Want to know more about taking a San Francisco food tour? They're the perfect way to explore the city's buzzing foodie scene… even better when it's with a local from the uber-cool Mission District! Find out more about my experience.
I met Sean from Avital Tours outside The Women's Building in the heart of San Fran's uber cool Mission District. Incase you didn't know, it's the place the hipsters hang out, with trendy bars and boutiques lining the streets, colourful murals adorning the walls, and of course – a top notch foodie scene. That's what I was MOST interested in.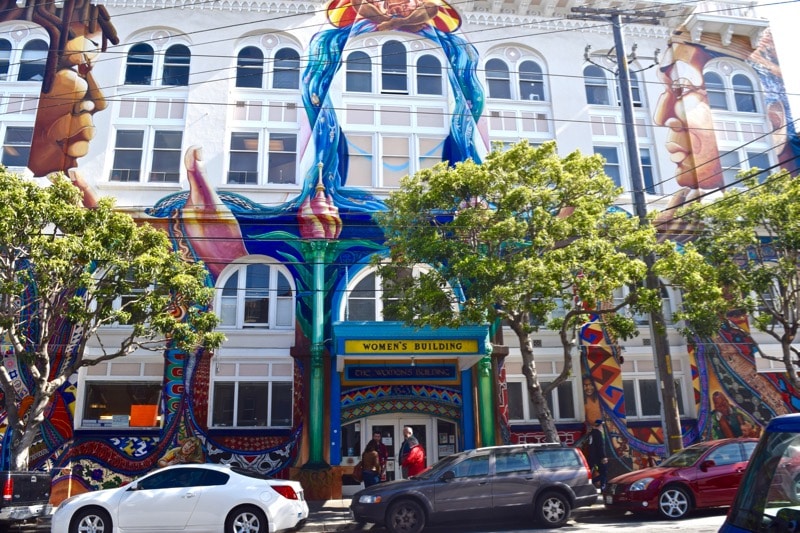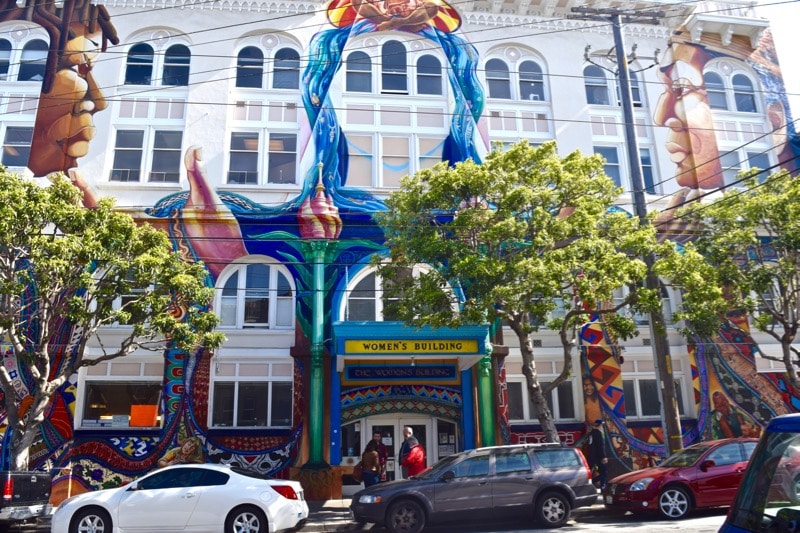 On this San Francisco food tour, we'd spent three hours enjoying some of the area's most unique places to dine, while learning more about the district, the history and the art that makes it one of the city's most vibrant neighbourhoods.
There are plenty of different San Francisco food tours, which will introduce you to various parts of the city via its cuisine. You can head to Chinatown for dim sum, explore the Ferry Building, or take a gourmet walk through North Beach.
I'd already explored Chinatown and North Beach (which is primarily Italian), but The Mission had a distinctly Mexican feel with plenty of no-frills taquerias. While many Mexicans had crossed over the border and set up shop, there were plenty more offerings from other cuisines waiting to be discovered.
So how did the buzz in the Mission District begin? When The Slanted Door restaurant opened its doors on Valencia Street, people started flocking there for the food. It wasn't long before other places popped up. There's Bi-Rite Market, which was launched with the intention of being a market that chefs would want to shop at. They wanted to create a community through their produce, and sure enough, it's no standard supermarket. You'll find the names of the farms on the produce, and staff who are really passionate about their work. Over the years, other great eateries have popped up including Tartine Bakery and Delfina, giving the district the nickname, the "Gourmet Ghetto".
The Women's Building was an impressive meeting point. Covered in an enormous mural entitled MaestraPeace, it was created by 7 female artists in 1994 to represent empowerment. It features images of feminine icons from history and fiction and was described as a "colorful work of art that sings to our community." I stood in awe of the scale and loved the splash of colour it gave to the street.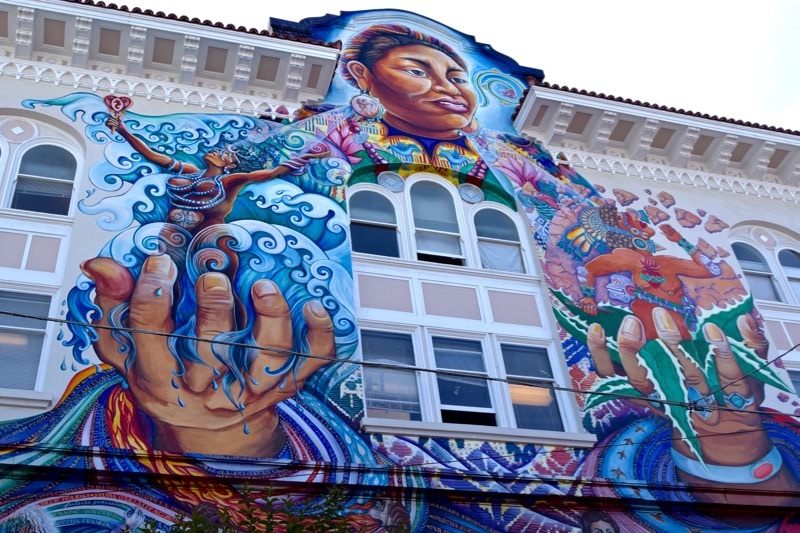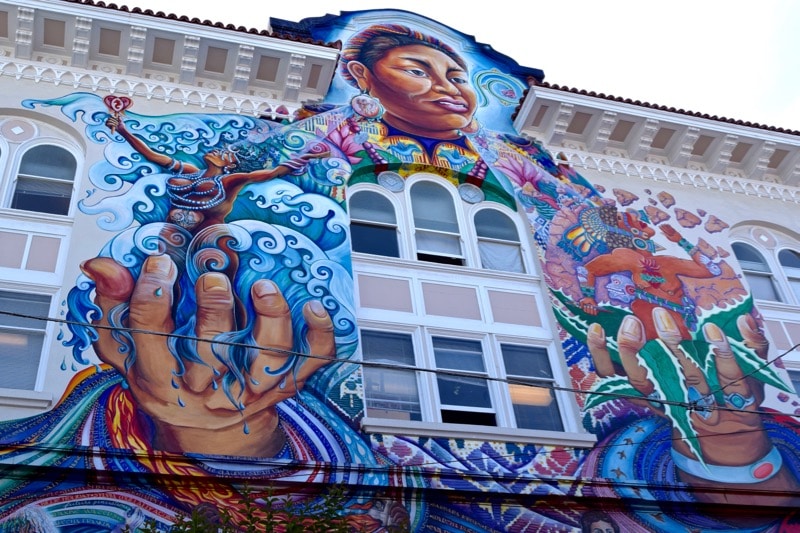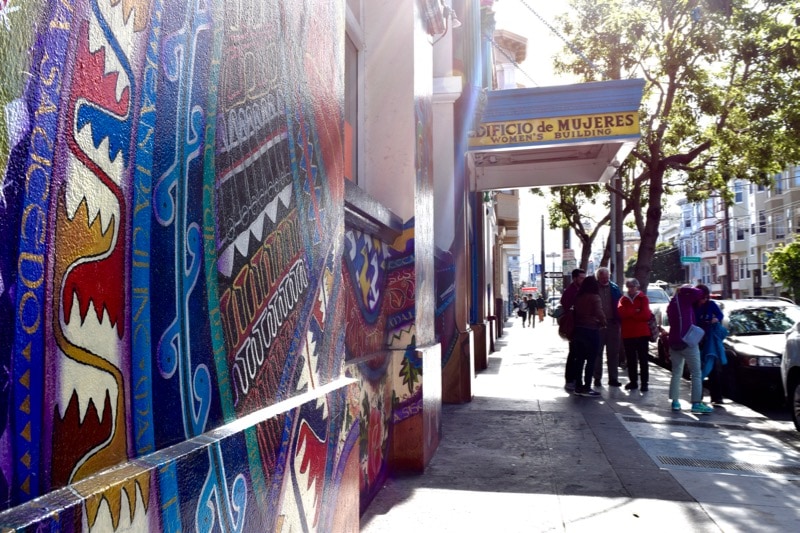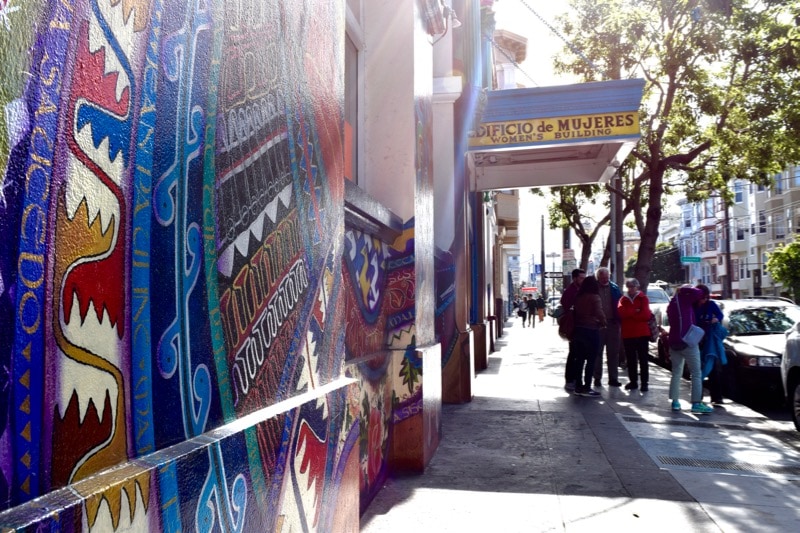 Forget flights of wine, it was time to sit down for a cheese flight! Mission Cheese has been serving an all-American menu of cheeses for 5 years – I was SO happy it was included on this San Francsico food tour as I LOVEEEEE cheese!
While I'm used to niche single-ingredient restaurants in London, I hadn't come across somewhere like this. With cheese sourced from small dairies across 13 different states, it was wonderful to hear about a small restaurant committing to working with artisan producers. I loved the queso de mano from Haystack Mountain in Colorado, and although not a fan of lager, the rest of the group loved the black lager selected to pair with the cheese.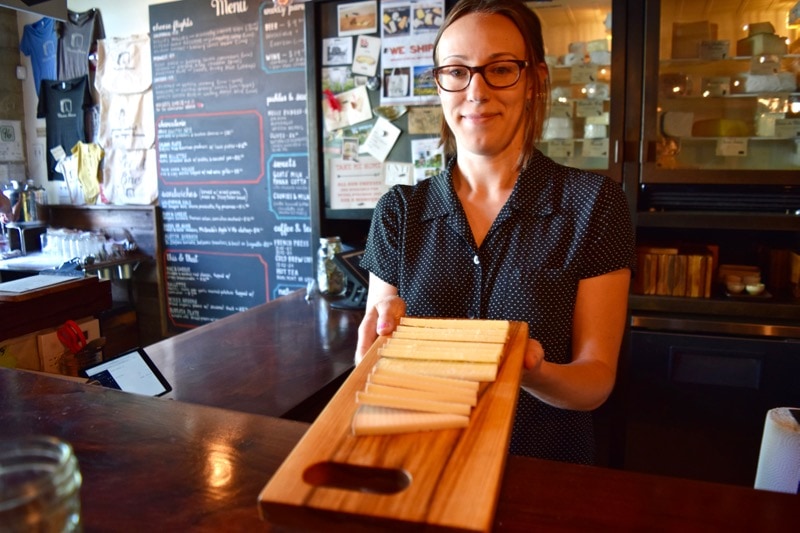 Passing the Vamos Gigantes mural, Sean, our San Francisco food tour guide explained how the mural traces the history of baseball in San Francisco, along with the sport's place in building a community. While not having a clue about baseball, I liked the sentiment "All of us are equal, Some of us grow up to be Giants…"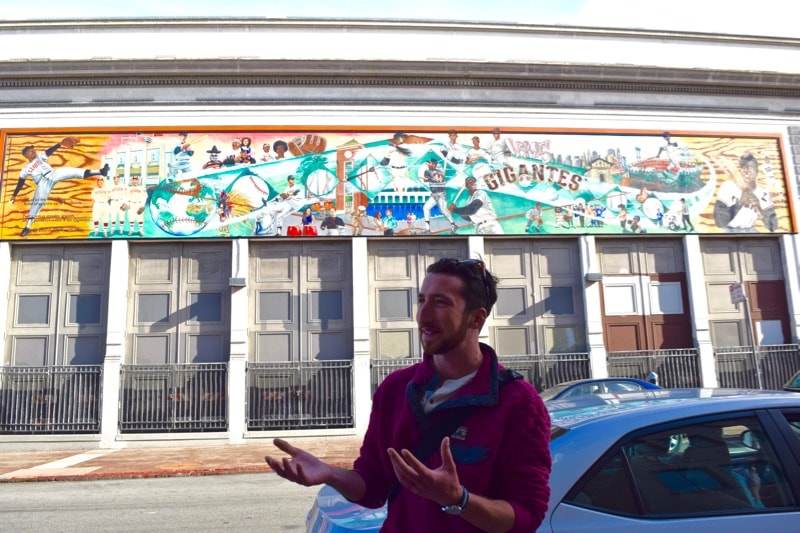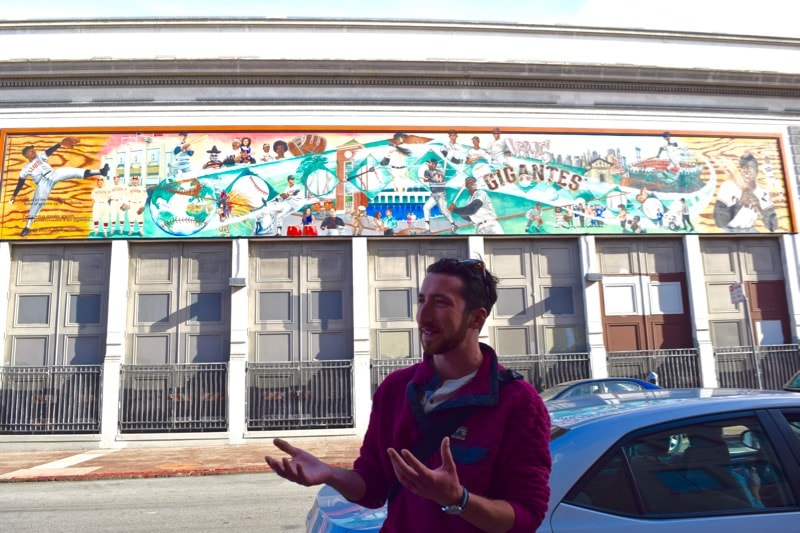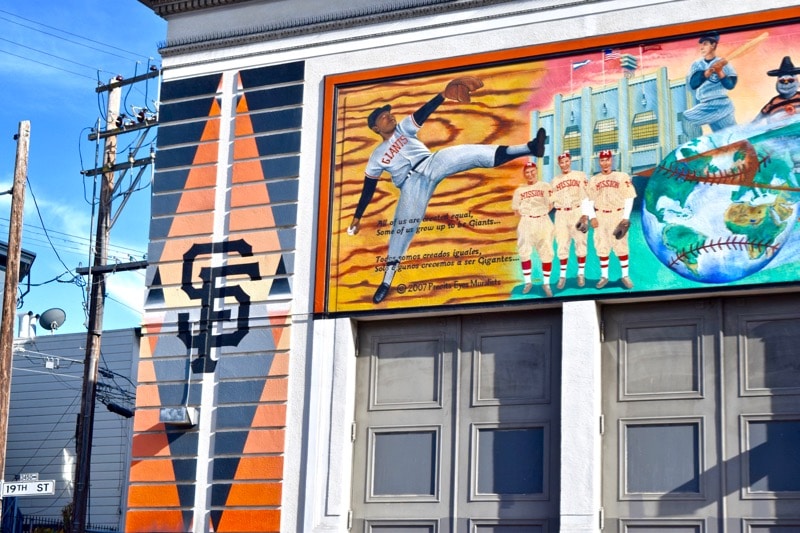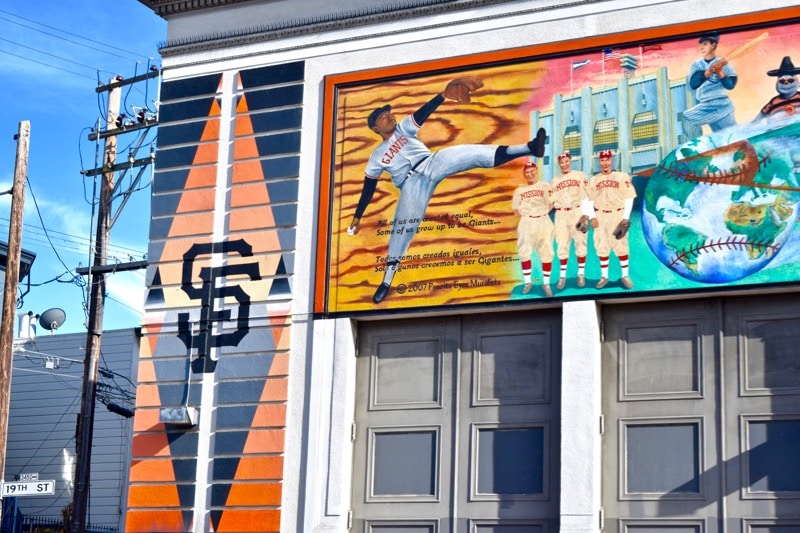 Back to the food it was on to Hog and Rocks, a super trendy bar and restaurant specialising in ham and oysters. I was excited about this stop, as Sean had hyped how good the cocktails were! Along with a Hammersley oyster from Washington, a few slices of prosciutto from Iowa and a delicious rosemary flatbread, we were served Bourbon Buck Cocktails – a twist on the Moscow Mule, this time with bourbon, ginger and lime. All in all, this was a winning combo, and such a cool place to take in the atmosphere.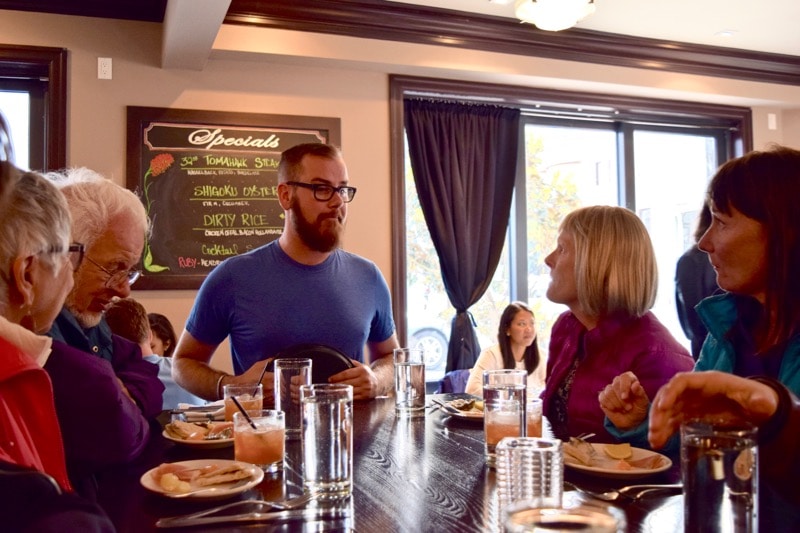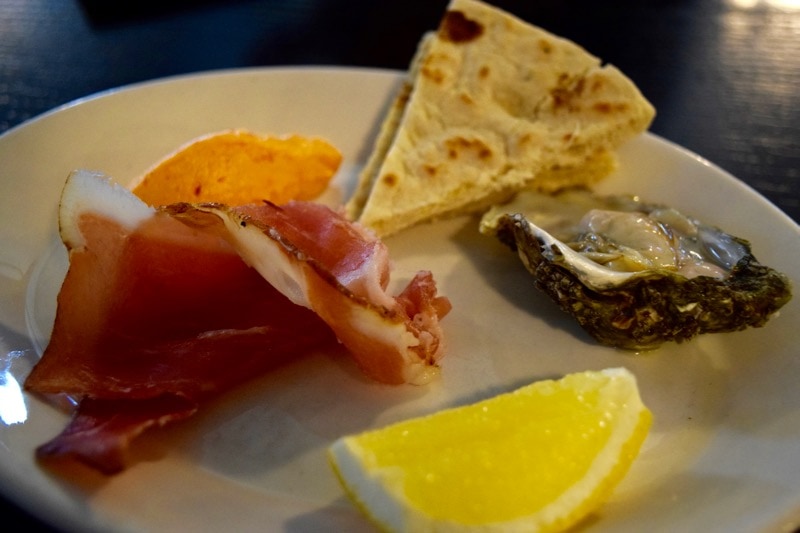 I really enjoyed the relaxed pace of the tour and that the people running the restaurants gave some of their time – explaining their origins and more about the food. It gave a true flavour of the neighbourhood.
The Generator was one of my favourite murals as it reminded me of Dr. Seuss! Sean explained what's interesting about this mural is how it has been maintained and relatively untouched throughout the last 14 years, even surviving an energetic culture of tagging in San Francisco! Coming very soon, it'll be getting a facelift by one of the original artists. Watch this space!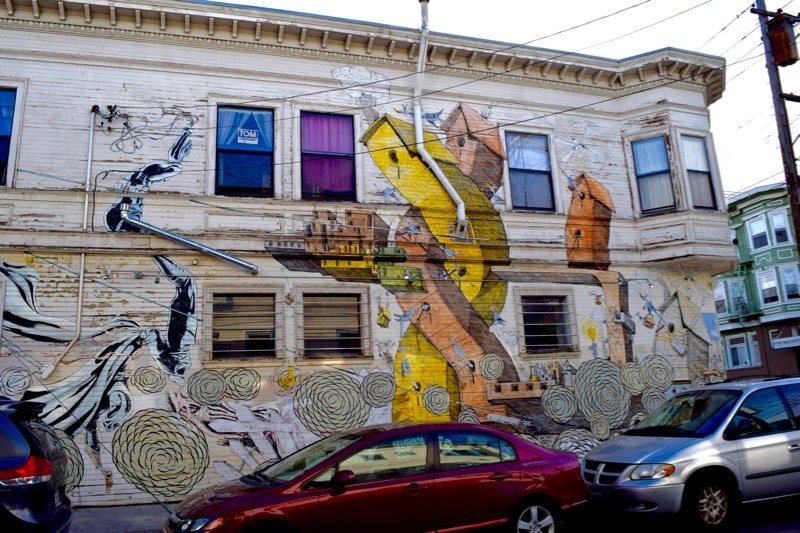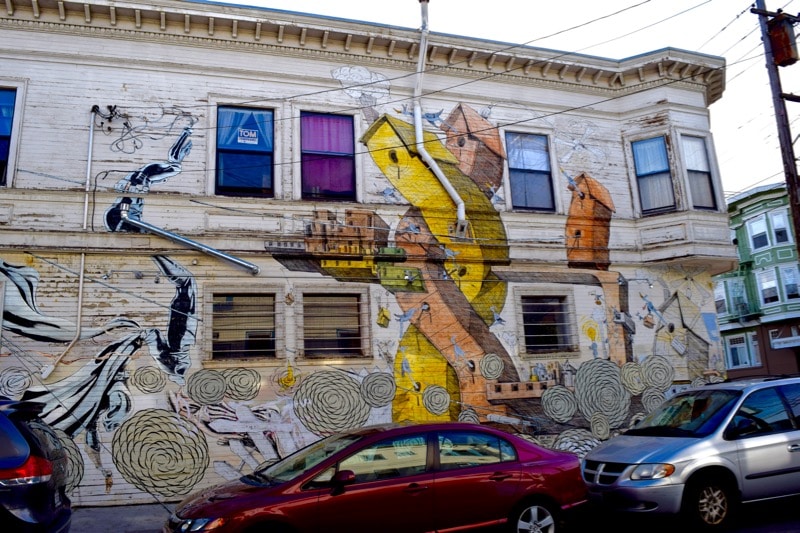 After the small courses to start, I was ready to get stuck into some heavier food. Time for our Mexican feast! There were plenty of places to choose from in the Mission District, but none with the history and prestige of Taqueria La Cumbre. Opened to feed hungry workers, offering cheap, filling food, the family restaurant has been around since 1967. Compared to the first few stops, this was a real, gritty local. Not trying to be glamorous or 'hipster' this was the real deal – somewhere the food speaks for itself.
As it was the home of the Mission Style Burrito – that's what we had. It was delicious, containing grilled chicken, rice, beans and salad, all wrapped up in a flour tortilla. I could see why this particular burrito had become the inspiration for burrito joints around the world, including one of my old London lunchtime haunts, Chipotle.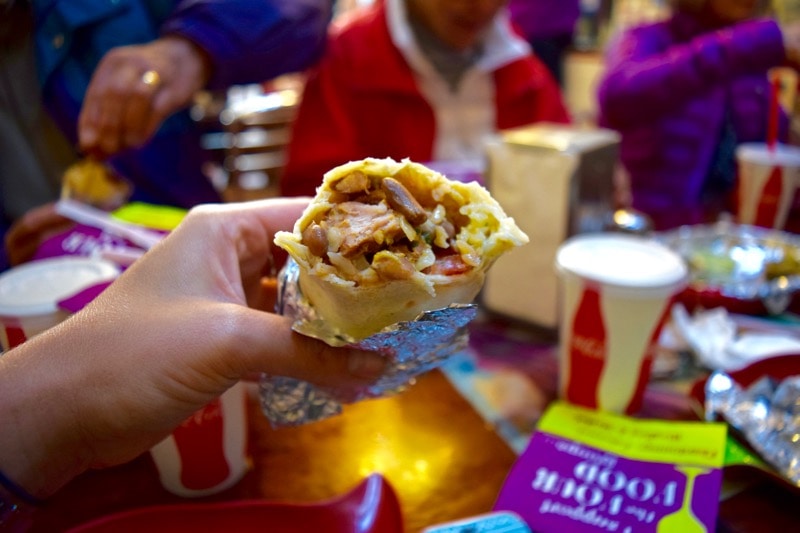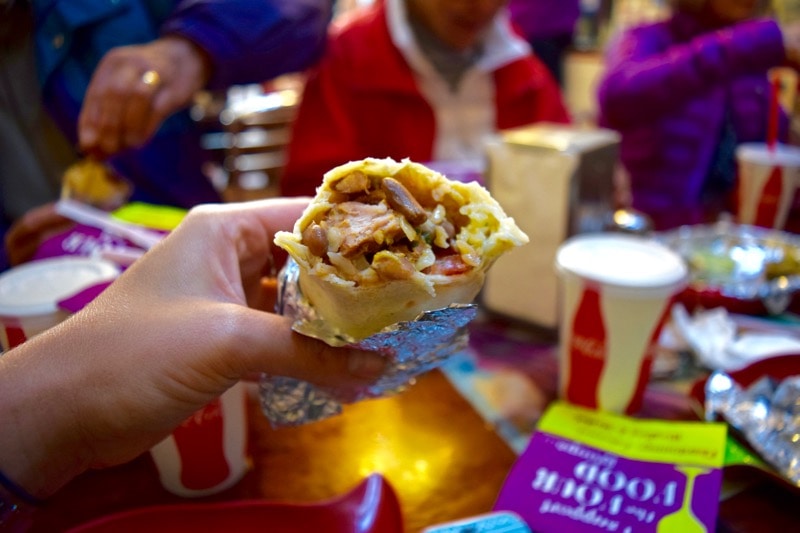 With a little space still, we headed to see Bridget at Sixth Course for the final stop on our San Francisco food tour. The artisan chocolatier specialises in incredible handmade truffles, layered mousse cakes, tarts, and gelato pops made from scratch. I was fascinated by the truffle varieties on offer… everything from peanut butter and jelly, to earl grey tea and vindaloo! I couldn't quite imagine how that would work but they looked lovely all the same!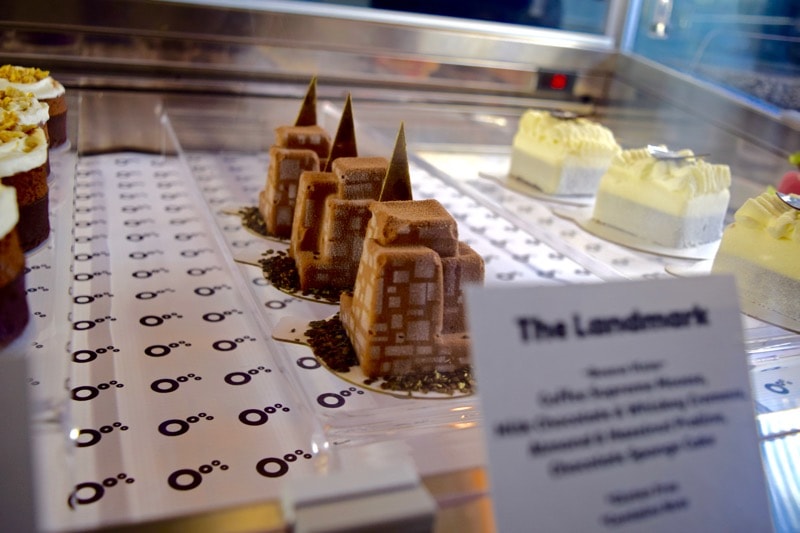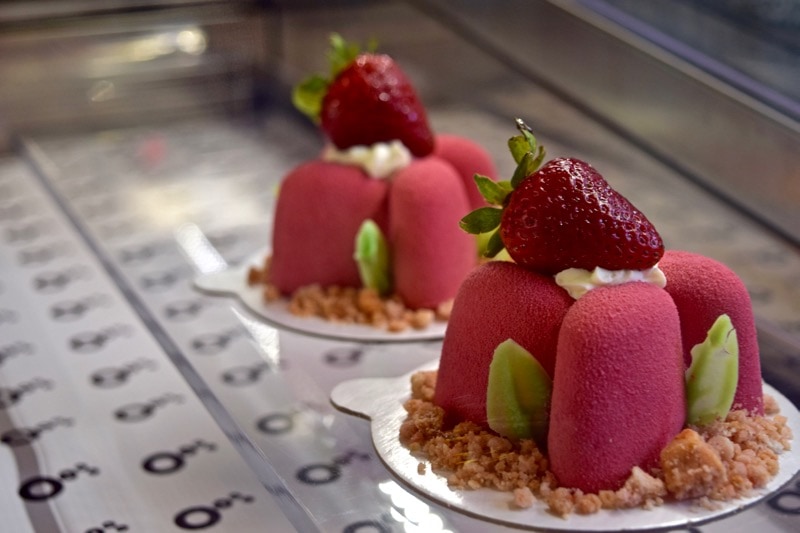 I opted for a chocolate and toffee gelato pop, which was absolutely yummy – especially when I sunk my teeth into the crunchy choc, toffee pieces!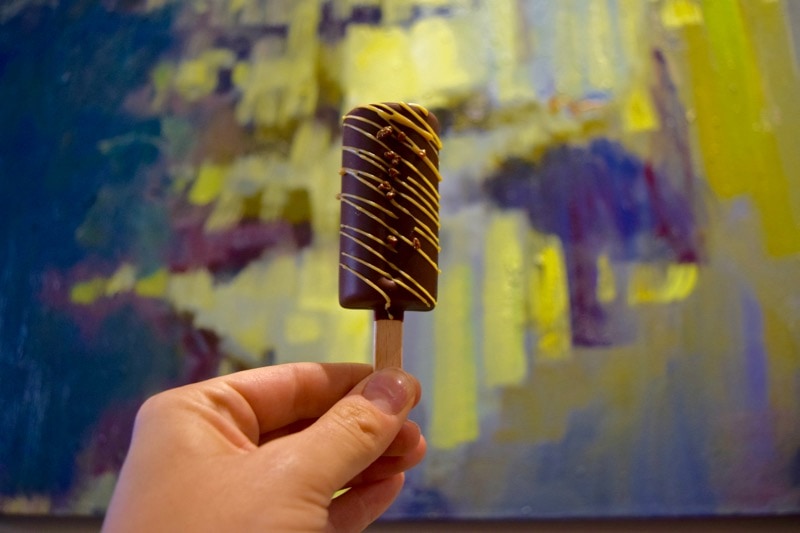 I've taken food tours all over the world – from Istanbul and Milan, to Barcelona and Helsinki. I've always found it a great way to learn about the local culture, while enjoying some of the top delicacies.
Sean was full of interesting stories, and I loved his passion for his backyard. While some food tours leave you overly full, and by stop 3 you're worried about the quantity of food, Avital's tour was focused on quality over quantity… meaning I still had space to go back to some of my favourite stops from the tour and sample a bit more!
The Mission District Culinary Experience with Avital Tours costs $84, plus an extra $18 for the alcohol parings.
You can get $5 off an Avital Tours experience in Los Angeles or San Francisco by quoting the discount code "WanderlustChloe" when booking.I'd love to experience a few more San Francisco food tours on my trips in the future! Let me know if you go – I'd love to hear your experience!
Enjoyed this post? Why not pin it?