Follow this Slovenia itinerary and you'll see the best sights, eat the best food and have a great time in an extremely beautiful and underrated country.
Slovenia is the only country in the world with love in its name…
You know that magical moment when you've flown somewhere at night, only to open the curtains the next day and see an incredible, unexpected world outside your window. That's how my time in Slovenia began! ALMOST.
Sit back and enjoy my video about travelling in Slovenia, then check out my Slovenia itinerary below.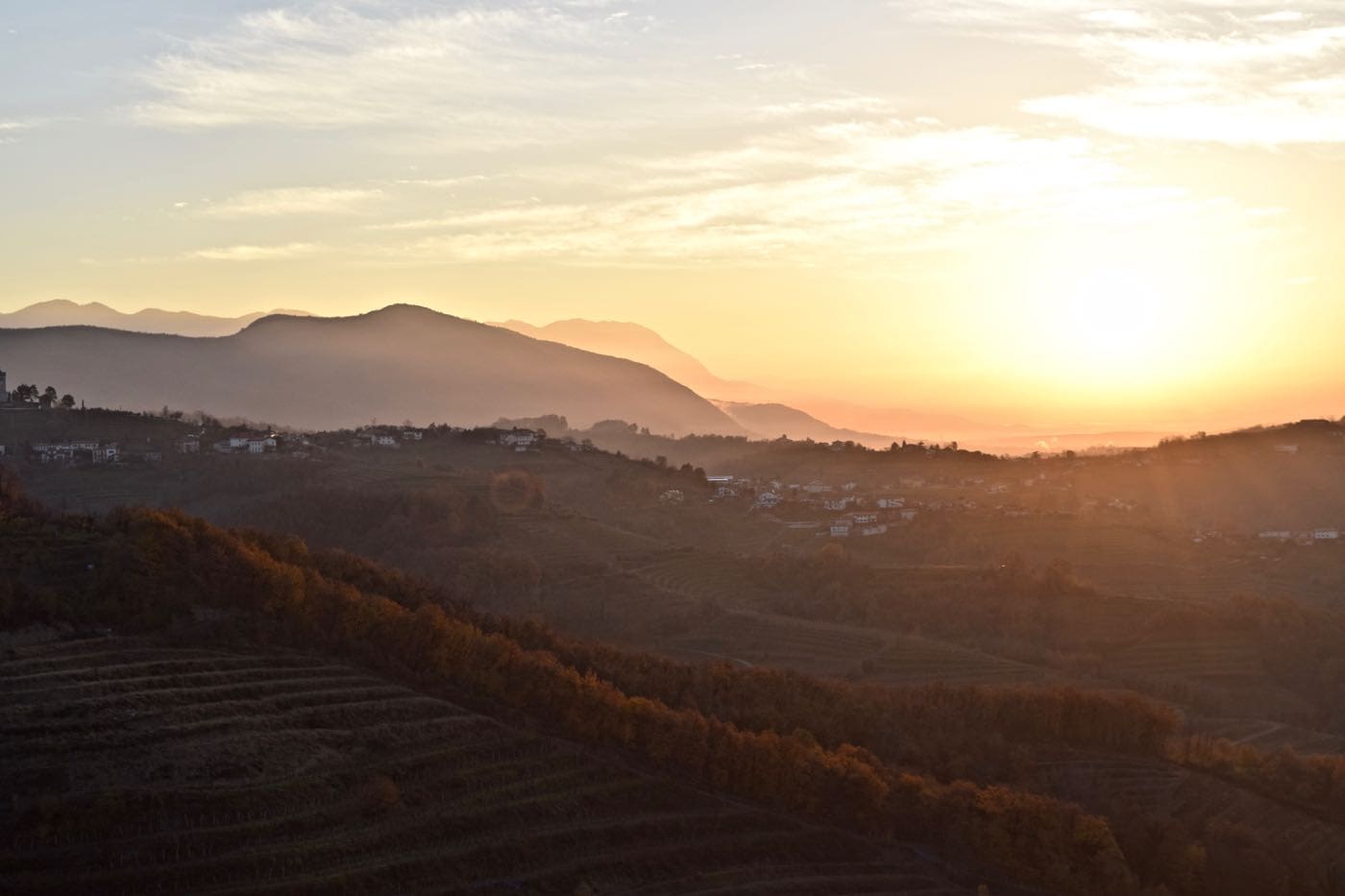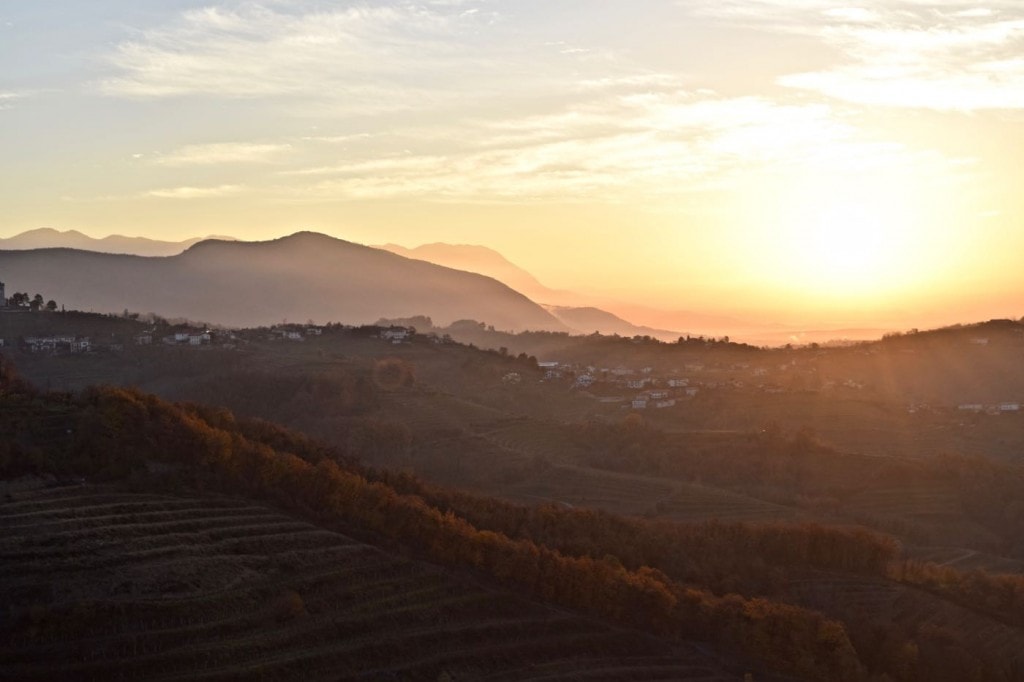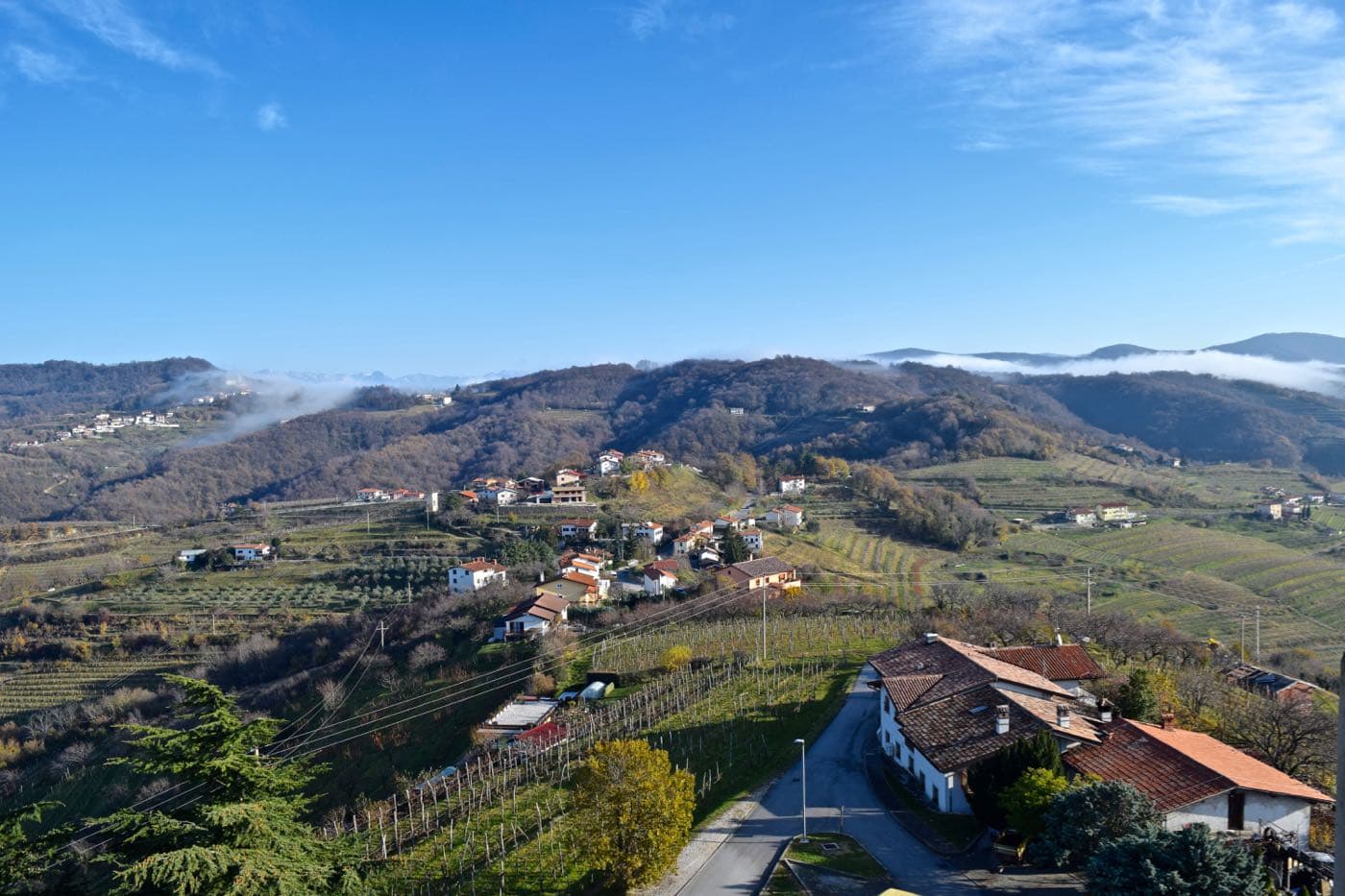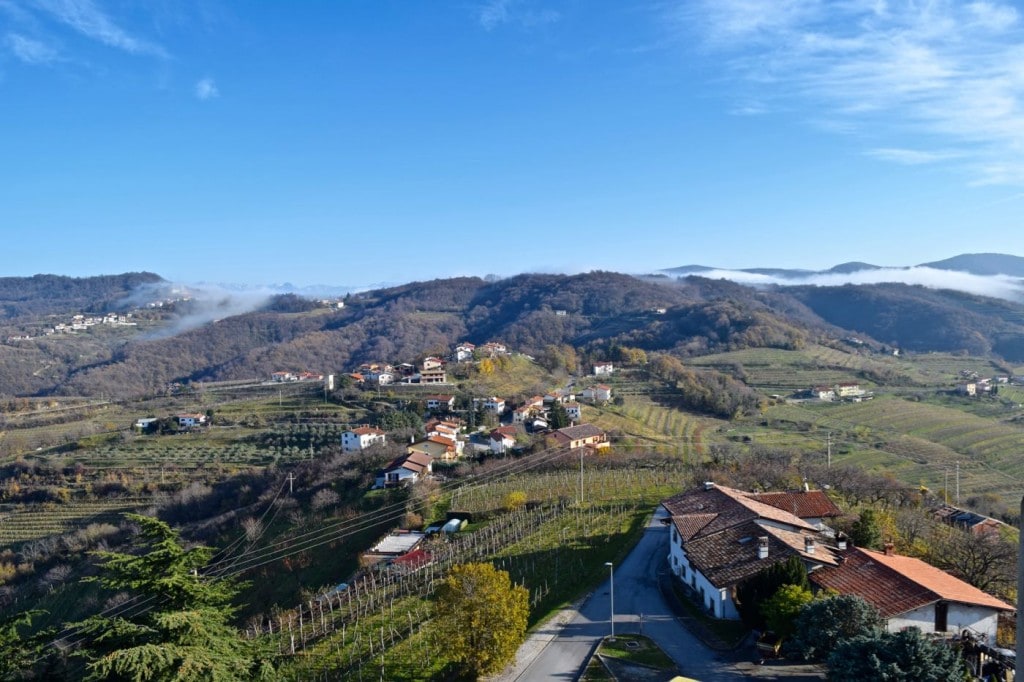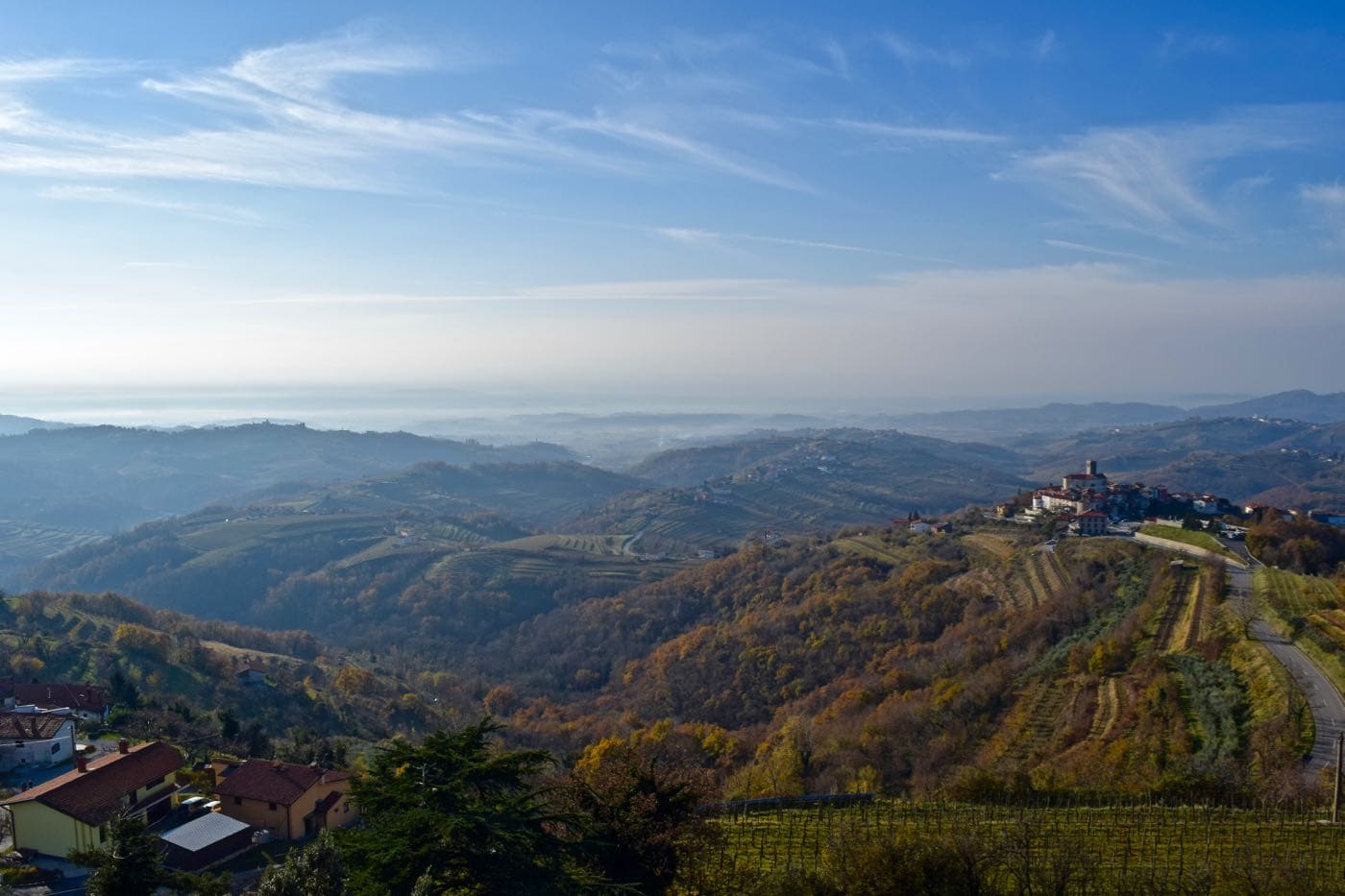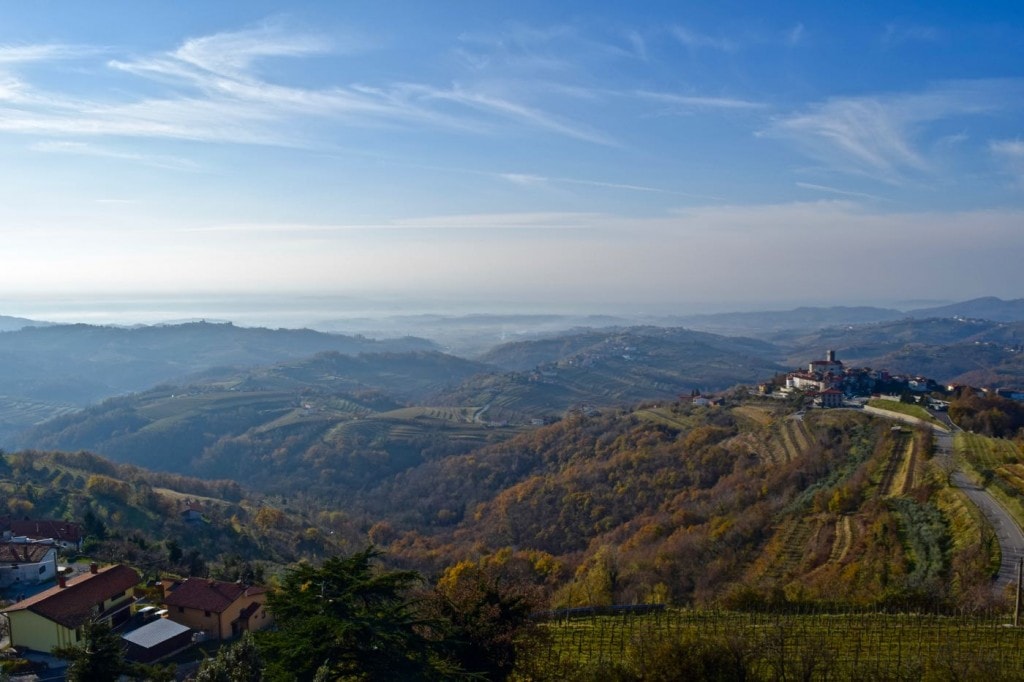 Travelling To Slovenia
We got off to a slightly rocky start. After landing in Trieste, Italy, we attempted to 'break into' Slovenia. The border was closed, but rather than a 'migrant crisis' it looked more like some road works that hadn't been completed! After following a diversion, we arrived at Tourist Farm Breg, and started a 5-day binge of Slovenian food. From polenta to gnocchi, seasonal chestnuts to mushrooms, and frico – an incredible fried cake of cheesy-gooey-delight, this was an induction to an uncharted, rather tasty cuisine.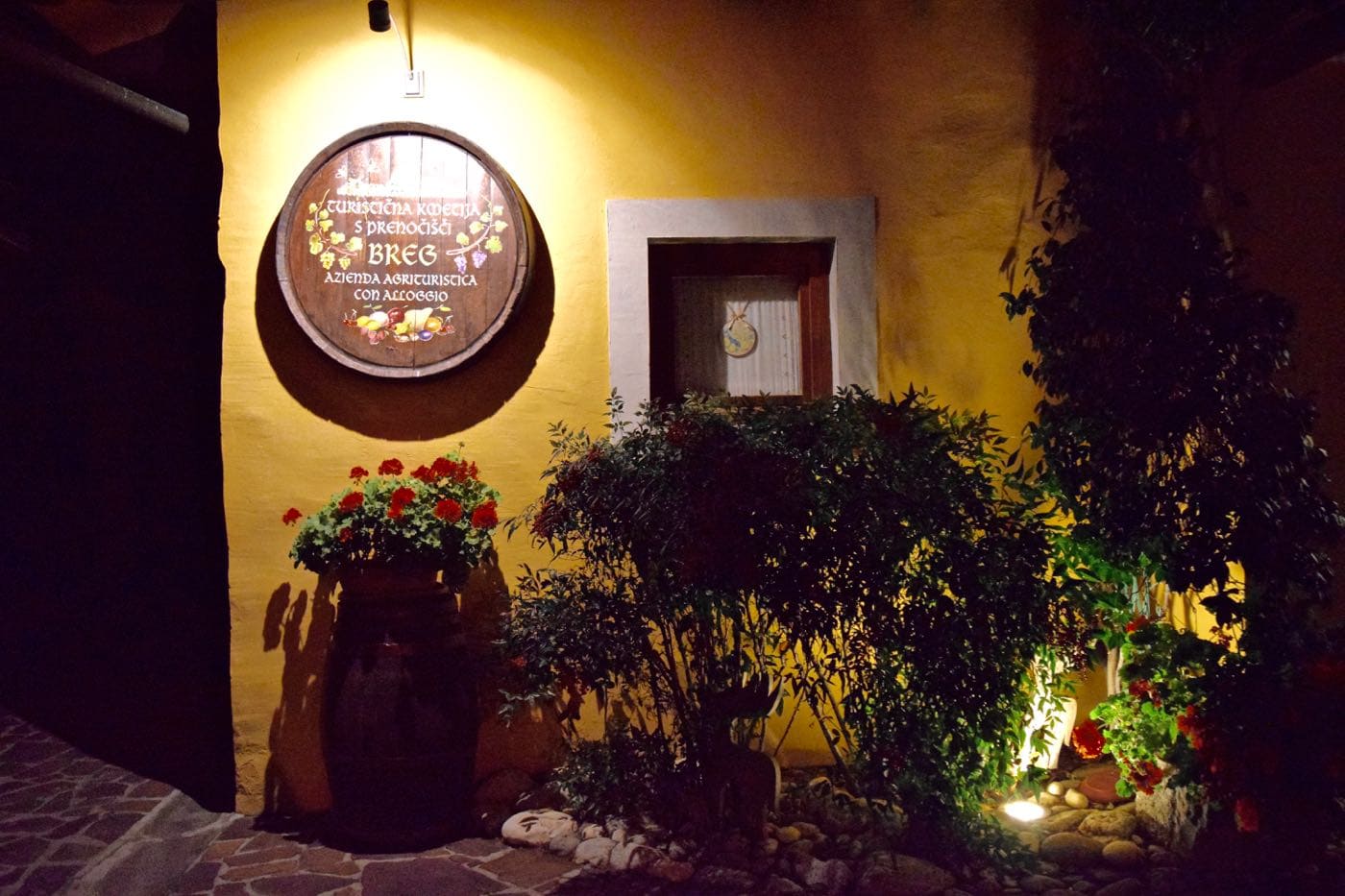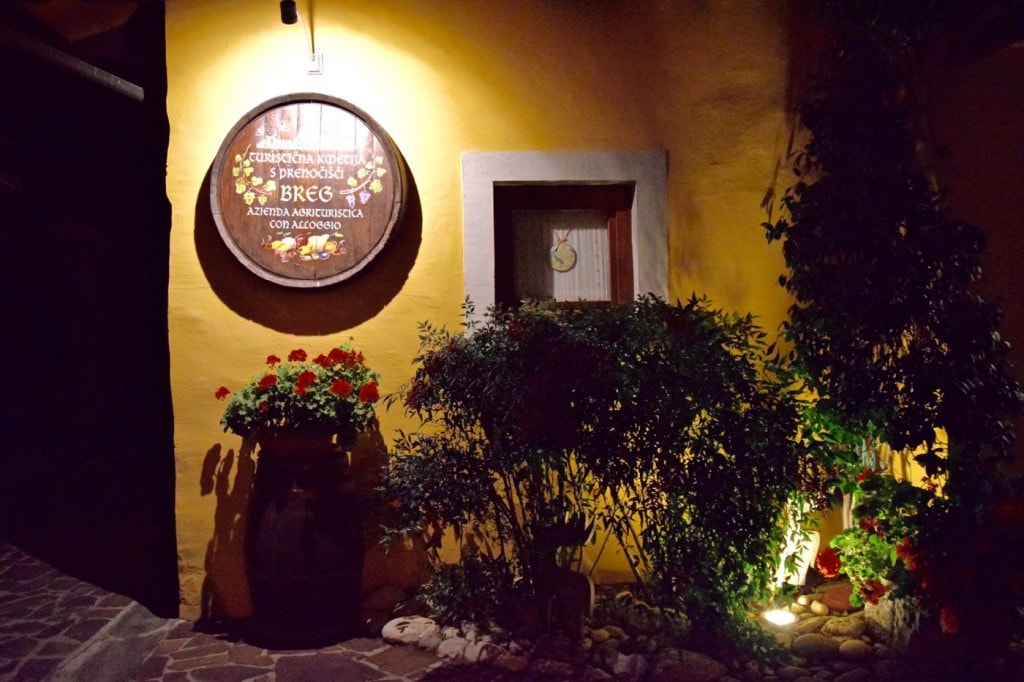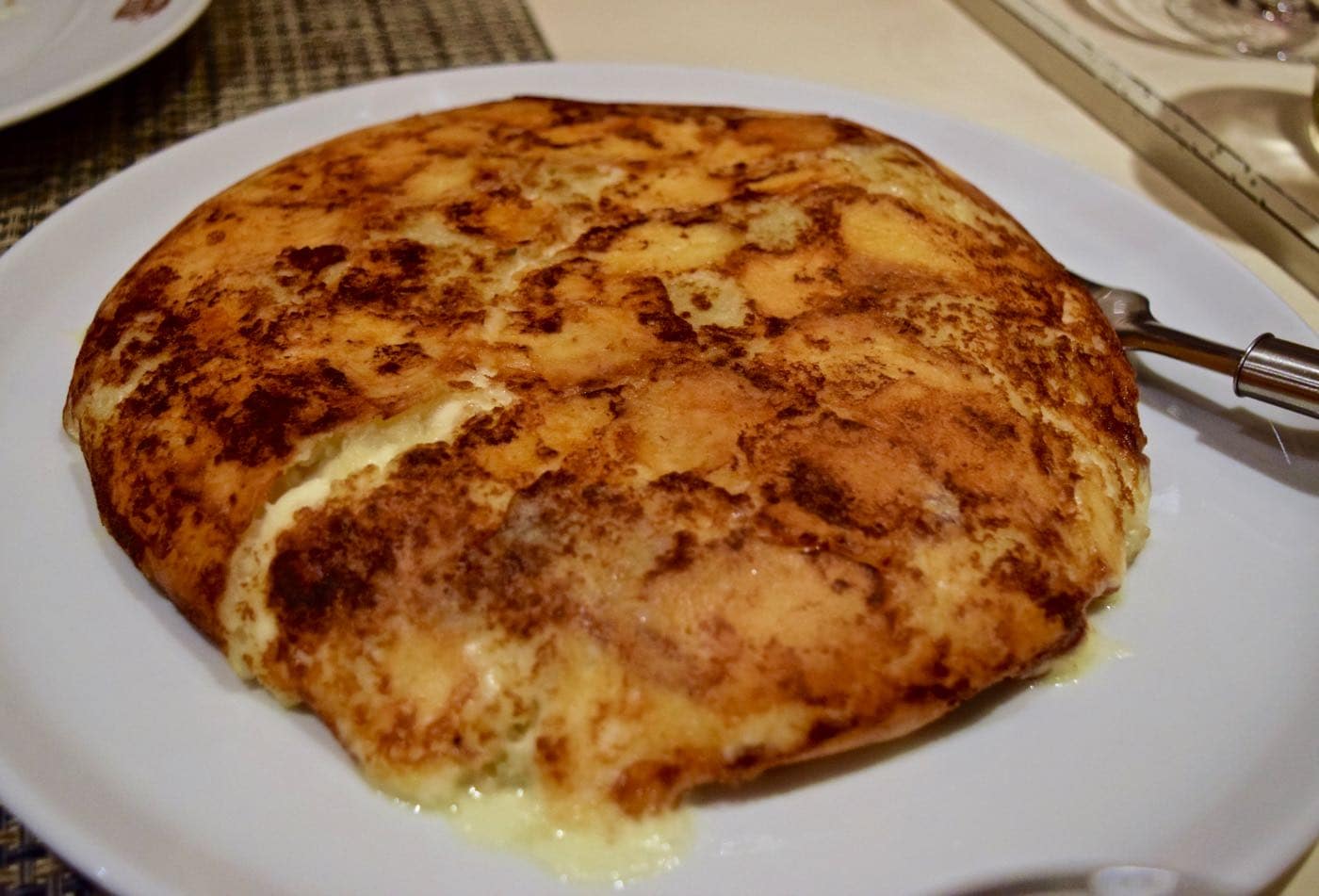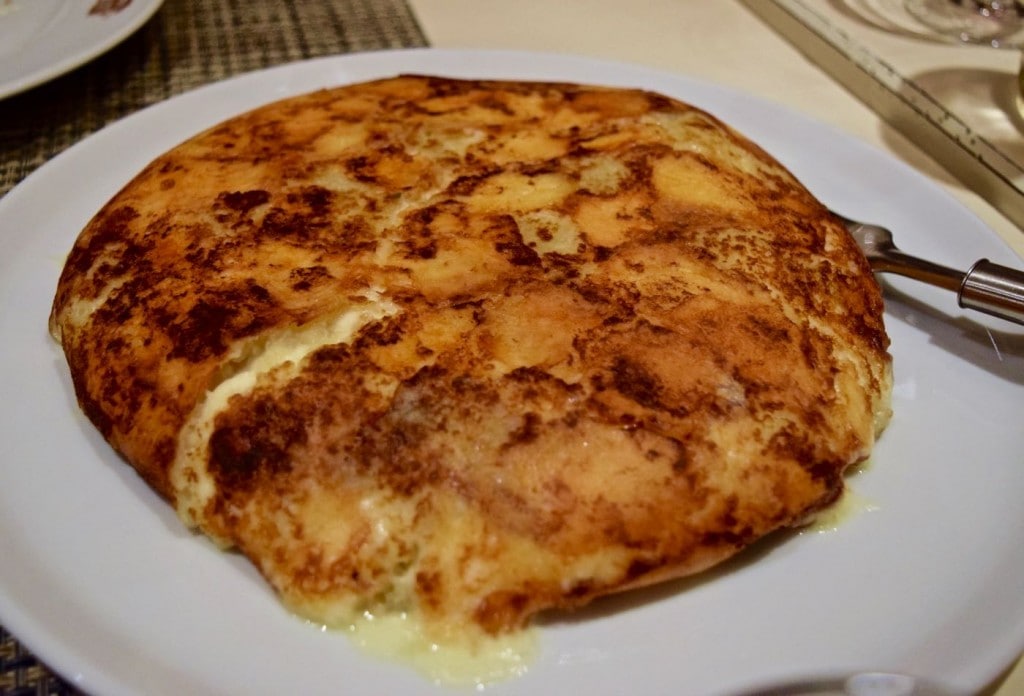 5 Days In Slovenia
Over the course of the next 5 days I explored a country I associated with mystery, beautiful lakes and bad pop music. My visit was focused on food and wine to celebrate the Brda region winning EDEN (European Destinations of Excellence award), which this year was recognising areas for their local cuisine, gastronomy and tourism.
As always, I found time for a few other adventures! Rather than lay out a specific day by day plan, I decided to share a little more about our trip so that you can build a Slovenia itinerary that suits you.
Tell Me More About Slovenia
Slovenia is a small country, tucked between Italy, Austria and Croatia. It has a small coastline, and size wise, the country could probably be compared with Wales. It's compact enough to cover a lot of ground in a short trip – around three hours from one side to the other.
What Are The Landscapes Like In Slovenia?
It's a country you can enjoy rolling hills, a bustling city, mountains and beaches. It's a clean country, a friendly country, and all in all a simple country. A place where families really look out for each other, help their neighbours and continue to undertake traditional jobs – particularly in relation to farming and hospitality.
While it's not at the top of the tech game, it's still a forward thinking country. Communities are leading the way in energy efficiency projects, for example in Šentrupert (known as the land of the hayracks) where they are producing their own heating from wood chip – fuelling the local economy.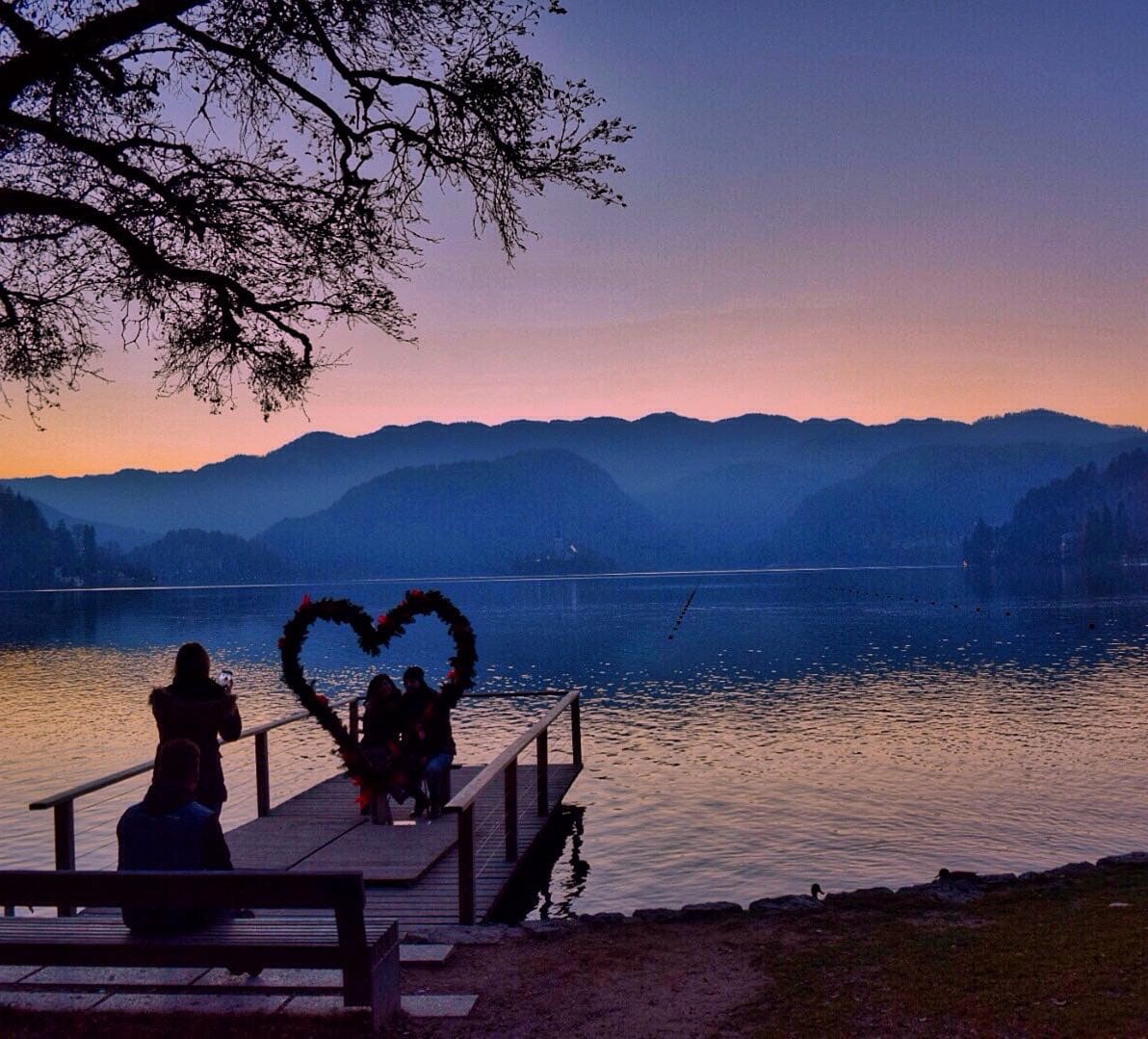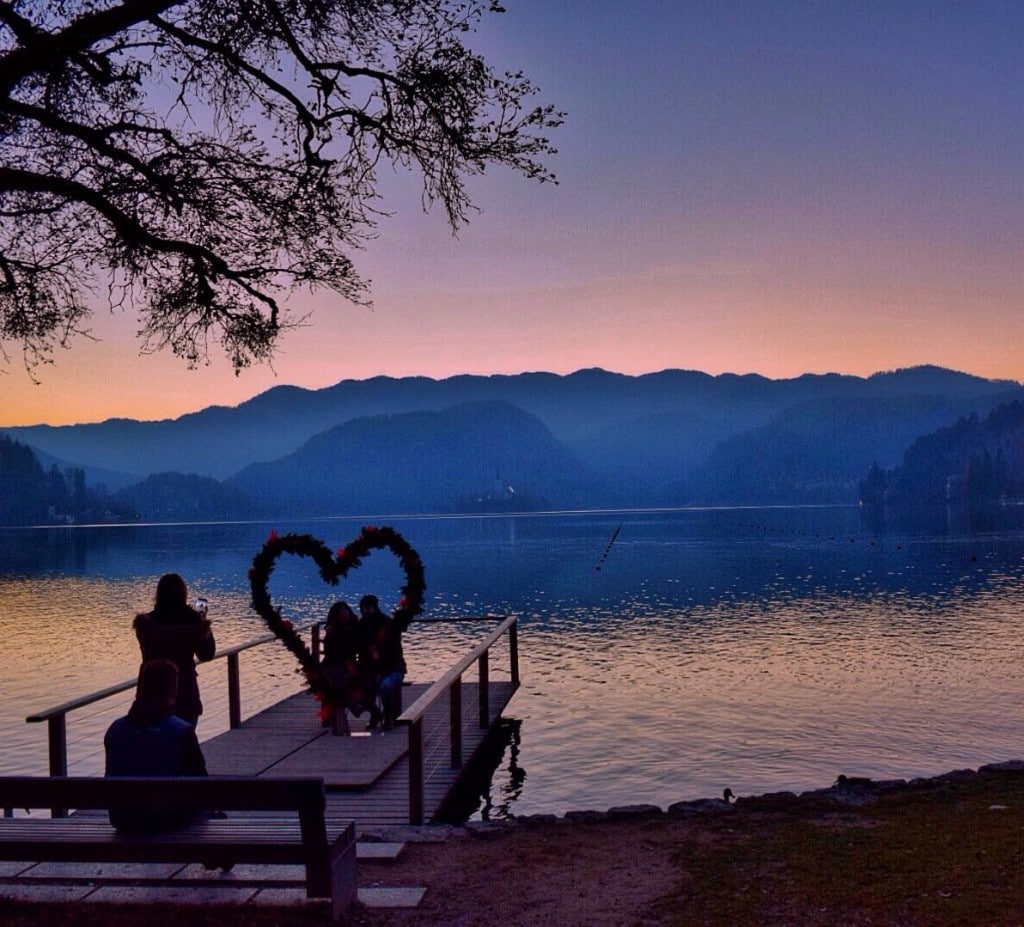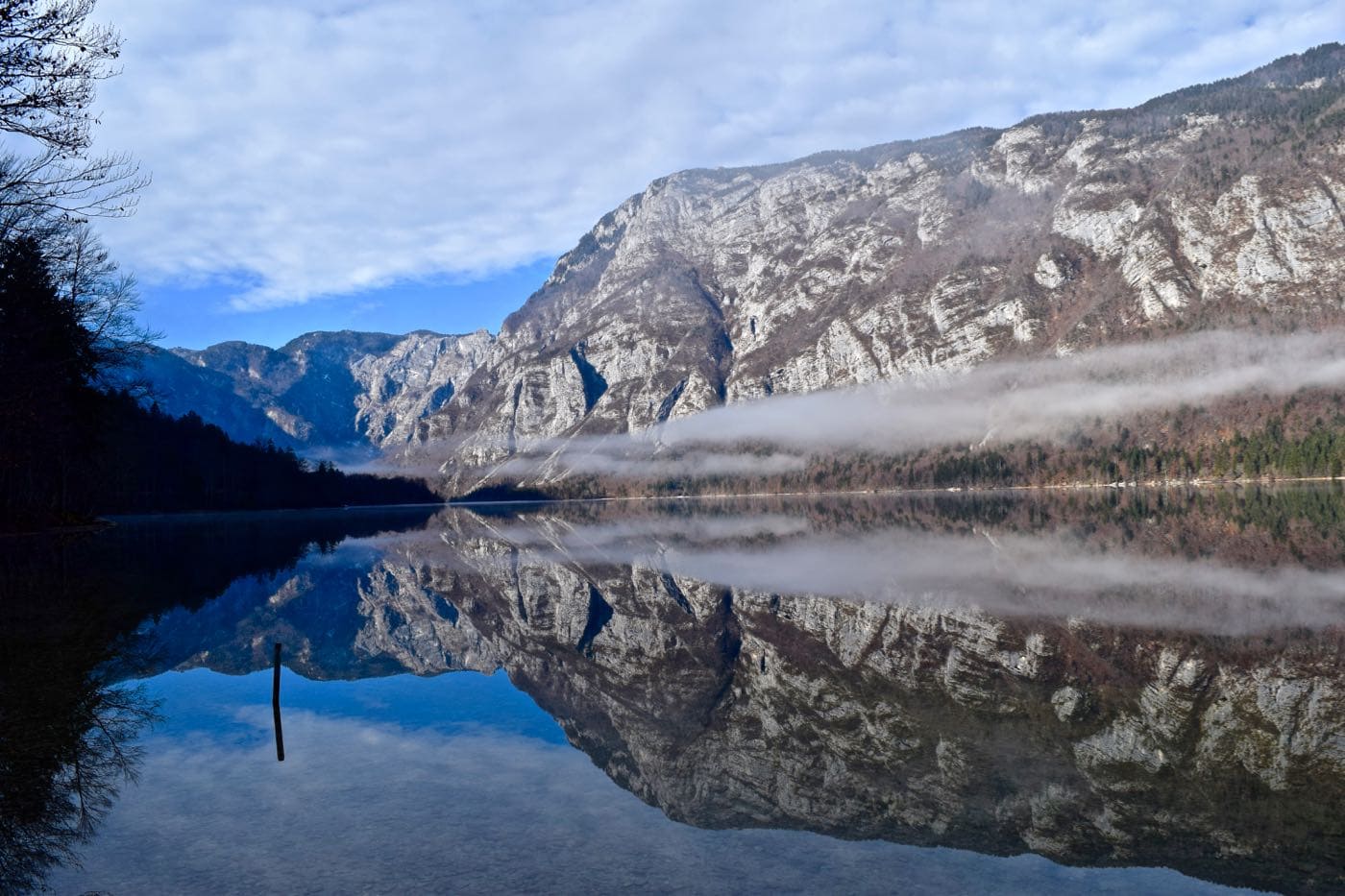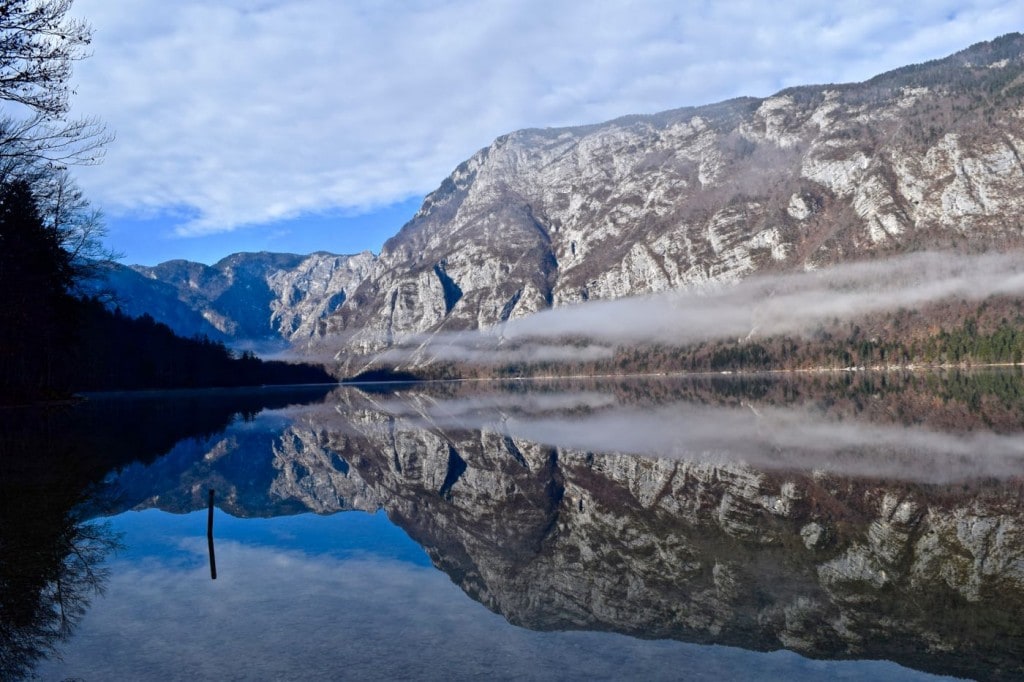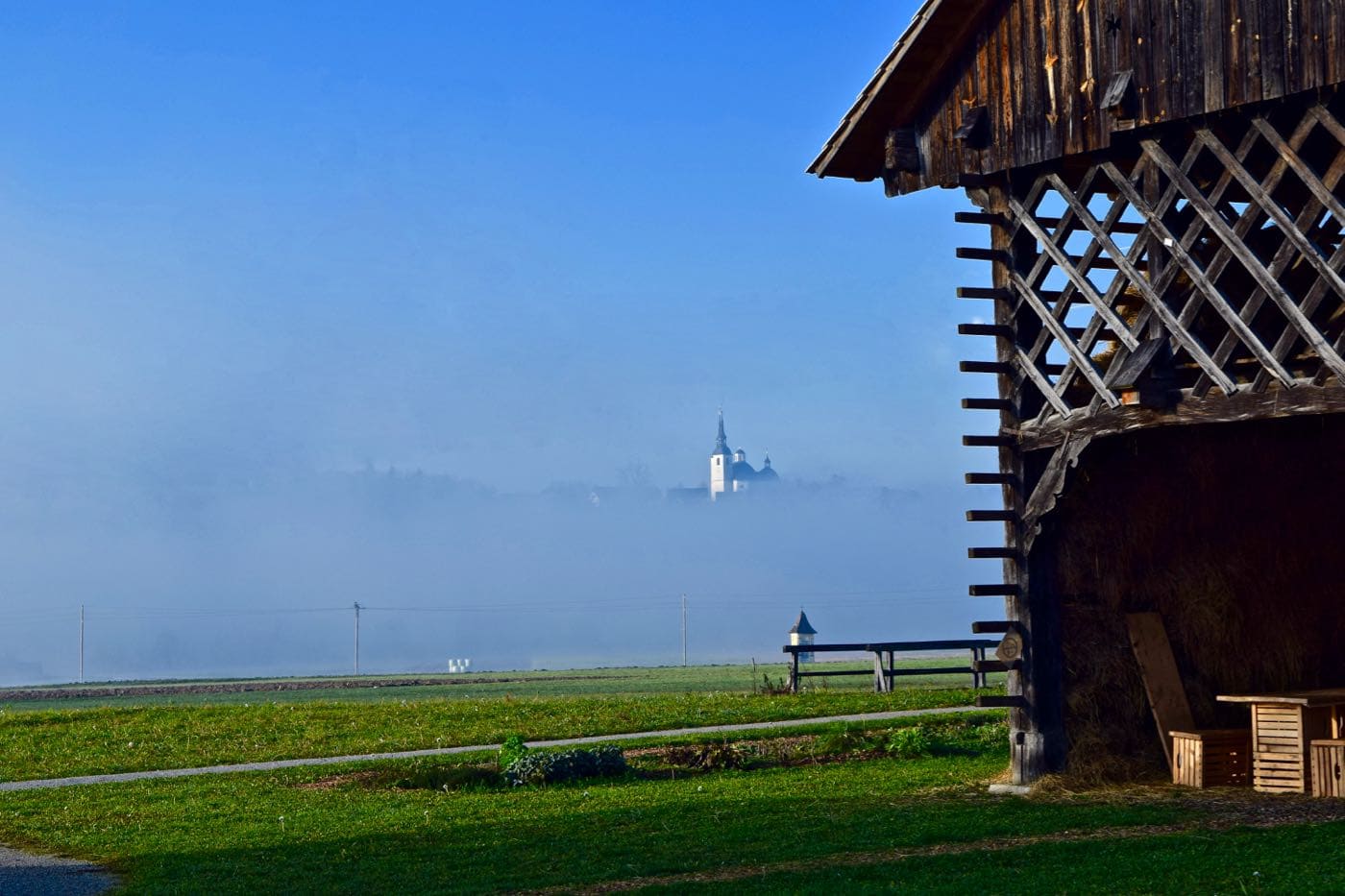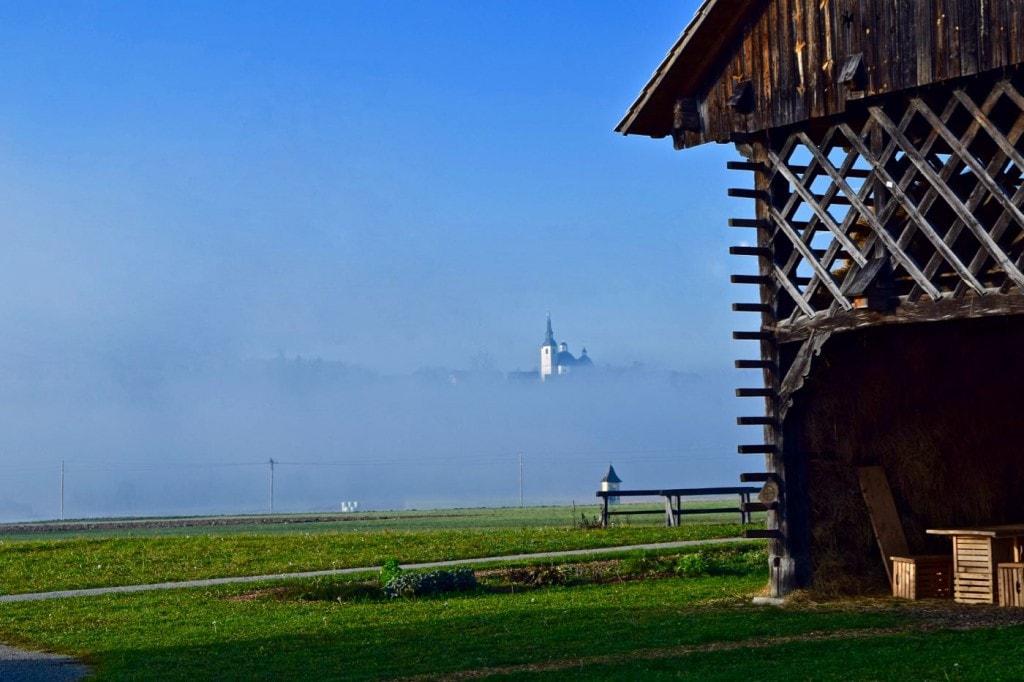 Slovenia Is Beautiful
It's a mind-blowingly photogenic country. I've mentioned the countryside, but then there are the lakes and the mountains. Lake Bohinj is up there as one of the most spectacular places I've ever visited, and simply has to be on your Slovenia itinerary! A mirror effect is created by deep water and the position of the mountains around the lake. It's one of the most instagrammable places I've been in a long time! Lake Bled, the most photographed place in the country, is another magical spot.
Top Tip: Where to stay in Slovenia.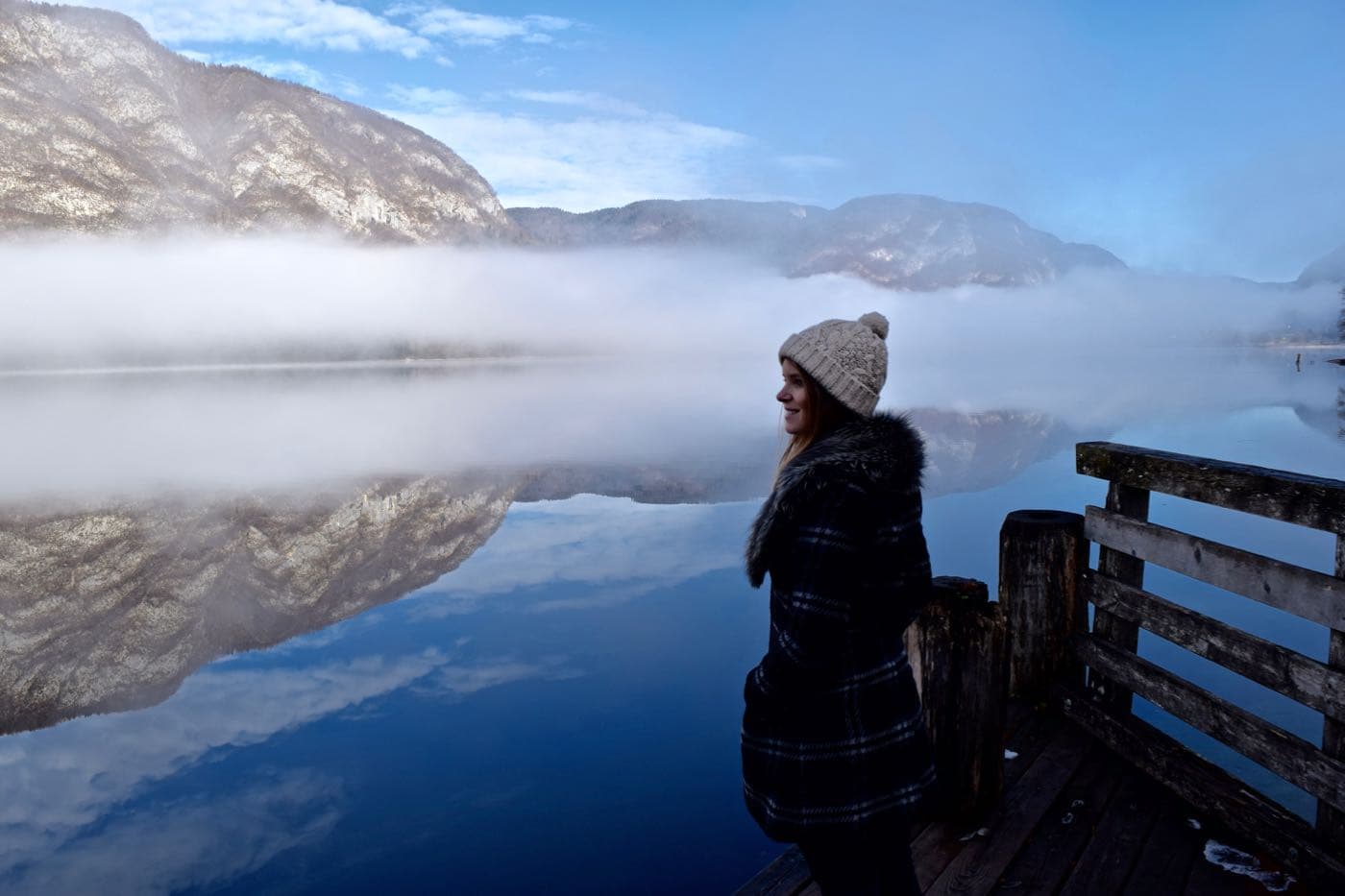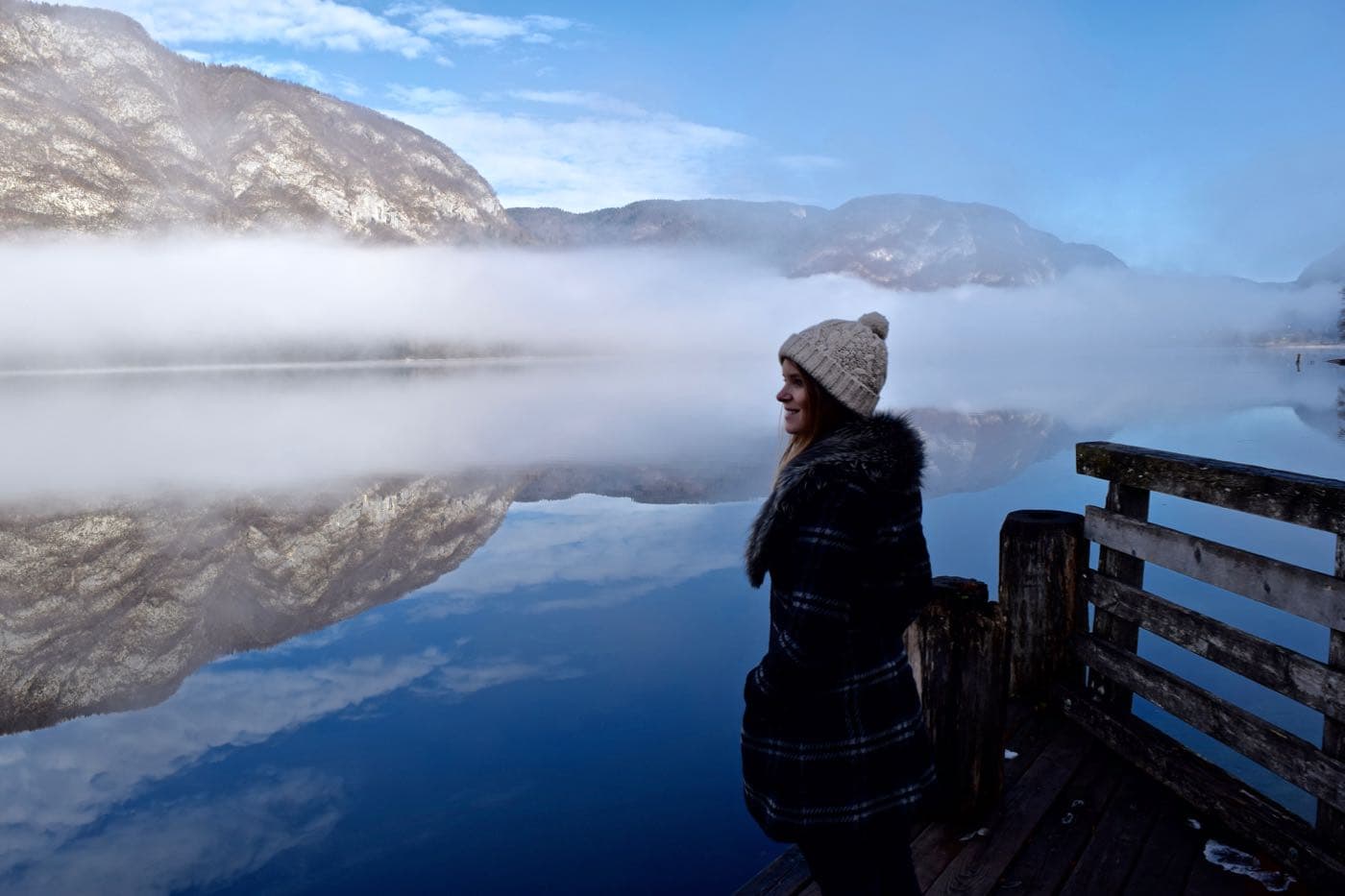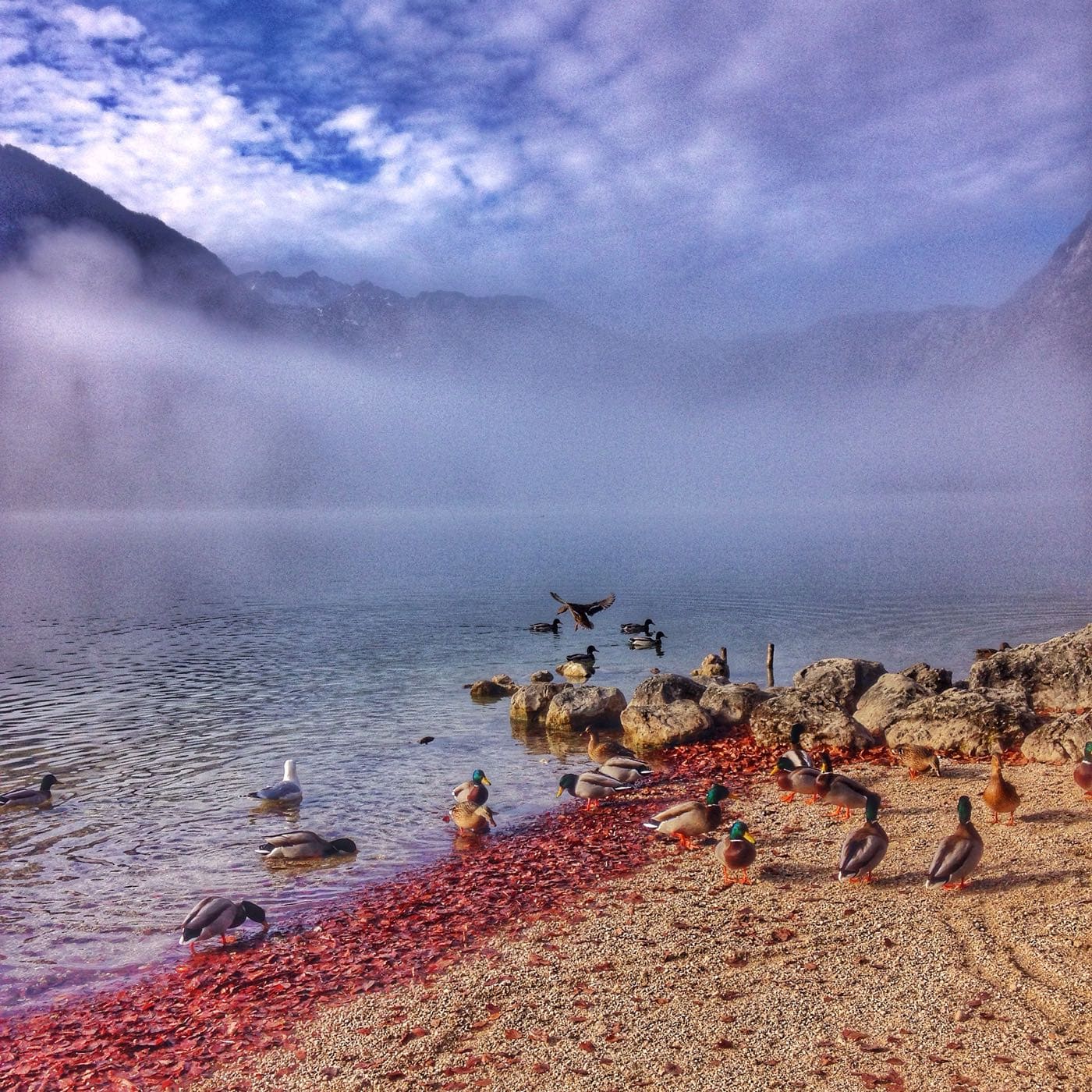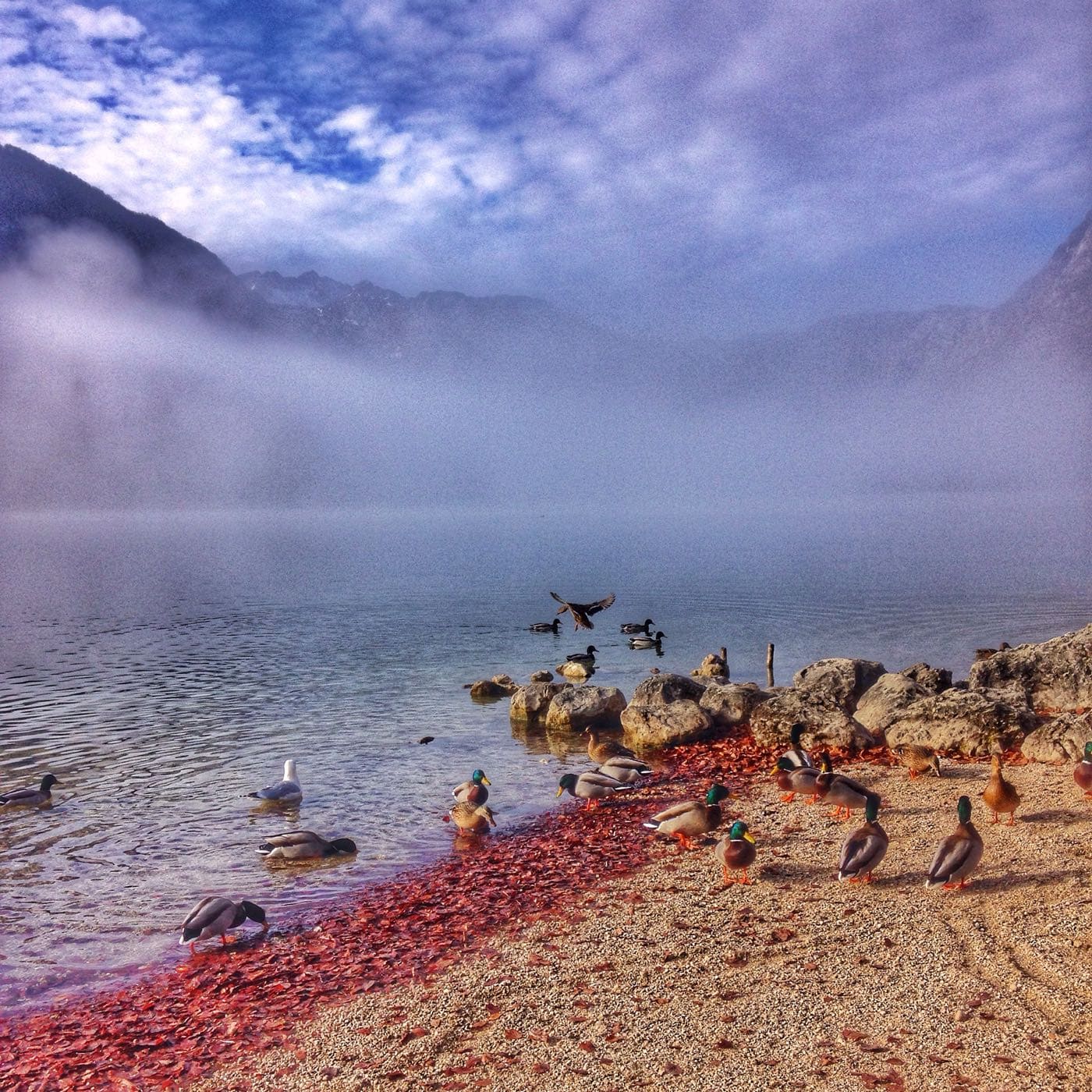 Mountains And Beaches In Slovenia
On a good year, the skiing is excellent… but who do you know that skis in Slovenia? The 46km coastline is thought to be as beautiful as neighbouring countries Italy and Croatia, but who do you know that spends their summer holidays in Slovenia?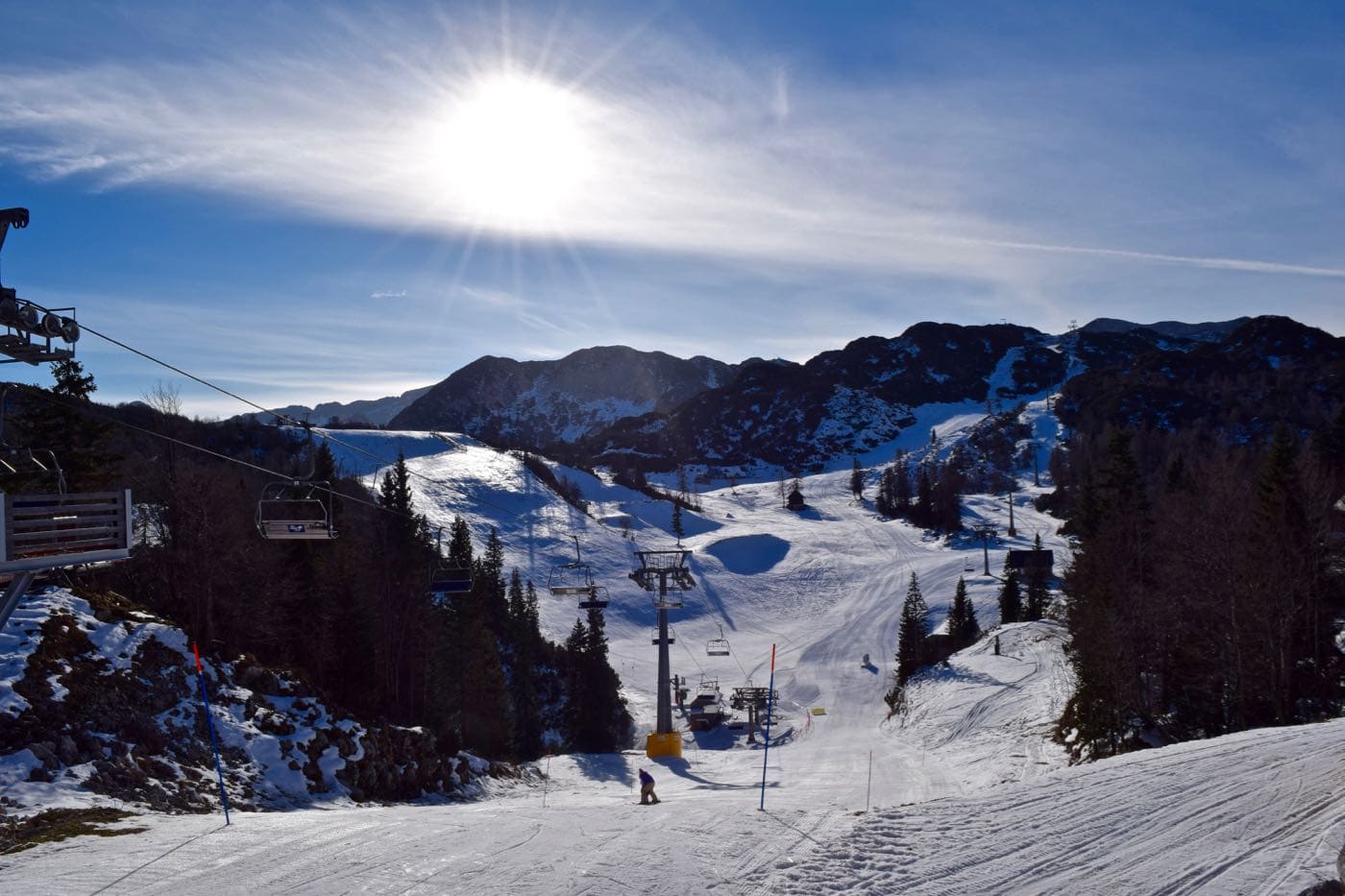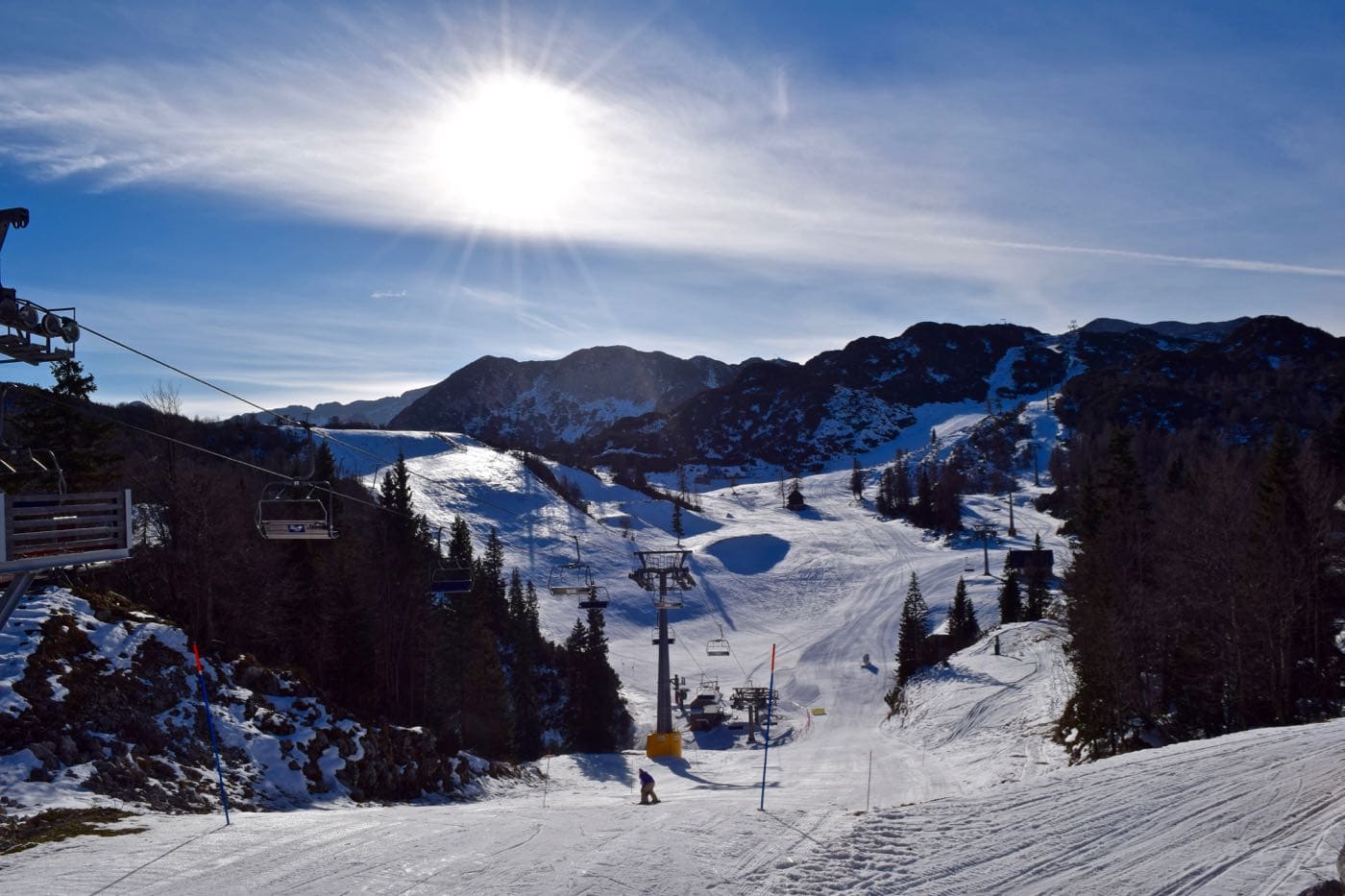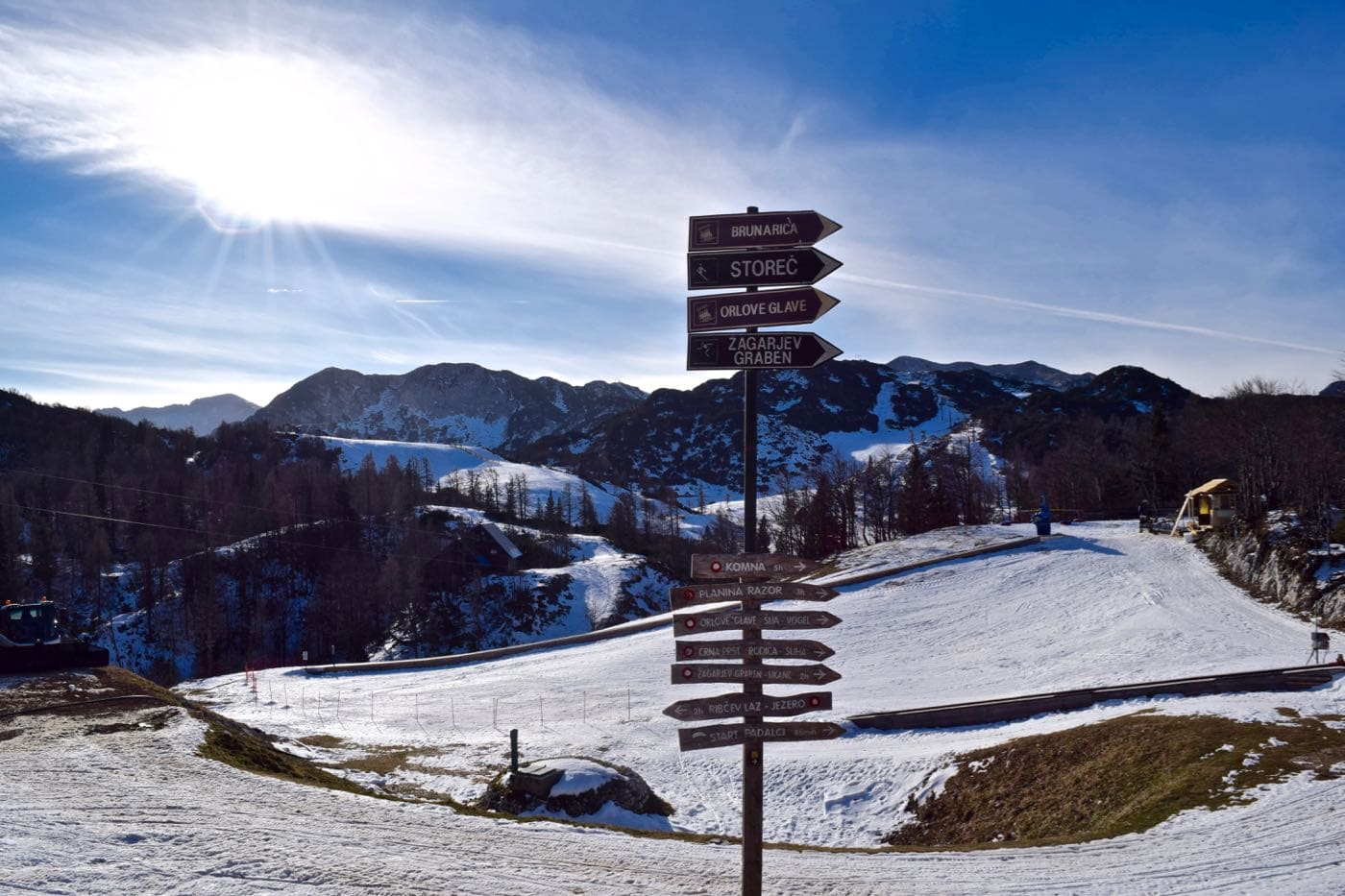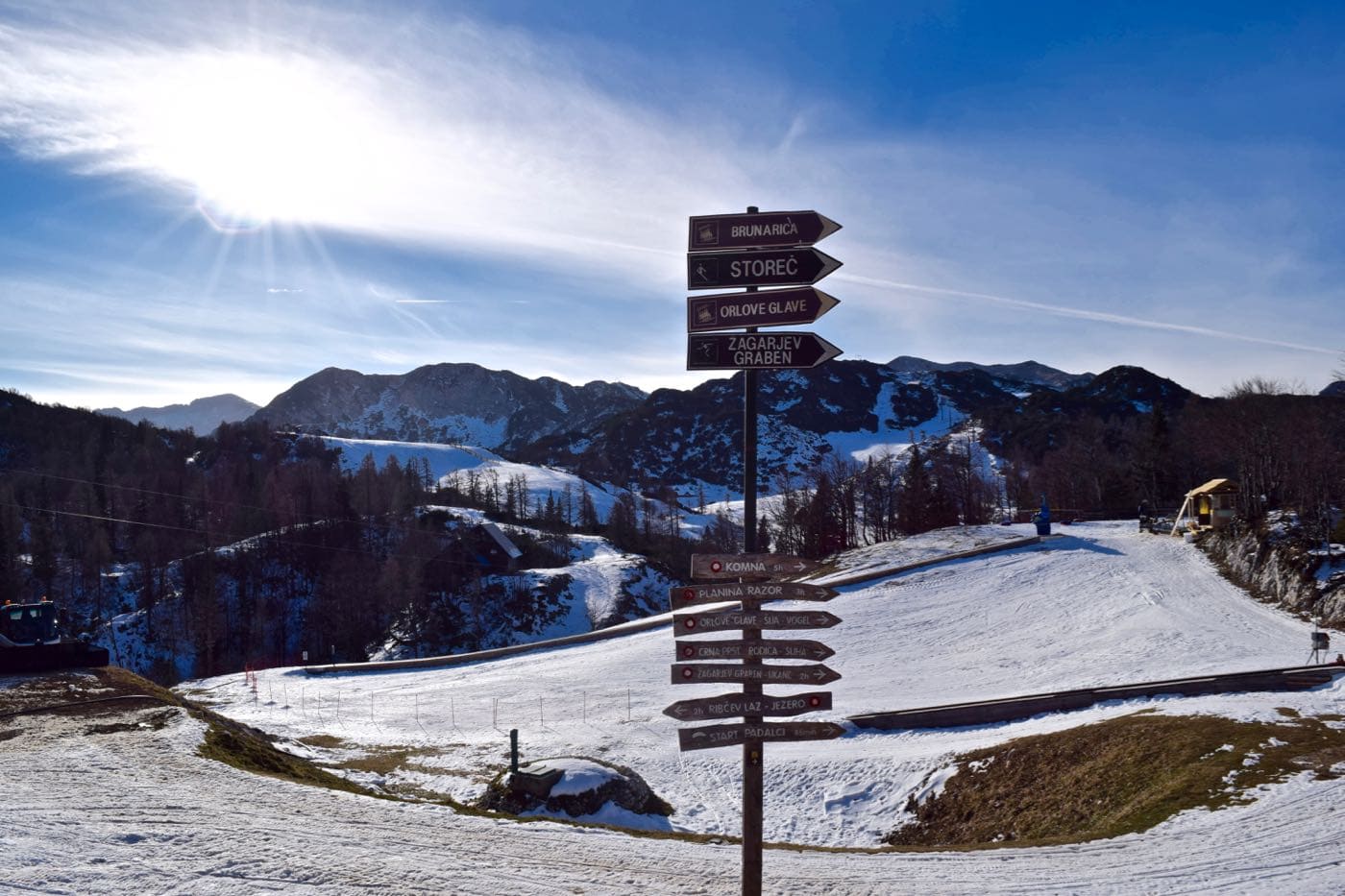 What Is Slovenian Food Like?
In terms of cuisine, Slovenia is a country with plenty to shout about… but, let's face it, when have you ever heard anyone mention it? There are several restaurants considered to be Michelin standard, yet they don't have a Michelin guide, as the country is so small.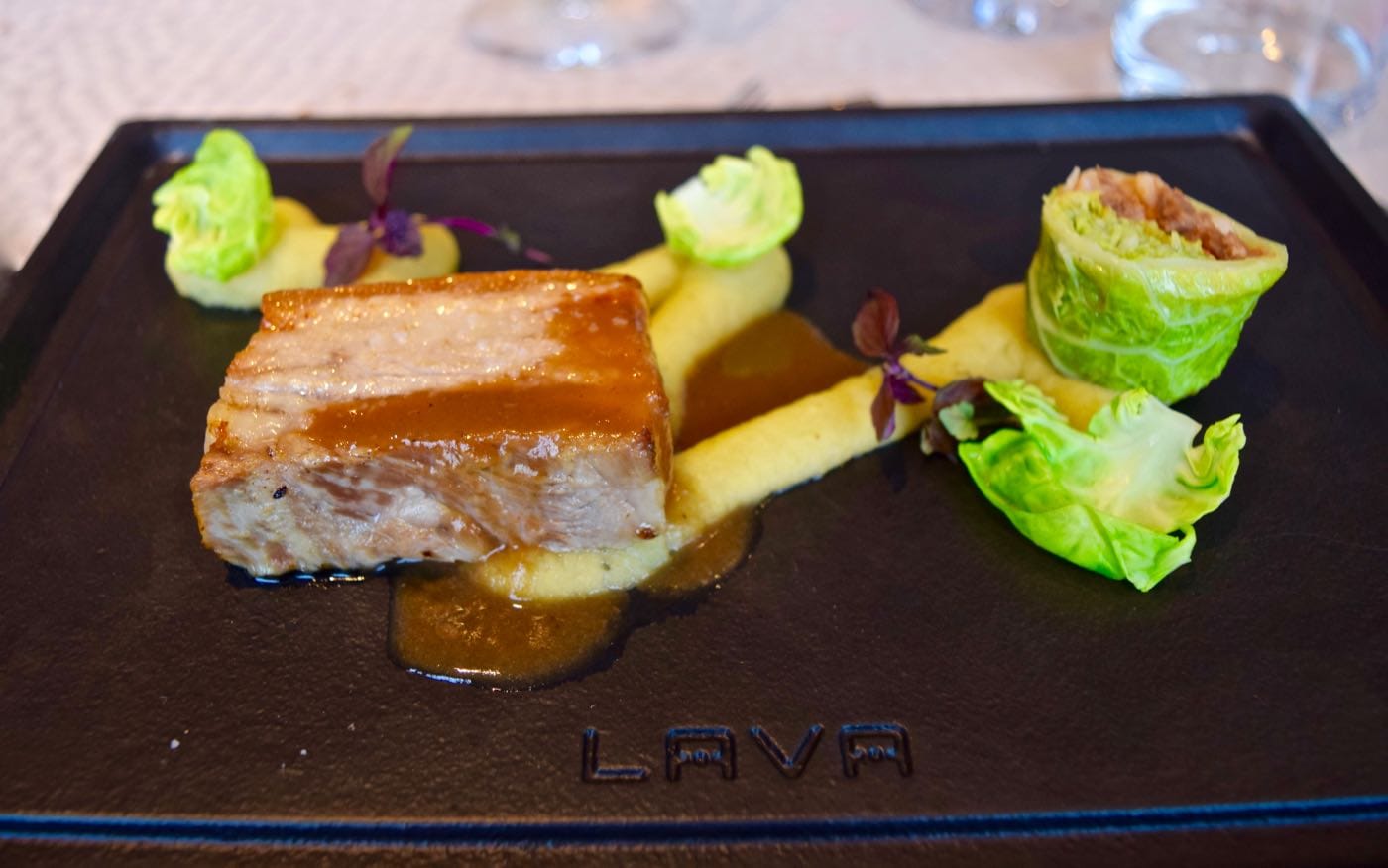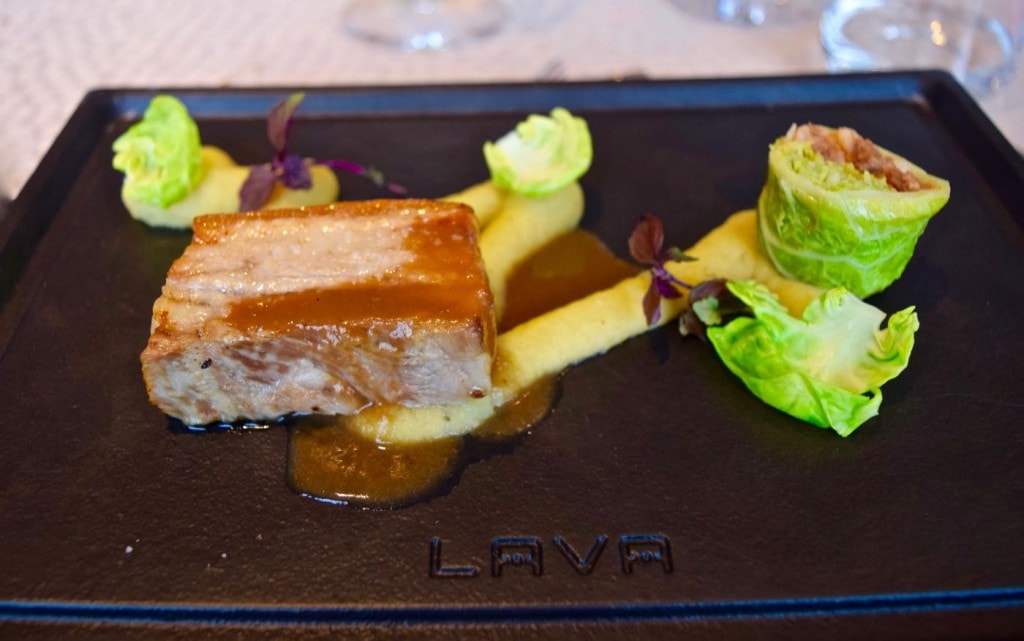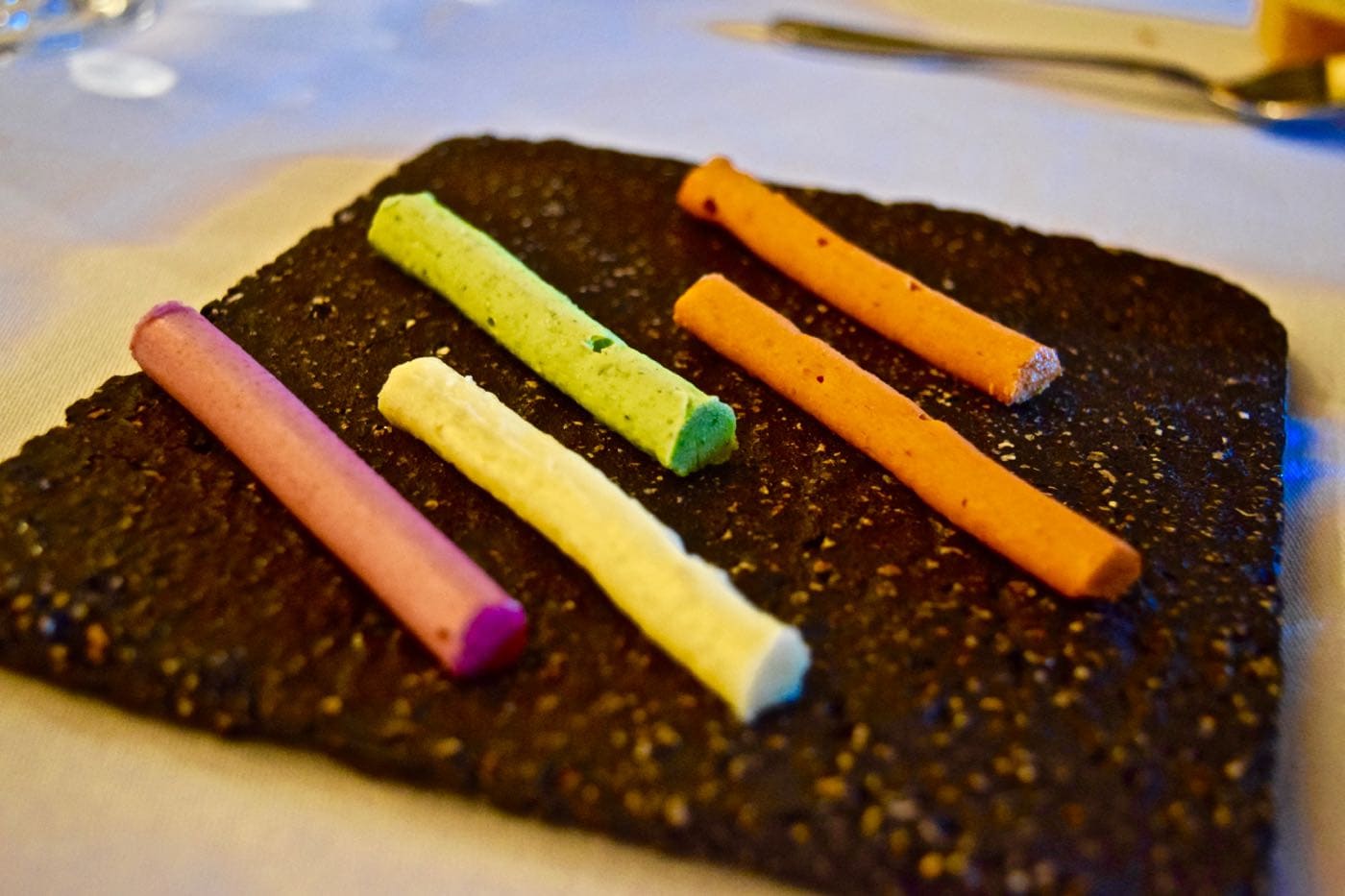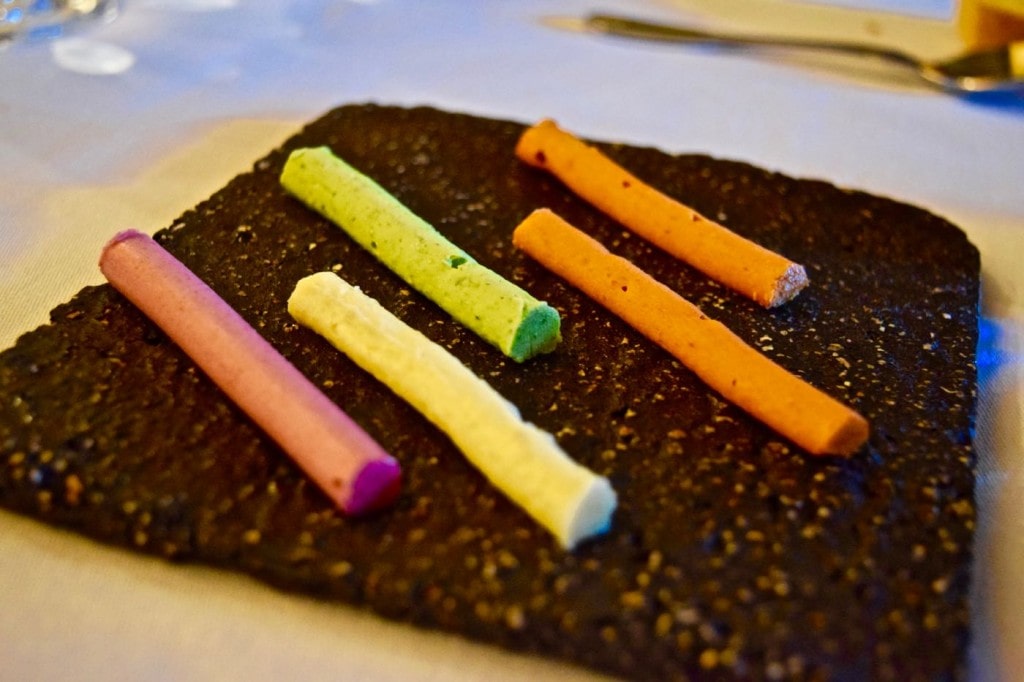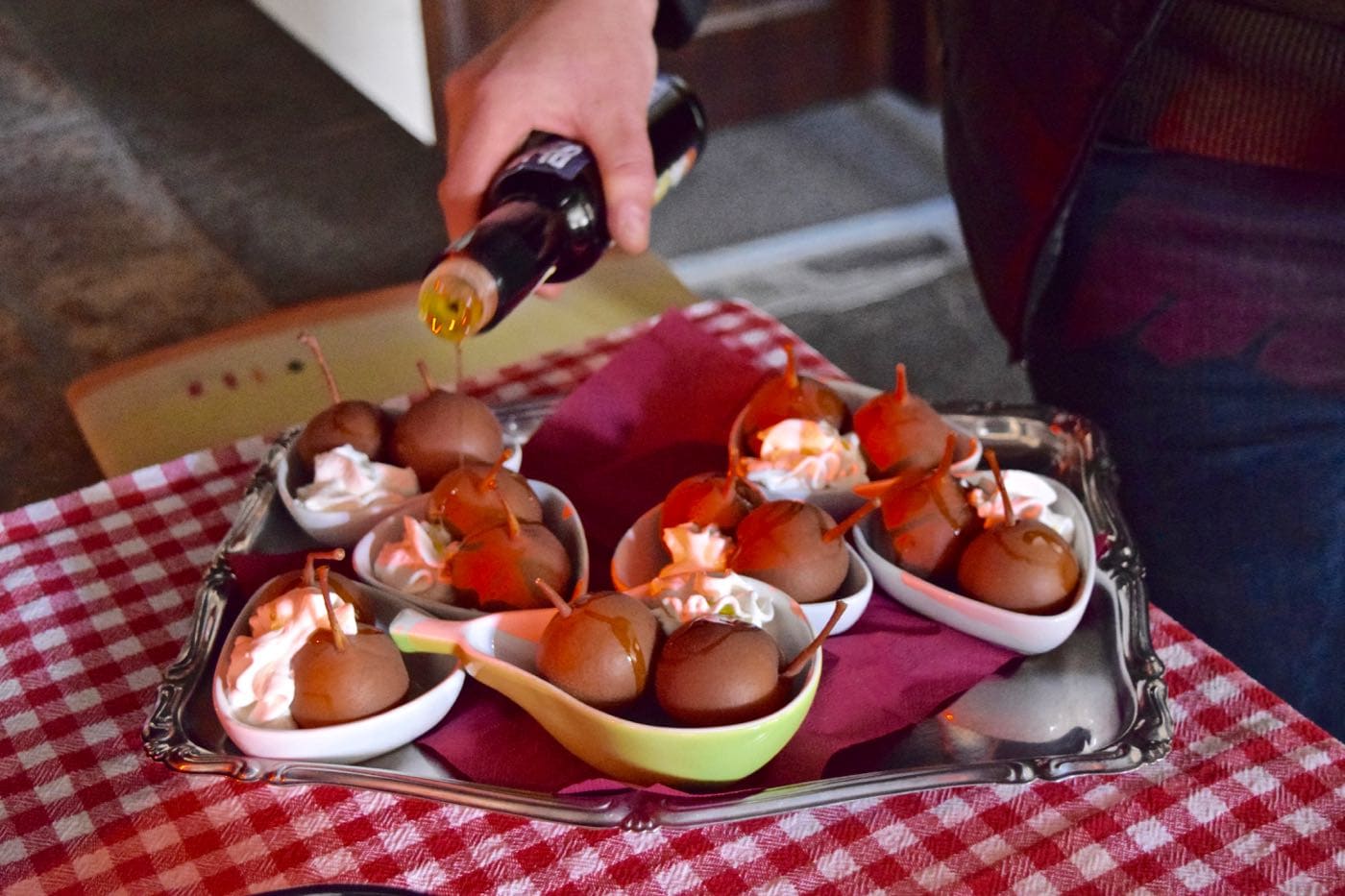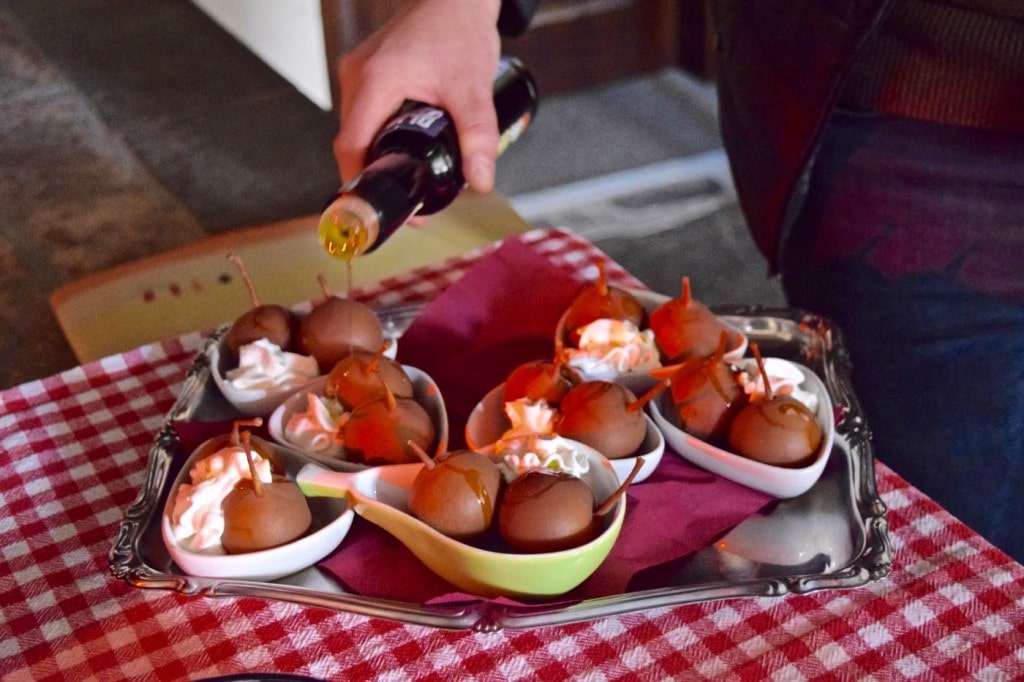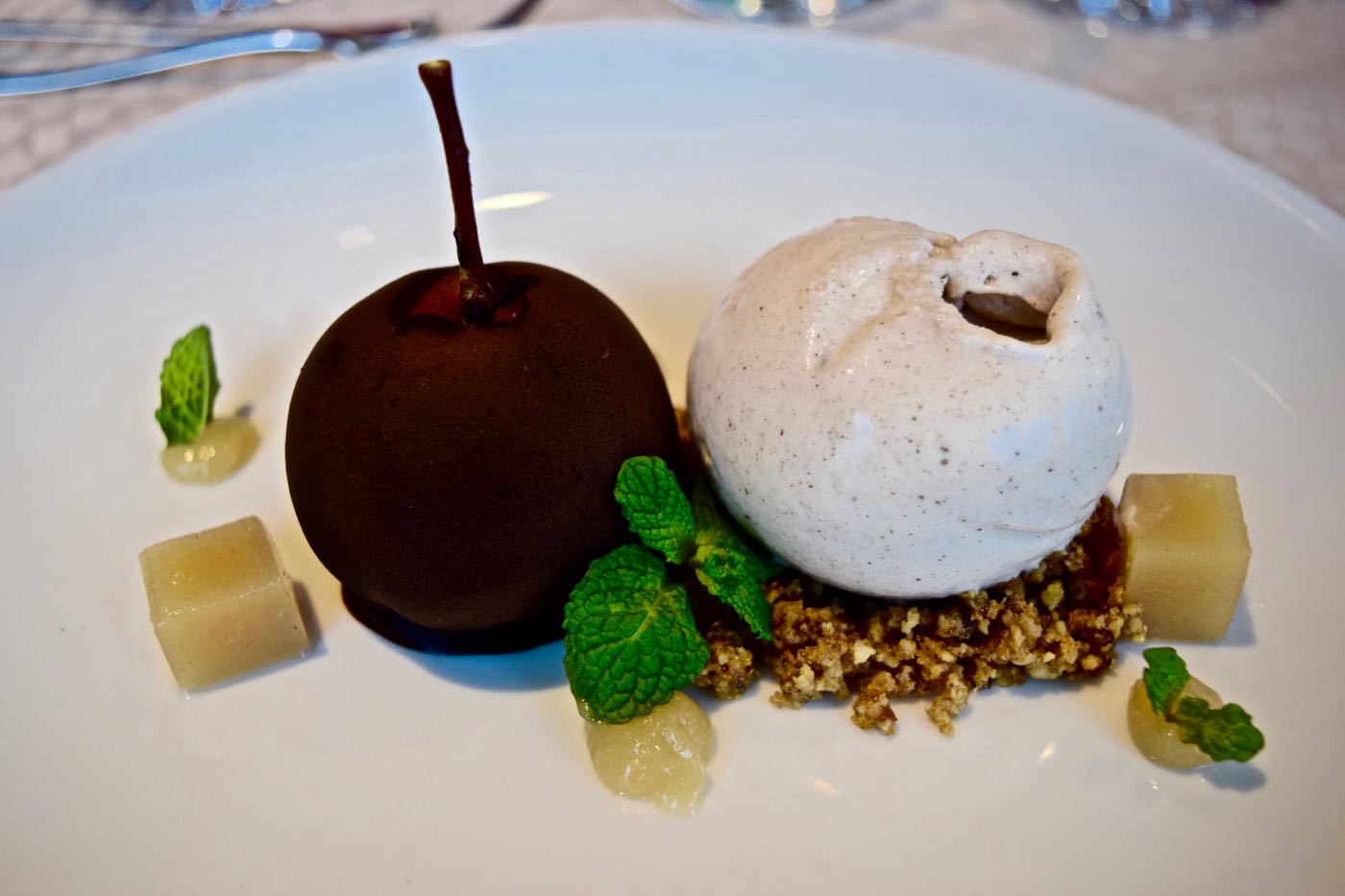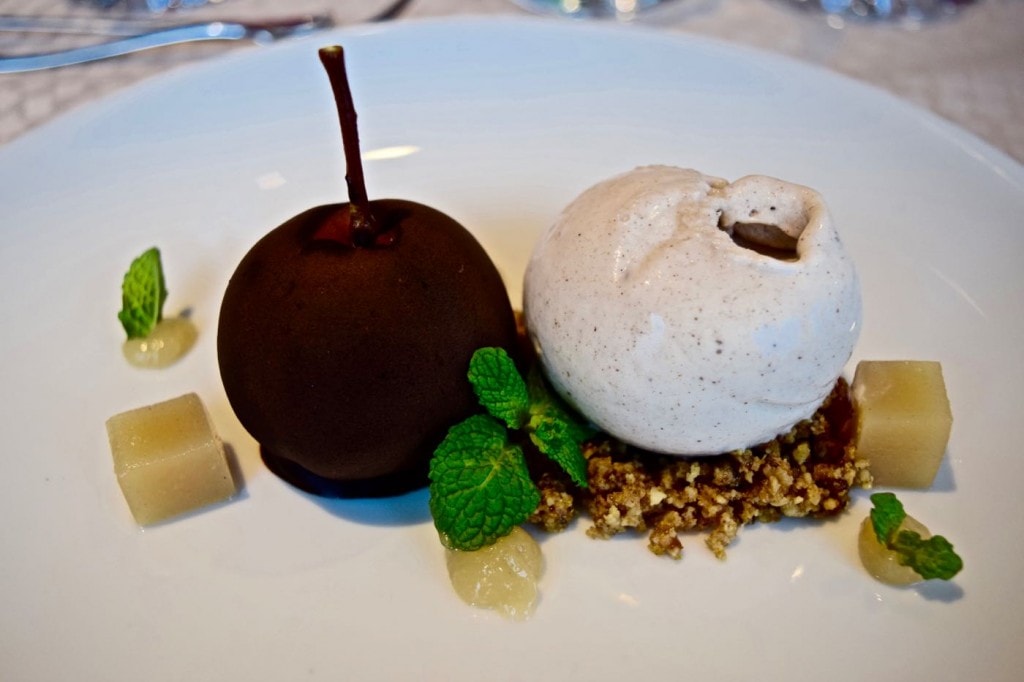 Wine Production In Slovenia
Then there's the wine industry – one of the keys to this small country's economy… but I've never seen Slovenian wine on a menu in London. Why? Well, with a population of only 2 million, what they produce, they drink! Slovenia has the fifth highest wine consumption per capita in the world, so there's not much left for anyone else…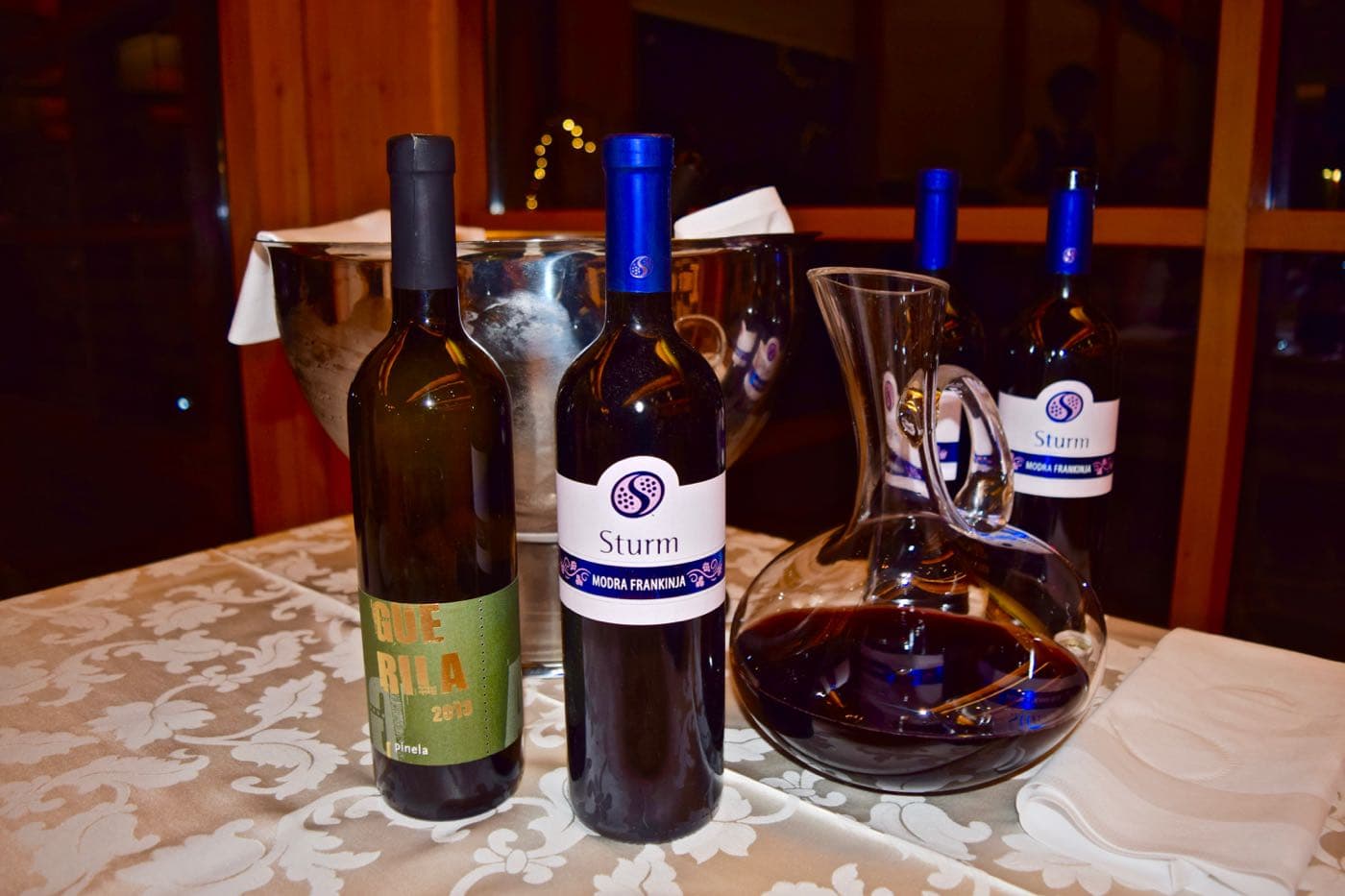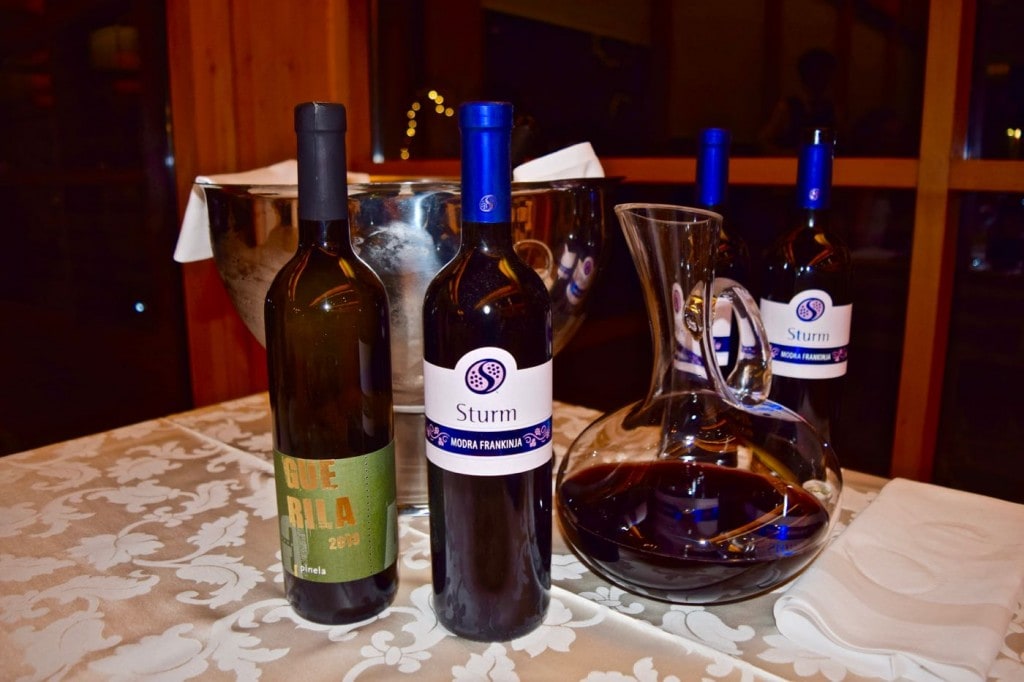 So this all comes back to it being underrated. No one is shouting about it, because they're quietly keeping themselves to themselves! Until now…
So welcome to Slovenia – Europe's most underrated country! After 5 days there, I definitely rate it, and I can't wait to share more highlights from my trip.
I hope you've enjoyed reading my Slovenia itinerary. Thanks to the Slovenian Tourist Board for inviting me to visit their magical country. I can't wait to return again in the future!
Enjoyed this post? Pin it…