Testing out my sushi making skills at Buddha-Bar Marrakech.
They say it takes years of training to become a sushi master. I had only a few hours, but I was determined not to make a fool of myself. The setting? Buddha-Bar Marrakech – the city's hottest new bar and restaurant.
My Buddha-Bar experience started here, with a delicious dinner of Asian fusion dishes. After enjoying it so much, I was invited back the following day to don an apron, and spend some time learning from the masters. It wasn't just about sushi, I also had the chance to test out my pastry skills too!

Check out the video of my luxury weekend in Marrakech and scroll down to read all about it!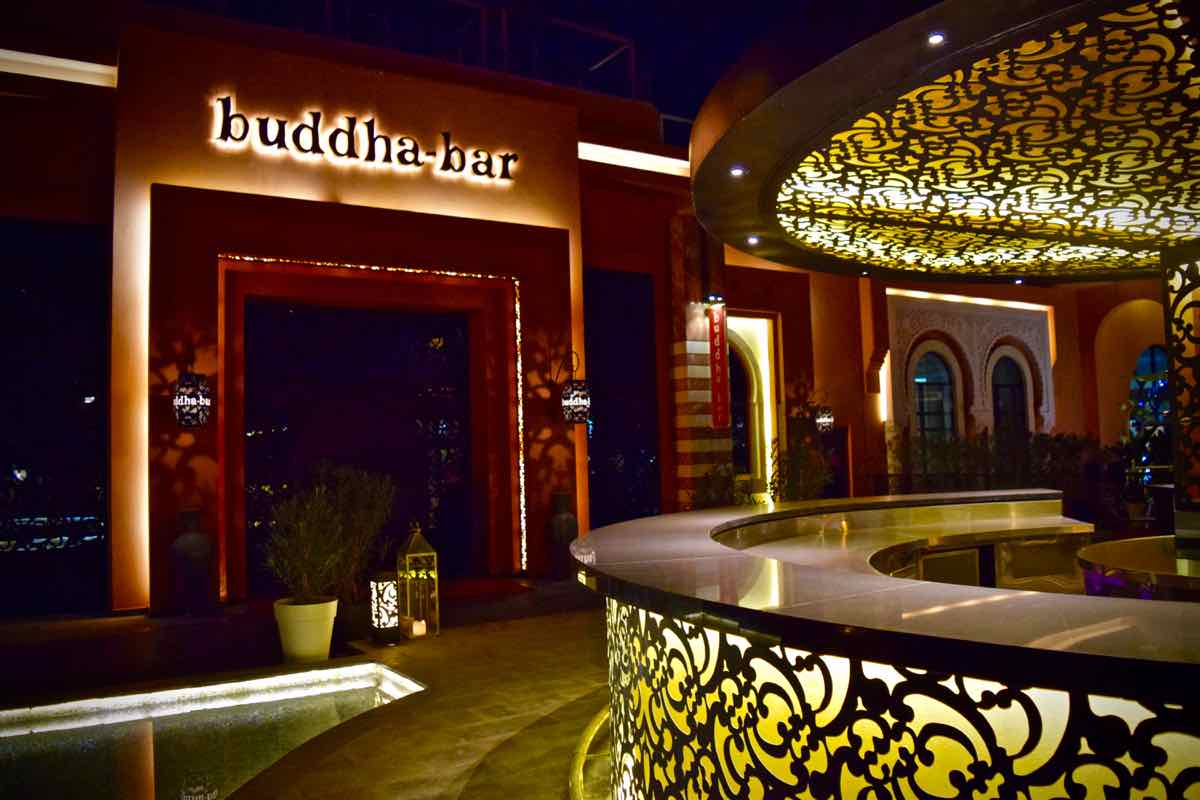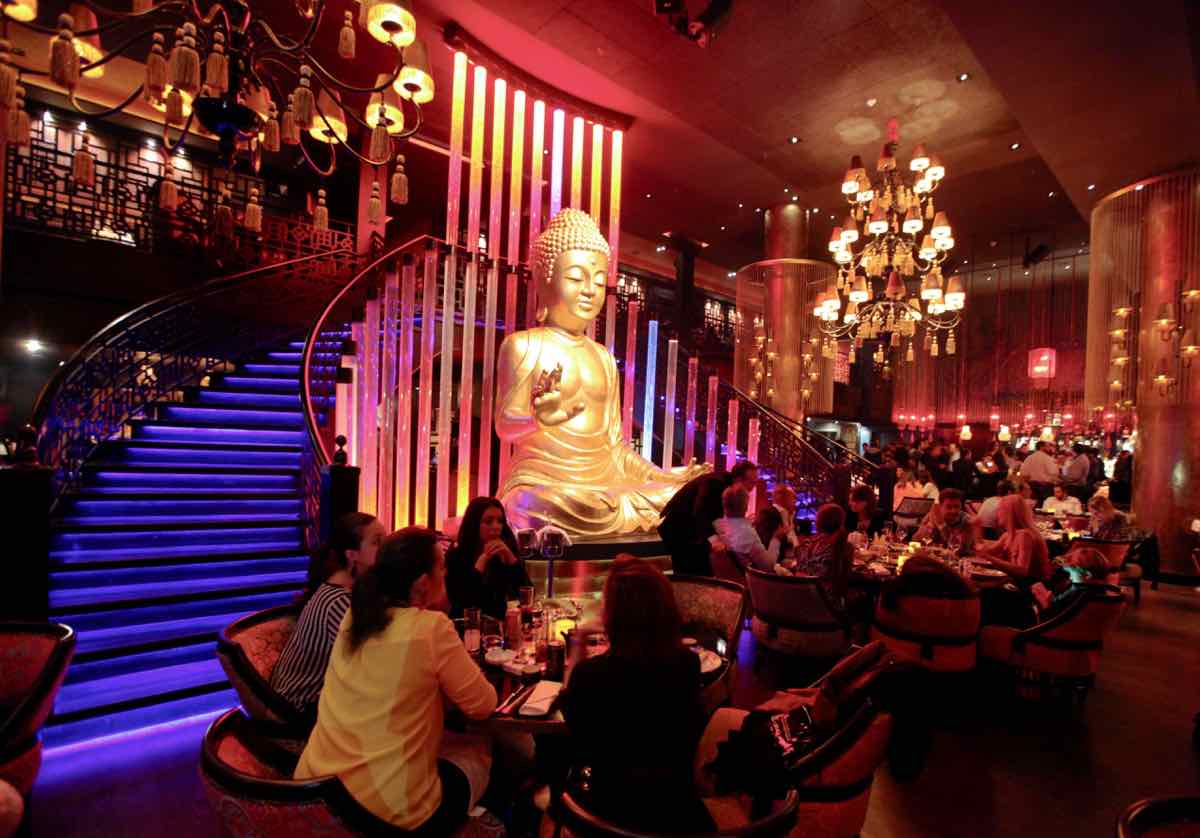 I love the buzz of a professional kitchen. Considering the high level of stress, I'm always amazed at how tidy they are. Between 4-7pm, the stark white polished kitchens of Buddha-Bar were a hive of activity, with sushi rice being prepped, ice cream being churned and pastry being baked. Piles of sliced spring onion and strips of avocado lay ready to be rolled into sushi, while across the room the deep fat fryer was crisping up some spring rolls. The air was rich with the scent of ginger, garlic and chilli, and several sous-chefs were busy on prep duty. It's easy to lose sight of how much labour goes into creating one gourmet dish, but as I stood there, I appreciated the previous night's meal even more.
I don't know if it was a mistake or a confidence boost, but I started my masterclass experience by shaking up a few cocktails (you can read all about that next month!) A little tipsy, and full of adrenaline from the experience so far, I took one last sip of a tasty Bubble W@p cocktail and headed through the double doors to the heart of Buddha-Bar – the kitchen.
Waiting to greet me, top sushi chef Mouhcine. He dwarfed me in size (around 6 ft 5) but I hoped what I lacked in height, I'd make up for with enthusiasm!
I've made sushi a few times before but generally it hasn't been particularly presentable. On the menu today, salmon and avocado maki and salmon sashimi.
Lengths of delicious orange salmon awaited me and I quickly learned from Mouhcine the best way to cut it – using my fingers as a guide, holding the blade upright and carving all the way through. The rice was very sticky I had trouble attaching it to the seaweed (most of it was on my hands!)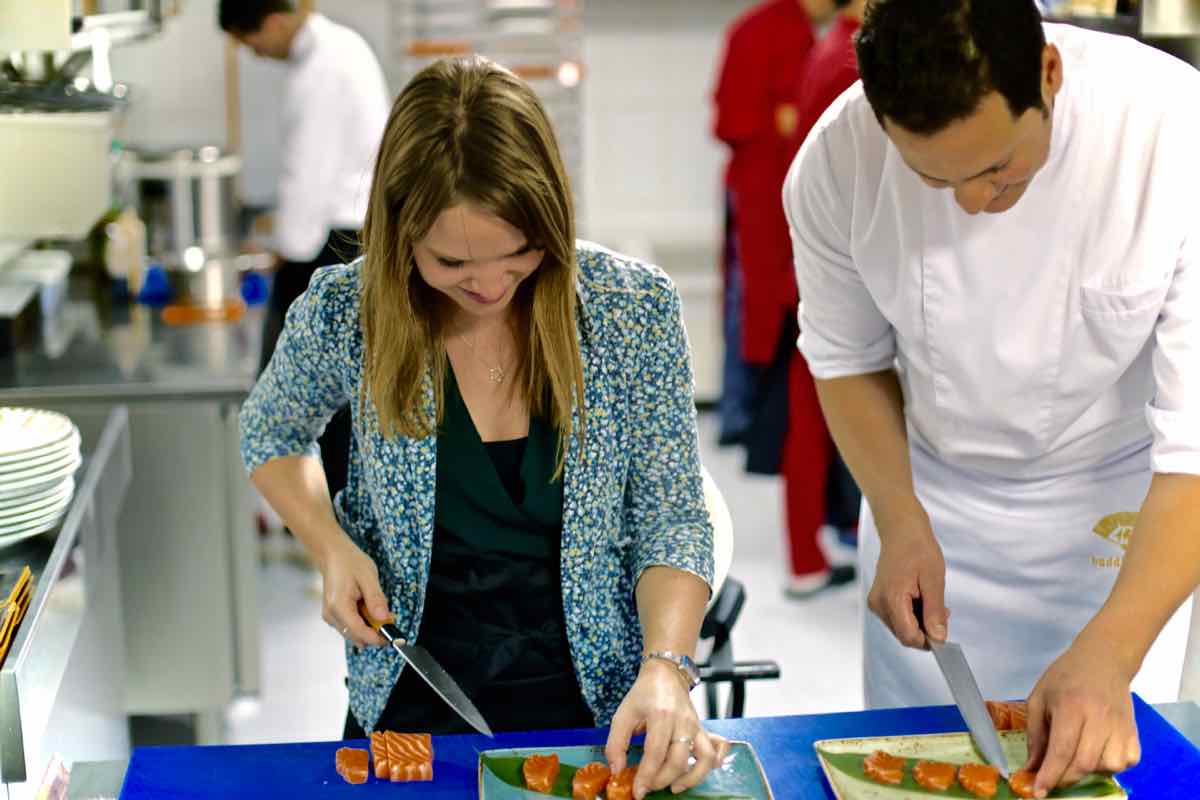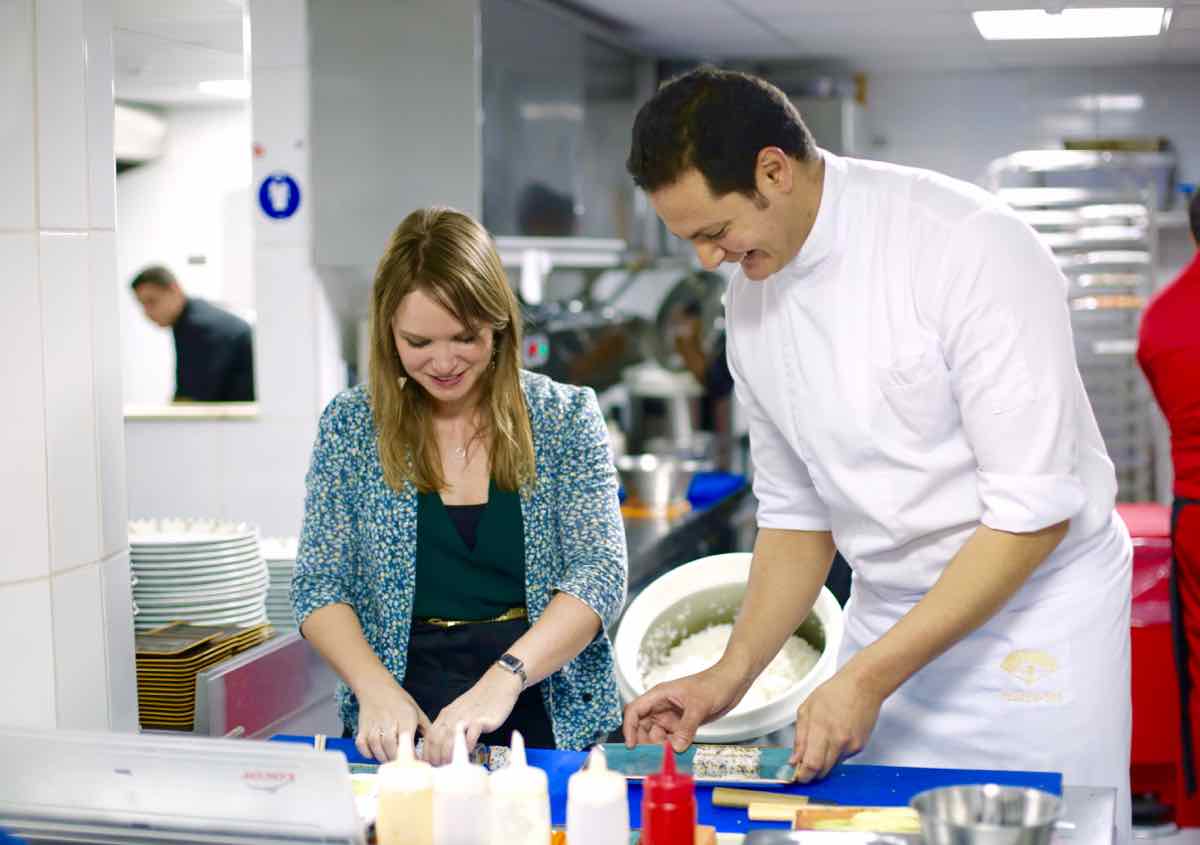 After learning to roll, compress and seal the sushi, I cut it into pieces. As we compared our final plates, I was over the moon to see there wasn't much difference between the two! Who said you needed to train for 15 years?!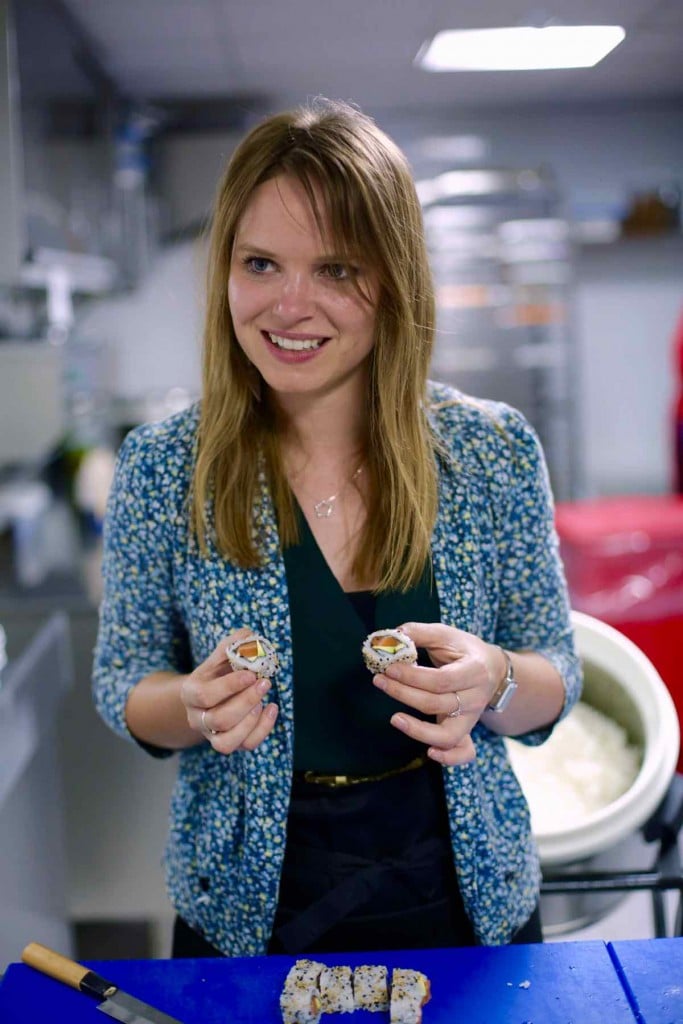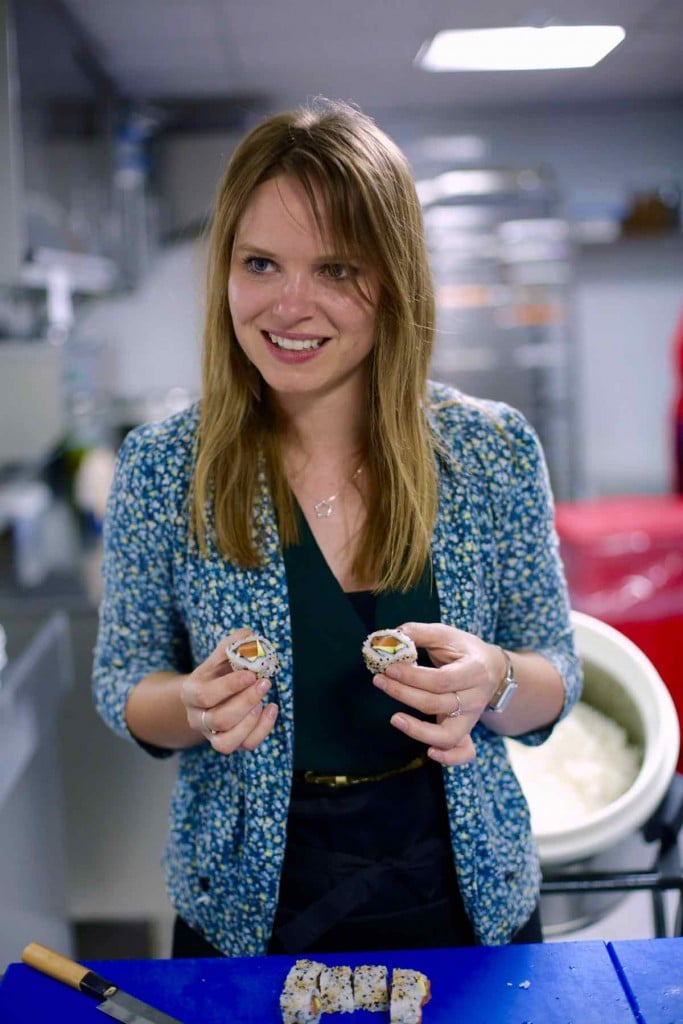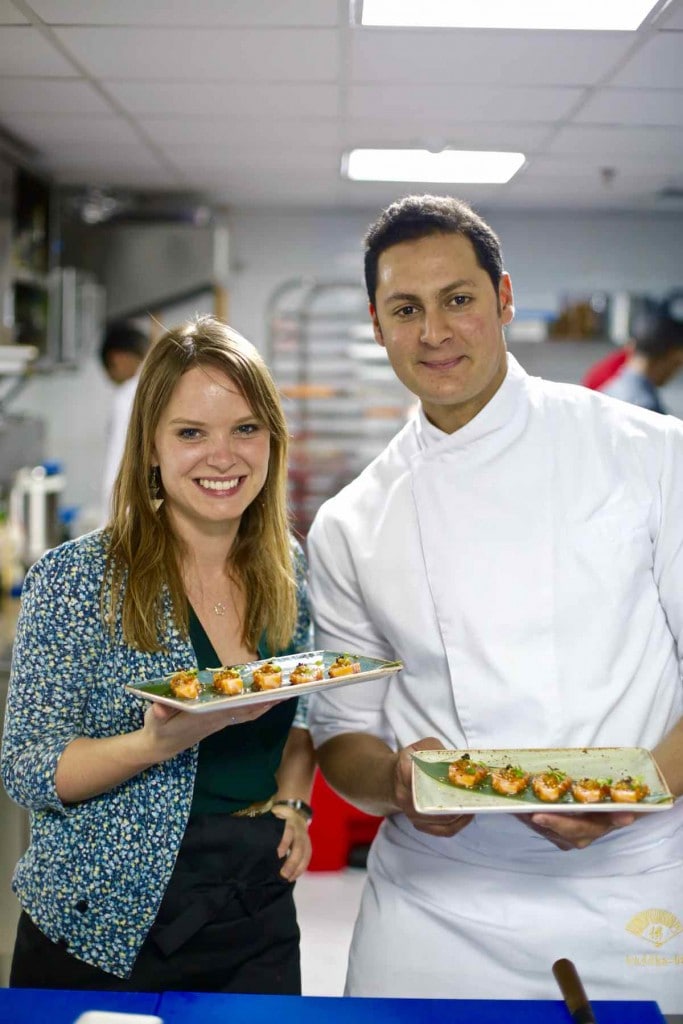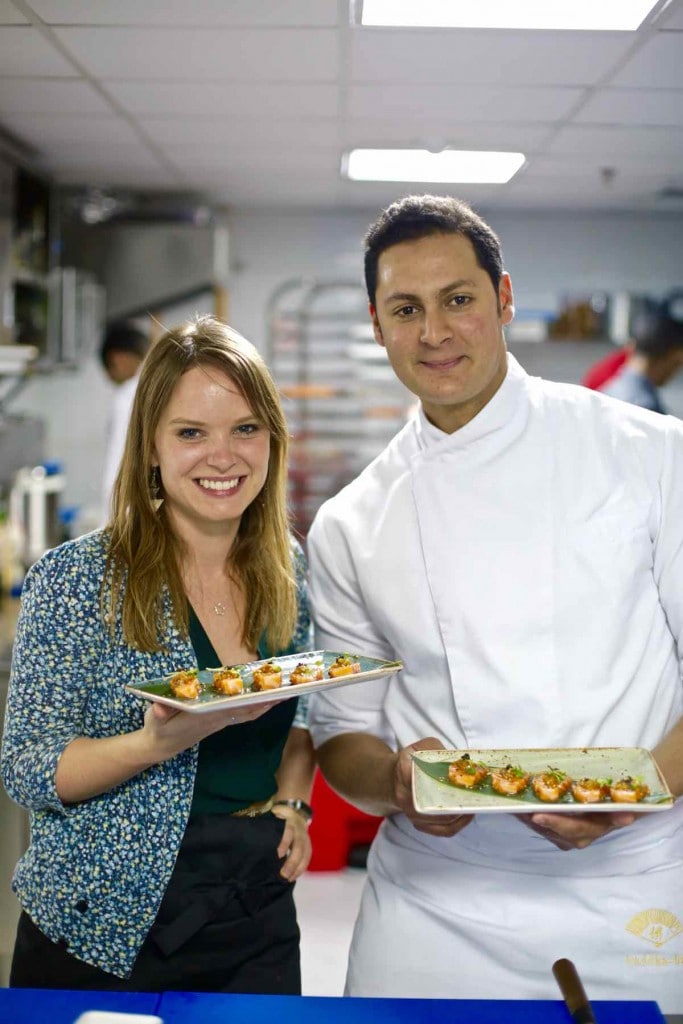 The final two masterclasses were delivered by pastry chef Rachid and executive chef Ashish. Under Rachid's watchful eye I learned how to make some of Buddha-Bar's delicious signature desserts. He showed me how to dress a plate with different purees (dots, dots and more dots), how to make coconut pastry and after several fails, how to pipe miniature meringues. I was pleased with my dishes but unfortunately my presentation let me down as I attempted my first quenelle. It stuck to the spoon before awkwardly dropping onto the dessert. Splodge!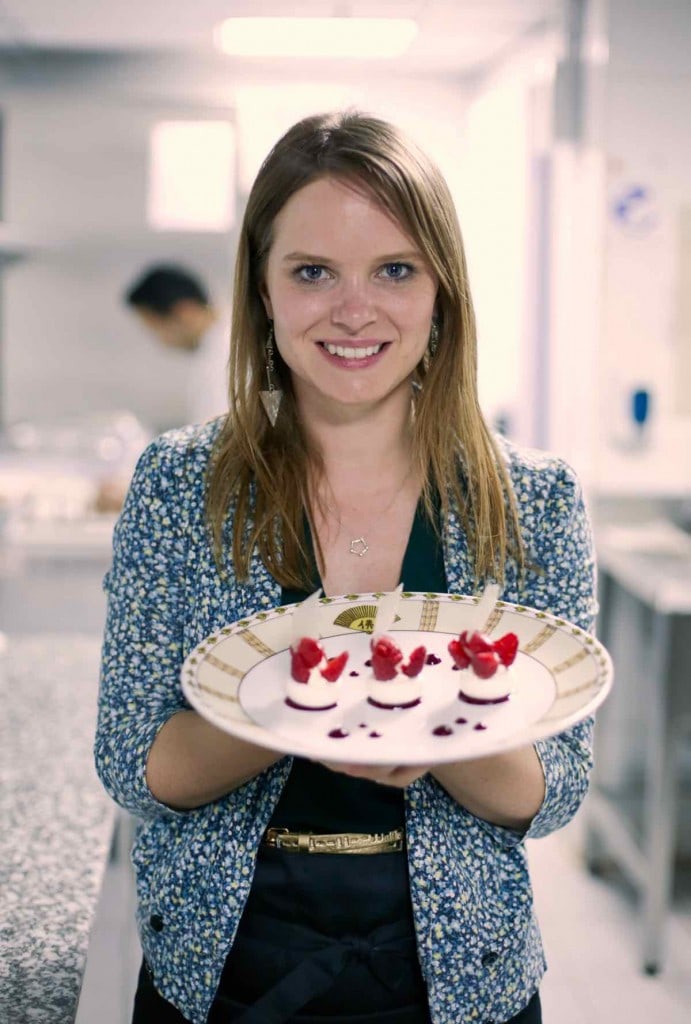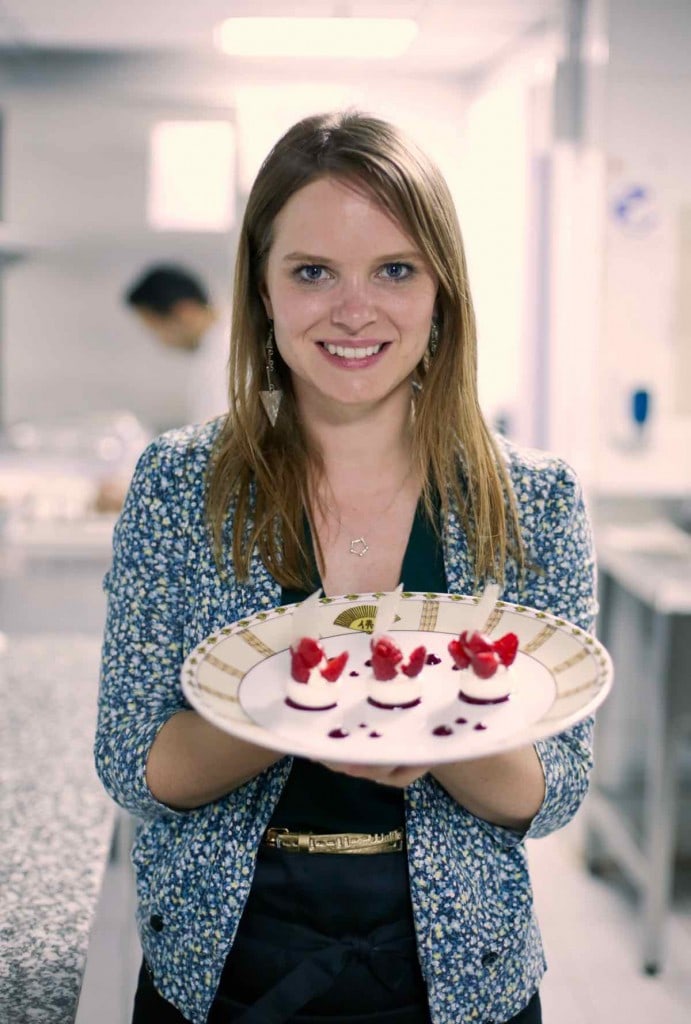 My final task was to recreate the Angus steak dish which was served with tempura battered asparagus, sautéed potatoes and a delicious rich sauce. I whisked the batter until light, coated the asparagus with it, and dropped it into the deep fat fryer. I watched as it crisped up in moments. We cooked the steak medium, and I picked up some tips on how to check how done it was by touching it, along with some more presentation tips.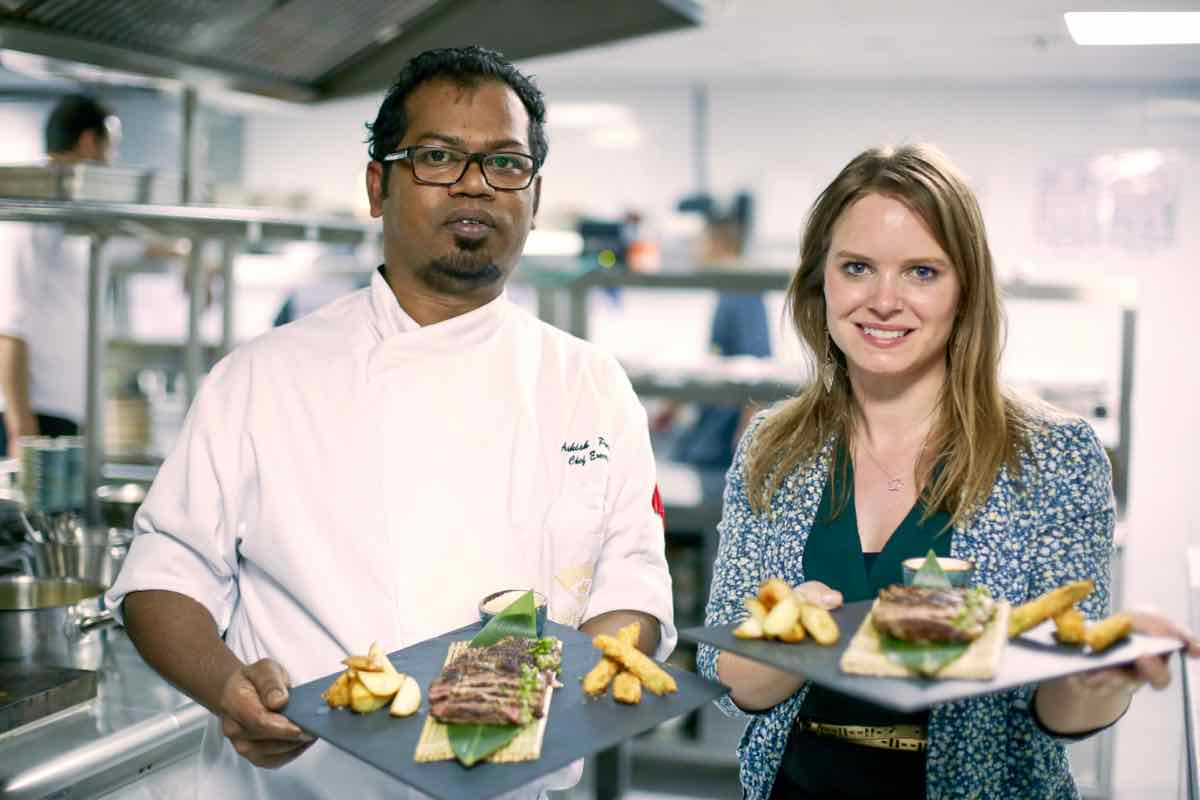 After three hours working up a sweat behind the bar and in the kitchen, I took off my apron and headed out into the restaurant to enjoy a few of my creations! The sushi was tasty, the sashimi light, the steak cooked perfectly, and the desserts rounded off the experience beautifully.
The Buddha-Bar team were informative, fun and very patient. I left the masterclass experience with a new appreciation of how labour intensive restaurant quality food is, particularly at a restaurant of this standard. I won't be swapping tapping away on my laptop for life in the kitchen just yet!
The Buddha-Bar sushi masterclass experience is available on request. Find out more, and contact the team here.
This post was created as part of a campaign for Buddha-Bar Marrakech, but as always, all opinions are my own.