These colourful Instagram accounts are guaranteed to inspire you to travel the world!
Oh Instagram. The love/hate relationship continues. I've spent the last few years loving the creative process of taking photos, creating scenes and capturing moments. From candid shots in the snowy Cotswolds, to beach jaunts in Miami, I see my Instagram account as a virtual scrapbook of my travels.
The strange part is when you realise that while you're taking your own photos of things that appeal to you, it might not be the first time it's been snapped! This video popped up online last week, showing that many of us are unknowingly following in each others footsteps, as we use false perspective to transform the Leaning Tower Of Pisa into an ice cream sundae, or as we fling our arms out wide in front of Rio's icon, Christ The Redeemer.
I've noticed something else. While many travel Insta accounts become almost clone-like as they apply washed-out filters and mute anything vibrant, I seemed to be heading in the other direction capturing the bluest of skies and choosing to leave the saturation on 0 rather than dull it down -10.
I've chatted about my love of colour a lot over the last year. It's a passion that started young. Little Miss Sunshine was my role model. I loved her zest for life and how others loved to be around her.
As I've grown up, this love of colour has remained. It's part of the reason I adore street art, fell in love with Miami's beach huts, and still *partially* enjoy Instagram. Yes there is the pain of algorithms… of photos not being seen by the lovely people who decided to follow you. There's the time it takes to curate photos that you think others will appreciate. The fear when you're on a press trip and you can't find THE shot. But I still enjoy it, and to be honest I think it's partly because I use it as one form of travel inspiration, and partly because of these colourful souls.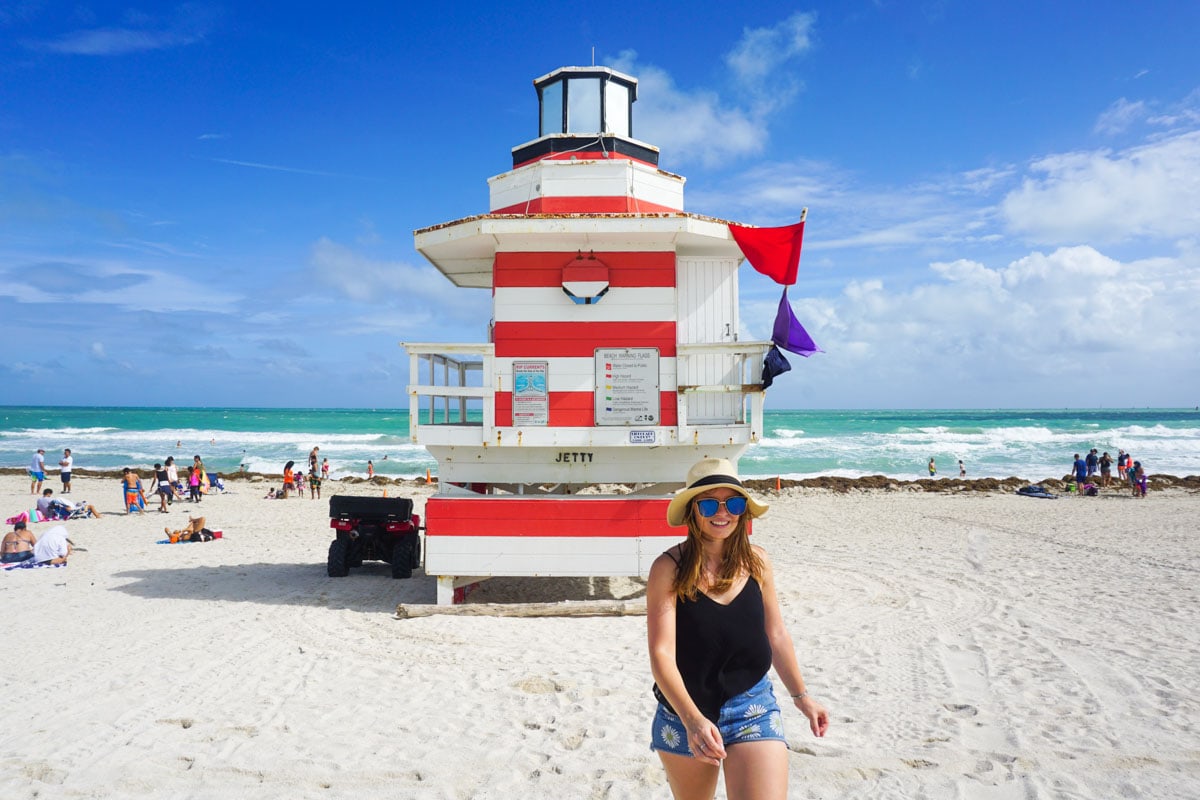 Yes, just like my passion for vibrant scenes, there's a bunch of other colour lovers who travel the world and share some bold and beautiful images.
Here are a few of my absolute faves flying the flag for colourful adventures…
Set director Cyn's motto is "The world is full of color and I just live in it" and she's a queen of showing off that world! While you'll see her travelling a little, the key to her feed is definitely props. Expect inflatable pineapples, rainbow umbrellas, balloons, and some pink hair too! She always looks super happy, and those smiles are pretty infectious!
Yener Torun mixes colour with architecture to create the most incredible photos. With clean lines, block colours, and a rainbow pallete at his fingertips, his feed makes me smile! He's Turkish and on one of his recent posts he mentioned his aim was to spread a bit of positivity via his photos in a dark time. I'd say it's working.
Taylor has been blogging about colour for years on her blog Travel Colorfully. Currently living in Florida, she has easy access to bright blue skies, and dream walls at Wynwood. Yet, she's a total jetsetter too, sharing fun photos from her travels which have taken her from Taiwan to the Dominican Republic and Edinburgh to Berlin.
Canadian-born Kim now lives in California where she works as a commercial photographer, creating colourful advertising and editorial shots for big brands. When she's not working hard on that, she's working hard on sharing fun, bright photos from her everyday life.
Any travel-loving girls on Insta will know Kiersten as one of the biggest travel bloggers on the planet. She's permanently jet-setting, and seems to have one of the most fabulous lives ever! She also loves showing off the planet in all its colourful glory along the way, with plenty of turquoise seas and powder pink sunsets along the way.
From camper vans painted a rubber duck shade of yellow, to wearing an outfit made of pastel pink balloons, to knowing where the most vibrant backdrops are wherever she is in the world, Leslie's feed is seriously colourful, in the best way possible. In fact, I'd love to raid her wardrobe!
It's hard to look at Christina's photos and NOT want to jet off immediately. Her wanderlust-inducing shots have shown off destinations including Colombia, Tahiti, Bali, LA and Mexico.
Social media gal Sara seamlessly weaves her colourful travels with her oh-so-vibrant Atlanta life. I really enjoyed her photos of Cuba – a dream destination for anyone in desperate need an injection of the bright stuff!
This account isn't just one instagrammer, it's part collective (with an awesome bunch of colour-lovers regularly contributing their shots) and part community. Tag your shots with #walltraveled and there's a chance to have your pic featured. I've really enjoyed how many other Instagrammers I've found via this account – all sharing that sunshiney outlook on life!
I hope you've been enjoying discovering a few new accounts! My account will always be a bright, positive spot with plenty of colourful adventures, so be sure to stop by sometime!!
Enjoyed this post? Pin it for later…