Find out the top things to do, where to stay and some great options for food and drink in Canterbury in Kent, England.
I'm a big lover of travelling overseas. The thought of hopping on a flight to a foreign city for a few days gets my heart racing. I can't wait to sample a new cuisine, experience the culture and explore the sights.

But how about being a tourist in the UK? Is it something you do? For me, it's rare. I love checking out new places to eat and drink, but it's pretty unusual for me to put my 'tourist' hat on.
So last weekend I hopped on board not a plane… but a Southeastern train from London St. Pancras, and headed to Canterbury in Kent. The train only takes 55 minutes, so it's a great place for a day trip or weekend break.
With only 24 hours there, I donned the biggest tourist hat I could find, explored the key sights, and found the best foodie gems the city had to offer.
https://instagram.com/p/9Nvapcvz_U/
It was no ordinary weekend – the Canterbury Festival was taking place, as was the Vegan Festival… and there was news of a different sort hitting the headlines, as local food store Pork & Co was the subject of a small protest.
Good to see the local community in Canterbury supporting @PorkandCo. Queues out the door! @visitkent pic.twitter.com/A9PtMD2CCc

— Chloe Gunning (@WanderlustChloe) October 24, 2015
Canterbury is a Roman city, home to one of the world's most beautiful cathedrals, and was once one of Europe's most important cities. It's an easy place to cover on foot, and as I wandered the streets I was in awe of the history waiting around every corner… the remains of a medieval Dominican monastery (Blackfriars), a medieval castle (Canterbury Castle), an impressive 14th century gatehouse (Westgate), the oldest school in Britain (King's School) and the oldest church in Britain still in use (St Martin Church). For a photography lover (like me), it was heaven! I couldn't stop snapping.
https://instagram.com/p/9RnCREvz8u/
So beyond its history and architectural wonders, Canterbury has a gastronomic heart. I'll be focusing on Canterbury's foodie scene in future posts but a few places deserve a special mention. The Goods Shed is a daily farmers market and restaurant space which champions local produce and local businesses.
I visited on a Saturday, and despite being away from the main drag of shopping streets, it really felt like the soul of the city. People shopped for ingredients for dinner, friends chatted while enjoying cocktails at The Wild Goose, and couples sampled wines and cheeses. The focal point was a huge fruit and vegetable stall laden with Autumnal delights.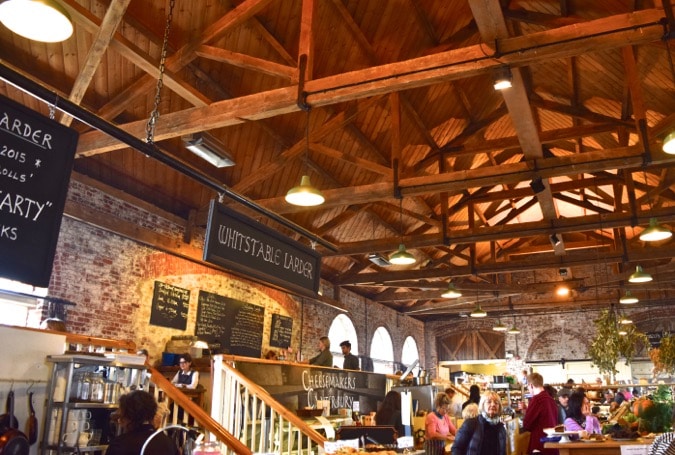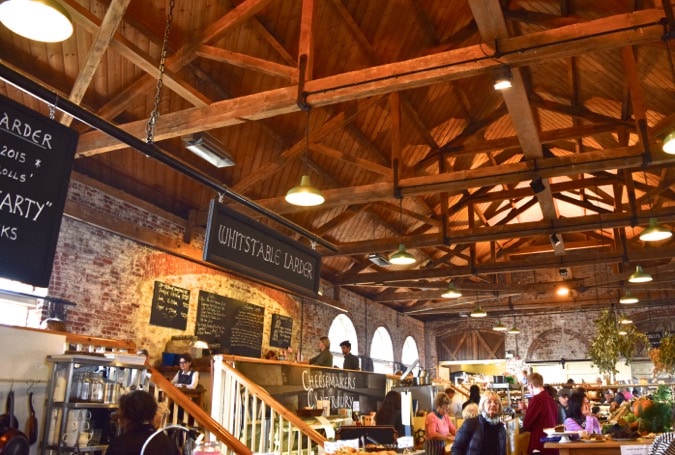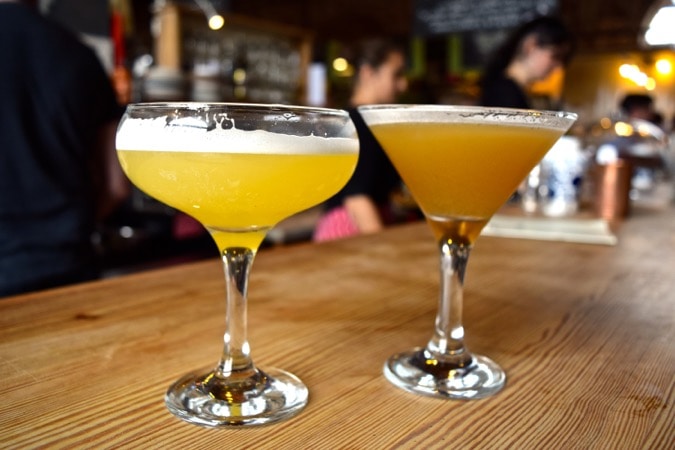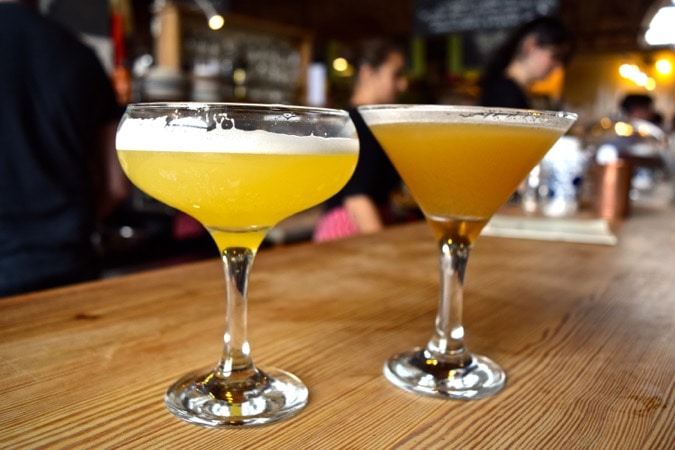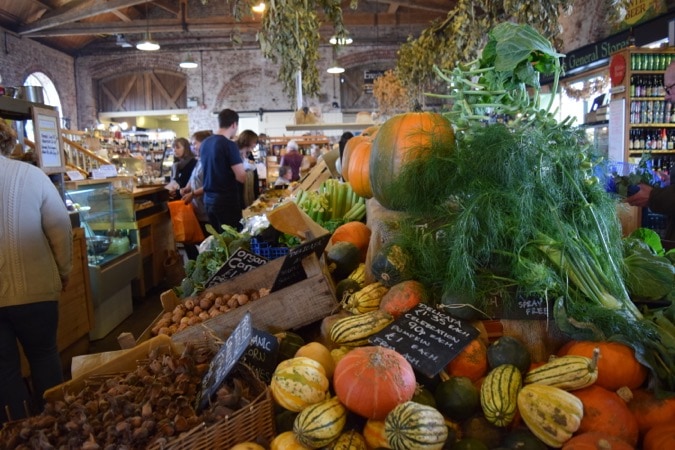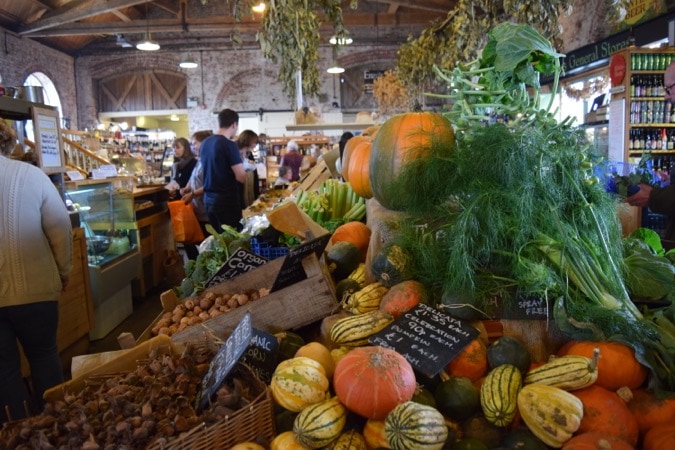 In the city centre, Deeson's Restaurant serves delicious, sophisticated, British food. With access to some of the country's most fertile land (after all Kent is known as the Garden of England) the team grow and rear their own produce on a five acre smallholding nearby.
This commitment to staying 'local' felt evident across the city, where, despite the odd chain restaurant, there were plenty of independent cafes, pubs, shops and restaurants.
Plenty more Canterbury tales to come, including drinking in an old jail, staying in a 15th Century B&B written about by Charles Dickens, and getting told off by a priest…!
Thanks to Visit Kent for inviting me to explore this wonderful county. Check out their site for all the latest things to do and inspiration on where to go. As always, opinions are my own!