As we head into the final stretch, find out about the latest 'curve ball', how we're preparing for the birth and my plans for maternity leave.
It feels like only yesterday that I wrote my last pregnancy update, but looking back that was a whole 5 weeks ago! I discussed how I'd found second trimester and what we were starting to think about as we kicked off the third. You can read my post about being 30 weeks pregnant here.
While due dates in the UK are set at the 40-week mark, full term is actually counted as anything from 37 weeks onwards. Either way, we're almost there!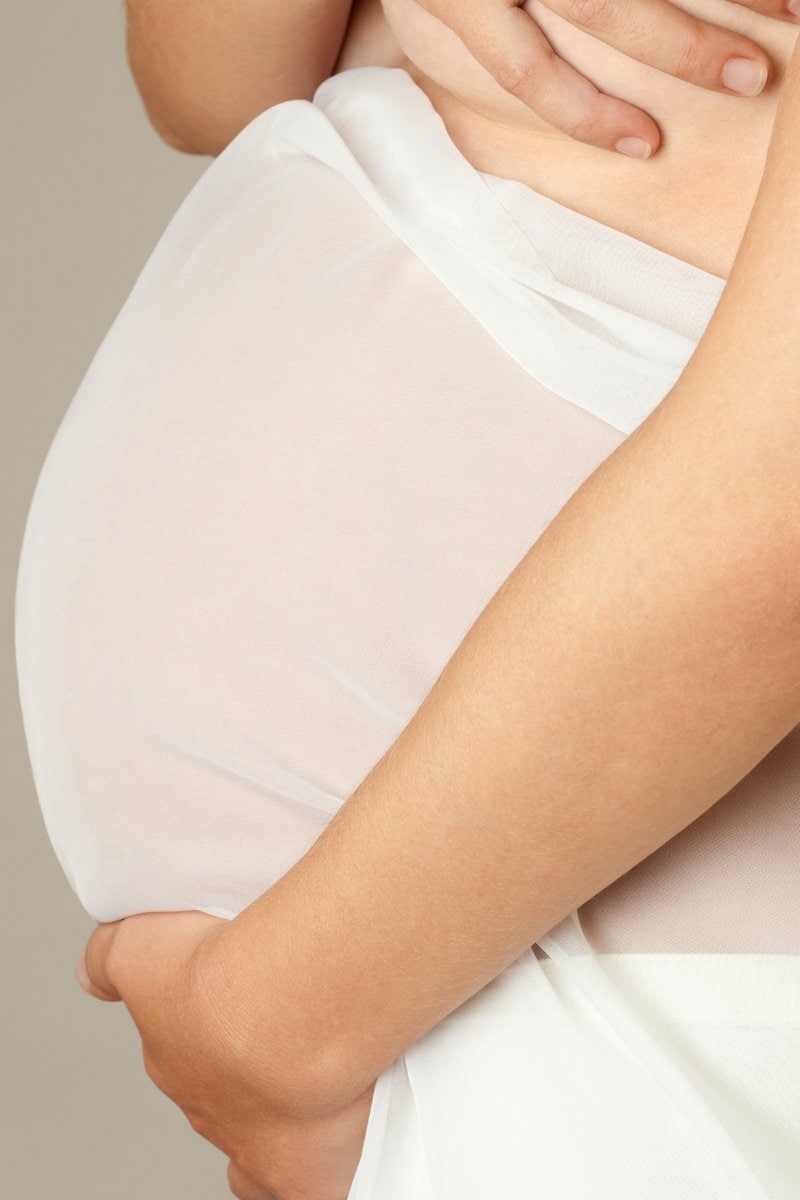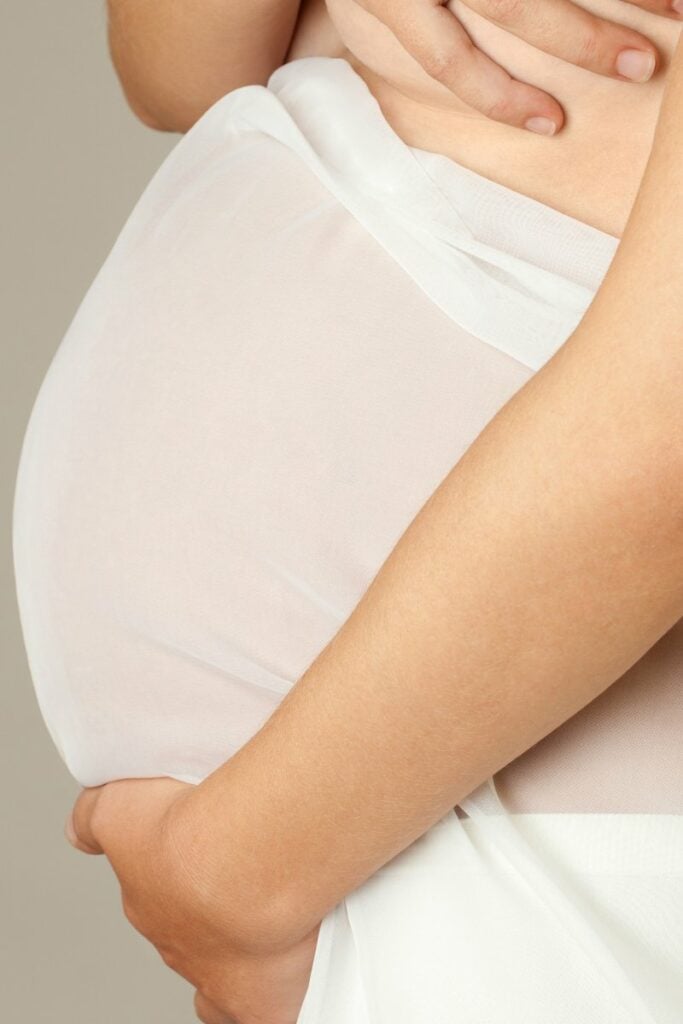 How does it feel to be 35 weeks pregnant?
How am I feeling right now? Well, in one word: massive. I don't know what's happened over the last week but I finally feel extremely pregnant! The bump doesn't feel like a bump, it feels like a mountain protruding from my tummy. None of my clothes feel comfortable, sitting feels awkward, lying is a bit painful too. I feel very ungraceful! I'm living in leggings and baggy tops. Even my maternity jeans are too tight.
Until last week I was feeling like one of those petite pregnant people with a cute bump. Now it feels live everything has popped and spread around my entire body like a giant donut!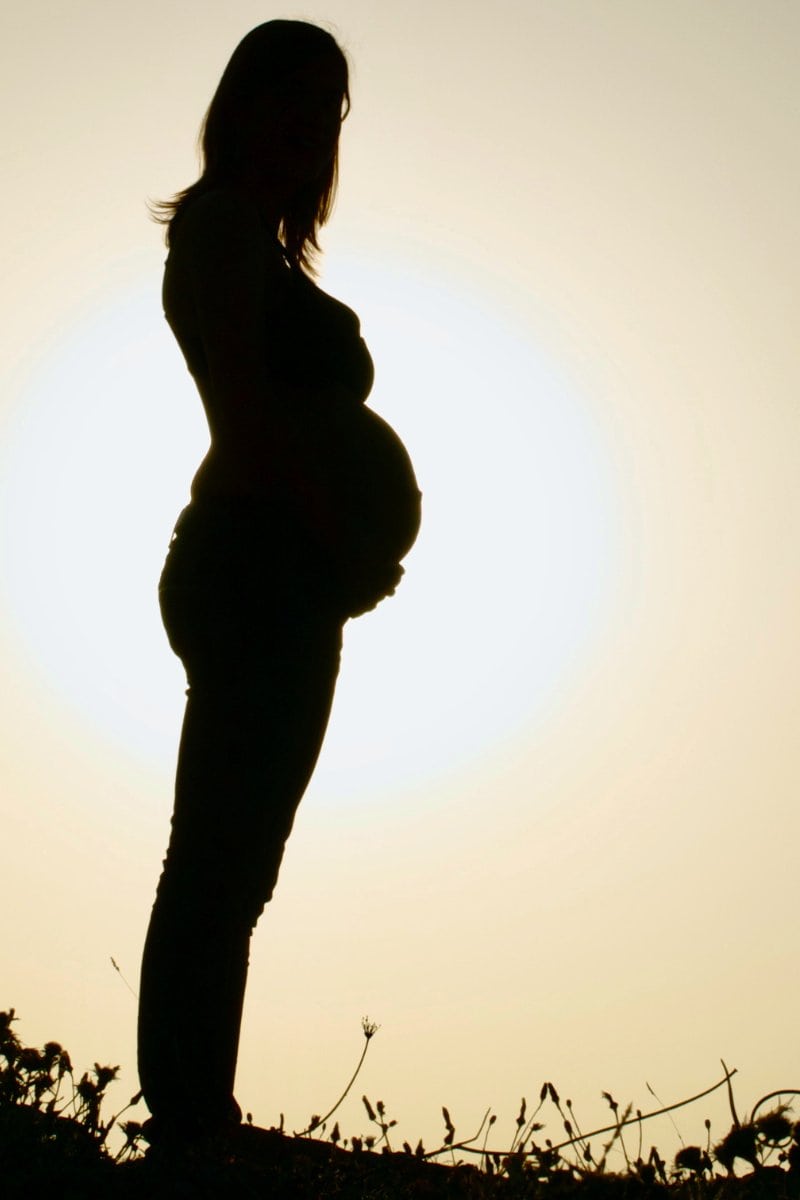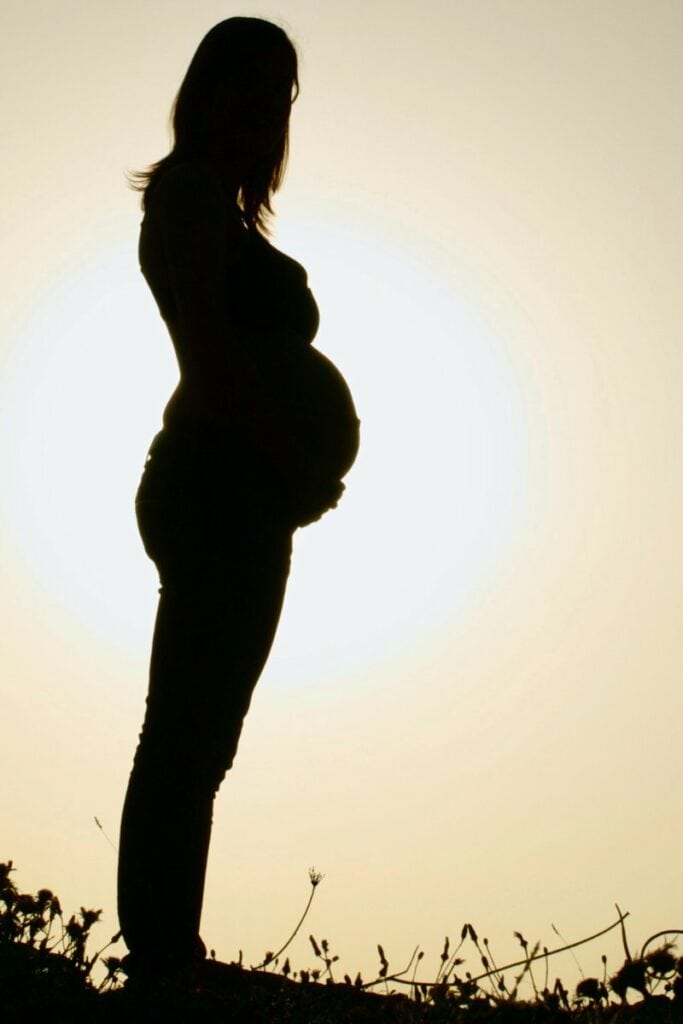 The unexpected news
Since my last update we've had some unexpected news to deal with. The midwife measured my bump during our 34-week appointment (this is a basic fundal height check using a tape measure). She discovered the bump was tracking a little lower than it should be at this point. Within 24-hours we'd been summoned to the hospital for a fetal growth ultrasound to get a more accurate picture of how things were looking.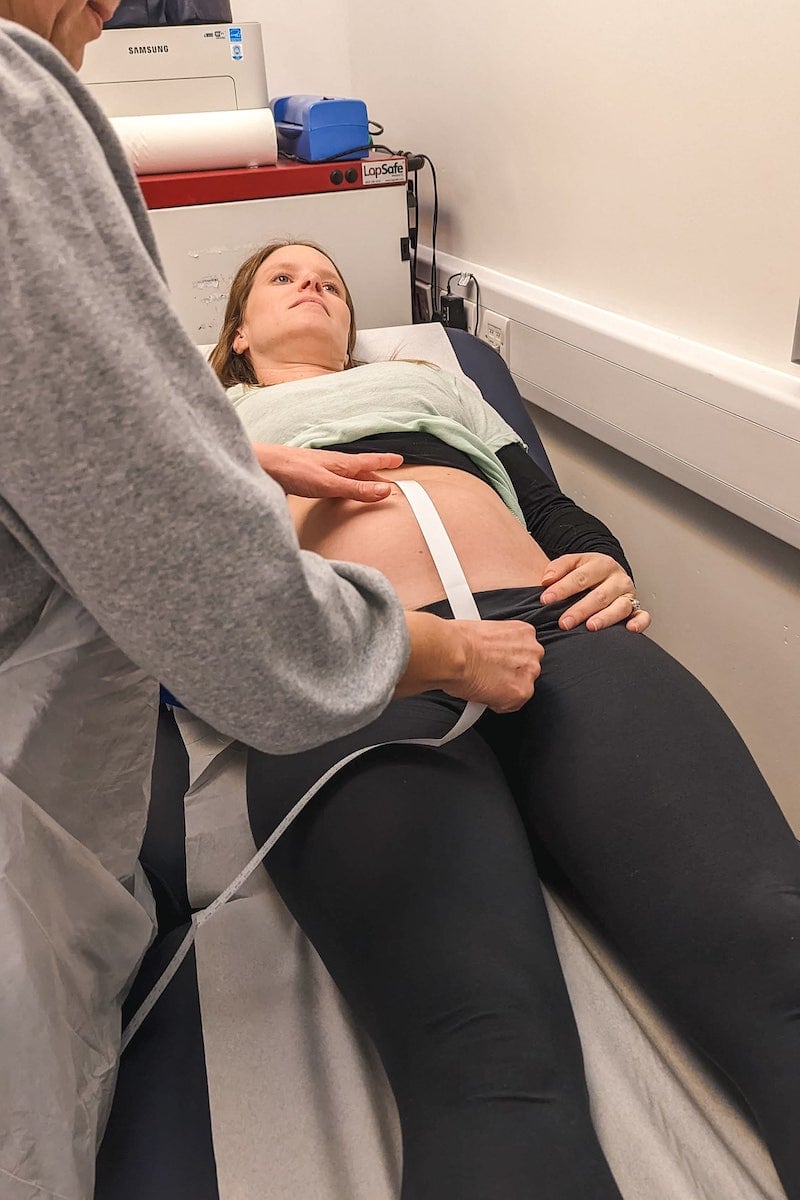 The sonographer spent time measuring the baby's organs and bones, checked the blood flow from the placenta and through the umbilical cord. I also got hooked up to some dopplers which measured the baby's heart rate, kicks and my oxygen levels.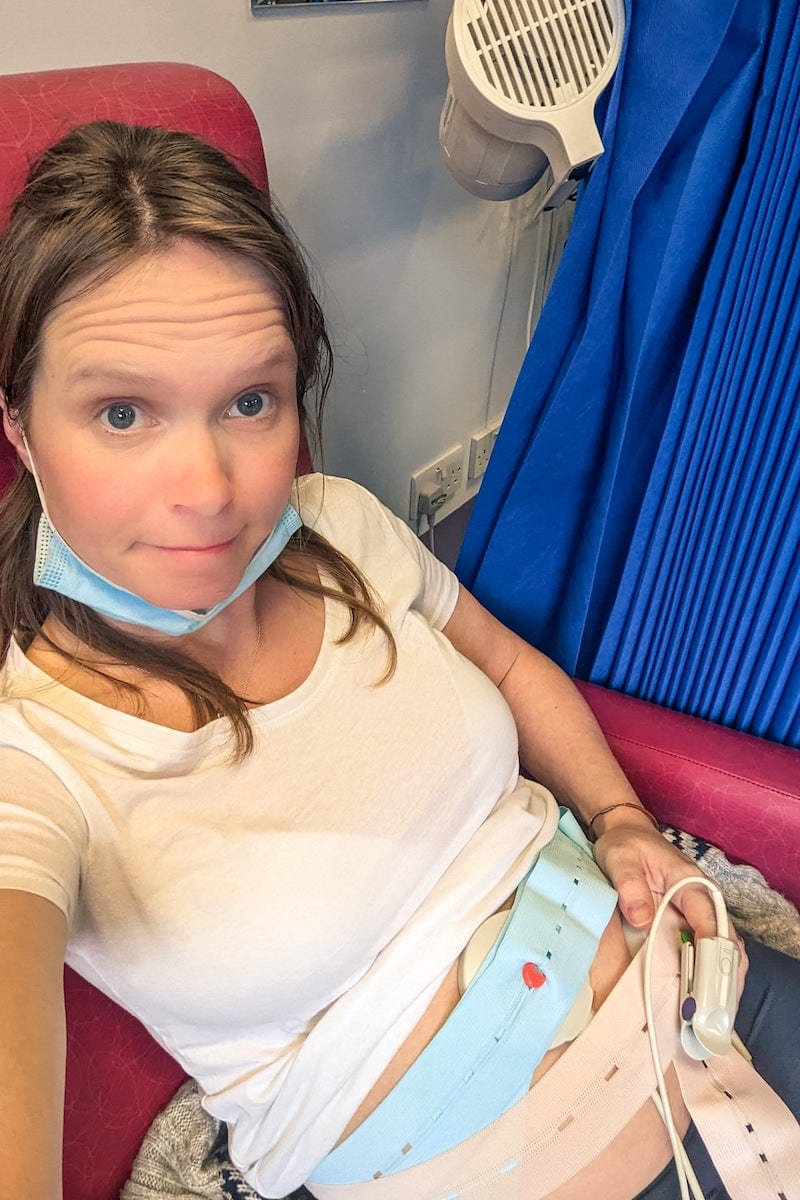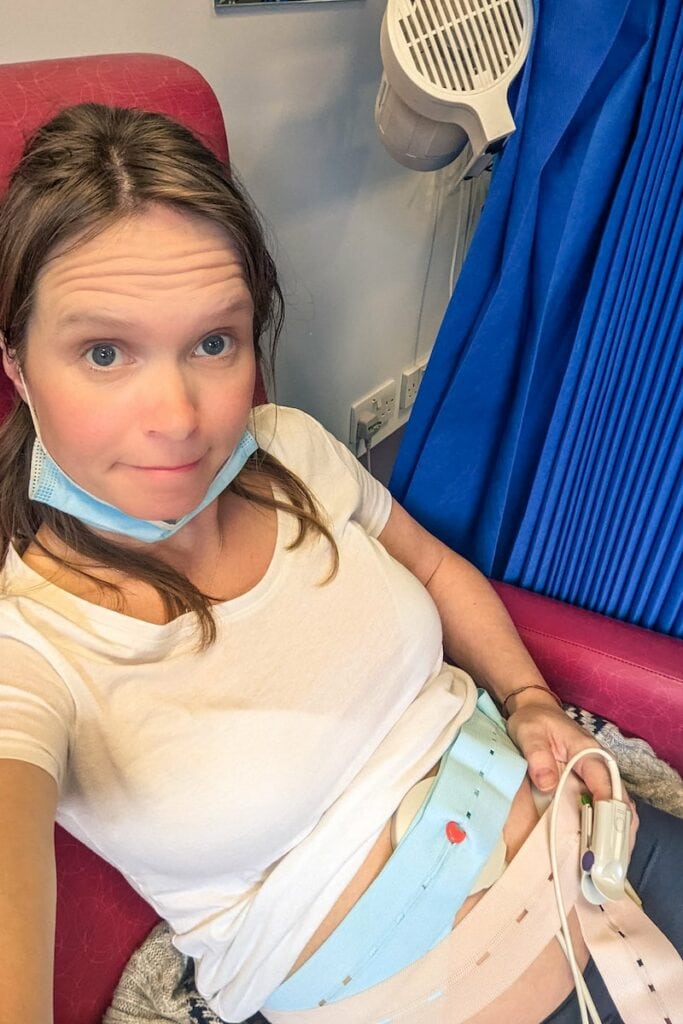 The scan revealed a few things. Firstly, that the baby was breech. Ideally, he would have flipped to the head down position by now, but I was assured that could still happen. As my friend Emily commented, "he just wants to come out ready to explore!"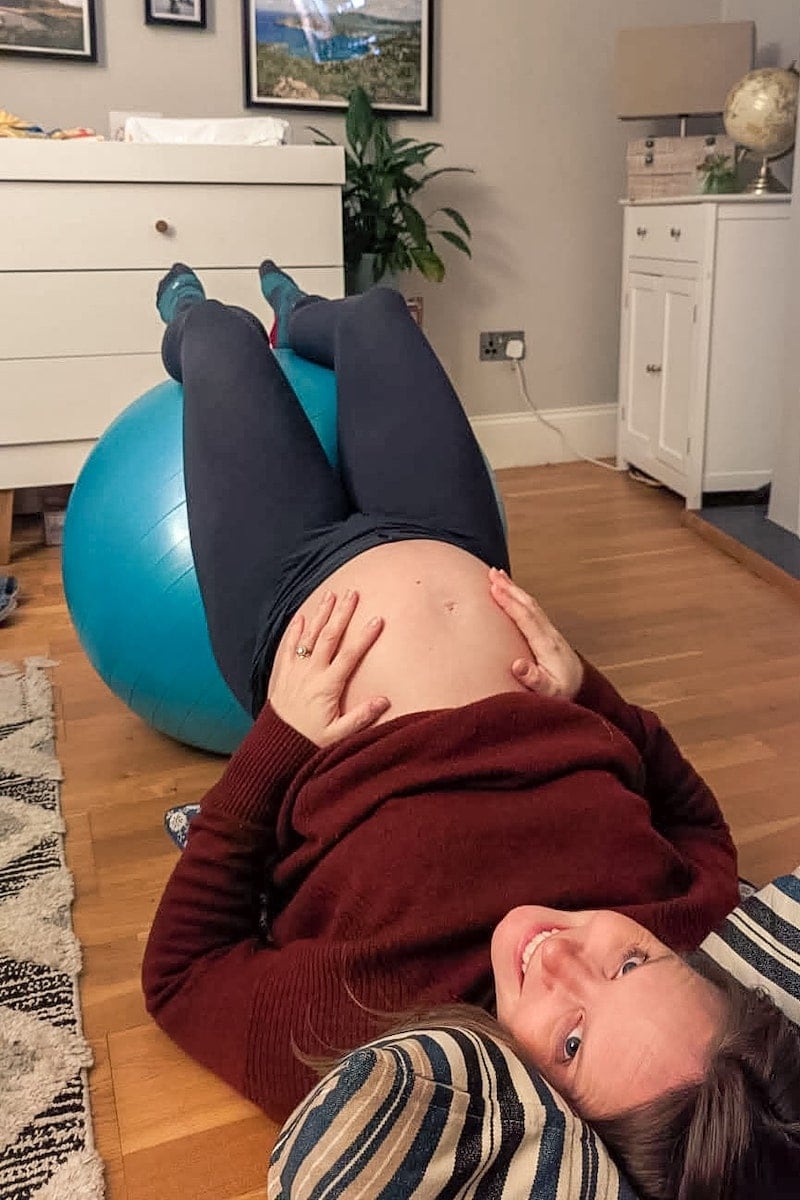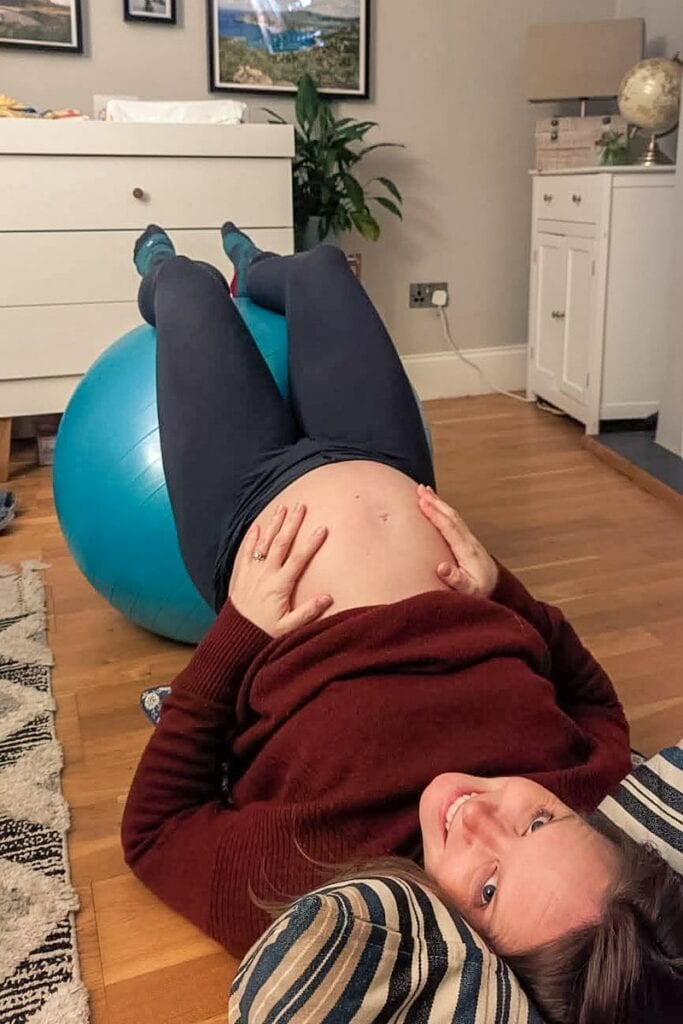 Secondly, he was measuring as a small baby on the scan. While his brain and heart looked healthy and of normal size for his gestation, his stomach was in the 4th percentile. They said this was very small, and can sometimes be an indication of growth issues as the body is working hard to send its nutrients to build up other organs as a priority.
Also, his estimated fetal weight was 1.8 kg (4 lb 3), which puts him in the 5th percentile. If you're wondering what this means, essentially a baby on the 5th percentile weighs less than 95% of other babies of that age.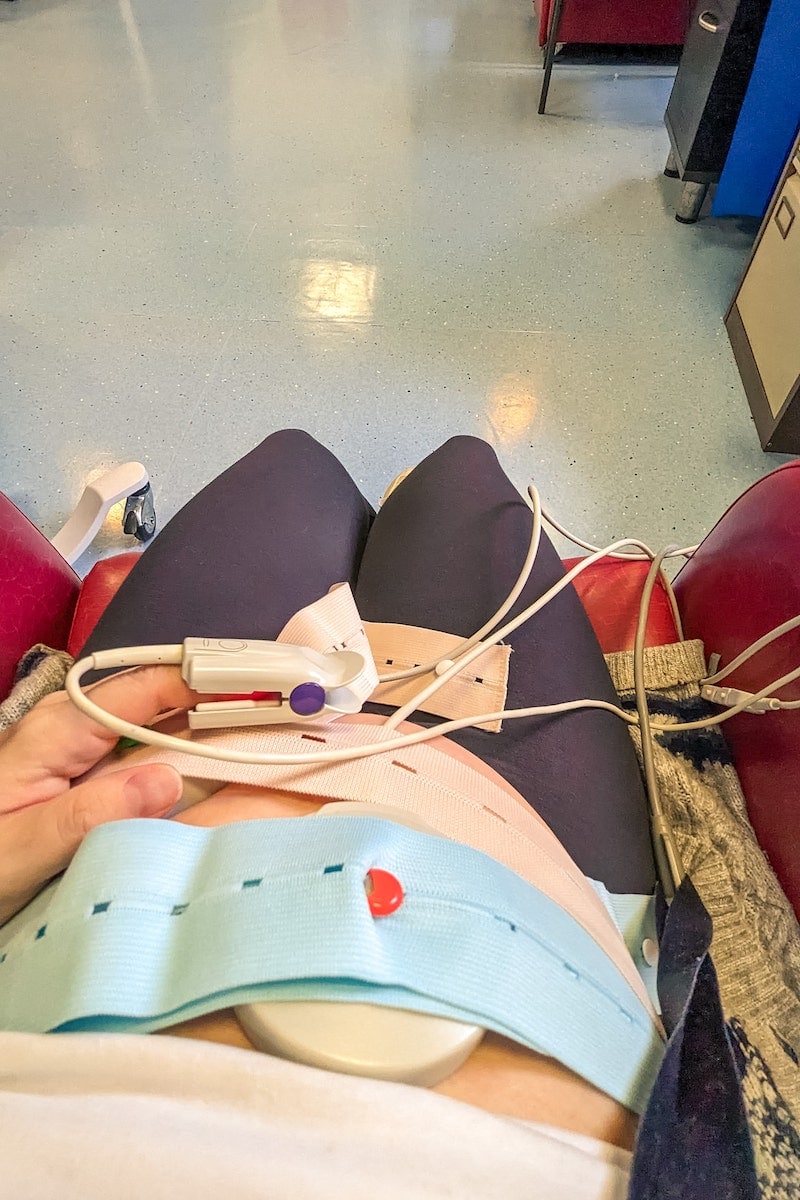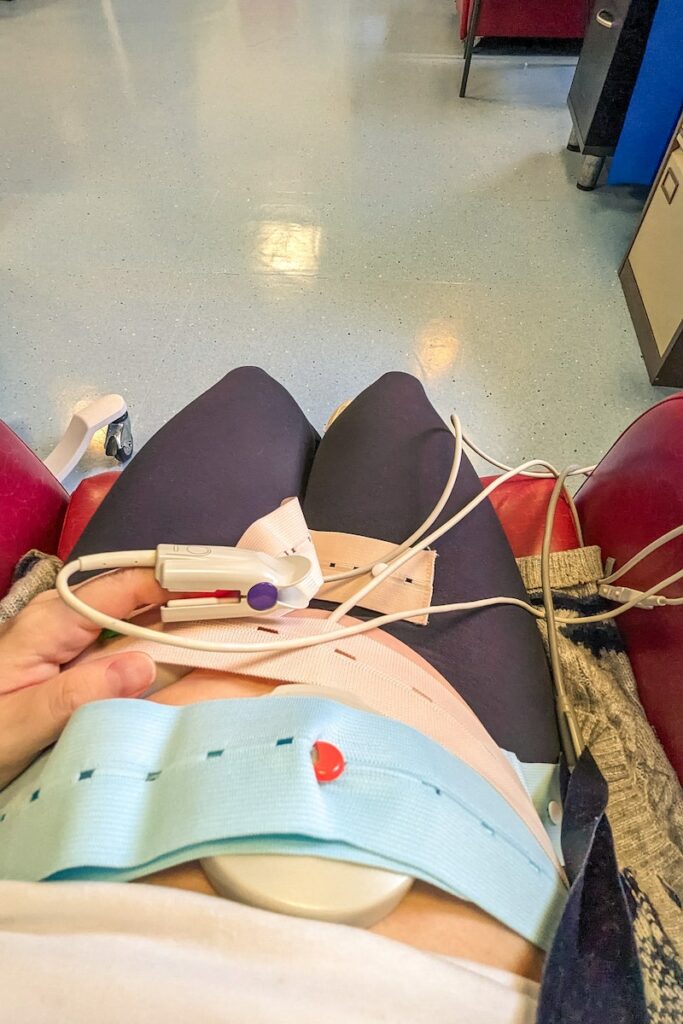 It felt like a real curve ball in our journey. We'd had a pretty easy pregnancy up until this point. No major sickness, no scares. I'd also felt lots of movement and watched the bump growing bigger by the week. I was enjoying pregnancy a lot more than I expected. It was such a shock to that things might not be progressing as they should.
The doctor explained that there's a chance he's small because of genetics. Let's face it, I'm pretty petite, at just over 5 ft 1, so having a small kid isn't wholly unexpected! It can also happen if the placenta hasn't developed well enough to keep up with the baby's requirements for nutrients and oxygen. They explained that either way, there was nothing that could be done to change the situation (although Macca has been overfeeding me ever since the news – no complaints here…!!)
So, what happens next? We have another scan next week where they will re-measure him and see how he's grown over the two-week period. If he's still on the small side, they've hinted that they'd recommend he comes out sooner rather than later, perhaps as soon as 37 weeks. Yep, we could be meeting our little bubba in just over a week!
We'll hear more about our options next week after the scan, but as he's also the wrong way up for a straightforward vaginal birth, it could mean that an elective caesarean section is the best course of action.
Different birth plans
The midwife recommends you write a birth plan around 32 weeks, but I hadn't got around to mine. I was still weighing up several options and ideas. Obviously, this should be a loose plan, perhaps with several scenarios and wishes, as labour isn't something you can predict!
Originally, I'd hoped for a vaginal birth starting in the slightly airy-fairy birthing centre (midwife-led care rather than the bright lights of the labour ward!) I was interested in water births or at least using the birthing pools for some of the early part of labour. I was hoping for candles, relaxing music and massage. Oh, and some pain relief too, along with gas and air.
Yes, I've clearly been to too many spas over the years and have built this up to be some kind of relaxation treatment! I was also tempted to suggest moving to the labour ward for the 'finale' with a potential epidural if the pain all got too much.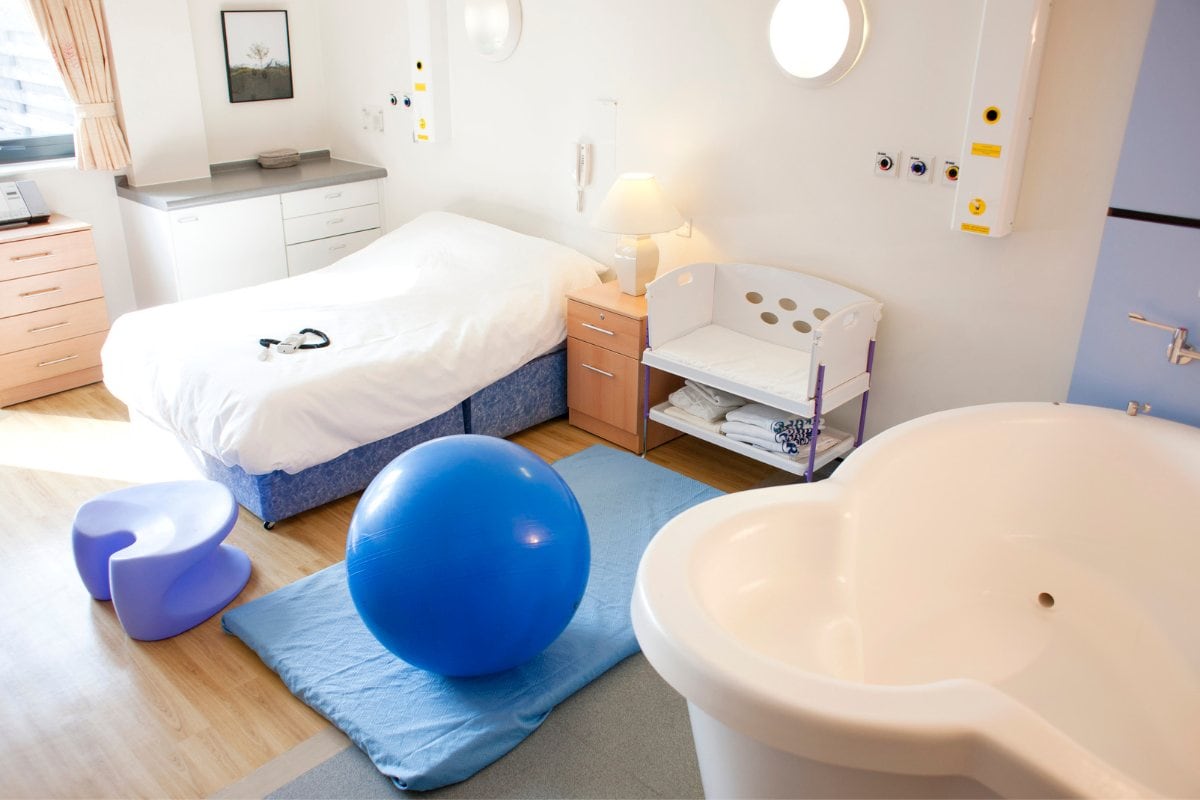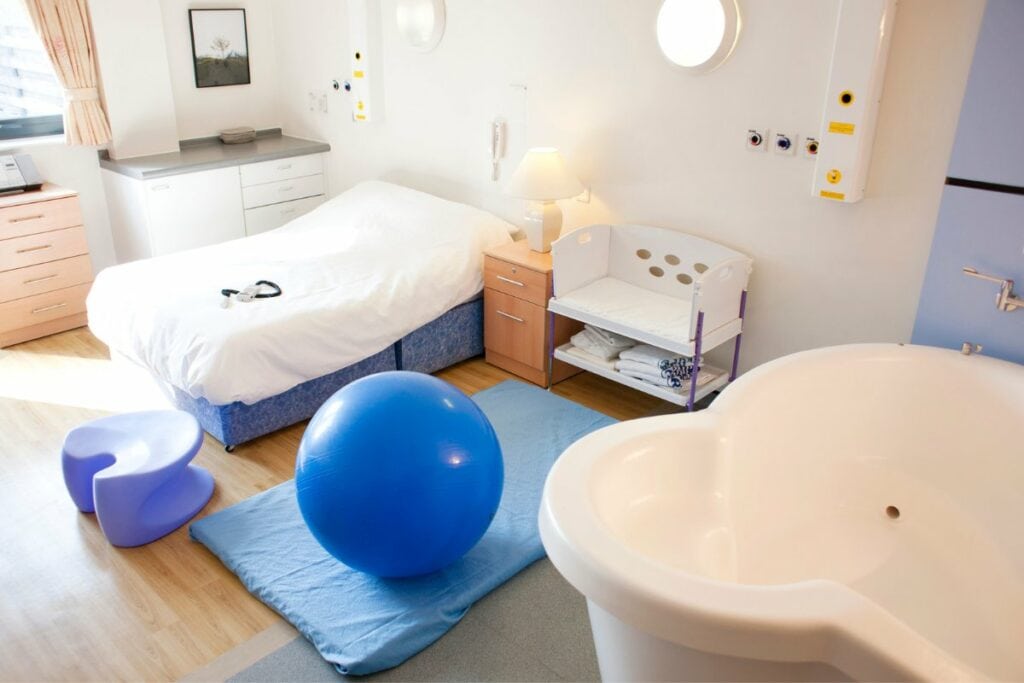 Since last week I've filled my brain with c-section and induction stories, learning more about the pros and cons of each, and trying to decide what I'd prefer. Let's face it, none of these options are sounding like joyous experiences, but I've heard so many stories of 3–5-day labours with induction, that result in emergency c-sections anyway, that I think I'd be keener to go down the route of a planned c-section.
I'm quite squeamish and have never had an operation, so it's been a big step to come to terms with the idea of being sliced open in a room full of doctors and nurses! However, I've heard several stories of calm experiences with very little pain or trauma. Obviously, the recovery can be hard on the woman's body, but I'd hope being a relatively fit and active type, I might be ok!
I also think that if he's small or underdeveloped, he should be delivered in the safest and quickest way, with minimal suffering or trauma. There's a chance he could have grown enough and turned around, in which case I could be back in my relaxing (!!!) spa setting after all!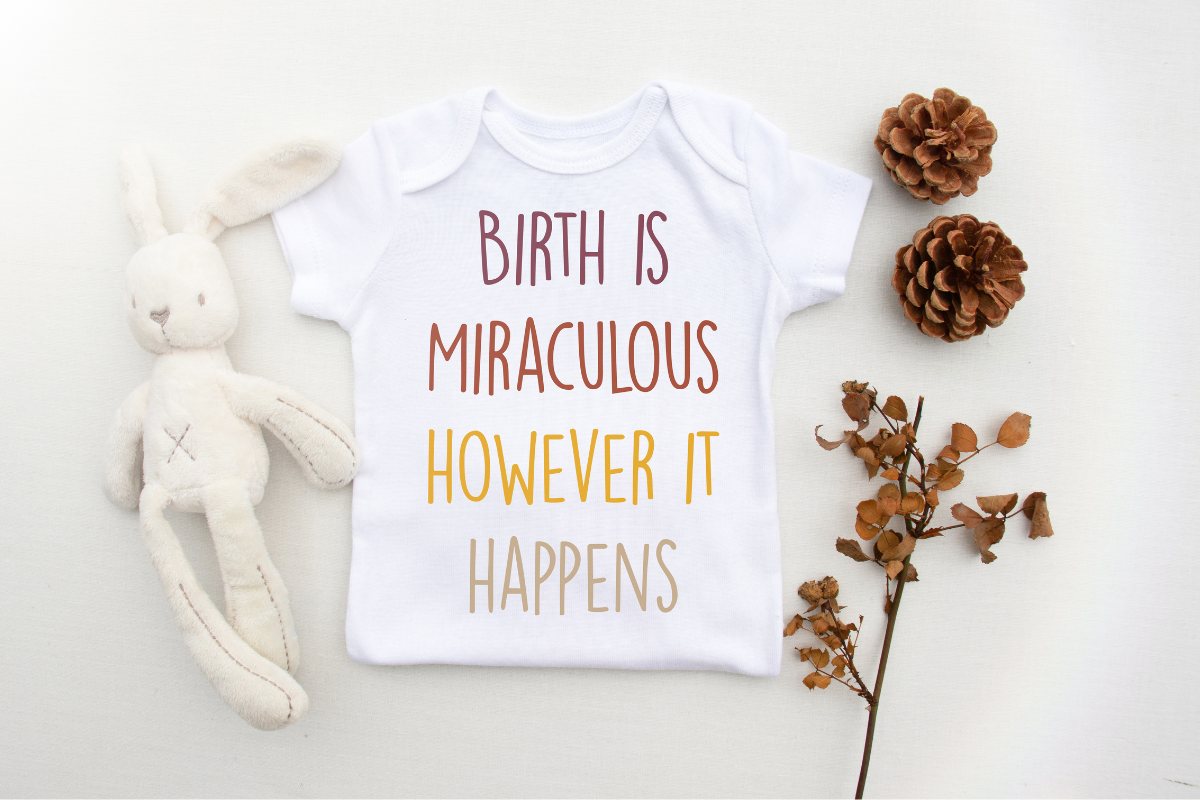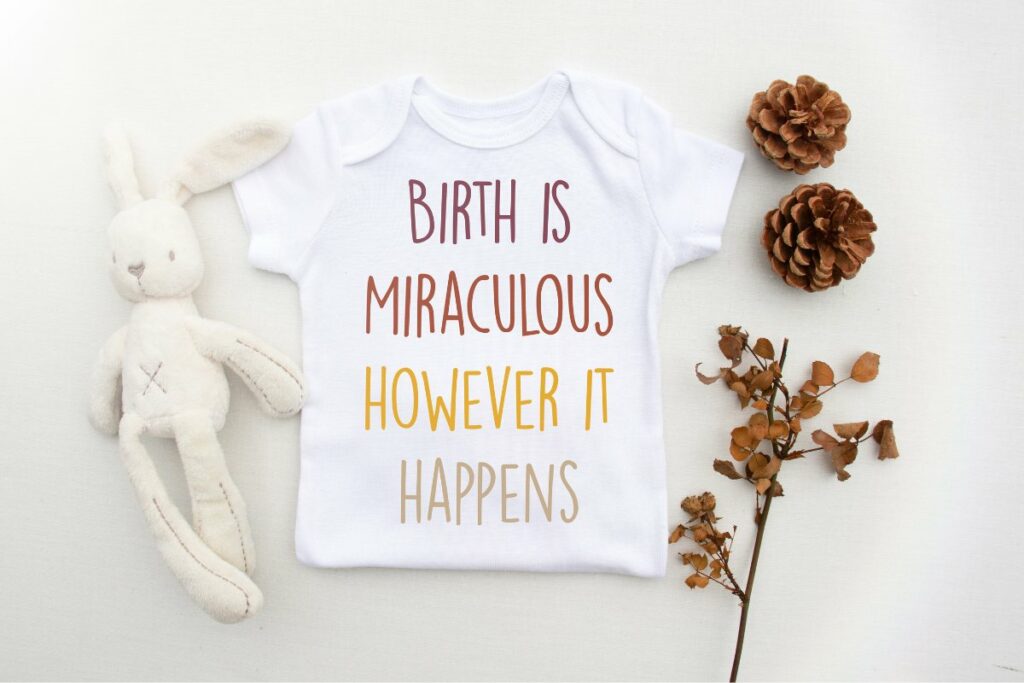 Packing life full of experiences
While this has taken over my brain somewhat, we've also managed to squeeze in a few more lovely pre-baby experiences. My Christmas present to Macca was a night at Cirque du Soleil at the Royal Albert Hall. We absolutely loved the show! So much talent, skill, strength and beauty. Macca's whoops and cheers echoed around the venue. It was the most lovely release from the hospital-related stresses of the week.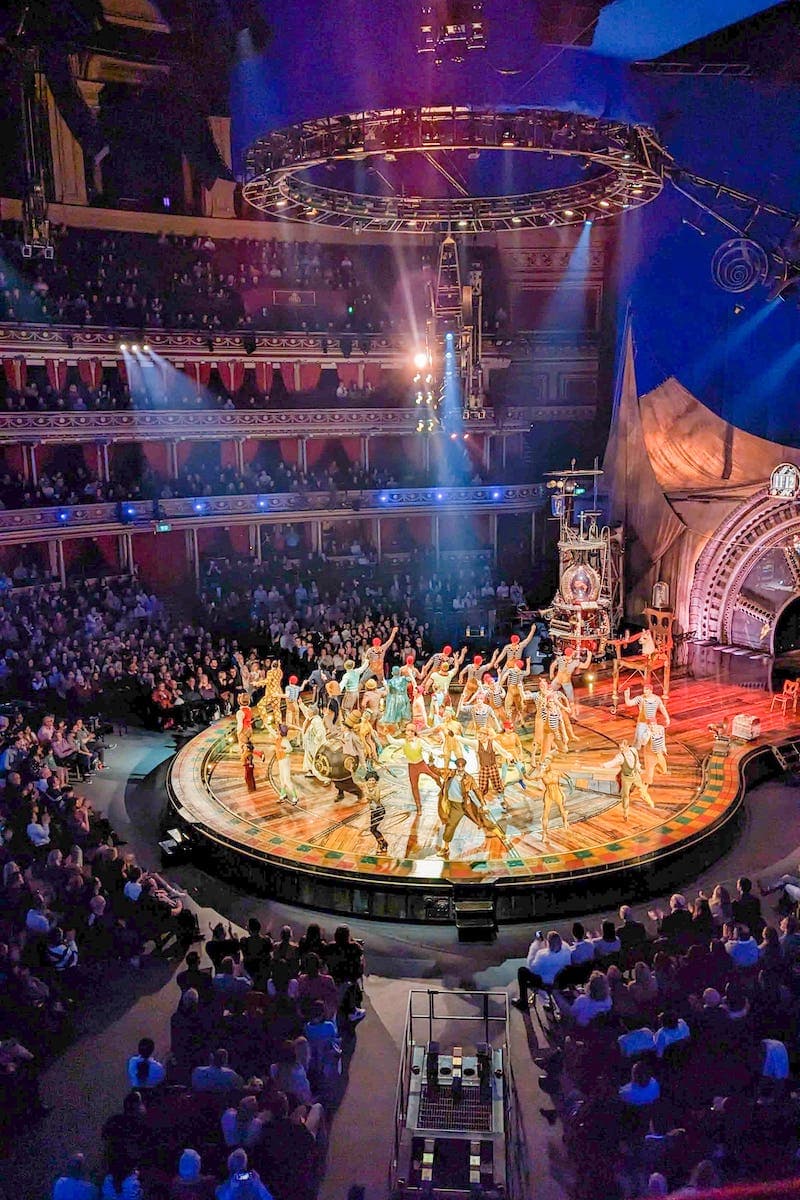 We also squeezed in a babymoon in North Devon. We found a gorgeous apartment in Ilfracombe, which had huge bay windows framing the pretty sea views. Our Devon bucket list included outings to Woolacombe and Croyde, Lynton and Lynmouth and Exmoor National Park. We feasted on fresh seafood, a hearty Sunday roast, traditional cream tea and fish and chips.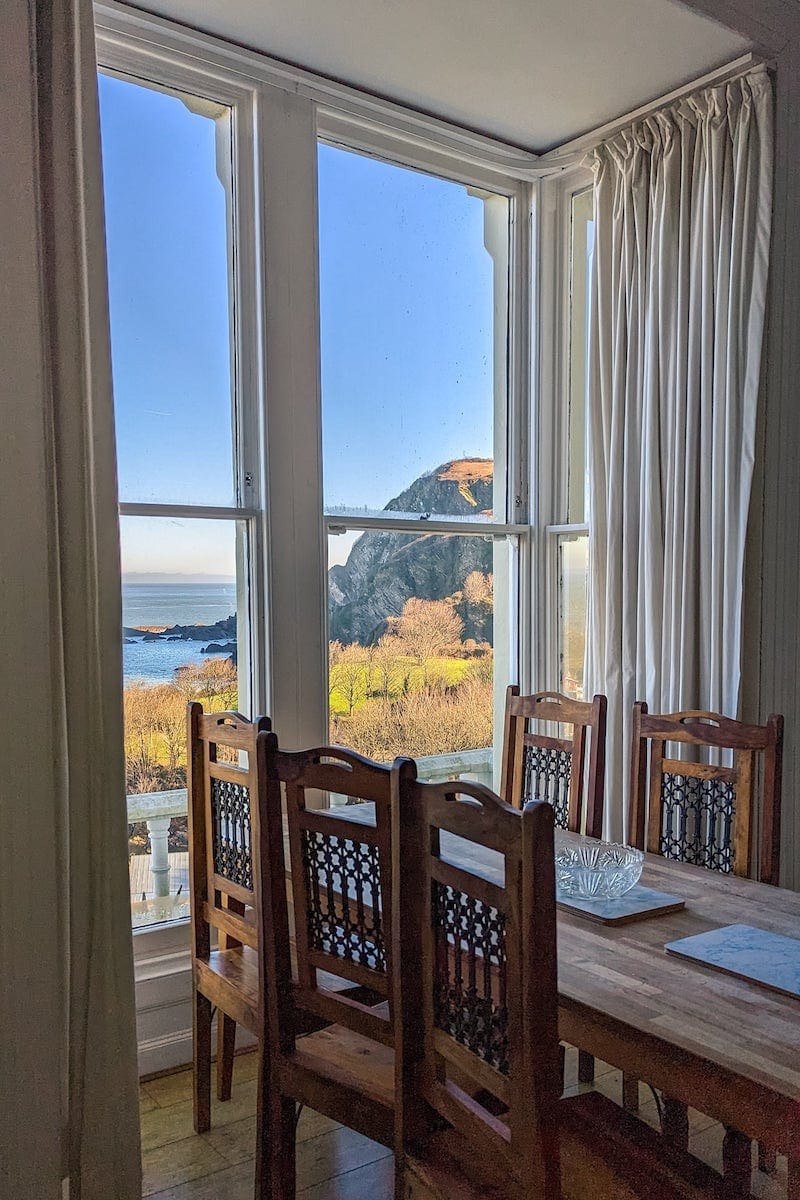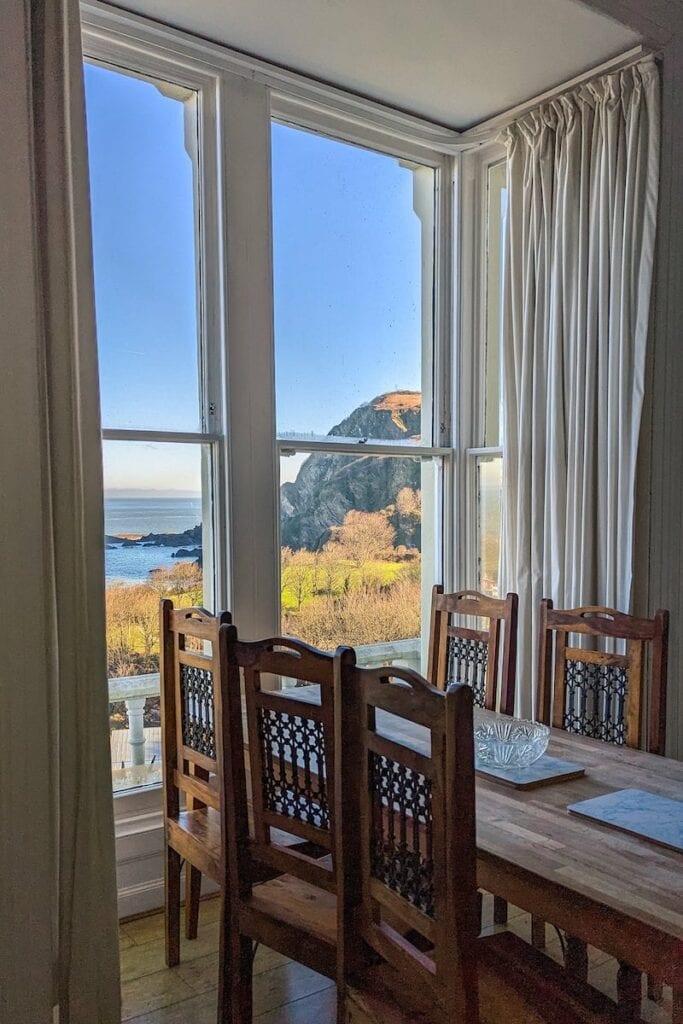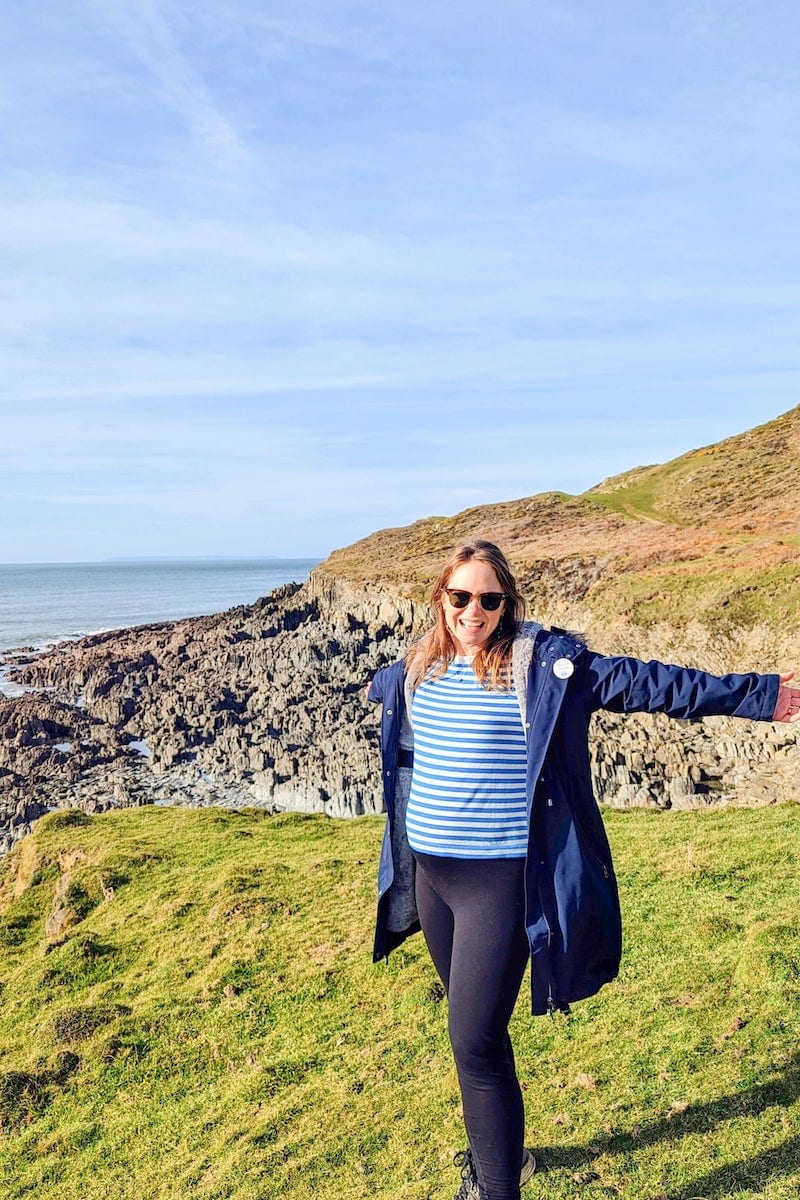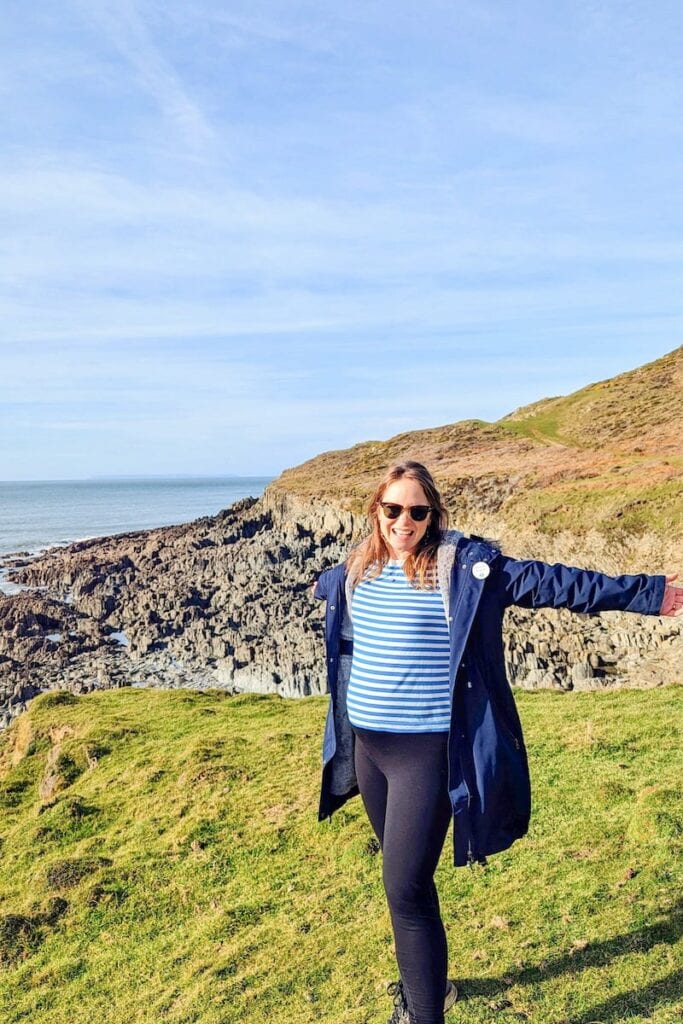 Surprisingly we found ourselves blessed with glorious blue skies and sunshine for three out of our five days away – something that's not guaranteed in February! It was crisp but absolutely gorgeous! One of the funniest things? Macca kept saying about the bump, "how's he going to take in the view when all of those clothes are in the way?" He'd whip up my top to reveal a bit of the bump so our little bubba could 'see the view'! Very cute!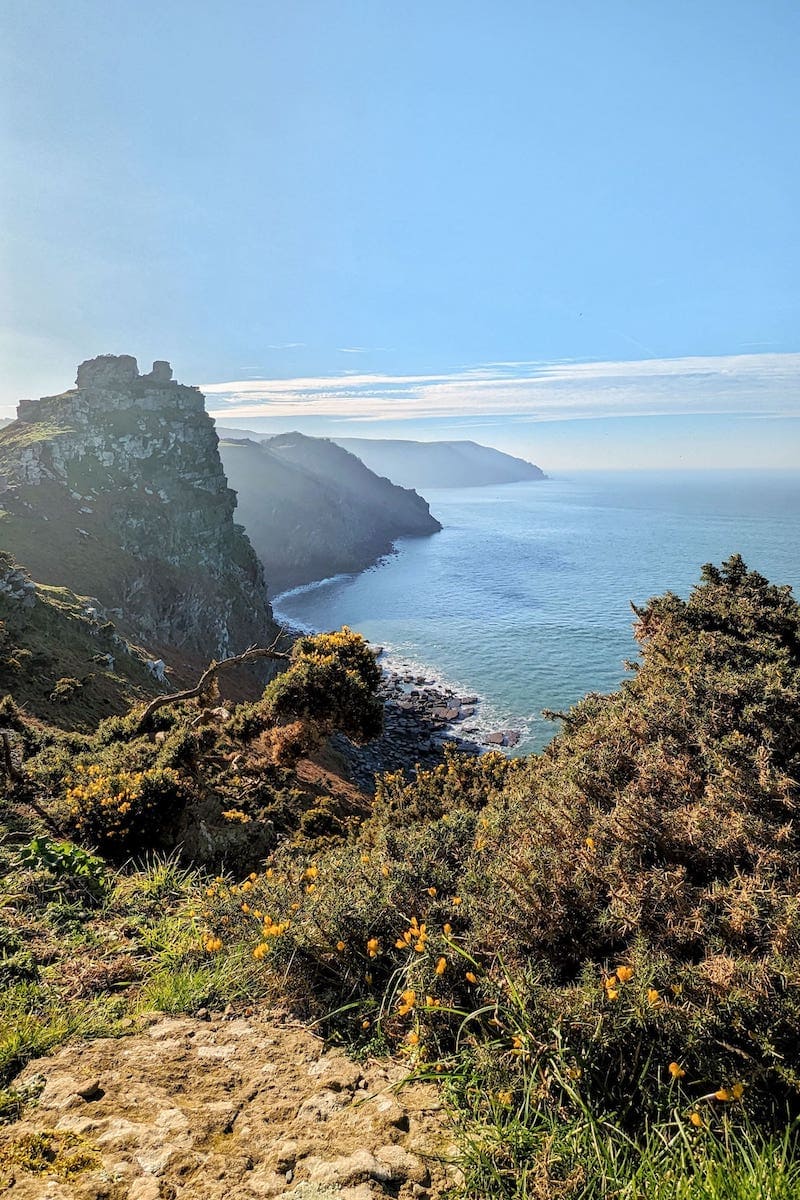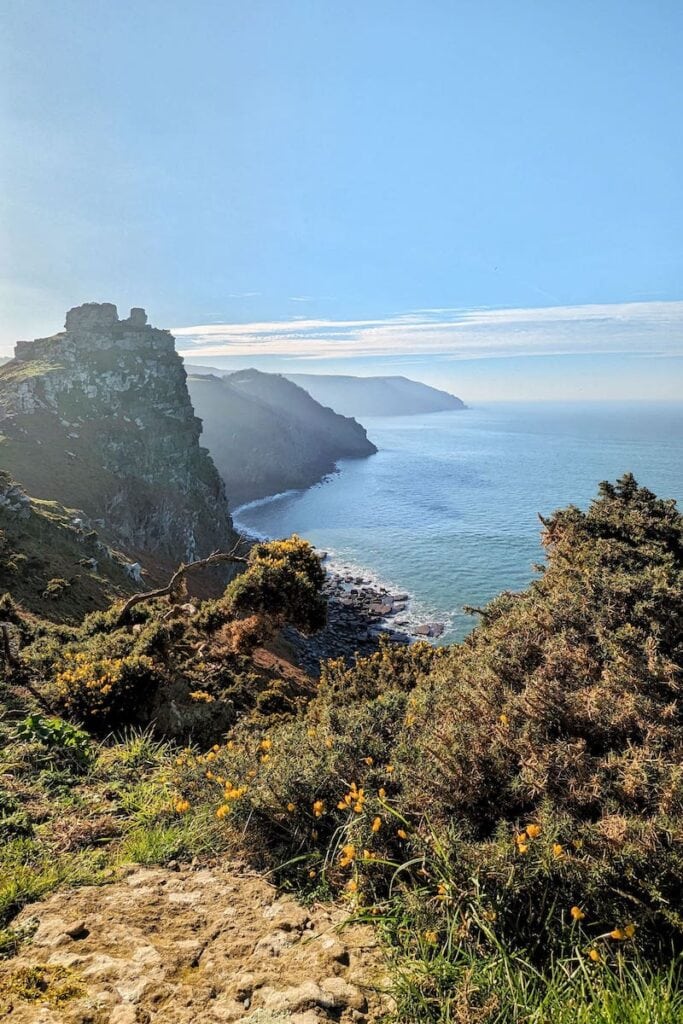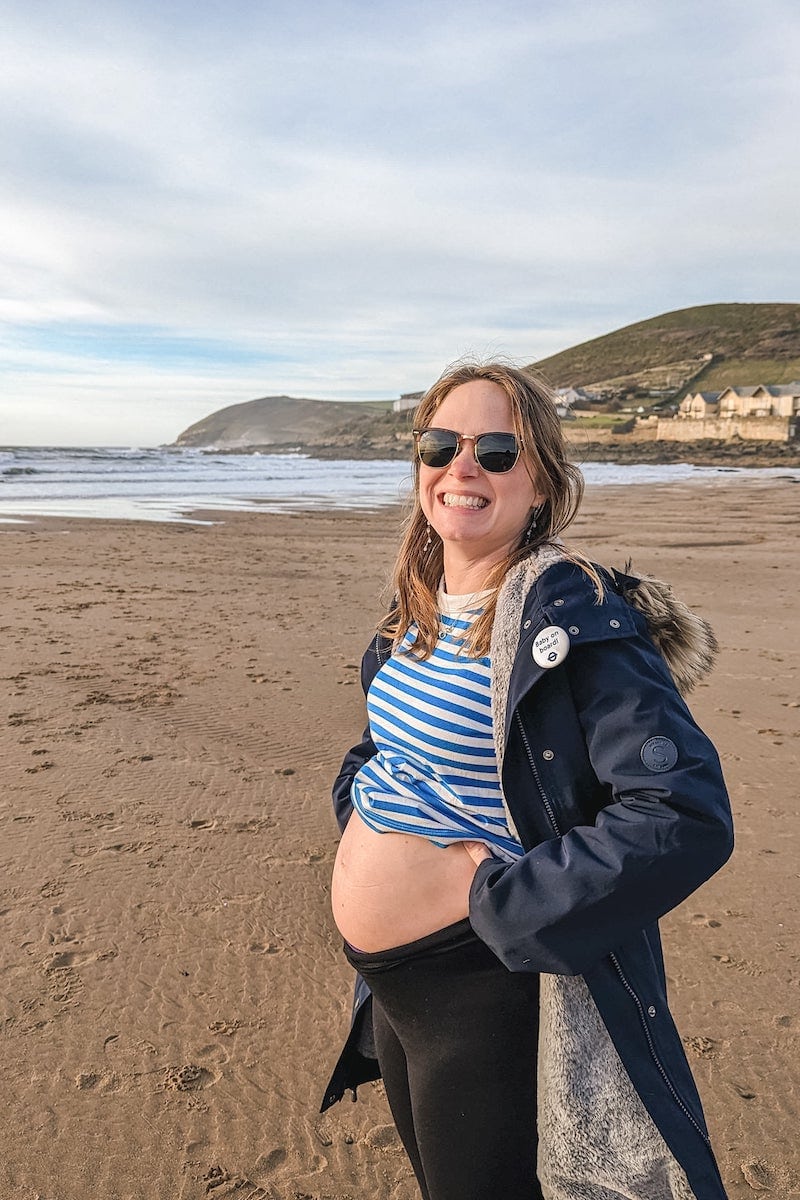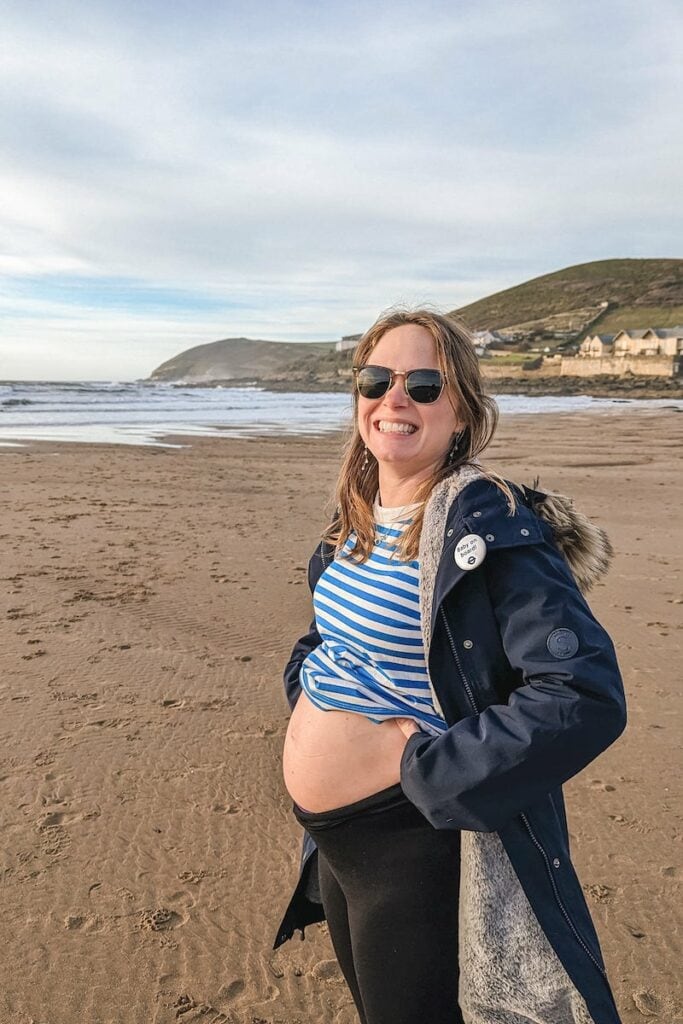 I also took my Mum on a little city break in Bristol. She grew up in the city, so for her it was a trip down memory lane. I adore Bristol too, so I was keen to show her a few of the newer developments down by the harbour. It was a lovely mother/daughter trip. I know experiences like this will be more difficult once the baby is here, so I'm very happy we squeezed in some quality time together!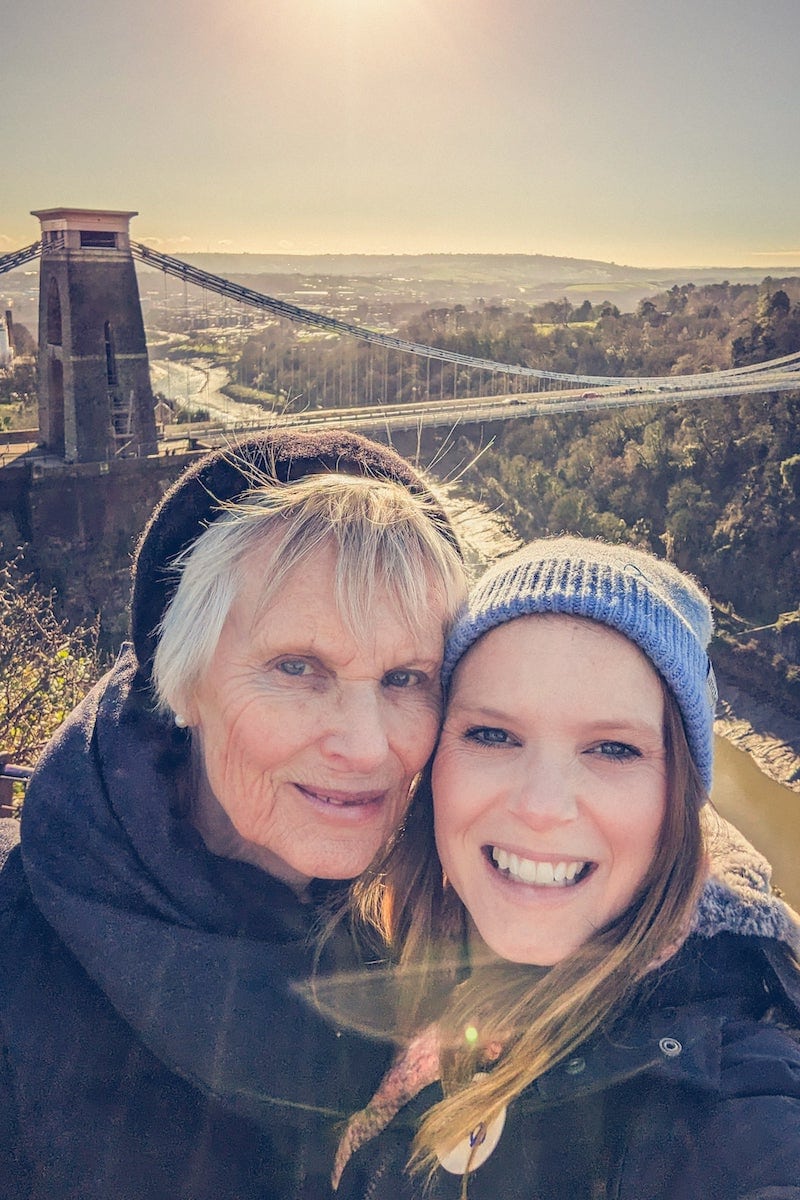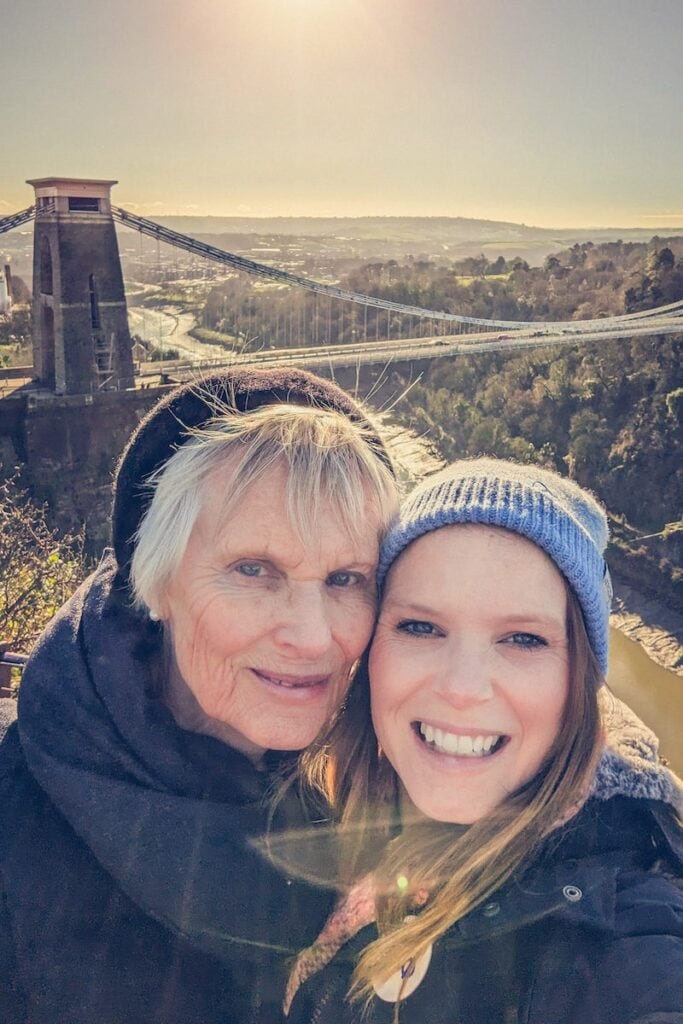 Maternity leave and travel blogging post-baby
I've had a few questions about when I plan to return to work after having a baby, and what I think the future looks like. In all honesty, I don't know yet.
People in full-time employment usually have a set period for maternity leave that's decided by the company they work for. As I'm self-employed I can decide how long I want to take (up to a maximum of 39 weeks / around 9 months) and when I'd like it to start. I should be able to claim statutory maternity pay, which in the UK is around £600 per month. It wouldn't be enough to live on in London (especially bringing up a child!) but I'm definitely going to claim it to help cover all those nappies, sleepsuits, white noise machines, coffee and cake sessions with the other local mums…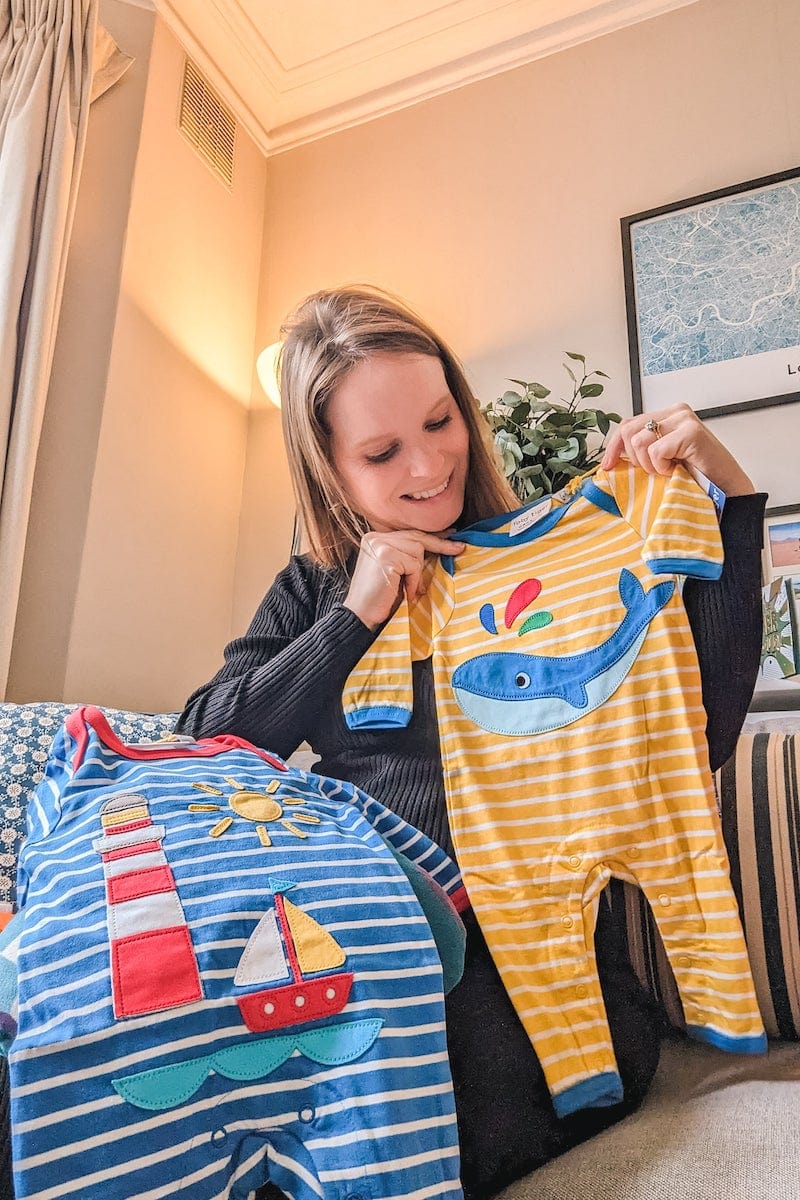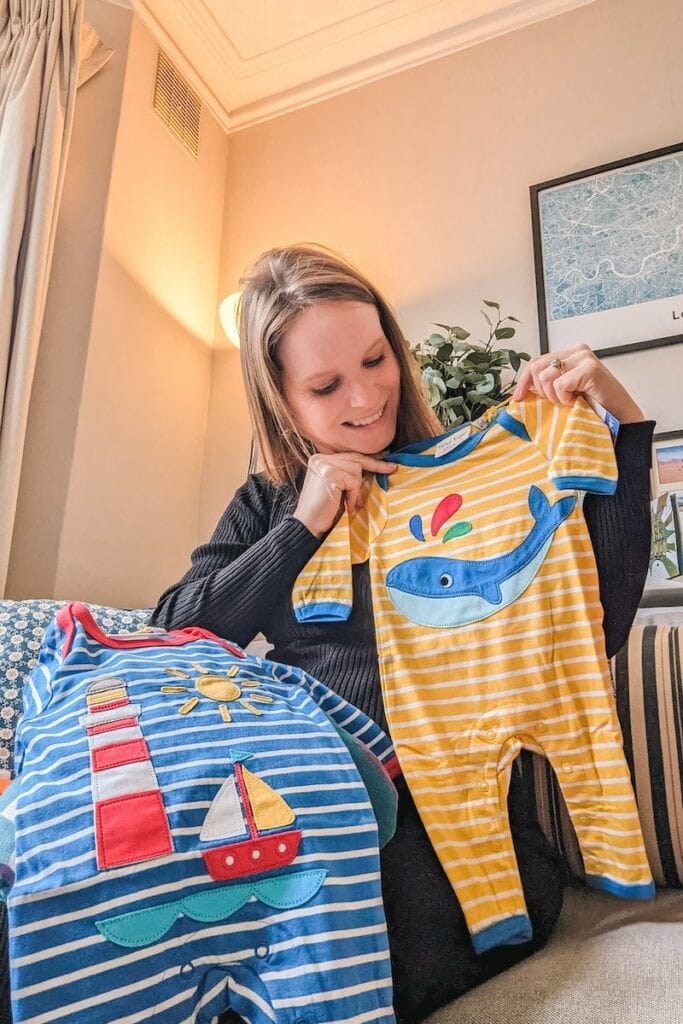 We haven't figured out a) how long I'll take off and b) how Macca and I will share the parenting over the first year yet. We know some people have to rush back to work though, and we definitely want to make the most of this precious time while the baby is small. We're also very keen to try out a few travels by the summer and find our feet in this new world of travelling with a baby.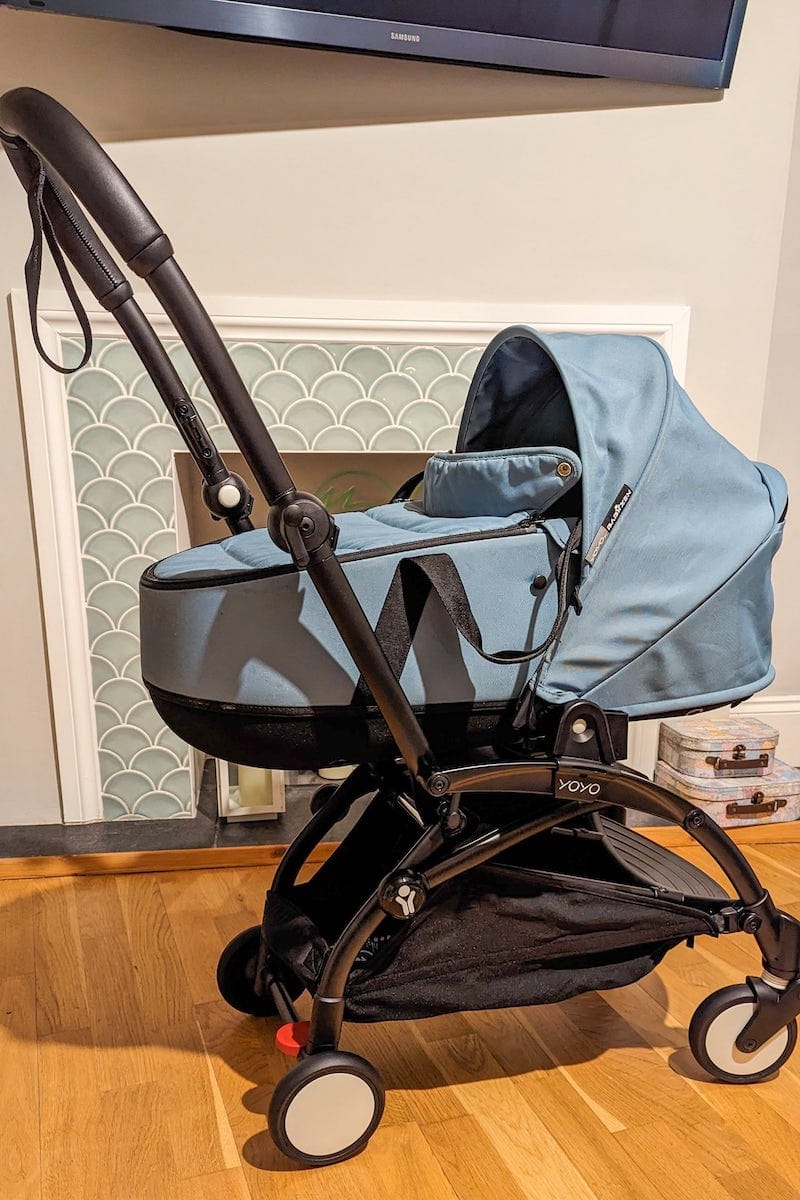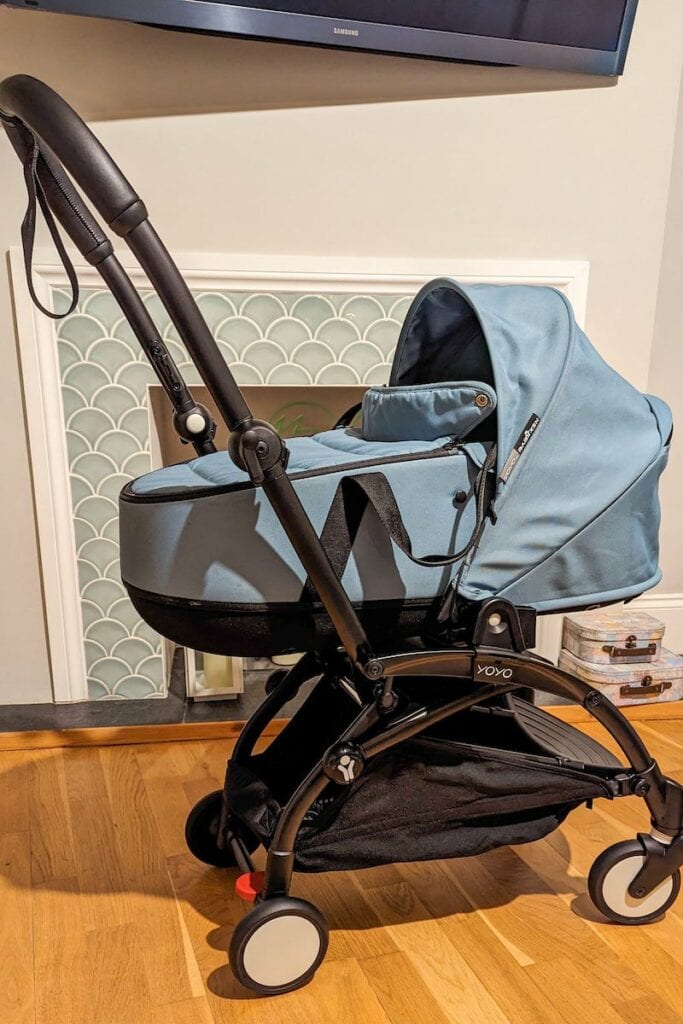 If you're deciding which pram to choose, definitely have a read of my Babyzen Yoyo2 review. It's full of detailed, practical information so you can decide if it's the right travel stroller for you.
Right now, we're spending as much time as we can getting our blogs in shape so that we can afford to take some extended time off. Our businesses (between us we now run three travel blogs, two websites in other niches and the Travel Print Store on Etsy) are now reasonably self-sufficient, and a lot of our income is generated passively (through advertising, tour bookings, hotel reservations, products etc).
It's taken several years of hard work to get to this point, and actually in some ways the pandemic helped as we had an extended time in front of our laptops. This should mean we have some money coming in while we've got our hands full with our new arrival.
---
There's a chance this will be my final pregnancy update… so keep your fingers crossed for us! Hopefully the next personal blog will be filled with cute photos of our newborn, and perhaps a few horrific tales of sleep deprivation and poonami incidents!
I hope you've enjoyed reading this blog today! I started blogging to share my personal journey and views on the world. While my posts have mainly focused on travel over the past 7+ years, I'm keen to share some of this unique and special journey we're on too. For anyone going through a similar stage, best of luck with the next chapter too.