Ready to find out how to spend the best weekend in Brighton? Find out the top things to do, where to eat and where to stay in this Brighton travel guide.
With its fiercely independent spirit, buzzing foodie scene and an old-time English seaside charm, it's easy to see why Brighton is one of the most popular seaside day trips from London.
As a kid I always looked forward to visiting Brighton. We'd gorge on fish and chips followed by ice cream, trying desperately to dodge the enormous swooping seagulls. We'd ride dodgems on the pier after using up all of our 2ps on the slot machines.
At age nine (and much to my mum's horror) I returned home dragging a stuffed panda that was as big, if not bigger than me, in one hand, and a rock from the beach the size of my face in the other. "Look how sparkly this one is," I said picking up a handful of pebbles on Brighton Beach. "I want to take it home."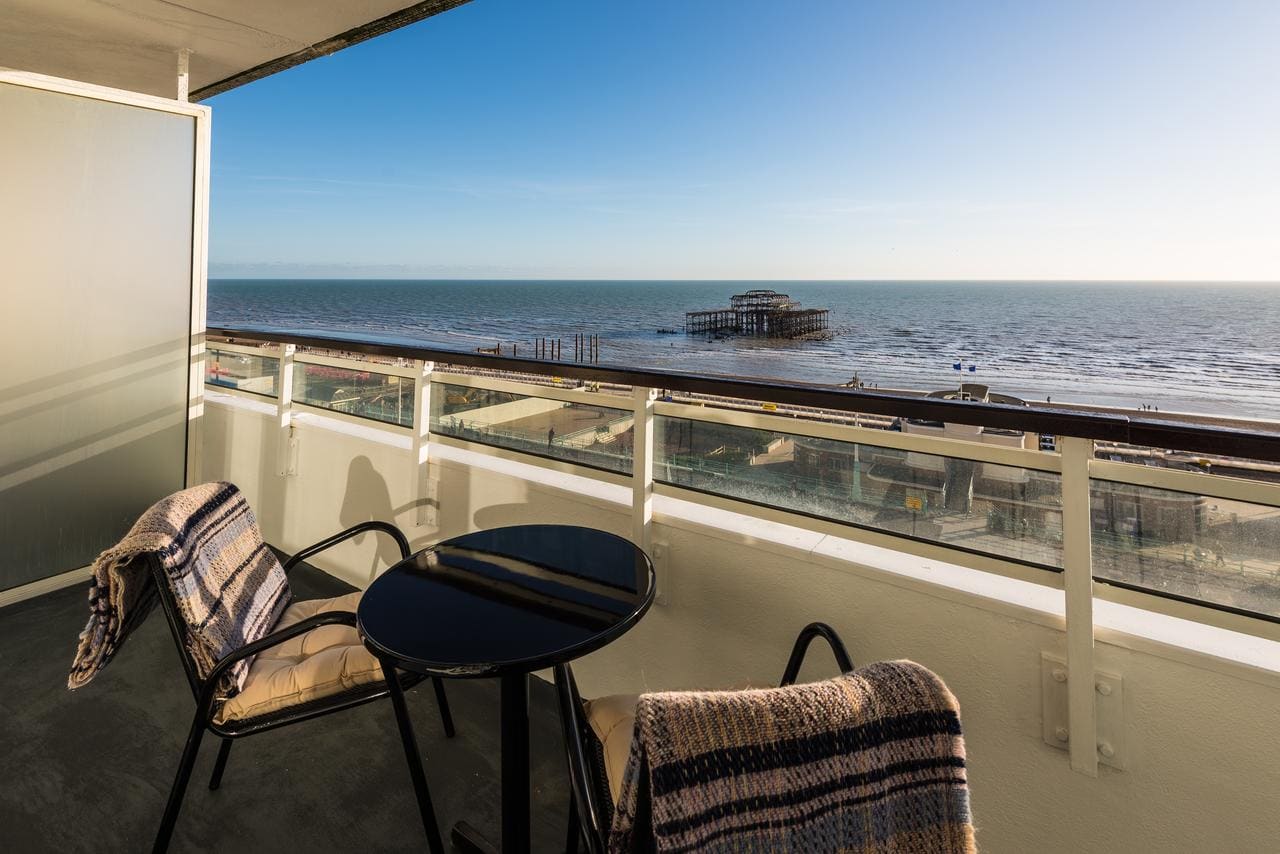 So, when the time came to plan my four Visit England ambassador trips, Brighton was my first choice. I've been back several times as an adult, enjoying the food scene more and more, exploring the cool boutiques in The Lanes and seeing the city in a different light. Yet, I'd never written about it. With a weekend in the city, I wanted to get to know it more intimately than ever, seeking out its quirks and charm while learning what draws the tourists, plus the secret spots only the locals know.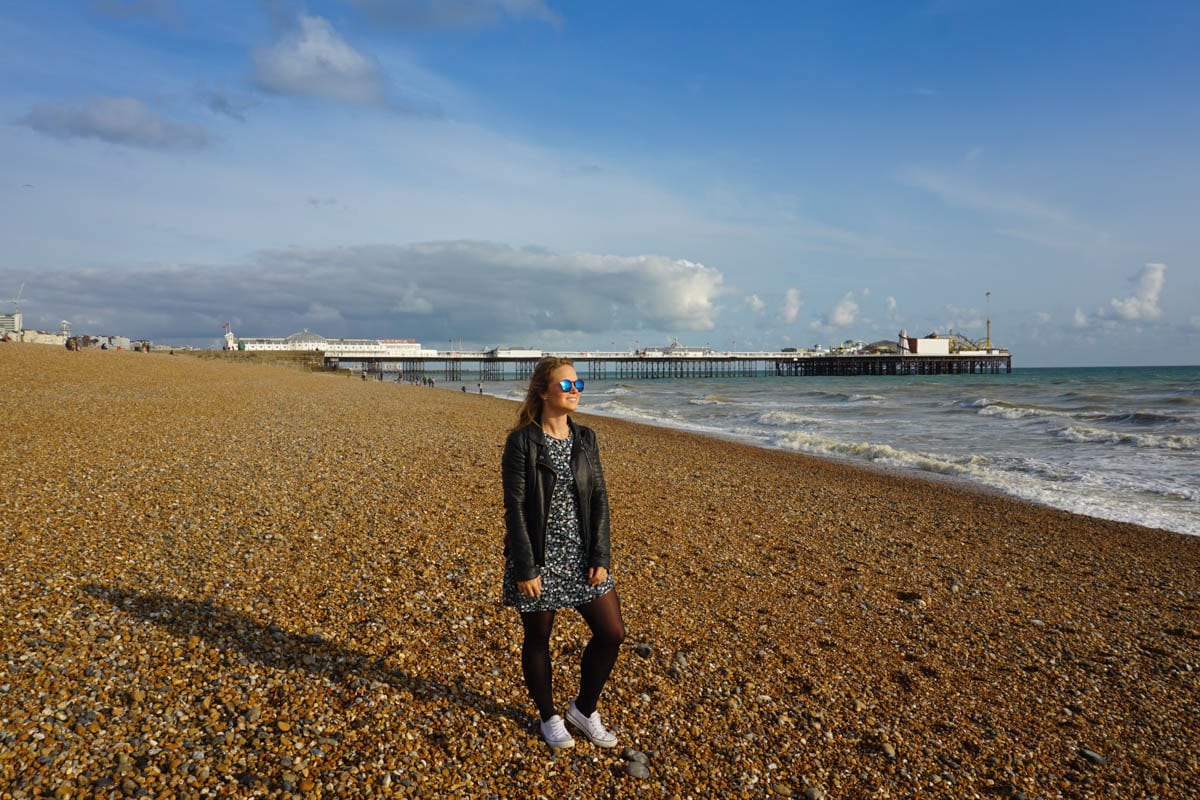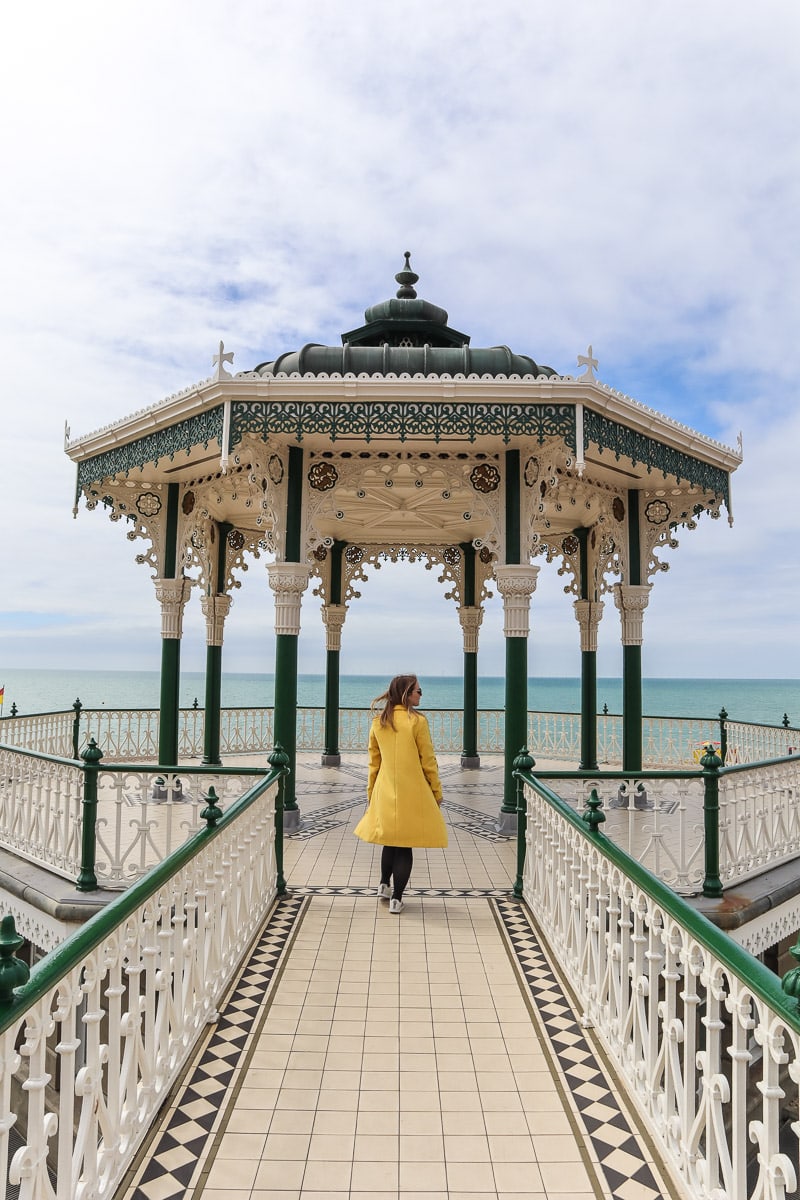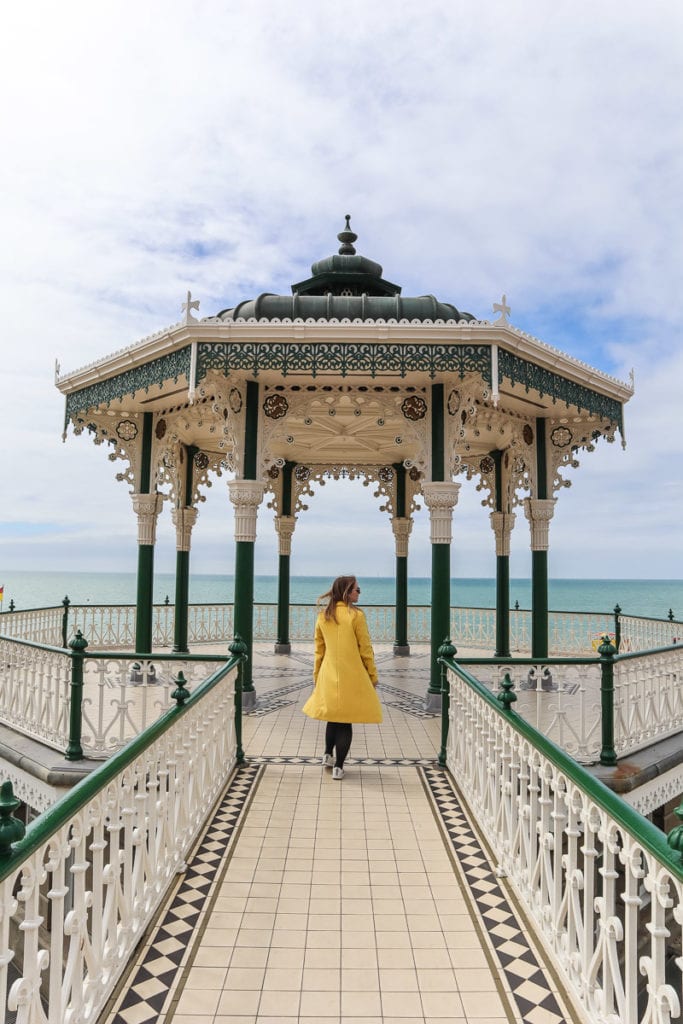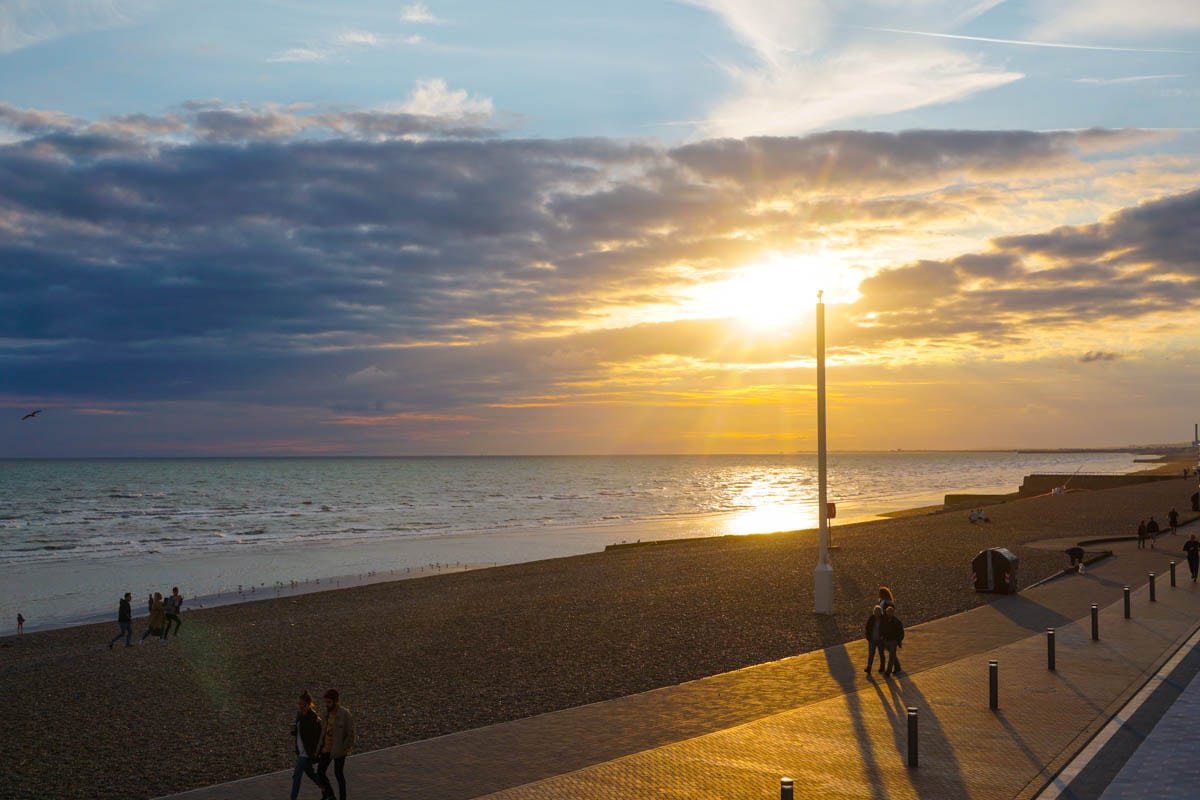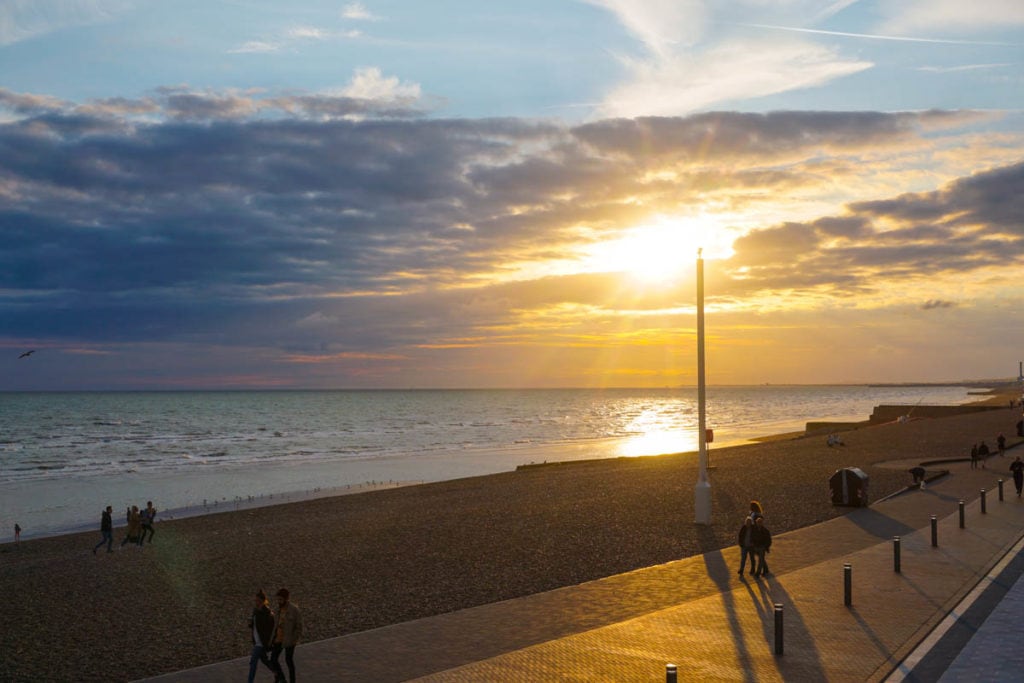 If you're visiting for a day trip, check out the video first then scroll down to find out all about my top things to do in Brighton!
Weekend In Brighton Itinerary: Your guide to spending the ultimate weekend in Brighton
Last time I visited this gigantic tower did not exist, and yet now it's a top Brighton tourist attraction! Designed by the same architects behind the London Eye, the British Airways i360 is an exciting new addition to the seafront, and while the views from the top are impressive, the architecture of the structure itself is equally as photo worthy. Holding up to 200 people at a time (there were only around 50 when I visited) you enter the capsule at the bottom and then ascend to a height of 138 metres. The capsule remains at the top for a while before descending again.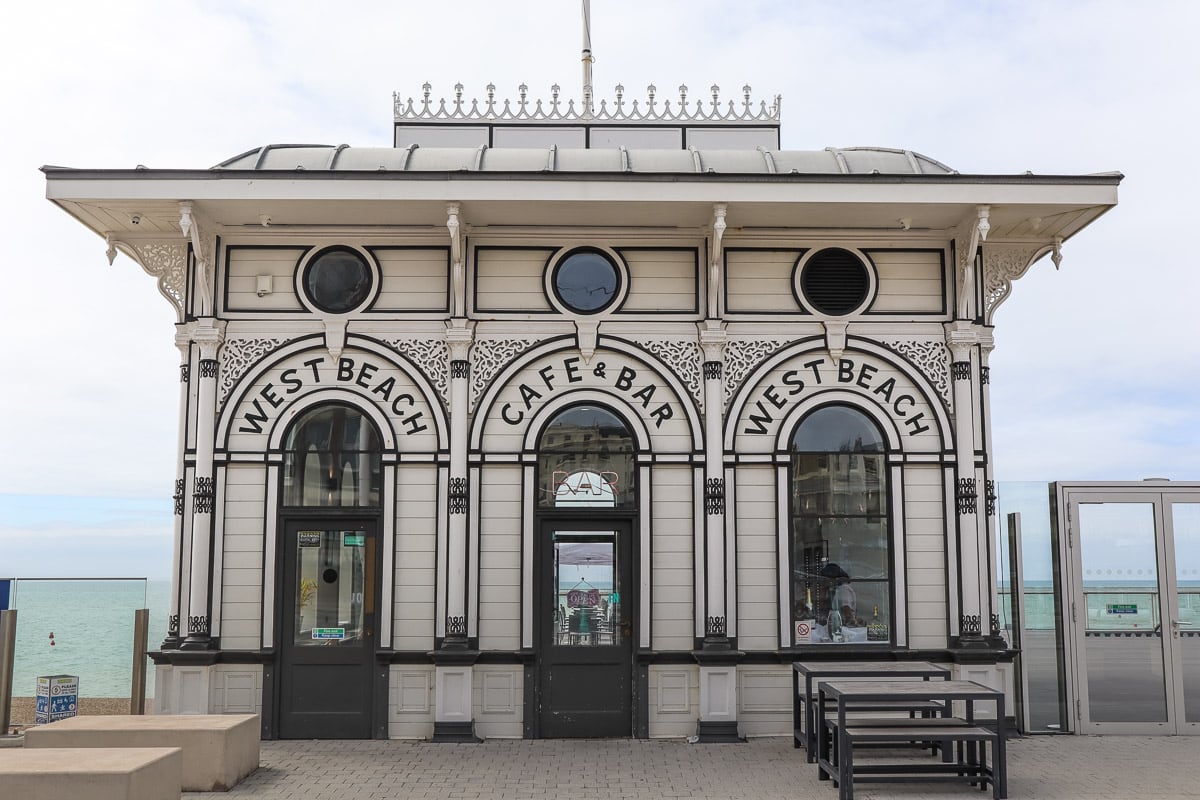 There's a bar in the middle serving cocktails, champagne and soft drinks. Sipping bubbly from our big bubble in the sky was a lovely experience. From the top we spotted a few unique details – I'd never realised that along with street art on the walls around Brighton, there was also some hiding on the rooftops!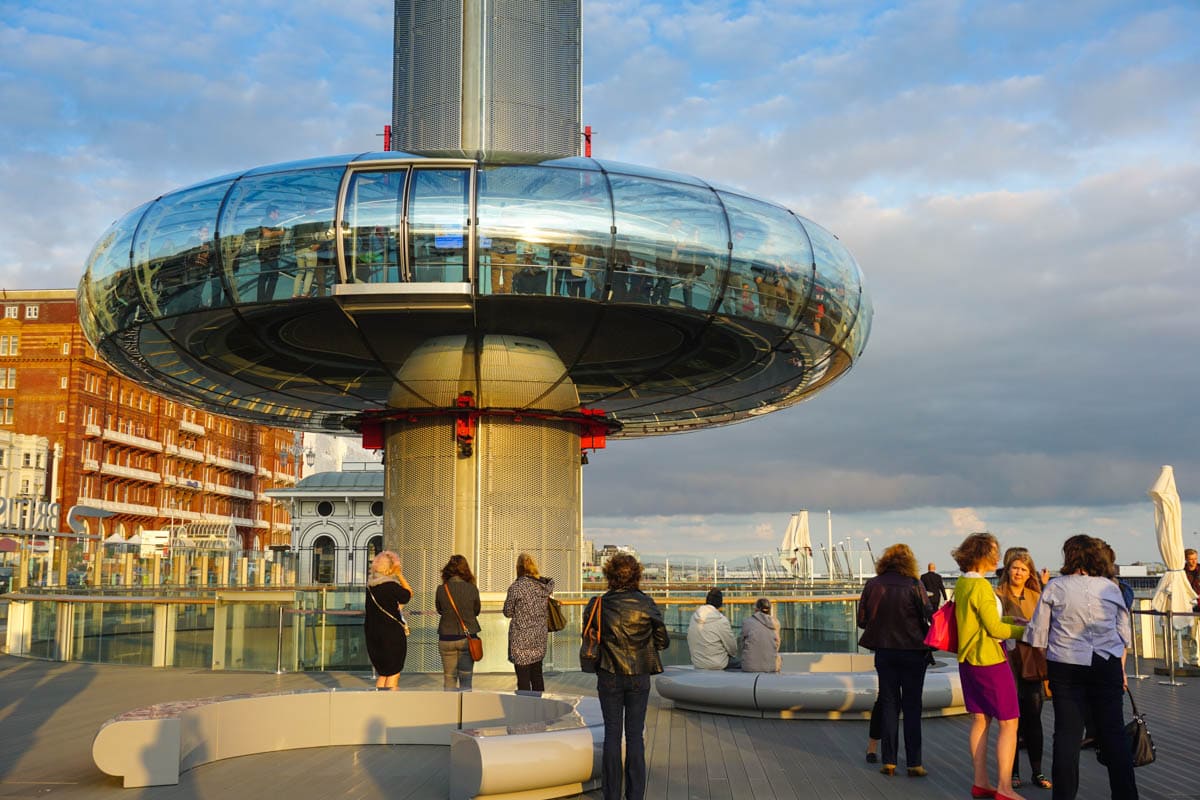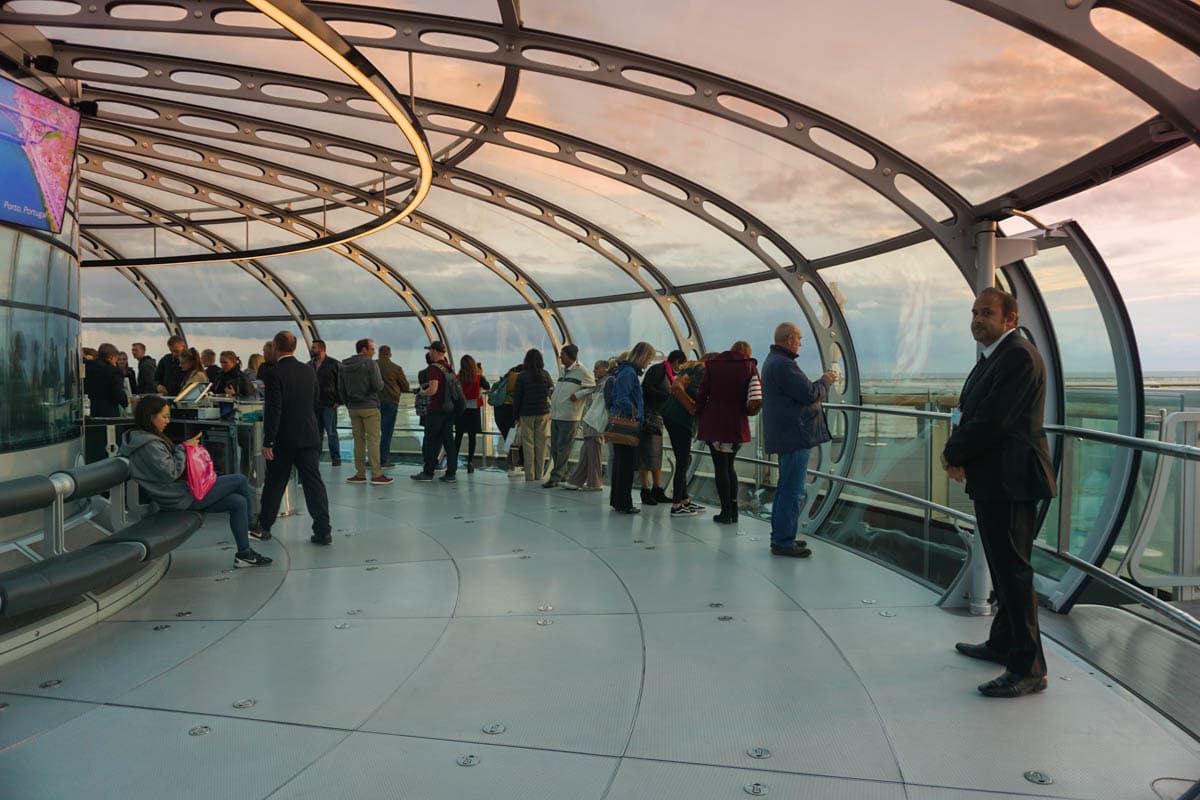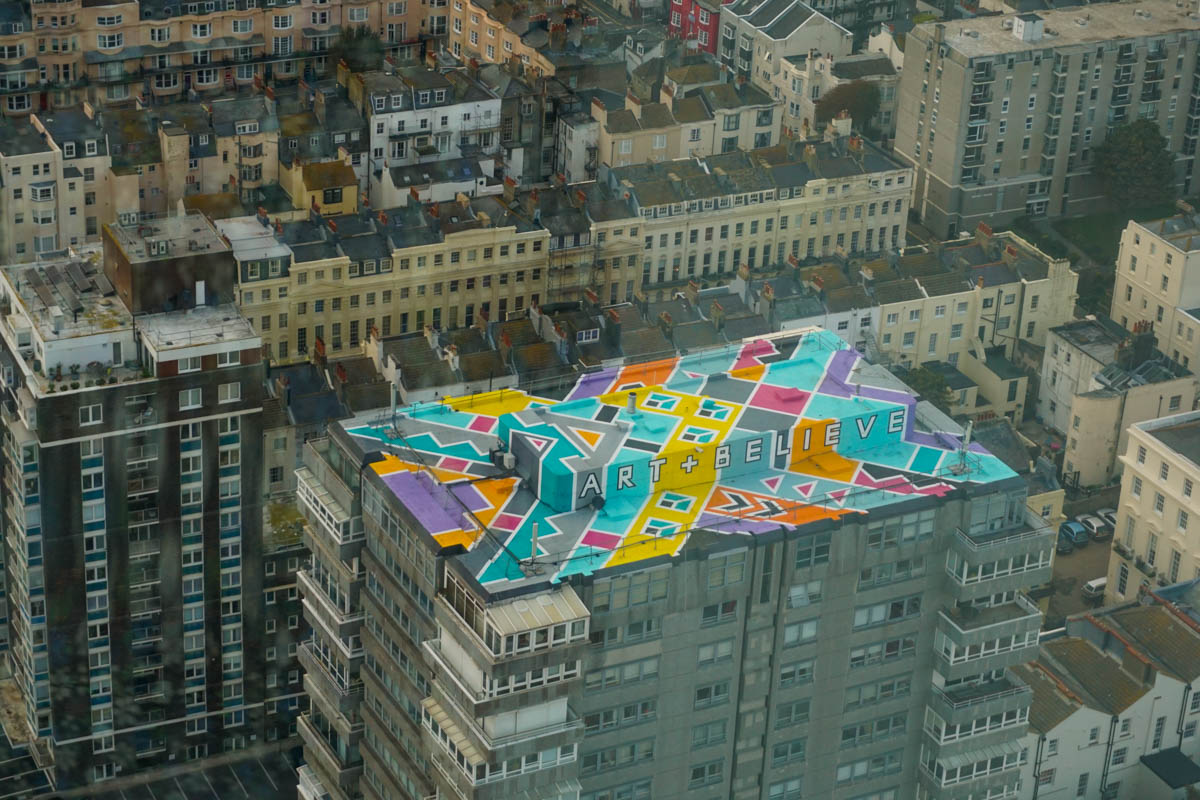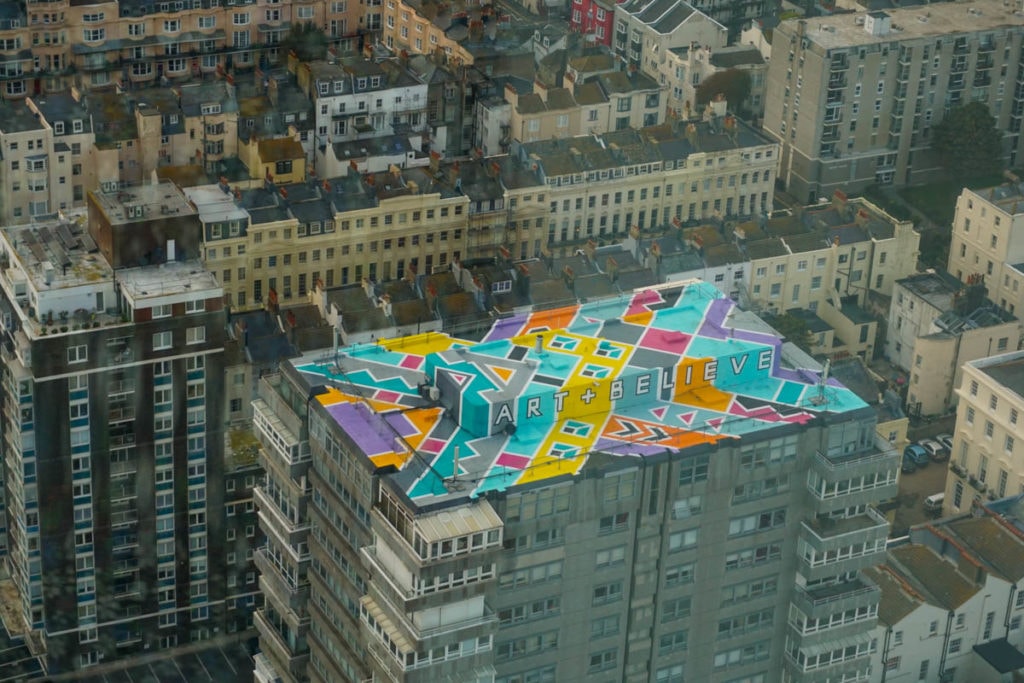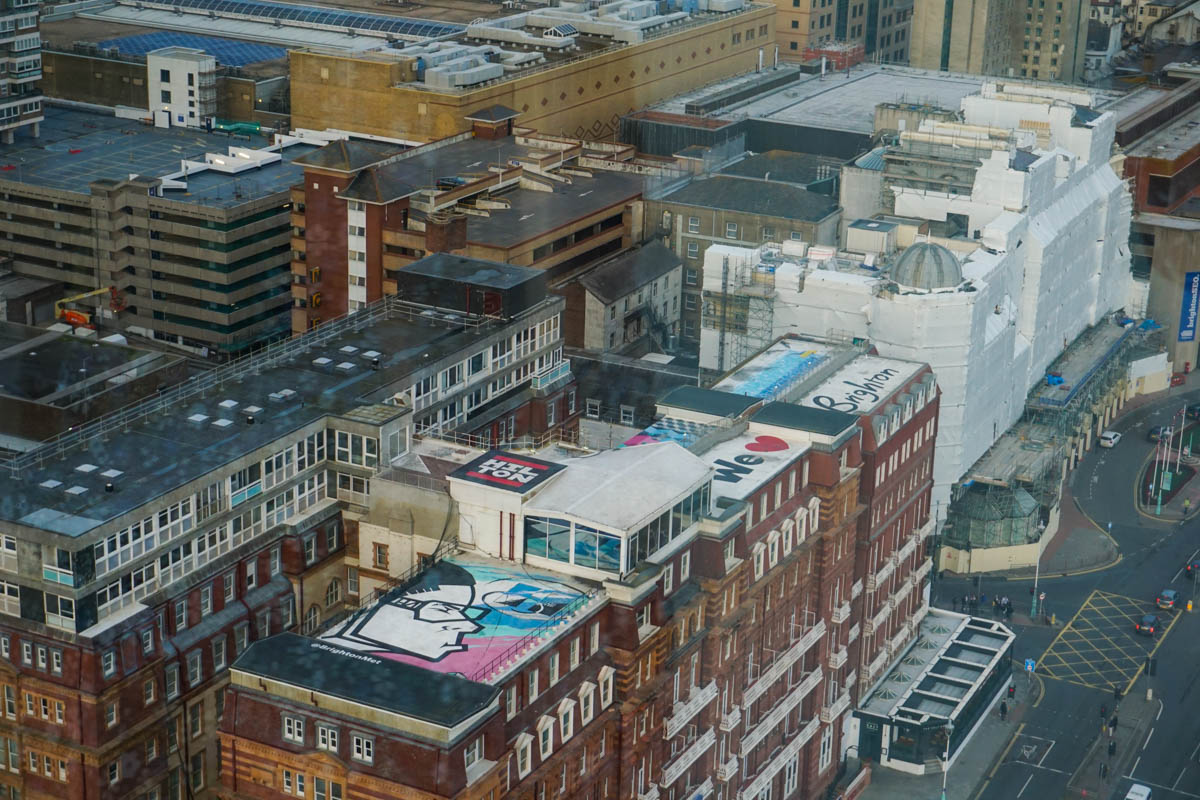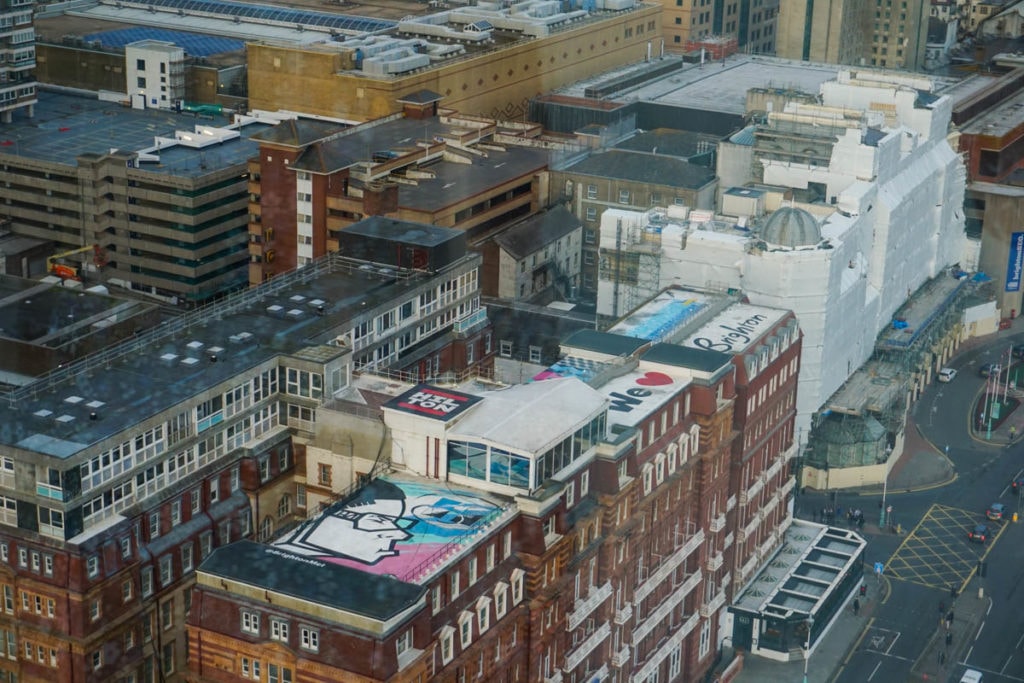 I visited the Bluebird Tea Company as part of my food tour of Brighton. It's a Willy Wonka style store for tea lovers! Using their tea mixology skills they've created everything from peppermint crème and salted caramel flavour, to ginger beer, mojitea (geddit?!) and chilli kale! It's definitely worth a visit, whether you're on the food tour or not.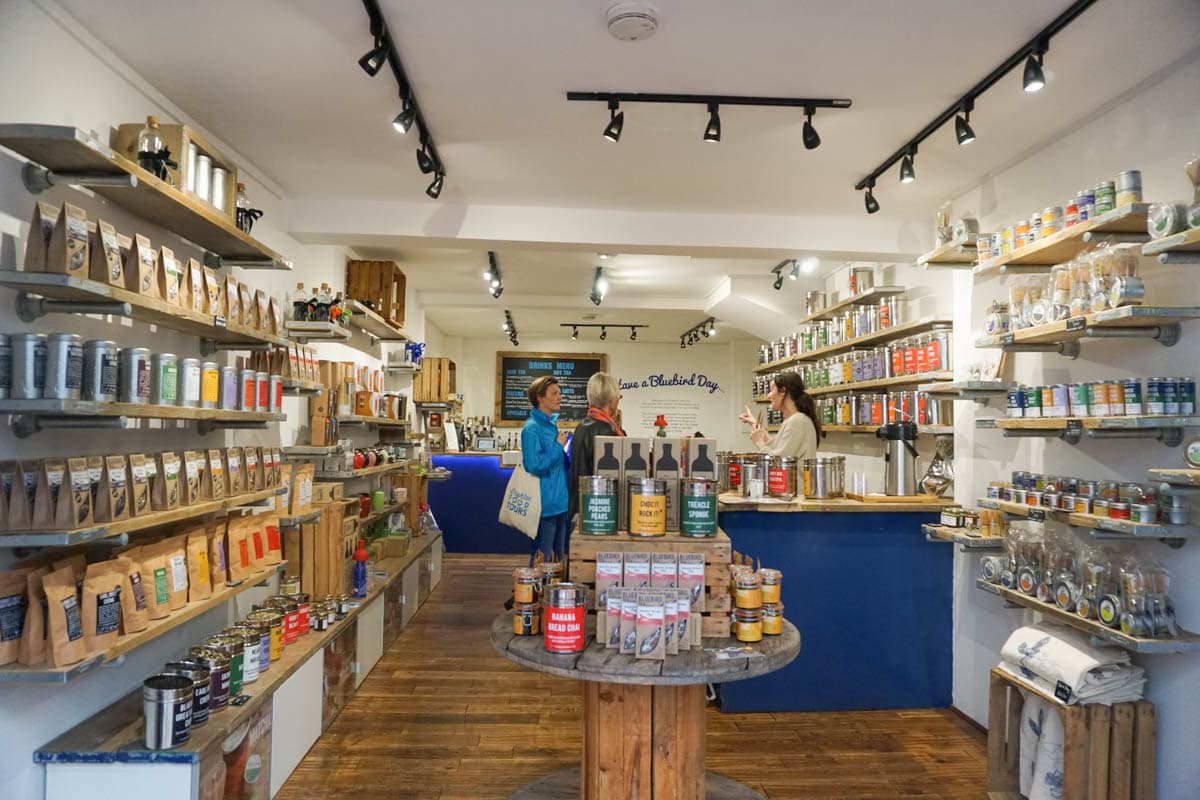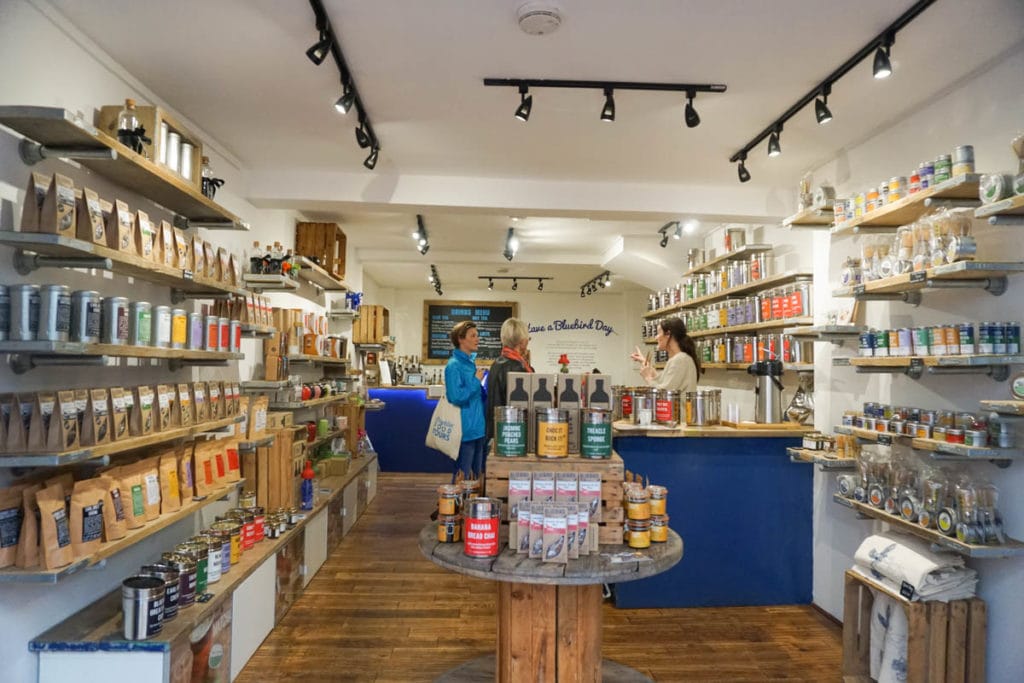 Many who see pictures of Brighton Pavilion won't believe it's in England. Looking more like a relative of the Taj Mahal, the impressive building was adapted from an old farmhouse and used by George, Prince of Wales (who became Prince Regent) as one of his entertaining venues. I've passed it on trips before, but never ventured inside until now. The rooms are stunning, with Chinoise details, colourful décor and immense grandeur. You'll feel like you've walked into a Hollywood movie! The Pavilion also hosts exhibitions, and right now (to tie in with the 200th anniversary of her death) you can find out more about Jane Austen's relationship with the sea, and specifically Brighton.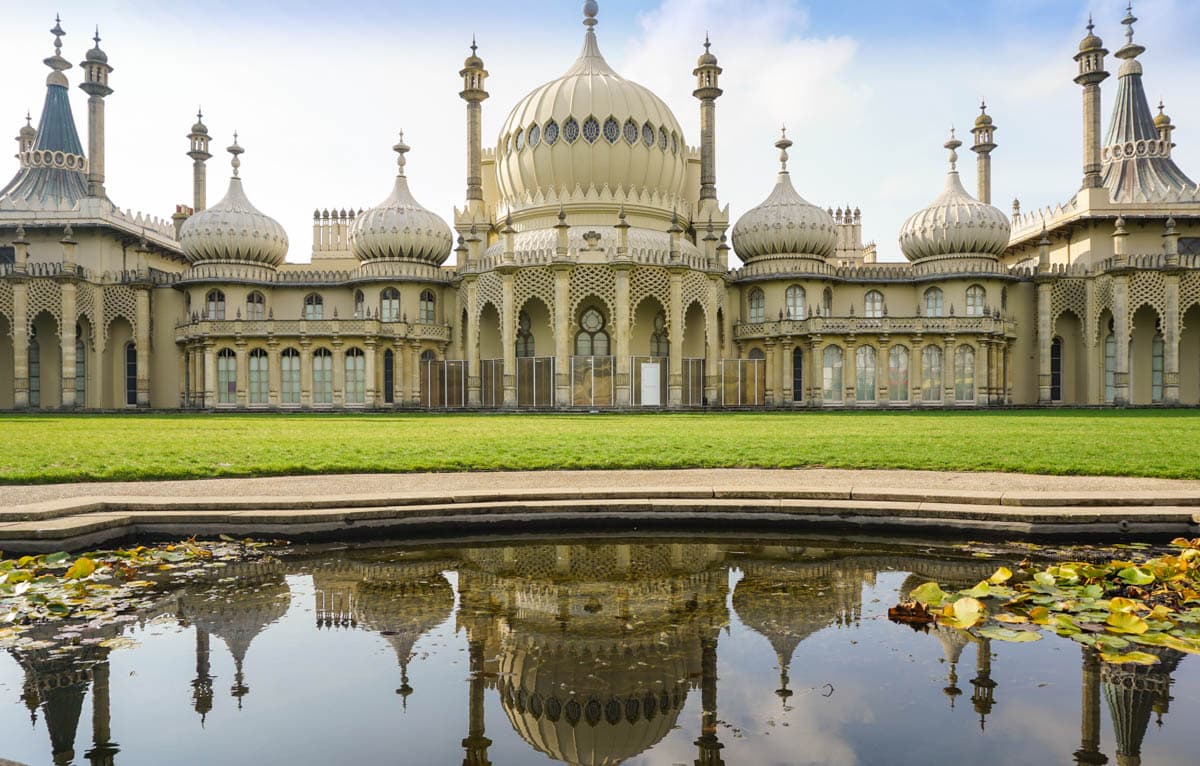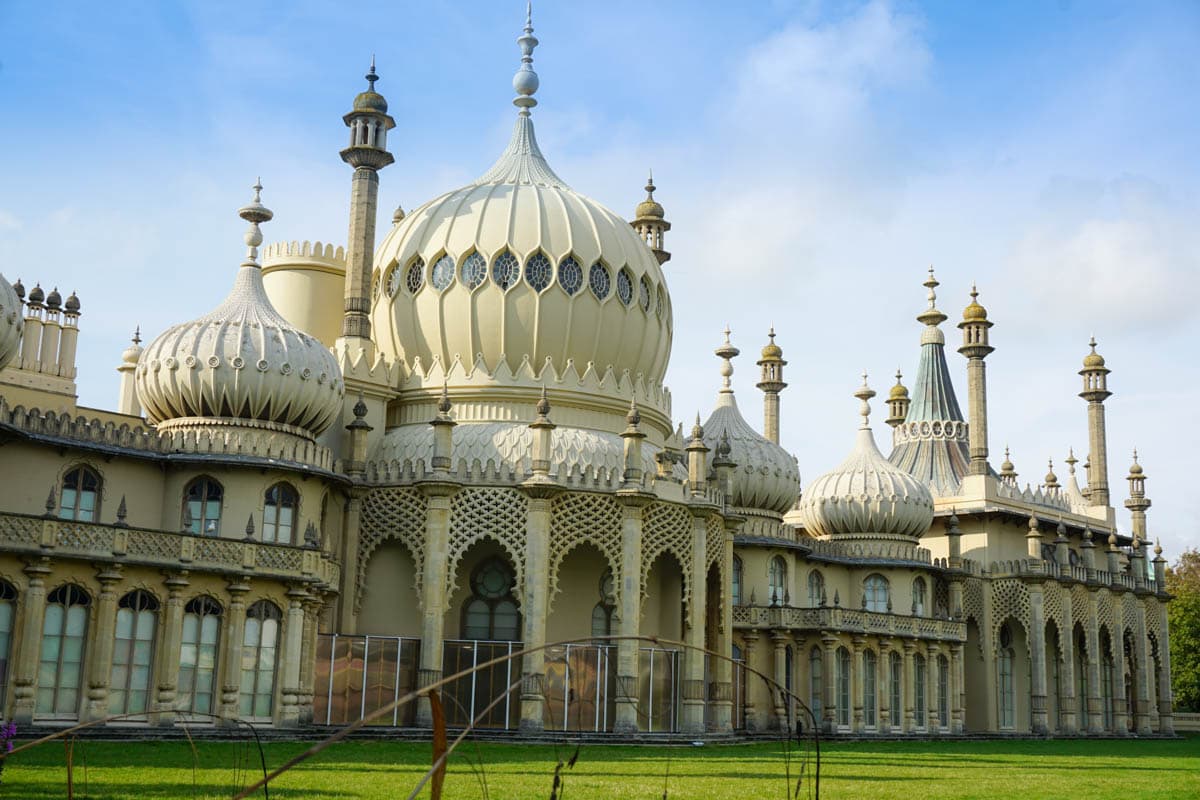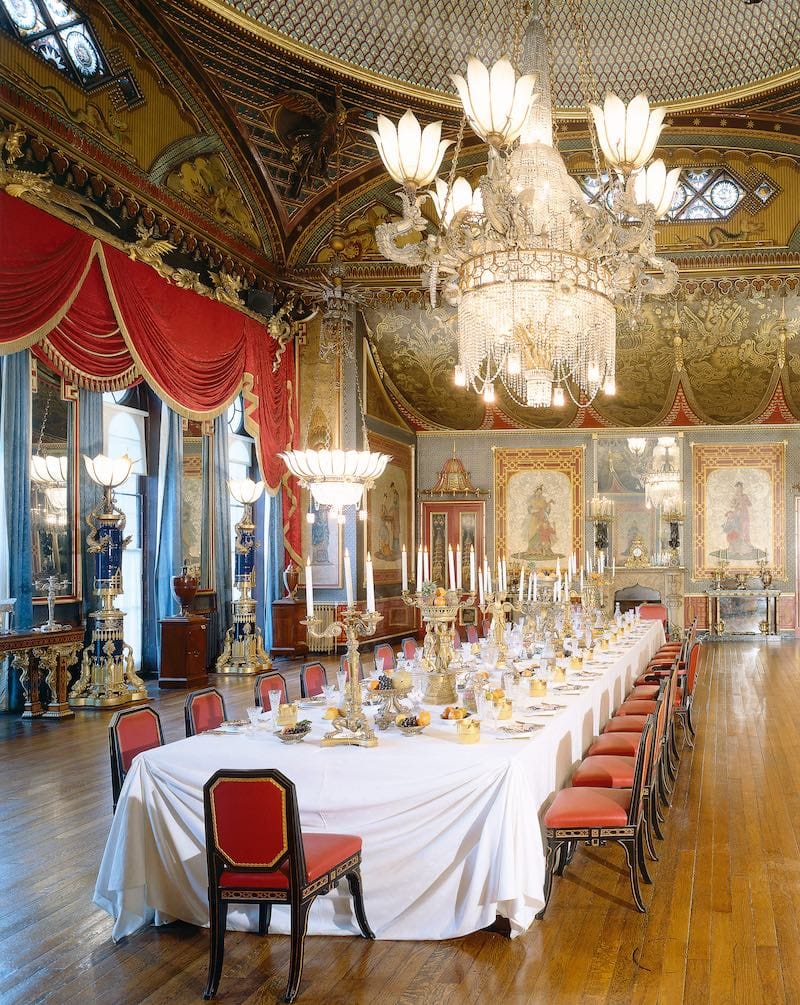 What to do on a weekend in Brighton if you're a shopaholic? Visit The Lanes! Not so long ago, Brighton was virtually free of big brands and high street chains. While that's not the case these days, with all the standard high street stores and restaurants you'd find in any other city (hello H&M, Topshop, Wahaca, Zizzi etc) there's still a huge passion for local, independent businesses. The Lanes and North Laine are the places to visit for cute boutiques, vintage stores, hipster cafes, vegetarian and vegan paradise (I'm not just talking vege food, you can buy vege shoes too!) plus gift shops and unique 'Brighton' haunts.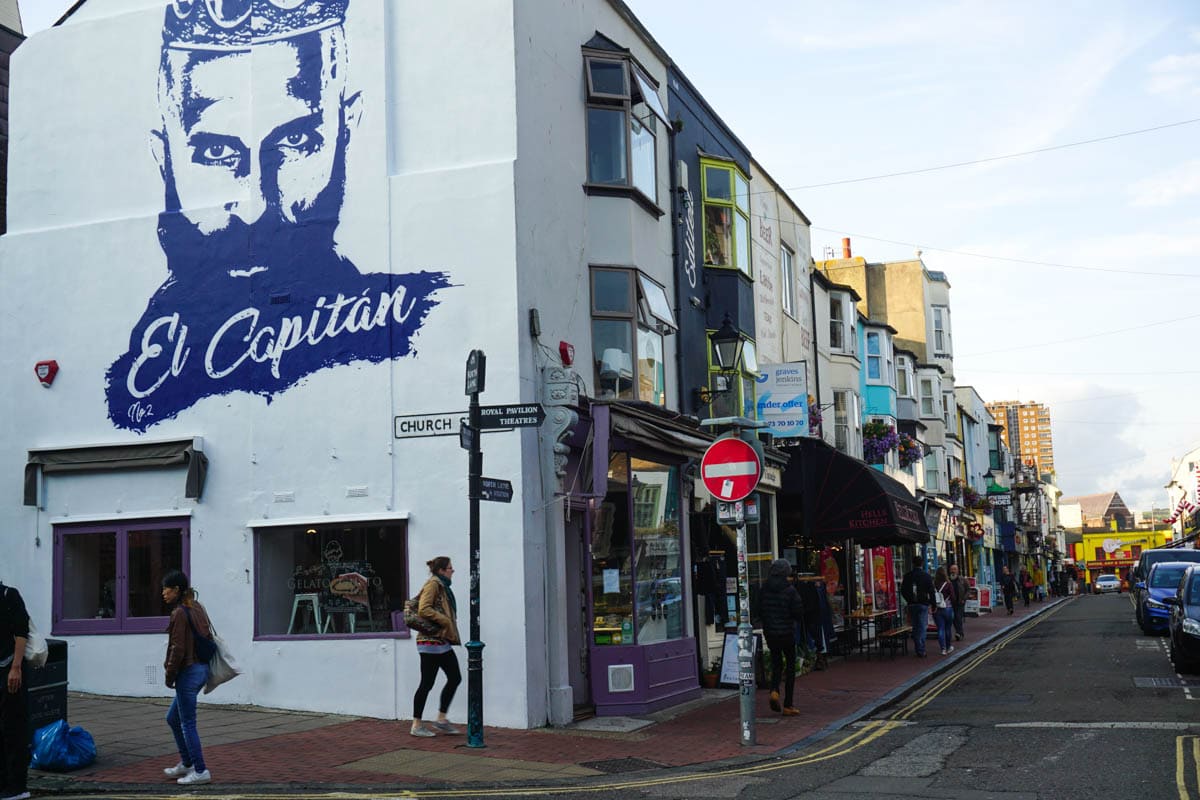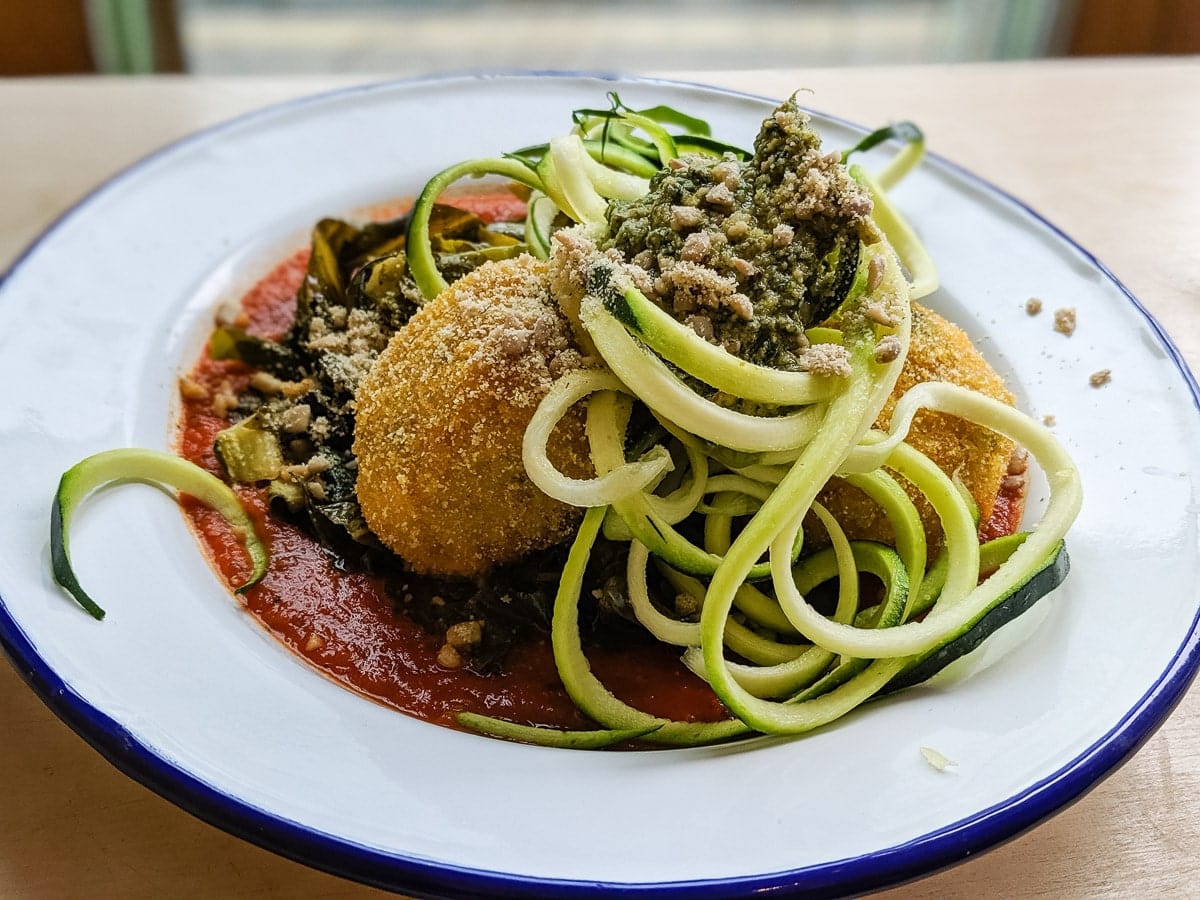 There's the vintage-store-come-plant-shop. There's a quirky store with the name This Is Not A Butchers. And staying with Brighton's passion for all things vegan, there's Eden – the vegan perfumerie that promises to match your favourite big name fragrance to one of their vegan alternatives.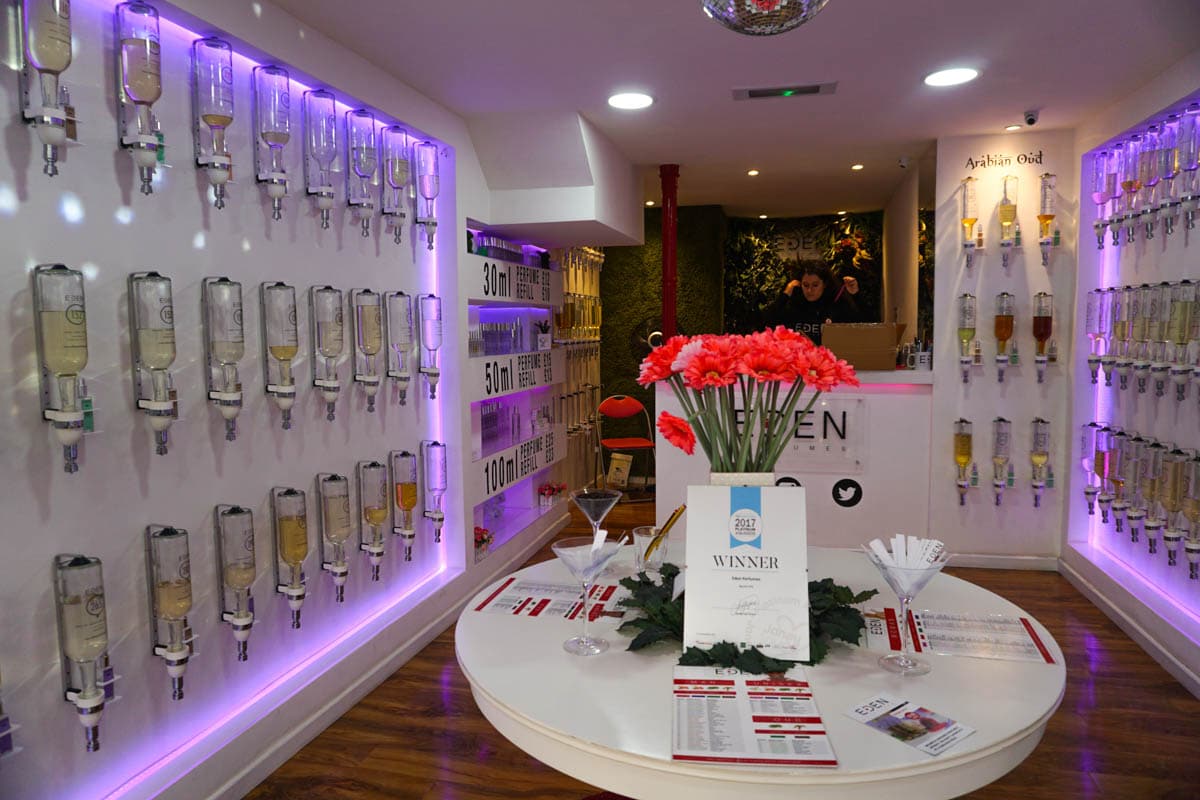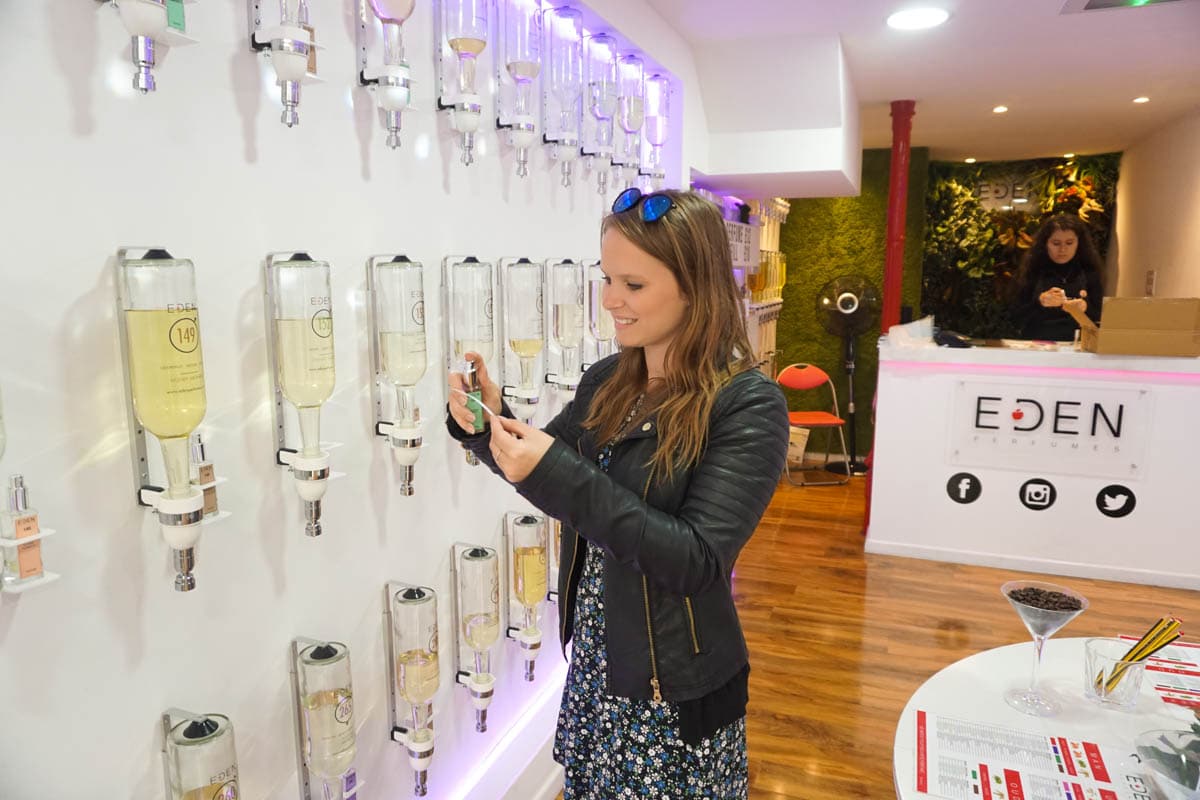 Brighton is known for its plethora of organic foodie stores, vege cafes, delis, coffee shops, restaurants and more, but if you're only there for a day, it might be hard to know where to start! One of my fave Brighton activities was the food tour we went on. Angela from Brighton Food Tours showed us some amazing places that I never would have found on my own. From fun flavours of tea at Bluebird Tea Company and delicious crisp Belgian fries at BeFries, to 100% organic chocolate at Rainbow Organic Chocolates and fresh oysters at English's, it was a great way to get to grips with the city's eclectic food scene.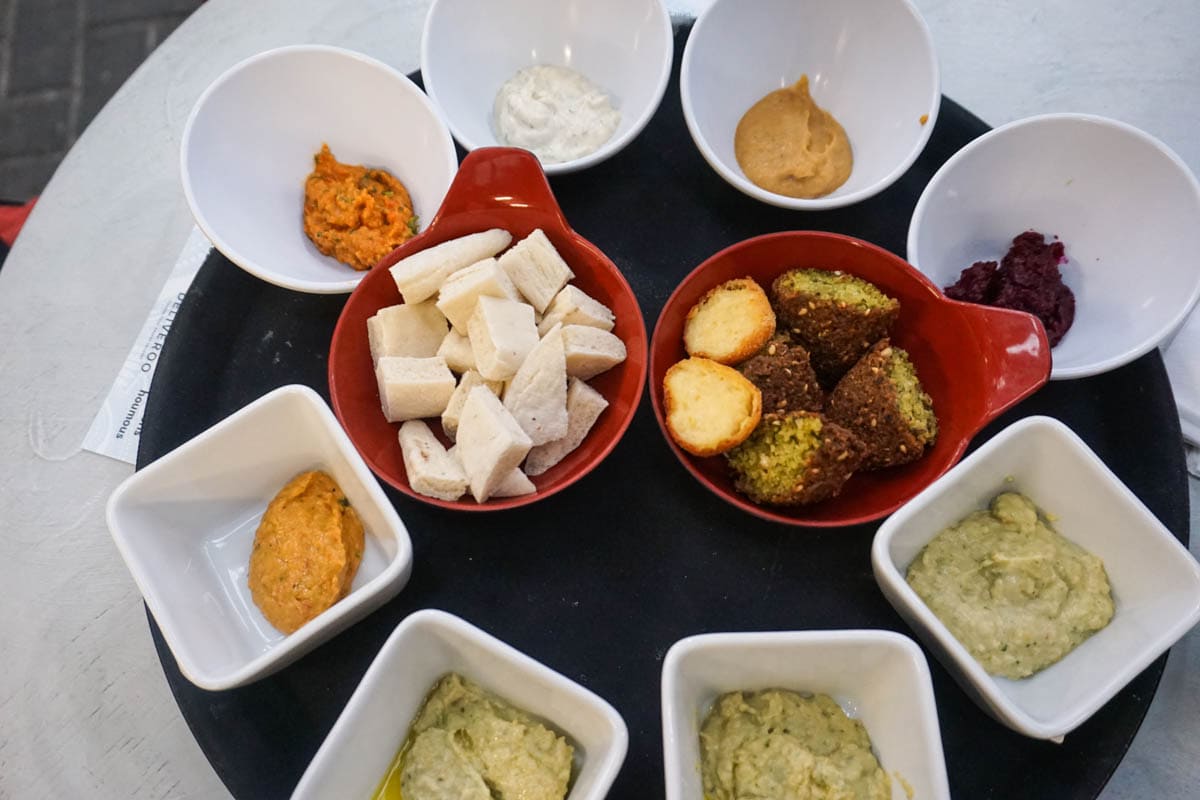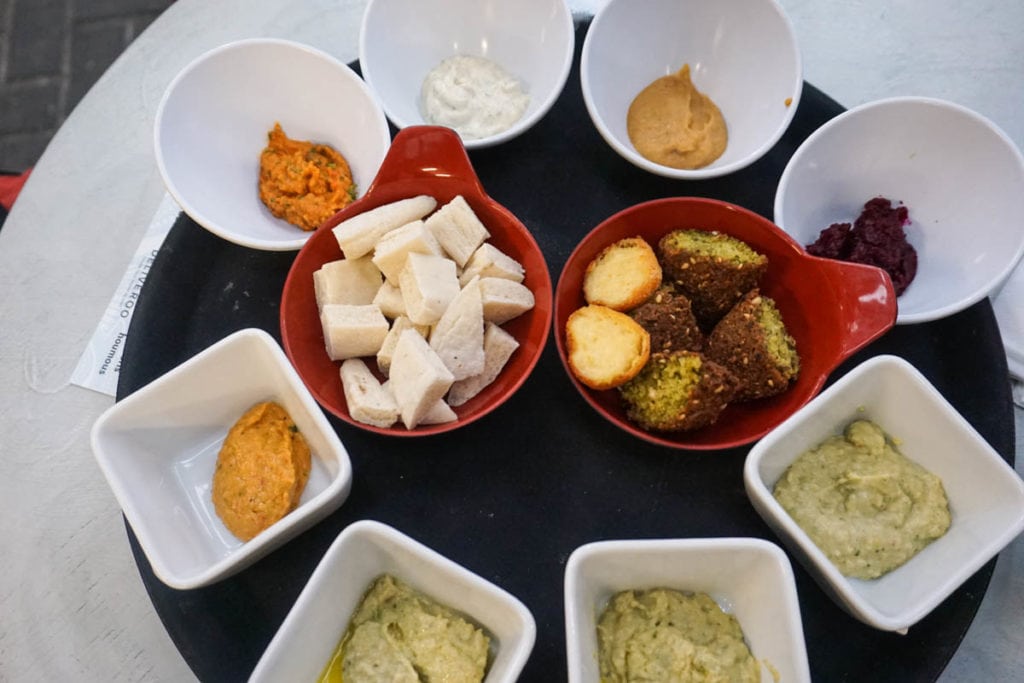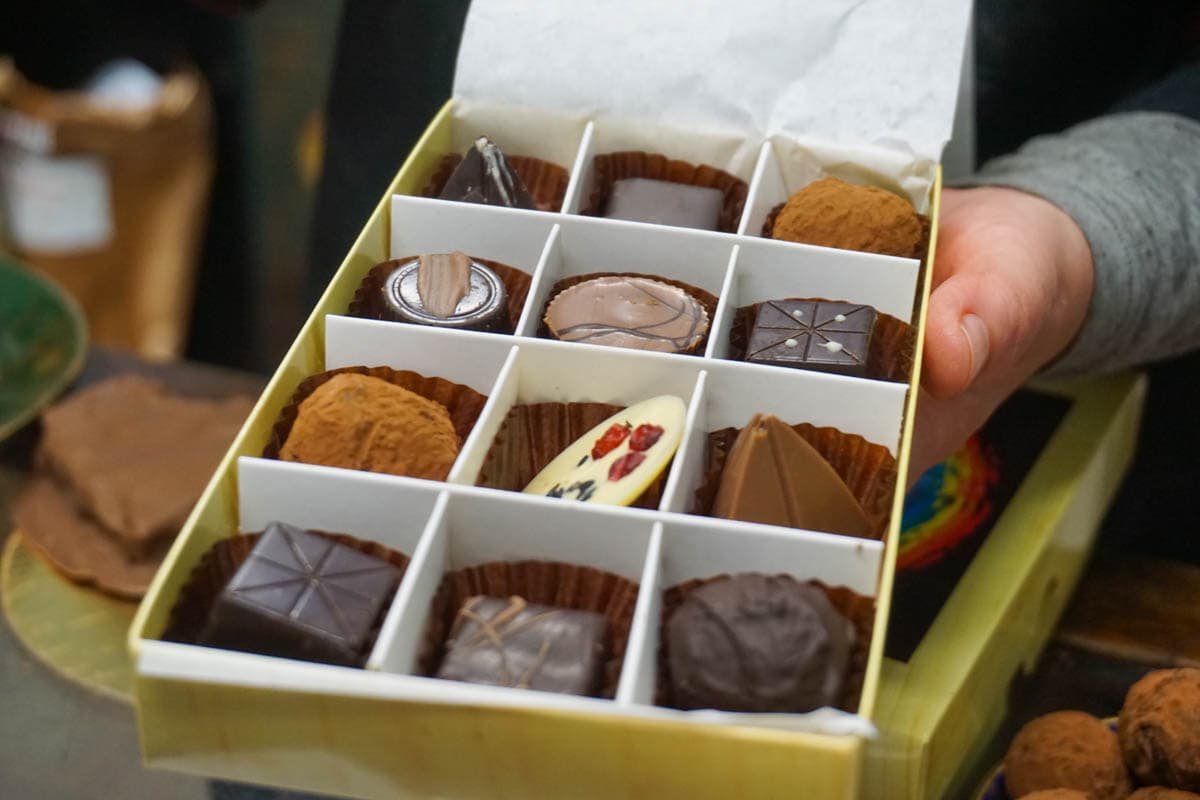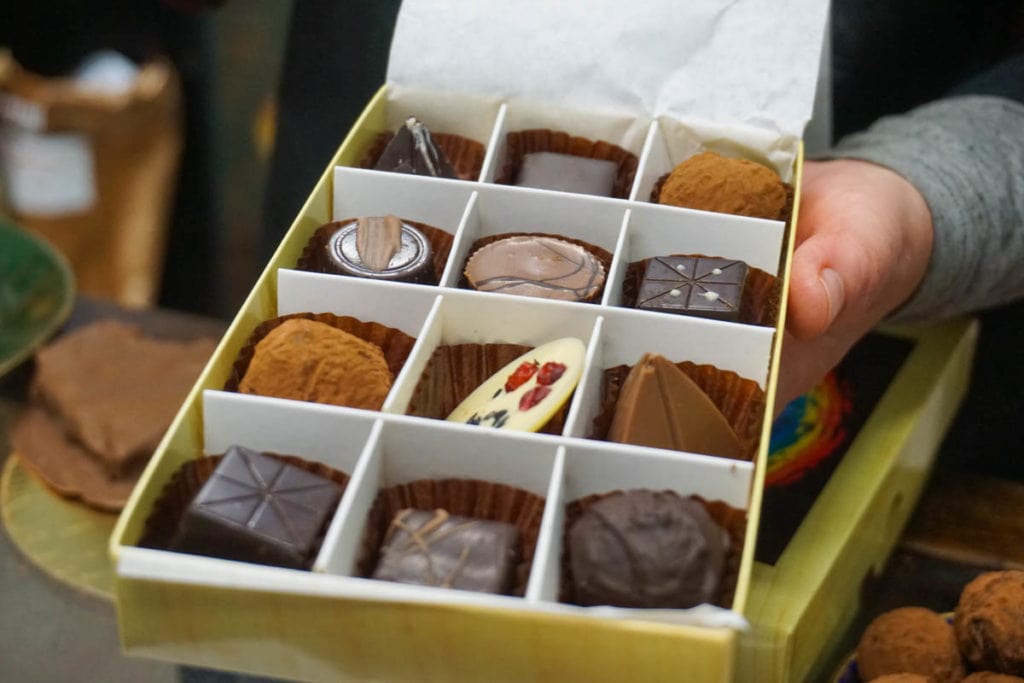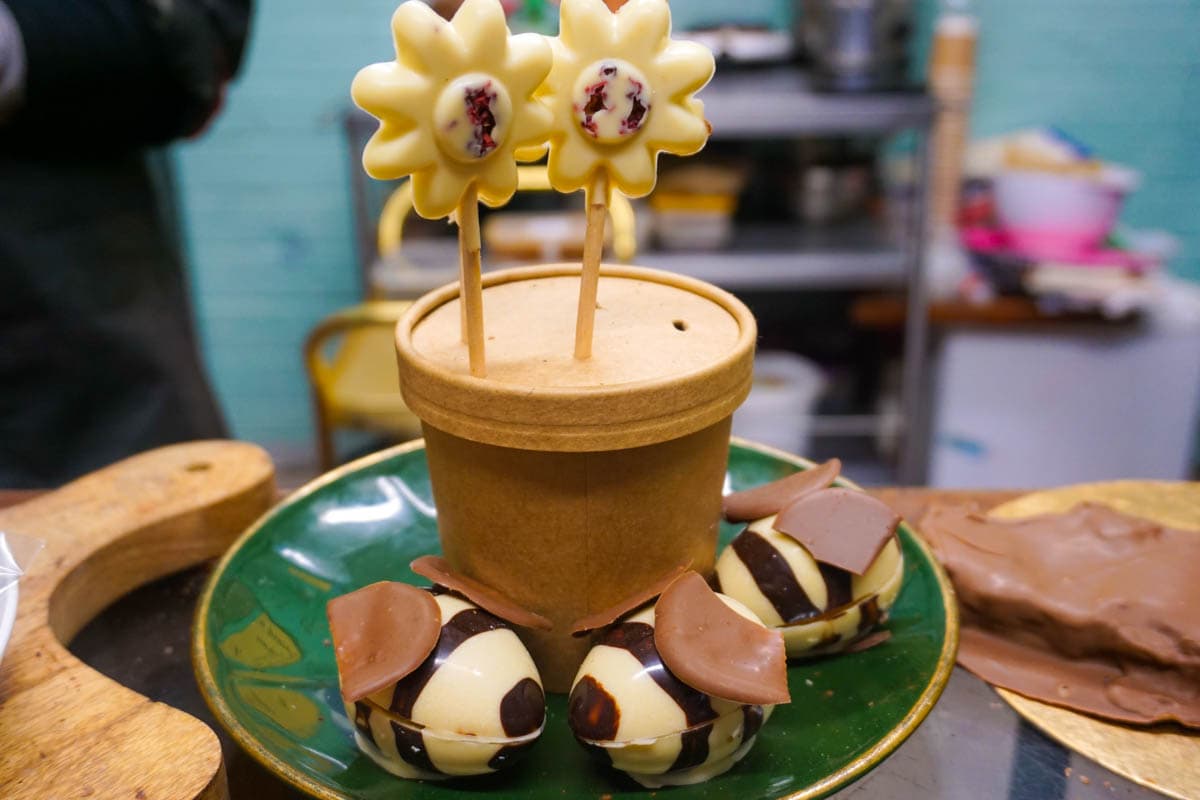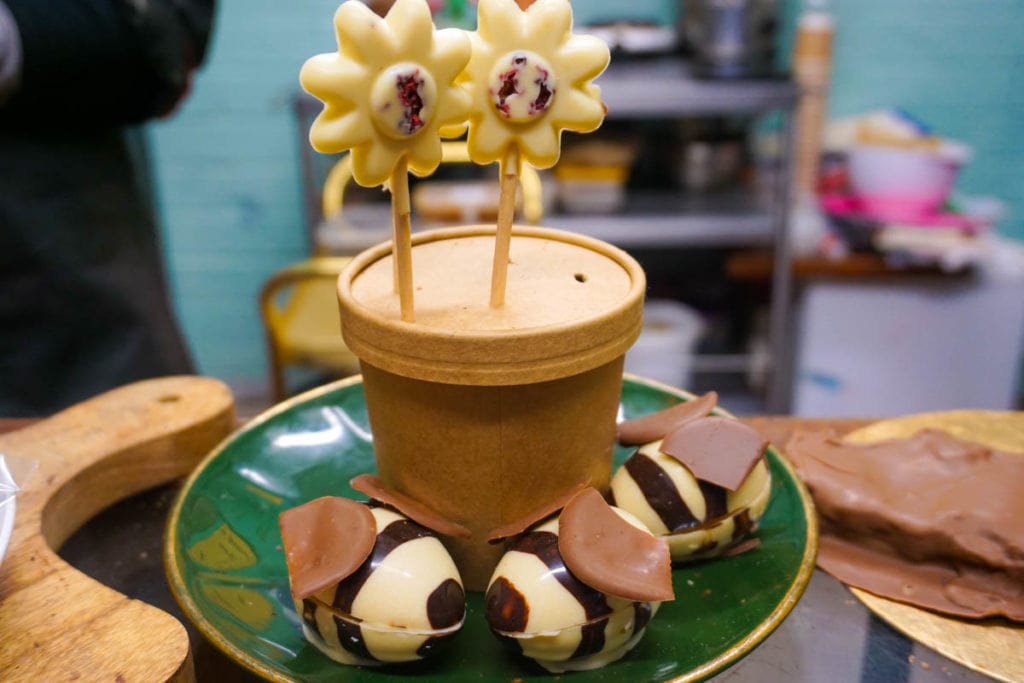 Beyond the neon glow of the pier and Brighton's sprawling city, it was nice to venture towards the South Downs for a totally different experience. The Albourne Estate is relatively new, just approaching its fifth harvest, and is one of many vineyards located in the south of England. They produce four white wines and a sparkling blanc de blancs and host tours and tastings by appointment. I'd definitely recommend a visit if you're looking for things to do near Brighton.
It was interesting learning about their techniques, visiting the production room, and of course, tasting too! While I've visited vineyards in some pretty beautiful destinations around the world including Mendoza in Argentina and Ronda in Spain, Albourne's location overlooking the South Downs is up there with the best of them. There are plenty of great vineyard tours in Sussex, and I can't wait to return to visit some more.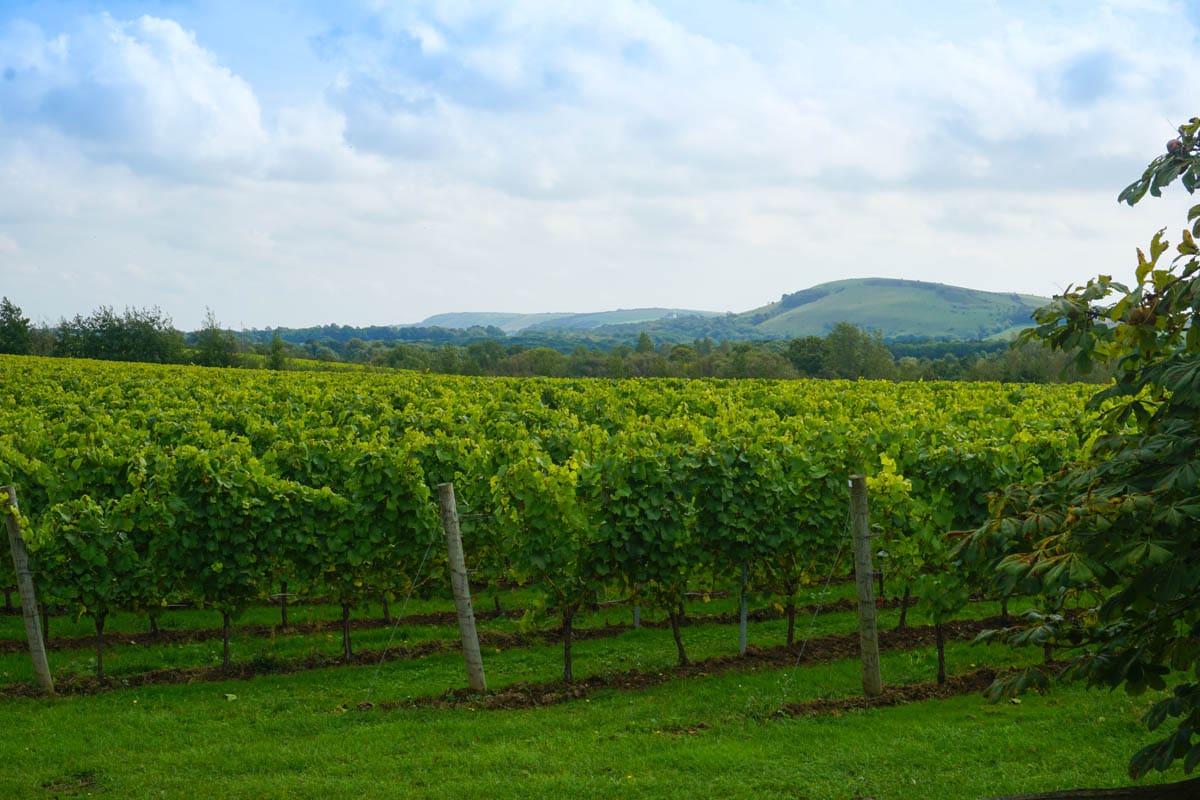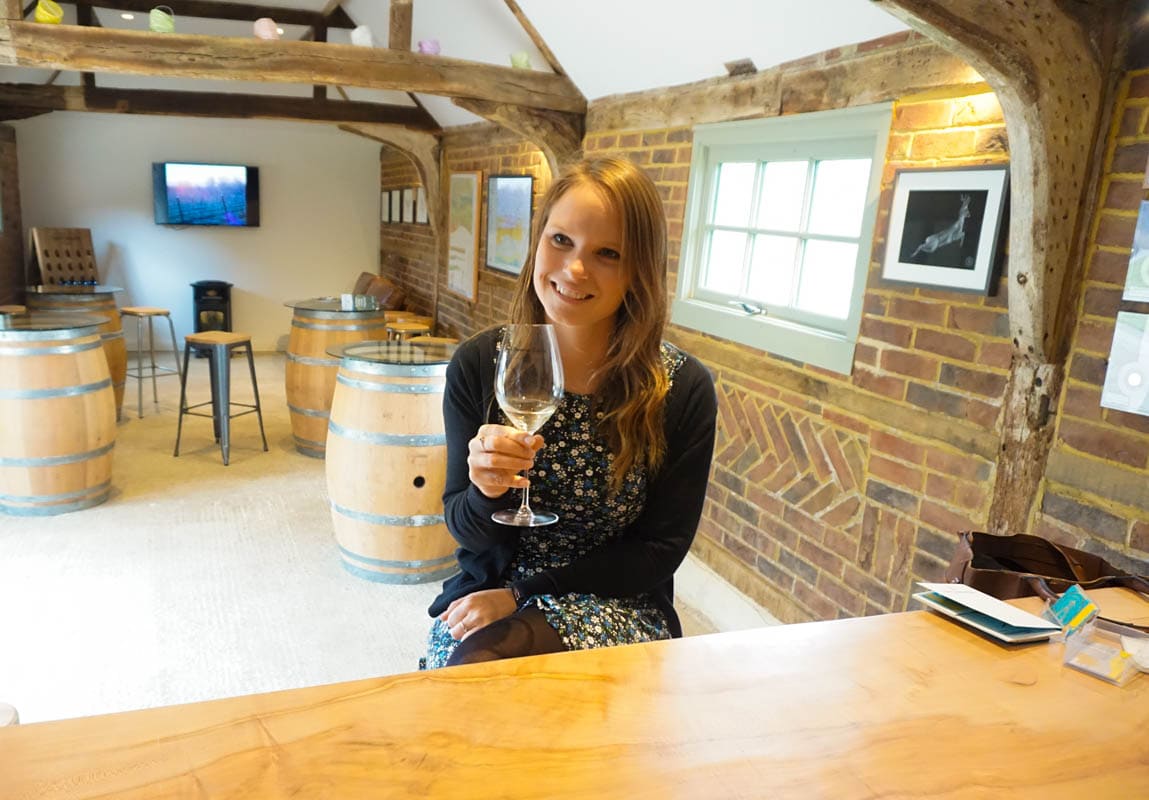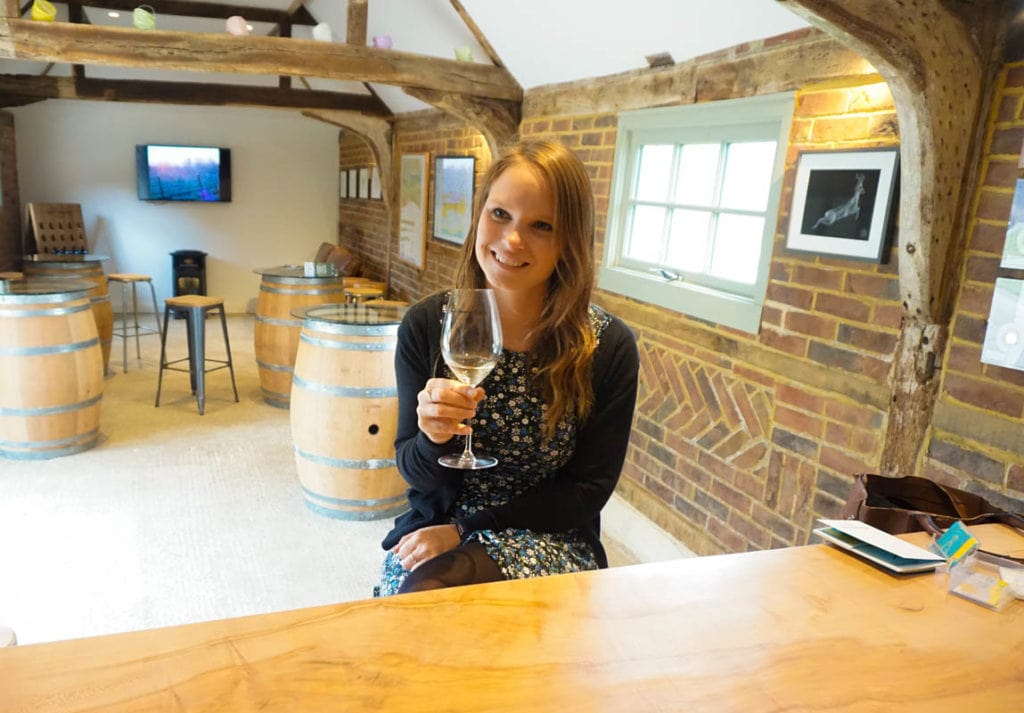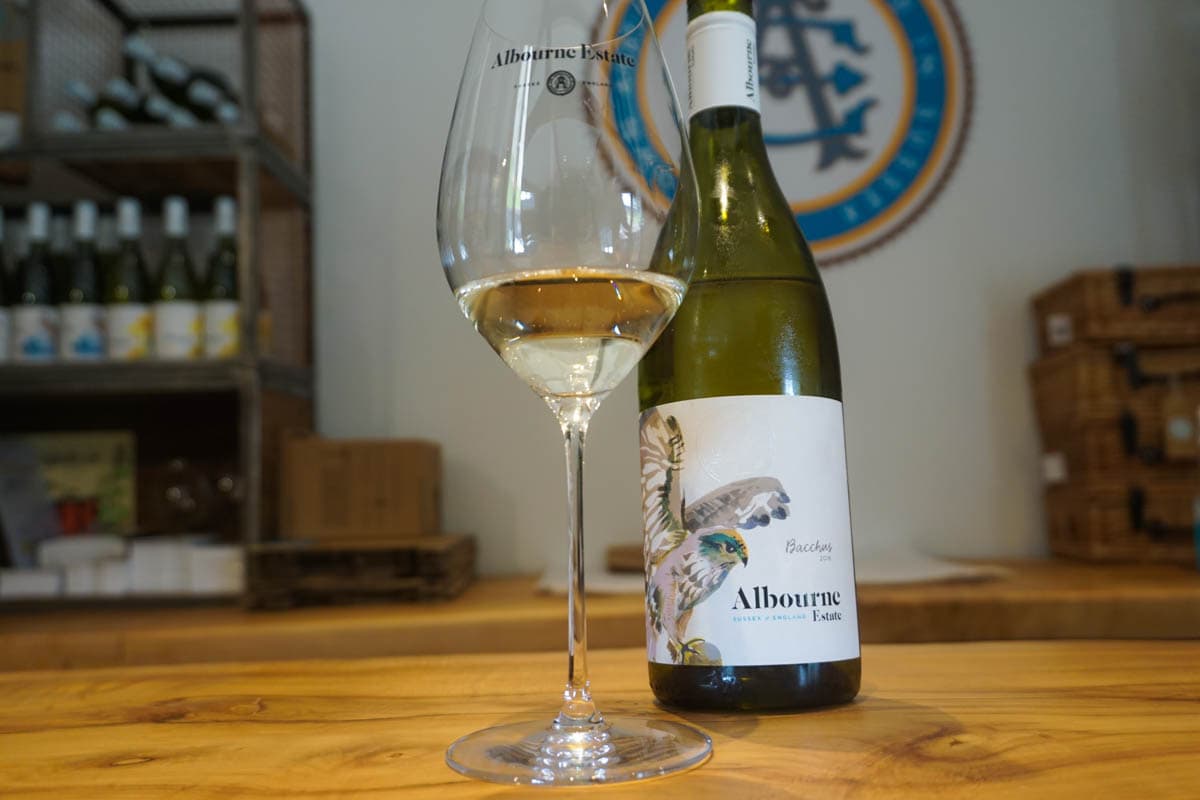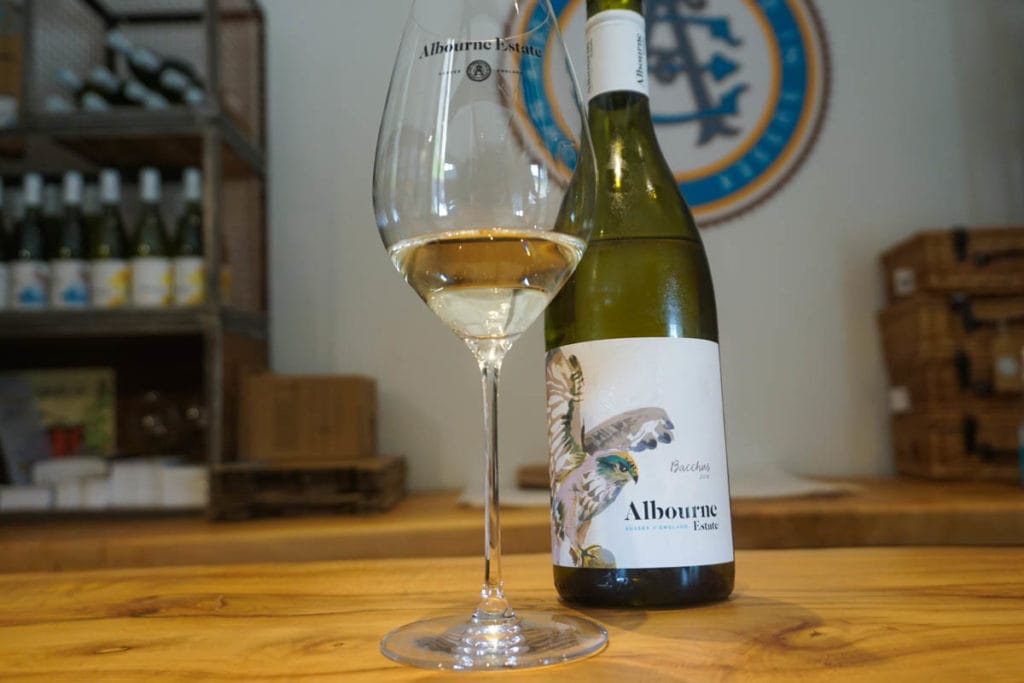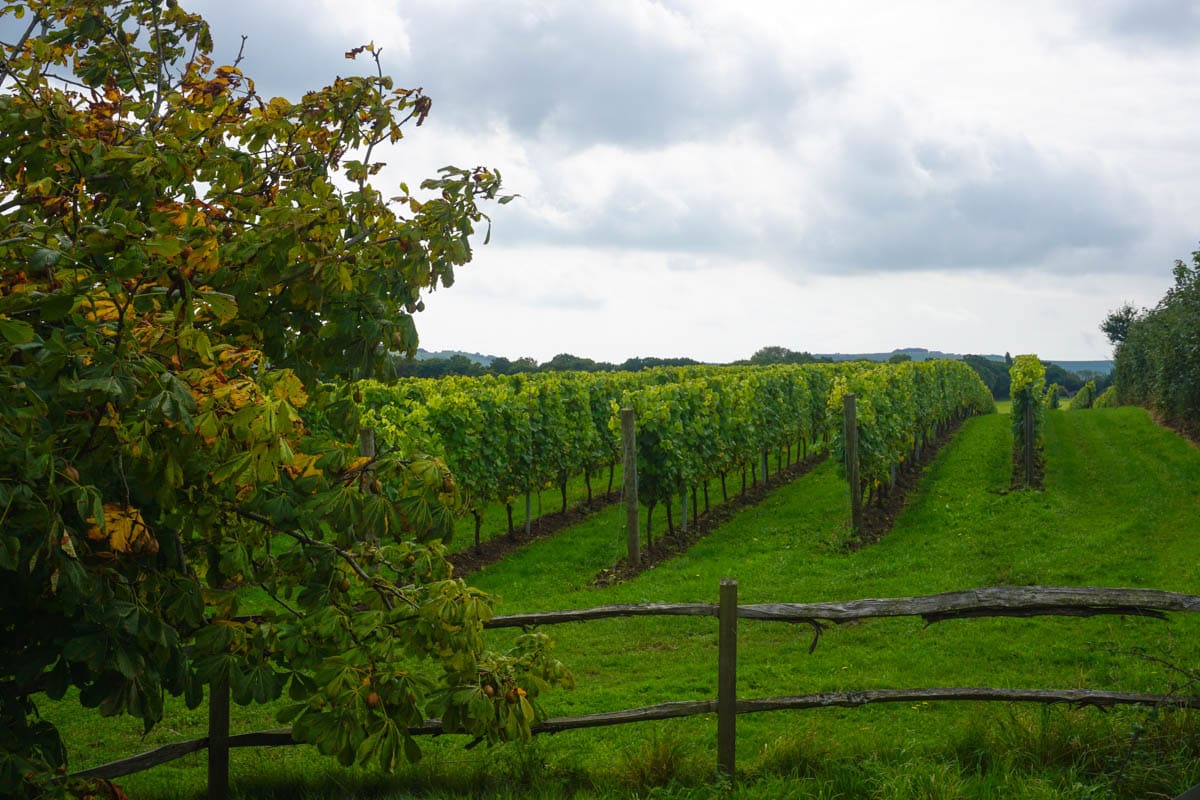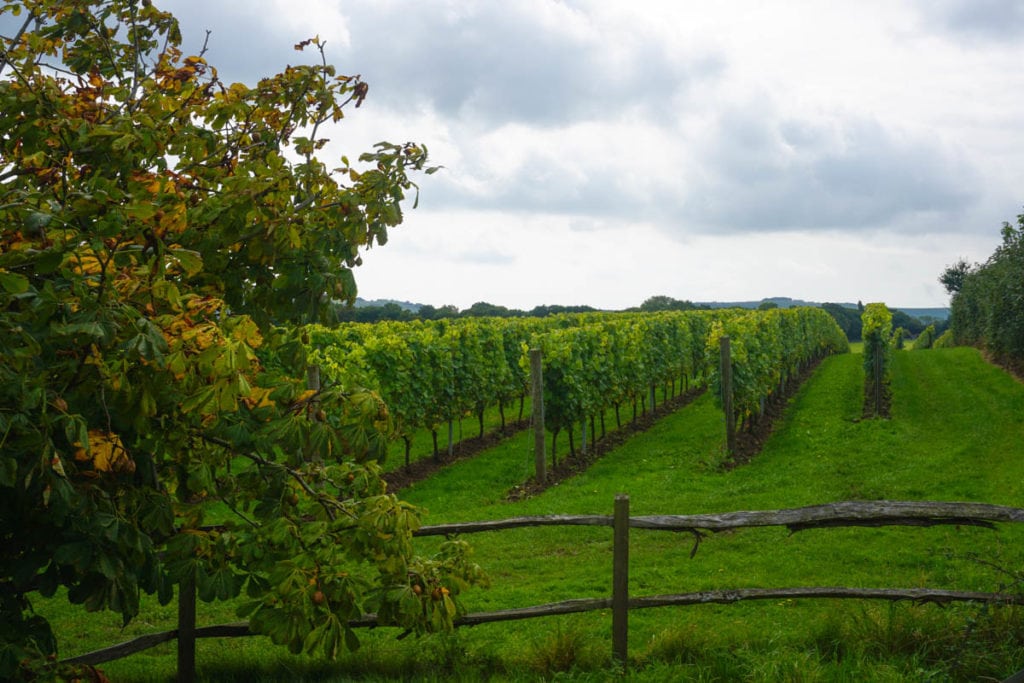 Brighton's vegetarian scene is top notch, and you'll be hard pushed to find somewhere without vegetarian and vegan offerings on the menu. With my passion for food, I was keen to try one of the top restaurants in town. I'd dined at Terre A Terre several times before, and had vegetarian food so flavoursome that I didn't miss meat one bit.
This time I wanted to try the other top vegetarian restaurant in Brighton, Food For Friends. I started with oyster mushroom 'scallops' on pea puree and couldn't believe how close they were in texture to the real thing. I also tried the tofu pockets with pickled ginger and rice, which were packed full of tasty Asian flavours with a spicy kick. For mains we enjoyed the battered halloumi and chips (a fun spin on fish and chips) and the sweet potato and oyster mushroom katsu curry with coconut rice. Both dishes were incredibly generous, full of flavour, and sure enough, we didn't miss meat one bit.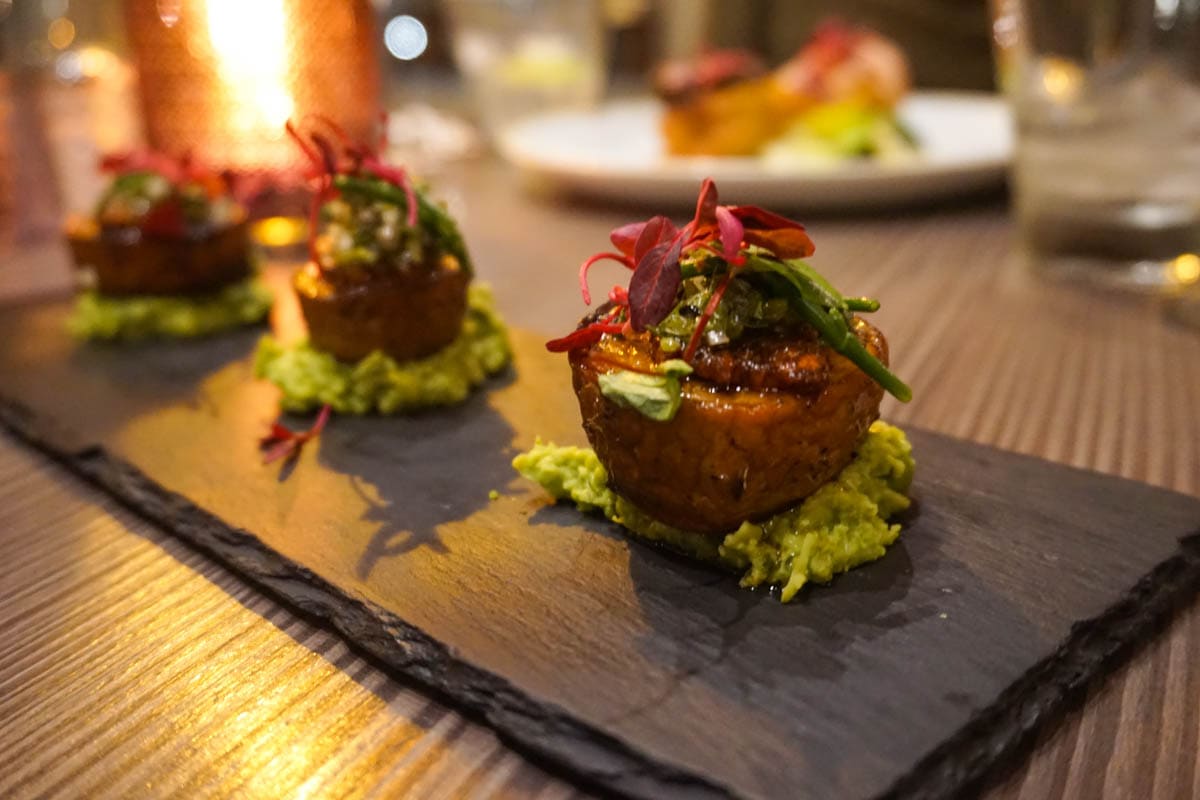 Street Art
Brighton's spirit is colourful, but so are its walls! Street art and impressive murals cover parts of the city. Some are artfully crafted on key walls, particularly around The Lanes, while to see others you'll need to venture down side streets and back alleys. There's even Banksy's famous 'Kissing Policemen'. As mentioned, some you can't even see from the ground, you'll need to hop on the i360 and view from above!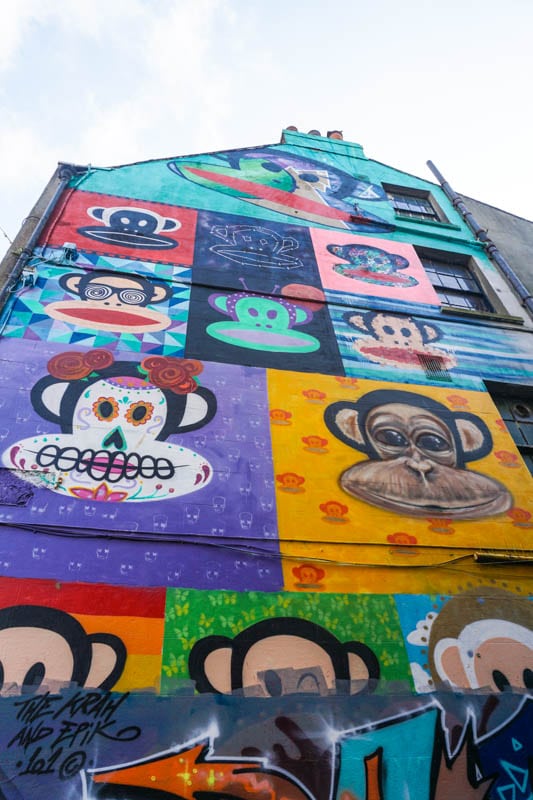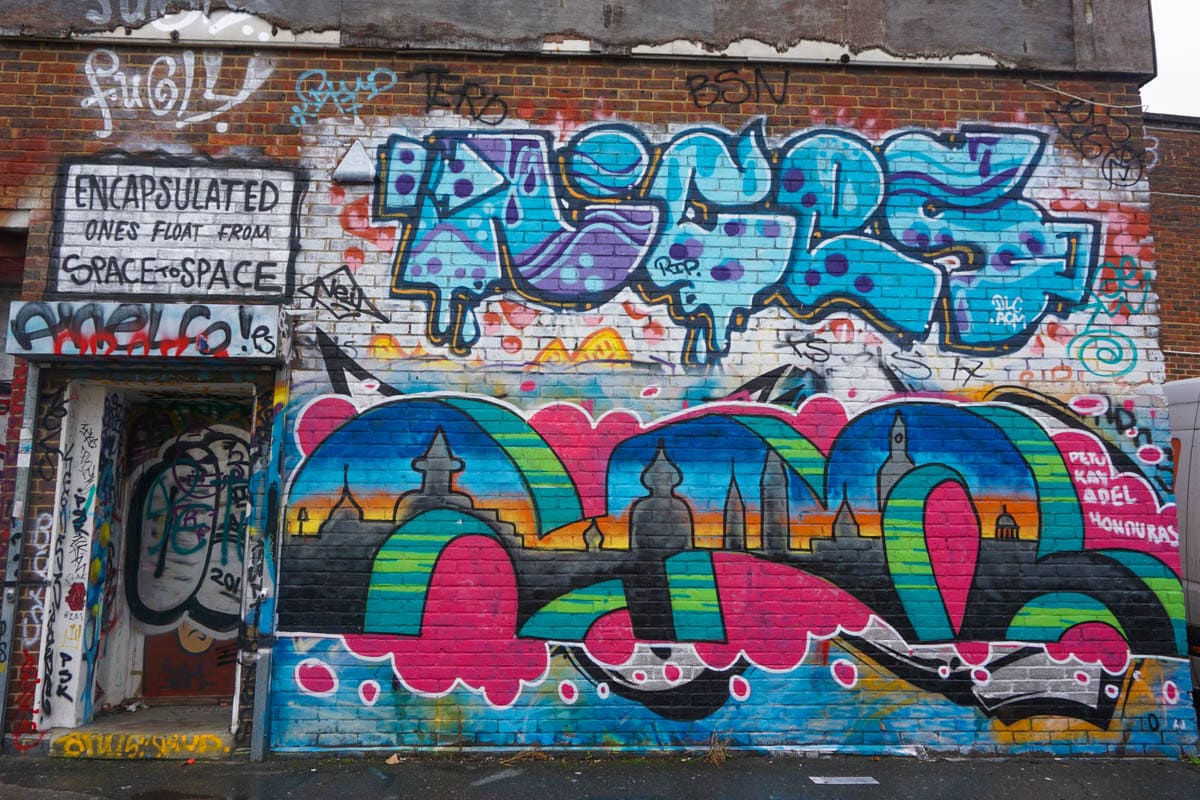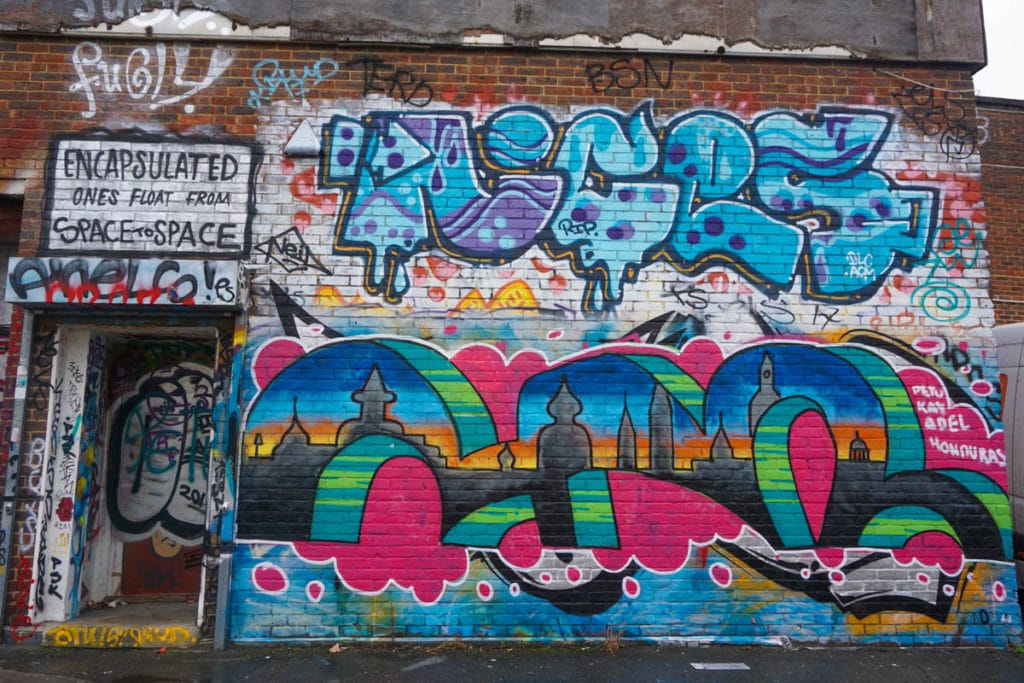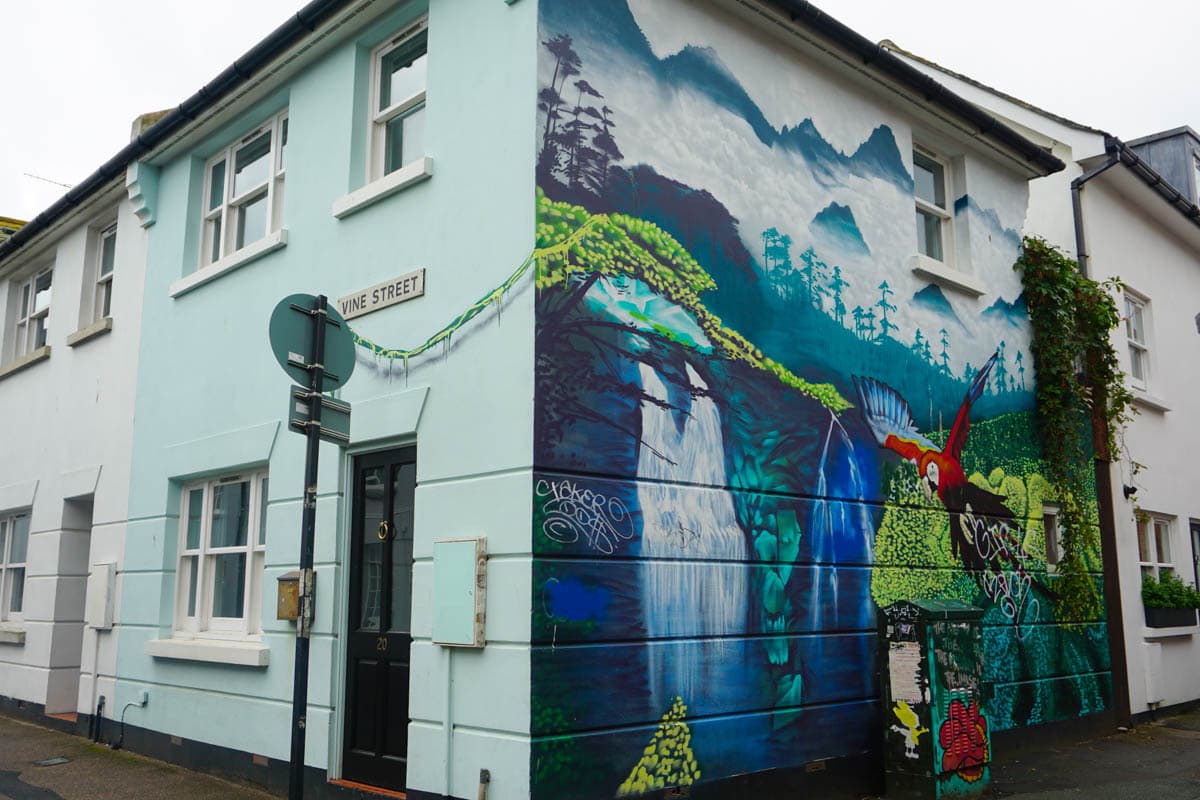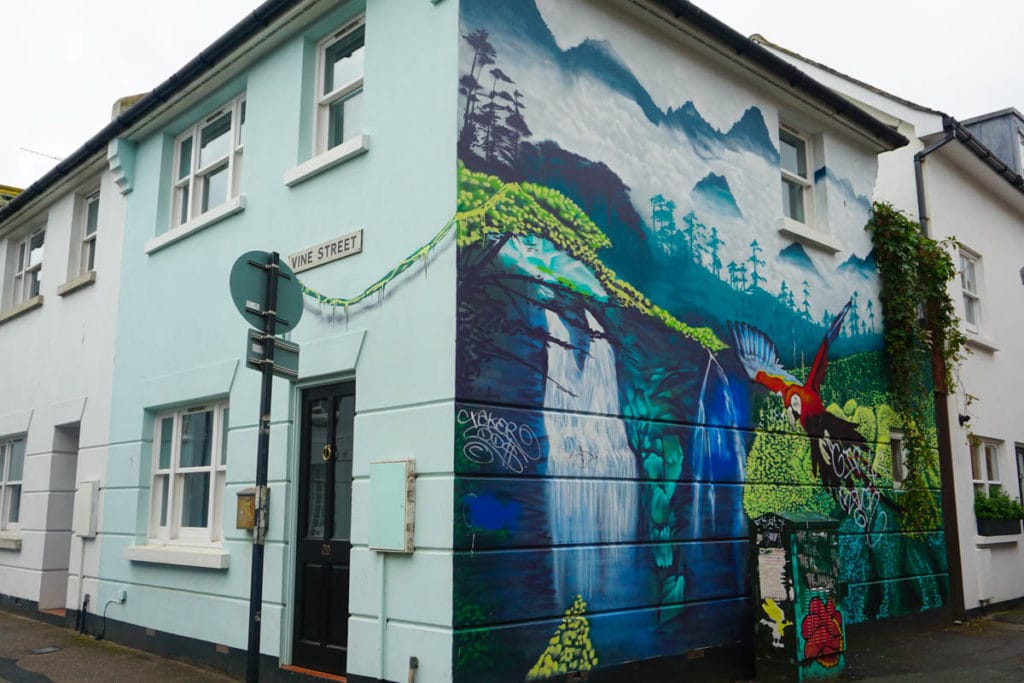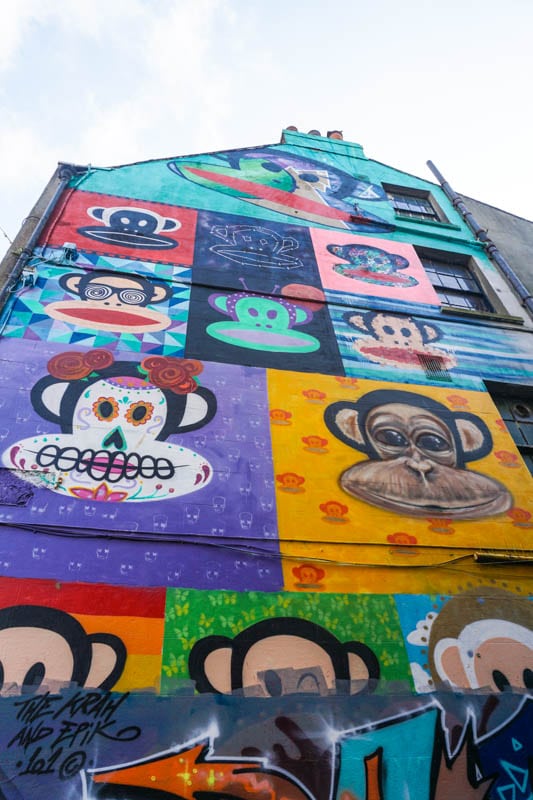 Get under the skin of Brighton with a trip to its museum. You can find out all about the history of Brighton, plus check out all sorts of exhibitions. During my visit, the Constable and Brighton exhibition was on, showing the artist's relationship with the city.
One of the best meals I've eaten in a long time, this French bistro offers fine dining, on a budget. We tucked into an indulgent duck dish, which was accompanied by a celeriac fondant and a sticky orange and star anise jus. I couldn't believe it was only £10.50! The greens were as delicious and buttery as you'd have across the channel, and while I didn't quite have space, the cheese and charcuterie platters looked incredibly appetising!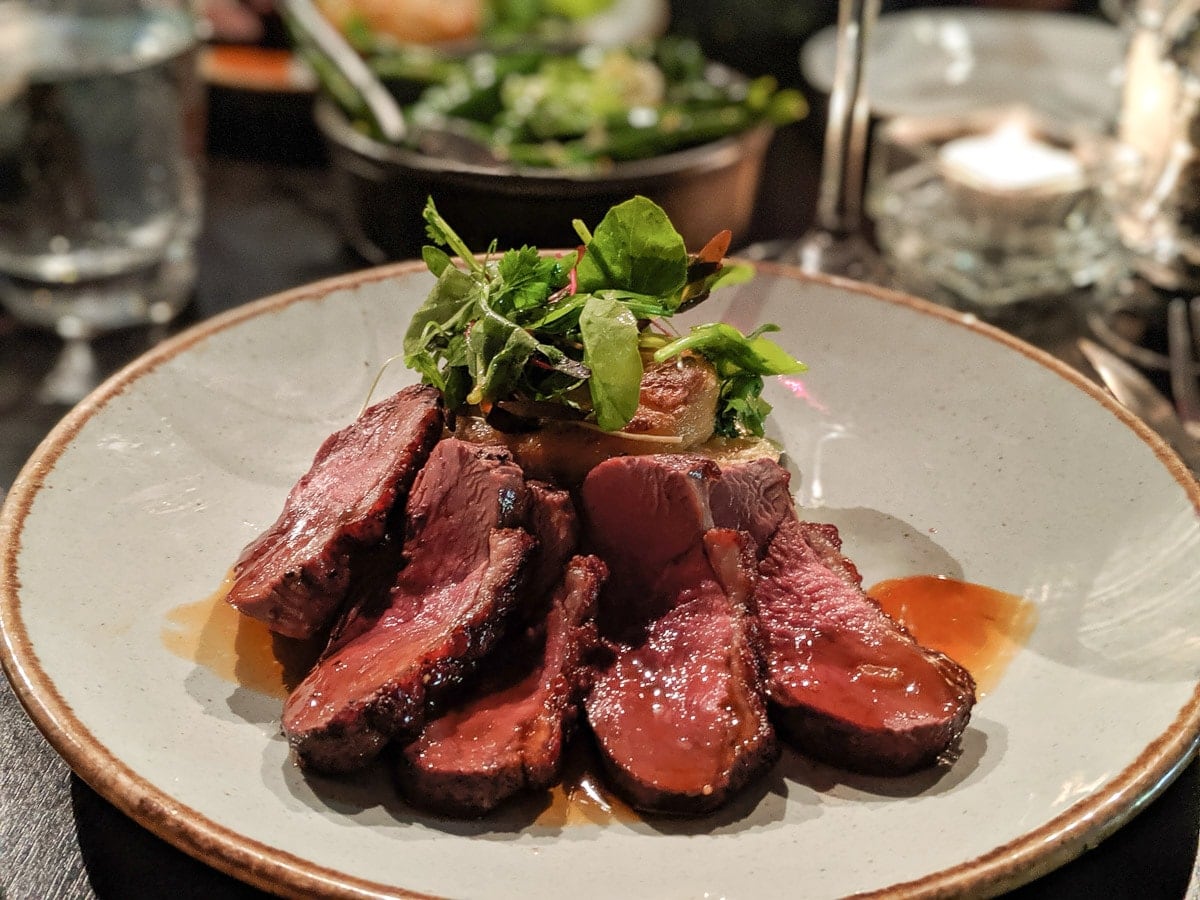 Looking for somewhere nice for a glass of wine or a cocktail in Brighton? Plateau is the perfect spot. Along with some intriguing concoctions, the bartender will be happy to mix up your favourite drink or create something especially for you. The bar also serves a delicious menu of beautifully presented sharing plates – it's the kind of place you pop in for a drink and end up staying all evening!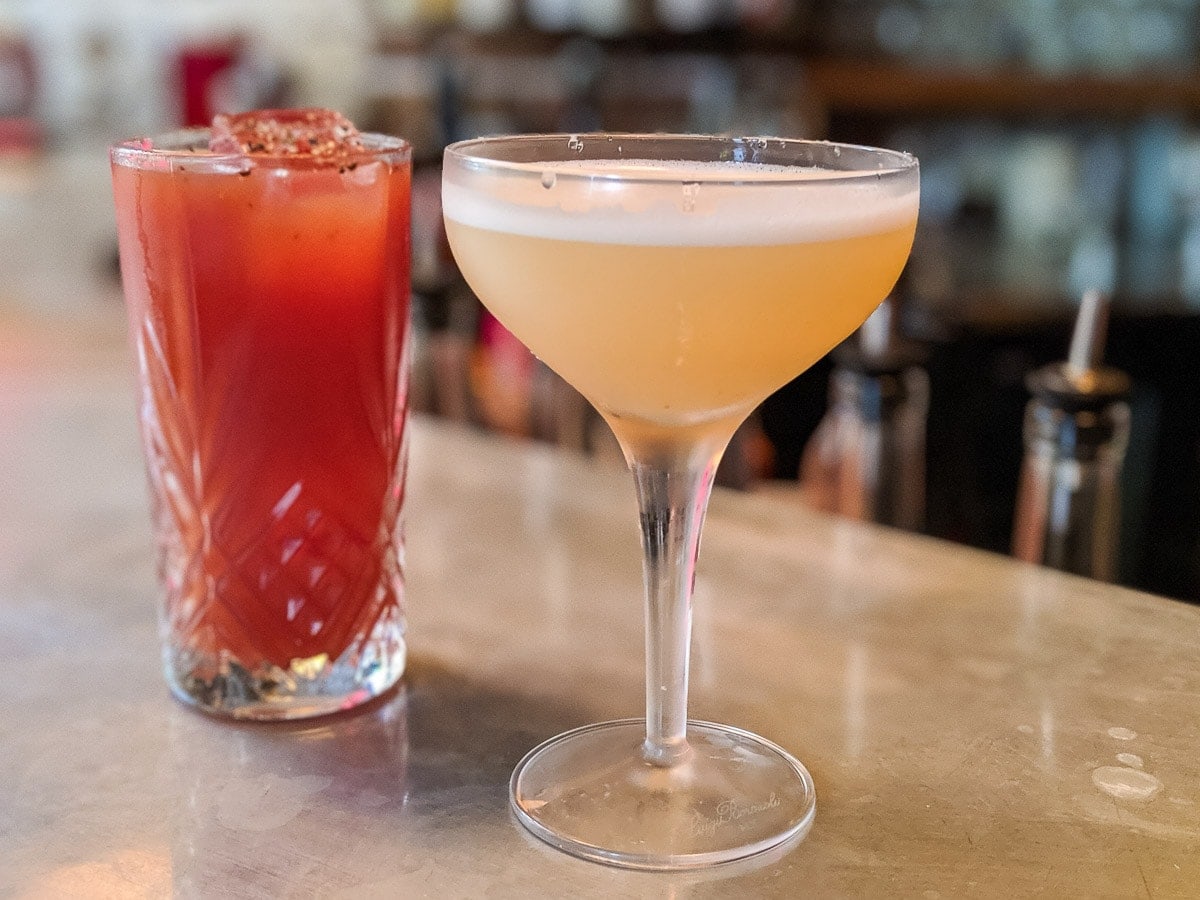 This Brighton escape room is one of the best I've ever done, and that is really saying something! Located above The Hobgoblin pub, the escape game was immersive, fun and just the right level of challenging for us. It had an entertaining storyline and I loved how creative some of the puzzles were – definitely in a different league to many we've done before.
We worked as a two, but the game will suit bigger groups, and is a great activity if you're visiting Brighton for a special occasion, a hen/stag do or just fancy trying something different! I can't say much more, as I don't want to give anything away, but WE ESCAPED!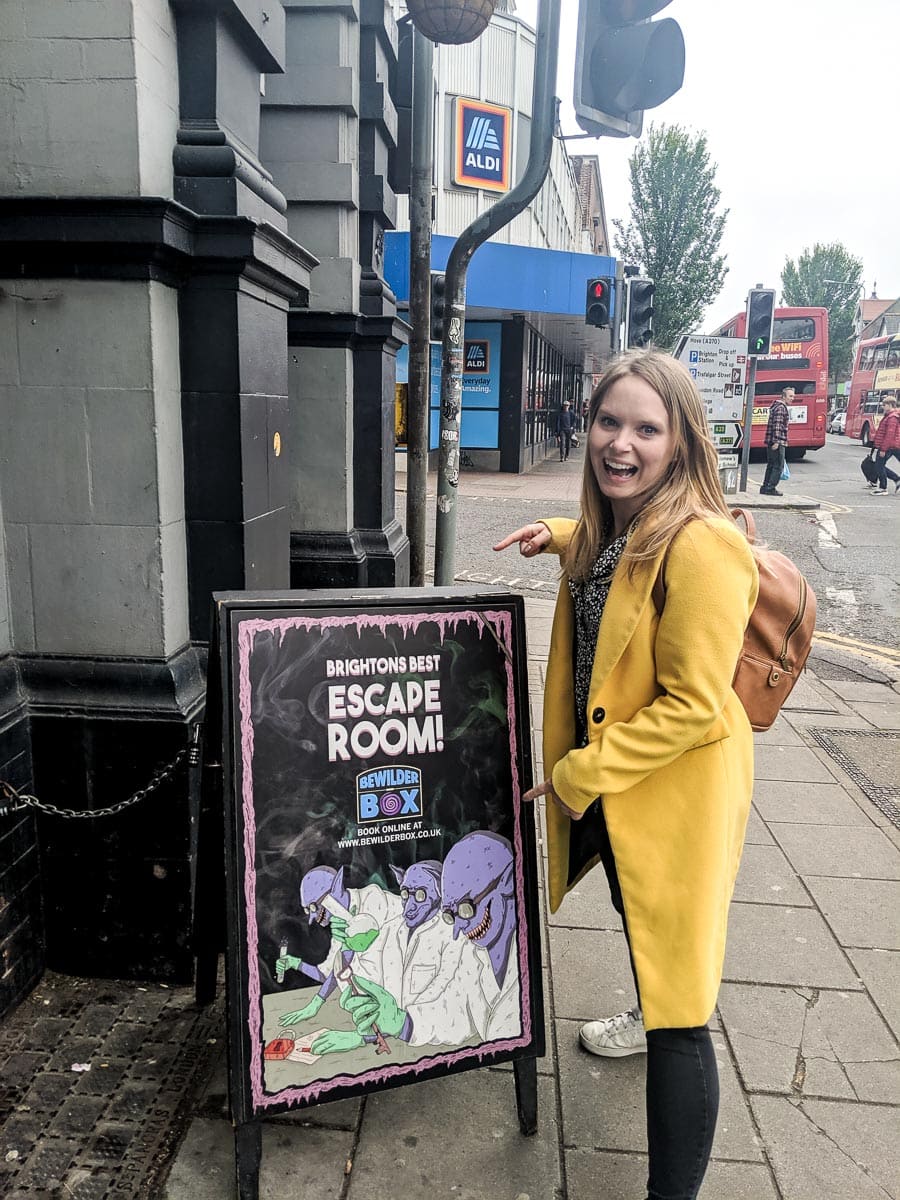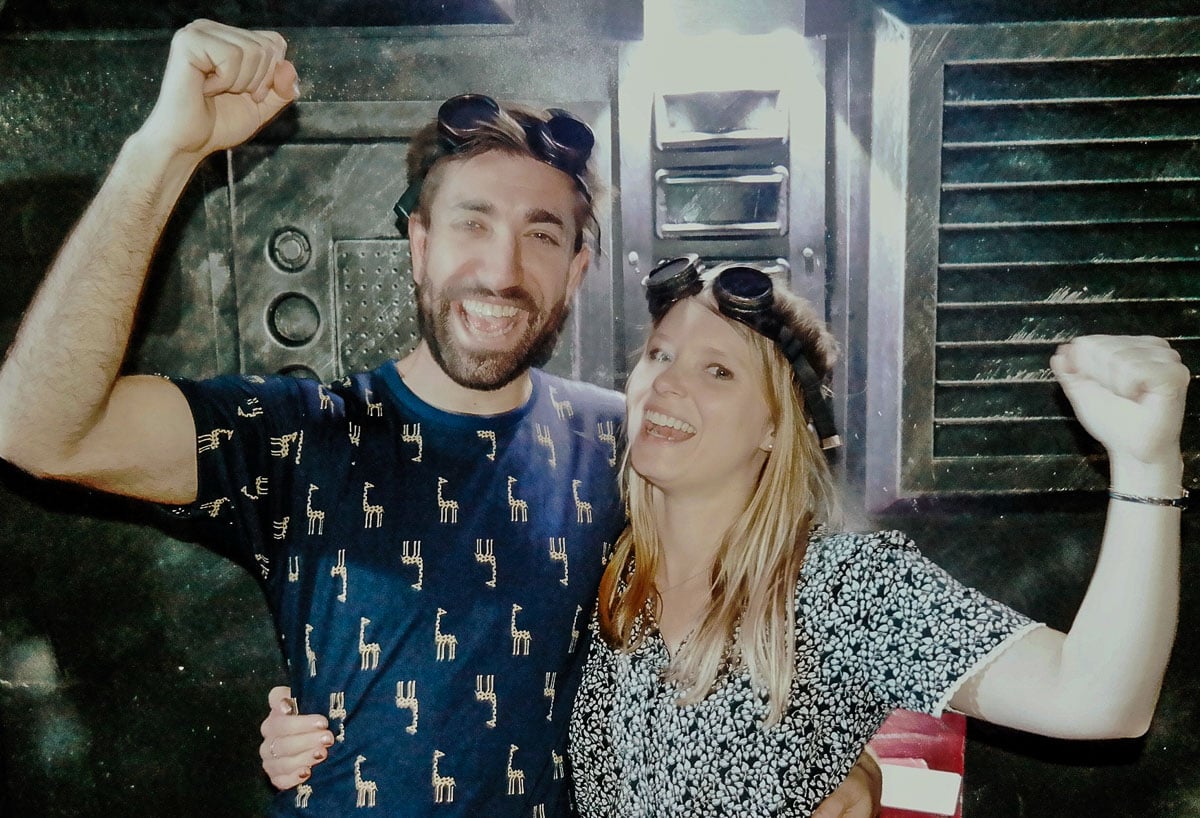 I can't write about Brighton without mentioning the famous pier… the historic Palace Pier. Along with Southend and Blackpool, it's the most famous in the country. As I wondered over the wooden floorboards, with a rather ferocious sea lapping below, I was transported back to my visits as a kid. I used to peer through the gaps and dare my sisters to step on the wobbly floorboards. I'd race to the end of the pier to the helter skelter and the dodgems. Then on the walk back I'd beg my dad to buy me a stick of sweet, peppermint rock.
I can report – nothing has changed! The helter skelter is still there. The sickly, fried scent of donut batter still wafts down the pier. The tarot reader wagon still sits on one side … and damn those 2p machines are just as inviting as they ever were. It's one of those places you can't miss, whether it's out of nostalgia, or because you REALLY want to win a gigantic dolphin to take home!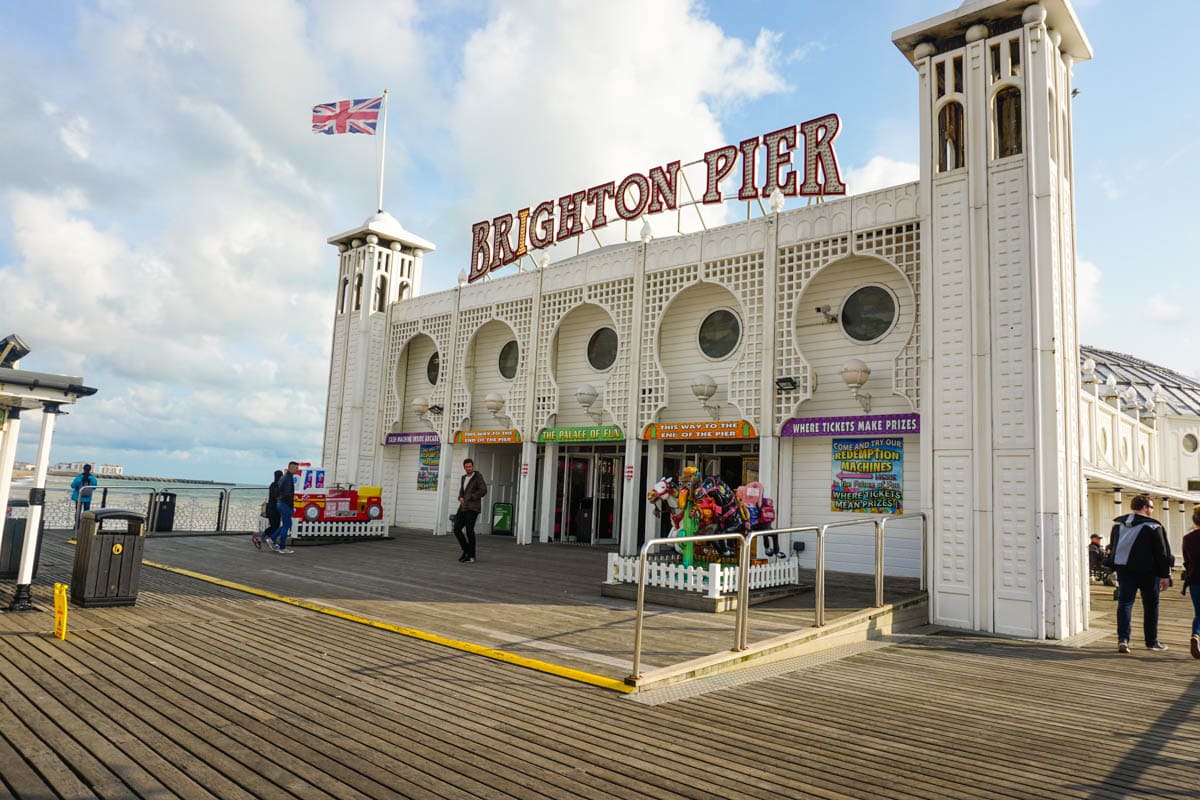 Brighton and Hove Beach Huts
Classic English holiday scene alert! These adorable colourful beach huts run along the seafront from Brighton to Hove. While I didn't have time to cover Hove on this trip, I've been before and it's a lovely town, much quieter and calmer than Brighton, but with plenty of charm too. Be sure to fit in this walk to see the beach huts, and you can always stop for a coffee or an ice cream at the café along the route.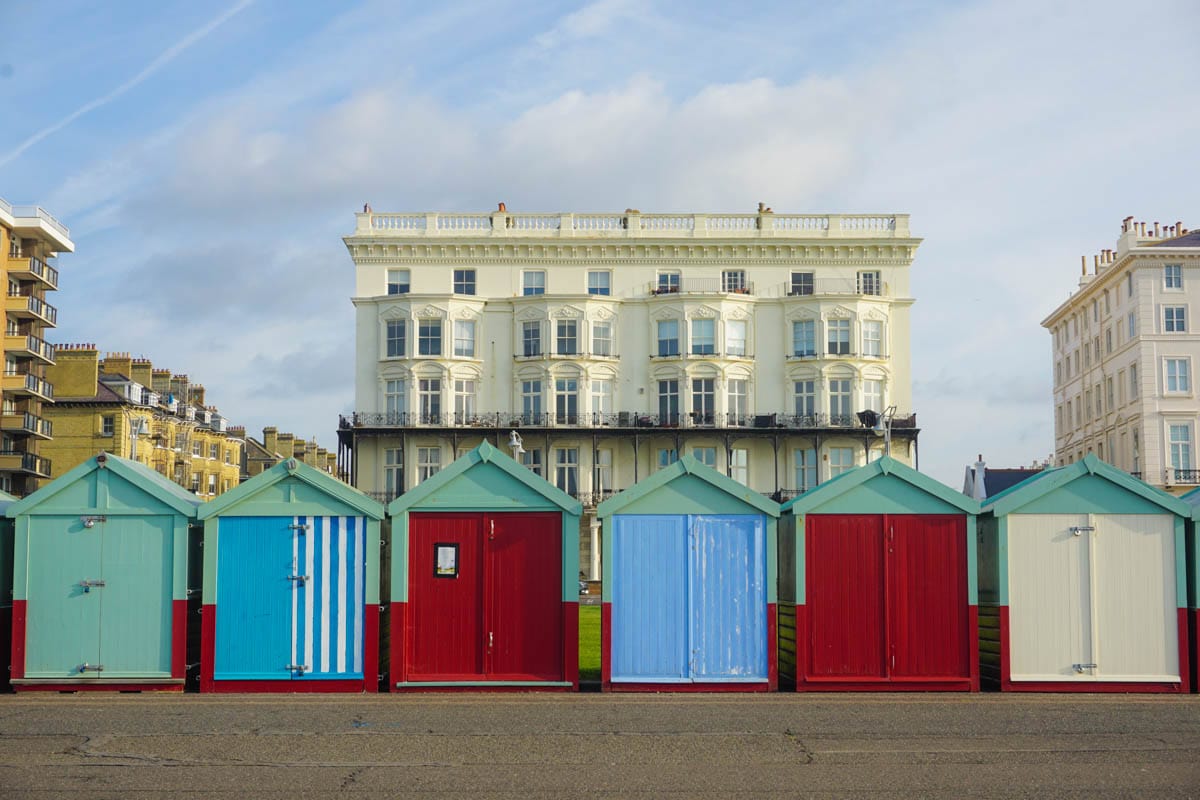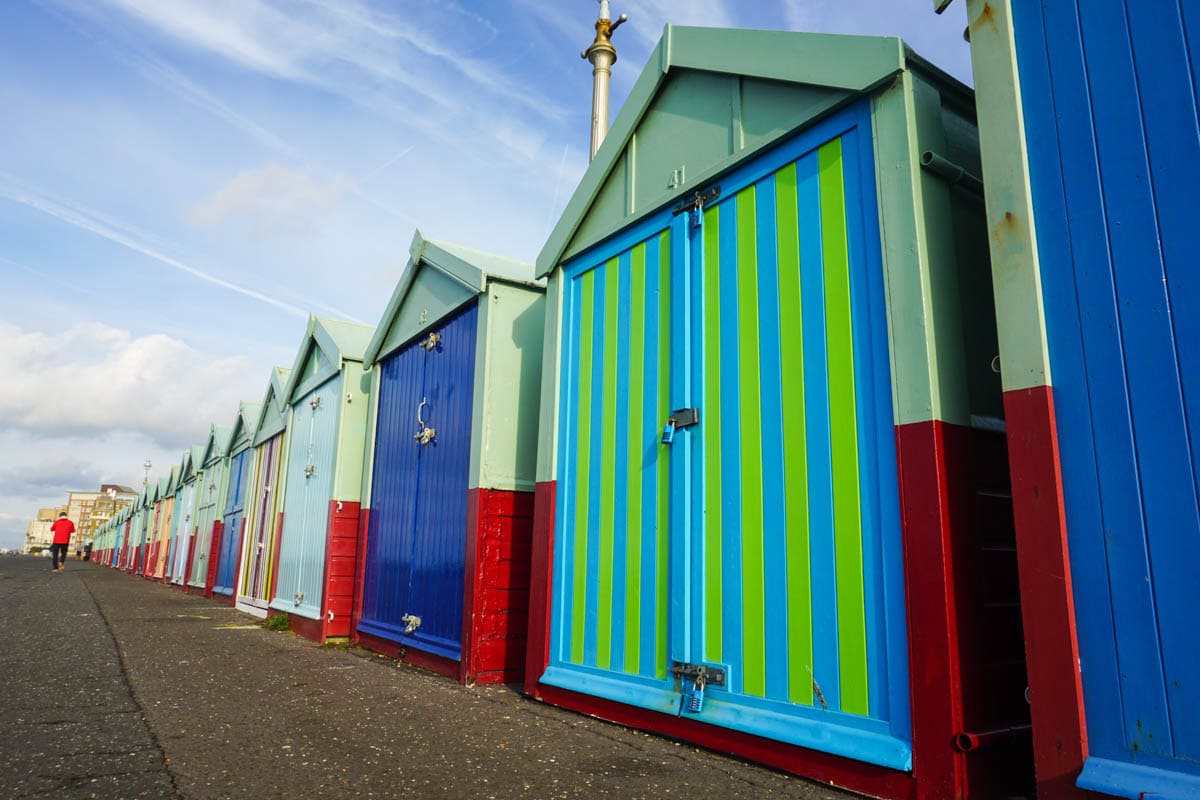 Where To Stay In Brighton
When it comes to hotels in Brighton, there are plenty of gorgeous options. Be sure to check out my round of the best hotels on Brighton Seafront. Here are a few of my favourites…
This seafront hotel is full of stylish touches. Along with smart bedrooms (many with sea views), there's a great bar and restaurant on the ground floor (Harby's Bar and Diner) – the perfect spot for a bite to eat or a pre-dinner cocktail. The best part though? The underground spa where you'll find a pool, several hot tubs, sauna, steam room and relaxation areas.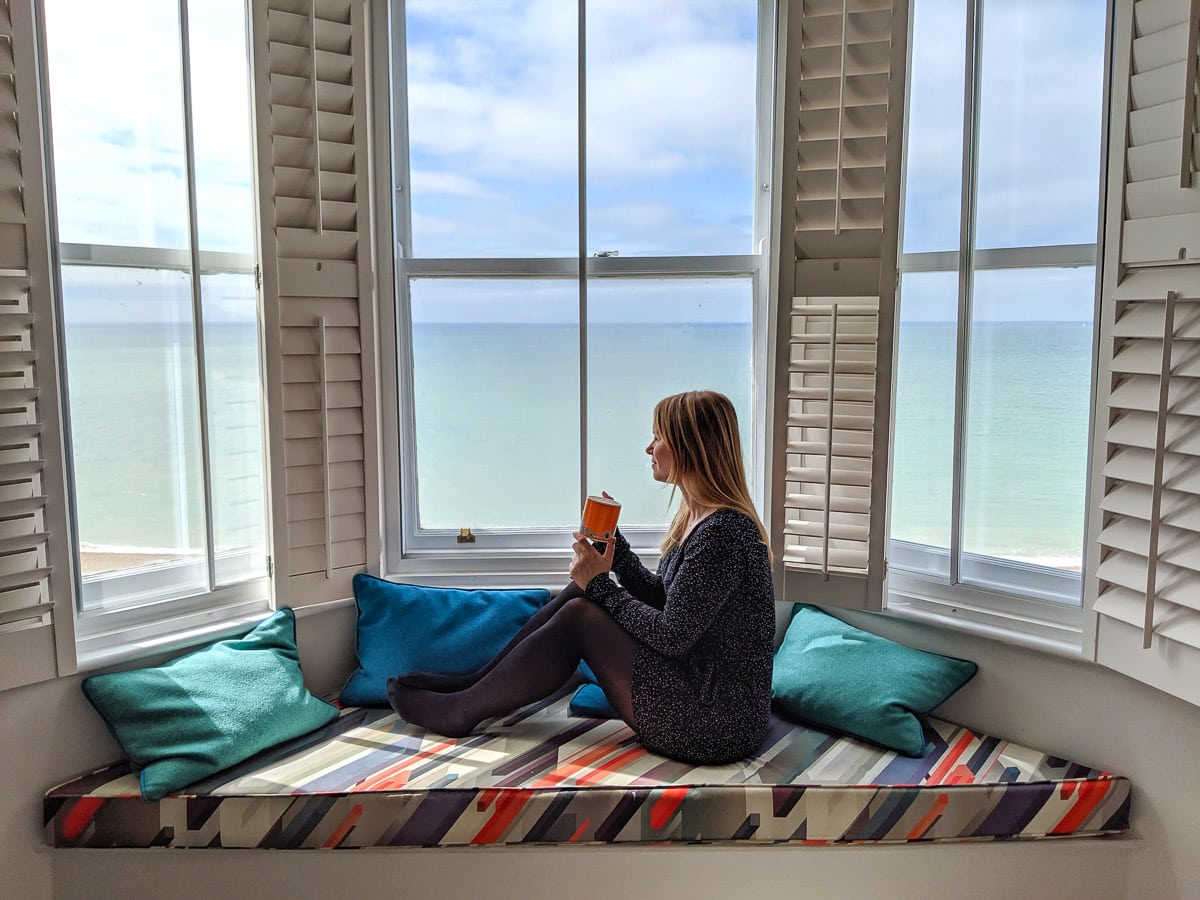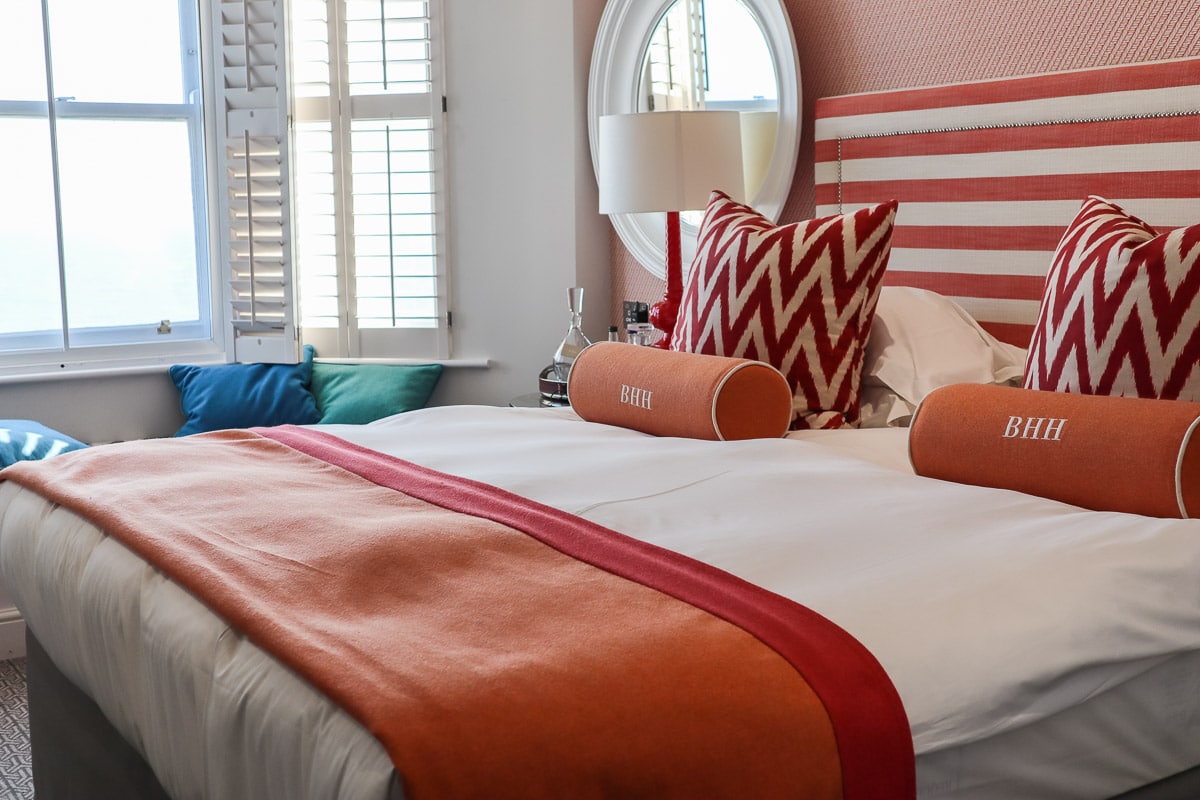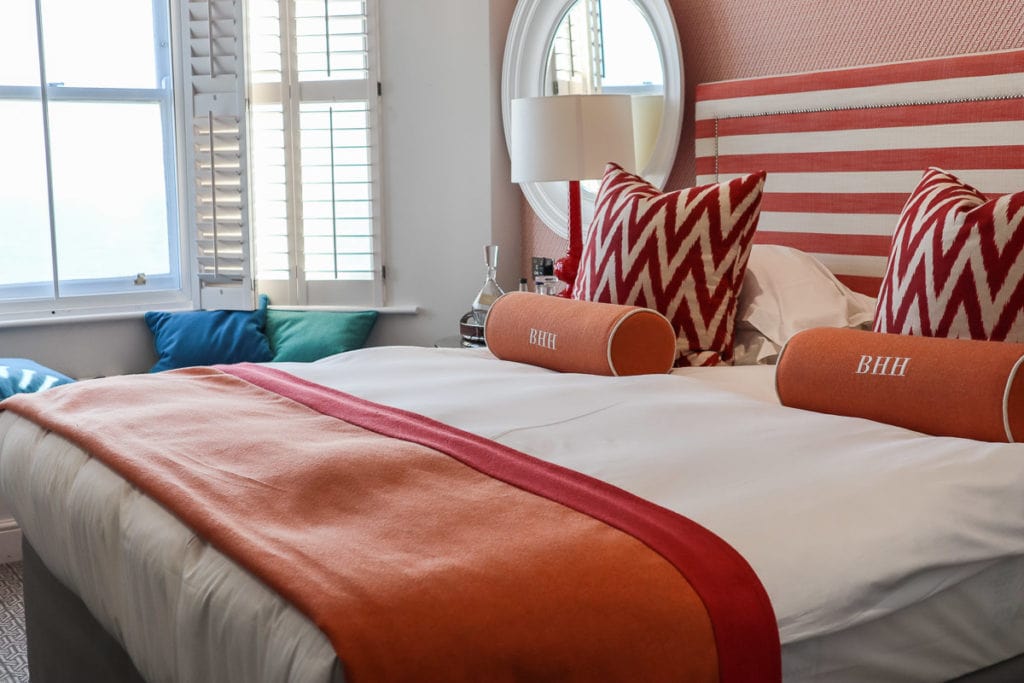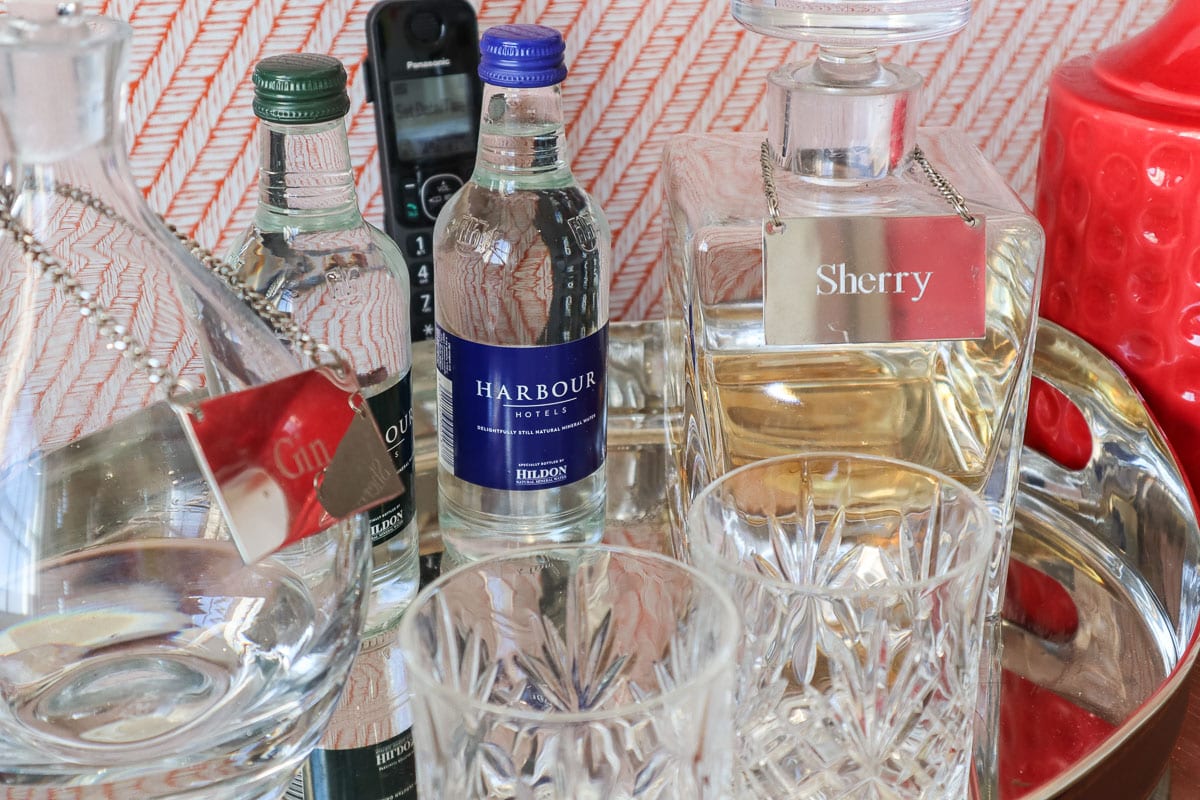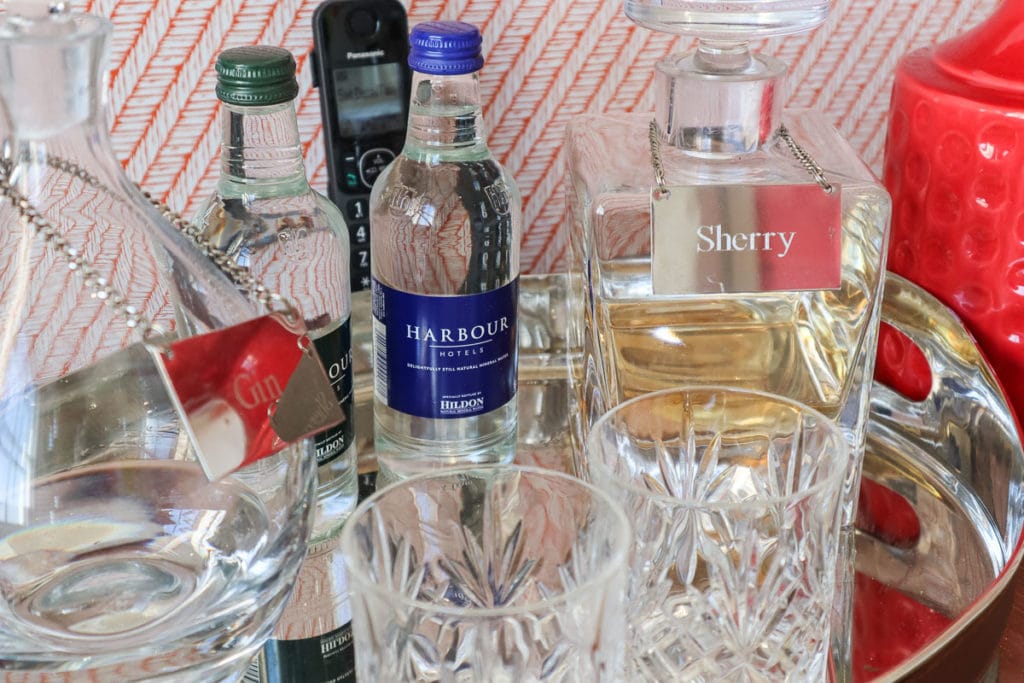 There was also a great spread at breakfast, with a mix of hot and cold options available, plus service was really friendly. I think this hotel is in a great location for a few days by the seaside. It's just a few minutes to the pier, the lanes, and around 15 minutes to Brighton Station.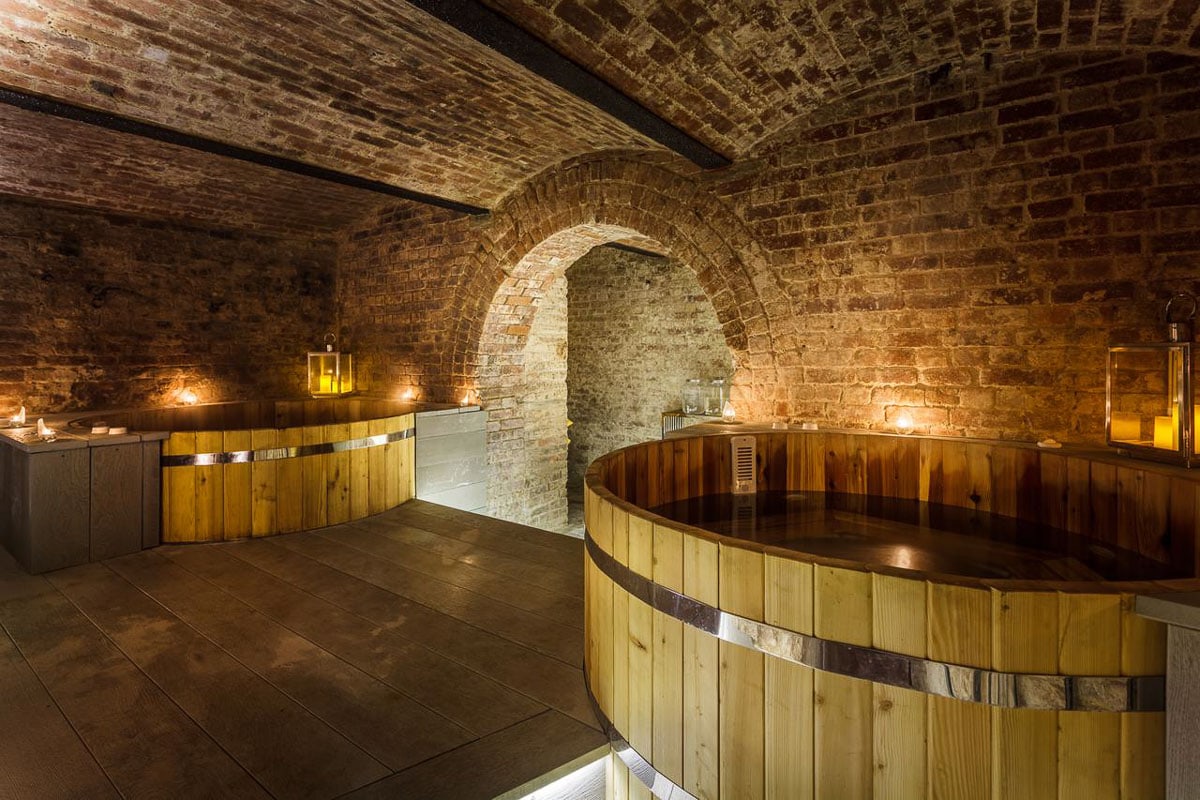 We stayed in the Danube Suite – a huge room with regency windows overlooking the Regency Square. There's beautiful polished wood throughout with a large coffee table and bedframe.
I also loved the in-room bath, toiletries by The White Company and designer details (funky lighting and smart bedding). With super friendly service and one of the best hotel breakfasts I'd had in a long time, it's somewhere I've continued to recommend.
When Is The Best Time To Visit Brighton?
England is a country obsessed with weather. Don't know what to say? Comment on the weather! We talk about it a lot, but contrary to what you may have heard, we don't have awful weather in England. It's just a little unpredictable and varies from region to region.
You can expect average lows of around 5 °C in London in January / February, and highs around 25°C in July / August.
If you're wondering when is the best time to visit Brighton, I'd suggest planning a trip in May or June. The weather tends to be warm and sunny, rain is at a minimum and it's out of peak season, so you shouldn't be battling any big crowds either. The longest day is around 20th June every year, so it's a time you can enjoy maximum daylight hours exploring!
I've never been a fan of November in Brighton – it gets pretty bleak! It's the wettest month of the year, and while December can be pretty cold, there's a Christmas magic around the country which always puts a smile on my face!
---
While my weekend in Brighton was a little bit of a trip down memory lane, it was also amazing to discover new places, and even venture just outside to the Albourne Estate for a totally contrasting experience.
If you've not visited recently, or are planning your first trip, hopefully you'll be able to squeeze in a few of my top tips!
I enjoyed a weekend in Brighton as part of my year as a Visit England ambassador, showing you some of the amazing things to do without jetting off to far off destinations. A big thanks to Visit England and Visit Brighton for organising my trip! Find out more about the Join The World campaign here. As always, all opinions are my own.
Enjoyed my weekend in Brighton blog? Why not pin it for later?