Start planning your trip to Ronda, Spain with this handy travel guide to the top things to do!
Ronda is a magical city built across the deep El Tajo gorge. It has more beauty, charm and history than many cities put together.
I visited Ronda, Andalucia for the first time last January and have been dying to return. It's one of those cities that captures your imagination.
From beautiful alleyways and cobbled streets, to ancient city walls, the famous new bridge and incredible sweeping landscapes, it's easily one of the most photogenic cities in Spain.
Where is Ronda?
Ronda is located about 100 km west of Malaga, within the stunning countryside of Andalusia.
While Ronda is an easy day trip from Malaga, it's also perfect if you're spending spending weekends in Marbella or Seville. The roads are easy for tourists to navigate, and the countryside you pass through will have you glued to the window all the way!
To make the most of your trip, I'd recommend spending a few days in Malaga, before heading to explore Nerja, Antequera and Ronda. If you don't fancy organising a trip, take a look at tours of Ronda such as this one, which include transport and activities.
Things To Do In Ronda
Visit The Puente Nuevo
Ronda's so-called 'new' bridge isn't particularly new… but this 18th Century bridge is what draws the crowds. Joining the two sections of the city, the bridge reaches a height of 100m, with its base deep in the base of the gorge and the Guadalevín river.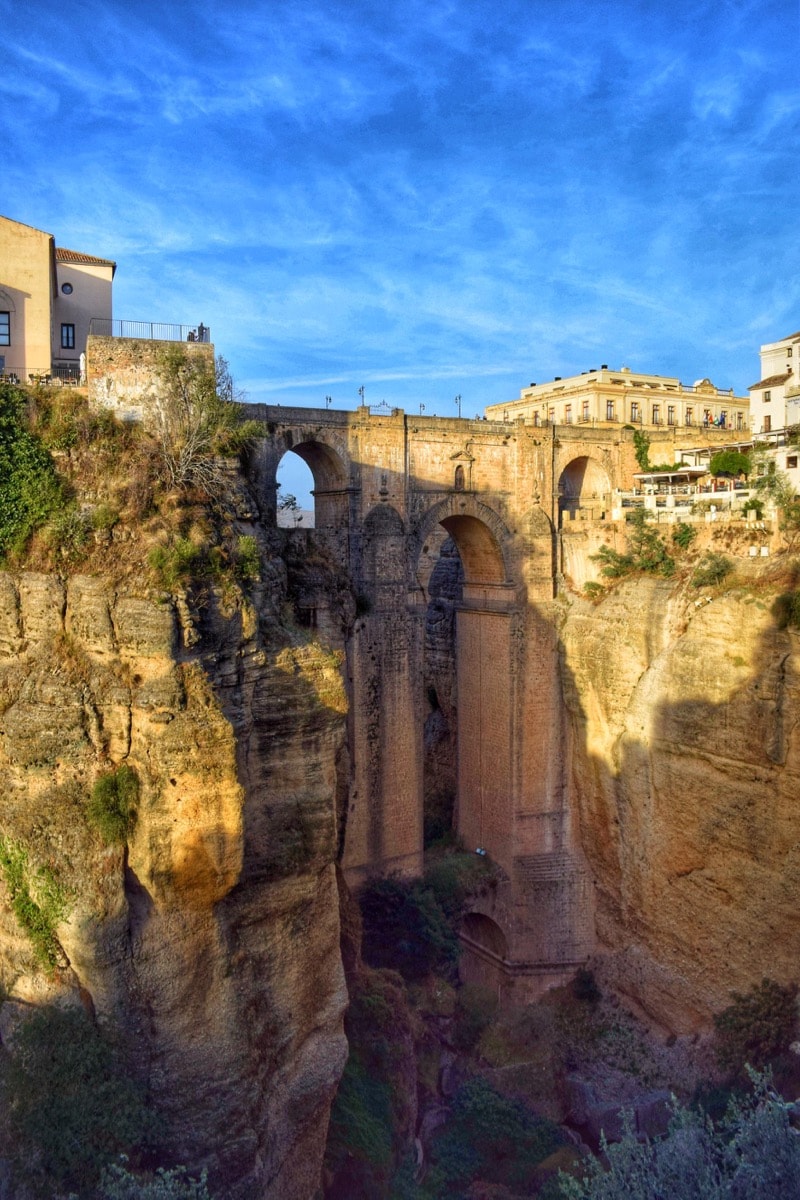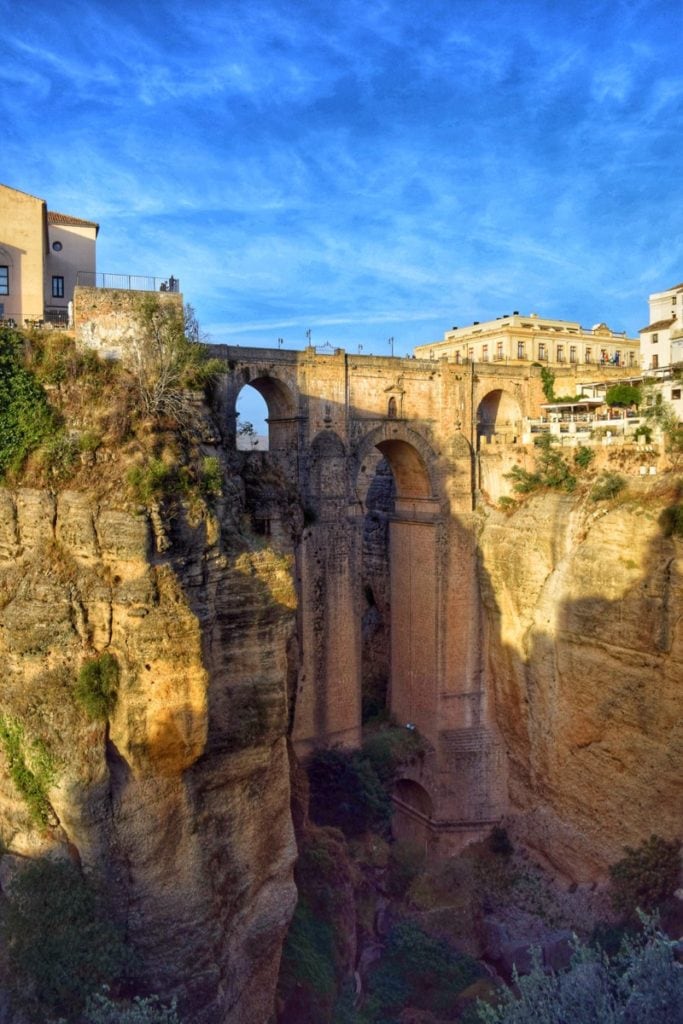 Take a walk in Ronda's Jardines De Cuenca
The Cuenca Gardens are set over a series of terraces. Not only do they overlook the gorge, they also offer great views to the bridge. I visited at sunrise which cast a magical light across to the bridge, illuminating it in a vivid shade of yellow and gold.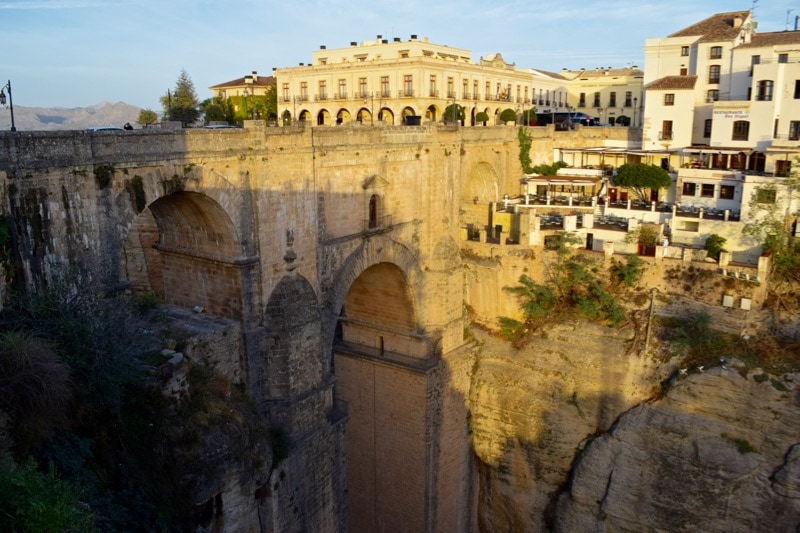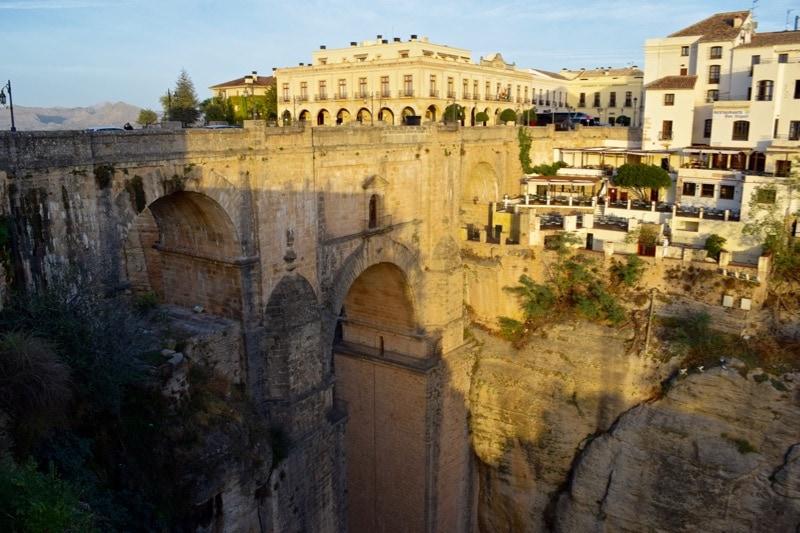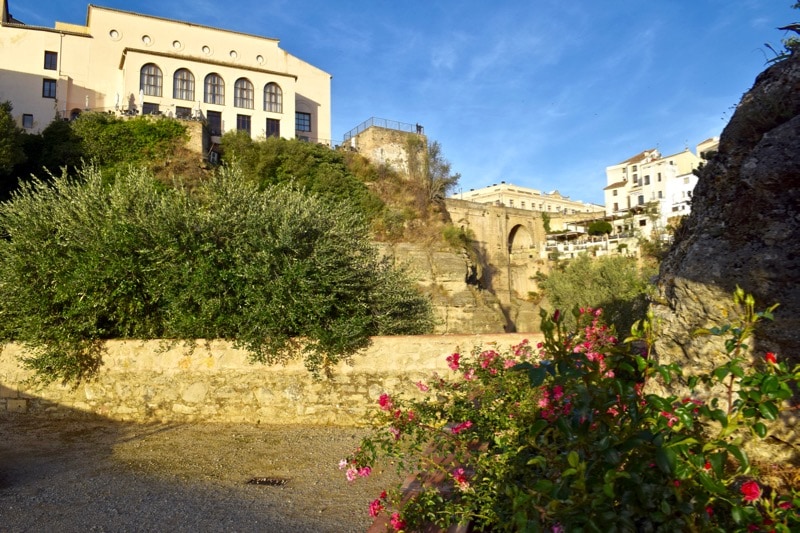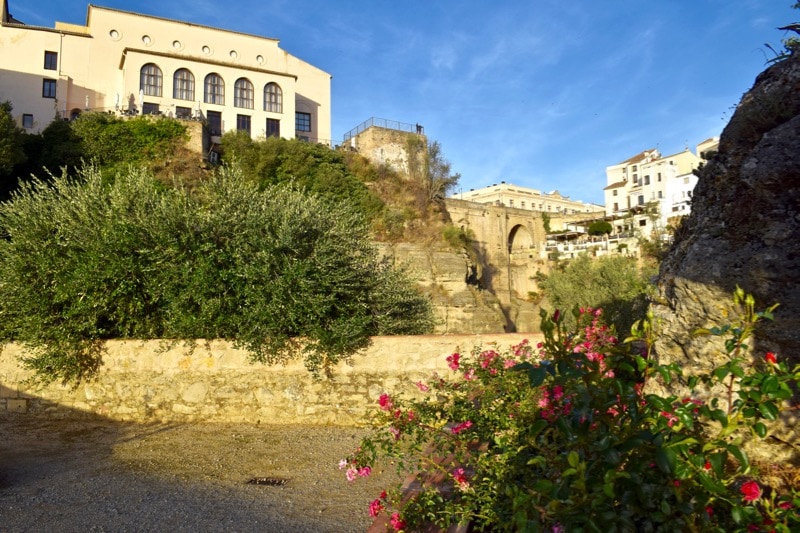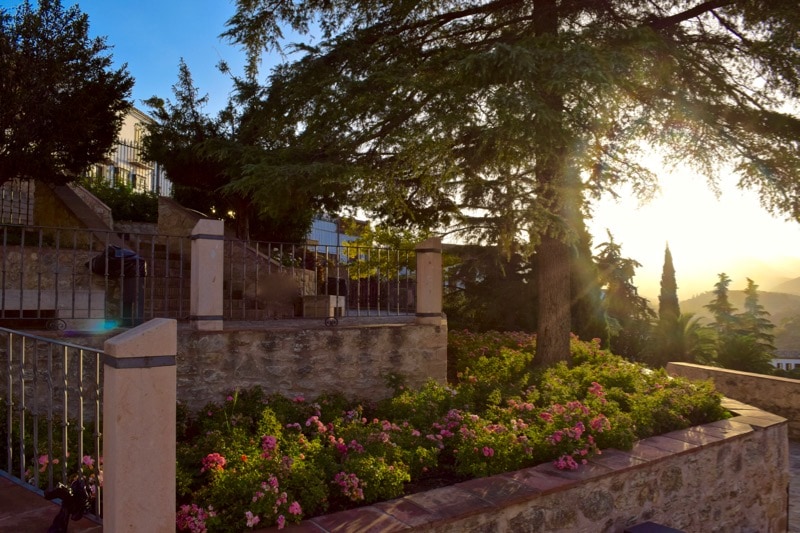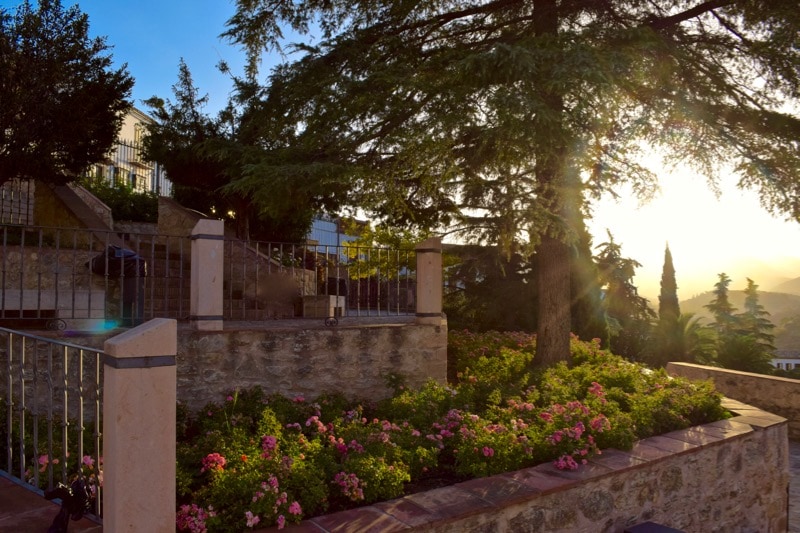 Tour Ronda's Plaza Del Toros
Ronda's bullring is one of the oldest and most picturesque in Spain. The city is often said to be the home of modern day bullfighting after Francisco Romero reinvented the sport in the 1700s.
While I'd never endorse it as an activity (quite the opposite in fact,) there's no denying this is a stunning piece of architecture. As you wander the sandy arena, it's amazing to think of it filled with 5,000 spectators.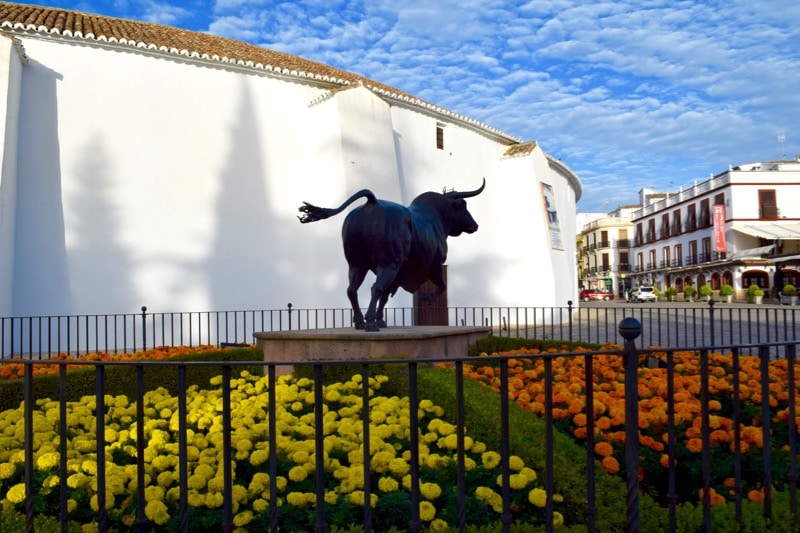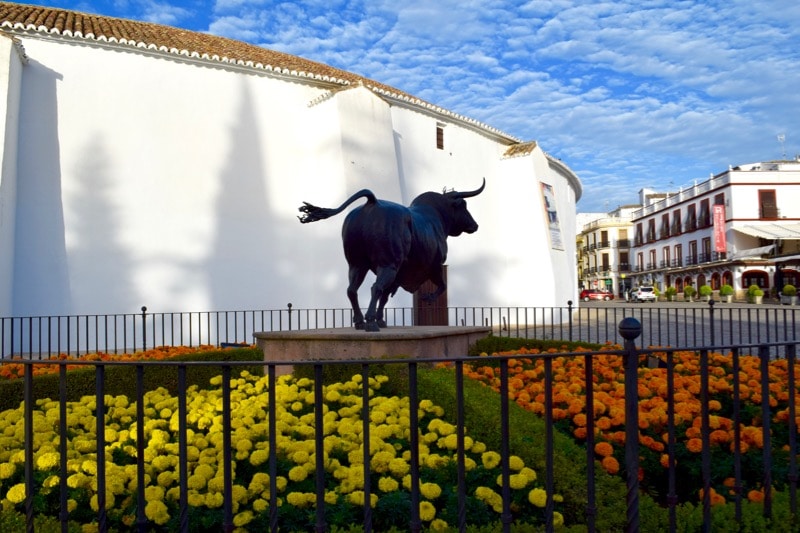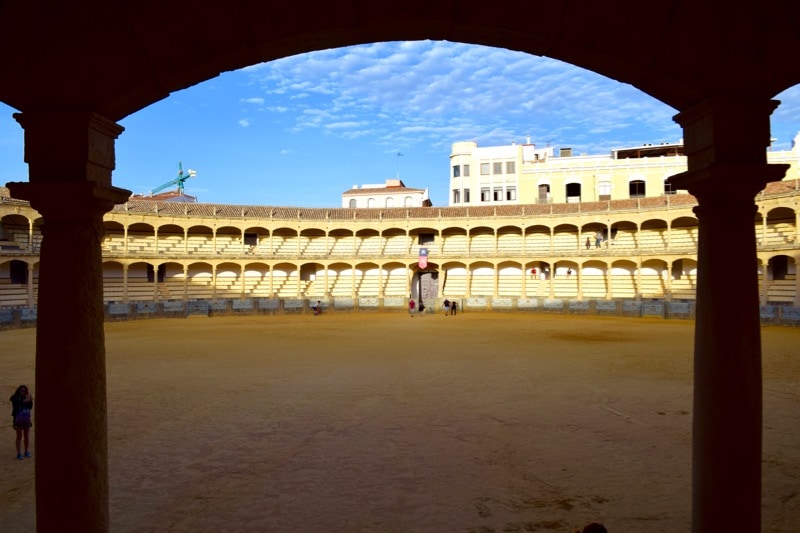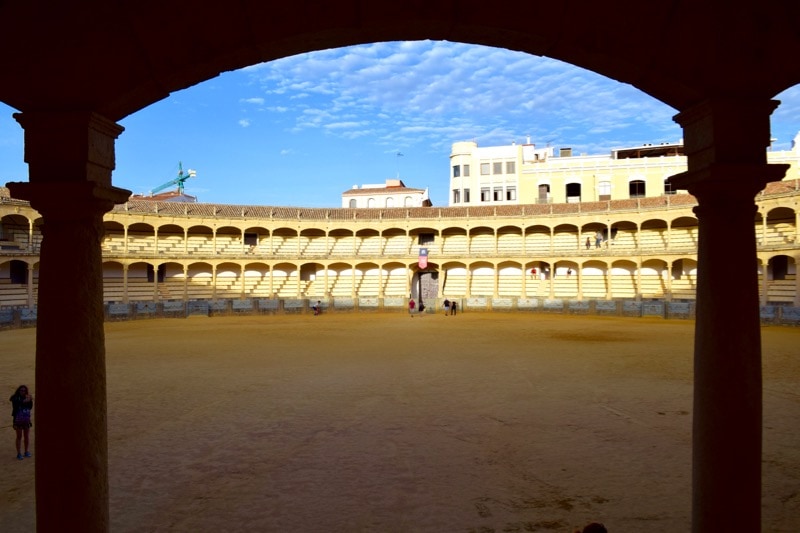 Check out Ronda's stunning views
I've already said it, but Ronda is a city of stunning views. From the dramatic balconies overlooking the fields and mountains, to the ancient cobbled streets, you'll be continuously reaching for your camera.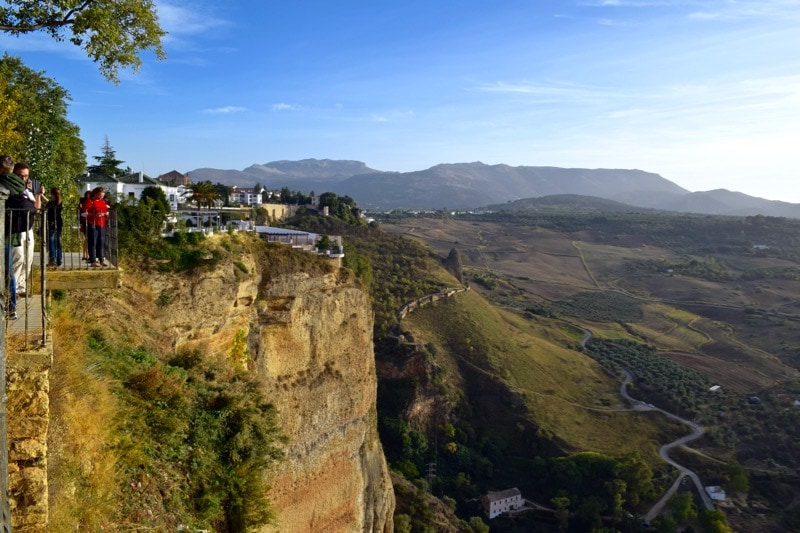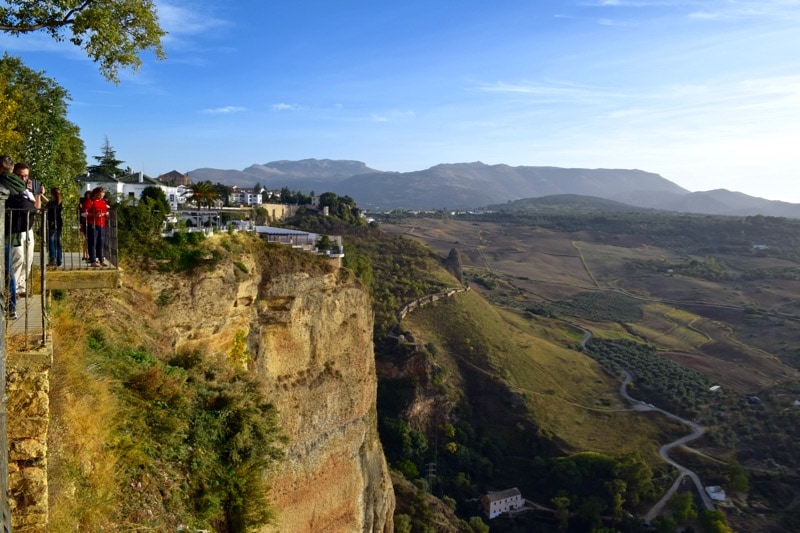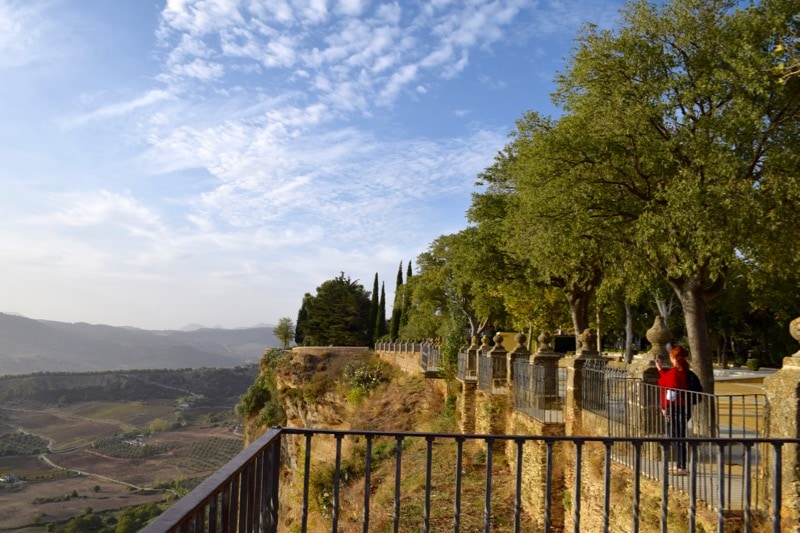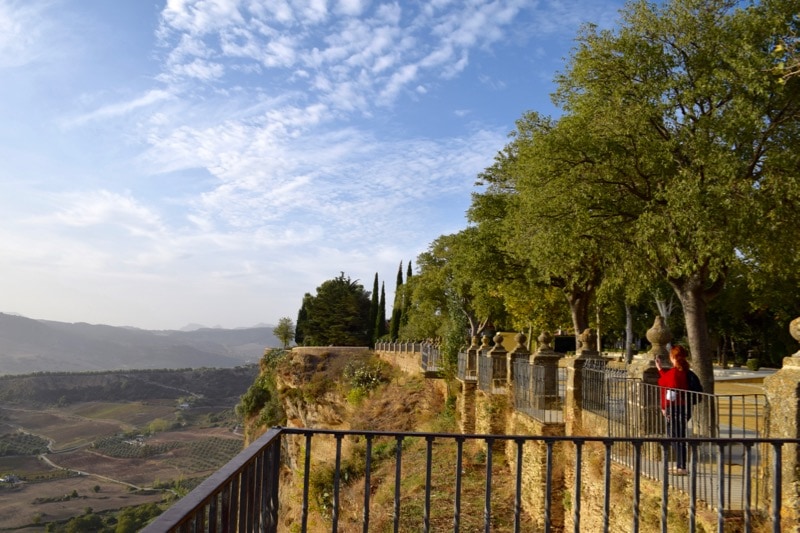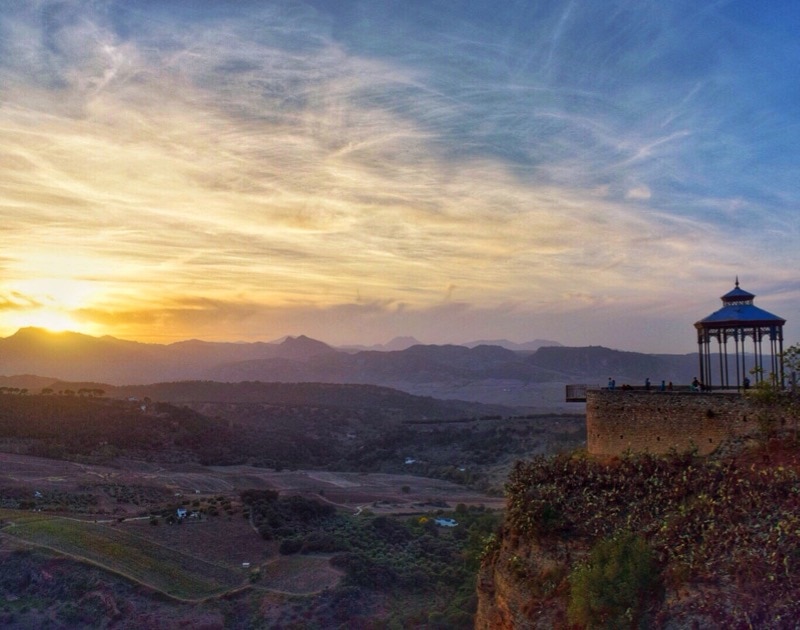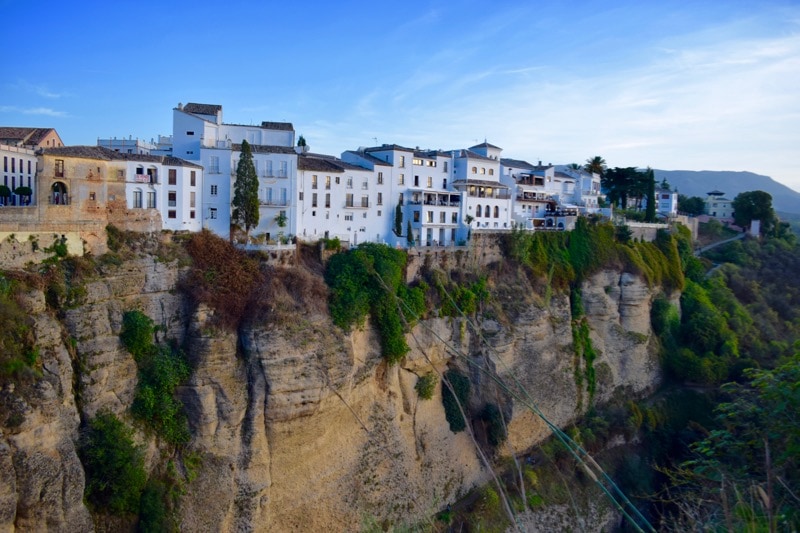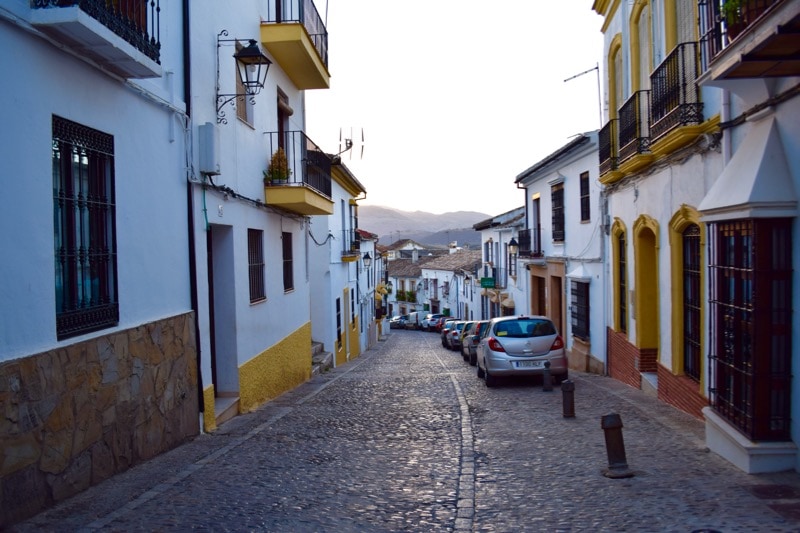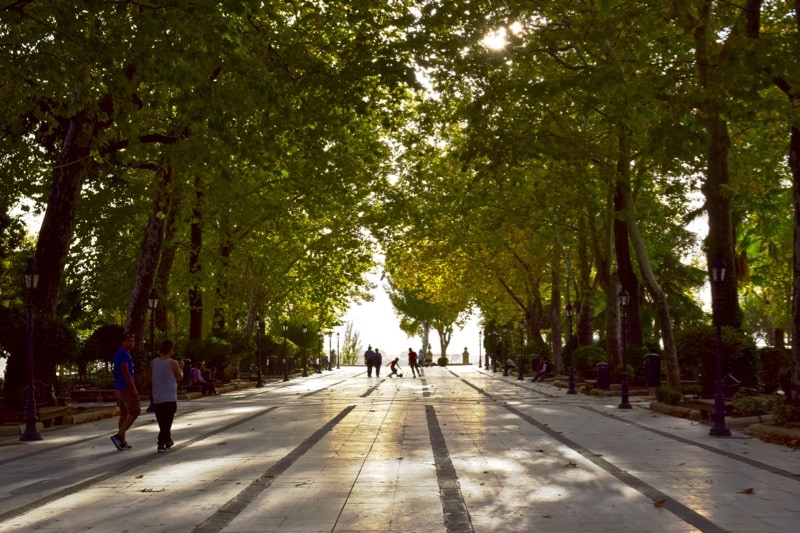 Go wine tasting at one of the Ronda's premier wineries
The region around Ronda is perfect for producing wine. At 700m, the area benefits from hot days and cool nights – the perfect conditions for producing great wine.
Bodega Joaquin Fernandez produces around 60,000 bottles of red a year. If you stop by here for an afternoon, not only can you enjoy the stunning views of the vineyards, but also learn about the wine by tasting it. I'd say that's my kinda trip!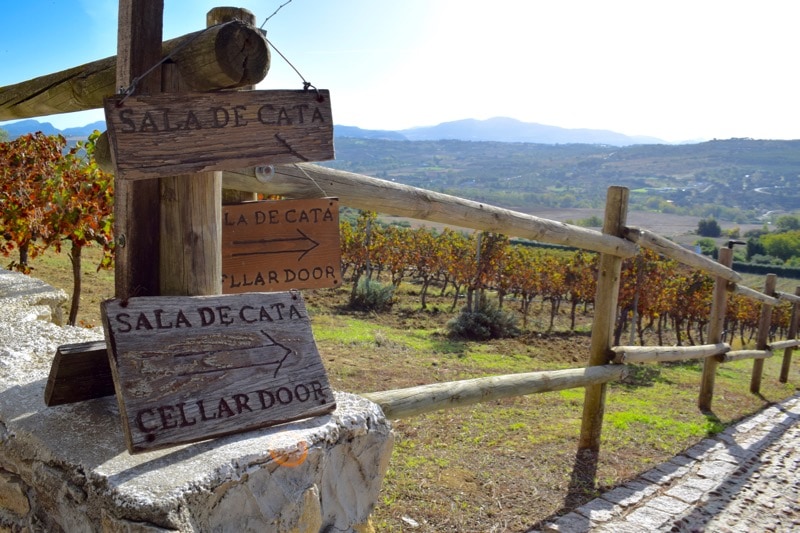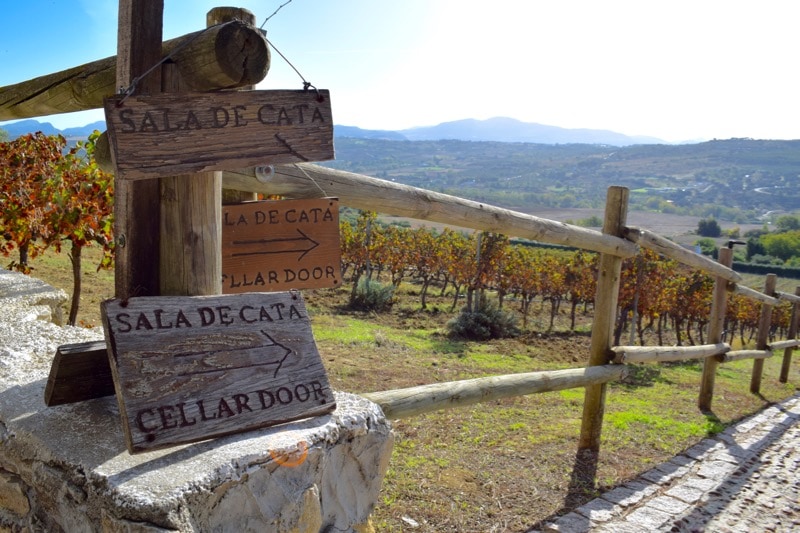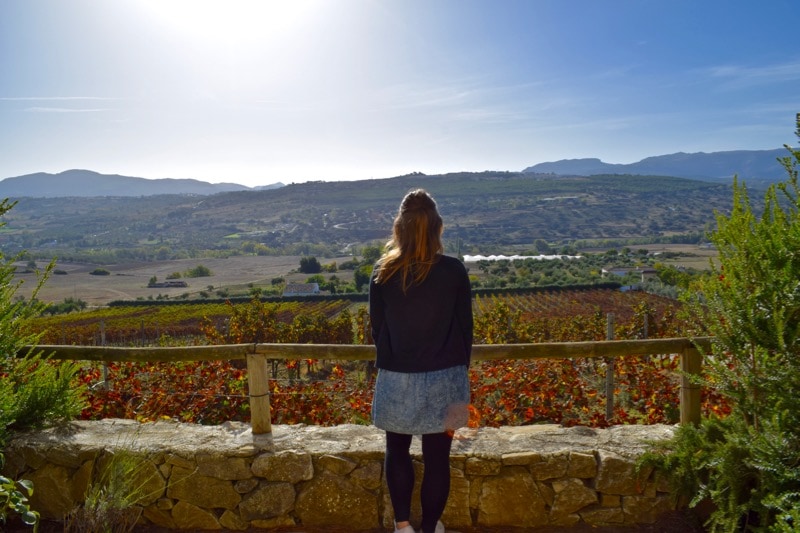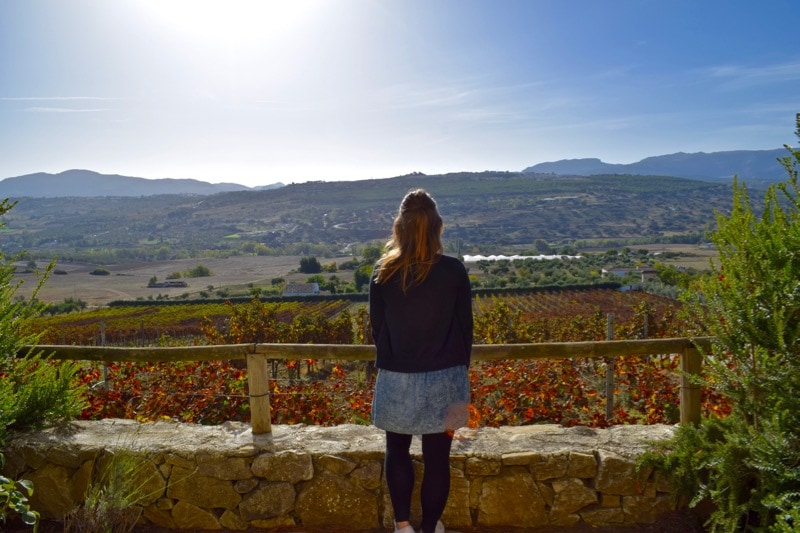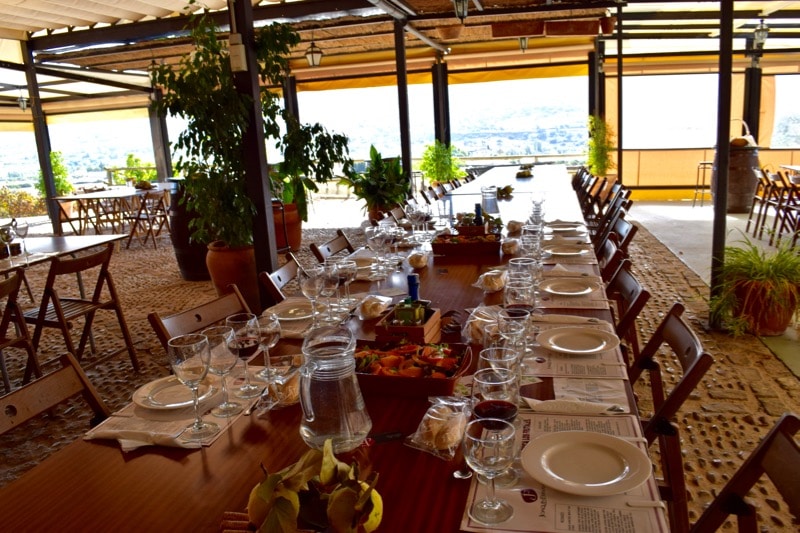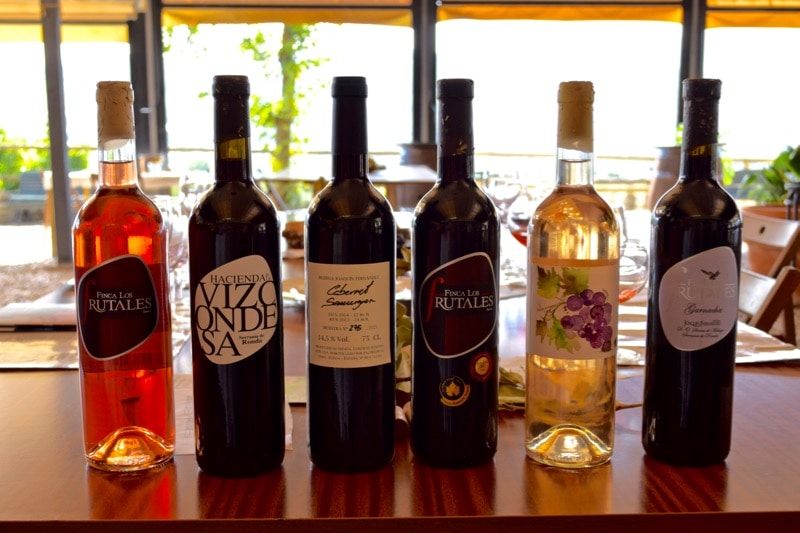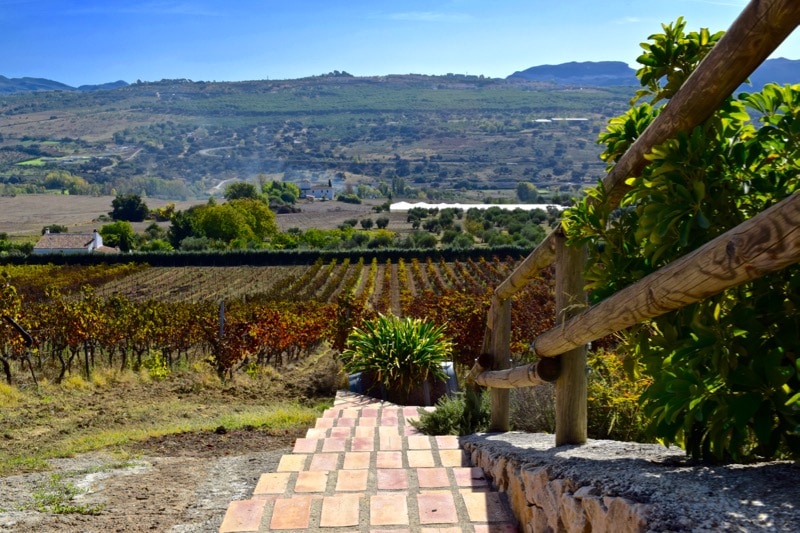 Interested in travelling around Spain? Check out these posts for inspiration and to help plan your visit:
Enjoyed this post? Why not pin it…