Time to travel around Valencia in Spain!
**UPDATE 2019: I have personally visited Valencia now so you'll find lots of brand new content on the city here:
I met vlogger and travel lover Toby Dolier a few years ago when we worked in radio together. He entertained us all with his weekly vlogs (I even featured in a few!) He's got a huge passion for travel, so it's time to hear about his recent trip to Valencia – including great recommendations on where to cool off when the city is scorching, and where to sample some of the best paella!
A friend says to you "I'm off to Spain for a week", and this is what runs through your head as possible destinations…
Barcelona?
Madrid?
Seville?
The Costas?
The Canaries?
The Balearics
Benidorm?
It is, isn't it?
Typical! I knew it! You've missed one rather important one. I'll give you some clues…
1) It has an enormous beach….? … OK that doesn't narrow it down much.
2) It has a beautiful ancient city, started by the Romans, continued by the Moors and with largely now mediaeval architecture…? … Still nothing?
3) It's the third largest city in Spain…?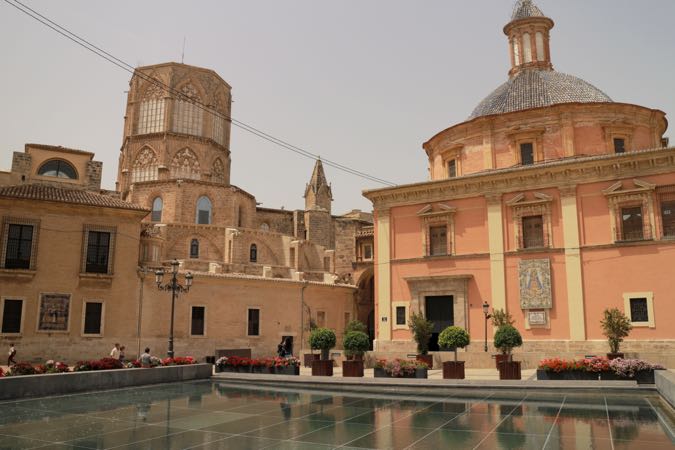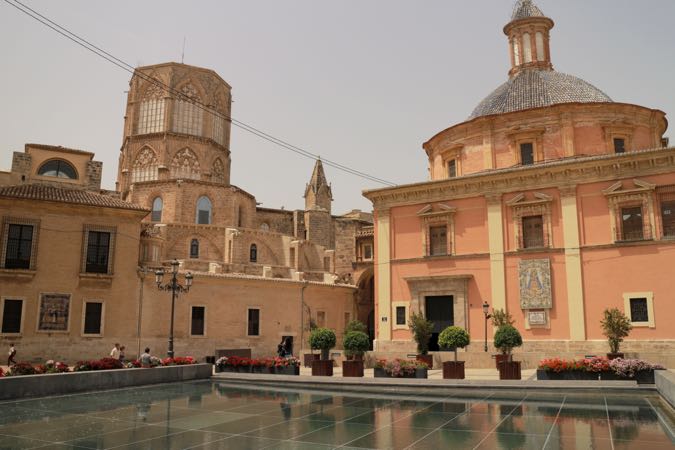 Seriously you should have it by now… it's Valencia! Known for its oranges of the same name but now undergoing a true 21st century renaissance. I spent 4 days there this May and it's even better than I remembered from my visit 5 years ago.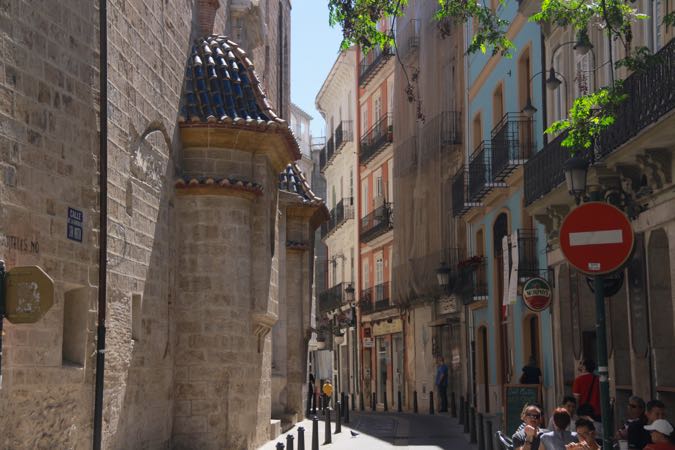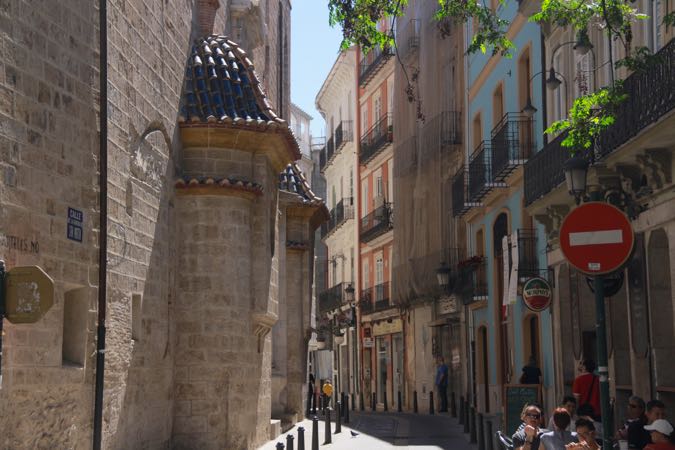 As I mentioned a large part of the centre of the city is mediaeval which means there aren't a lot of large hotels. They do exist and I remember staying in a very nice one previously, but on the whole they are in the newer southern part of the city around Plaça de l'Ajuntament.
If you want to be right in the middle of it, and experience the real bustle of an ancient city with its beautiful market, cathedral and narrow streets, you'll need to go self-catered – which we did.
My girlfriend & I stayed at one of the many Valencia flats which are scattered all over the old city. They're modern conversions of old buildings with 1 or 2 bedrooms and an open living/dining space with a fully working kitchen and utilities.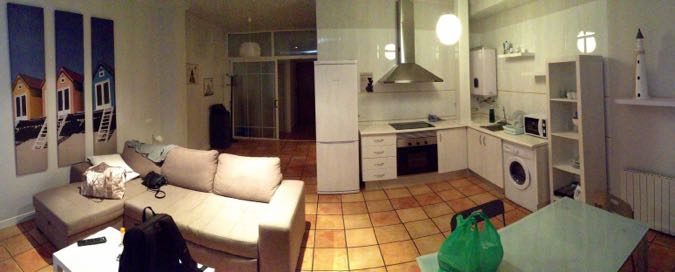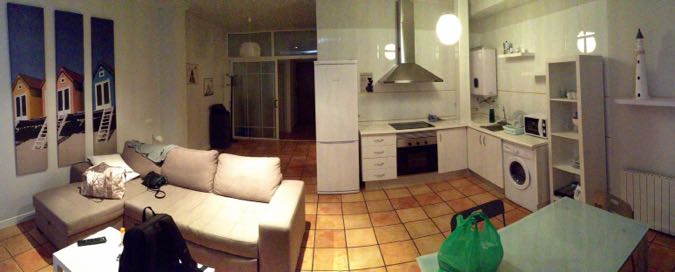 Better still for reasons I'll get to later, they are fully air-conditioned. The process for checking in is simple and you don't even need to tell anybody when you check out as the key goes in a combination locked box.
Day 1 in Valencia
On the day we arrived, we went for a bit of a wander and discovered 1 of the 2 remaining ancient gates of the city, both which can be visited very cheaply (or free if you buy a Valencia Tourist Card.
TOP TIPI'd recommend picking up a Valencia Tourist Card for the duration of your trip. They're very reasonable, include entry to many of the city's attractions (including Torres de Serranos), discounts and freebies at local restaurants and offer complimentary transport (including to the airport). Check latest prices and find out more here
One is to the west of the old city, the other to the north. They're easily visible as they literally tower over the adjoining streets. From there, we continued on to the botanical gardens which are small but pleasant and are home to a very large population of cats. They act as a kind of sanctuary for the city's strays, who are fed and watered by local volunteers.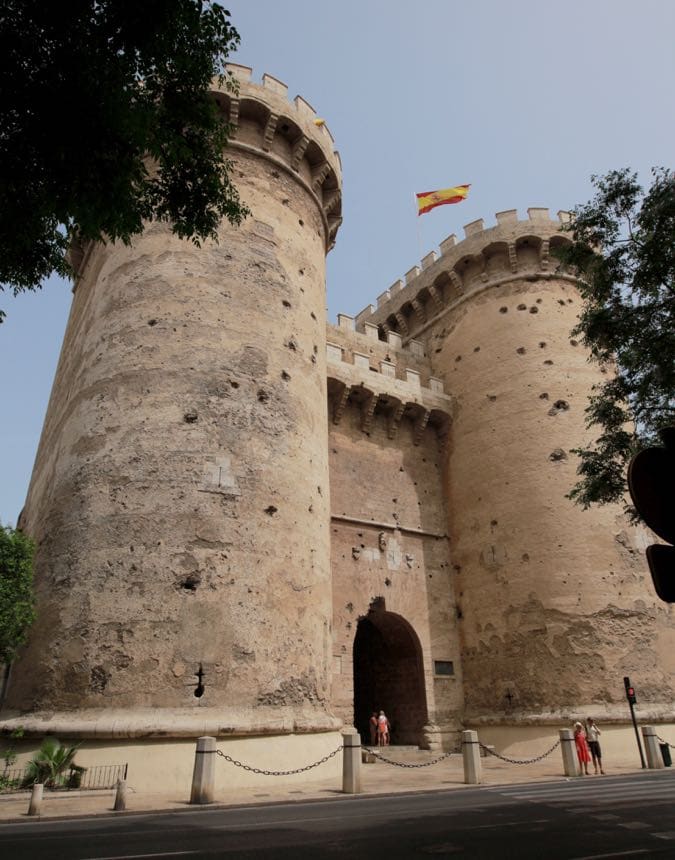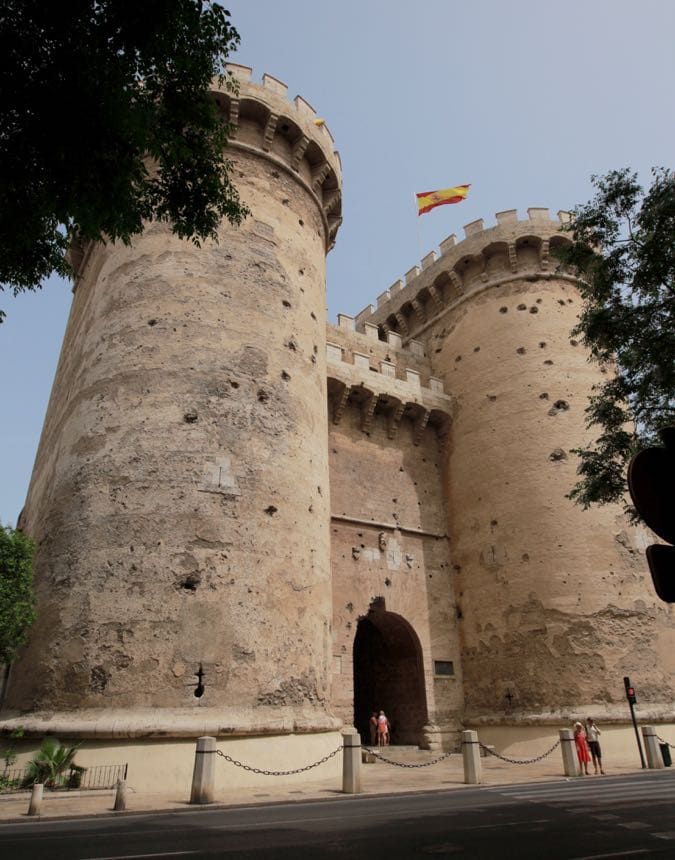 That evening, tired from our travels, we visited Restaurante Canela at the end of our street (which we pre-booked). Thanks Trip Advisor!
Valencia's other, and arguably more famous food export, is paella. Not so much a national dish as you might think, much more a regional specialty from Valencia. Traditionally it is made with chicken, rabbit and snails…. but if like my girlfriend you're not keen on snails, they can do it without.
It was quite delicious, plus the restaurant was beautiful, and looking around at everyone else's dinners, they all looked pretty good too. Whilst Valencia isn't famous as a foodie destination, there are certainly gems to be found. But beware all over Spain, and particularly in Valencia restaurants rarely open before 8:30pm or more often 9pm!
Day 2 in Valencia
The following day we got to do one of my favourite activities, a late birthday present for me, segwaying! We booked the special long tour taking in the old river bed, the city of arts and sciences and the old city itself. One thing to mention about Valencia is that the river Turia which used to run around the old city was diverted after a huge flood in 1957, leaving the old river bed bare. After a brief unsuccessful attempt at using it as a highway it has since been converted into a 9 km long garden, with a Zoo (Bioparc) at one end and a very impressive set of museums, opera house and exhibition centre at the other (The city of Arts & Sciences).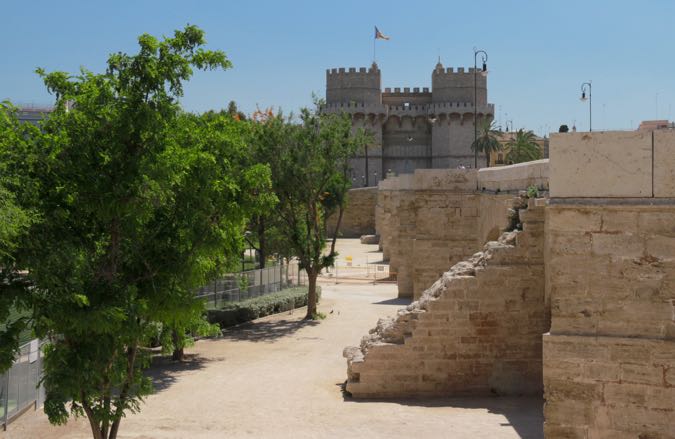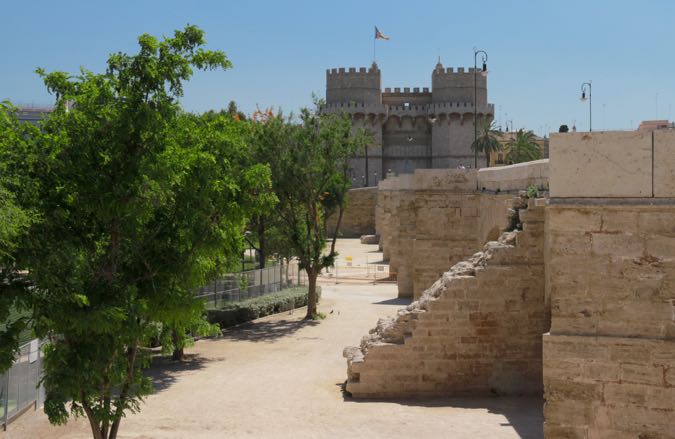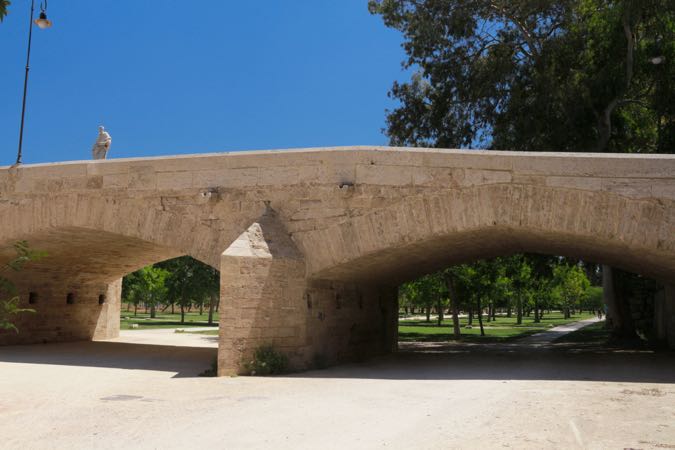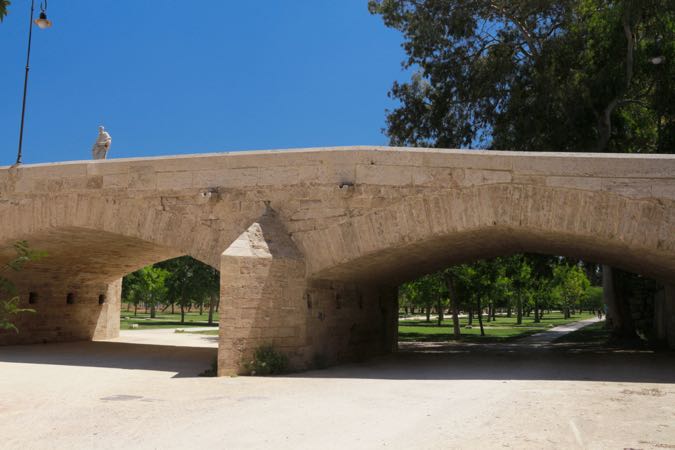 Our excellent guide Evgeni took us on what turned out to be a private tour, I can't say enough good things about this! The riverbed is very long and to see as much as we did on foot, would have resulted in some very blistered feet and about 6 hours walking. On a Segway you can do it with very little effort in about 2 and a half.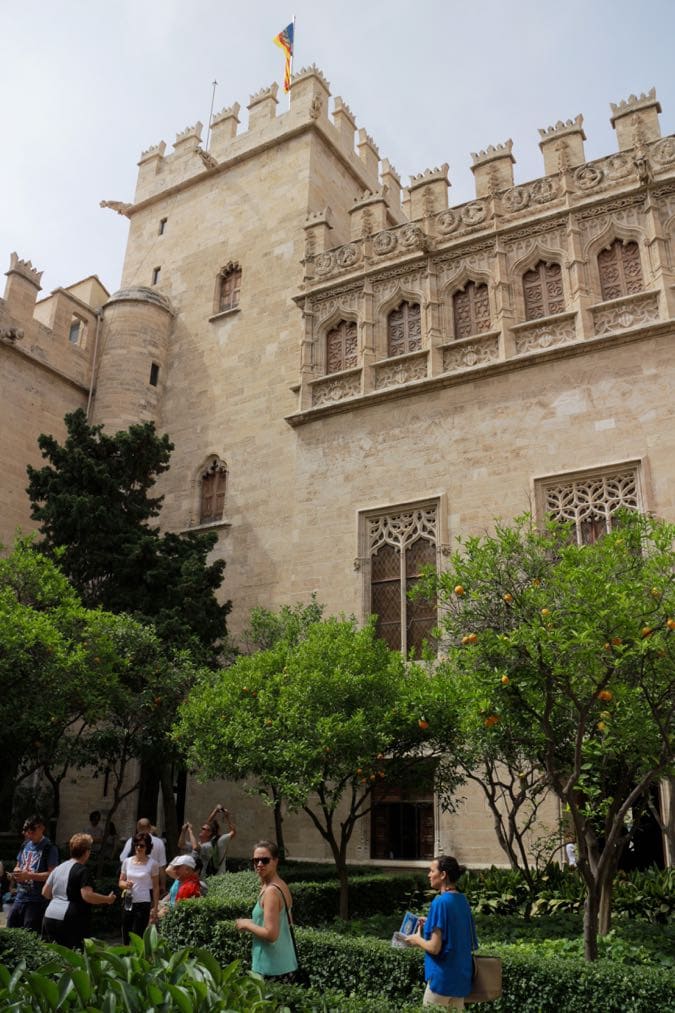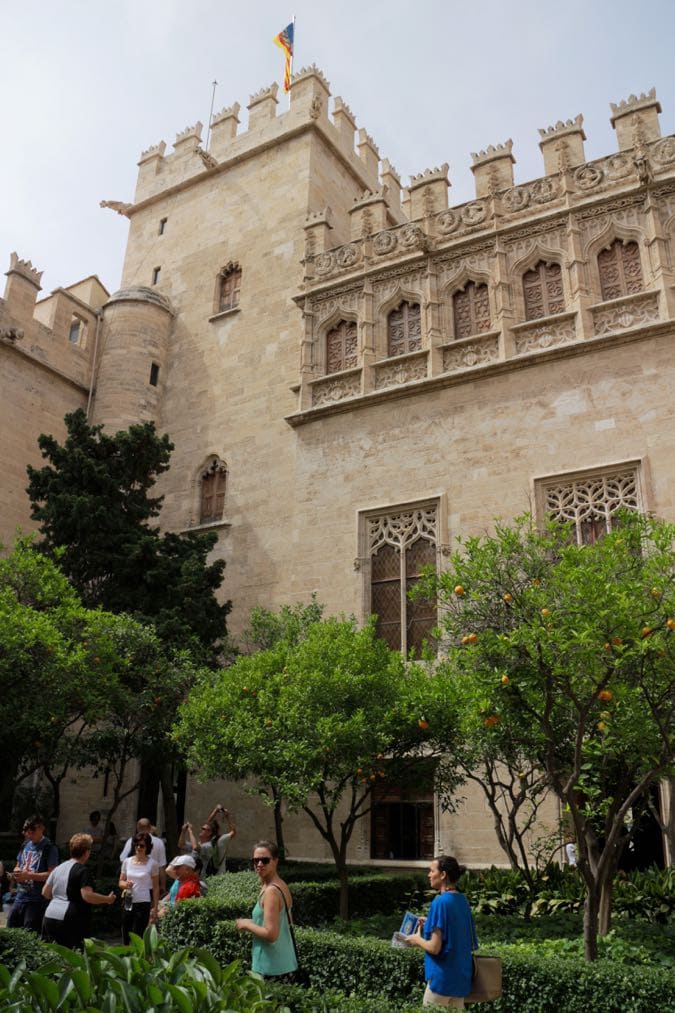 The old city is mainly (though not exclusively) pedestrianised and the old riverbed is for walkers and cyclists only – so you feel very safe throughout… plus it takes very little time to learn to ride a segway!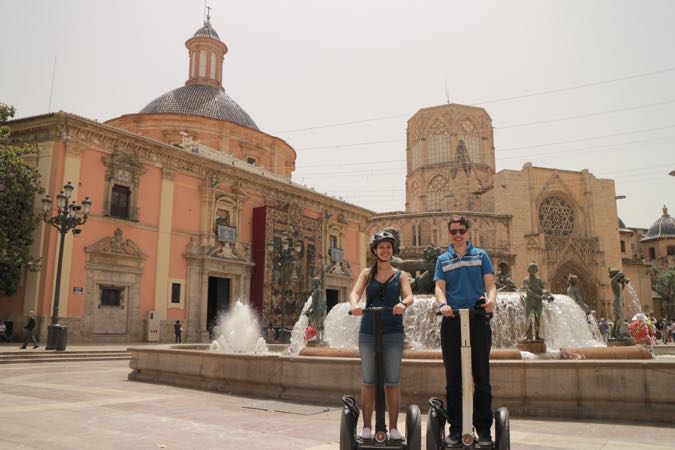 We visited some of the main monuments that afternoon including the old Cathedral, with its octagonal tower, built on the foundations of an old mosque… you remember how I said the city used to be ruled by the Moors?
Also, fun fact, it contains the actual holy grail, no joke! It's completely absolutely genuine, apparently, despite there being no evidence, aside from its age. We also visited the old silk exchange, which is one of the most complete Gothic building in Europe, and a world heritage site.
That evening we cooked in our flat after an amazing trip to the Mercado central, where the biggest problem is too much choice (and the occasional pigs head).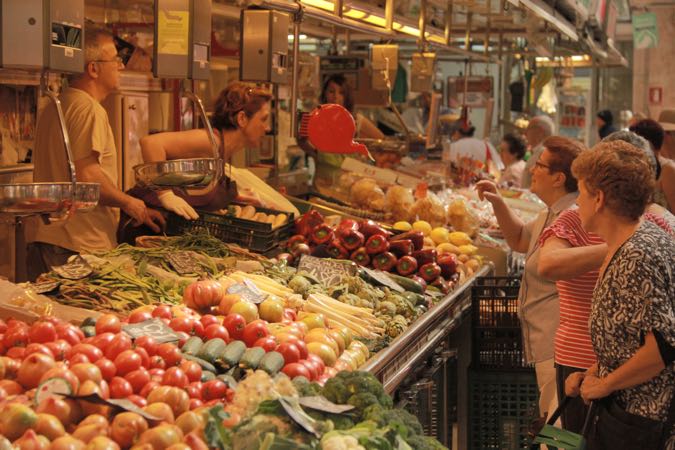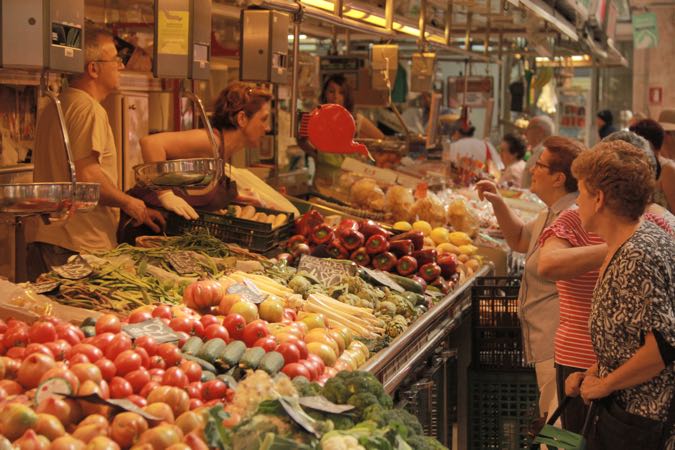 The food is absurdly cheap, especially if you're used to shopping in the UK, and the quality is excellent. Premade marinated kebabs for a couple of euros huge bunches of asparagus for less than a euro, and an enormous sweet potato that could have a fed a family for a week, 60 cents!
Day 3 in Valencia
The next day was the hottest day I can remember. This is a coastal city, quite far south, and the weather is usually good,…but this day it was 45C (113F). The only option was to stay indoors…
First we stayed indoors at the Roman archaeological museum, where you can walk down the original Roman streets and past the forum.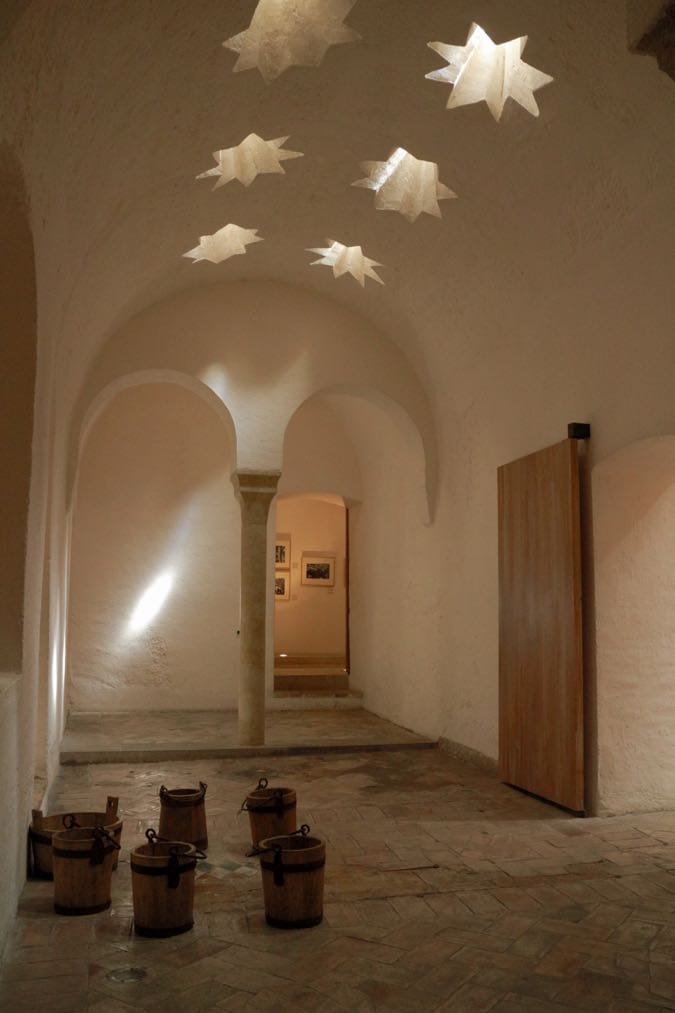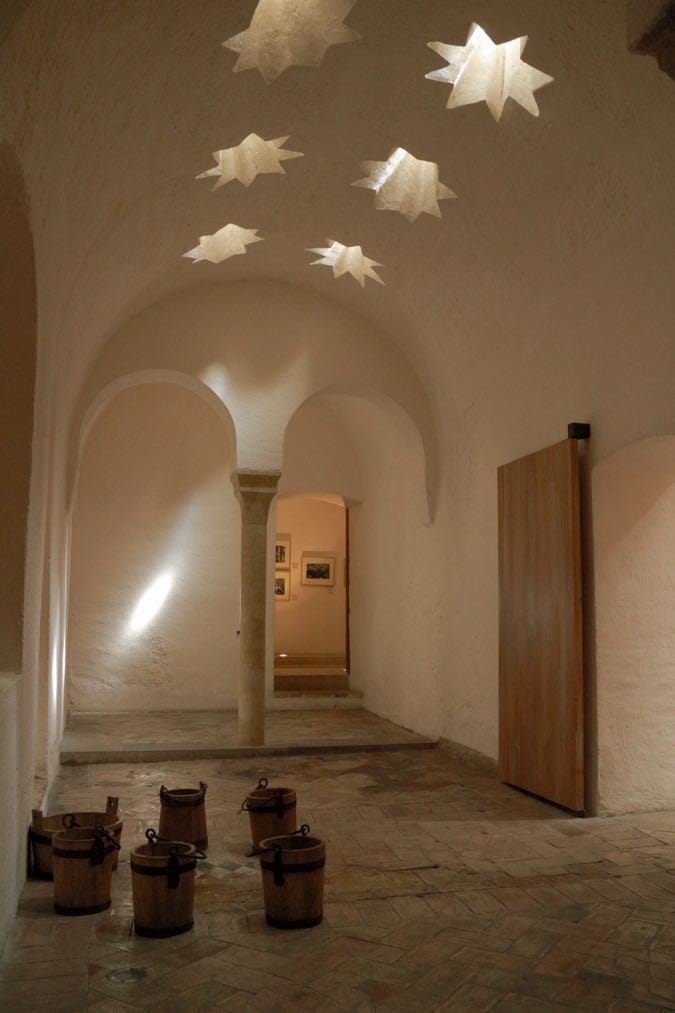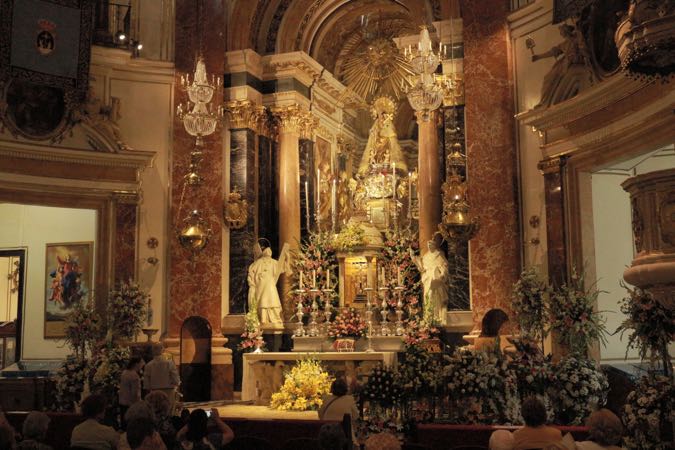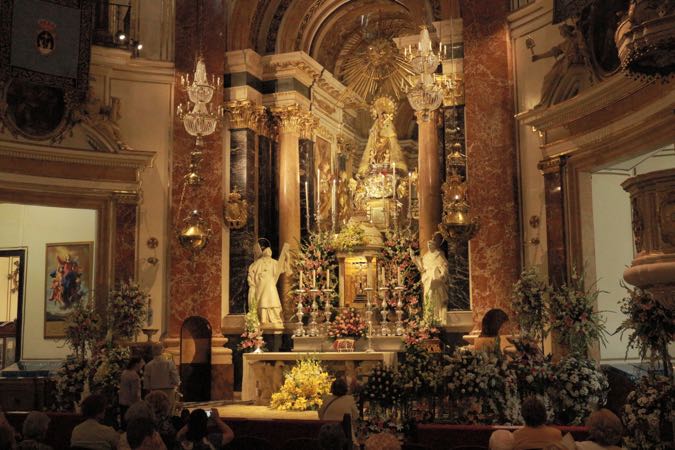 After that we stayed indoors at the beautiful basilica nearby.
And just before lunch we stayed indoors at the old moorish bath museum, all fascinating parts of Valencia's very long and rich history.
After we'd eaten, we hopped on a bus and then stayed mostly indoors at the amazing huge oceanographic park down at the city of arts and sciences. A more impressive aquarium you are unlikely to ever visit, with all sorts of sea born creatures from penguins to manatees and tropical fish to performing dolphins.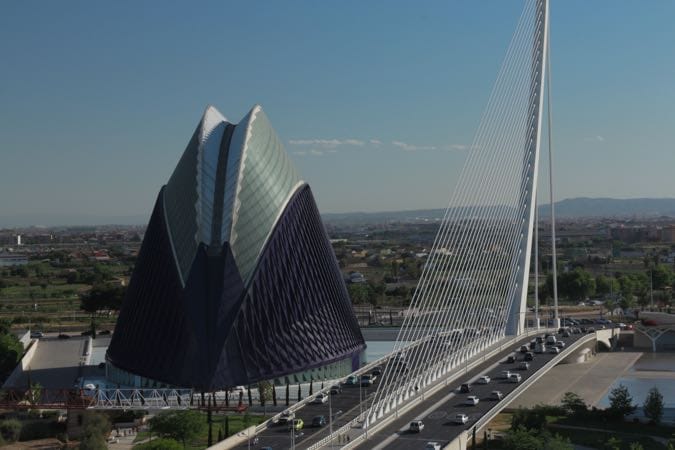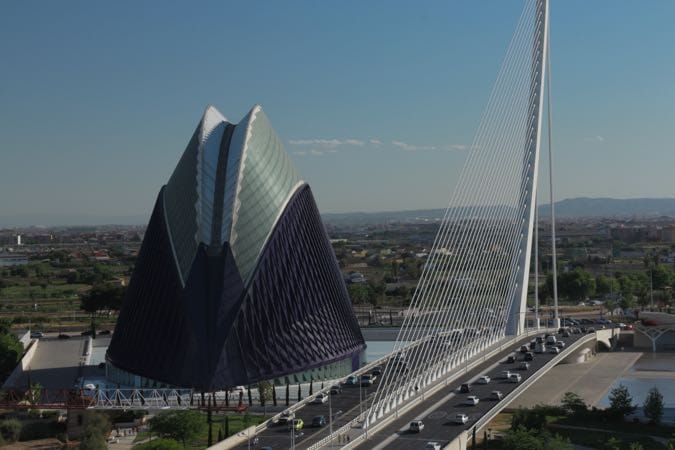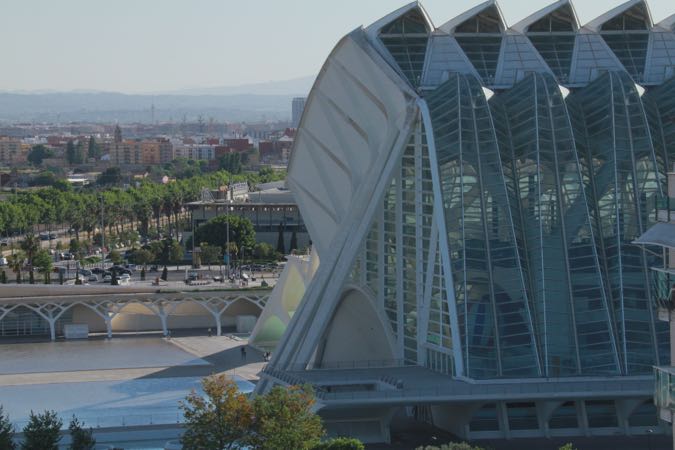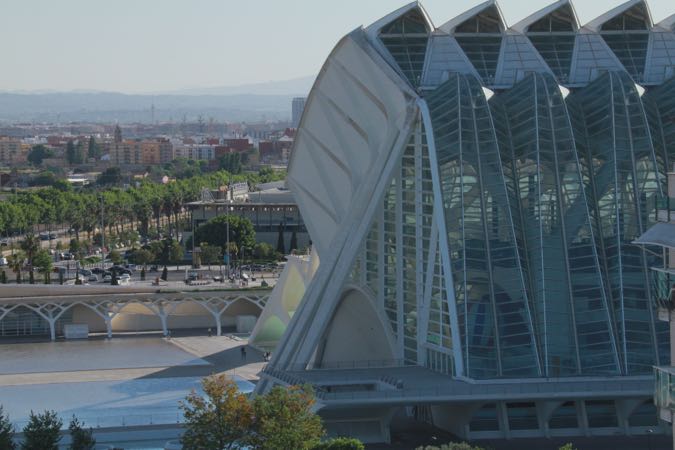 All of the city of arts and sciences is easy to get to via public transport, which is very cheap or free with the Valencia card. The museum itself is a little pricier but you get a discount with the aforementioned card. That evening we returned to our air conditioned flat, it was still a very welcome 20 degrees (68F), whilst outside it didn't drop below 30 (86F) until well after midnight.
Day 4 in Valencia
On our last day, with the weather having returned to normal, we went to the beach, again on public transport. It's a hugely long beach but the sea is difficult to swim in, as the waves are pretty large. Still, if you like sunbathing and wandering along the promenade, it is well worth a visit, as is the new Port, where the grand prix used to be held until a couple of years ago.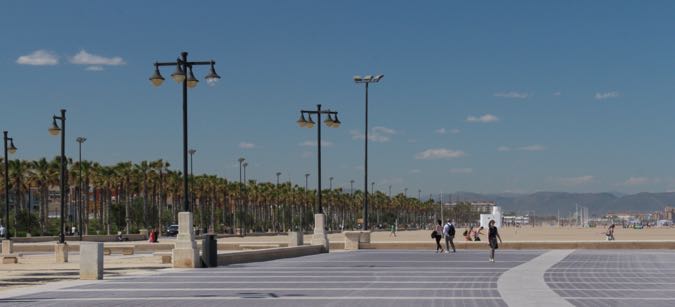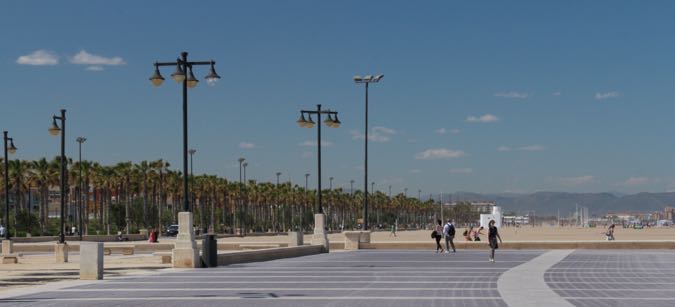 On our last night we went out to the local paella school, Escuela de Arroces y Paella Valenciana, to eat. Cue me eating snails this time! You can take cookery courses there during the day, which is something we had thought about but sadly ran out of time.
Valencia is definitely a place to consider for your next Spanish trip. Buck the trend and go somewhere cheaper, and with more history and beauty than many of the better-known destinations.
**UPDATE 2019: I have personally visited Valencia now so you'll find lots of brand new content on the city here: