You've been to Barcelona. You might even have been to Madrid or Valencia. And no doubt you've stepped foot on a Spanish beach somewhere or other. So where's next? Well, how about a tour of the sunshine city of Seville!
Seville is SO quintessentially Spanish. It's got sunshine and blue skies pretty much year all round. It has that feisty Spanish lust for life, with flamenco, live music and buzzing tapas bars around the city. It's got the gourmet vibe with fancy markets serving tasty seafood and top wines. It's got an old bullfighting arena, ancient ruins and some of the most beautiful architecture in the country with Plaza De Espana and the Real Alcazar de Seville. So, if you're looking for a Spanish city break, look no further.
But hey… while you're thinking about it, here are a few top things to do in Seville, that are GUARANTEED to get you in the mood!
Visit Seville's beautiful cathedral and take in the history…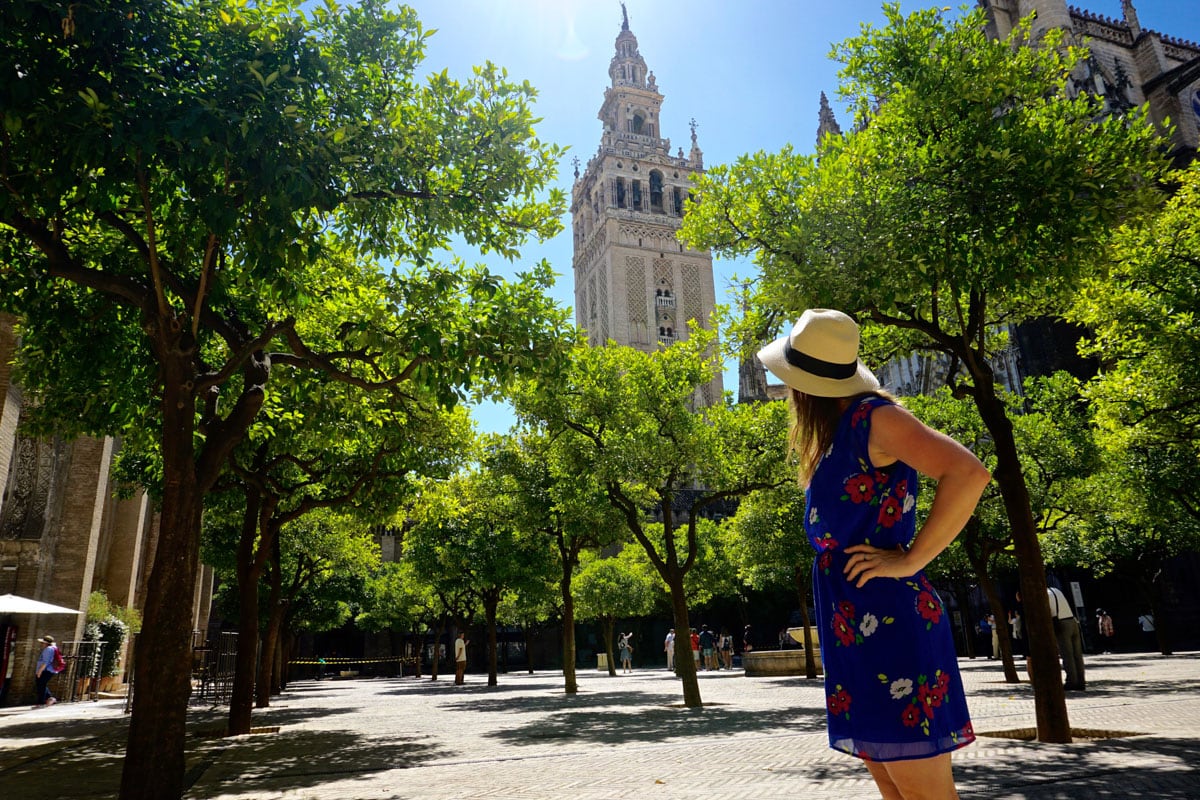 … then climb the cathedral's Giralda Tower for the best views of the city.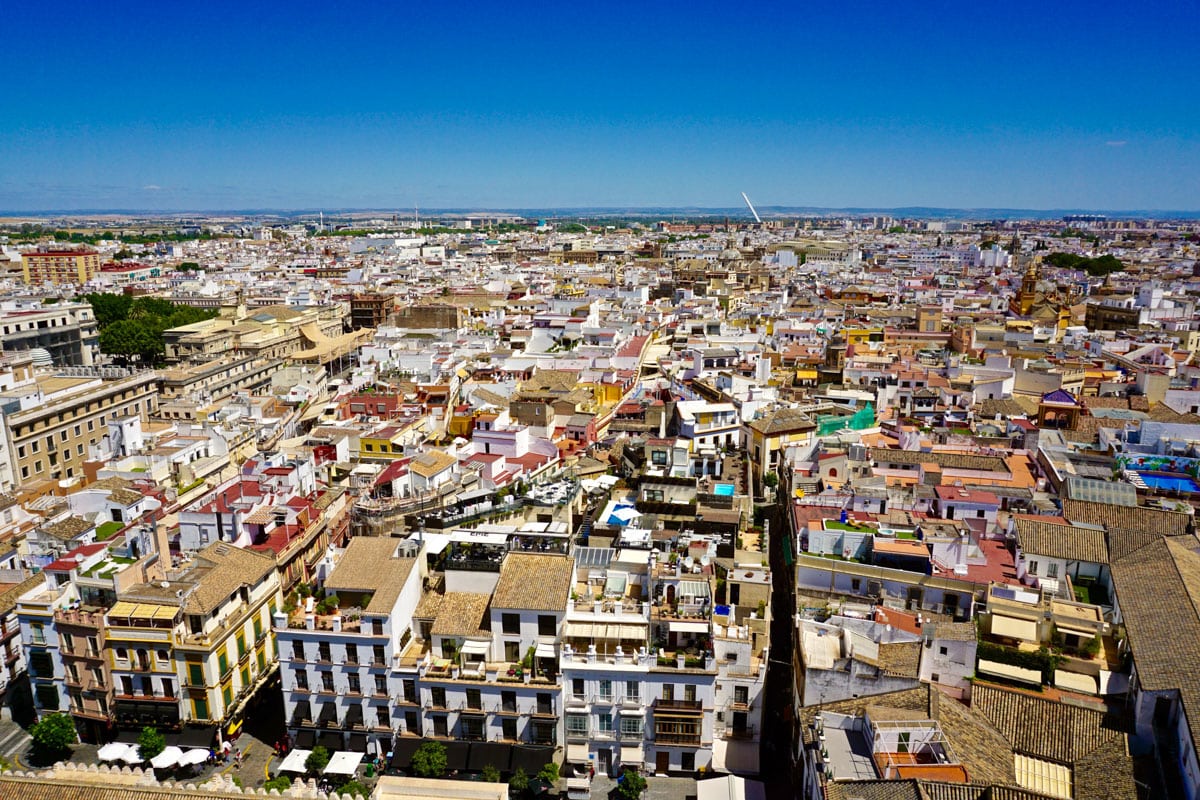 Explore the intricate beauty of the royal palace – the Real Alcazar De Sevilla…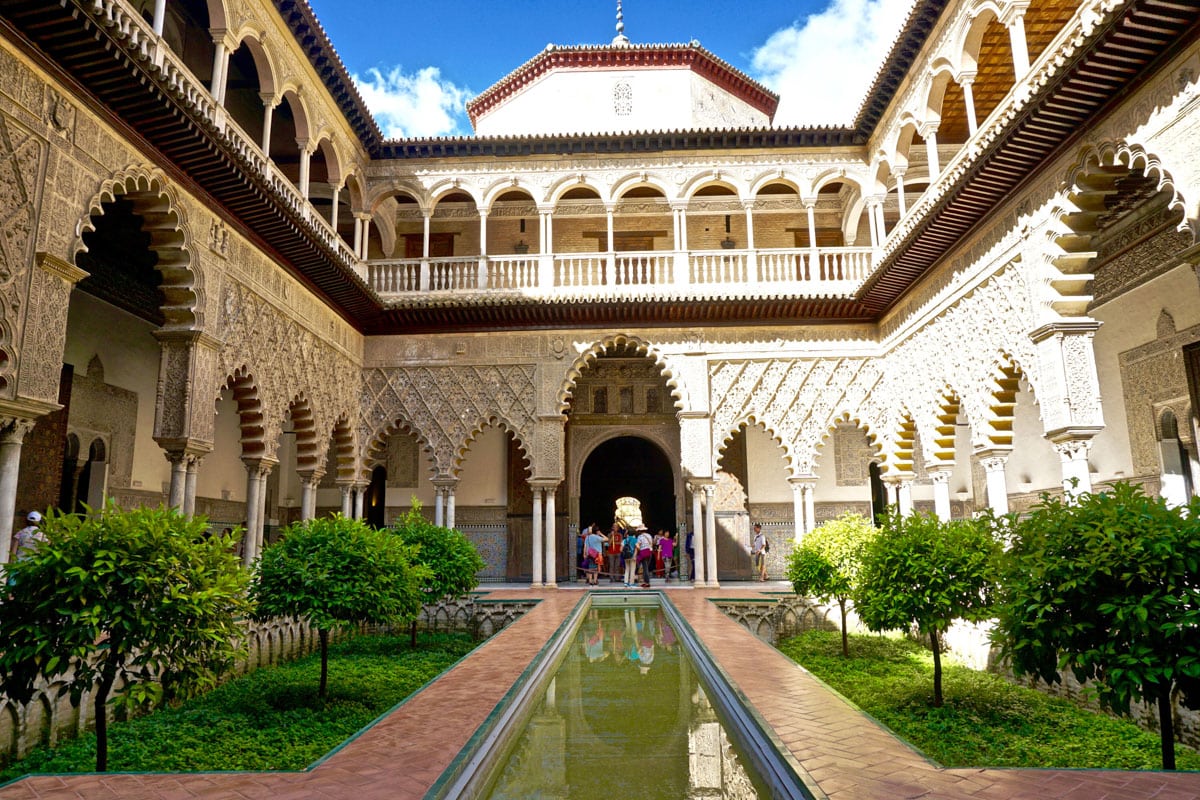 …then get lost in the gardens…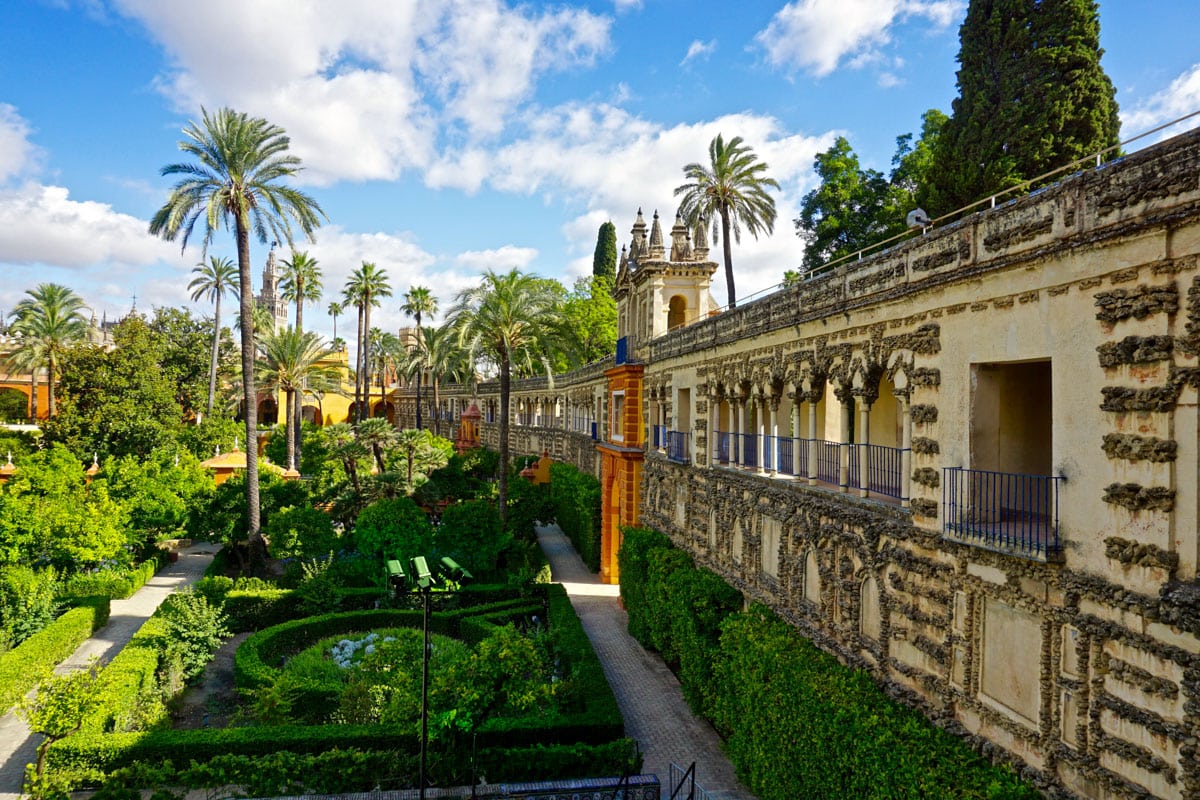 …before having a princess moment as you look out at your kingdom!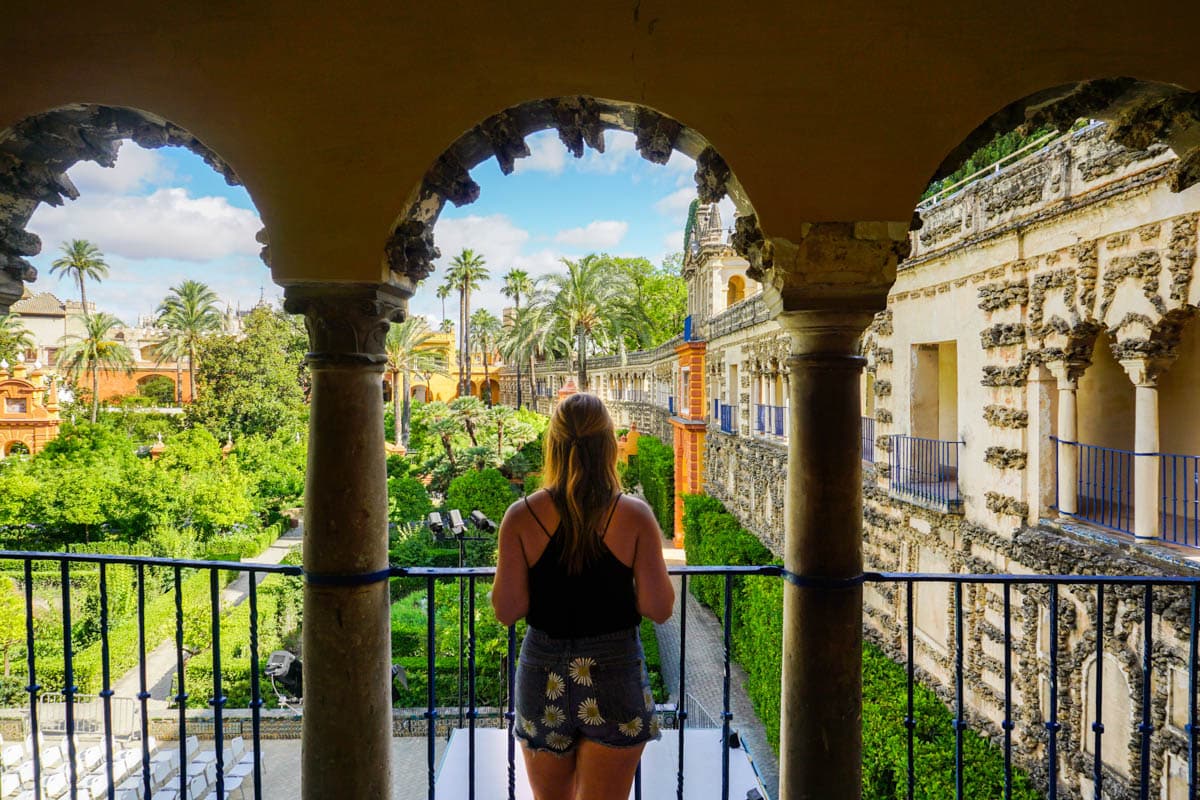 Take a walk along Seville's promenade along the River Guadalquivir and check out the Torre De Oro (golden tower)…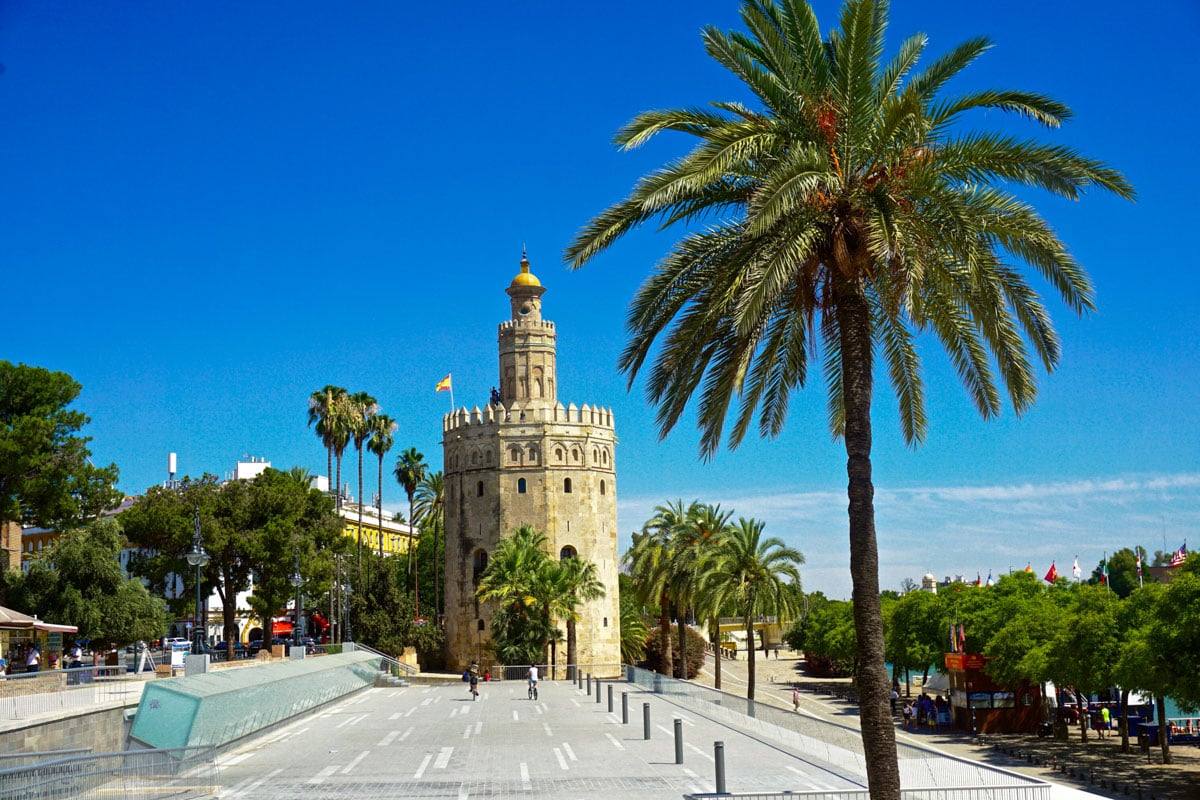 Real Alcázar de Seville
…then cross one of the bridges and take in the beautiful views. Hold on to your hat – it gets breezy!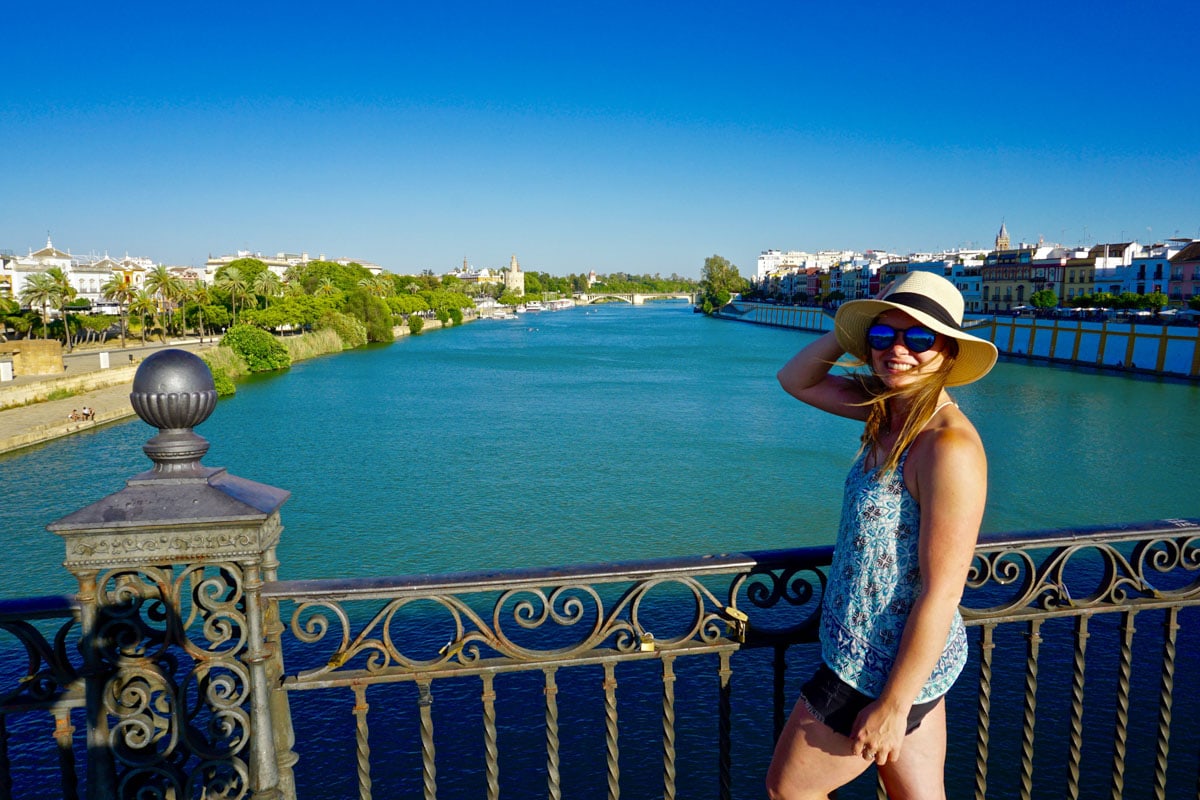 Engross yourself in Spanish culture with a trip to the Plaza de toros de la Real Maestranza de Caballería de Sevilla… that's a 12,000 seater bullfighting arena to me and you.

Don't miss the Plaza De Espana – one of the prettiest buildings in Seville.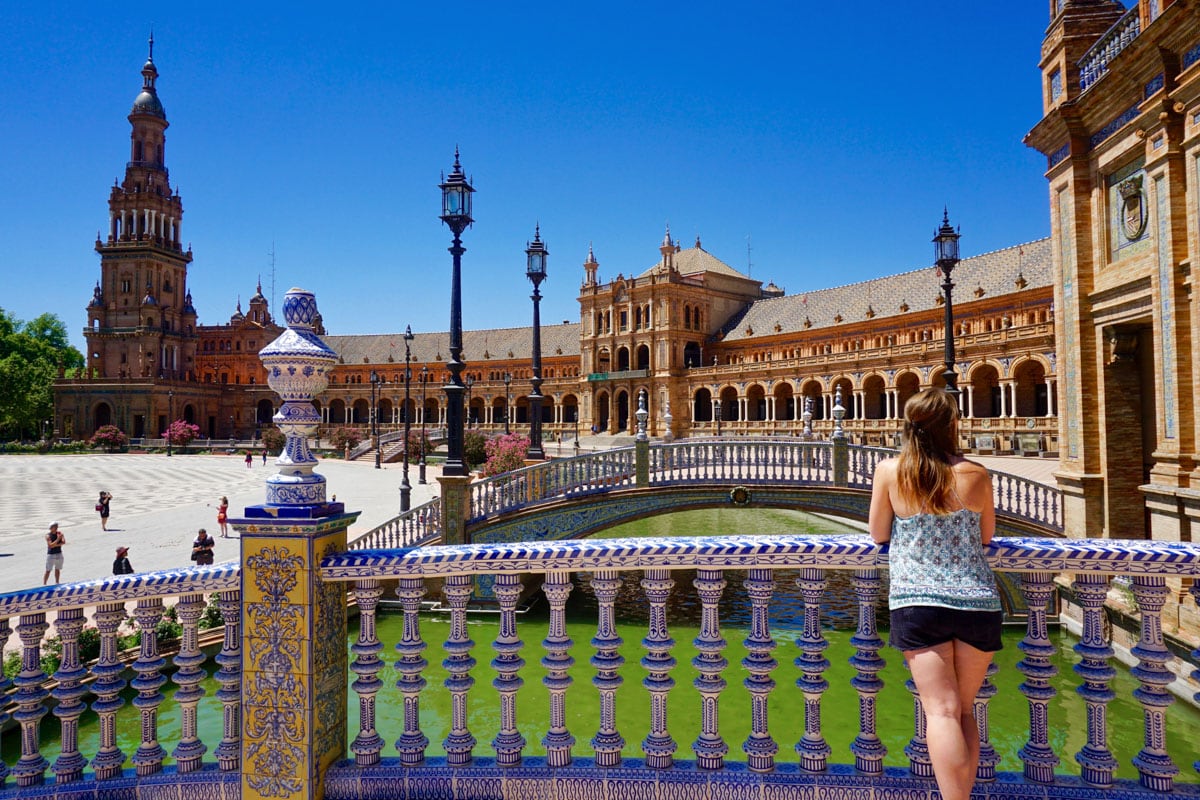 It was built for the Ibero-American Exposition of 1929… but these days you can hire boats or take a ride on a horse and carriage!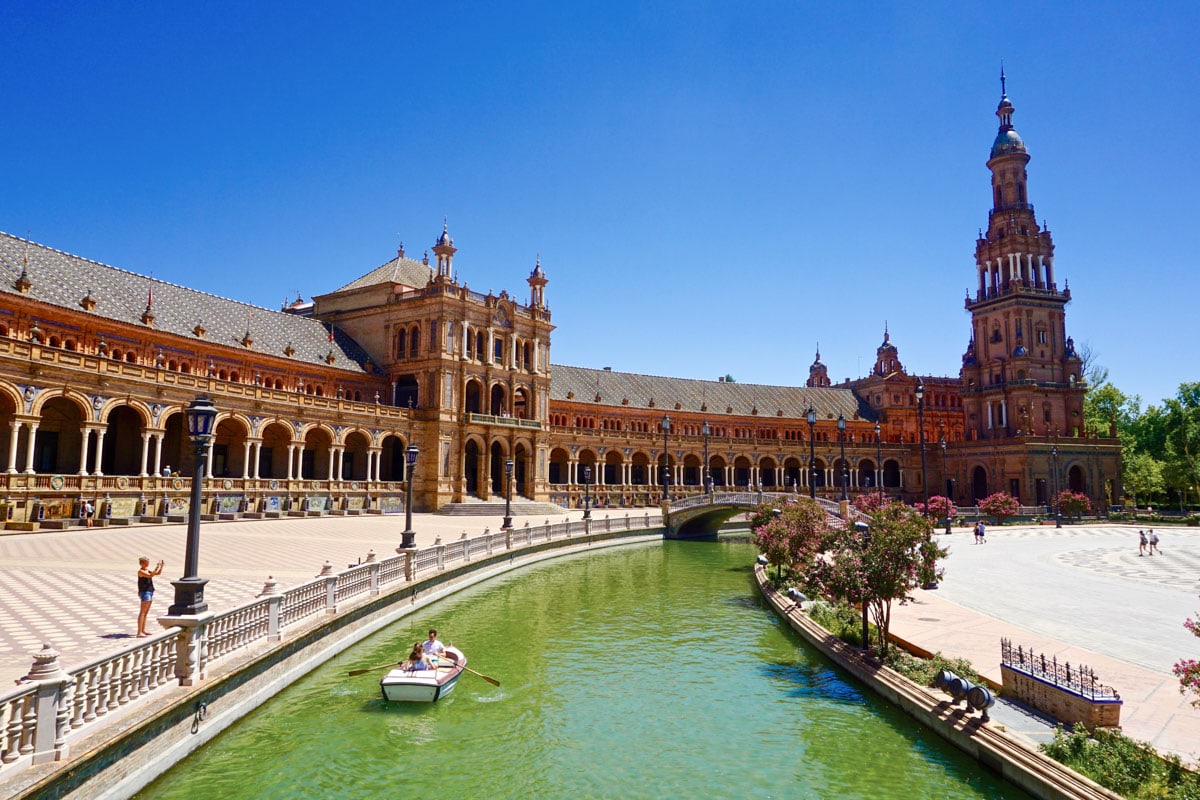 For lovers of modern architecture, stroll under the Metropol Parasol. The structure consists of six wooden parasols, and most people know it as 'The Mushroom'!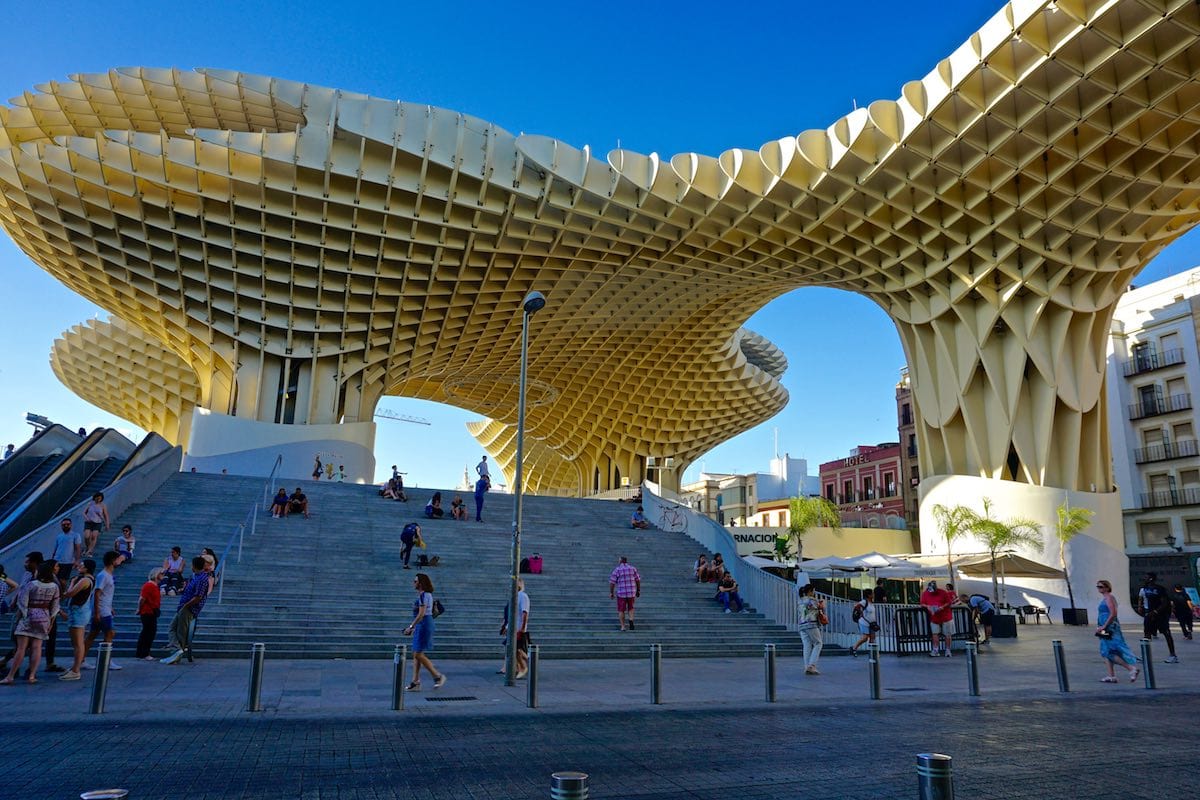 Seville has plenty of old, family-run tapas bars like El Rinconcillo. You'll feel like you're turning back the clock as you enter the city's oldest bar…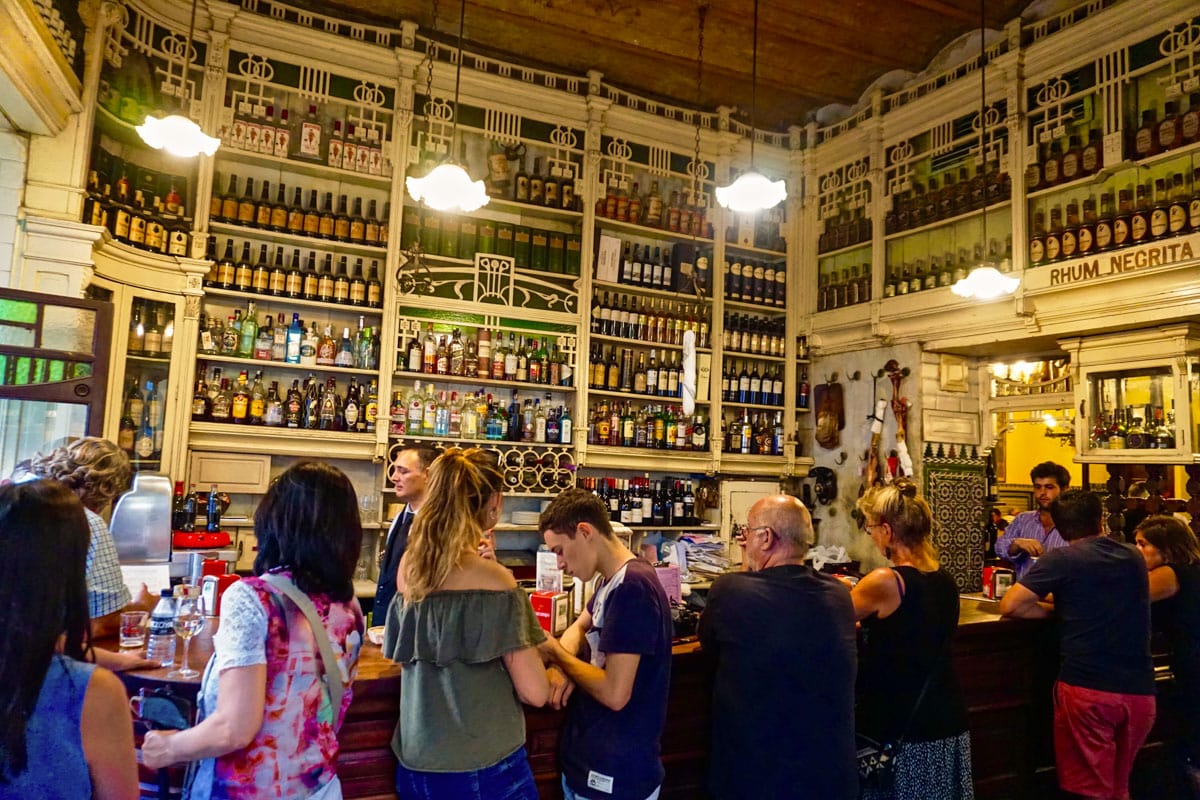 …but if modern cuisine is more your thing, check out somewhere like La Chala for a fun twist on tapas!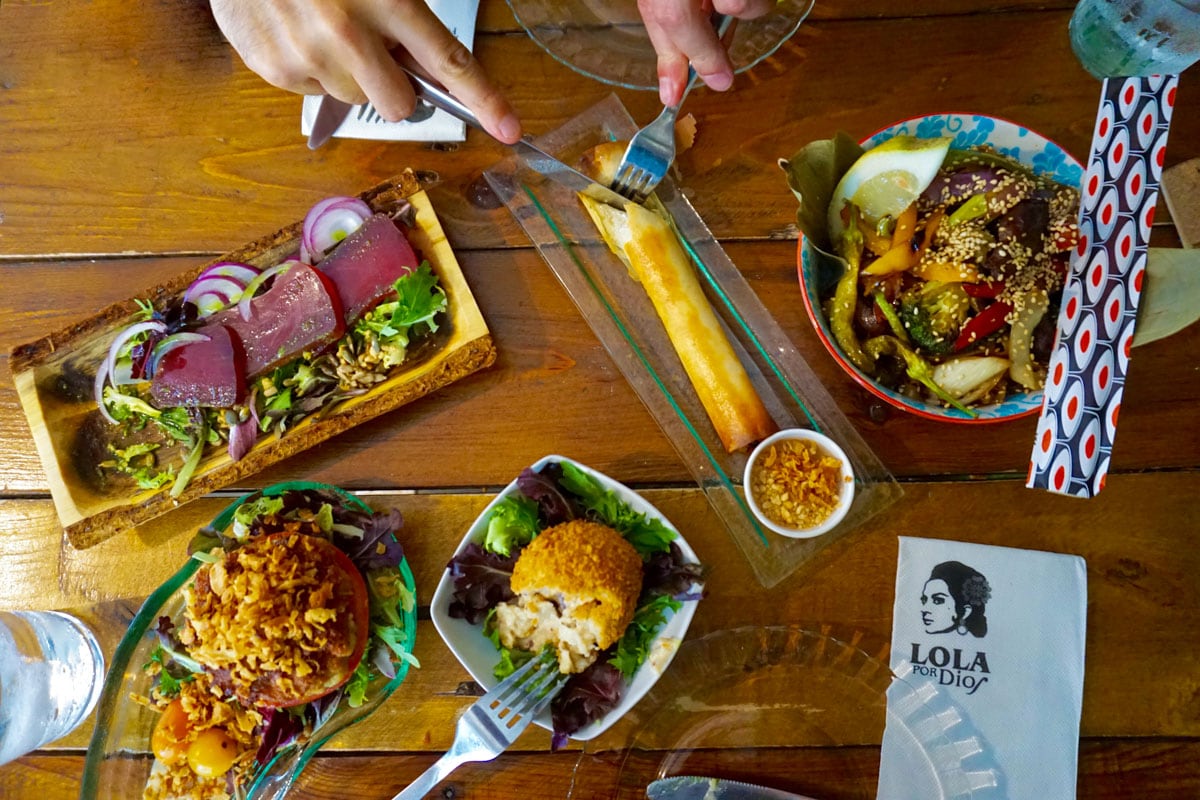 If you're a real foodie, head to Mercado Lonja del Barranco for a gourmet experience. There are over 20 stalls selling everything from fresh seafood to gooey croquettes…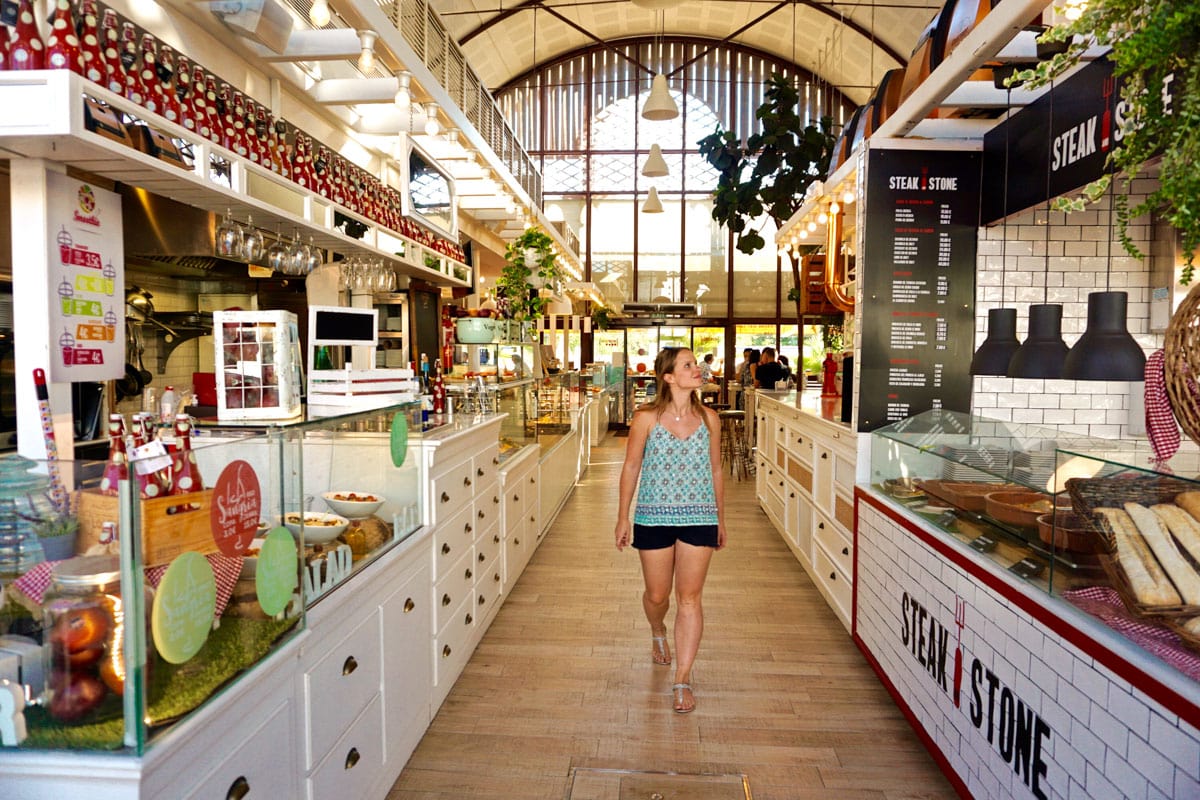 … but it's the many flavours of salmorejo (cold tomato soup) that really caught my eye!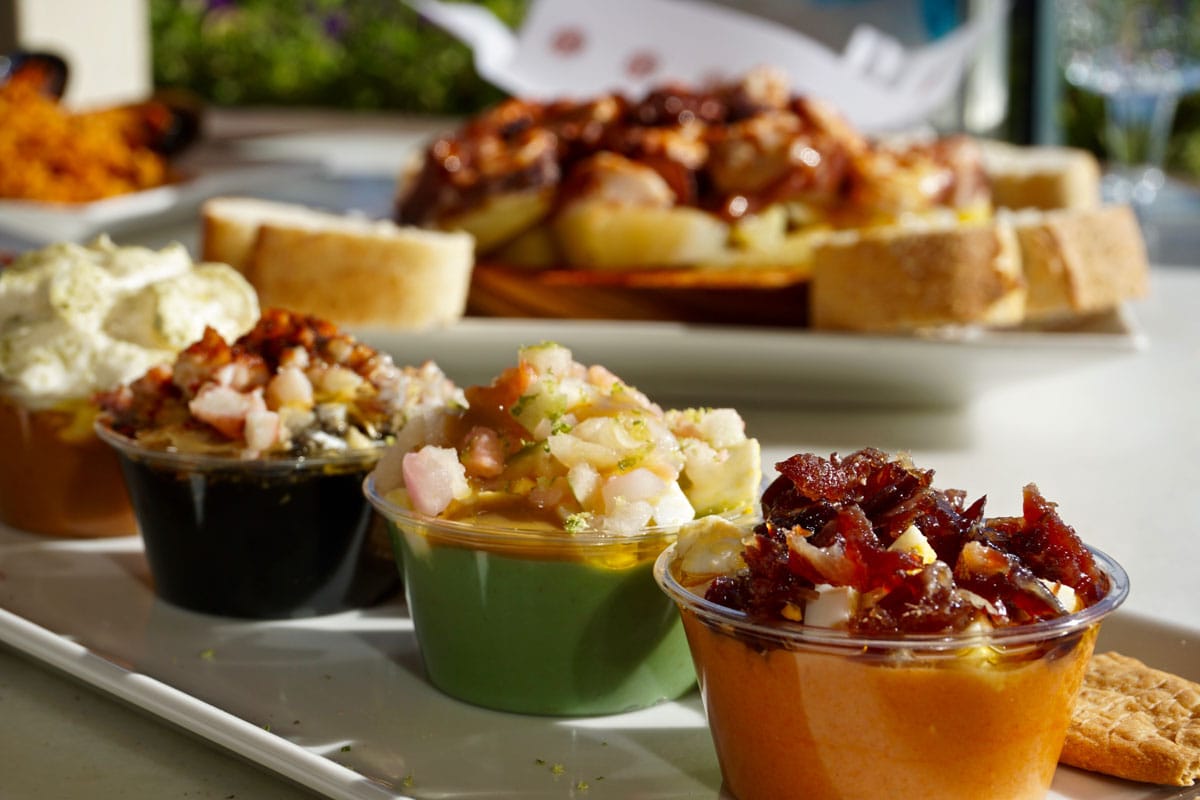 But the best way to get to know Seville? Get lost and see what you find…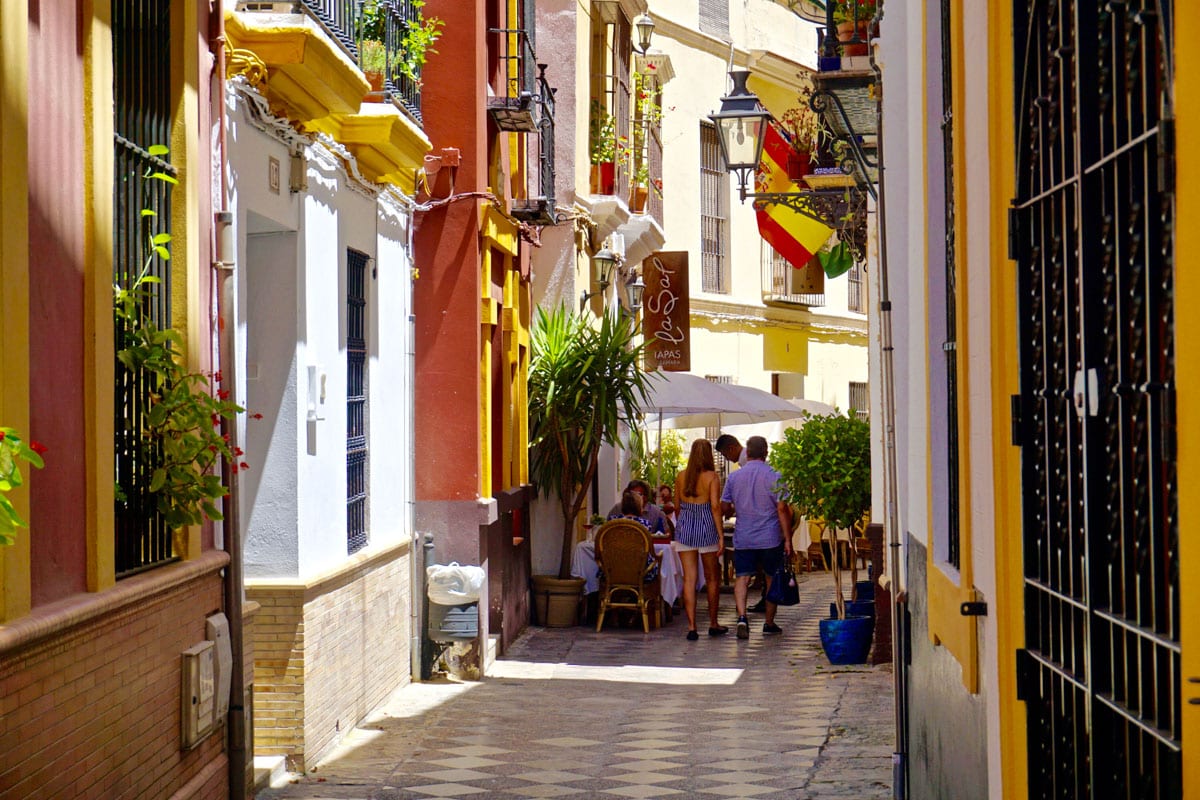 When you wander the skinny streets of the old town you'll realise what a magical city Seville is!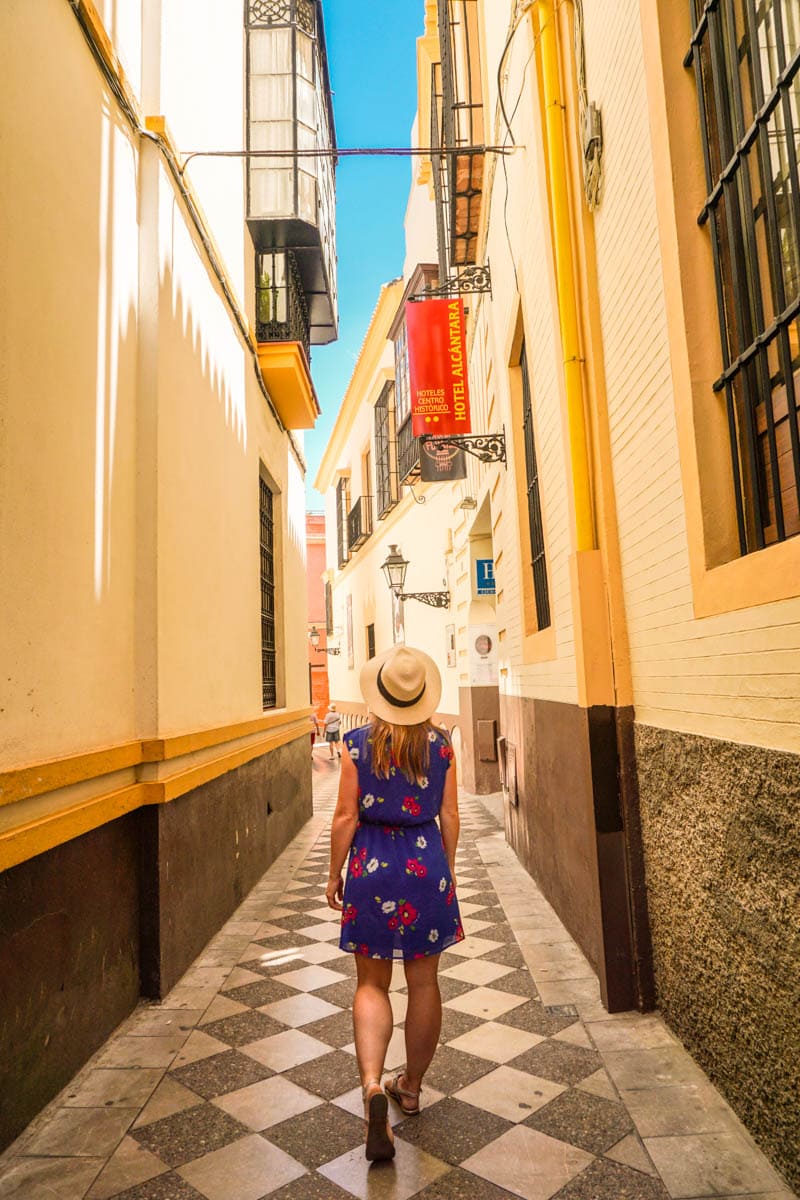 I hope you've enjoyed this quick photo tour of the most beautiful spots in Seville. Find out more great things to do in cultural Seville. Have you been before? Let me know your top recommendations too!
Interested in travelling around Spain? Check out these posts for inspiration and to help plan your visit:
Enjoyed this post? Why not pin it?