If you're short on time, my guide to spending 24 hours in Madrid, Spain, will help you make the most of your trip. From the parks to the architecture, and the best places to eat tapas and drink wine, I've got you covered.
Icy, snow topped mountains, frozen swimming pools, ski slopes and the beautiful cascading light as the sun beamed down. The clouds sat lightly brushing the frozen peaks. I felt a chill just from looking out of the plane window as I travelled to Madrid. January is officially low season across Spain. A country that I have always thought of as being warm and drenched in sunshine, was looking more like the Scottish highlands!
In my mind, Madrid was going to be somewhere I didn't like. It would be polluted, busy, warm, and a bustling commercial city without a heart. I'm pleased to say, I couldn't have been more wrong. It's the perfect place to jet off to on a city break, it's relatively inexpensive, and the food is incredible! Here is how to spend the perfect 24 hours seeing the city.
How To Spend 24 Hours In Madrid
08.30: Wake up under the shadow of the spectacular Palacio Real de Madrid at the Hotel Acta Madfor. With its long terrace you'll have a spectacular view of the city from above, before setting off to explore it on foot.
10.00: After breakfast take a wander north of the hotel to visit the oldest monument in the city – the Temple of Debod. The series of gateways make up an ancient Egyptian temple presented to Spain by the Egyptian state. It was originally located close to Aswan and dates back to 200BC. Their position over a small pool of water creates spectacular reflections – perfect for taking amazing photos.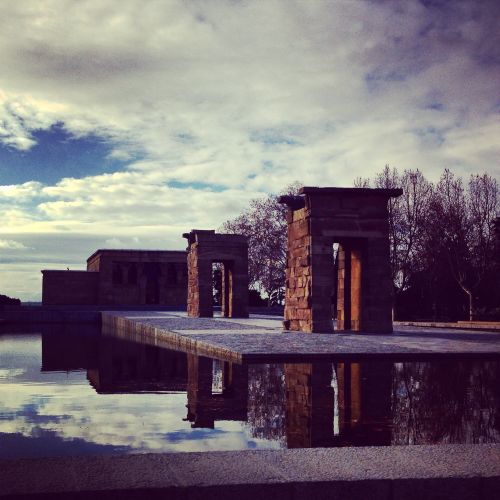 11.00: Next, head south through the luscious Sabatini Gardens, up to the Palacio Real de Madrid or Royal Palace of Madrid. It's the largest in Europe, and as the royal family choose to live elsewhere, it's open to the public most of the year.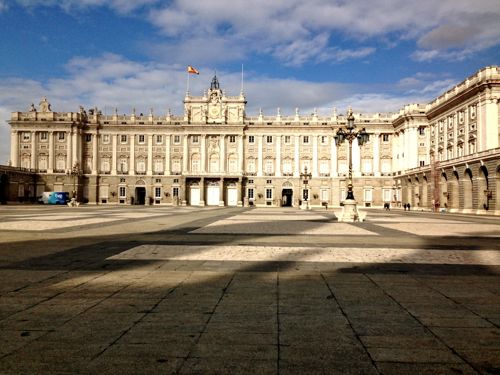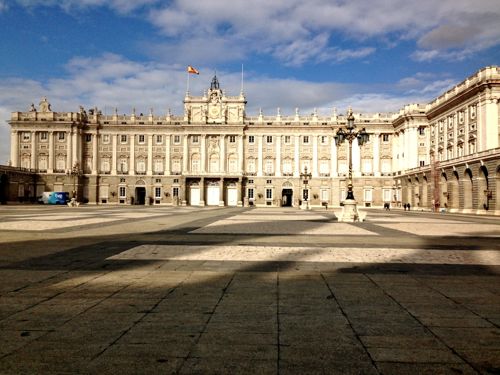 You'll feel very small standing under the Catedral de la Almudena which faces the palace across the plaza, but if you're feeling energetic you can climb the tower!
12.00: After your fix of monuments and history, it's time to walk up to the hustle and bustle of the city. Follow Calle Mayor from the cathedral towards Puerta Del Sol. Need a caffeine fix? Stop off at Chocolateria San Ginés – a café which has been serving churros (crispy sticks of fried batter) with hot chocolate sauce for well over 100 years. You'll feel like you've gone back in time as much of the original décor remains, including the beautiful marble-topped bar and ancient old wall-clock.
13.00: After dunking a few churros, walk off that chocolate sauce in Puerta Del Sol – one of the busiest plazas in the city. Every year, this is the focal point for New Year's celebrations across Spain, and the square marks as the official 'centre' of the country. Take some photos of the famous El Oso y el Madroño (bear and the tree) statue and the Tio Pepe neon sign!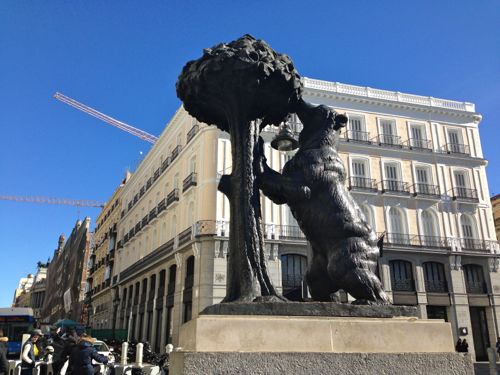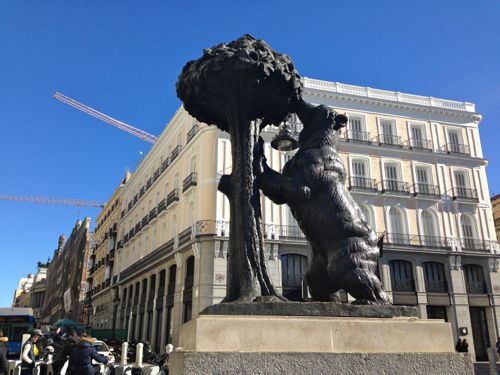 14.00: Getting hungry? You've lasted well! Spanish lunchtimes usually run from around 2-4pm. It's time to walk down to one of the most delicious lunch stops in the city… Mercado San Miguel. This beautiful old market building has been regenerated and packed full of delicious food stalls with everything from Spanish tapas, to sushi, to luxurious ice creams. Just order a selection of different items from the stalls and listen to the locals having animated conversations.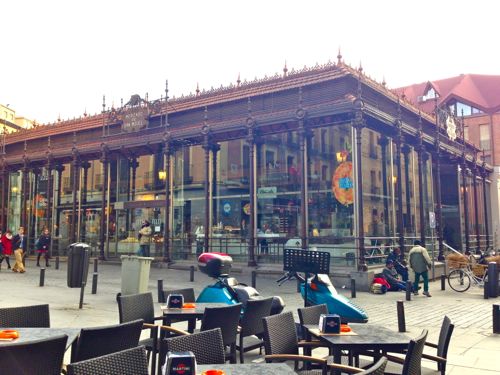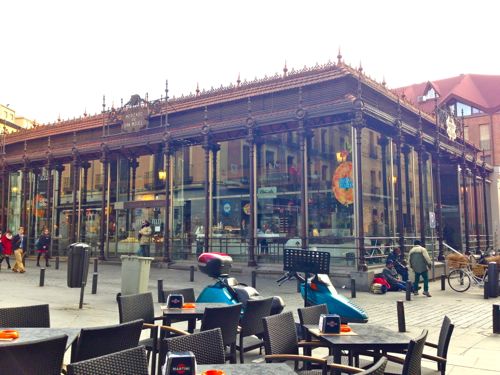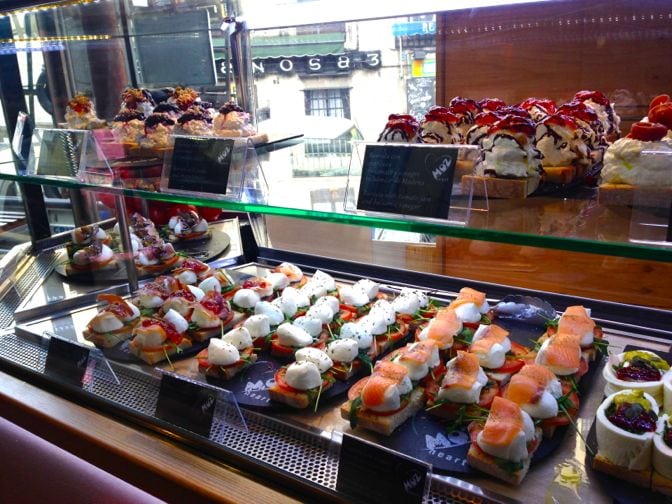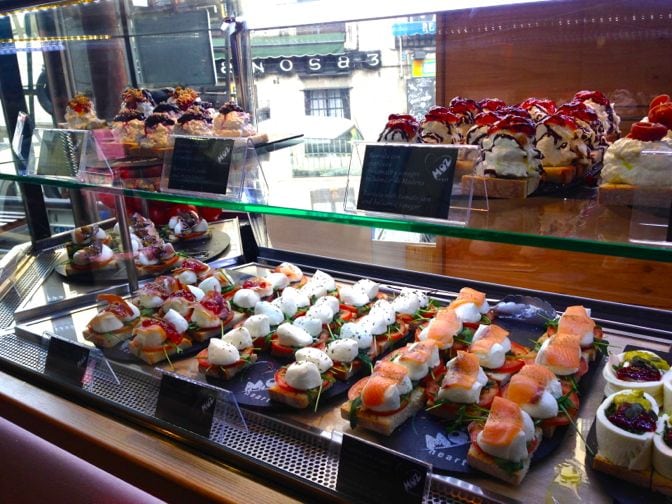 Don't miss the delicious fried croquetas (1.50€ each) filled with truffle, iberico ham, mushroom, spinach, cheese and more. Sample every olive you could imagine, then head to the stall specialising in burrata and mozzarella cheese. Also sample the rocket, parma ham and sundried tomato rolled mozzarella (3.50€), and the cupcake-like burratas! Wash it down with a glass of Rioja (3€) or a refreshing beer.
15.30: With all that fuel, it's time to explore the east of the city. Enjoy the walk there, or catch the metro a few stops to Retiro station. Retiro Park is a beautiful, grand park with a large lake, plenty of monuments and even a small waterfall. Alternatively, spend an hour or two looking around the Prado Museum – home of one of the largest collections of European art, including Las Meninas by Velázquez. Find out exactly why it's one of the best museums in Europe!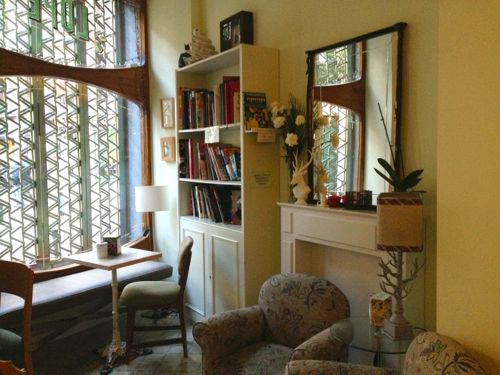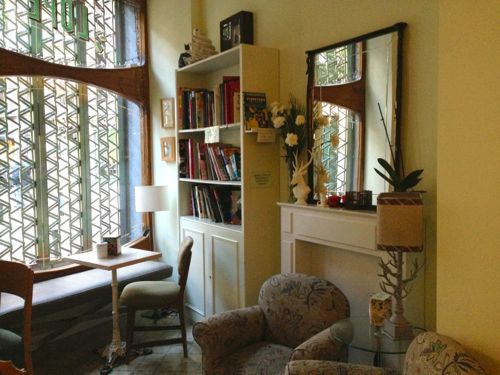 17.00: When you're ready for another pick me up, hop in a taxi to Restaurante Lope in the Malasaña district. This is a cute hidden gem with buckets of character, and a satisfying jazz soundtrack. Plus the coffee is excellent and served with a plate of biscuits!
18.00: Energy levels sorted, stroll down Gran Via – the biggest street in the city, known as the 'Broadway' of Madrid. Shop 'til you drop, or just snap away at the grand buildings.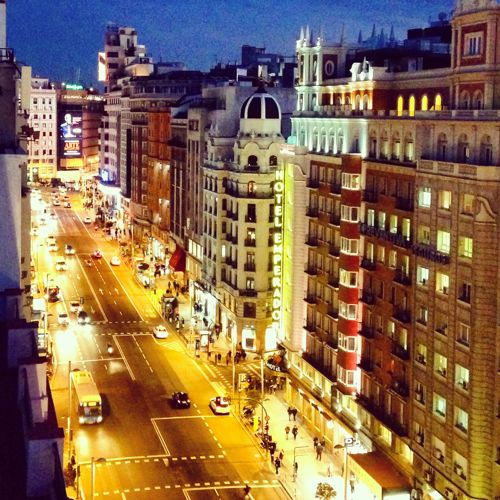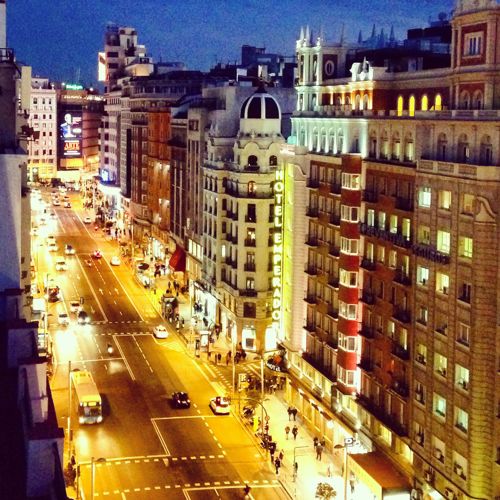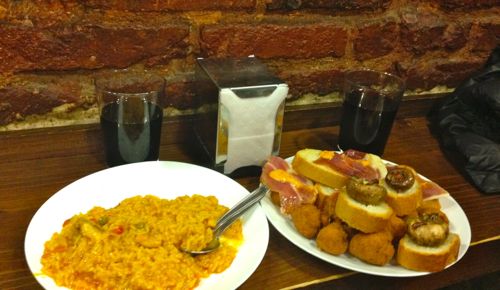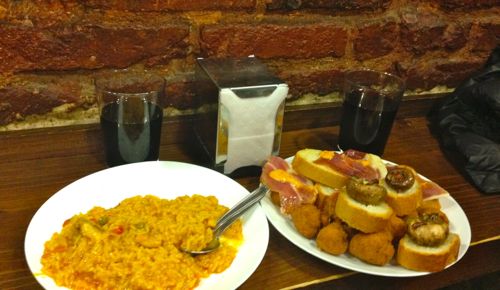 19.00: After a rest and a change for dinner, it's time to sample Madrid's cheapest dinner option. Yes, many bars in Spain will present you with a small plate of tapas if you order a drink, but at El Tigre, you won't need dinner after. It's cheap and cheerful, and as a result always busy. Spend an hour drinking a gigantic 2€ glass of red wine, while munching on a plate stacked high with croquettes, montaditos with ham and cheese (topped sandwich), delicious garlic mushrooms, Spanish tortilla. When you've finished that you can start on the enormous 'side plate' of paella!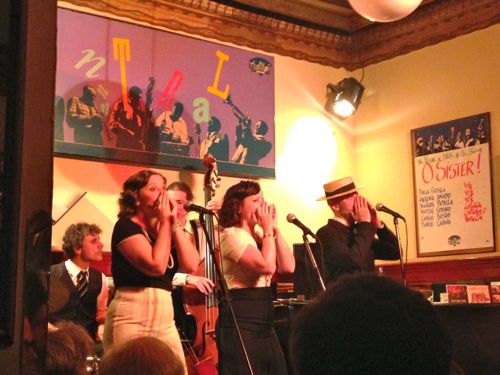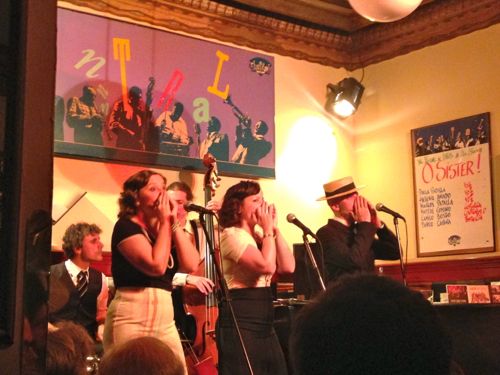 21.00: Madrid has plenty of options when it comes to nightlife… most tapas bars turn into late night bars across the city, but depending on what's on, Café Central is a hot ticket in town. The sophisticated jazz club in Plaza Del Angel hosts some of the best performers from across the world. Shows start every evening at 9, and booking is recommended.
23.30: Post-jazz, stumble around the corner to El Imperfecto, a small unpretentious bar which strikes the perfect balance between being buzzy, and relaxed. The décor is crazy… There's a birdcage in the window, posters covering every inch of wall space, fairy lights hung all over the bar. It's a lot of fun! Try one of the many cocktails on offer including a whole menu dedicated to mojitos.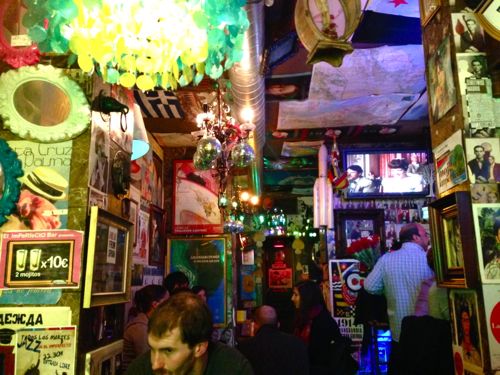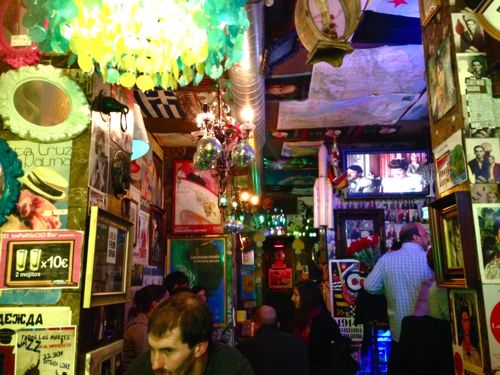 This post was originally written for Huffington Post. Read the original article here.
Interested in travelling around Spain? Check out these posts for inspiration and to help plan your visit: