Why you should consider visiting Yal-Ku instead of Xel-Ha in Mexico.
Every now and then I come across somewhere really special, and face a dilemma: Do I keep it to myself so it stays a hidden gem… or share it with you guys so you can enjoy it too?! With Yal Ku, I felt I needed to tell the world!
In Quintana Roo, the state which runs down the Caribbean coast of Mexico, there are a few water-themed adventure parks. Xel-Ha is one of them. It's an aquatic park built around a large lagoon with crystal clear waters, perfect for snorkelling. It's set in a beautiful landscape of forests and cenotes (Mexican sink holes).
READ: 24 Hours In Playa Del Carmen, Mexico
I enjoyed a day there in May 2014 – I snorkelled for a few hours, travelled down the lazy river on a rubber ring and zip-lined over the water. I had a great day… but there was one part of the park that bothered me. There were numerous opportunities to 'swim with dolphins', 'hold a stingray', and have a 'manatee encounter'. For a park with an emphasis on ecotourism and environmental awareness, something didn't add up. It's not cheap either. You can expect to pay $80 + for a day pass (which includes all food and drink).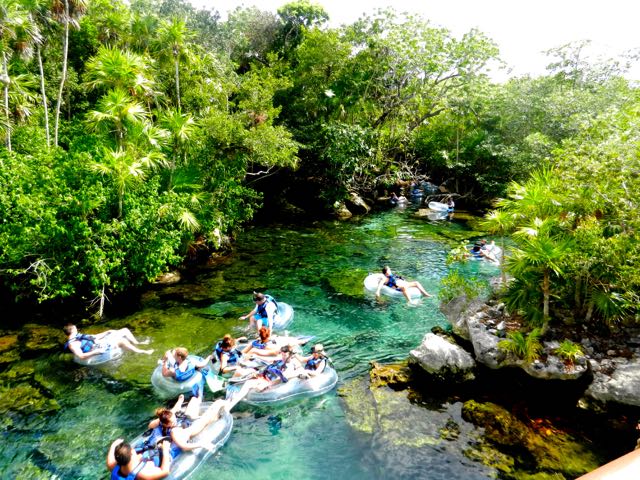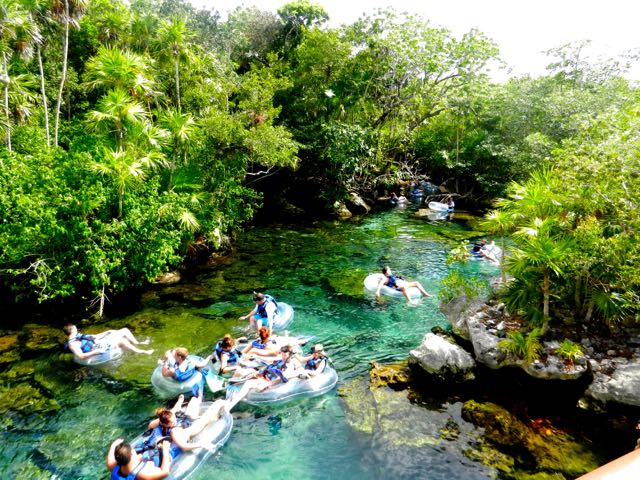 So when I returned to Mexico recently I was excited to find about a beautiful natural lagoon called Yal-Ku, close to the picturesque turtle beach of Akumal.
READ: An Afternoon In Akumal With The Turtles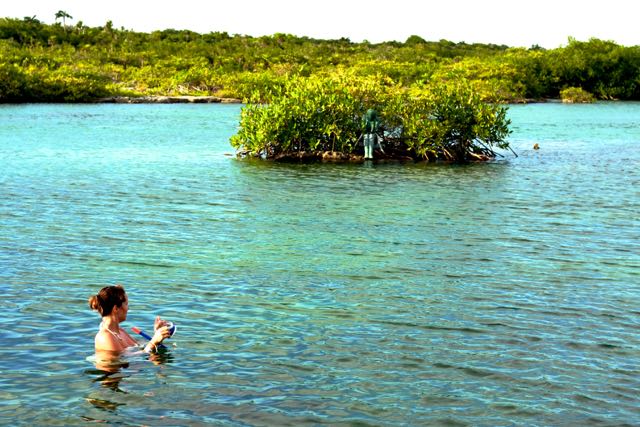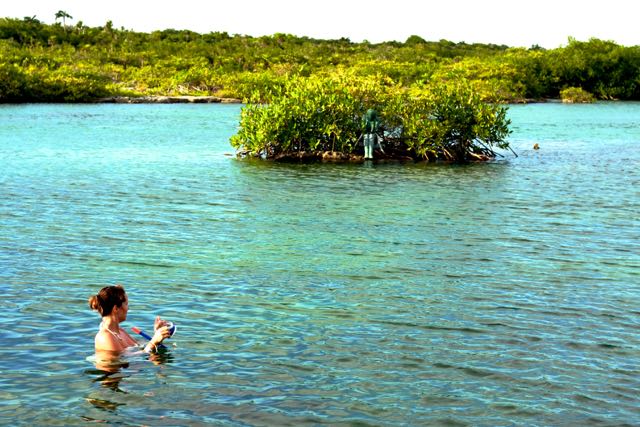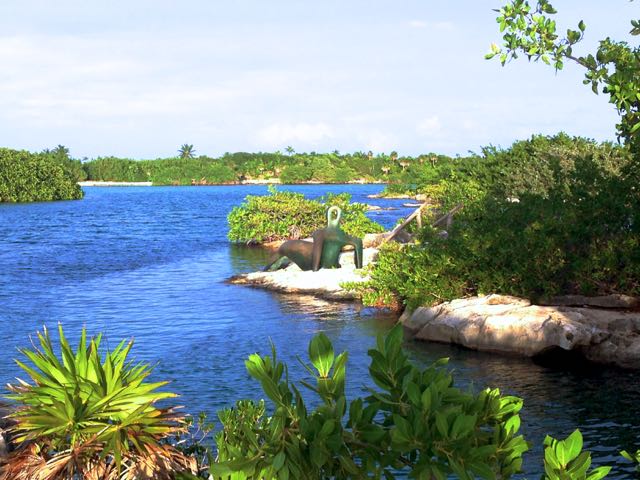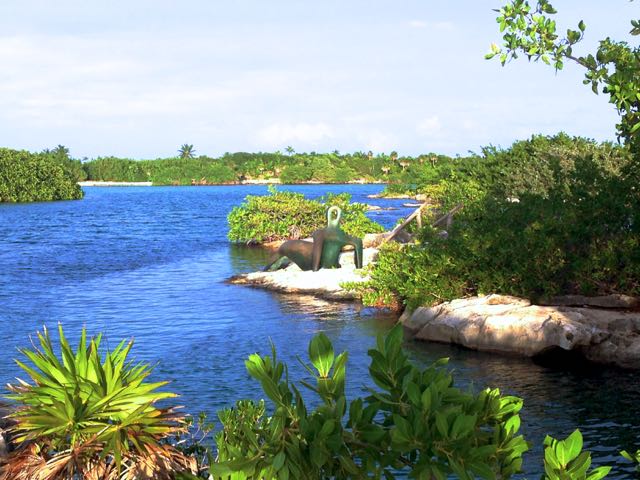 I travelled from Playa Del Carmen to Akumal by collectivo bus (35 pesos per person one way) then took a taxi for 100 pesos to Yal Ku. As I didn't arrive until 3.30pm and they closed at 5pm, they charged me a child's price (under $10). This turned out to be a great time to visit as there were very few people, it wasn't as scorchingly hot as it would be around midday, and the light was really beautiful. I took my own snorkel equipment, which minimised costs.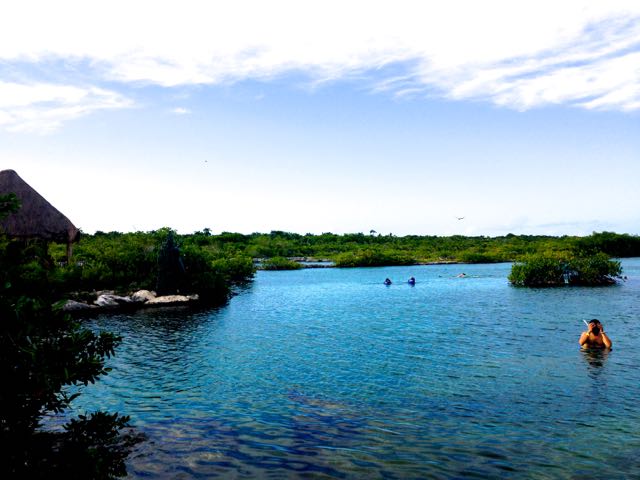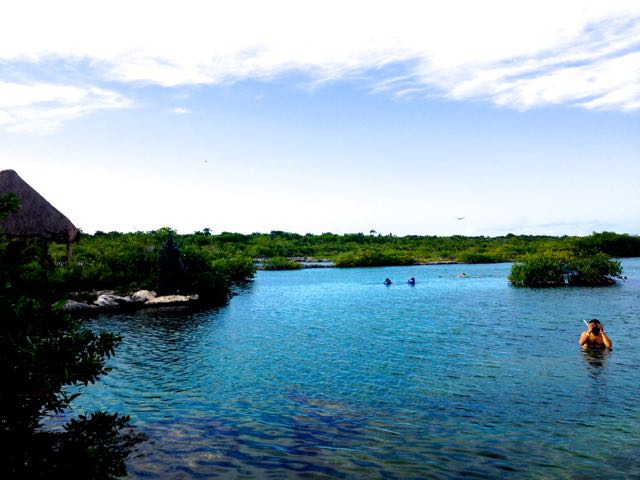 But it's not just the snorkelling that is incredible… in and around the lagoon are several contemporary sculptures by Francisco Zúñiga. They're not only hidden in the forest and gardens as you walk towards the lagoon, there are also some right out in the middle of the water.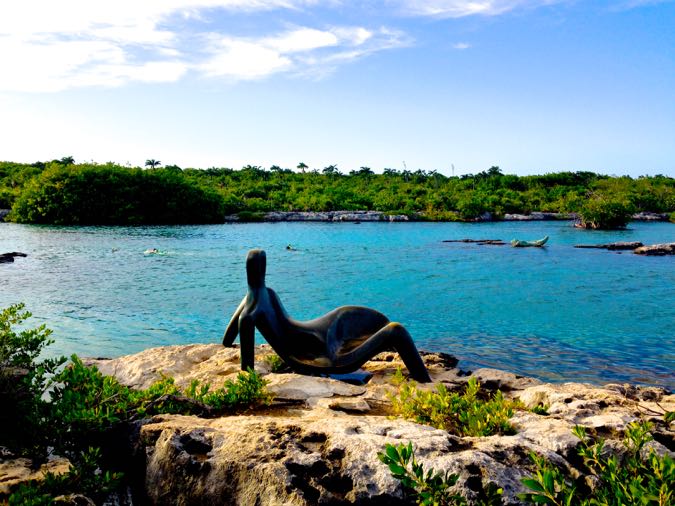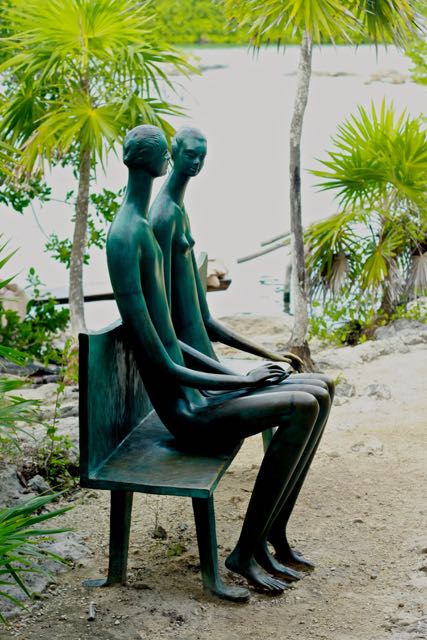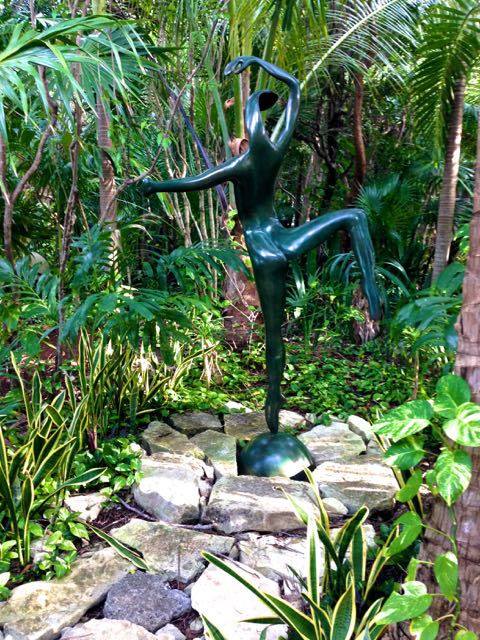 The crystal clear underwater landscape was captivating. As soon as I put my head in, I was met by hundreds of beautiful, colourful fish. I saw barracudas, angel fish, damsel fish, blue tangs, needle fish, parrot fish and more. They were every colour of the rainbow – yellow, blue, green, orange, purple! Many were much larger than those I'd seen snorkelling in the sea… or at Xel-Ha.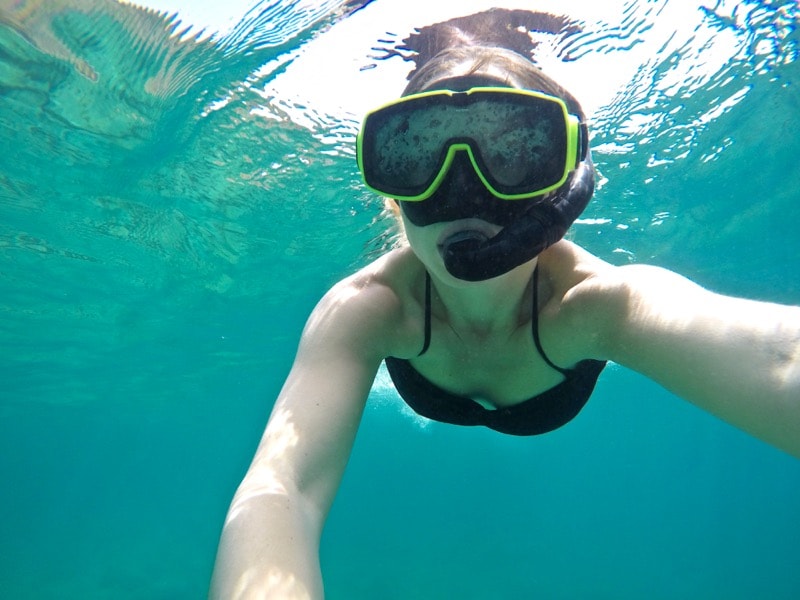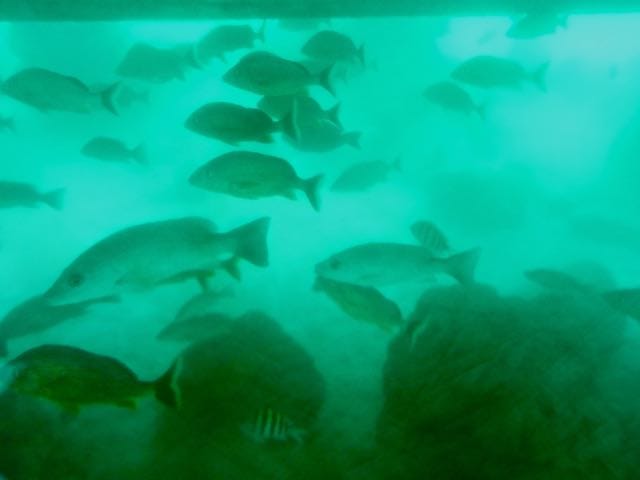 The coral was a whole spectrum of colours, and occasionally a heron would come and perch on a nearby rock. All that, and the sun setting behind it, made for a stunning afternoon.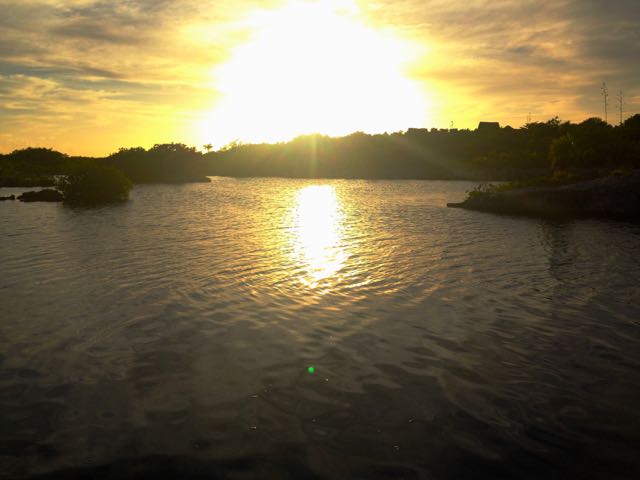 While you wouldn't spend a whole day at Yal-Ku, you could easily spend a day between the lagoon and Akumal beach (below) for a fraction of the cost of going to Xel-Ha. Don't miss it!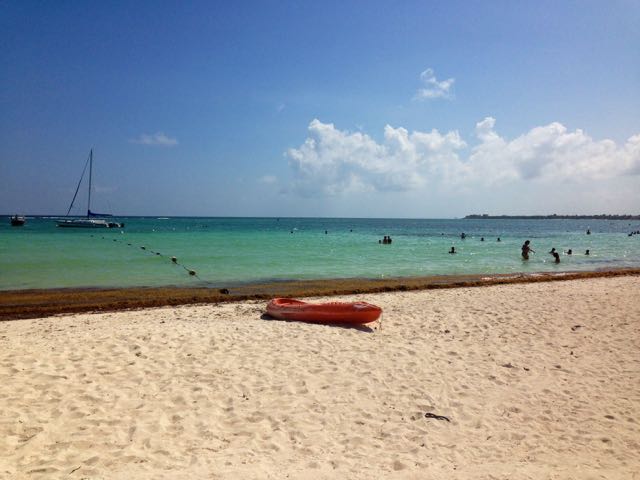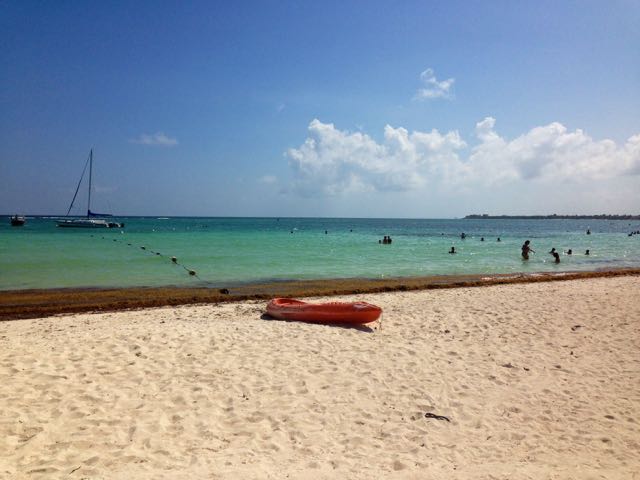 Enjoyed this post? Pin it now…