Time for a review of The Spa at Dolphin Square.
Days don't come more grey than this particular September Monday. Torrential rain. Chilly breeze. Chaos on the roads. Abandoned umbrellas strewn along the pavements. My heart was racing as I ran from Pimlico tube.
So it seemed fitting that moments later I was tucked away inside one of London's most serene places: The Spa at Dolphin Square.
Dolphin Square is a Pimlico institution. Completed in the 1930s it's been home to a number of famous residents, including lots of politicians (due to its proximity to Westminster). During WW2 it was General de Gaulle's HQ, and a hospital. These days though, it's mostly residential – almost like university halls for grown ups. On site: a bar and restaurant, café, shop, leisure centre with pool, and The Spa.
On arrival, I was impressed with the air of calm, and the beautiful waiting area. Small Moroccan tables, pretty lanterns, a terracotta, brown and red colour scheme and ornate mahogany doors transported me to somewhere deep in the Atlas Mountains.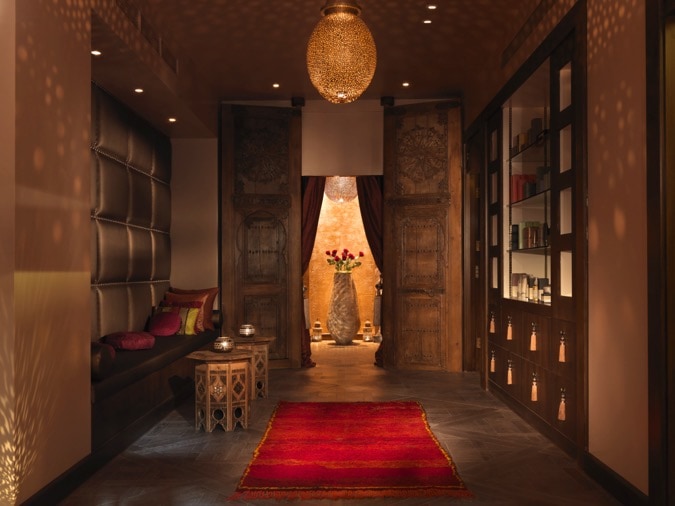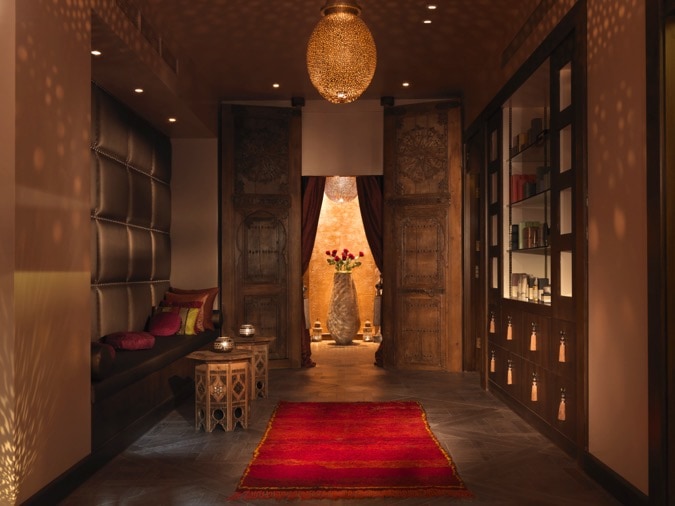 Once I'd filled in the medical questionnaire I was given a tour of the facilities, and provided with a locker, robe and flip flops.