Find out everything you need to know before visiting Atacama's salt flats and altiplanic lagoons.
Deep blue lagoons surrounded by salt, flanked by towering volcanoes. Chile is a country that continued to surprise and delight me day after day. The Atacama region is ALL about landscapes. After ticking off active volcanoes, bubbling geysers and lunar valleys, it was time to head off for a day of salt flats and lagoons.
We booked our tour with Viator, and just after 9am, local tour guide Tote collected us from our hostel in San Pedro De Atacama. Over the course of seven hours we would visit the traditional village of Toconao, step foot on Chile's largest salt flats, see flamingos in the wild at Chaxa Lagoon, before checking out the extremely photogenic Miscanti and Miñiques lagoons (also known as Chile's altiplanic lagoons).
On board a comfy minibus (and with me glued to the window as usual) we headed 30 minutes south to the small village of Toconao.
Life here revolves around the plaza with its crooked white bell tower and St Luke's Church, which dates back to 1744. As I looked up at the wonky tower, Tote mentioned that as the region suffers from around 36 earthquakes every month, the buildings have taken a bit of a hit over the years.
Sometimes imperfections can make something appear even more beautiful… and this was one of those occasions.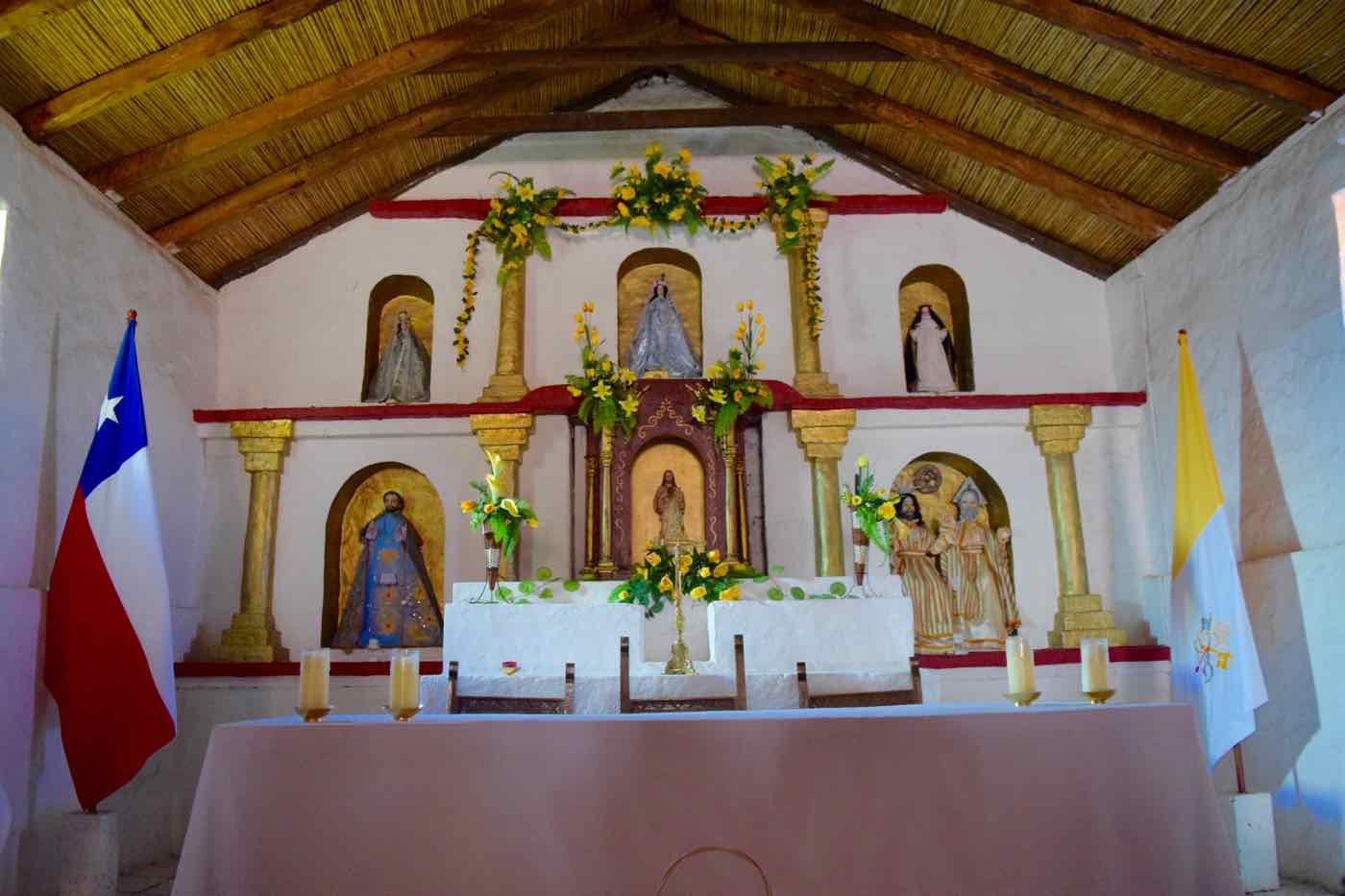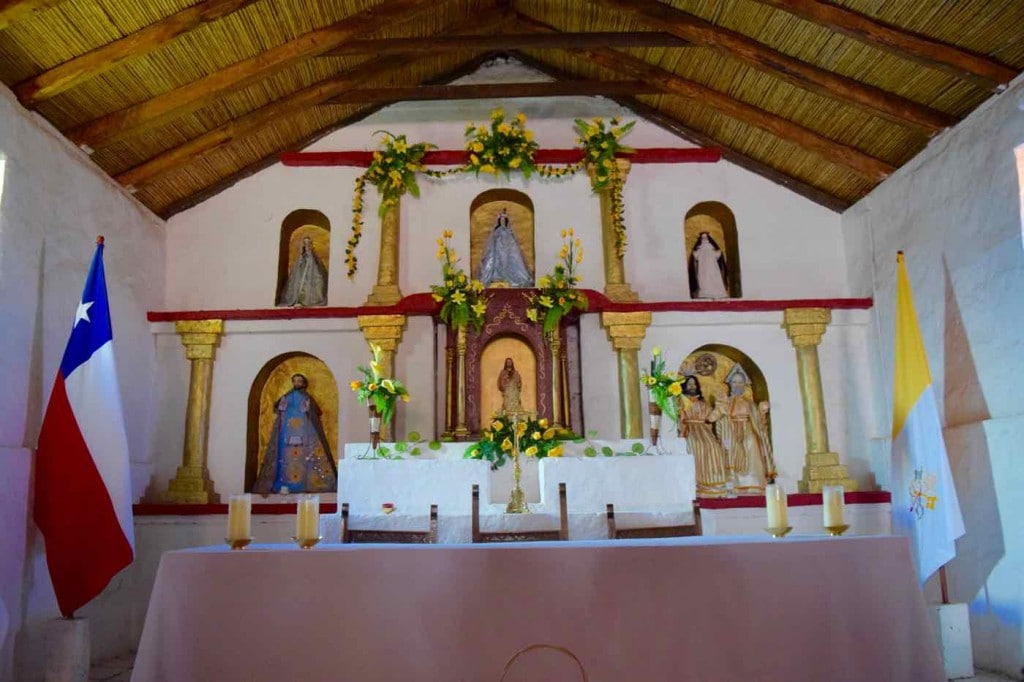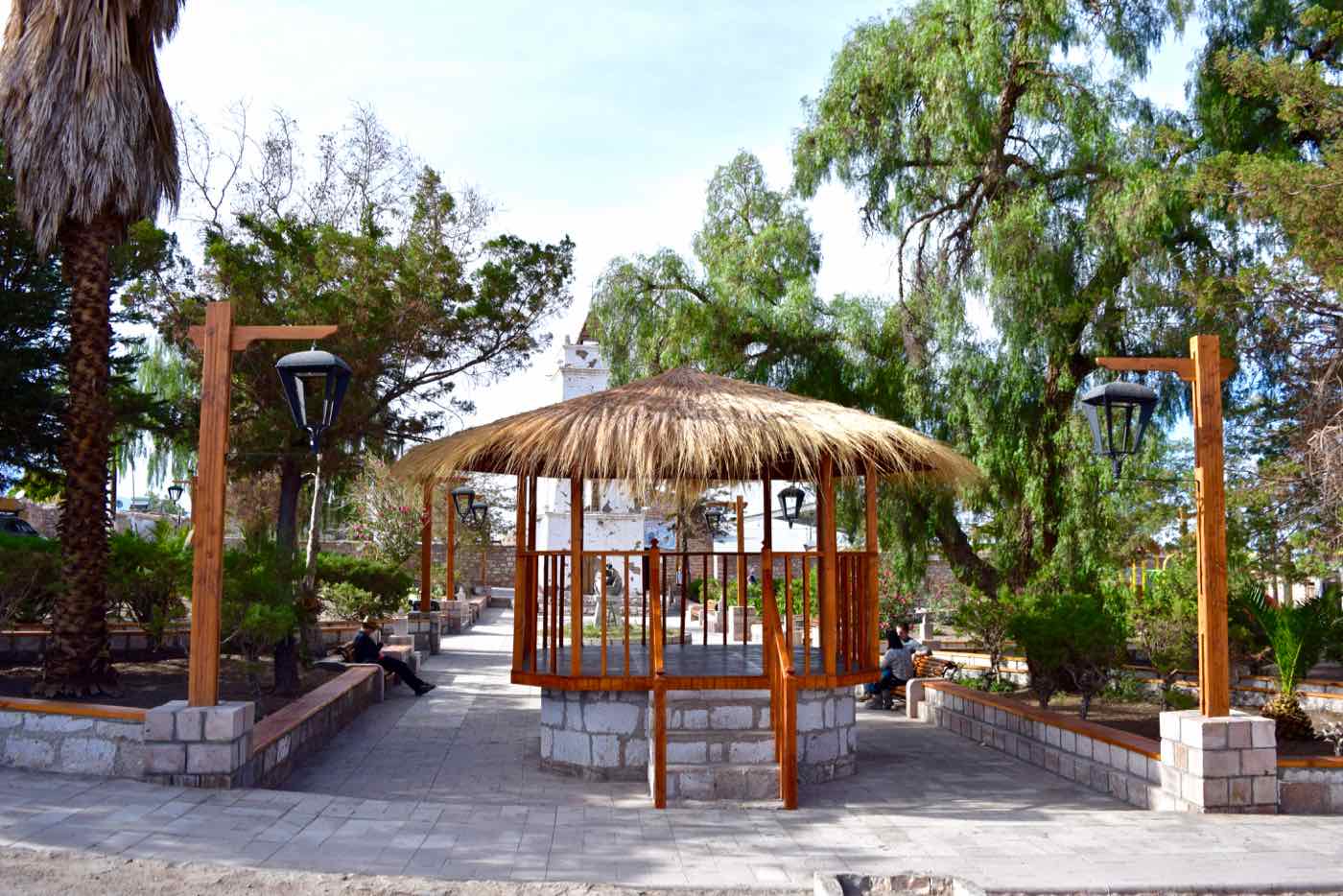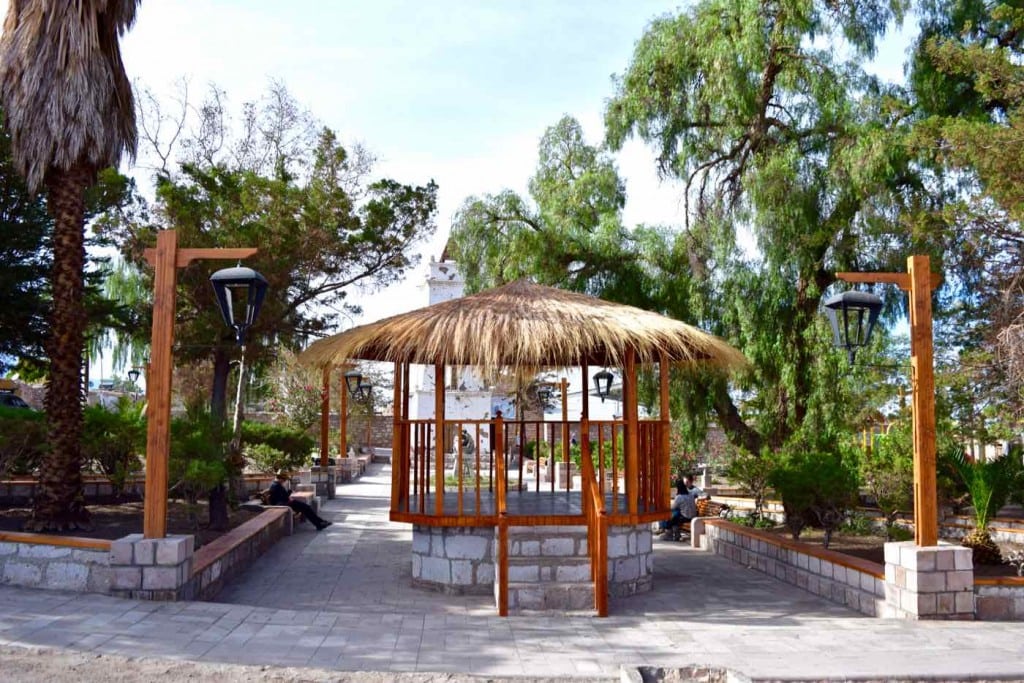 Photos taken, it was time to enter Salar de Atacama – the second largest salt flat in the world. What a week of firsts… My first geyser yesterday, and now my first salt flat!
As I looked out, the ground extended for miles, covered in aerated boulders of salt until it hit the ominous silhouette of the Andes Mountains. Some areas were white, rich with salt crystals, while others had a brown, clay-like appearance. It was a magical view, even more so once we stood peering out over Chaxa Lagoon.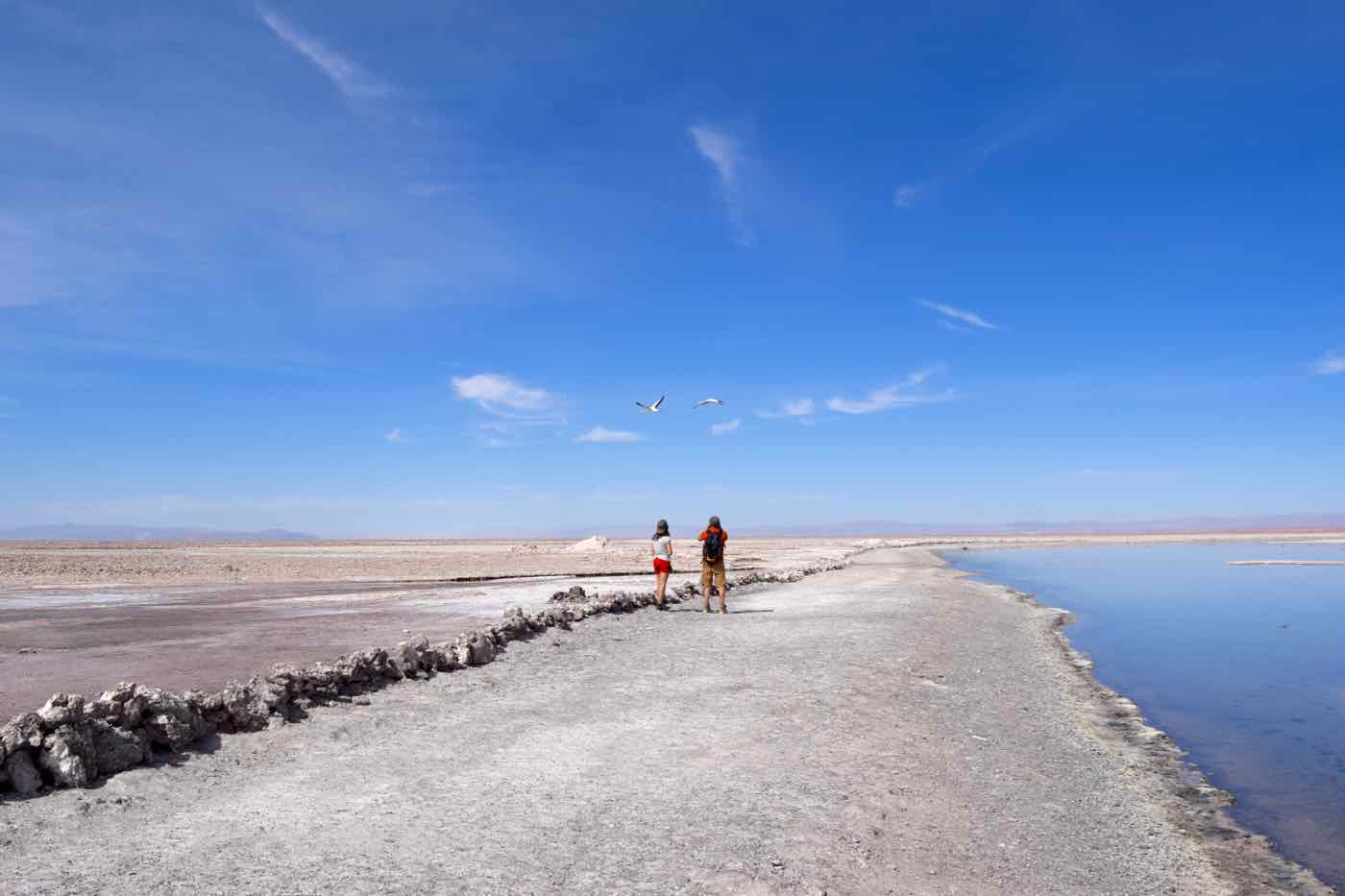 This lagoon sits in the salt flat, and is particularly special due to its natural inhabitants – the beautiful flamingos who call this serene watering hole home!
It was incredible to get so close, seeing every feather, the spindliness of the legs, and even watch them in flight. The mirror-like glaze of the lagoon led to some incredible photos. Those reflections really were a photographer's dream!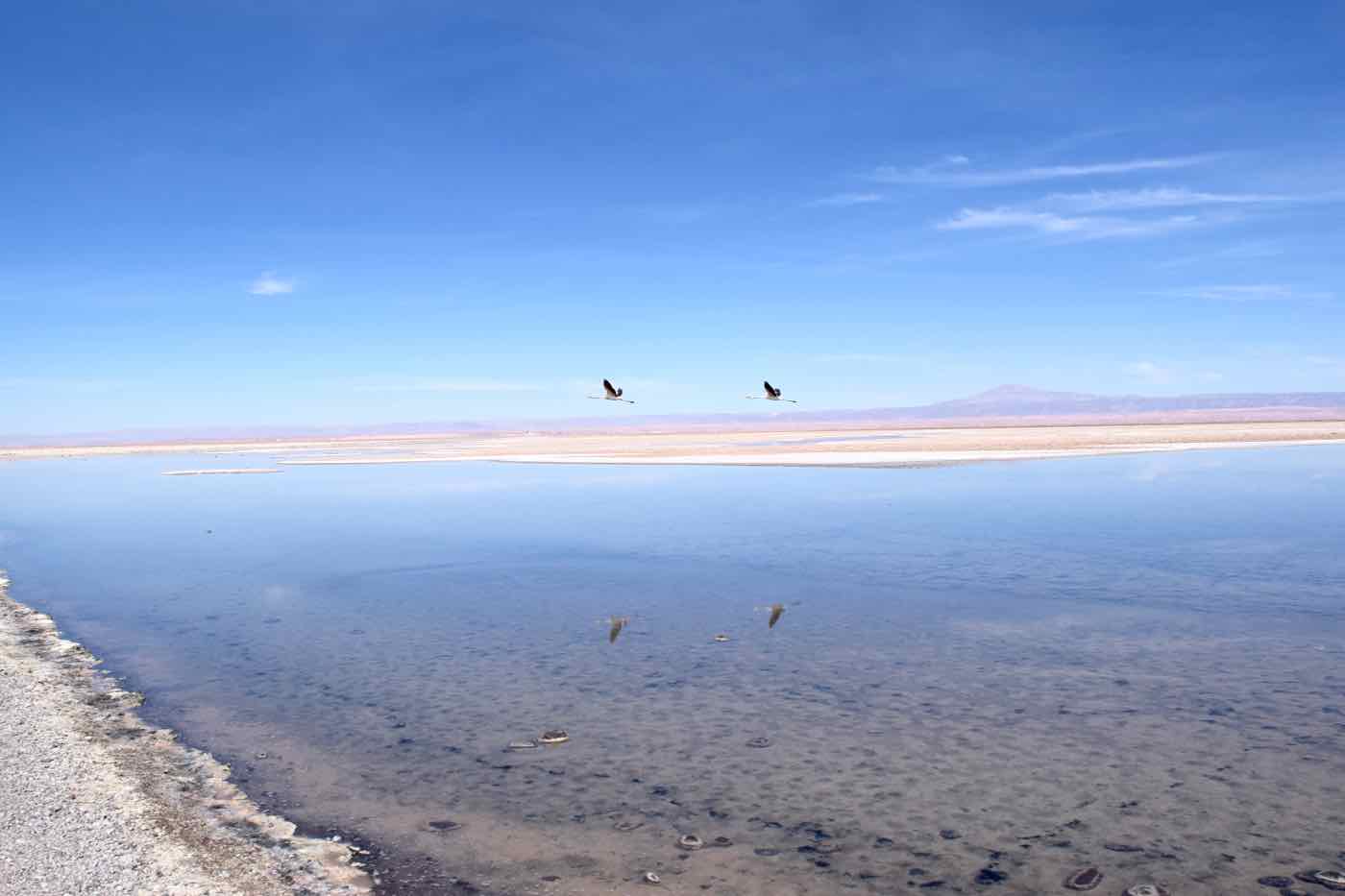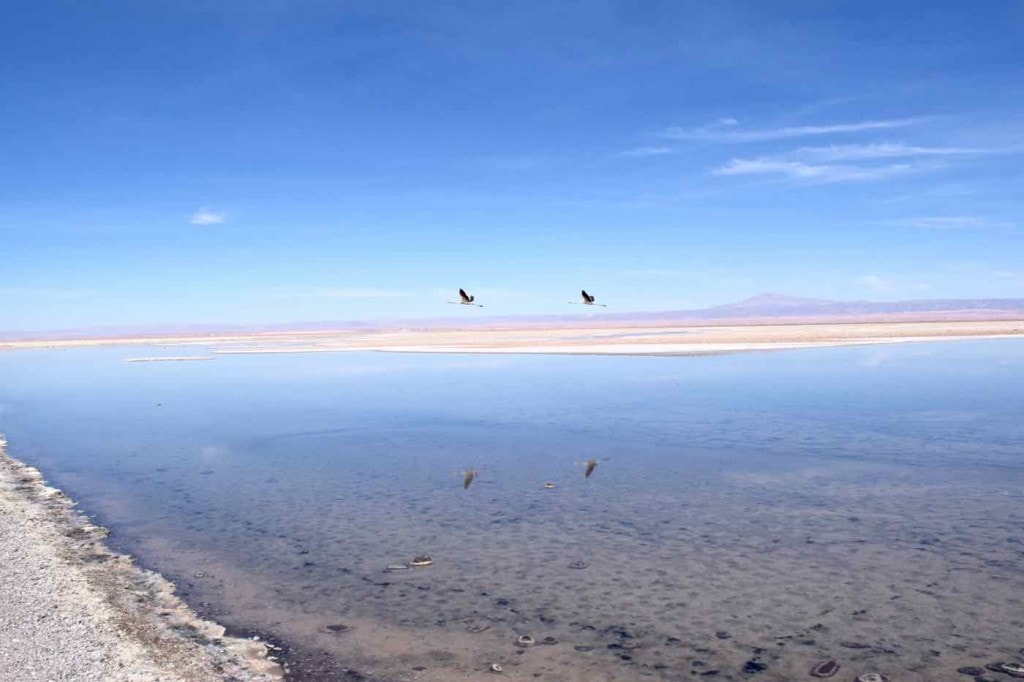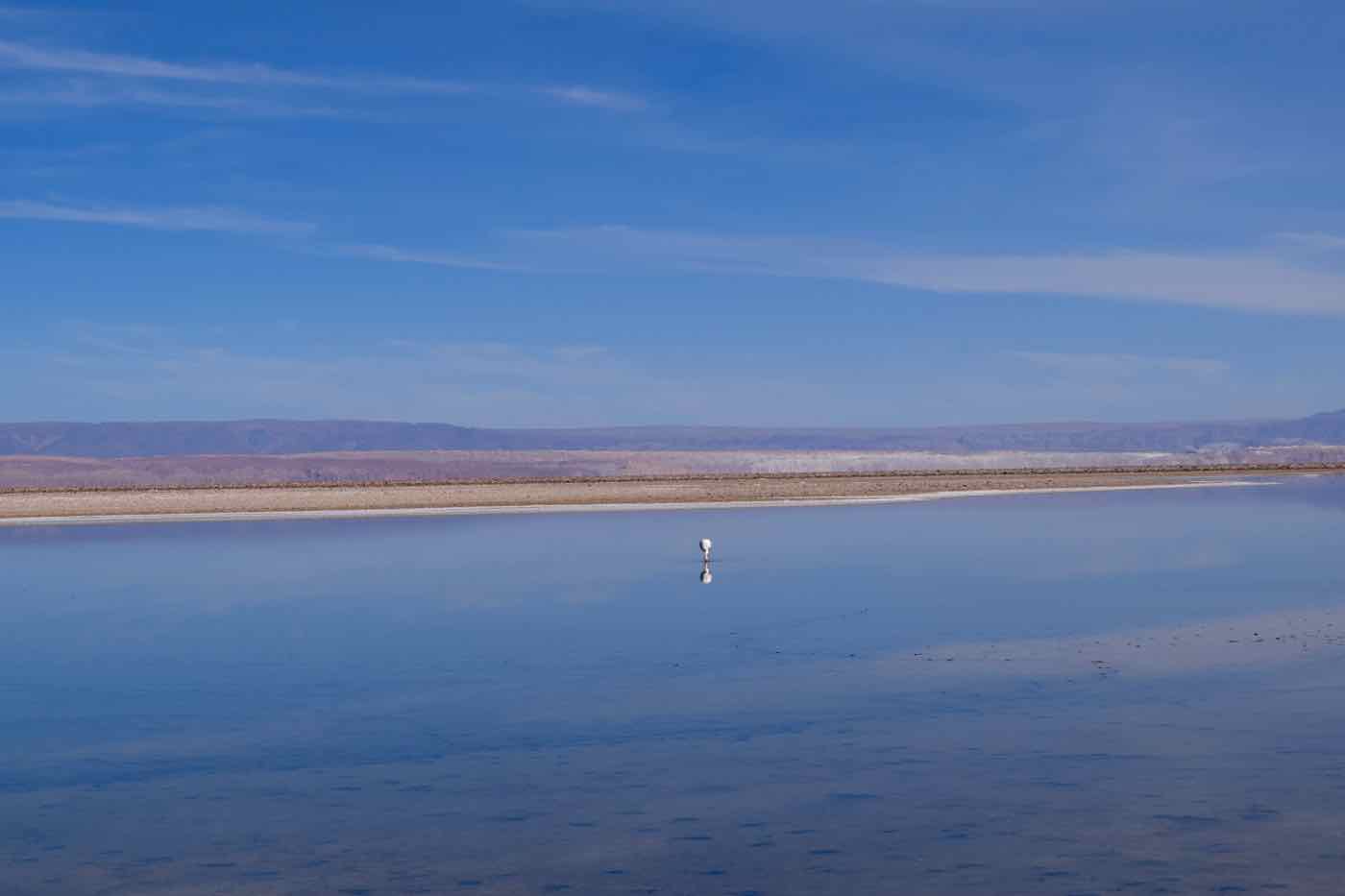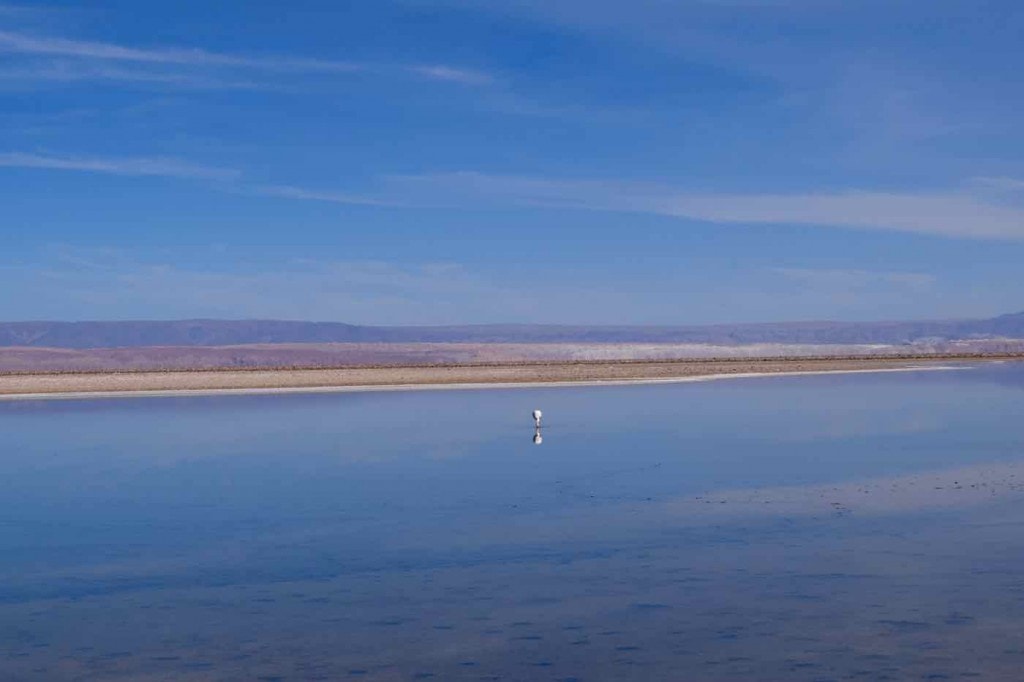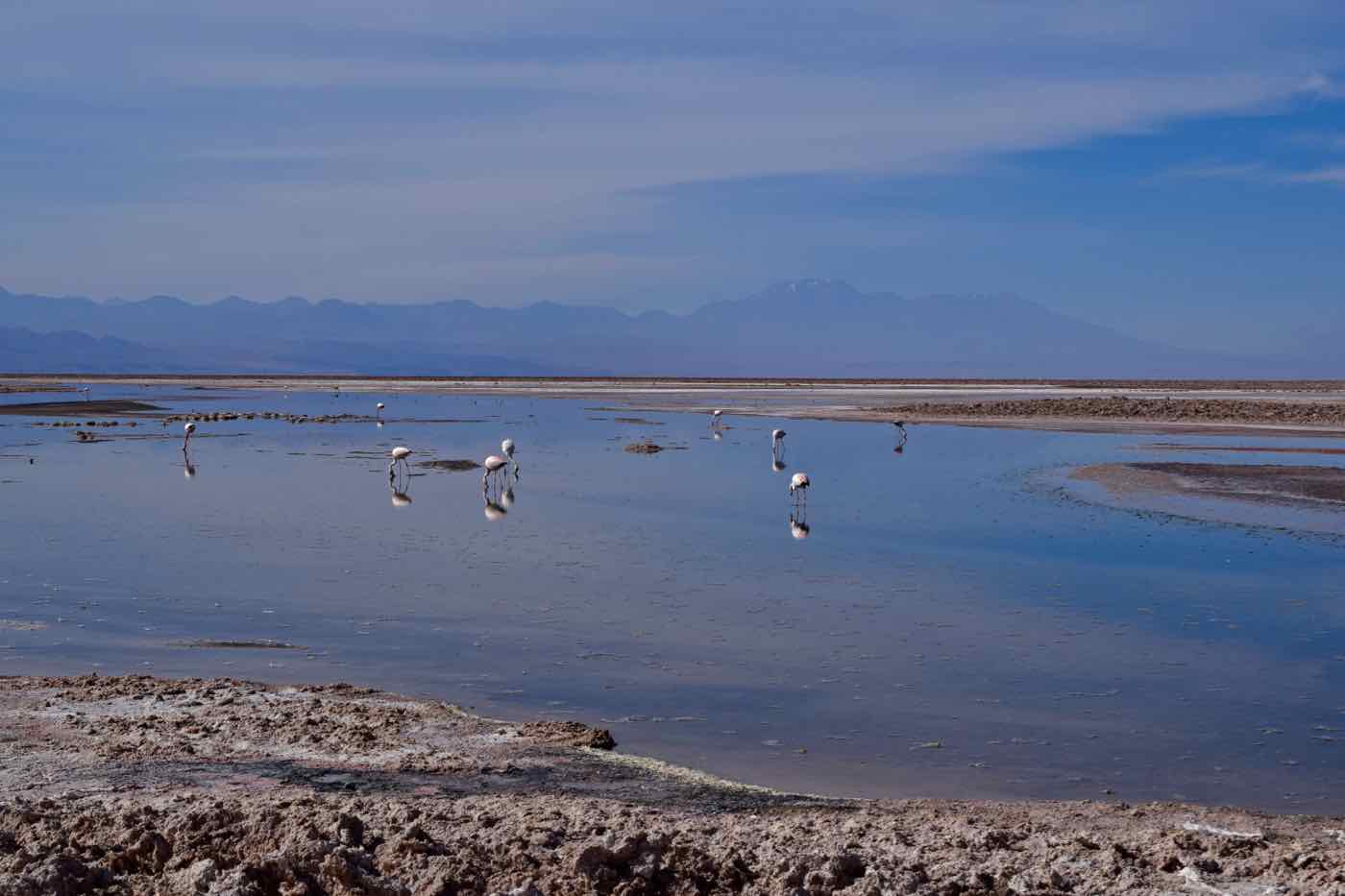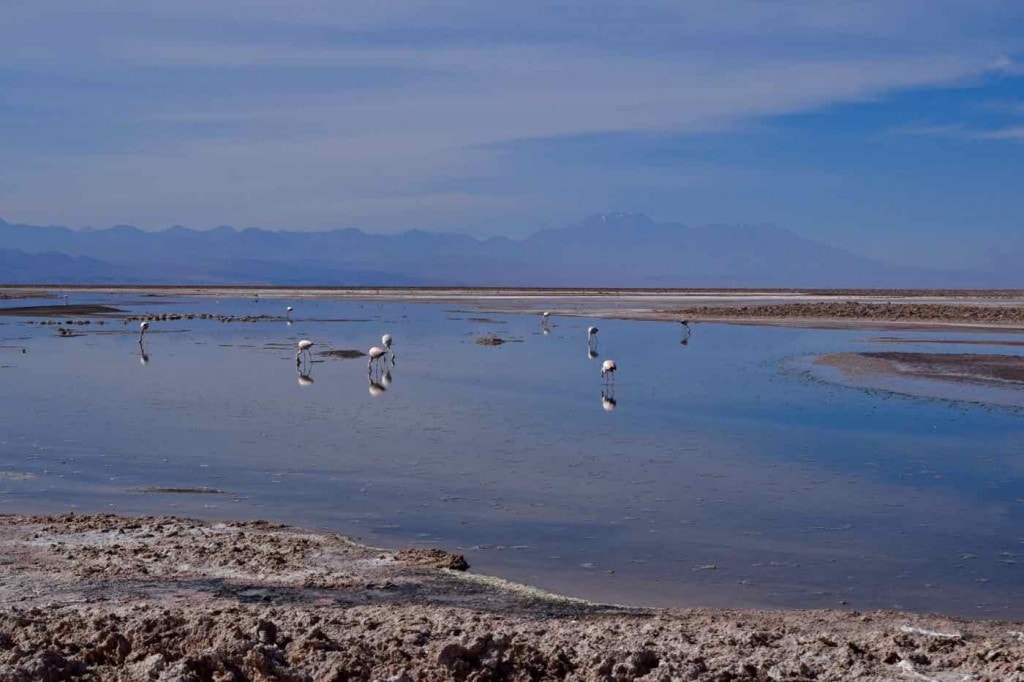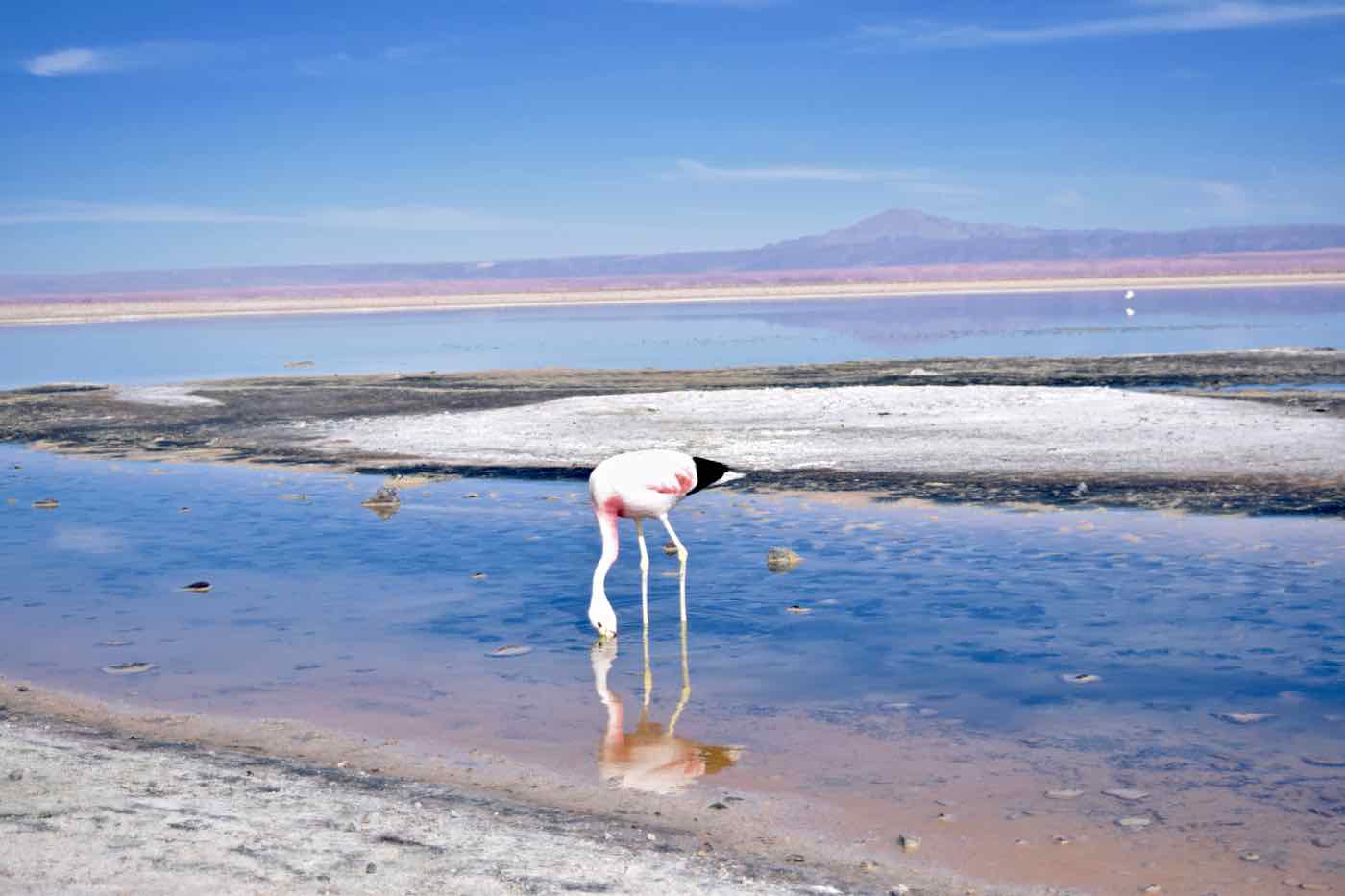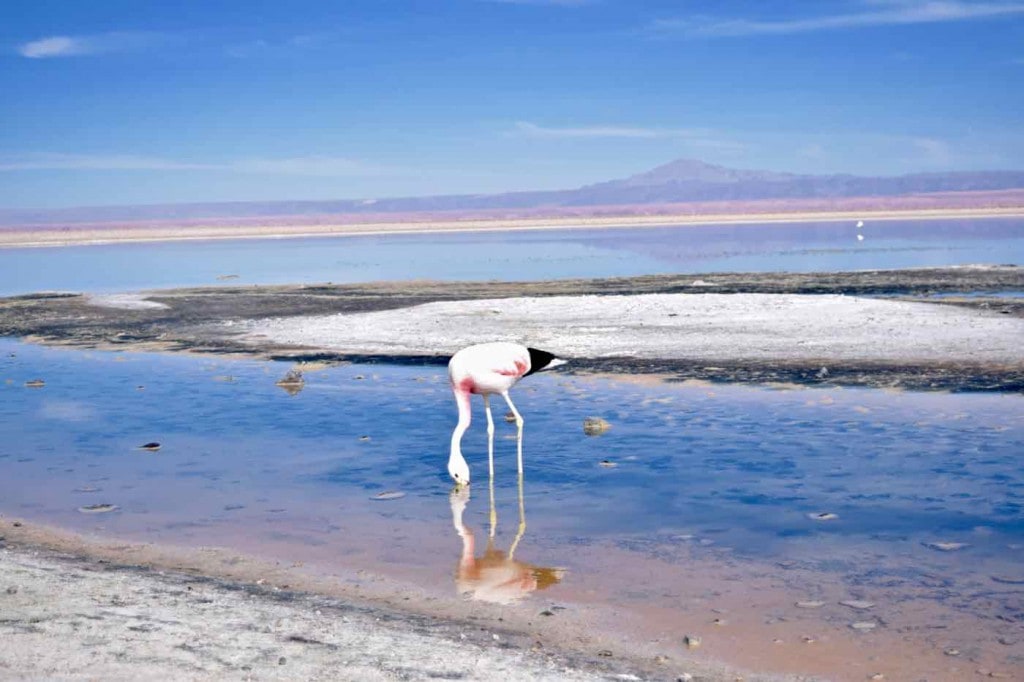 From Chaxa it was time to head to the antiplanic lagoons. Breath-taking scenery was the theme of this journey, as winding roads carved their way through salt flats, lunar landscapes, bright yellow patches of grass, steep mountains, red rocks and more. We even saw groups of vicuña (similar to llamas) grazing at the side of the road.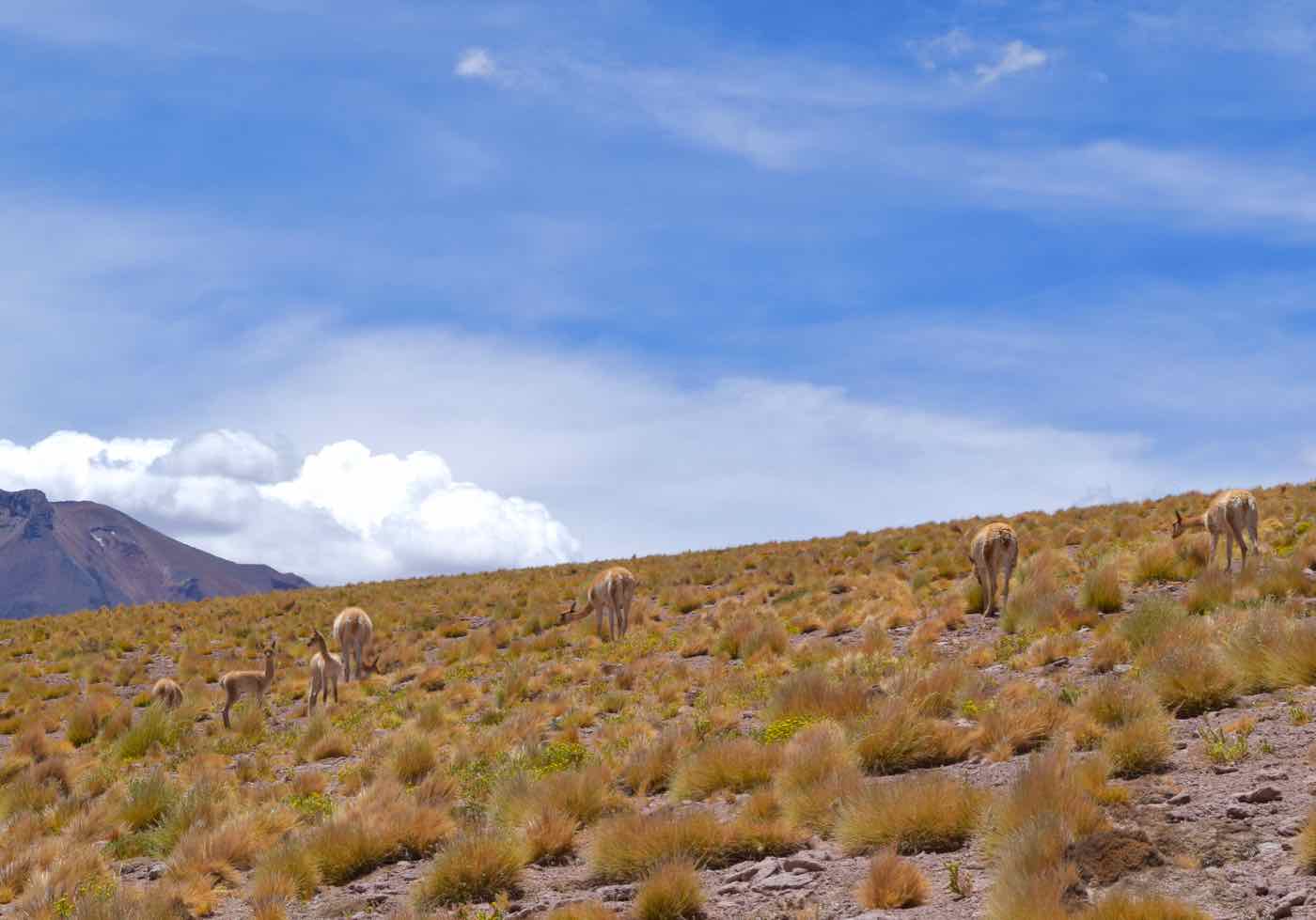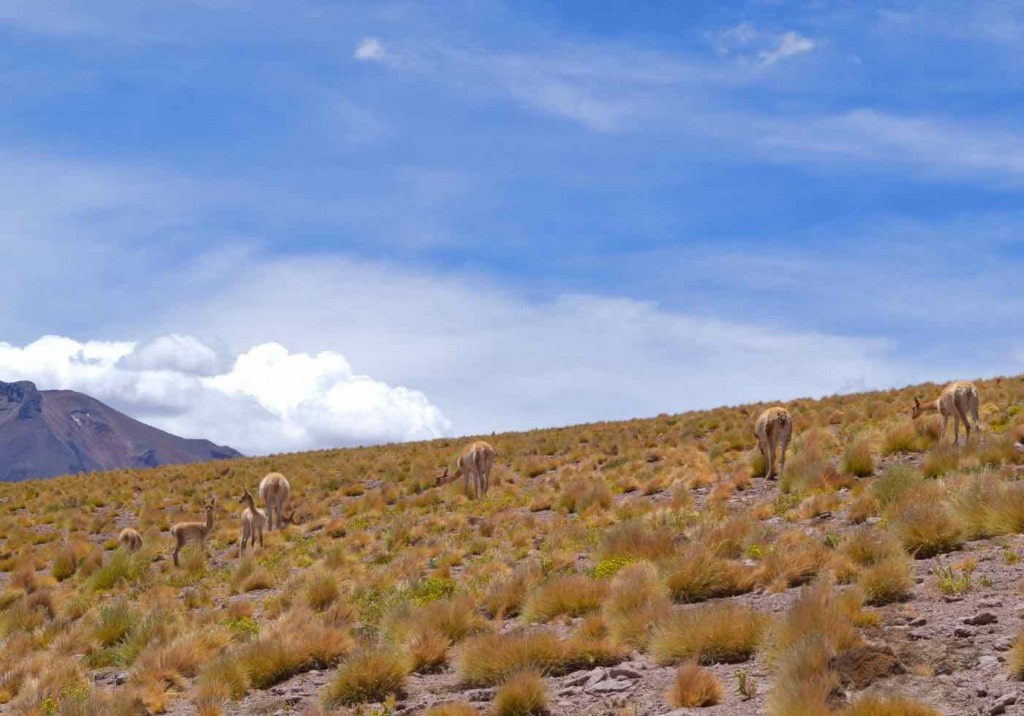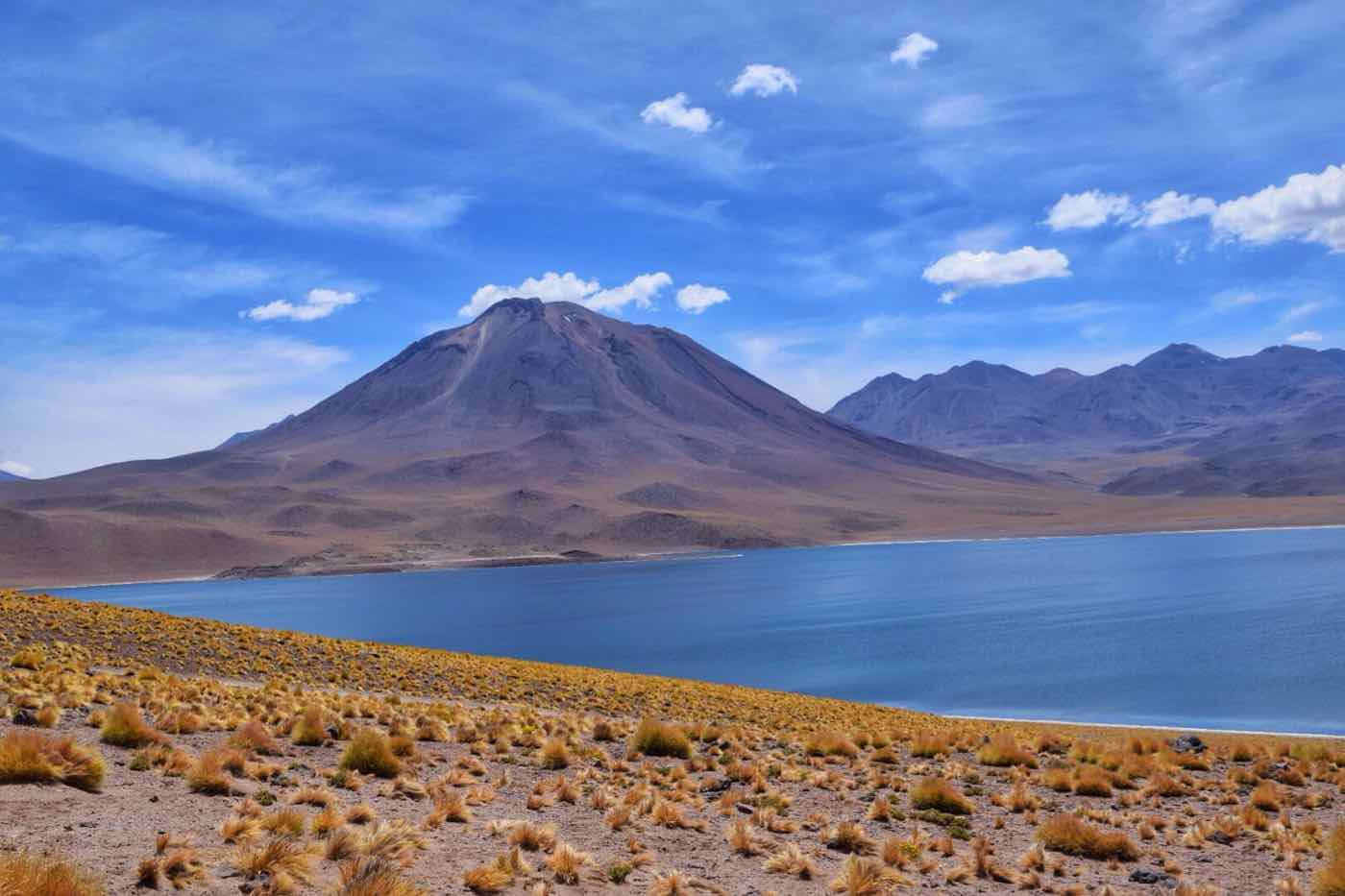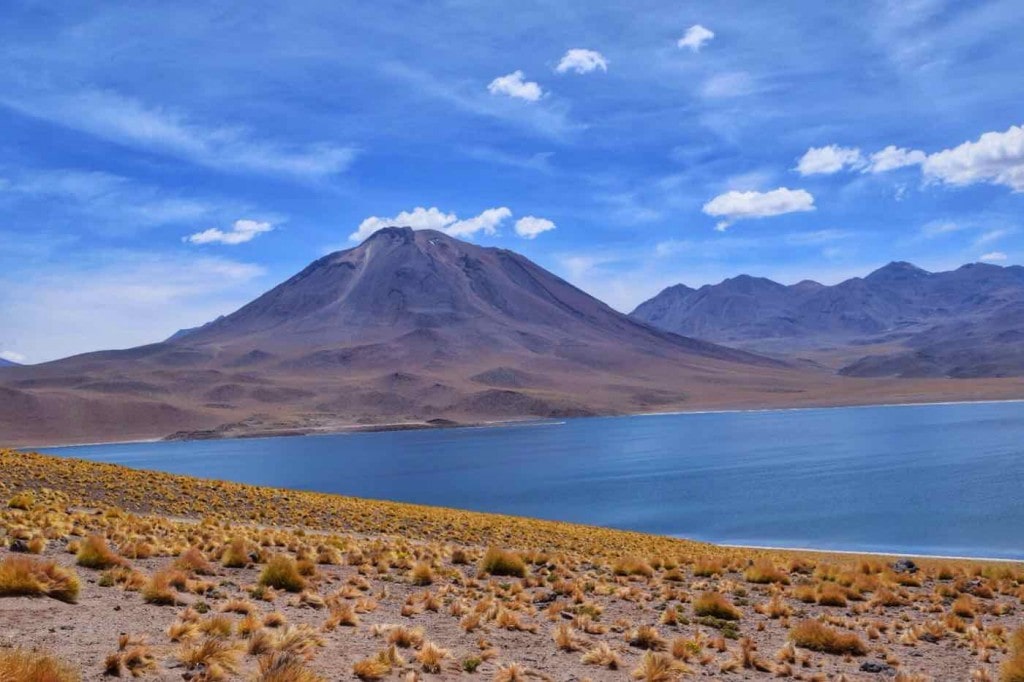 We were heading from an altitude of 2300m to 4300m… where we would catch our first glimpse of Miscanti Lagoon and Volcano. The active Miscanti Volcano bears over the lagoon at a height of 5600m, yet it still felt like a calm, reflective spot.
Unlike our tours of El Tatio Geysers and El Valle De La Luna, there were hardly any tourists here. Just a couple of minibuses and an enormous expanse of deep blue water encased by a white shoreline – more minerals from the region.
While we didn't take a dip, we heard how magma chambers in the volcano keep the north side of the lagoon warm. It's also a great spot for birds. In fact, I spotted several rocky nests around the edge.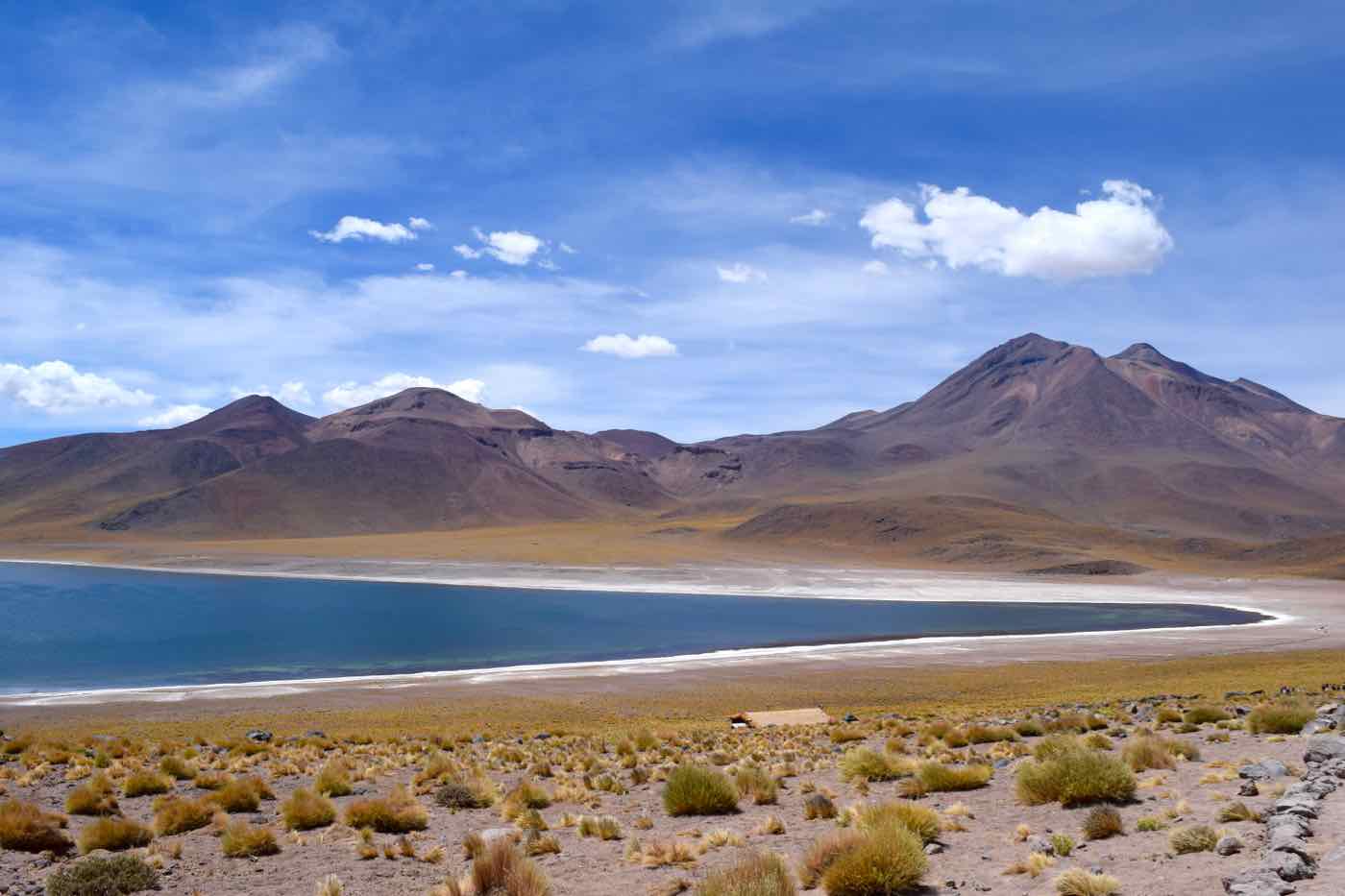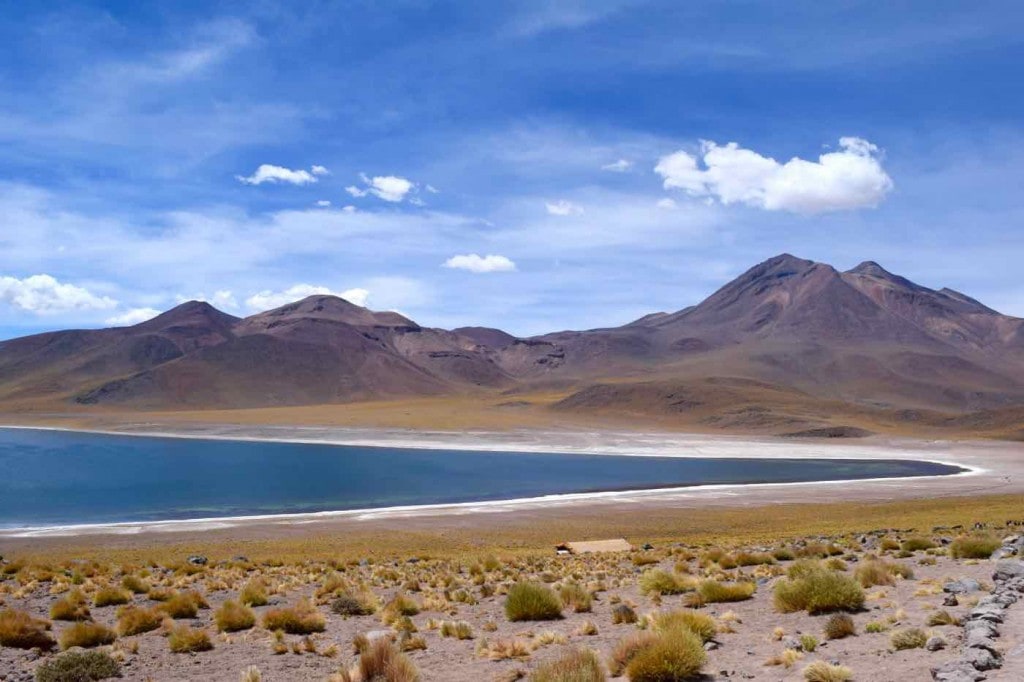 After taking in the incredible panoramas of Miscanti, we drove a few minutes to the second of the altiplanic lagoons – Miñiques Lagoon. In comparison, it was more oval in shape and the water took on a deeper shade of blue. Vicuñas played by the shore, lapping up the water and dancing around each other.


With another memory card full of photos, we left Chile's Atacama Highlands and stopped in Socaire for a quick bite to eat. It was our final day in the Atacama region, a place which for its diversity of landscapes made it one of my favourite spots in the world.
There's a real feeling of magic in this region of Chile. Yes, the landscapes are out of this world. They're spectacularly beautiful and will constantly have you reaching for your camera!
But to be honest, it's more than that. There's a calmness, it's a place for reflection, and most of all a place for memories. Memories I was happy to share with a special someone, and memories I couldn't wait to share with you too!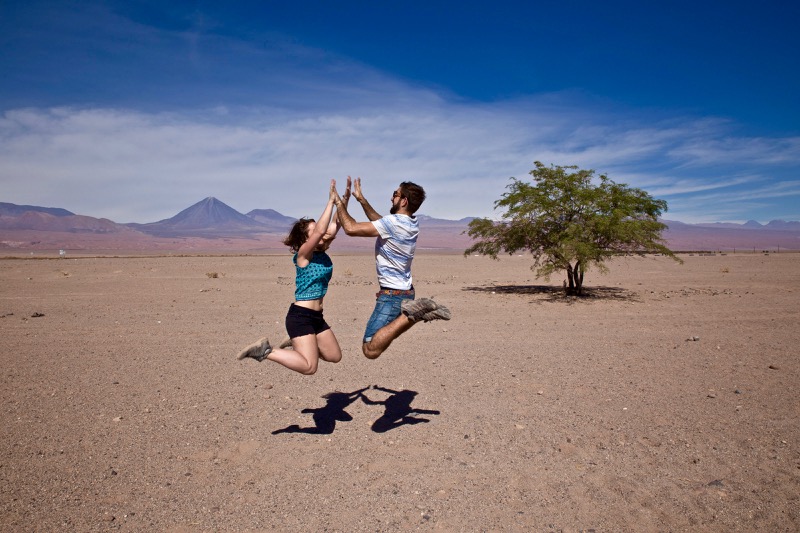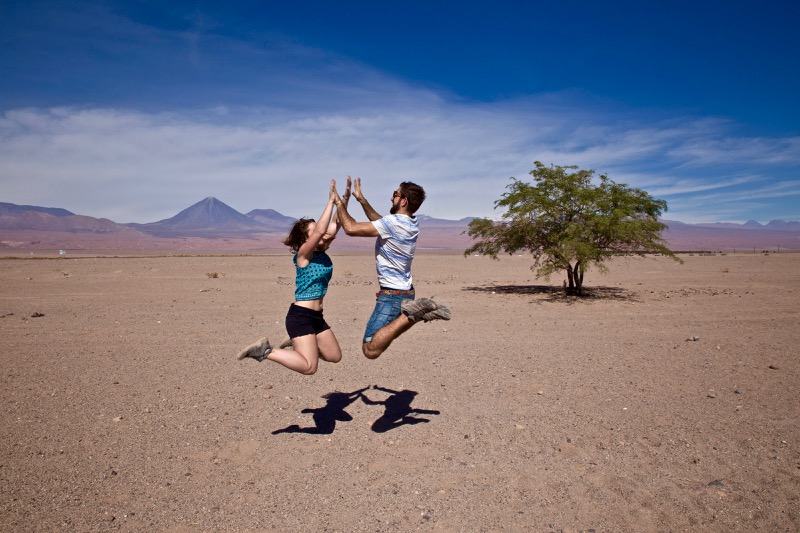 ---
3 Top Tips For Your Visit To Atacama's Salt Flats and Altiplanic Lagoons
Pack water and snacks. On this tour, you'll receive a late lunch, but you'll definitely want a snack on the journey (or you can pick something up in Toconao). It's a long day, so remember to drink plenty of water.
Wear hiking boots or trainers. There isn't a lot of walking on this tour, but you'll be more comfortable in closed shoes when exploring the areas around the lagoons.
Altitude. This tour takes you to an area of high altitude. We were advised to slow our pace around the lagoons, and definitely not to run.
---
I hope you've enjoyed reading about my visit to the lagoons! If you're interested in other day trips in this region of Chile, I'd recommend reading my guide to the top 5 places to visit in the Atacama Desert.
Also, don't miss my guides about visiting El Tatio Geysers at sunrise and touring El Valle de la Luna.
Enjoyed this post? Why not pin it?