Next steps, growing up, and buying pot plants.
It's 11am on Sunday 4th March and I'm sat here under a blanket watching Sunday Brunch on TV. I can't remember the last time I did… virtually nothing!
It's been a month of utter madness, exhaustion and highs and lows. I'm not talking about the #beastfromtheeast, I'm talking about a few changes in my little life. Yes, this is a personal post, no travel tips below, and no inspiration for jet-setting, unless you fancy a trip to Ikea or West London?
Just after Christmas, Macca and I started the big London flat hunt… Again. We'd been in our previous place for almost six months, but it was always a temporary option. We were sharing with two others and gradually decided that we were ready to fly the nest and have our own space.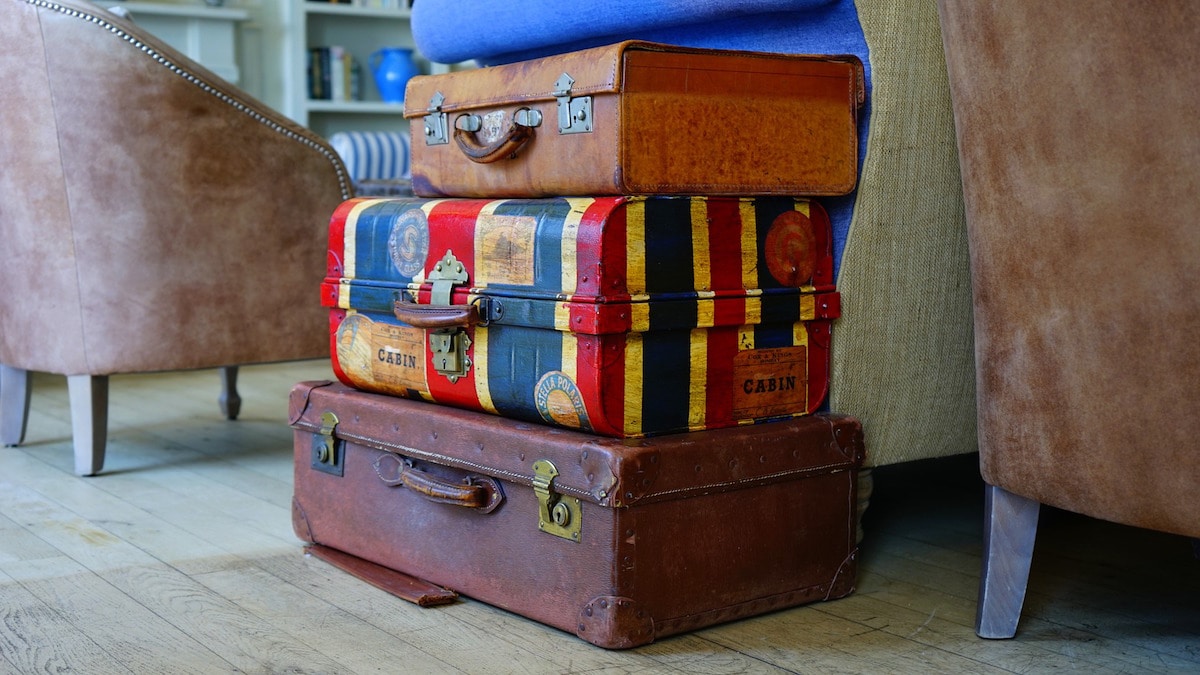 THE SEARCH
We started the hunt for the dream one-bed flat with all the mod cons. We wanted somewhere that we were excited to base ourselves in and return to after our travels. Somewhere with good transport links (hello airports!) and a bit of café culture, for those freelance cabin fever days.
We looked all over London, from Kensal Rise to Putney, Islington to Acton. It was gruelling, catching tubes and buses all over the city, only to step foot in a place and know it wasn't the one for us.
This was a genuine photo of a flat for rent – fancy living here?!!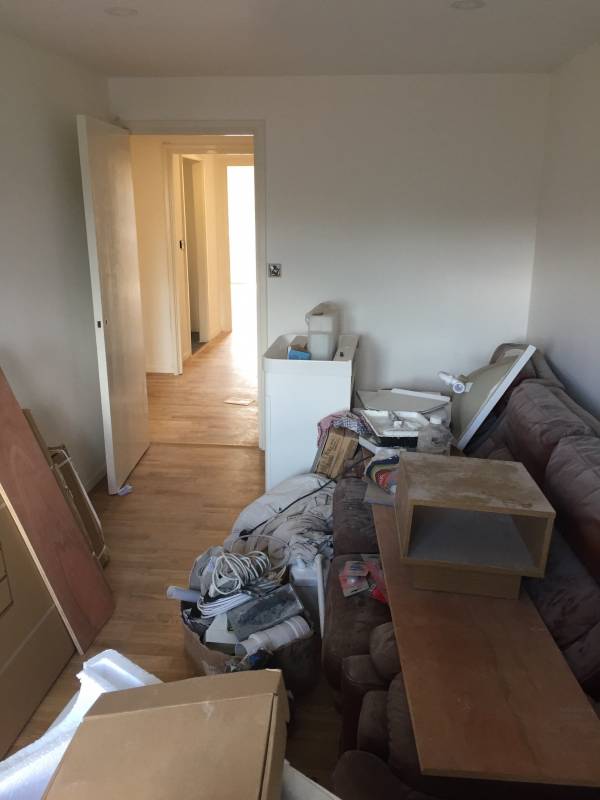 None of the horror stories matched up to when we were looking last year. We went to view a flat in north London. We were greeted by our potential landlord/housemate – a 6ft+ ex-military guy covered in tattoos in his 40s. He was a gentle giant, loved cooking and music and clearly looked after the place well. Just before leaving he leant down to the cupboard door behind the TV (basically where you'd store a hoover, DVDs and anything else you didn't need cluttering up the place)… and said the words 'this is where I sleep,'. I chuckled and said 'Yeah right!! Good one!' only for him to say that he genuinely slept in a cupboard. Sure enough we stuck our heads in and saw a mattress inside.
Nothing will beat cupboard man (my new fave superhero), but we did see flats with no oven "Oh not everyone uses an oven." Erm yes……yes they do. I like pizza too much to move somewhere with no oven. There was the flat which looked absolutely nothing like the photos online and had a family of four living in the bedroom and most of the kitchen appliances in the middle of the lounge. There were student digs, OTT eco-friendly pads and a good month of soul-destroying, time consuming searching. Work moved to the back-burner, which didn't help the fact we'd soon need a crippling amount of cash to pay London rent.
THE ONE
I knew when I stepped foot in 'the one'. Expectations were low as I was led up three flights of stairs (no lift) to a top floor flat in West London. It was on a busy main road, which I thought was a little TOO in the heart of the action. Then the agent opened the door and I couldn't believe how lovely it was! New appliances, a big sofa area and cute curvy windows. Macca saw it that evening and we put an offer in before the end of the day. After a brief bit of gazumping (I told you it was stressful!) we received the call to say it was ours. We were over the moon!
Move day was tiring. I don't know how many times we climbed the three flights of stairs, with suitcases, furniture, hoovers, kitchen appliances and plenty of travel nic-nacs too. It was exhausting, but I didn't really feel it. There was so much adrenaline pumping! Our own place!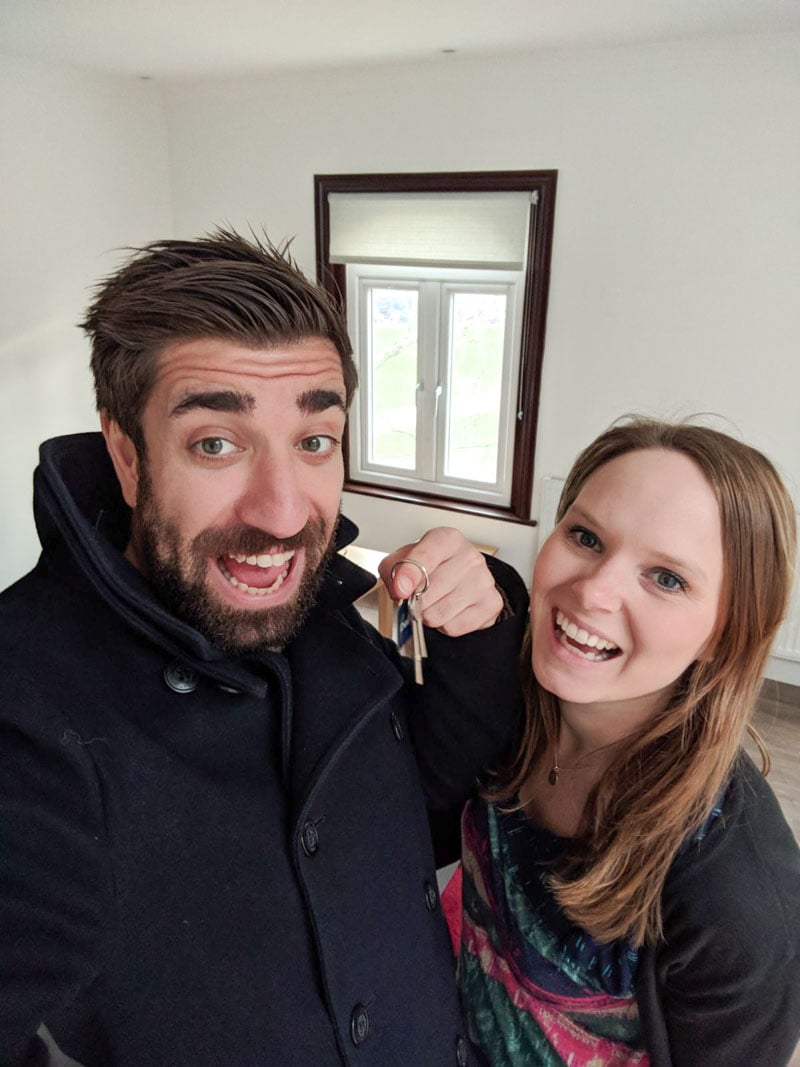 Over the last few weeks we've been busy with travel projects to Hastings, St Albans, Glasgow and Copenhagen. In between we've been on missions to Ikea and Argos, and earning reputations for our DIY mastery! We even bought a pot plant. And a big wok-style frying pan. I decided we should give it a name as it was one of our fave new possessions. Macca came up with Peter… Peter Pan!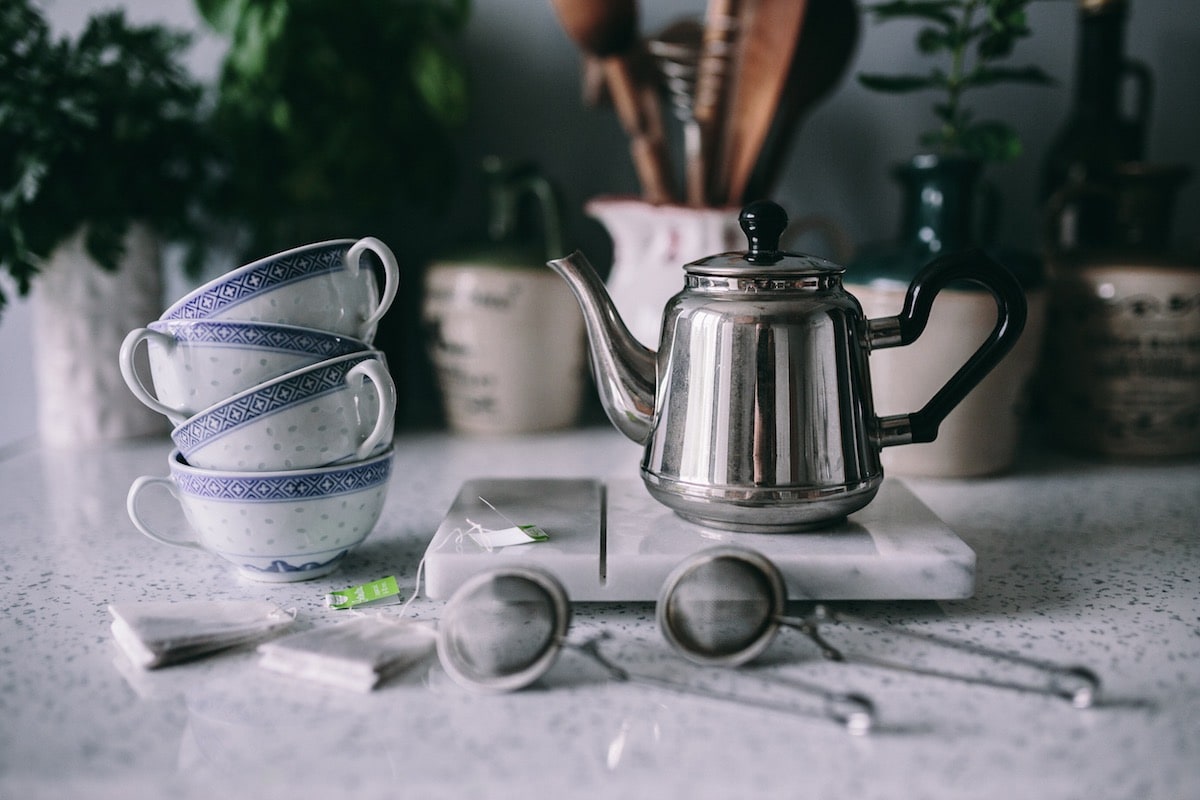 It's amazing how settled I feel already. We've not even been here a month, and yet mooching around on a Sunday in my PJs, watching TV and writing this feels so perfect. Mentally it's made me feel a lot calmer – an unexpected side effect of the change. I guess it's all to do with having a permanent base and no longer living out of a suitcase.
I'm enjoying the area a lot too. There's plenty going on, lots of shops on the doorstep and a nice London buzz. I've also spent a fair bit of time in the flat on my own – something I wasn't sure I'd like. I've never been a huge fan of extended periods of time on my own, but it has felt different here. I've been cooking lots, doing workouts in the lounge and enjoying my new environment!
Over the next year I'm excited to get to know this part of London better – check out the local pubs, restaurants and cafes. I love that there's a library nearby with free WiFi and a big workspace open to anyone – no more freelance cabin fever! I've also got quite a few friends who live on this side of town, which is a huge bonus. Travelling so much means its sometimes hard to find time to see people regularly, but being able to nip for a coffee for an hour will really change that!
So no doubt over the coming months there will be a bit of nesting, both in real life, and on this blog! I'm excited to shop for cushions, cover the walls in travel pics and make it the home we've been dreaming of. I'm also excited for plenty more Sundays on the sofa.
Cx