Dreamed of living like James Bond in London?
Bond is officially back! Spectre looks set to be one of the biggest Bond films in history. But alongside Daniel Craig's big screen return is another important co-star. The heart and soul of the 007 franchise – London. Proudly synonymous with Bond, London has been the backdrop for some of 007's most epic action sequences featuring cars, helicopters and speedboats.
When you're MI6's most important asset, this flashy lifestyle comes at a high price, but thankfully for the rest of us, it's possible to enjoy it without the threat of assassination. If the release of Spectre has got you thirsty for luxury and adrenaline, here's how to live the James Bond lifestyle in London.
BOND HOTEL

London is abundant with luxury hotels, but only a few are genuine Bond locations. Check into the Langham Hotel on Regent Street, which doubled as St. Petersburg's Grand Hotel in GoldenEye.
Or even more iconic, Bond took a dip in the rooftop swimming pool at Canary Wharf's Four Seasons Hotel in the opening scene of Skyfall. You may not have realised as it doubled as Shanghai! There was also a rather memorable shower scene filmed in room 712…
BOND FASHION

Ever seen 007 looking scruffy? No chance! To get his signature suave look, head to London's most famous street for high-end tailors: Saville Row in Mayfair. Whether you fancy a tux, Oxford shirt or a casual daytime suit, you'll find the highest quality and best fitting menswear in the country. Perfect whether you're heading for dinner, drinks or hopping on board a private jet! For ladies looking for that Bond Girl glamour, take a trip to Selfridges or Harrods. With large ranges of designer womenswear, you're bound to find something chic and sophisticated to bag yourself your very own Daniel Craig.
Soft cashmere might not sound like the priority of an all-action hero, but if you really want to emulate the Spectre poster, head to N.Peal in Mayfair and pick up a turtle neck jumper (as worn by Daniel Craig). The mix of cashmere and silk makes them lightweight and perfect for action.
BOND FITNESS
British Military Fitness promises to get wannabe James Bonds and Bond Girls in shape with their themed workouts. Exercises are puntastic, with names including The Man with the Golden Guns and For Your Thighs Only! If you don't fancy joining one of their classes, you can do this workout in the comfort of your own home.
BOND TRAVEL
Looking for a swanky ride to feel a million dollars? Check out Blacklane – a luxury car service that operates in cities around the world. They may not have any Aston Martins, but their First Class fleet includes Mercedes S-Class and BMW 7 Series, perfect for racing around the city.
For the full adrenaline kick, book the 'Shaken and Stirred in London package'. Kicking off with a breath-taking helicopter flight along the river, you'll pass some of 007's key filming locations.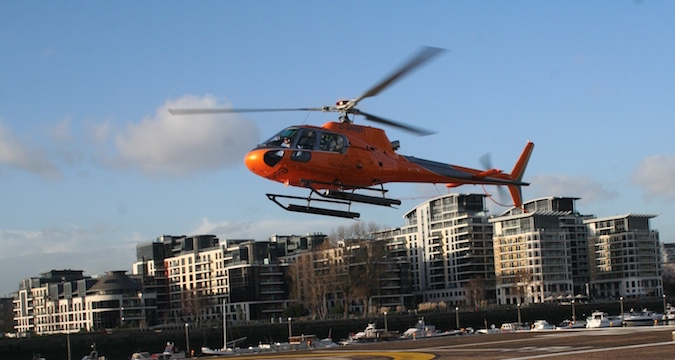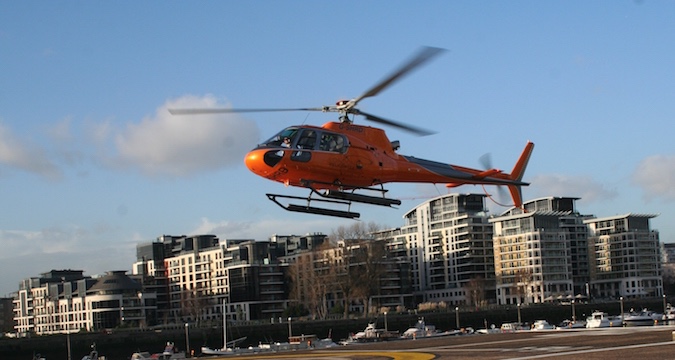 Back on the ground, it's time to hop on board City Cruises' ThamesJet to speed off down the river. With a hair-raising trip down the Thames a key part of Spectre, you'll feel like the real deal! Then it's time for a luxury dinner and martinis on board historic ship, the Hispaniola.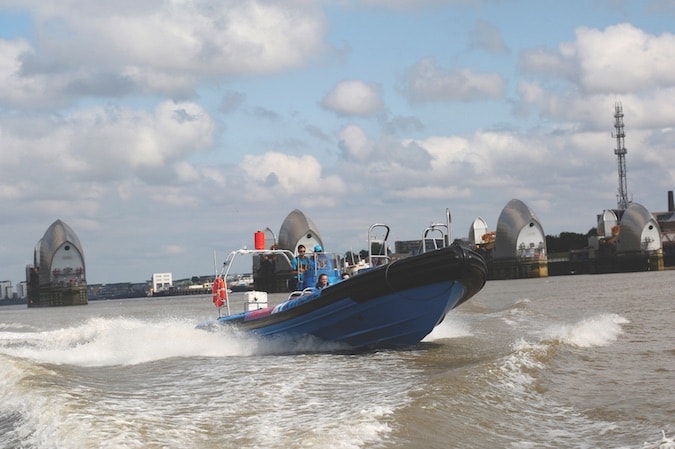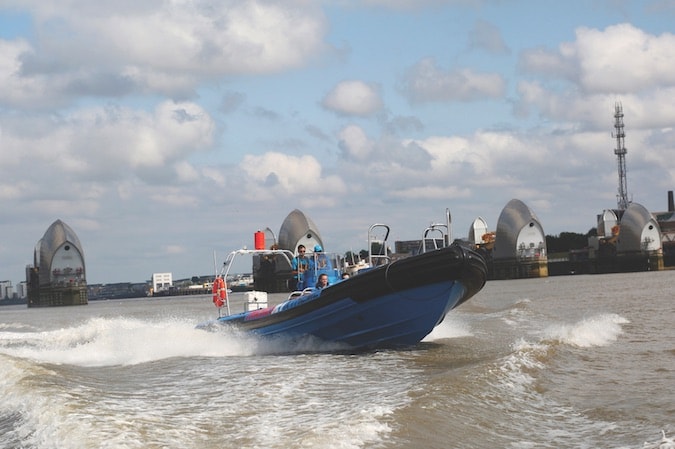 BOND FOOD
Dine like a Bond hero at 108 Pantry in Marylebone where they're serving a limited edition James Bond Afternoon Tea. The special menu of treats pays homage to 007's finest moments, with chocolate and matcha tea poker chip cookies reminiscent of Casino Royale and a Ginger brandy snap cigar, in reference to Raoul's Cigar Factory in Die Another Day.
BOND DRINKS
You'll want your martini shaken, not stirred, so head to the bar at Dukes Hotel in Mayfair. Often frequented by Bond author Ian Fleming, it's known as the inspiration for the classic line. Paying homage to Fleming is the special Fleming 89 Martini. The author famously wore Floris's 89 Eau de Cologne, so the team at Dukes have worked key aromas into a classic martini.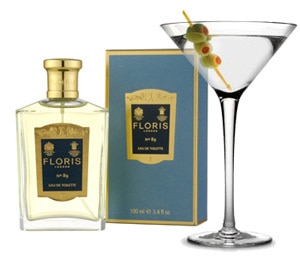 BOND LIFESTYLE
For the truly adventurous looking to splash the cash, get in touch with the team at Flag In The Sand – a concierge service who pride themselves on delivering the impossible. I contacted them to organise a day out in London that any wannabe Bond would be proud of. For around £5K, this could all be yours:
After a hard morning's spying it's time for James Bond to go for lunch at the Roux Room at The Langham. Then to master tailor Anthony Sinclair to be fitted for the evening suit famed in Dr. No, before sauntering around the corner for the appropriate silk cuffed shirt from Turnbull & Asser. Realising this took a little longer than expected and he is late to pick up his company for the evening, the only thing to do is to commandeer a RIB and speed down the Thames from London Bridge to Battersea Heliport.
https://instagram.com/p/25ZTRvPz2c/
Realising his date has forgotten her necklace, Bond assumes control of a helicopter for the short hop to DeBeers diamonds HQ on Charterhouse Road where his contact greets the two of them, before ushering them swiftly to the showroom where she selects her showpiece for the evening. They exit into their waiting Jaguar limousine, before being whisked to the red carpet of George Clooney's "Not on Our Watch" Gala at Billingsgate Market. Then it's time to finish the night at the Shangri-La Shard for Dom Perignon and of course, a signature shower scene.
How would you live the James Bond lifestyle in London? Any 007-style activities that I've missed? Let me know in the comments below!