Find out all about the best restaurants in the Lake District, including gastropubs, distilleries and Michelin starred hotels.
As we packed up, caught the train to Carlisle and hopped into our Hertz hire car, my heart was pounding. This was a trip I'd been desperate to do for a long time… and here we were about to arrive in the Lake District!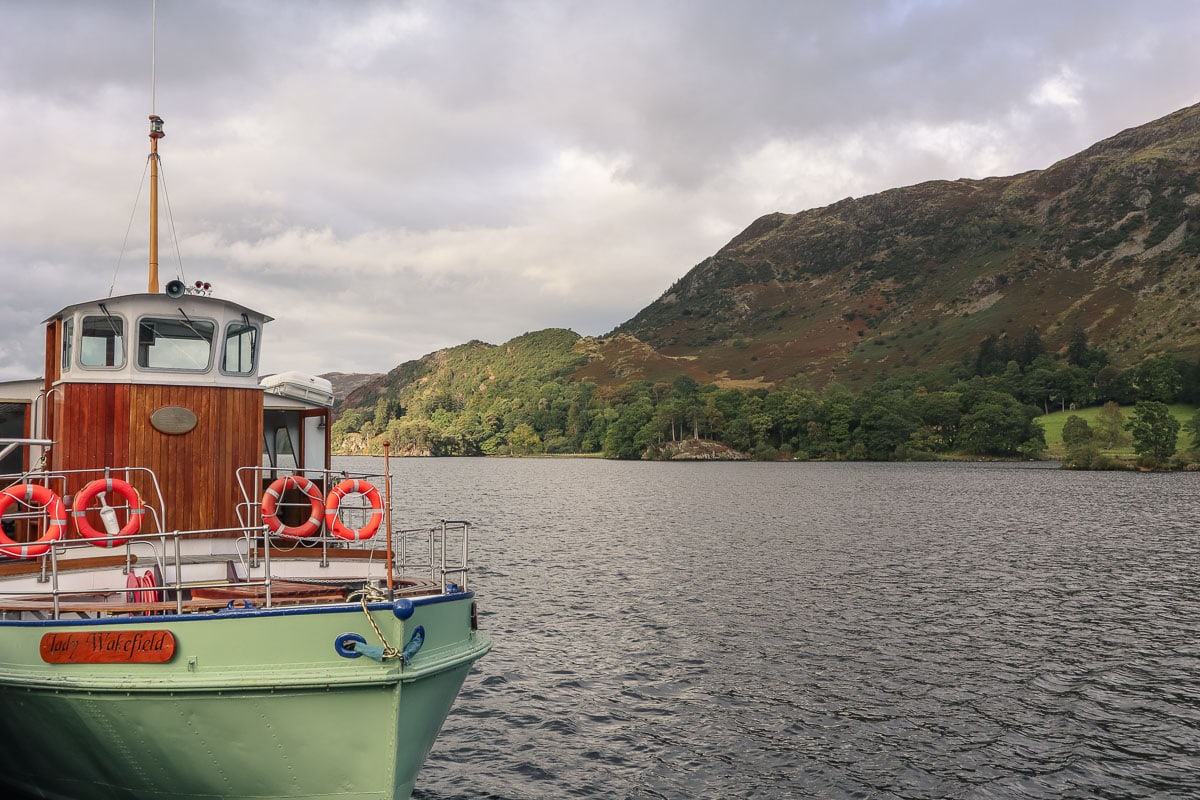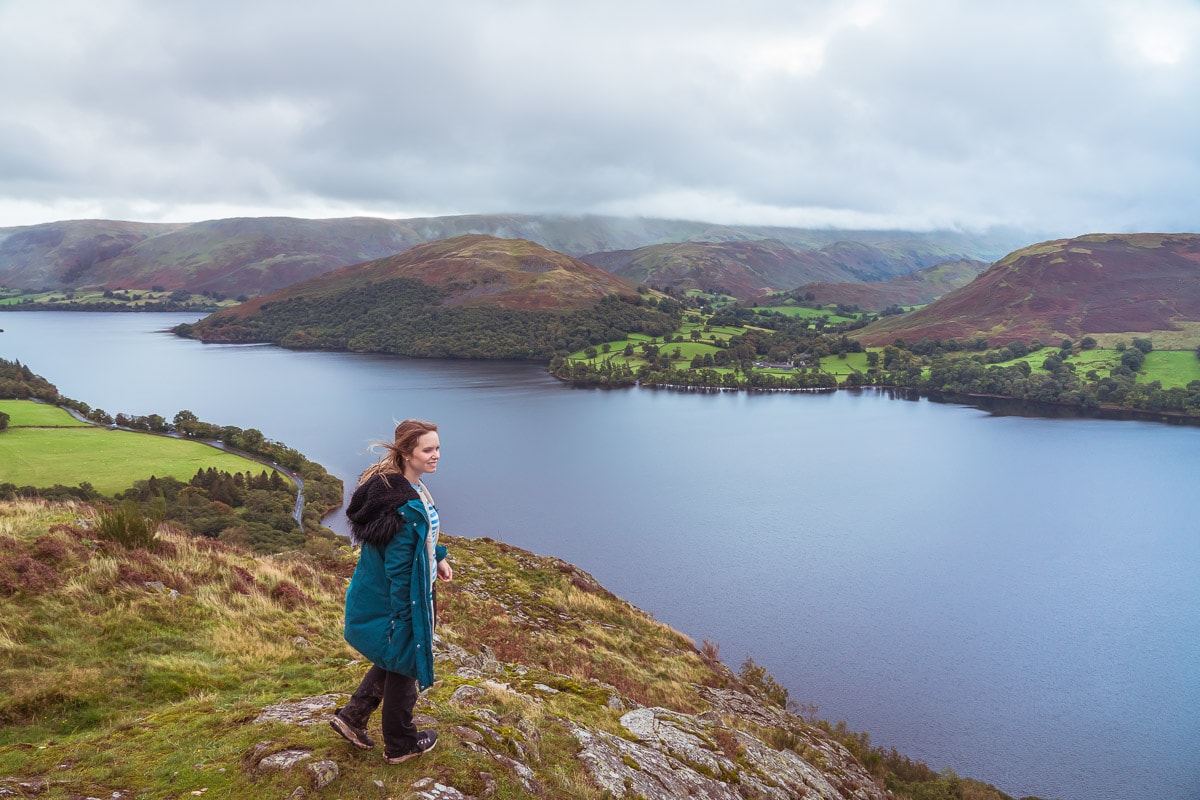 When people asked why I'd never been, I went blank. I had no real explanation! Yet, somehow it'd taken me 31 years to head up north and see the region for myself. Oh, I knew it was a breathtakingly beautiful part of England, with rolling hills, magical mirror-like lakes and of course some big old mountains too.
Making it more appealing for me was the fact the Lake District has an incredible reputation for food. So over the course of four days, we spent the daytimes adventuring, hiking, kayaking and road tripping around the most incredible scenery we'd seen in a long time. Then in the evenings we enjoyed dining at some of the Lake District's best restaurants. I can't decide which element made me happier, but the combination was definitely a winner!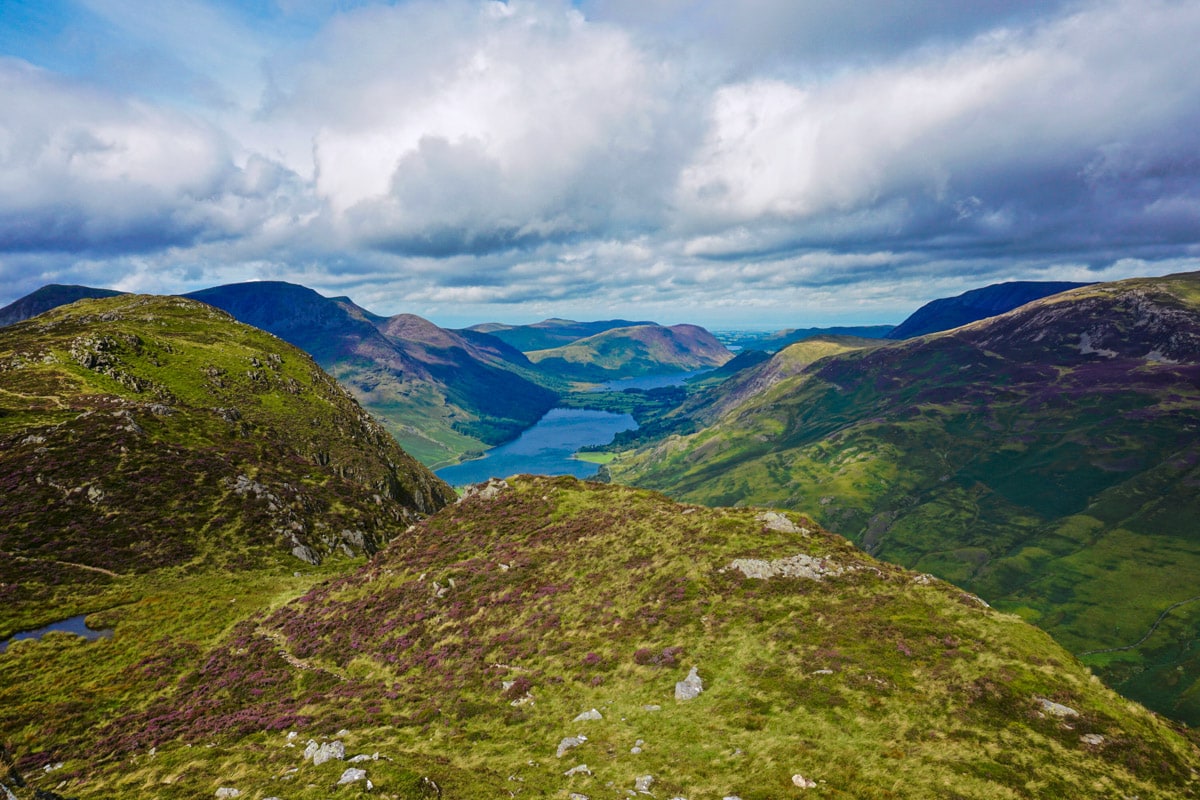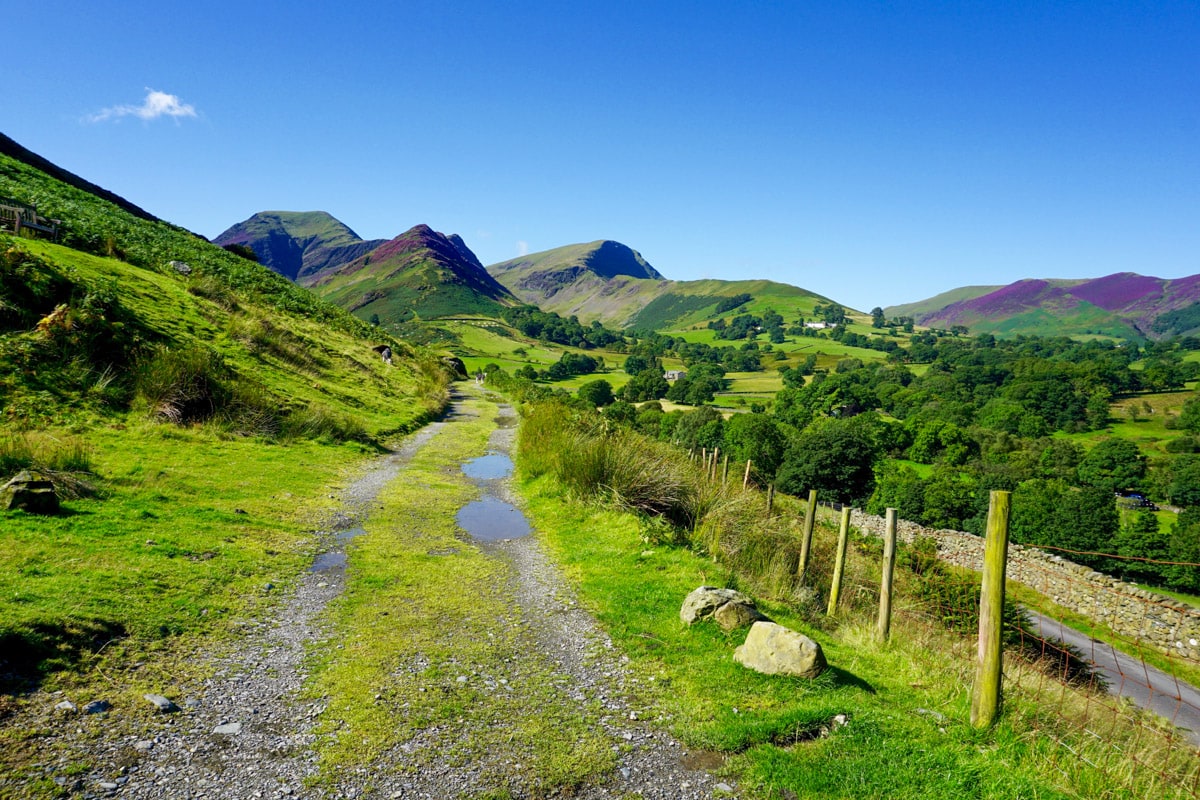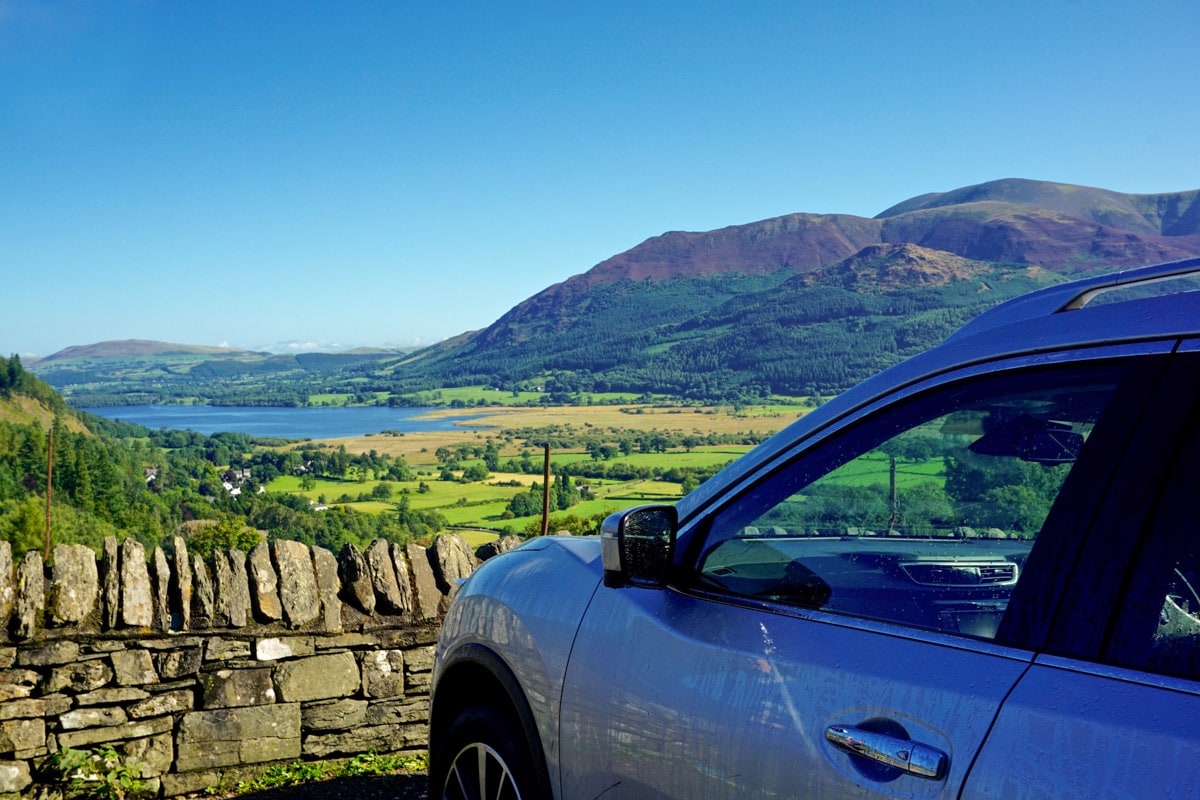 Rain. Yes, in the Lake District it rains A LOT! But being one of the wettest parts of the country has its plus points – it means there's potential to grow a lot. Many restaurants have their own gardens where they grow fruit and veg, herbs and more for their dishes. One thing that's undeniable – the chefs are SO passionate about utilising the larder on their doorstep. It shines through on every menu and in every dish!
While there are plenty of great restaurants in the Lake District, here are the ones we managed to squeeze in during our trip. But first, check out the video of our travels (and don't worry – plenty for foodies in this one too!)
Update 2020 – Since we visited, this restaurant has been awarded a prestigious Michelin star! Very well deserved too.
As we arrived at The Cottage in the Wood, our host explained that first and foremost it was a restaurant, but also had rooms. We were fortunate enough to be staying, and while our room was lovely (up in the eves), we knew dinner would be the main event! Holding 3 AA Rosettes, this is a restaurant taking the food experience very seriously.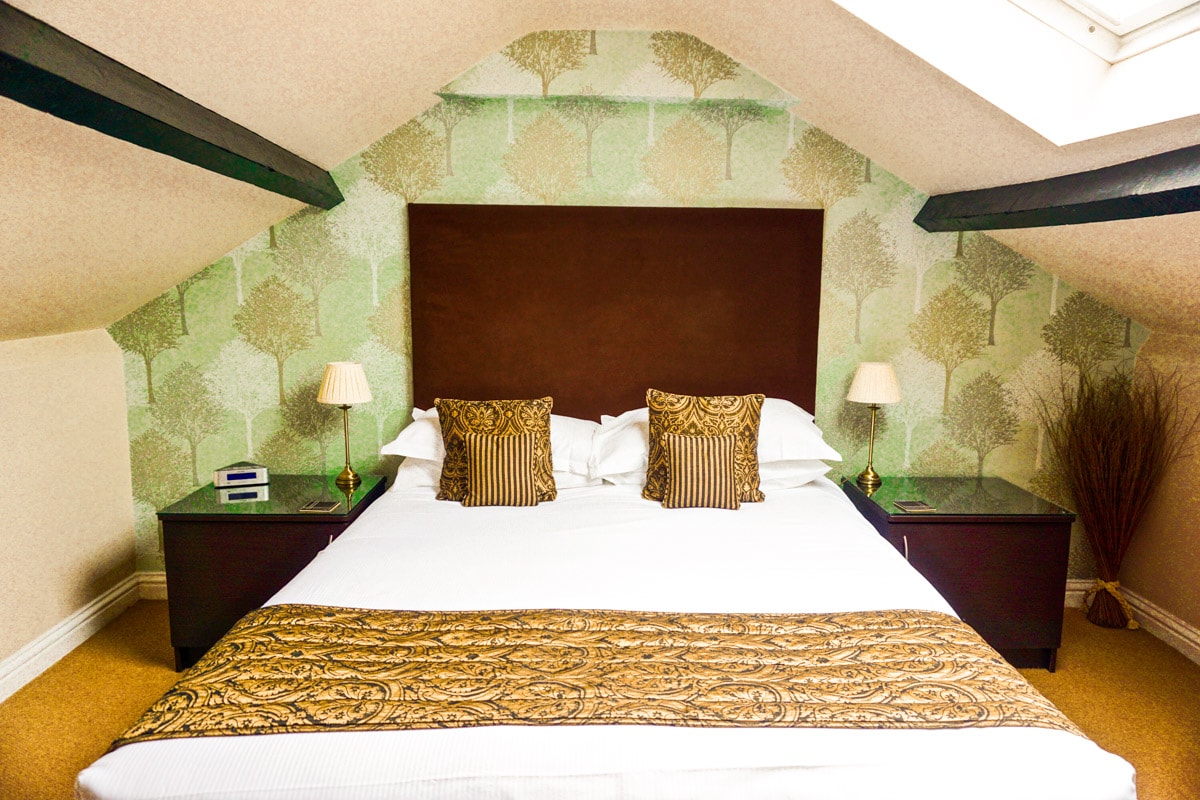 We couldn't resist but go for the 6-course Taste Cumbria menu, which would truly showcase the region's incredible ingredients. They offered a vegetarian menu too.
Over the next few hours we tucked into goat's cheese ice cream with tomato, nasturtium and a strawberry gazpacho (such delicious and complex flavours), a scallop ceviche with fermented turnip, apple and lovage (just the right balance of tart, sweet and bitter) and an utterly divine course of hogget with fried sweetbreads, a smoky burnt aubergine, violet artichokes, mint and broad beans. My plate was returned clean every time!
I also really enjoyed the chocolate namelaka (similar to a ganache) which was served with cherries, sheep's milk ice cream and tasty candied beetroot! It was dark, mysterious and delivered the most wonderful flavours and textures! There was even some aerated chocolate in there – mmm! For me, Cottage in the Wood's food was next level, and somewhere I'd predict a Michelin inspector enjoying sometime soon!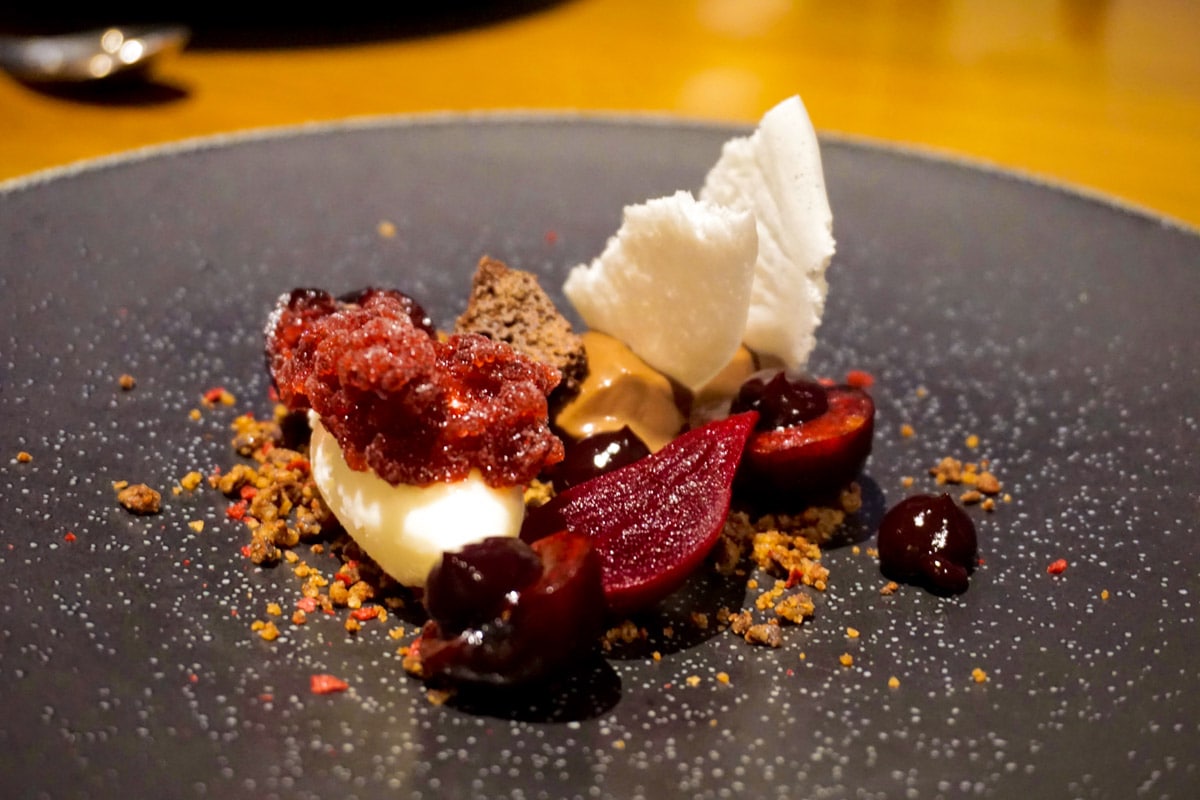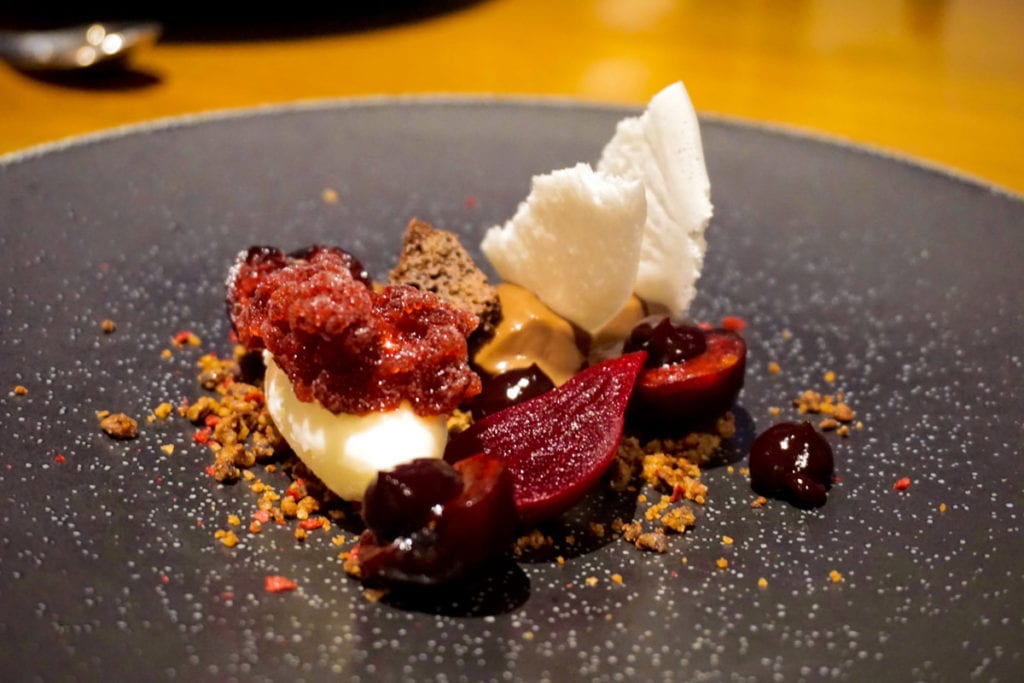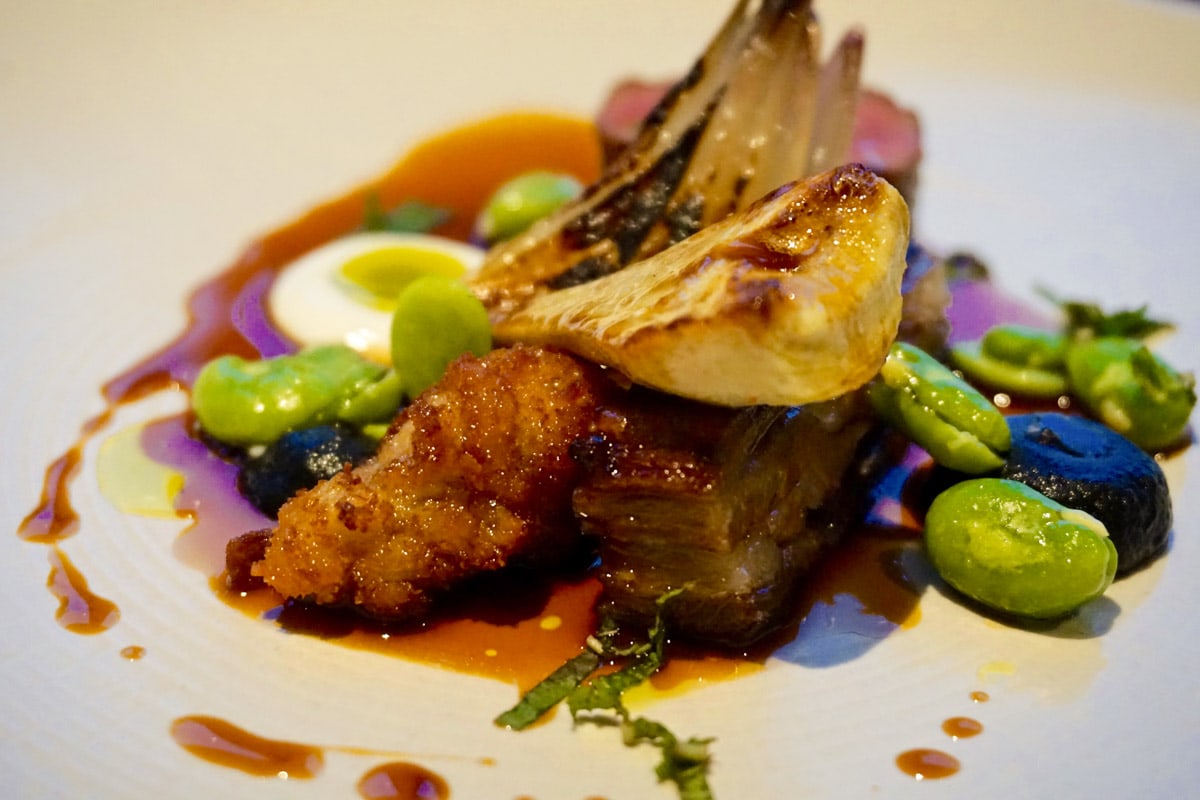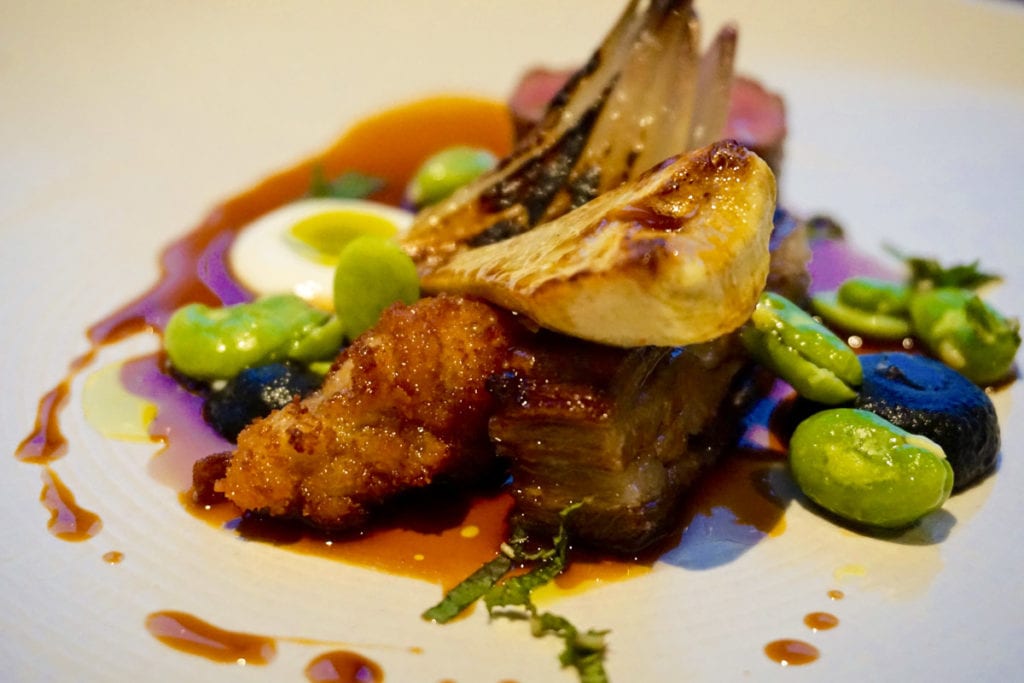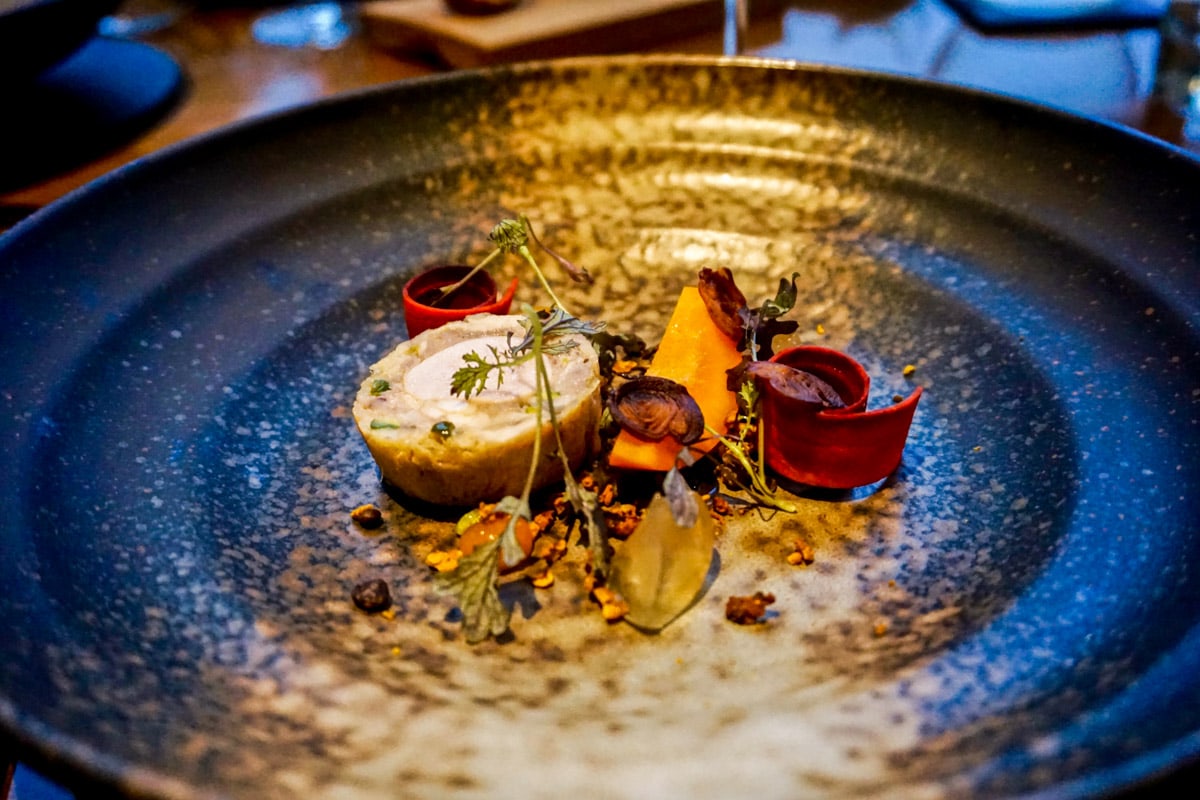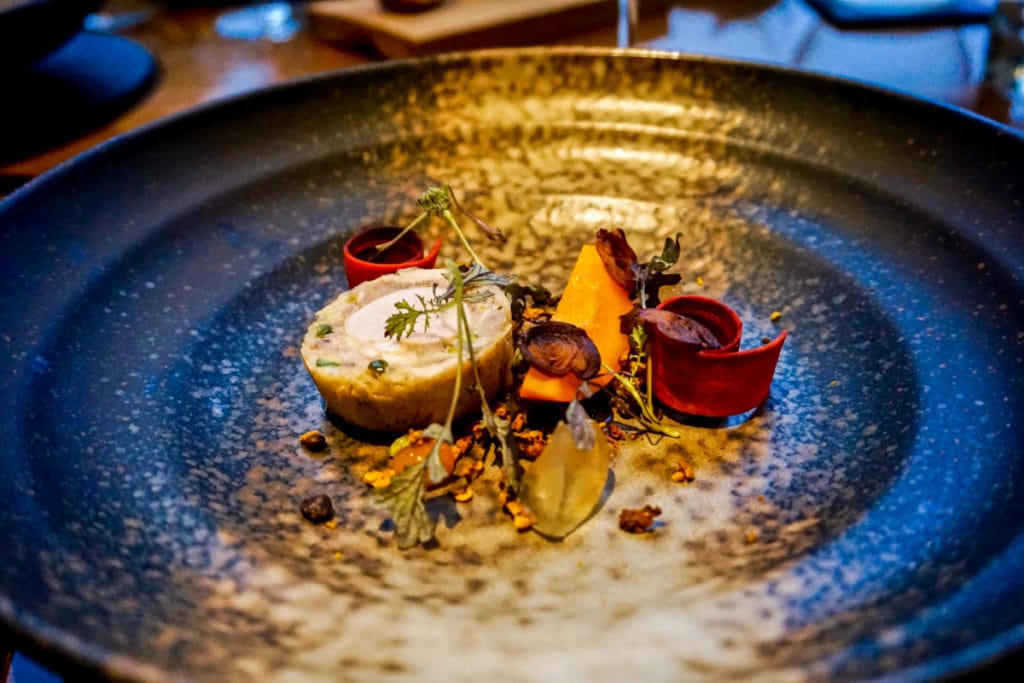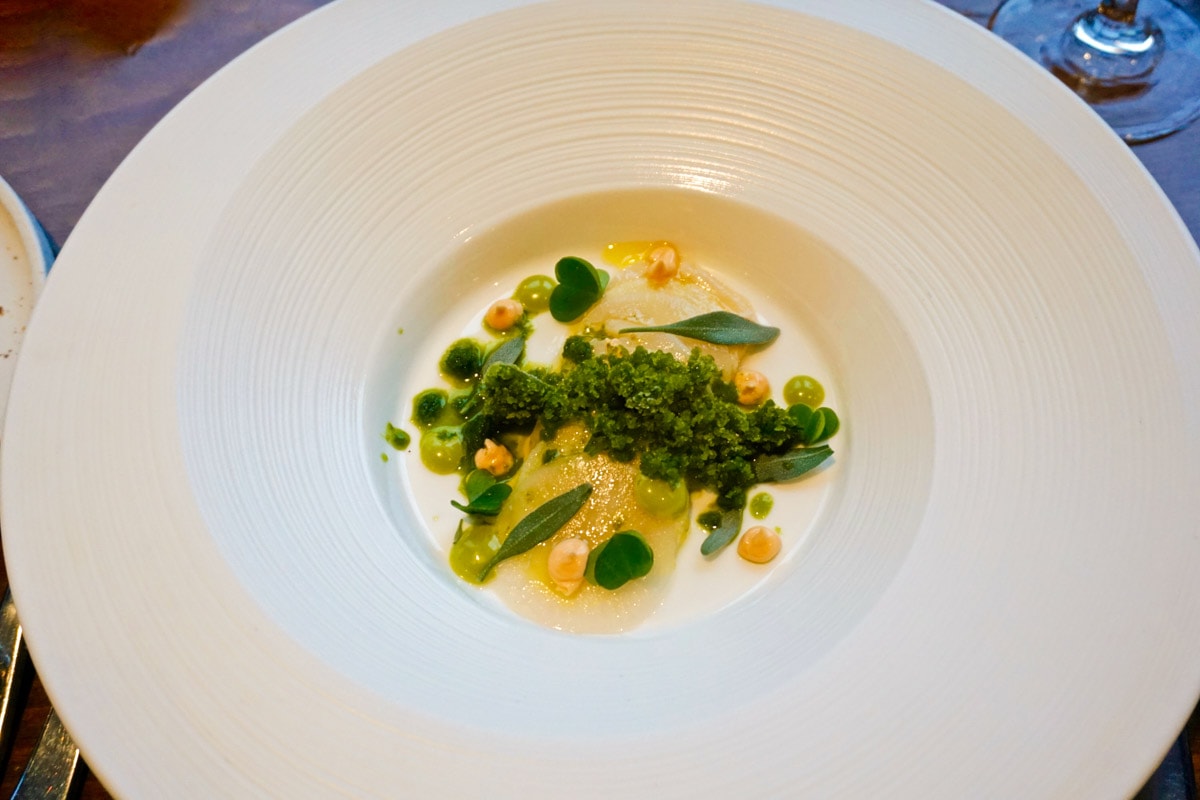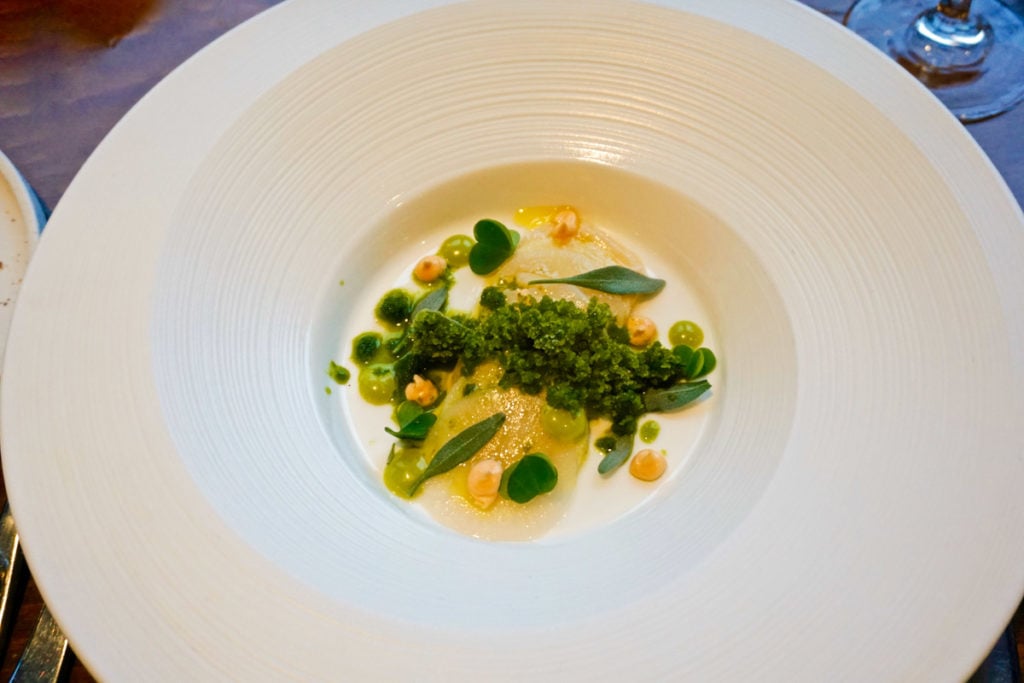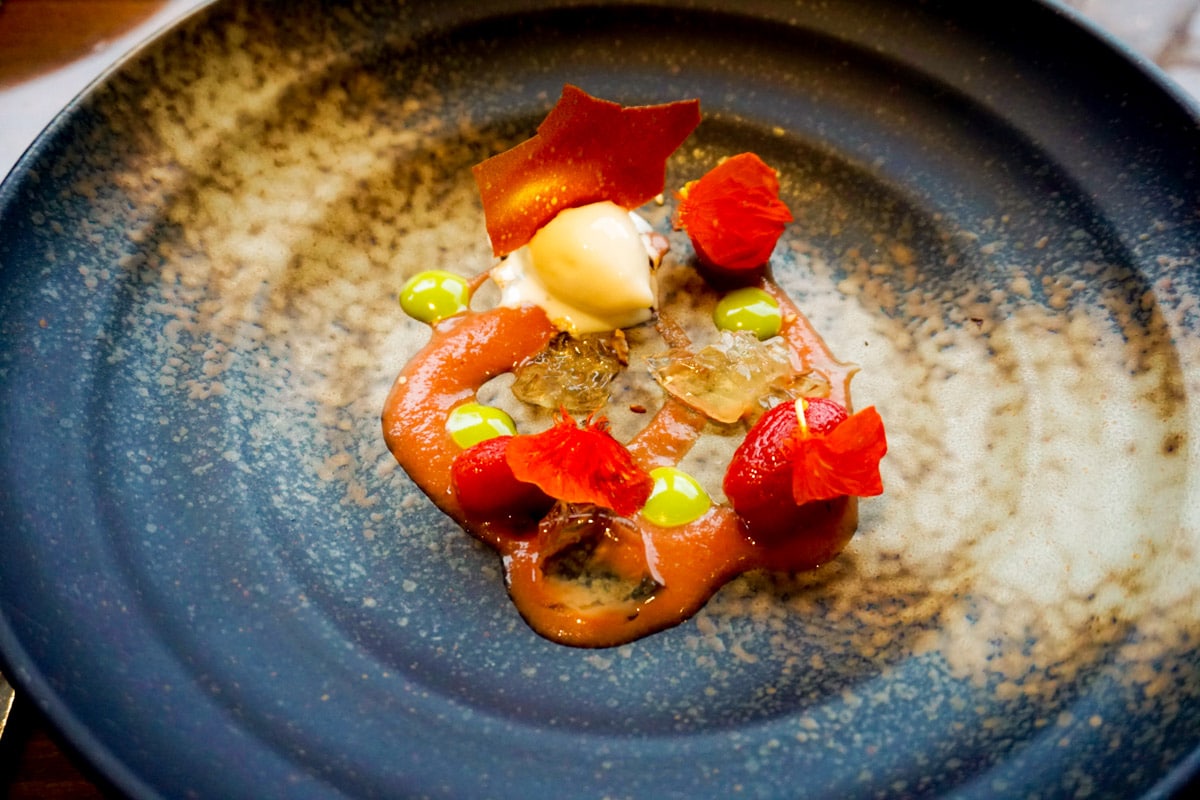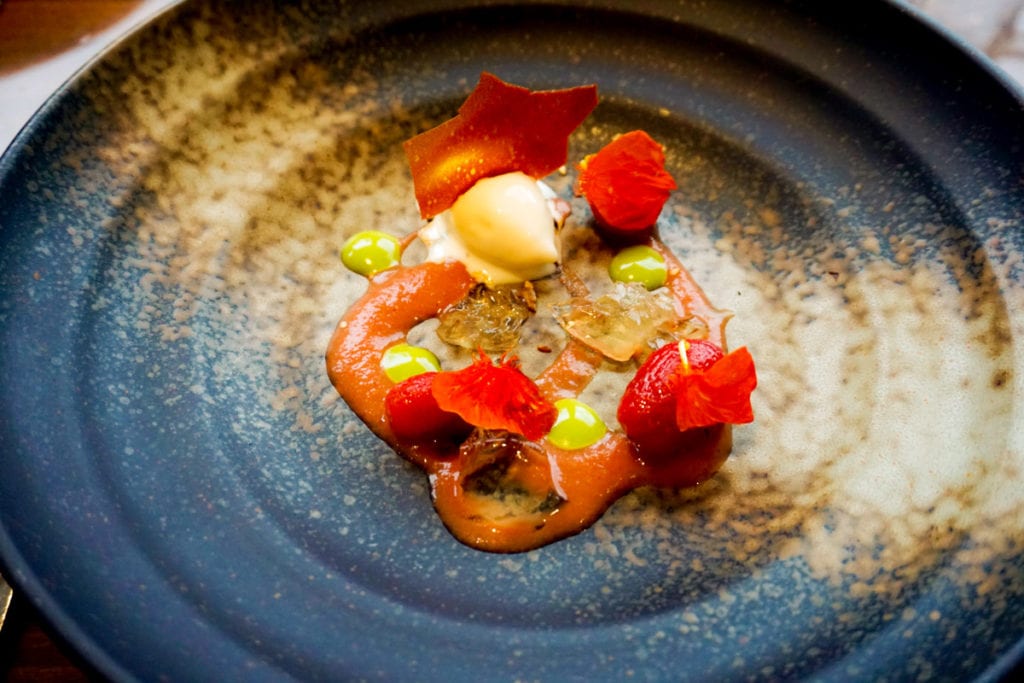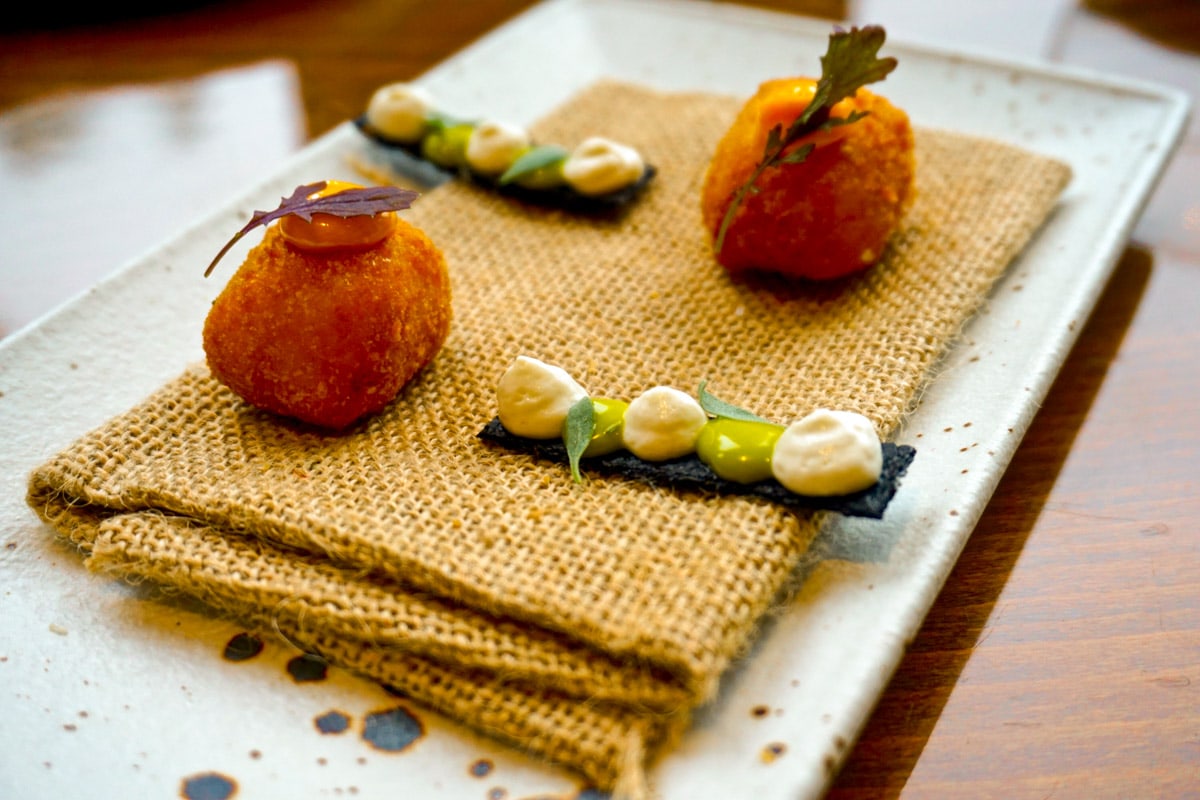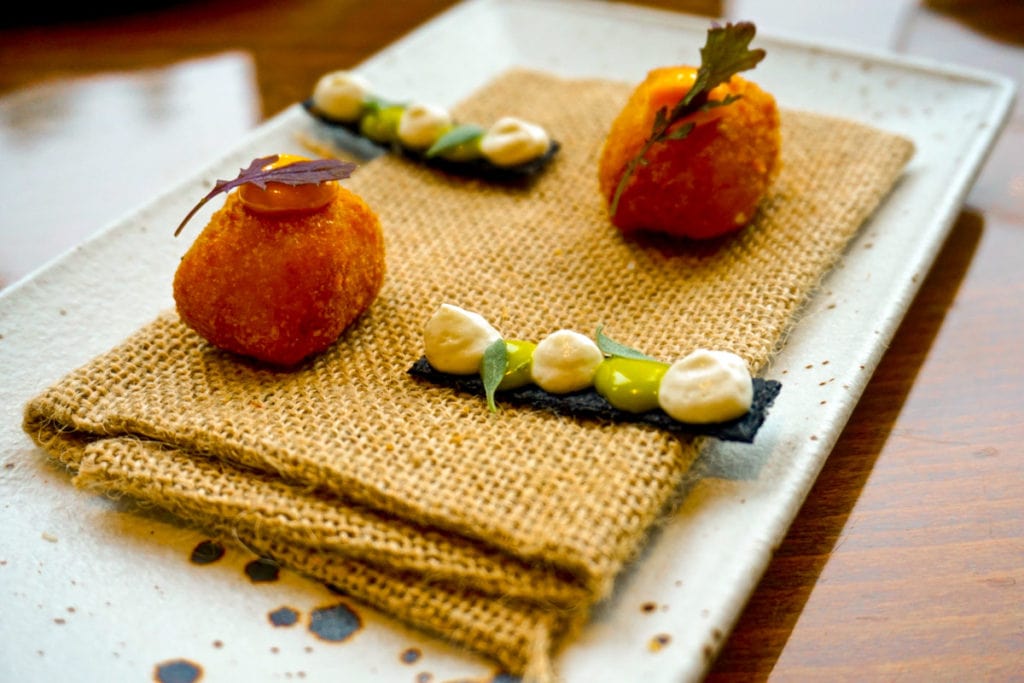 Address: The Cottage in the Wood, Magic Hill, Whinlatter Forest, Braithwaite, Near Keswick, Cumbria, CA12 5TW.
Restaurant prices: 3-course lunch menu £30 and 6-course Taste Cumbria dinner menu £65
Hotel prices: Rooms from £120 per night.
When it comes to Michelin starred restaurants in the Lake District, you really are spoiled for choice. At The Forest Side, head chef Kevin Tickle truly brings the flavours of the landscapes outside, to the plates in his restaurant. In fact, 90% of the ingredients are sourced within 10 miles of the restaurant, and a huge chunk of those are grown right on the doorstop in The Forest Side's adjoining gardens.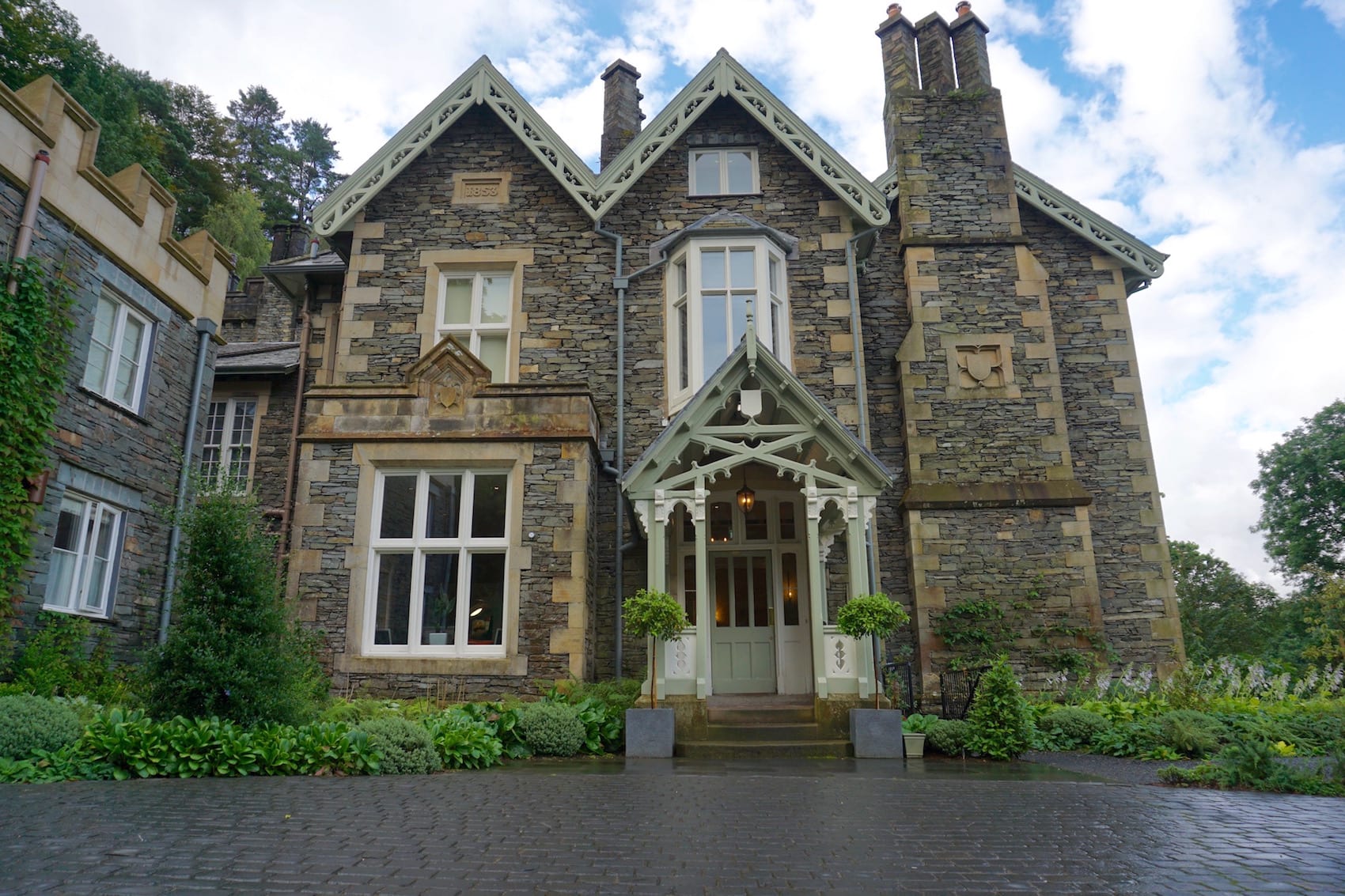 We enjoyed a 10-course tasting menu with wine pairings, which is perfect for a special treat. Stand out dishes included the North Atlantic cod, which came with an oyster emulsion, peas, a punchy dill oil and a slither of lardon. I also loved the gooseberry dessert which features slow cooked fruits, an espuma, crumble and wild herbs. The food is creative, beautifully presented, and totally worthy of its Michelin status. You can read a full review of our experience here.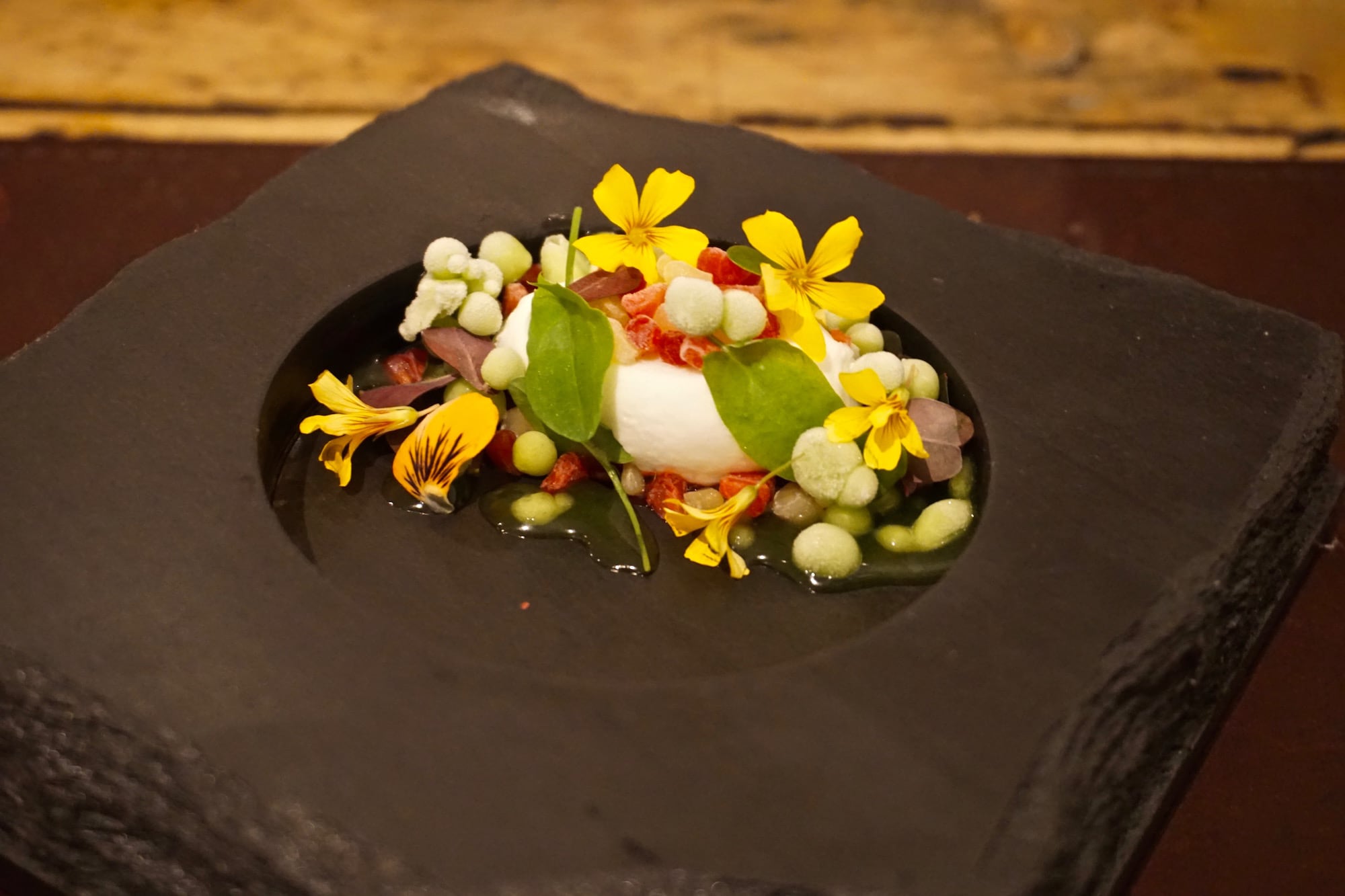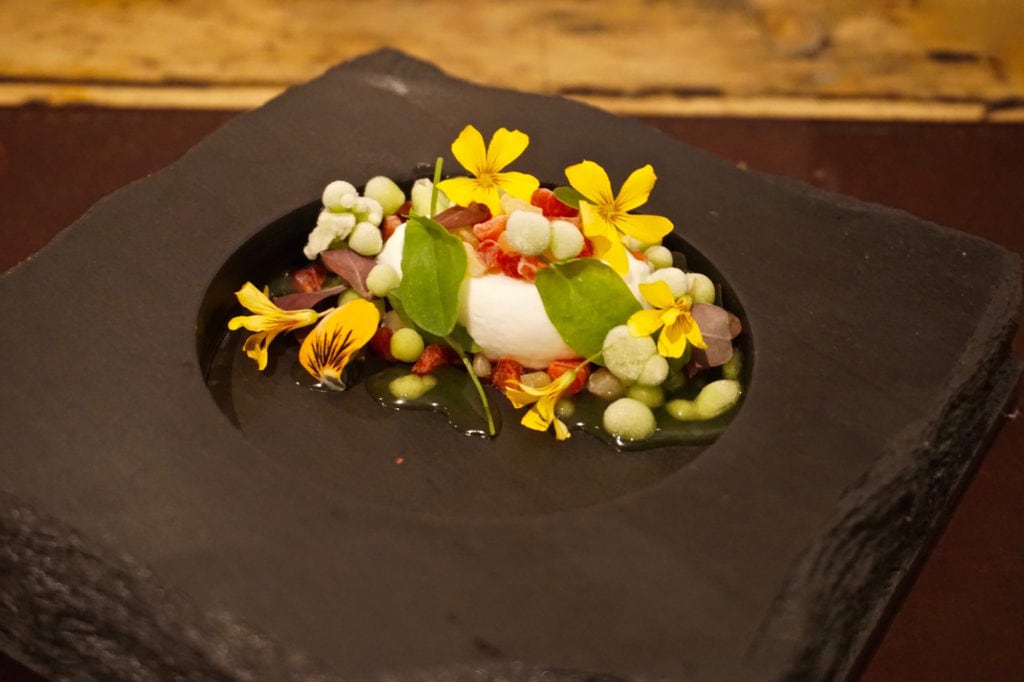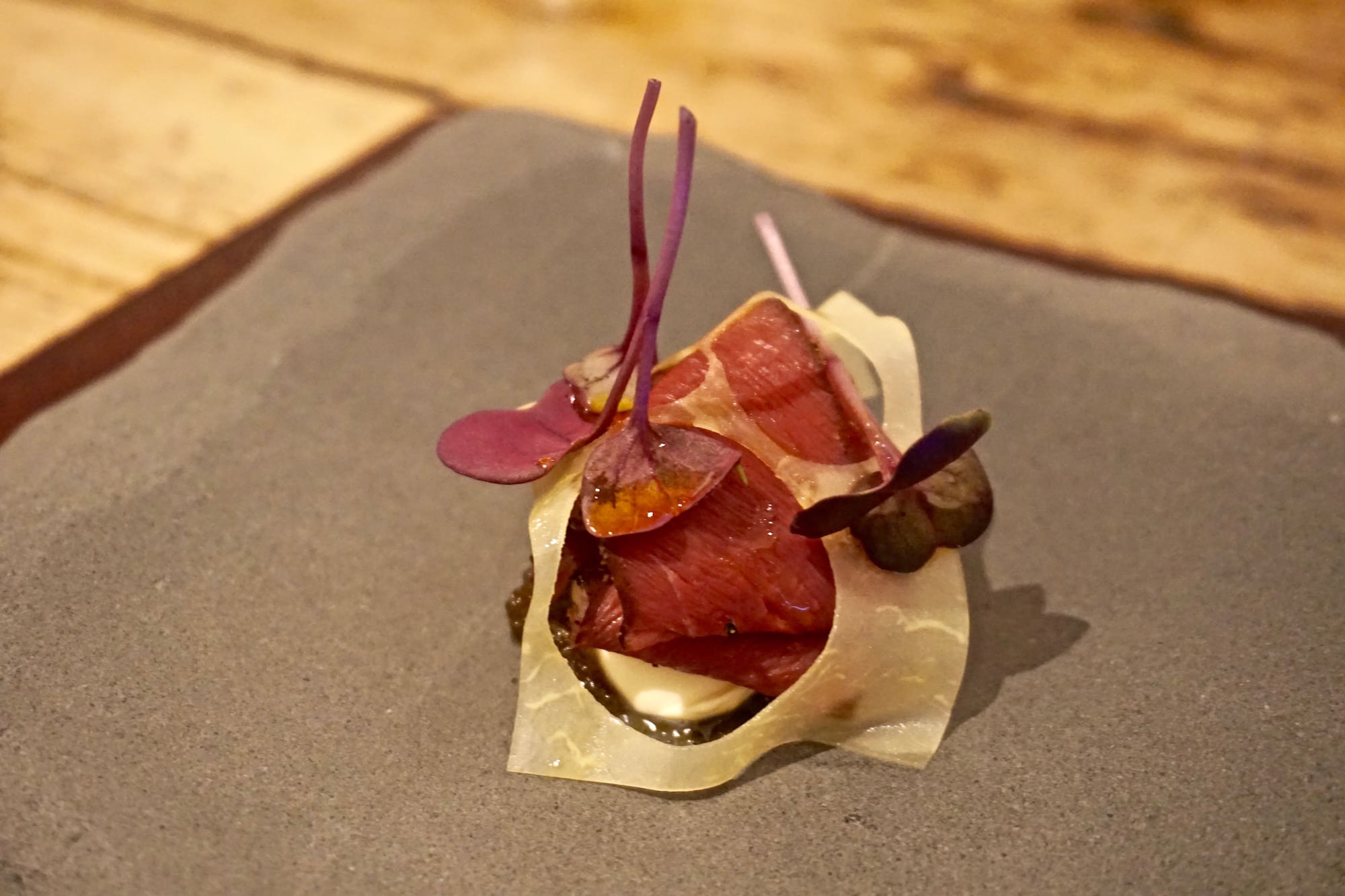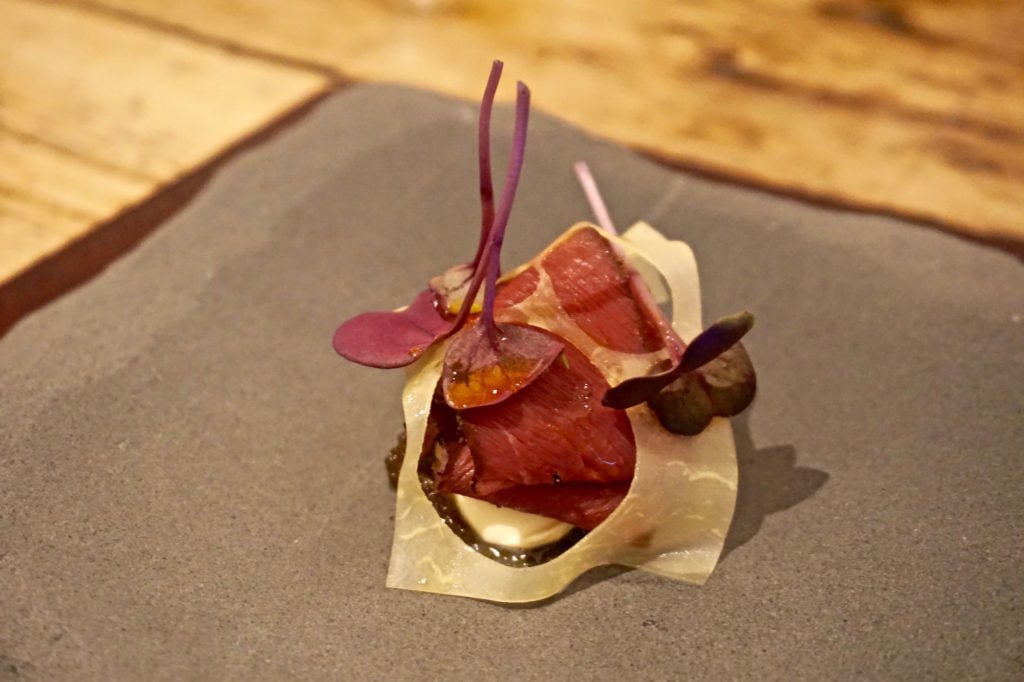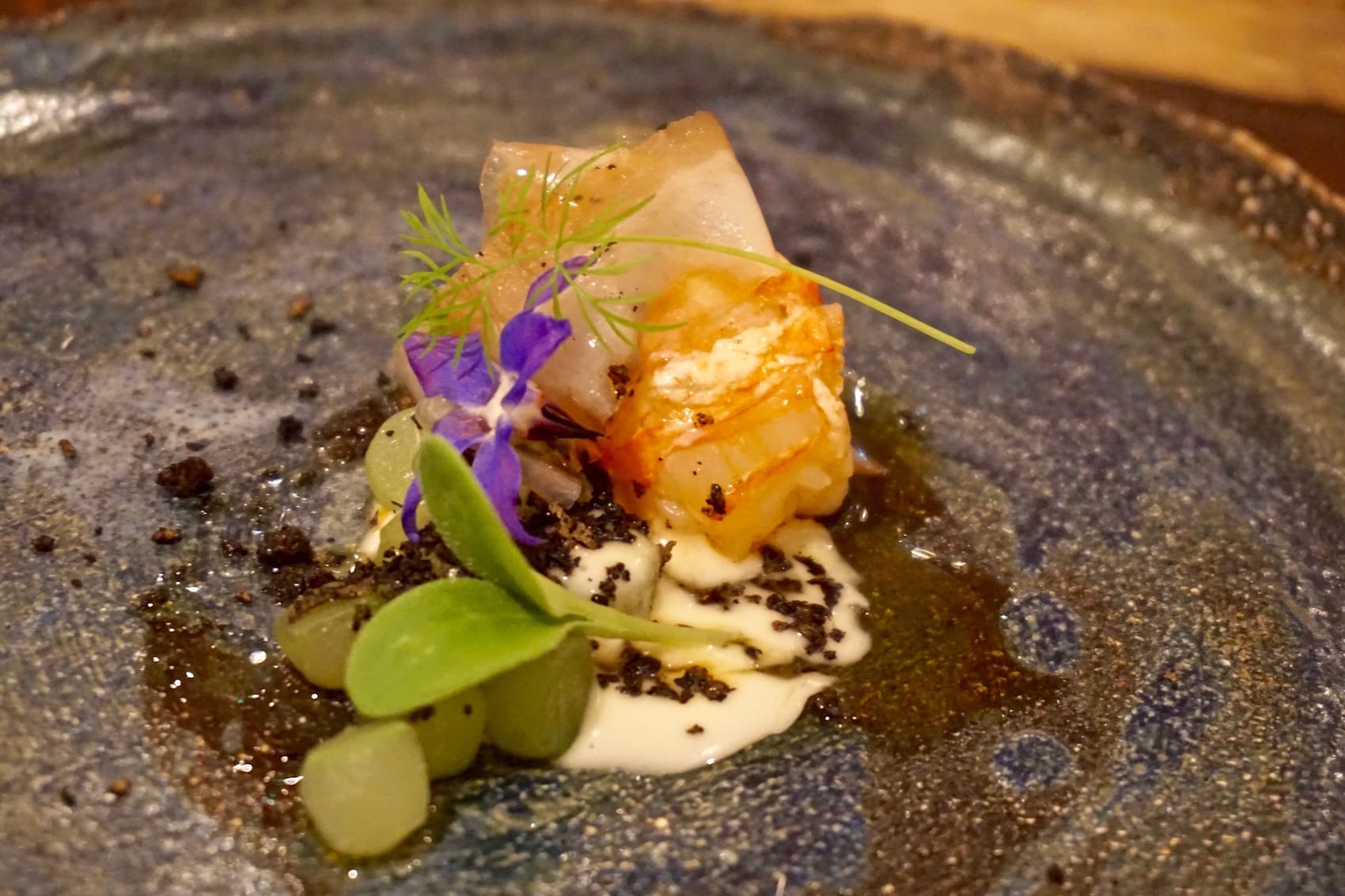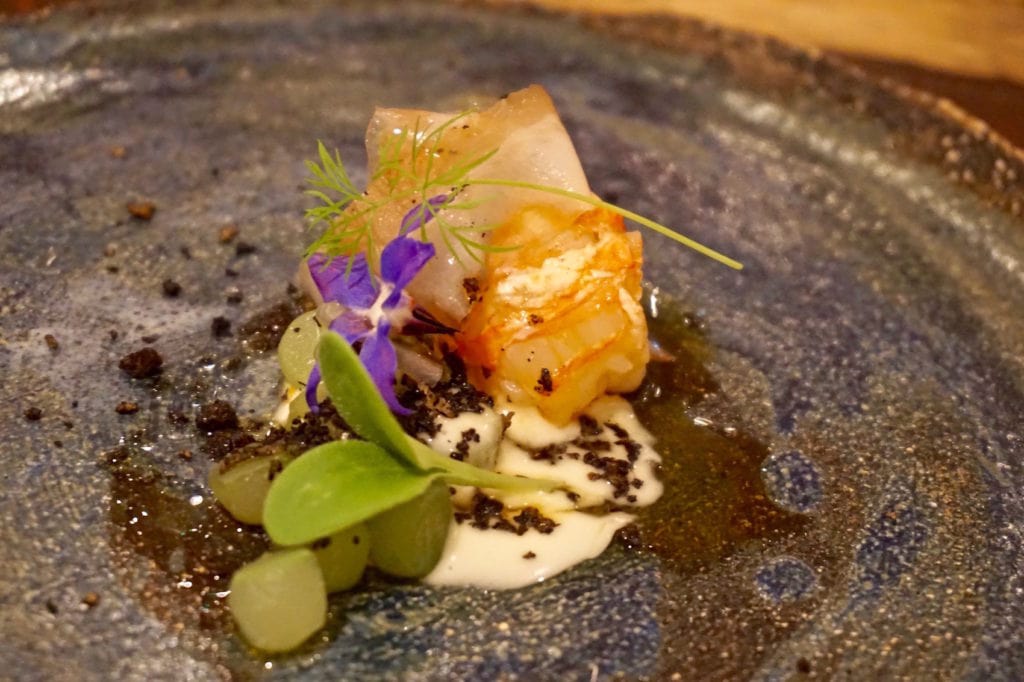 Address: The Forest Side Hotel, Keswick Road, Grasmere, Cumbria, LA22 9RN
Restaurant prices: The full 10-course tasting menu costs £95, but they have offers at lunchtime around the £30 mark.
Hotel prices: Rooms start from £199 per night
Located in Clifton, this pub is just across the M6 from Lowther and Askham. But don't let the fact it's a pub fool you into thinking this is simply fish and chips territory! For starter I enjoyed the goat's cheese panna cotta with confit tomato, roasted red pepper and gazpacho dressing.
My partner ordered the poached Askham duck egg with crispy duck rissoles, beetroot and caper. They were both beautifully presented and really well balanced. For my main course I went for the Goosnargh chicken, smoked pancetta, peas, broad beans and lettuce with creamed potato. It was delicious, very rich and creamy – like a big bowl of comfort food! Meanwhile my partner enjoyed the lamb, which came with smoked aubergine, courgette and purple potato.
The atmosphere was casual and cosy, but the food really was a step up from anything I've had in a pub recently. Definitely worth stopping by on your way to or from the Lakes.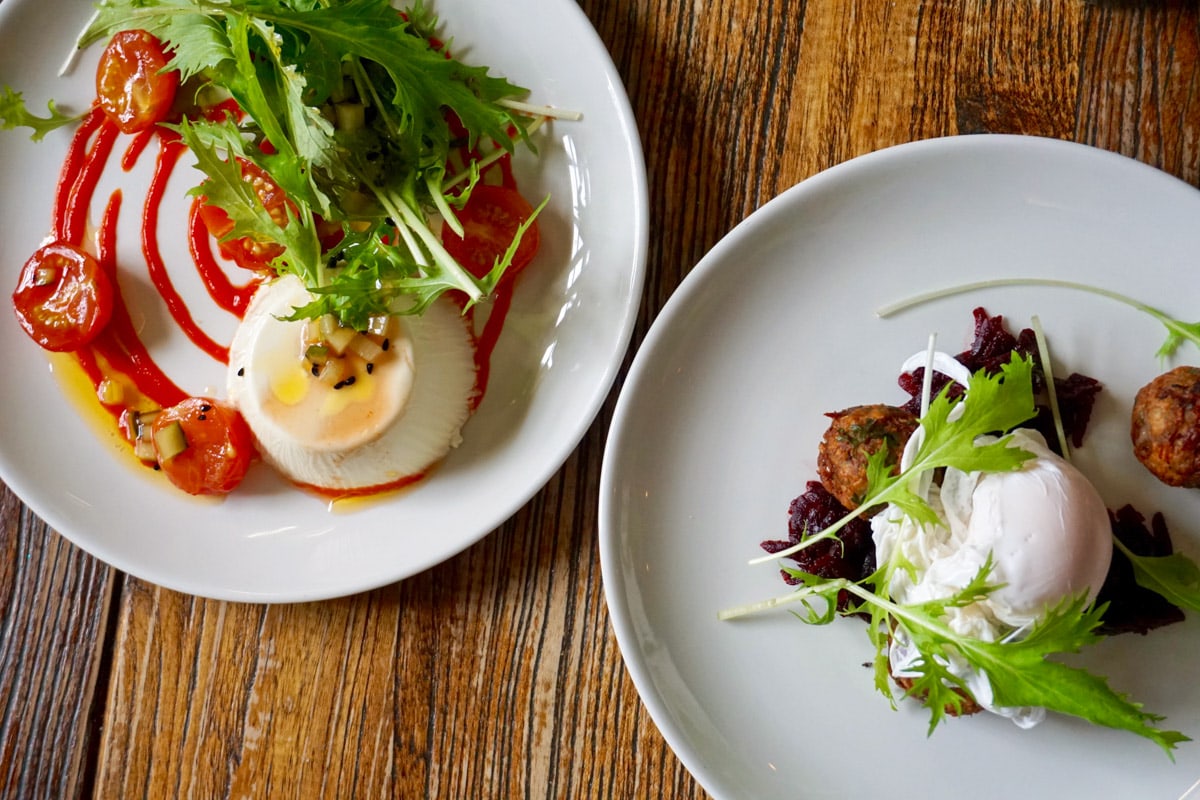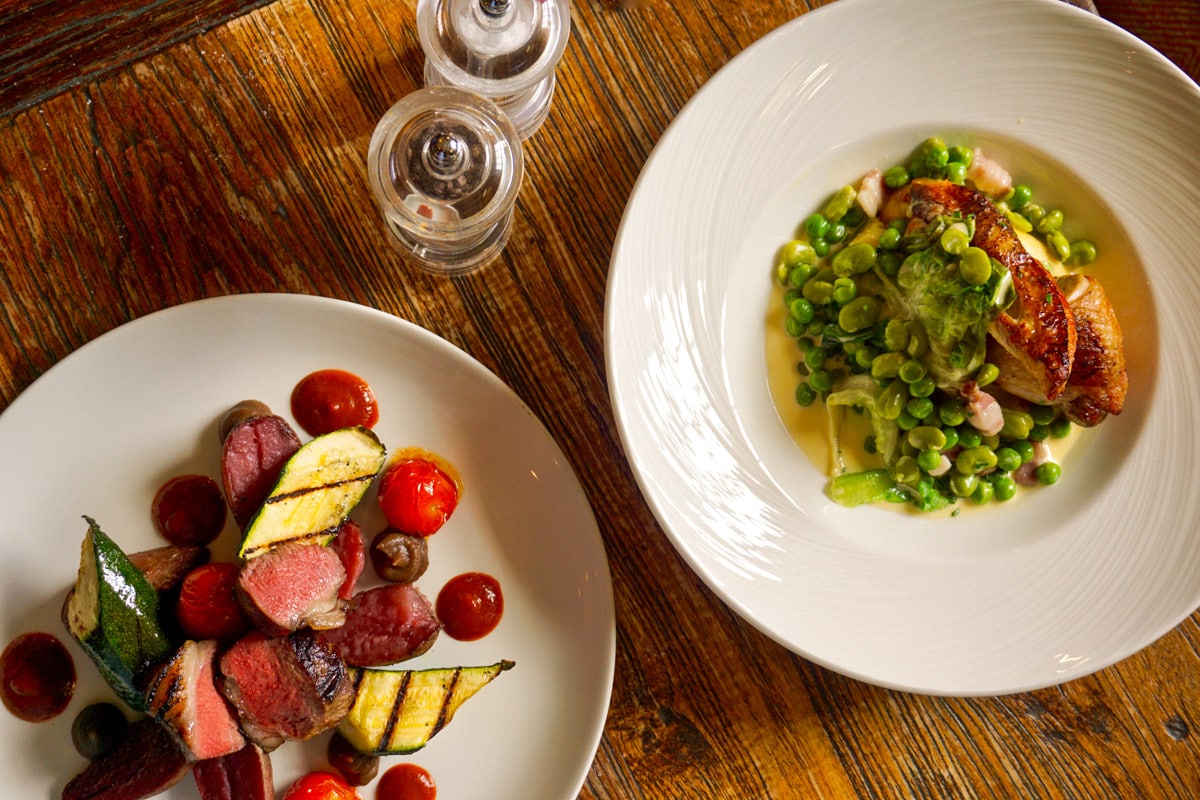 Address: George and Dragon, Clifton, Near Penrith, Cumbria, CA10 2ER
Hotel prices: From £100 per room
Restaurant prices: Average main £14
The setting for The Leathes Head is super special. Moments from Derwent Water, in the stunning Borrowdale Valley, it certainly boasts some of the best views of any hotel in the Lakes.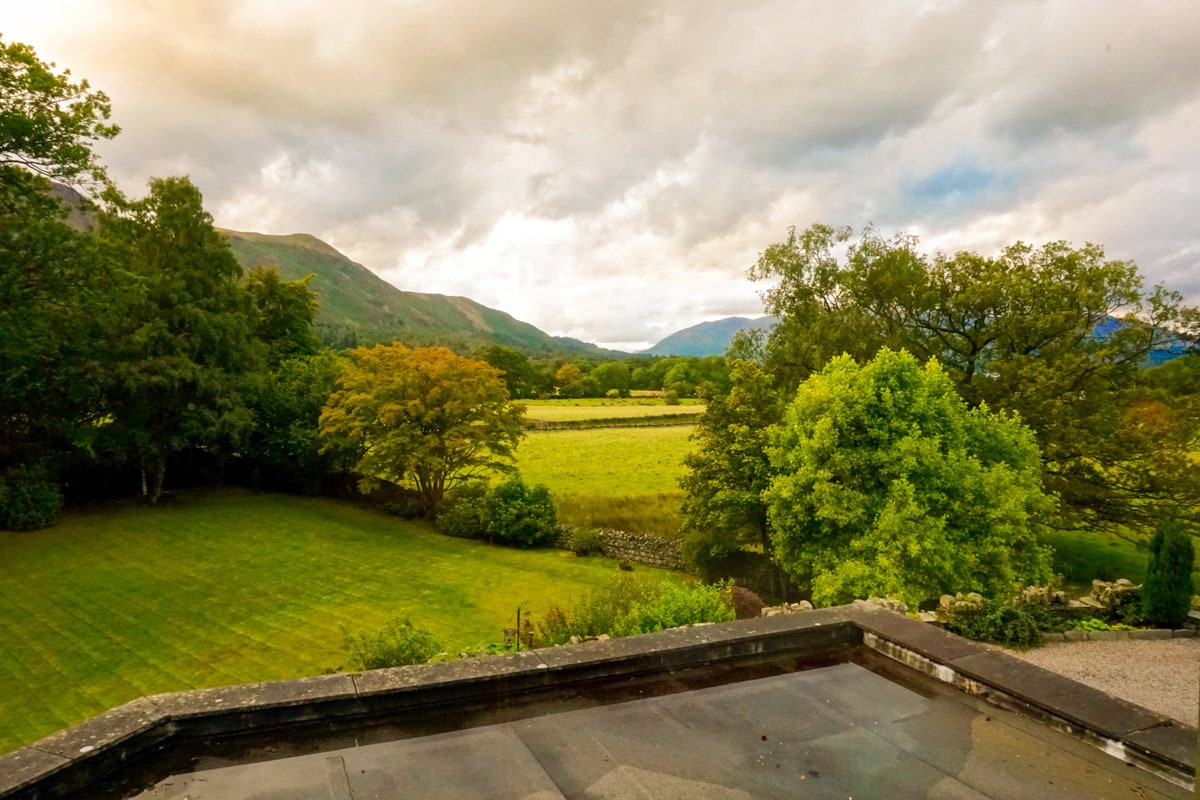 It's also collected 2 AA Rosettes, so while not Michelin, it's certainly producing excellent quality meals. The menu is full of classic British cuisine with a refreshingly modern twist. After some canapés and cocktails in the lounge I worked my way through a sea trout and scallop tartar, followed by rack and shoulder of hogget served with charred little gem and beetroot.
The courses contrasted well, starting light and increasing in flavour. We were really impressed by the honey roasted pineapple dessert, which was served with a rum gel and coconut sorbet. It brought the flavours and scents of summer holidays to the room!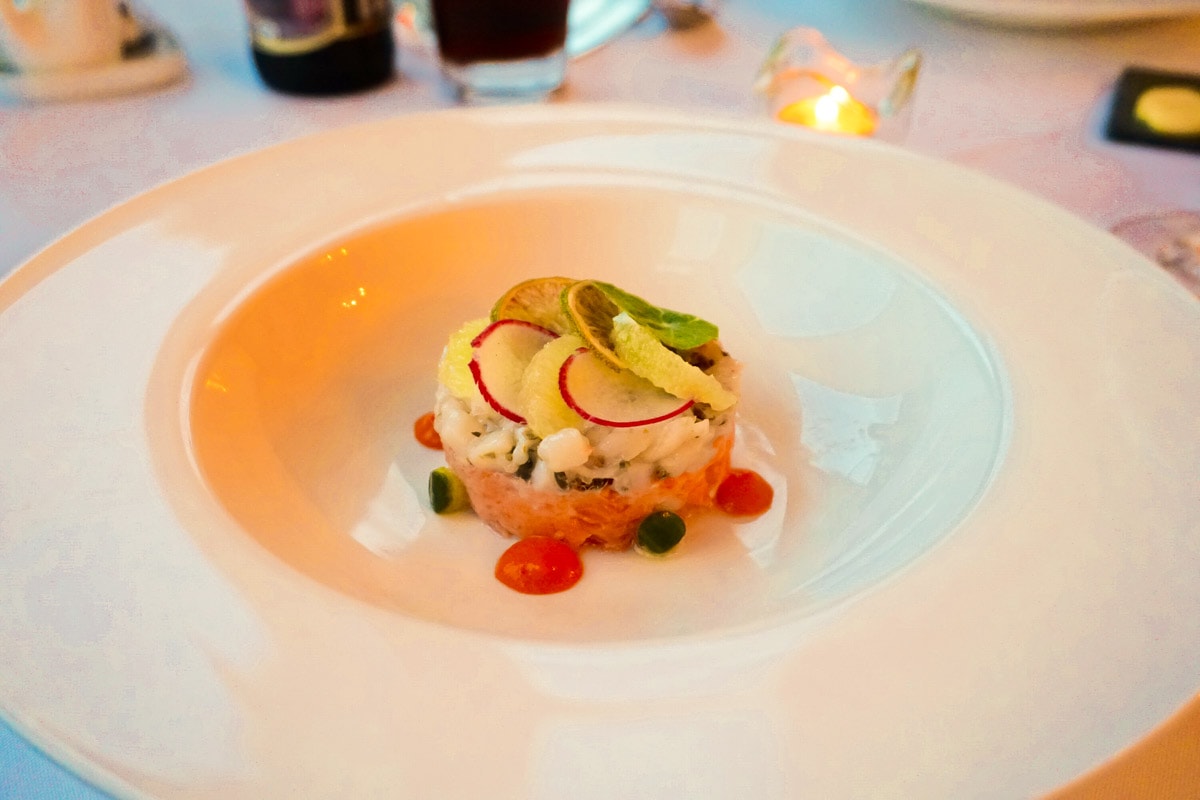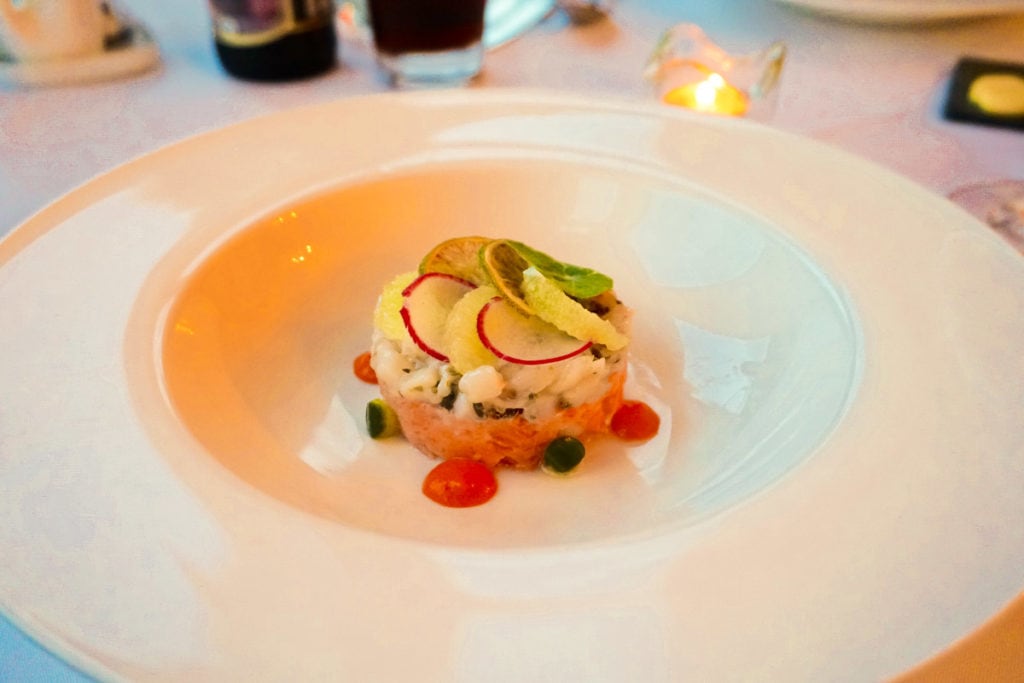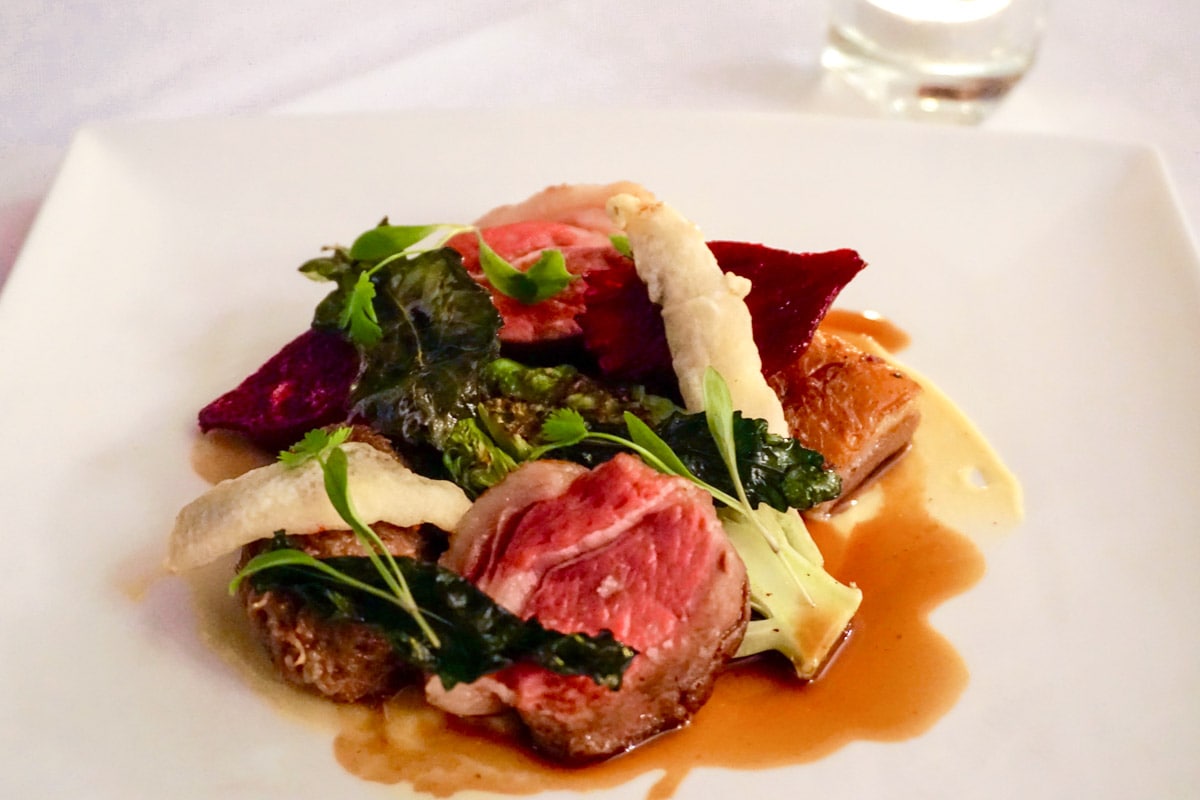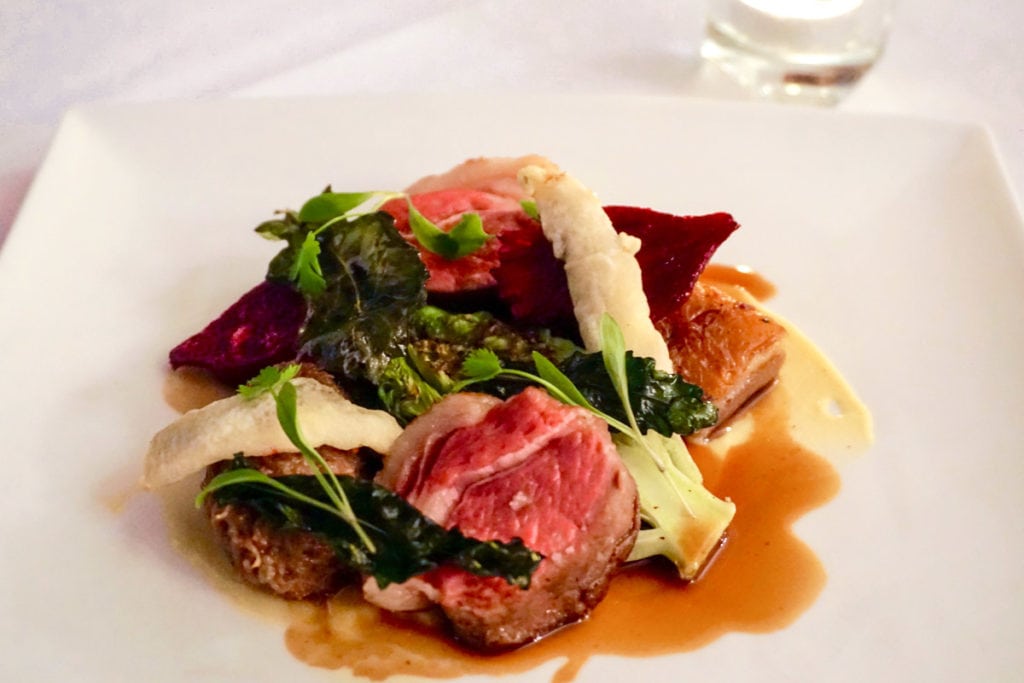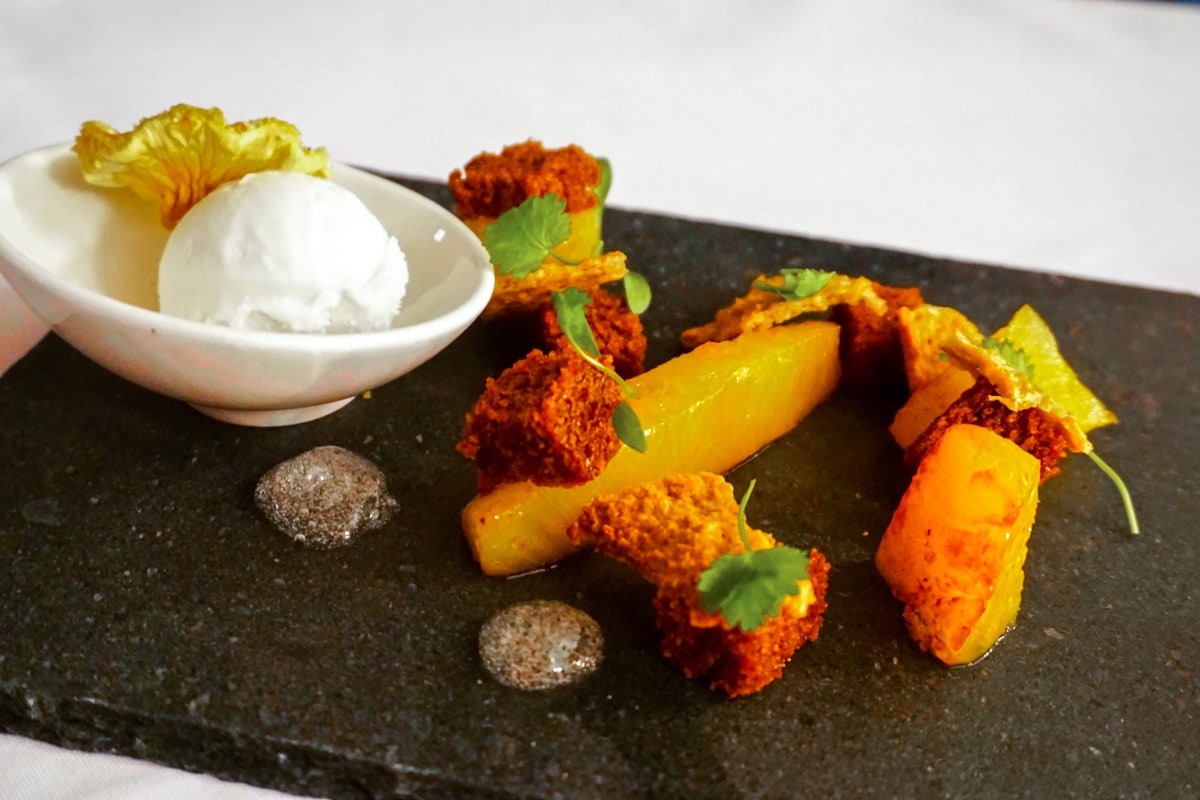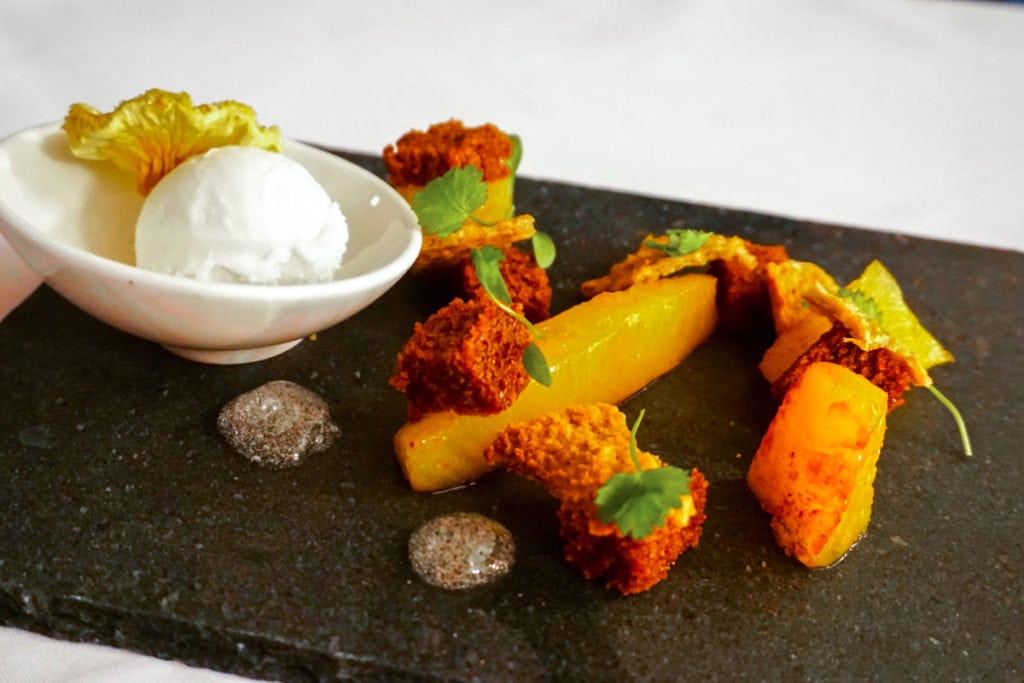 Address: The Leathes Head Country House Hotel, Borrowdale, Keswick, CA12 5UY
Hotel prices: Rooms from £155 including dinner, bed and breakfast
What better location for a distillery than one of the wettest places in England! This one, moments from Bassenthwaite Lake, offers informative guided tours around the distillery and cask room. You'll see how they take water from surrounding lakes and rivers to create their unique spirits. They're already producing vodka, gin and a blended whisky, but the first malt whisky won't be ready until it matures towards the end of this year.
There's also the Bistro on site, where people were enjoying lunch, teas and coffees and full afternoon tea. We tucked into an asian beef salad which was tasty and a much-needed light alternative after days of overindulgence! My partner enjoyed the slightly-indulgent cheese soufflé. From what I saw, the afternoon tea looked excellent, and prices were very reasonable.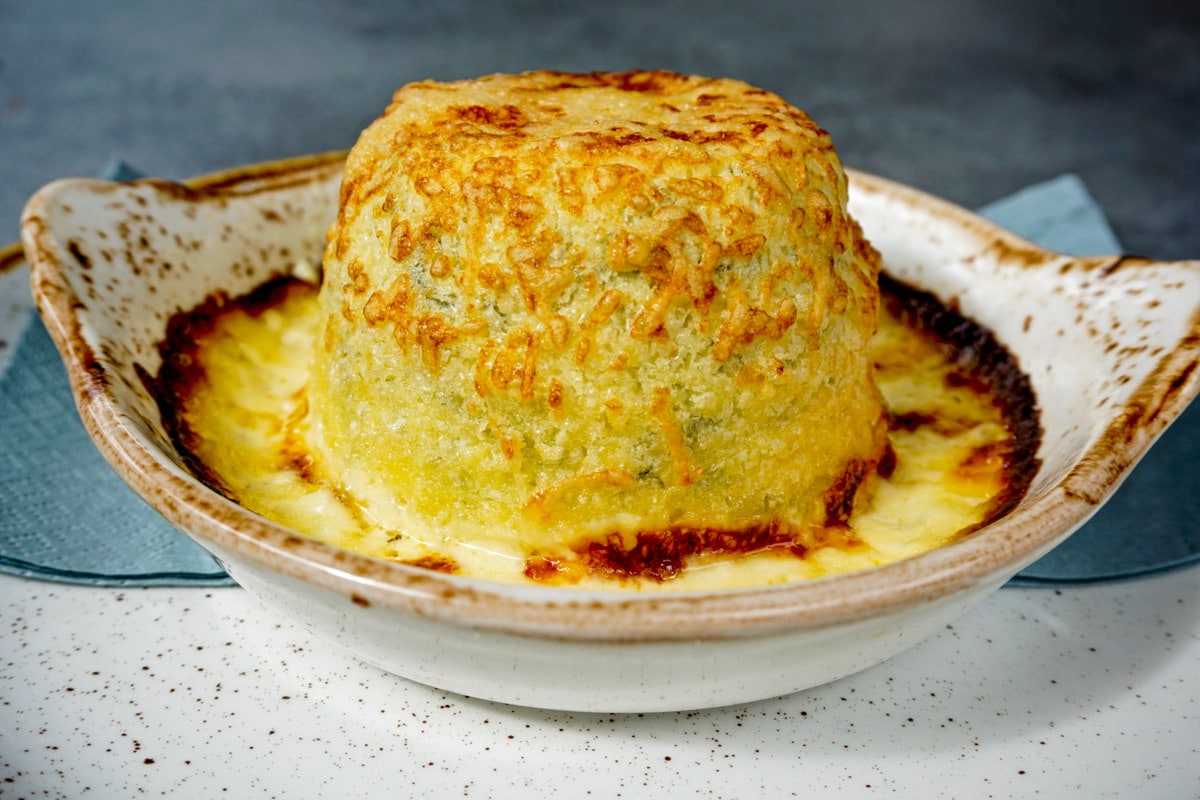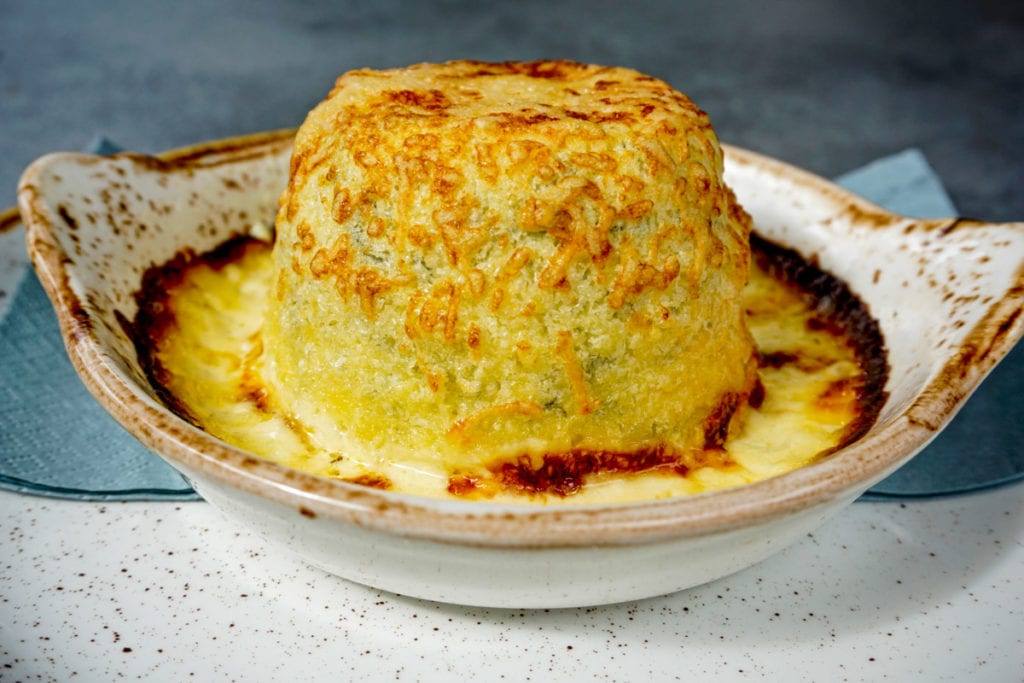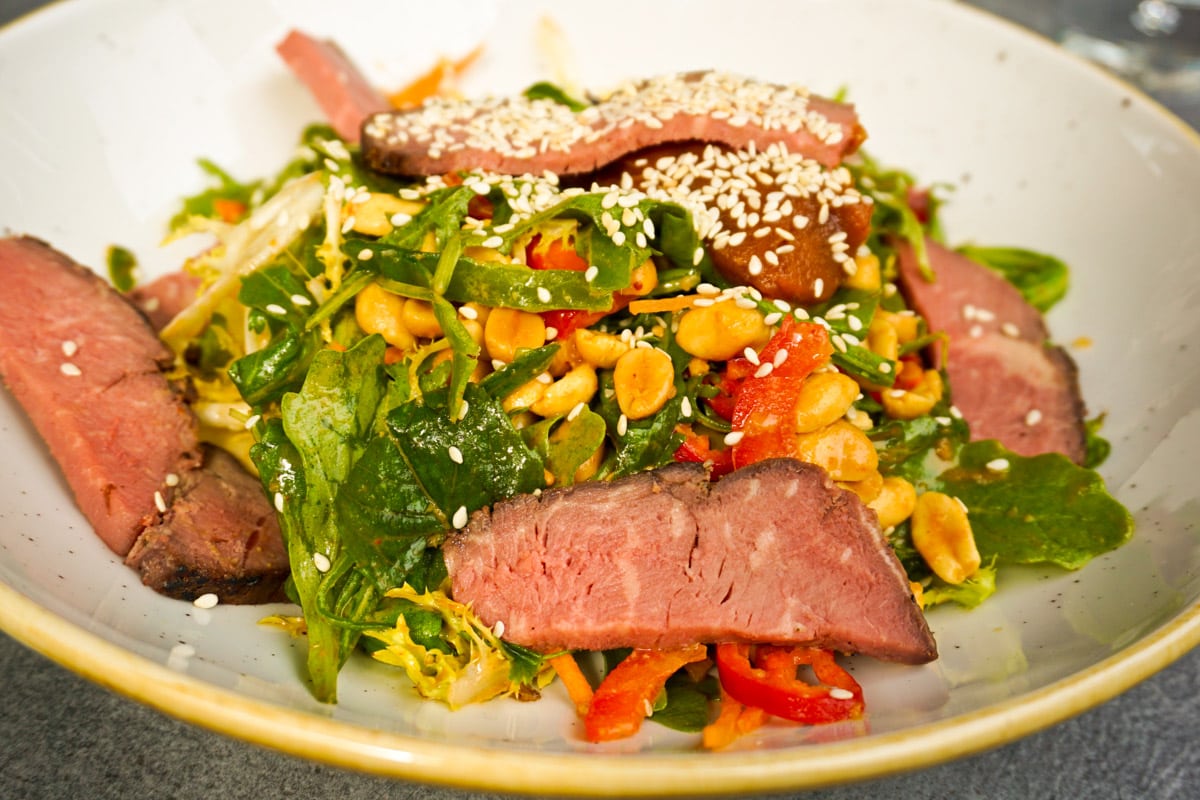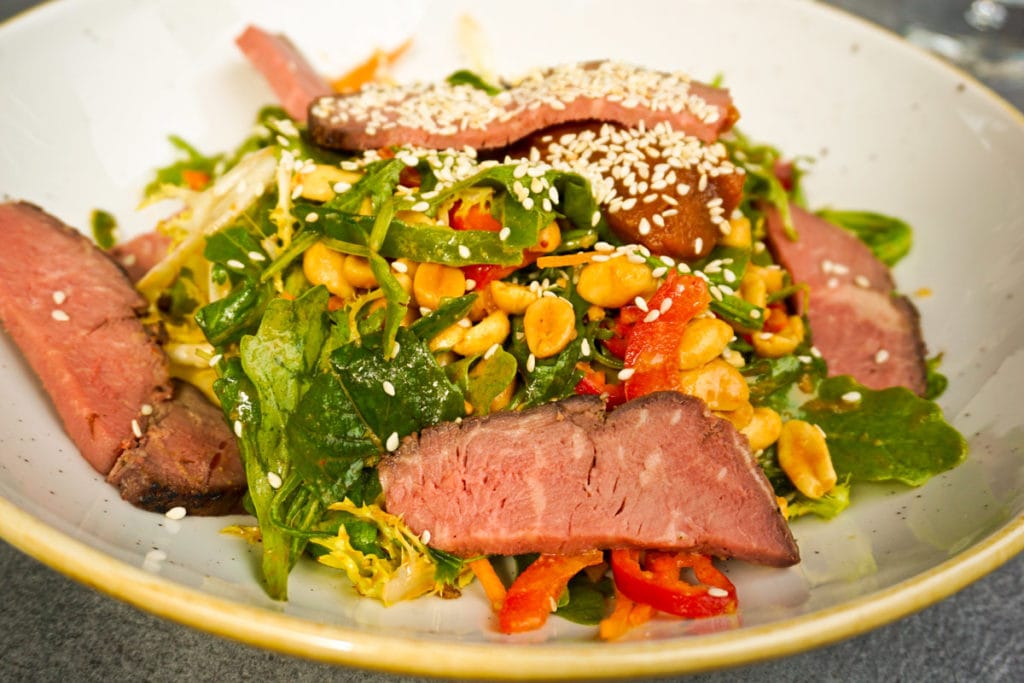 Address: The Lakes Distillery, Setmurthy, near Bassenthwaite Lake, Cumbria, CA13 9SJ.
Prices: Average main courses around £12. Distillery tours £12.50 per person
While not a restaurant, you just can't visit the Lake District and not stop off at the world-famous Grasmere Gingerbread shop! It's teeny-tiny, full of charm, and quite frequently has tourists queuing around the block. It was invented by Victorian cook Sarah Nelson in 1854 who used spices brought from the Americas to the nearby port of Whitehaven.
It's not like any gingerbread I'd tried in Germany, Sweden or America. It's across between a biscuit and a cake, with some good chunky ginger inside. The smell alone is enough to put you in a delicious gingerbread haze!
While I'd recommend buying some gingerbread, there are lots of other gingery items for sale including jams, relishes, and cute gingerbread man puppets!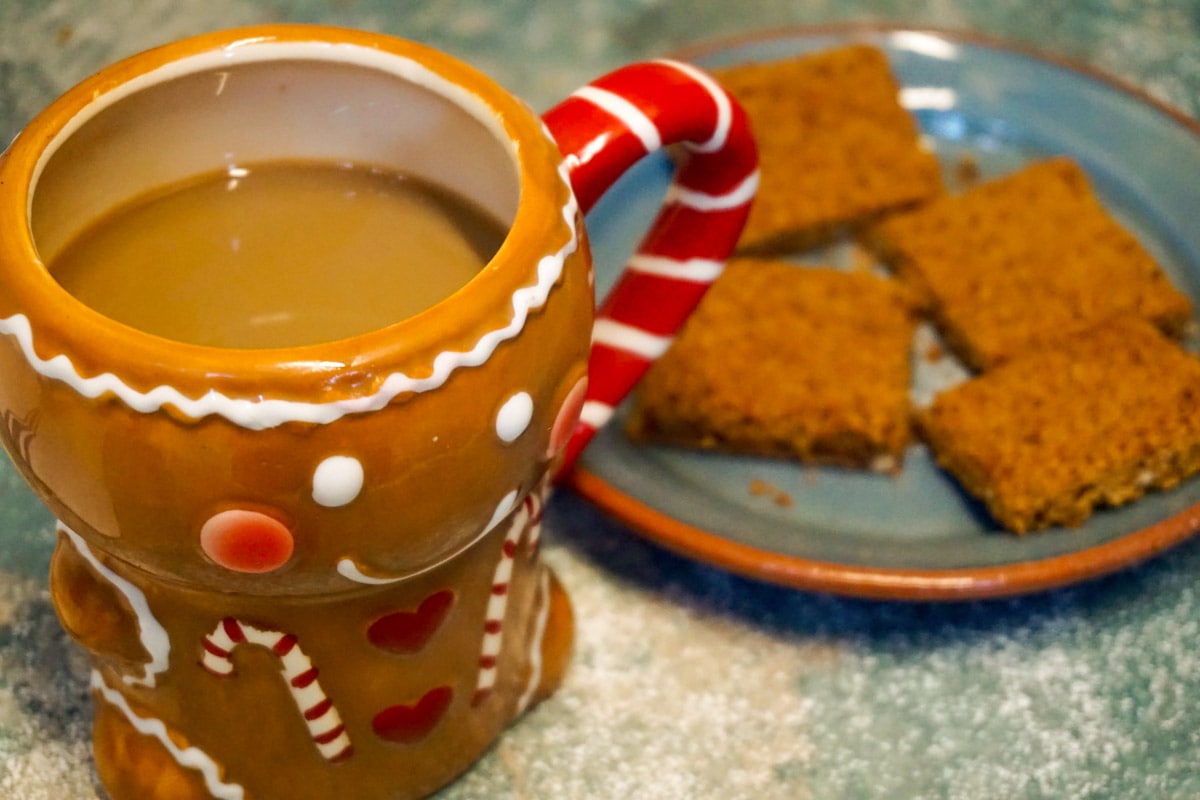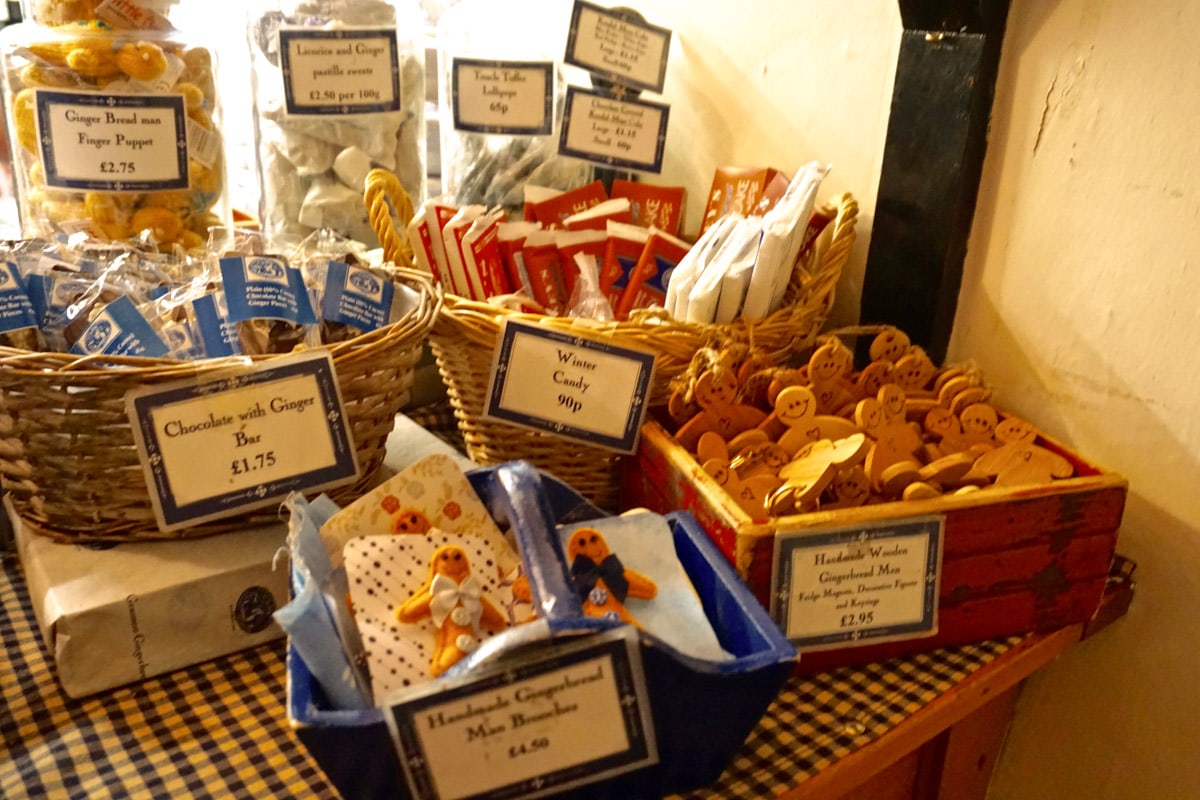 Address: Grasmere Gingerbread shop, Church Cottage, Grasmere, Cumbria, LA22 9SW
Prices: Pack of 6 pieces of gingerbread is £3.50
If you fancy finding out more about the adventurous activities you can do in the Lake District, check out Macca from An Adventurous World's post here: 5 Amazing Adventures In The Lake District. Or, if you're looking to visit the Lake District without a car, you can find out how I planned my trip here.
Thanks to Visit England, Cumbria Tourism and Hertz for inviting us to explore The Lake District. As always, all opinions are my own.
Enjoyed this post about the best restaurants in the Lake District? Pin it for later…