From Marrakech and Essaouira to the Atlas Mountains and Sahara Desert, the photos take themselves.
If you read this blog regularly you'll know how much I love Morocco. It's a relatively recent love affair. While my sister has lived over there for over 10 years, I'd never explored much of it. Until last year.
I headed off for a week of adventures, checking out Marrakech, Essaouira, Agadir, Ouarzazate and the Sahara Desert.
From the most luxurious of hotels, to the Sahara Desert camps and the goats in the argan trees, it really was an eye opening experience.
I popped some of my highlights together for Metro, so check out my 16 photos that will make you want to leave your desk and jet off to Morocco! Just don't ask me to reimburse your flights…!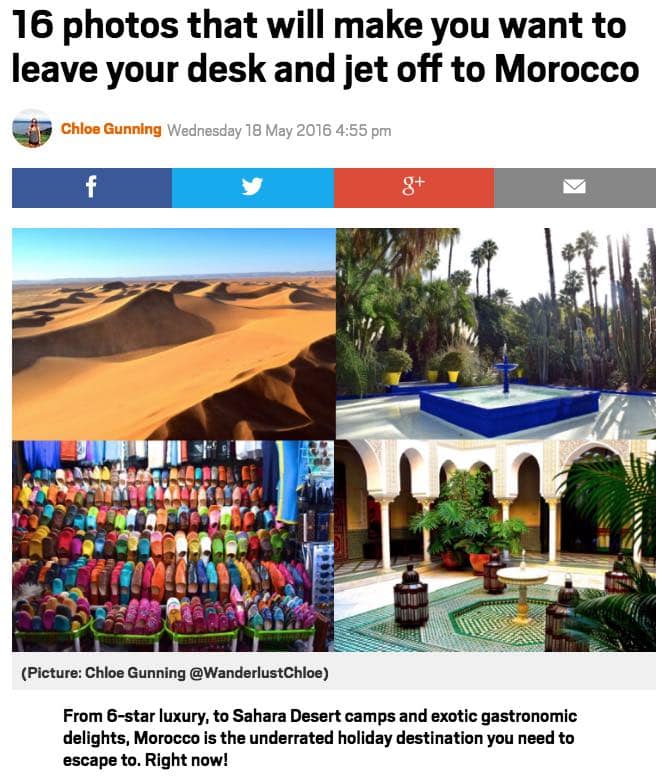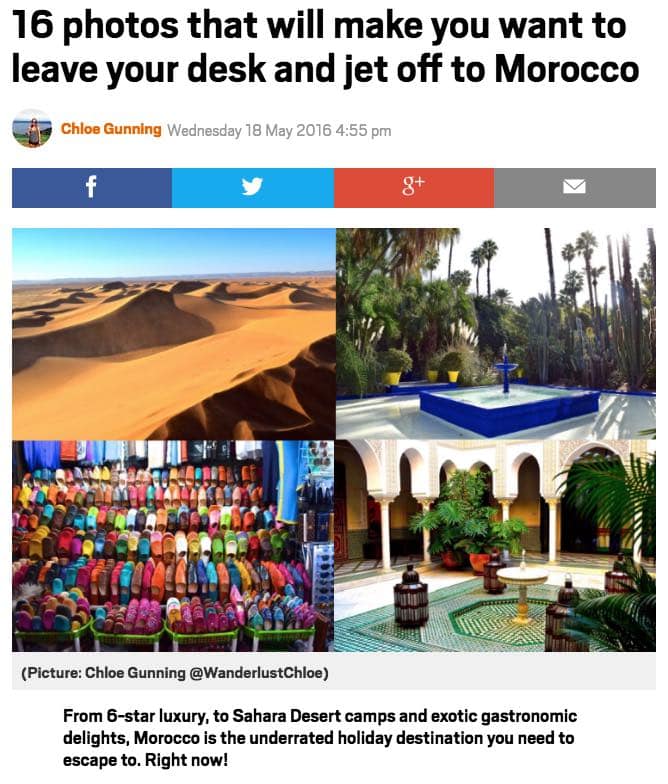 Feeling inspired? Read more about my adventures in Morocco here.