From beautiful places to visit and top things to do, to some cute places to stay, it's time for my Northumberland travel guide.
One of my fave places for a break is still… England! Even before my time as a Visit England ambassador I absolutely loved exploring places on my doorstep. From Cornwall's incredible beaches, to the restaurant scene in the Lake District and Brighton's alternative vibe, I could spend all day nattering about places to visit, scenery I loved and more!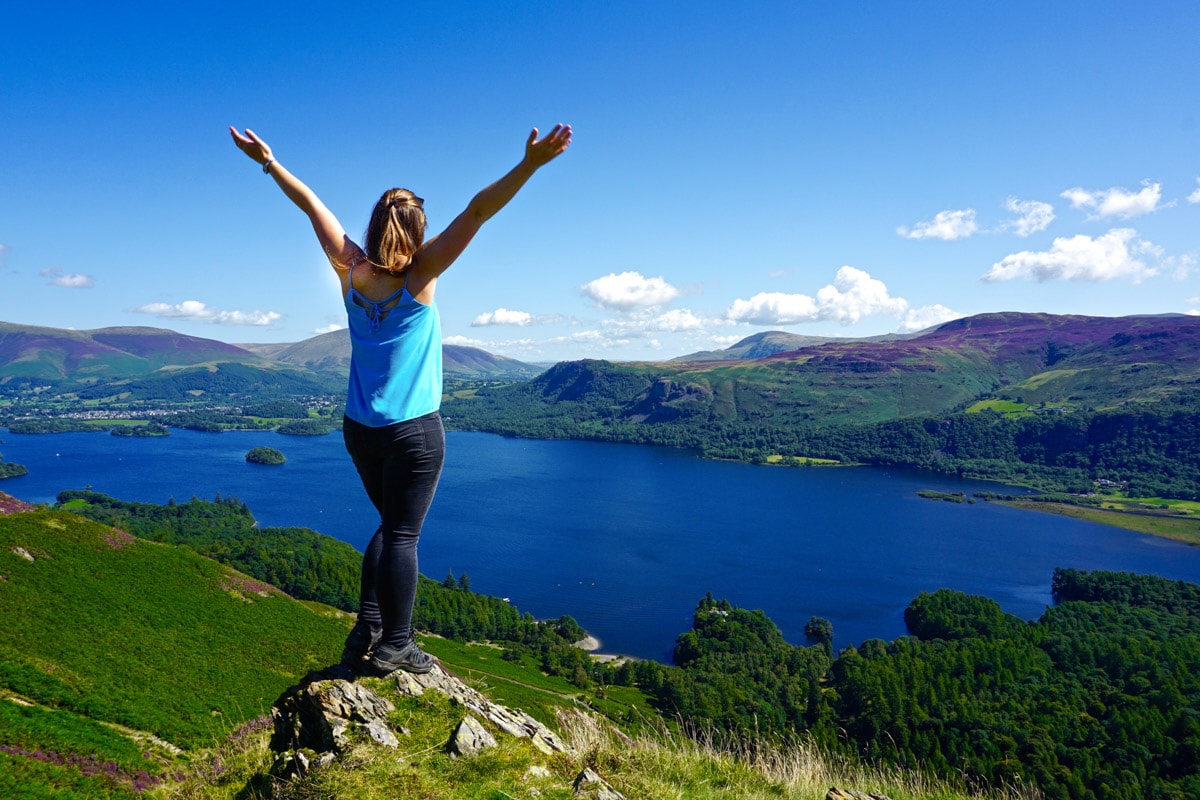 So today I'm turning my attention to beautiful Northumberland. With cute market towns, plenty of castles, and stunning but vastly underrated beaches, it's a great place for an English staycation. So, it's time to answer a few popular questions, and reveal a few gorgeous spots you just can't miss!
Where Is Northumberland?
Just north of Newcastle and Durham, Northumberland is England's northernmost county and borders Cumbria, County Durham and Tyne and Wear along with the border of Scotland. It's got a beautiful stretch of coastline, and if you're travelling from London, you can catch a train from Kings Cross and be there in under three hours.
Find out more about how to get to Northumberland or check out the map.
Weather In Northumberland
Another top question – everyone wants to know the weather! Well, summer temperatures can reach around 24 degrees, while winter temperatures drop just below zero. The region received plenty of snowfall over the last year, and it's pretty special when it snows as it has been known to settle on the beaches!
Top Places To Visit In Northumberland
Northumberland is dotted with cute towns and beautiful scenery. There are no cities, so it's a great place if you want to slow down the pace and really get away from it all!
Alnwick
Get lost wandering this pretty town's cobbled streets, stopping off at book stores and having a brew in a cute local café. History buffs will love Alnwick Castle, the second-largest inhabited castle in the UK after Windsor. If it looks familiar, you might recognise it from the Harry Potter films! Yep, hello real life Hogwarts – The Outer Bailey is where Harry and co learned to fly their broomsticks and how to play quidditch!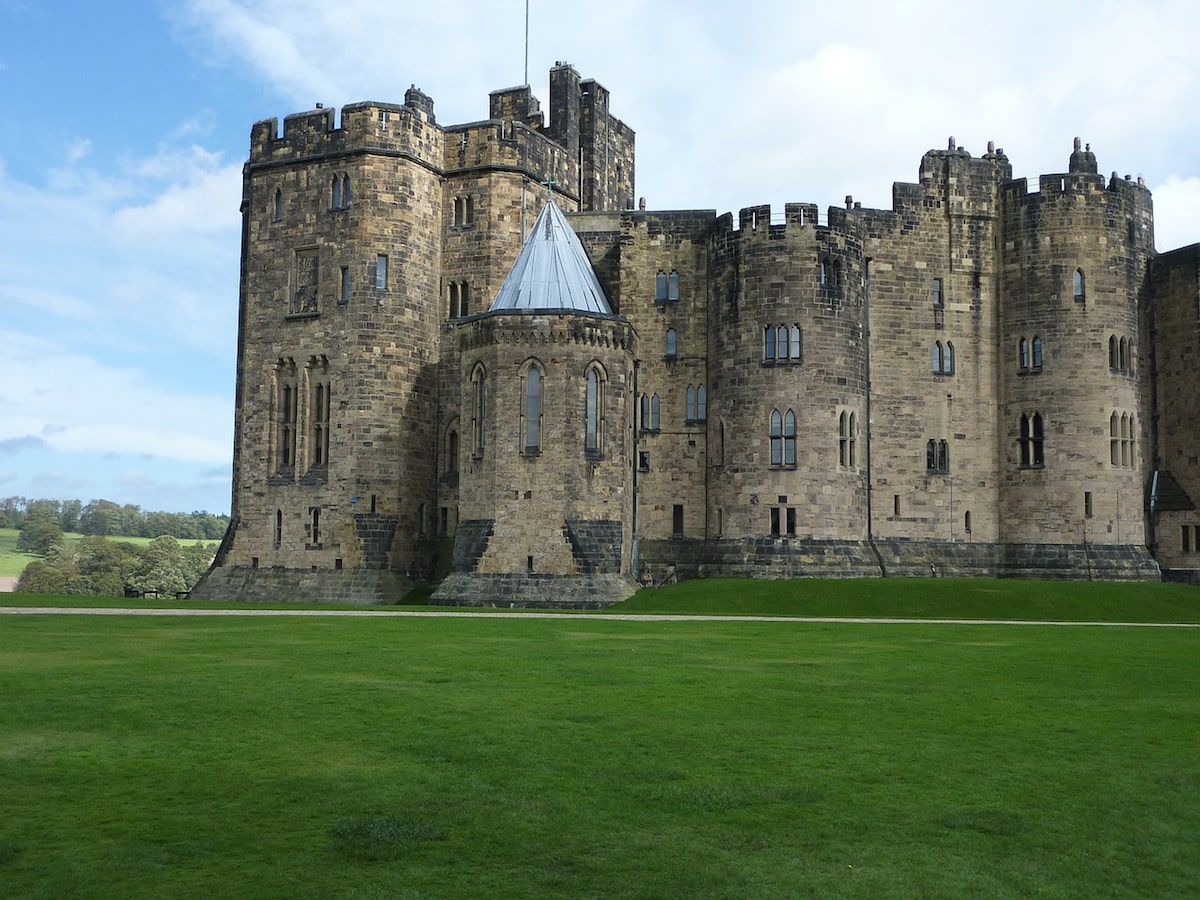 Alnmouth
Part of the Northumberland Coast Area of Outstanding Beauty, the beach At Alnmouth is well worth a visit. It's really wide, with golden sands and is a great place for a walk, or in warmer months a picnic or even some sunbathing! Yep it's a bleak but beautiful spot in winter months, but in the summer it's even possible to brave the North Sea waters.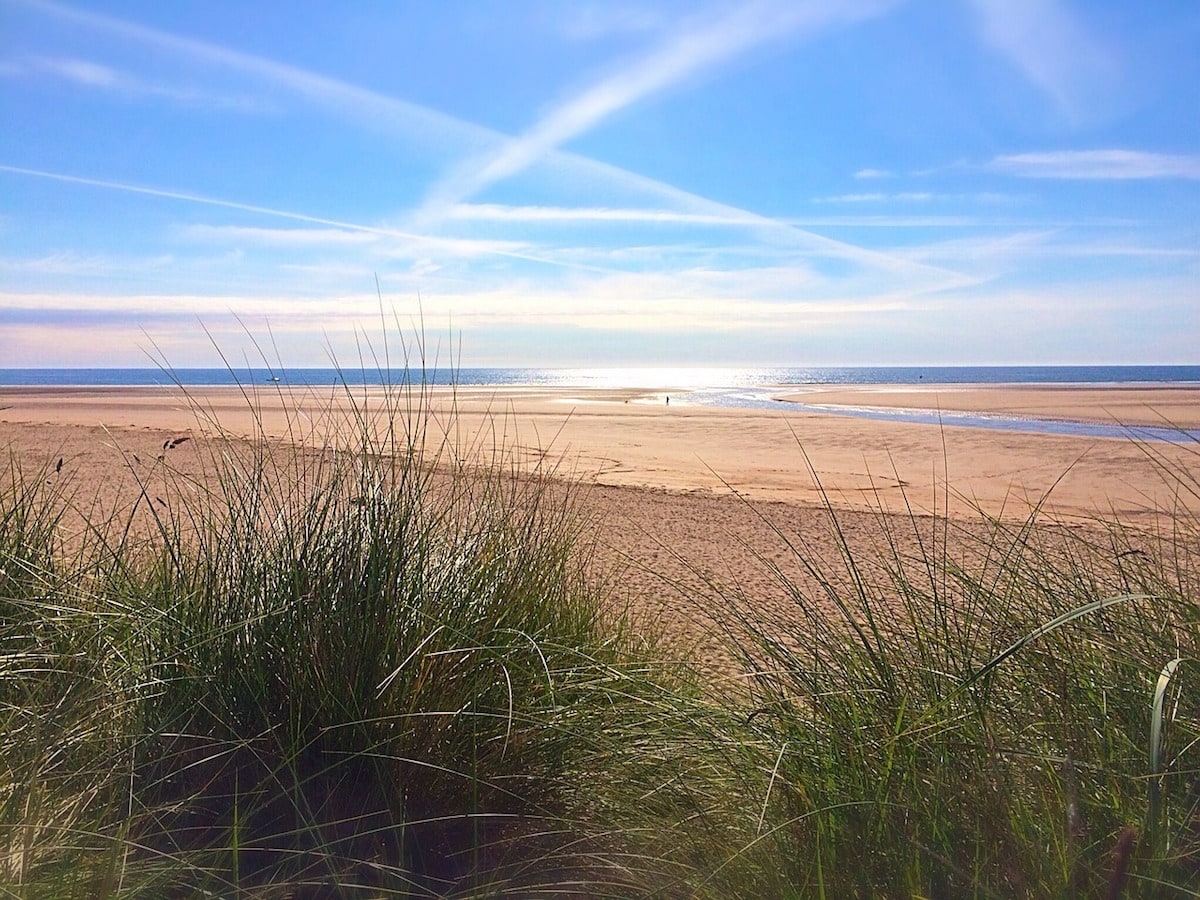 Stargazing In Northumberland National Park
At night the skies in Northumberland Dark Sky Park are darker than anywhere else in the country, making it an incredible place for stargazing. The lack of light pollution means it's possible to snap photos of galaxies far far away. Slow your shutter speed down and relax while the stars do their thing! The park is home to the Kielder Observatory which has regular stargazing events you can sign up to.
Bamburgh
Another beautiful beach, another beautiful castle – yep there are plenty of both in Northumberland. Bamburgh Castle is one the finest in England, located on a rocky plateau, it's got a fascinating history including being the most important place in the country at the time of the Anglo Saxons!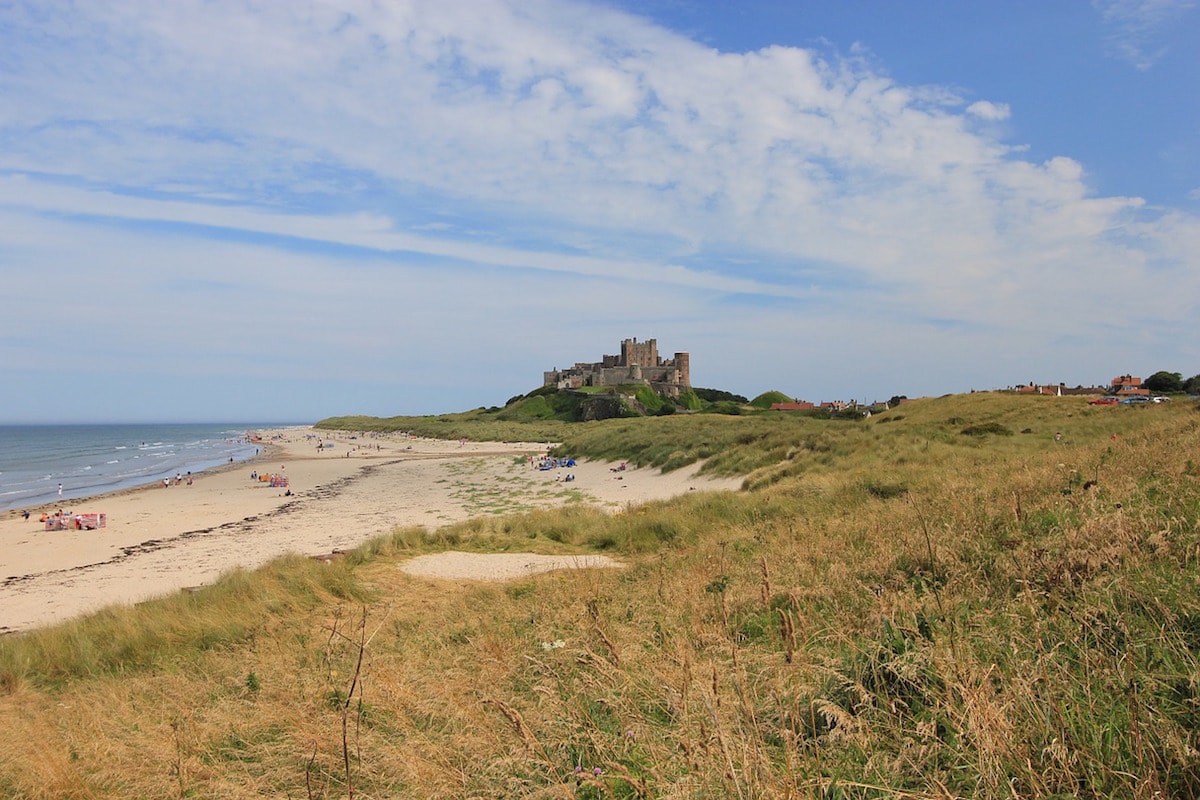 Berwick-upon-Tweed
This historic town is just three miles from the Scottish border. It's a great area for art lovers, with plenty of galleries in the town. Plus you can't miss the great Elizabethan walls – built to to stop the Scots from invading! There are plenty of great walks to do, taking in views of the River Tweed estuary.
Take a wander through the Breamish Valley, and you'll be rewarded with impressive views as this 18m high waterfall cascades into a huge plunge pool.
Duddo Stone Circle
Northumberland's answer to Stone Henge, the Duddo Stone Circle dates back over 4,000 years! The five mysterious upright blocks of stone are quite an eerie sight, so be sure to stop by.
Lindisfarne AKA Holy Island
This island is reachable by a causeway at low tide. It's called Holy Island as it's famous for its monastery, which was founded back in 635 AD when Irish monks settled there. You can visit the Priory to learn all about the history, check out Lindisfarne Castle, explore the island and soak up the views… just be sure to check the tide times in advance so you don't get stranded!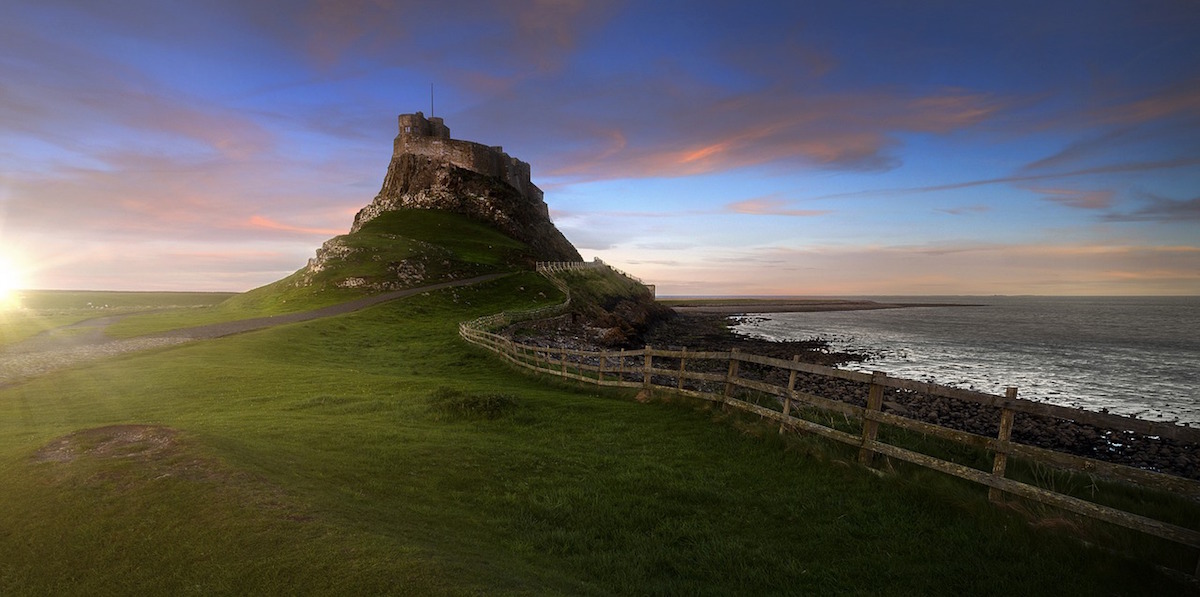 Northumberland Holiday Cottages
Forget looking for hotels in Northumberland, there are plenty of gorgeous holiday cottages that are perfect for a break in the region. Lots are dog friendly, have parking and many have absolutely stunning views. Here are a few of my favourites…
The Good Shepherds Hut, Kyloe – A unique place to stay, this luxury glamping option is absolutely adorable with its wood burner and relaxing views over the Northumberland countryside. It's close to the coast, and a very short hop from Lindisfarne, perfect for a bit of exploring.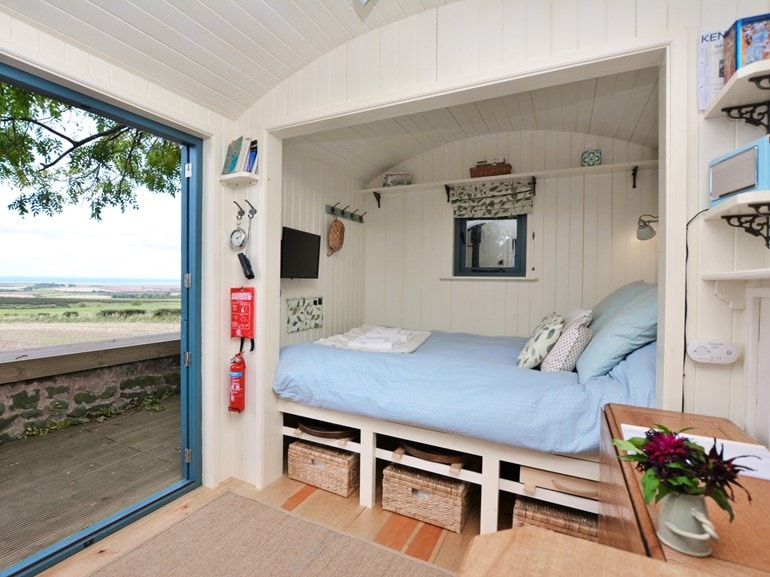 Anchor Cottage, Cresswell – This beautiful stone cottage has panoramic views of the sea towards Druridge Bay and beyond. It's been fitted out in a chic way too, with exposed beams, a wood burning stove and nautical themed rooms.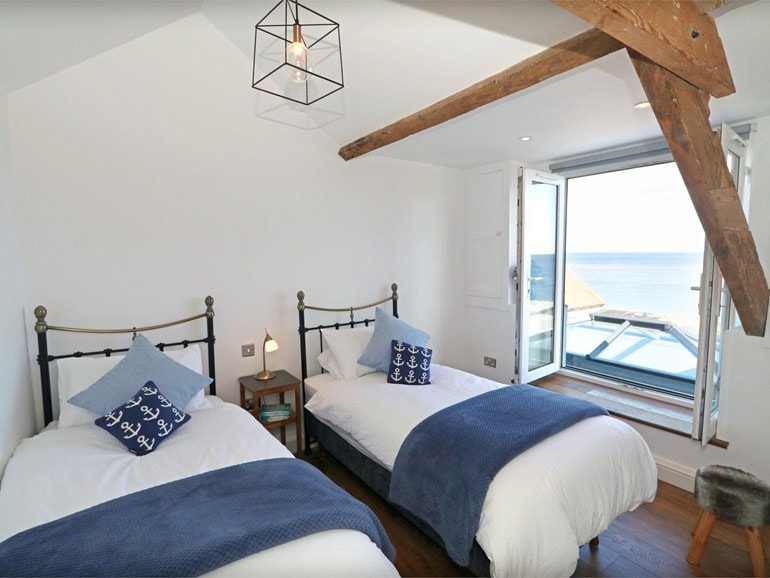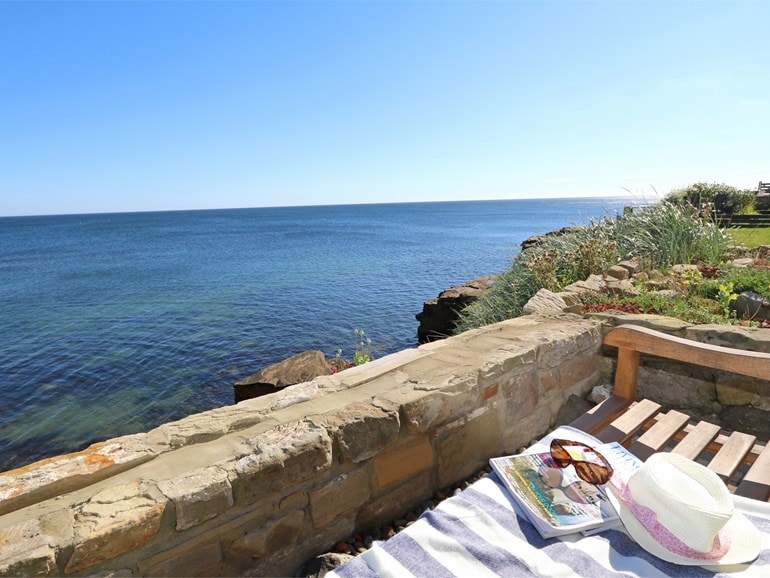 Seascape, Seahouses – With coastal views and a smart interior, this holiday cottage is close to the harbour and beach in Seahouses. I love the look of the open plan lounge, dining and kitchen area – great for a family break.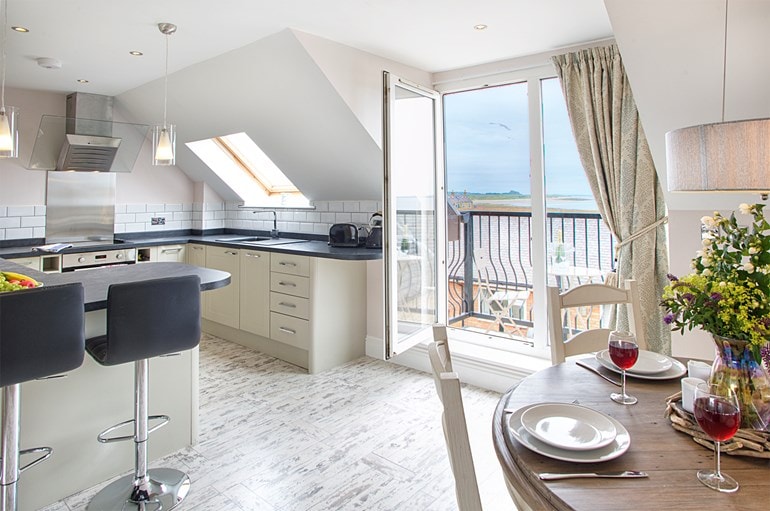 When Is The Best Time To Visit Northumberland?
England is a country obsessed with weather. Don't know what to say? Comment on the weather! We talk about it a lot, but contrary to what you may have heard, we don't have awful weather in England. It's just a little unpredictable and varies from region to region.
You can expect average lows of around 4 °C in Northumberland in January / February, and highs around 19°C in July / August.
If you're wondering when is the best time to visit Northumberland, I'd suggest planning a trip in May or June. The weather tends to be warm and sunny, rain is at a minimum and it's out of peak season, so you shouldn't be battling any big crowds either. The longest day is around 20th June every year, so it's a time you can enjoy maximum daylight hours exploring!
I've never been a fan of November in England – it gets pretty bleak! It's the wettest month of the year, and while December can be pretty cold, there's a Christmas magic around the country which always puts a smile on my face!
This post was sponsored by Cottages In Northumberland, but as always, all opinions are my own.
Enjoyed this post? Pin it for later…