From water sports and museum visits, to hiking and arts and crafts, these are the best things to do in Orange Beach, Alabama!
Alabama is a state known for its good ol' Southern Hospitality, flavourful BBQ grills, stunning nature, and of course, miles and miles of gorgeous beaches along the Gulf Coast. One of the most popular spots along the Alabama Gulf Coast is Orange Beach. Don't worry, the beach is not actually orange, it actually got its name because it once tried (and failed) to grow oranges! The locals were so proud of their attempt that they named a city after it.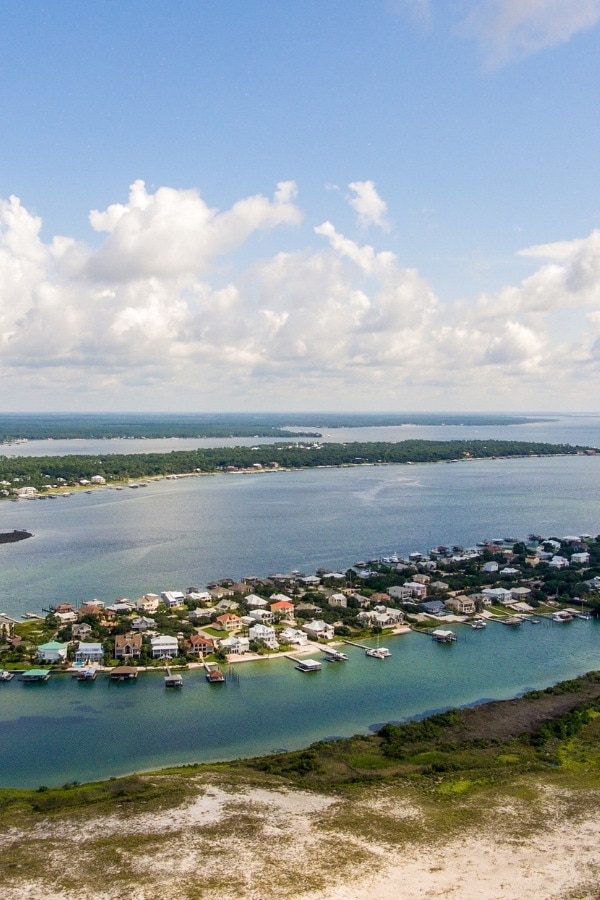 Orange Beach is also the easternmost city on the Gulf Coast… next stop, the Gulf of Mexico! You know what that means? You get that glorious sunshine! This makes it a great place to visit all year round for various outdoor activities.
As a popular tourist spot in Alabama, there are absolutely loads of incredible things to do in Orange Beach. In this guide, I'll be showcasing the best of the best Orange Beach activities so you can put together an awesome itinerary.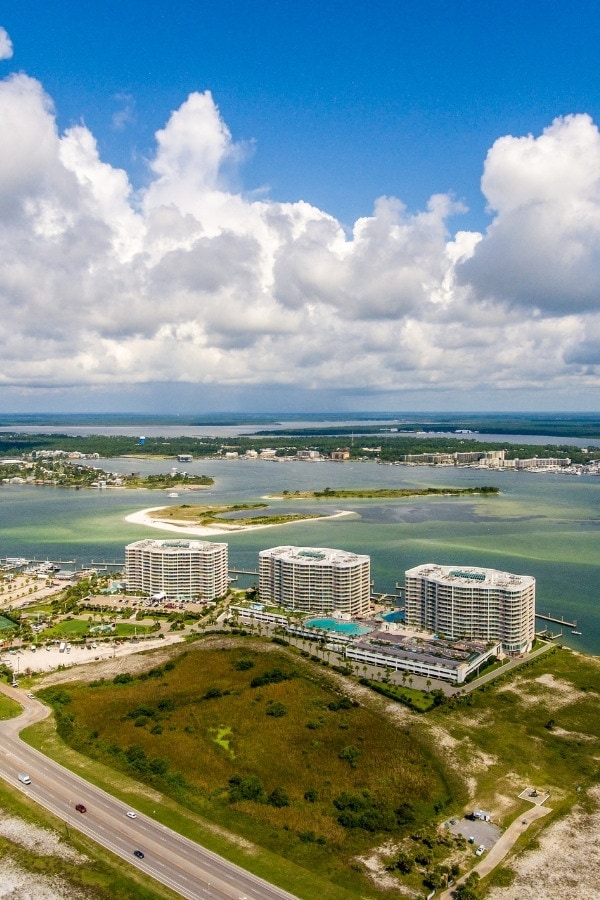 ---
Weather in Orange Beach in Alabama
It's important to know that the weather in Orange Beach is interchangeable. It's one of those places where it can be gloriously sunny in the morning and then rain in the afternoon. It gets humid in the summer too. My main advice to you? Be prepared!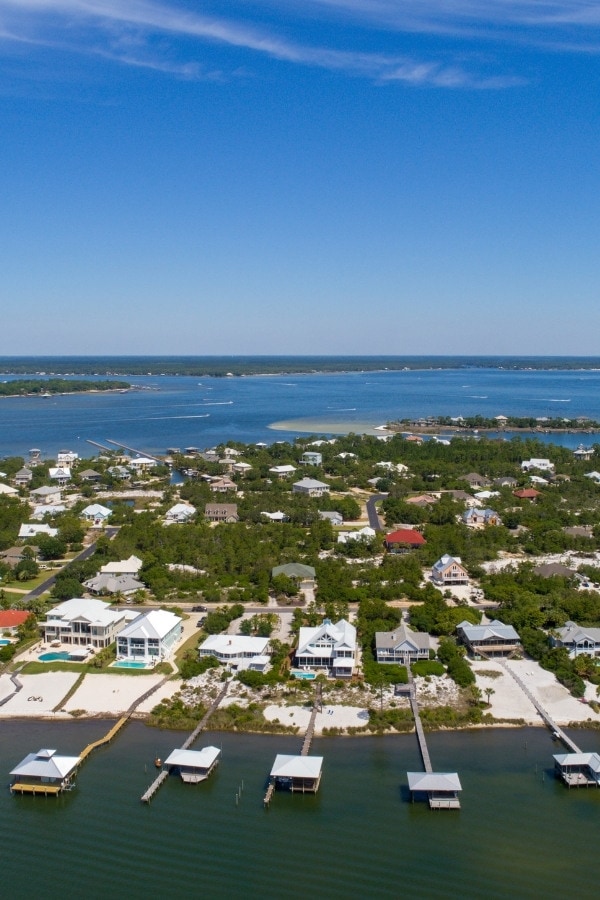 The summers are often very hot with temperatures reaching around 32°C (89°F) in July. Even at night it could still be 23°C (75°F)! Because you get lots of glorious sunshine from May to September, this is considered the ideal time to visit, especially if you want to try out some water sports. Although wait a moment… if you were thinking of packing your sunhat and flip flops for summer, hold on! It turns out the summer months are also the wettest time of year. So make sure to pack your raincoat and flip flops for this trip…weird combo, right?
During the winter, you can expect average highs of 16°C (62°F) and lows of 6°C (44°F). If you want to avoid the rain completely, October is the driest month in Orange Beach!
---
10 Best Things To Do In Orange Beach, AL
Wine and Dine at The Wharf Orange Beach
The number one place to visit in Orange Beach is the Wharf, located down by the Orange Beach Waterfront. The Wharf is the main tourist hangout spot in Orange Beach and is certainly the most vibrant area, with inviting eateries and quirky restaurants serving up delicious local seafood.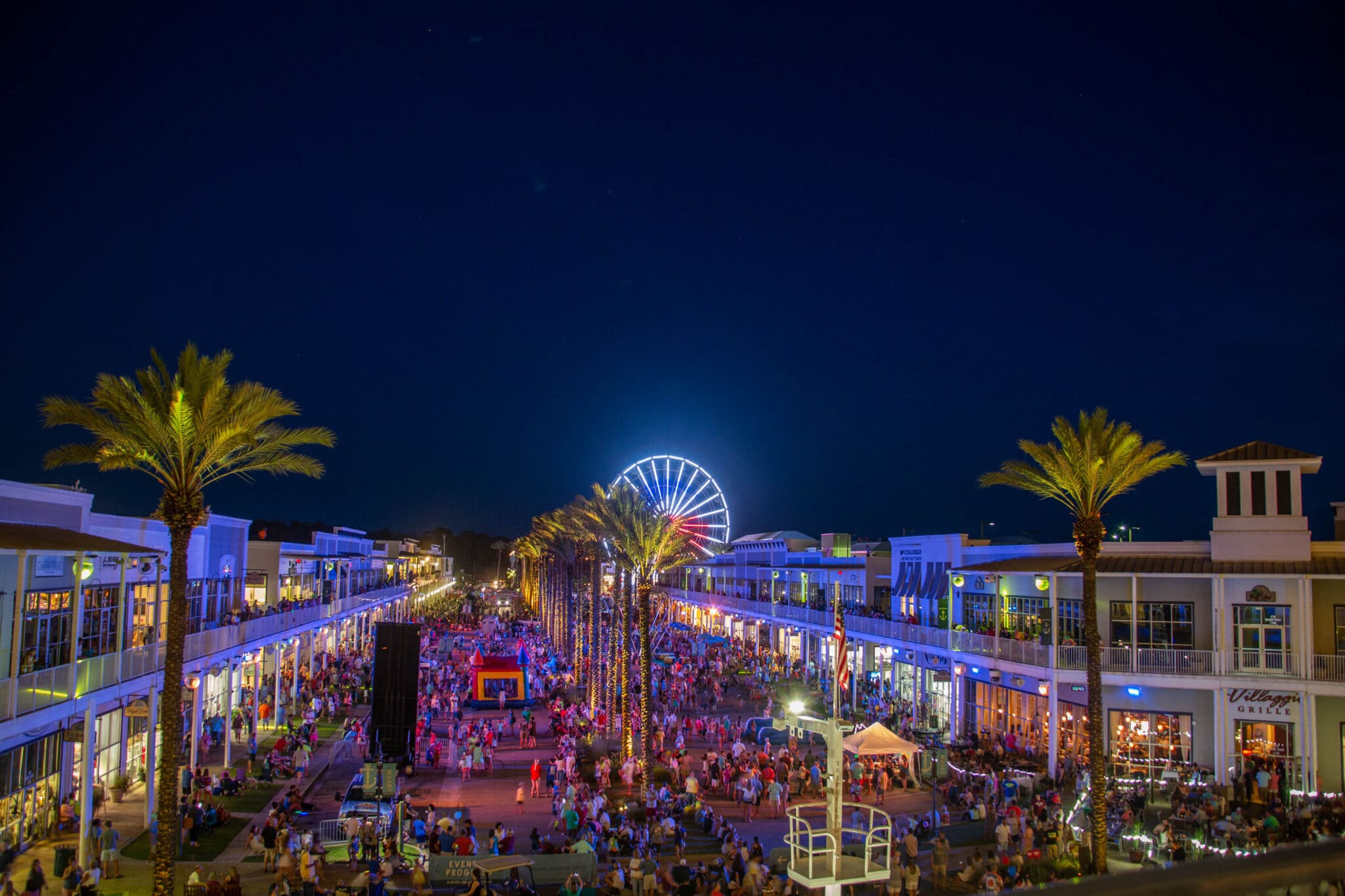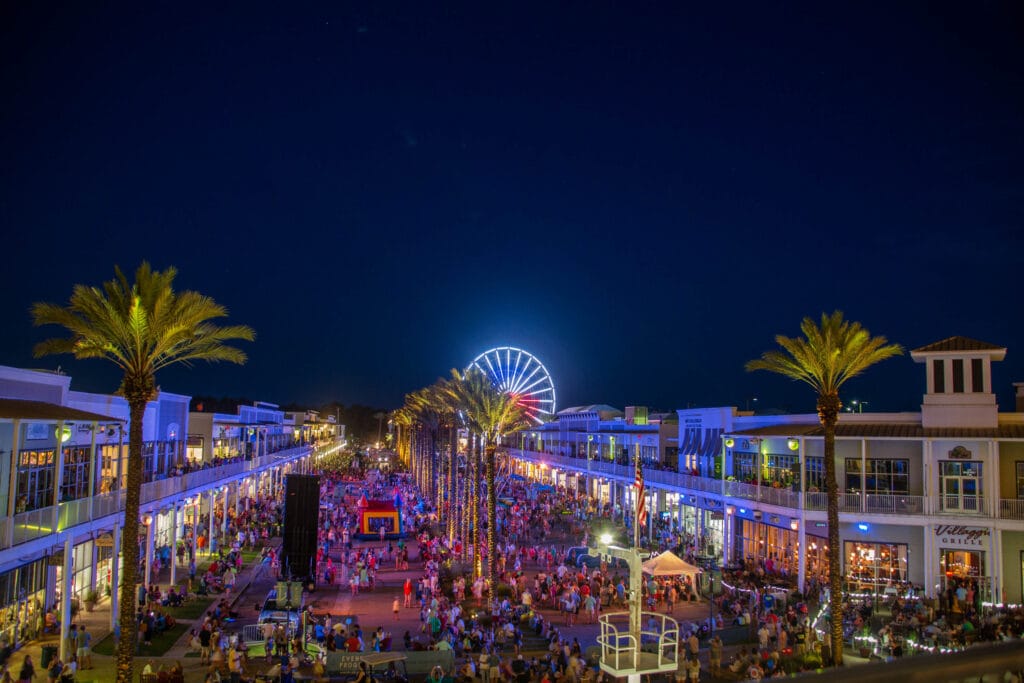 If you're looking for a relaxing coffee spot on your vacation, then you should check out Southern Grind Coffee House, which is known for its quirky decorations and antiques. The menu features lots of family recipes and there's even a courtyard where you can sit outside with your pooch and enjoy the sunshine!
Channel Your Inner Creativity at Coastal Arts Center
One of the best things to do in Orange Beach on a rainy day is visit the Coastal Arts Center. This 10,000 square foot art gallery showcases the best fine art from local artists. But it is more than just an art gallery, it also has a clay studio and glass blowing studio where you can watch the artists and creatives in action.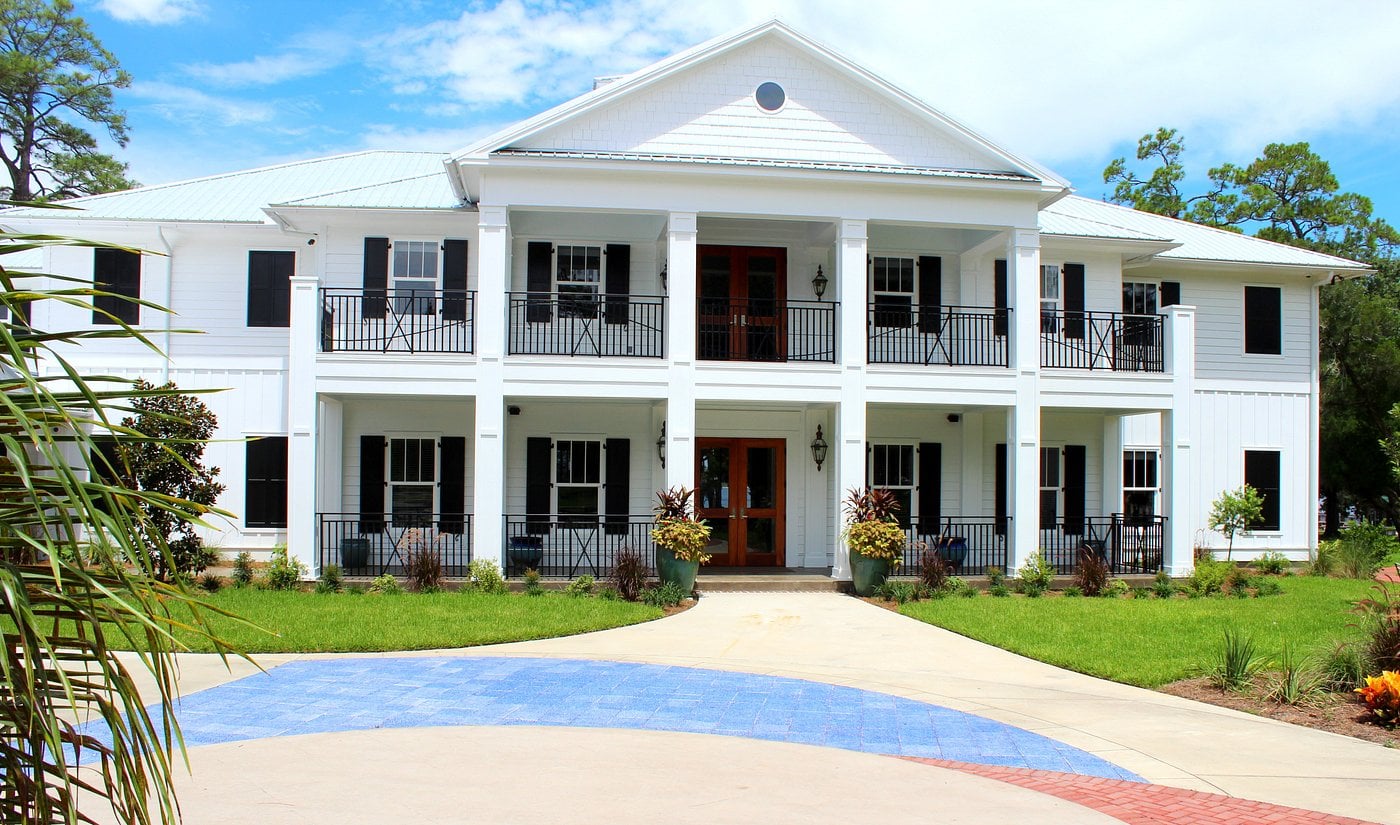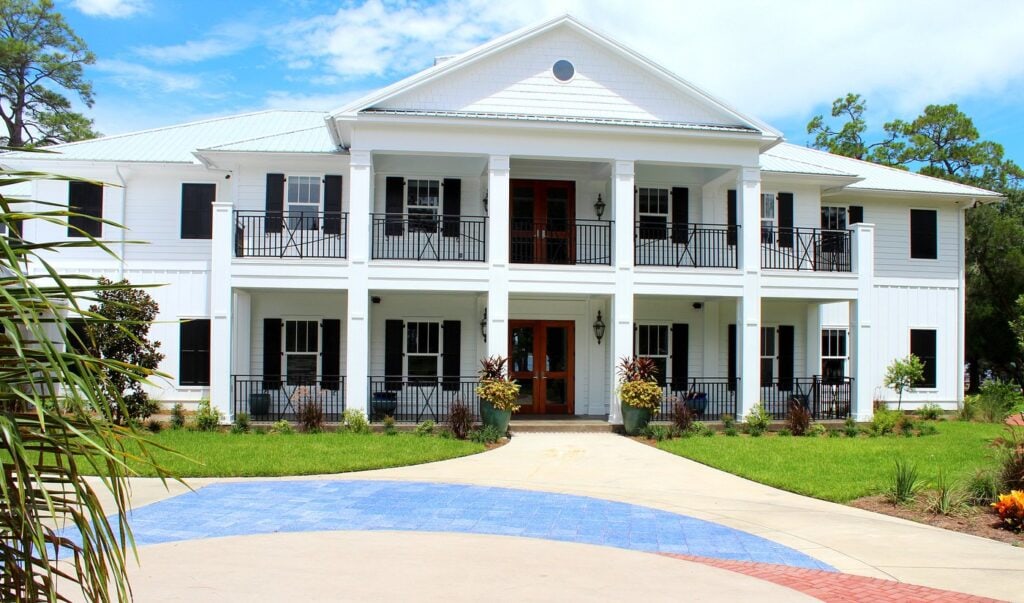 If you're interested in taking an art class, there are events, art classes, and workshops available here too. Travelling with kids? The little ones will love taking part in the scavenger hunts here too.
Located near Wolf Bay, the Art Center also has a pretty seaside backdrop that will provide plenty of inspiration if you're considering an art class! When it comes to choosing a unique souvenir to take home, pop by the gift shop to pick from some locally made items.
Hike or Bike the Hugh S. Branyon Backcountry Trail
With so much nature in Orange Beach, it would be a shame to visit this exciting area and not do some hiking or biking. One of the best places to hike in Orange Beach is the Hugh S. Branyon Backcountry Trail.
The trail is located just a few minutes away from the hotels and resorts, and winds through six contrasting ecosystems, such as sandy ridges, freshwater marshes, coastal dunes, swamps, pine and oak forests. The trail is easy for walking or biking along, so you don't need to be particularly active to enjoy it! Keep your eyes peeled for wildlife along the way too. White-tailed deer, otters, alligators, and boars live in this area!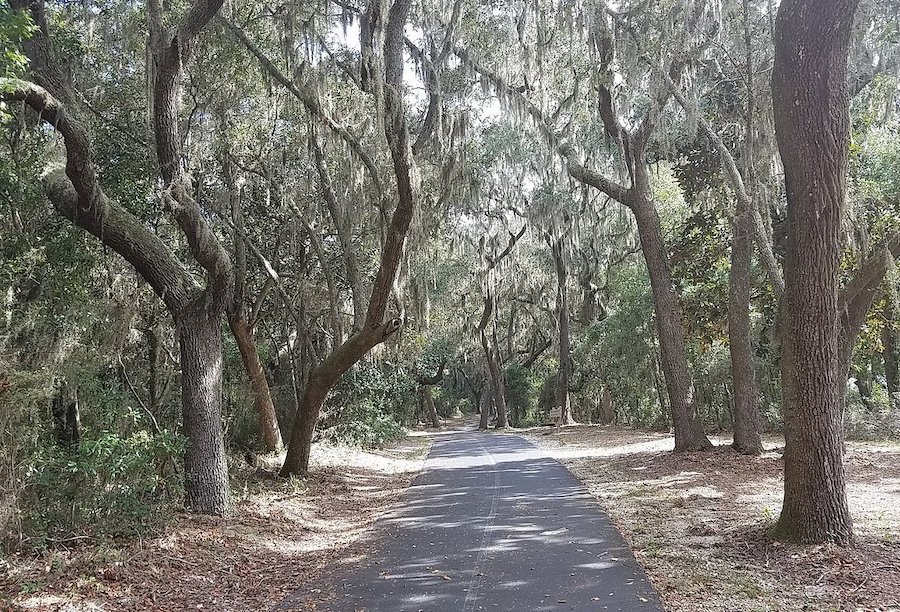 The trail is well marked with signs for navigation and you'll find tons of information along the way so you can learn about the area.
If you're a lover of sea life, you're going to enjoy your time in Orange Beach! As you are right on the Gulf Coast, you can expect to see a lot of marine creatures during your stay.
One of the best things to do in Orange Beach is to go on an eco dolphin boat tour! This one takes you out into the bay where the incredible creatures love to swim around and play!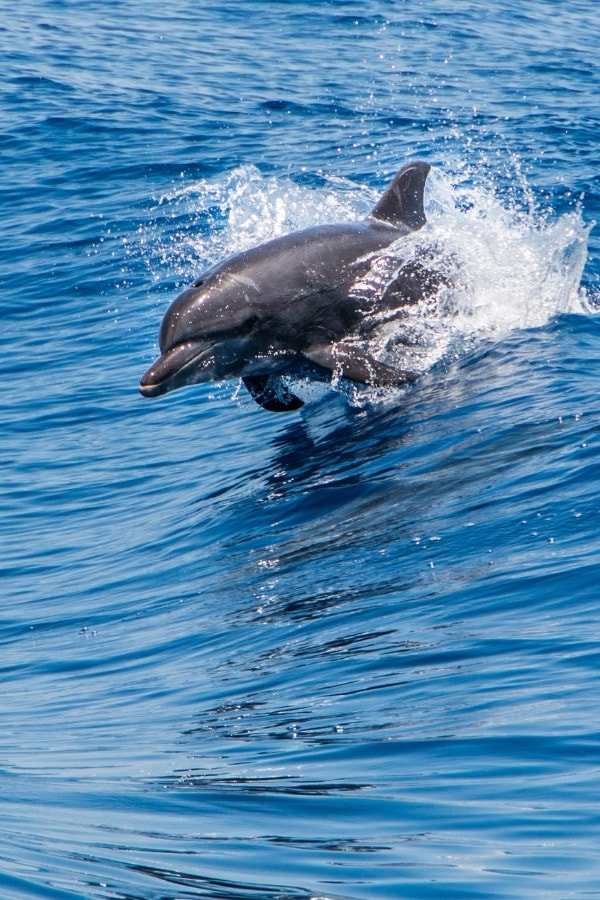 There's nothing better than seeing these graceful mammals in their natural habitat. The best part? These cruises run all year round so you can add this to your itinerary even if you're visiting Orange Beach in the winter!
Explore the Gulf State Park Nature Center
If you love animals and wildlife, then you need to make a stop at the Gulf State Park Nature Center. This is definitely the top place to visit in Orange Beach for nature lovers.
It has a huge collection of plants and animals that are native to the Gulf area, and if you want to learn more about the wildlife here, then there are regular programs and workshops throughout the year.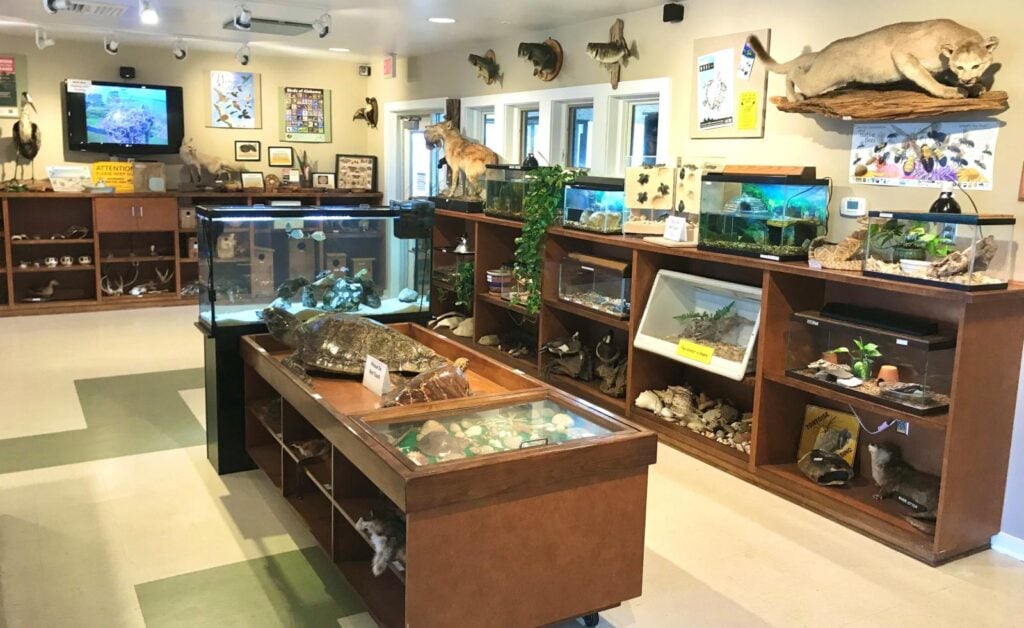 They also offer guided beach and nature walks to teach visitors about the local wildlife. If you're travelling with kids, they will absolutely adore meeting their friendly turtles, alligators, snakes, and owls here!
Relax at The Orange Beach Waterfront Park
The Orange Beach Waterfront Park is a lovely bayside park with a hiking trail, promenade, and bay. It's a quiet and relaxing area and a great place to sit and have a picnic, or even grill up a few steaks on the BBQ grills.
If you're not sure what to do in Orange Beach with kids, then this relaxing park also has a playground for kids and a quiet fishing pier for mum and dad!
Enjoy the Orange Beach Adventure Island Amusement Park
One of the most fun things to do in Orange Beach for families is to visit Adventure Island. This is one of the most popular amusement parks in Orange Beach. Here, you can challenge your friends or family to a game of 18-hole beachside mini golf or ride the go-karts and bumper boats. There is absolutely loads of fun to be had at this theme park, no matter when you decide to visit or who you're travelling with!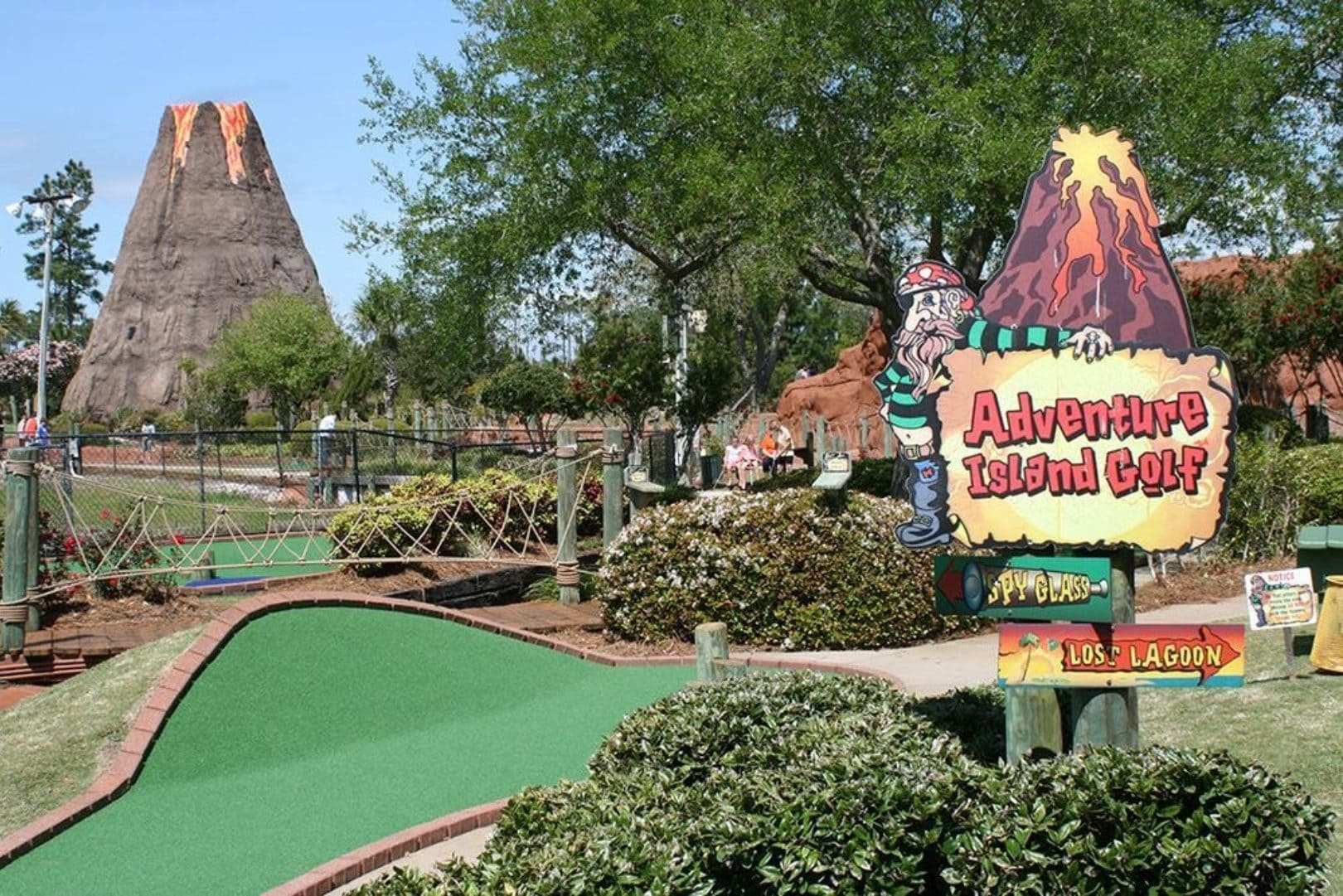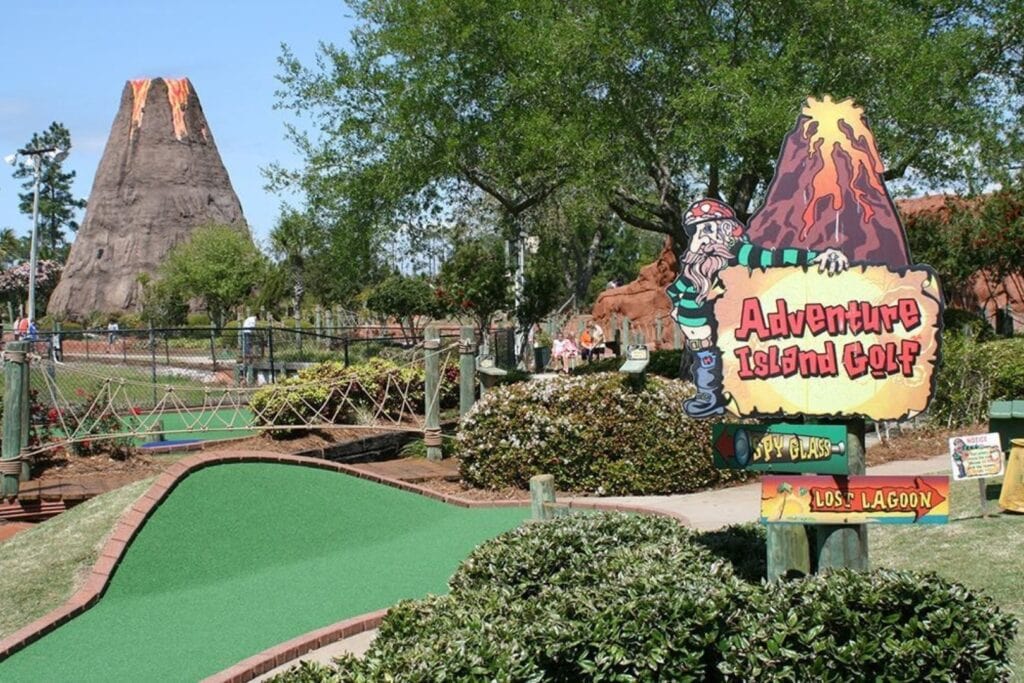 Try Deep Sea Fishing
If you've never been deep sea fishing before, Orange Beach is the perfect place to try it. Being close to the Mexican gulf, you'll have a high chance of catching lots of different types of fish. If you charter a boat to take you out for the day, your captain will even cook anything you catch for you! What an experience that would be!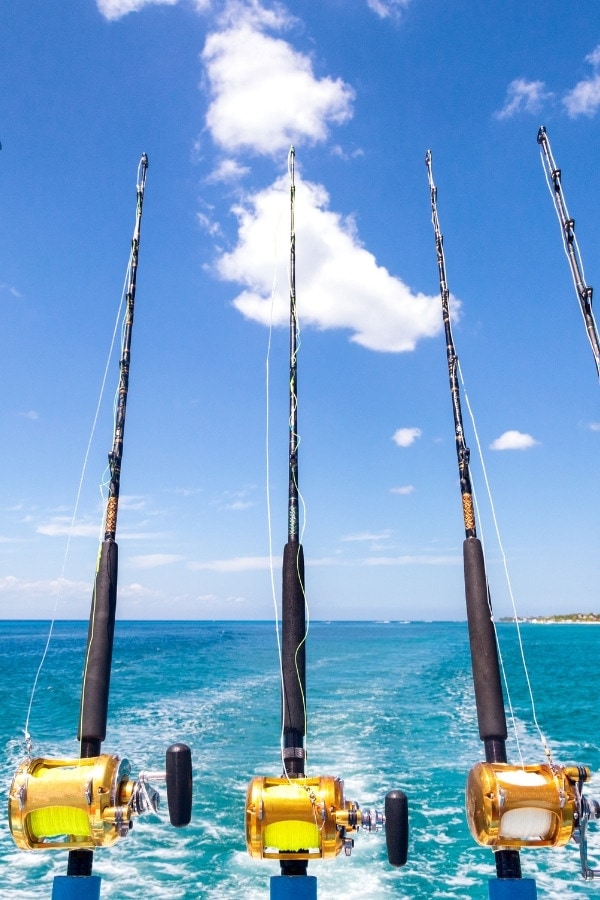 Bask on the Beaches at Alabama Point East State Park
No trip to Orange Beach would be complete without heading to the beach, right? The Point East State Park is a short drive out of Orange Beach, but it offers some of the best sandy beaches, sand dunes, and boardwalks for a relaxing day by the ocean.
If you're visiting in the summer, you could enjoy a refreshing swim in the sea. If you're visiting in the winter, how about following one of the trails into the state park to enjoy some bird watching. There's a broad variety of migrating birds that flock here in the winter, including the snowy plover and loons.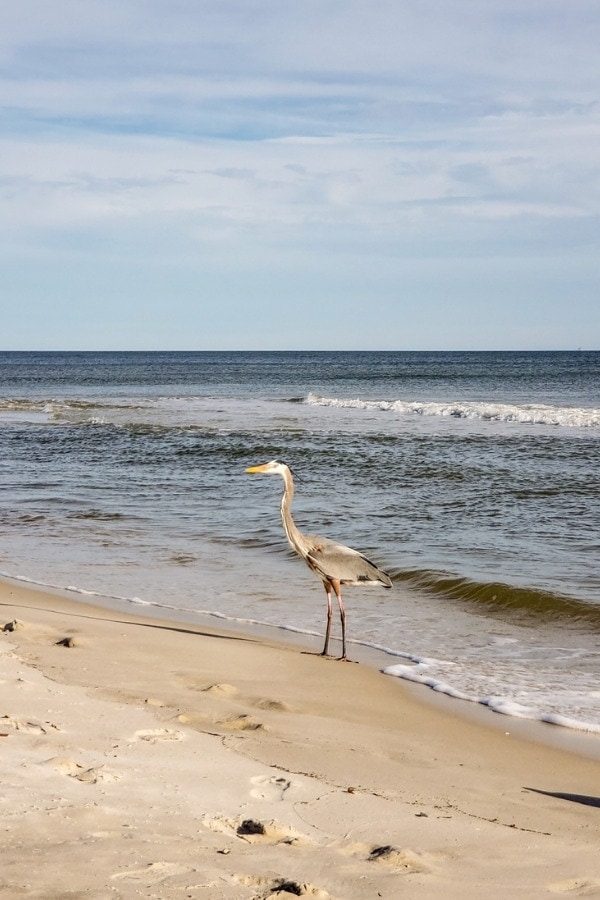 Learn About U.S. Military Defence at the Fort Morgan Historic Site
For history buffs, you'll surely want to take a trip to Fort Morgan Historic Site on Mobile Point. Located at the end of a scenic peninsula, Fort Morgan is a masonry fort built between 1819 and 1833.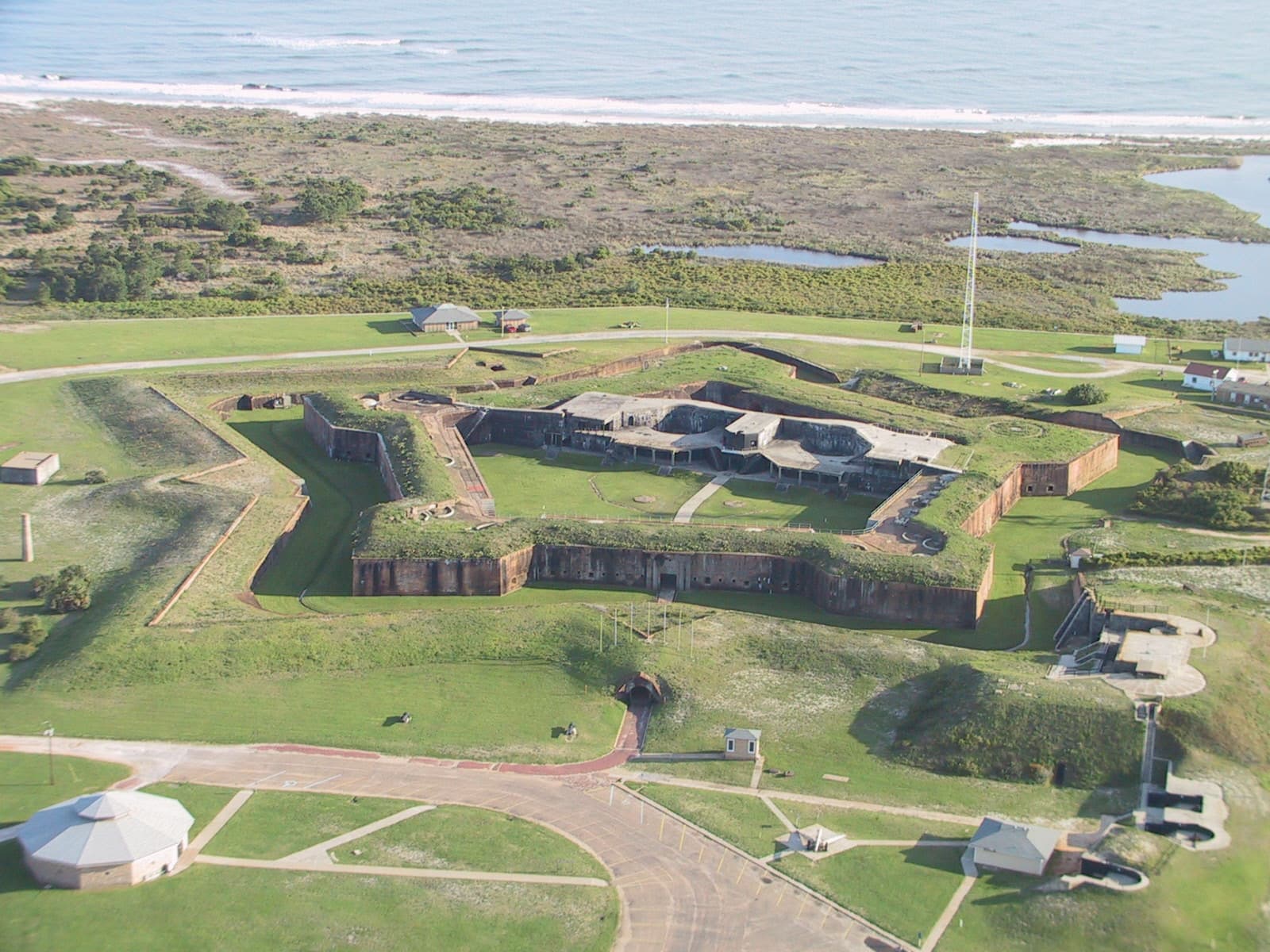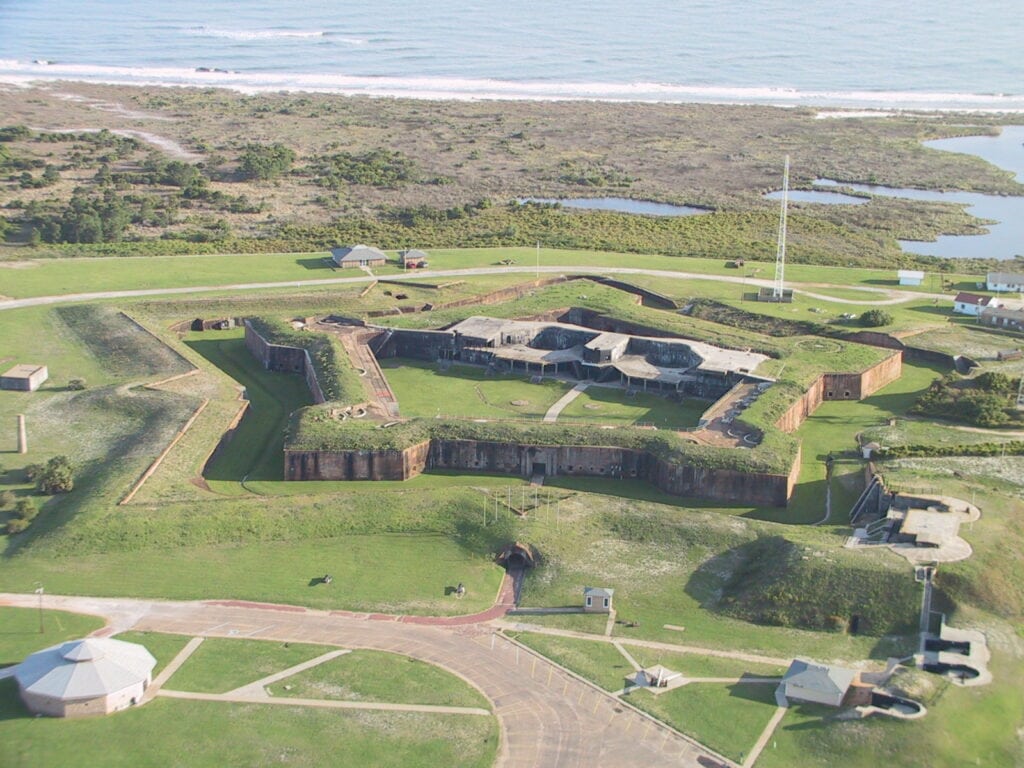 It was built to guard the bay that meets the Gulf of Mexico and was an important part of the Battle of Mobile Bay in 1864.
It was also in action during the Spanish American War, World War I, and World War II. If you're interested in seeing seacoast fortifications made by the U.S. Army for defence, then definitely add Fort Morgan to your itinerary.
---
Where to stay in Orange Beach
If you're looking for a luxury resort within a minute's walk of the beach, then you've found it! The Perido Beach Resort is a 4-star luxury hotel on Perdido Beach Boulevard. If you stay here you'll be within walking distance of the best places to visit in Orange Beach.
The resort offers a seasonal outdoor swimming pool, an onsite restaurant, and a bar serving up local seafood options. If you're wondering how to get from A to B, Perdido Beach Resort also has an onsite bike rental.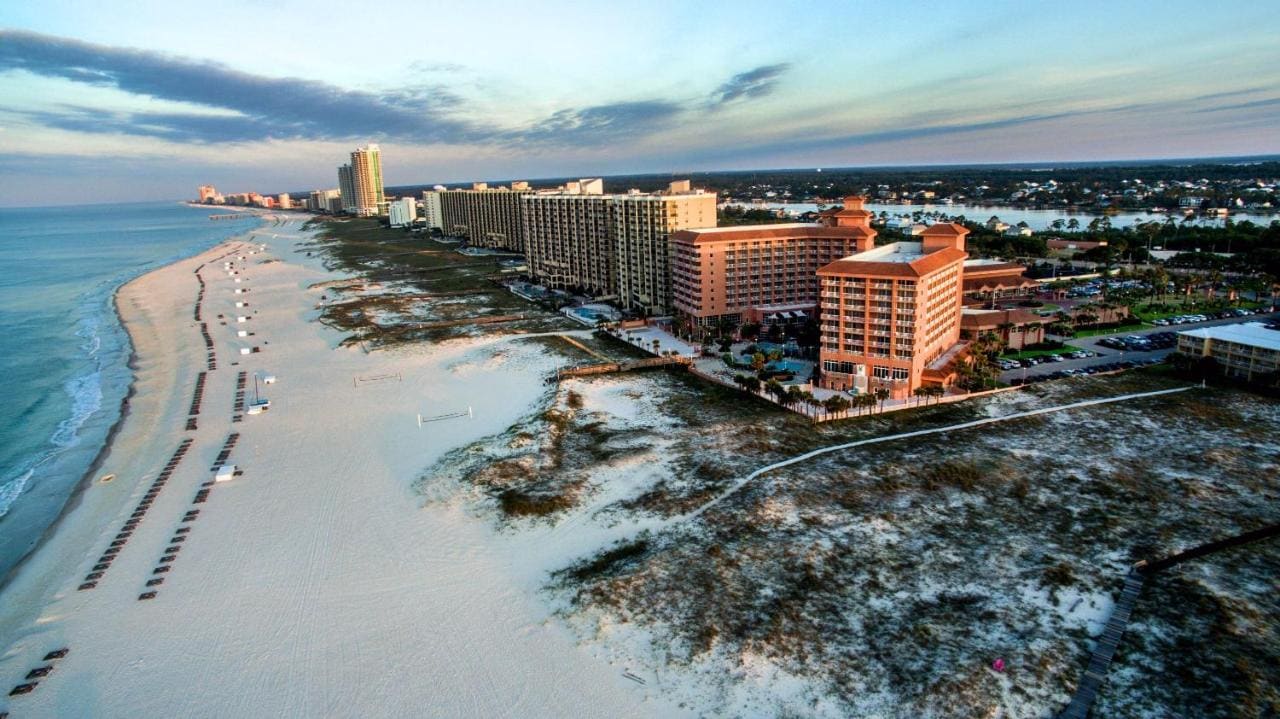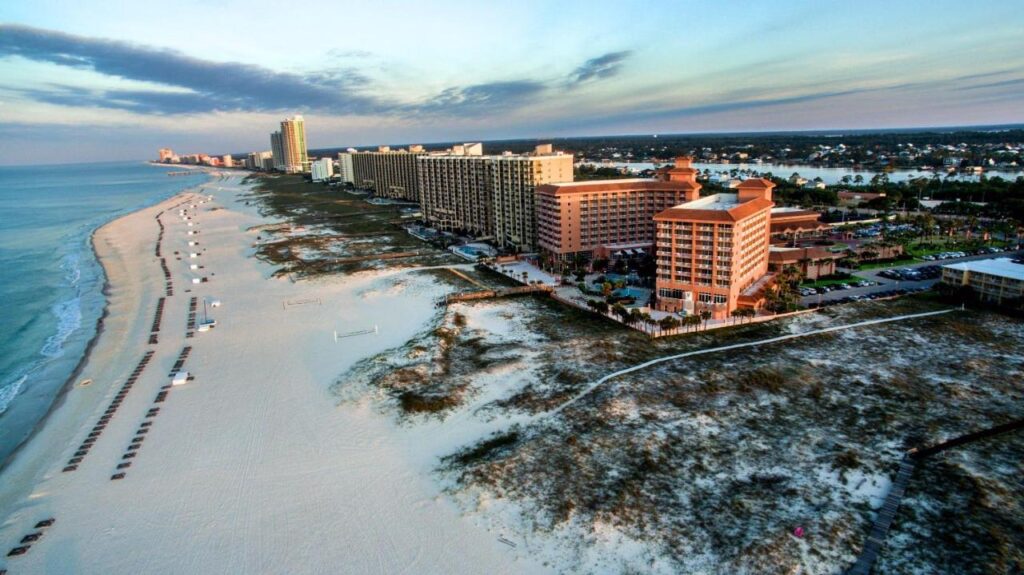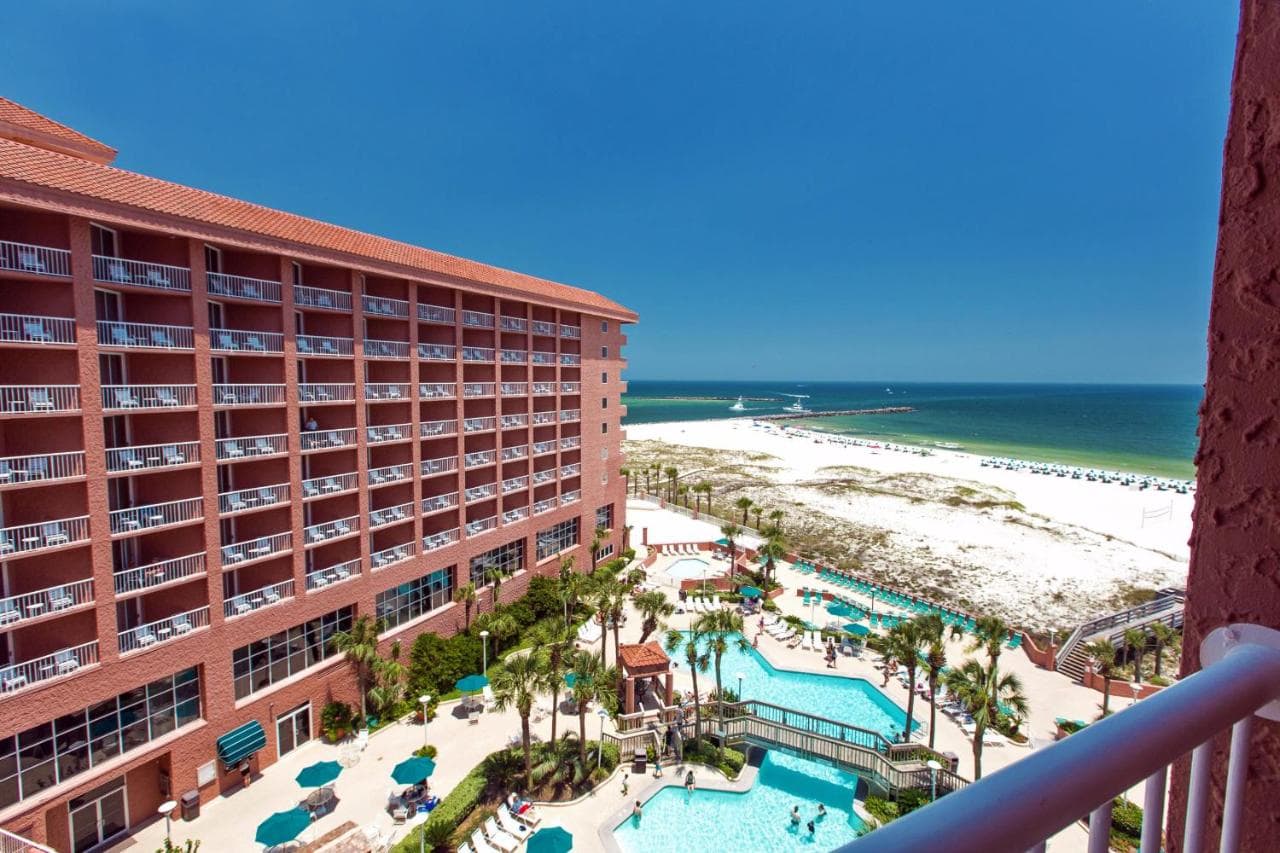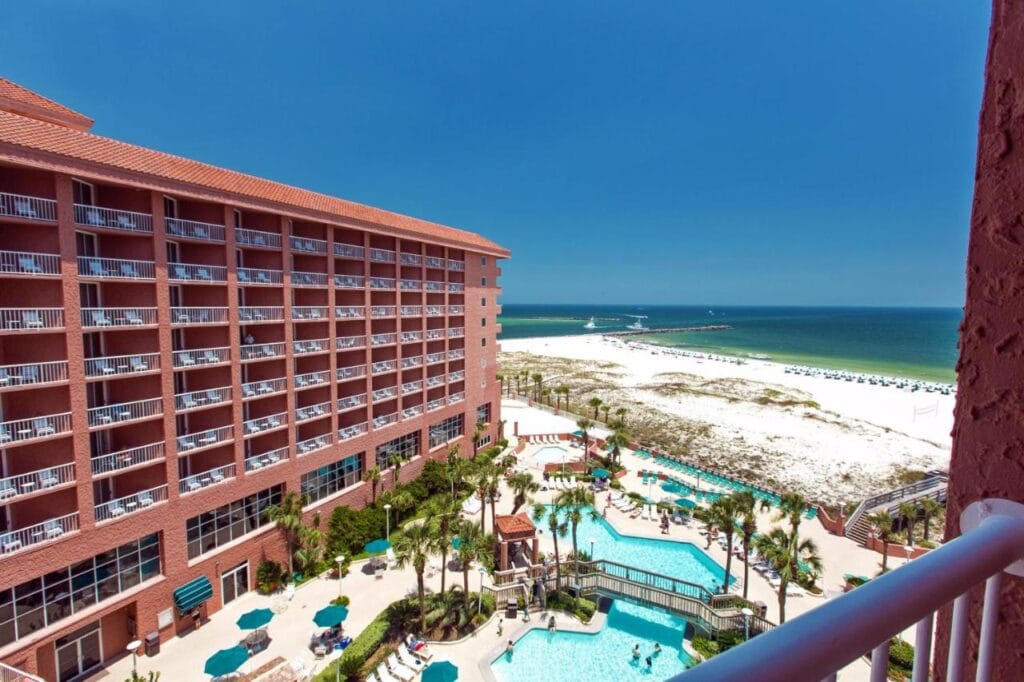 Each room is spacious, with a living area and a private bathroom with a bathtub. What more could you want for a relaxing holiday in Orange Beach?
Another great luxury hotel in Orange Beach is The Lodge in Gulf State Park. This stunning hotel is part of the Hilton Hotel chain, so you know it's going to have great service and state-of-the-art facilities.
The 4-star hotel is located moments from Gulf Shores Public Beach and a short walk from Gulf Shores State Park Pier. It has an onsite restaurant, bar, and lounge. If you're visiting Orange Beach on a road trip, you'll be pleased to know that there is free parking available too.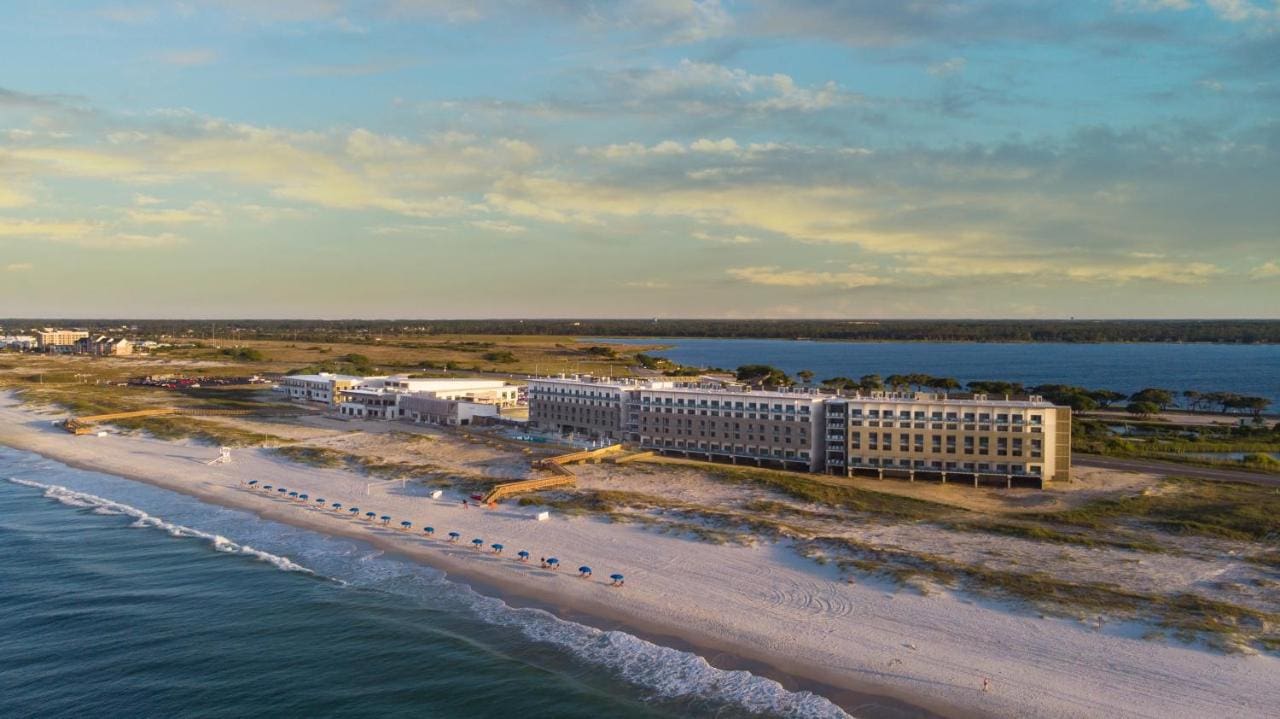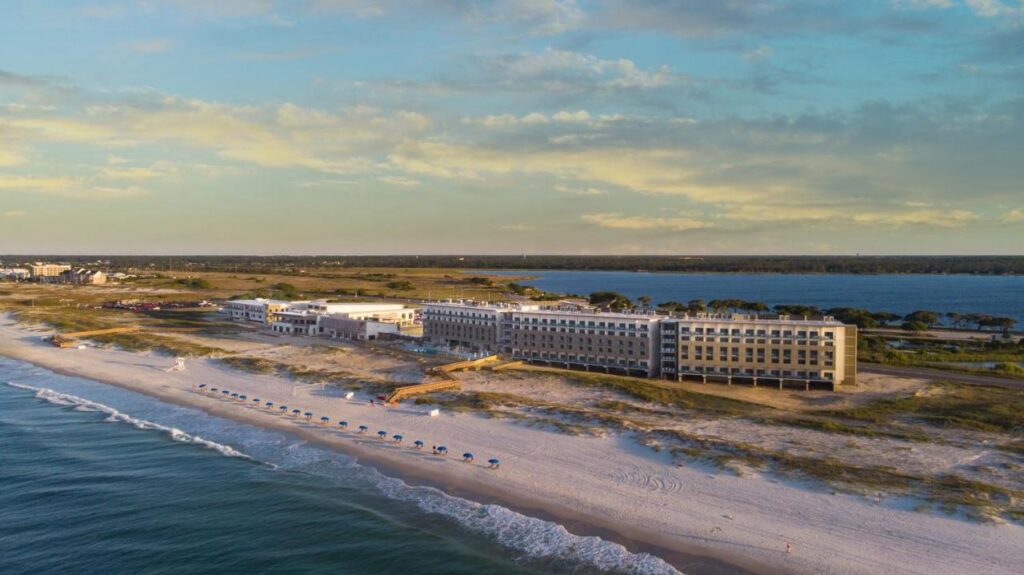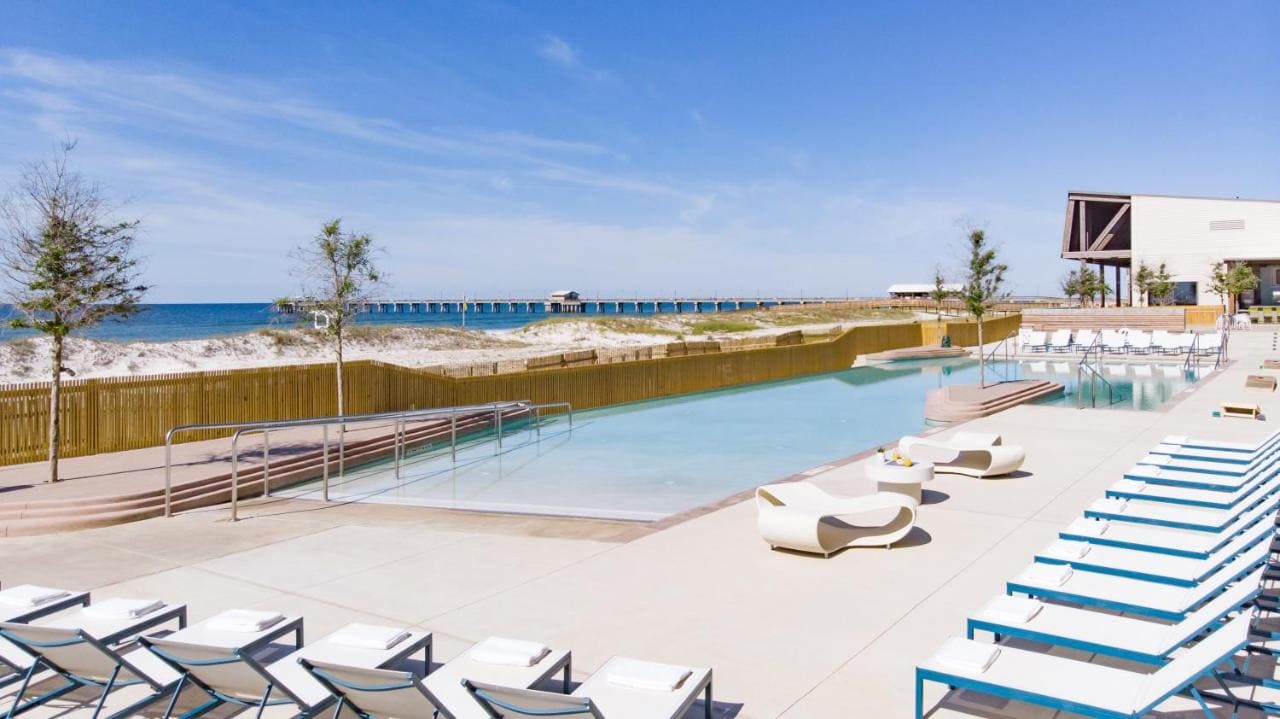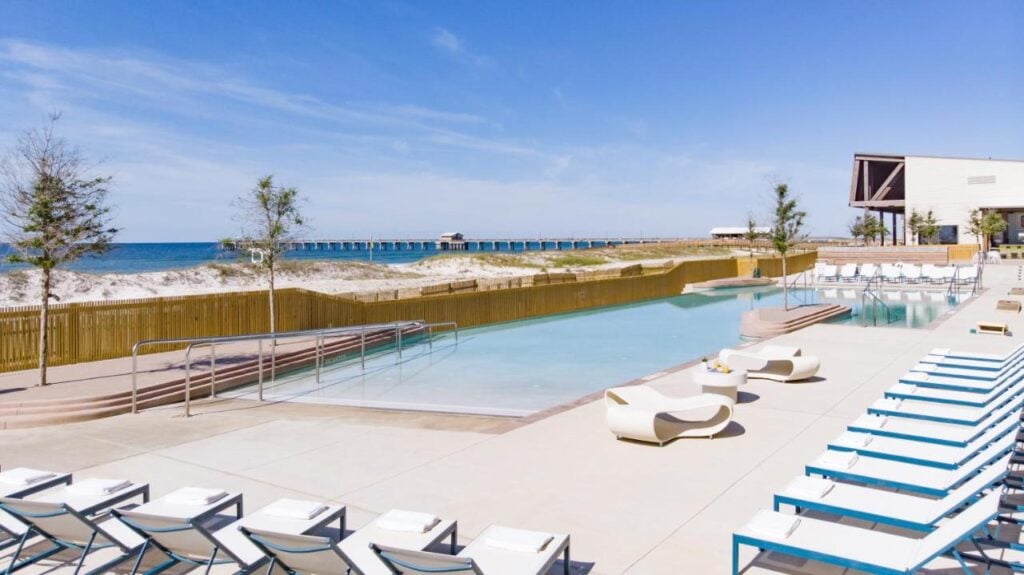 Each room is spacious with a good-sized private bathroom, and a fridge for storing snacks (or wine!). There is also a decent buffet breakfast available each morning.
---
I hope this guide to the best things to do in Orange Beach, Alabama helps you plan your trip! If you're looking for more US travel inspiration, don't miss my guides to visiting New Orleans, St Pete, Miami and California, or check out all of my blogs about the USA here.