From incredible scenery, volcanoes and sapphire blue water, to delicious cuisine and cute towns, there are plenty of reasons to visit Sicily!
I always thought Sicily sounded SO glamorous. I envisaged stylish Italians hanging around on beautiful yachts, with a glass of wine in one hand, and a fork loaded with the best Italian cuisine in the other!
I was so excited to visit for myself. But this wasn't just Sicily, it was time to set sail for the Aeolian Islands – one of the best hidden gems in Italy. Lying to the north of Sicily, they're a cluster of volcanic islands, each with unique characters, selling points and scenery.
So, whether you've never thought of visiting, or it's top of your bucket list, let me take you on a little tour. And after seeing these photos, I think you might want to plan a Sicilian adventure pretty soon!
The ultimate way to see the Aeolian Islands is by sailing around them.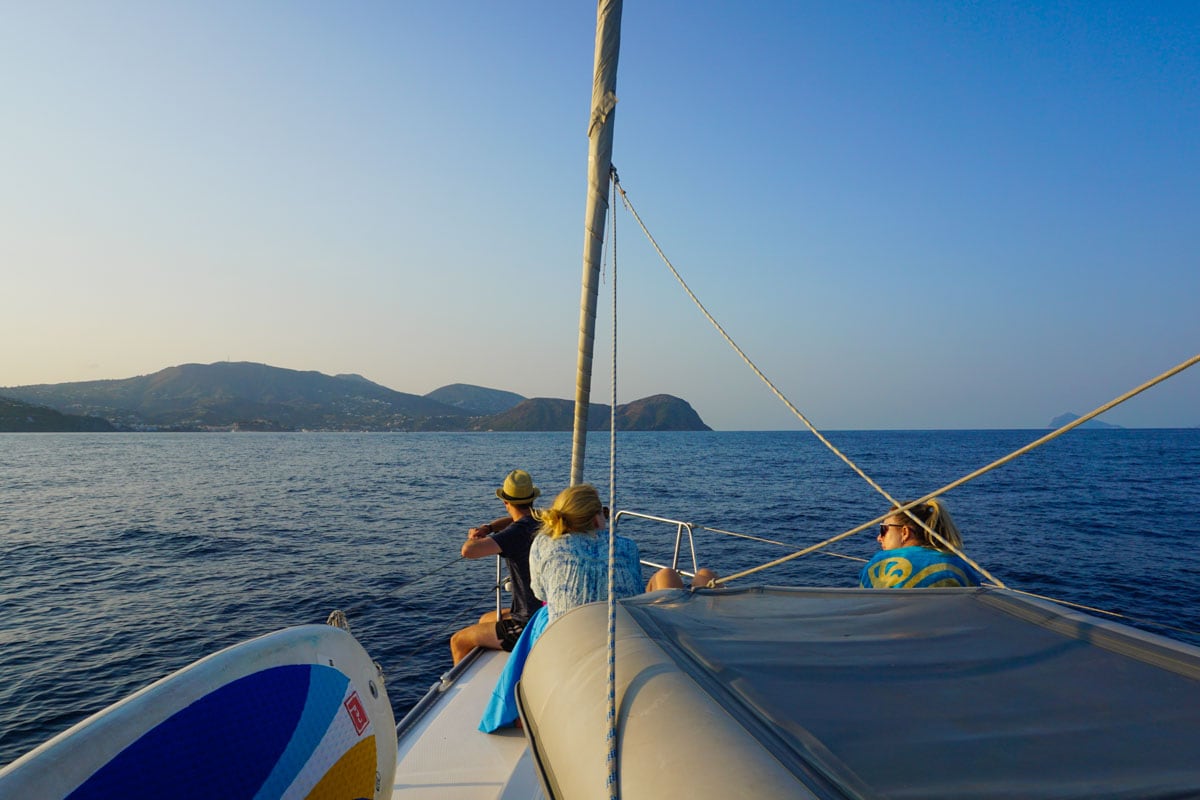 On a daily basis, you'll be treated to views as beautiful as this.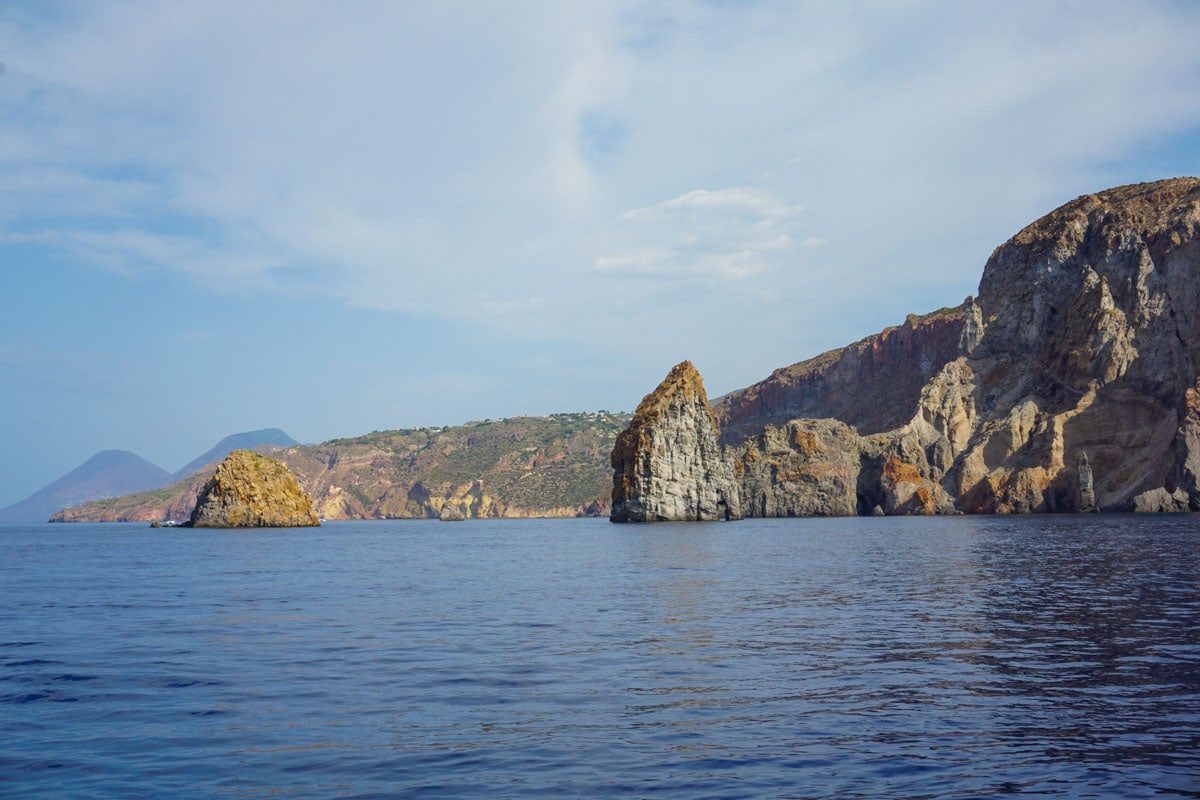 The views in the marinas are pretty spectacular too. Imagine waking up here in Lipari?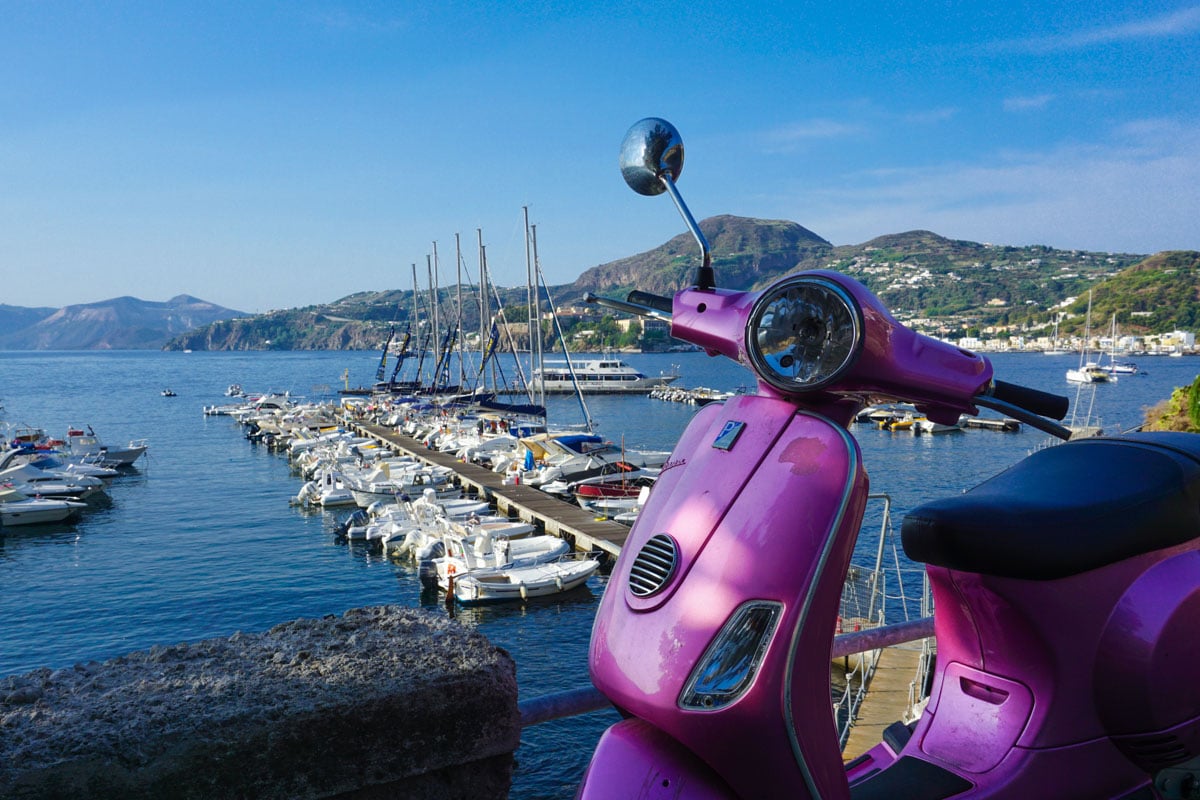 The water is a beautiful deep blue, yet crystal clear, and it's nice and warm in the summer… perfect for swimming.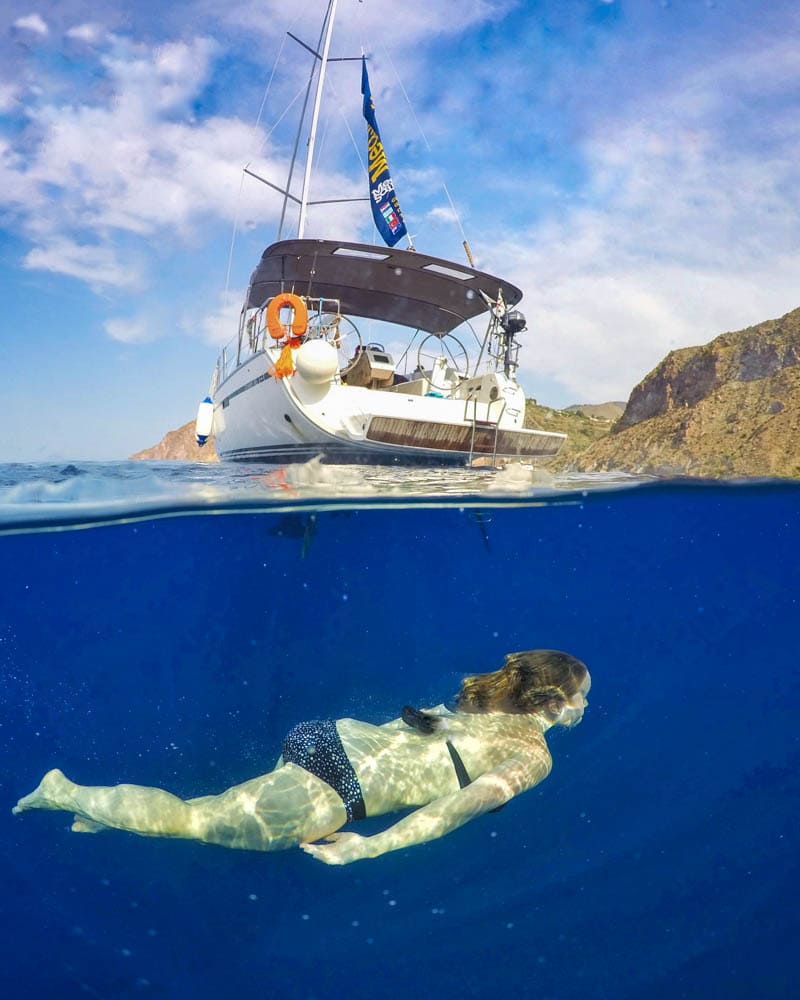 Or floating around on…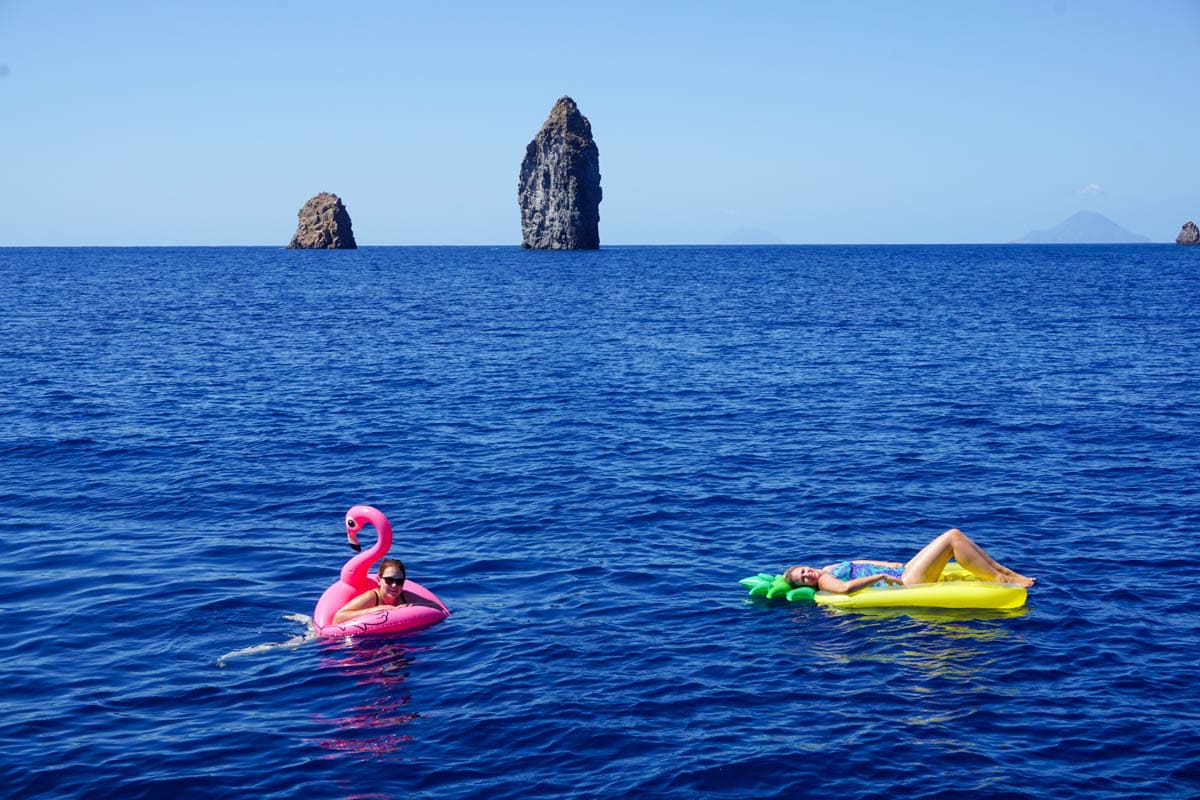 Or if you're feeling energetic, perhaps some stand up paddle boarding?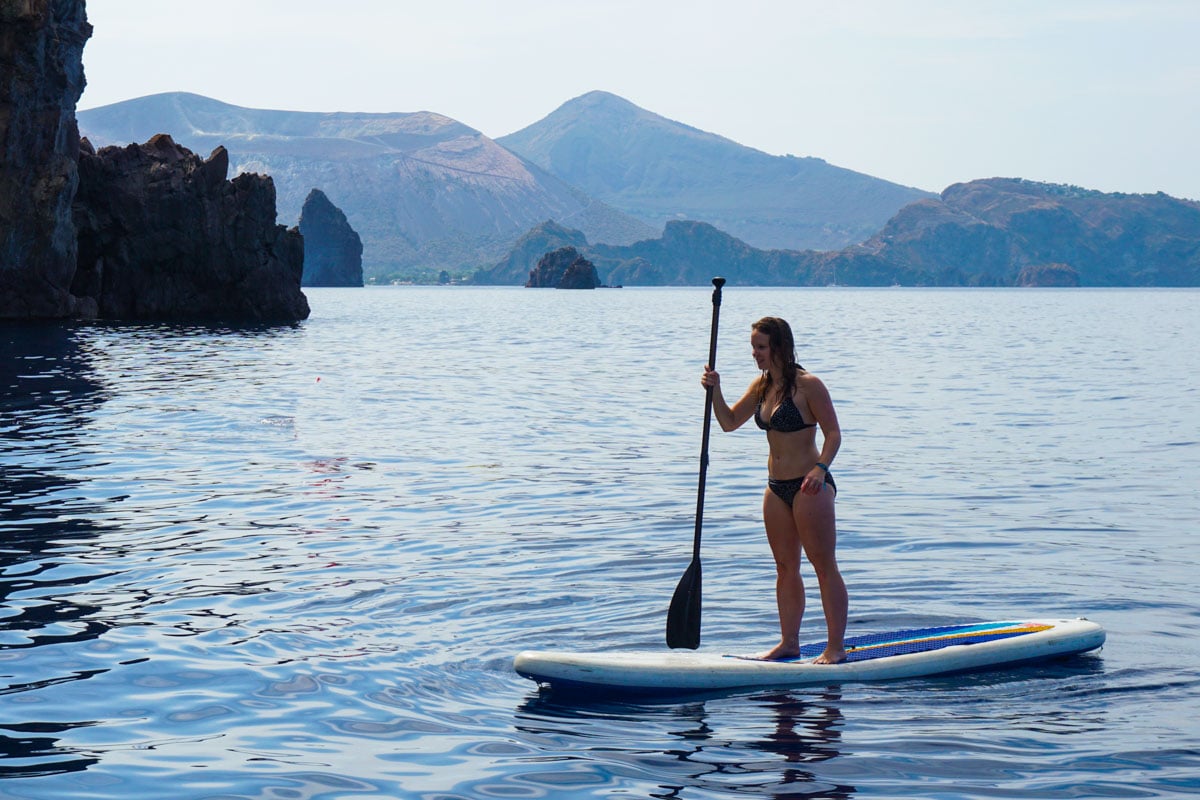 Hey – you might even spot dolphins! This pod swam next to our boat as we headed towards the island of Stromboli.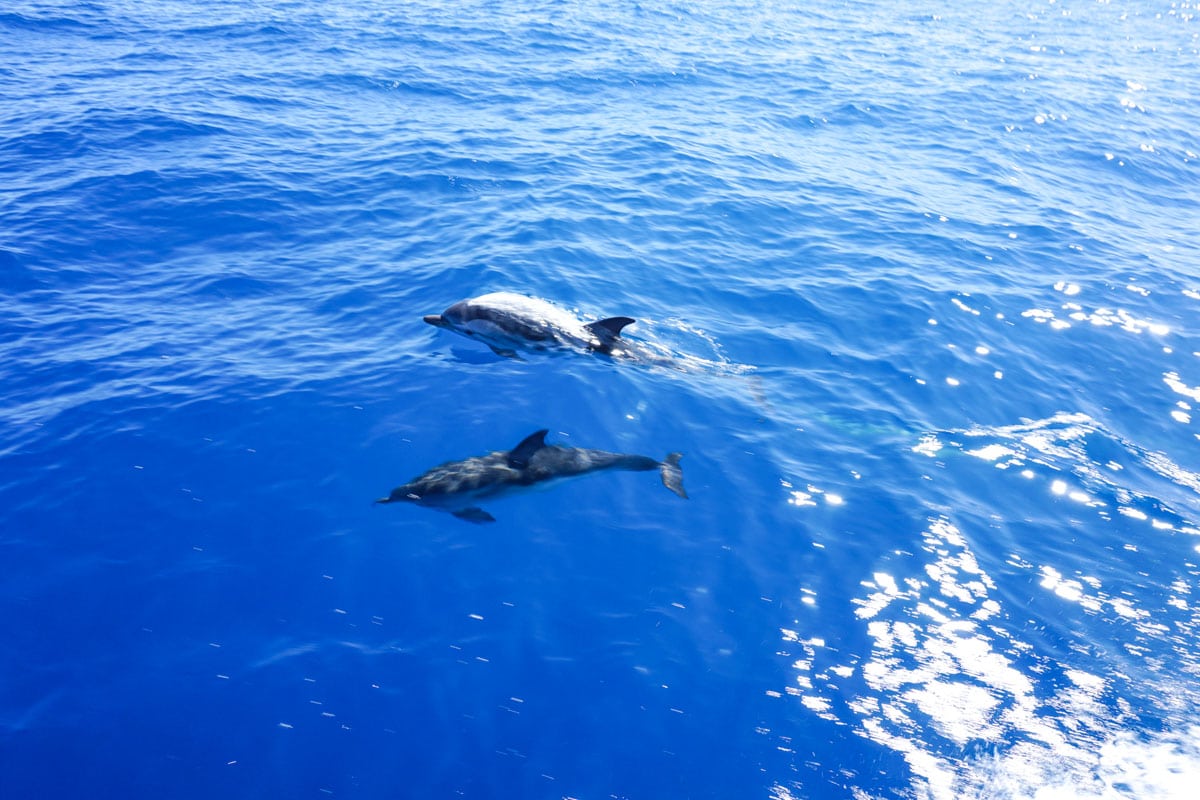 The Aeolian Islands are volcanic, and some of them look like the epic volcanoes you learned about in geography at school!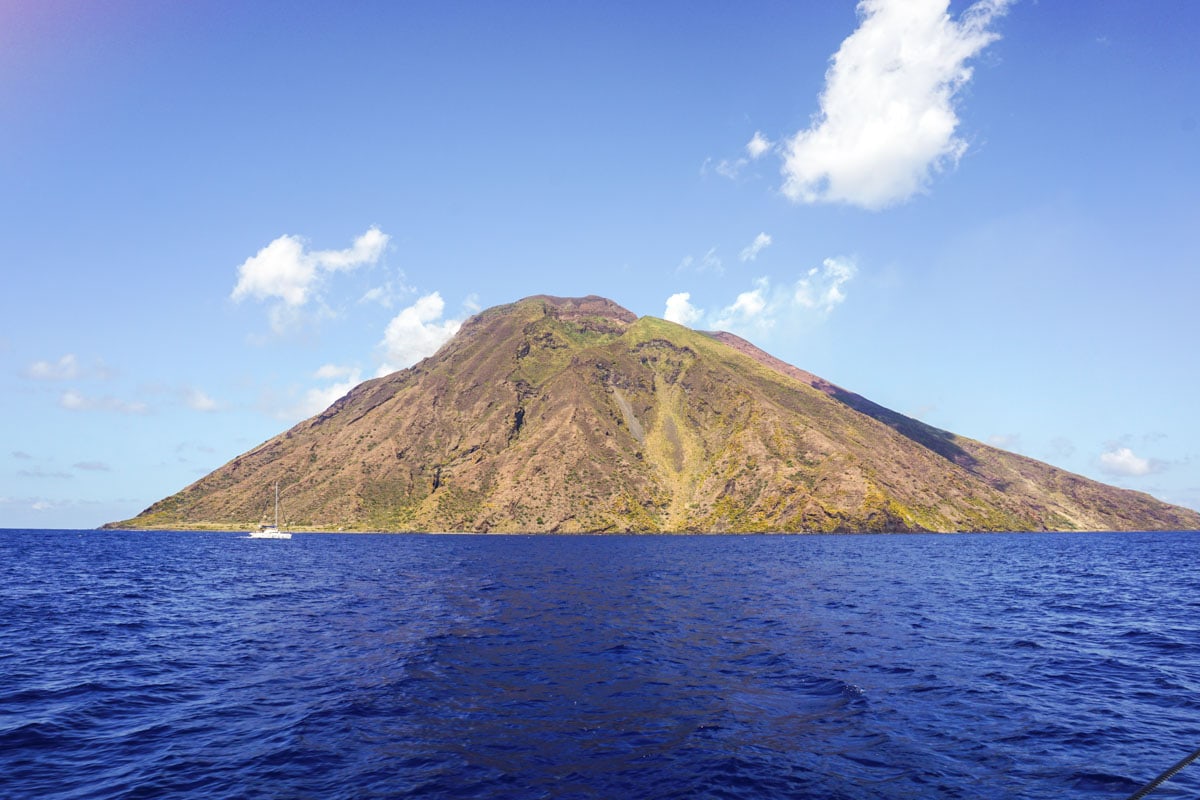 You can hike to the top of Stromboli Volcano. It's a challenging, steep climb to the 900m summit and takes around 6 hours. But you'll be treated to epic views like this along the way.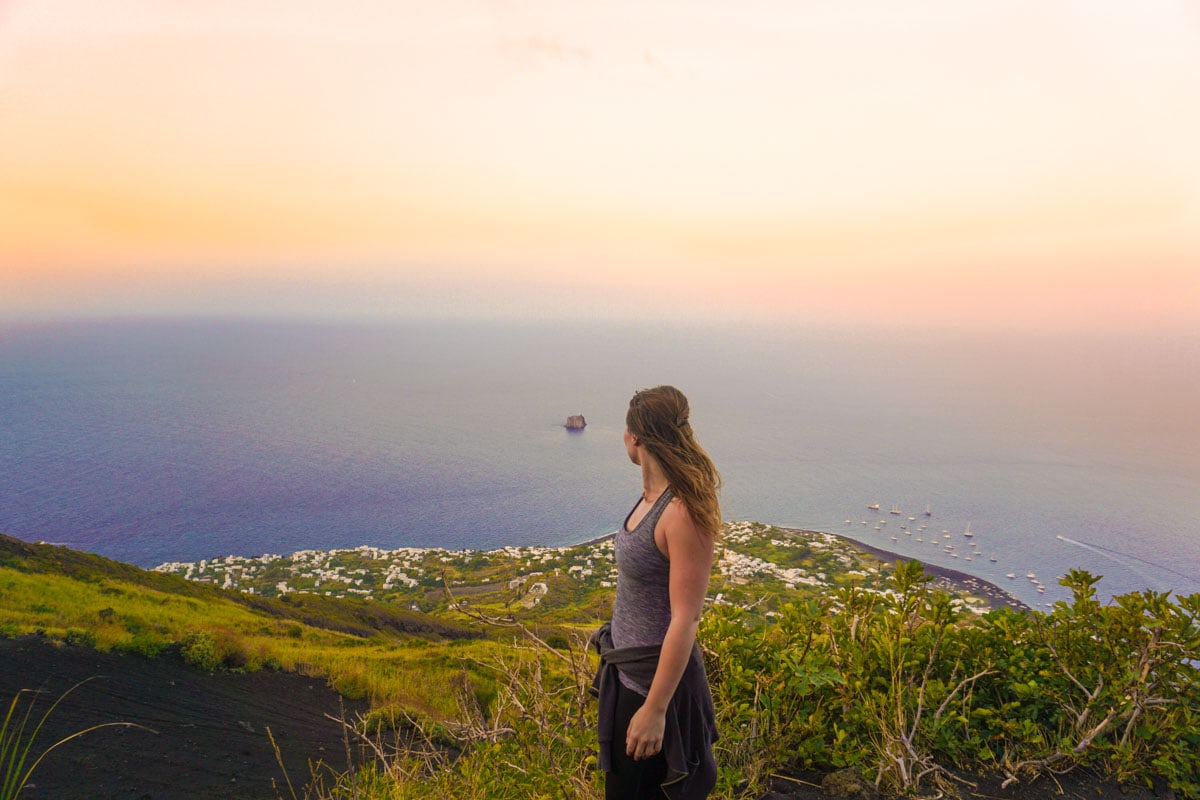 Once the sun sets, you'll be guided by torchlight – a pretty ominous procession!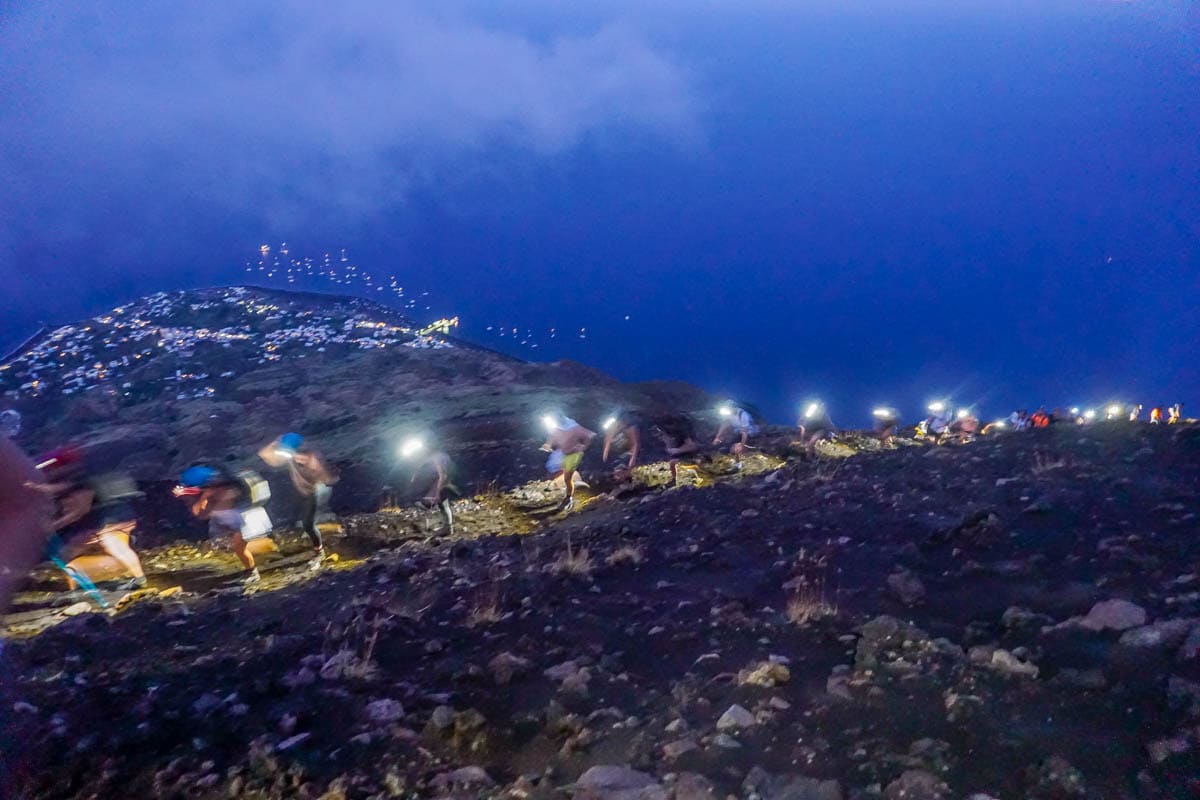 It's an active volcano, so you should, with any luck, be rewarded with a little show when you reach the top. Ok, nothing little about this – I jumped out of my skin when the fiery lava shot up into the air!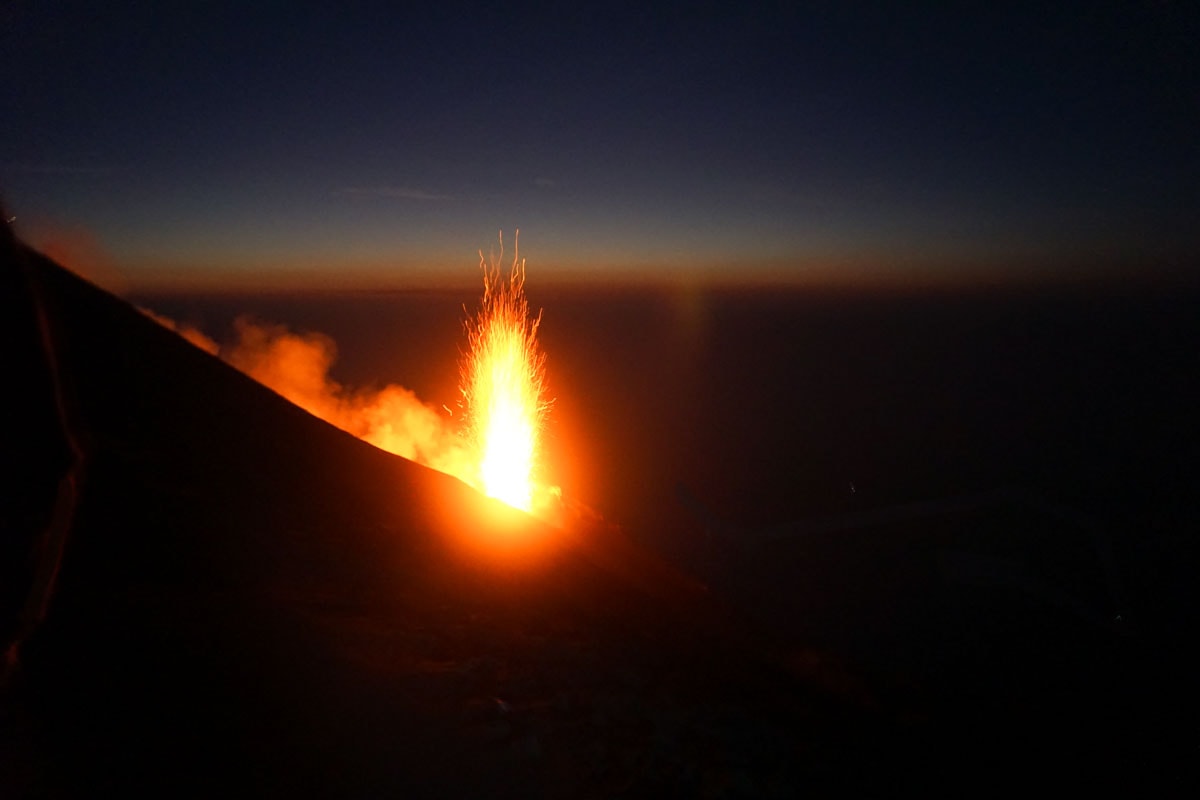 There are plenty of cute places to explore on land too. I loved Salina with its colourful main street.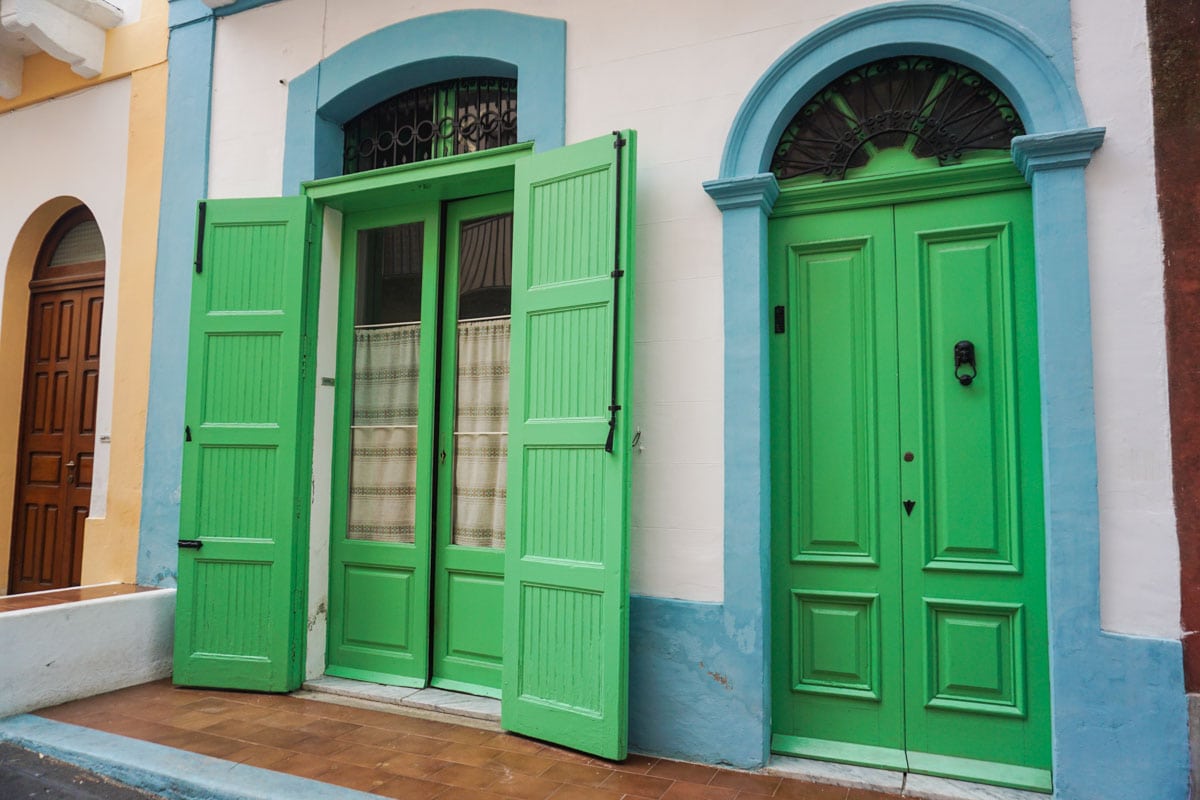 Salina is also home to Hauner – a winery which offers beautiful sunset tours and wine tasting events.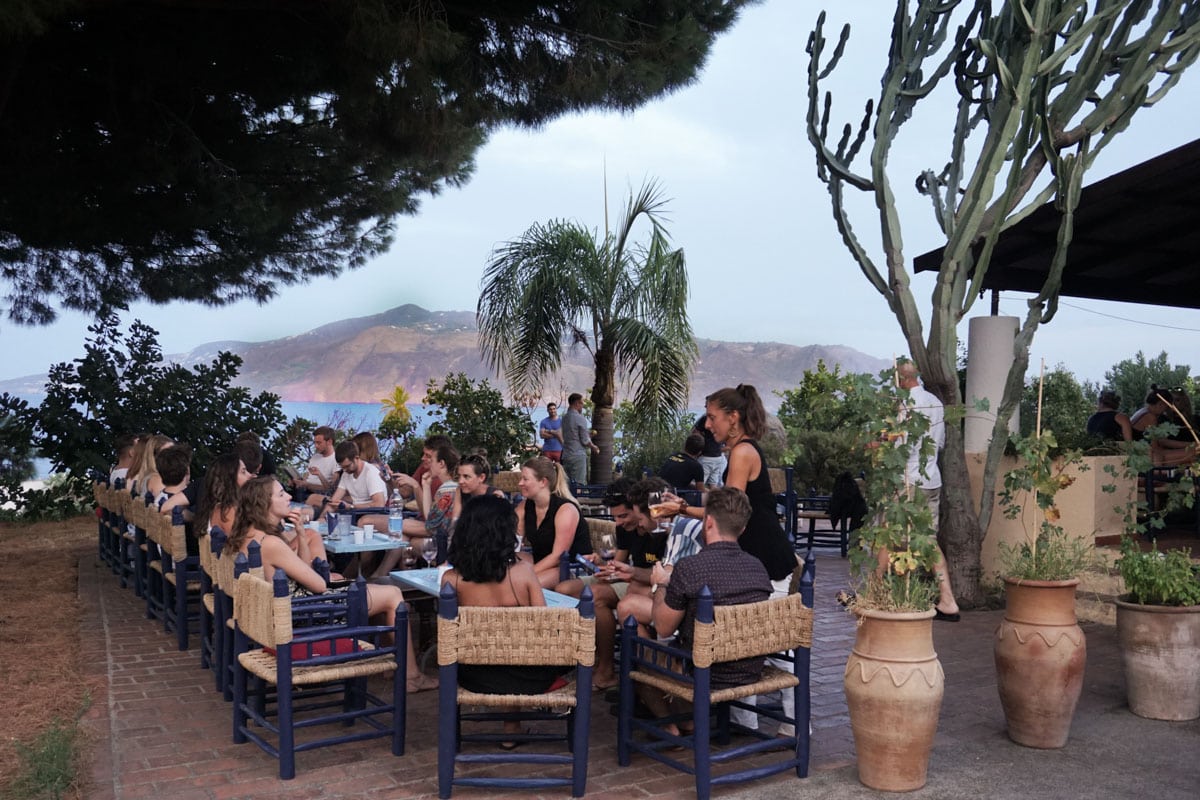 It's a pretty perfect place to toast your Sicilian travels.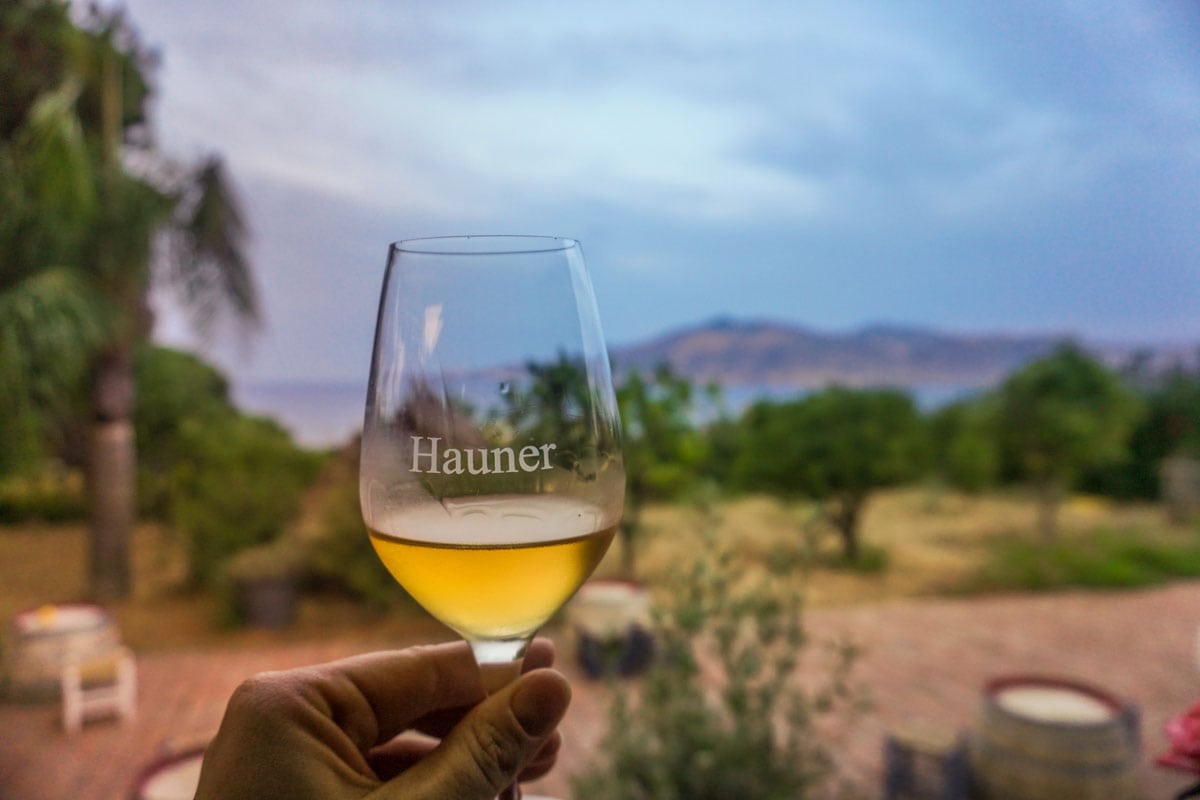 Italian cuisine is one of my favourites, but in Sicily they have some tasty regional specialities! Arancini (risotto balls covered in crispy breadcrumbs) make a very moreish snack.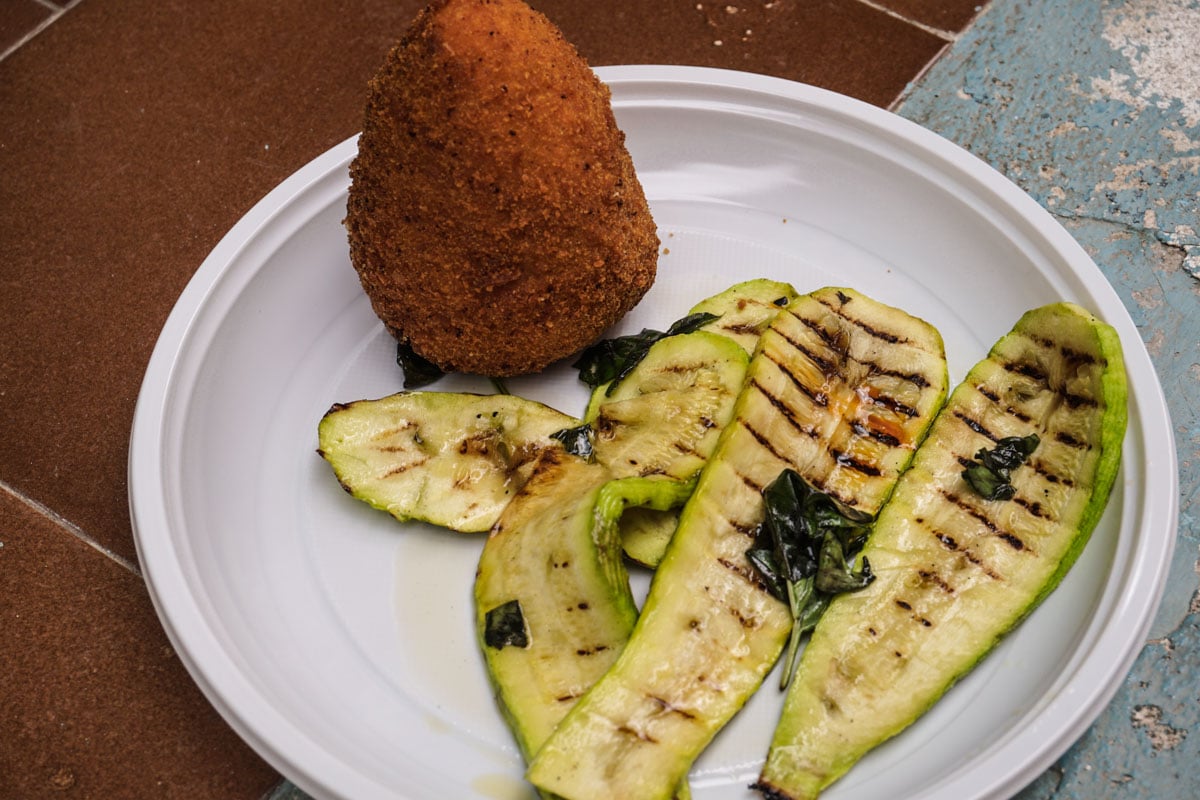 Meanwhile dessert-lovers will fall head over heels for canolis – crispy cones with ricotta and garnished with chocolate chips, nuts and fruit.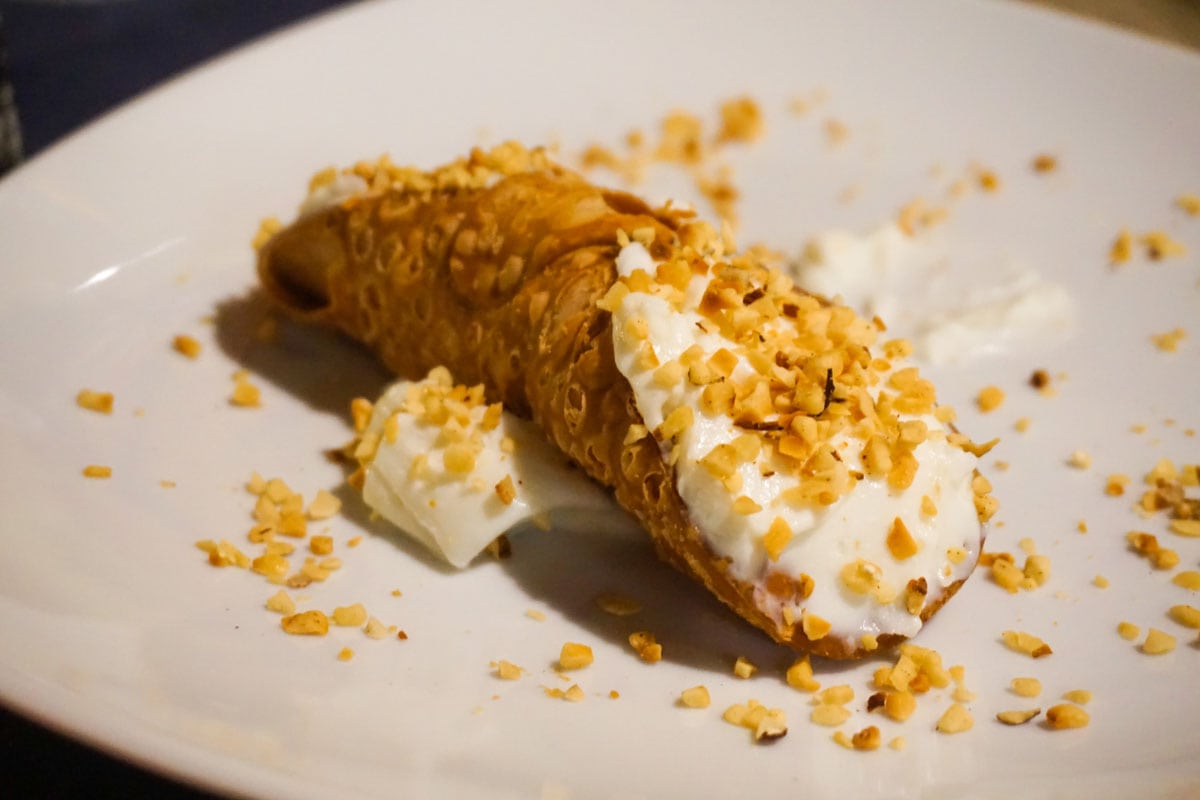 The smell of rotten eggs might not be the best welcome, but on Vulcano, it's all down to the sulphur. Top thing to do? Bathe in the mud baths – it'll leave your skin silky soft!
The Aeolian Islands offer some magical sunsets. I'll leave you with one of my favourites captured on the beach in Vulcano.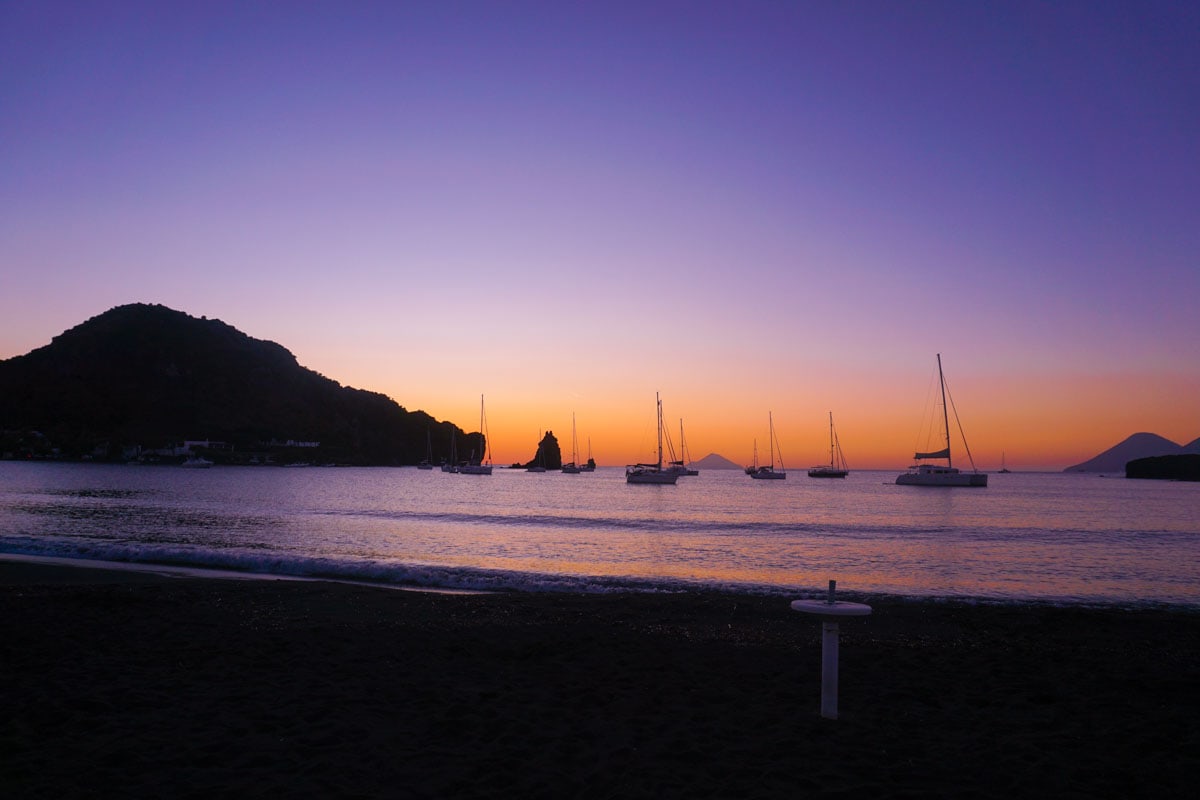 Thanks to MedSailors for inviting me to Sicily. Find out more about my trip here!
Enjoyed this post? Why not pin it for later?