Serving gourmet Scandinavian cuisine in the centre of Helsinki, there's a reason Olo Restaurant has a Michelin star. Find out all about the incredible menu in my latest review.
When it comes to foodie cities, I never expected Helsinki to be a top destination. But, with 4 Michelin starred restaurants in the centre, and plenty of spectacular waterside locations to dine at, it's a city that really took me by surprise! During my week staying at Visit Helsinki's #HelsinkiSecret Residence I spent an evening at Olo Restaurant (Ravintola Olo) enjoying their 9 course tasting menu (entitled 'The Shorter Way') with wine pairings.
I don't think I've ever sat at a restaurant table to find something totally uncooked waiting for me. But, sure enough, as I took my seat beside the window at Olo, as a beautiful rainbow draped itself through the sky, there was a dish of unbaked sourdough. "It's rising" waitress Melanie said. "I'll take it off to be baked and bring it back when it's ready." Nice touch I thought…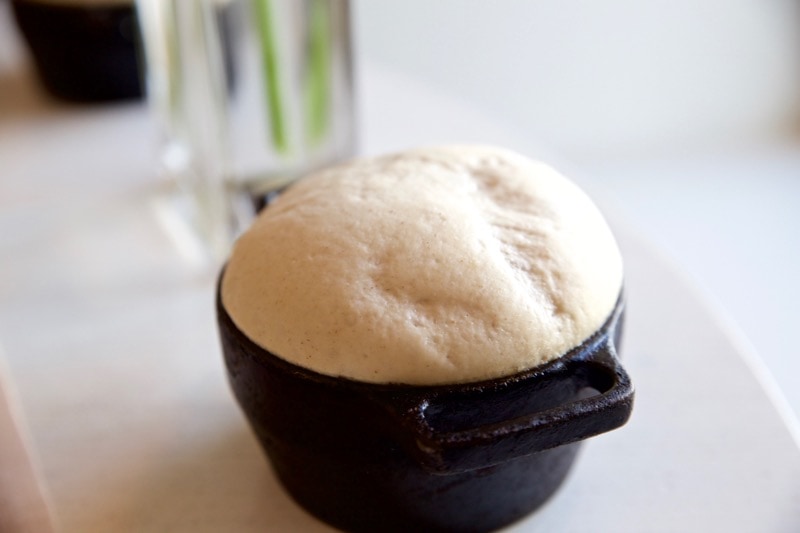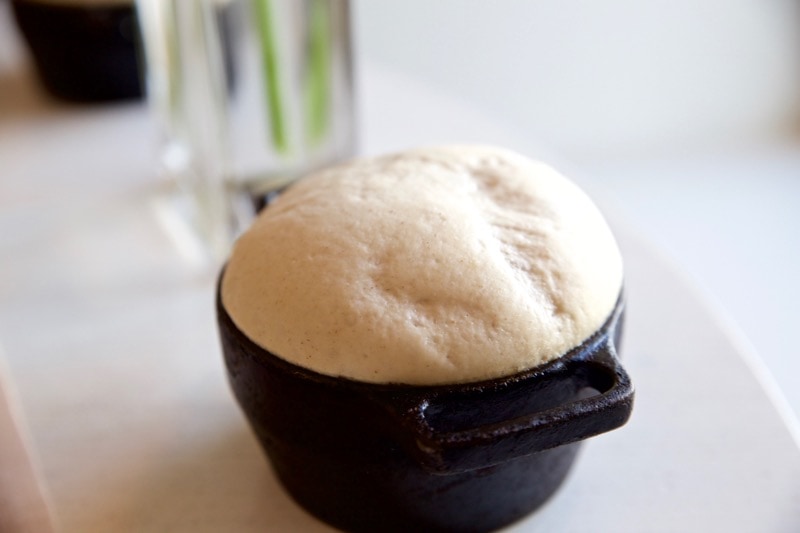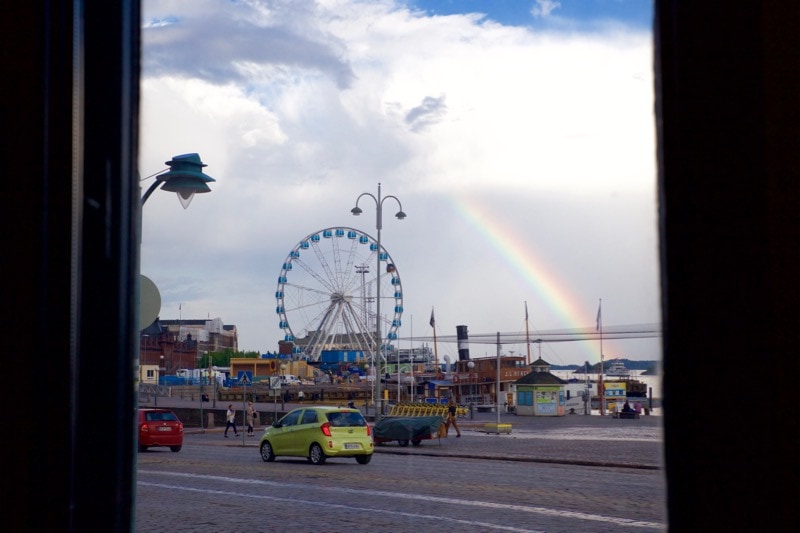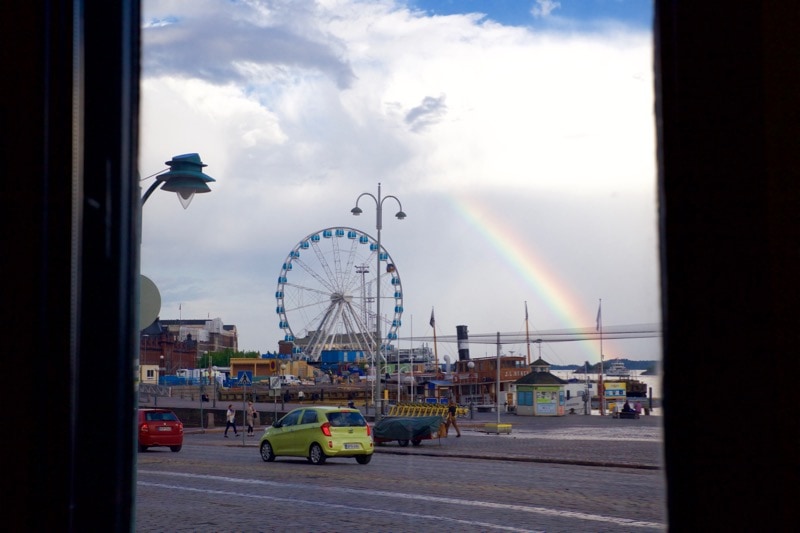 After a sip of organic champagne, the first course arrived. It was a ball of puffed sourdough with smoked salmon filling. Delicious, bite-sized and packed with a smooth salmon mousse, it was the perfect amuse bouche.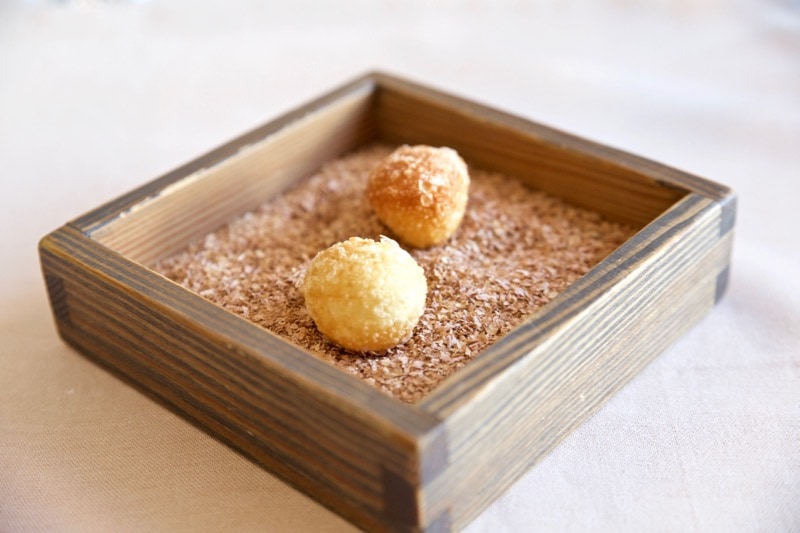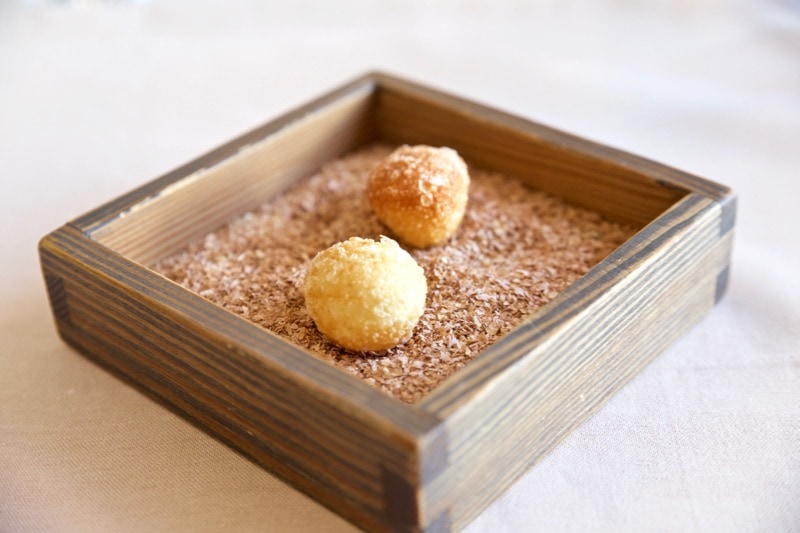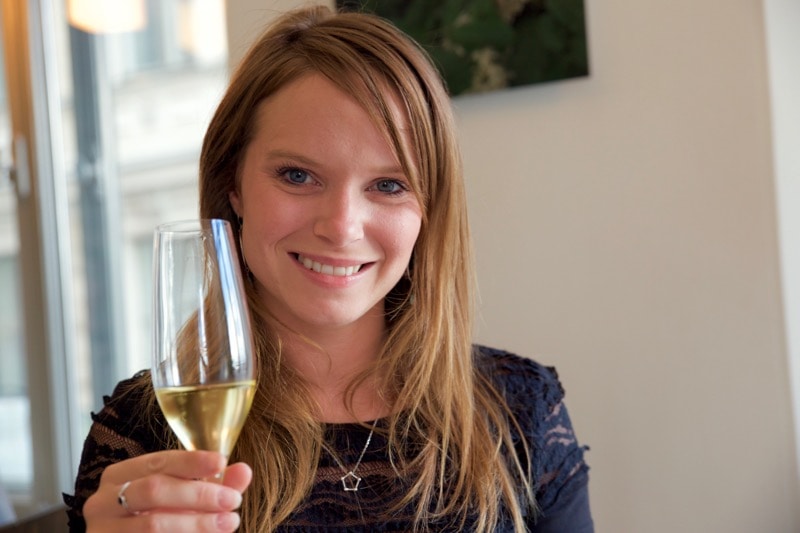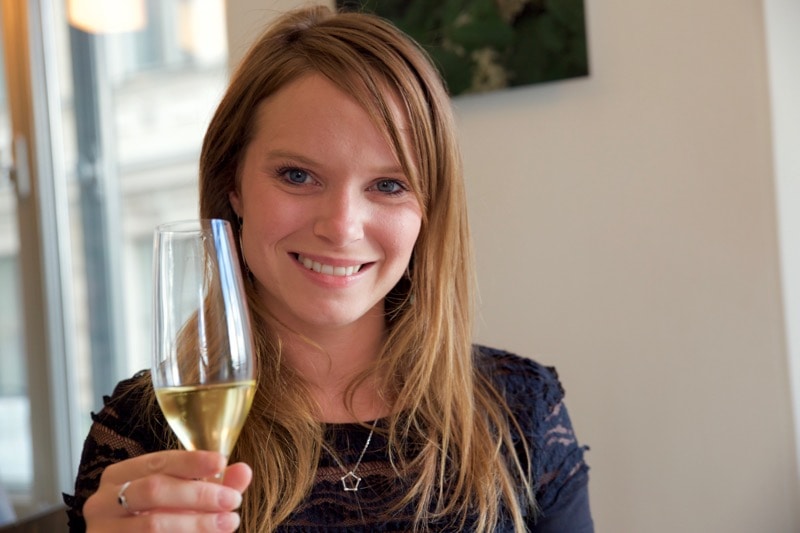 From this point onwards, courses arrived in rapid succession. Next up a linseed cracker topped with a herby mushroom emulsion and mushroom dust. It was subtle, but again, a wonderful mouthful of flavours. Presentation was stunning with small shoots and flowers topping the misshapen crackers.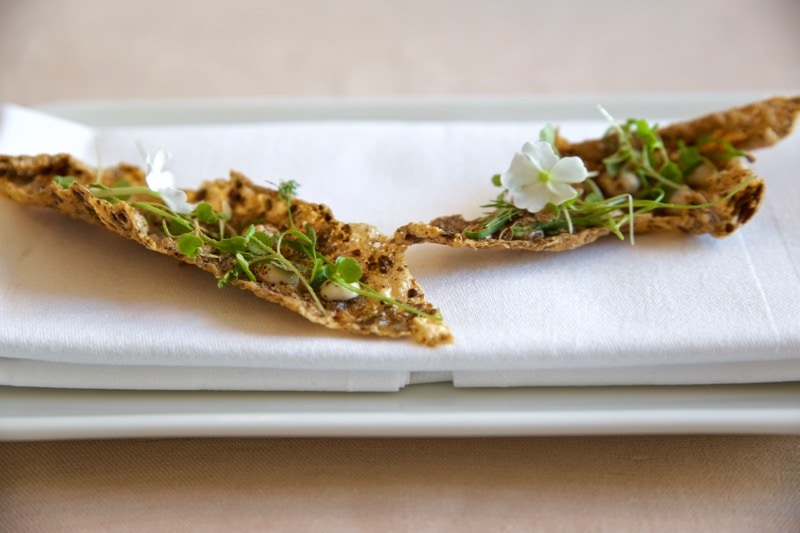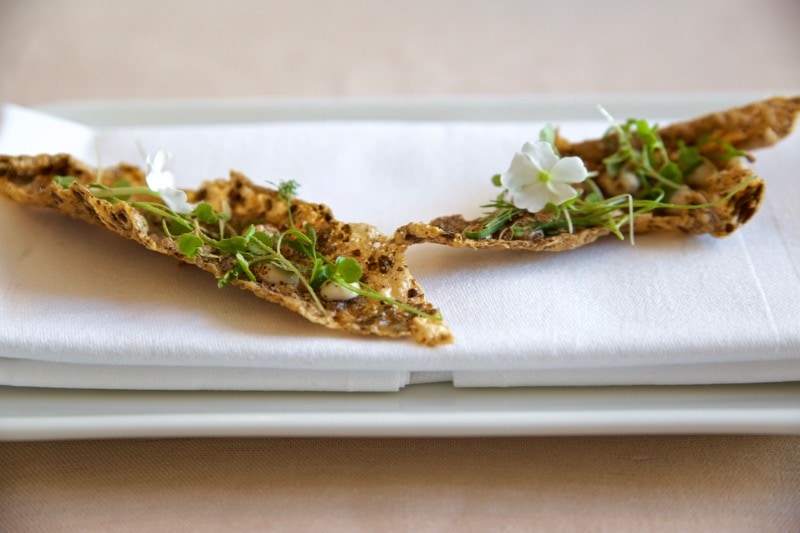 Porridge has never been a favourite of mine… but the semolina porridge that arrived next was utterly delicious! Rich and creamy, it was topped with a crumb of quinoa and reindeer heart. When I dug deeper I discovered a forest mushroom sauce inside. Mmmm. The dish was rich with a wonderful balance of textures – smooth, crunchy and gooey. Contrasting to the rich flavour of the reindeer at Ekstedt in Stockholm, this had less of a kick.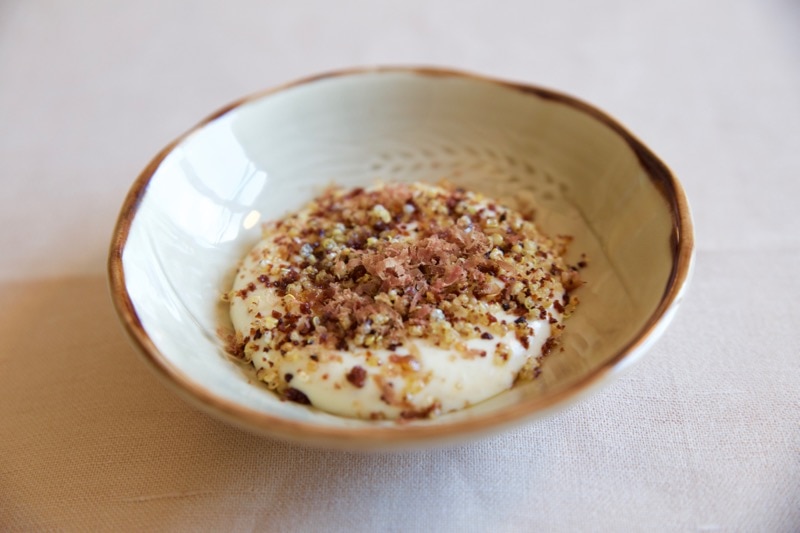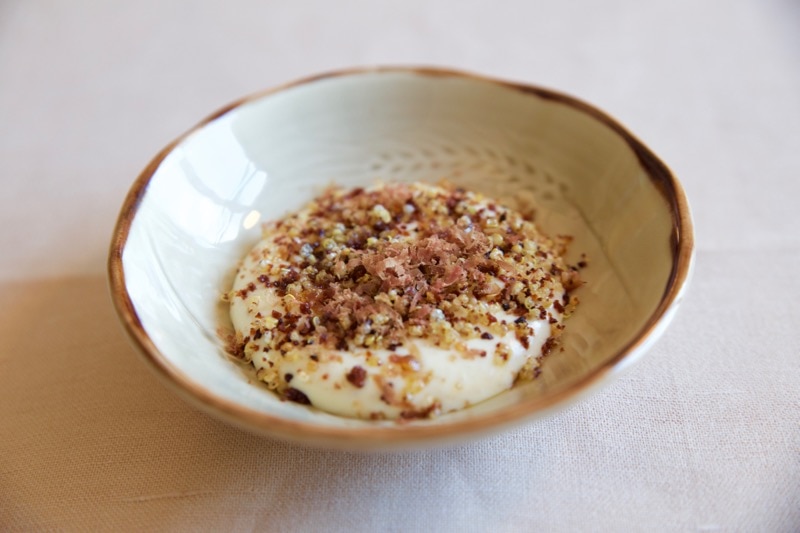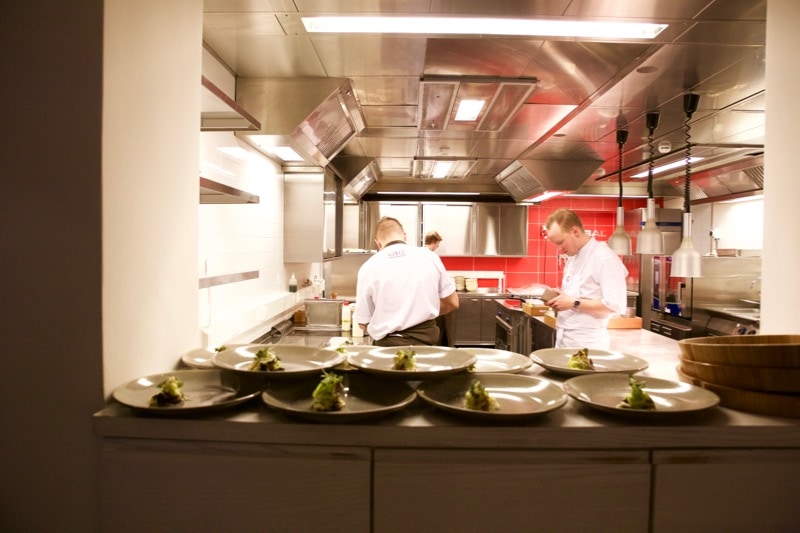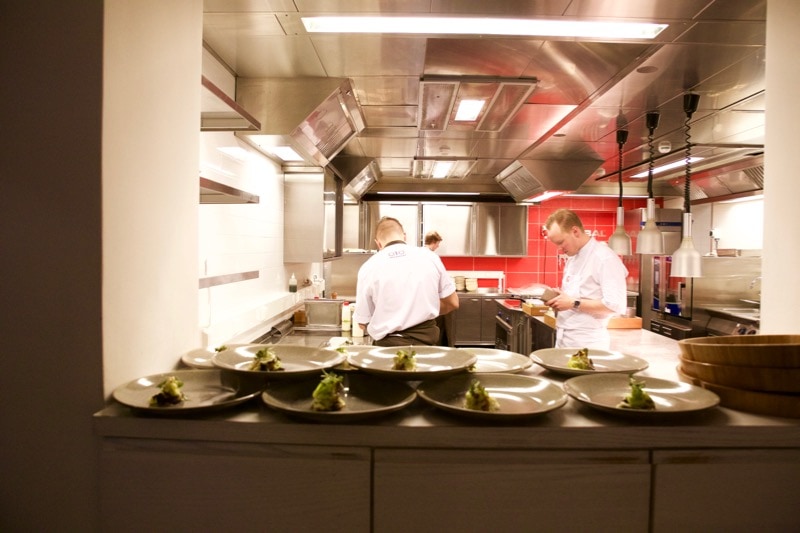 The next dish resembled a miniature salad with salt crystals… but no, this was Finnish beef tartar with pickled mustard seeds, torched cabbage and bone marrow snow. My partner absolutely loved it! The cabbage had a charred flavour which complemented the fatty bone marrow, while the mustard, vinegar and salt in the tartare cut through it nicely.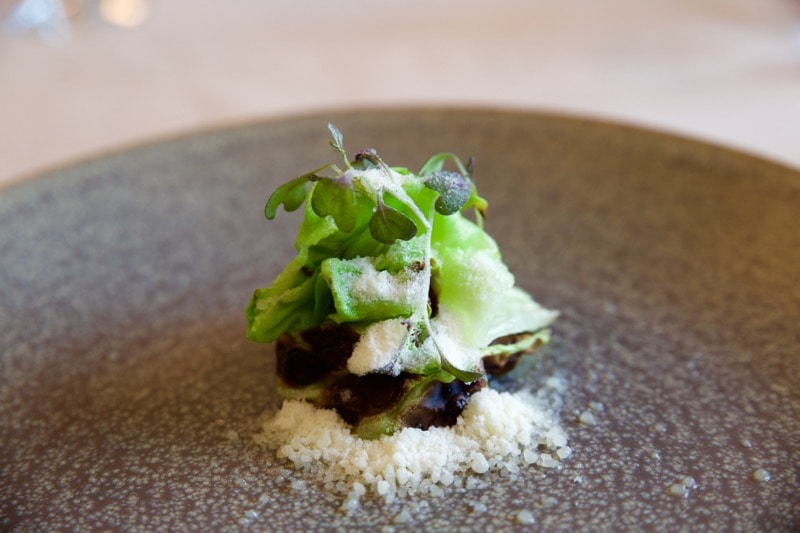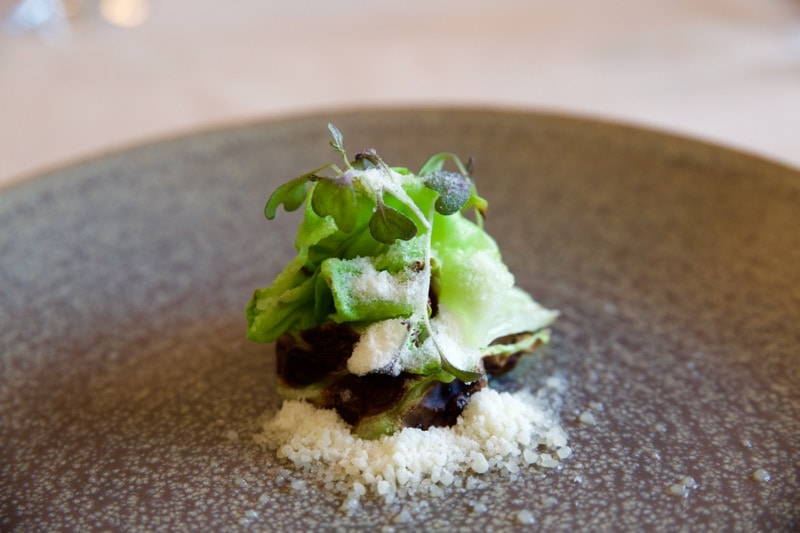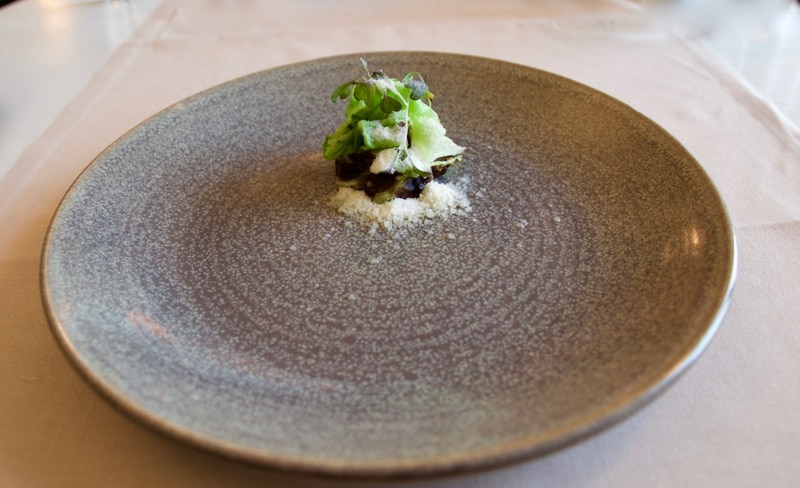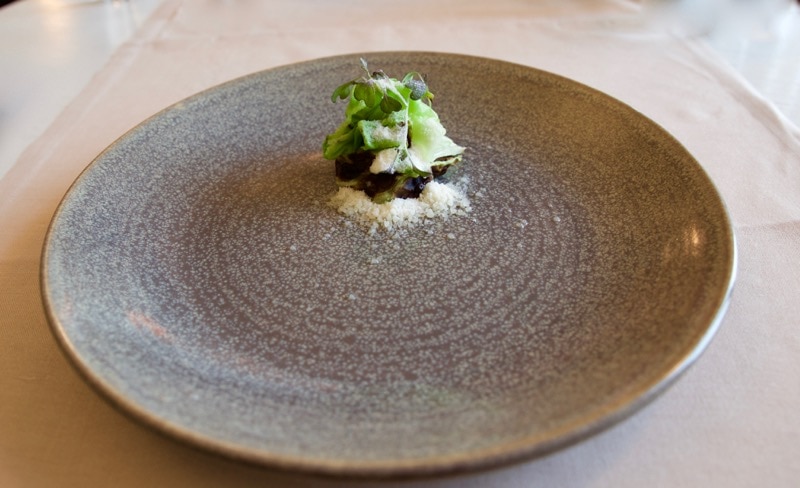 So what about the sourdough? Baked to perfection, it arrived at the table, light and springy to touch with perfect cracks on top. To add to the theatre, the waitress placed everything on greaseproof paper, smeared salty butter on it and encouraged us to "be as messy as you like!" Alongside the butter was a dish of caramelised onion and Västerbotten cheese foam which I could have polished off several times over! It was a wonderfully interactive moment as we tore chunks of the freshly baked bread, smeared toppings on it and scattered crumbs all over the table. All that was left was for the waitress to wrap up the greaseproof at the end of the course and we were nice and tidy again!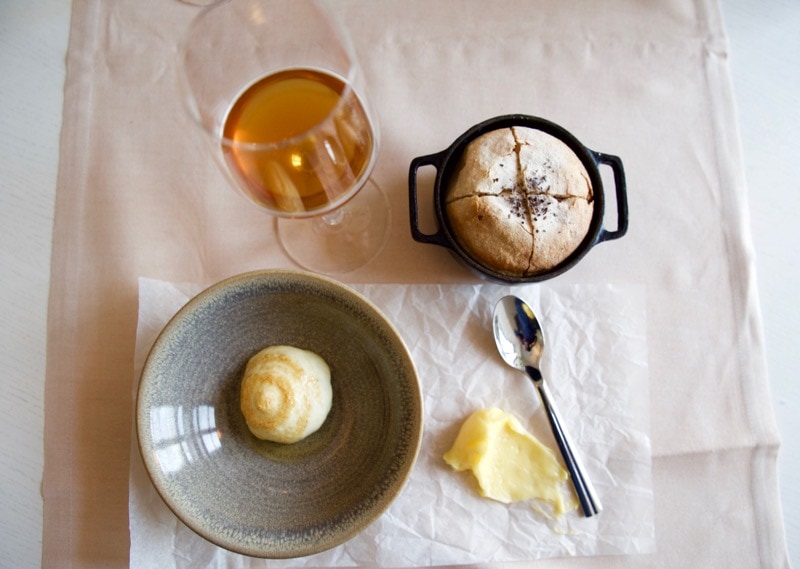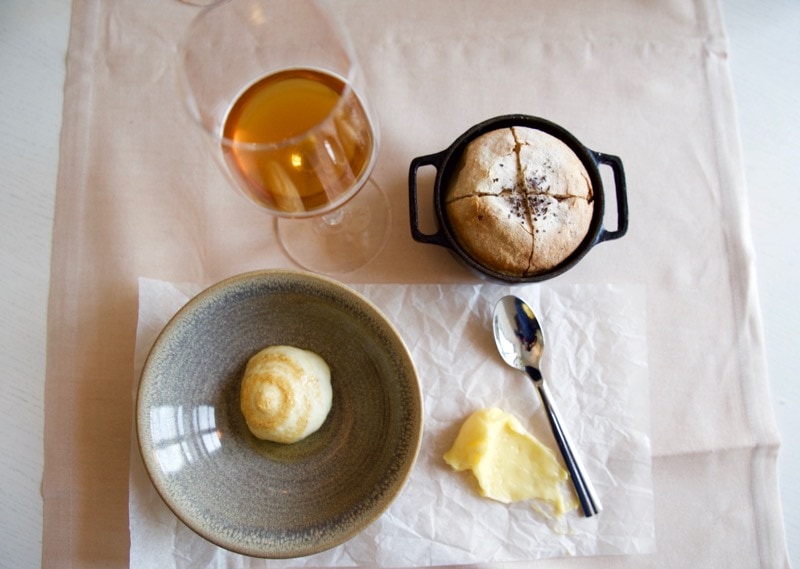 The theatrical service continued as we were served bowls of veal sweetbreads with new potatoes and nettle puree, with an oxtail broth poured over at the table. For me, sweetbreads are an acquired taste, but I loved the combo of the stock, potatoes and genius selection of foraged herbs, ramson (wild garlic) and wild flowers. There was so much flavour in the small bowl, and the nettle puree was beautifully sweet against the salty broth.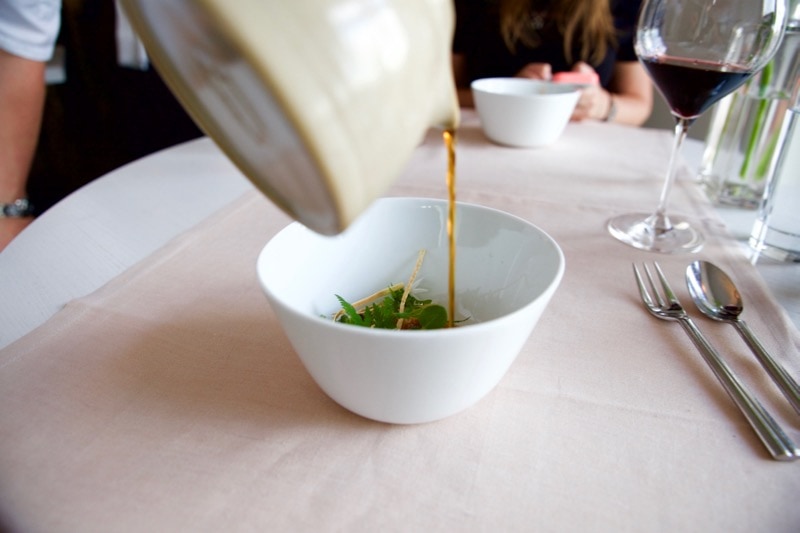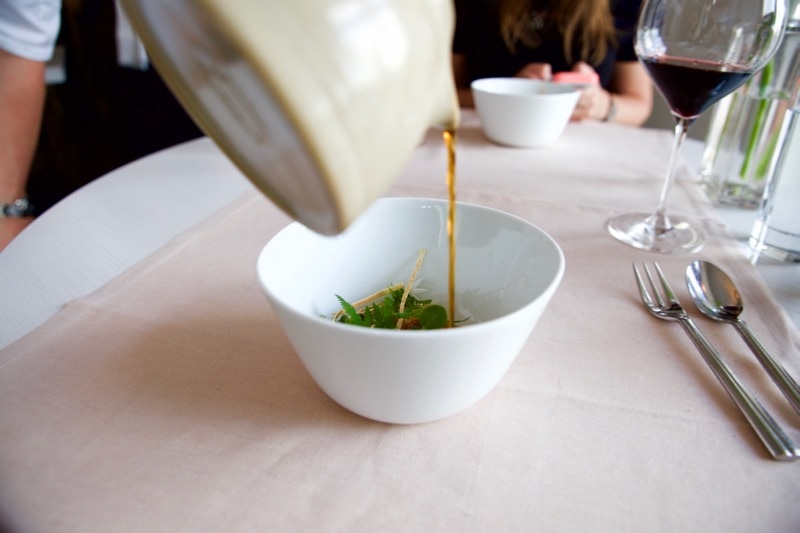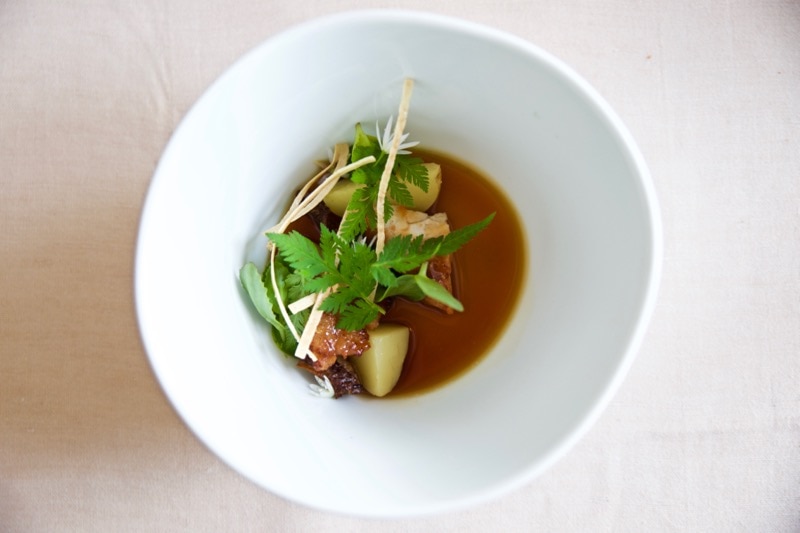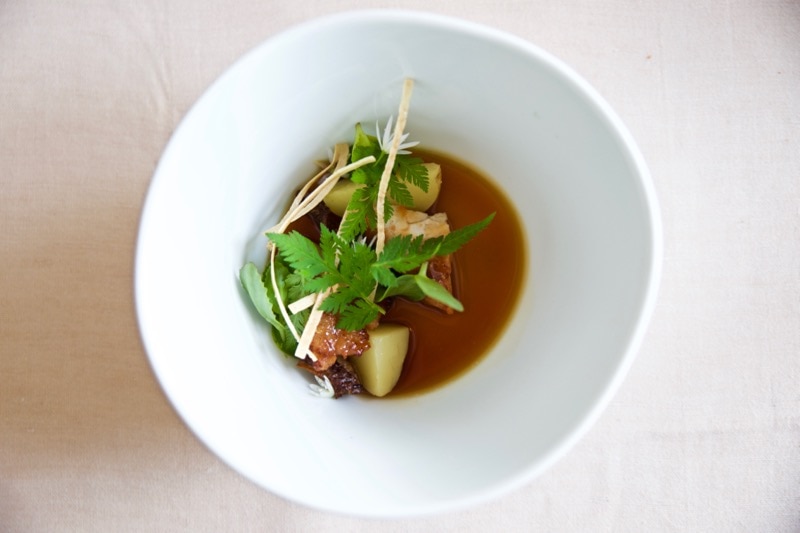 My favourite course arrived next – pan-fried arctic char with asparagus, broccoli puree and a brown butter sauce. Char is a tasty fish very similar to salmon or trout. It looked like summer on a plate with the bright green and orange. Barely noticeable on top were some rather flavourful additions – 2 slithers of transparent home cured bacon. They were really salty, smoky and really elevated the dish.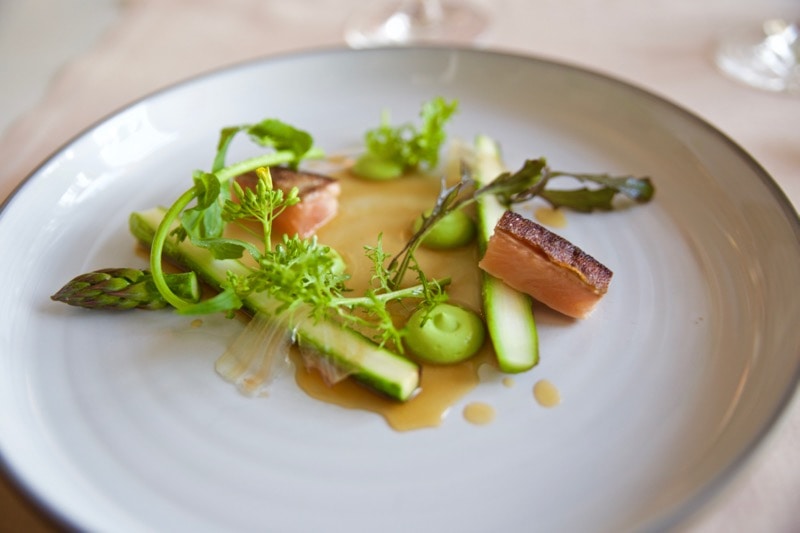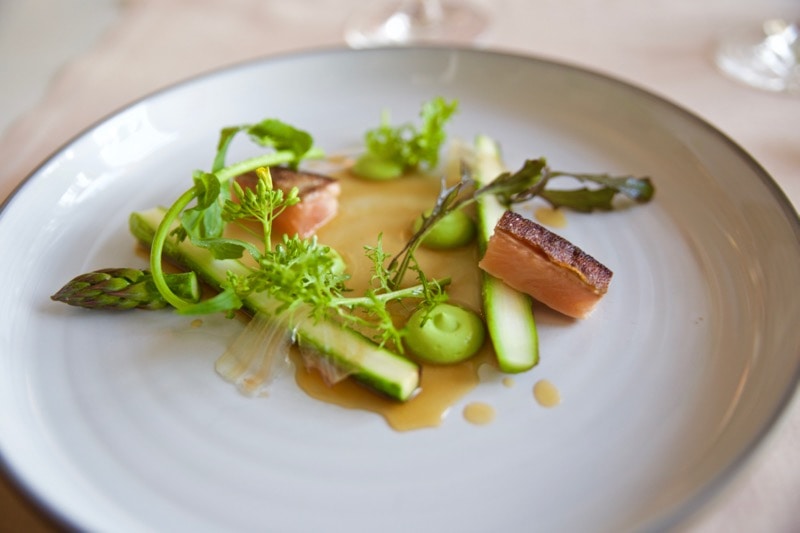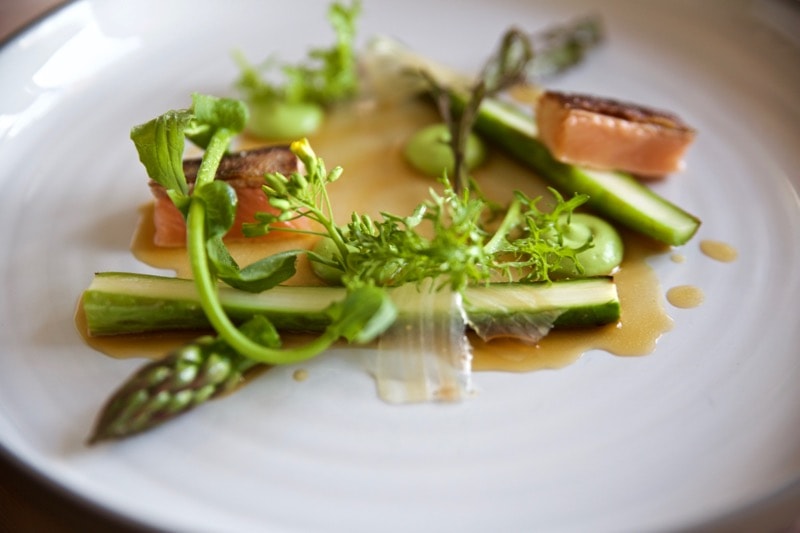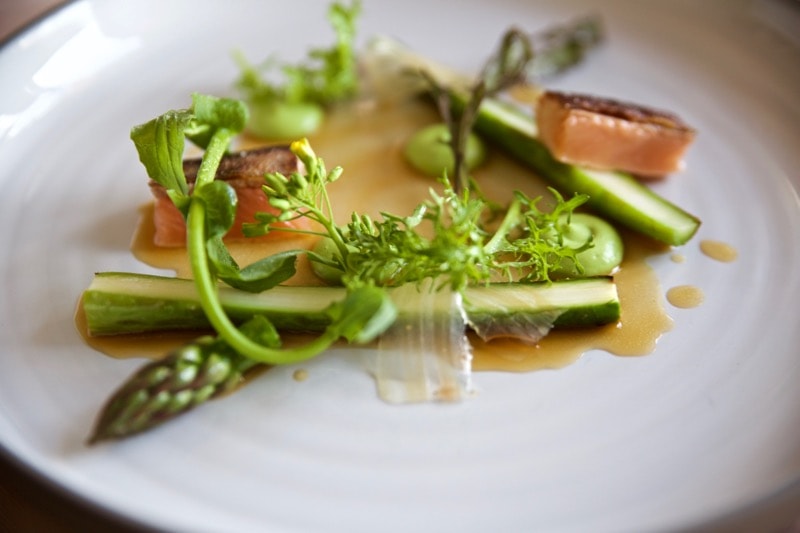 Rather than ending with a cheese course, this was served between the mains and desserts. Fennel crackers were light, crunchy and packed with flavour, working well with the selection of local cheeses. The course was accompanied by a caramelised poached apple, which was soft in the centre and topped with crunchy puffed wheat.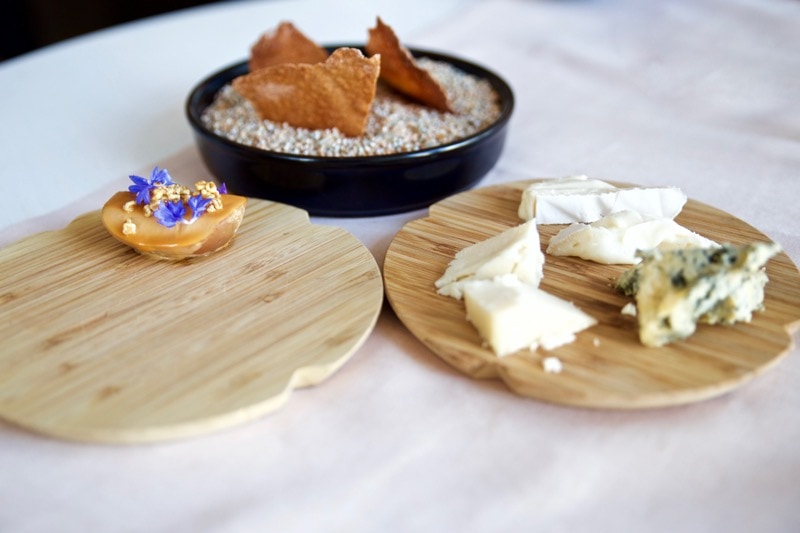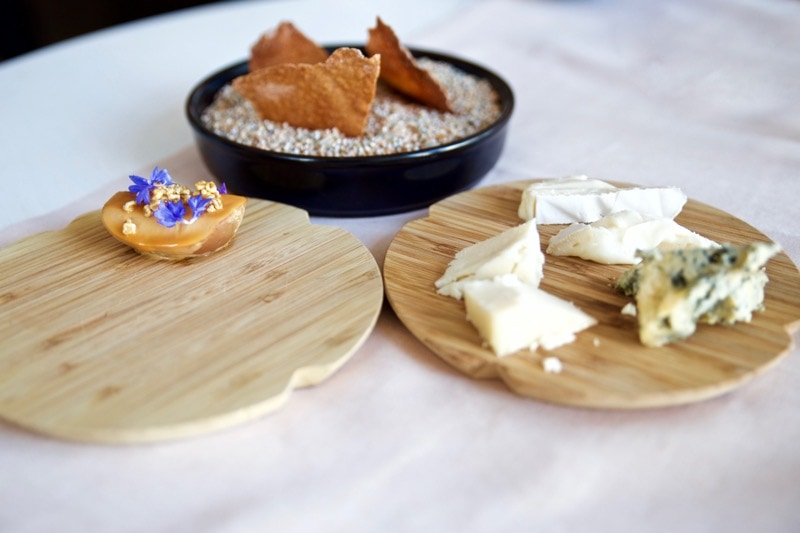 The tasting menu concluded with two sweet dishes. Slithers of rhubarb served with sorrel, charred quinoa and a yoghurt snow was a work of art. So pretty to look at, it won me over not only visually but flavour-wise too!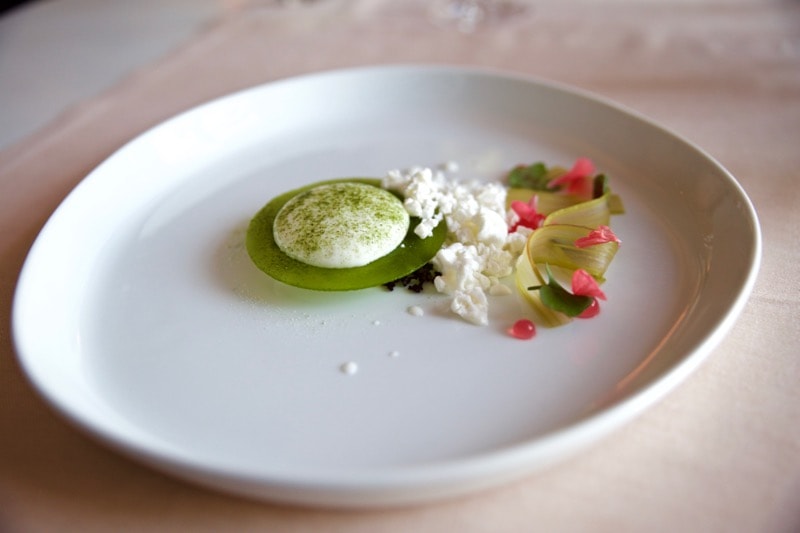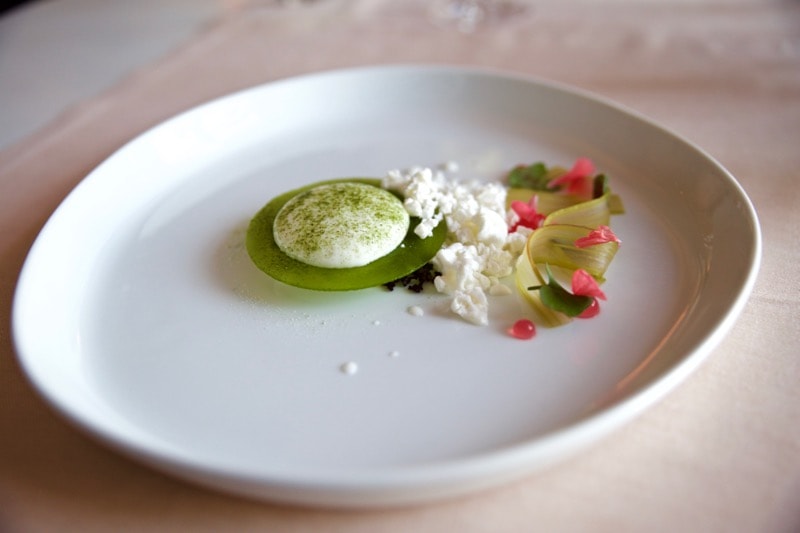 Finally a box arrived containing juniper ice cream pops covered in white chocolate. What a novel idea! Served on smoking twigs, it was described as the scent of Finnish summer houses… Such a fun end to a creative, delicious meal.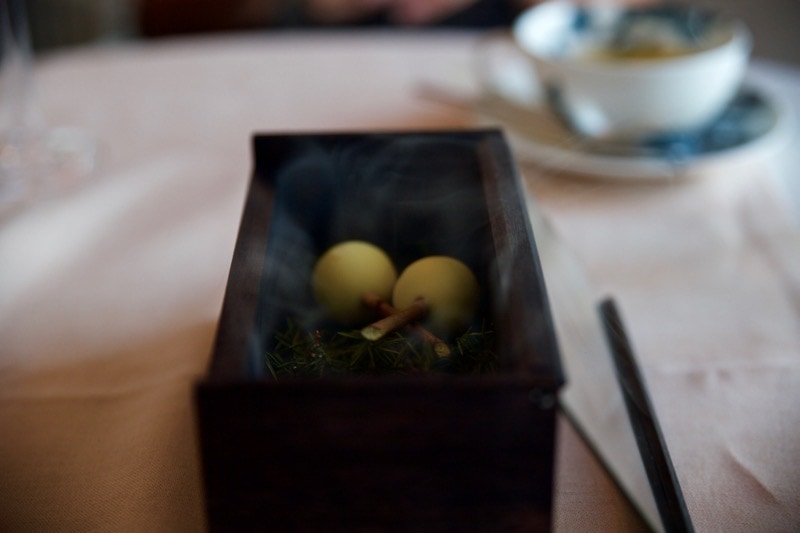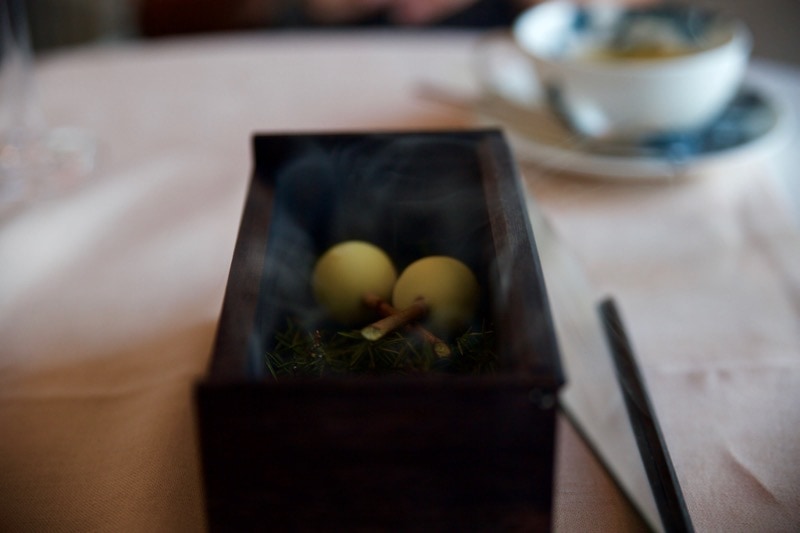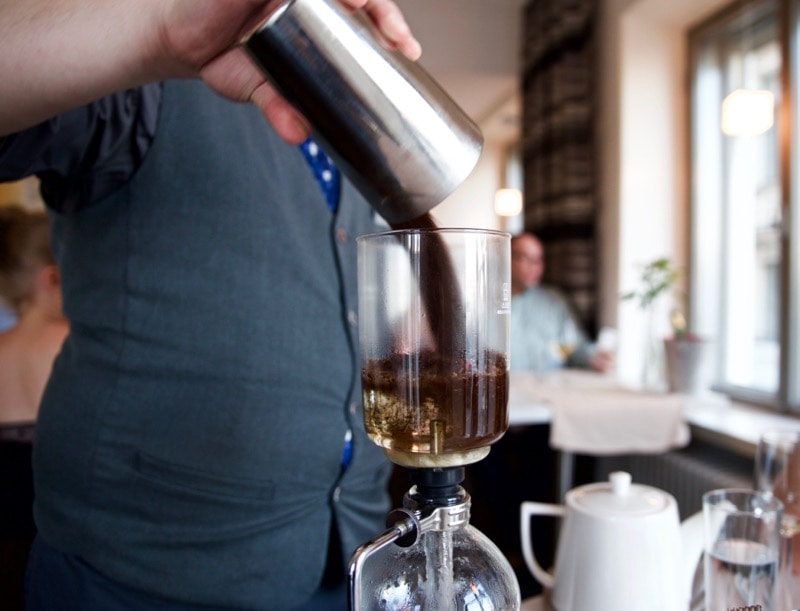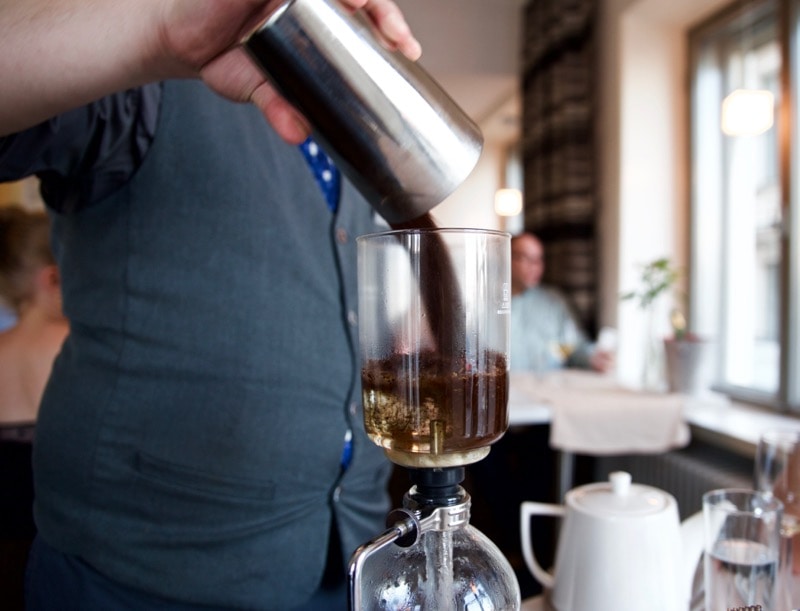 Wine pairings worked well throughout the meal, with a special mention to the pairing of Malmgård Belge Beer with the sourdough course – something my beer loving partner really rated. I also loved the crisp, refreshing Chilean Sauvignon Blanc which was served with dessert.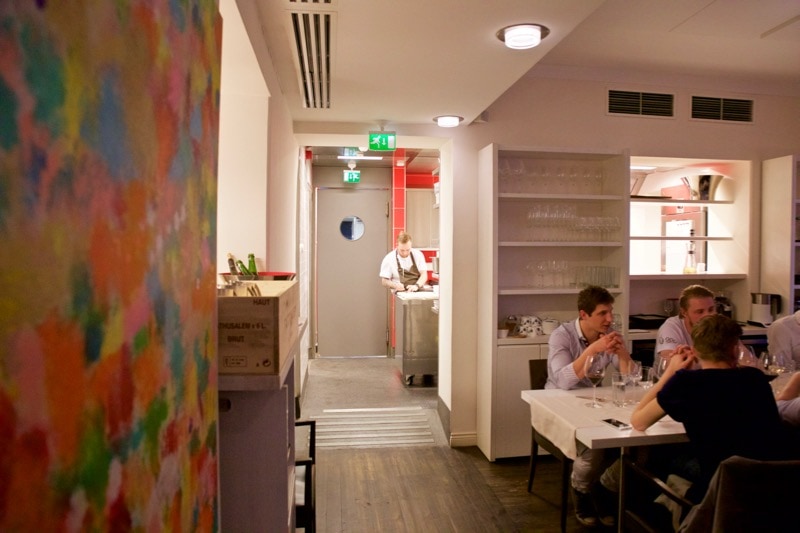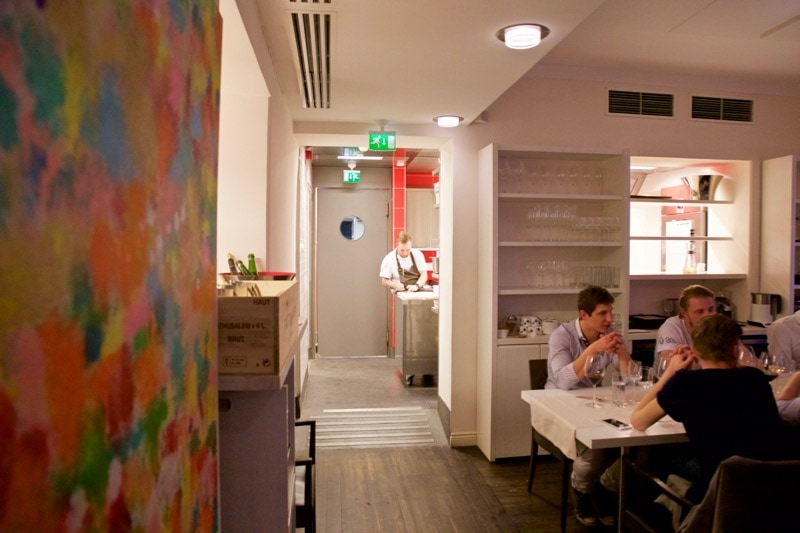 After several great Michelin star experiences recently at Disfrutar in Barcelona and Ekstedt in Stockholm, it was wonderful to try a different spin on high-end gourmet food. With its impressive level of cooking, excellent service and commitment to inventive Scandinavian cuisine, I'd definitely recommend stopping by if you're visiting Helsinki. For an extra special evening, book into the Creative Kitchen next door, where you can hang out with the chefs as they prepare your food.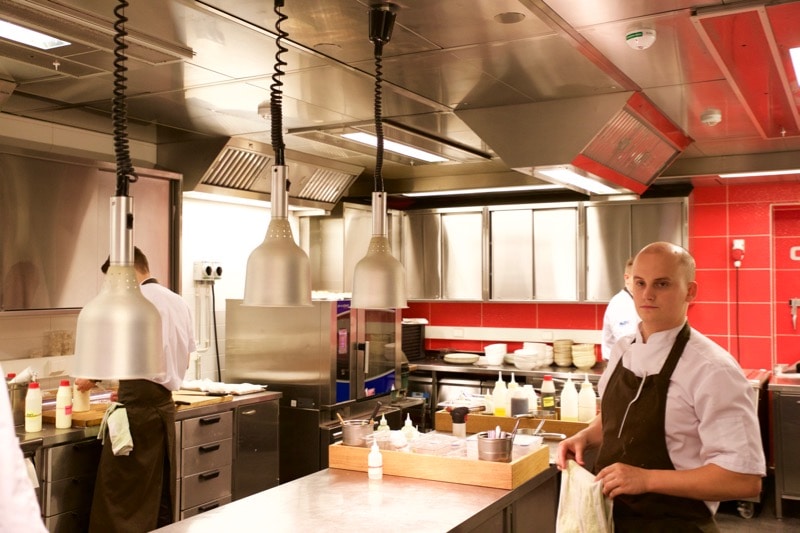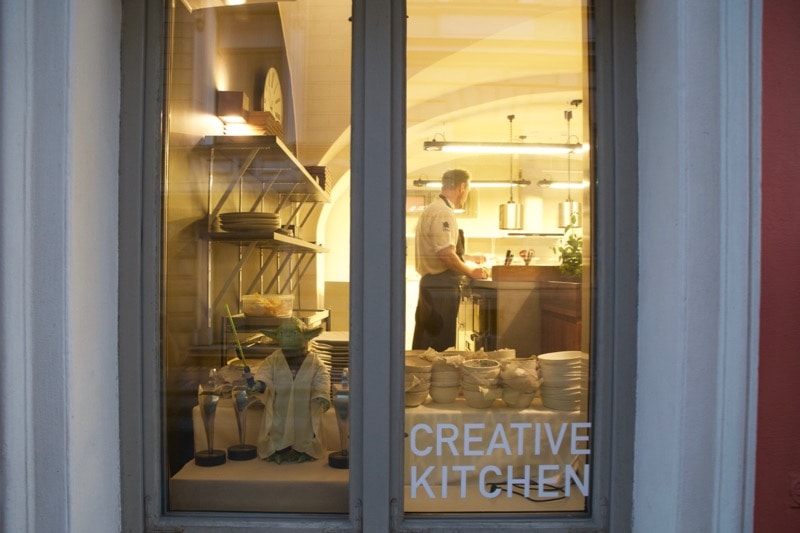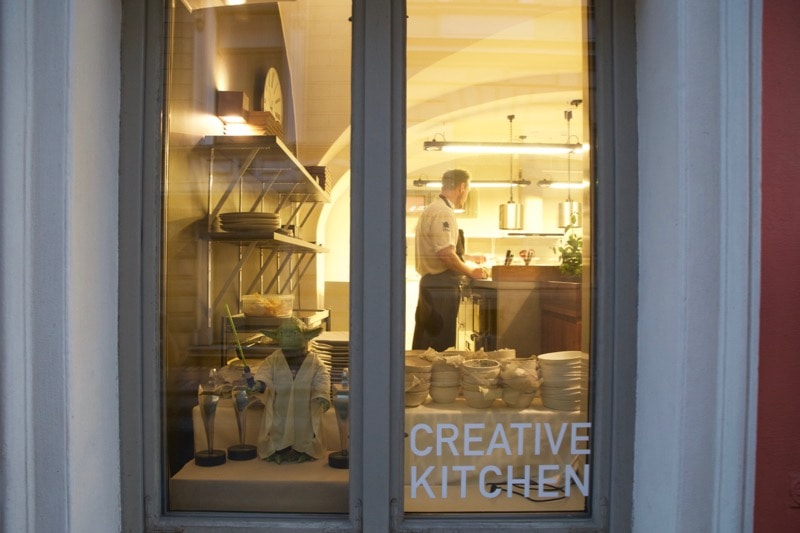 The Shorter Way menu costs 69 EUR or 159 EUR with drinks. Find out more here. Thanks to Macca from A Brit and a Broad for the amazing photos.
Thanks to the team at Olo Restaurant for inviting me to review their restaurant. As always opinions are my own! I visited Helsinki as part of the #HelsinkiSecret Residence. You can find out more about the campaign here!
Enjoyed this post? Why not pin it?