May is a great month to visit Morocco's Red City, Marrakech!
Ramadan runs from 6th June for a month, and temperatures soar in July and August, so if you're planning a trip, NOW is definitely the time to go.
Flight booked? Here are 5 places you absolutely HAVE to visit in Marrakech in May 2016.
Place To Eat, Drink and Party
Buddha-Bar Marrakech is fast becoming the coolest place to hang out in the city. With its gourmet Asian fusion menu, creative and delicious cocktails and new nightly shows, it's more than just a place for dinner – it's a real journey for the senses. This month looks set to be extra special as the man behind Buddha-Bar's incredible mixes is flying in for a weekend of great parties. Catch DJ Ravin at the Burn Out Parties from 6th – 8th May. Find out more about my time at Buddha-Bar Marrakech here.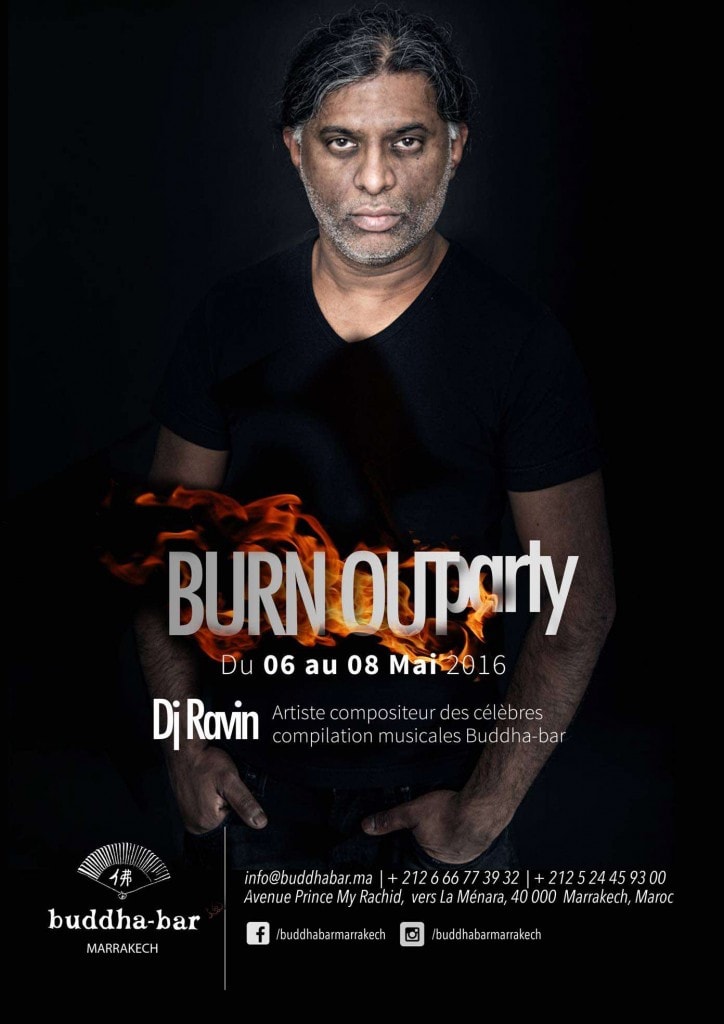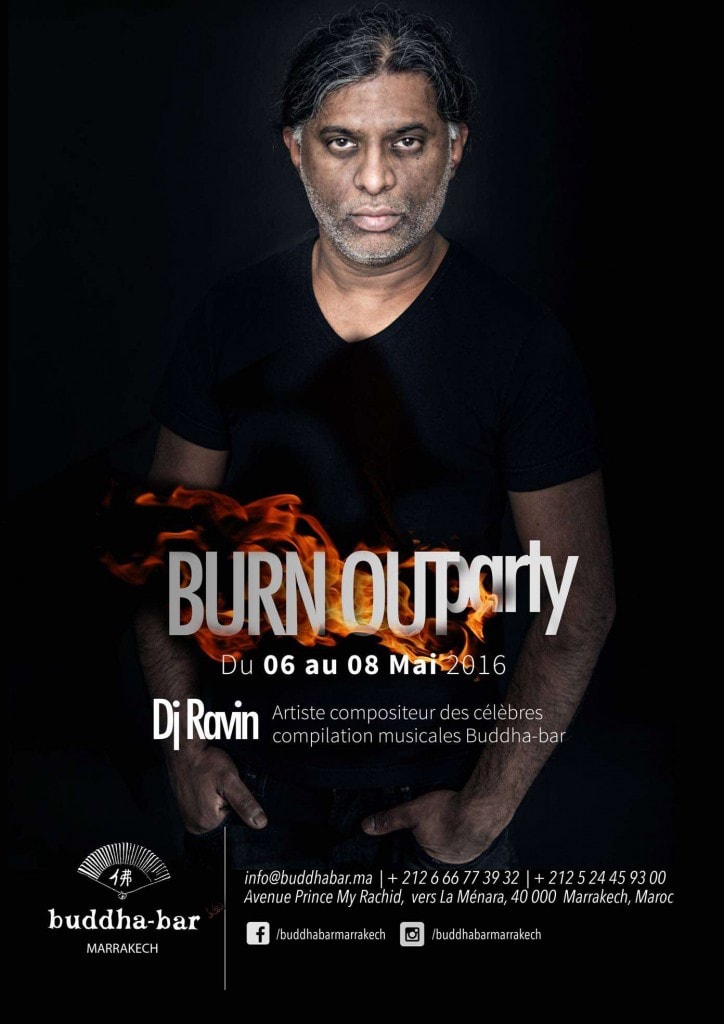 Place To Stay
Tucked away in the historic centre of the medina is Riad Farnatchi. A favourite of Angelina Jolie, Daniel Craig and Scarlett Johansson, the riad now boasts a stunning new spa with private marble hammams and a beautiful pool. For an extra memorable trip, check into one of the 9 luxury riad suites – you won't regret it!
Place To Relax
Head to the spa at La Sultana – one of the city's top hotels. With a string of awards under its belt, the spa mixes traditional Arab architecture with high-end luxury – think beautiful marble hammam chambers, ornate lanterns, and exotic looking plunge pools. Try a Royal Hammam for a real flavour of Moroccan indulgence.

Place For Culture
Venture into the medina to Riad Yima, artist Hassan Hajjaj's boutique gallery and tearoom. Nicknamed the 'Andy Warhol of Marrakech', Hassan's unique style blends east and west, with an astute sense of humour. As you explore the colourful riad you'll find everything from clothes and furniture to large works of art. It's a stylish place to rest your feet and enjoy a mint tea after trawling the stalls in the medina.
Place To Learn
Want to pick up some skills to take home? Head to La Maison Arabe's out of town estate and learn the basics of the country's cuisine with their half day Moroccan cookery class. After exploring the lush vegetable and herb gardens, don an apron and get to work in the kitchen. Prepare a chicken tagine along with side dishes and a traditional dessert, all washed down with some Moroccan mint tea.
Heading to Marrakech in May? Let me know if you visit any of my top recommendations, or find any of your own!
This post was created as part of a campaign for Buddha-Bar Marrakech, but as always, all opinions are my own. 
Enjoyed this post? Why not pin it?