From what to eat and how to get around to THOSE toilets, it's time to answer your questions about travelling in Japan!
There's a huge amount of curiosity associated with Japan. I didn't know that many people who had visited, and as I was preparing for my trip, I had quite a few questions.
I wondered what it'd be like travelling in Japan – would it be hard with only a couple of words of Japanese to help us?
Would people be helpful and friendly?
From eating at restaurants in London, I think I LOVE Japanese food – but what's it really like to eat in Japan? Would I even know what I was ordering?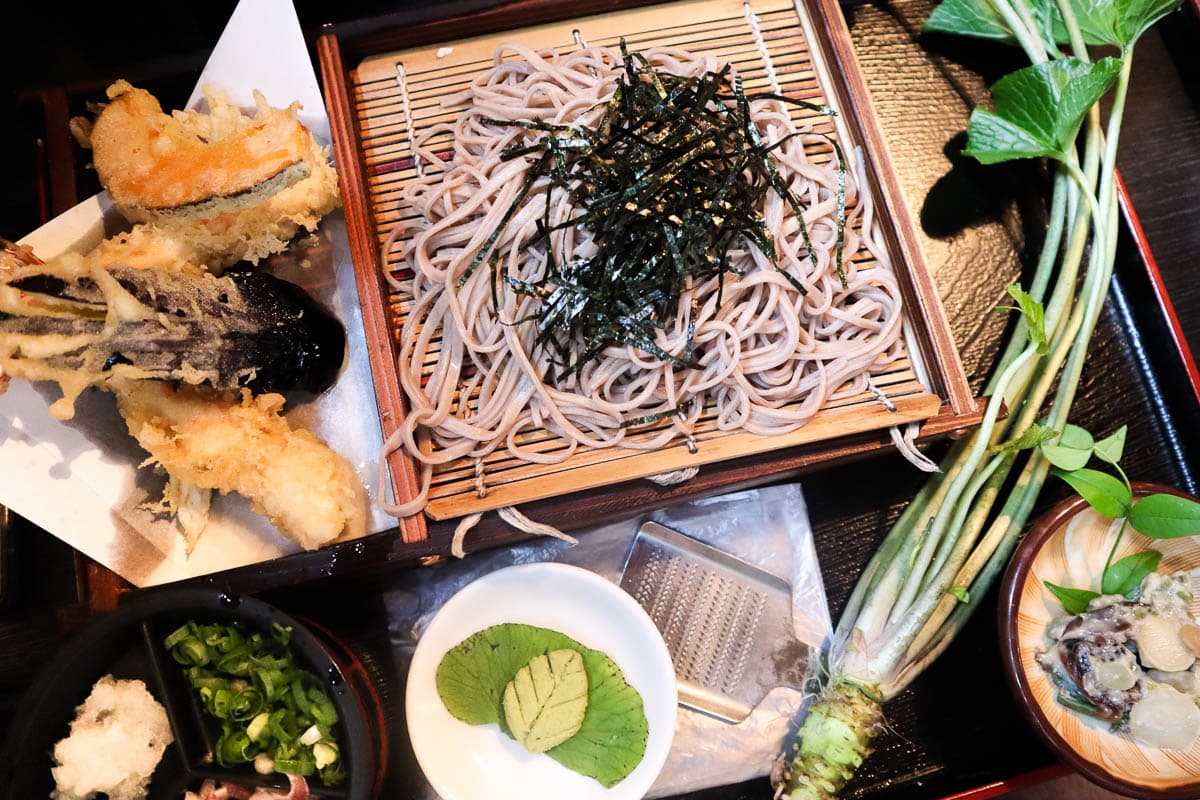 Oh and when it comes to etiquette, Japan brings up lots of images of special routines and rituals, all of which I'd have no idea about.
More than anything, I wondered if I'd end up embarrassing myself, or seriously offending someone – things I REALLY didn't want to do!
Funnily enough, my queries were mirrored by a lot of you guys who sent in a bunch of questions via Instagram. Now I'm back, I wanted to address them. Hopefully this post will be handy for anyone travelling in Japan soon!
Myths And Preconceptions Of Travelling In Japan: The Q&A
Is it hard to travel around Japan with the language barrier? 
This seemed to be the most common question, and was also my worry before the trip. I really didn't need to worry, but there's a myth that English speakers will seriously struggle in Japan.
They teach English in Japanese schools, so you'll be surprised by how many people can actually speak a bit of the lingo. A few locals explained to us that young people jump at the chance to practice their English, so don't panic about getting totally lost and no one being able to understand you.
No doubt this is trickier in really rural spots, but cities like Tokyo, Osaka and Kyoto have a lot of English translations on signs, menus and at places of interest. The metro and train networks have written English, plus spoken announcements in English too. Don't panic!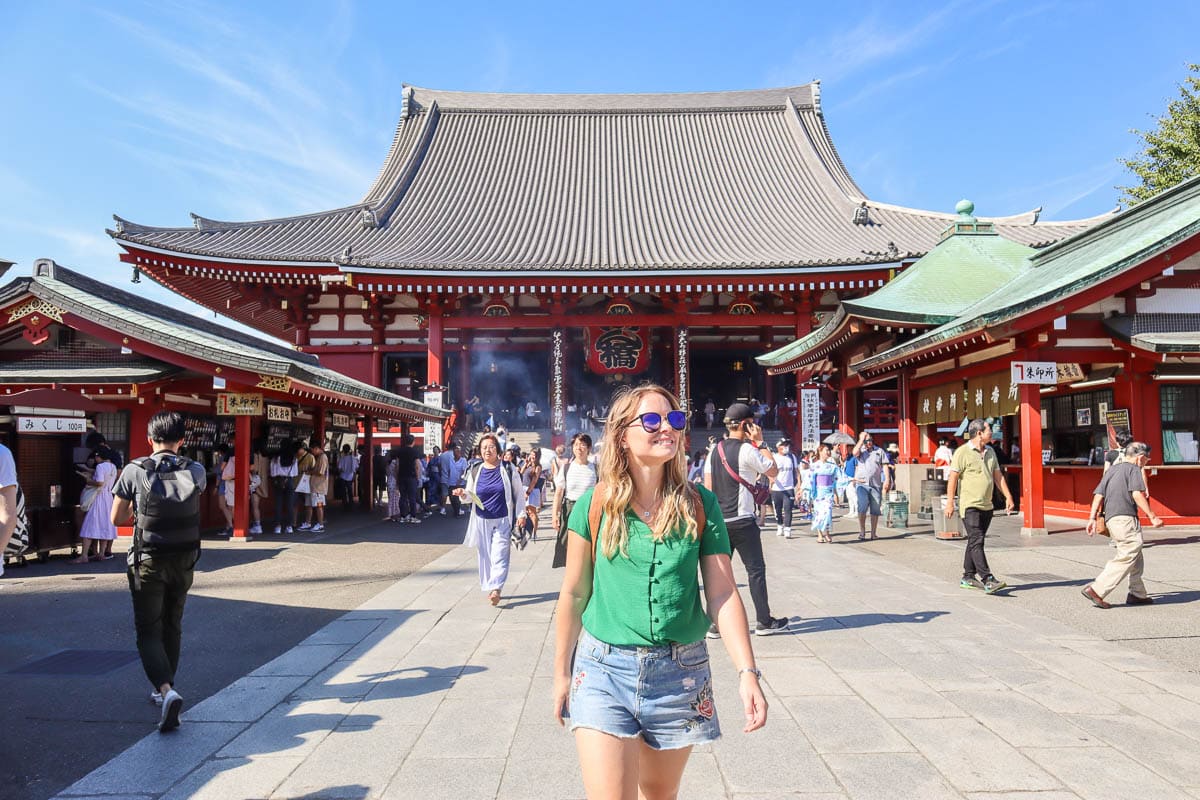 What Japanese words will help me travel around Japan?
A few words in Japanese go a long way, so I'd recommend learning these before you go…
Arigato – thank you
Konnichiwa – hello
Sayonara – goodbye
Hai – yes
Iie – no
Is Japan expensive?
To be honest, I also worried that Japan was going to be very expensive, but travel, food and accommodation was a lot cheaper than I expected it to be.
Yes, it's considerably more expensive than some of its Asian neighbours, but prices are comparable to travelling around the UK, US or Australia. I'll give you a better idea of costs in the next few answers.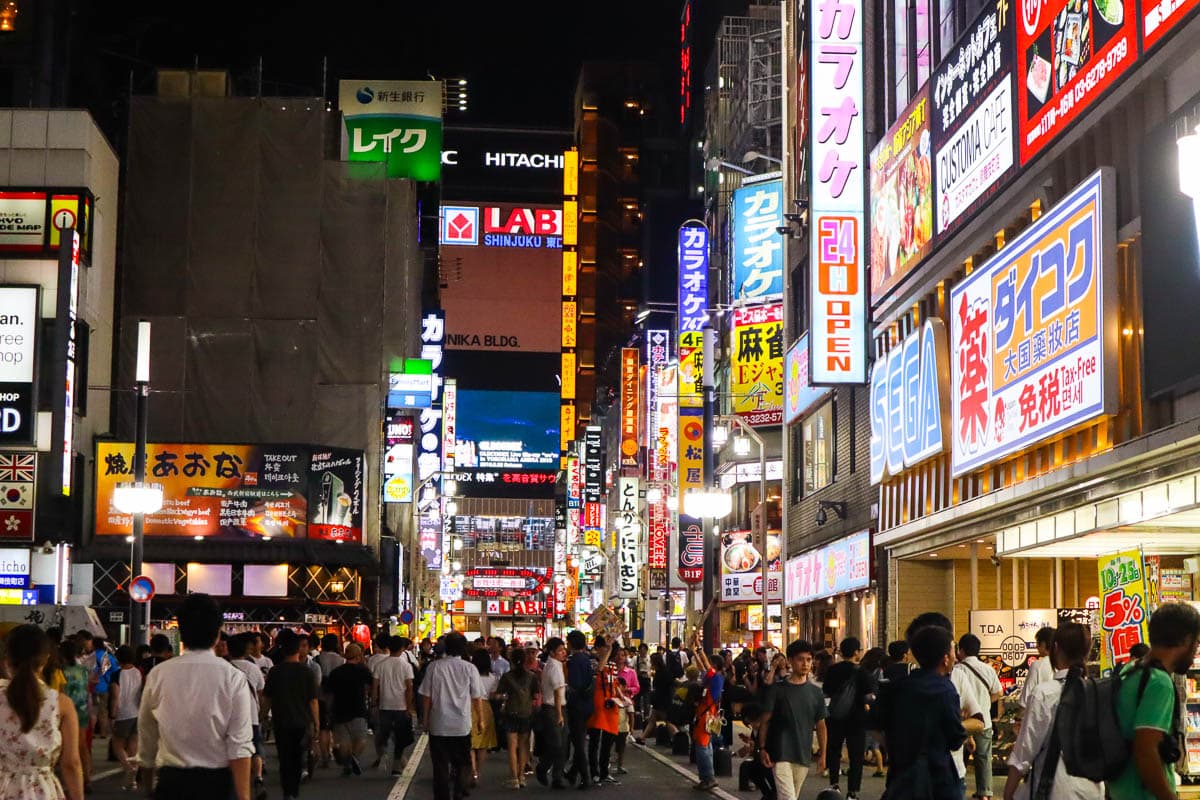 How much is a Japan rail pass?
In my opinion, the best way to travel around Japan is using the super-efficient train system. A 14-day Japan Rail Pass cost 46,390 YEN (approx. £325 or 413 USD) and while you can't use it on every single train in the country, it's valid on a lot of them.
How much is a Tokyo metro ticket?
Tickets cost between 170 JPY (£1.15 or 1.50 USD) and 300 JPY (£2 or 2.67 USD) depending on the distance you're travelling. If you're doing a lot of trips in a day, you can look at buying a 24-hour Tokyo metro ticket for 600 JPY (£4 or 5.36 USD). It's a lot more expensive to catch the tube in London!

How much is the average hotel in central Tokyo?
Looking at mid-range hotels, you'll spend between £65 and £130 per night at hotels in the centre of the city.
How much is the average hostel in Tokyo?
Along with standard hostels, Tokyo is home to lots of capsule hotels, which provide a dorm-style environment, with a bit of extra privacy. Prices range from £10 to £40 per night. There are some really cool ones to check out including Book And Bed, where you sleep in between bookcases (check it out!!) and super-modern capsule hotel Nine Hours.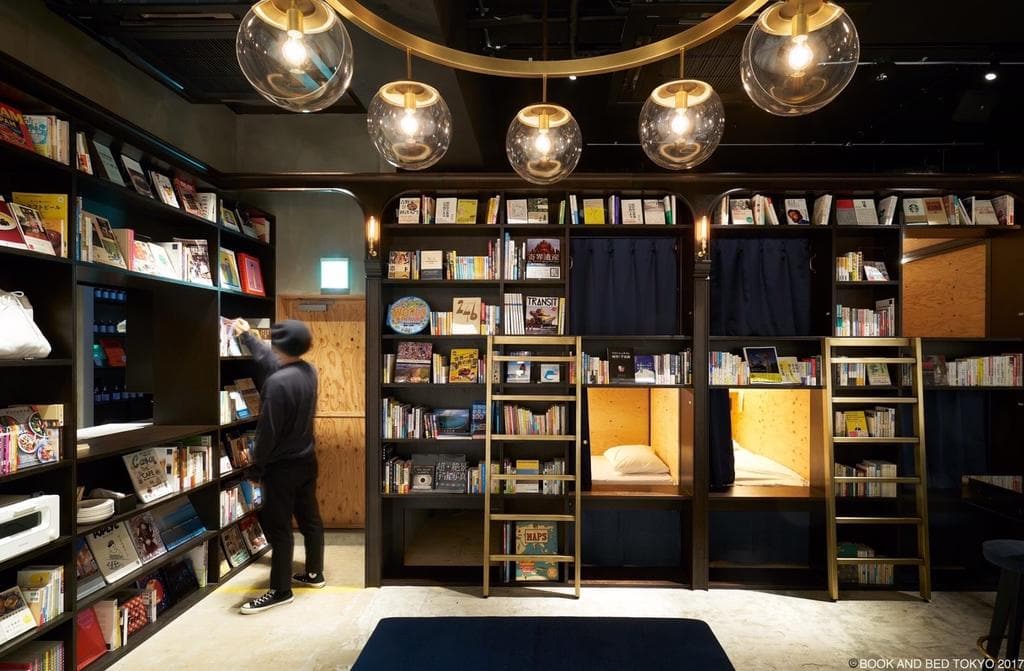 How much is food in Japan?
I tried to keep a note of how much some of the food was from my trip to give you a rough guide…
Main meal in Japan (average) – 900 JPY
Bowl of ramen – 600 – 900 JPY
Best gyozas in Tokyo – 290 JPY for 6
Sushi in Tokyo – 480 JPY for 3 pieces
Rainbow candy floss in Harajuku, Tokyo – 600 for standard or 900 JPY for large
Teishokuya meals (standard set lunch meal) – 1000 JPY
Bowl of rice and pork in Osaka – 250 JPY
Gyozas in Osaka – 300 JPY
Highball (whiskey and soda) – 300 JPY
Soy sauce ice cream – 350 JPY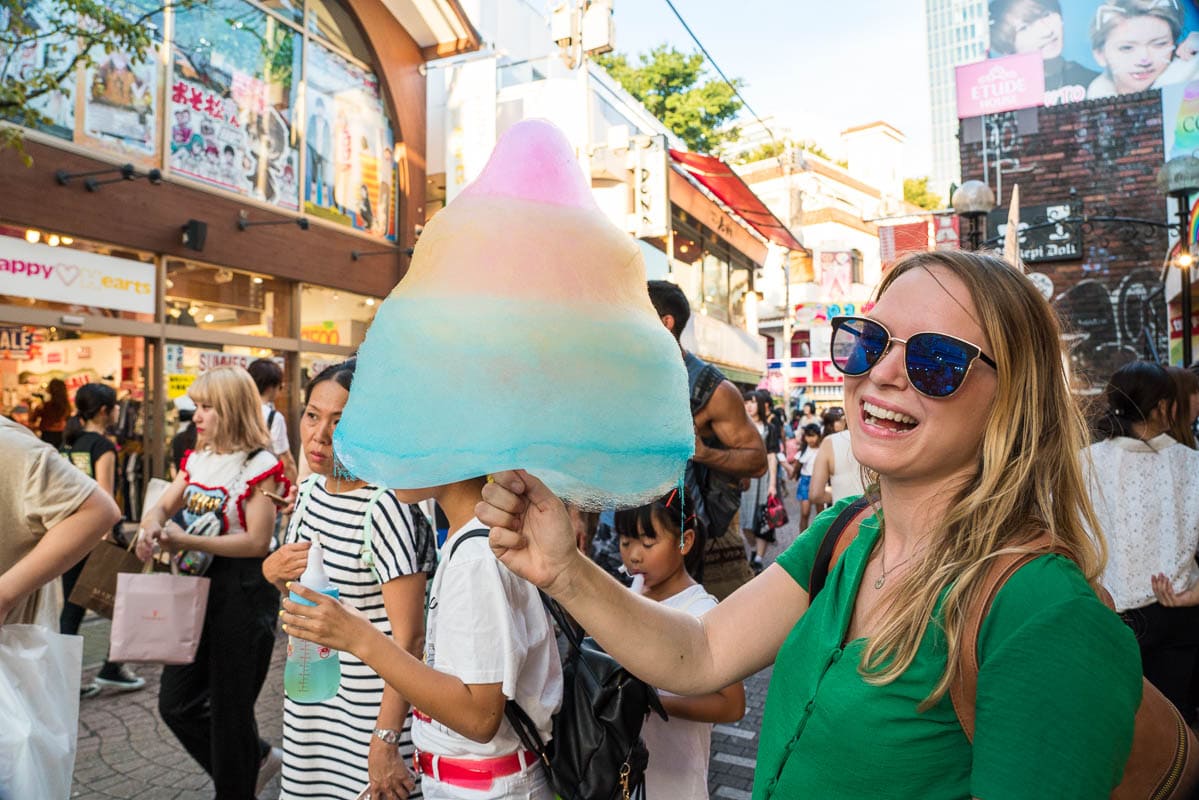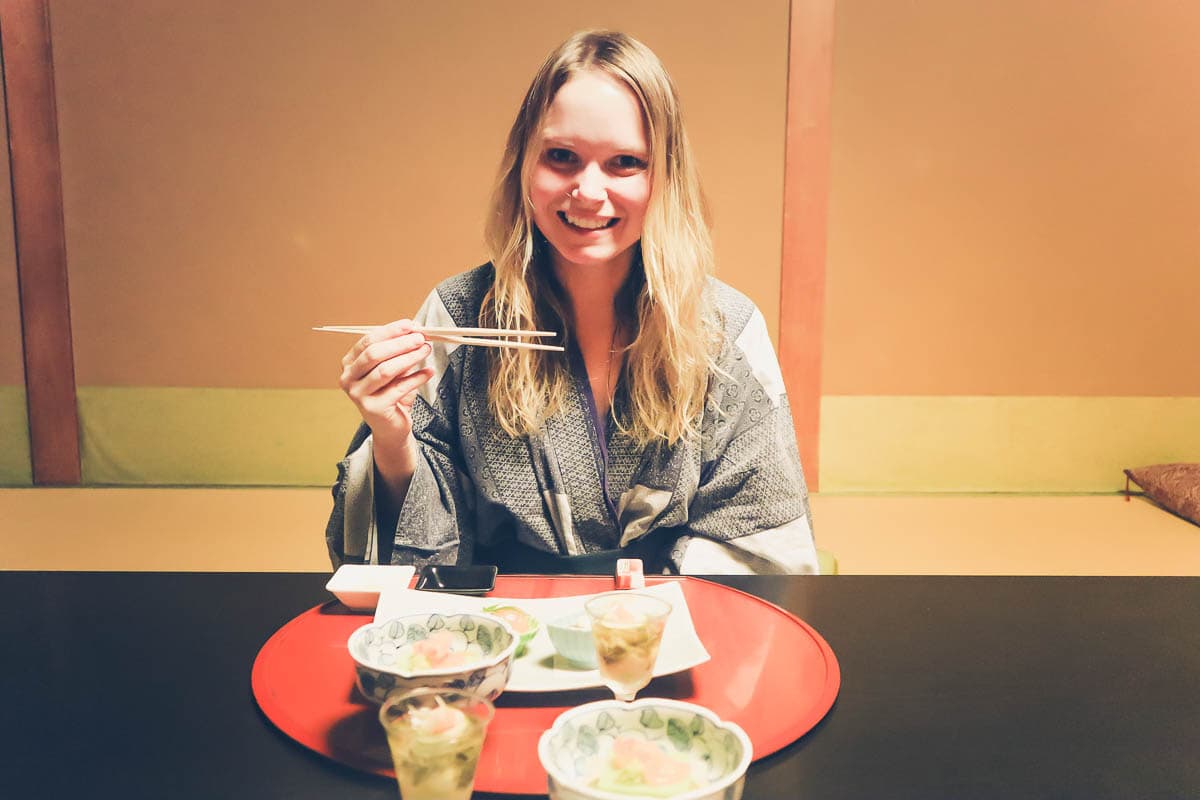 Did you book trail travel in advance or once you get there?
We collected our Japan Rail passes at Tokyo Airport. When trains are busy it's advisable to reserve seats in advance, which can be done for free at the station ticket office.
To plan which trains we were getting, we used Google Maps – always a great app to have handy when travelling anywhere in the world!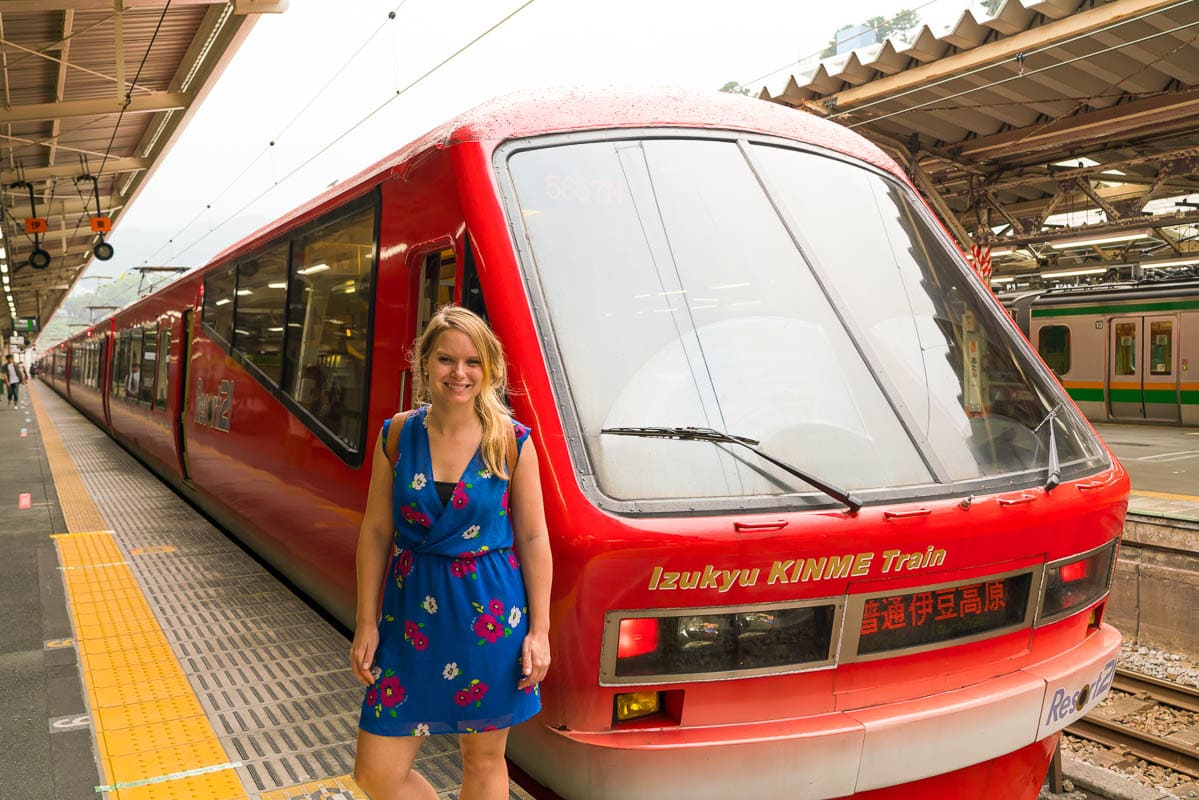 Did you buy a sim card or use WiFi in Japan?
There was WiFi pretty much everywhere we went, and that included some pretty remote spots! Traditional towns like Shuzenji in the Izu Peninsula even had free on street WiFi (it surprised me how accessible it was!) A lot of the trains and metro systems had WiFi too.
We decided to book a portable WiFi unit in advance, so that we stayed connected for the duration of our trip. We picked this up from Tokyo Airport and dropped it back in Osaka, making everything very simple. We really appreciated. Check out Ninja WiFi for more info on costs and how to book.
How many days would you recommend for a vacation in Japan?
Tricky question! If you just fancy seeing a few cities, then a week is enough. If you want to explore in more detail (perhaps taking a trip similar to mine) I'd recommend two weeks. It's a big country, and there's no way you can see and do it all on one trip. Decide what you REALLY want to see, then plan a return trip to do some of the other things on your bucket list.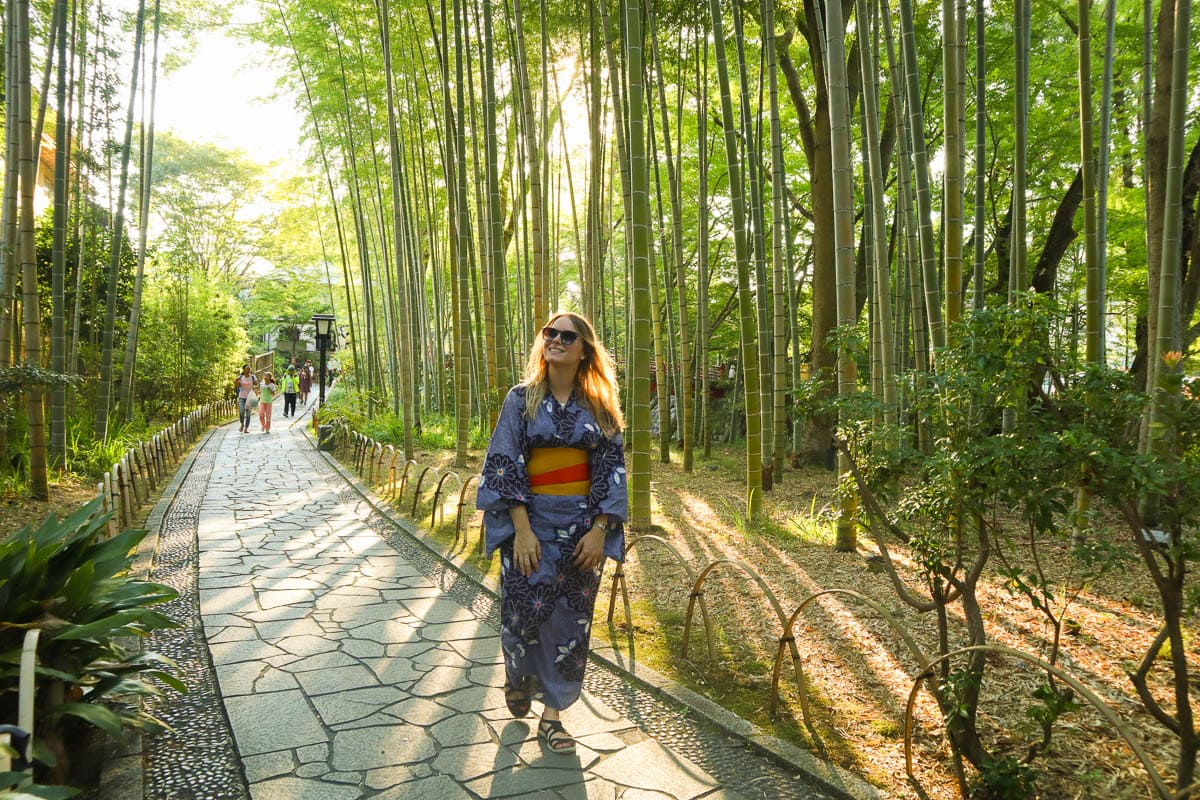 Where does it rank in places you've visited?
My expectations were sky high for Japan, which meant there was a huge risk of being disappointed. Thankfully, it exceeded my expectations, and shot straight into my top 10 countries I've ever visited. There was something so special about the mix of culture, food and landscapes. It appealed in so many ways and I  know it's somewhere I'll return to in the future.
What were the weirdest things you encountered in Japan?
Ahh there is so much I could say, but none of it is bad! Just lots of funny things that I'd never seen before. For example, when I was crossing the road in Tokyo on the first day, rather than beeping, the crossing played a little tune!
I've always been fascinated by foreign supermarkets, and in Japan they were incredible! Unusual sweets, matcha flavoured Coca-Cola, dried octopus snacks, bread rolls filled with chocolate mousse… the list goes on.
The Robot Restaurant was pretty bonkers, but fun too! More about that in my post all about Tokyo.
I also loved this shop window in Osaka – accessories that all look like they're made from bread! What's not to love?!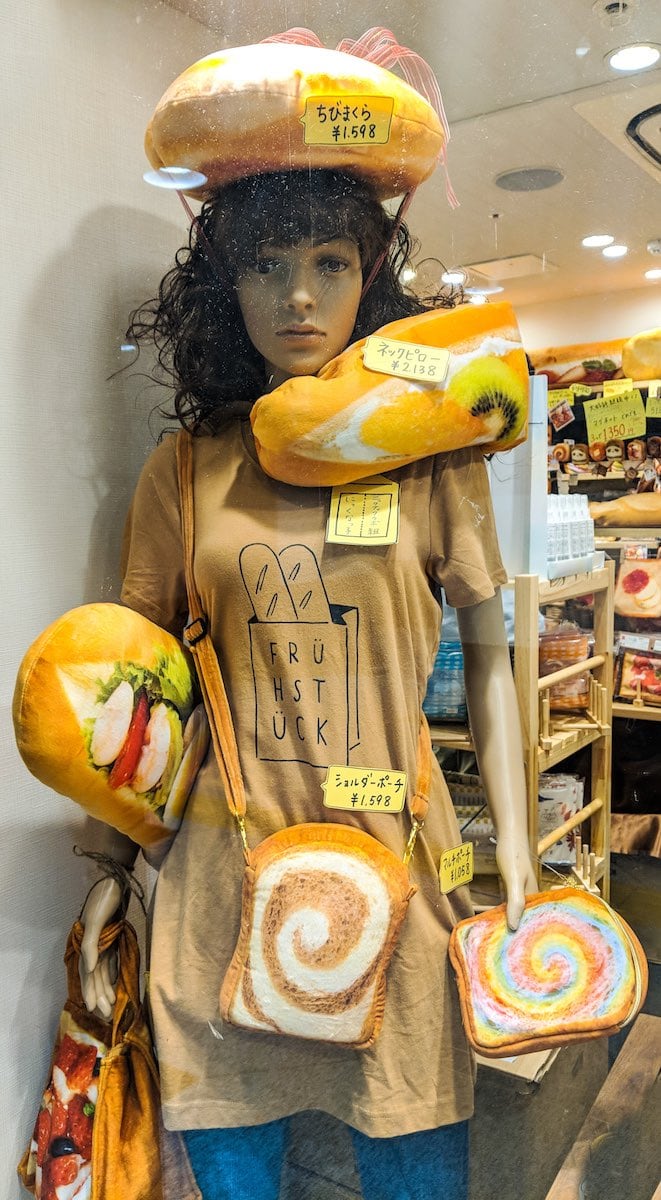 It's encounters like this that made me love Japan even more. I came back with so many photos of things I'd never seen before! Oh and then there's the toilets too…
Are the toilets in Japan really as crazy as we think?
Yes! They're absolutely brilliant. I read that around 70% of Japanese homes have hi-tech toilets. You know, the ones that spray water, play music, and heat the seats. I can't believe we don't have them in England.
They're hygienic and comfortable. One warning though – try to figure out where the stop button is. You don't want to start the jets and then get soaked looking for it!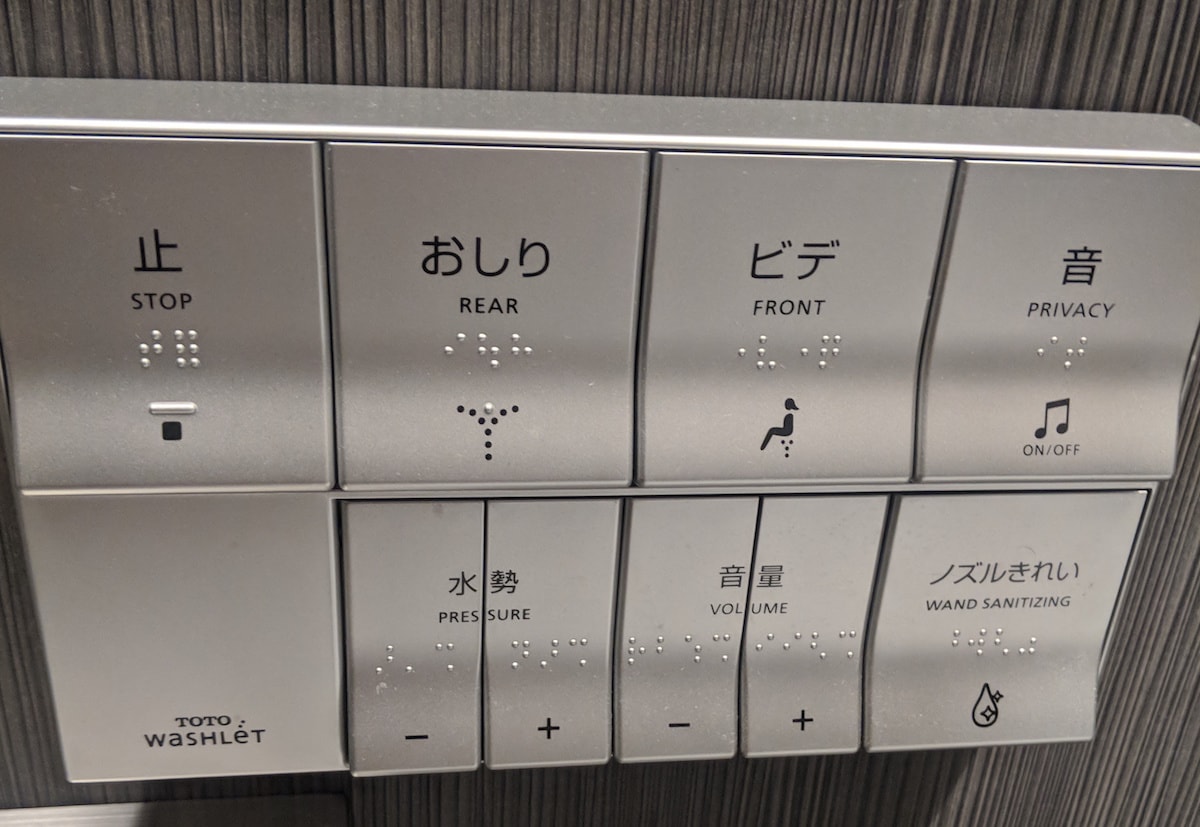 Is the food nice in Japan?
Yes – so delicious! The cuisine was a huge reason for wanting to visit, and as we started slurping our first bowl of ramen in Tokyo, I couldn't stop the grin from creeping across my face! 
We managed to squeeze in 5 bowls of ramen throughout our two weeks in Japan, and they were all very different. What else did we eat?
We snacked on sushi in Tokyo
Tried takoyaki in Osaka – the city's most famous street food
Ate soba noodles in the region where they originated
Grated fresh wasabi roots onto bowls of rice
Sampled soy sauce ice cream in Wakayama
Ordered ramen from a vending machine in Osaka
Munched on fluffy sea salt pancakes in the Noto Peninsula
Found rainbow candy floss in Harajuku, Tokyo
Sipped sake with sashimi
Grilled our own waygu beef
Sampled some of the best traditional Japanese food at a ryokan
Tracked down arguably the best gyozas in Tokyo and Osaka
And plenty more…
If you're a foodie like me, you're guaranteed to love eating your way around Japan.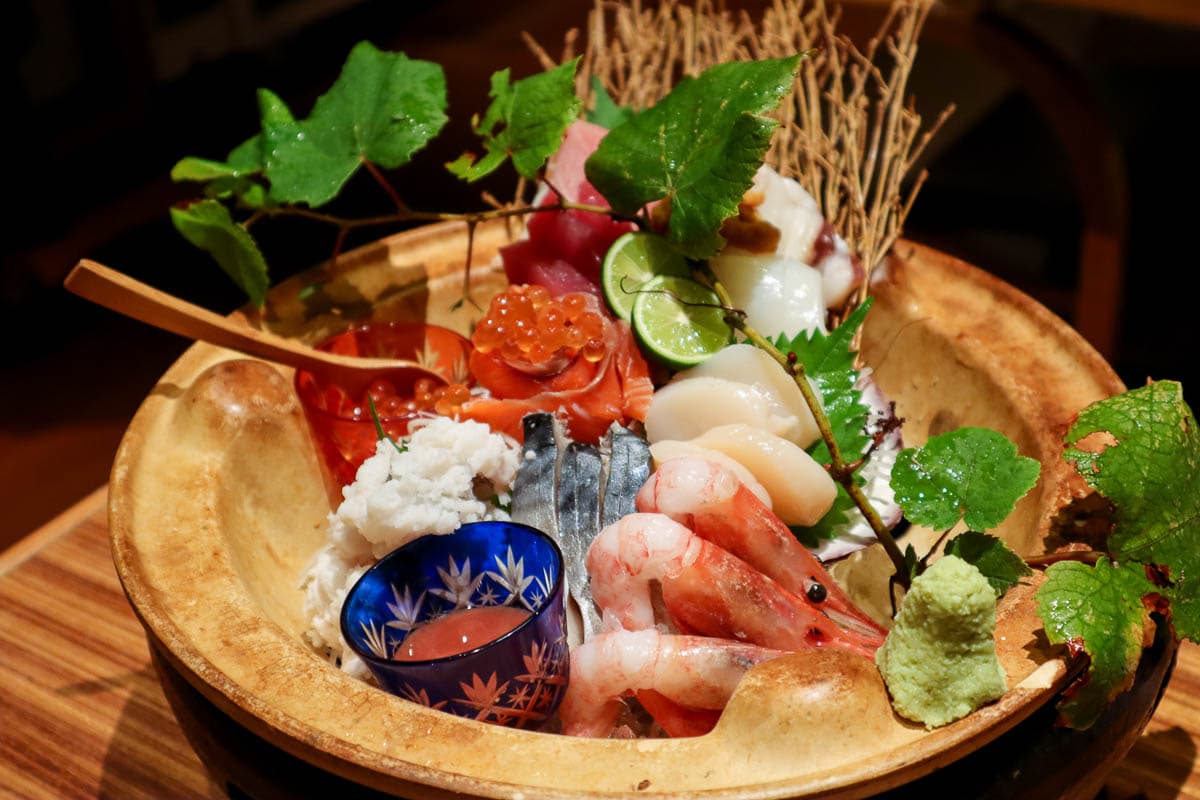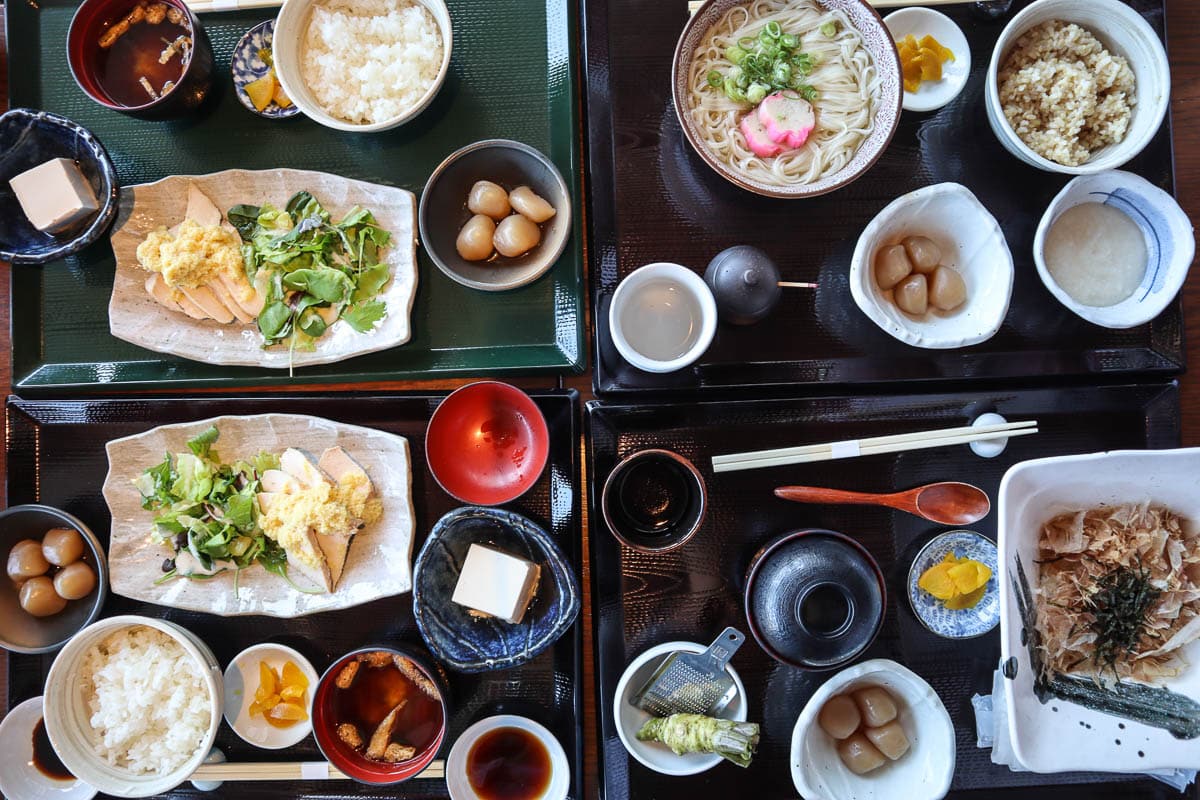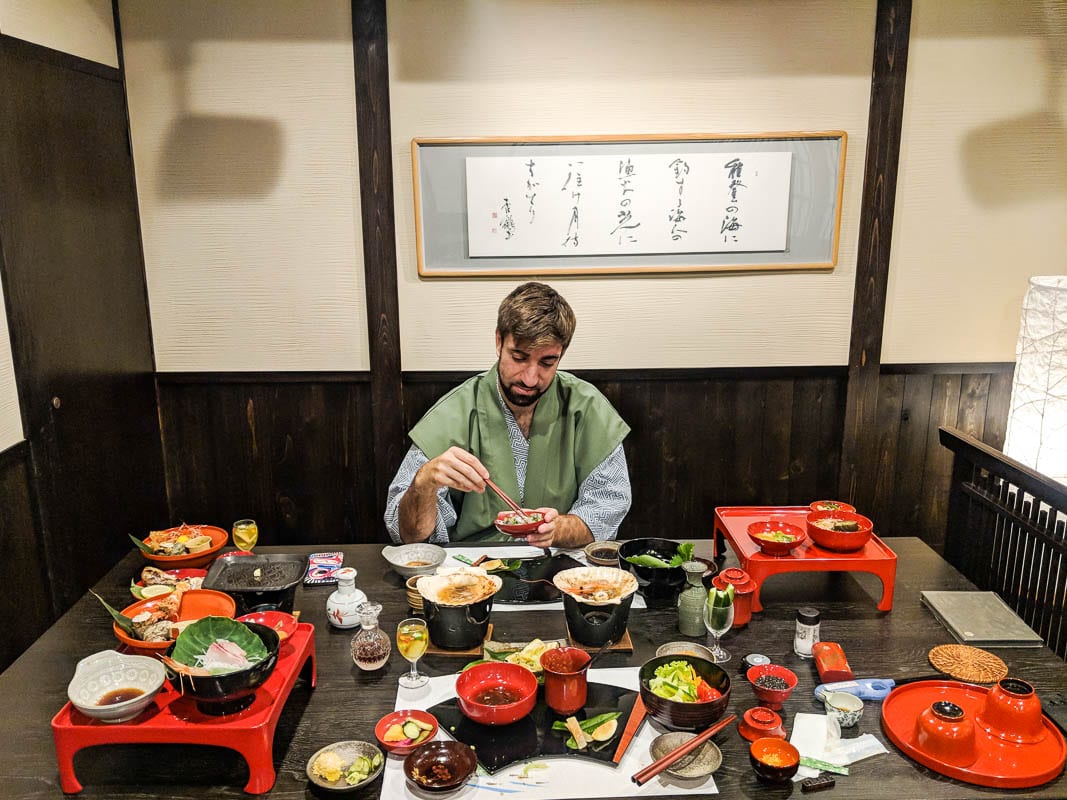 Is Japan a suitable destination for vegetarians and vegans?
Yes definitely. If you're sticking to cities, you'll always be able to find foods that suit any diet. Along with Japanese restaurants, bars and cafes, there are plenty of Western restaurants too.
We ate lots of ramen, tempura, noodles, rice, sushi and gyozas. Lots of this is suitable for vegetarians (minus the sushi!) but you might need to let the kitchen staff know. Save these phrases just incase…
Watashi wa bejitarian desu (私はベジタリアンです) – I am vegetarian
Watashi wa kanzen saishoku shugisha desu (私は完全菜食主義者です) – I am vegan
Veganism isn't very common in Japan, but most restaurants serve miso soup, rice, vegetables and tofu, so you should be able to get by.
Things to be aware of…
Ramen is often made with pork stock, but there are versions made with miso or soy. You'll need to double check they're vege friendly.
Bonito flakes (dried fish) are often added to the top of some dishes, so double check that!
If you're staying anywhere where dinner is included, make sure you notify them in advance with any dietary requirements. Many ryokans include dinner, and it usually involves lots of fish and seafood.
Dashi is often the base of a lot of soups. It often contains fish, but not always.
Some traditional Japanese dishes are in a set jelly. It could be made with rice starch, but some may be gelatine.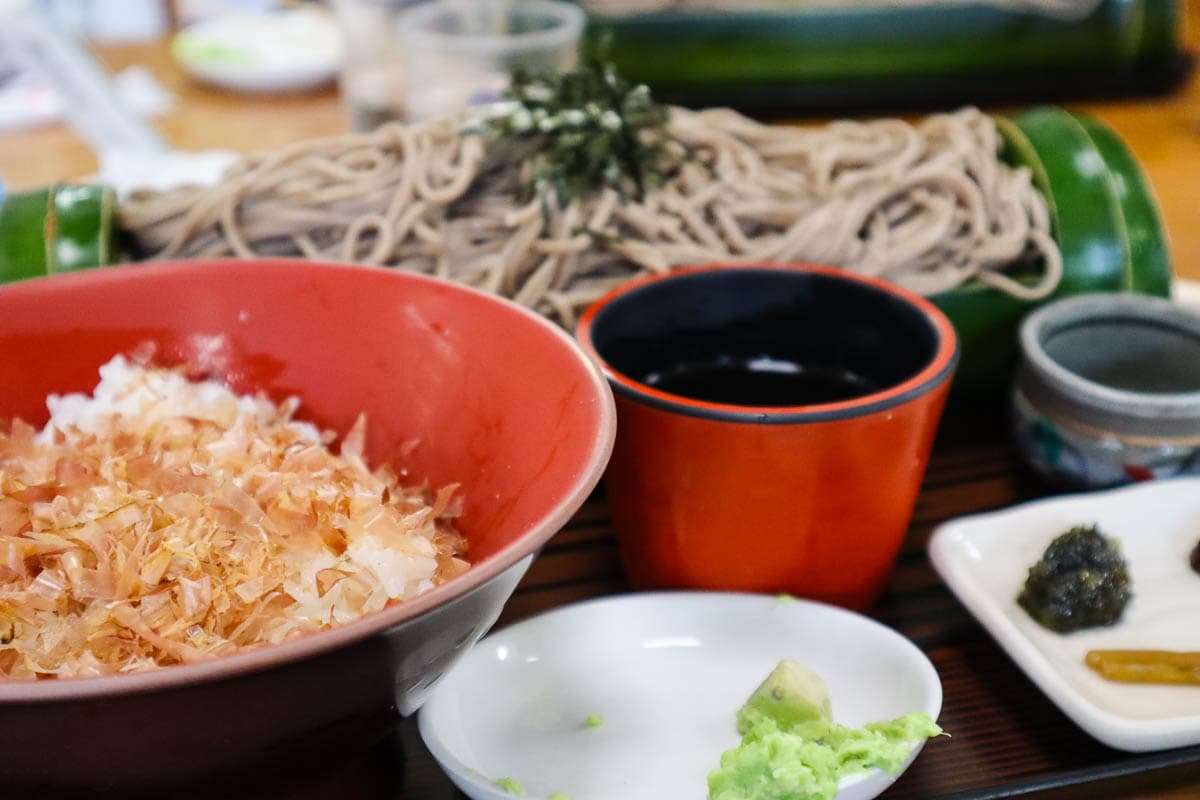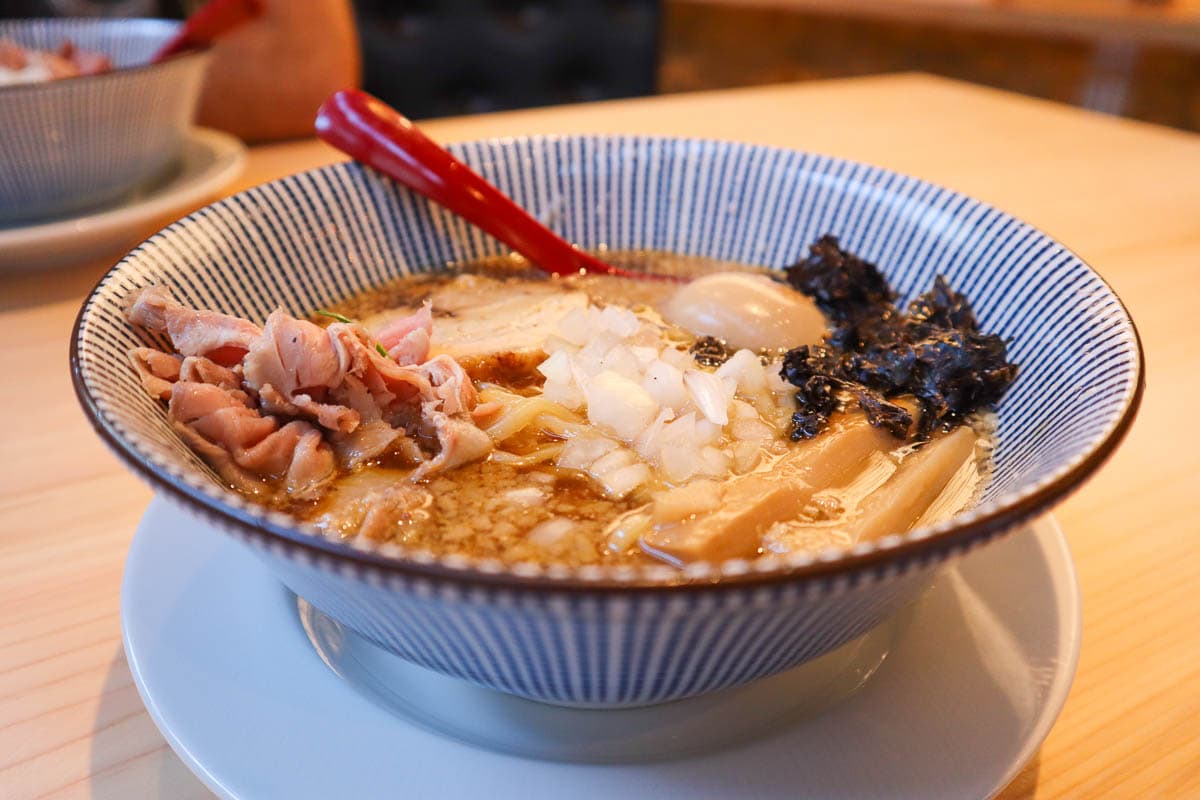 Is Japan a safe country to travel to?
Japan feels very safe to travel around. The people are helpful, you don't feel like you're being scammed as a tourist (as you do when you visit some places!) I never felt in danger. Crime rates are very low, even in the big cities. As always, be savvy – don't leave valuables on show, zip up your bag, and don't wander down back alleys late at night.
Aren't there lots of Japanese traditions and etiquette things that I won't understand?
I had wondered about this before my trip.
In general, people are very respectful. When you meet them they'll often bow slightly, rather than any huge show of affection (no hugs or kisses!)
There's quite a lot of etiquette in traditional hotels and people's houses regarding footwear. Usually you take off your shoes when you arrive, and swap them for special slippers that are waiting for you.
There are separate slippers for the bathroom / toilet too, so don't mix them up.
There are a few things you should learn before heading to an onsen (Japanese hot spring bath). Clothing isn't usually permitted, you must wash before entering, males and females bathe separately, and don't put your wash cloth in the water. Quite a few that we visited had a card to explain how to take an onsen if you've never done it before. I'll be writing a full post on this soon as I think it can be a bit overwhelming when you don't know what to do!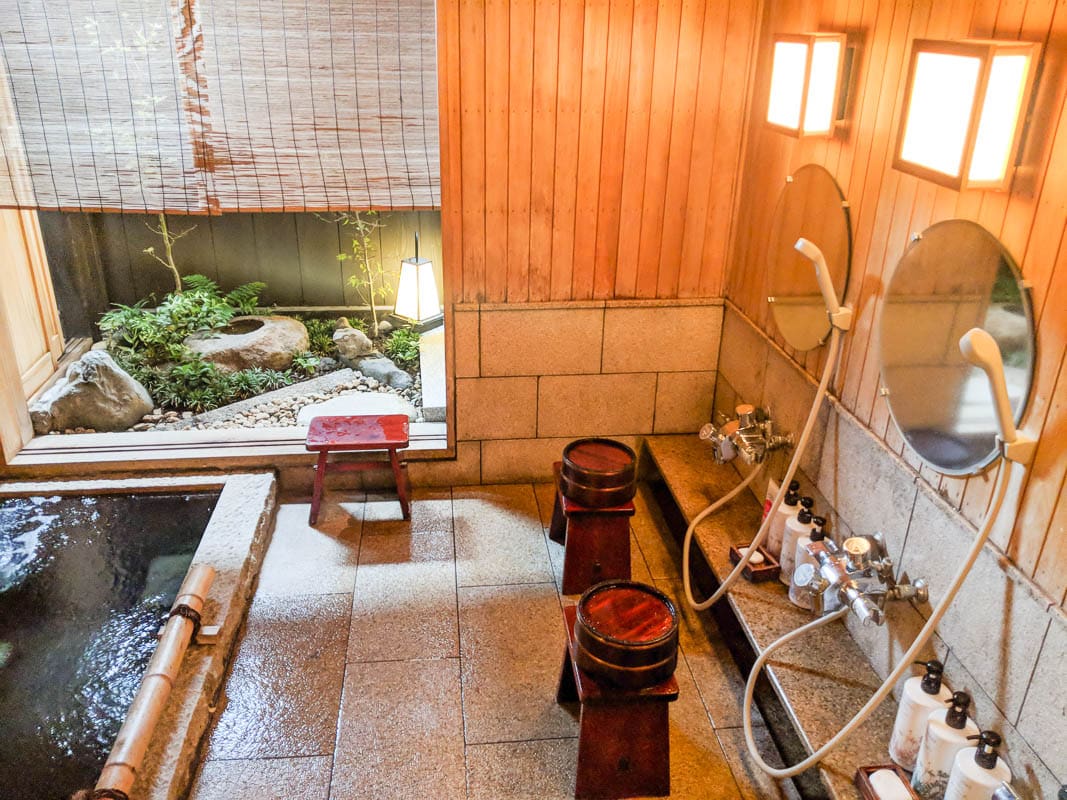 We loved wearing yukatas (a light kimono) in the ryokans, but only discovered a few days into the trip that there was a way to wear them! You should tuck the right side in and fold the left hand on the top. Doing it the other way is reserved for the dead, so that's not one you want to mix up!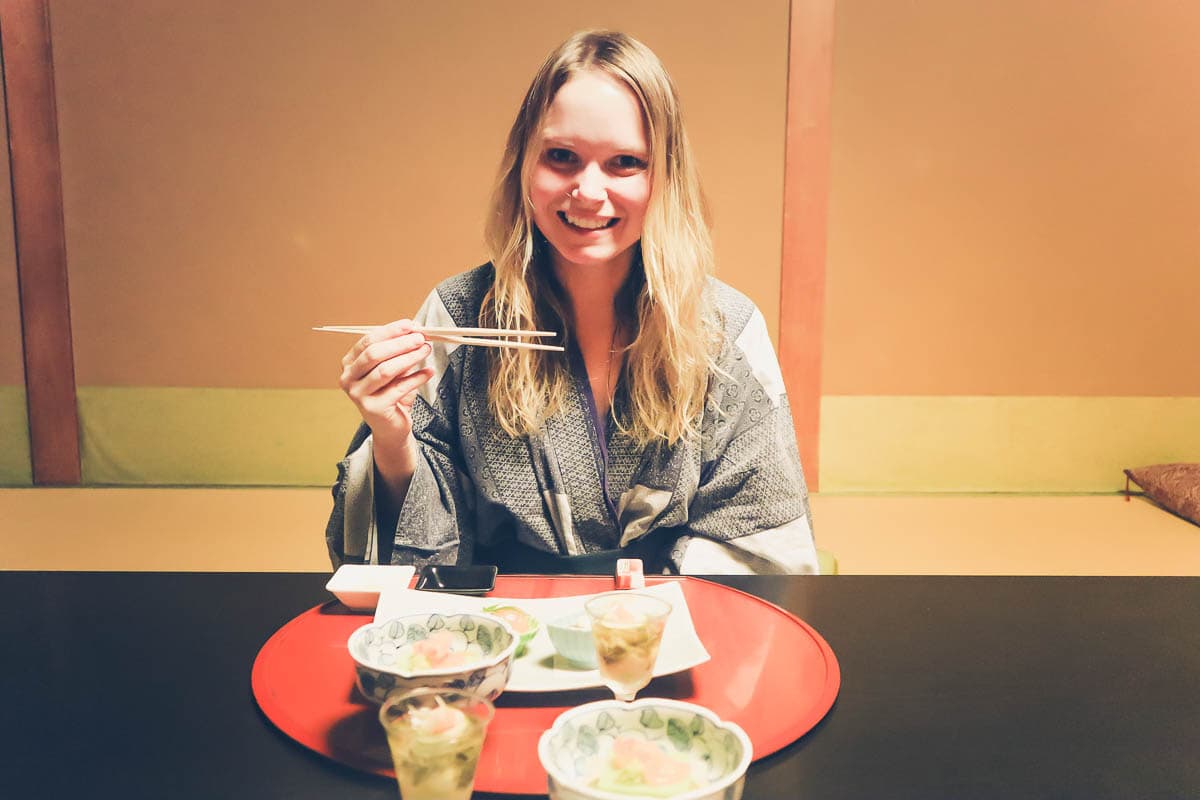 Tattoos are a bit of a taboo subject in Japan. While more young people are getting them, they were seen as very negative in the past. My partner was advised he might need to cover his up to visit an onsen (or be denied entry) but no one commented.
When it comes to eating, don't stab food with chopsticks, rub your chopsticks together, or pass food from one pair of chopsticks to another.
Don't eat or drink wandering along the streets, or at sacred spots.
Also, you aren't expected to tip in Japan. In fact, if you try to leave a contribution towards service, it may be refused. It's not customary, but we tipped on a few tours we took as that felt appropriate.
While there are various things that could be considered Japanese faux pas, it's unlikely you'll cause huge offence as a visitor, so don't worry about it too much. Just make an effort to be respectful of the culture.
When's the best time to visit Japan?
Late March to early April is a popular time to visit Japan, with the beautiful cherry blossom trees in full bloom.
To catch the autumn leaves, plan your visit for mid-November to the start of December.
We visited in late August. Not only was this during typhoon season (we experienced one in Osaka later in our Japan trip) but it was also very hot (28-32 degrees+) with 75%+ humidity. If you're planning a lot of outdoor activities, you might prefer to visit at a cooler time of year.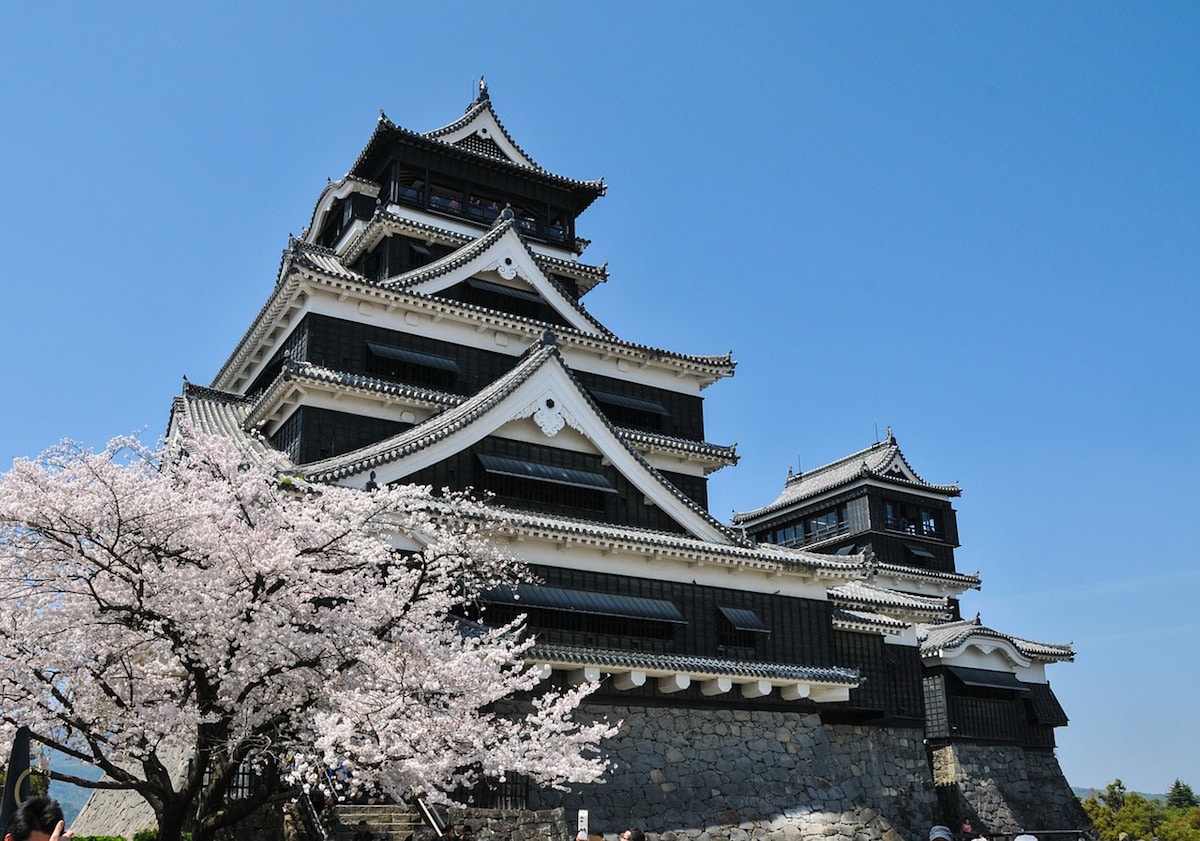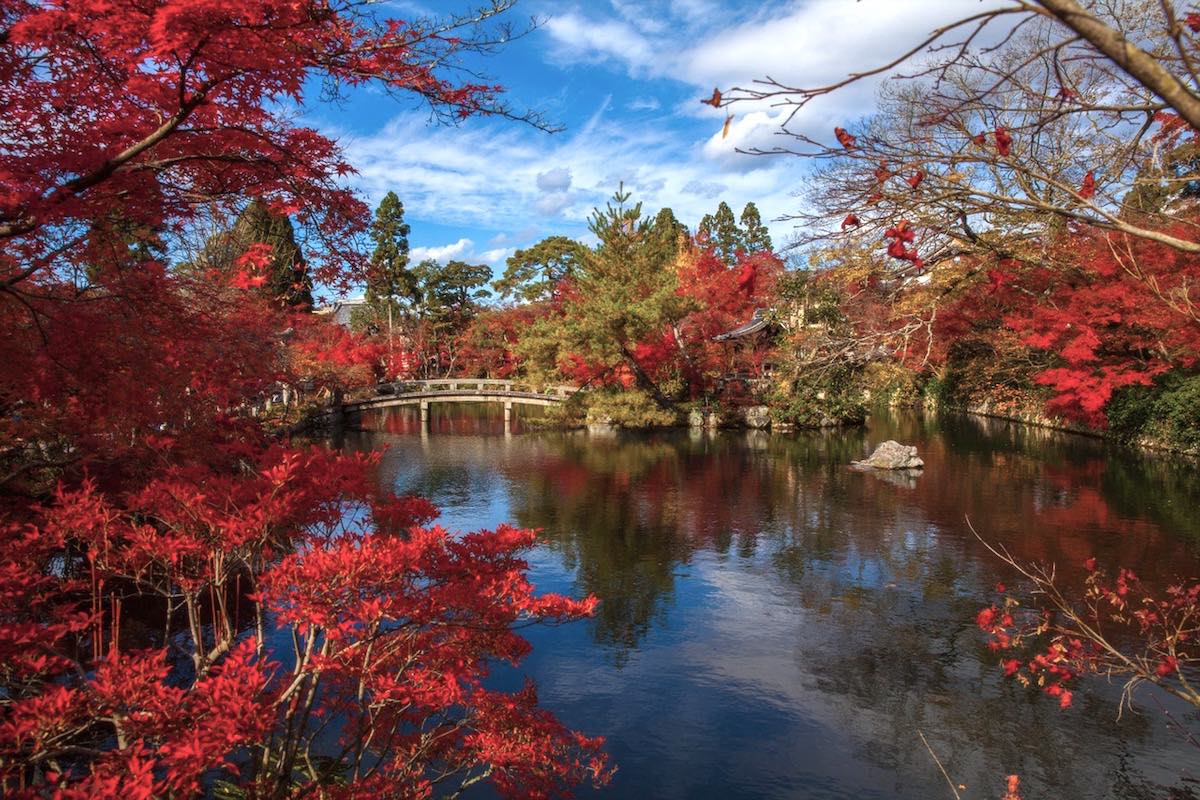 I hope you've found this post helpful! Any more questions about travelling around Japan? Pop them in the comments below.
Planning a big trip to Japan? Visit www.seejapan.co.uk or head to www.enjoymyjapan.jp to build your own personalised Japan itinerary.
As always all thoughts and opinions are my own! 
Enjoyed this post? Pin it for later…