Find out about travelling in Honduras, including Copan's hot springs, Roatan's paradise beaches and safety.
After an amazing week in Guatemala, it was time to cross the border into Honduras. The plan? To visit Copan and Roatan Island.
Copan is a small town made famous by the Mayan ruins nearby. While there we visited the Luna Jaguar Agua Caliente (hot springs). After an hour travelling on the back of a truck down bumpy, unfinished roads, we were all extremely happy to get off and take a dip!
What a beautiful place! Once across a rickety bridge, several different pools, each of different temperatures stretched out before us. They were all shimmering with crystal clear water. The hottest was around 90 degrees – too hot for us to handle… but there were a couple that were just perfect. It was like stepping into a perfectly warm bath. We spent a few hours there, drinking homemade cocktails, and rounded off the evening with a tasty Honduran BBQ.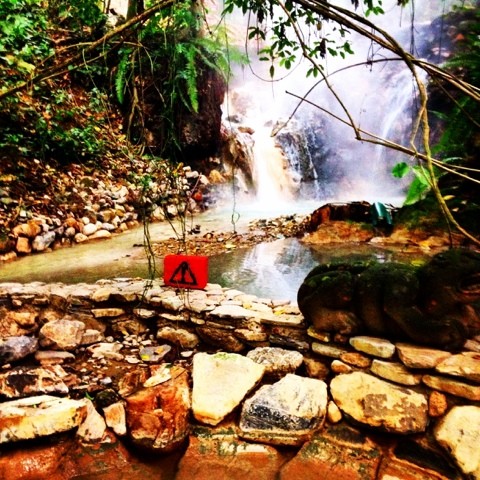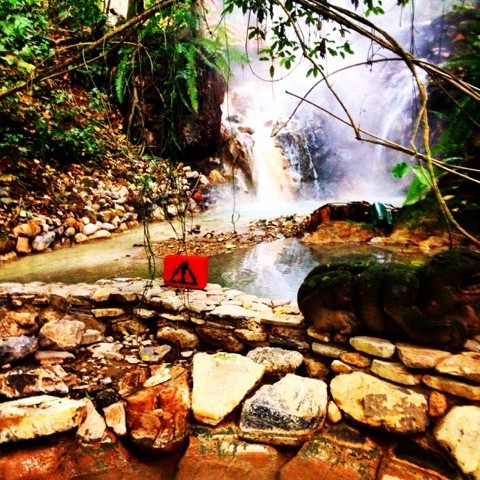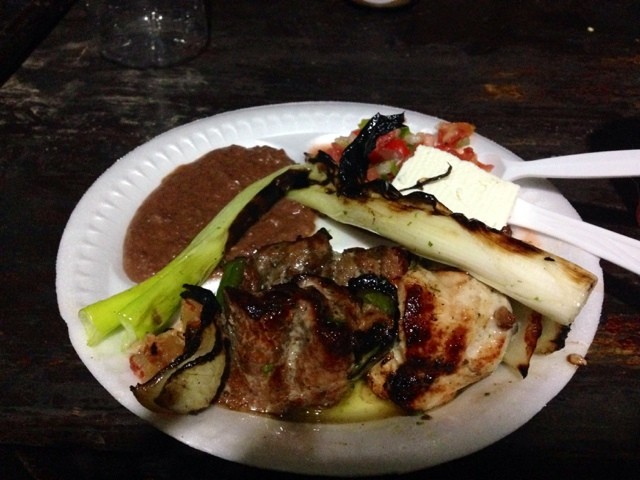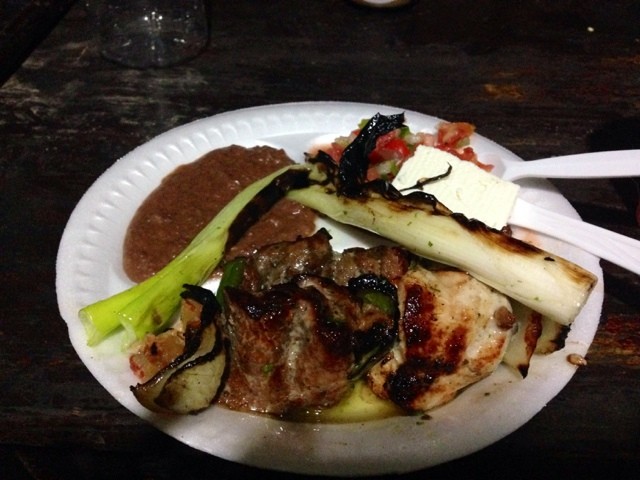 The next day, the paradise island of Roatan beckoned. To reach it, we had to snake all the way back to the Caribbean coast again.
I'd assumed that Roatan would be a stunning desert island with very few visitors. I mean, how many people do you hear going on holiday to Honduras? But I was wrong… very wrong in fact!
Roatan is a major cruise ship destination. Around 60,000 people live on the island, but each year approximately 250,000 people visit (most coming from 3000-capacity cruise ships). As a result, restaurant prices are inflated and hotels are pricier than other parts of Honduras. Even more surprising, there are separate supermarkets for locals and tourists. We obviously had no option but to visit the more expensive one.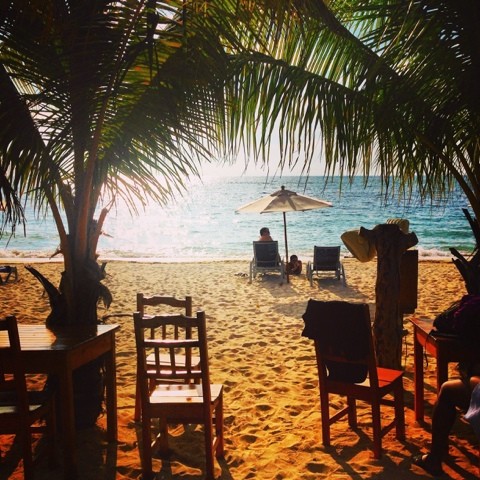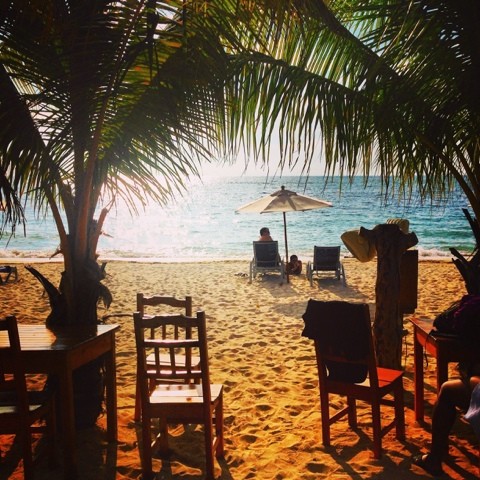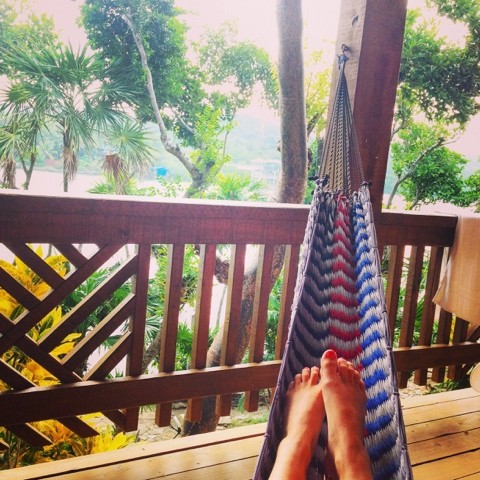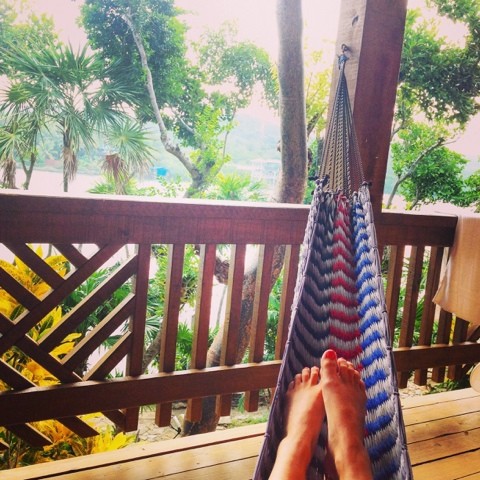 Activities on the island revolve around the water with snorkelling, swimming, diving, paddle boarding and kayaking on offer. We went on a snorkel tour which was really enjoyable, but sadly didn't come close to the quality I had experienced in Caye Caulker, Belize or Akumal, Mexico. The beach at West Bay was lovely and relaxing, with a light breeze cooling us down. This area is very picturesque, but don't be fooled into thinking this is the real Honduras!
Other than the beach activities, my personal highlight from my time in Roatan…? Belting out some tuneful karaoke in a beach bar! Not sure the locals enjoyed it as much as I did…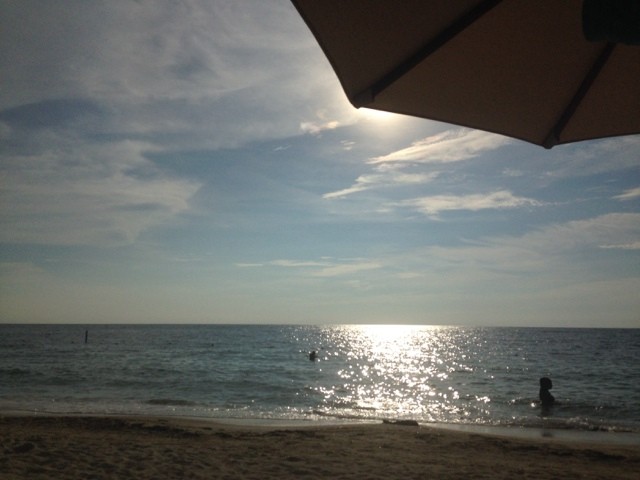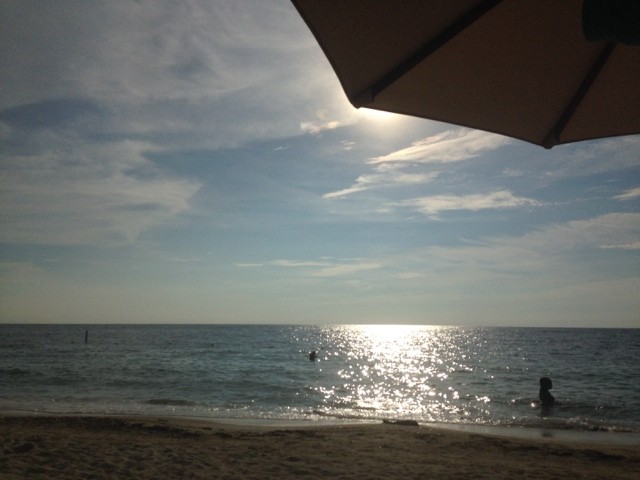 Safety In Honduras
Before I visited Honduras I was worried about safety. It has a reputation for crime, danger, and gang activity. At this point, I was really glad to be travelling as part of a group tour with Intrepid Travel. While I never felt particularly at risk, it was clear to see there were problems in the country. It was normal to see armed guards on the streets and security carrying weapons at general stores and banks. So long as you don't put yourself in any obviously dangerous situations, and you have your wits about you, you should be fine!
Next stop, I'm heading to Nicaragua for a few weeks of beautiful lakes, volcano boarding and plenty more!
Enjoyed this post? Why not pin it…