From snorkelling on Starfish Beach to partying at Aqua Lounge and exploring the beautiful rugged charm of Bocas Del Toro, this is a part of Panama not to be missed!
Crossing The Border From Costa Rica To Panama
But first, one of the funniest border crossings yet. The crossing is at Sixaola – and it's a little shaky to say the least. Rather than a standard road with some fences, security and a few trucks… this was a disused railway bridge over a river, with several missing planks of wood and a fairly sheer drop into a river either side. It was an adventure to cross it, and a relief to be across and in Panama!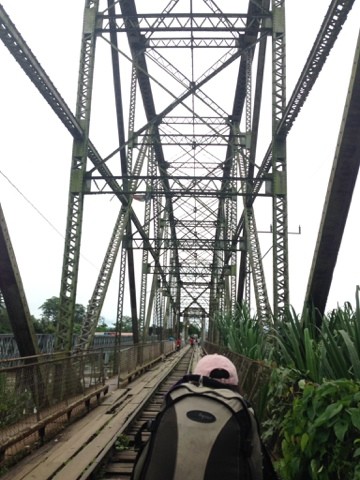 We took a bus straight to the water taxi which would take us to the picturesque islands of Bocas Del Toro. Bocas is a huge archipelago of Islands with a few populated ones, and plenty left uninhabited but for the natural wildlife living there. Colon is the principle island, followed by Isla Bastimentos – which we were staying on at the family-run Hotel Caribbean View. This was by far one of the friendliest hotels I have stayed in. Within minutes I felt like part of the family.

Things To Do In Bocas Del Toro
The main reason people visit these islands is for the beaches which are perfect for snorkelling and diving. We took a boat out for the day to visit Starfish Beach, Bird Island and a few other places including a spot where we saw rays, sharks, and a lot of tropical fish. It was a moment to take in the scale of the archipelago and see some beautiful sights.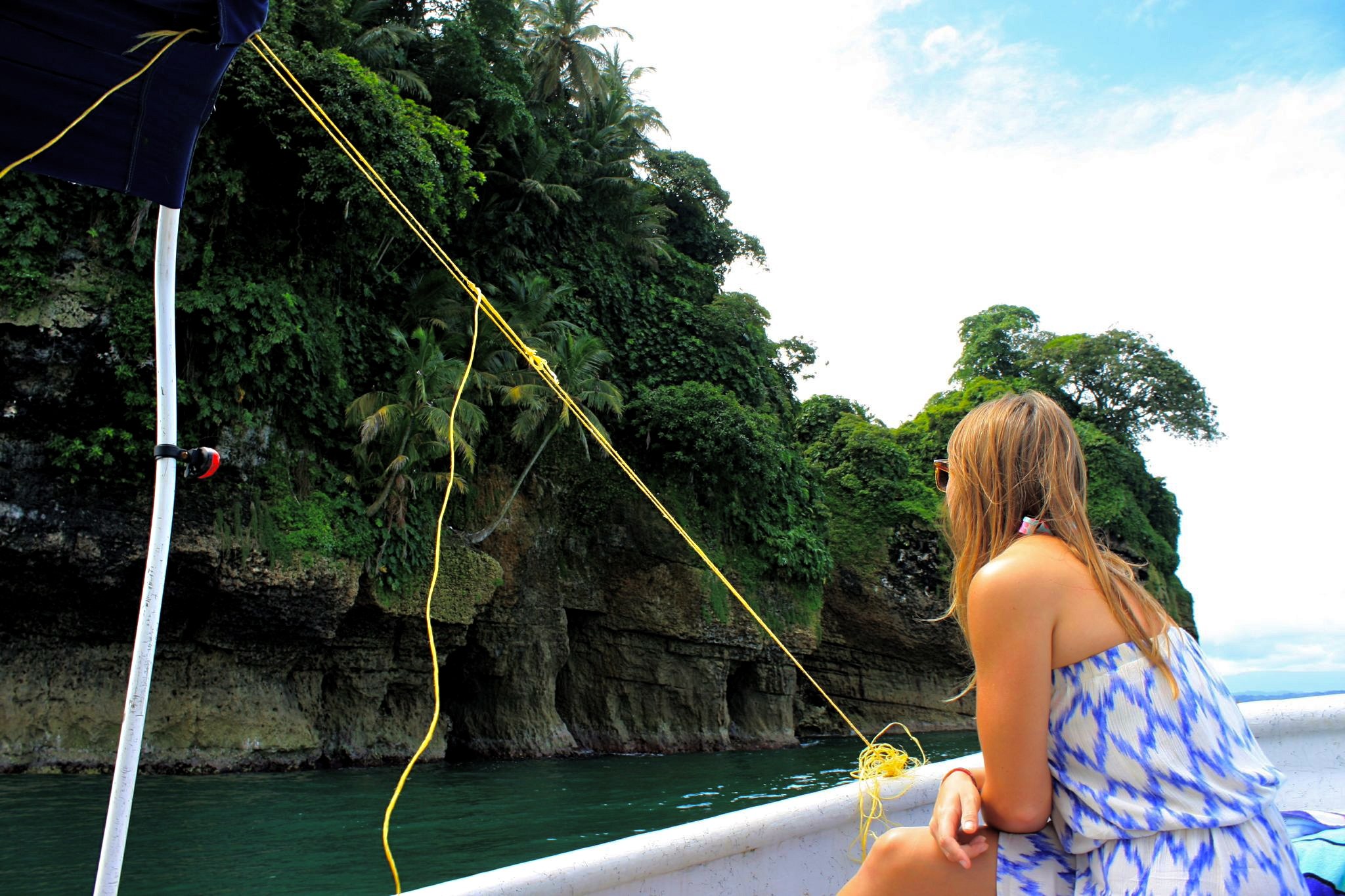 Starfish Beach is tropical paradise. Some of the clearest water I've ever see, beautiful palm trees lining the sand, and bright orange starfish scattered in the water. Bird Island was uninhabited… apart from the birds and crabs. Rock formations jutted out and water was visible through beautiful eroded archways.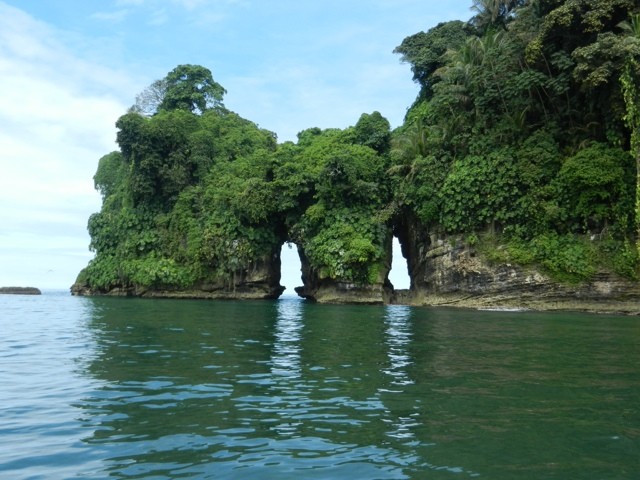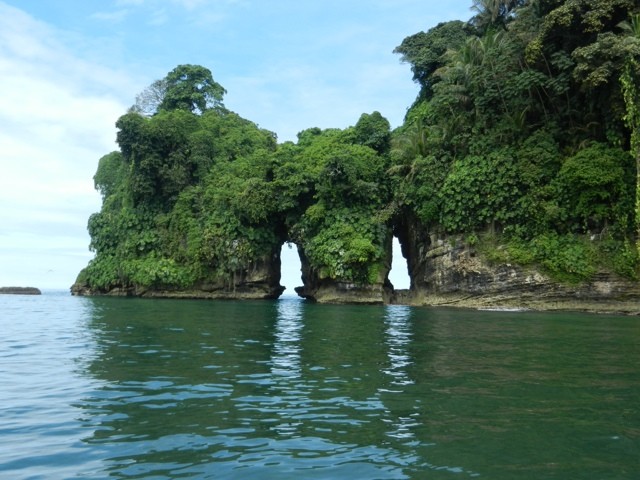 One of my favourite places was a cafe called Up In The Hill at the top of Isla Bastimentos. The route was unconventional – climbing through fences, over barbed wire, and following encouraging signs such as 'Only 5 more minutes' and 'Best coffee this way'. After 15 mins we made it to the top and a beautiful oasis of calm and creativity. It's a cafe, shop and sells lots of tempting natural body products mostly made from coconut oil. The coffee was good and it was impossible to leave without buying a few extra treats. I purchased the natural insect repellant and bite ease after experiencing a full on assault by Panamanian mosquitoes!
Dinner options were few and far between on Bastimentos but it was only a ten minute journey by water taxi to Colon which had lots to offer. There's also a night market and street entertainment. One evening after dinner we ventured to Aqua Lounge – a club on its own island built with areas to swim in, inside the club! What an experience! The music was pumping and there was a good vibe inside. If only we didn't have to get on a boat to get back to the hotel!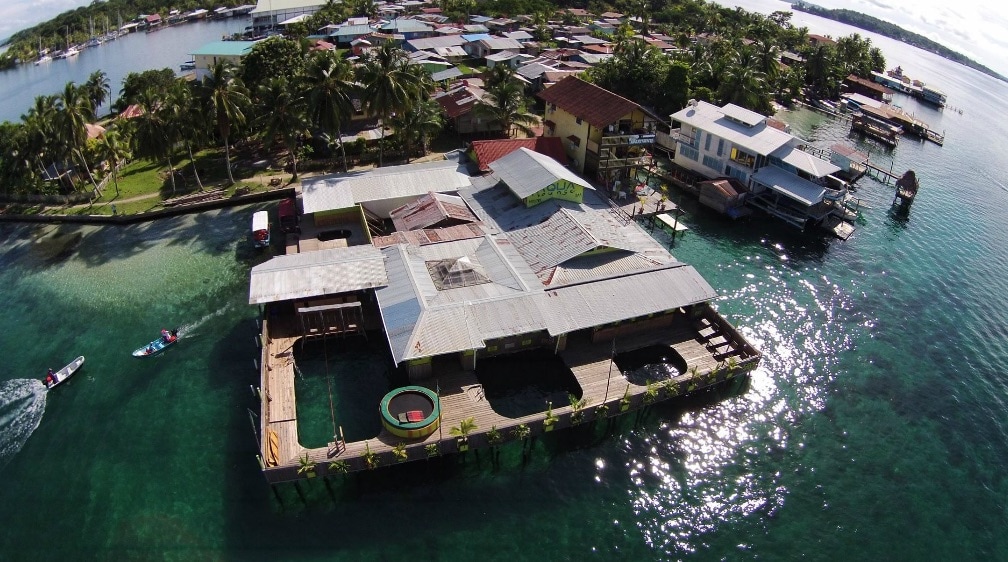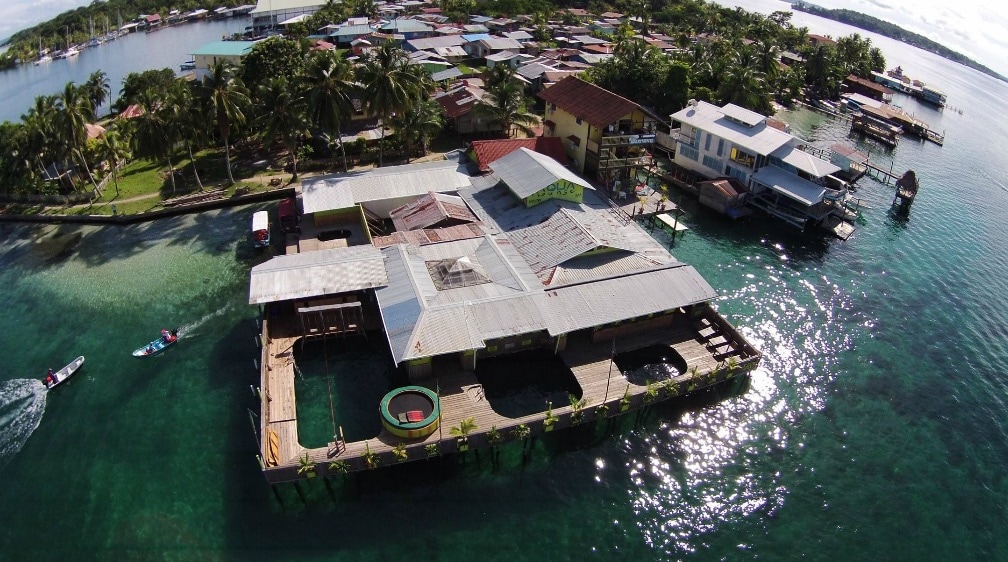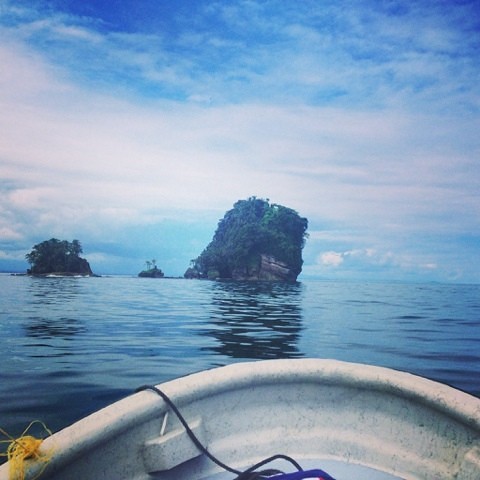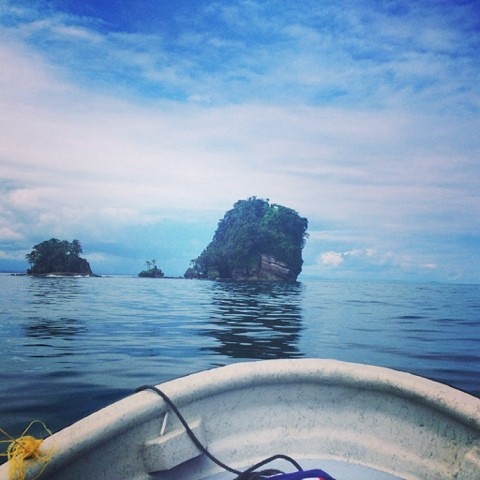 Next stop… the Panamanian rainforest town of Boquete!
Enjoyed this post? Pin it…