It's time to find out where to stay in Cyprus, including some beautiful, quirky and historic hotels.
When you think about holidays in Cyprus, you probably think of lovely sandy beaches, all-inclusive resorts, slightly dodgy evening entertainment, teenagers partying Ayia Napa and of course… glorious sunshine! Well I did anyway. That was until I was invited to explore the island with Cyprus Agrotourism.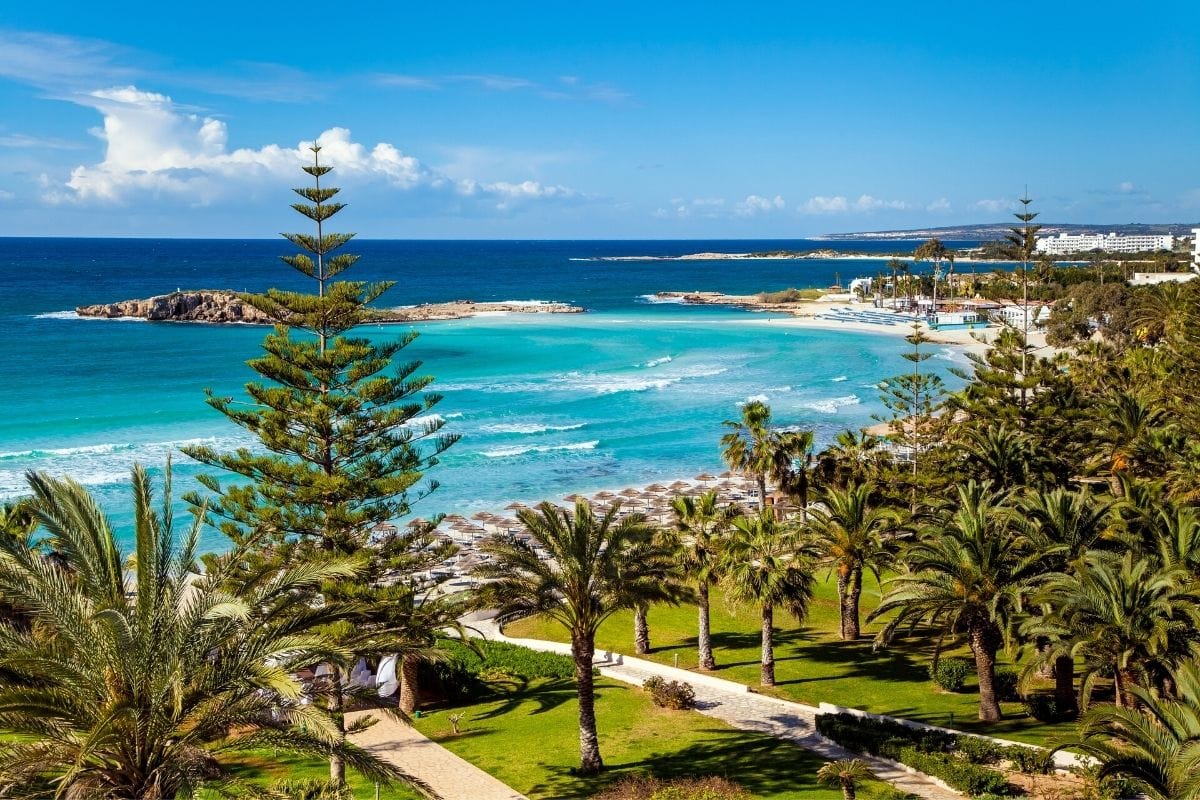 I was surprised to find a whole other side to the island. One full of stunning views, unique hotels, delicious food and some of the most wonderful, hospitable people I've come across in a long time. I also discovered some incredible hotels in Cyprus, including some truly special and historic places to really relax and unwind.
Check out the 60 second video I made for Metro during my trip.
Why Visit Cyprus?
There are so many reasons to visit Cyprus. In just three days I tried my hand at bee keeping and wine tasting, ventured up into the Troodos Mountains, explored some photogenic villages, checked out a top spa, ate my way around the island and even found an hour to relax on the beach. Well, I've never been one to sit still for long! But seriously, there are lots of things to do in Cyprus…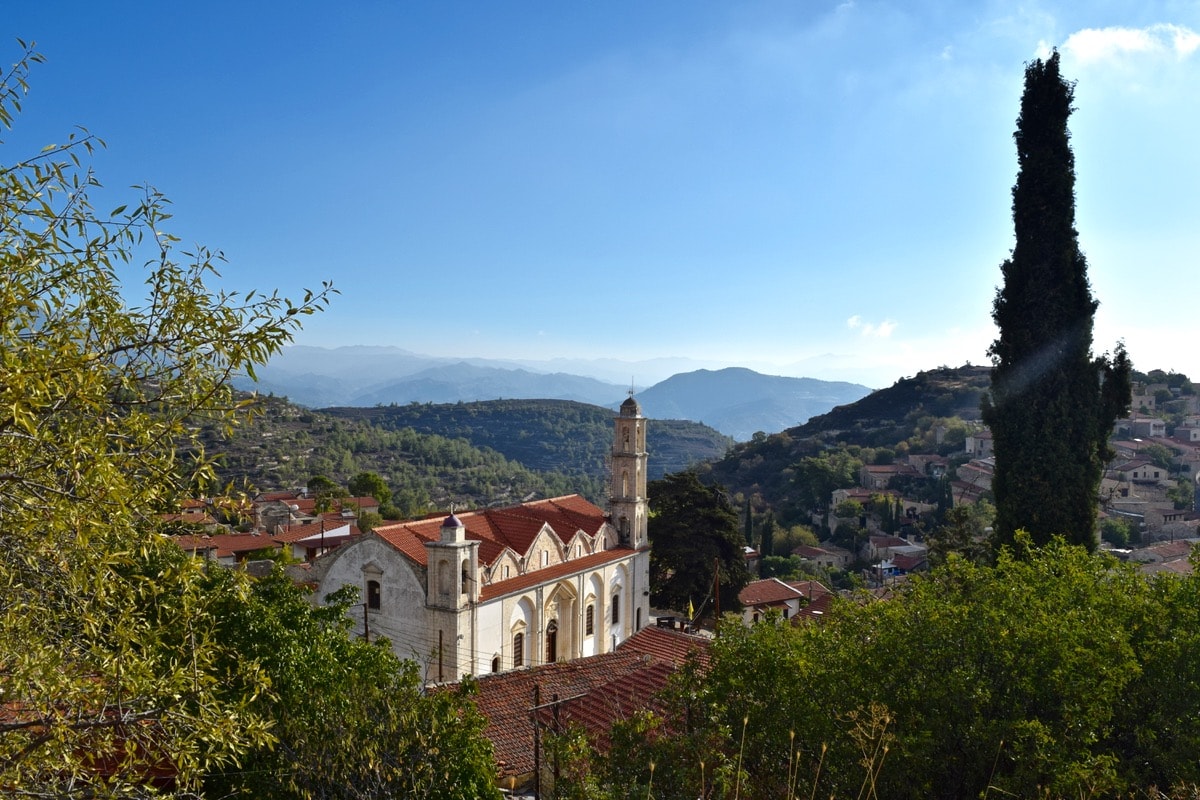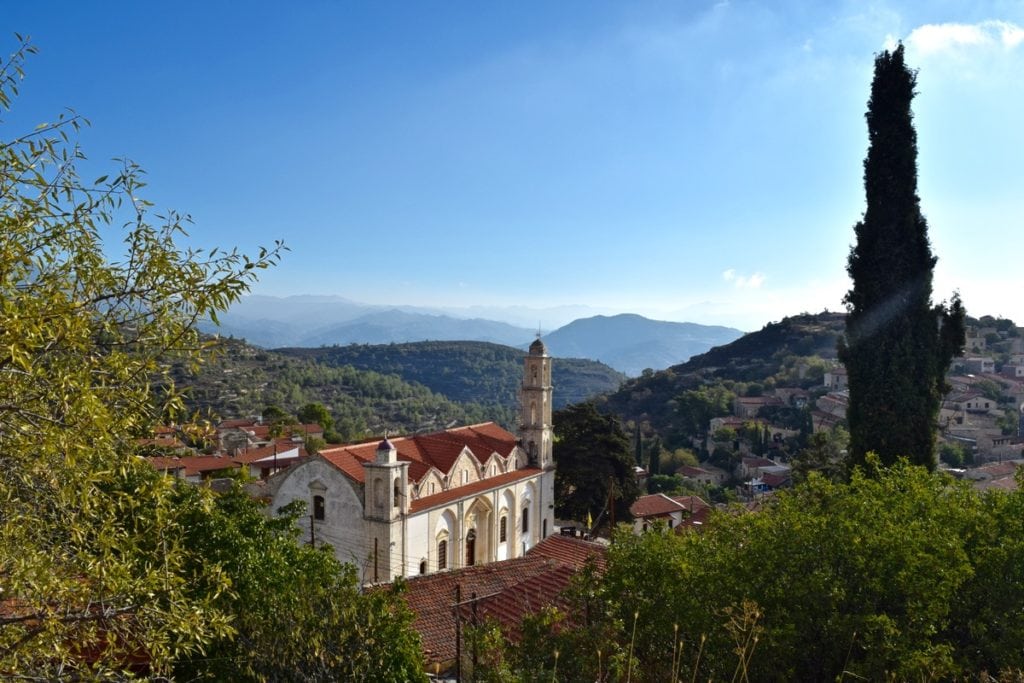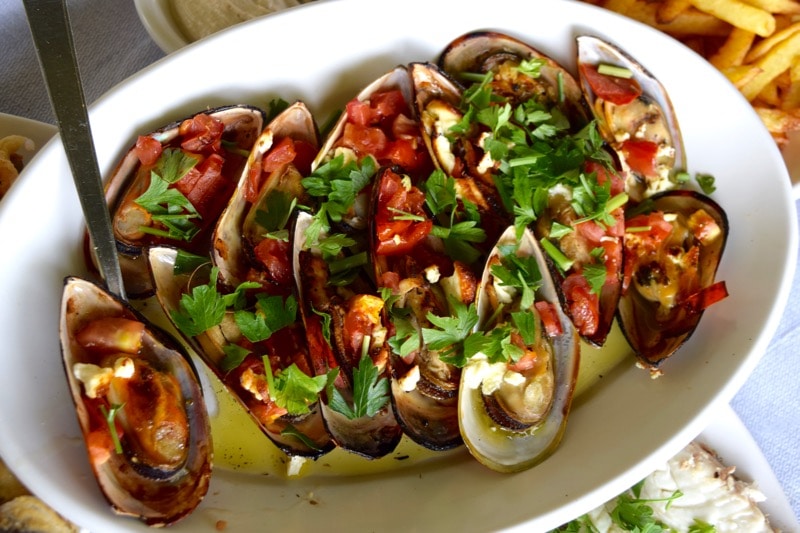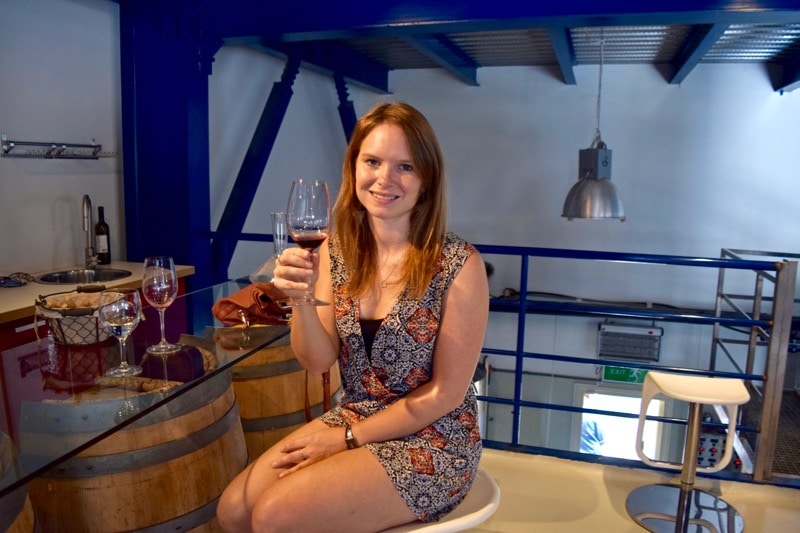 Plenty of stories from my trip to come, but right now I want to tell you all about some beautiful off the beaten track Cyprus hotels.
Historic Hotels In Cyprus
Around 20 years ago, people in Cyprus started to renovate their crumbling stone houses (some of which were around 300 years old!) and convert them into accommodation for holiday-goers. They were given government grants and slowly bit surely, the agrotourism industry started to grow. Crumbling wrecks were transformed into inviting hotels and rural retreats. It was an incredible way to preserve history.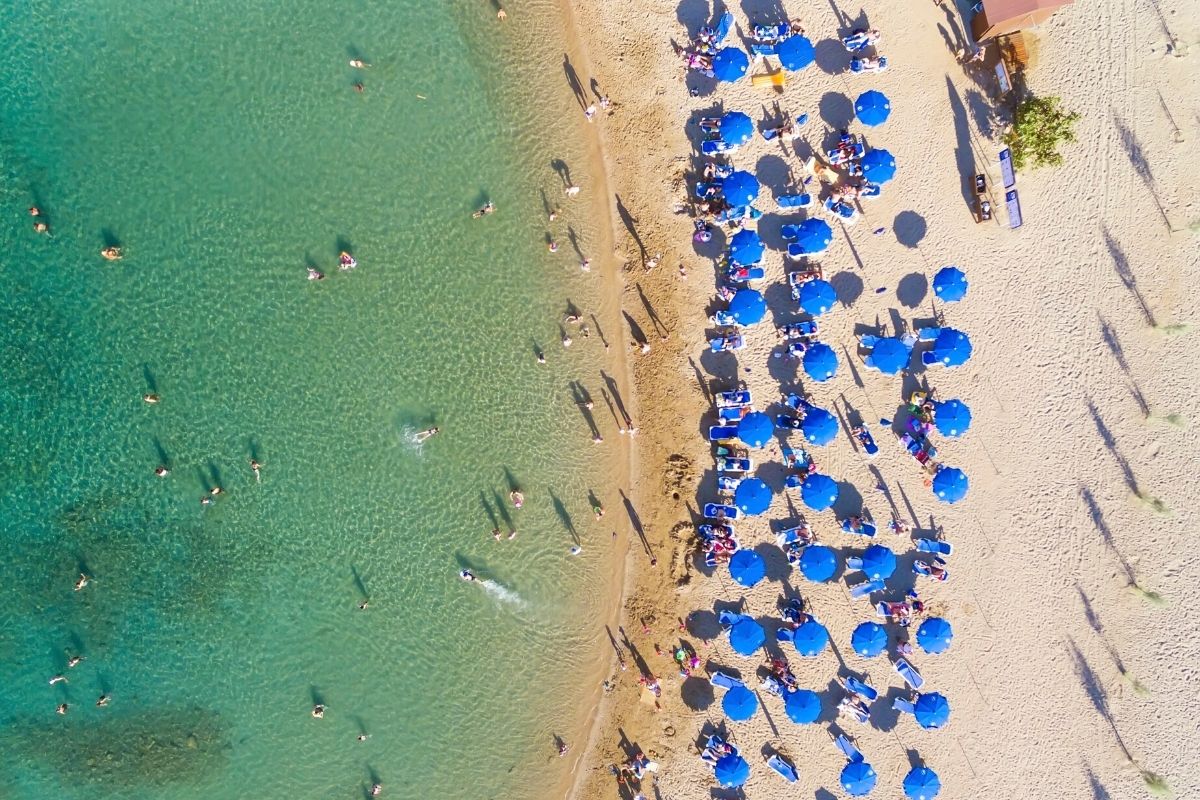 Offering something totally different from branded resorts on the coast, this accommodation gives guests a chance to get to know the locals, the culture, the landscape and history, all while enjoying a relaxing stay in a boutique hotel or B&B. Personally, I was amazed at the high standard of accommodation and if someone asked me where to stay in Cyprus, I'd recommend one of these authentic hotels.
All have wifi, lovely décor and many of the options are really luxurious with pools, hot tubs, and gourmet restaurants, all while keeping the ancient feel of the buildings. They are also very competitively priced. No two rooms are the same… or hosts come to that! Some are ex-pats, some are locals, but they have a few things in common – they're passionate and love to share their stories.
Where To Stay In Cyprus: A Guide To Cyprus Hotels
Located in the small village of Vavla, this charming converted stone house dates back to the late 1800s. Arriving at night, it was lit up beautifully, with a pomegranate tree and old stone well in the courtyard, beautiful arch work, and pots of flowers leading the way to our upstairs apartment.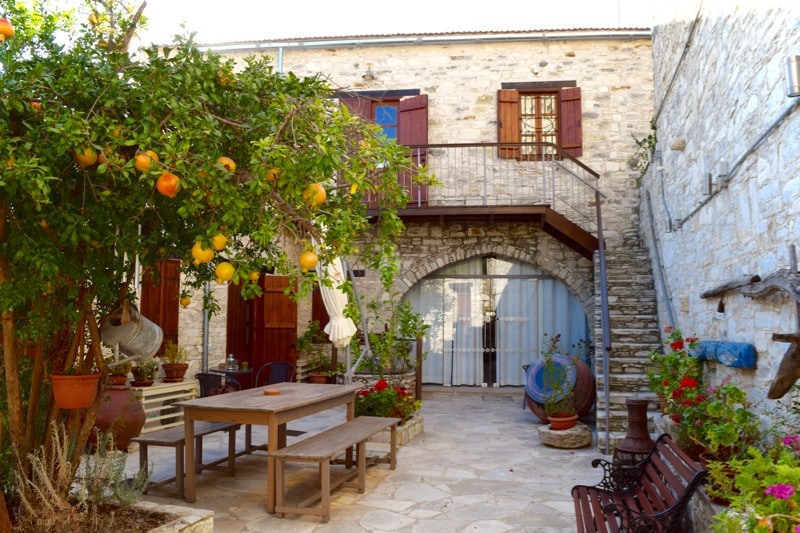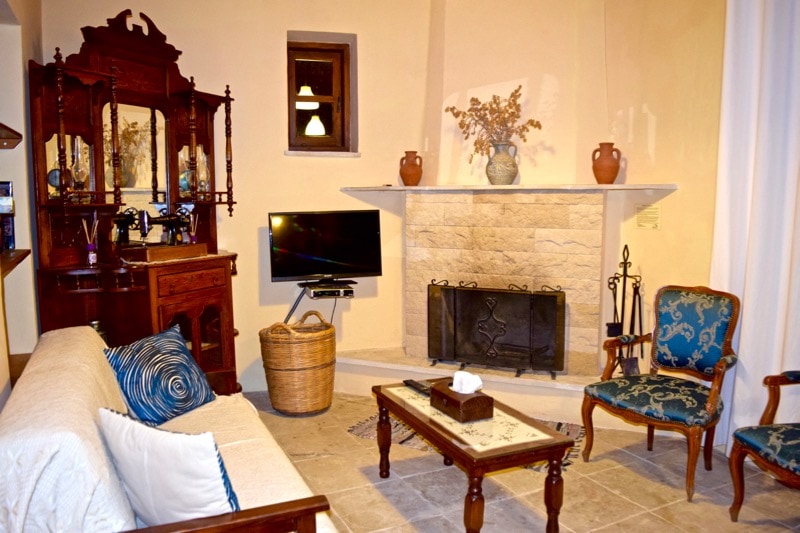 The Anoi Apartment has two bedrooms – one of which features a traditional four-poster bed and cute embroidered cushions. The large kitchen and lounge area would make it perfect for a family stay, with plenty of room to spread out.
There were some stunning items of vintage furniture, a Singer sewing machine, and even delicious gifts of local olives and olive oil. Our host Kelly (originally from the US) told us all about the restoration process and was keen to show us photos of the relatives who had been part of its creation. She explained that a lot of the items displayed in the apartments had been passed down through the generations.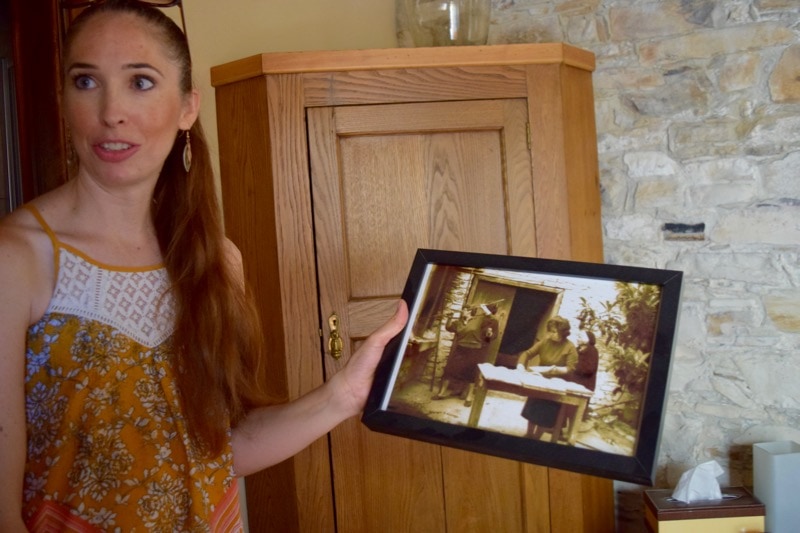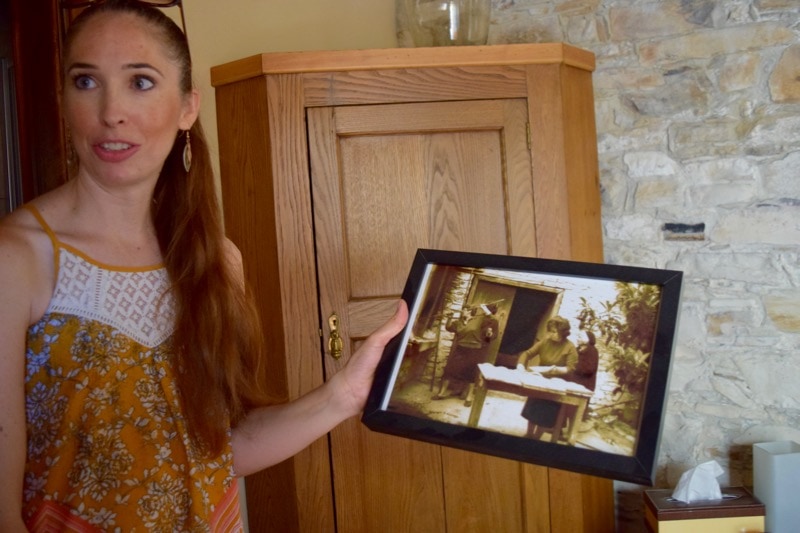 She was even considerate enough to provide a Cypriot snack as we'd arrived so late. I couldn't get over how sweet and thoughtful that was. It's worth bearing in mind that they also offer visits to their family orchard during harvest time – something I'm sad I didn't fit in this time!
Price: From 55 EUR per night for a studio apartment
Find out more and check latest prices and availability.
Next door to Vavla Rustic Retreat is Donna and George's lovely home (a US / Cypriot couple). Originally built by George's father, it is another incredible restoration job on the island.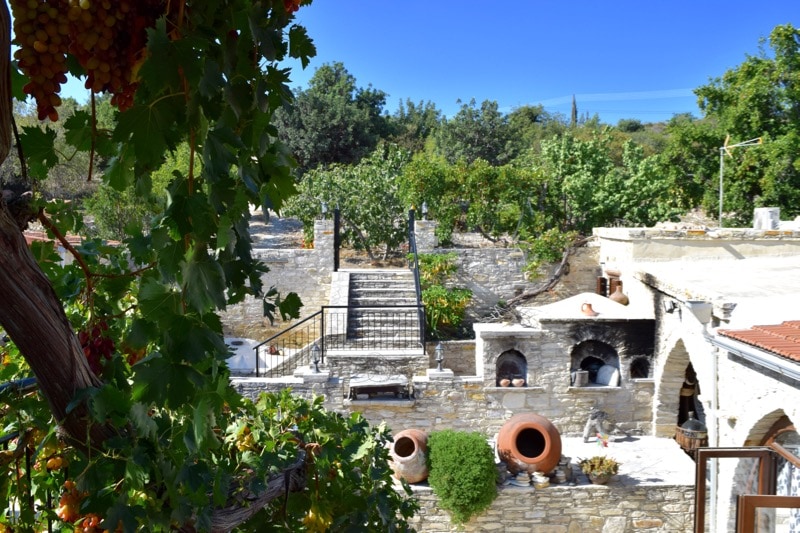 Donna shared stories of the lengthy restoration process while serving up a delicious Cypriot breakfast with a twist – think American 'cwoffeee', halloumi and anari cheese along with tasty home made jams.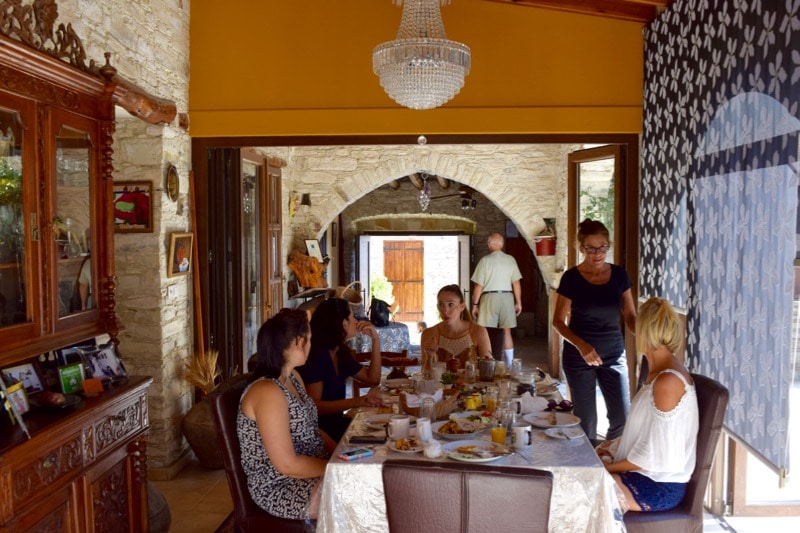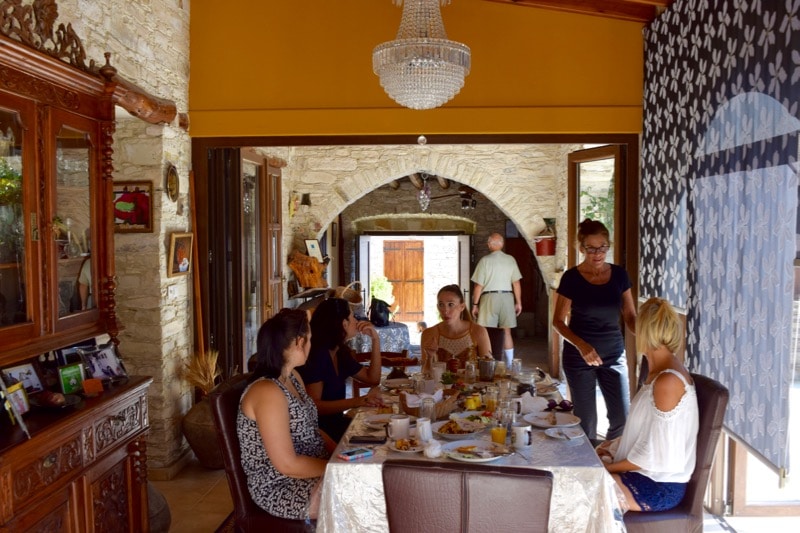 From a crumbling stone structure with animals, grappa production, a bedroom where 7 of them slept in 3 beds and an old kitchen space, they worked hard to install electricity and transform it into a beautiful guesthouse. With a stunning terrace covered in vines bearing huge bunches of grapes, and incredible views of the mountains, this is a really relaxing spot for a short break.
Slightly out of character from the beautiful old stone, the fruit trees and flowers was a hot tub… "We tried planting everything there," Donna said. "Nothing worked, so we installed a hot tub!" Fair enough I thought… it would certainly be a perk for anyone staying!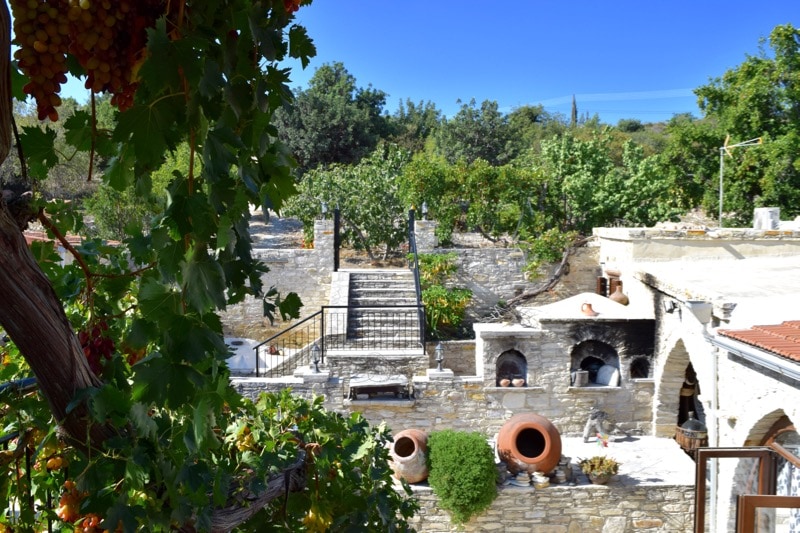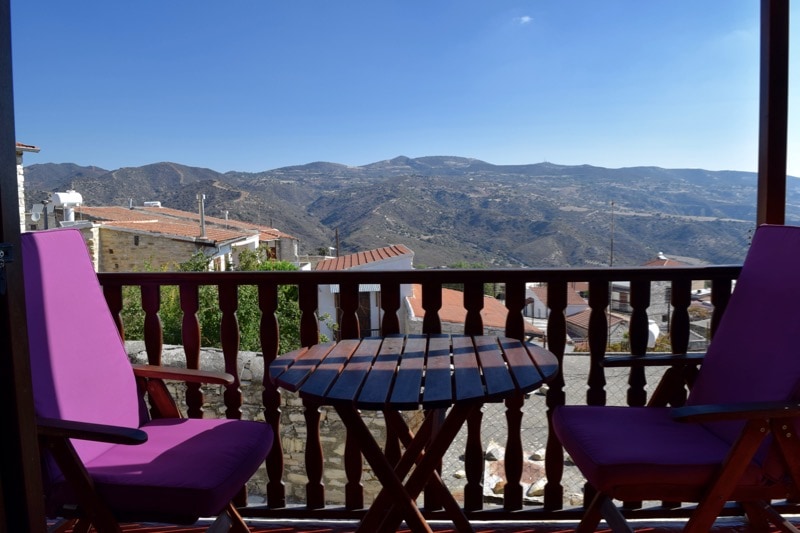 Price: From 80 EUR per night
Find out more and check latest prices and availability.
Where to stay in Cyprus if you love colour? Kato-Drys! W ith its colourful shutters and beautiful old stone, Kato-Drys is one of the most photogenic villages in Cyprus. Garden Kamara House is surrounded by lush gardens full of fruit trees, vegetables and colourful flowers.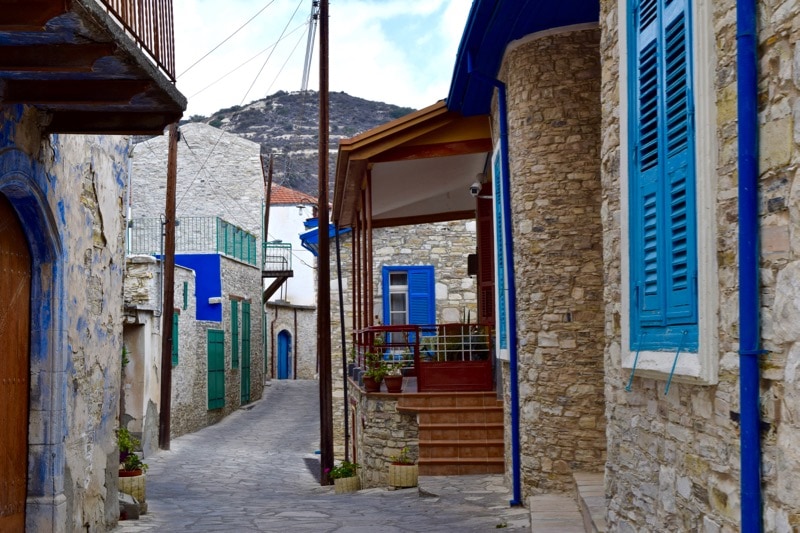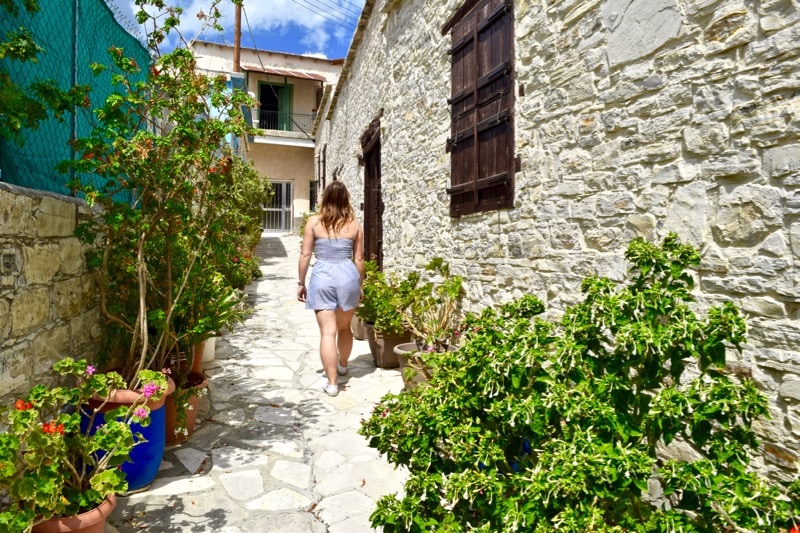 There are two rooms with en-suite bathrooms, along with a kitchen and a living room with an old stone fireplace. It's in a great location, not just for exploring the pretty streets in the village, but also because it sits in the same complex as the Bee and Embroidery Museum – a museum all about the region's history.
It's a peaceful spot, although when I met the family running it, we became a bit raucous after trying local sweet wine Commandaria!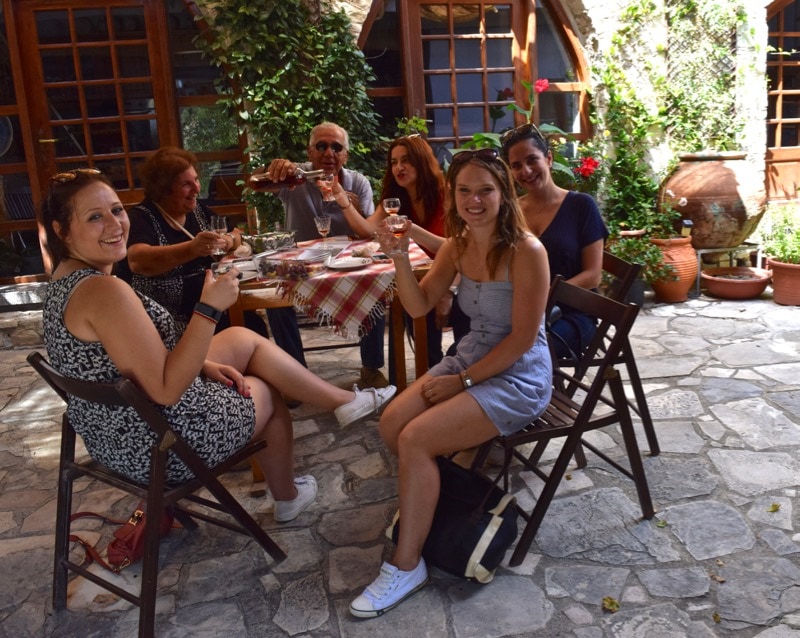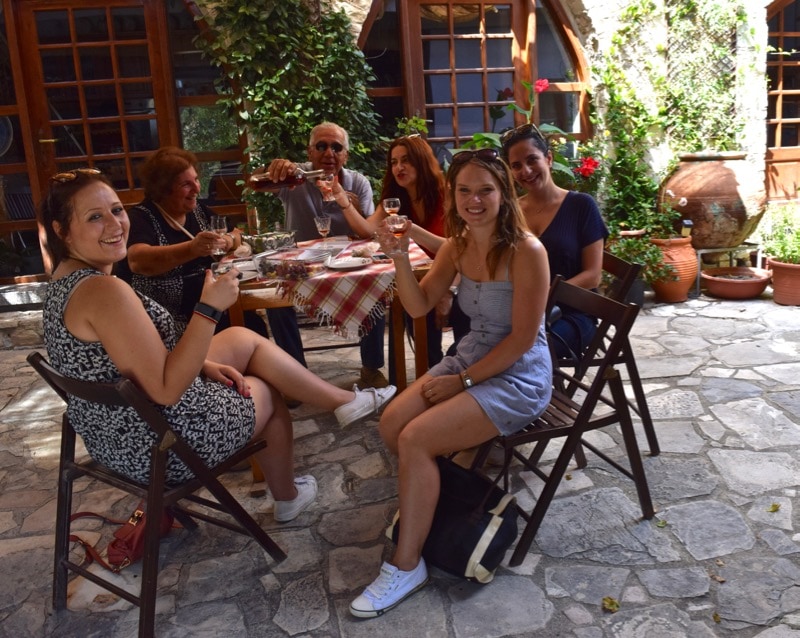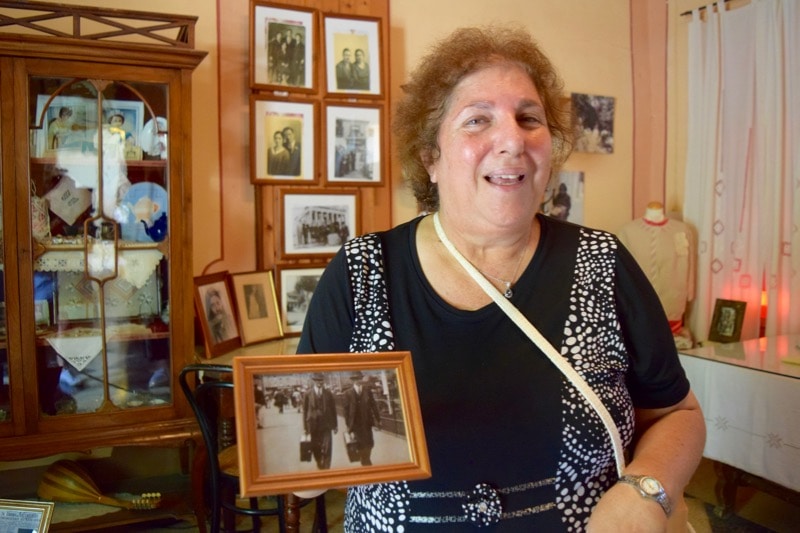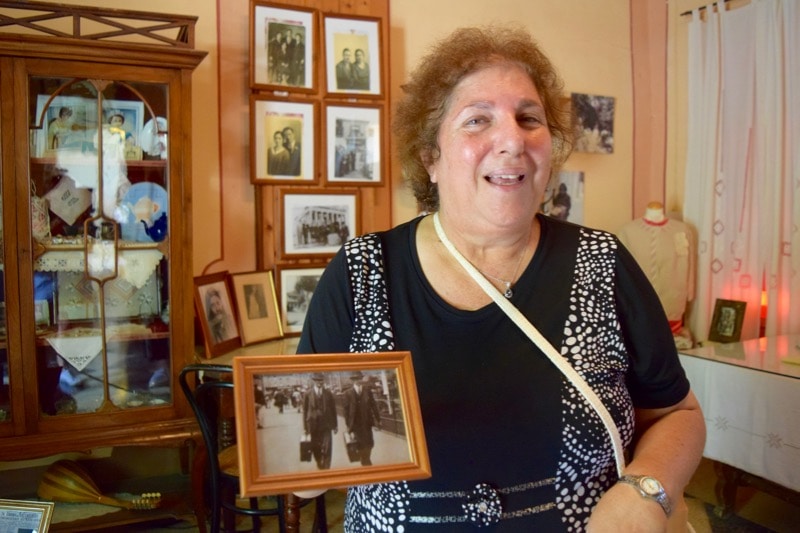 Price: From 75 EUR per night
Find out more and check latest prices and availability.
Built in the 19th Century and located in one of the oldest wine growing villages in Cyprus, this picturesque, rustic guesthouse offers fully equipped apartments for those craving a traditional experience. The two-floor stone house has its own private garden and patio, where guests can relax among the beautiful trees and flowers.
This accommodation is the perfect choice for wine enthusiasts, as the area has a wide array of wineries and taverns where you can sample the local wines. You can even bring your furry friends along, as this guest house is pet-friendly!
Price: From 68 EUR per night
Find out more and check latest prices and availability.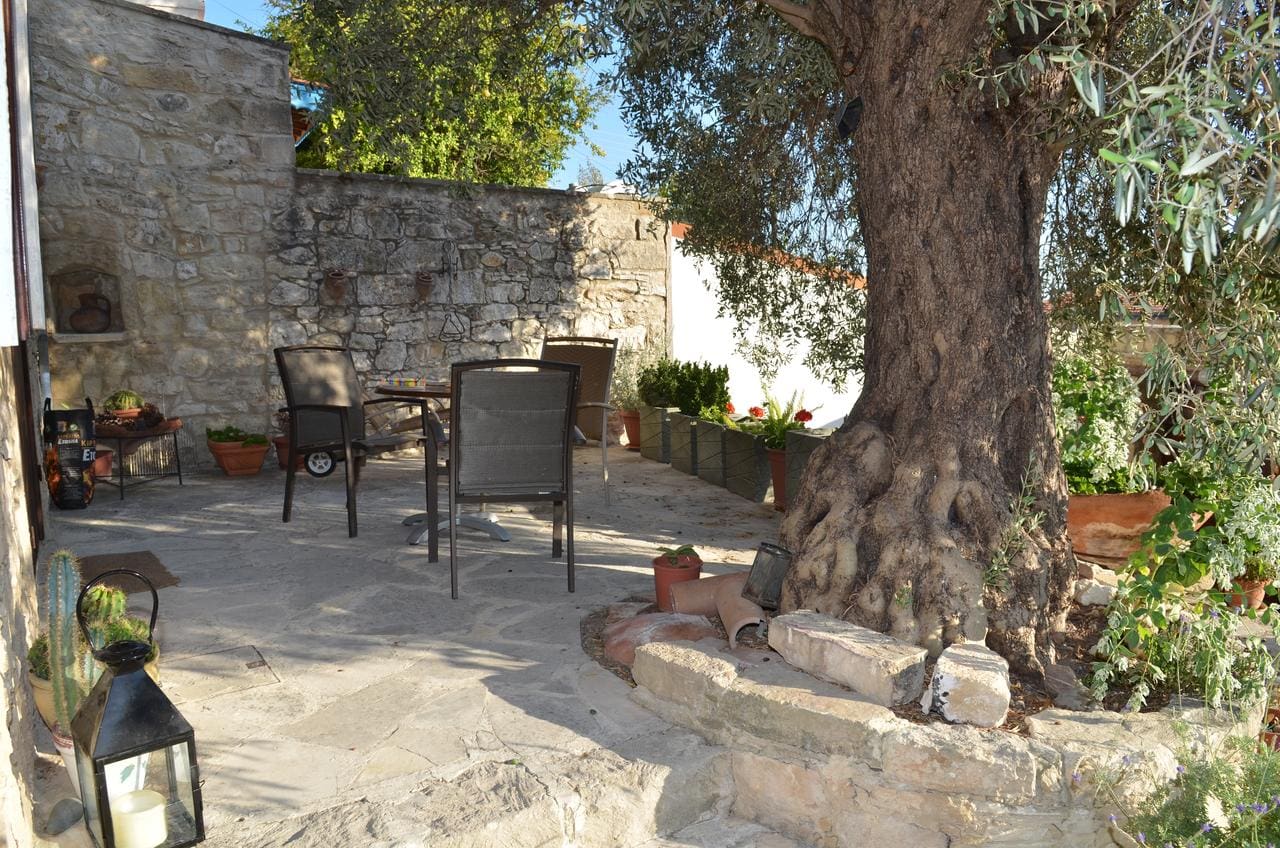 Stay in a historic 100-year old farmhouse, which has been fully renovated into a charming Cypriot guest house. Classed as a boutique hotel, this accommodation has a beautiful garden is a great choice for couples and families alike.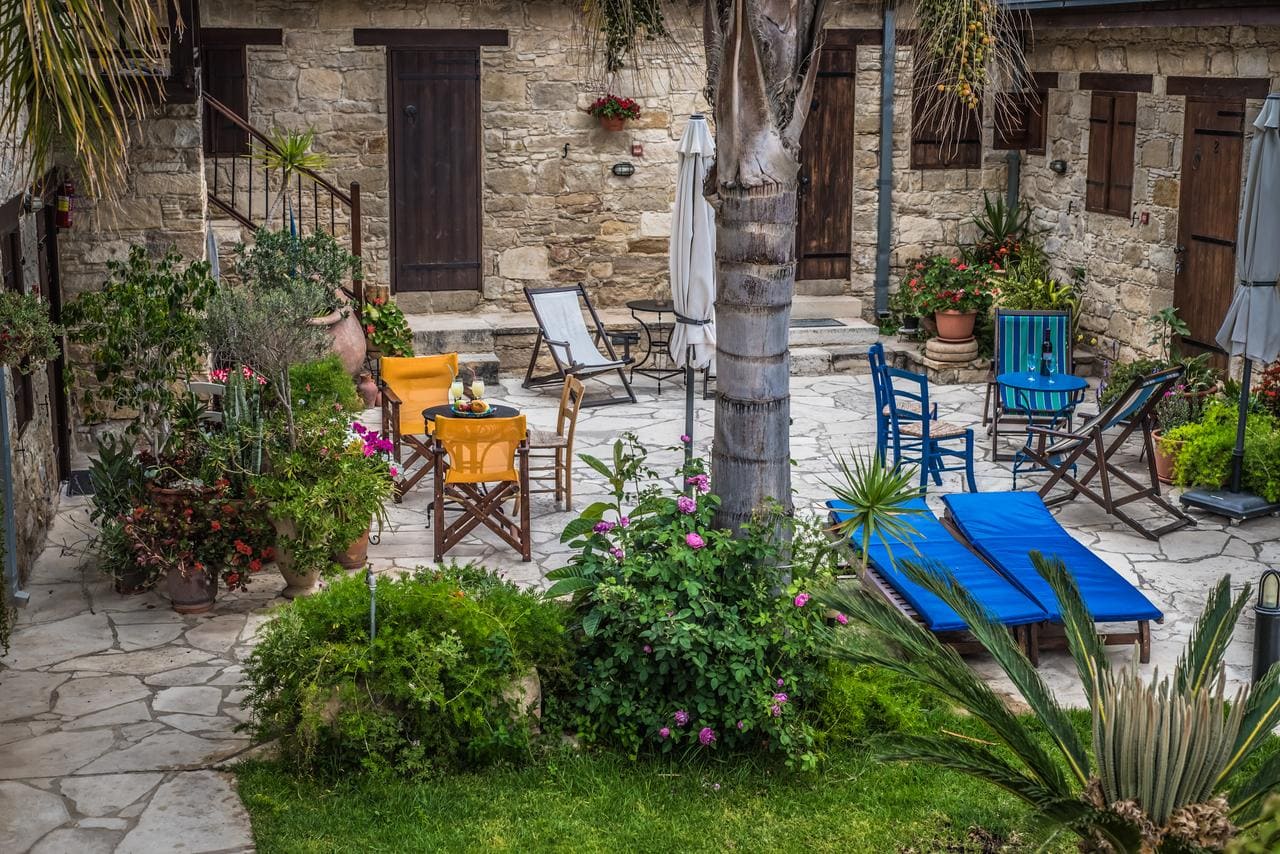 Enjoy breakfast in the gardens or watch the starry skies at night. Choose from self-catered studio apartments or a one-bedroom flat. They're all tastefully decorated with rustic furnishings. Situated close to Limassol's centre, you can soak in the hustle and bustle of daily life and then escape to the peace and quiet of Niki's House.
Price: From 55 EUR per night
Find out more and check latest prices and availability.
Located in Miliou, under 25 kilometres from Paphos International Airport, this adult-only hotel is actually a restored monastery. Find tranquillity and peace among the almond trees and citrus groves that surround the resort or take a stroll through the hotel's very own vineyard.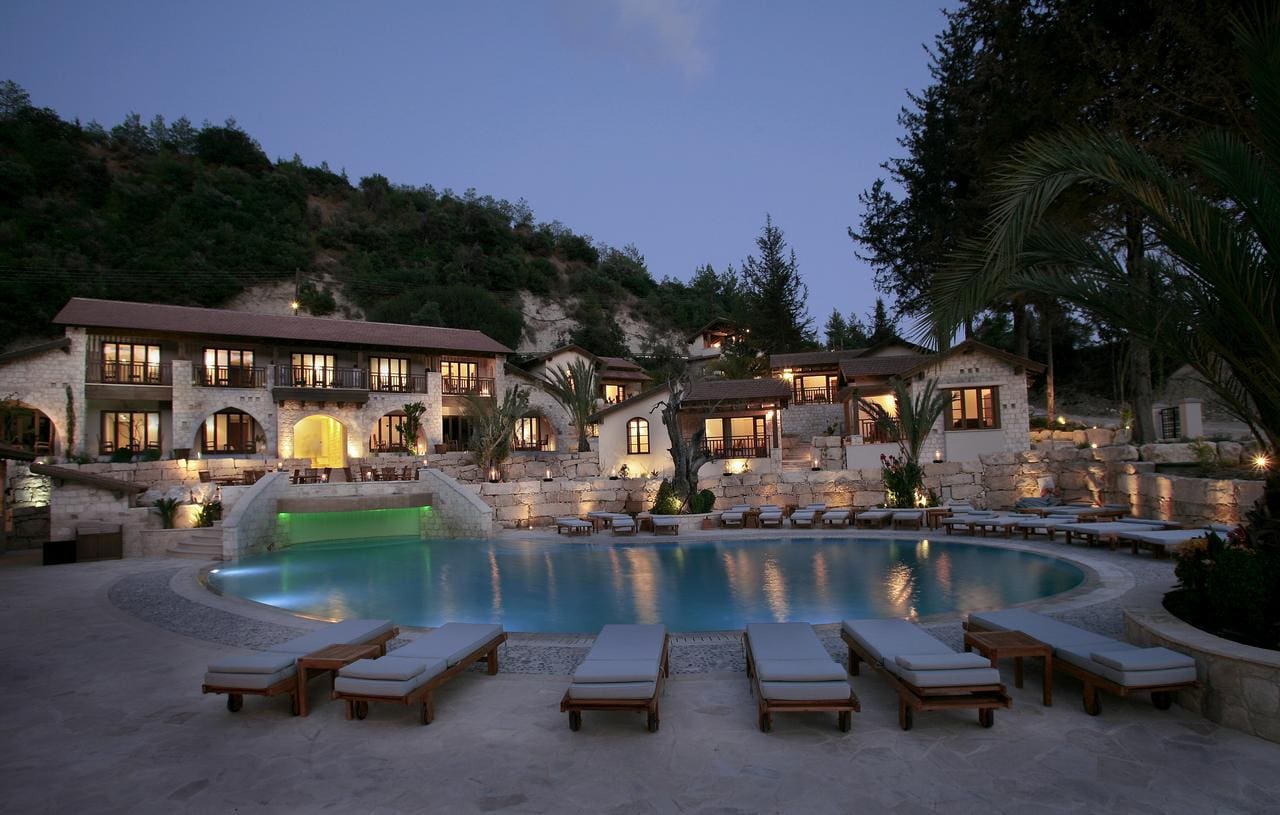 It's one of the smartest tradition-style hotels on the island, with a beautiful pool and spa on site. Choose from a selection of rooms, suites and bungalows, all of which are fitted with everything you need for your stay.
Whether you're visiting the on-site 13th century chapel, admiring the 300-year old marble flooring or taking a refreshing dip in the spacious outdoor pool, you can be sure that you're getting the best of both worlds – traditional and modern!
Price: From 146 EUR per night
Find out more and check latest prices and availability.
In the beautiful village of Agios Theodoros (just a 5-minute drive from the beach) you'll find To Konatzi Tou Flokka traditional guesthouse. It's a renovated farmhouse offering modern-day amenities. The charming 19th century house retains most of its original features, including rustic wooden vaulted ceilings, stone arches and a paved patio onto which each of the rooms open out.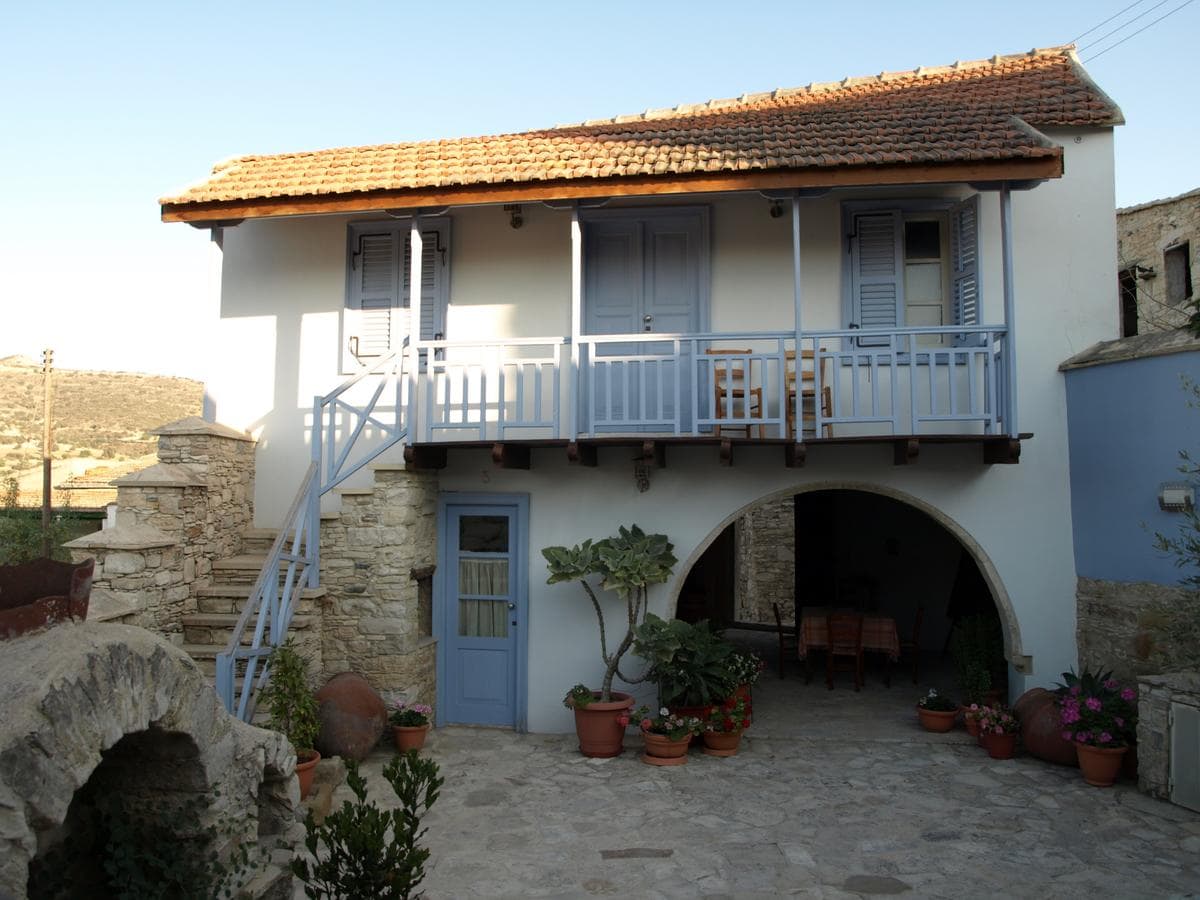 The pastel coloured suite, studio and apartments available are decorated in a Cyrpriot-style but with a modern twist. Plus you'll find all the comforts you'd expect from a 21st century guesthouse, including WiFi, satellite TV and air conditioning.
Price: Min stay three nights. Around 125 EUR for three nights
Find out more and check latest prices and availability.
Located in the stunning village of Lofou, Oinoessa is divided into two luxurious stone-built houses containing six deluxe studio apartments. In terms of design, this is one of my favourite Cyprus hotels we visited.
I stayed in a split-level apartment with a kitchen and lounge area downstairs, then the bedroom and en-suite bathroom above. It was a clever use of the space and while the stonework was historic, this was one of the most modern options I stayed at during my trip.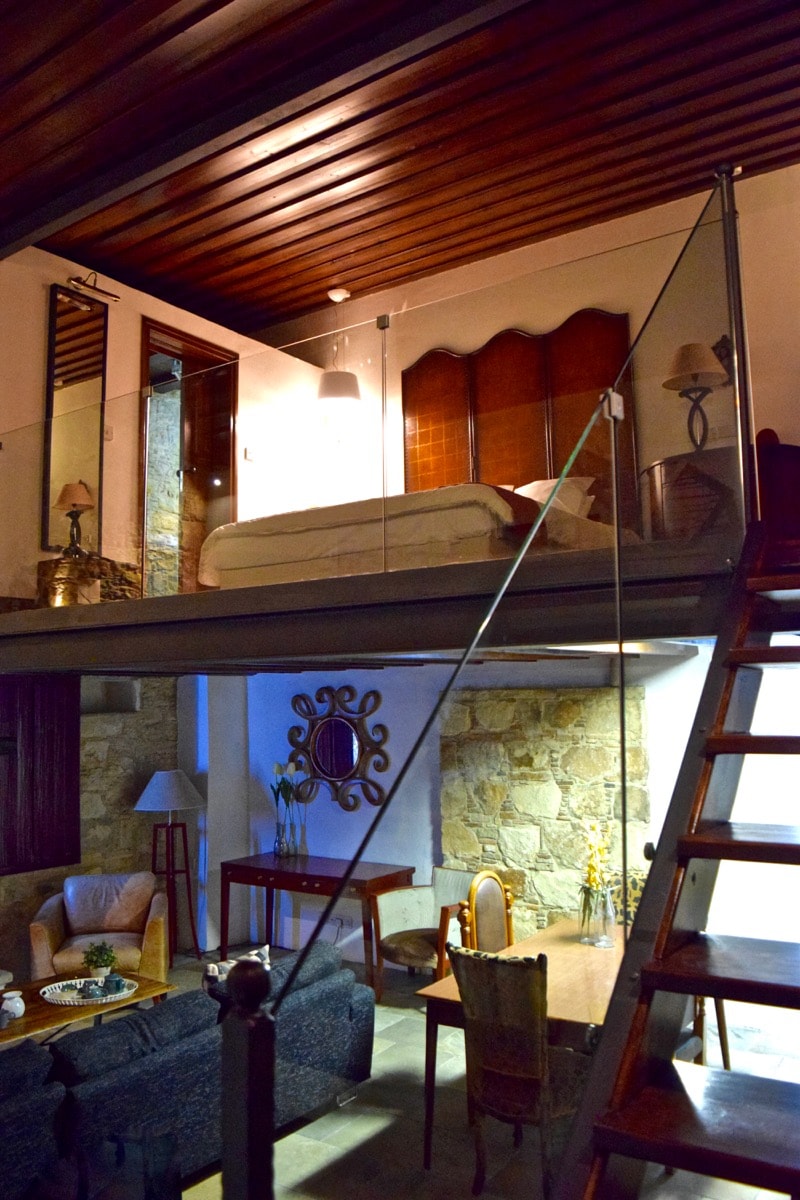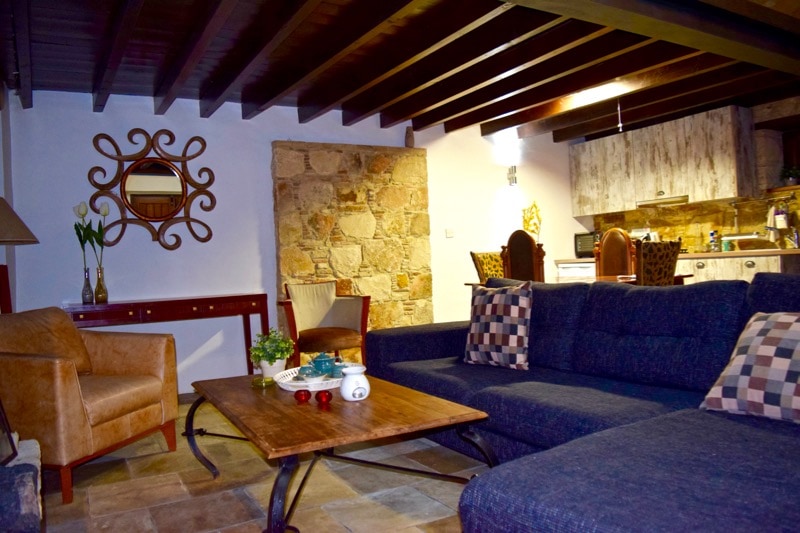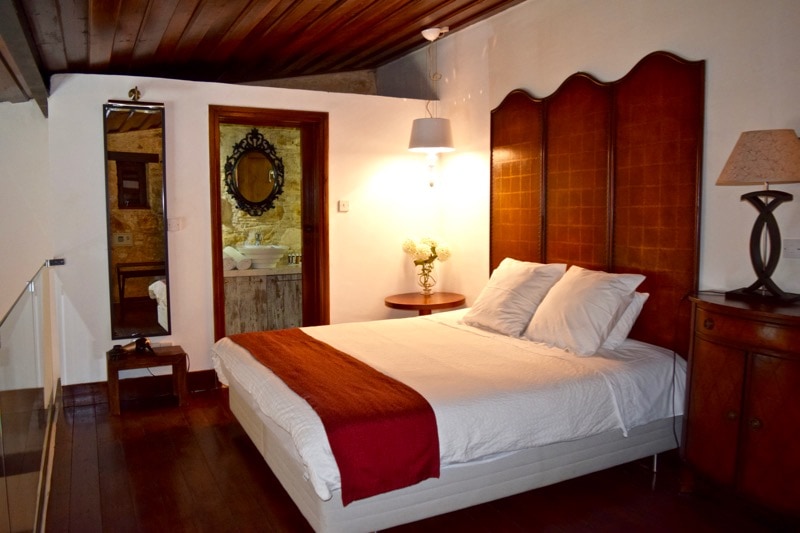 I liked these touches – the modern mirrors, the white chandelier, and the glasswork on the stairs. With a few restaurants within walking distance along with wine store Agrovino, this felt like a lovely place for a relaxing break.
Price: From 80 EUR per night for a studio apartment
Find out more and check latest prices and availability.
When it comes to creating a feeling of luxury, while working with the history of the building, Apokryfo Hotel has it nailed. Located in Lofou, the Vakis family (a combination of architects and interior designers) have converted several houses into beautiful high-end accommodation.
From fully-furnished apartments to hotel rooms, each is unique, the décor is spot on, and what's more the hotel also benefits from a spa area, gym and gorgeous infinity pool.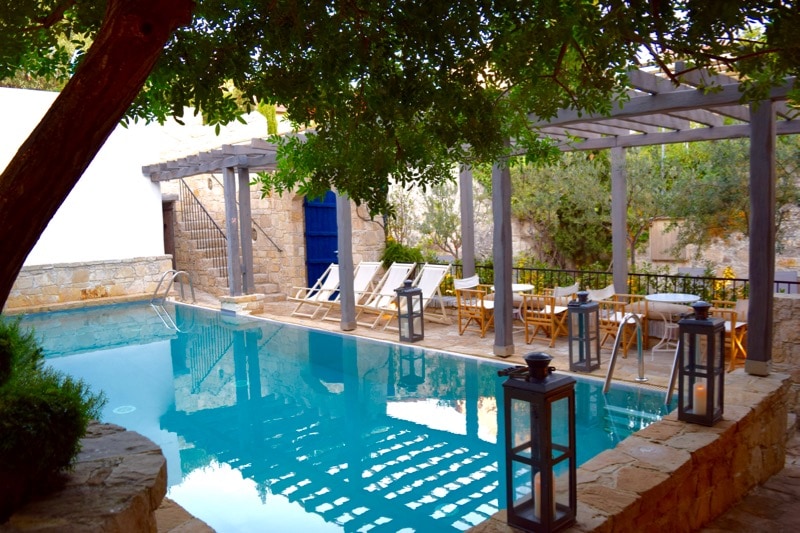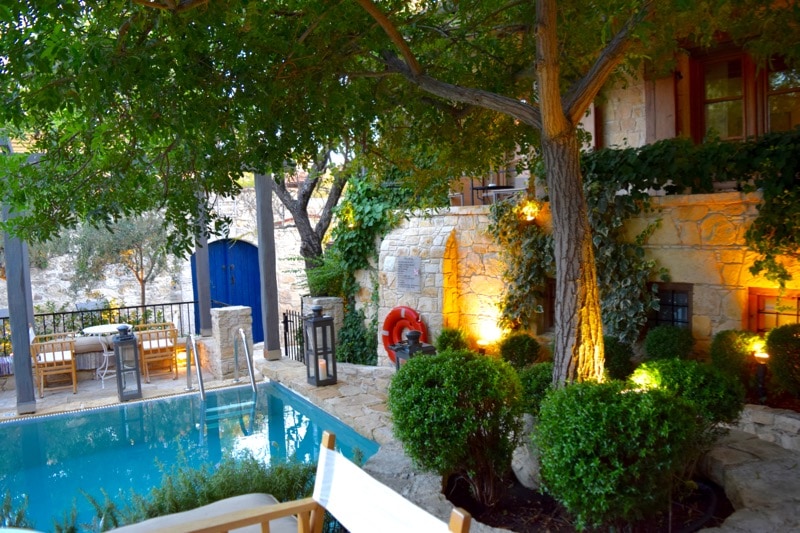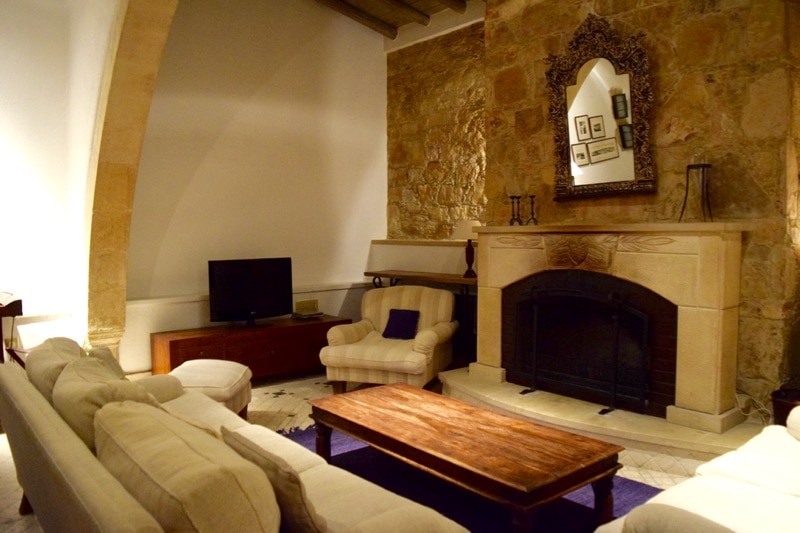 I also loved the roof terrace – the perfect spot for a glass of wine as the sun began to set. This was one of the busiest hotels I visited during my trip, with most guests choosing to enjoy dinner at the hotel's courtyard restaurant. Serving Cypriot delicacies in an inspired way, the menu featured halloumi-stuffed courgette flowers, slow cooked lamb and their own wine (made in partnership with a local winemaker). It was one of my top meals on the island!
Price: From 160 EUR per night
Find out more and check latest prices and availability.
Located in the heart of the Troodos Mountains in the old town of Kalopanayiotis, Casale Panayiotis is another hotel specialising in luxury. With reasons to visit the area including the 11th Century UNESCO site – St John Lampadistis Monastery, the hotel is perfect for those seeking a bit of history and culture while relaxing in the cooler mountain temperatures.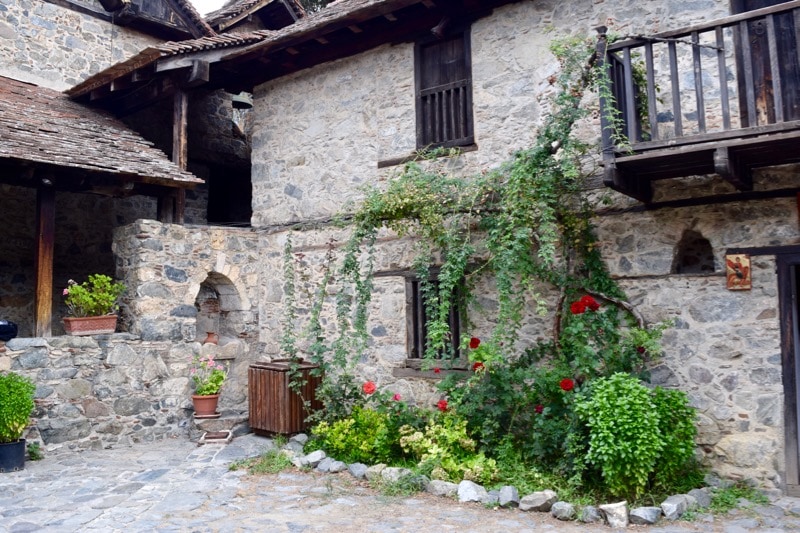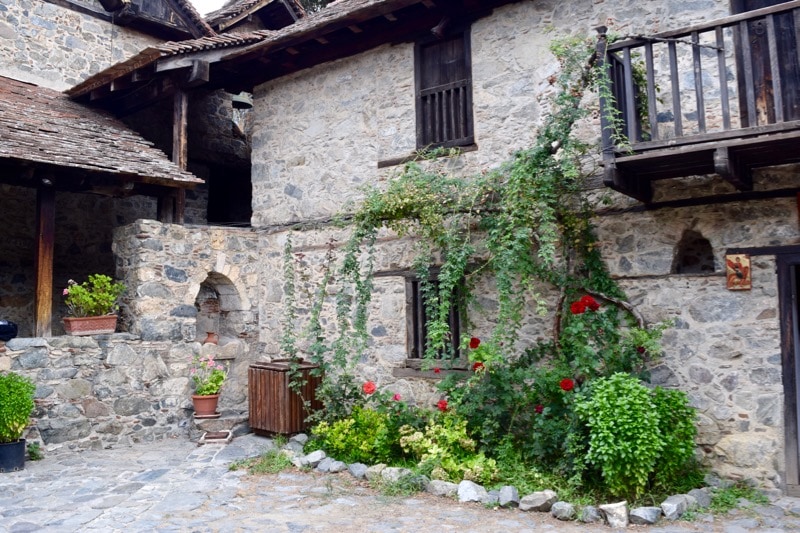 As with all of the accommodation I visited, this one also has a unique story. The hotel's founder John Papadouris spent decades working abroad only to return to his home village to find people had left in favour of working in cities.
After raising funds and investing his own money, he began an impressive restoration project to create a wonderful mountain retreat – and as a result breathe new life into the area.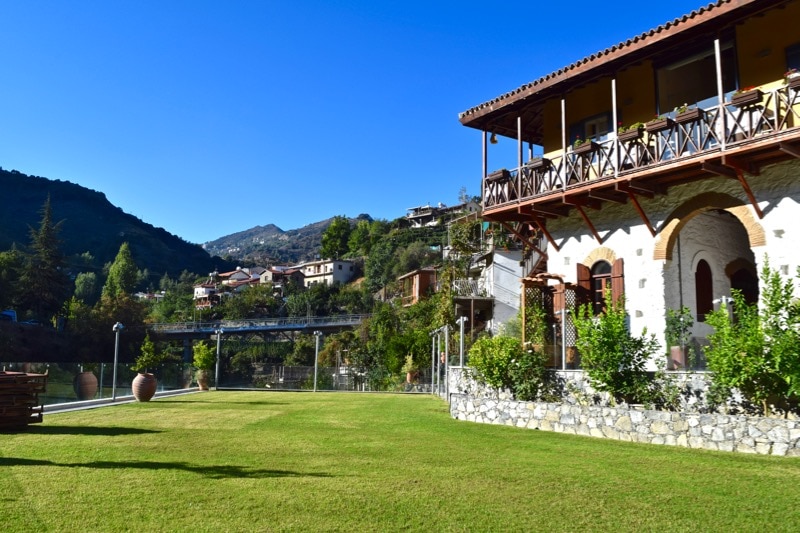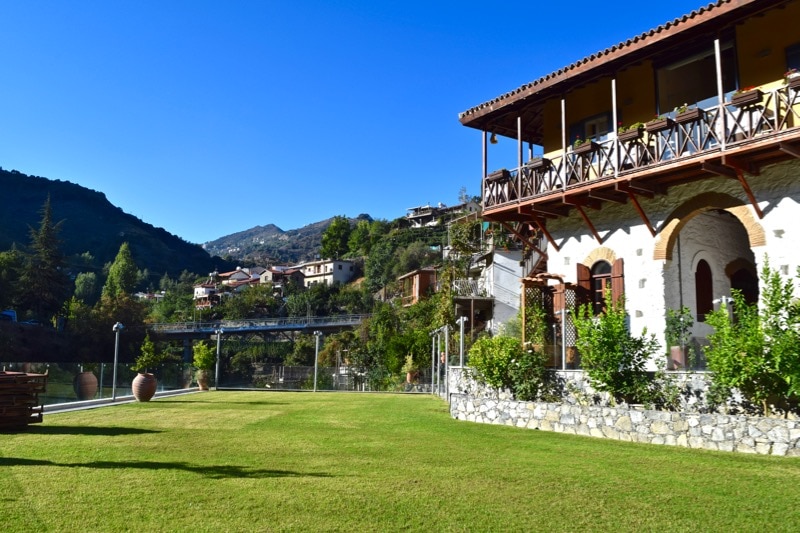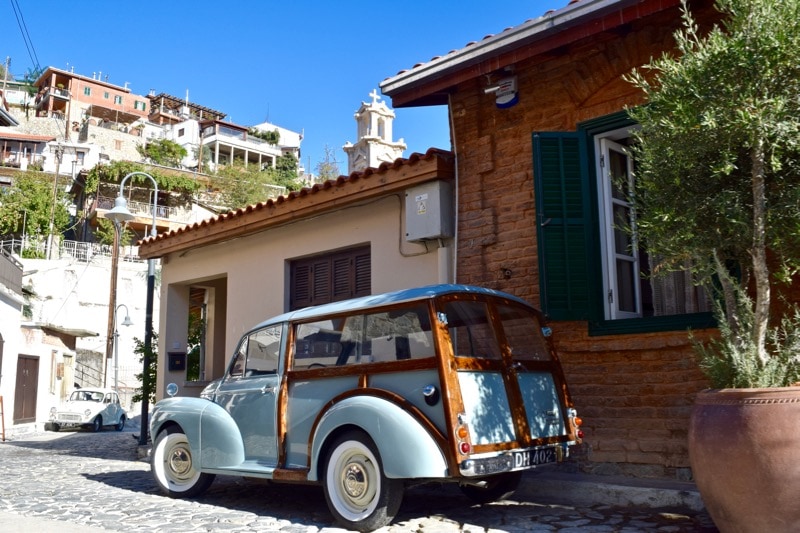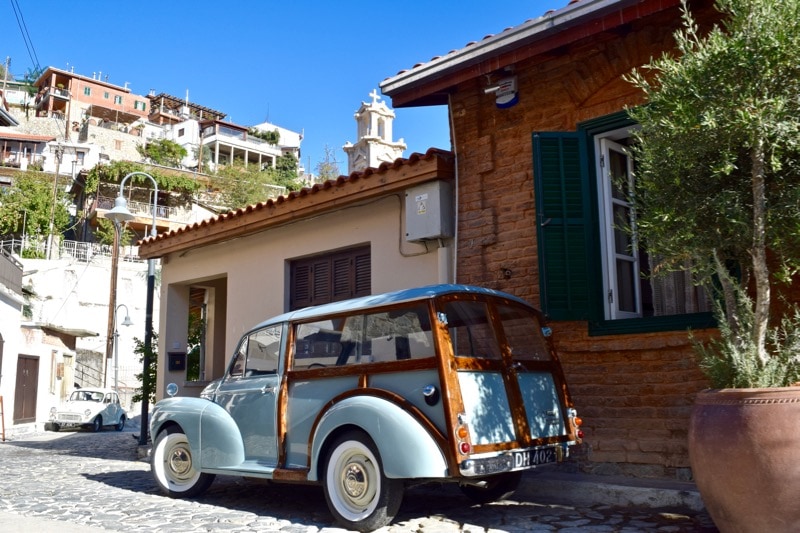 Being up in the mountains, the hotel benefits from cooler temperatures than the coast, particularly good for visits during July and August when temperatures can reach 40 degrees. It's a sprawling hotel with buildings scattered throughout the village including a lovely library area where you're encouraged to curl up with a good book, a bar, 2 restaurants and a high-end spa.
After enjoying the peaceful spa area with its Jacuzzi pool, sauna, steam room and snow room (literally a room filled with snow!) I enjoyed an aromatherapy massage (85 EUR). My therapist Maria was excellent, and I felt thoroughly relaxed… a feeling that was only heightened when I glanced out at the magical mountain views.
Price: From 90 EUR
Find out more and check latest prices and availability.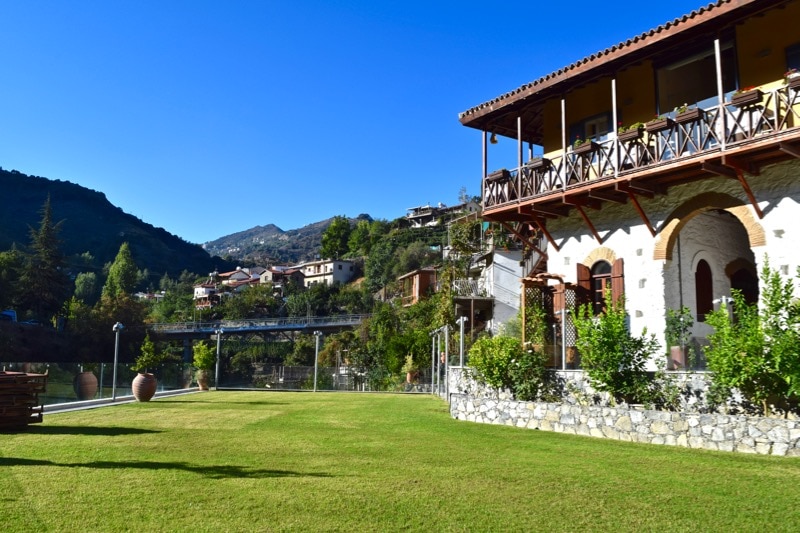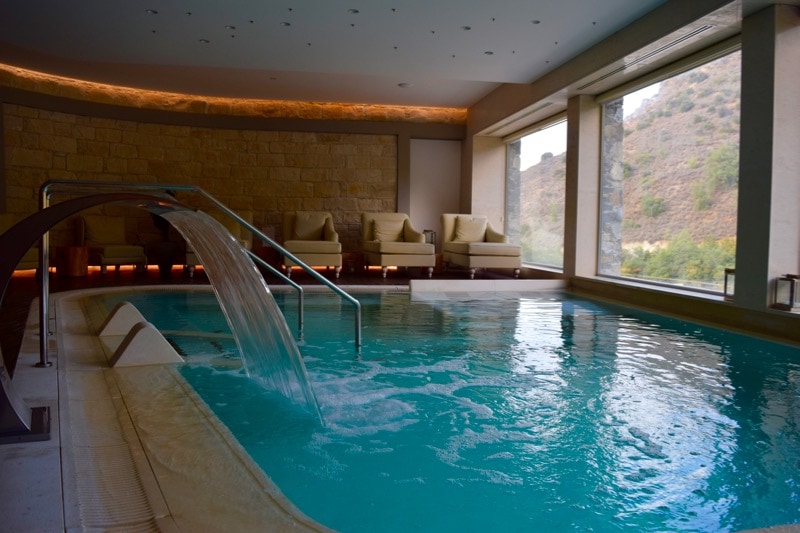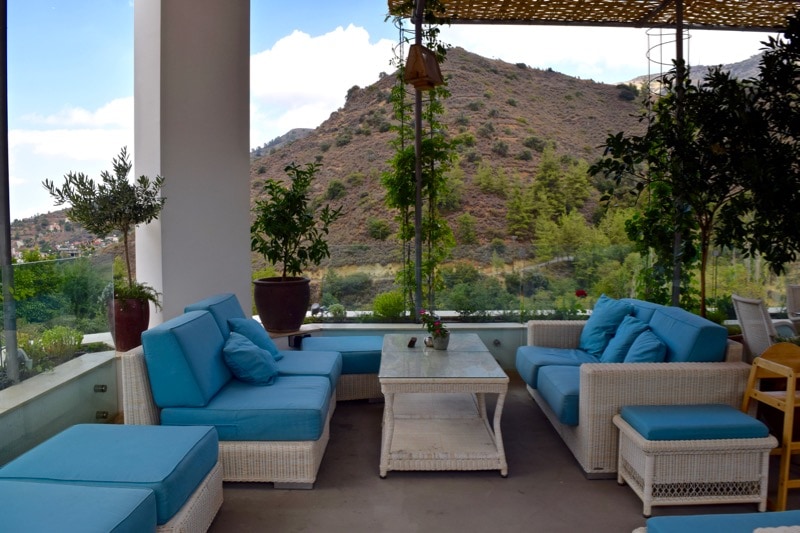 Originally built in 1663, this old stone house features beautiful arches, vine-covered terraces and two of the most perfect hosts you could wish for!
From leaving homemade treats in the fridge, to gifts wrapped up on the bed and serving an impressive 3-course breakfast, hosts Georgio and Elena really went above and beyond. They were so full of enthusiasm and passion for their accommodation – it was infectious!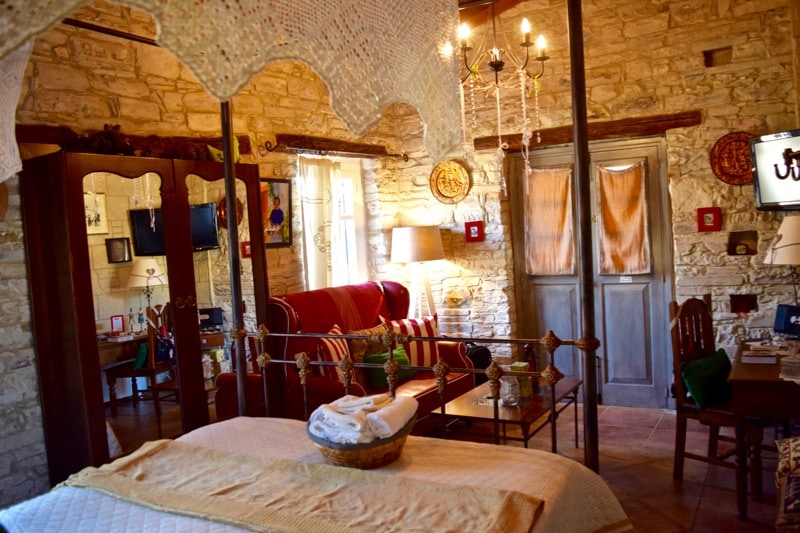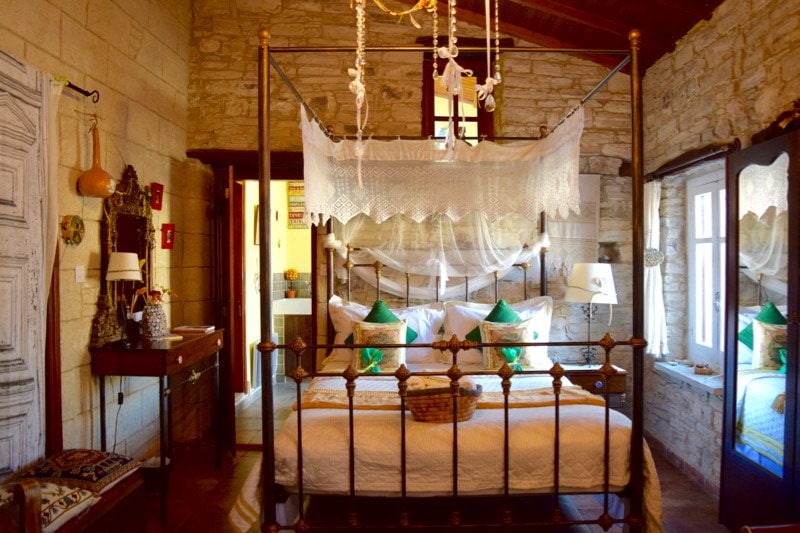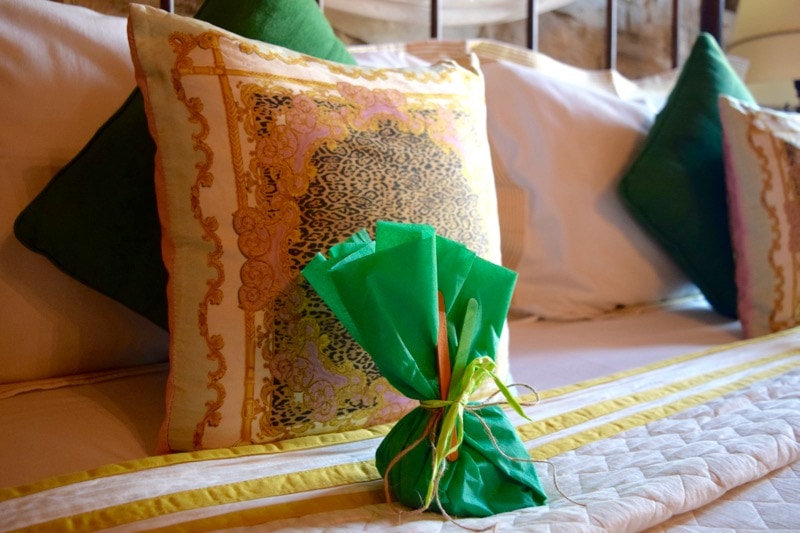 While Kalavasos is a beautiful village to wander around with its main square and a few dining options, it was also lovely to enjoy a dip in the Jacuzzi in Stratos House… not an original feature obviously, but a great addition all the same! They also offer very reasonable massage treatments starting at just 35 EUR.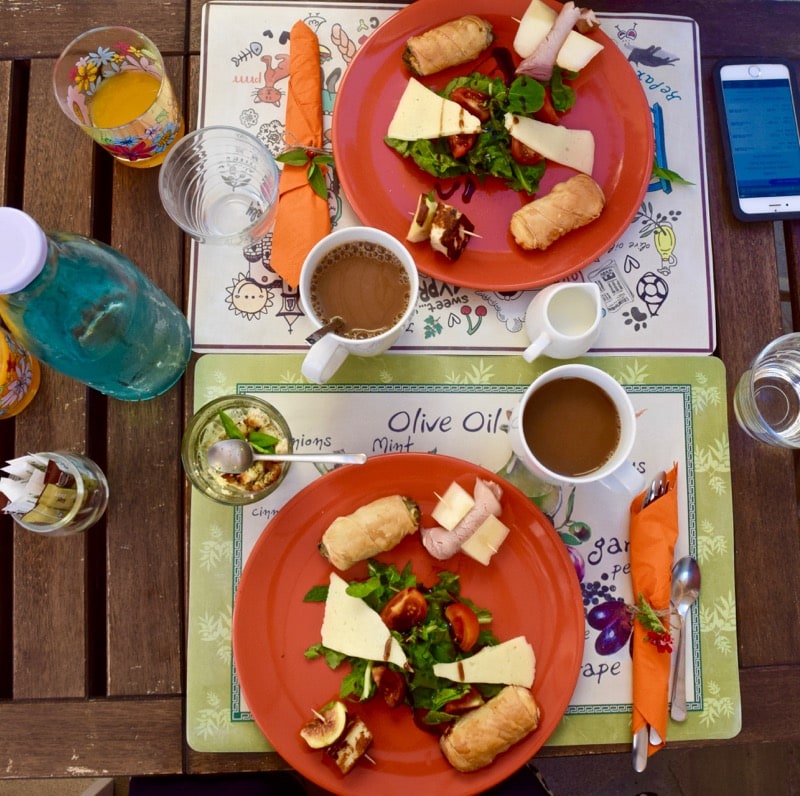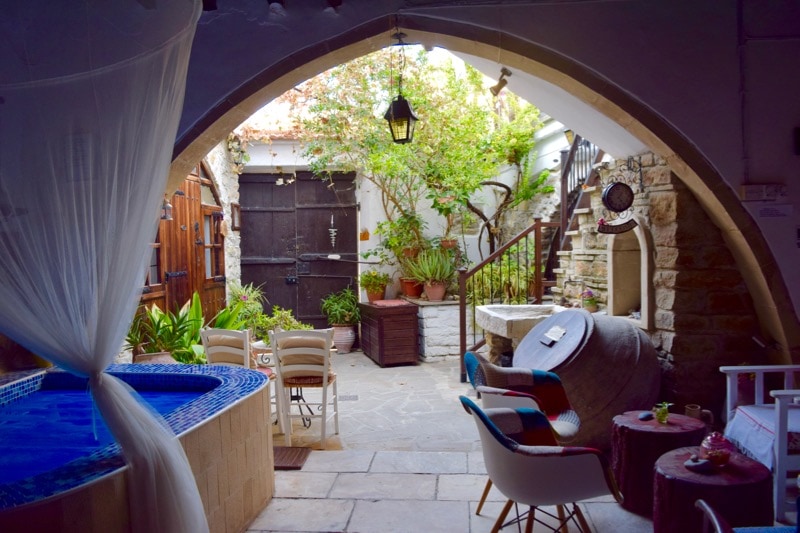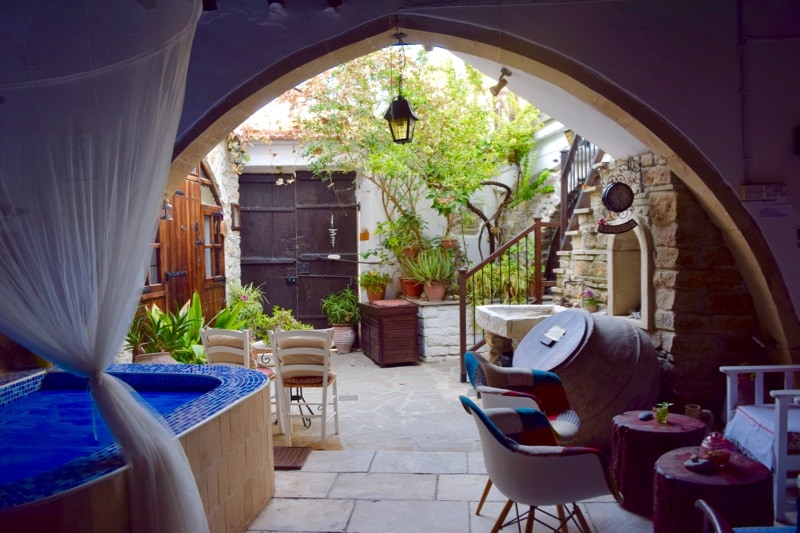 Price: From 48 EUR
Find out more and check latest prices and availability.
Also in Kalavasos is beautifully restored 19th Century stone mansion, The Library Hotel. With 11 suites named after famous writer,s and an impressive library, this is somewhere you could get lost in a book for several days!
In the centre is lovely courtyard restaurant serving Mediterranean cuisine. I couldn't wait to get stuck into a tasty dinner of chicken souvlaki and a bottle of red. Along with eating, drinking and reading… you can also enjoy some pampering in the spa area or take a dip in the rooftop Jacuzzi.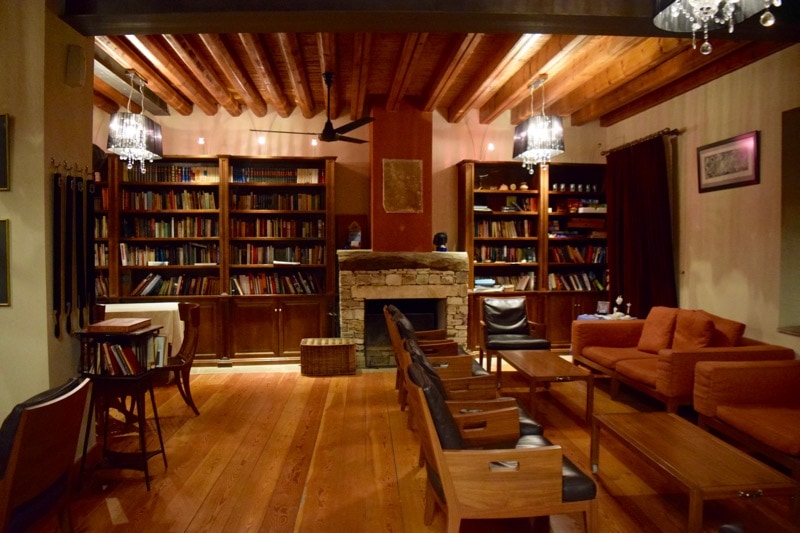 Price: From 85 EUR
Find out more and check latest prices and availability.
For me, the accommodation I encountered on this trip was really special. It was about more than a comfy bed for the night and a decent breakfast in the morning. It was about exploring places that are less-visited and meeting the people at the heart of the communities. People who are keen to make a difference, preserve the culture and share their stories. This is just a selection of the amazing accommodation on offer in Cyprus.
---
Other Hotels In Cyprus
I hope this helps you decide where to stay in Cyprus! If you're still looking for more ideas, you can search on the map below…
Thanks to Cyprus Agrotourism for inviting me to explore #HiddenCyprus. Read more in my Cyprus Travel Guide.
Enjoyed this post? Why not pin it…