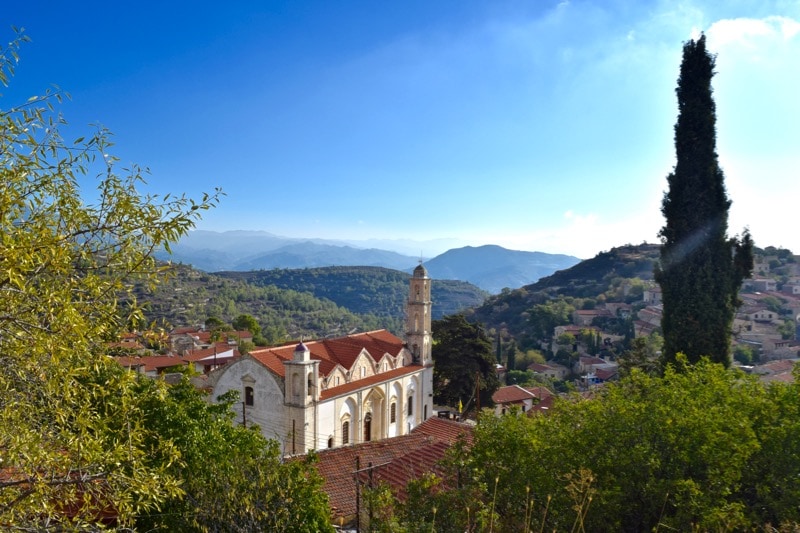 It's official. We have no excuse to visit Cyprus and just laze on the beach when there are all these amazing things to do!
From incredible food and wine tasting, to mountain hikes and skiing (yes, skiing!), it's fair to say Cyprus really surprised me. In fact, I'd describe my trip as a holiday with a difference.
For the perfect trip, I'd recommend checking into one of these stunning boutique hotels. Many were crumbling stone wrecks until the agrotourism boom encouraged locals to transform them into beautiful accommodation for visitors.
So you've organised your place to stay, but what next? Well, it turns out there's absolutely loads to keep you busy. Whether you're an outdoor adventurer, or prefer a more relaxed break, you're guaranteed to find something on this list you'd like to try.
Go Wine Tasting In Cyprus
Cyprus may not have made a huge name for itself internationally, but it turns out there are several great producers on the island. For a taste of the island's top wines, take a trip to Zambartas Winery. Once you've toured the production room and heard about the wine making process, take a seat at the bar and work your way from white to rose to red! If you're staying in Larnaca,  check out this three hour wine tasting experience.
Taste The Best Food In Cyprus
The culinary scene is top-notch in Cyprus and I could easily write several blogs just on the island's food.