Time to check out Osmanli Manor Hotel in Cappadocia, Turkey.
Cappadocia is a land of boutique hotels. Tourism is booming in the towns of Göreme, Ürgüp and Uçhisar, but the region hasn't been spoiled by giant chain hotels… yet. Instead, small hotels designed, built and run by locals, complement the landscape of caves and rocks.

After two nights enjoying the seclusion of Kale Konak Cave Hotel in Uçhisar, I moved to Osmanli Manor Hotel located in Cappadocia's main town of Göreme. I chose the manor not only because Göreme offers more in the way of dining and shopping, but it is also one of a handful of new build boutique hotels that had opened in recent years.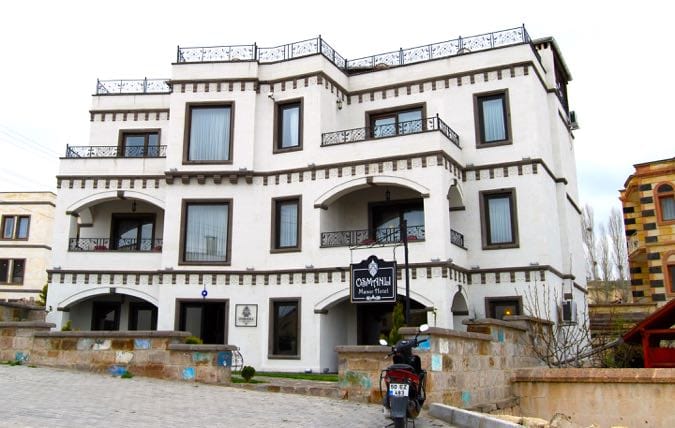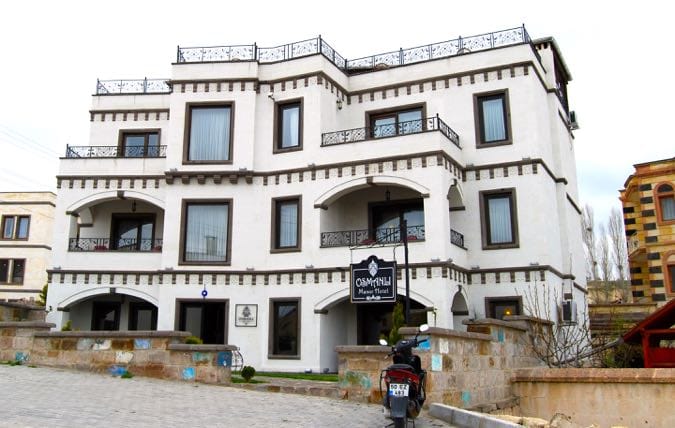 The hotel is run by Australian/Turkish couple Fiona and Mustafa. She recounted the tale: "15 years ago I was backpacking through the area, fell in love, and the rest is history." They lived in Australia for a few years, and then decided to return to Cappadocia to open the hotel.
There was a feeling of grandeur as I entered, but any stiffness quickly disappeared once I spotted two young children by reception. Their 'help' with check-in provided much entertainment! Also adding to the family-run hotel vibe was an affectionate dog called Penny.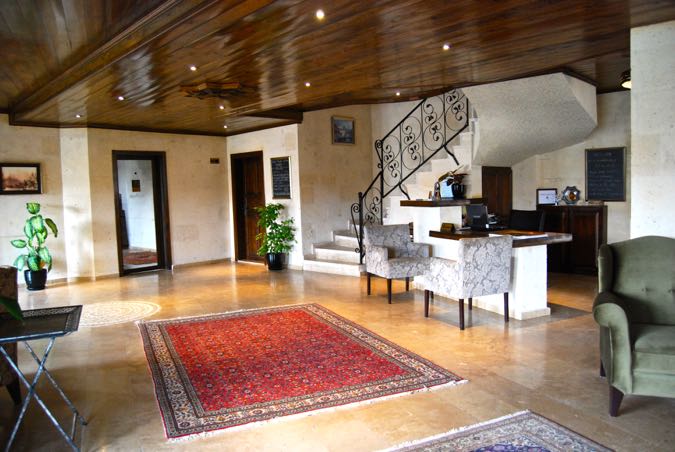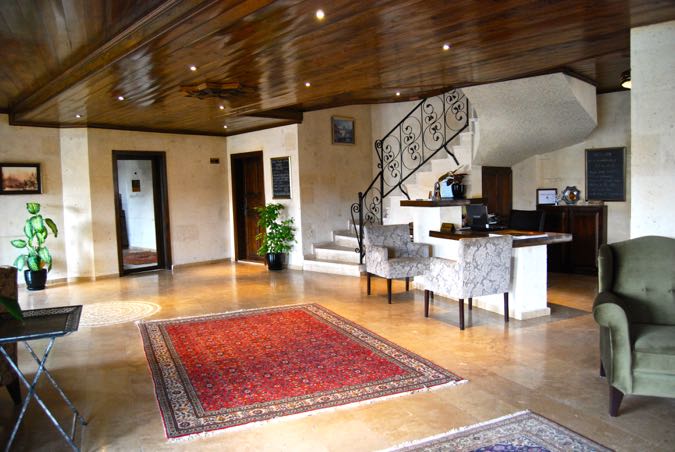 During my visit in April, the area was suffering from some unusually