If you're a foodie, taking a Milan food tour is a must-do!
My nose led me to Panificio Pattini – a Milan bakery packed with incredible pastries and the scent of freshly baked focaccia. This was stop one of the Milan Food Tour.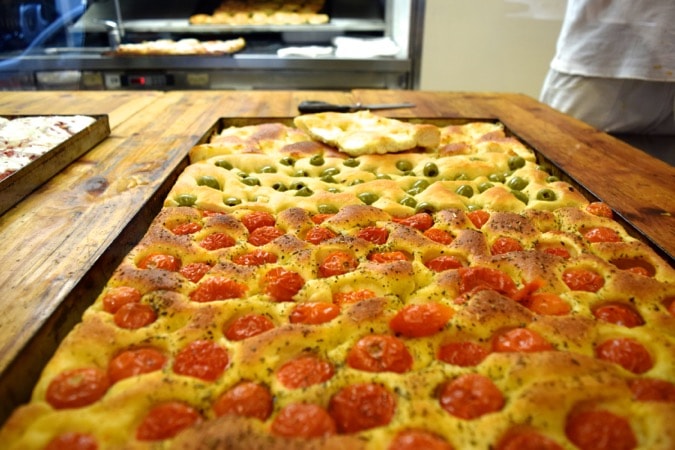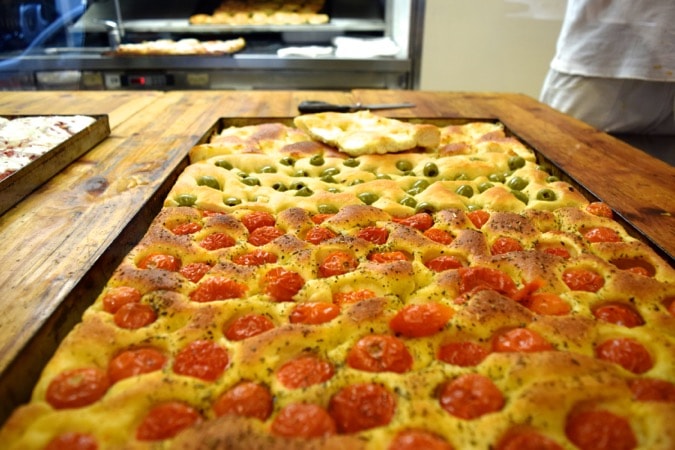 I'm a strong believer that the best way to get to know a new place is by getting stuck into the cuisine. I've been on great food tours in Istanbul, Barcelona and Thessaloniki, and over the next few hours I would be eating my way around some lesser-known tourist areas, and sampling some of the best Milanese and Italian food in the city. With the Italian staples of gelato, pasta, pizza and Parma ham on offer, and a lovely local named Veronica leading the way, it was time to prepare our stomachs, and kick off.
We got off to a great start with tastings of two rich pastries – the cannoncini (similar to a cream horn) filled with custard, and bignès (similar to profiteroles) topped with chocolate and filled with a nutty chocolate cream. It's normal for Italians to have two breakfasts (I could get used to that!) – one at home and one at work. They LOVE coffee, and pastries like these are usually accompanied by an espresso. We were shown how they were made, and also took a look at some of the beautiful freshly-made pasta in the window.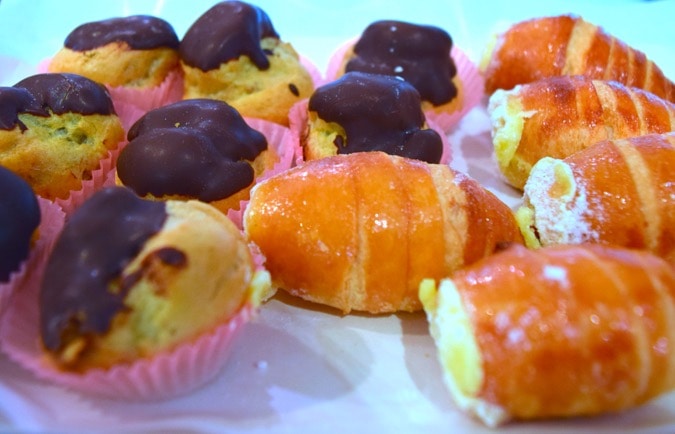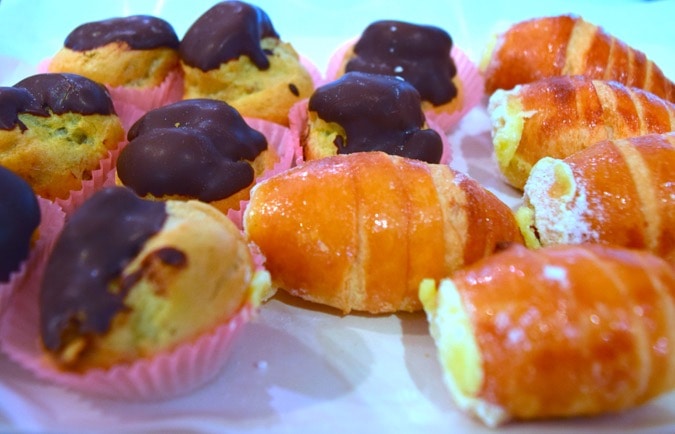 The great thing with food tours is there tends to be a bit of walking in between food stops – enough to start to digest one course and prepare for the next! We wandered to the heart of the Brera neighbourhood, nicknamed the 'Montmartre of Milan' – known as the bohemian, artistic centre of the city. It was elegant and fashionable, with a main pedestrian street lined filled with charming Italian restaurants with multicoloured awnings. So where are all the tourists? "It's more of a local area," Veronica explained, "but sunset is the time to come. The light is magical and the streets fill with locals, market stalls and fortune tellers!"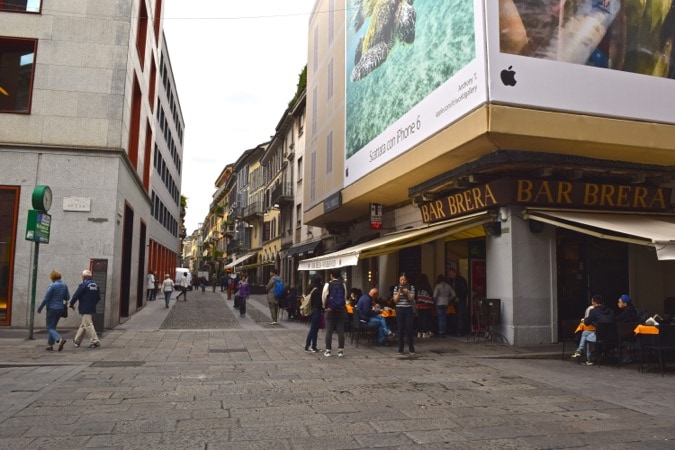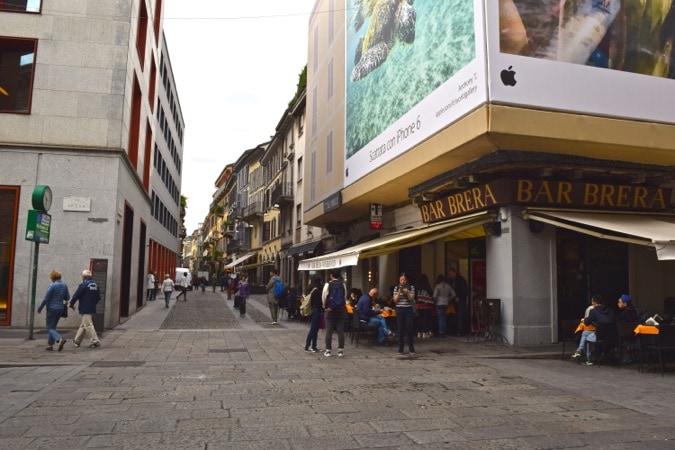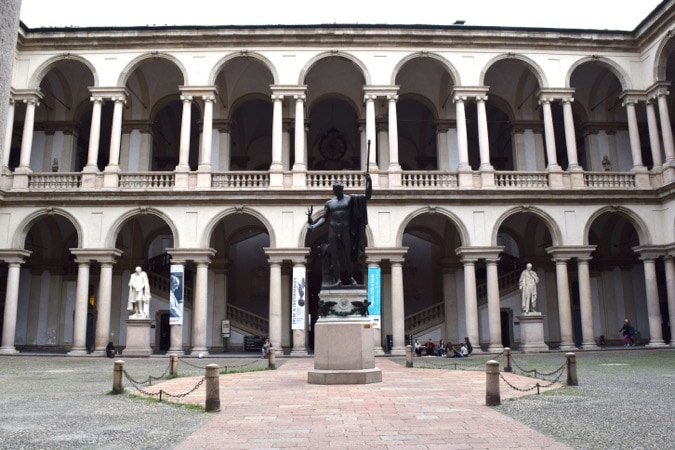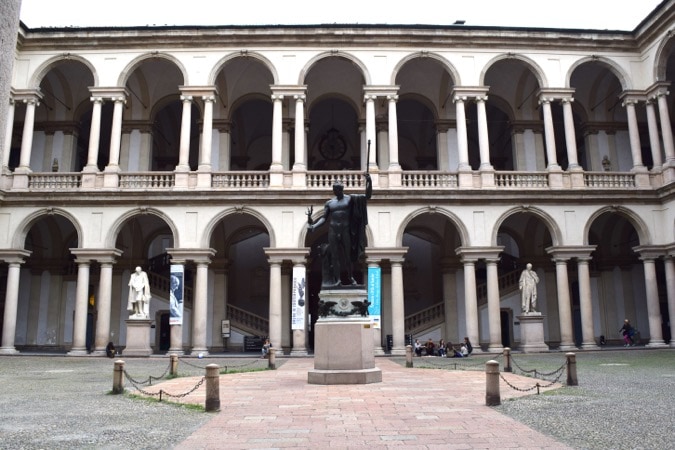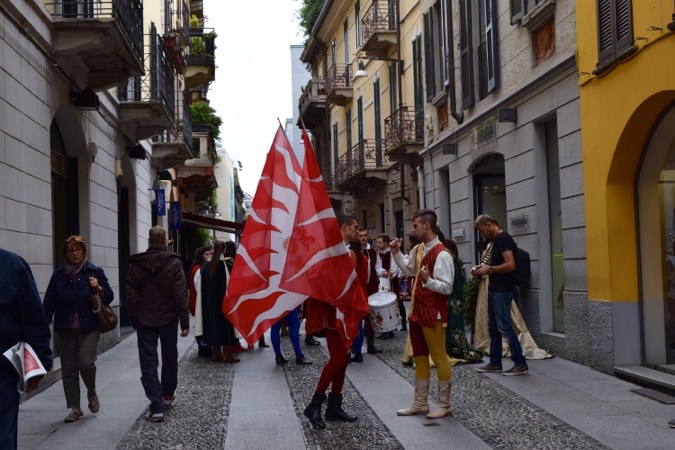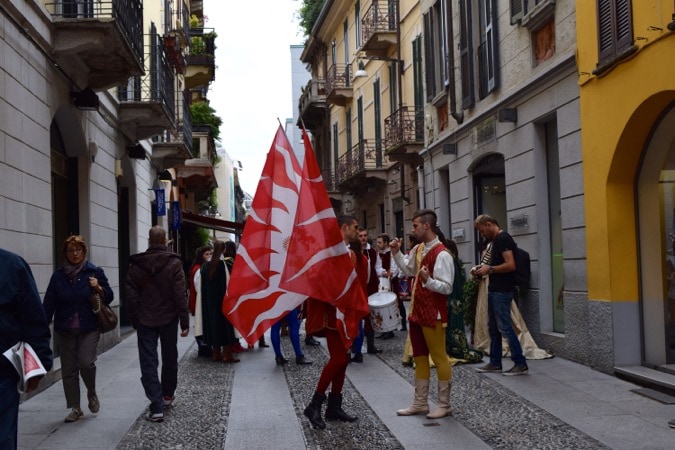 With local knowledge under our tightening belts, we arrived at Parma & Co. The traditional delicatessen and restaurant sells high quality products from the Parma region – a part of Italy synonymous with Parmigiano Reggiano cheese (parmesan) and Prosciutto di Parma (Parma ham). It's great getting real insider tips about Milan – you learn so much about the city.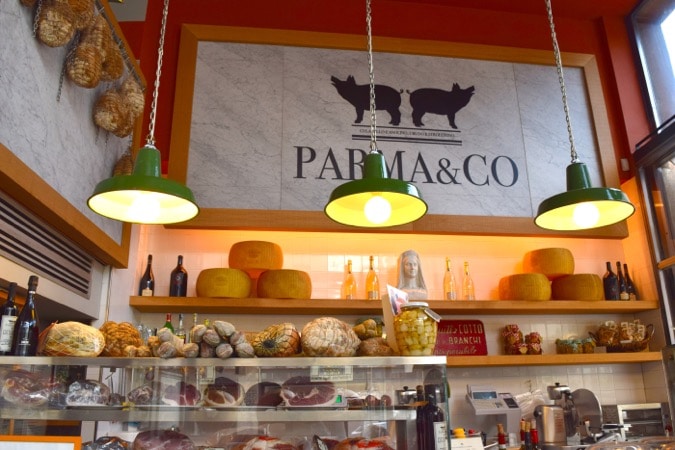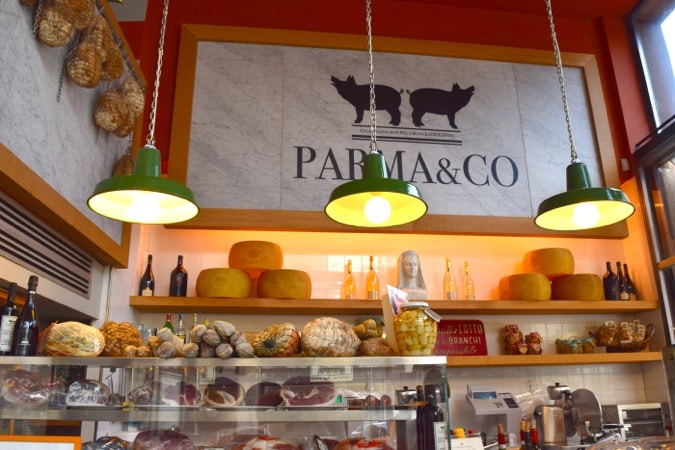 Similar to champagne only being made in the specific region of France, Parma ham is only produced in Parma, and the production has to follow very strict guidelines. The meat is hung for 24 months in cellars, and nothing artificial is added – just salt. Parma's conditions, with its extremes of temperature, make it the perfect place for the ham to develop its distinctive flavour.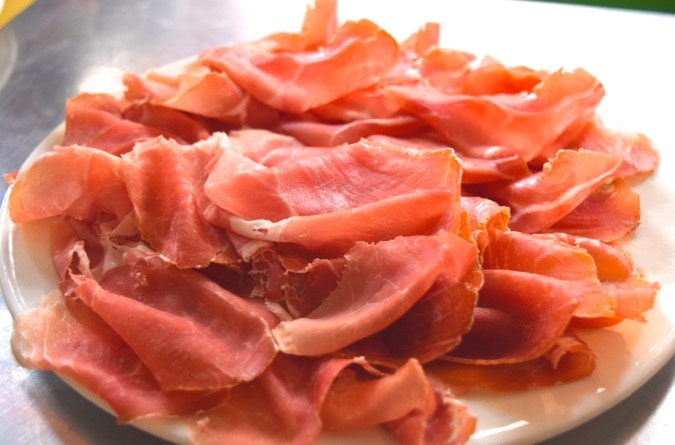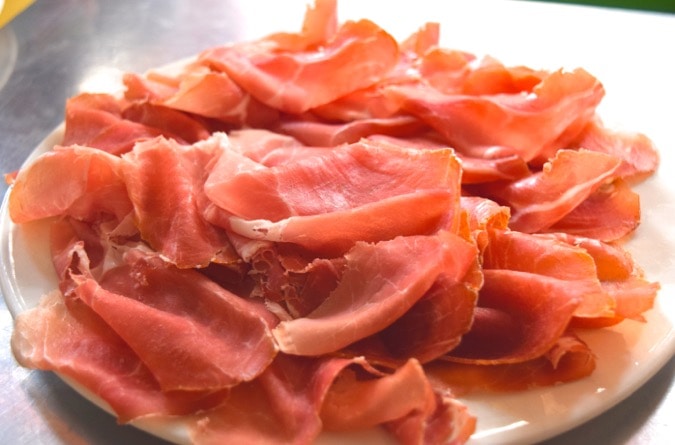 Along with some tasty Parma ham, we also sampled culatello – another ham produced following a similar method, but using older pigs and errr… meat from the pig's backside! The 'ass ham' as it got nicknamed (!) had a different flavour and texture, but was delicious all the same.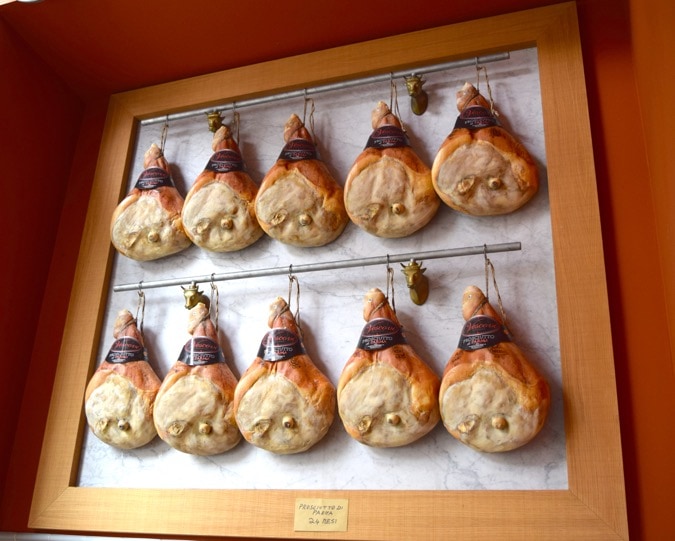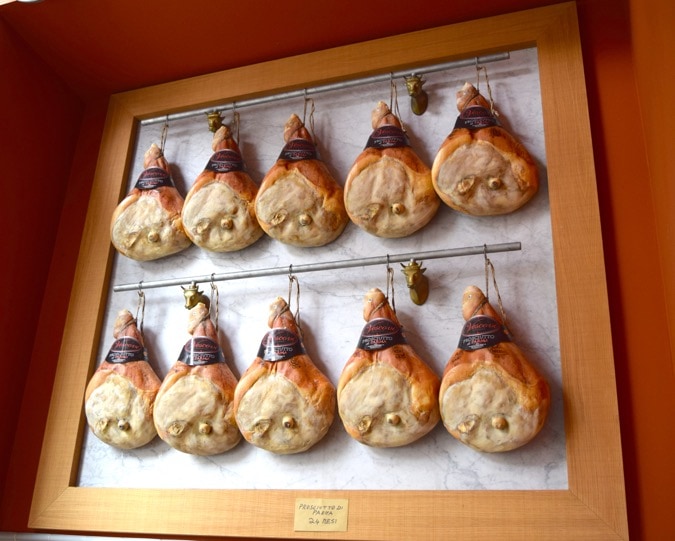 Throughout the Milan Food Tour Veronica was full of tips, enthusiasm and passion for her city, telling me areas worth exploring in more detail, what it's like to live there, and most important – where to go for Milan's famous 'aperativo hour' or 'Happy Hour'.
Next stop, one of the city's best gelateria's – Gelateria Solferino. So many incredible flavours, all made on site, including fig, peanut butter and caramel. The gelato desserts caught my eye too – such intricate designs!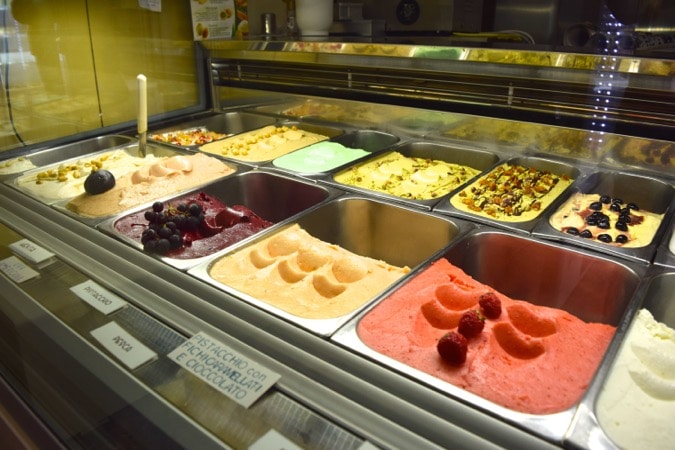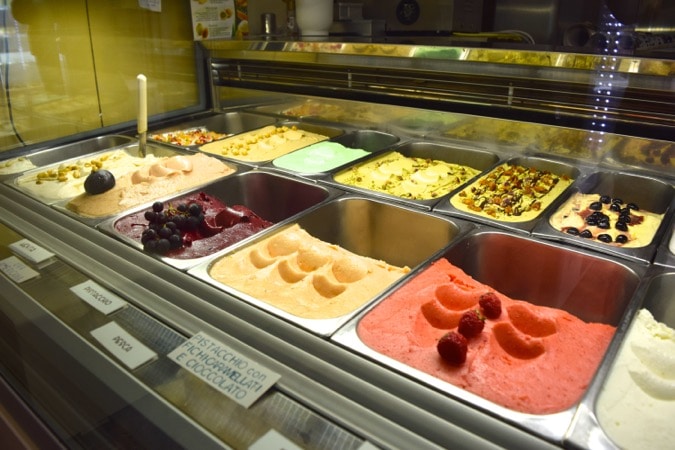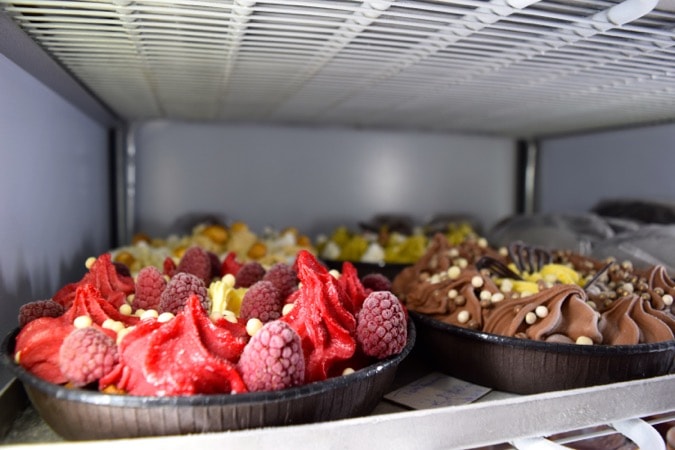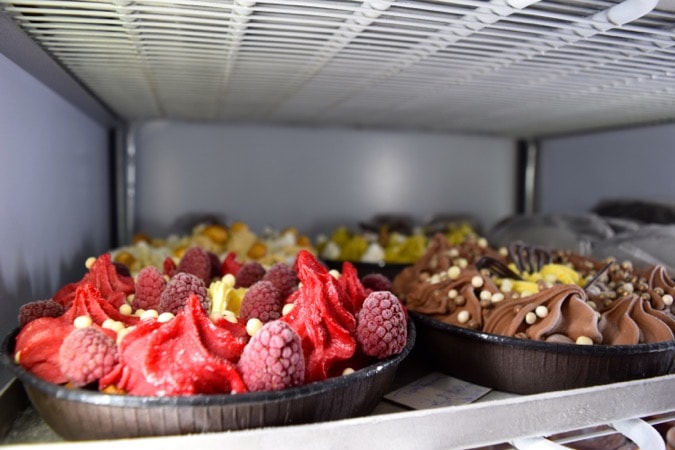 Perhaps naïve, I didn't realise there was a difference between gelato and ice cream. I presumed it was the Italian name for it! But no – gelato is made with more milk than cream, making it less fatty and softer to scoop. Now I knew it was "healthier" than ice cream I felt justified in ordering two scoops – the cherry yoghurt and the coffee. Both were delicious, smooth and packed full of flavour. We wandered along the streets of the Brera neighbourhood chatting away and enjoying the taste and the view simultaneously!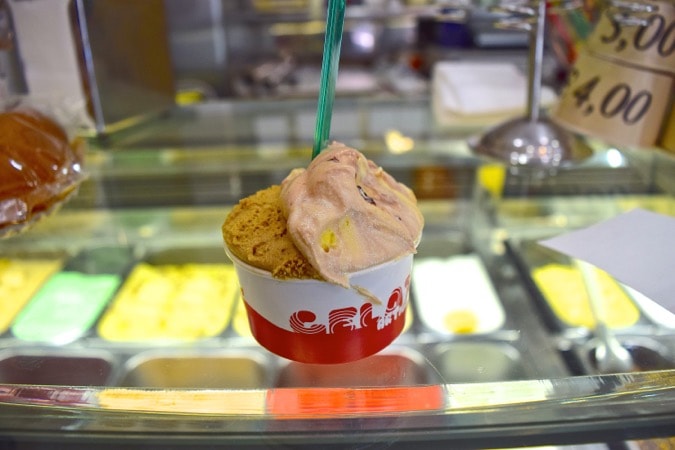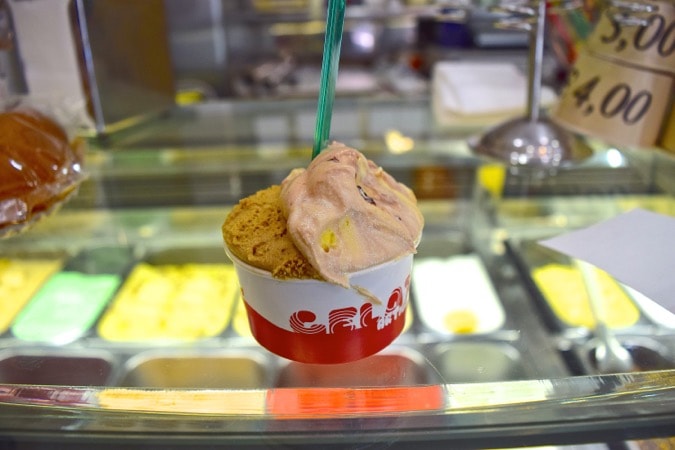 Next up, my favourite stop – Pastificio Moscova. A family business since the 1920s, this is the kind of place you'd never find out about as a tourist. The store has a little black book of family recipes. Their speciality is pasta and in the counter were many Italian dishes – including lasagne, meatballs and ravioli. Veronica mentioned it's a place that people ask to cater for large parties. You can even take in your own dishes and they'll prepare the meals in them (a great dinner party cheat!)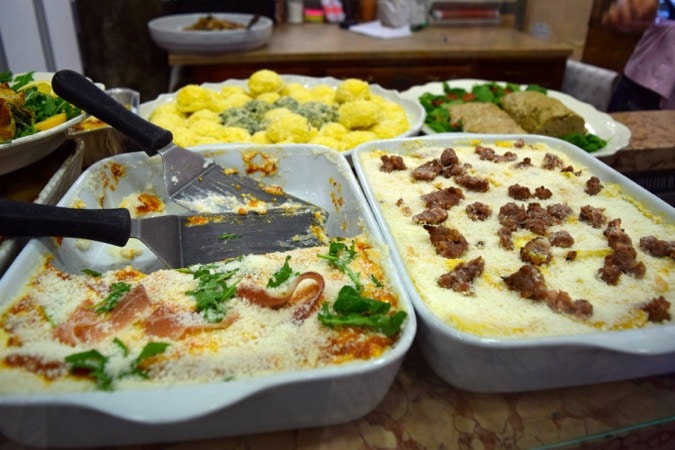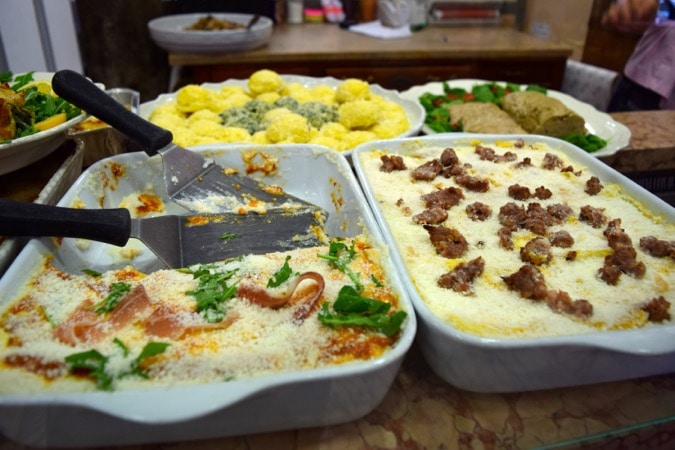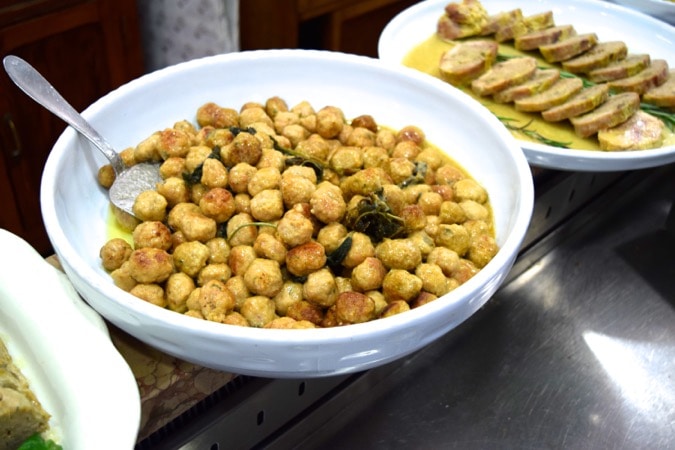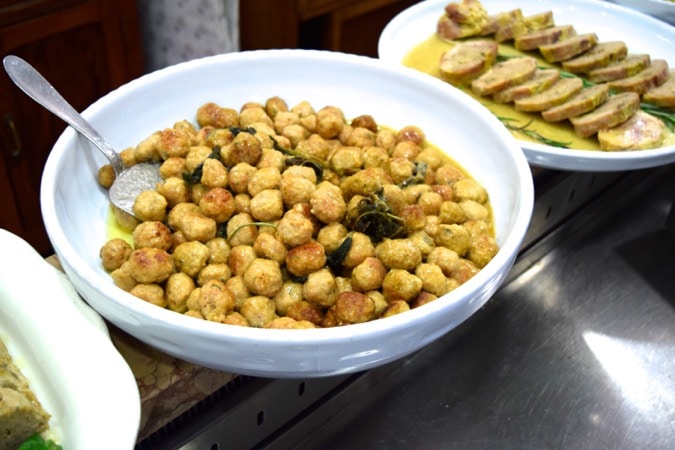 We sampled two types of meatballs and the melanzane parmigiana (aubergine bake). The veal and beef meatballs were delicious, but very different. One was cooked in a white wine sauce, while the other was drier, breadier and fried. The melanzane parmigiana was so delicious, I could have eaten the whole dish… but no time, it was on to the next location for a bit of a rest.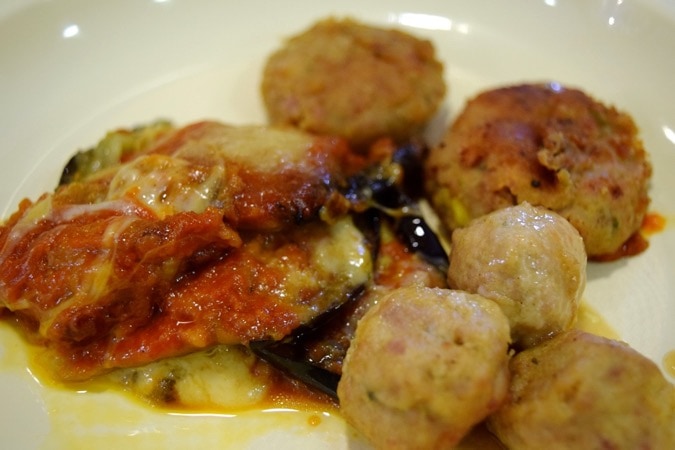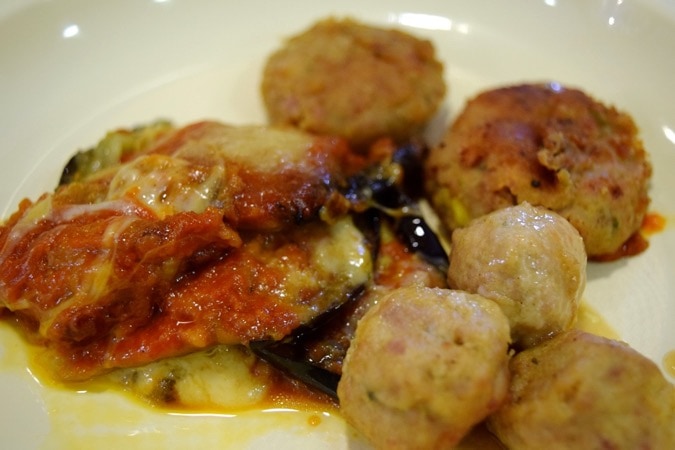 The aperativo… Since being in Milan, I'd heard this wasn't a drink or a meal, but a way of life. The main alcoholic options are the Aperol spritz, a bicyclette (spritz made with Campari) or prosecco.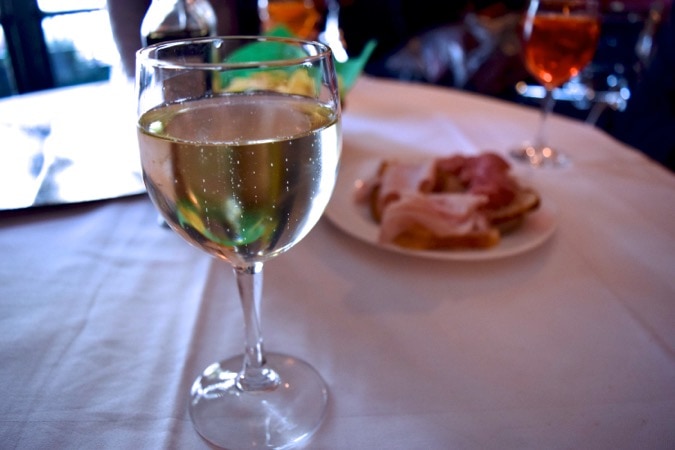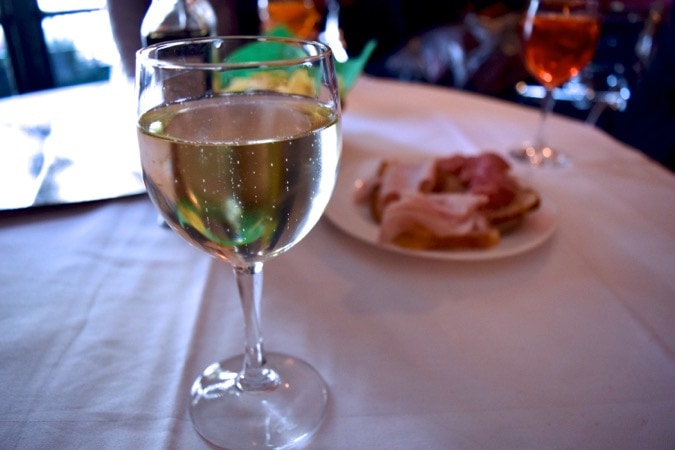 Having tried the spritz before and not enjoying the bitterness, I sat happily at The Takeaway Bistrot sipping on a glass of prosecco and snacking on crisps, hams and breads. It's an interesting place, known for being the first take away in Milan. These days it's better known for hosting wine tasting sessions and its popularity with local journalists. It's a great spot to sit outside, and you can see glimpses of old Milan – which was once full of canals.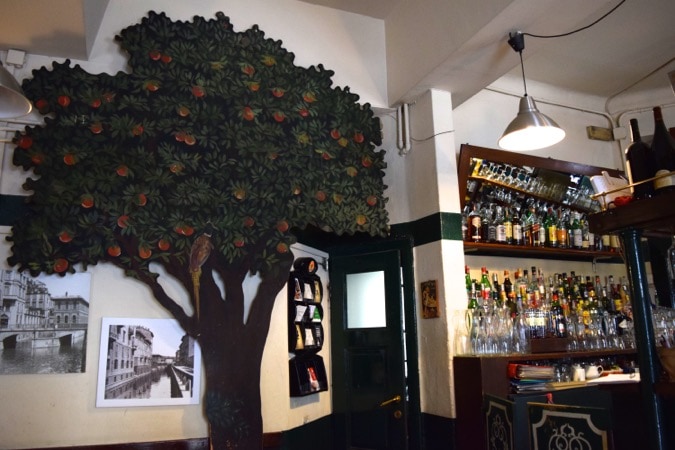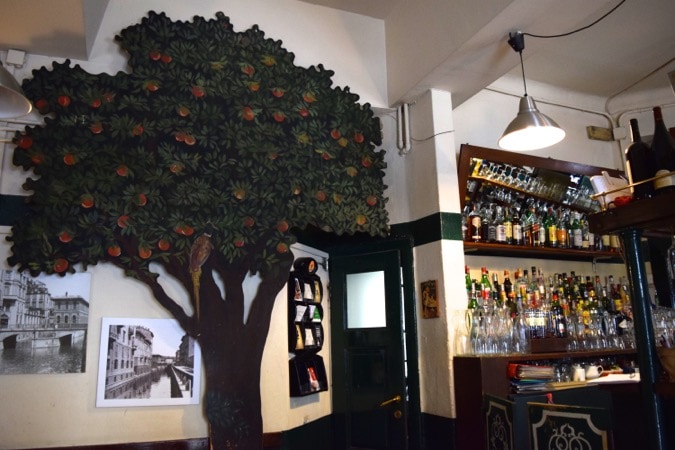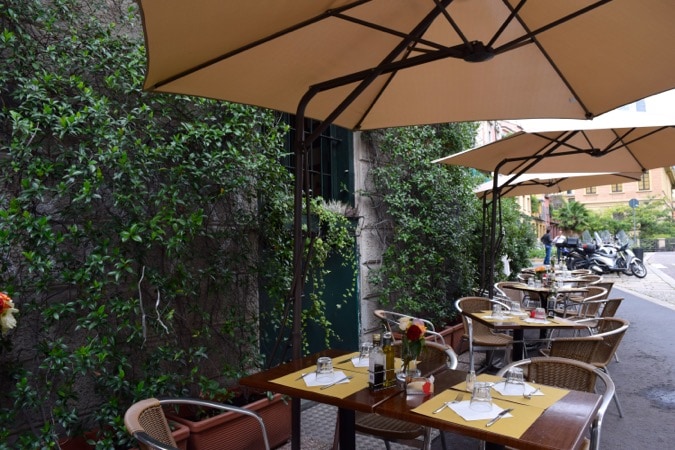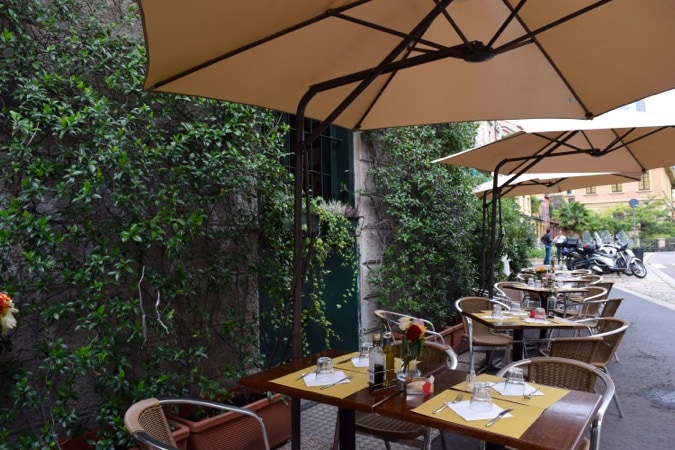 Feeling rested, and a little tipsy, it was on to a surprise stop – Enoteca Cotti. Another historic marker on Milan's map, with the Cotti family running the alcohol store since the 50s. The treasure trove had sections dedicated to each part of Italy, and a 'collectors' shelf with bottles priced at over 2000 EUR!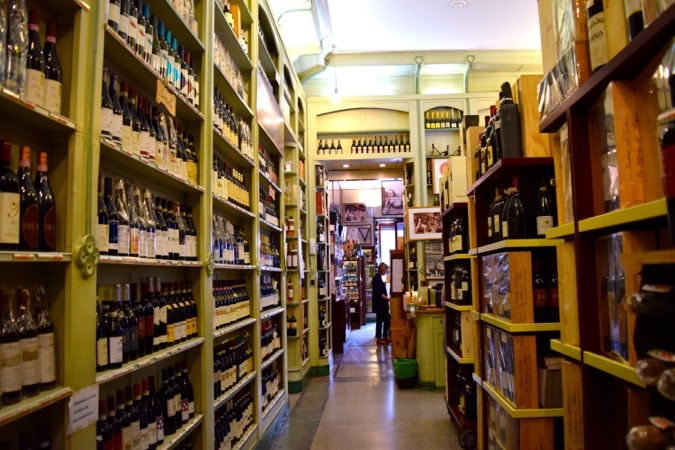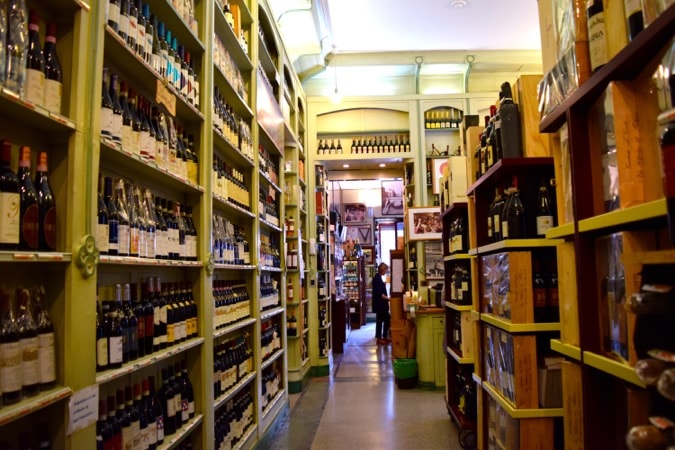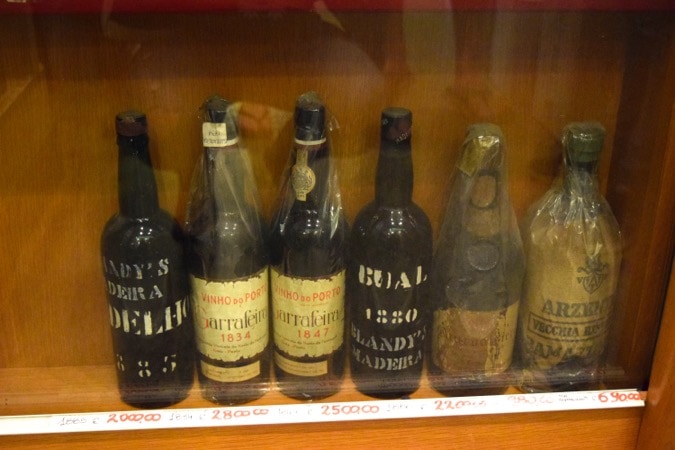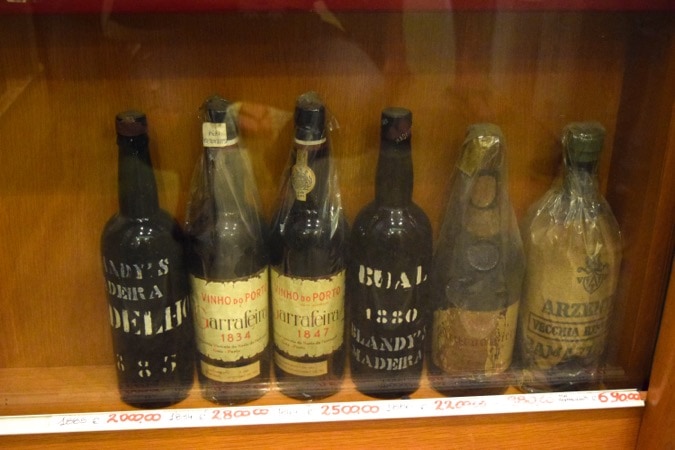 Rather than drinking though, Veronica had something different in mind. The store had vapourised Italy's popular digestif grappa! With one spray we sniffed away, identifying notes of wood and honey… oh and unlike when I've tasted grappa, I was still standing after!!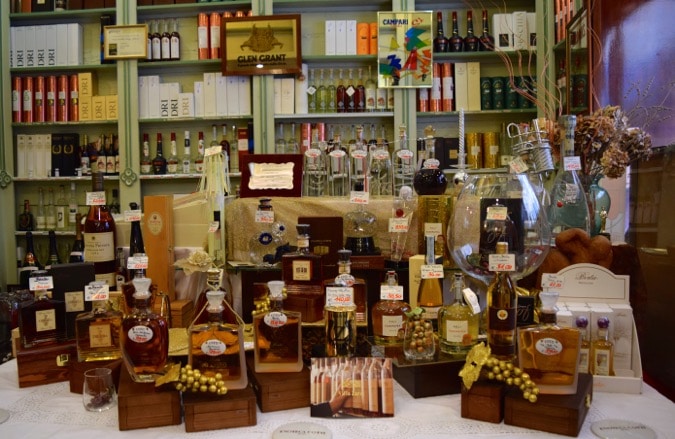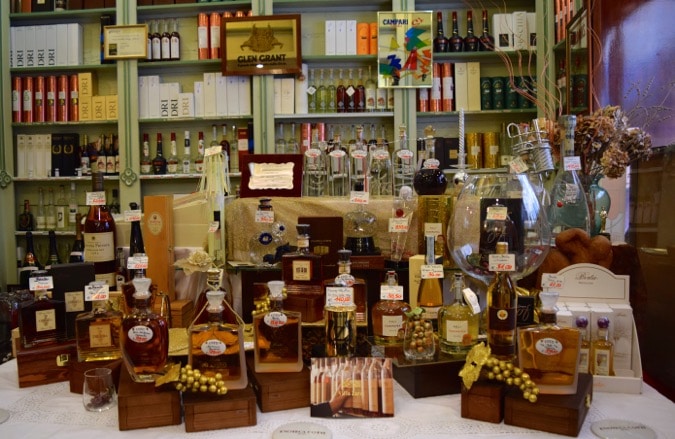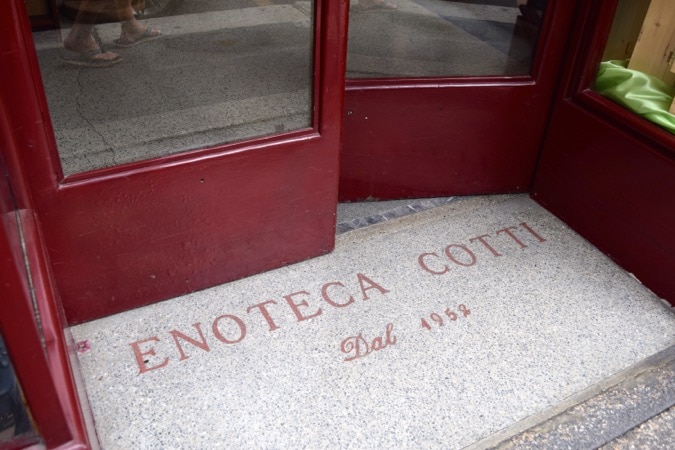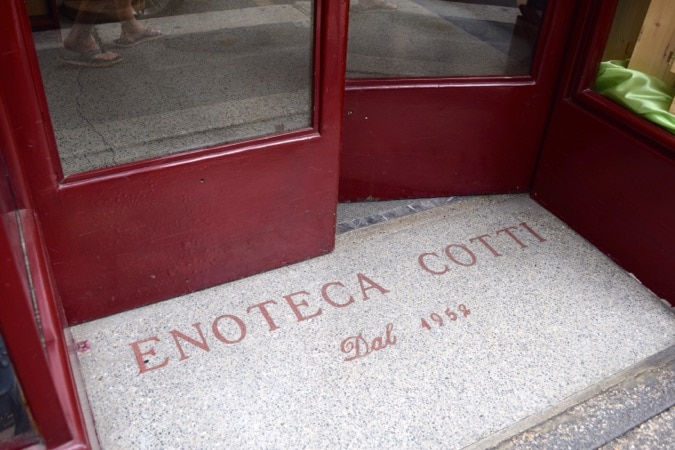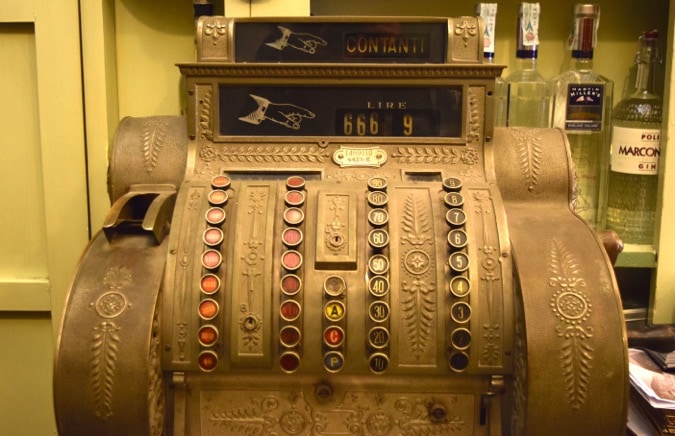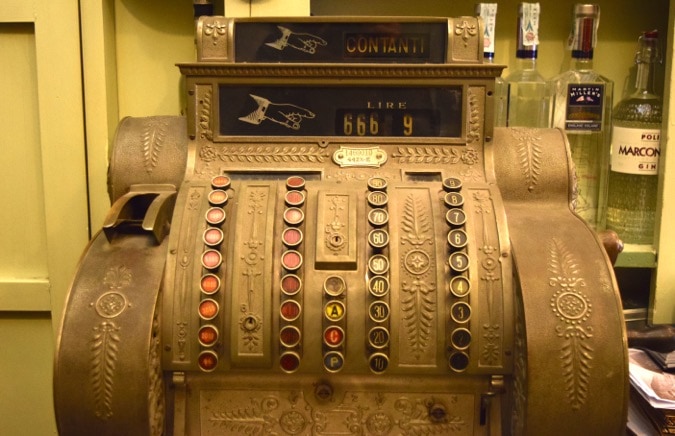 The final stop was Princi – a smart pizza and pasta bar, and the newest of a small family-run chain. Interestingly, it wasn't my first time at a Princi, as there is a popular one on Wardour Street in London. I've always loved the food there, but had no idea its roots were authentically Italian.. We got stuck into some classic margherita pizza slices which were deep, doughy and tasty. It wasn't thin and crispy as I'd expected all Italian pizza to be… but I soon learn the pizza varies from region to region. The only thing they all agree on, is that pineapple should never be put on a pizza! One of my favourite touches at Princi– the huge basil plants on the tables that you could help yourselves to!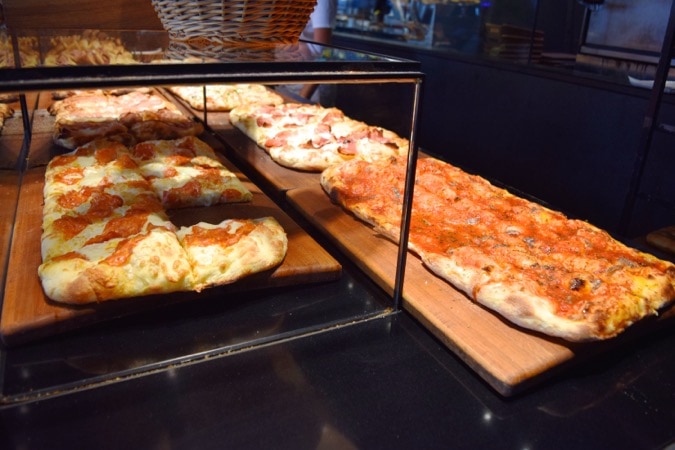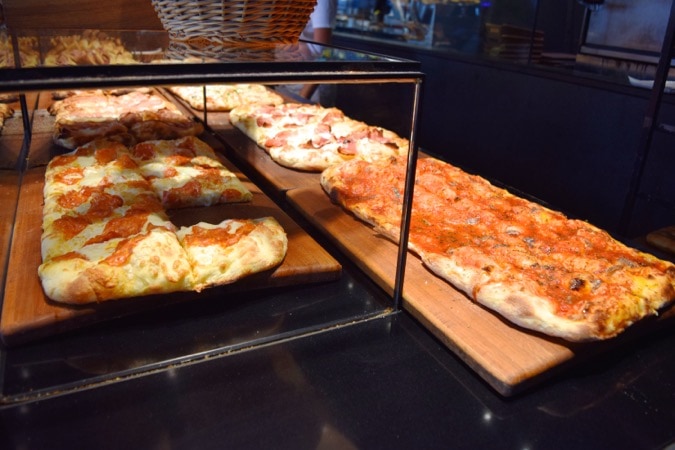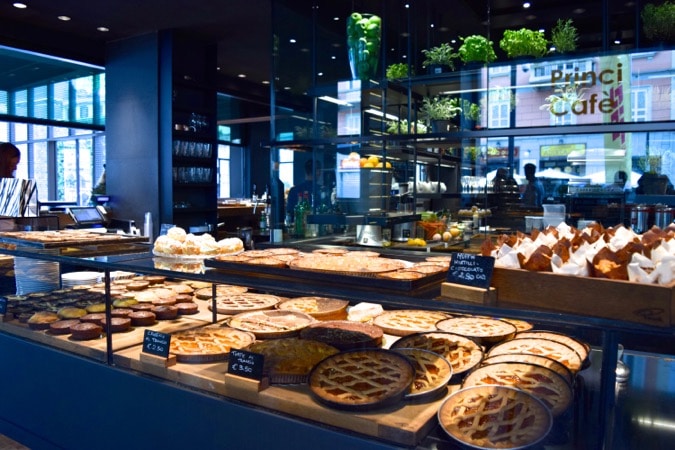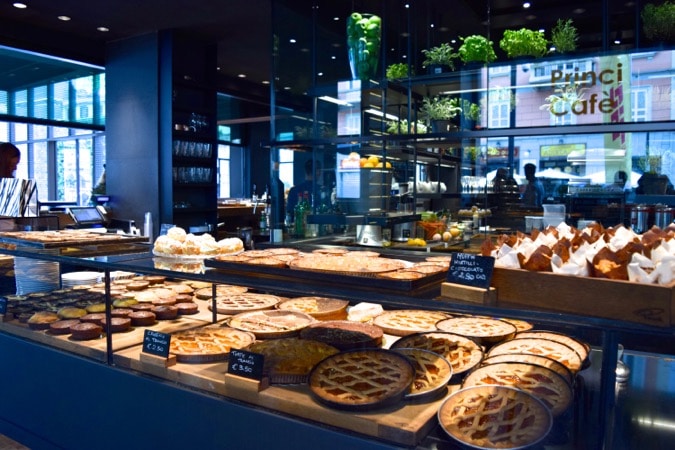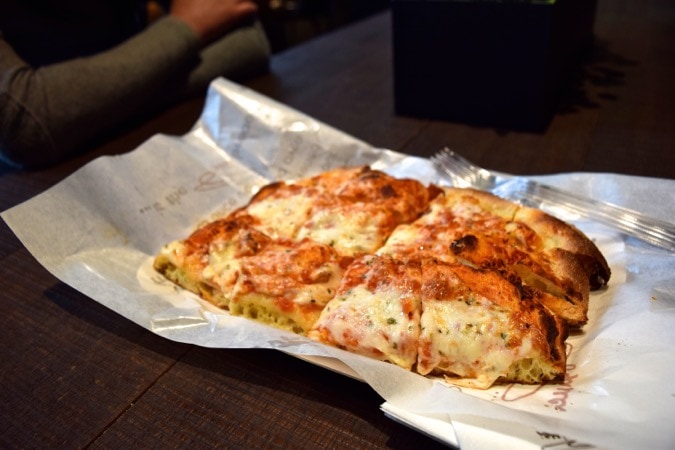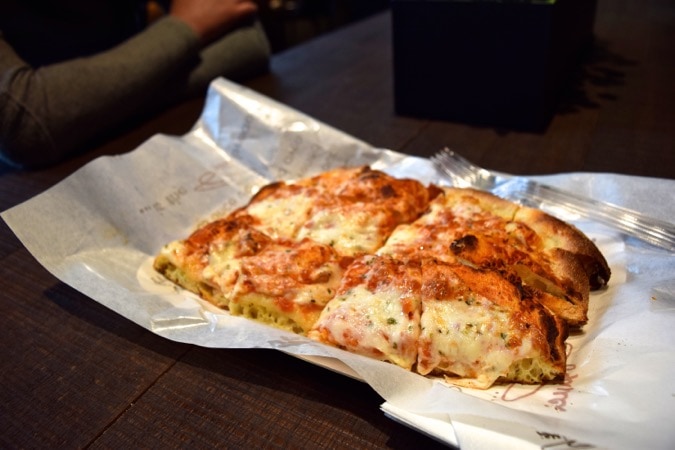 As the food tour came to an end, it was time to roll back home, but not before a quick stop by Eataly – a converted theatre housing an Italian supermarket, street food stalls and restaurants. With dedicated sections to every element of Italian cooking (from wine to cheese and ham to pasta) all at affordable prices, it was a great place to pick up a few gifts for my foodie friends…and myself!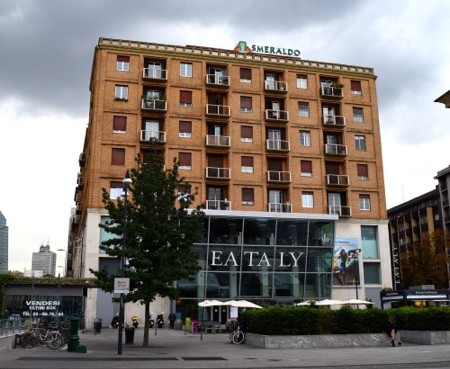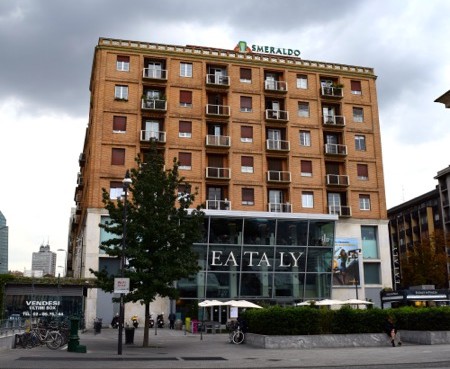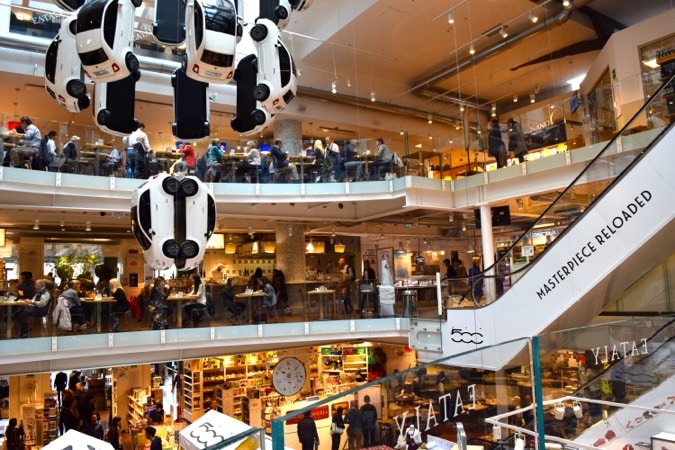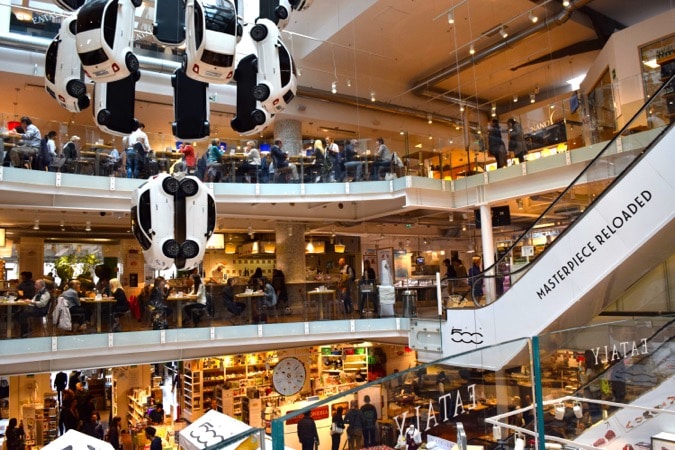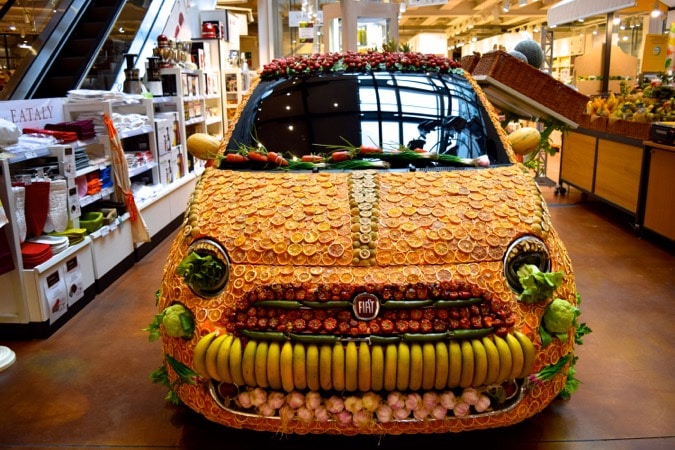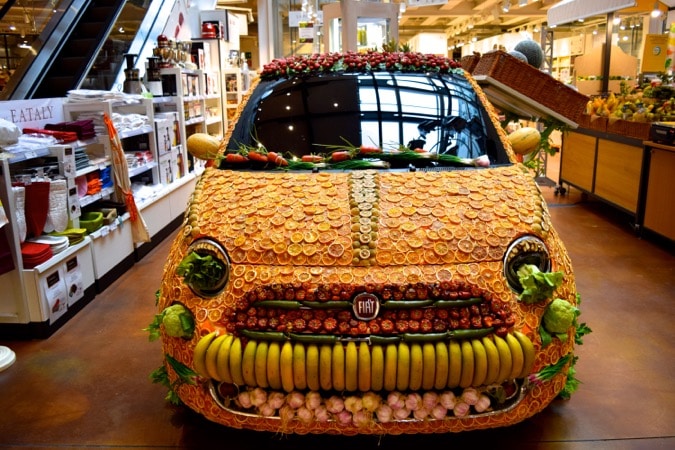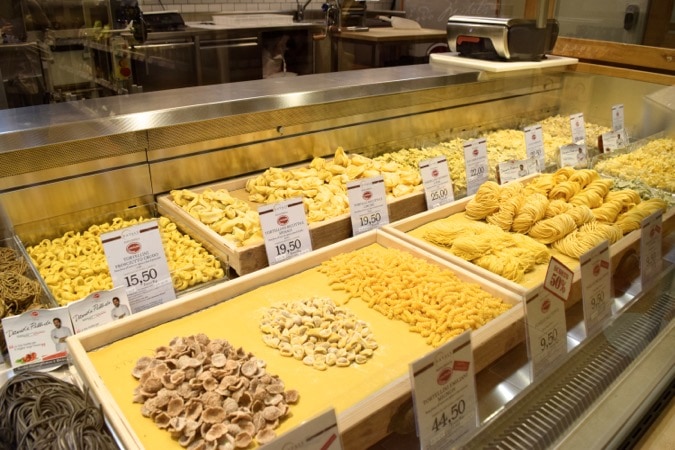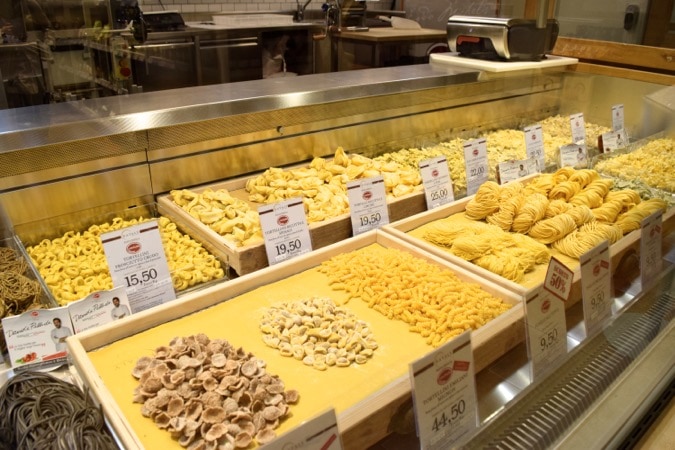 The Milan Food Tour was a great way to see an area of the city I might not have ventured into otherwise. Veronica was the perfect guide, and my enjoyment of the city over the following days was enhanced with my new knowledge!
The Milan Food Tour costs 65 EUR. Find out more and book here.
Fancy learning more about the food scene in Milan? Read all about Milan's street markets.