Time to check out the food scene in Thessaloniki, Greece.
A few weeks ago I posted this blog, all about my first impressions of Thessaloniki in Greece. I described it as an 'ancient hipster city' – struck by how vibrant, creative and diverse it was.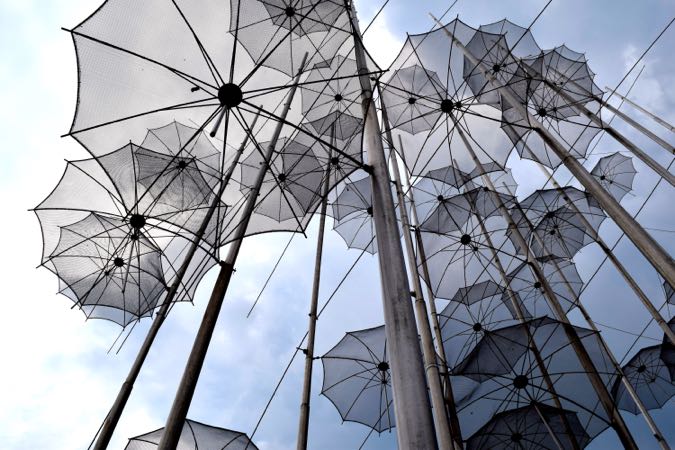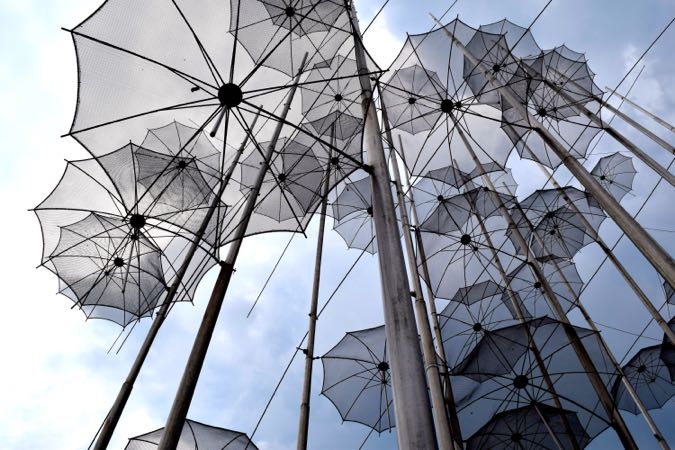 Over a few days I saw many sides to the city, which isn't considered an obvious tourist destination for Brits. It may be on the coast, but this isn't somewhere you'd jet off to on a summer beach holiday… Luckily, there was plenty more to occupy me!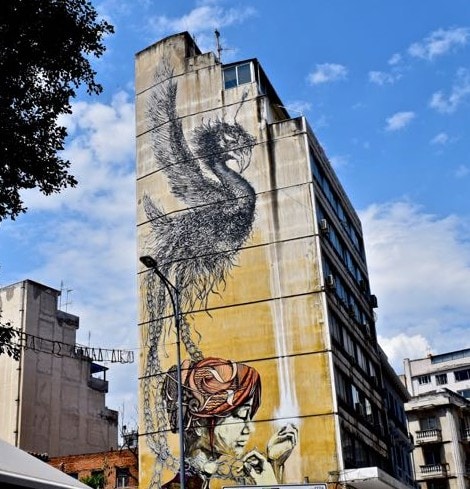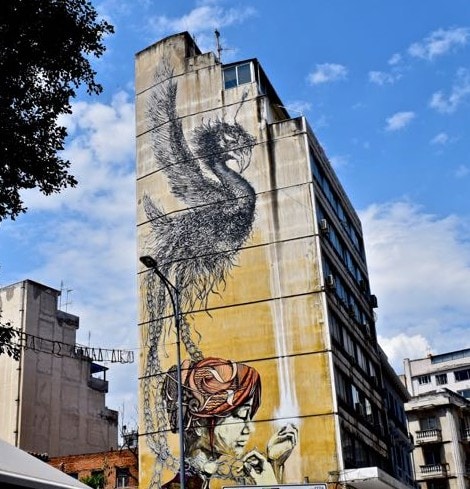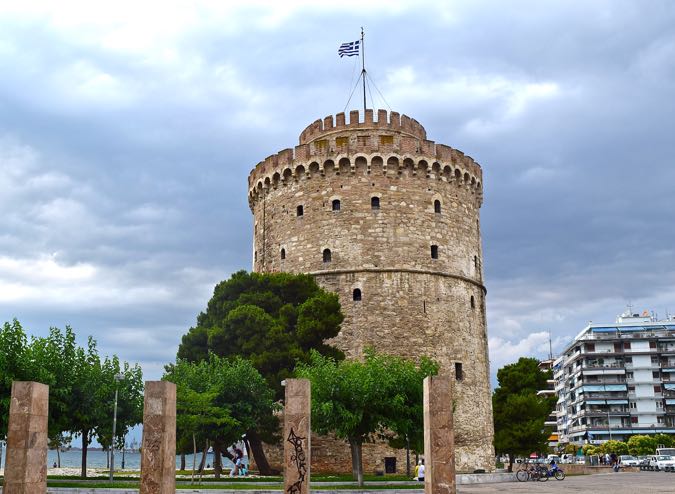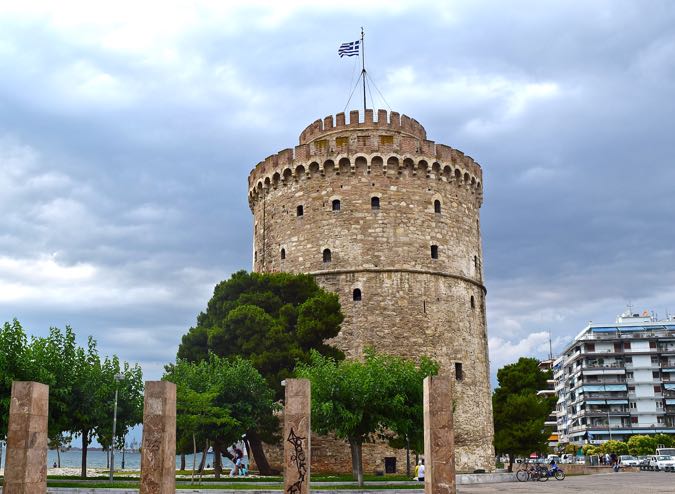 For a foodie like me, I was in my element. While I think souvlaki, Greek salads and mezes are delicious, Greek cuisine isn't known for being particularly refined. With influences from the Med, Cyprus and Turkey, there's an abundance of grilled meats, breads, olives and cheeses. It was part of the Ottoman Empire for 500 years, and also had an influx of Jews from Spain. Thessaloniki became a cultural melting pot, with everyone sharing the same markets and restaurants – resulting in a cuisine with more depth than you might expect.
While travelling around Barcelona and Istanbul, I discovered my favourite way to get to know a city and its culture is by heading off on a food tour. Thessaloniki Walking Tours offer just that – with a chance to see both old and new, budget and luxury, and sample a few weird and wonderful delicacies along the way! Leading the way was local journalist and self-confessed foodie Kostis Zafeiraki – who seemed to be quite a celebrity in the city, with his trademark red specs and extrovert dress sense.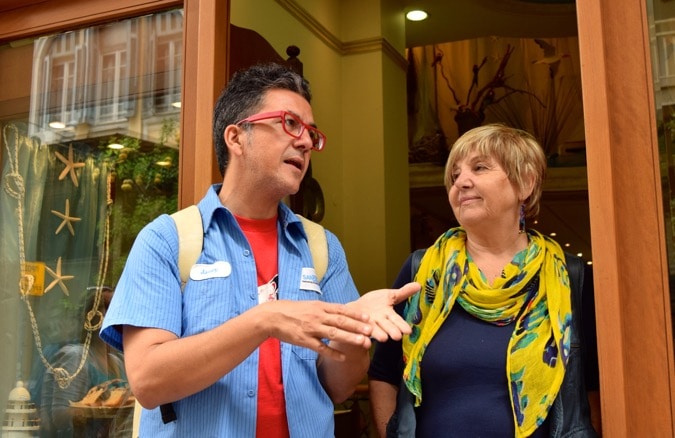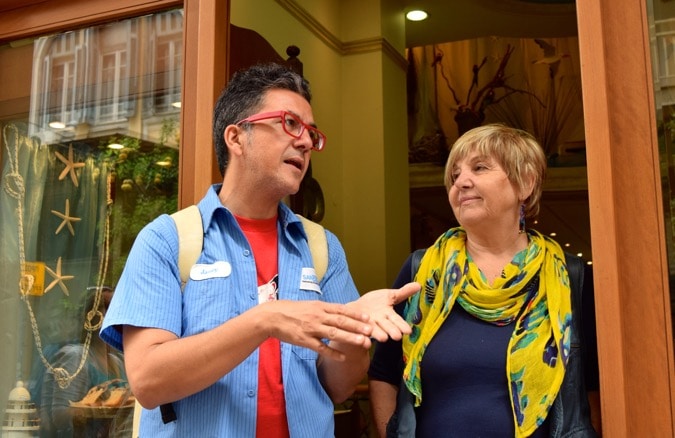 Thessaloniki is a city with a long gastronomic tradition. Kapani (from the Turkish word for flour) is the city's oldest market, dating back to the 18th century. It's not just food on offer – you'll find everything from clothes to cutlery. Yes, one of those dangerous markets that you pop to for a few tomatoes and a loaf of bread, and return with some ornamental plates and a new hoover!
As with many ancient cities, the market remains the heart and soul of Thessaloniki. The reality of everyday life struck me as I listened to stall holders yelling to each other, singing, and entertaining customers. On top of this were sounds of fishermen prepping their best catch, butchers hard at work with meat cleavers, and spice merchants distributing fresh oregano into bags.
One of the oldest food stores is located near Kapani Market. Thessaloniki Delicatessan – a lovely establishment where I had the chance to sample olives, halva, local oils, honey, sesame biscuits, limoncello and ouzo. These are the staples of Greek cuisine, and they really knew how to prepare them!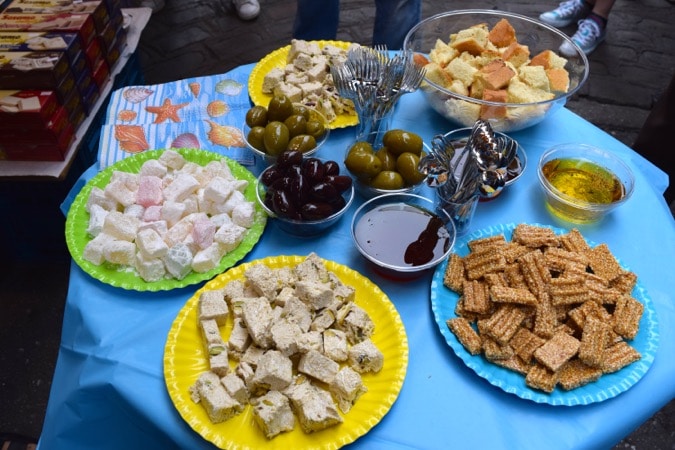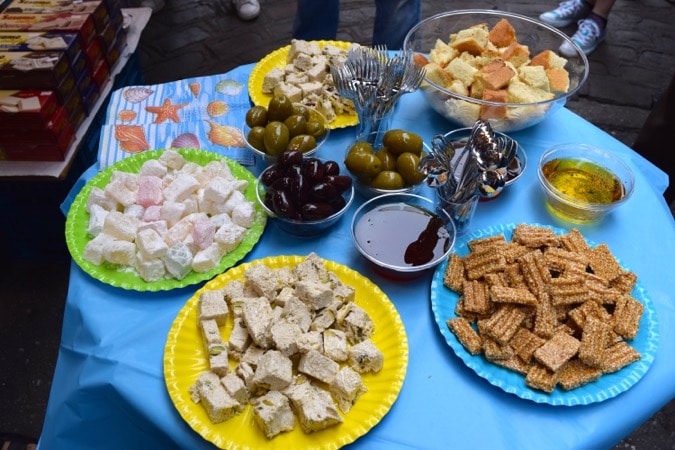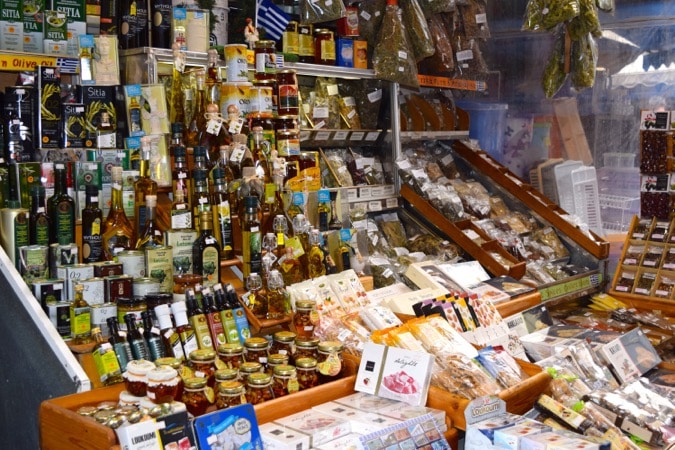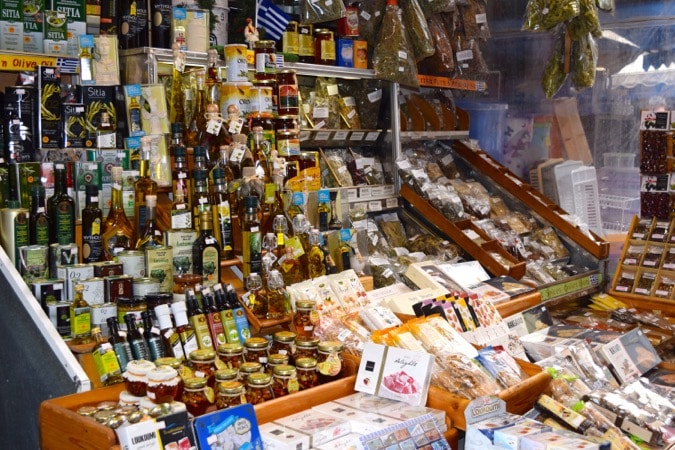 I was fascinated by the owner, who, with only a few words of English ushered me inside to show me some unique bottles of ouzo. There was a warmth to his character, and with one look into his eyes, I felt like I could see the city's entire history.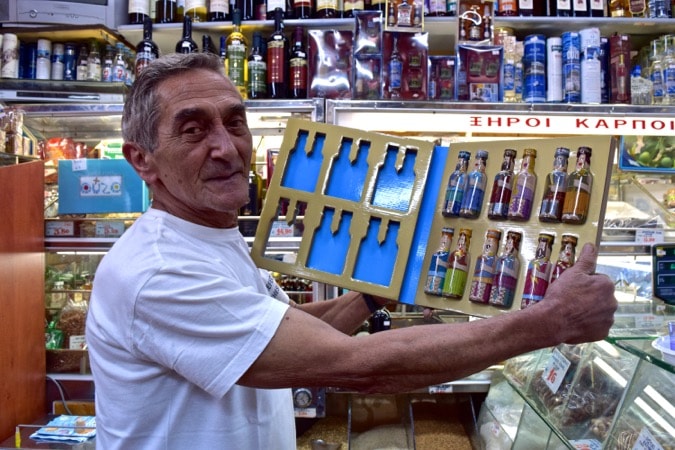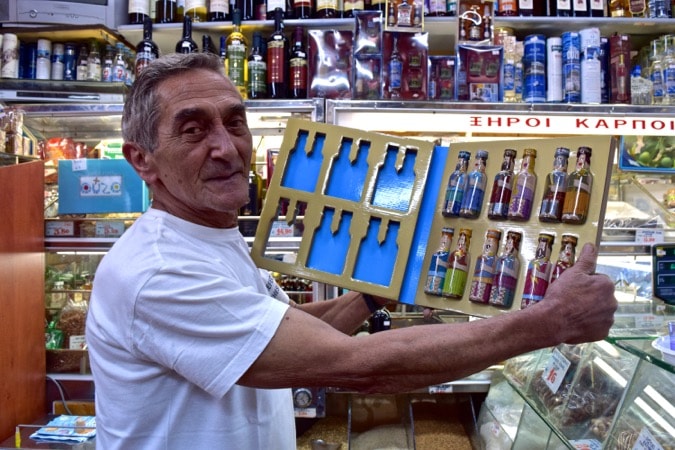 Shortly after, I ventured to Ragian, named after a small village outside of Thessaloniki. Waiting outside was a table topped with delicious freshly-prepared items including: filo pastry stuffed with pumpkin and spinach, ravioli with cheese, a tagliatelle dish topped with fresh tomatoes and herbs, tzatziki, and a large tray of local cheeses. I was impressed by the standard of cooking, along with the delicious, bold flavours.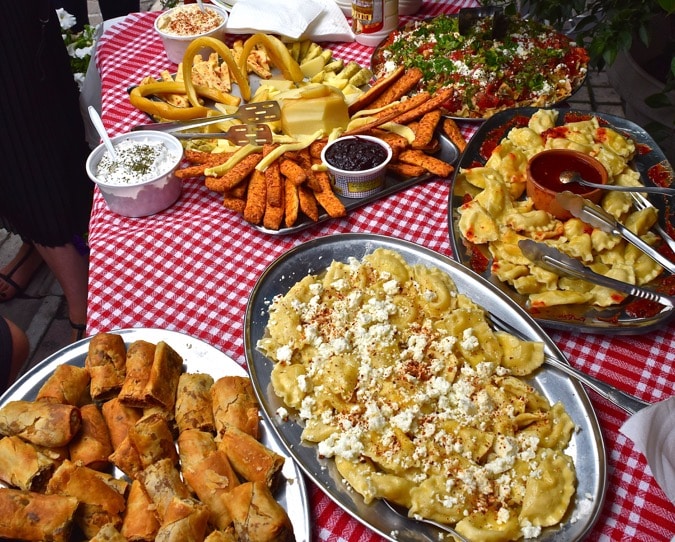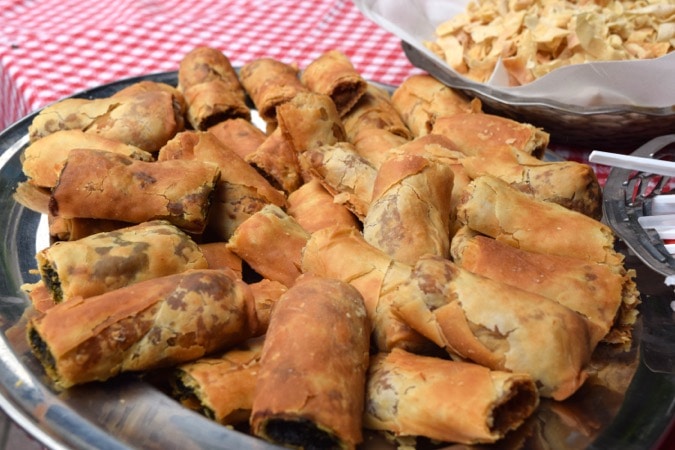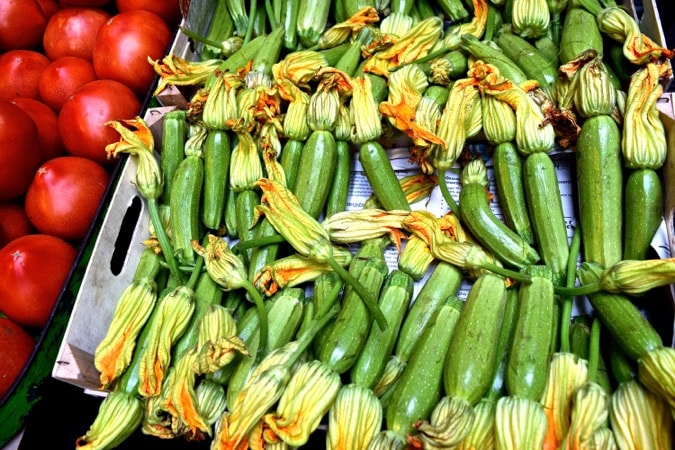 As I continued wandering through the never-ending Kapani market, I was reminded of Istanbul's magical Spice Bazaar (which I visited in April this year). Beautiful looking teas made from flowers sat in large wicker baskets alongside piles of paprika and cumin. The only differences were that in Thessaloniki there were huge trays of local cherries and some Greek delicacies including Creta tea from Crete and aronia berries (which have been touted for their health benefits including helping lower cholesterol and even prevent cancer).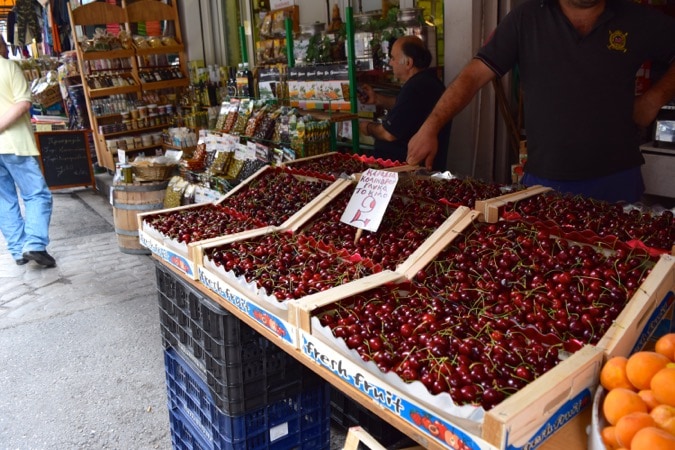 Kapani wasn't the only market we visited that day… following our noses, we also passed through Louloudadika Flower Market. While only 3 stalls remain today, the neighbourhood used to be awash with 11 or 12, adding their own distinctive perfumes to the area.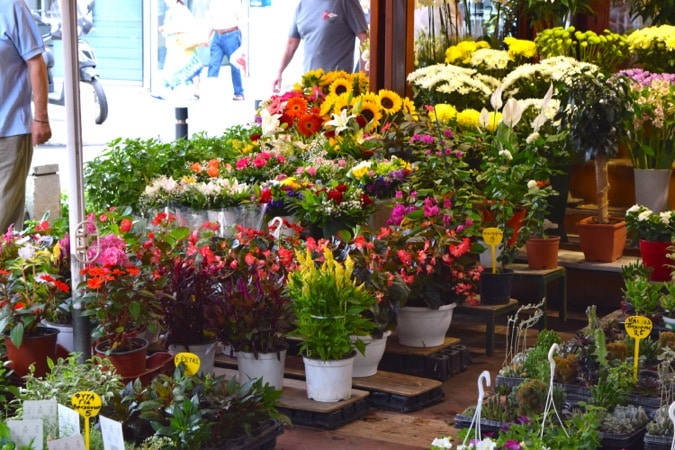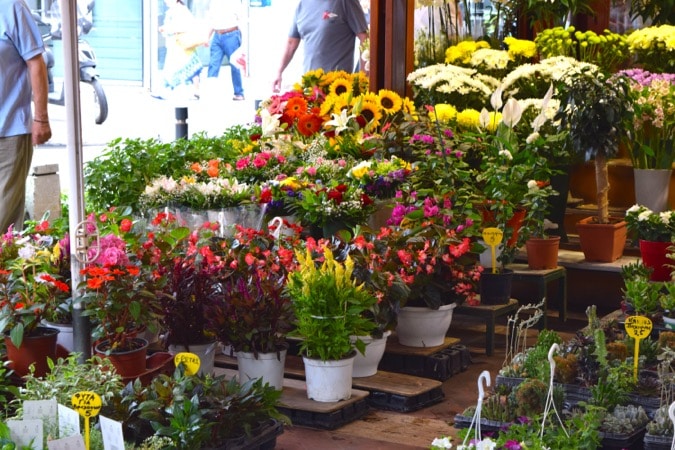 Also nearby was Modiano Market – one of the most traditional markets in Thessaloniki, dating back to the 1920s. It was a present from the Modiano family, and its architecture pays homage to Paris's beautiful covered markets. Sadly looking like it could do with a revamp, I spotted some old signage still handing from the walls, and underneath, equally ancient-looking fishmongers sat selling their catches from the sea in Halkidiki. Close by, Greek ladies sat selling fresh cherries, and large blocks of feta. Other than the owners chatting on mobile phones, it felt like I could have gone back in time.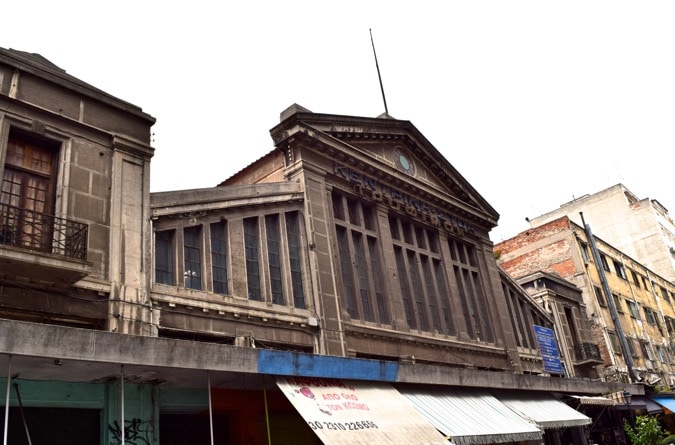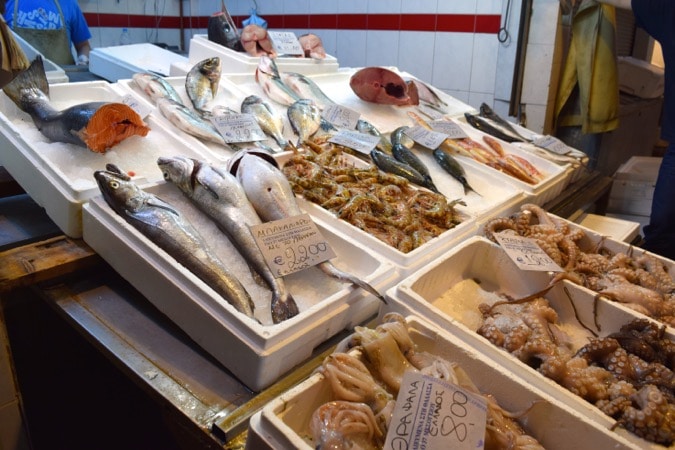 Interestingly in the 80s, writers visited the tipiro (Greek vodka) tavernas in this area where they would drink, dance… and flirt! This behaviour earned Thessaloniki the nickname the 'most erotic city in Greece'! I headed off to the next location, hoping to get my hands on a tipiro on the way…
Upon entering a long thin store a few streets away, I was knocked out by the delicious smell of pastry cooking! At Dia Hiros Resiniotou (Handmade by Tula) I got my hands on the most scrumptious tiropita – a moreish-layered filo pastry filled with a cheese mixture. The welcoming Tula makes them each day using ingredients from her farm outside the city. The cheese pie was salty, filling, and indulgent. She clearly loved the business she had built up, and it was easy to see why – she made all of us very happy within moments of tasting her delicious pies!
Rather niche was Constantina's store Manitaropolio – dedicated to the humble mushroom. But, forget the varieties you find in the supermarket, there was plenty more on offer here including a heavenly porcini mushroom powder, and another with truffle that had me reaching for my wallet!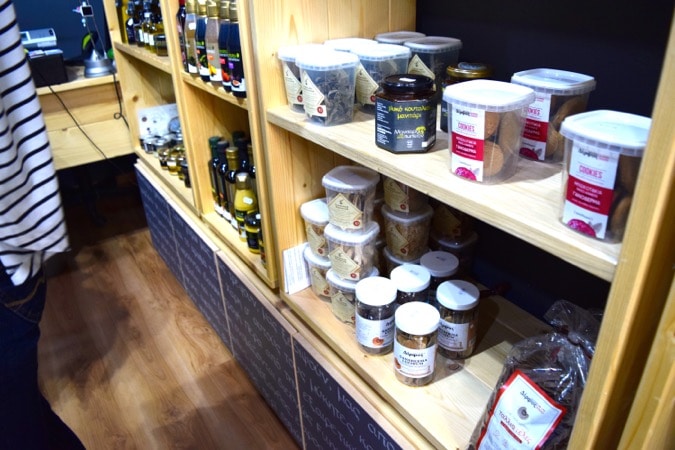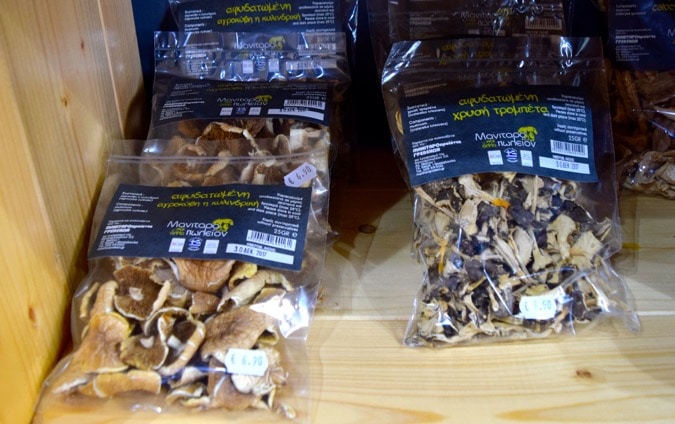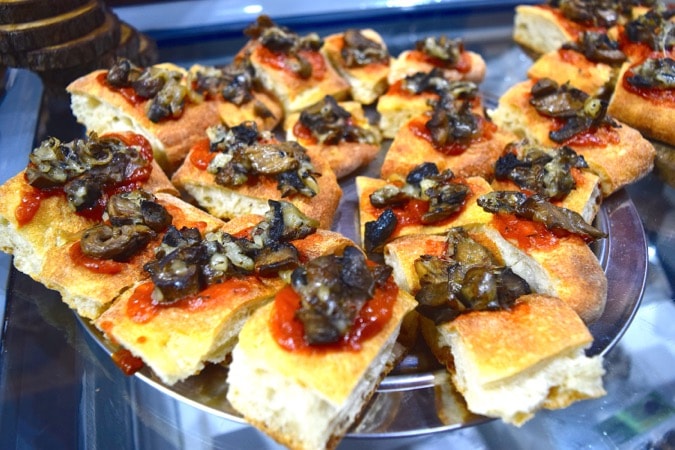 We ended the tour in Bau's Art Bar, a very trendy café on one corner of Navarinou Square, overlooking the ruins of the ancient Hippodrome. I ordered my strong frappe and sat in a food-induced coma of contentment.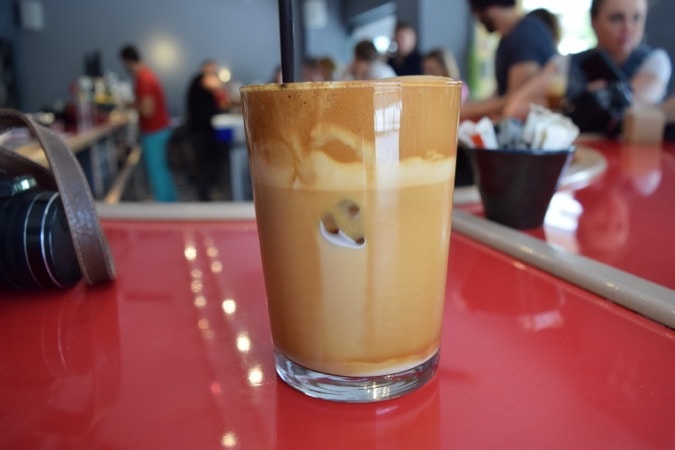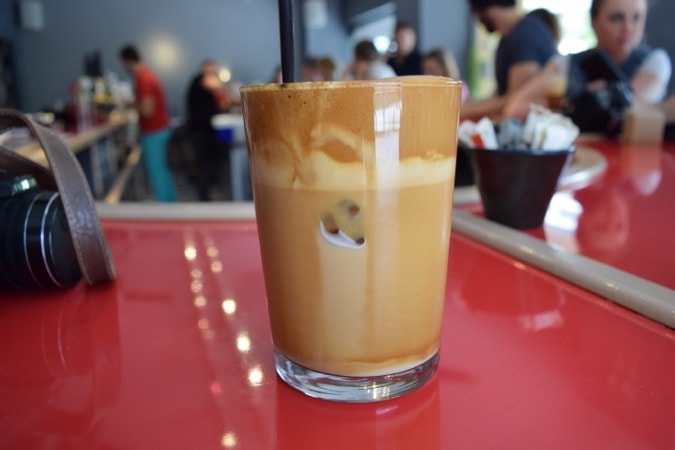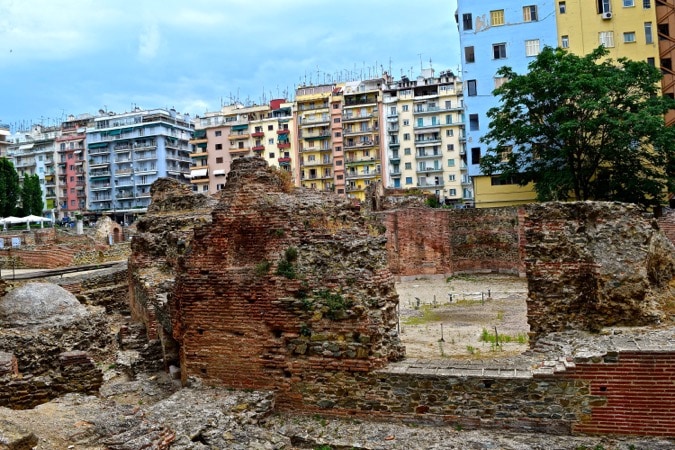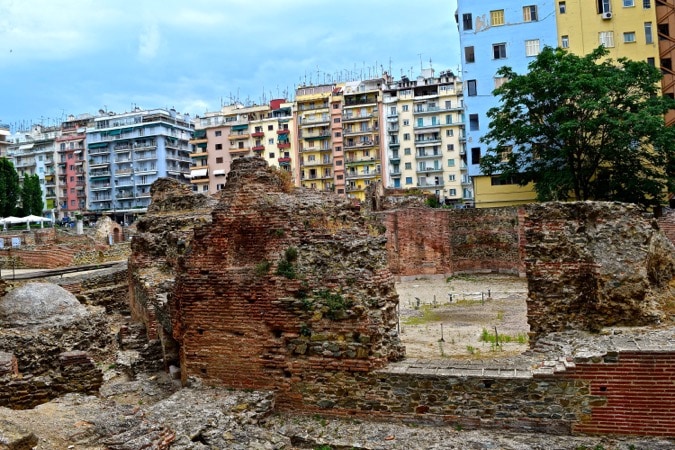 The tour had taken me through neighbourhoods that although relatively central, felt truly 'local'. From my chats with Kostis, it became apparent that this a city where people still shop for ingredients rather than ready meals. They buy them from the same markets their parents and grand-parents once visited. These daily outings double up as an opportunity to socialise with one another. There is no enormous supermarket. And guess what? I'm glad there isn't, as it all works just fine.
As for the rest of our trip? We headed off on one of the most popular day trips from Thessaloniki, to enjoy the beautiful beaches of Halkidiki. If I'd had longer in the region, I would love to have explored more of the three peninsulas that make up Halkidiki. Next time!
Thank you to Marketing Greece and Aegean Airlines for inviting me to be part of Blogtrotters Greece.
For more information about Thessaloniki Walking Tours, click here and find out more about my adventures in Thessaloniki here.