From quirky downtown retreats to luxury rooms high in the city skyline, these are the best luxury and boutique hotels in Montreal, Quebec.
Montréal is one of my favourite cities in North America. It combines all of the excitement and action of a big city like New York, with plenty of French style and sophistication. Plus, it has that added dash of laid-back Canadian spirit. It's a great city for romantic escapes, and it also makes the ideal base for exploring the state of Quebec.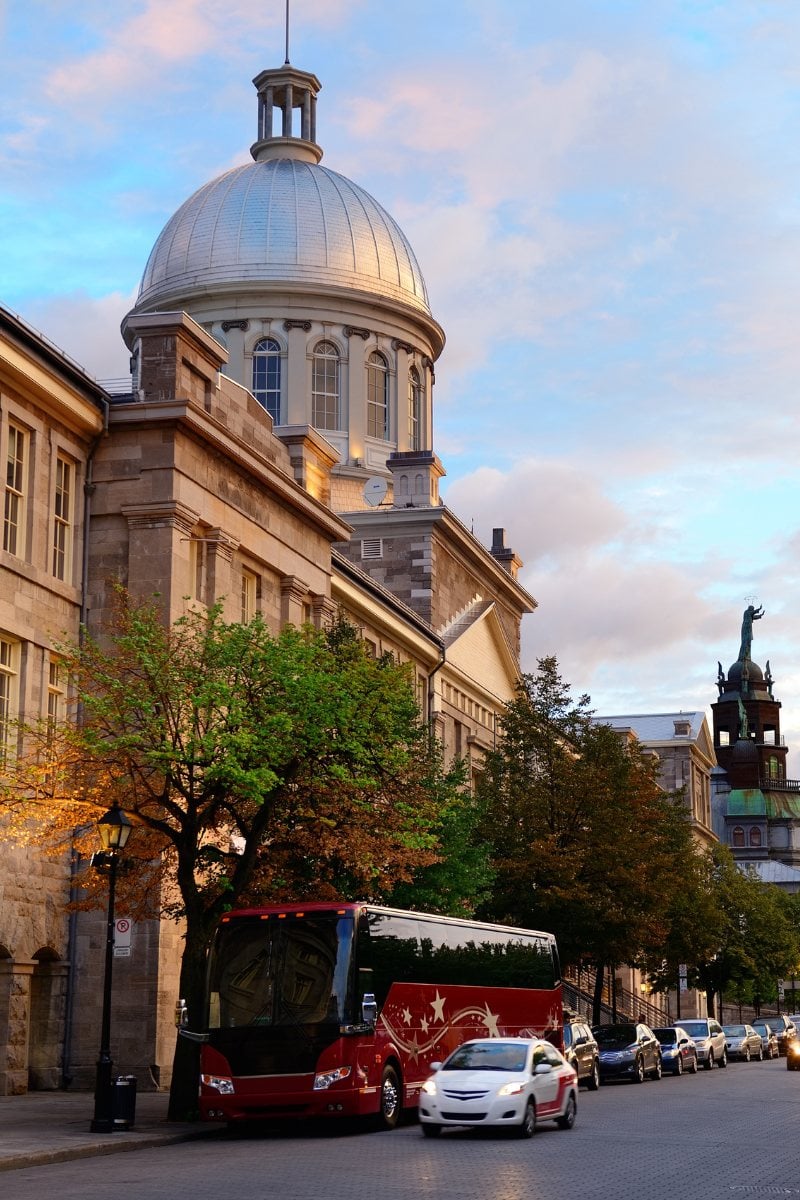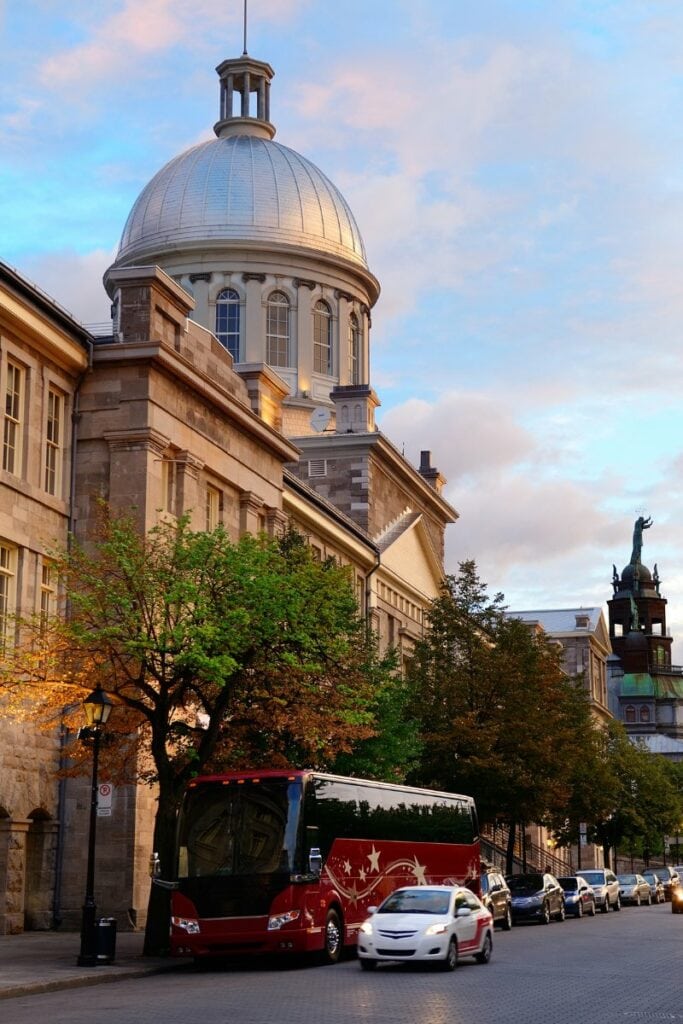 From the comfort of your boutique hotel, you could set off to explore Old Montréal, where you'll find an abundance of cool shops, trendy restaurants and a great mix of cafés. As a quick aside, if feeding your tummy is a huge reason why you travel, you'll definitely want to read my guide to the best foods to eat in Montreal!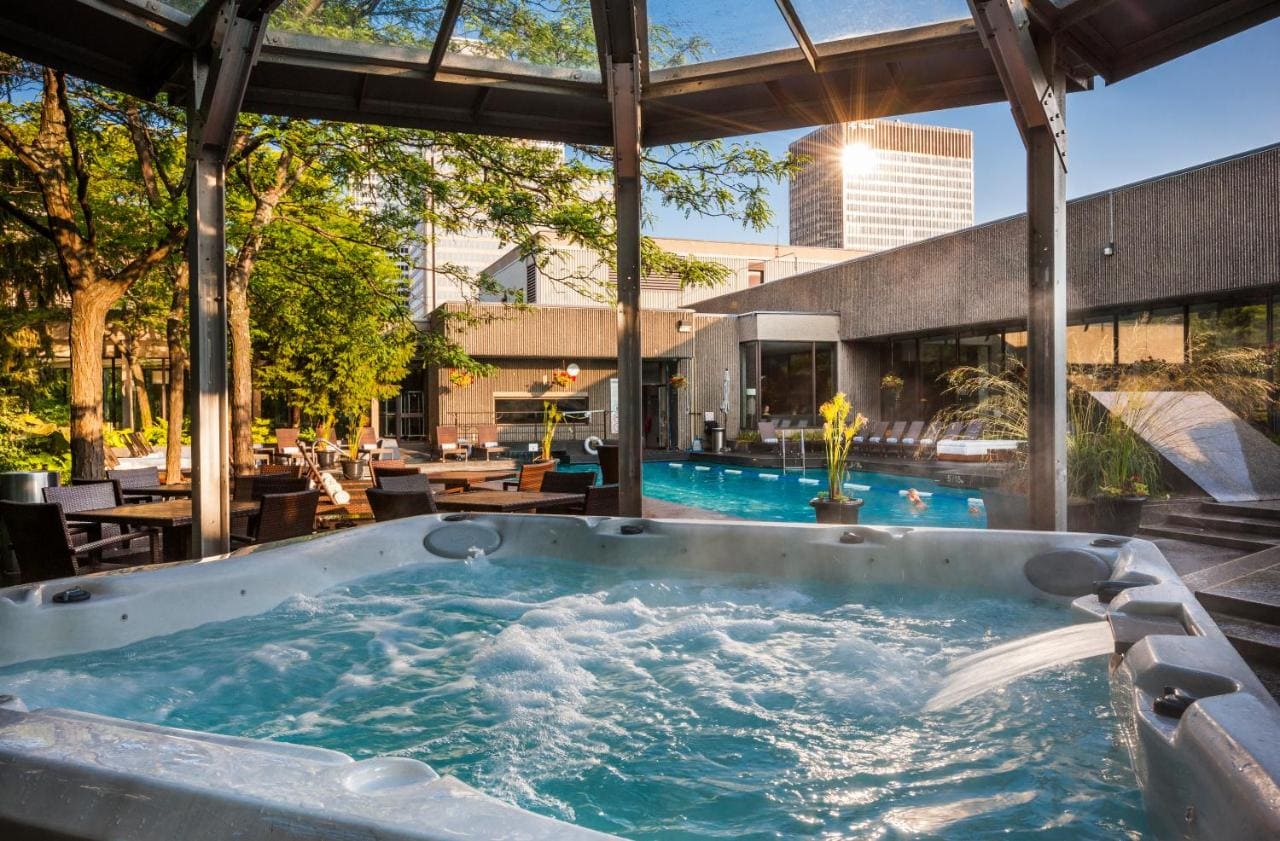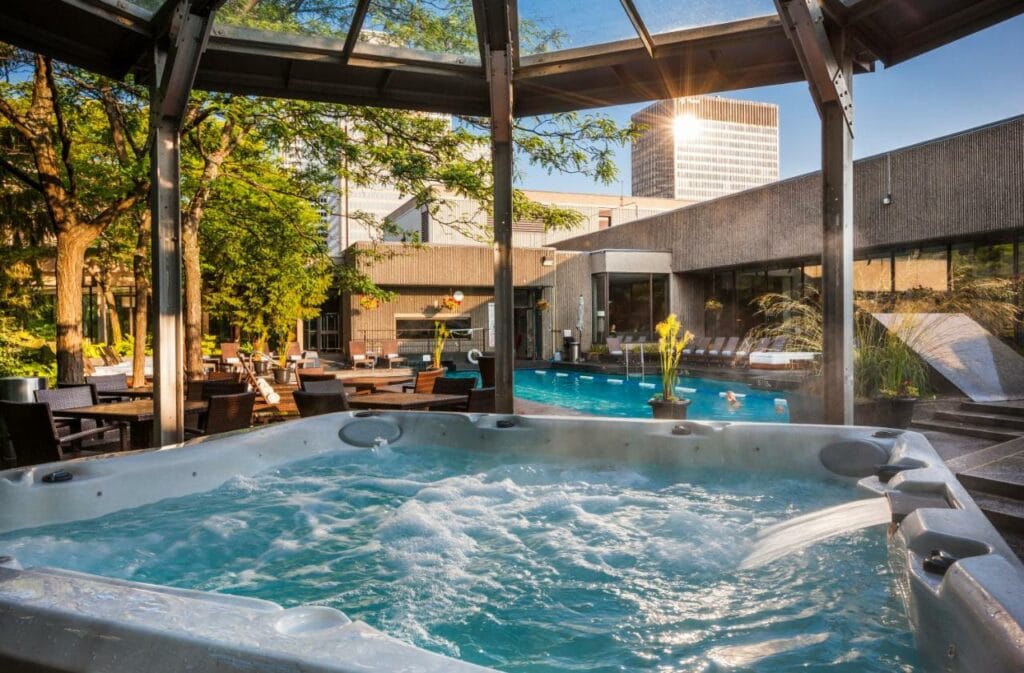 Many of the luxury hotels in Montréal are clustered around the area of the city known as the Golden Square Mile (aka The Golden Mile). In this part of town, you and your other half can set yourselves up to live like rock stars. No doubt your friend back home will be green with envy!
So, if you're deciding where to stay in Montréal, coming up is my list of the best honeymoon hotels, 5-star accommodation and trendy boutique hotels in the city.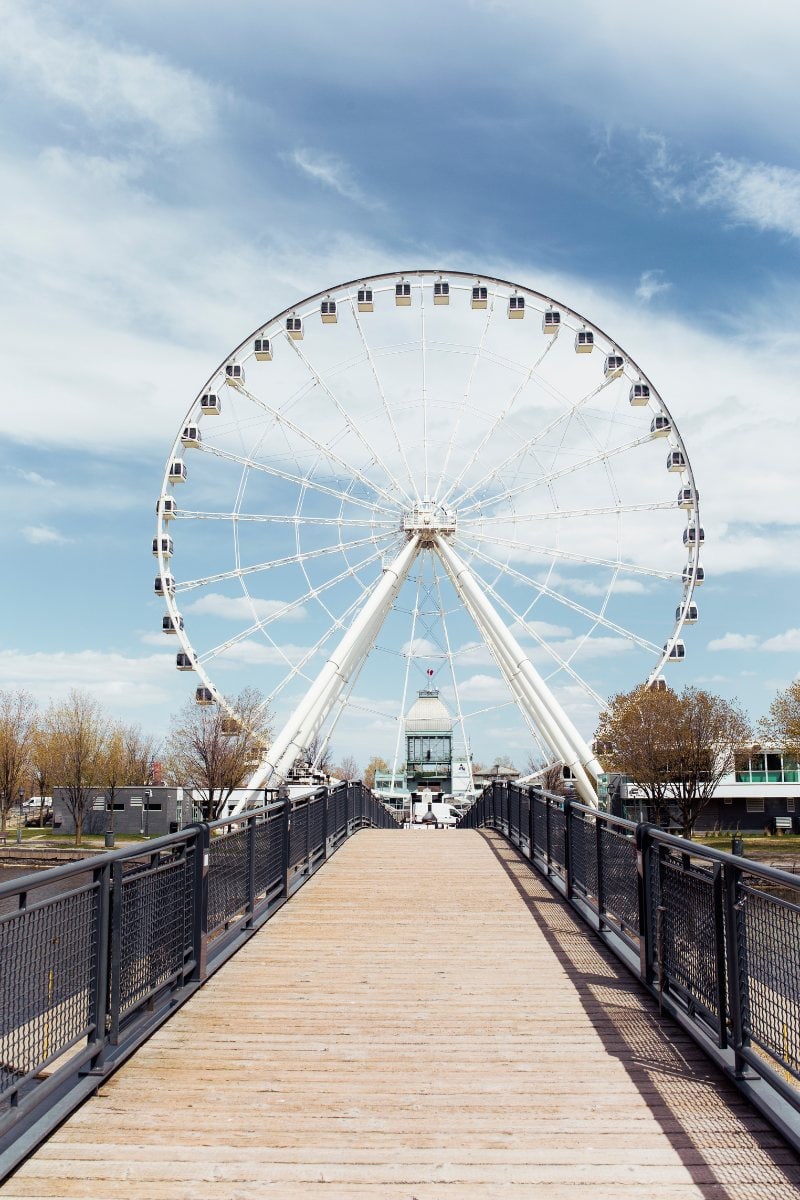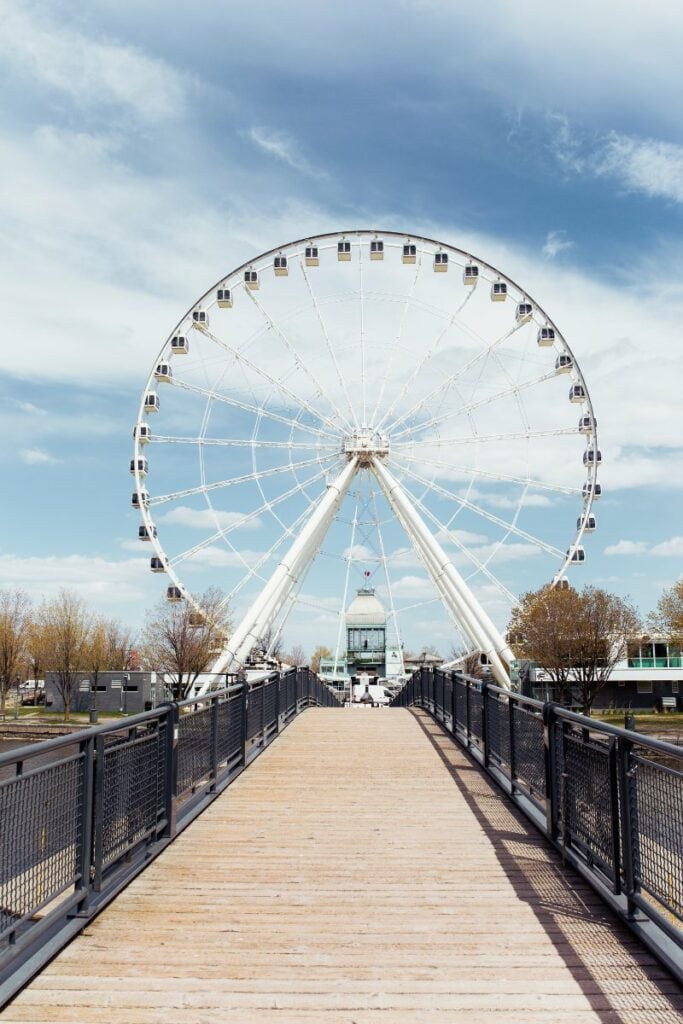 Planning your trip to Montreal? Here are a few quick highlights:
Take in the city from the water

Explore the city on a sightseeing bus

See the sights from your bike

Explore the city on foot

See Montreal from the skies

Live the high life at the Four Seasons in Montreal
---
Weather In Montreal
The city has a humid, continental climate with four distinct seasons. Winters are decidedly chilly, with temperatures ranging from -10℃ to 15℃, with large falls of snow common from November to March.
Summers, on the other hand, are very pleasant, with temperatures ranging from 20℃ to 25℃. Spring and autumn bring variable temperatures but lots of colour, especially as the autumn leaves turn.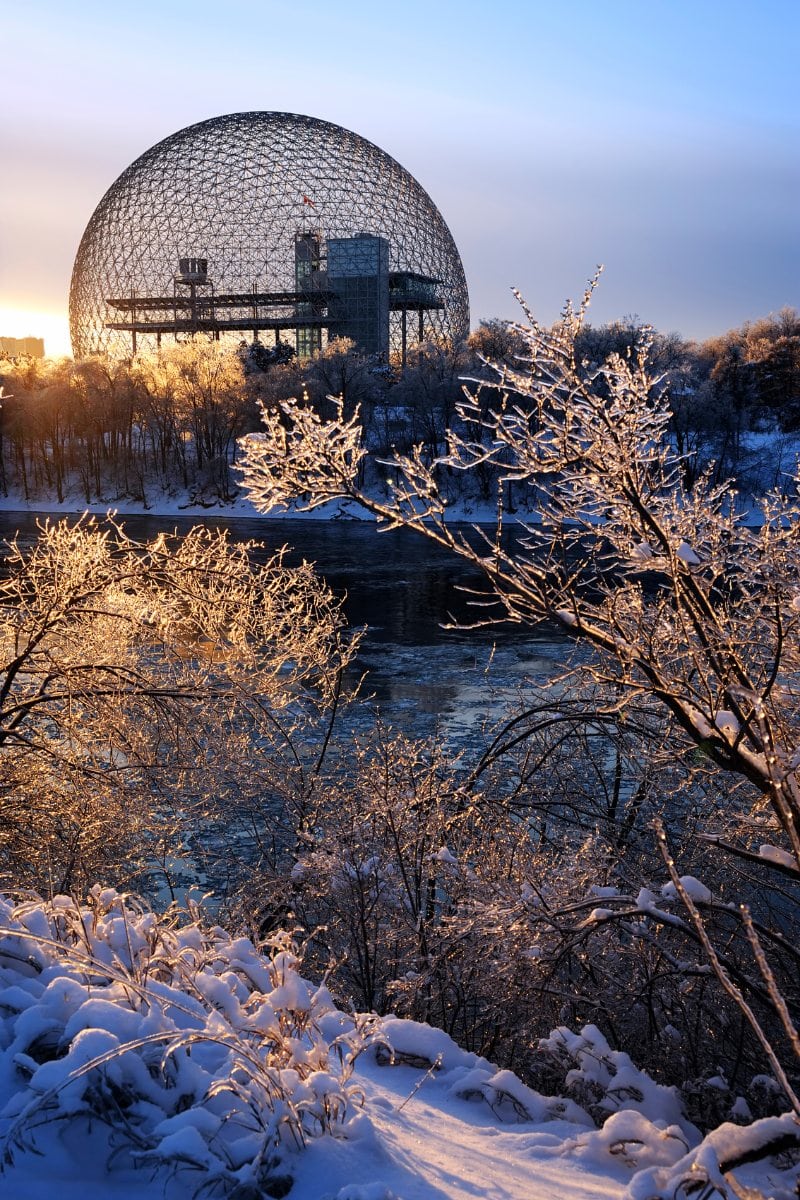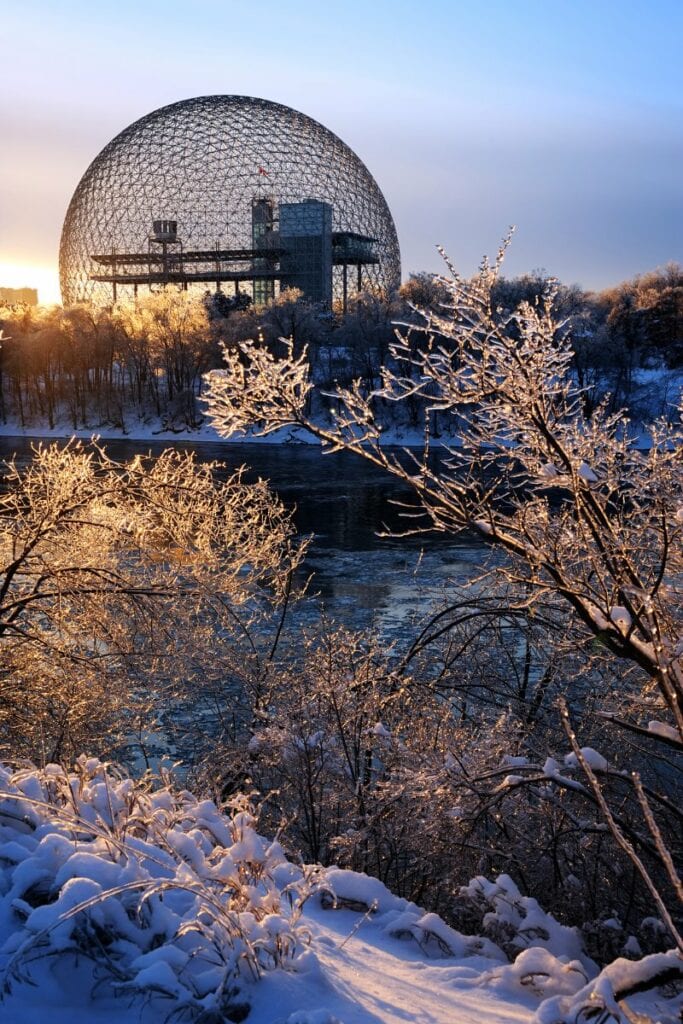 What's Montreal like?
Montréal is a wonderfully vibrant and diverse city. It's Canada's second-largest metropolis and the largest francophone region in North America.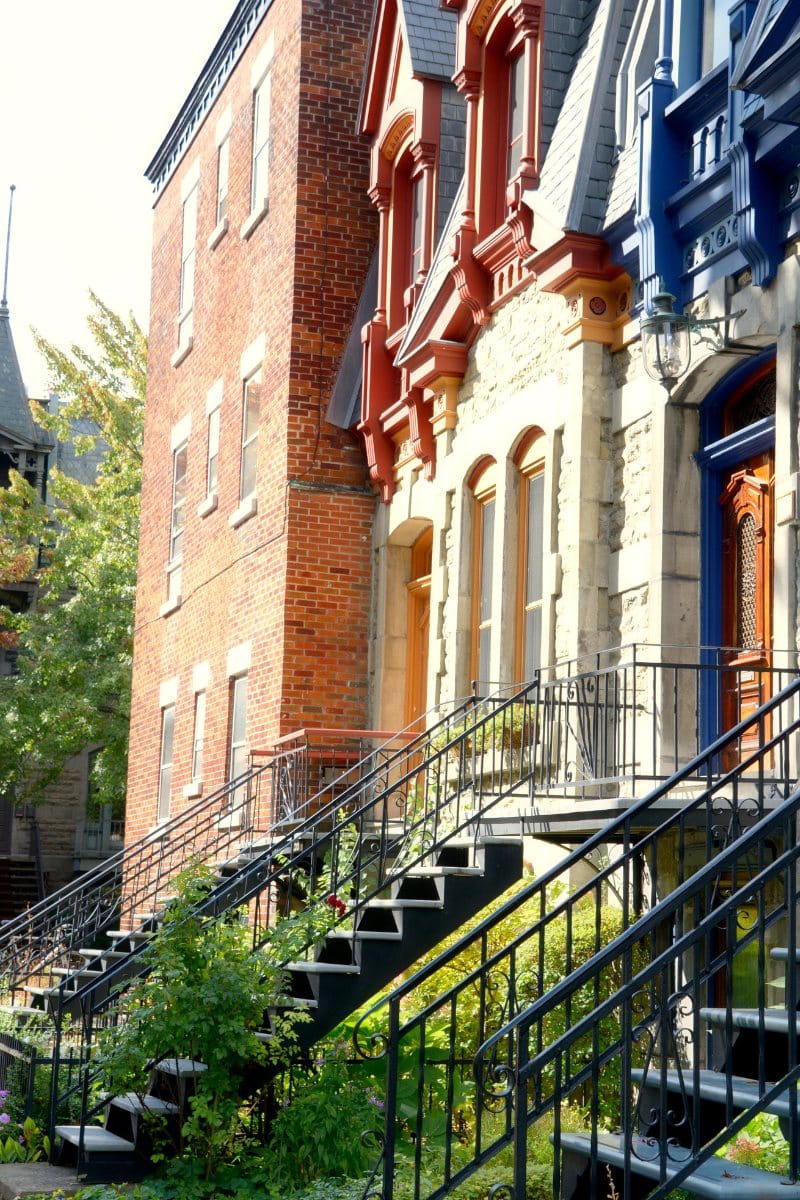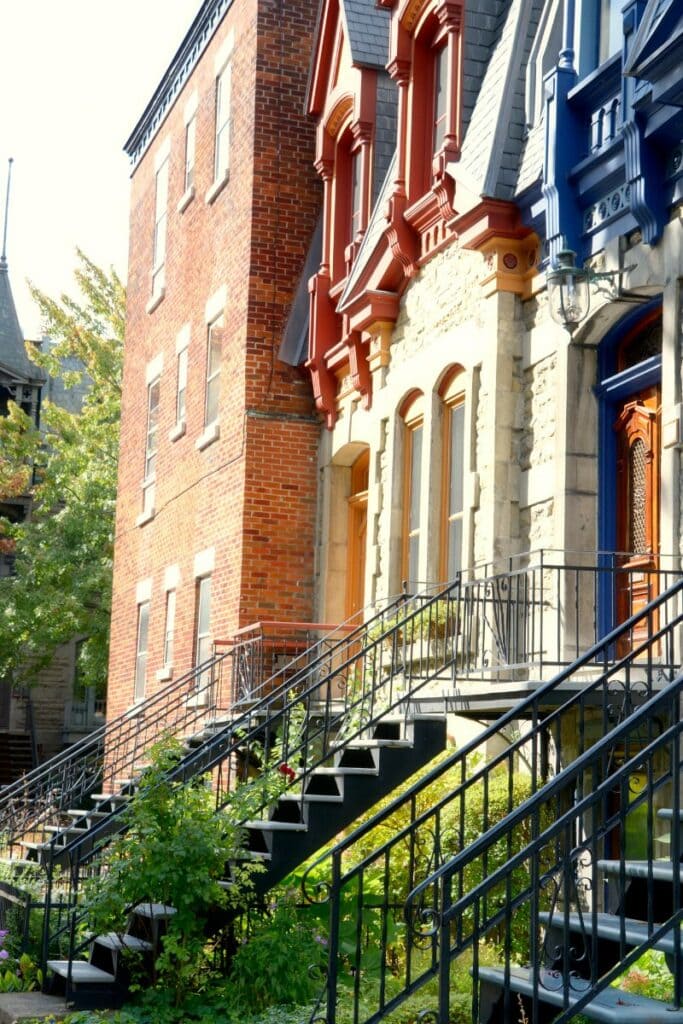 Montréal's history goes back at least 8,000 years. It was home to the St. Lawrence Iroquoian indigenous people before the arrival of the first Europeans in 1535. The first permanent European settlement was established in 1642 by French missionaries. Following the Seven Years' War, Montréal was ceded to the British and became part of the British colony of Quebec.
Today, Montréal is recognised as a global city, with a diverse economy and culture that offers a high quality of life and a unique blend of history and modernity. The city has invested massively in infrastructure and public services, notably its Metro system, its airport, universities and festivals.
So, when you visit this wonderful city, you are in for a treat! Ready to start planning your adventure? Let's check out some of the best hotels in Montréal.
If you're planning a winter trip to the city, don't miss my guide to the best things to do in Montreal in winter and my favourite weekend getaways from Montreal.
---
15 Best Luxury and Boutique Hotels in Montreal
Let's start right at the top… literally. If you love a room with a view, this place is going to blow your mind! Built right in the centre of downtown Montréal the luxury rooms at the Humaniti have spectacular views of the inner city, the harbour and Mont Royal Park.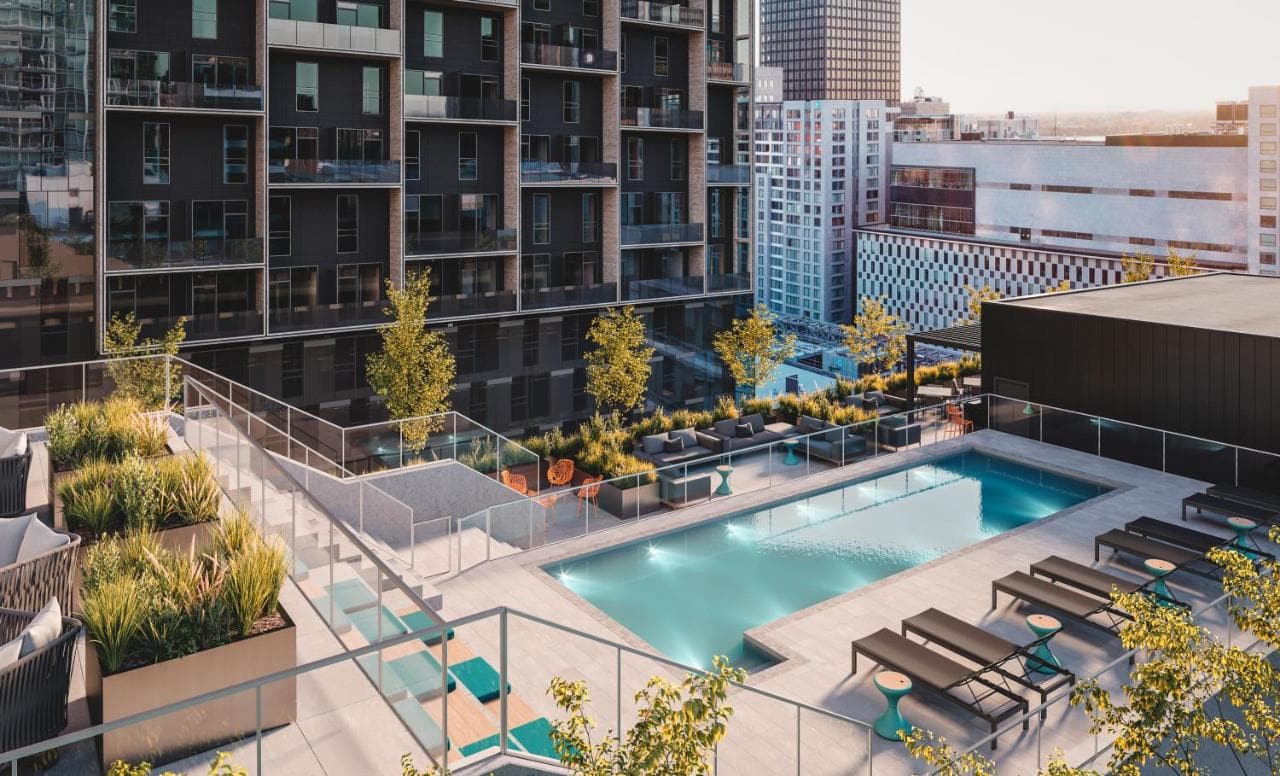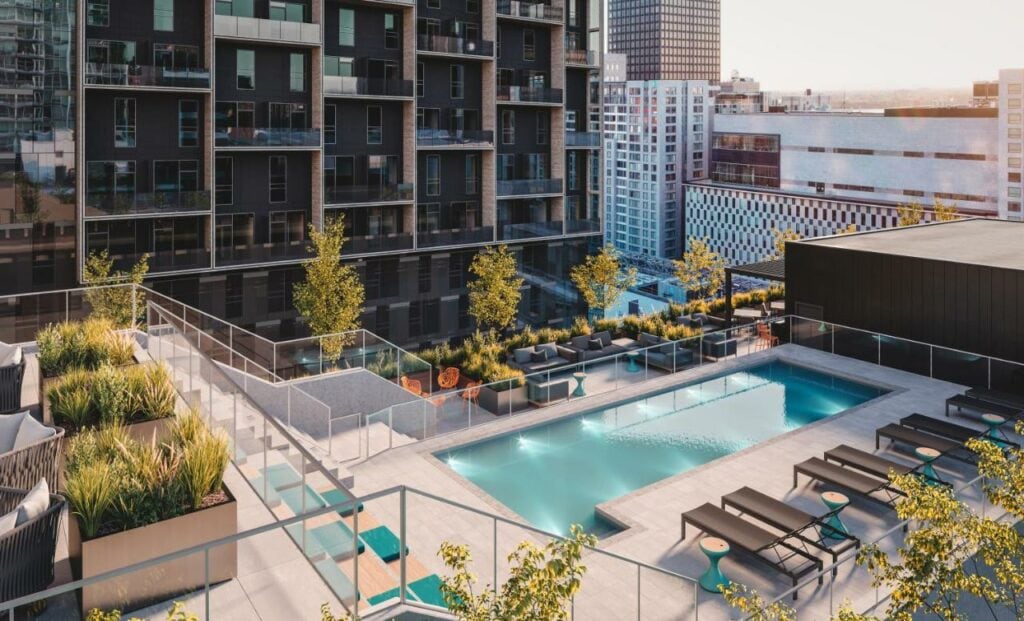 You can read a book by the pool or use the hotel as a base to explore downtown Montréal in snippets or big chunks depending on how energetic you're feeling. You can wander down to Clocktower Beach, or grab a bike from the front desk and pedal along the banks of the St. Lawrence River for a picnic. What could be better?
Perfectly situated in the heart of Old Montréal, Hotel William Gray has a rich history of providing impeccable service and opulent comfort for its guests. Its elegant architecture exudes sophistication and charm: perfect if you are in Montréal for a romantic holiday with your lover.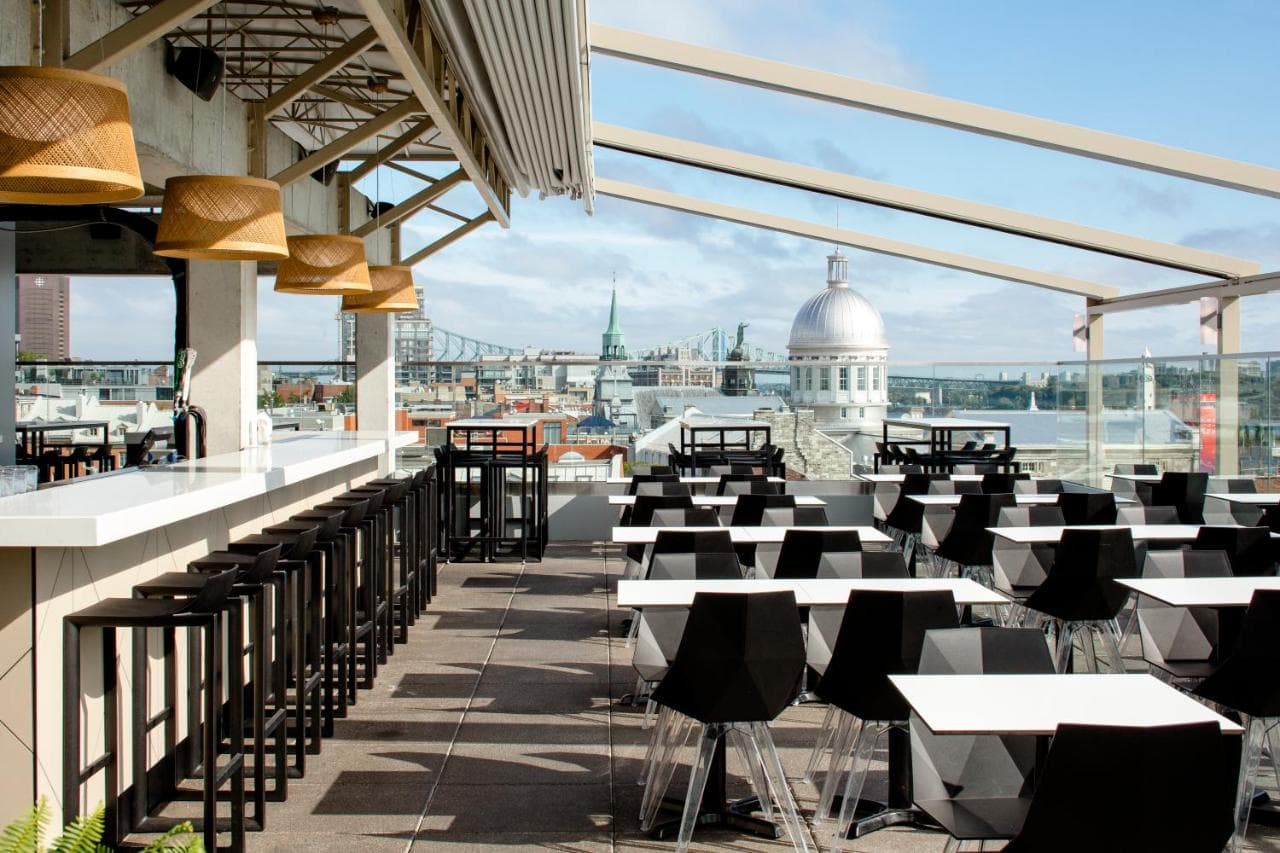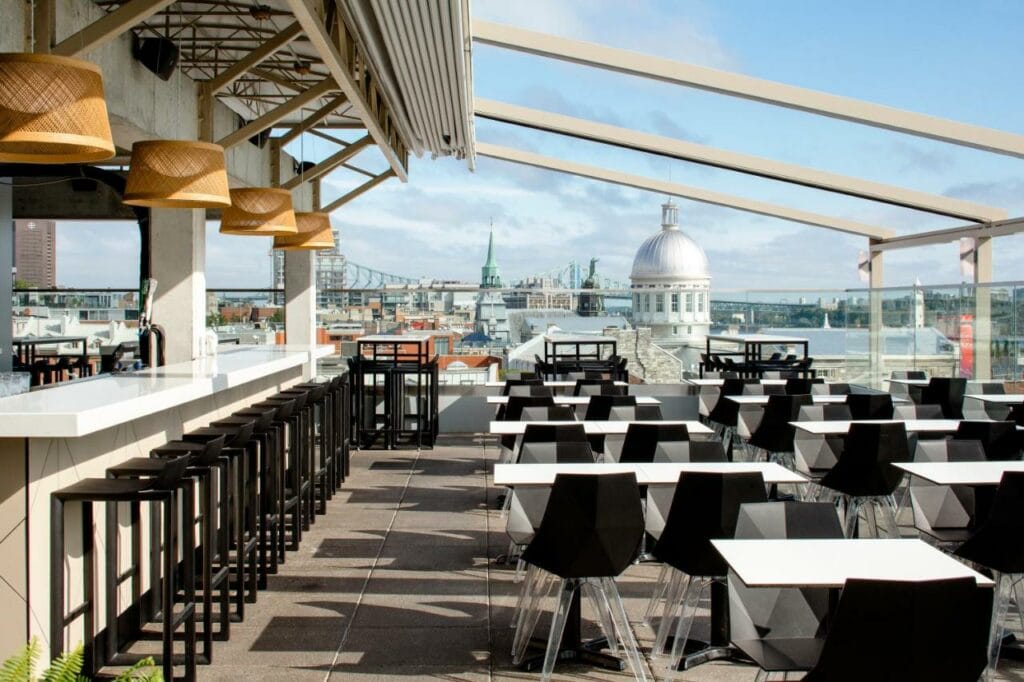 From your hotel window, you'll have superb views of the city skyline and the St. Lawrence River. Each room is decorated in calming pastel tones. The only downside? Once you're settled in the luxurious surroundings, you might find it hard to drag yourself out to explore!
This charming, old-world-style hotel is located just minutes away from the historic Old Montréal district. That means you're close to landmarks such as the Notre-Dame Basilica and the Place d'Armes.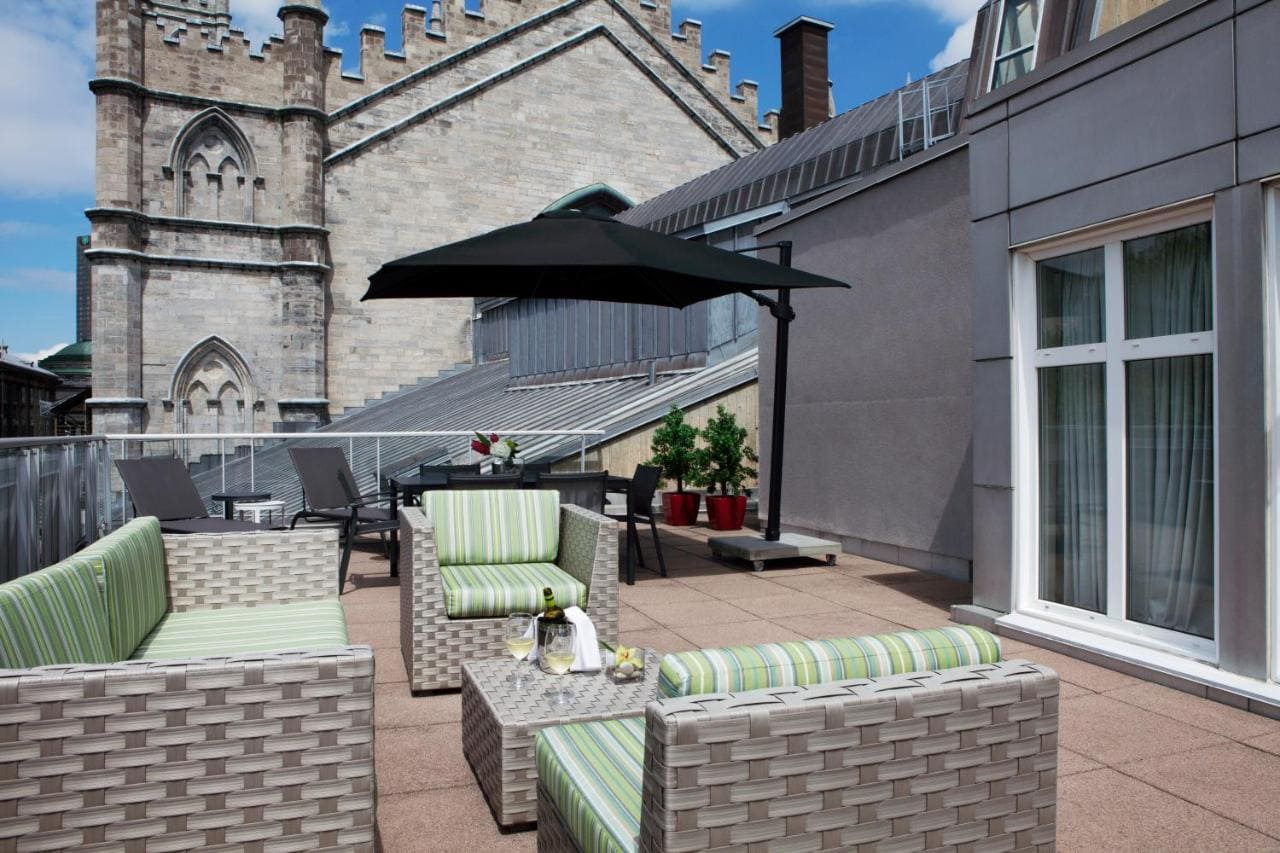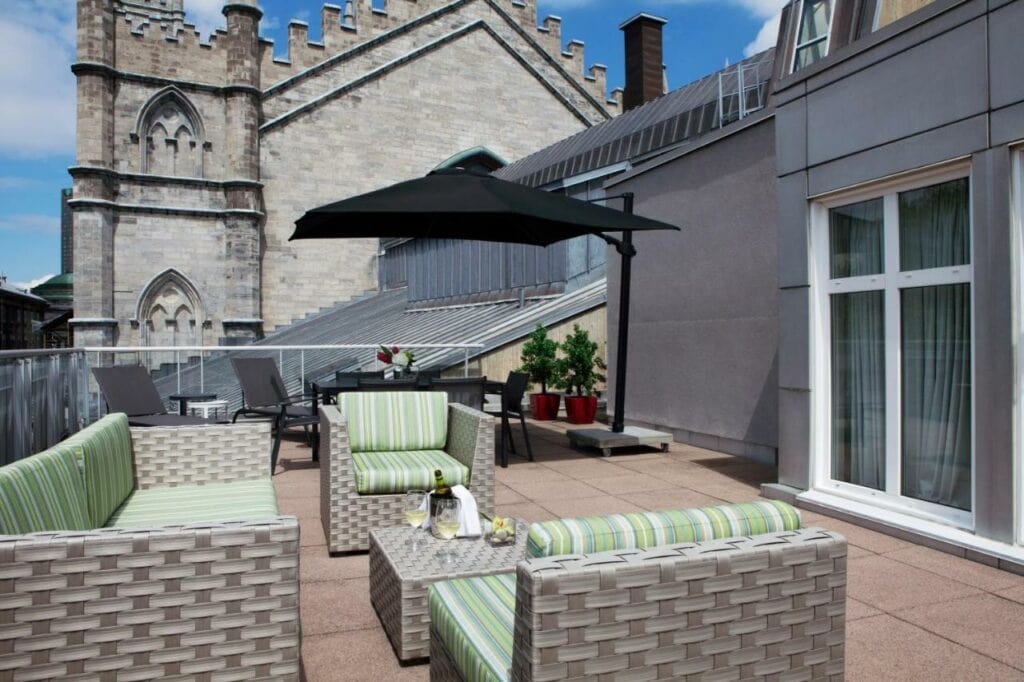 Saint Sulpice blends the elegance of bygone days with contemporary design flair to create a welcoming and warm atmosphere. It's particularly perfect if you happen to be visiting Montréal in winter. You can enjoy sumptuous meals in the luxurious, glass-enclosed garden of the hotel's Oskar restaurant or sip on a cocktail in the lobby bar before you head out for a night on the town.
Have you ever dreamed of waking up in a sunlit bedroom in a French auberge? Well, this is the place for you. On your mornings here you'll be happy to do nothing but lie there with your partner, indulge in a long breakfast… and maybe take a stroll later.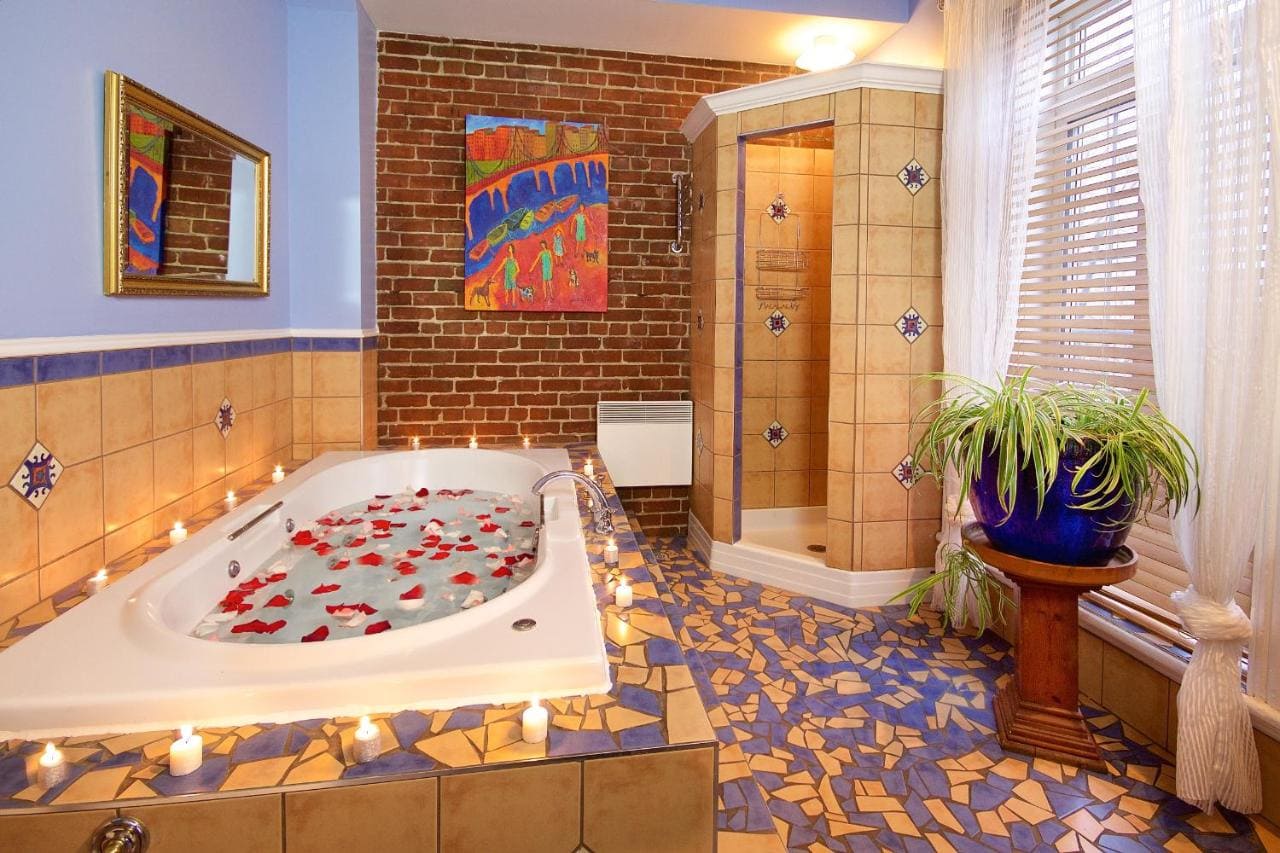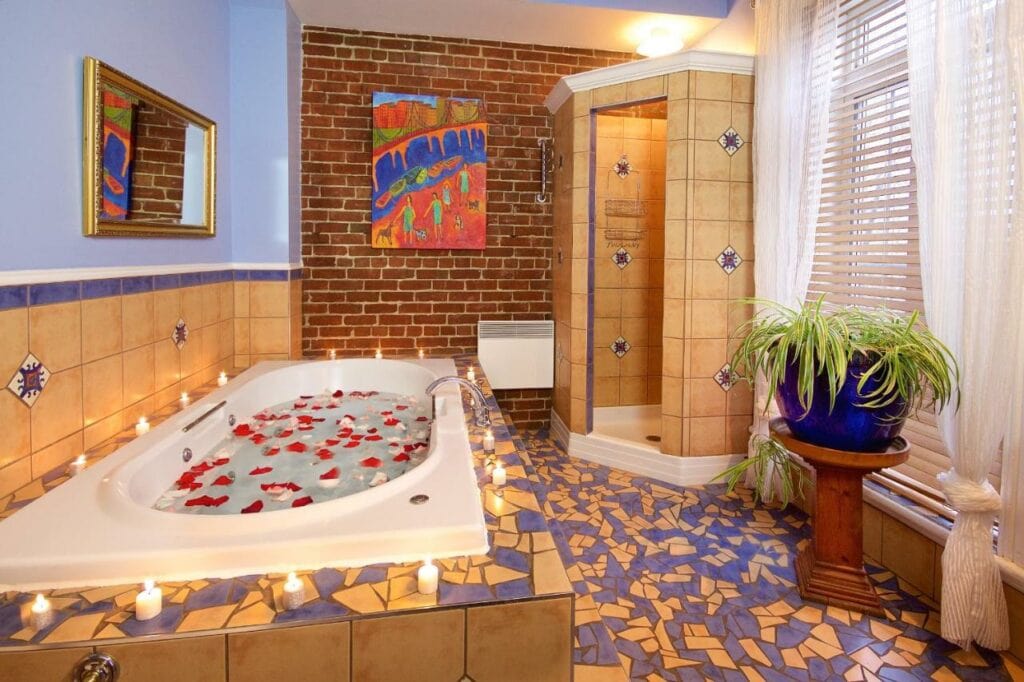 This B&B won't stretch your budget either. It's situated on a quiet street in the leafy heart of Montréal, is decorated with vintage furniture and an eclectic mix of art. The owners are always available to answer questions and make you comfortable during your stay. This place oozes charm – you'll feel like you're in a charming French village when you stay here!
If you and your partner are looking for a swanky place to stay in Montréal, look no further than Hotel 10. With its sleek design elements, this place feels like it is straight out of the pages of a fashion magazine! The lobby feels like a chic living room, with plush couches and a cosy fire to snuggle beside on a cold Montréal night.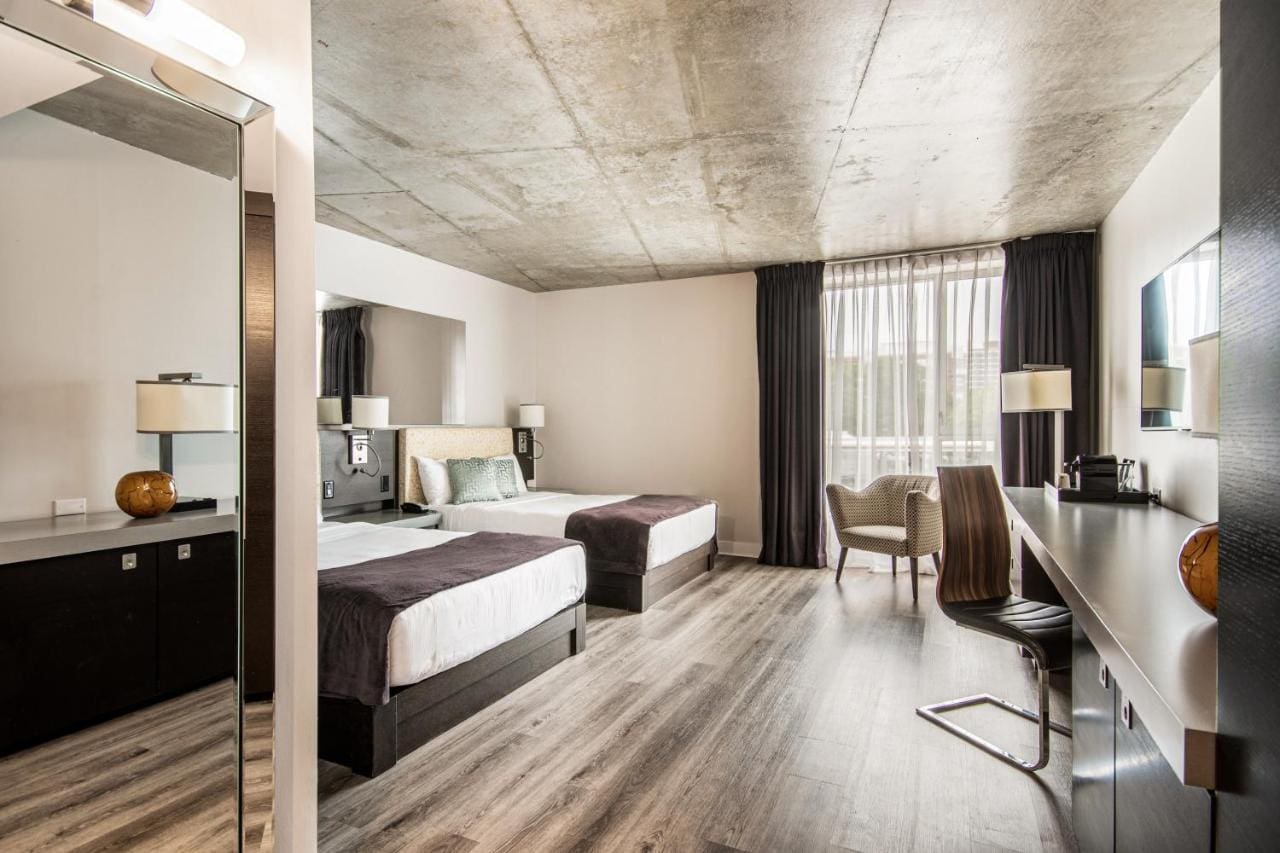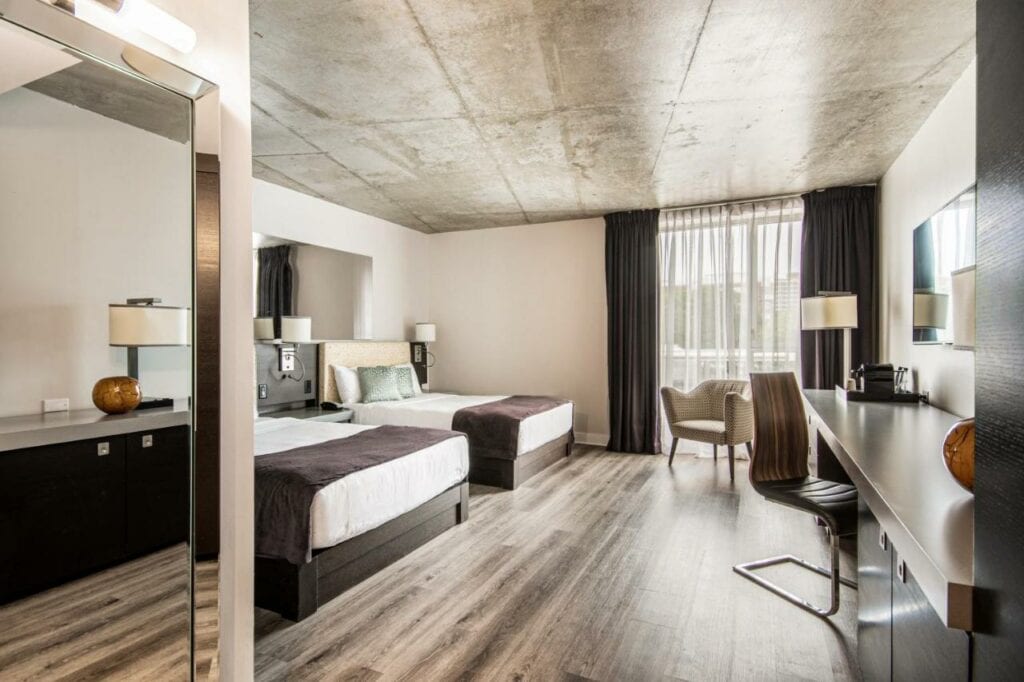 You can treat yourself to a massage or soak in the big bathtubs which are roomy enough for two. Downstairs, the hotel's bar/restaurant, Le Bar 20, offers a high-end menu. Plus, if you've got the energy after a day of sightseeing, you could dance the night away at BVLD44, the hotel's signature nightclub.
Craving some 5-star luxury for your trip? This historic hotel is a chic gem nestled right in the centre of Montréal. The hotel sits in a beautifully restored mansion that dates back to the late 19th century and seamlessly blends old-world charm with modern sophistication.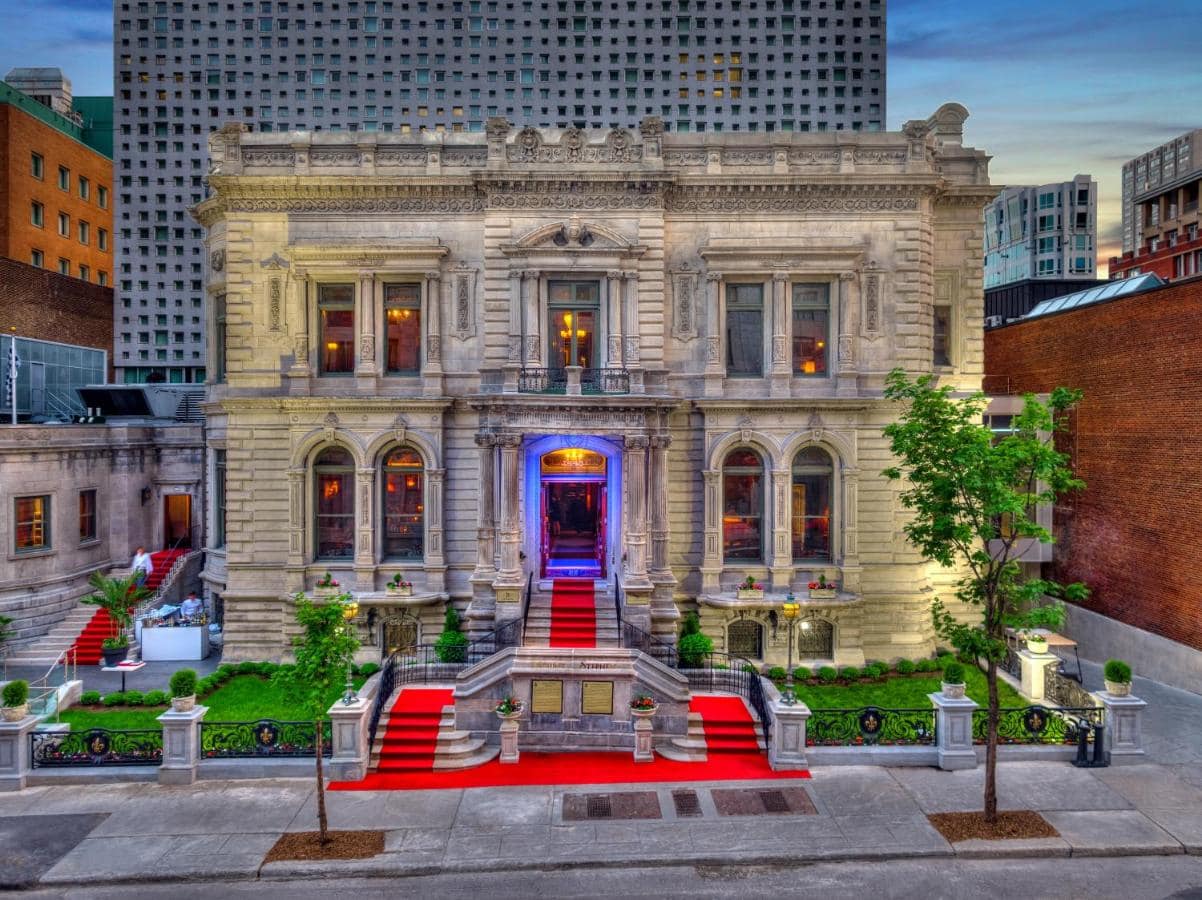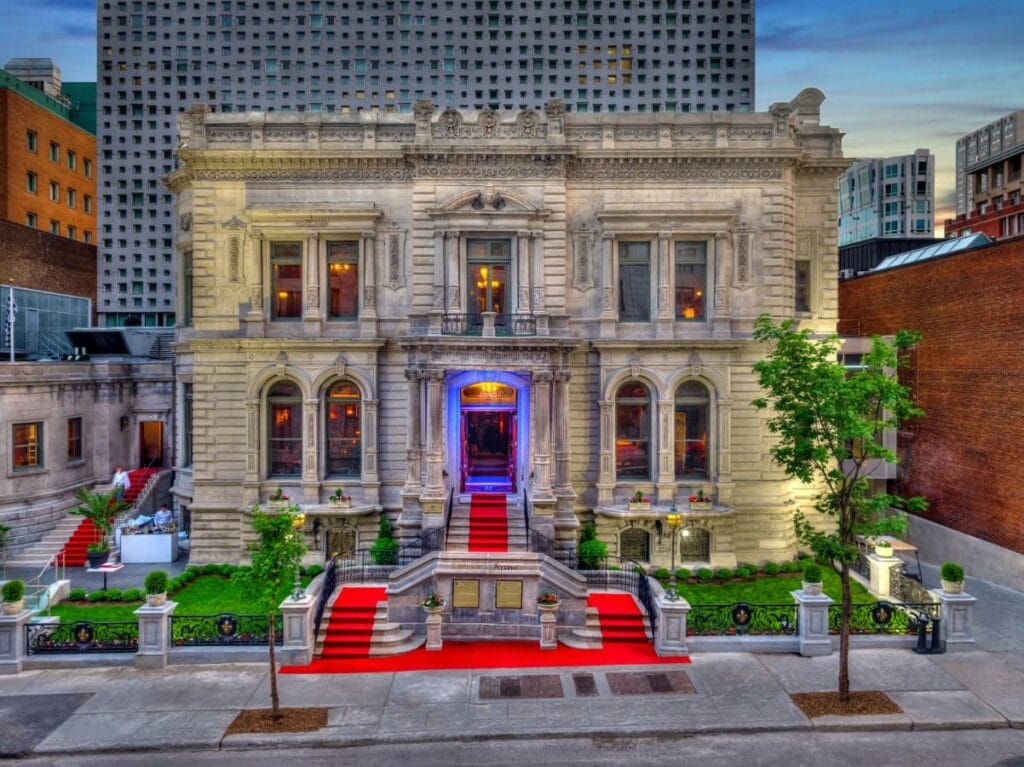 I adored my stay here – it was such a home-from-home. You'll be greeted by elegance and refinement from the moment that you and your partner step through the doors into the richly adorned wood-panelled lobby, with its intricate mouldings and tasteful contemporary furnishings. Upstairs, each room at the Le Mount Steven is a boutique experience in itself.
The hotel sits within the bustling Golden Square Mile and its architectural splendour is just the start. The hotel's restaurant, Bar George, is an upscale joint that pays homage to the building's namesake, Sir George Stephen, who was a Canadian railroad tycoon.
You can savour a delightful fusion of Scottish and British flavours in the restaurant's opulent setting, which is redolent of Canada's grand days of railroad magnates, gold miners and adventurers. This is one of my top picks if you're looking for the best boutique hotels in Montreal.
Situated right the the centre of Montréal, just a few minutes walk from the Museum of Fine Arts, this modern hotel is a great place for lovers of art, culture and fashion. With many of Montréal's best urban sights nearby, you can get your fill of fashion, overdose on art, and be culture vultures without having to venture too far from your room.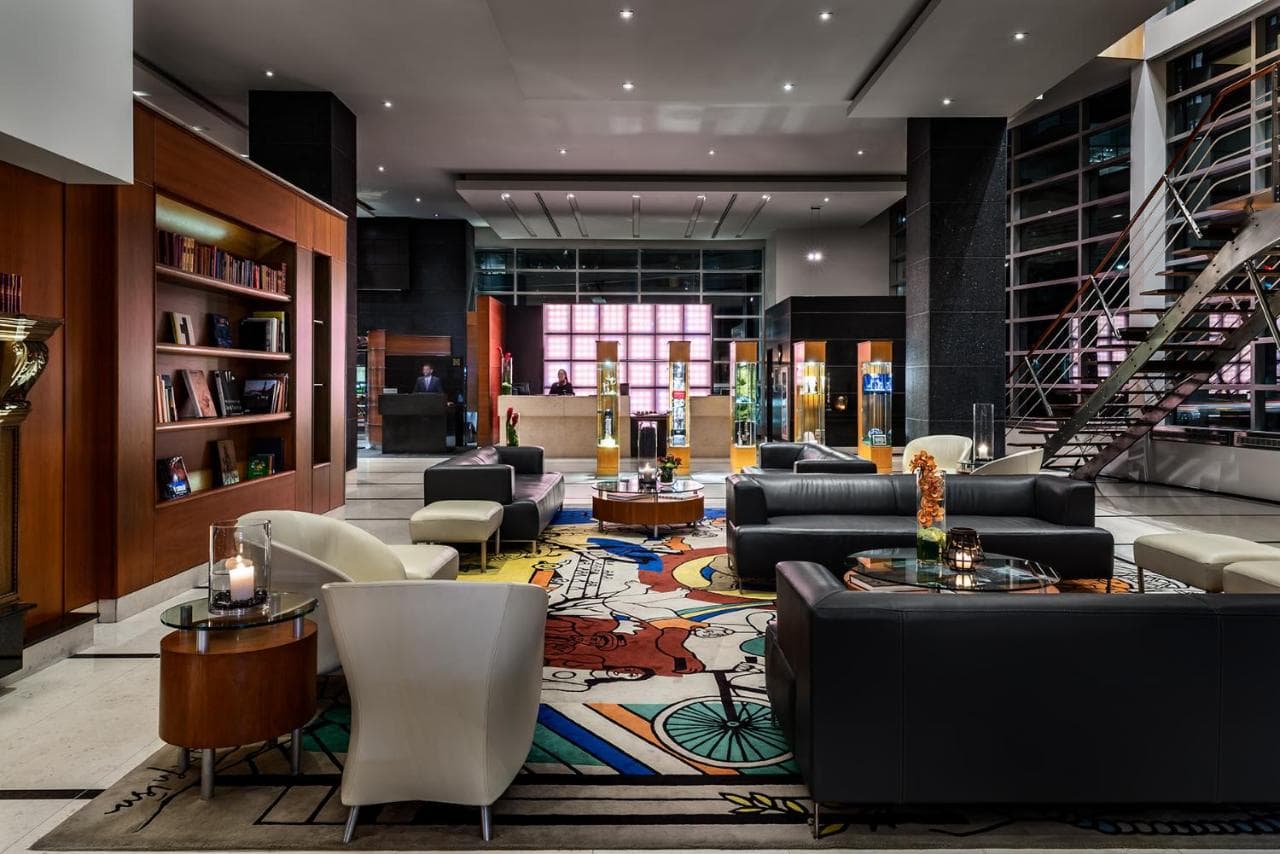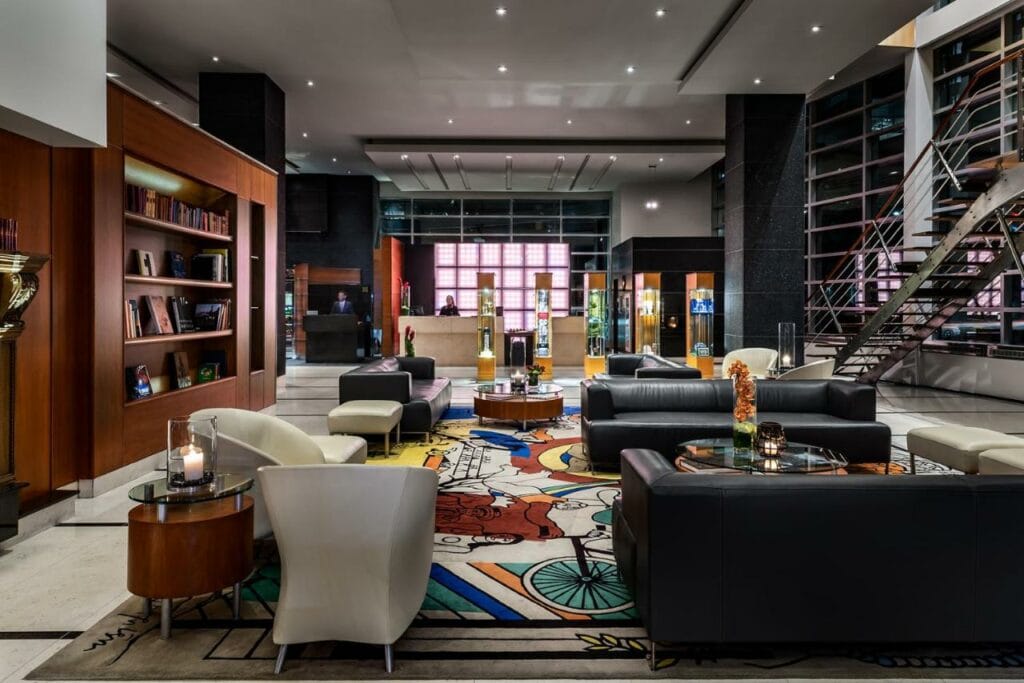 Dinner at the hotel's restaurant, Renoir (love that name!) is something else. On the menu are such glorious dishes as pressed short ribs with porcini mushrooms, and a 12oz Angus beef striploin that has been lovingly matured at a nearby Canadian cattle ranch.
By the way, a great method for getting your bearings in downtown Montréal is to get a ticket for the hop-on, hop-off buses that circle the city centre. I'd recommend booking in advance via Get Your Guide.
As Madonna said in her song Vogue: "All you need is your own imagination, so use it, that's what it's for…" From the moment your Jimmy Choos set foot in the lobby, you and your posse will be transported into a world of glamour and sophistication.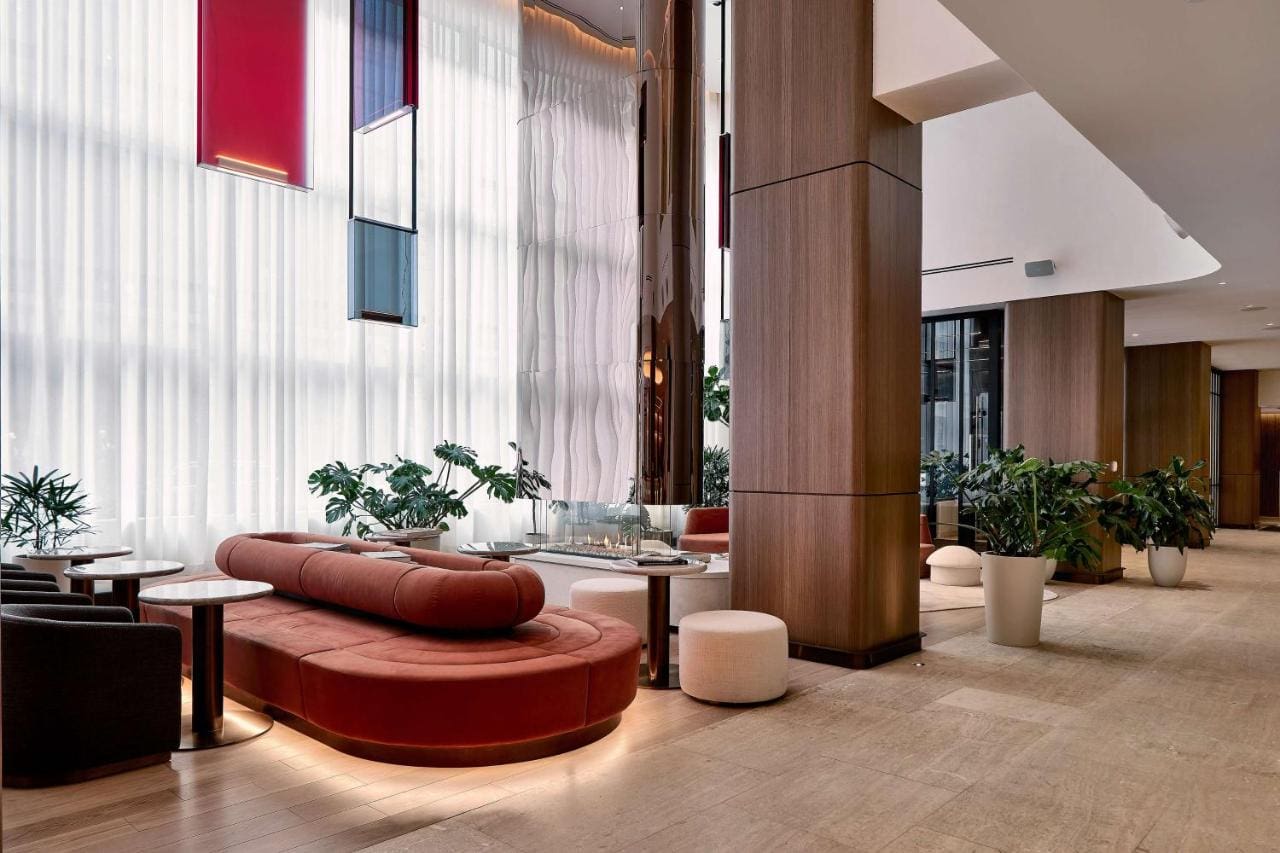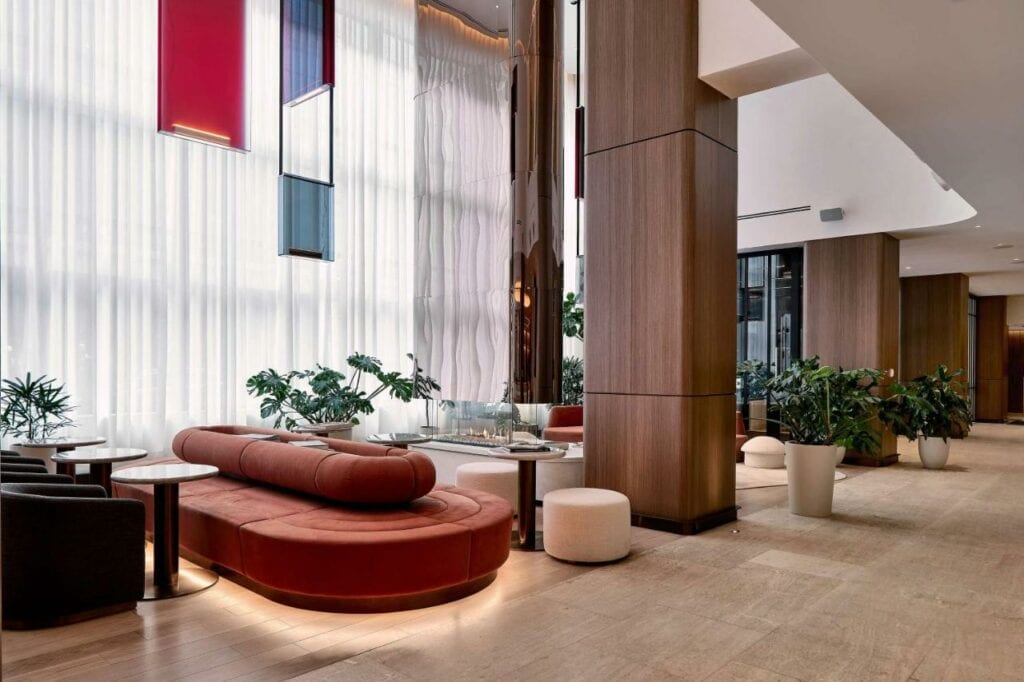 The rooms offer modern design, with sumptuous bedding, sleek furniture and attention paid to the smallest details. And while the Vogue Hotel Montréal Downtown is a sanctuary from the city bustle, if you're looking for nightlife, cafés and restaurants, just step outside and you're right amongst it. So what are you waiting for? Use your imagination and strike a pose!
Have you ever dreamed of lying in a heated pool surrounded by winter snow? Or wallowing in a luxurious spa bath with a big Canadian summer sky outside the window. If so, Hotel Bonaventure is the ideal place to stay in Montreal. This unique hotel features a 2.5-acre rooftop garden with waterfalls, graceful trees and a colourful array of flowers.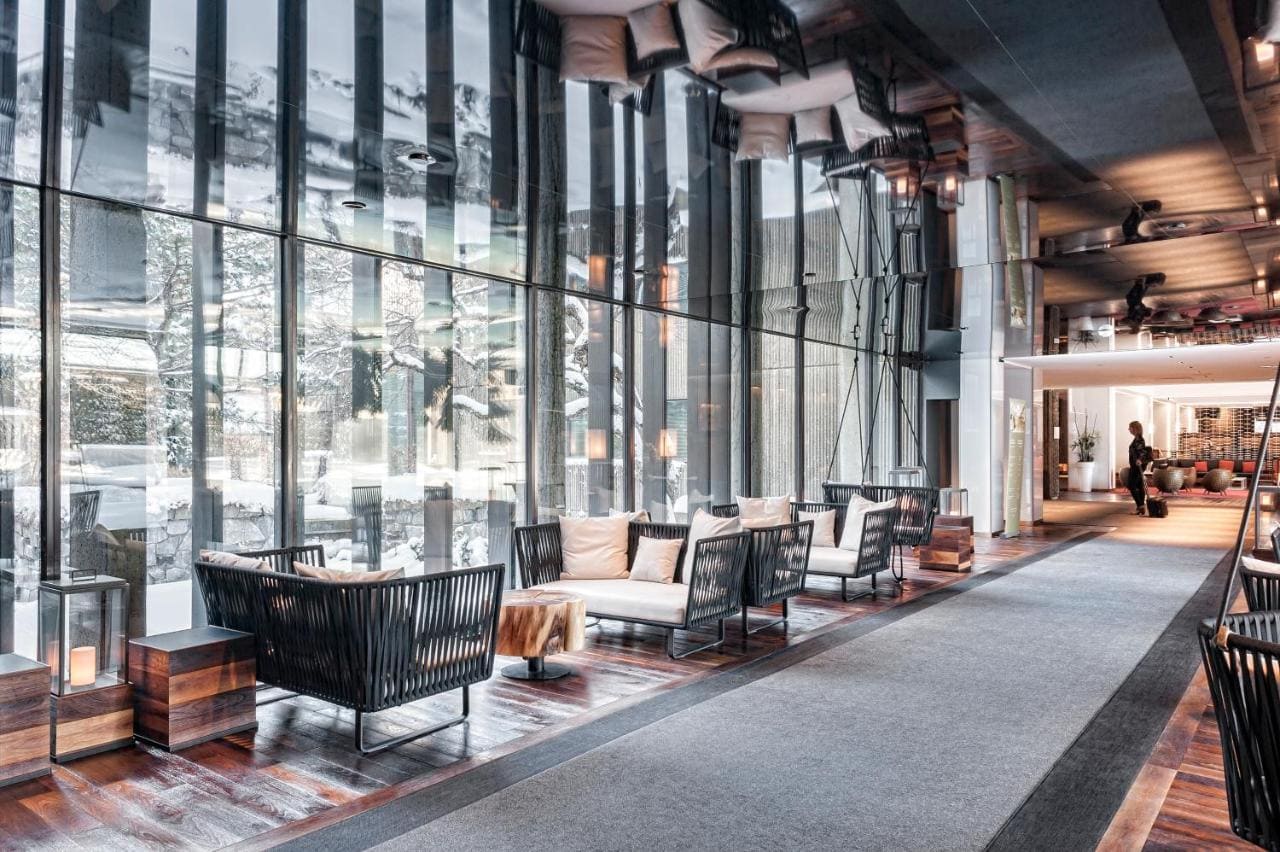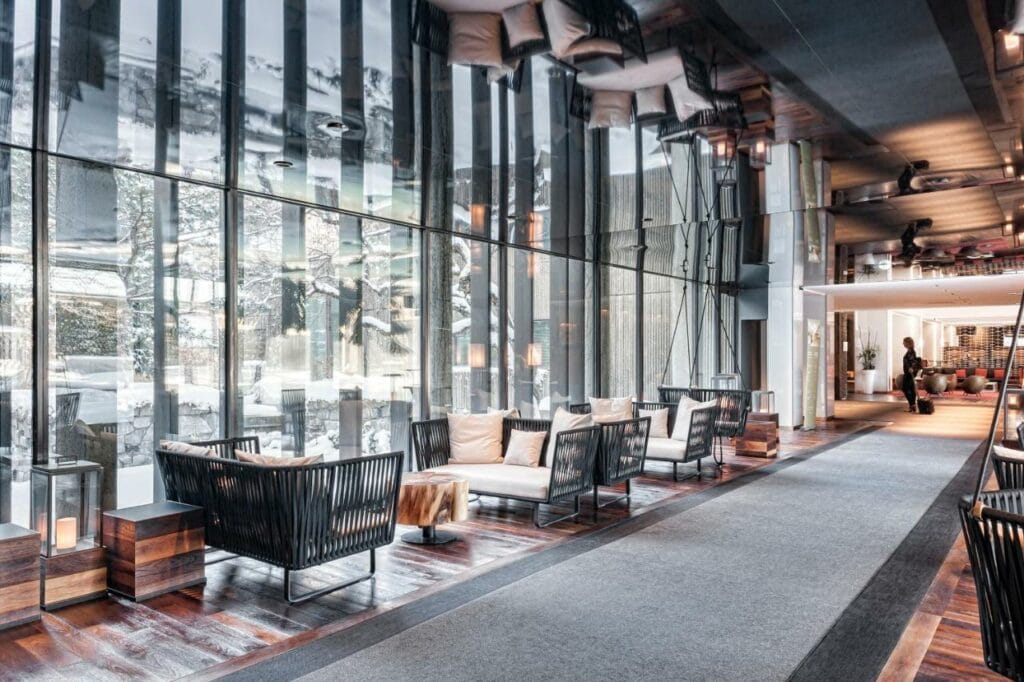 You and your partner can loll in the jacuzzi and look out over the city as you ponder how you'll spend the evening. But my favourite place in this hotel (apart from the luxuriant beds) is the year-round heated pool. I can only think of one word to describe it… bliss!
Montréal is a city of seasons. From the russet and gold of fall, through the chill of winter, the colour of spring and the blue sky days of summer, every season brings a different charm to this magical city. And whatever the season, the Four Seasons Hotel Montréal will provide you with a luxurious stay.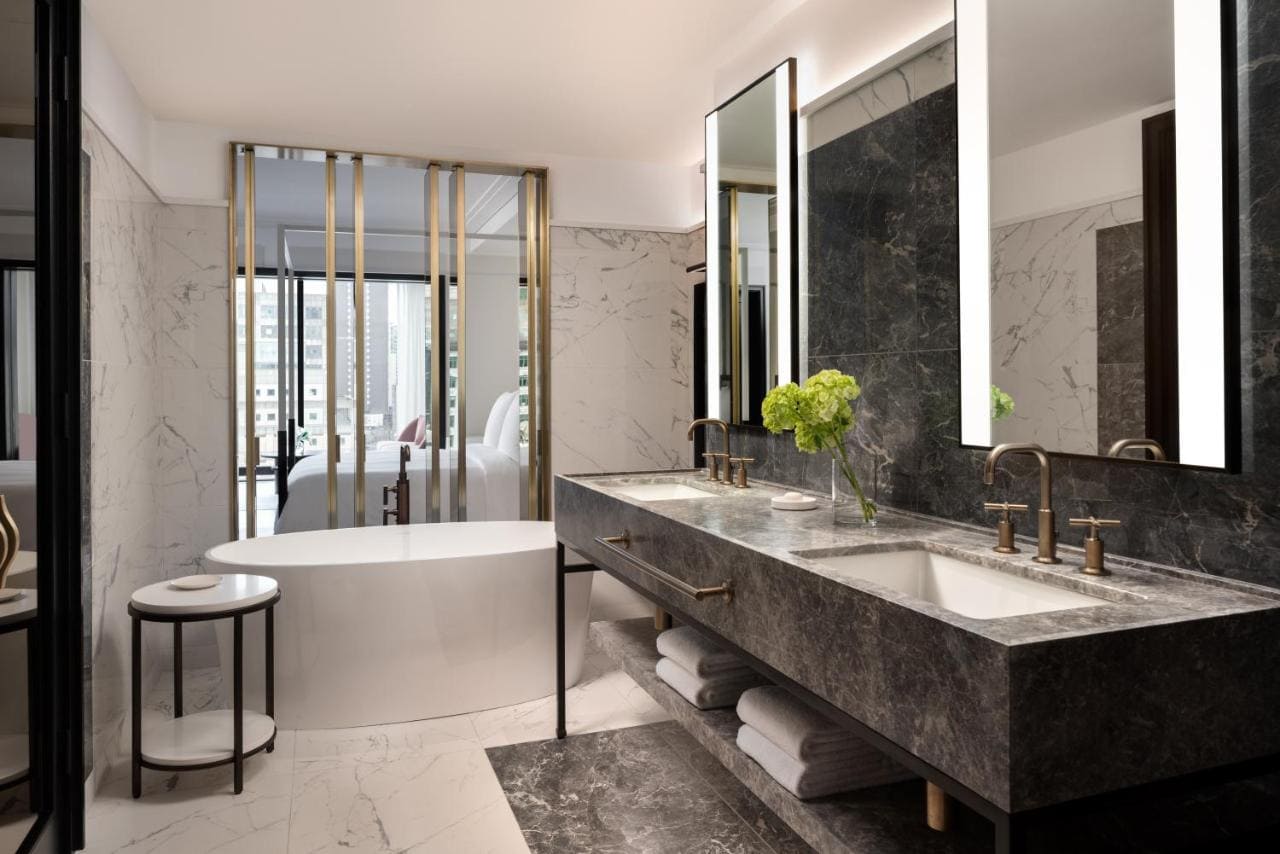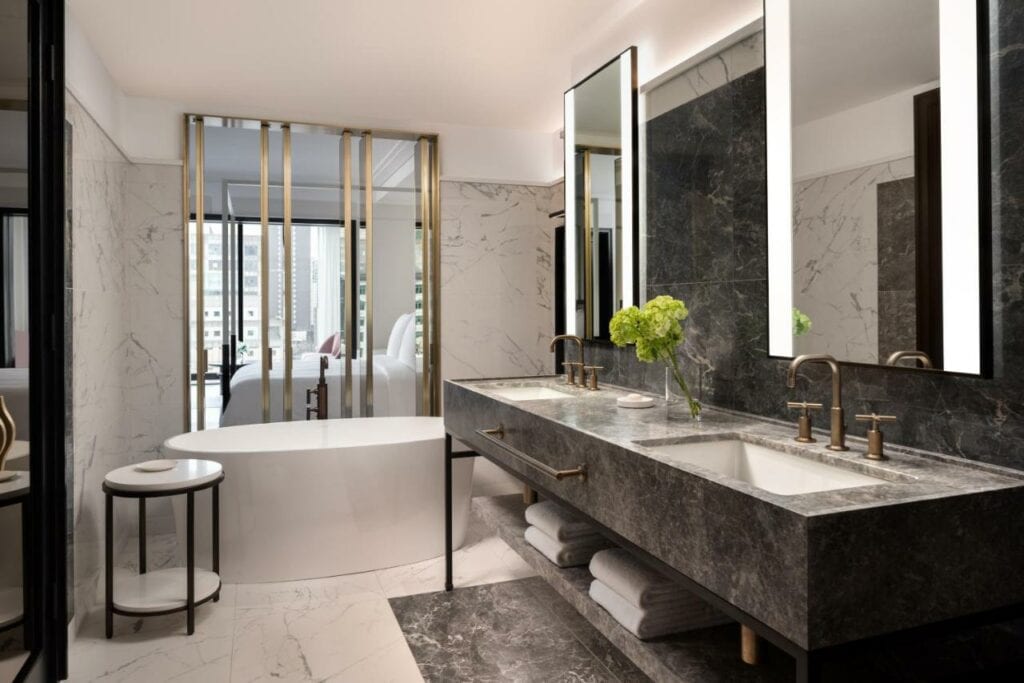 The rooms are decked out with ultra-modern touches including large bathtubs, contemporary four-poster beds, bright decor and mood lighting. Big windows frame views of the city and when you dine on the terrace (seasonal weather permitting) you can gaze across at the big mural on the building opposite. This is an ideal place if you're looking for honeymoon hotels in Montreal.
Located in two beautifully restored 19th-century buildings, this lovely hotel feels like a corner of France set down in the heart of Old Montreal. You can choose from different types of rooms including ones with views of the St. Lawrence River: there are even a few rooms with fireplaces. It's so romantic!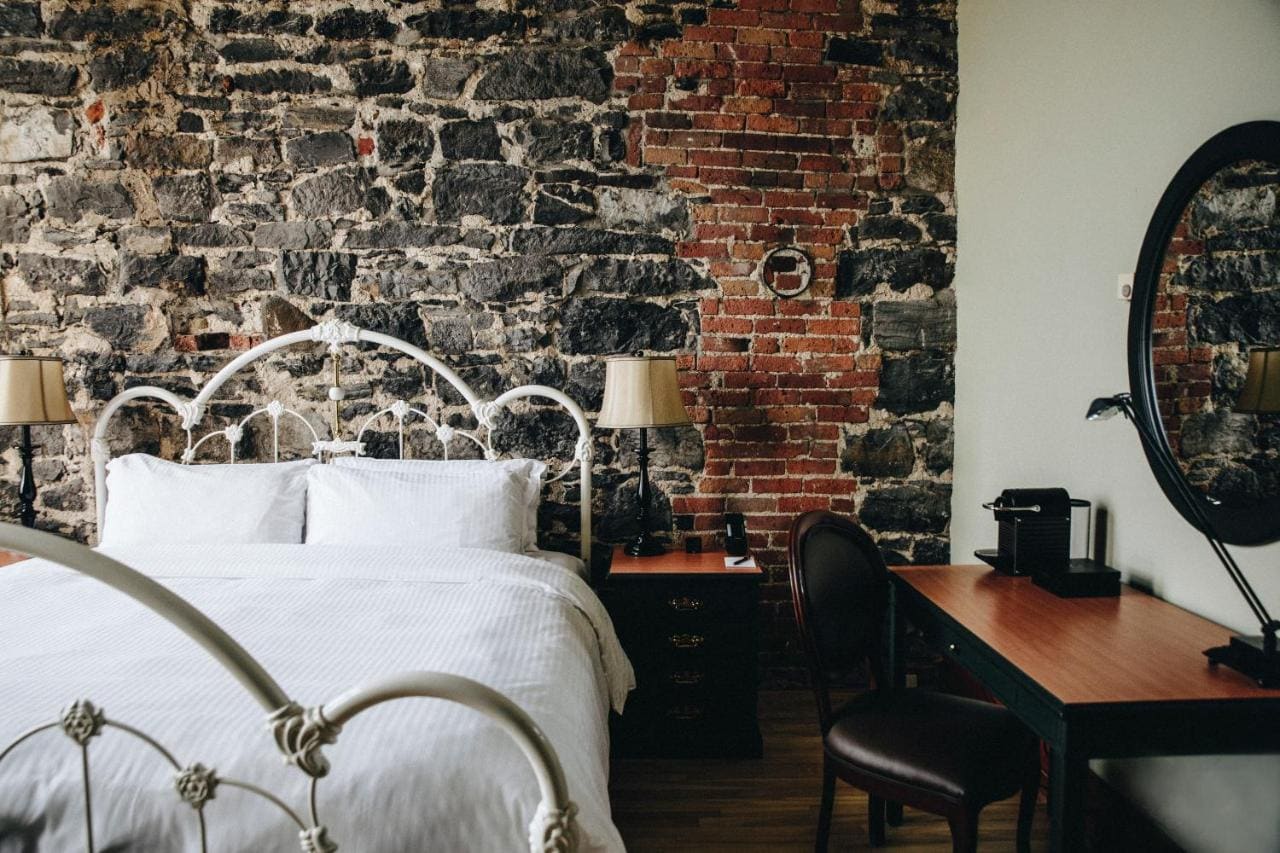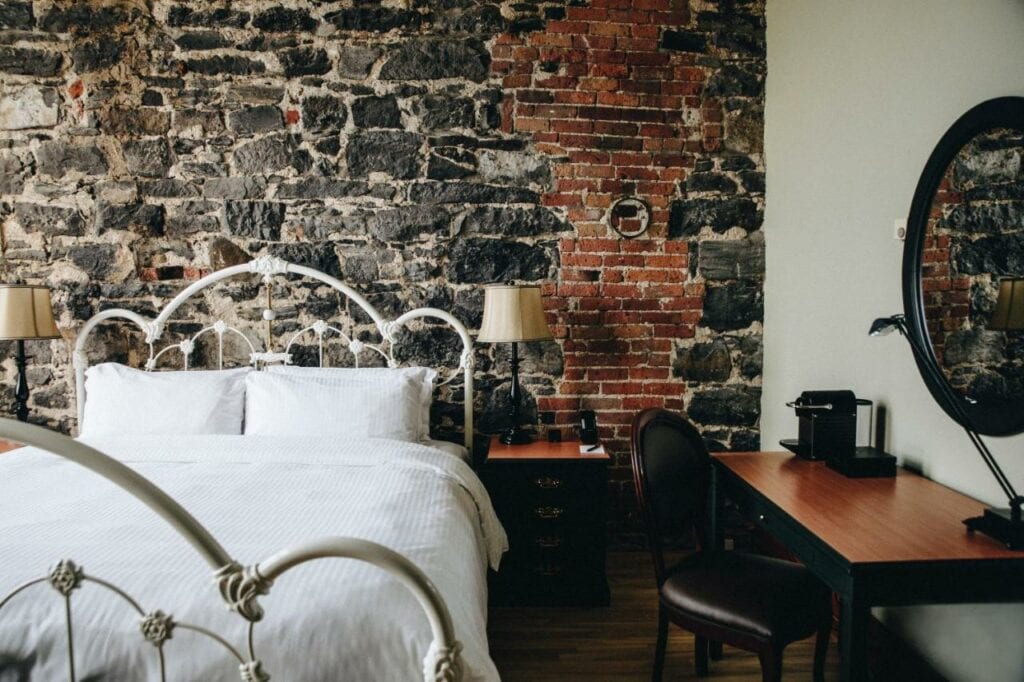 If you feel like staying in, you can perch at a window with a book or recline in a bathtub filled with bubbles. This hotel sits close to some of downtown Montréal's best attractions. So, if sightseeing is what you are after, you could grab a boozy brunch at the hotel's restaurant, Taverne Gaspar, and see where the day takes you.
Located slap bang in the centre of Montréal's Golden Square Mile, this unique hotel features individually designed rooms. It consistently gets a 5-star rating by its guests and I can tell you from personal experience that you'll be very well looked after here. (By the way, try the hotel's croissant and chocolatine for breakfast. You will be glad you did!)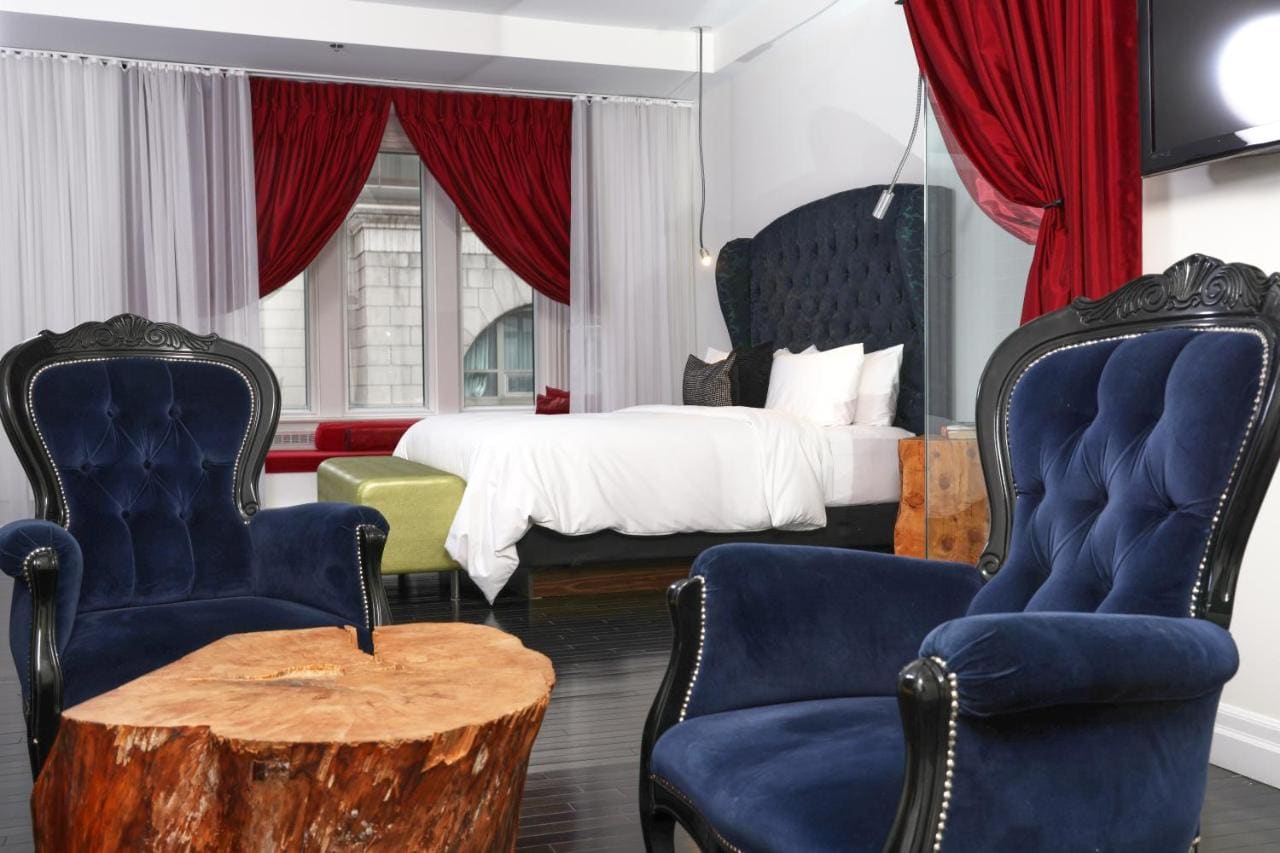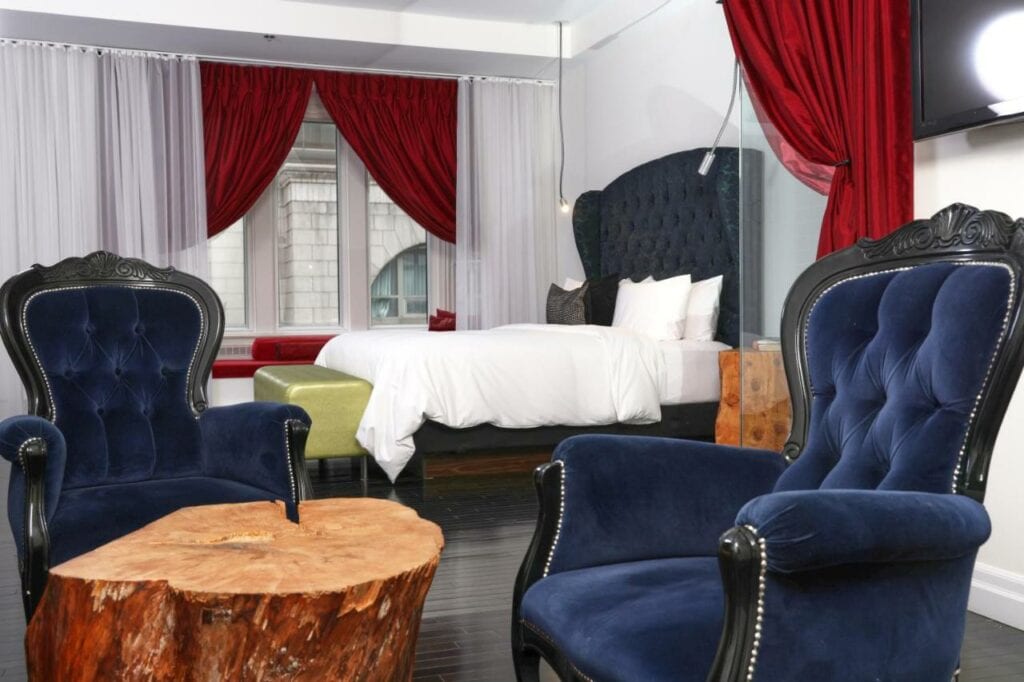 For nostalgic Brits looking for a bit of Olde England in this beating heart of French Canada, I can heartily recommend going for a pint and some grub at Bar George, located right next door in the Le Mount Stephen.
The brand Ritz-Carlton is synonymous with opulence and luxury, wherever in the world you are. So, it will come as no surprise when I tell you that the R-C Montréal well and truly lives up to the hype. It's the ideal hotel for a honeymoon in Montreal. You and your companion can snuggle down in a Junior Suite, and look out across the rooftops and spires of the city from the luxury of your comfy bed.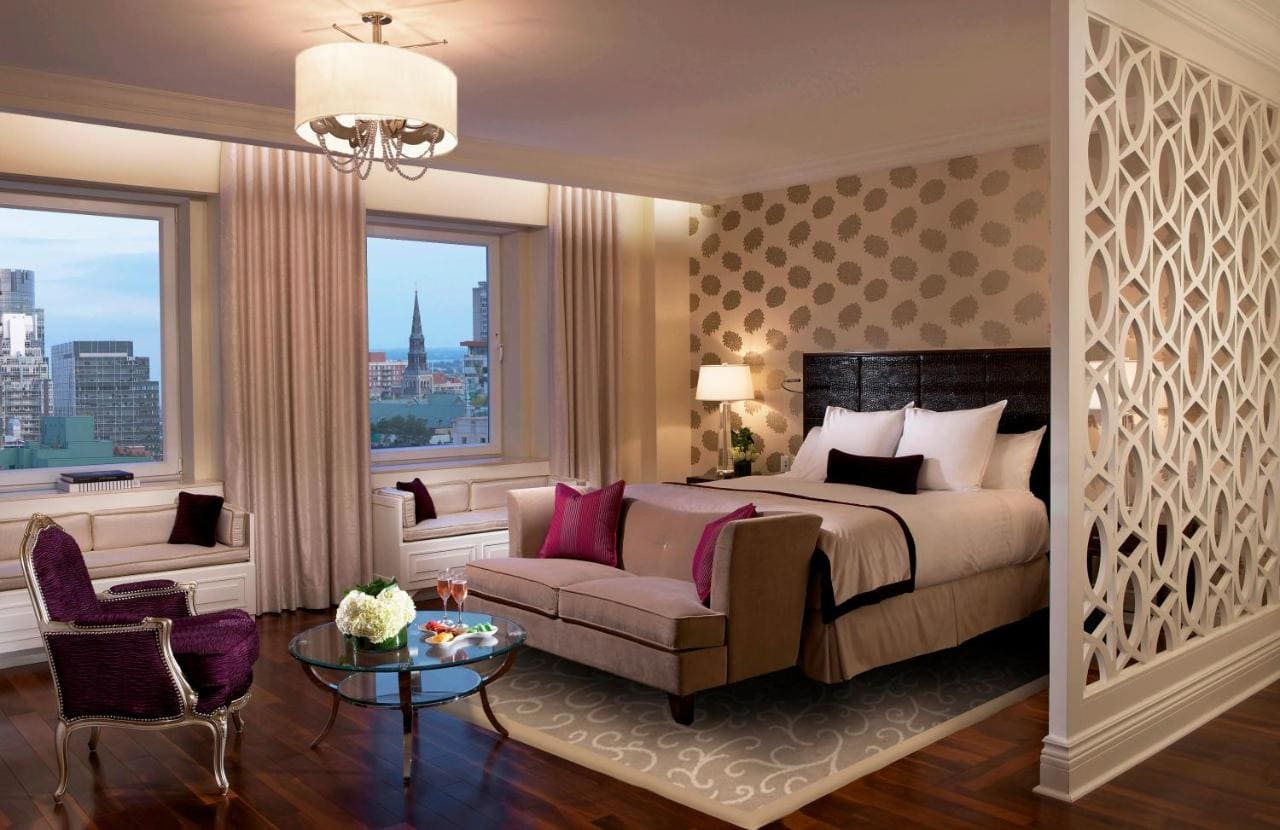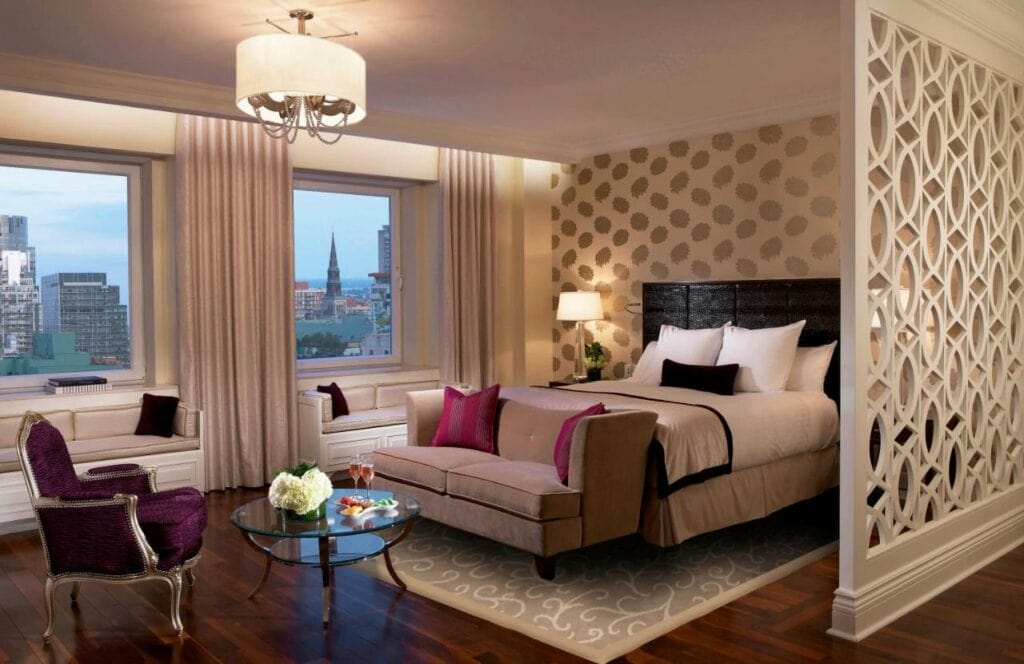 And if you need to relax after all this relaxation (!) just head downstairs to check out the dining and drinking options! Top of the list is the iconic Maison Boulud, where you can feast on such delicacies as oysters on ice, Szcheuan pepper sea bass, and various cheeses of Quebec. The rich and famous never lived so well!
Looking for a little pied-a-terre for a cheeky little getaway? This charming boutique hotel in Montreal has all the hallmarks of a perfect rendezvous. Set down right next to the Notre-Dame Basilica, the cobbled lanes surrounding the Maison Sainte-Thérèse are laden with quaint little bistros, authentic cafés and lively bars.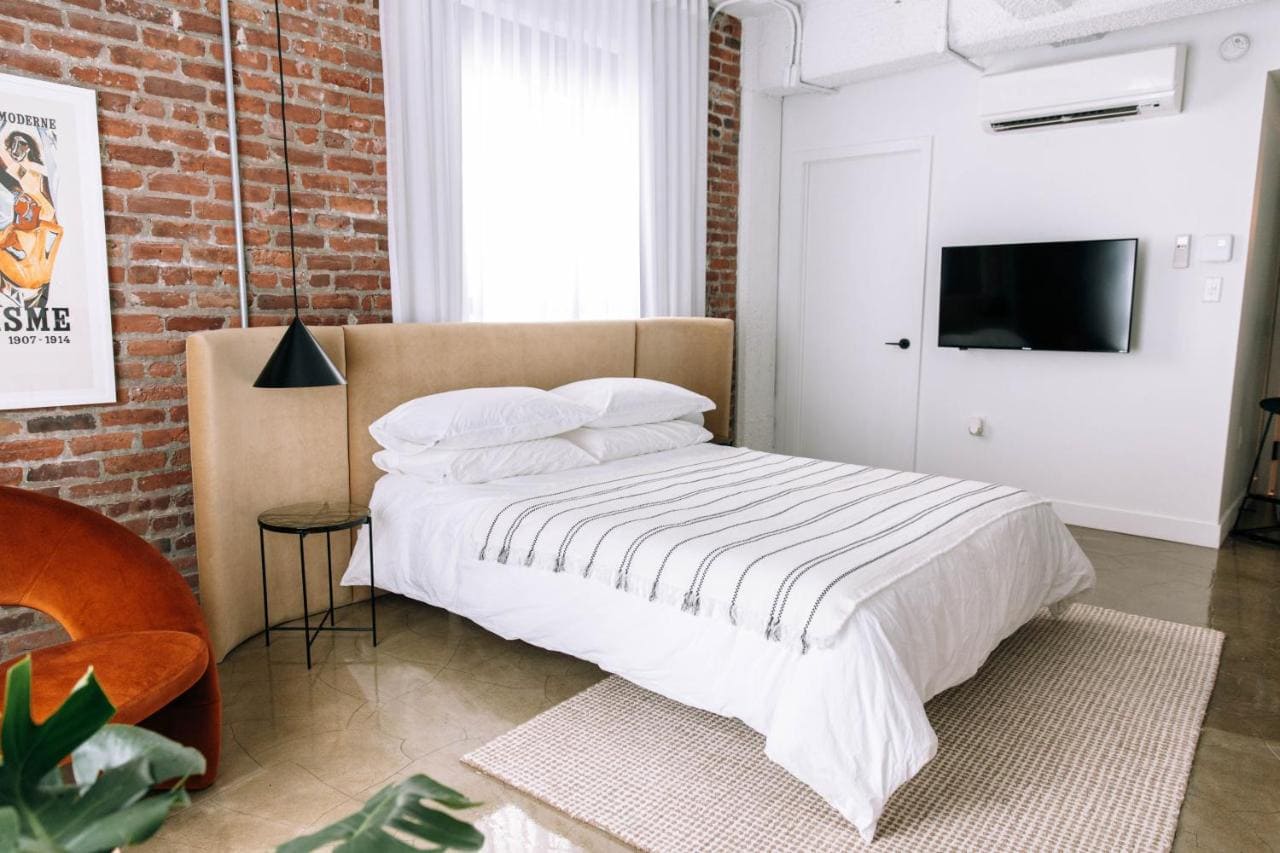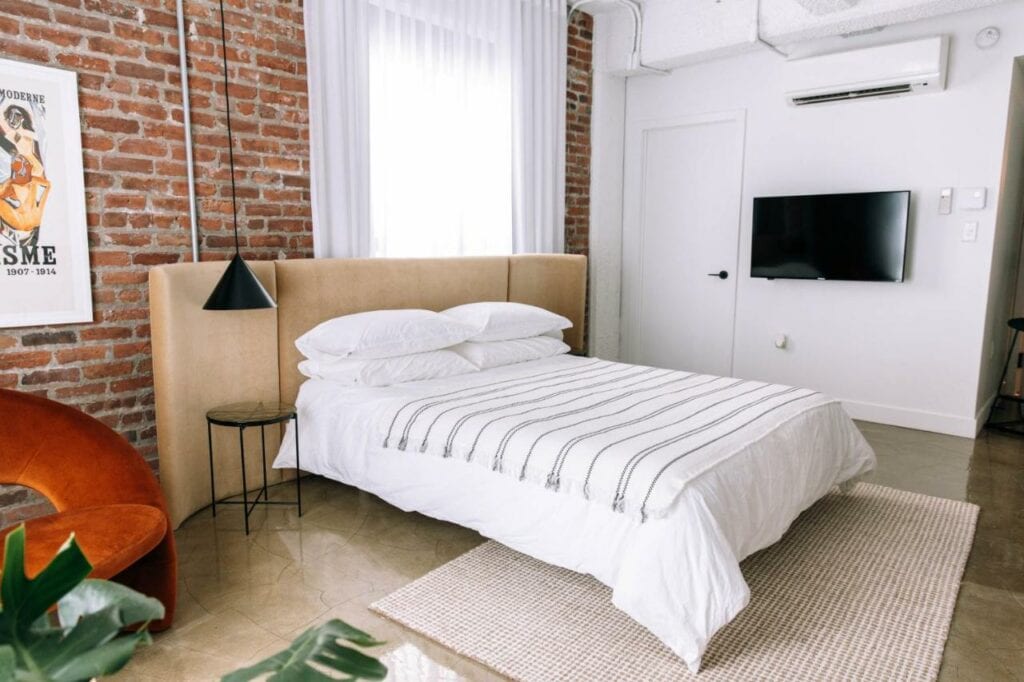 You could pop around the corner to the 3 Brasseurs microbrewery for a few drinks and a snack before you set off to experience the nightlife of Montréal. Clock Tower Beach is only a few blocks away, so be sure to wander down there and watch the moonlight shimmering on the river with the lights of the city all around.
By the way, if you want to skip the lines at Notre Dame, check out these Get Your Guide tours that will get you into the cathedral ahead of the crowds!
This sophisticated, classy boutique hotel is really popular with couples. Sitting four square in the bustling heart of Old Montreal, the imposing facade of the Hotel Gault contrasts with the quiet, relaxed atmosphere within.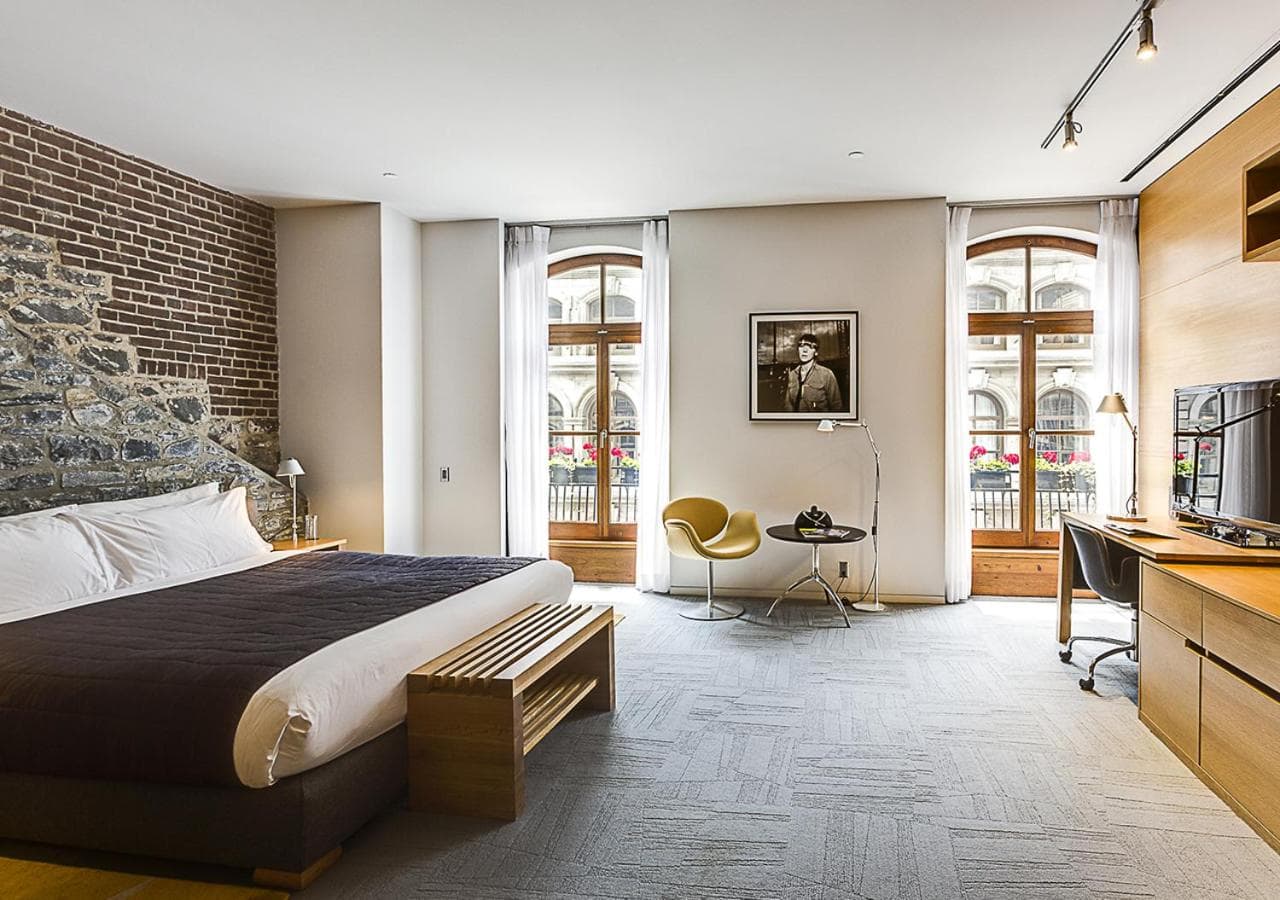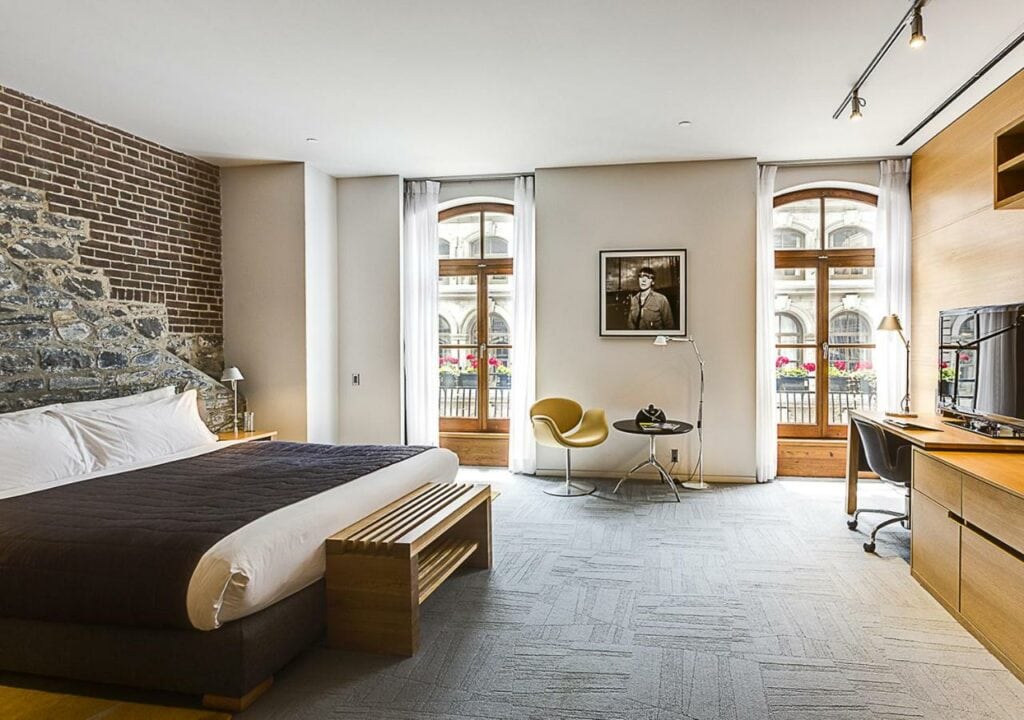 Its rooms are more like studio apartments than mere hotel rooms, with ample space to spread out. You'll get to enjoy big comfy beds, relaxing baths and gorgeous windows full of light. Meanwhile, head downstairs to relax in front of the fire in the library, or grab a snack in the Gault Restaurant.
And when you step out onto Sainte Hélène Street, you have a world of choices. You could stroll down to the Old Port of Montreal for a seafront meal, explore the nearby Montreal Museum of Archaeology and History, or just wander the streets at random, soaking up the atmosphere of this wonderful French-Canadian city.
---
Montréal offers a diverse range of luxury and boutique hotels catering to every budget and preference. Whether you're looking for an intimate and stylish retreat for a honeymoon, a romantic rendezvous to celebrate a special occasion or a cool urban experience where you can your partner in crime can cut loose in style, there's something for everyone in this beautiful city!
If you're planning your time in Montreal, don't miss my other guides to this amazing city: