From classy staycations in Ottawa and Quebec City, to country retreats, these are the best weekend getaways from Montreal.
Montreal is a lovely city. It combines the healthy robustness of the outdoorsy Canadian spirit with the je nais se quoi of the French heritage that has given Eastern Canada a distinctly European flavour.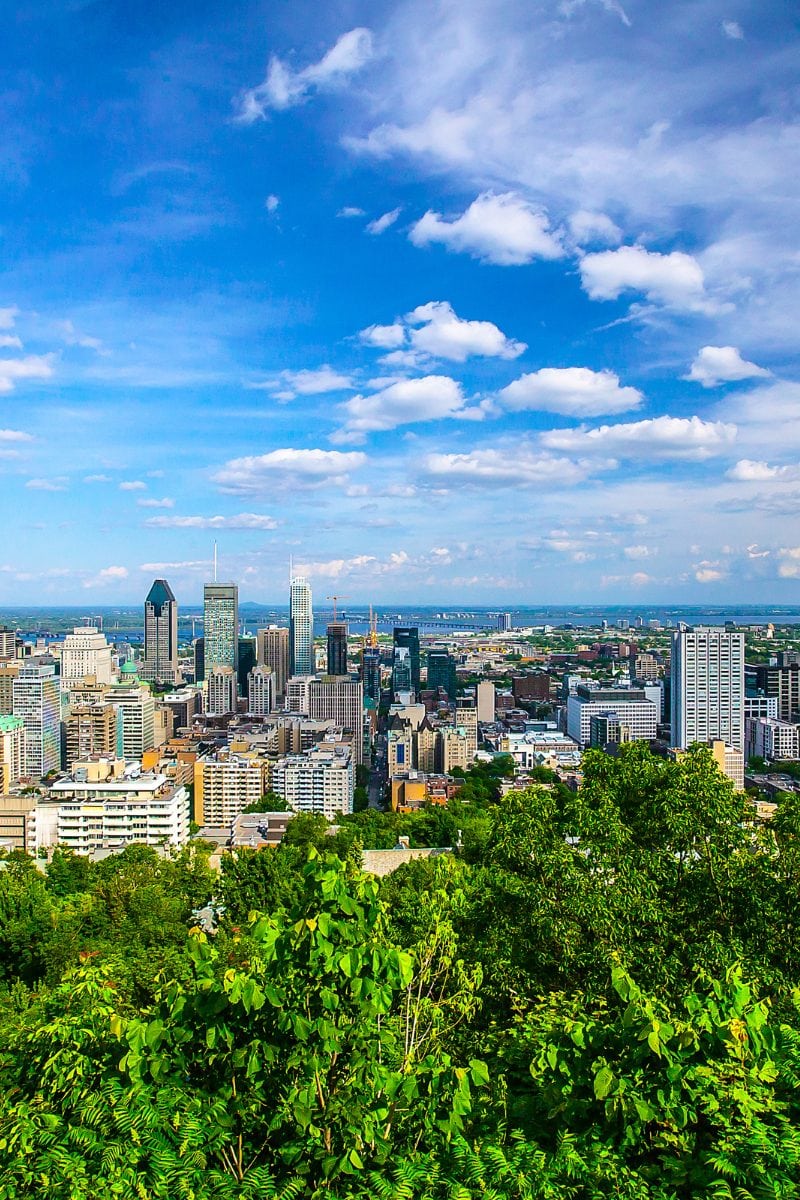 You could easily spend weeks exploring Montreal itself. It's a favourite city of mine, especially in the winter. But it's also a great base for heading off to explore some of the wonderful towns, villages, and countryside surrounding the city. And let's face it, sometimes it's nice to escape the hustle and hubbub of the urban environment for the quiet of the country or, at least, the sights and sounds of a new city!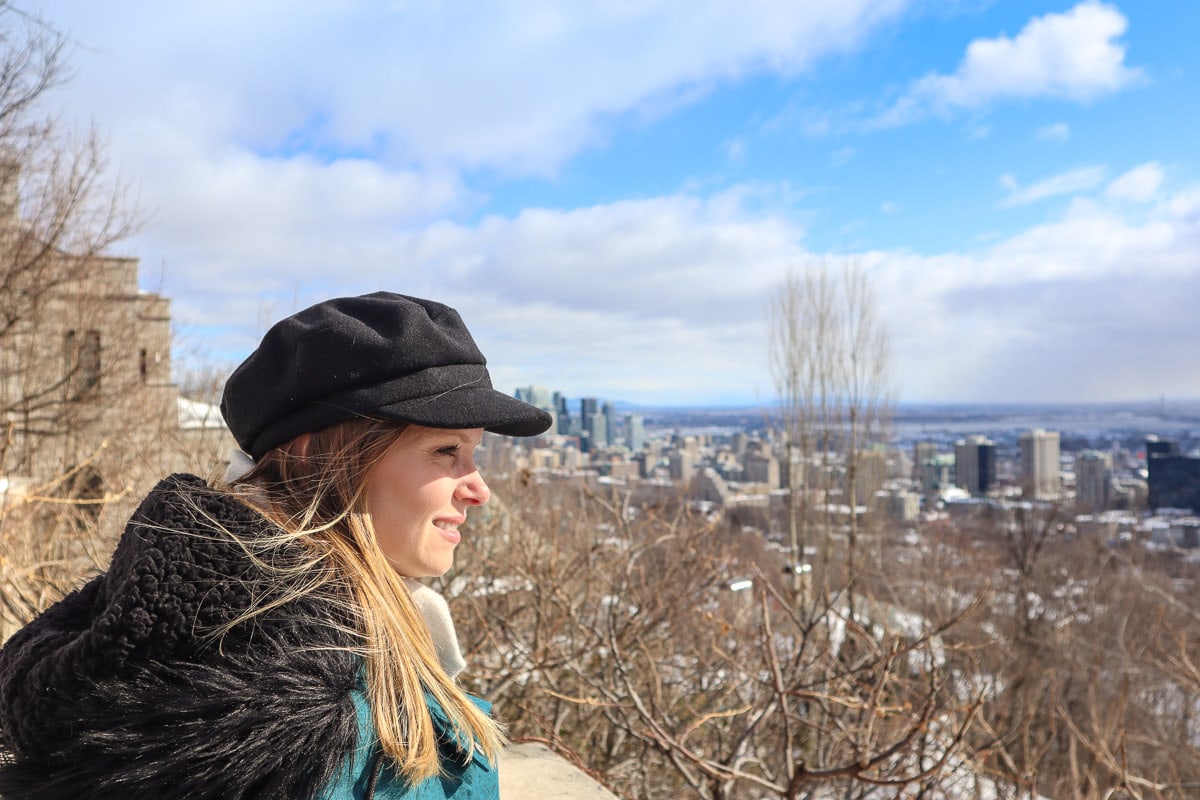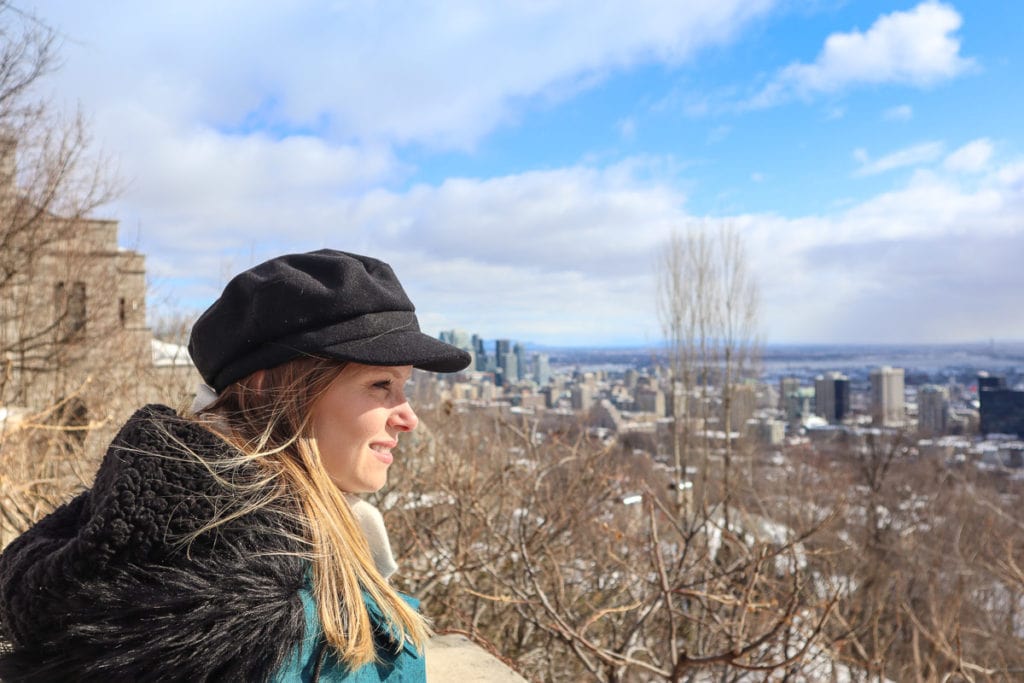 On weekend trips from Montreal, you can experience some quintessentially Canadian scenery, spot wildlife in beautiful forests, paddle or swim in enchanting lakes and stroll through the countryside. You can also experience the best of the region's fresh produce, sip wine on chateaux terraces, and reinvigorate yourself with a day at a spa.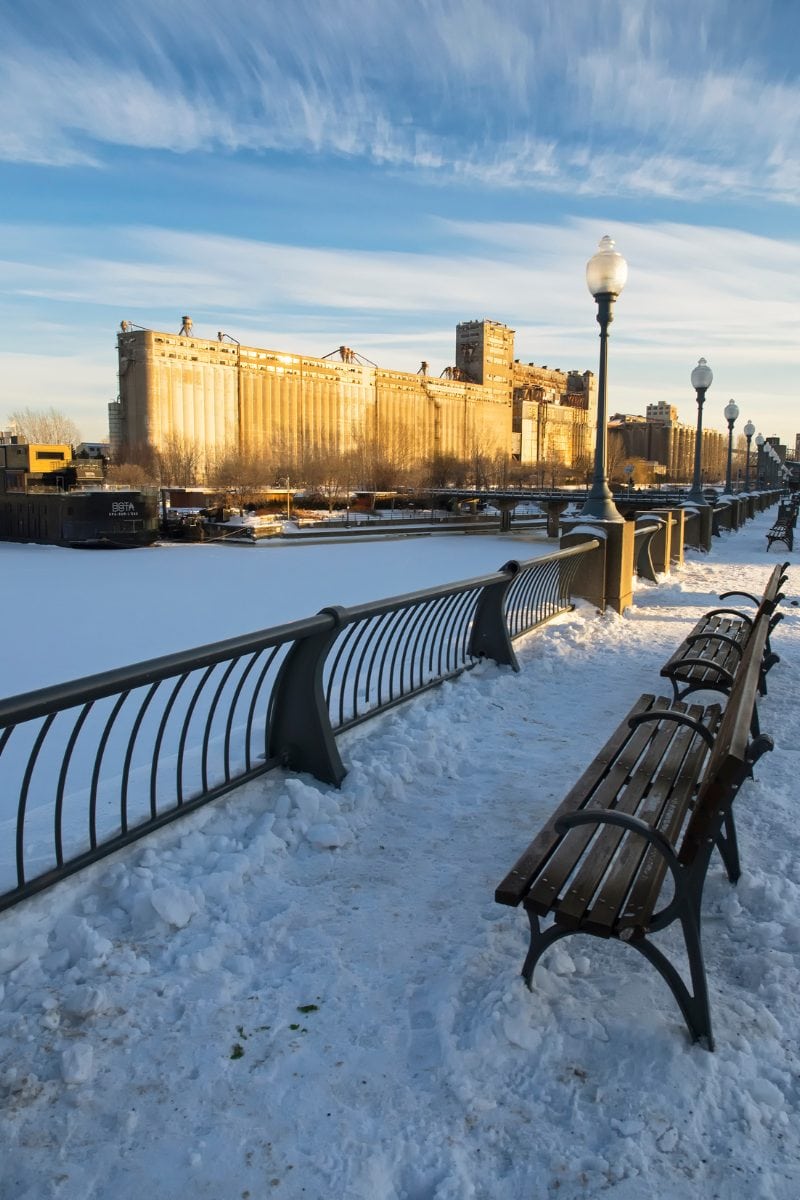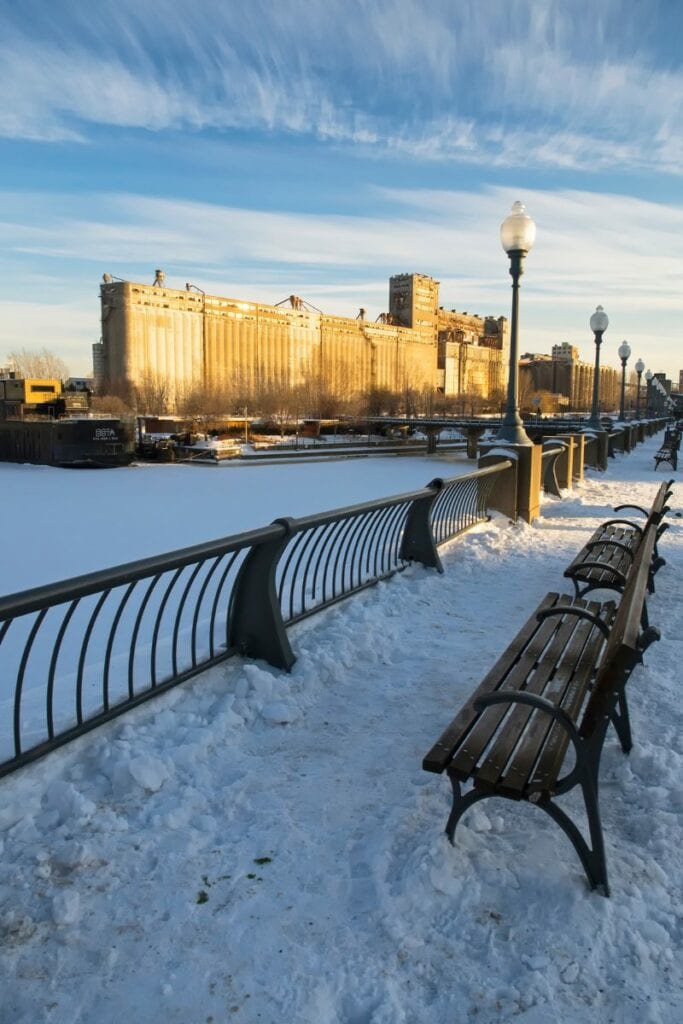 So let's load up the car, grab a coffee and head off to discover some of the best weekend trips from Montreal.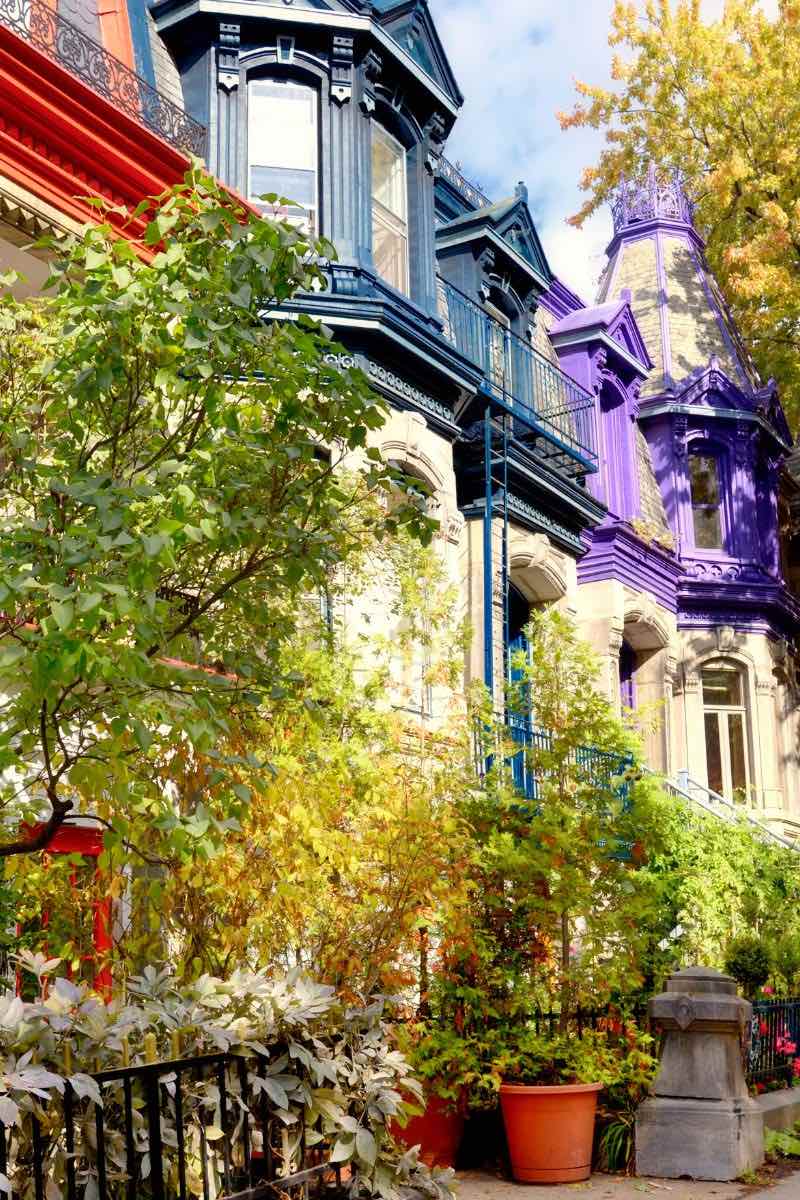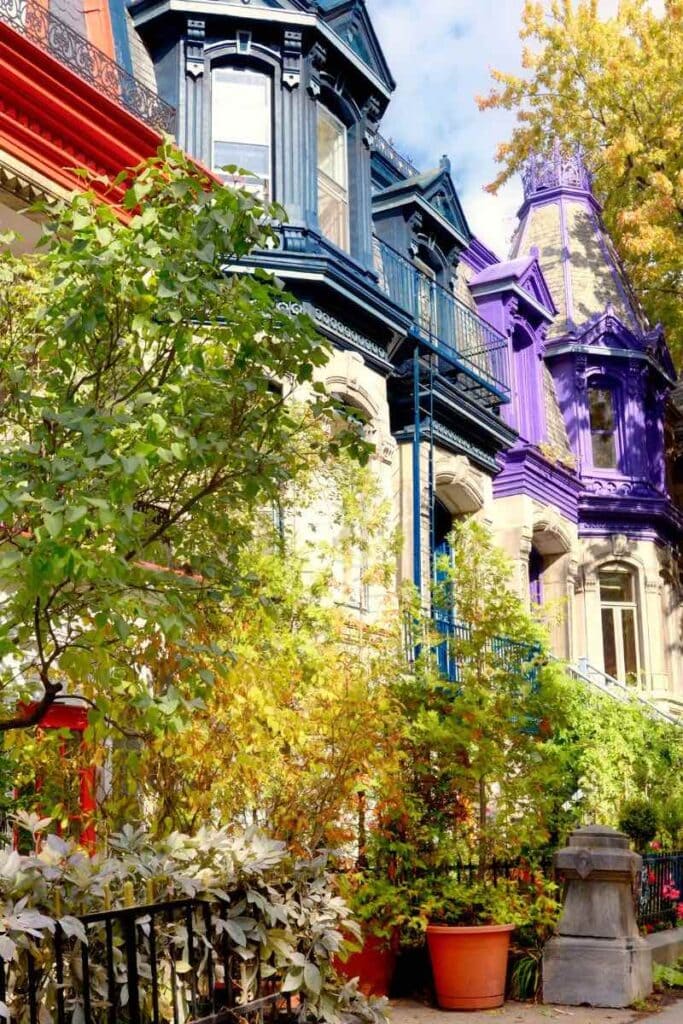 ---
The weather in the Montreal region
The Montreal region of Eastern Canada has a continental climate with four very distinct seasons. Summers are long and warm, with temperatures hovering in the high twenties and sometimes heating up into the low thirties. Cold fronts can occasionally bring dry, crisp weather in early and late summer while spring and autumn bring sudden temperature changes. They can really take you by surprise!
Late summer heat waves known as "Indian Summers" can keep the temperatures relatively high, but by November you can expect snow and freezing temperatures. January is usually considered to be the cloudiest month. I'd recommend being prepared for lots of changeable weather while you're exploring Montreal and the surrounding areas.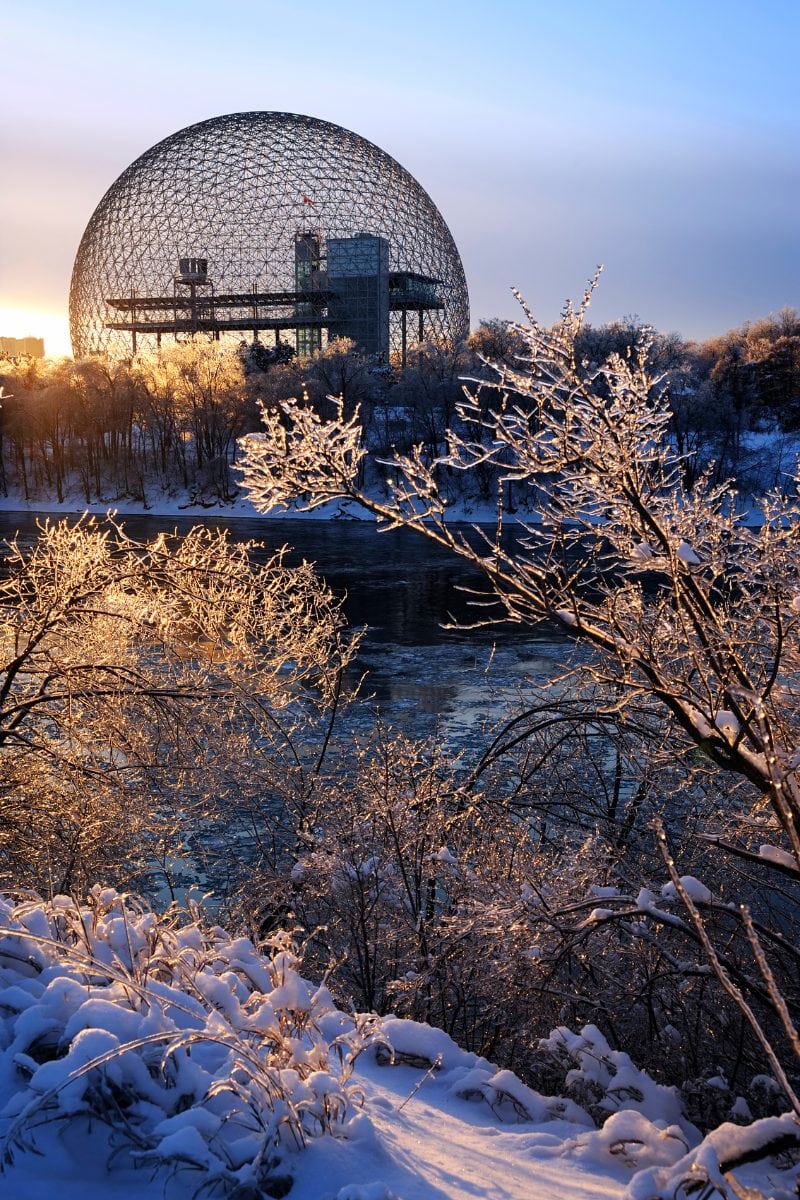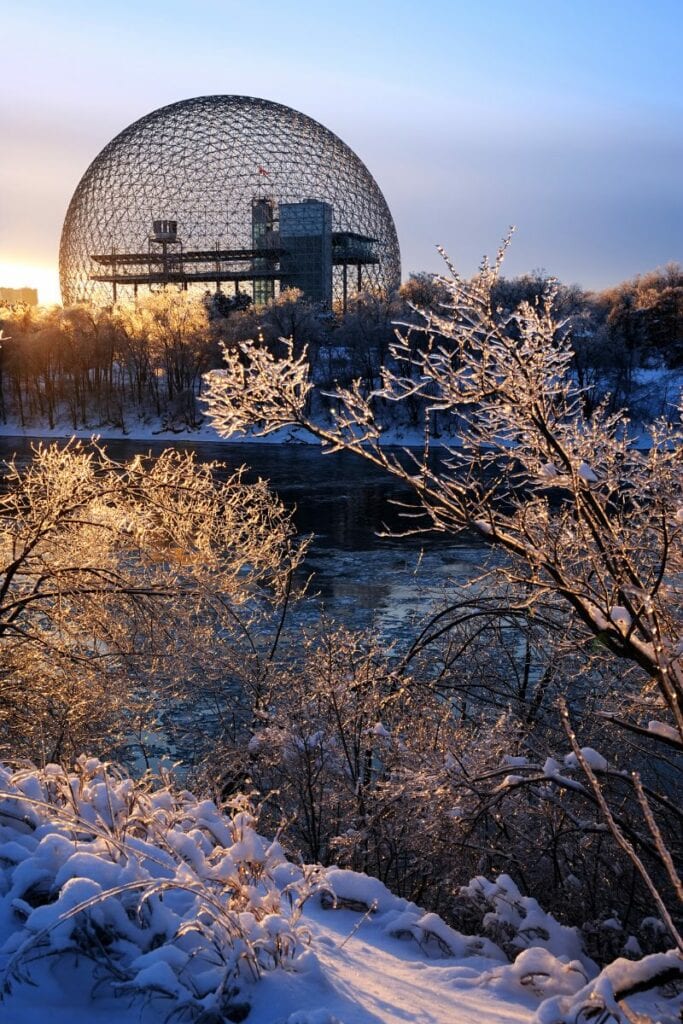 If you're planning to spend some time in Montreal, don't miss my detailed guides to 21 amazing things to do in Montreal in winter and the best foods to eat in Montreal.
---
15 Amazing Weekend Trips From Montreal
Prince Edward County
Not to be confused with Prince Edward Island, Prince Edward County is famous for its wine and produce. It's a foodie's paradise. Located four hours southwest of Montreal, this beautiful little peninsula/island on the northern edge of Lake Ontario is loaded with charming little towns, secluded beaches and, best of all, lots of wineries.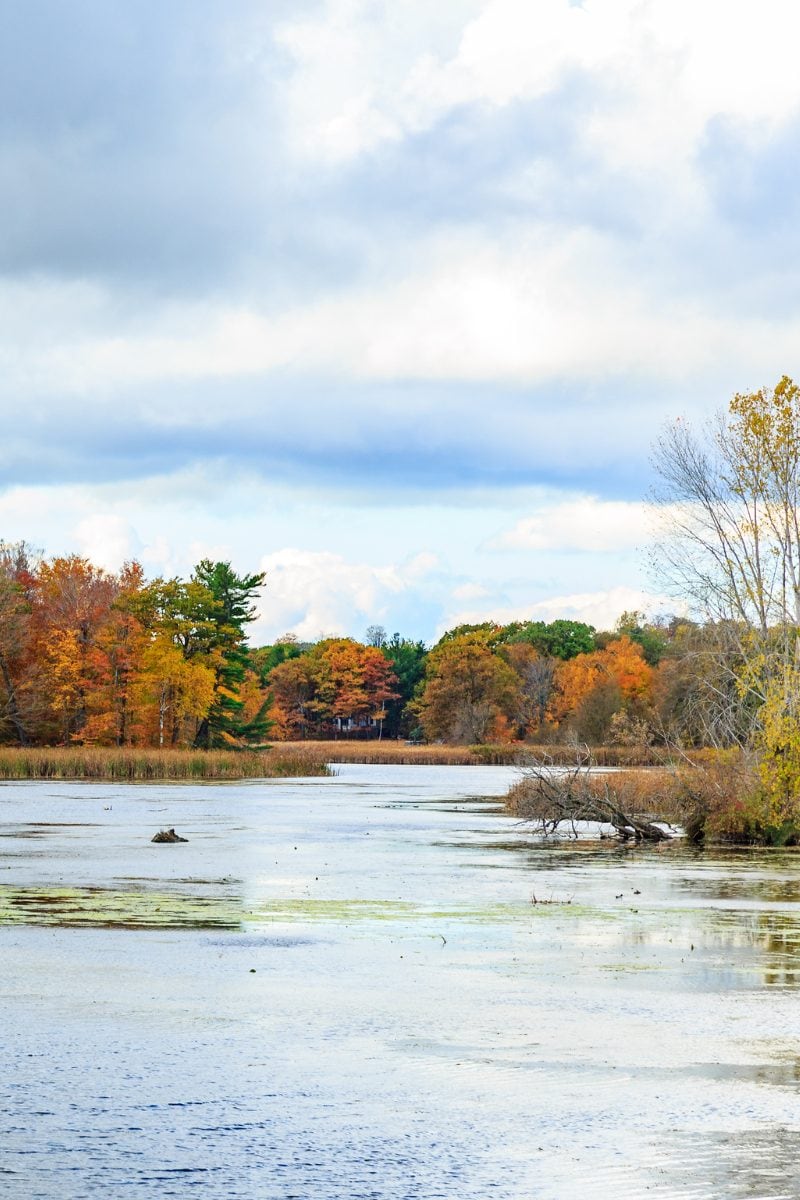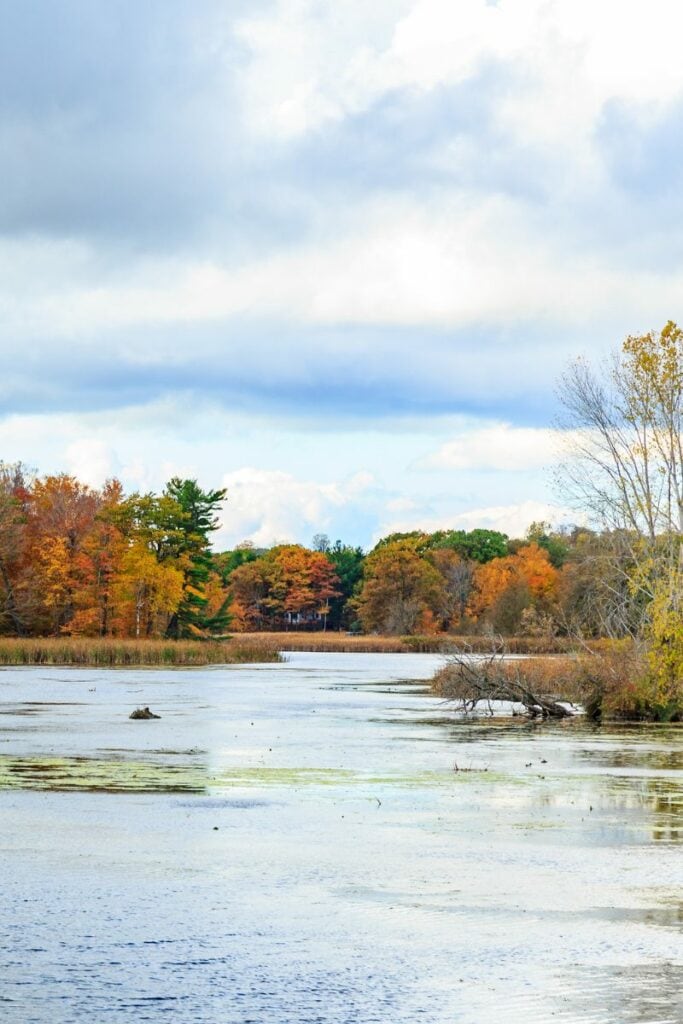 You can follow a self-guided wine route around the county, with stops at some of the best vineyards and restaurants.
Mont Tremblant
Set amid the Laurentian Mountains, northwest of Montreal, Mont-Tremblant is a year-round ski resort. The village nestles on the shores of Lake Tremblant and is actually four awesome locations rolled into one. There's a super cool ski resort, a mountain with fantastic hiking, a pedestrianised downtown, and a national park.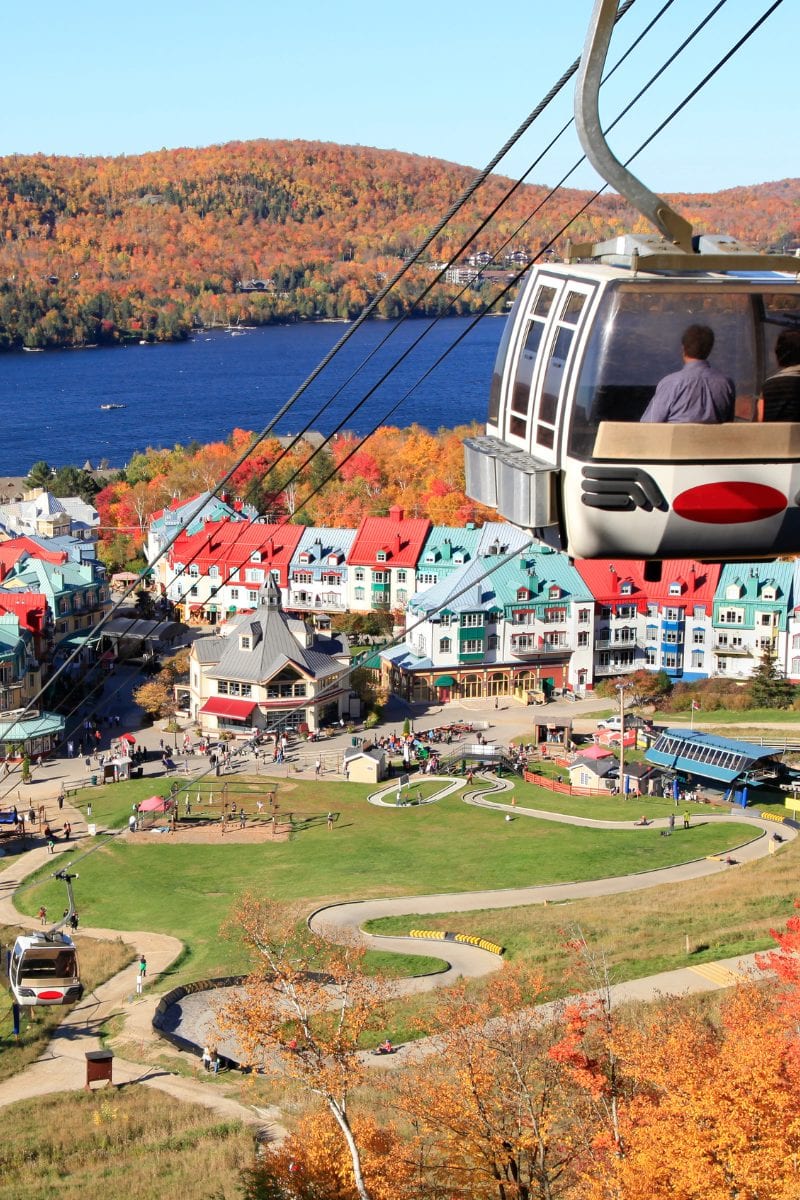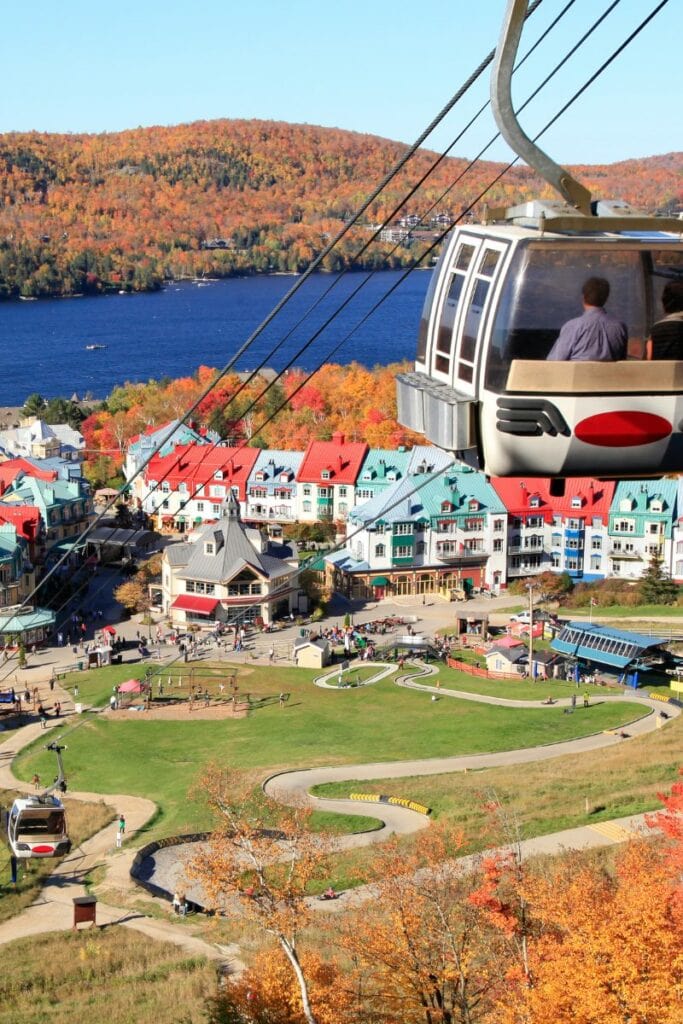 North of the town centre, the expansive Mont-Tremblant National Park has plenty of forested hiking trails, plus lakes for canoeing, swimming, and fishing.
Eastern Townships
Situated an hour's drive southeast of Montreal along the US/Canada border, the Eastern Townships area is close to the US states of Vermont, New Hampshire and Maine. Down here you'll find a whole bunch of small towns connected by country roads and rural lanes.
This area is really popular with cyclists, so if you love being on two wheels, you'll enjoy this weekend break! You can set off on your bikes from any one of the little towns. Ulverton, Valcourt, Saint-François-Xavier-de-Brompton or Roxby Pond are all lovely. Just pack a picnic and a sense of adventure!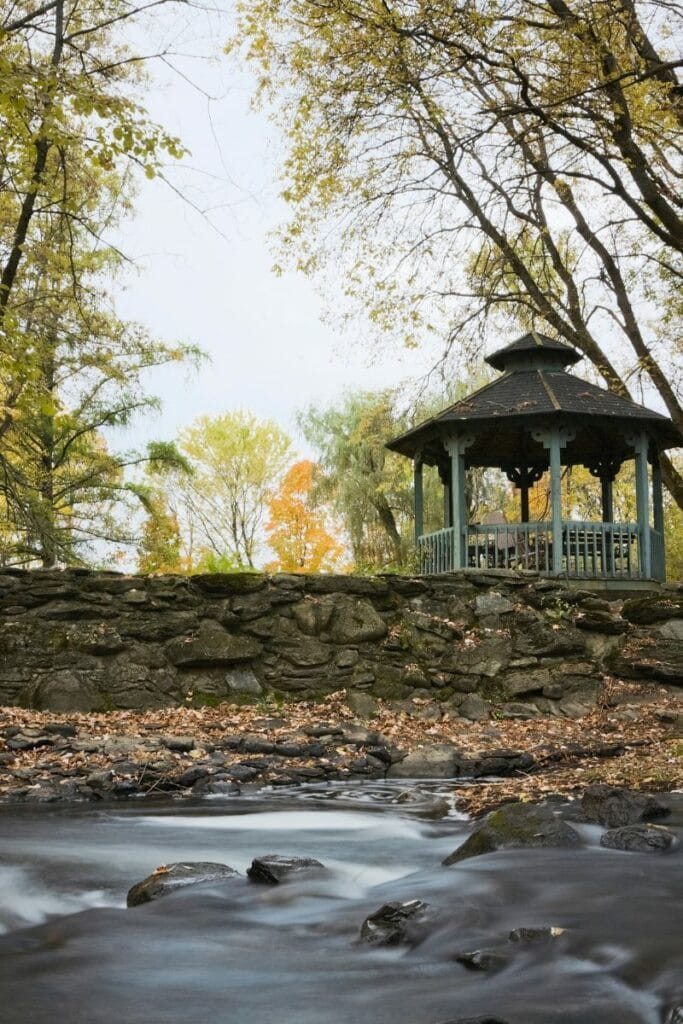 There are festivals galore, vineyards all over the place, golf courses, and plenty of tiny country churches to explore. Check out the Eastern Townships website for more information about this varied and beautiful locality. Alternatively, you could book this day trip from Montreal to explore the region.
Coaticook
This little town, tucked away beside the Coaticook River is a hidden gem that's technically part of the Eastern Townships. However, because it is so lovely I think it deserves an entry of its own! Coaticook is a great weekend getaway from Montreal for foodies because it is huge for dairy production. So as you'd expect, dairy products such as chocolate, milk and cheese are in plentiful supply here.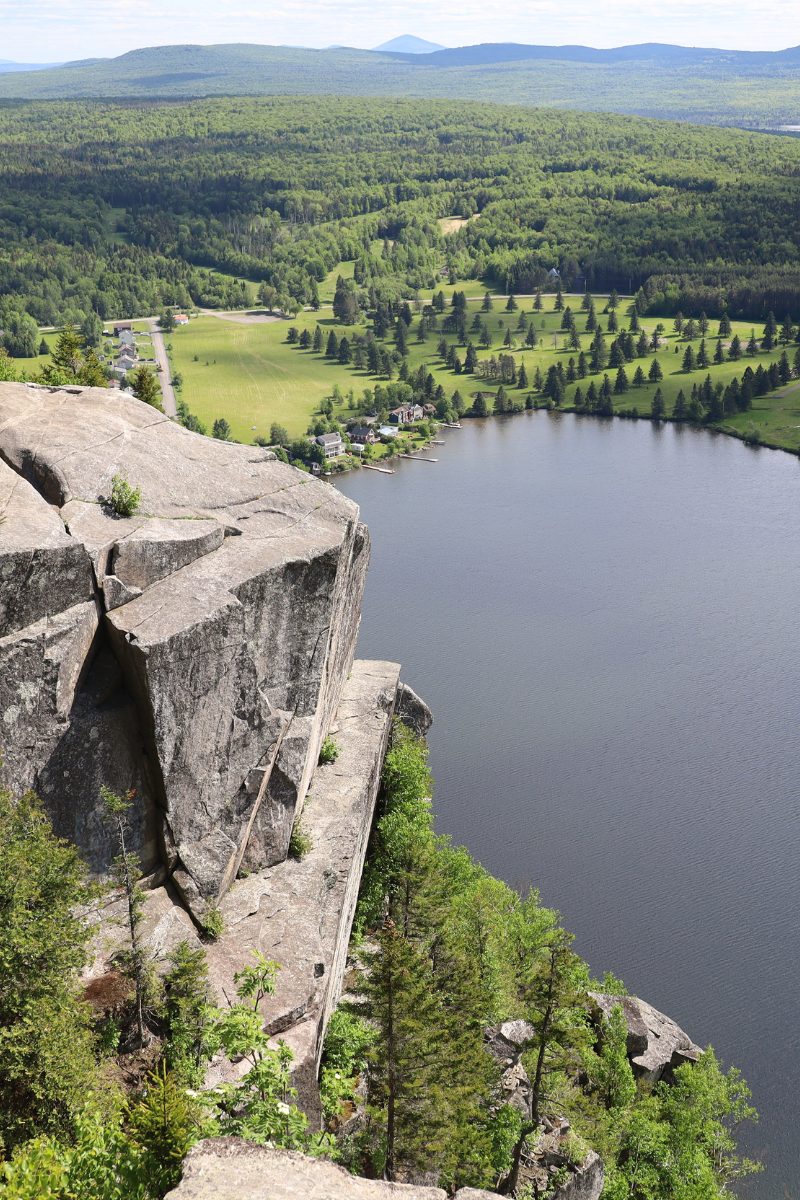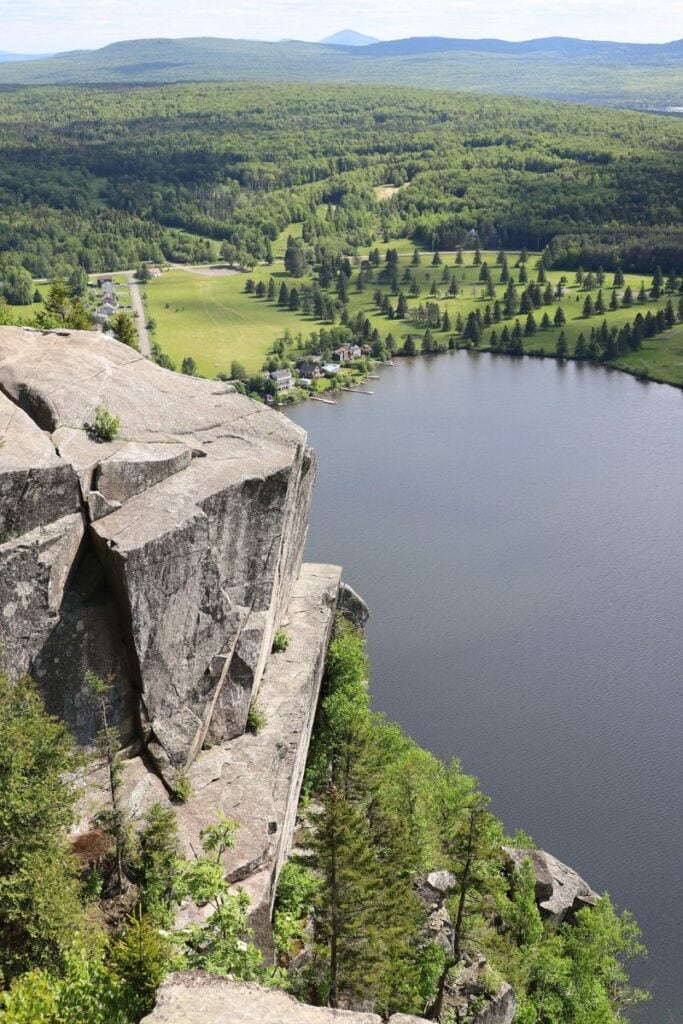 You can indulge in local delicacies such as traditional poutine (a Canadian favourite and absolutely yummy!) and maple syrup harvested from the nearby forests. The streets of Coaticook are quiet and charming and the locals are an easy-going bunch who'll make you feel at home!
For a bit of adventure, wander out to the Parc de la Gorge where there's a suspended bridge over the Coaticook Gorge. After dark, the Forest Limina trail is a nice way to spend an evening. This illuminated pathway is changed annually and takes you on a glittering nocturnal journey through the forest.
By the way, the name Coaticook derives from the indigenous Abenaki word "koatikeku" which means "where the river is bordered by white pines." It really is the perfect description!
Quebec City
Have you ever dreamed of strolling arm-in-arm through a French city with your partner? Well, Quebec City might just be the perfect place to go. Founded in 1608 by the French explorer Samuel de Champlain, the fortified centre of Quebec City is a UNESCO World Heritage Site.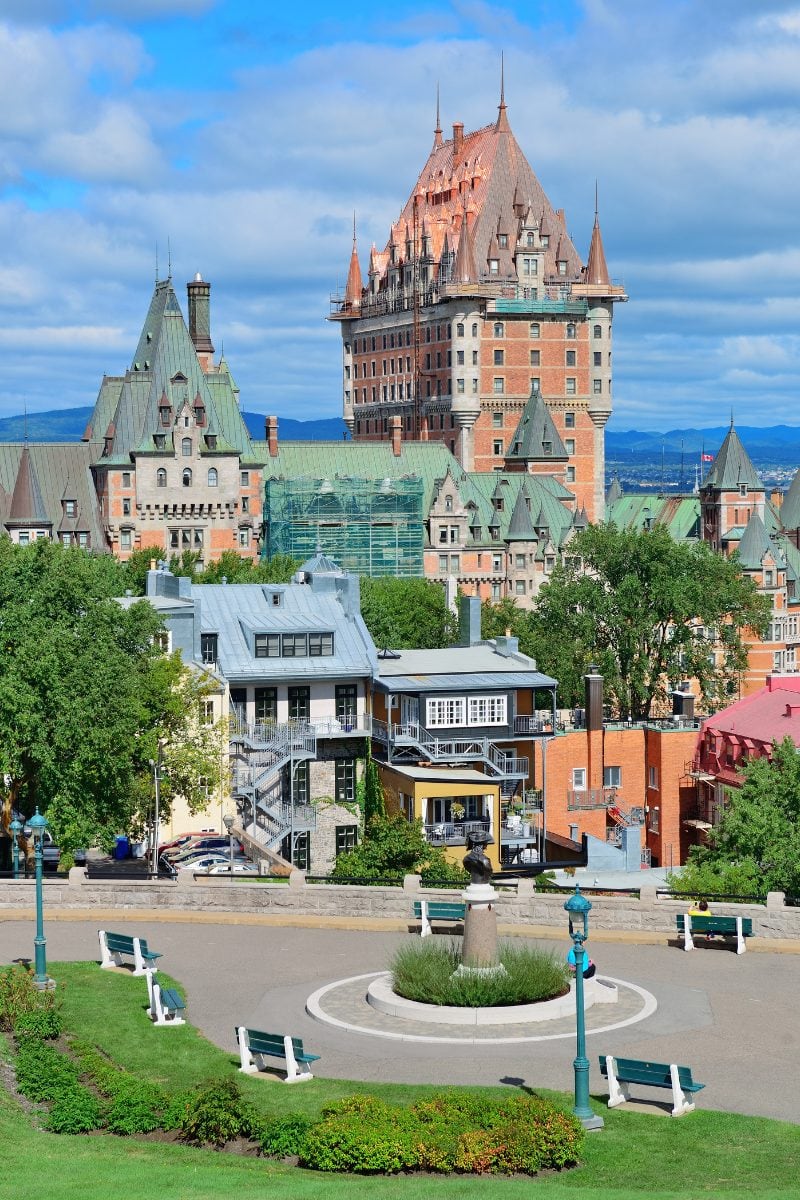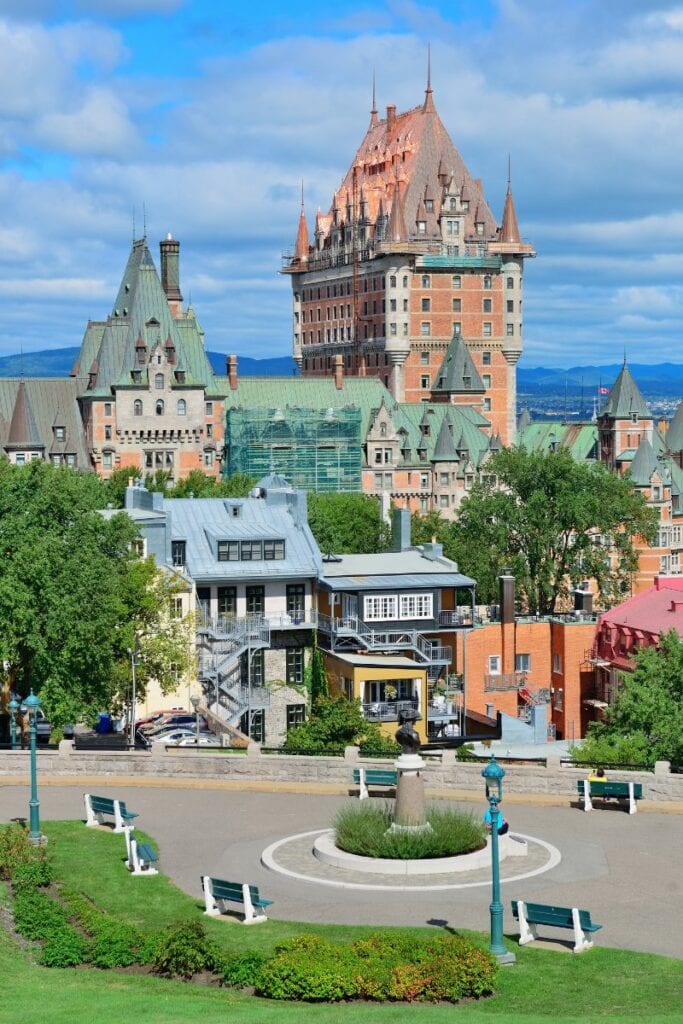 The city's skyline is dominated by the spectacular Fairmont Le Château Frontenac, which overlooks the St Lawrence River as it winds through the city. The cobbled streets might remind you of trips to Paris, especially as you sit at a local cafe with a delicious pastry and a cafe au lait. If you want a little tip, I'd recommend stopping for a coffee at La Maison Smith at the Place Royale, the historic square beside the Notre-Dame-des-Victoires.
Ottawa
I love Canada's capital city! Situated at the confluence of three rivers, Ottawa is a cosmopolitan mixture of cultures and history set against a backdrop of spectacular natural landscapes. The city that you can discover today melds its historical roots (the area was first settled by Europeans in 1826) with some of Canada's most high-tech urban designs.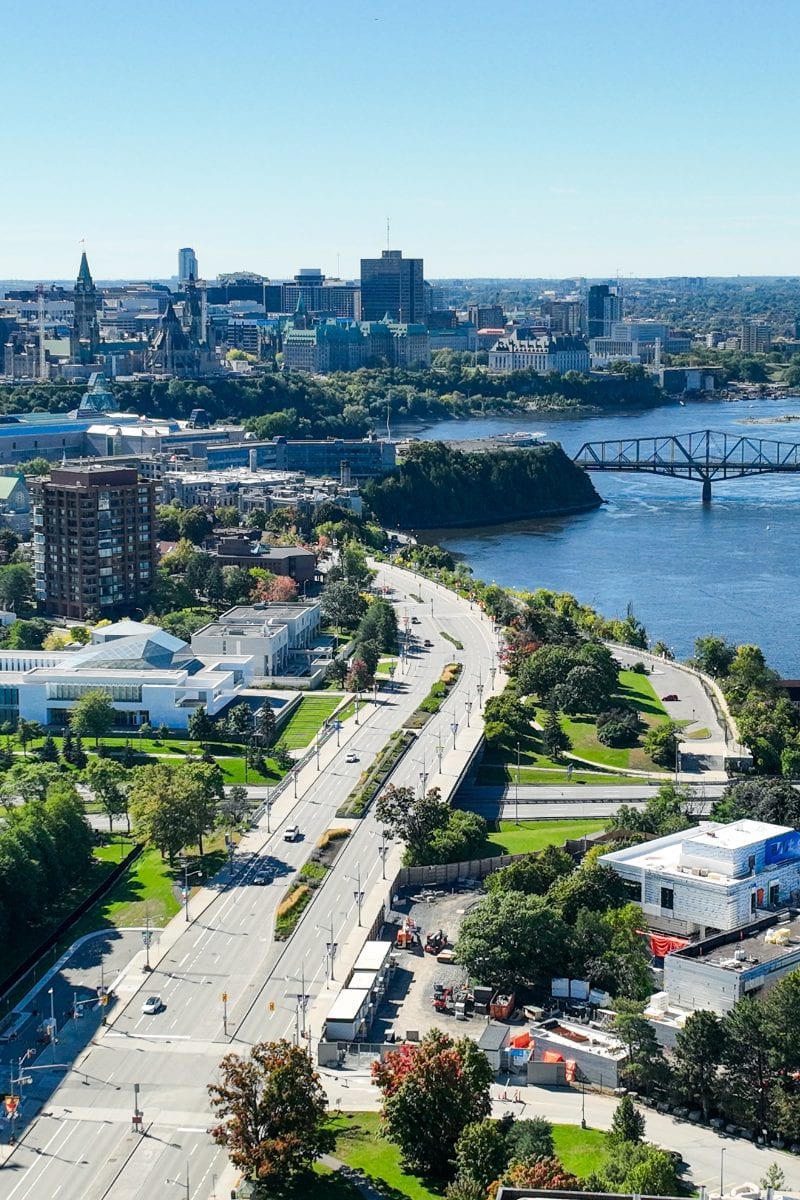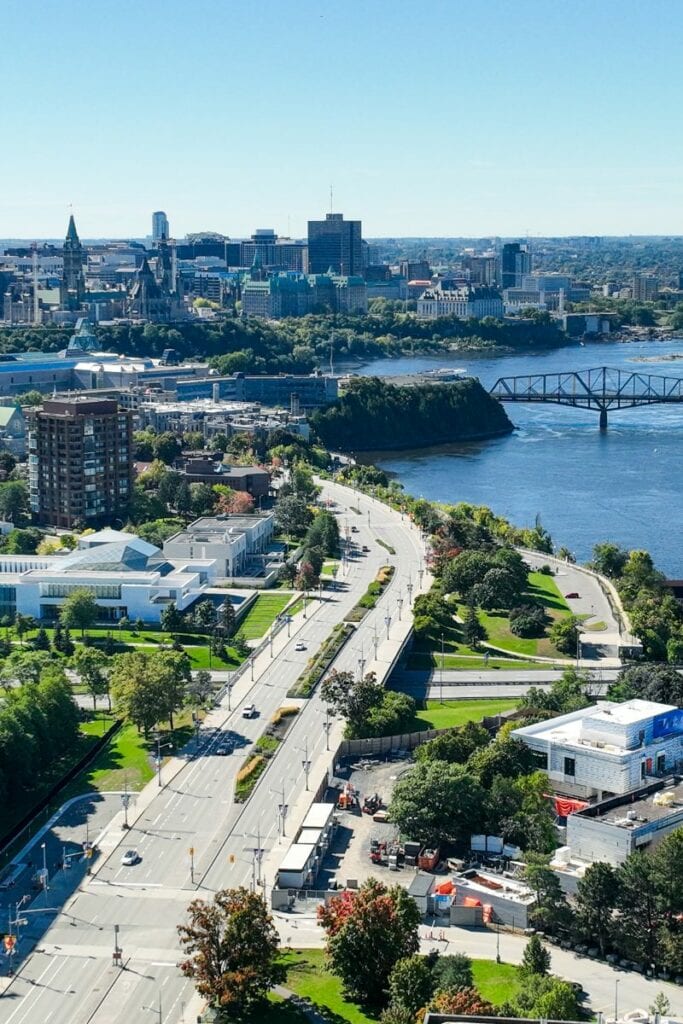 The UNESCO World Heritage-listed Rideau Canal is the centrepiece of downtown Ottawa and is a summer playground of hiking trails, farmer's markets, historic buildings, and outside eateries. In winter, the canal transforms into an icy playground that includes the world's longest naturally-frozen skating rink.
Canada's rich urban and rural history is celebrated in seven of the country's national museums. The story of everyday Canadian life can be experienced in the city's Byward, Chinatown, and Little Italy districts. There are hundreds of kilometres of walkable urban trails. It's nice and easy to use Ottawa as a base for your biking and hiking adventures. And when you're done with adventure, Ottawa is crammed with great dining and entertainment options!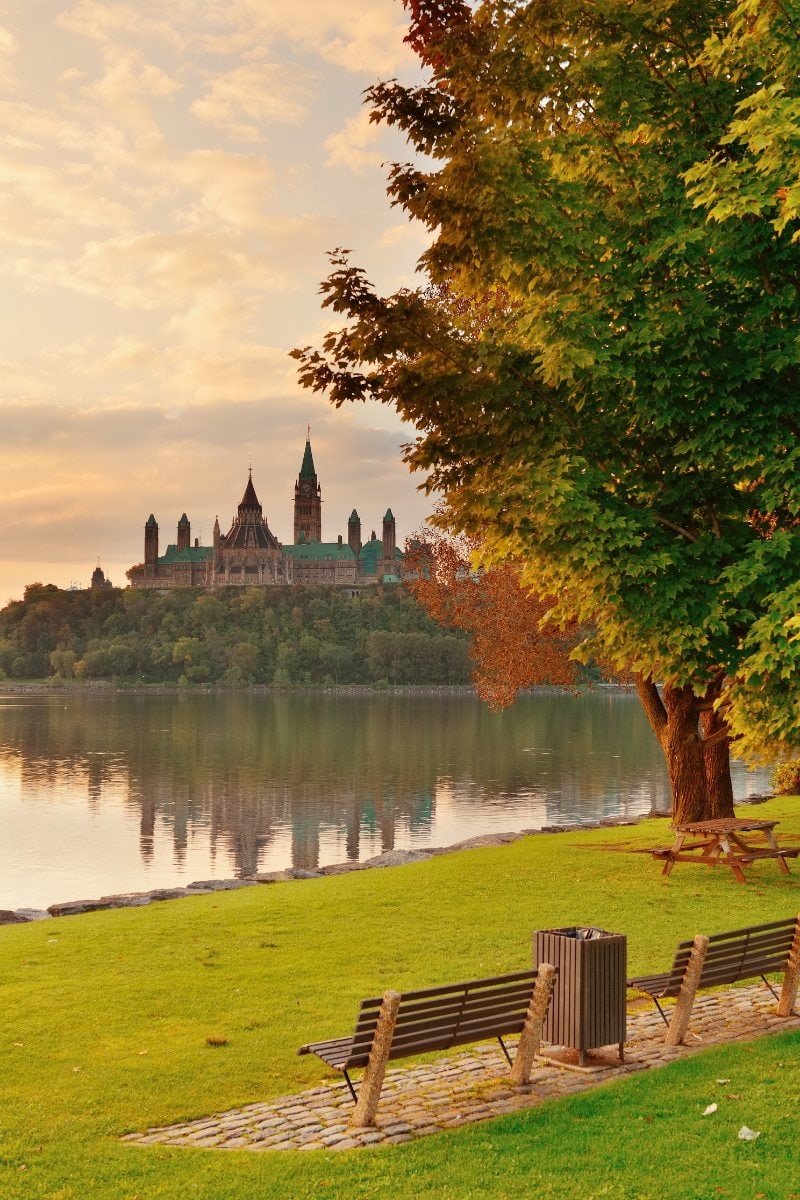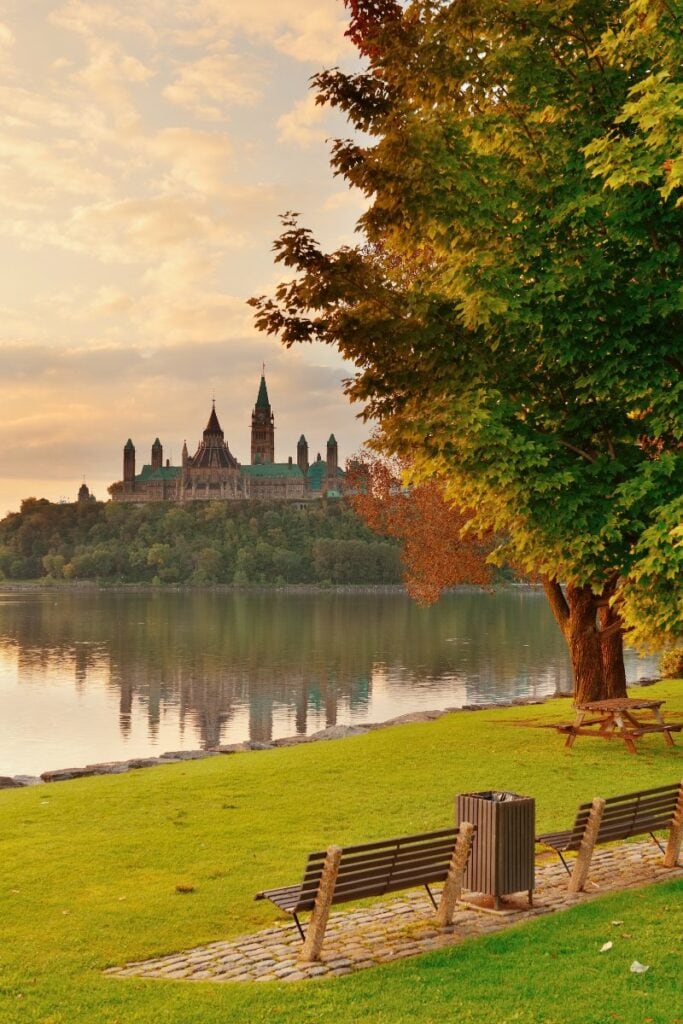 If you fancy staying a night or two in the city, check out my pick of the best hotels in Ottawa.
Oka National Park
There are plenty of short trips from Montreal and a visit to Oka National Park is one of my favourites. It's a great pick whether you're looking for a day excursion from the city or an overnight adventure in the wilderness. Covering just under 24 square kilometres, the park includes beaches and marshlands along the shores of Lac des Deux Montagnes.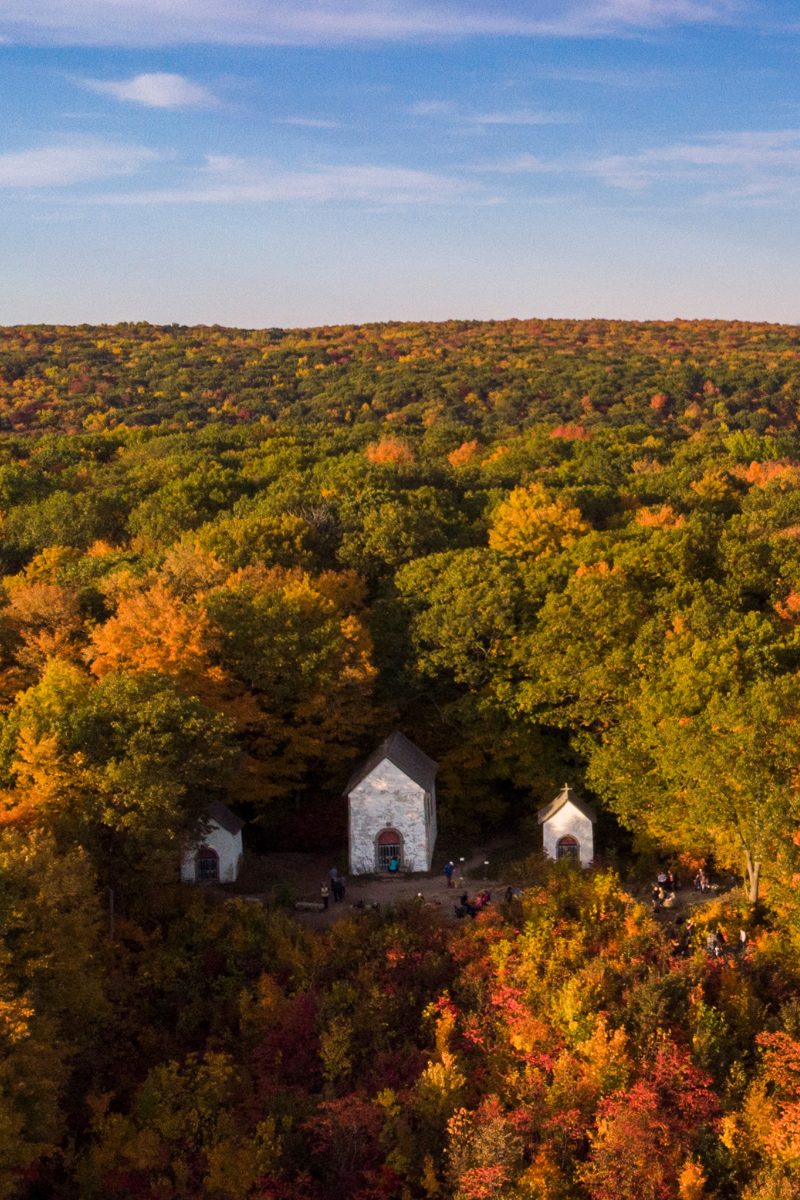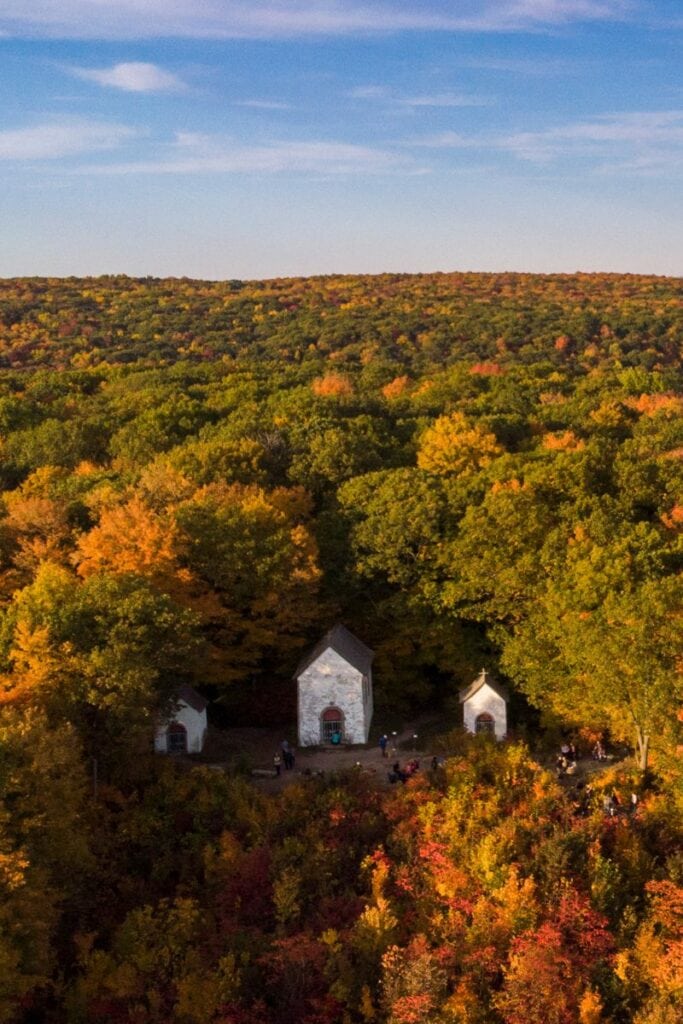 The village of Oka is a great base for exploring the park. In the summer the village's long beachfront attracts crowds of Montreal locals at weekends. In winter, when the lake freezes, you can drive across an ice bridge (ie across the frozen lake) to the town of Hudson. What a thrill!
Gatineau Park
This superb national park is the largest wild space in the Montreal region. Gatineau Park is the second most-visited park in Canada and has a diverse ecosystem that encompasses lakes, caverns and old-growth forests.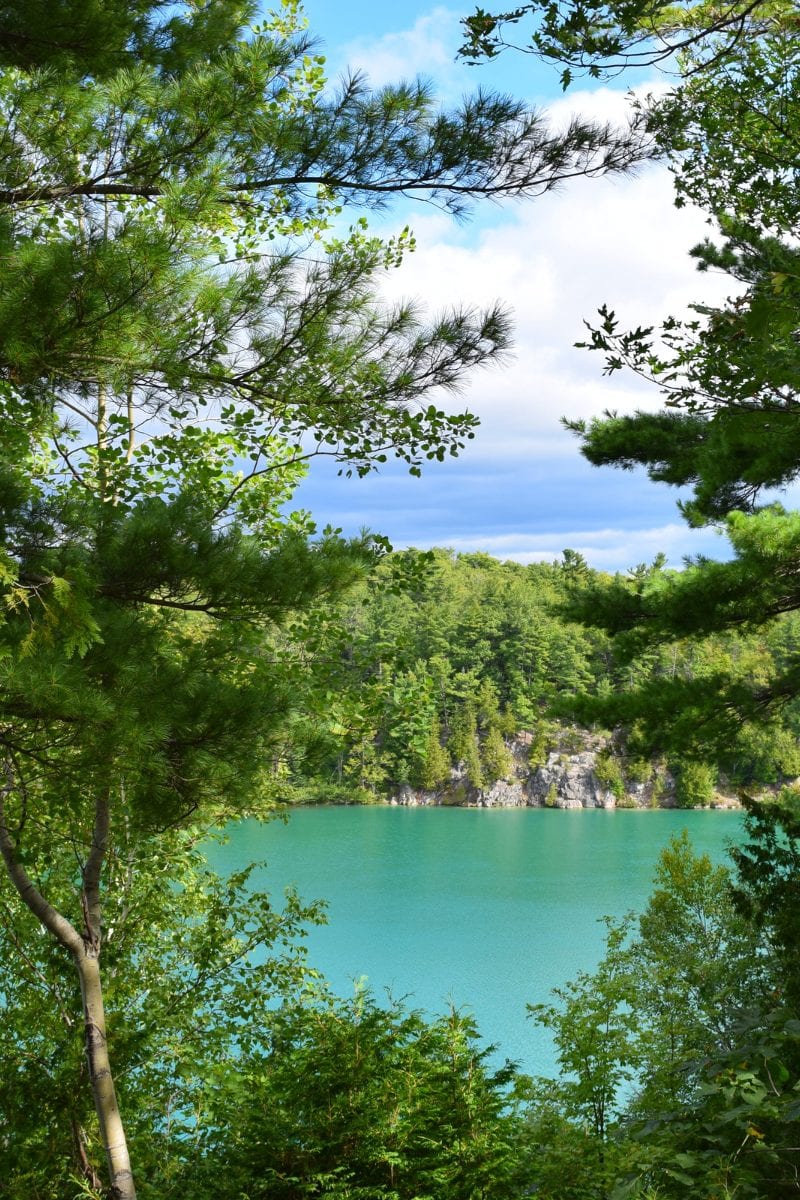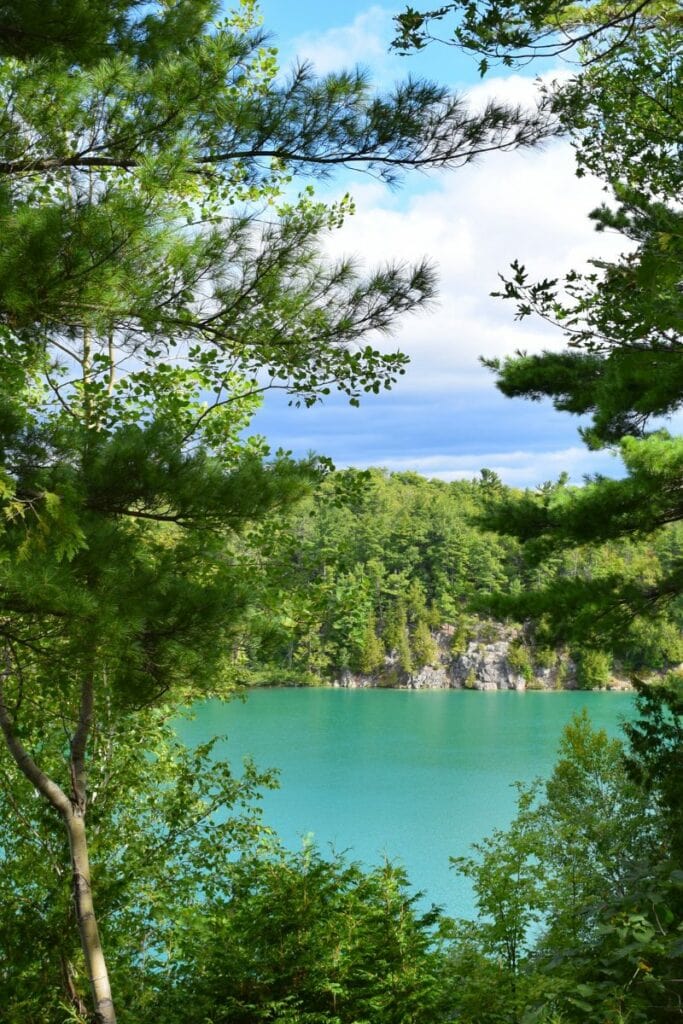 One of the best walks in the park is the trail to Pink Lake, a tiny shimmering lake nestled in a frame of evergreen and deciduous trees. The lake is especially beautiful in autumn when the trees take on hues of russet and gold. There's a walking trail along the lake edge leading to secluded picnic spots. It's very romantic!
Montebello
Dominated by the spectacular Château Montebello, this village is a one-and-a-half-hour drive from Montreal. This is a great place for you and your partner to come for a nature-fuelled recharge in serene forests. Spend the day wandering along trails that lead to pretty lakes, stopping for a little picnic, and emerging in meadows of dancing wildflowers and waving grasses. The nearby Parc Omega is home to Bison, elk, black bears and beaver.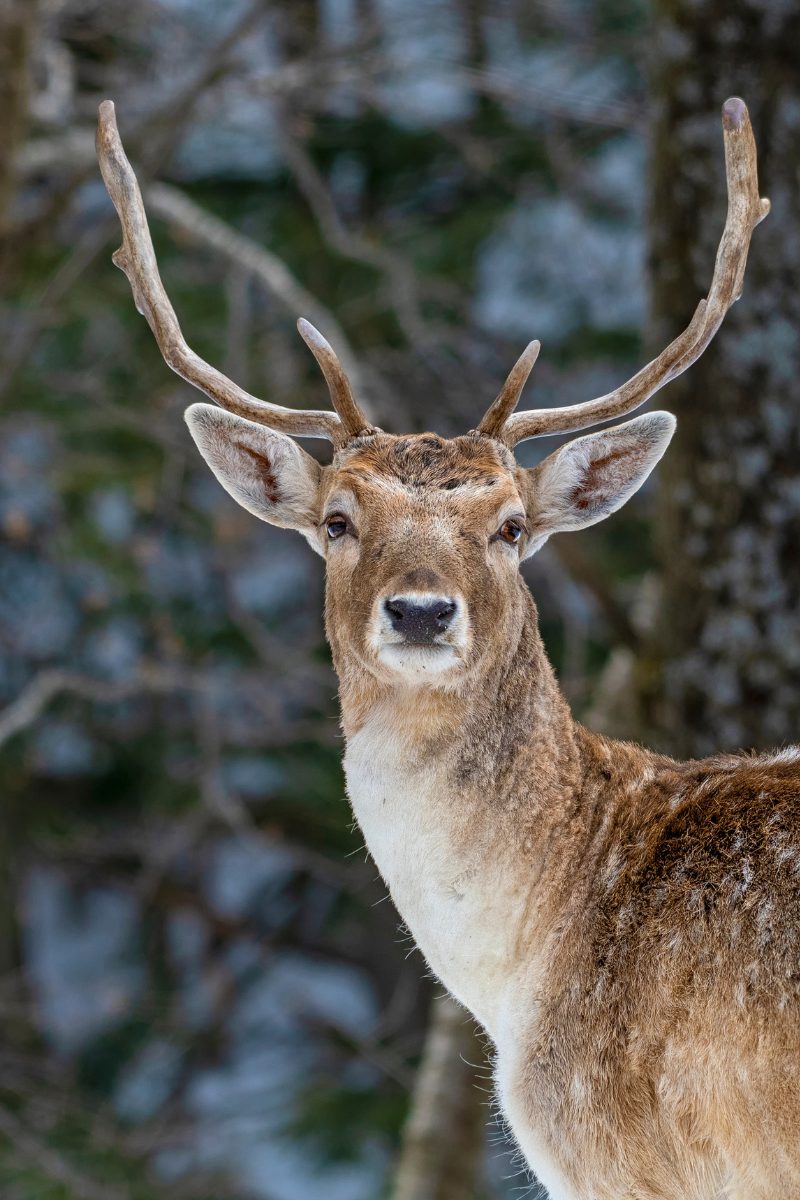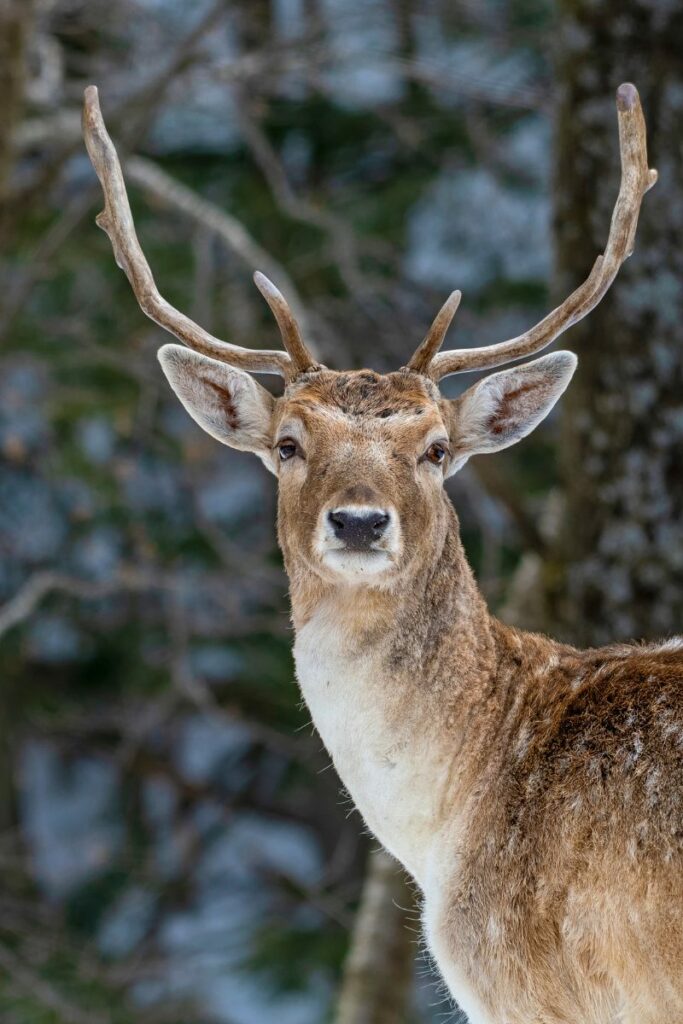 For a true Canadian experience, book a log cabin at the Fairmont le Château Montebello. The resort is often voted as one of Canada's top resort hotels, so you can guarantee that you'll have a memorable stay!
La Mauricie National Park
If you love lakes, this is the place for you. La Maurice National Park features 150 lakes ranging from tiny pools to long stretches of mirror-calm water, framed by towering conifers. This is an exceptional habitat for birdlife, home to over 200 species of birds, 50 species of mammals and plenty more! Keep an eye (and ear) out for loons and green frogs!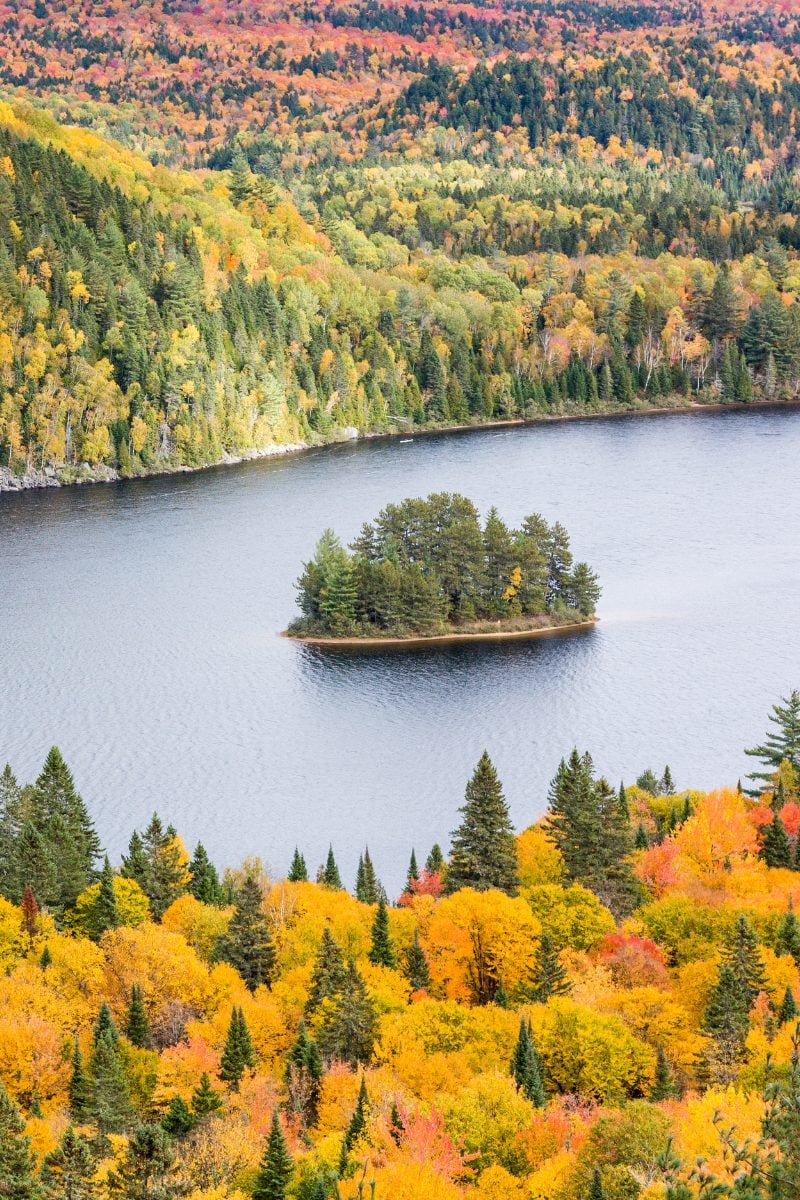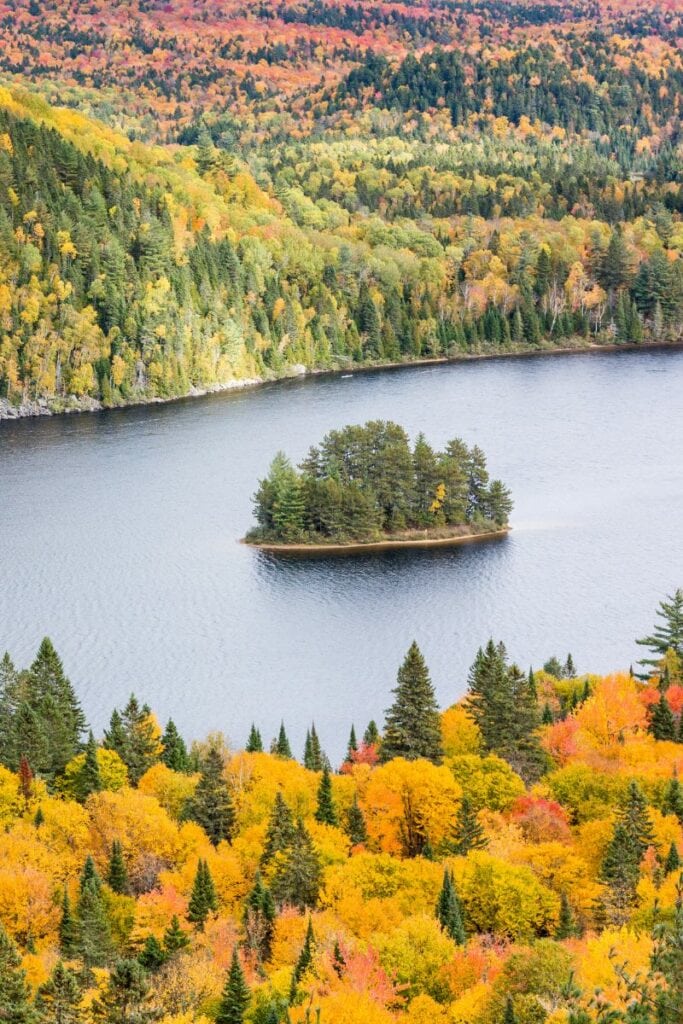 You can bring a tent if you like camping, hire an oTENTik if there are more than two of you (a combination tent and cottage – stayed in one in Edmonton which was fab!), or book a hotel in the nearby town of Grand-Mère.
Burlington, Vermont
How do you fancy a cross-border road trip between two countries? One of the coolest weekend trips from Montreal is to hop over the border into the US state of Vermont for a night or two.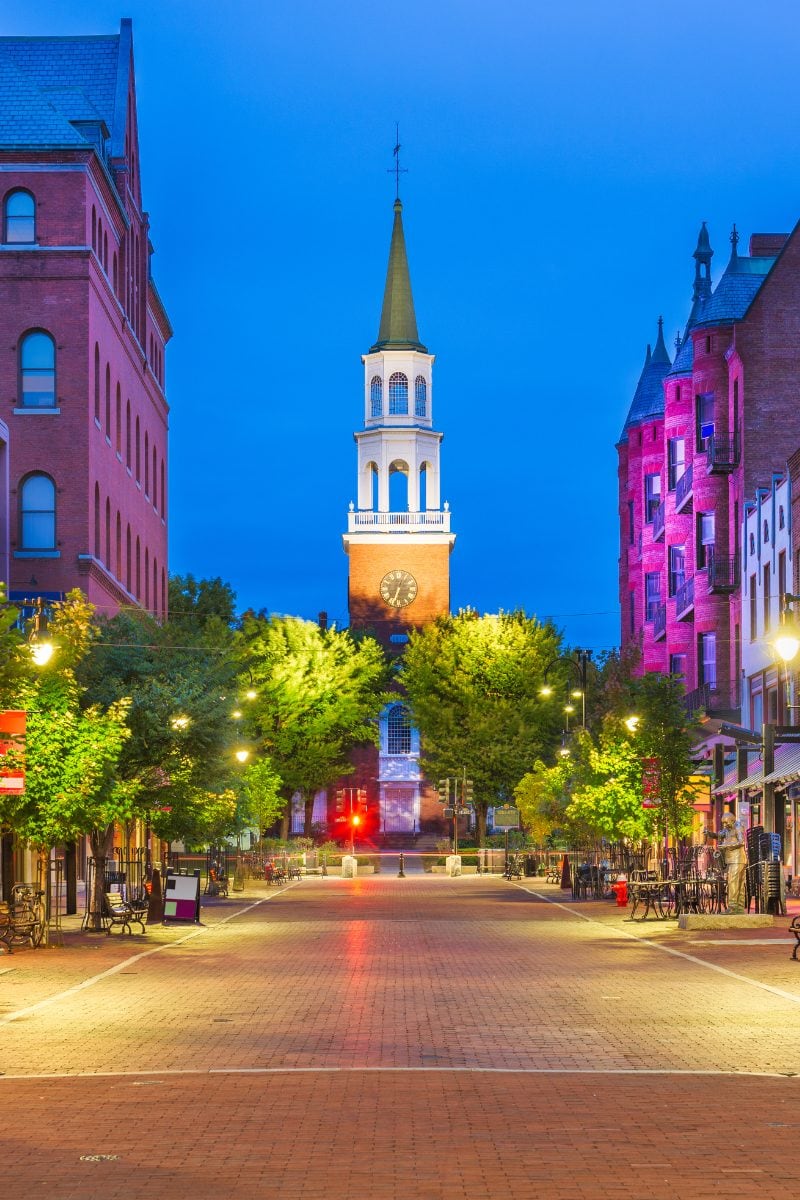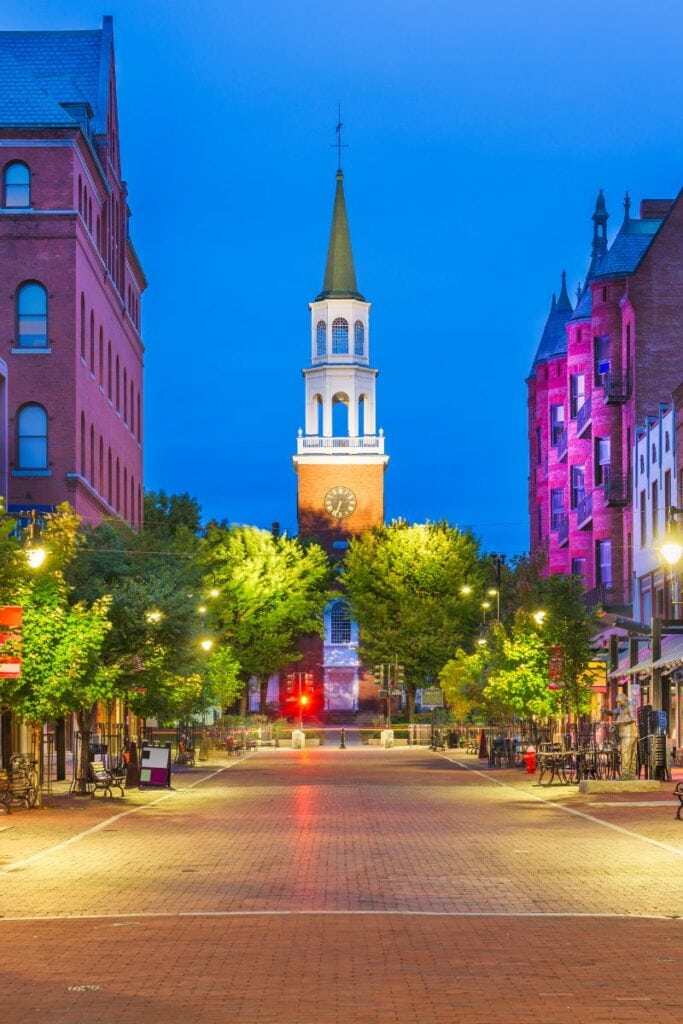 The charming town of Burlington is the capital of Vermont and even though it has a population of around 44,000, you'd never know. Many of its downtown streets, such as Church Street Marketplace, are pedestrianised. It's a lovely place to explore quirky boutiques, listen to street entertainers and, of course, sample some fine New English cuisine.
Burlington is surrounded by quintessential New English landscapes, where graceful church spires peek from behind screens of foliage (spectacular with the famous fall colours) and the glittering Lake Champaign will take your breath away. After dark, I'd recommend checking out one of the local bars to sample some of of Vermont's best craft beer.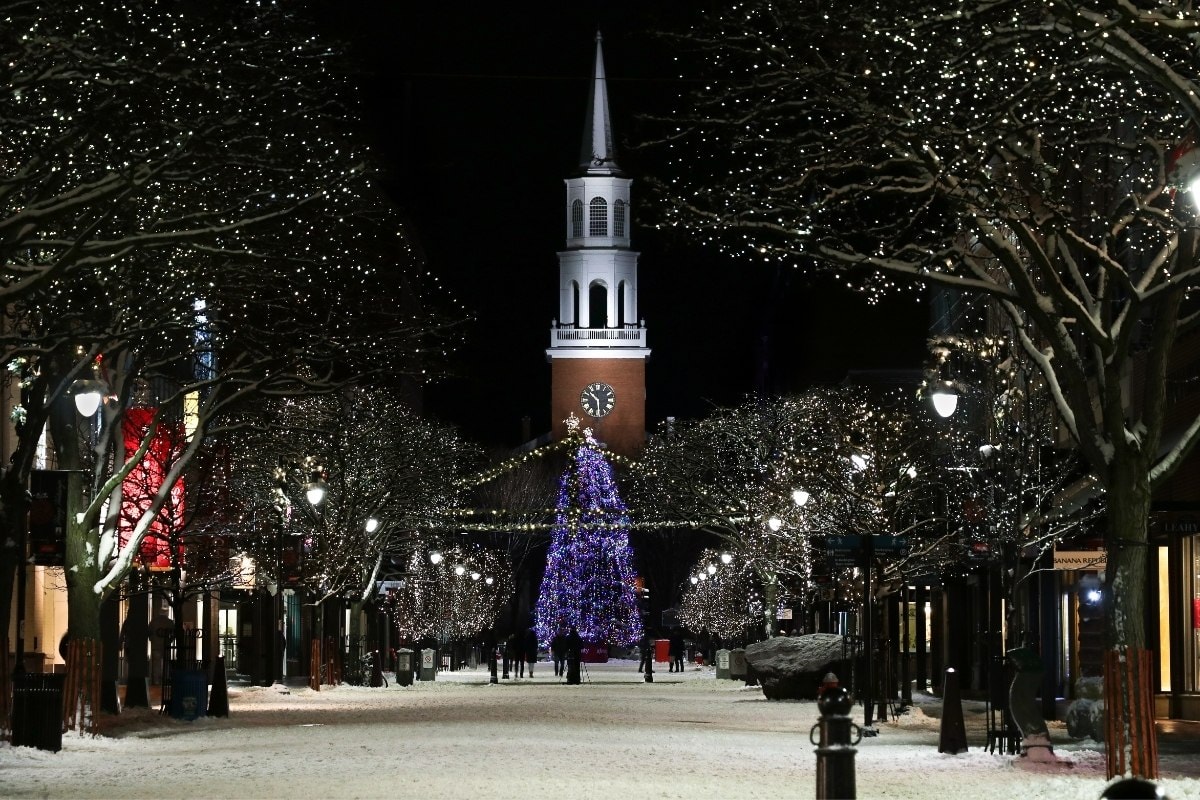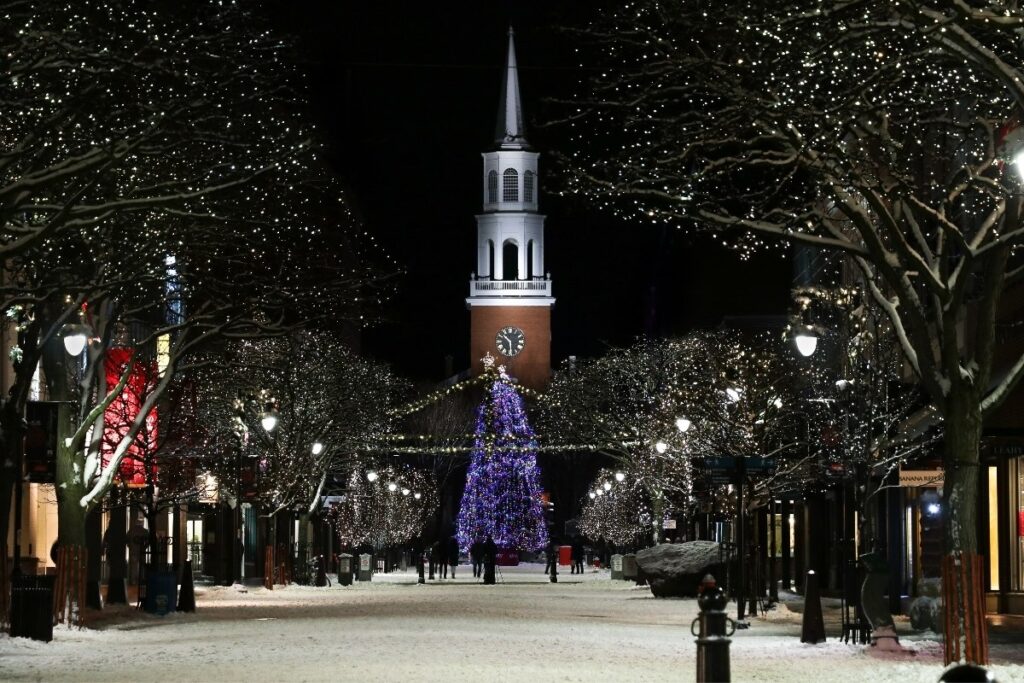 If you're planning a trip here, don't miss my guide to the best things to do in Vermont.
Thousand Islands and Kingston
Three hour's drive southwest of Montreal, Kingston sits on the delta of the Cataraqui and St. Lawrence rivers, where they empty into Lake Ontario. This is a place for lovers of the water and, indeed, Kingston is known as the "Freshwater Capital of the World." You can fill your days sailing, kayaking, hiking the river trails through the forests, or taking ferry rides out to some of the Thousand Islands.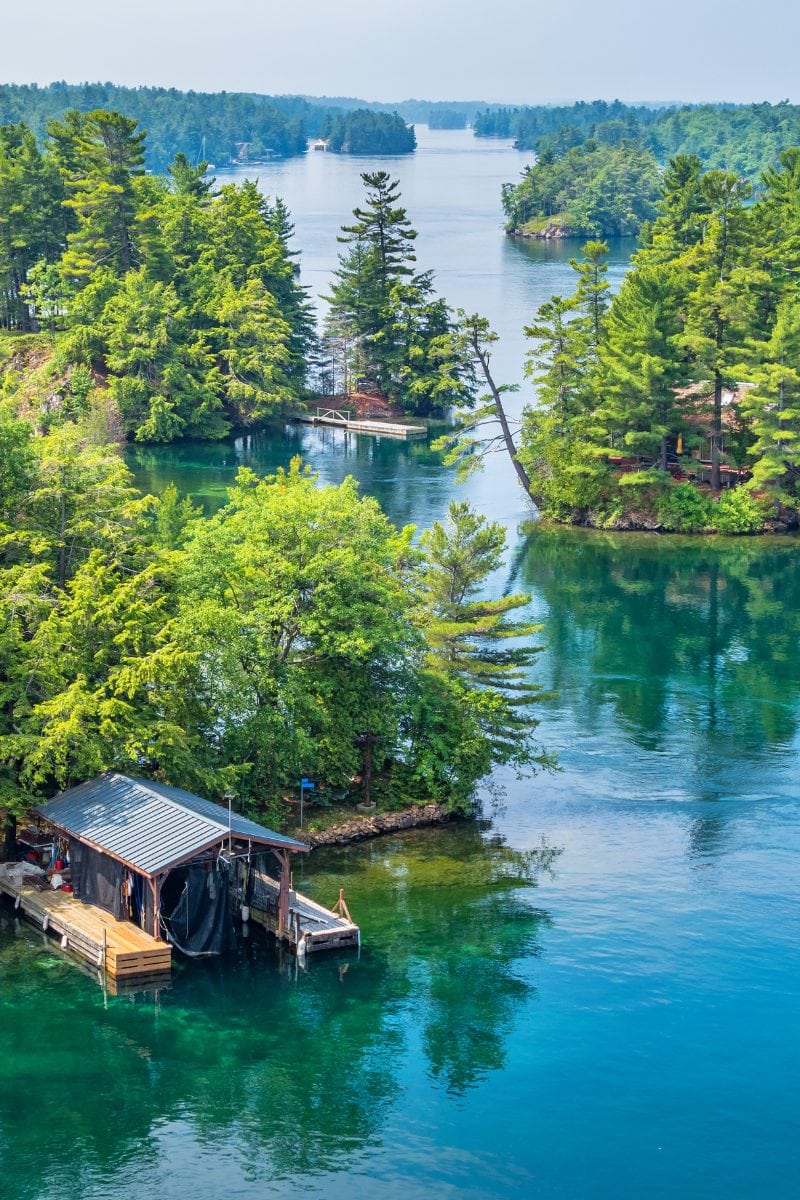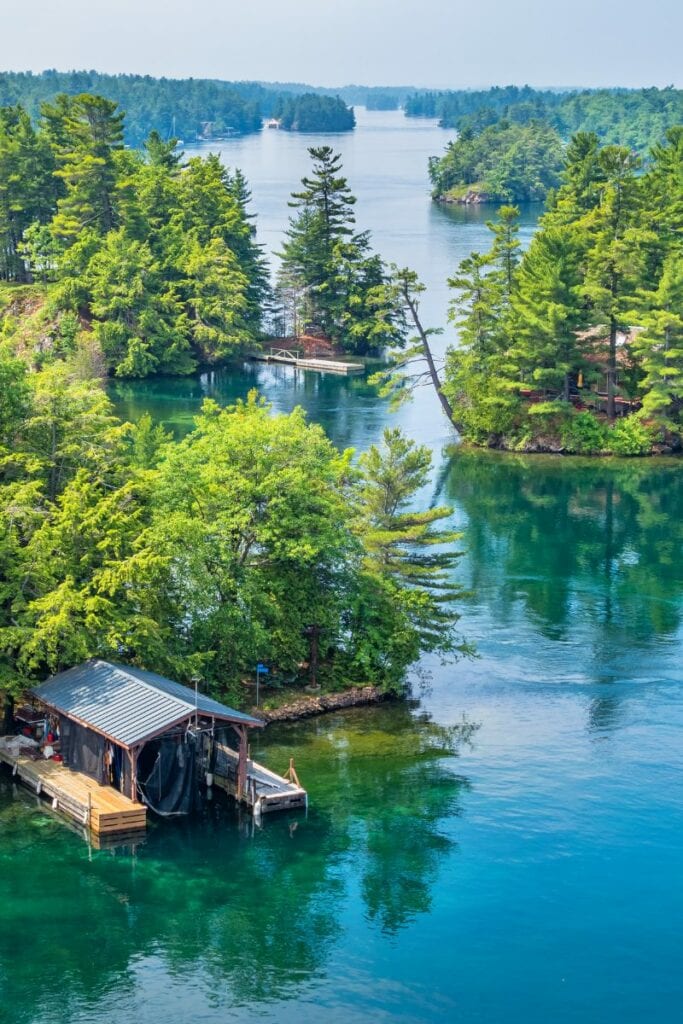 Kingston itself is a quaint little city (it's actually Canada's oldest city) with a lively music scene and lots of interesting festivals scattered across the year
Lake George, NY
For another cross-border long weekend trip from Montreal, Lake George is ideal! Nestled amid the Adirondack Mountains of New York state, Lake George (as its name suggests) is another waterworld of rivers and lakes set amid endless forests.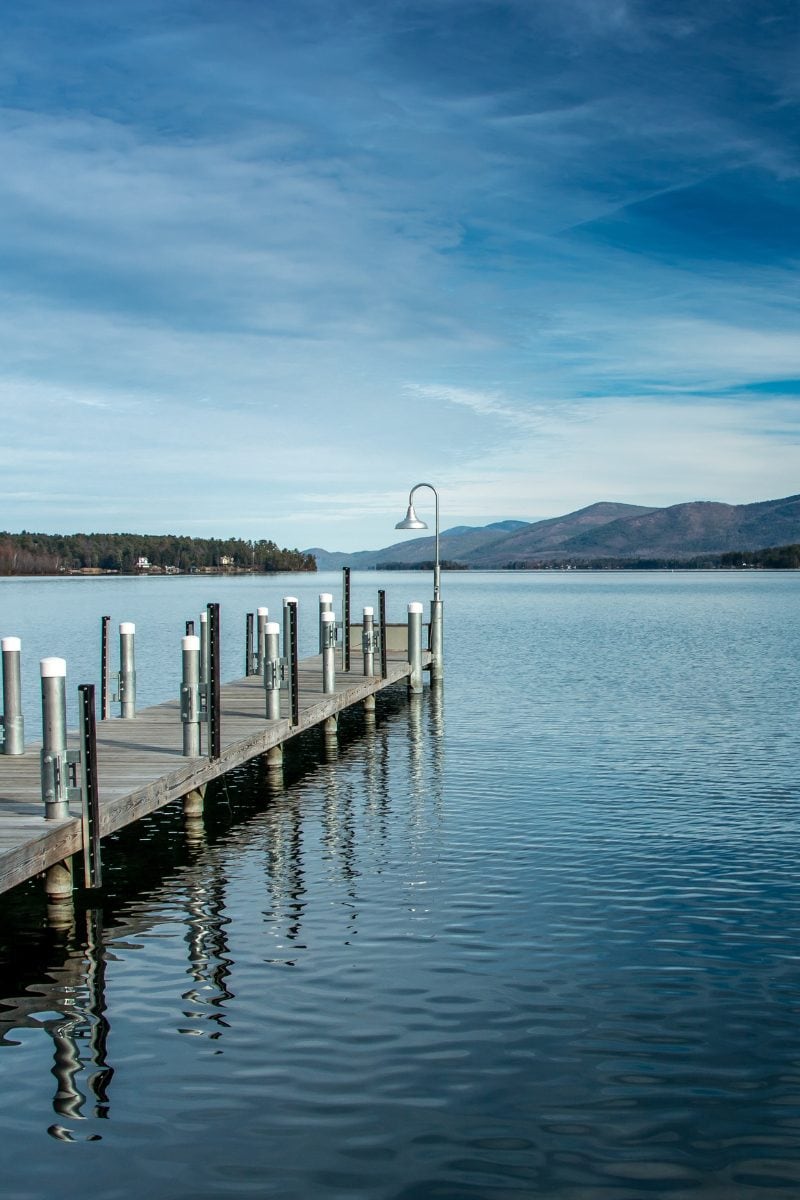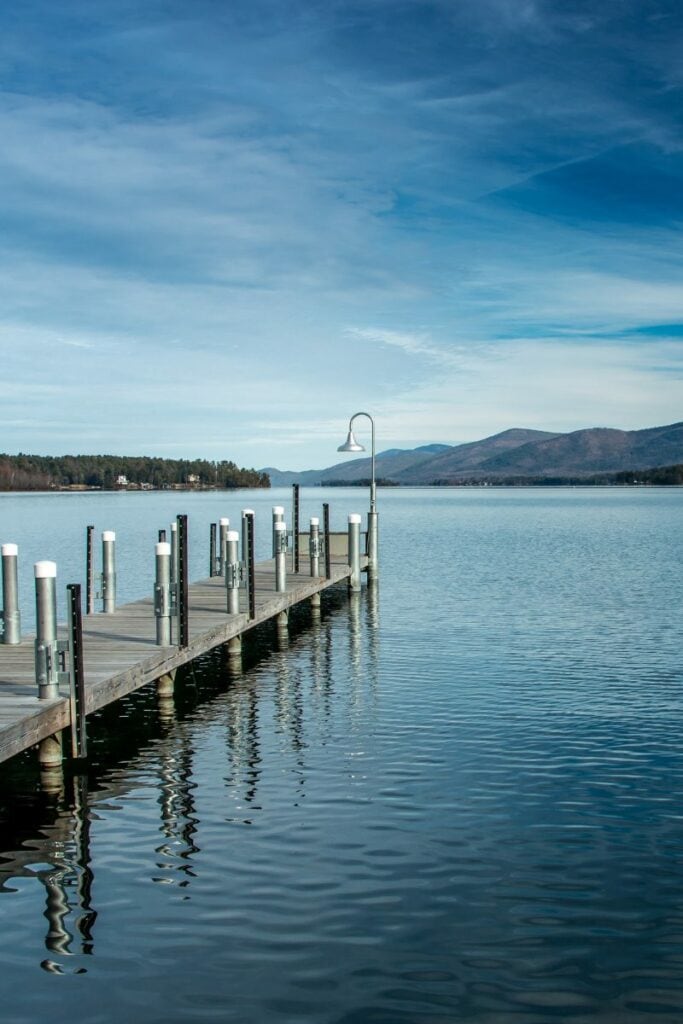 The Warren County Bikeway will take you along easy trails through secluded forest glades from Lake George to Glens Falls and beyond. In winter, break out your skis or snowboards and thrash down some of the killer forest runs at North Creek
But outdoor adventures at Lake George are just the beginning. This part of New England is famous for its earthy cuisine and craft brewing. Enjoy a glass or two of the amber nectar while you sample a platter of delectable local meats, cheeses and fruit. It's a great experience!
And when you're full up, how about finishing the day watching the patterns of light and shade shift across the waters of Lake George. It's pretty mesmerising!
Saint-Sauveur Valley
If you've ever dreamed of hiking through snow-clad forests, bathing in hot pools, or long candle-lit winter dinners with your love, Saint-Sauveur is the perfect place. Tucked away in the forest-clad Laurentian Mountains, this cute little town is a popular winter destination for skiers, snowboarders and hikers.
Saint-Sauveur is close enough to Montreal that you could pop over there for an impromptu romantic weekend of pampering and relaxation. If you're looking for a romantic place to stay, I'd recommend taking a look at Manoir Saint-Sauveur. It's the ultimate spot for a luxurious weekend!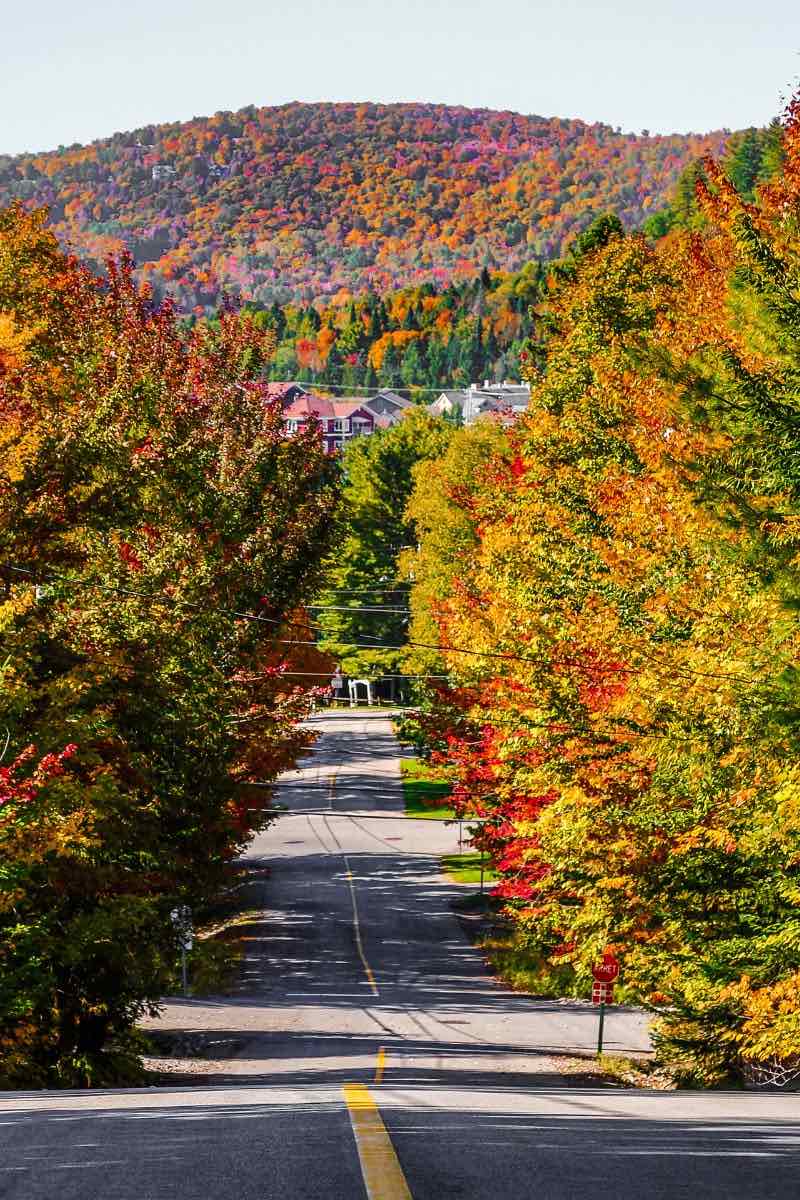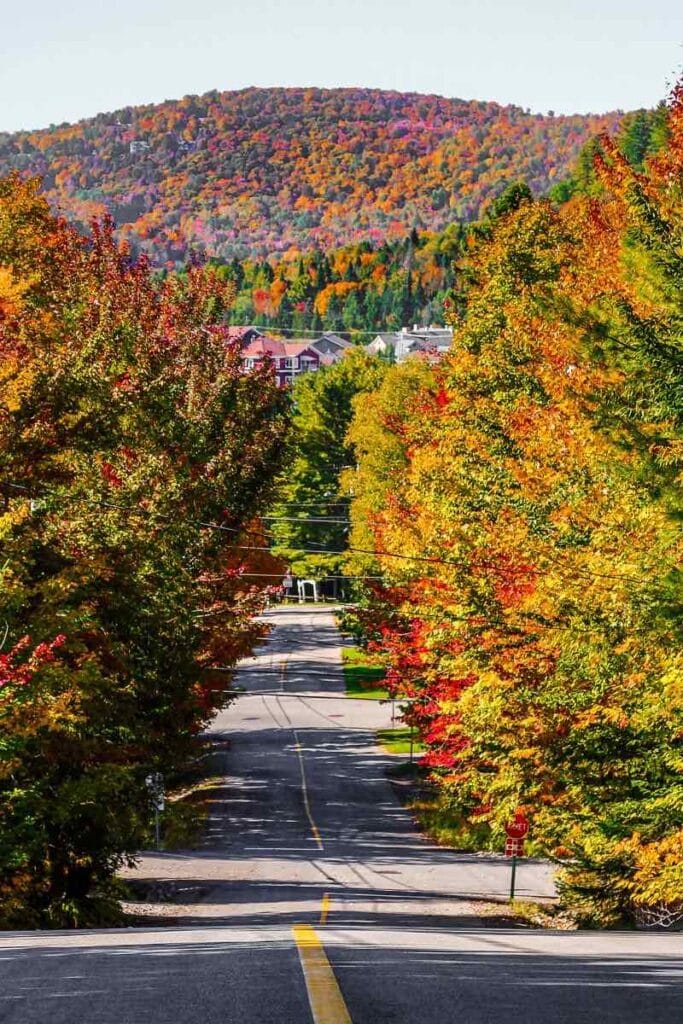 Saint-Sauveur is also a lovely place to visit in summer. With music festivals, awesome shopping, amazing hikes through the surrounding forests, and some of the tastiest fresh produce you'll find anywhere in Canada, it's an all-year-round destination for weekend trips from Montreal.
Mont Saint-Hilaire
This charming little national park and its surrounding municipalities are a UNESCO World Heritage Biosphere Reserve. Located just over an hour from downtown Montreal, it's easily accessible for a day out or a weekend away.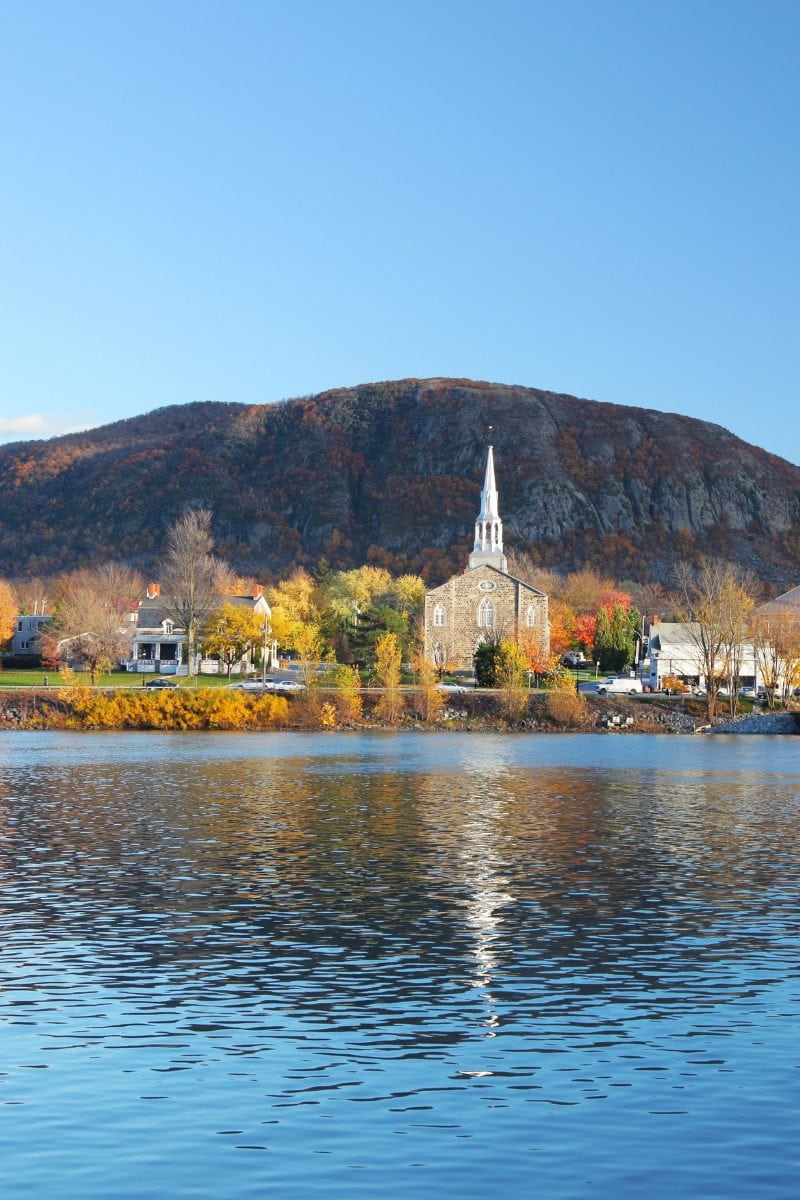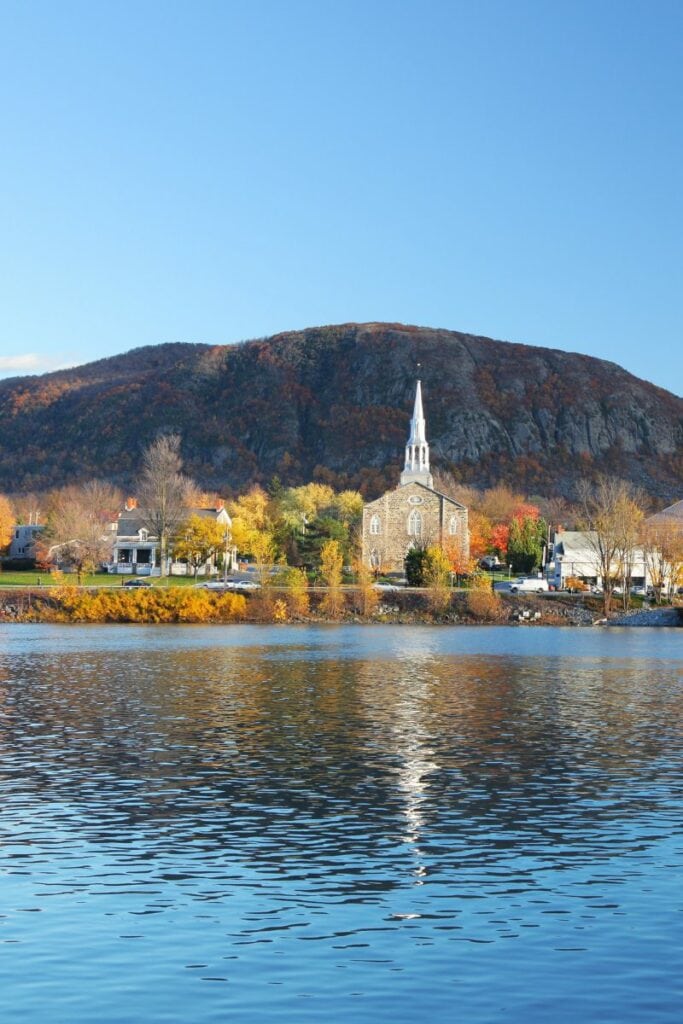 The villages along the nearby Richelieu River (Otterburn Park, Beloeil, Mont-Saint-Hilaire and McMasterville) have plenty of accommodation options and cool places to eat, drink and explore.
The area was awarded World Heritage status in 1978 and the reserve is home to many of eastern Canada's rare and endangered species. You'll find over 800 species of butterflies and trees that are over 400 years old! It's a nature lover's paradise.
---
Montreal is the perfect launchpad for taking off on weekend getaways, short adventures and romantic overnighters. From the historic sites of Canada's capital and the tranquillity of the Eastern Townships, to the architectural marvels of Quebec City, and the beautiful landscapes surrounding Mont-Tremblant, there are so many amazing options for weekend getaways from Montreal.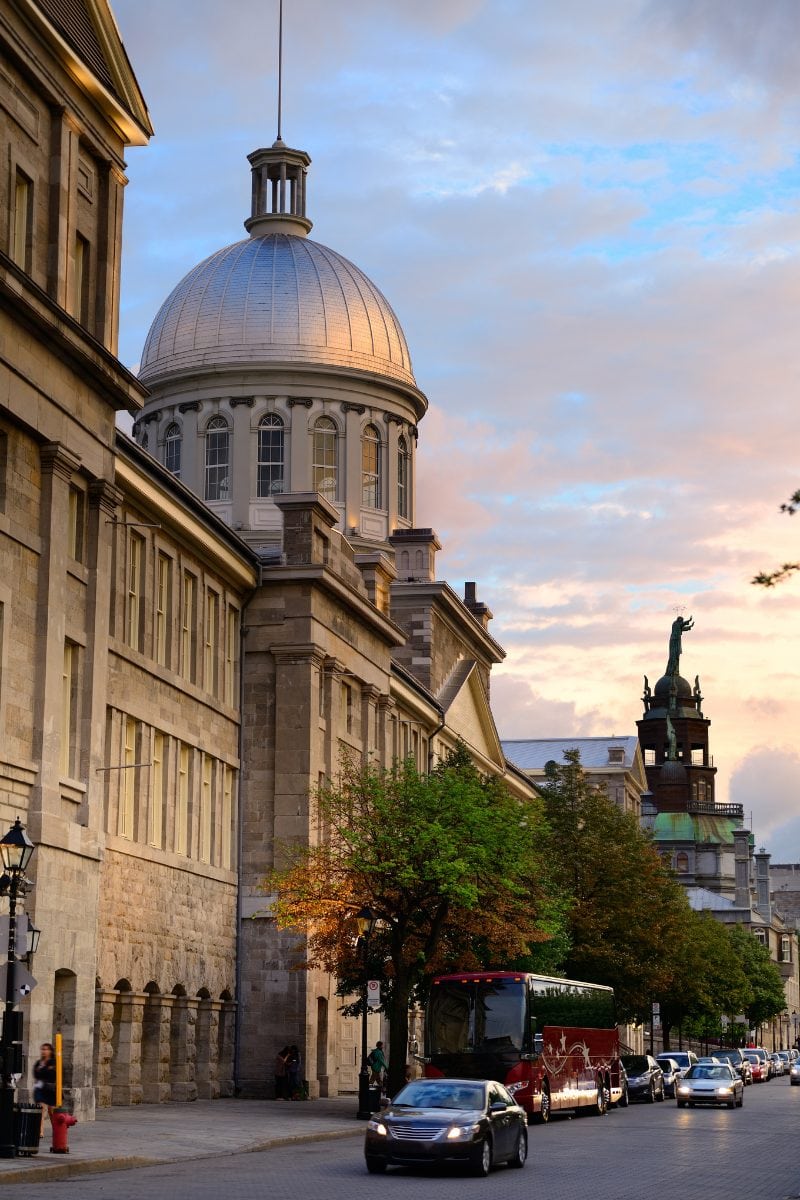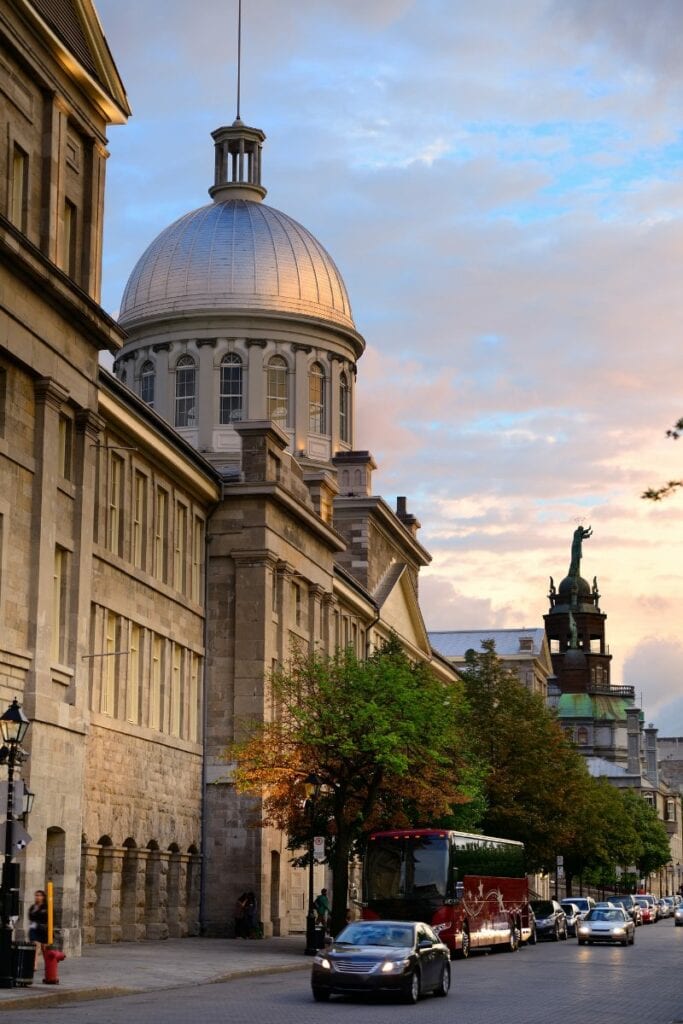 And whatever you are looking for: a family adventure, a romantic getaway, a solo expedition into the big outdoors, or just a breather from city life, the proximity of these destinations ensures that you can make the most of your time and head back to Montreal feeling fresh and re-energised.
So what are you waiting for? Grab a few overnight essentials, fuel up your sense of adventure, and set off for a weekend trip from Montreal!
If you're planning to spend some time in Montreal, don't miss my detailed guides to 21 amazing things to do in Montreal in winter and the best foods to eat in Montreal.