From visiting the Treasury to checking out the Monastery and finding the most beautiful viewpoints here's what to expect on a Petra tour in Jordan.
A little while ago I spent a week travelling around Jordan. I was visiting the country for a wedding, but I managed to squeeze in a few days of sightseeing too. There was one place on my dream list… Petra. It's one of those incredible places I'd seen in films and photos and couldn't believe how stunning it looked.
Which Petra Tour Company To Choose?
We booked our tour of Petra with Abraham Tours – a company whose group tours generally leave from Israel, but they also consider special Jordan pickups too. We were collected from Amman and driven to the ancient roman city of Jerash to kick off two amazing action-packed days of historical wanderlust!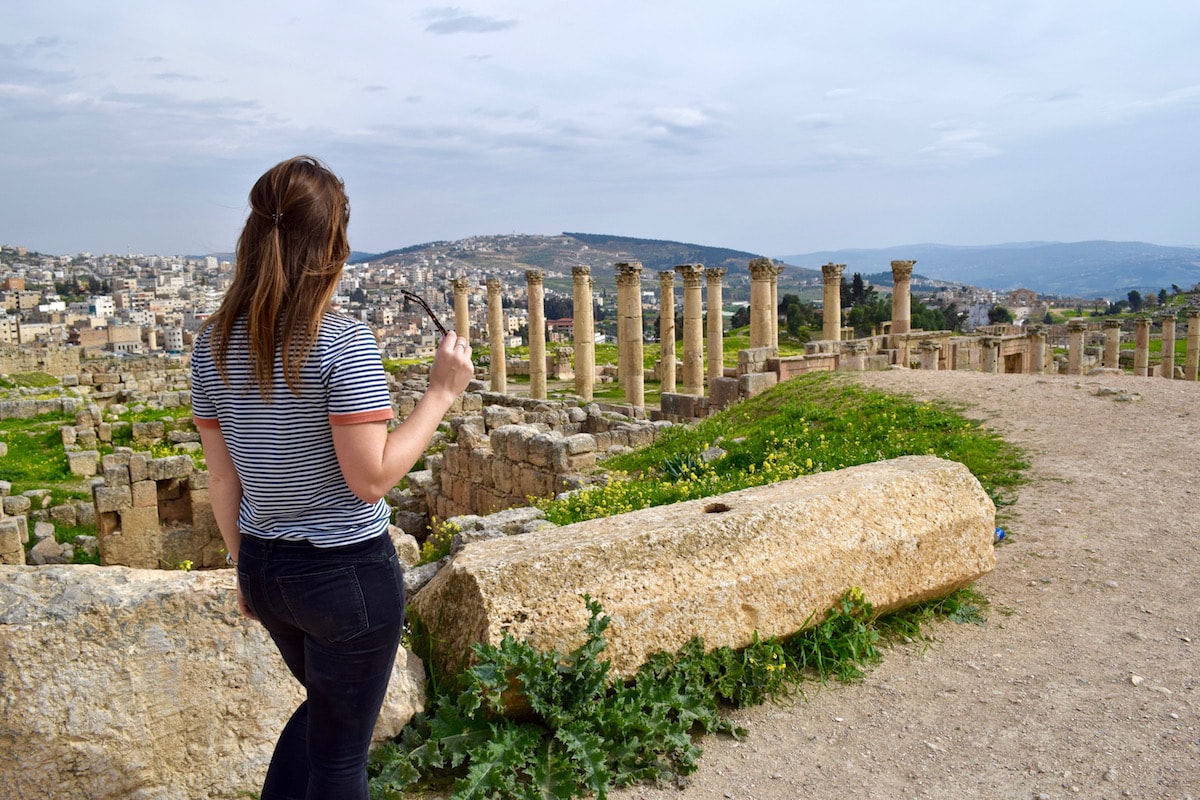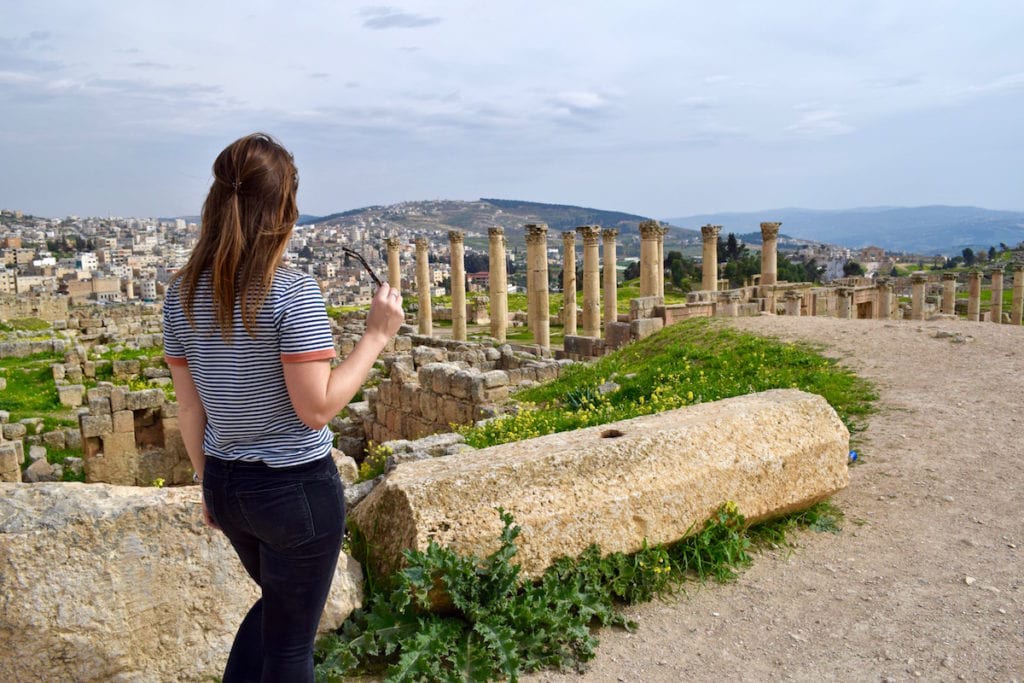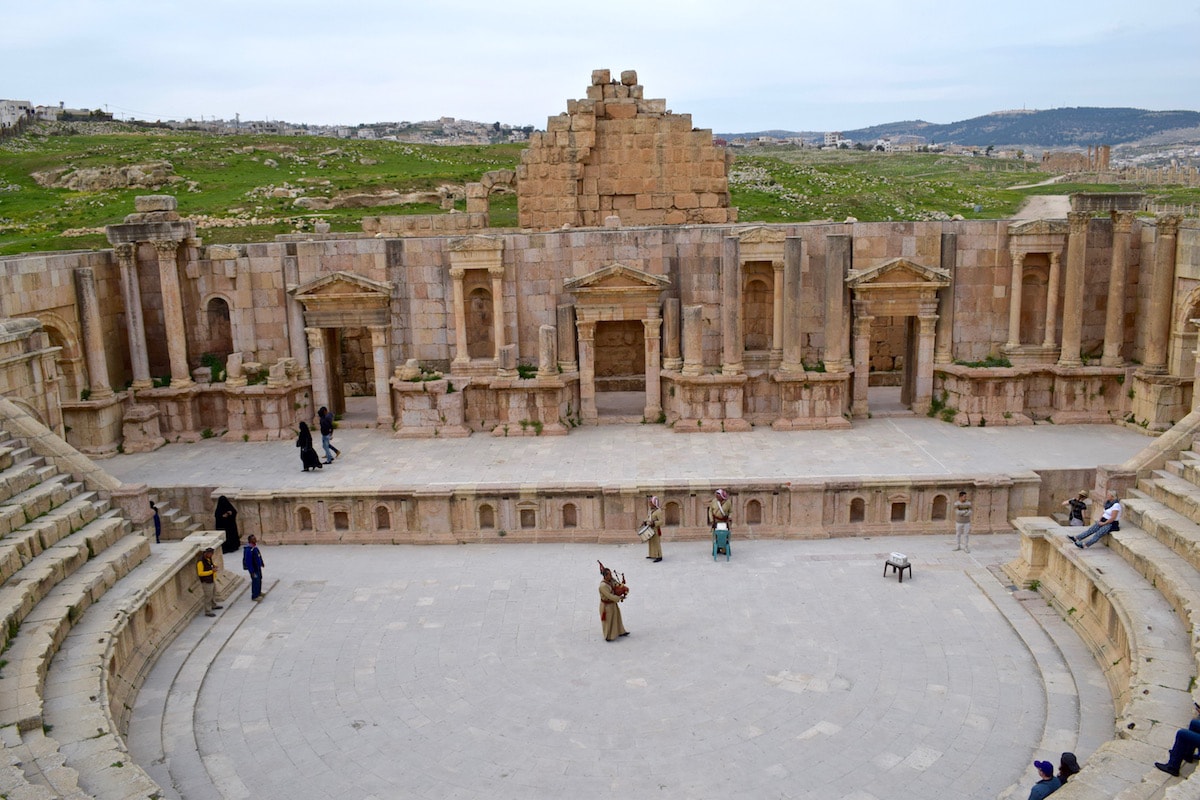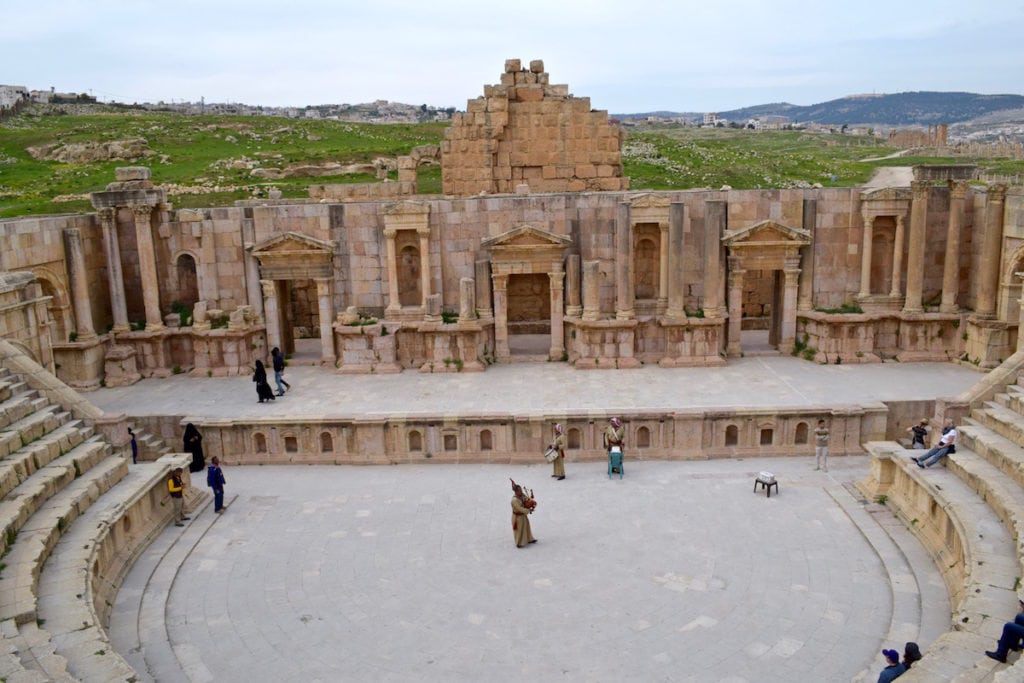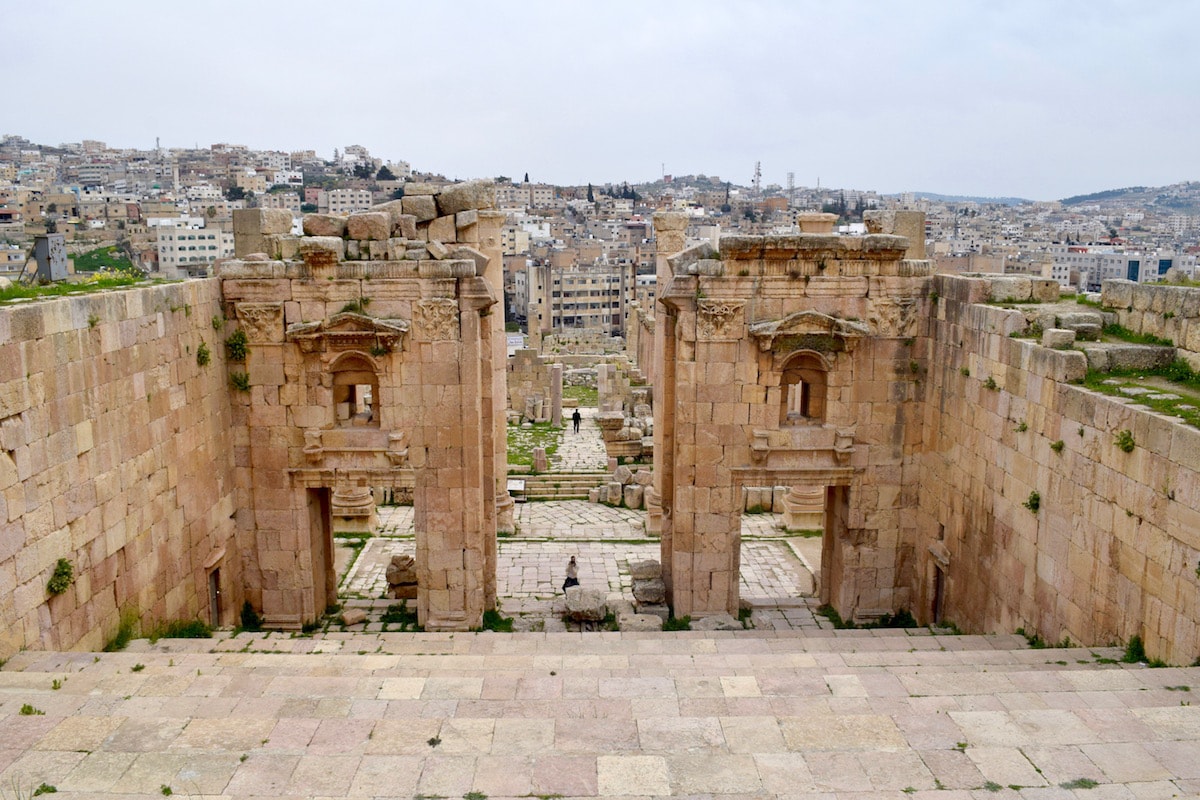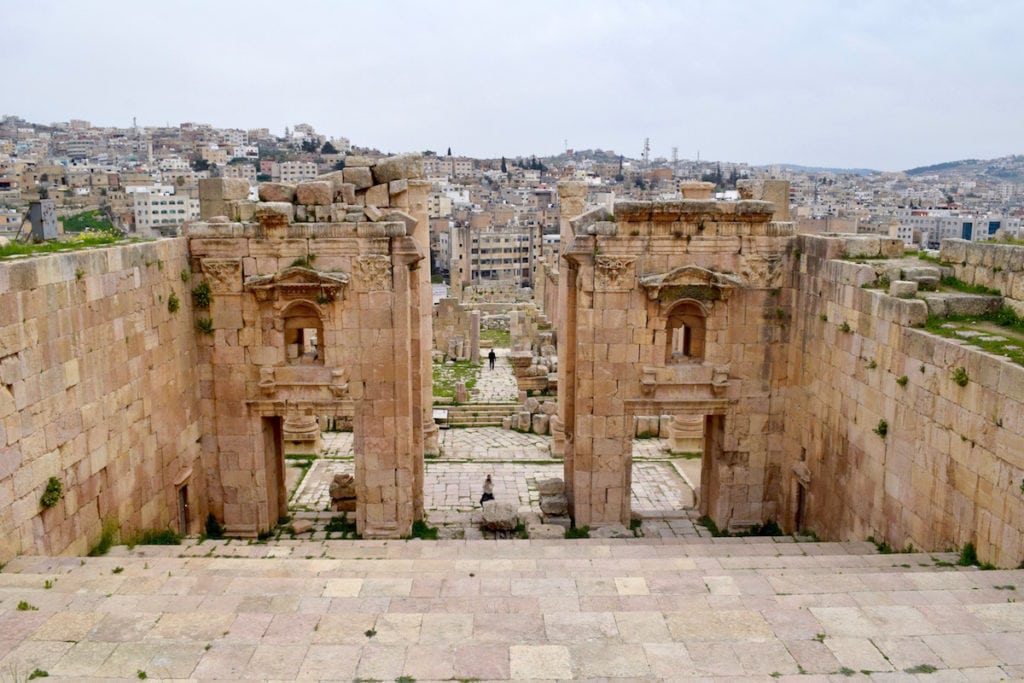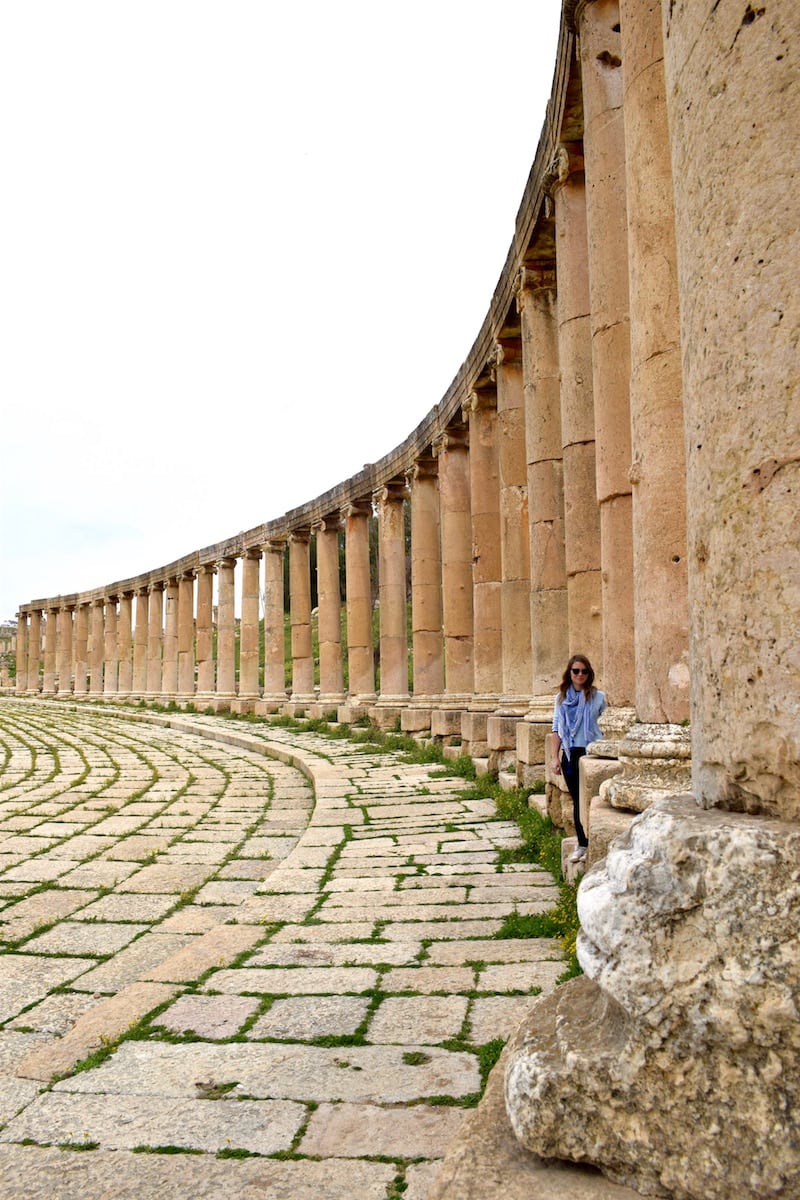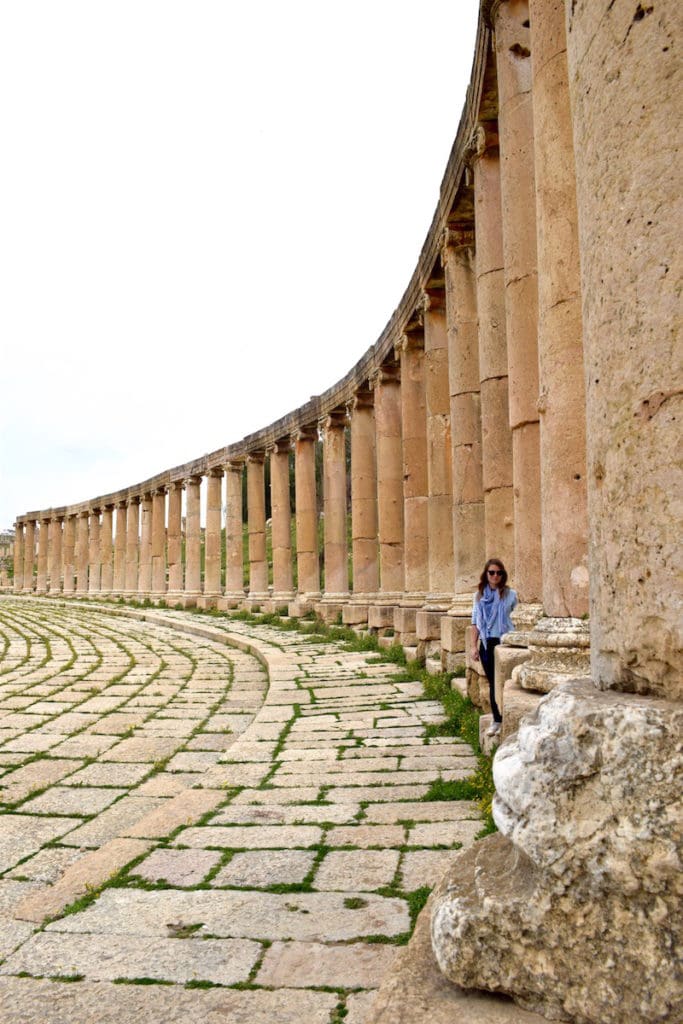 The two-day Petra tour had a varied itinerary, offering a tour of the majestic ancient ruins of Jerash, before heading around Amman by coach to take in the hustle and bustle of Jordan's capital. Then it was a big drive out to the desert for an overnight stay in a Bedouin camp – glamping under the stars! Waking up in such a spectacular setting, it was hard to believe this was the day we'd head to Petra – one of the seven new wonders of the world. I couldn't wait!
The Bedouin Camp Experience On Our Petra Tour
The Bedouin camp experience is a great addition to any Jordan itinerary. The tents had proper beds, basic electricity and extra thick blankets – vital as the temperature drops substantially once the sun goes down. The imposing rock formations next to the camp were covered in strings of twinkly lights – all in all, a magical view. We enjoyed a buffet dinner, then snuggled up around the campfire in another tent, drinking endless cups of sweet sage and mint tea. The camp had working toilets and showers (unlike my Sahara Desert glamping experience!) and I managed to get a good night's sleep.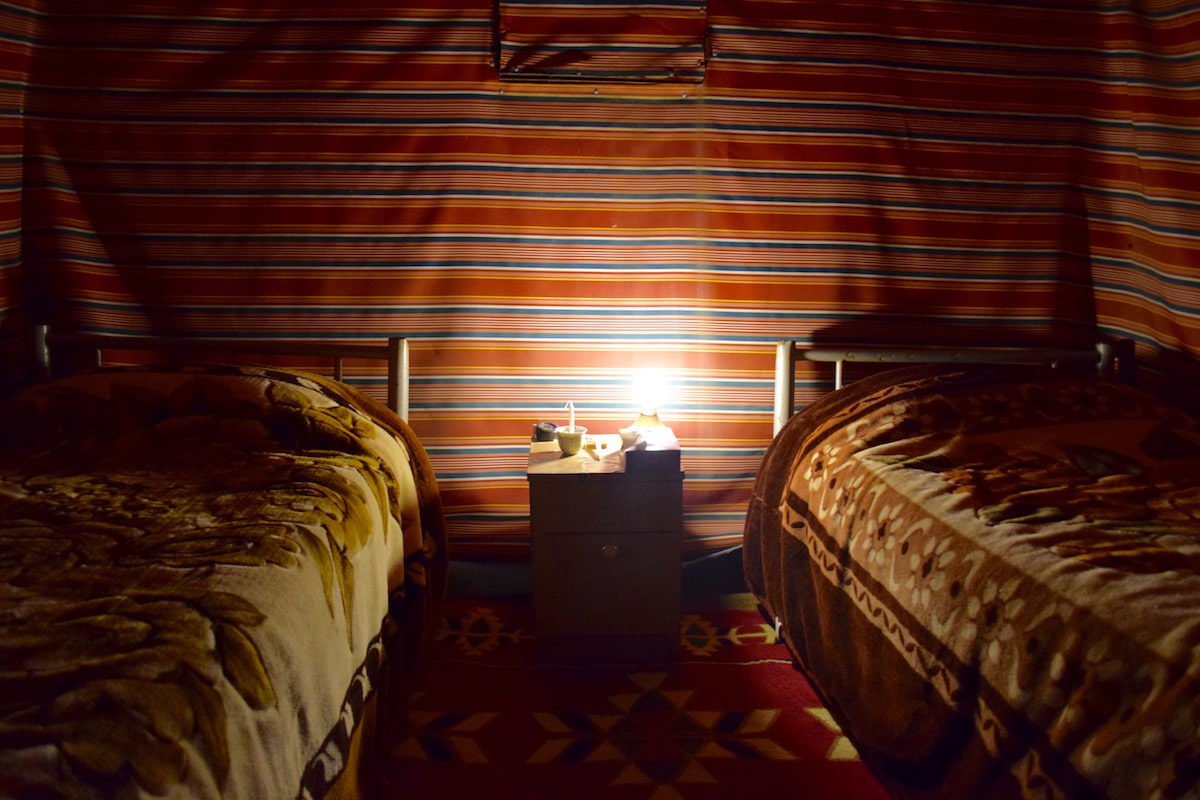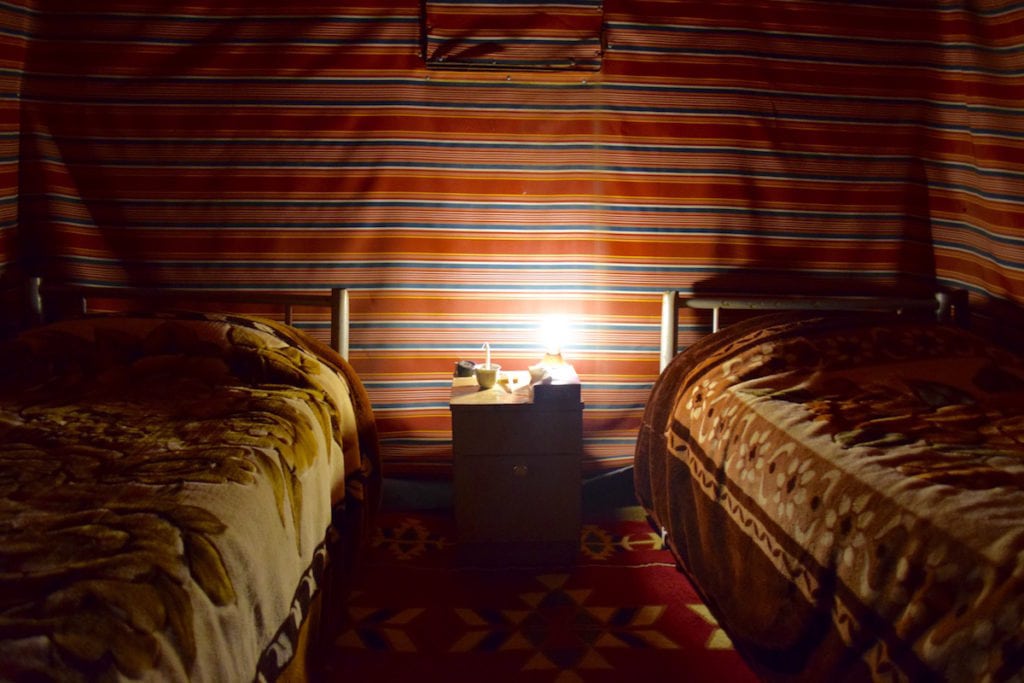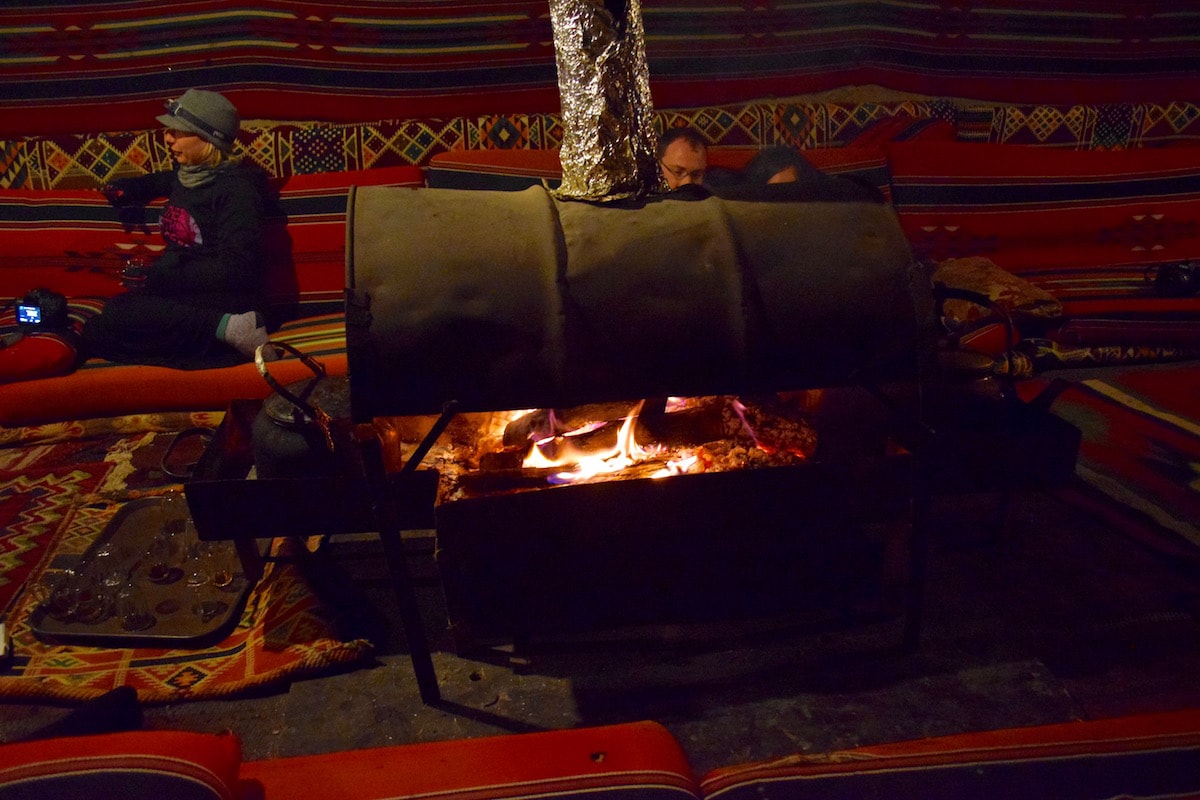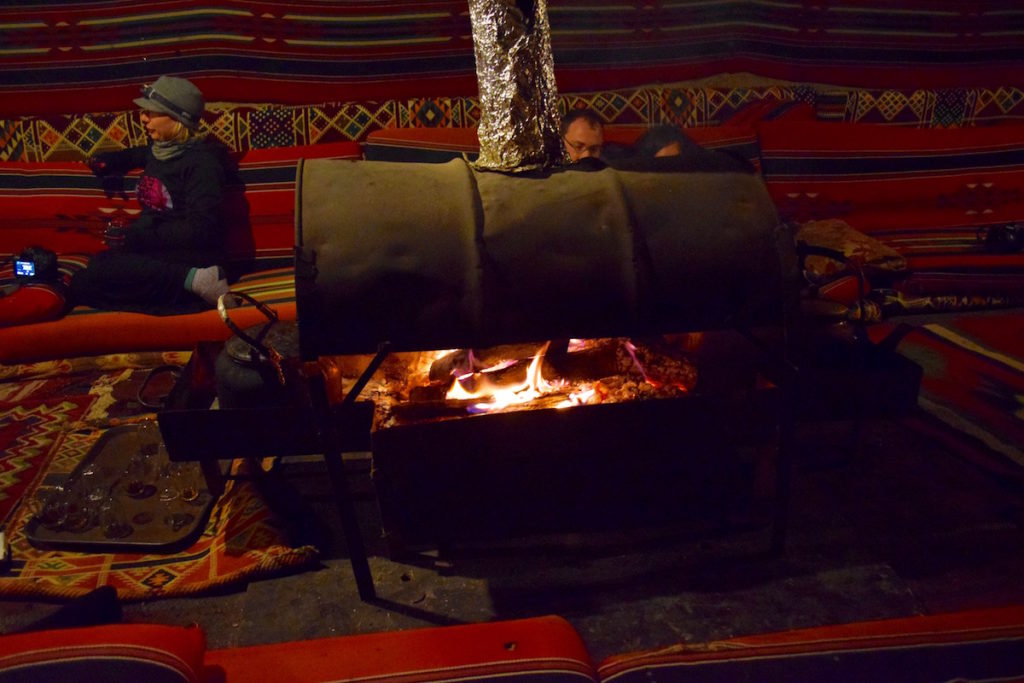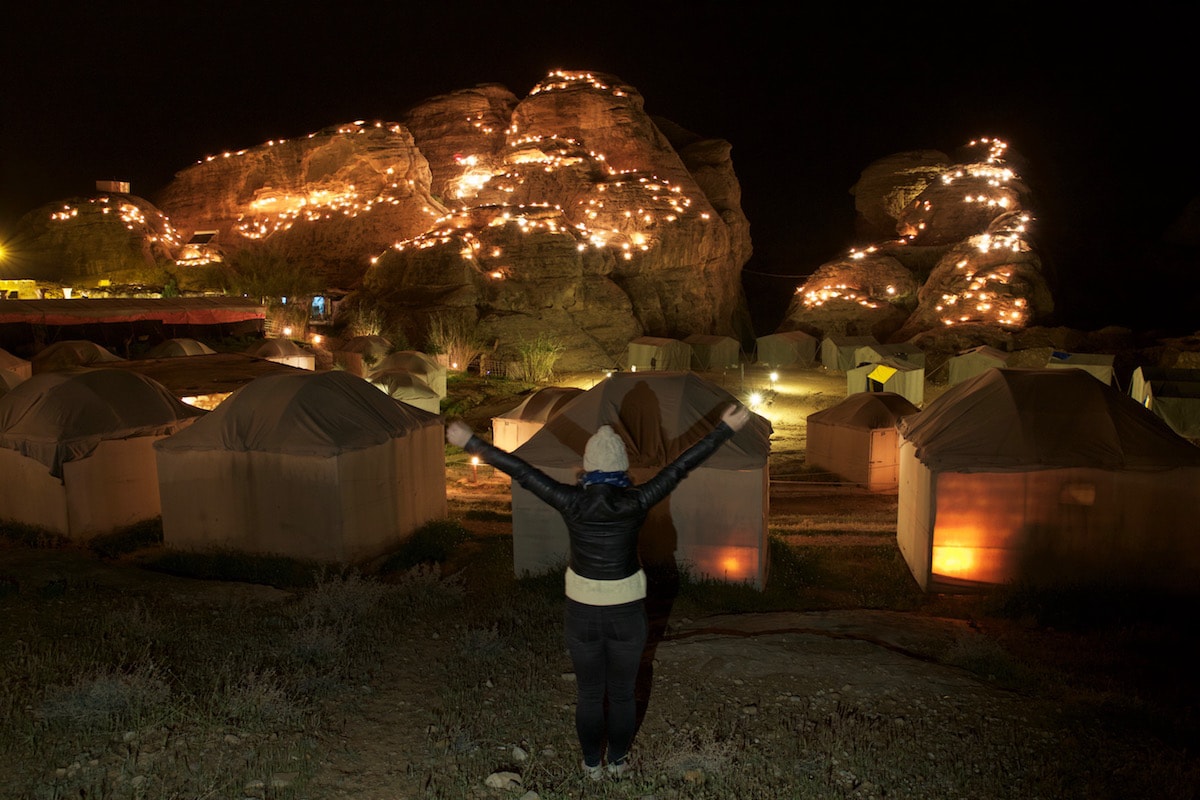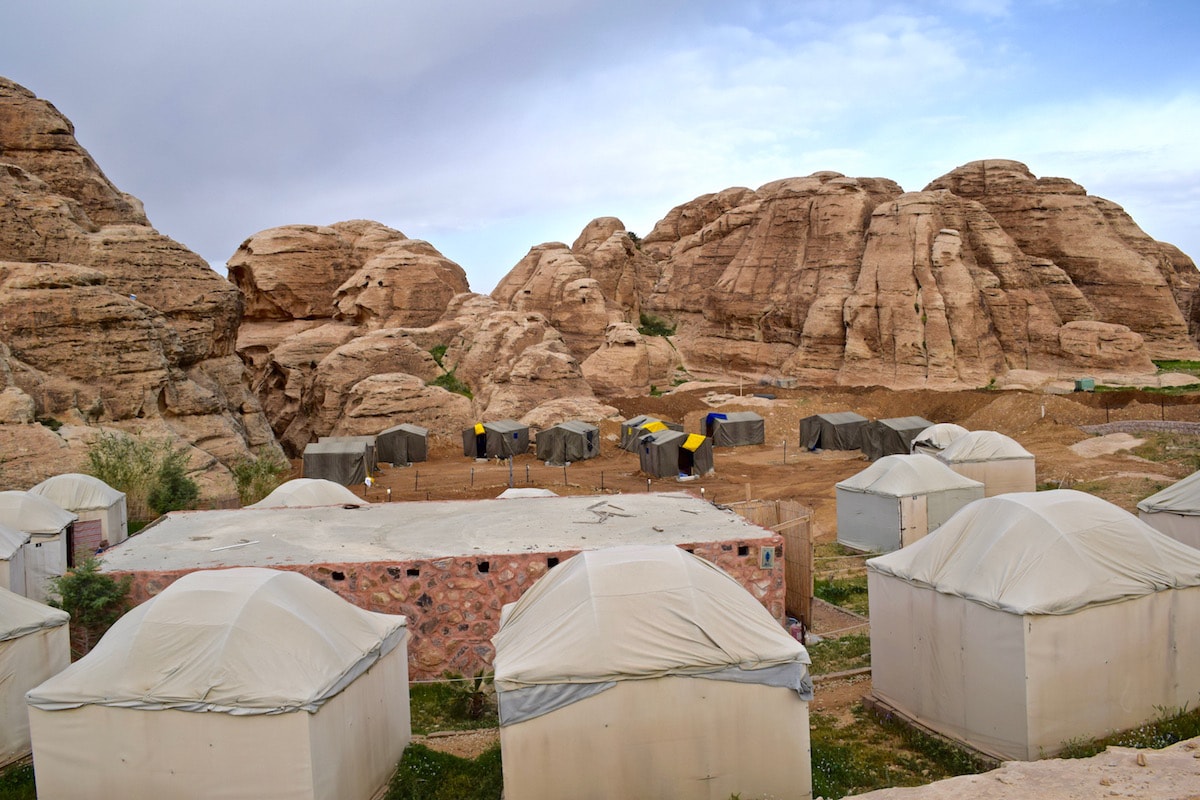 What Is It Like To Visit Petra?
Well-rested, it was time to drive to Petra. The route through Jordan's answer to the Grand Canyon was so impressive, passing rocky valleys and colourful formations. People had converted caves into homes, and it was amazing to think about what it would be like to live in such an isolated spot.
Lots more tips for visiting Petra in my Petra travel guide.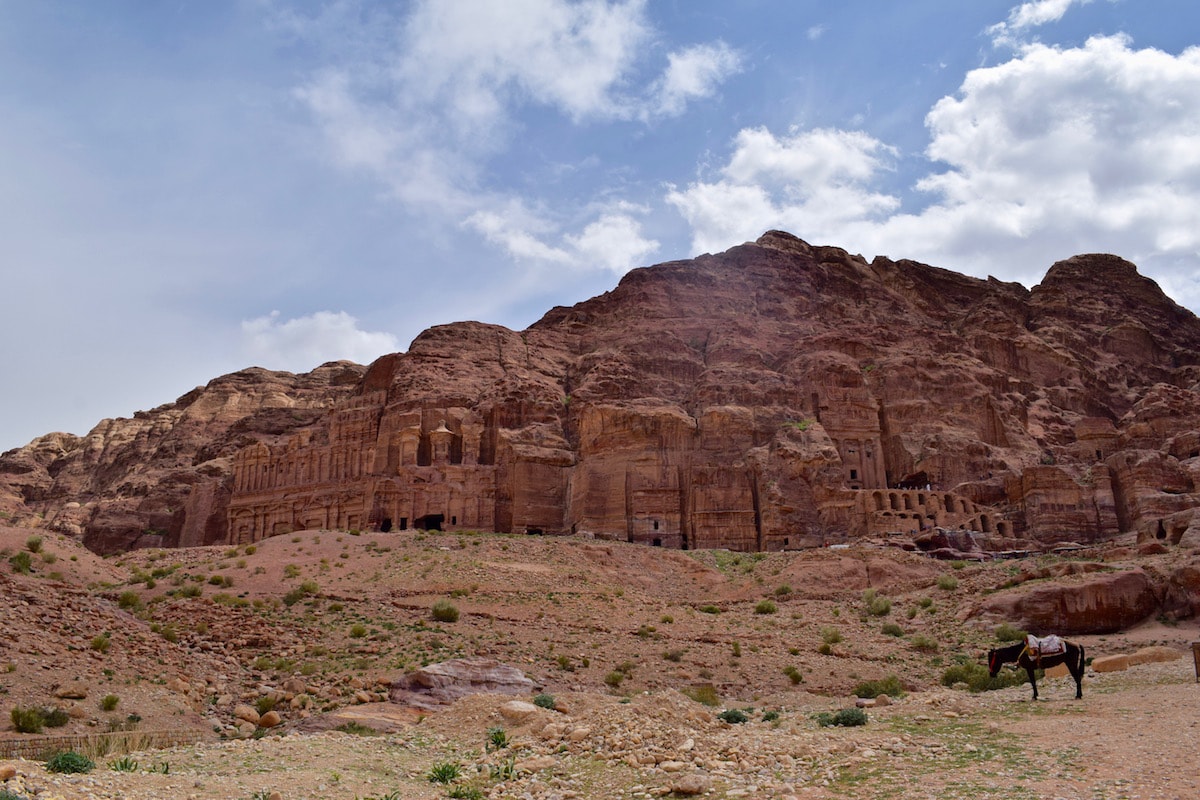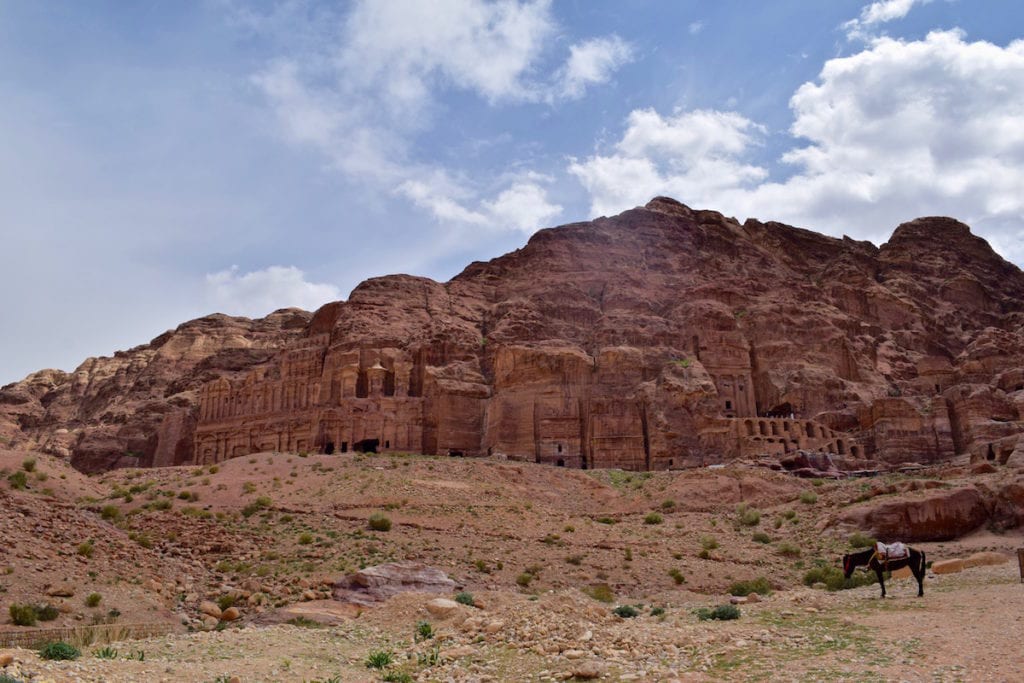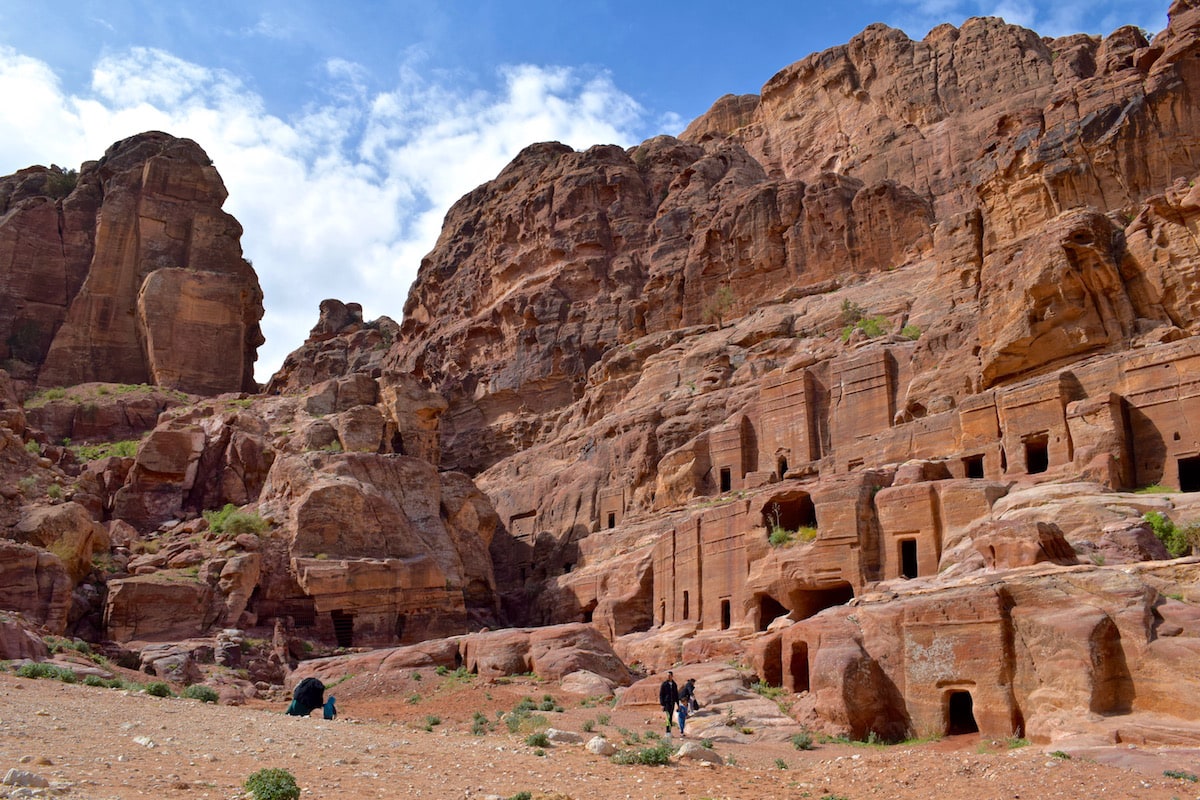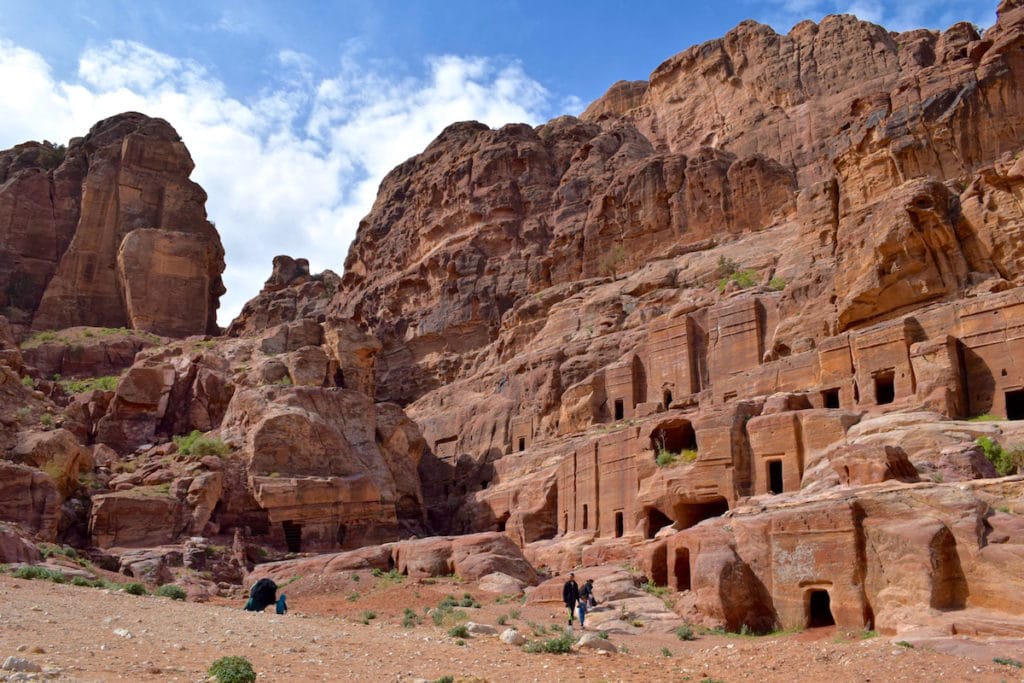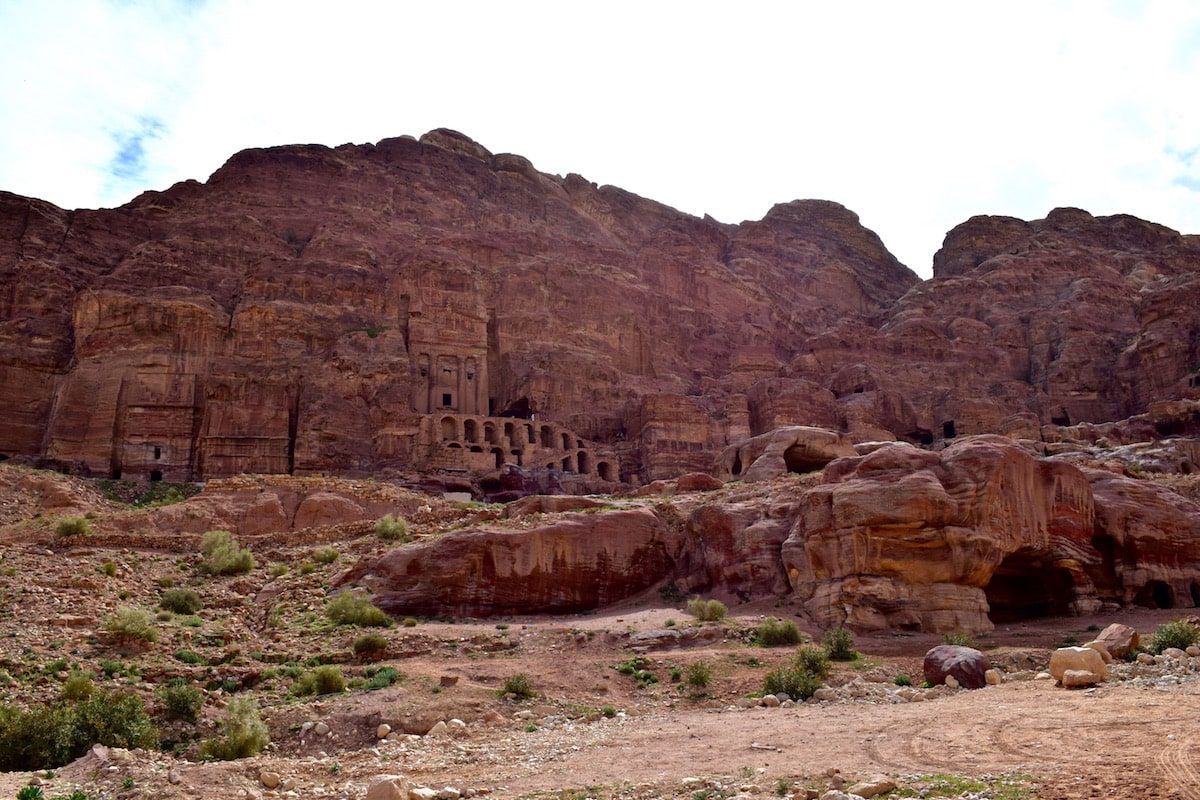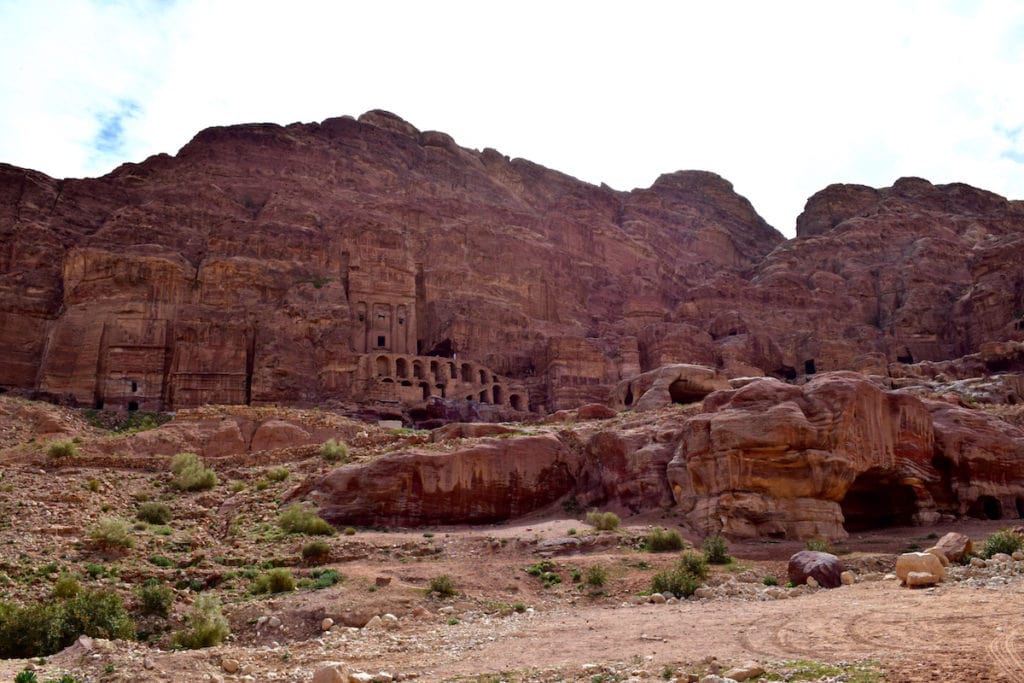 Petra is an ancient Nabataean city, dating back over 2000 years. It was an important crossroads between Arabia, Egypt and Syria-Phoenicia. Many of the buildings are carved from beautiful rose coloured stone – full of detail, and so beautifully preserved.
Perhaps the most mysterious part of Petra's history is that it was lost for many years, and only rediscovered 200 years ago when a young Swiss scholar ventured through the area on a river project. What a moment that must have been!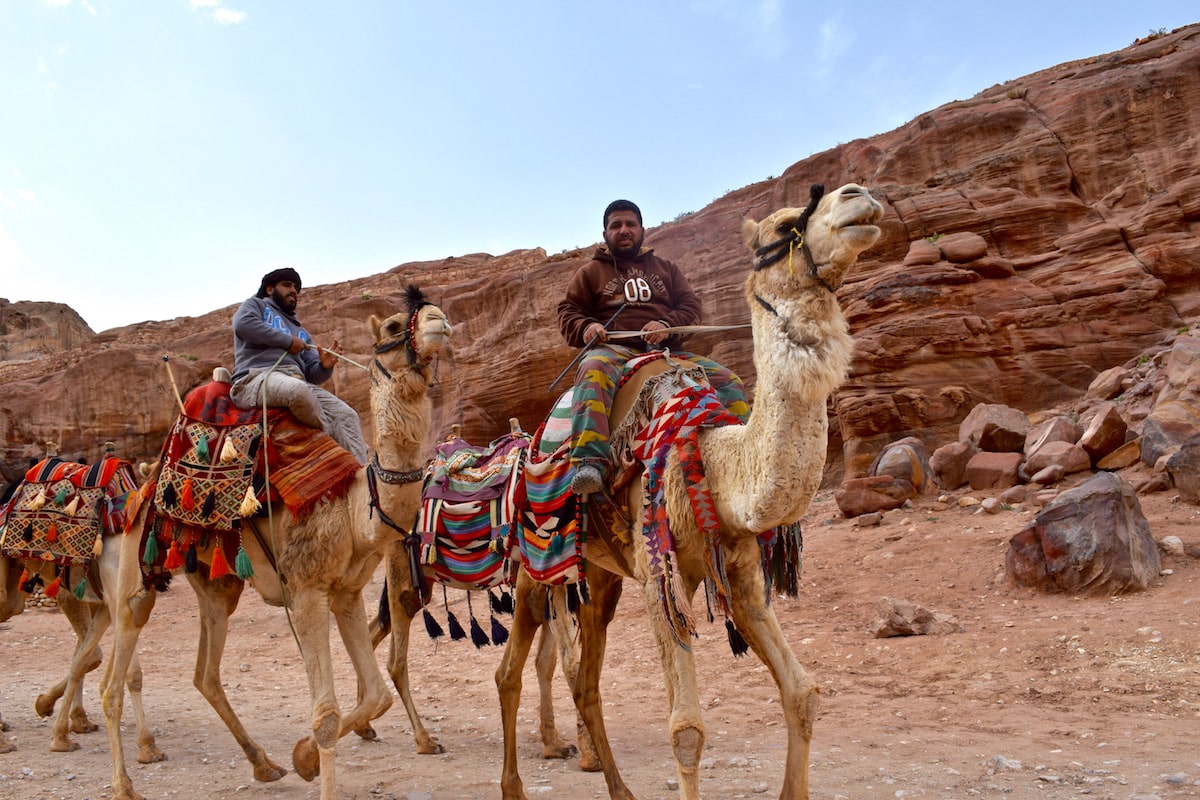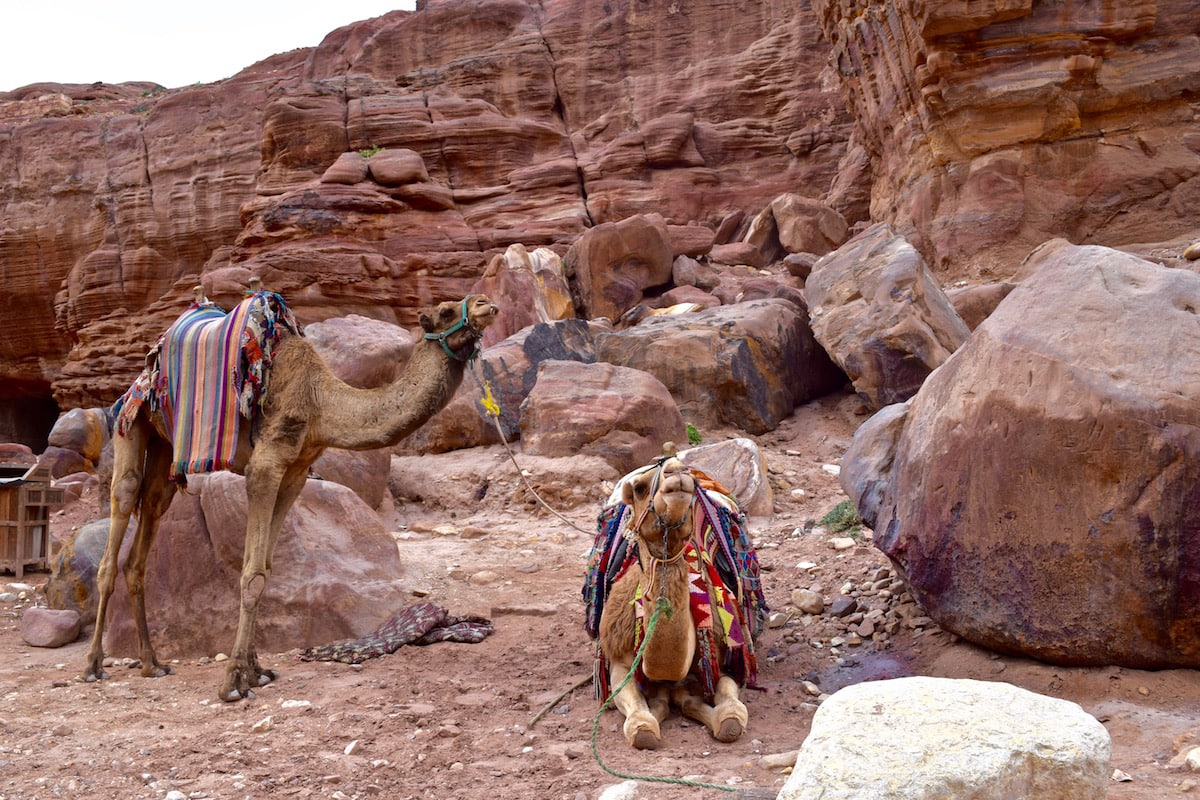 Abraham Tours collected us by coach from the camp and drove us to the entrance for 8am. It was great to beat the crowds, and left us with around 6 hours to explore the vast site. Our guide was excellent throughout, imparting plenty of historical background peppered with interesting stories, and details it would have been easy to overlook.
When I think back to my day there, I have a few key memories. The most vivid was the walk down The Siq – a narrow gorge over 1km in length. I felt so small as I walked between the 80m high cliffs, taking in the beauty of the rocks as I weaved my way through. Horse and carts raced past, stirring up a breeze as they went. Then suddenly appearing between the two cliff edges was the stunning rose rock façade of The Treasury.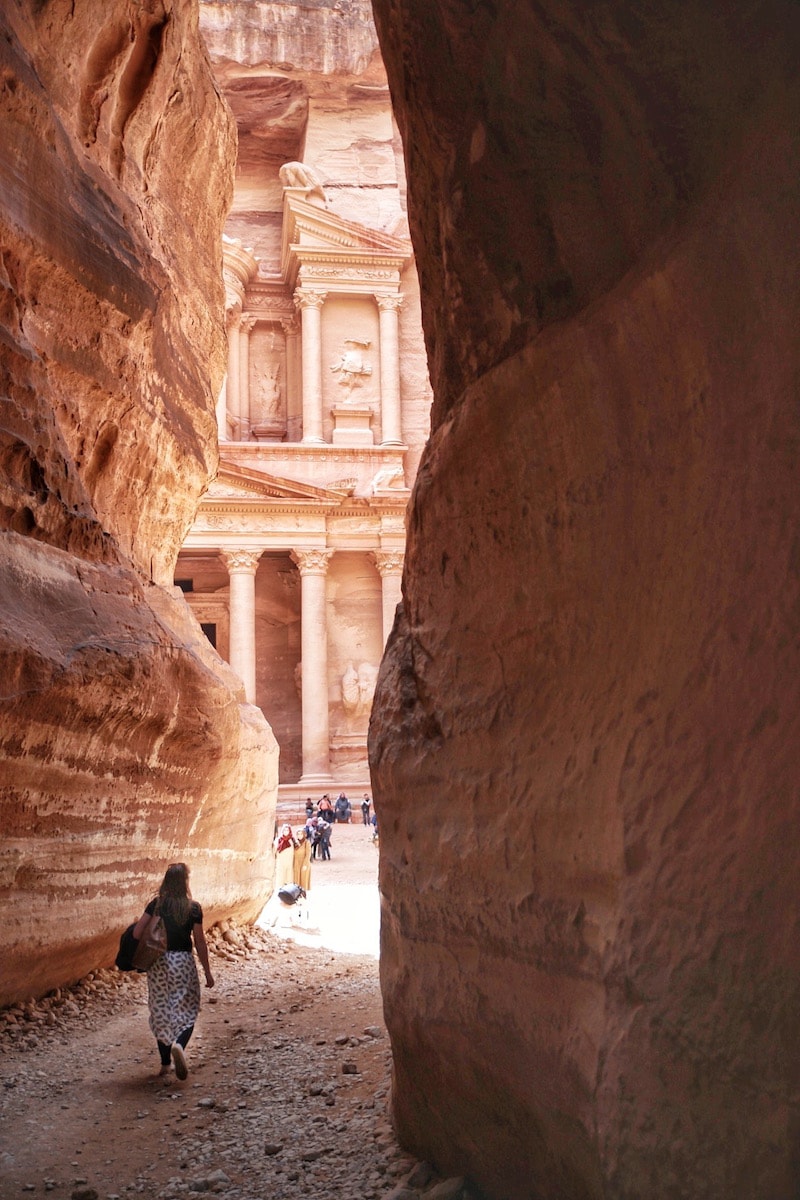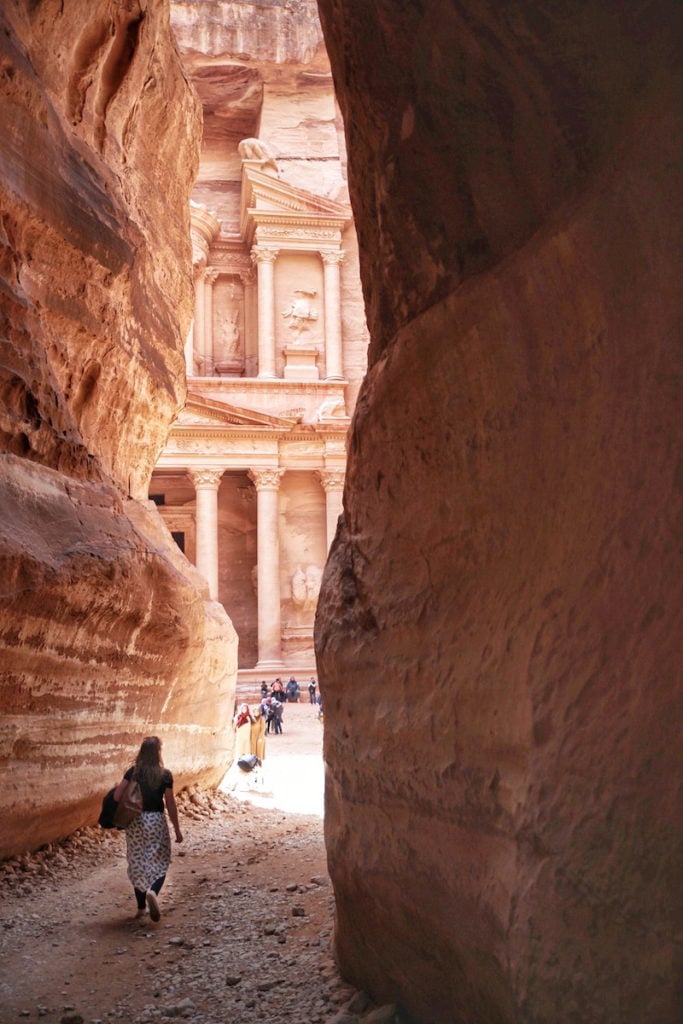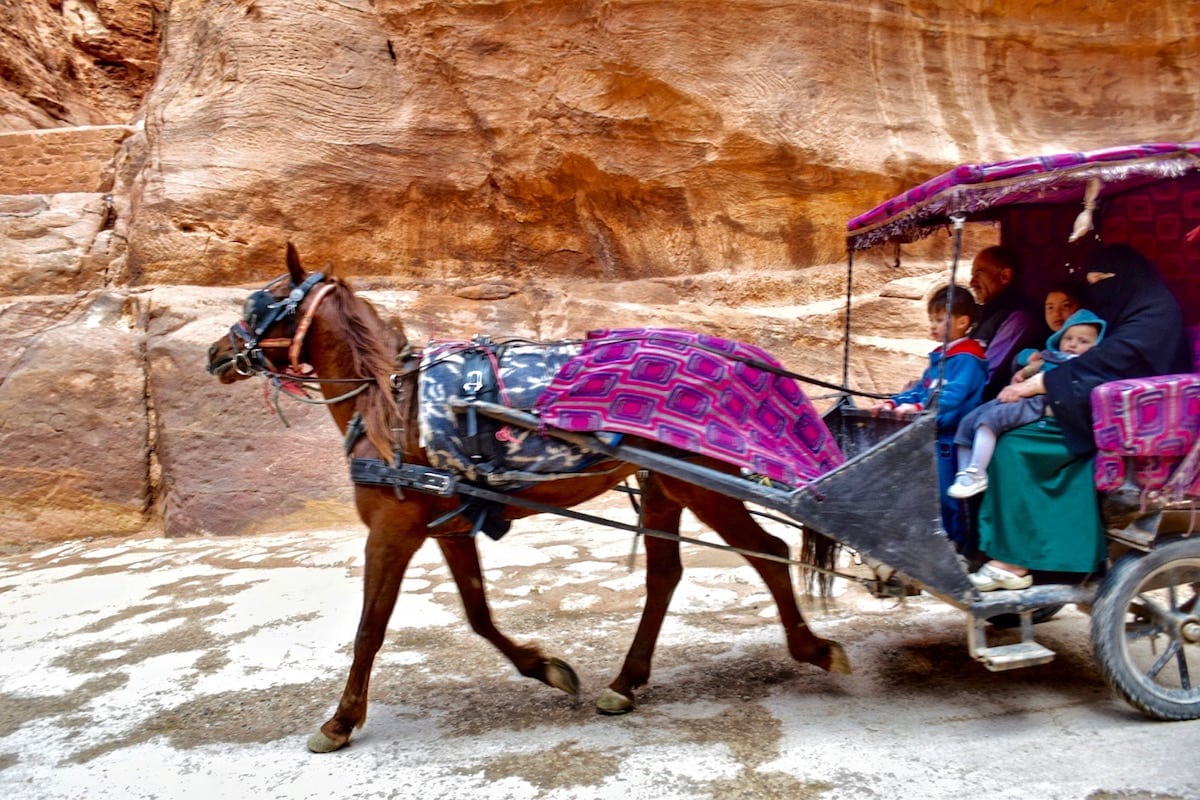 Visiting The Treasury On A Petra Tour
The Treasury was carved in the early 1st century as the tomb of an important Nabataean king. There was a clearing in front of it with camels, horse and carts and lots of people posing for photos. As I edged closer I really took in the scale and grandeur – the building was enormous, and I couldn't comprehend how it could have been constructed over 2,000 years ago.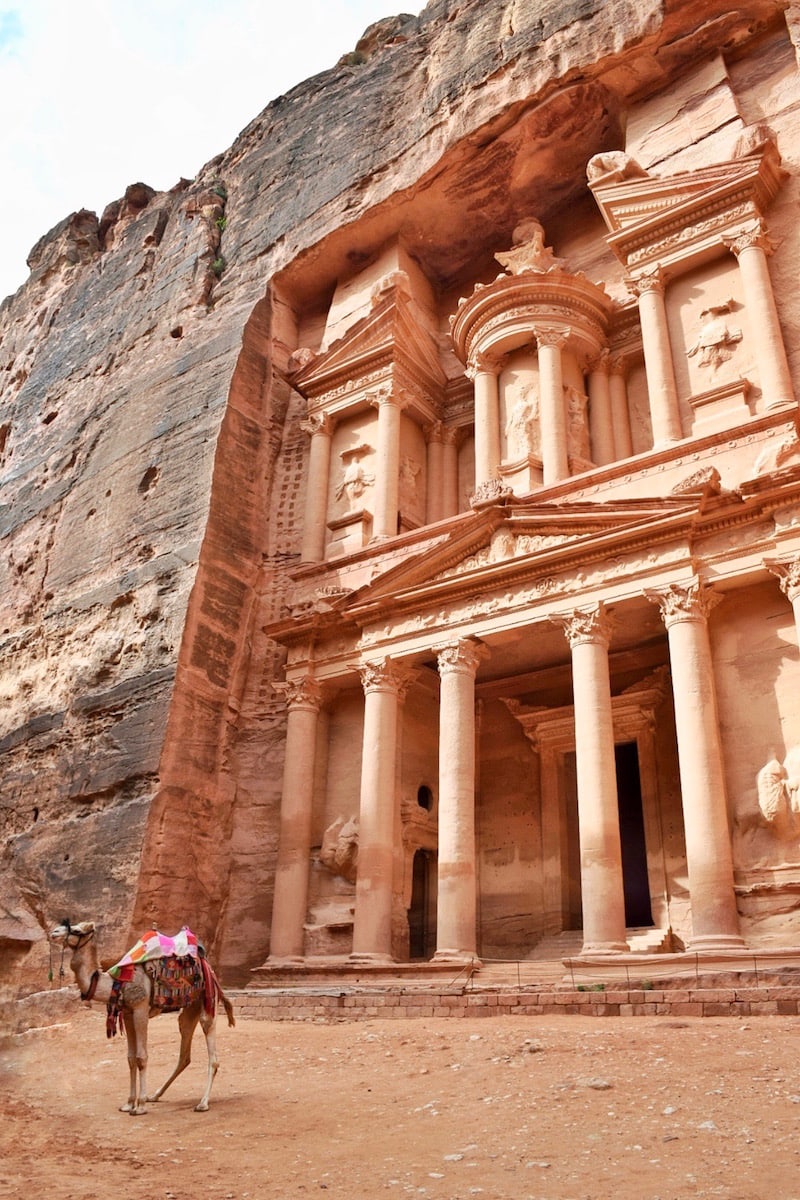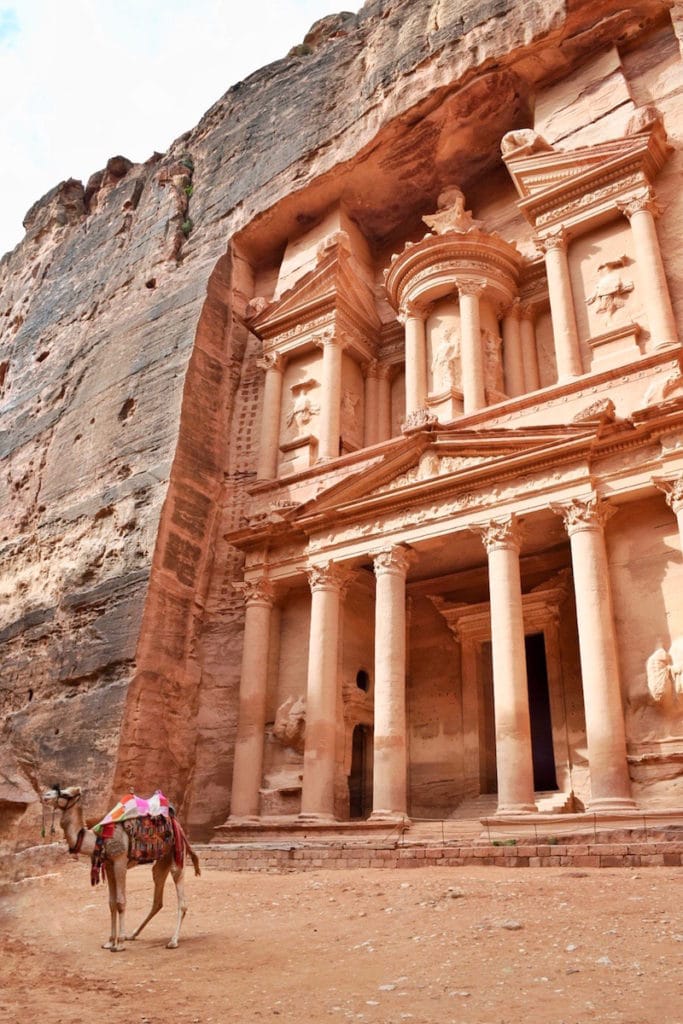 Visiting The Monastery On A Petra Tour
While The Treasury may be the most photographed building in Petra's ancient kingdom, we were keen to see as much as possible. We passed several rock-cut tombs with intricate carvings, temples, columns, obelisks and even a Roman-style amphitheatre large enough to seat 3,000 people. Then it was time to start the journey up 800 rocky steps to the impressive Ad-Deir Monastery.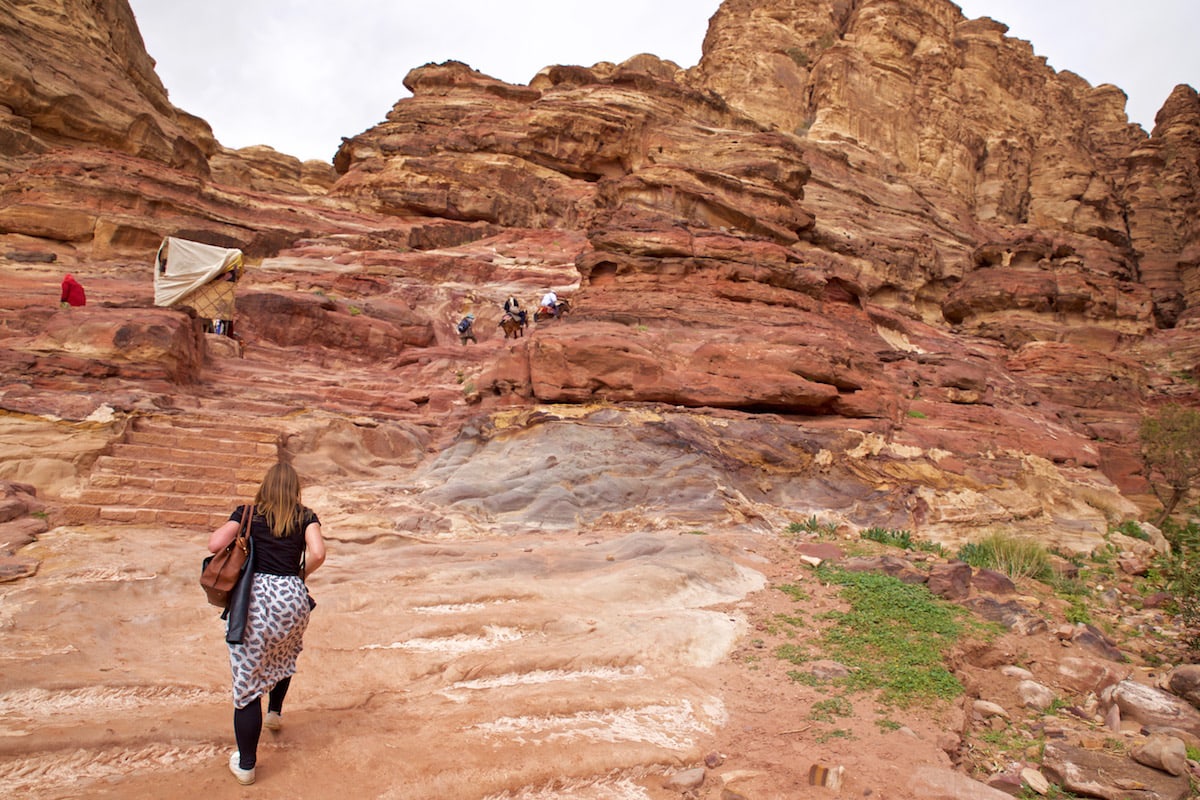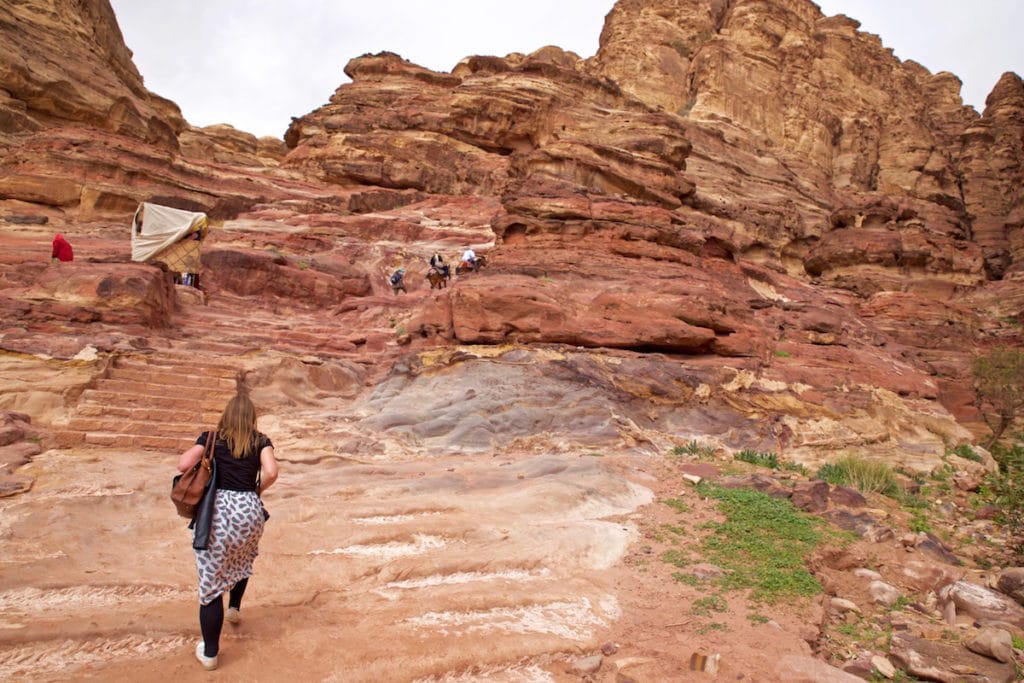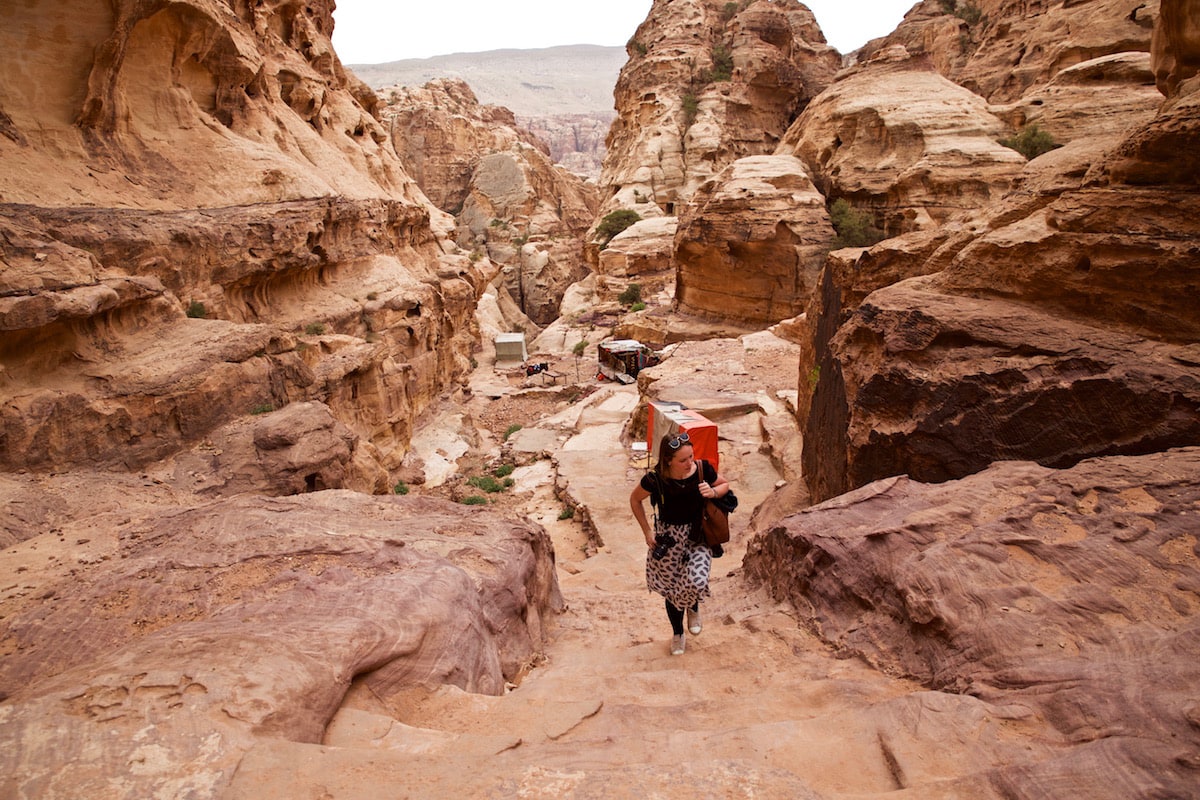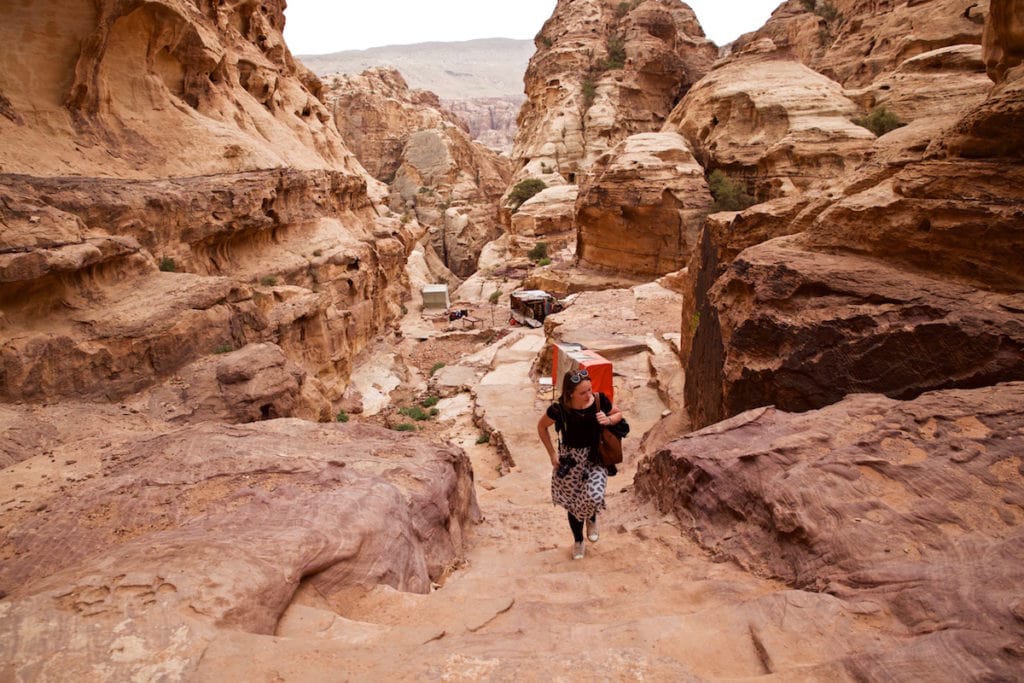 There were a few maps around, several locals trying to flog trips on camels, donkeys and horses, but the thing I really noticed was how few tourists there were. We were exploring an incredible wonder of the world… a UNESCO site… one of the most stunning places on the planet, and it felt like we had it almost all to ourselves!
The trek to the monastery was tiring. There were steep parts, sections of sandy ground that were hard to keep a good pace on, but it was so worth it. Every now and then there were stalls selling scarves for a few Dinars, sweet tea, shisha and water. As we edged closer to the Monastery, I couldn't believe that yet again we had it almost all to ourselves! There was a café built into a cave serving fresh juices, a small toilet (think makeshift portaloo!) and a few tourists snapping photos. It was peaceful, beautiful and the structure was incredibly well preserved.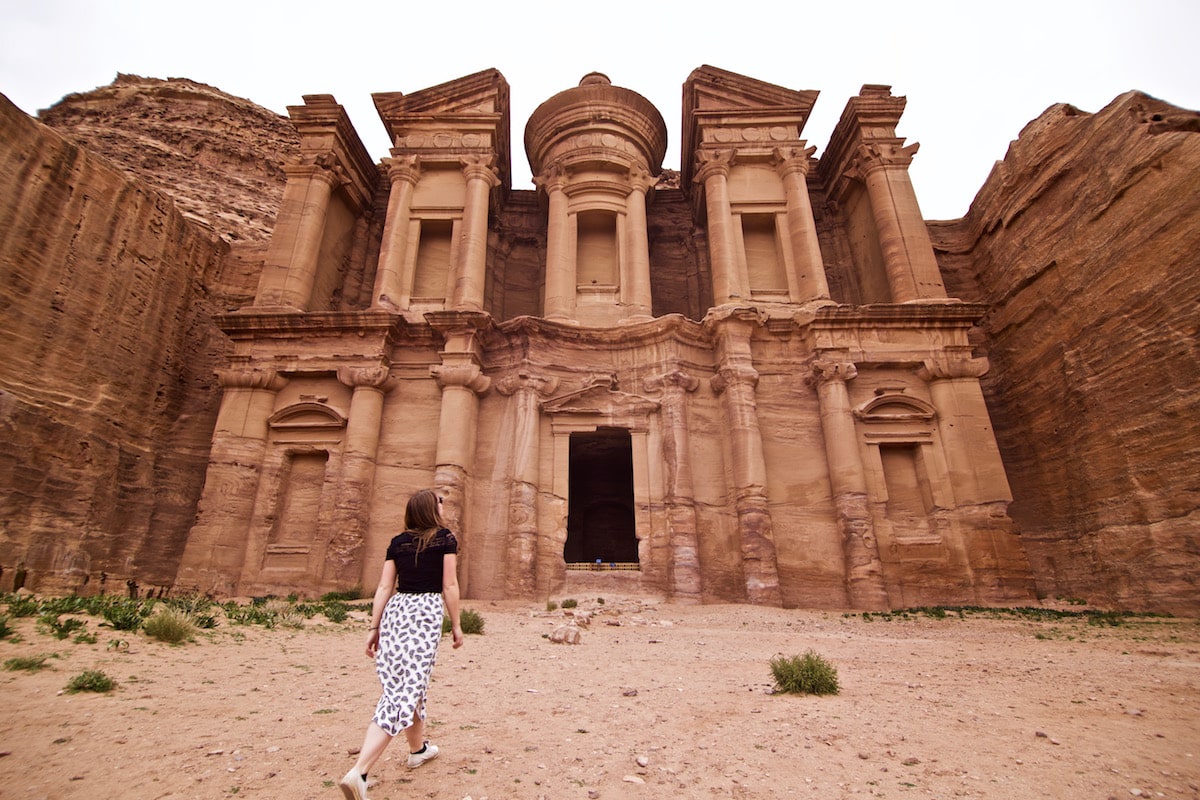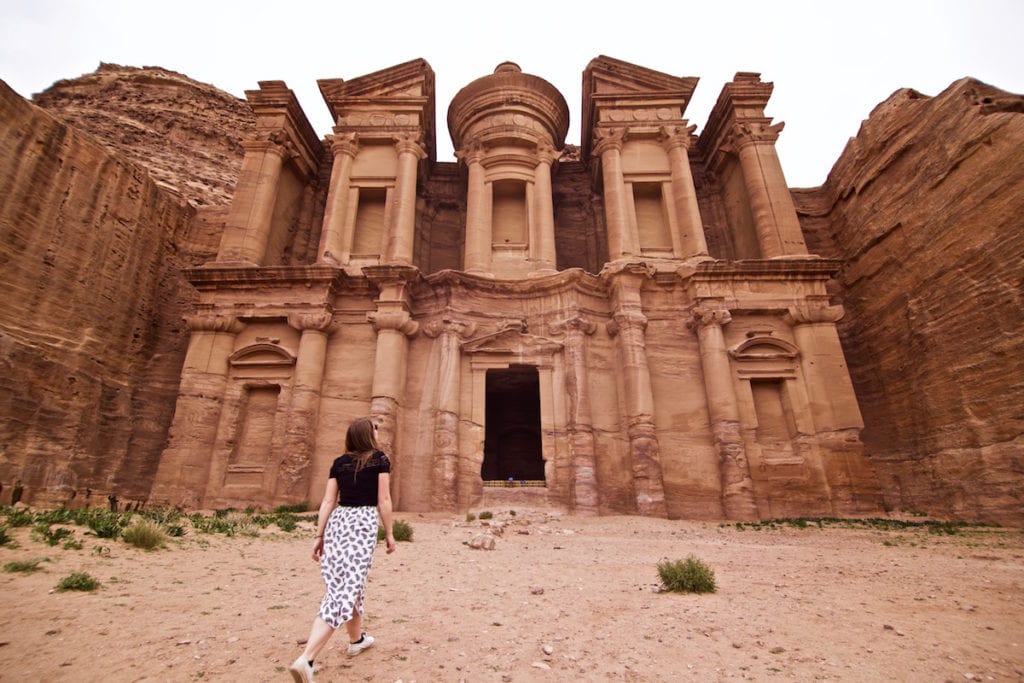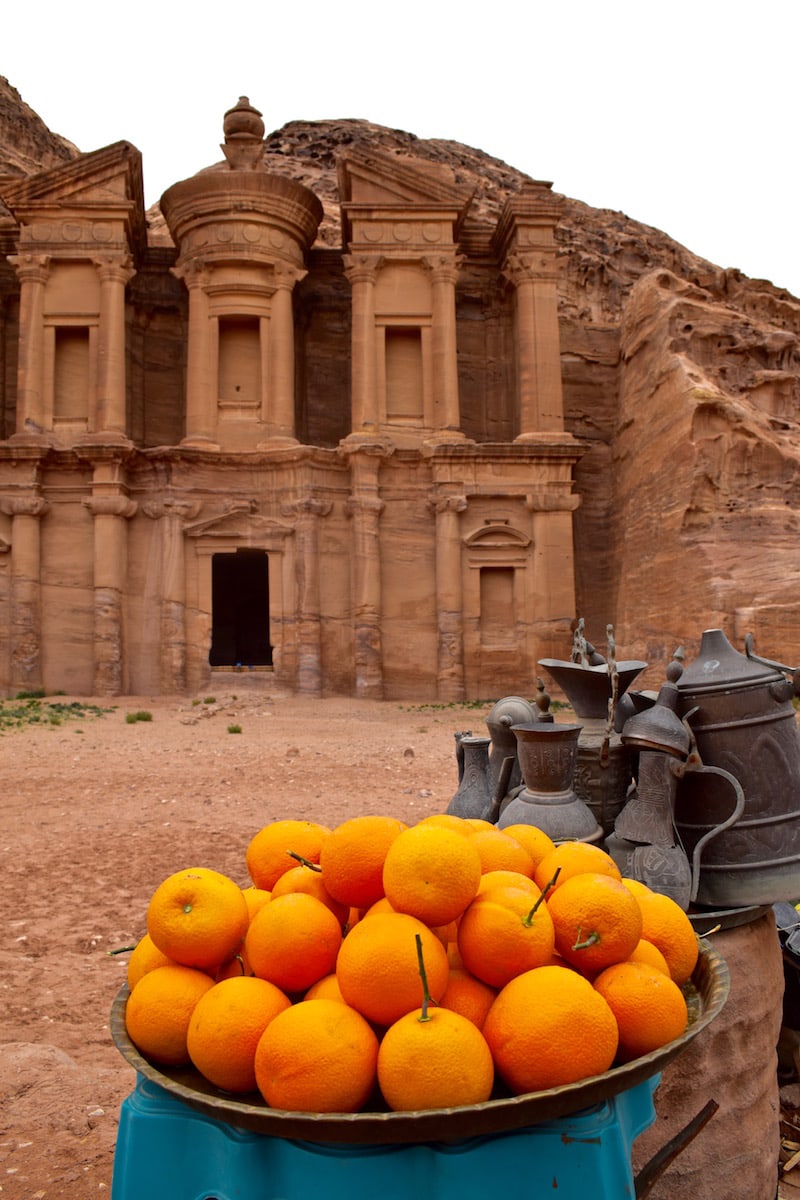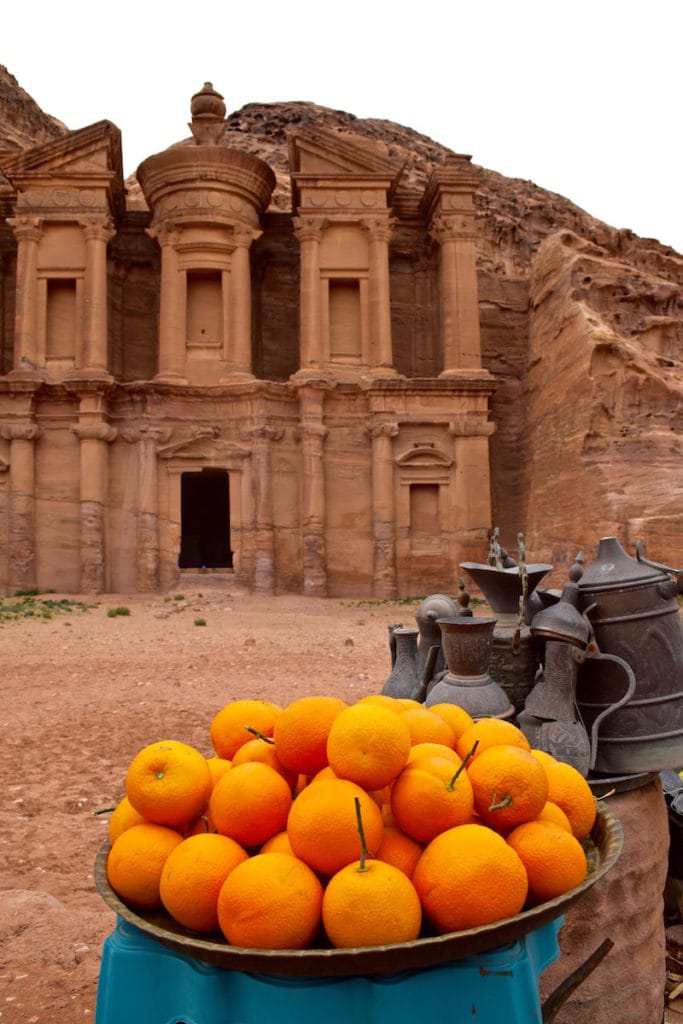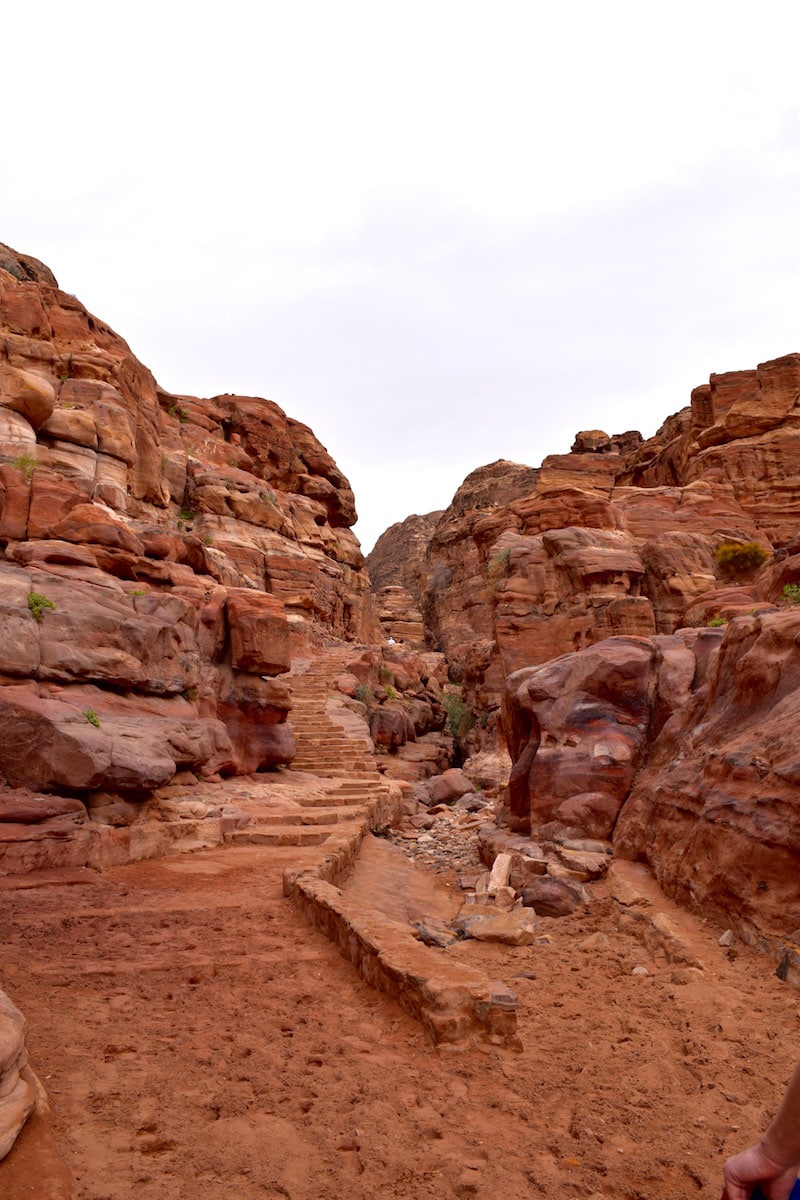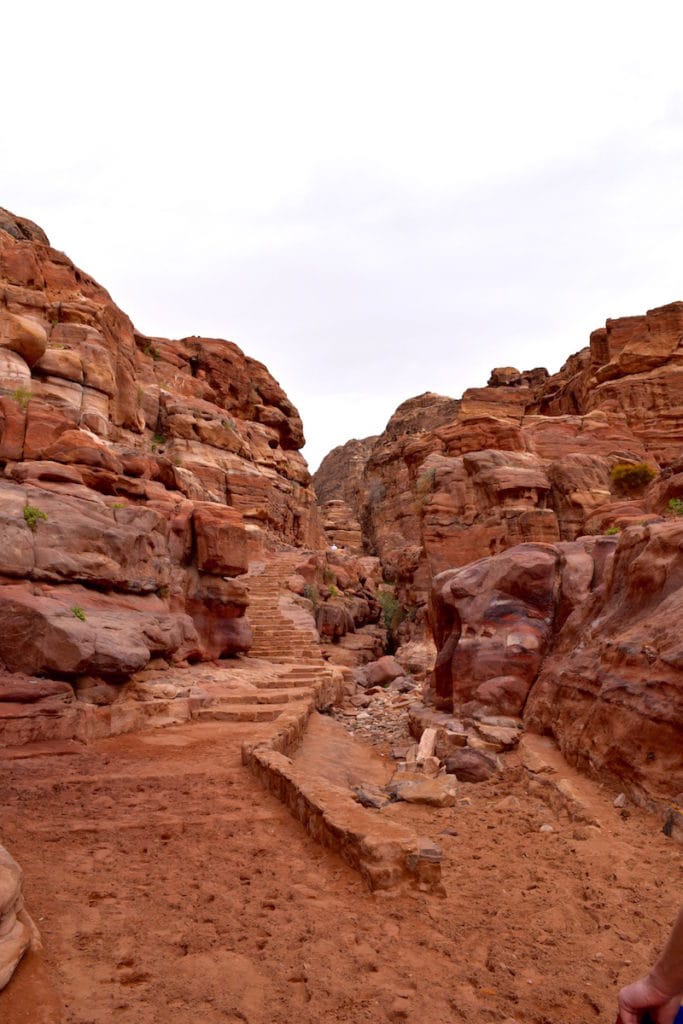 The Al-Khubtha Trail In Petra
After a brief rest we decided to attempt one more trek. We ventured back down the 800 steps and headed off on the Al-Khubtha trail, which would take us to the beautiful viewpoint overlooking The Treasury. Realising time was ticking, we opted to negotiate a price for donkeys to take us up there. I'd not been keen on the idea, worried about the load for the animals, and questioning how well kept they were. However, we decided to do it, desperate to make the most of our time.
Views on the way up were incredible – panoramic landscapes filled with red and orange rocks, jutting cliffs, and steep, butterfly-inducing drops. After clinging on to my donkey for 35 minutes I was relieved to reach the top in one piece. Right at the top was a little Bedouin café with the ultimate view: the steep lookout over the incredible red rock facade of The Treasury.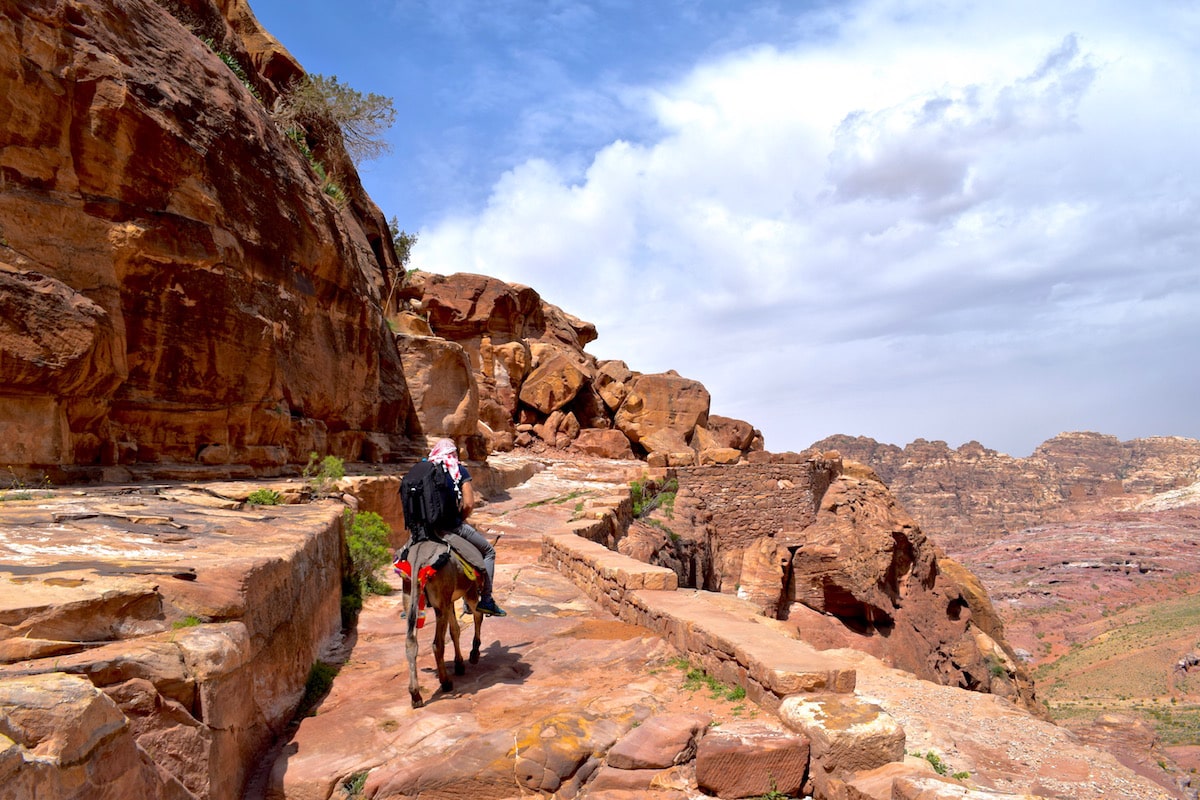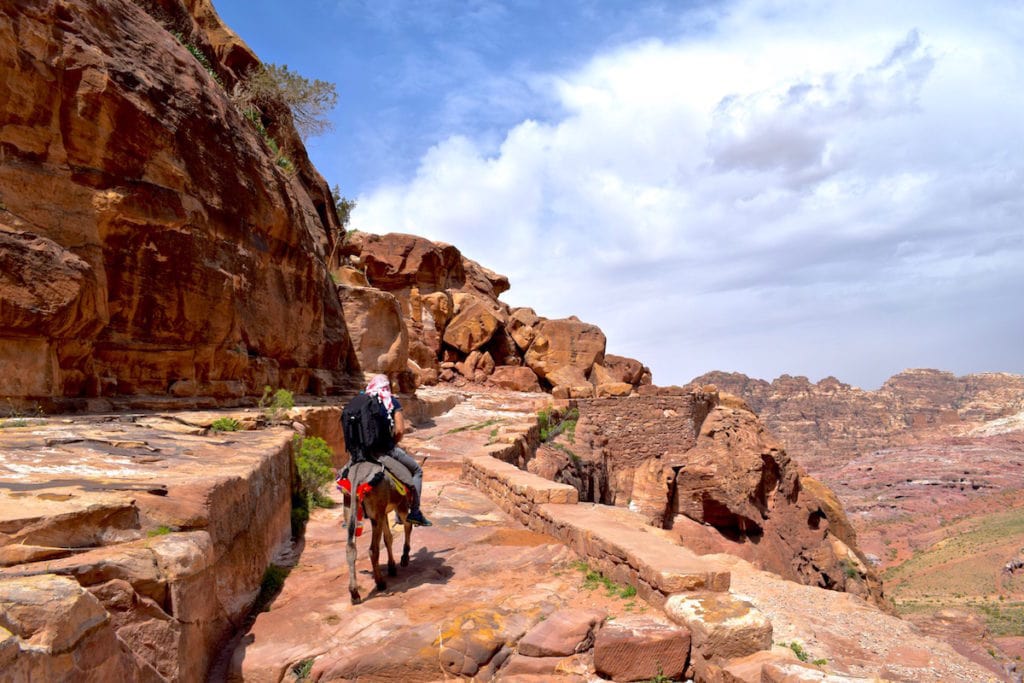 I sipped on sweet tea, snapped more photos in a few minutes than I had in the previous three hours, and allowed myself to take it all in. This was a view I'd never forget.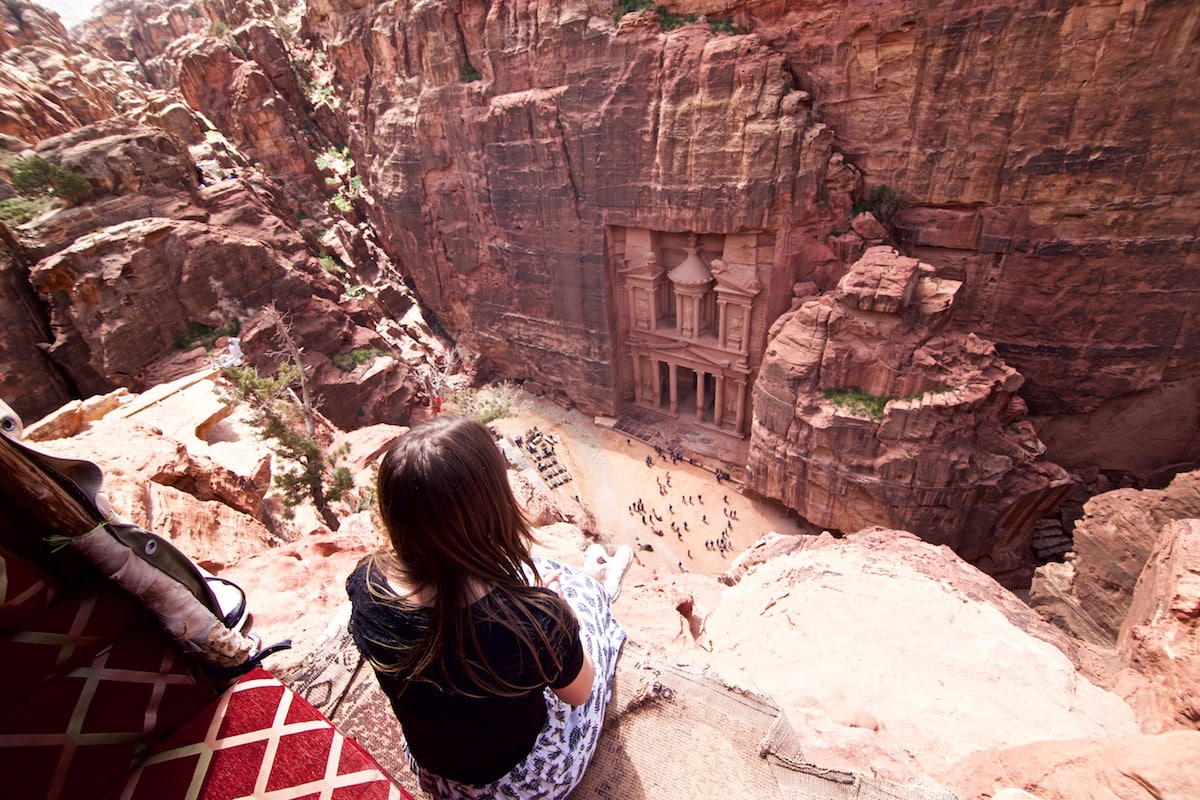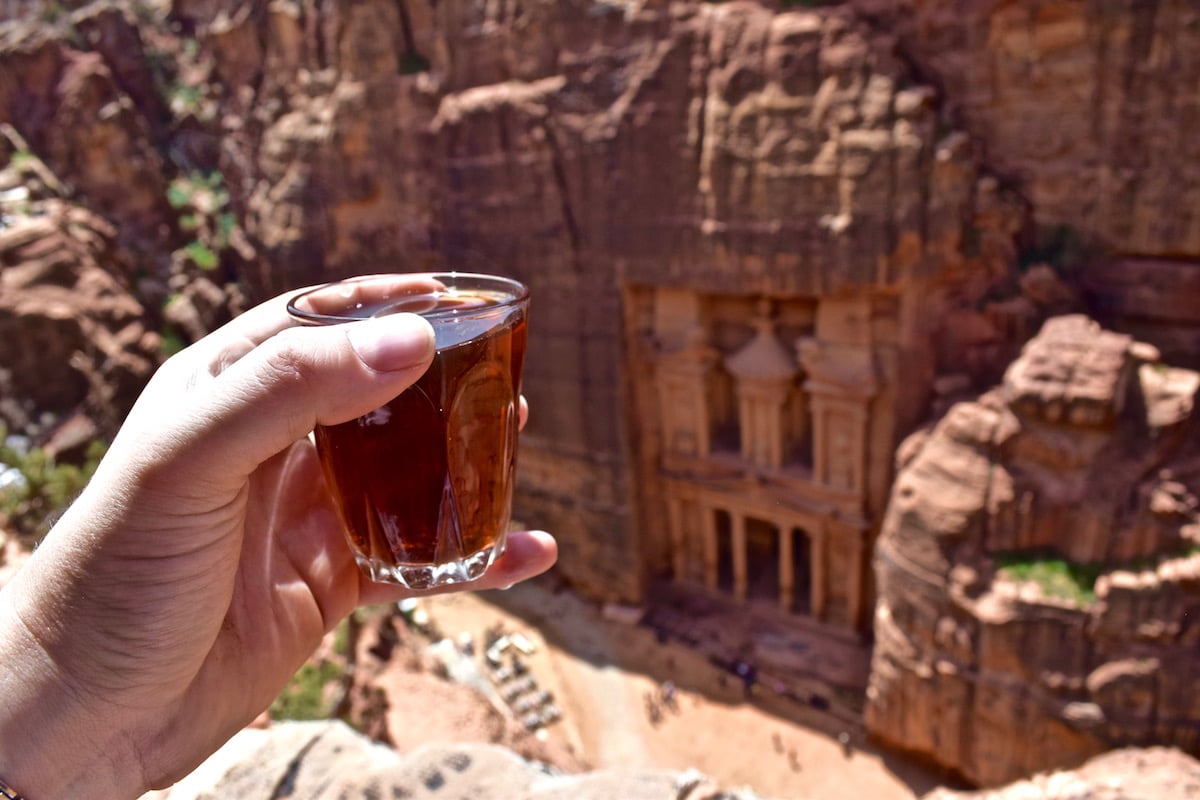 The route back to the ground is something I'll save for a future blog! It's a story of its own – just take my word for it!
This Petra tour was without doubt the highlight of my trip to Jordan. I'd recommend booking on a tour, and can't recommend Abraham Tours enough for their great organisation, friendly team and knowledge!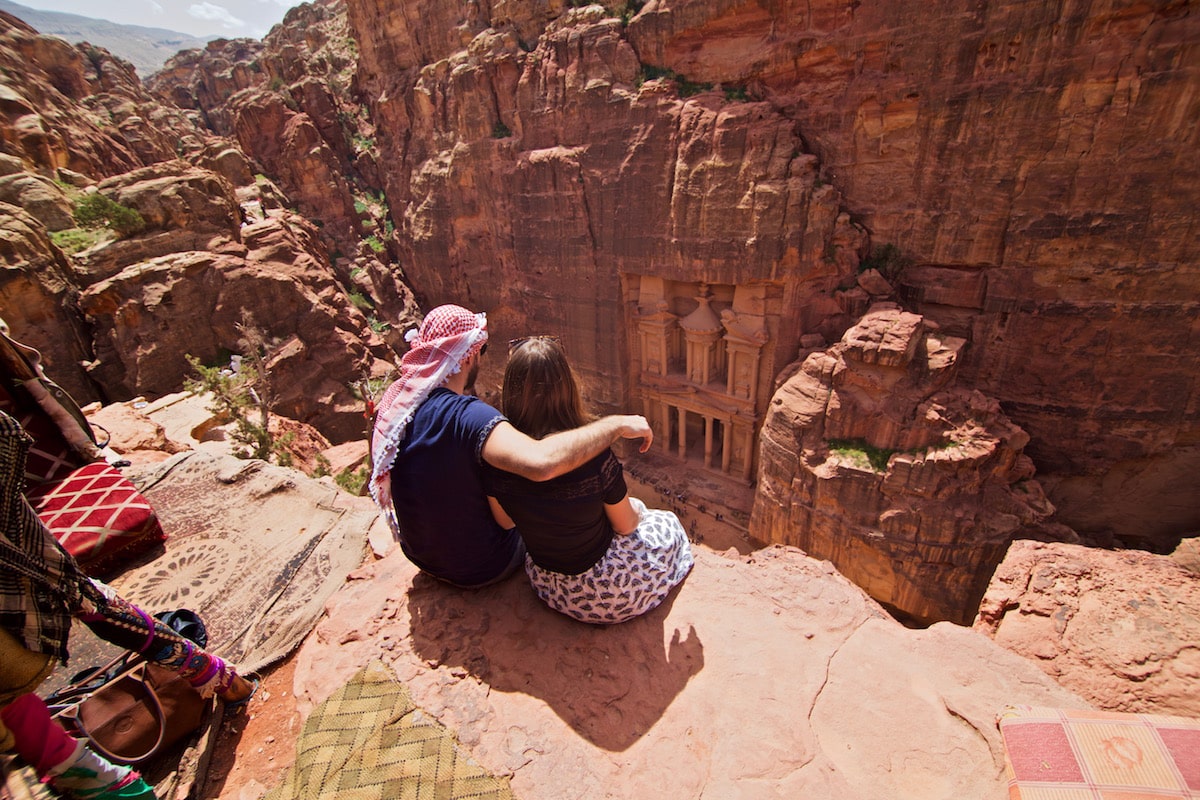 Thanks to Abraham Tours for hosting us on this amazing two-day tour of Jordan. I had a great time, and would say they run the best Petra tours, but then I'm probably biased!! You can find out more about the Petra tours they offer here.
Read more: 21 Interesting Facts About Petra, Jordan
Read more: Top Tips For Visiting Petra
Read more: What clothes to wear in Jordan
Enjoyed this post? Pin it…