If you had to pick one special moment from your holidays, what would you pick and why? When I was asked this question recently, one place instantly popped into my mind.
Raja Ampat isn't like anywhere else on the planet. Located, off the coast of West Papua (the Indonesian part of Papua New Guinea), it's a region that's tricky to reach, and as a result, totally untouristy. It's raw and rugged, and home to the most biodiverse waters in the world. I wondered whether there was more going on under the water than above it?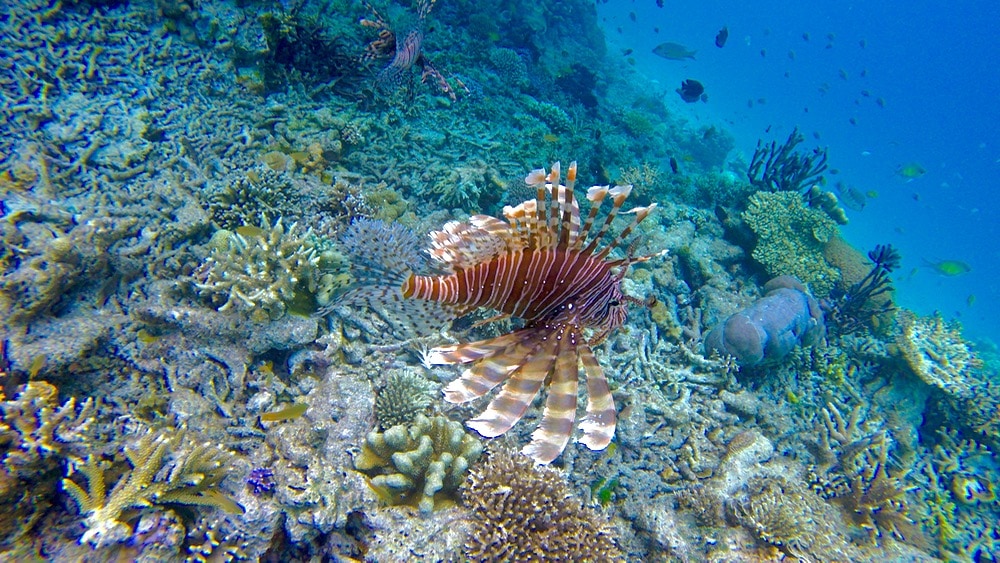 Before my trip, I went into a Google frenzy, finding so many incredible photos of the region's paradise islands, emerald green waters and a magical underwater world of fish, sharks and more. Of all the places I'd visit in Indonesia, this was the one I was most excited about!
Several islands make up the region known as Raja Ampat, and we were staying on our very own. Raja Ampat Dive Lodge would be our home for the next few days, and to reach it we'd need to take a flight, a taxi, a ferry and a speedboat. We were staying in a cute wooden bungalow, just moments from the shore. Colourful butterflies fluttered from plant to plant, tiny crabs scampered along the shore, and the birds…well the birds certainly gave us a noisy welcome!
So all of this is probably painting a blissful image in your heads. Combined with the photos, you can't fail to see how stunning it is.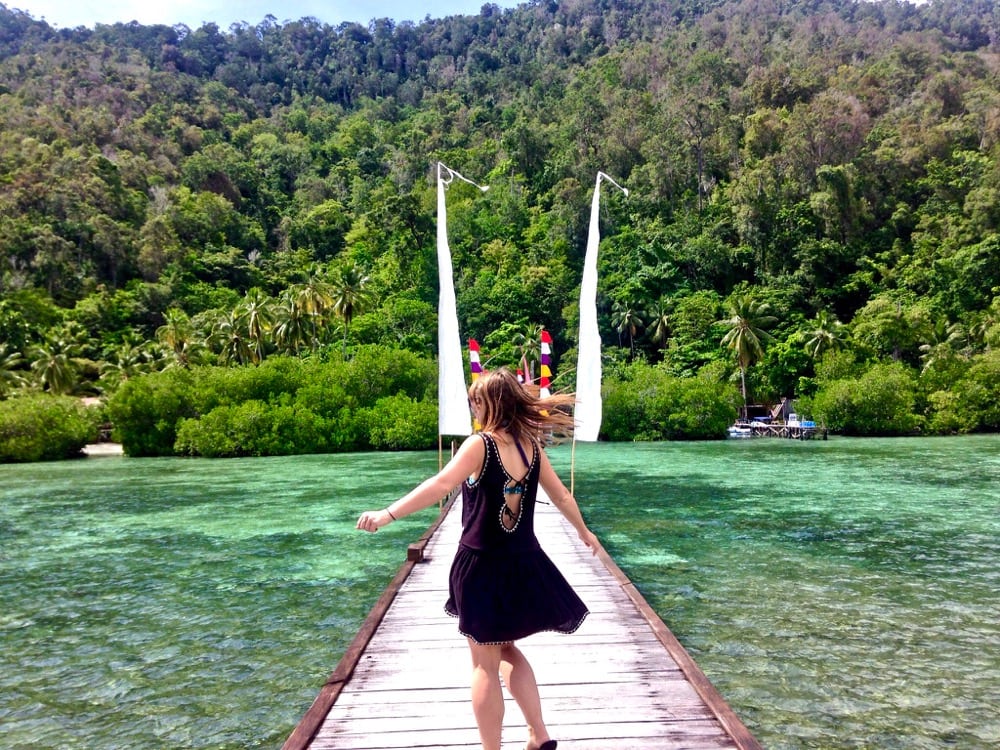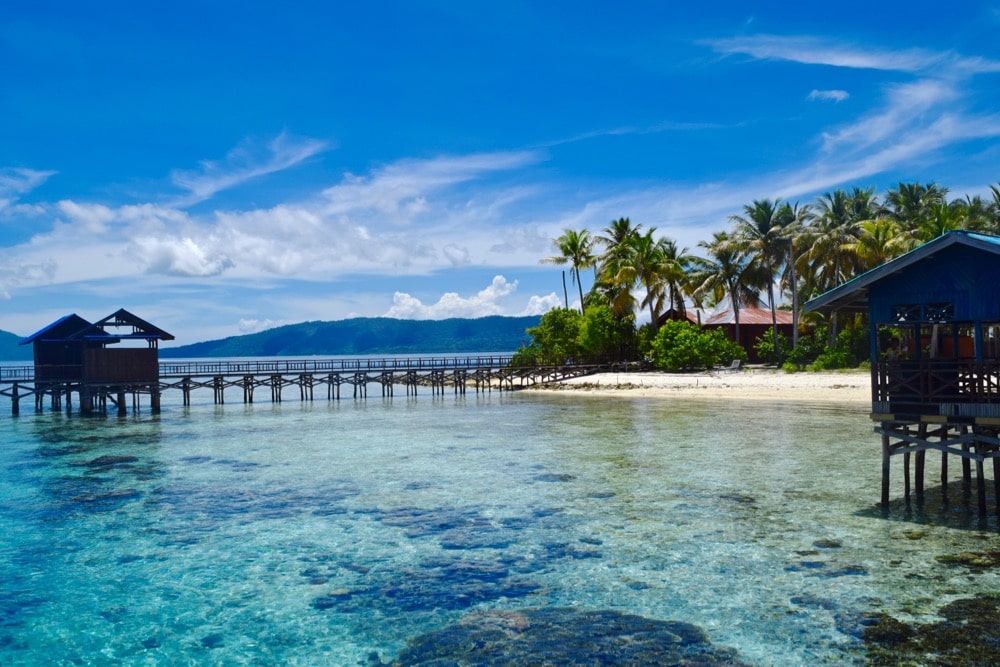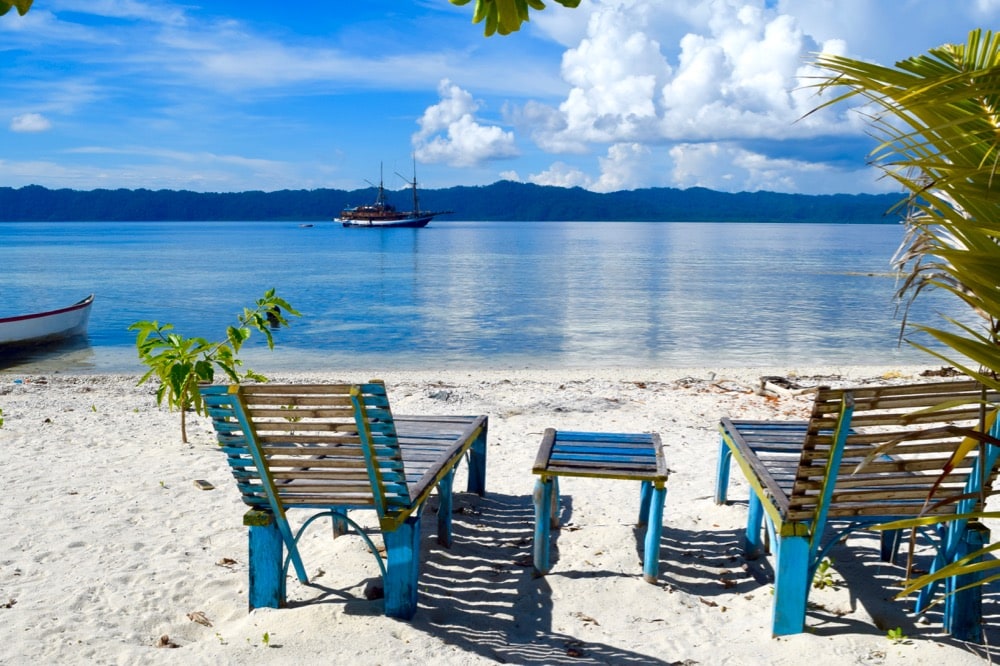 Piaynemo was the part I was keenest to visit. Only reachable by speedboat, the small collection of moss-covered rocks in bright turquoise waters looks too perfect to be real. Once on dry land, it was a hot and sweaty trek up stairs to the viewpoint. I remember almost dancing my way up, so excited to see the view with my own eyes!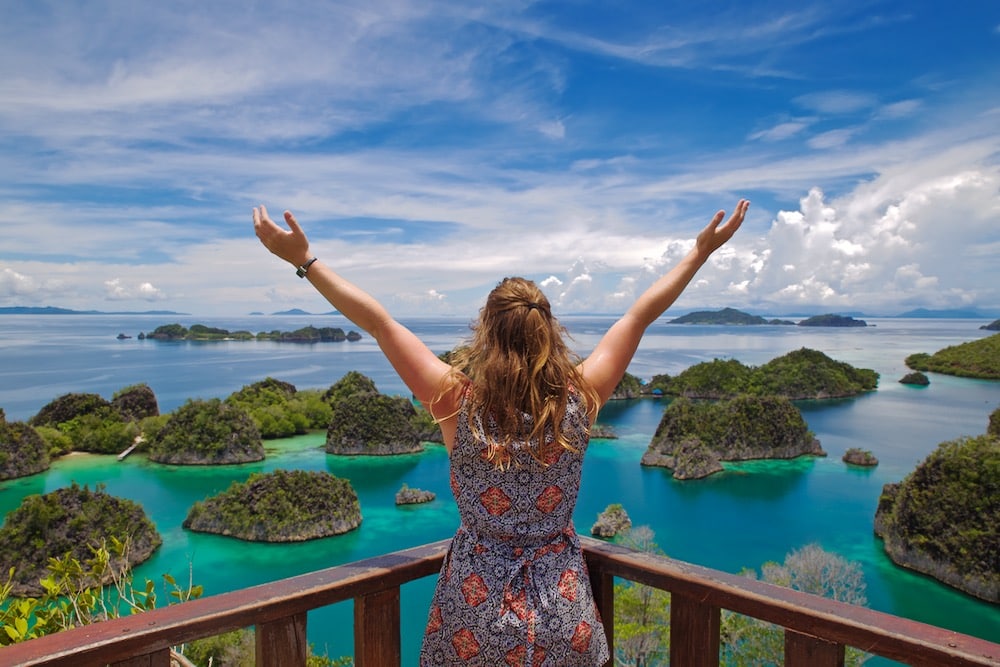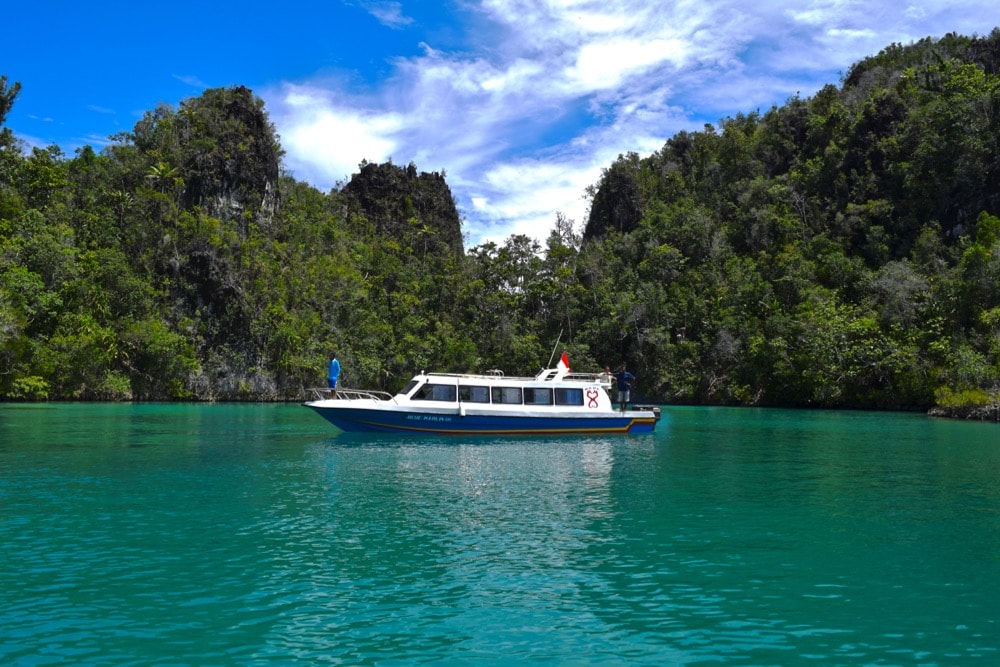 The panoramic views were simply stunning, and after spending time snapping pics in the burning sun, there was only one thing for it. Time to dive into that vivid greeny-turquoise water! Unfortunately this wasn't my proudest moment… as you'll see from this #fail!
For a more authentic experience, we visited a few nearby islands. We hung out with the locals on Sawinggrai and fed colourful, tropical fish! Then when we visited the island of Arborek we received an epic welcome, with music and dancing by some of the cutest kids I've ever met. A friendly islander chopped a coconut off the tree for me and gave me a straw, and I realised how beautifully simple life here was.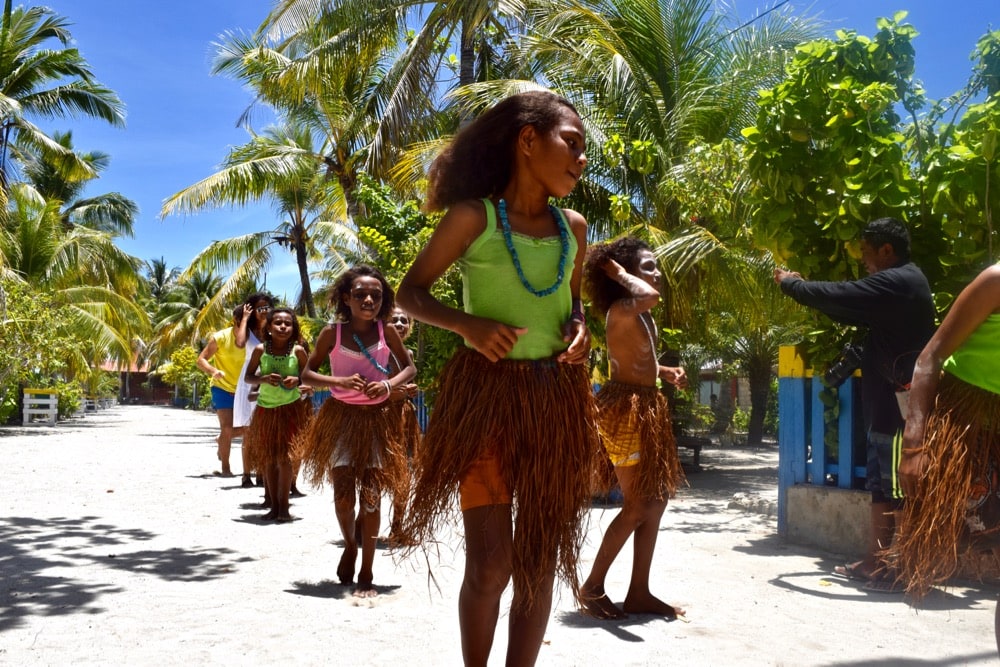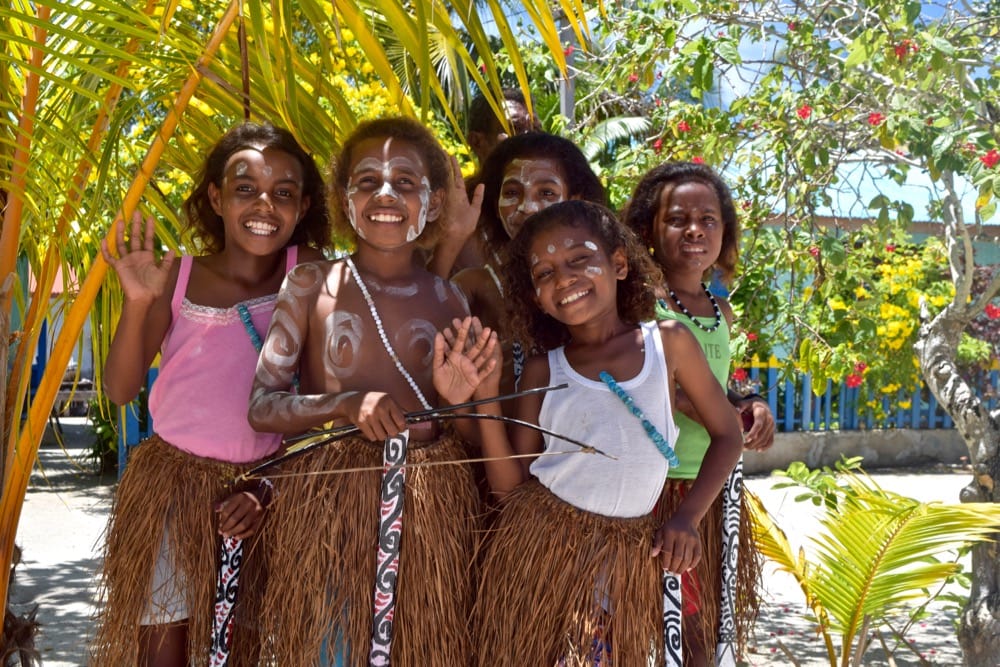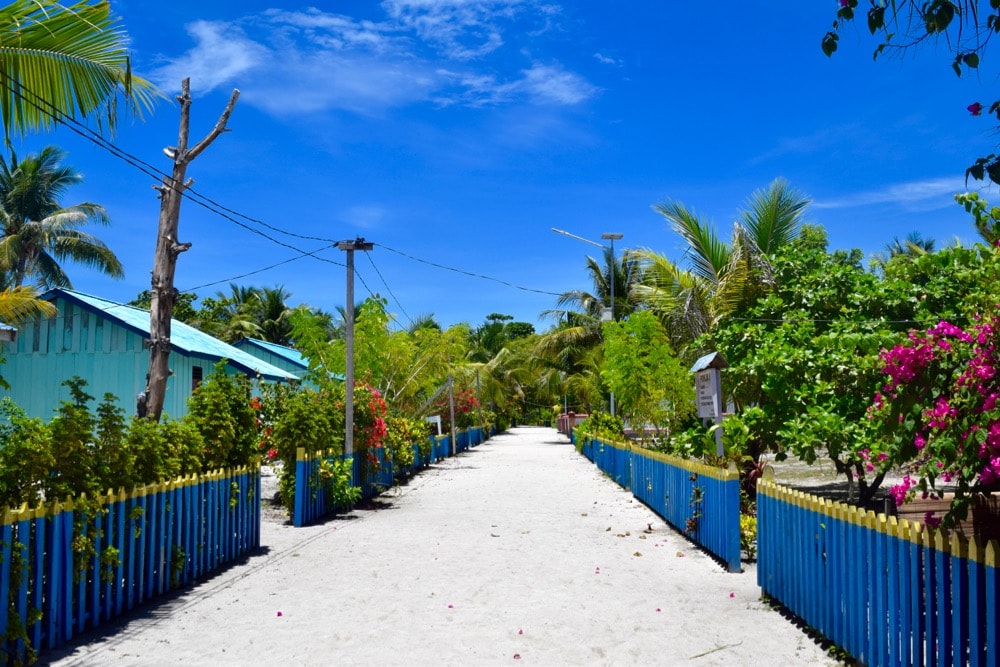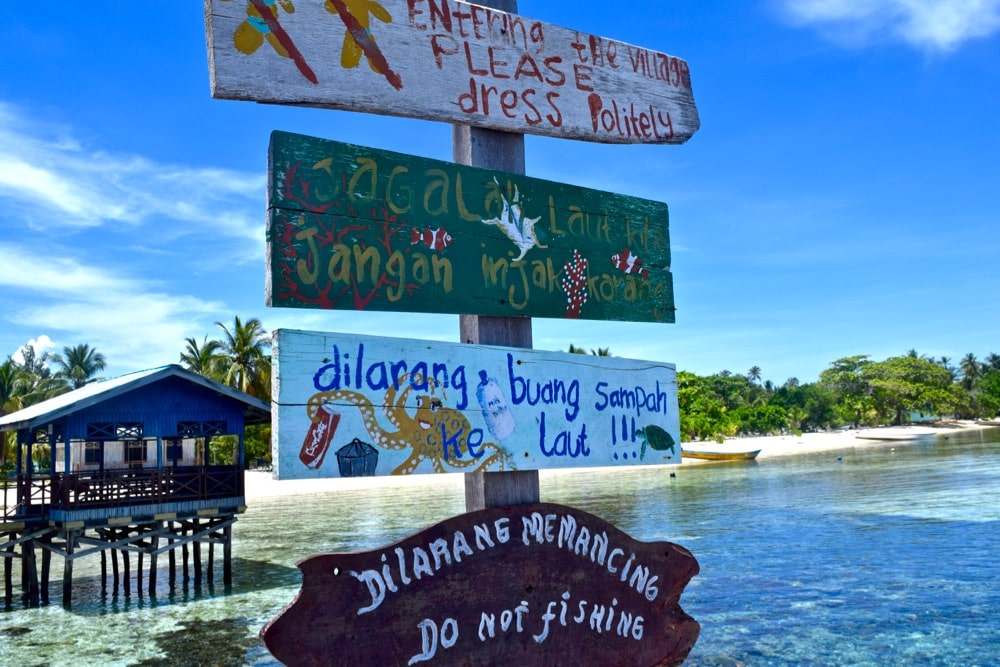 Looking around, people didn't have hundreds of possessions, clothing or technology, but they seemed at peace with their surroundings. No doubt, their toughest times would come from health problems, complex political situations and extreme weather. But right now, they seemed happy to welcome us, keen to share their world. It was special to see, and I think for me, reminded me of what's important. When I feel stressed, I often think back to that island and those kids. It brings a smile to my face.
My travels to Raja Ampat were magical, beautiful and above all – inspirational. It's a place I dream about and would love to return to one day, perhaps enjoying one of the incredible Indonesia liveaboard experiences. I just pray it's as special the second time around as it was the first.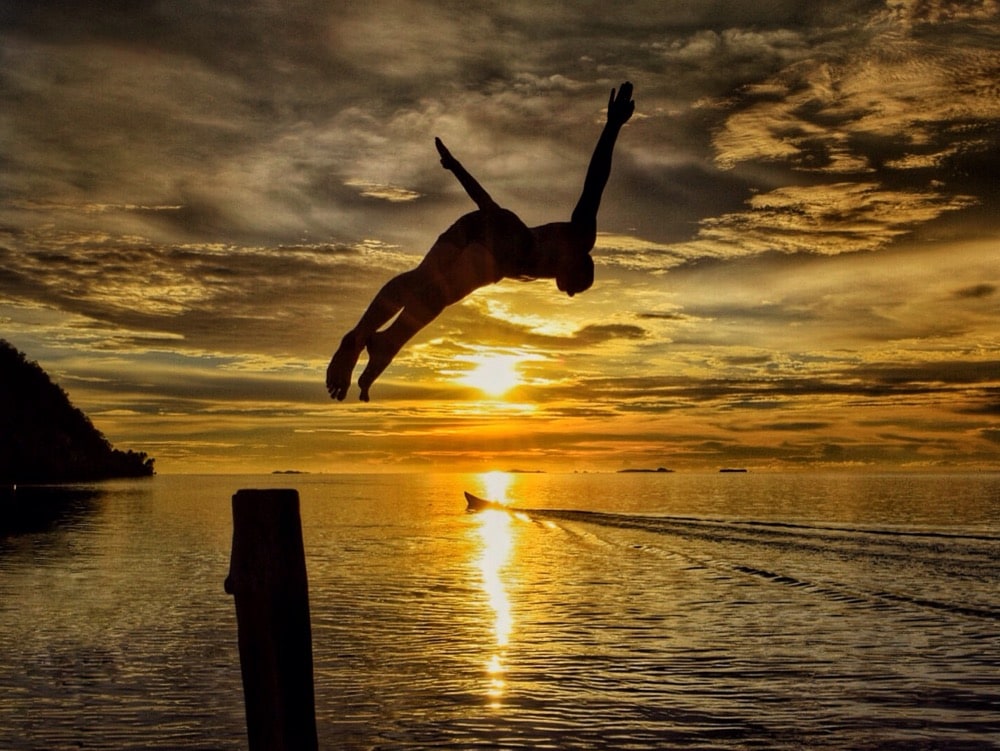 British Airways Holidays has teamed up with HuffPost Travel to celebrate those amazing little moments that make your holiday unforgettable. Share your favourite holiday moment and you'll be entered into a draw to win a city break to Rome.

This post was sponsored by British Airways Holidays.
Enjoyed this post? Pin it for later…