Checking out the Grand Okan Hotel in Alanya.
During my recent trip to Alanya, I checked into one of the region's most popular hotels – the Grand Okan.
I'm a firm believer that a luxury is nothing without good service. The most expensive meal can taste quite bland when there is no passion from the people serving it. Some of the best hotels in the world suffer from their stiff, impersonal ways. It makes me wonder: how difficult is it to provide warm customer service (are you listening Barcelo Solymar?)?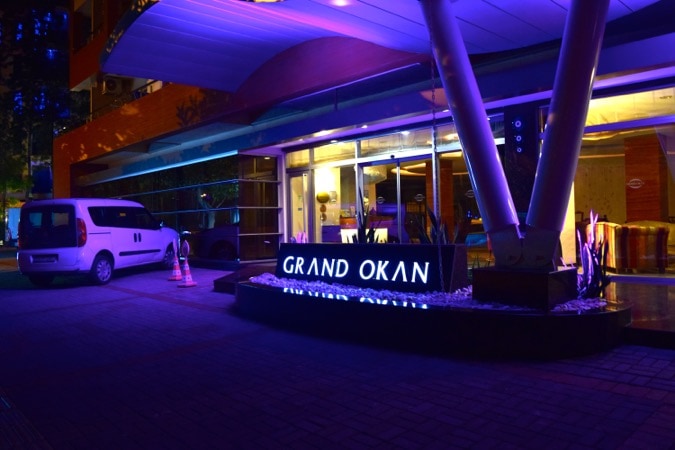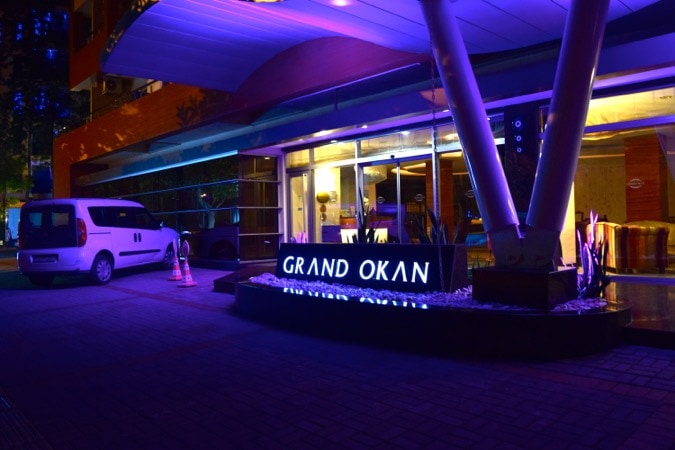 I checked into the Grand Okan Hotel in Alanya well after midnight. I was tired from travelling and suffering from a bit of a cold. Thankfully, I was welcomed by Amanda – the hotel's incredibly friendly general manager. From Britain originally, she moved to Turkey over 15 years ago and lives and breathes the culture. Full of stories, charm and infectious warmth, she oversees a happy workforce who go out of their way to meet customers' needs. It's no wonder loyal holidaymakers return year after year.
The hotel is part of a small group of hotels and restaurants in the area with Villa Okan, Mahperi and Green Beach Restaurants all close by.
It's a 4 star hotel, with smart, comfortable rooms with balconies, TVs, complimentary toiletries and a lovely platter of treats. The stand contained a mix of fresh and dried fruit, perfect for a snack after a long day travelling. The beautiful sea view was a lovely surprise when I opened the curtains in the morning.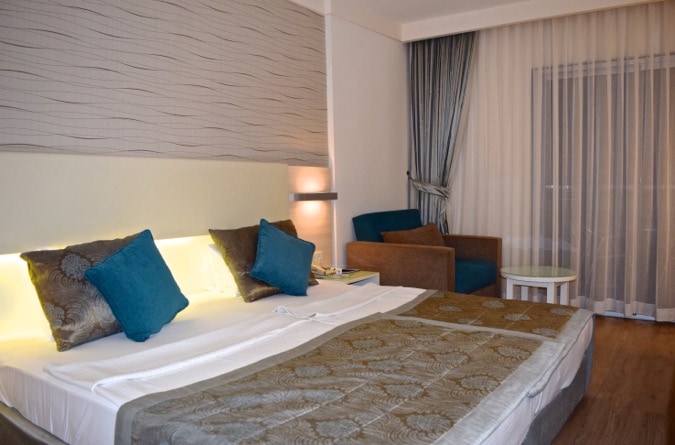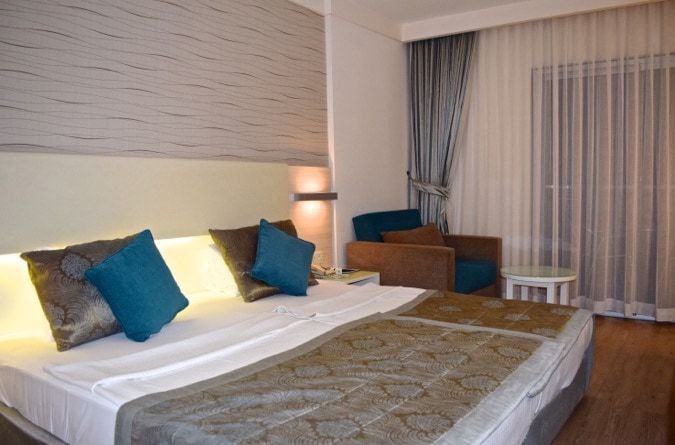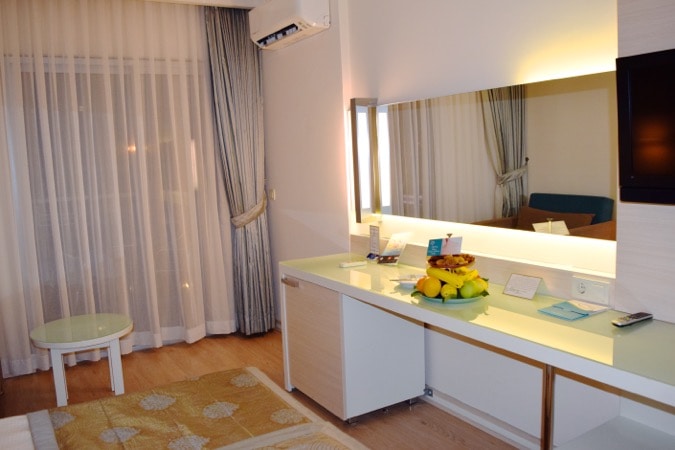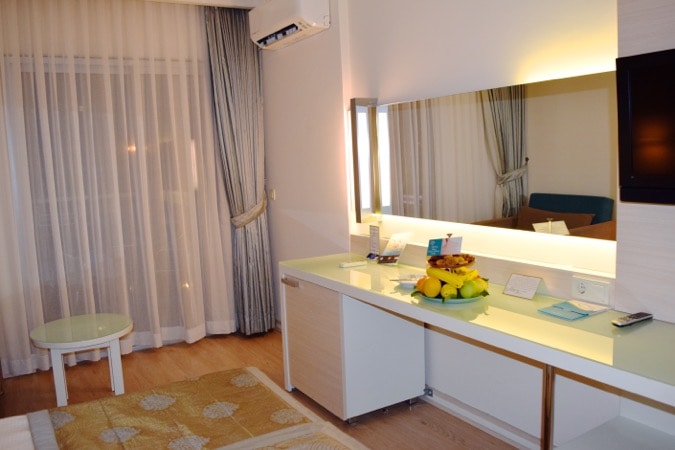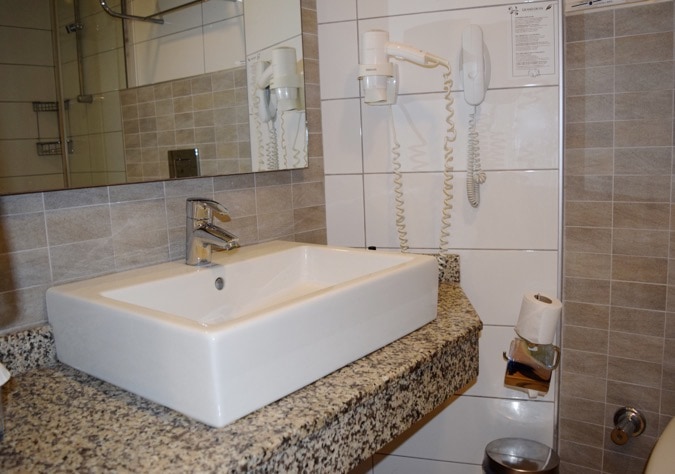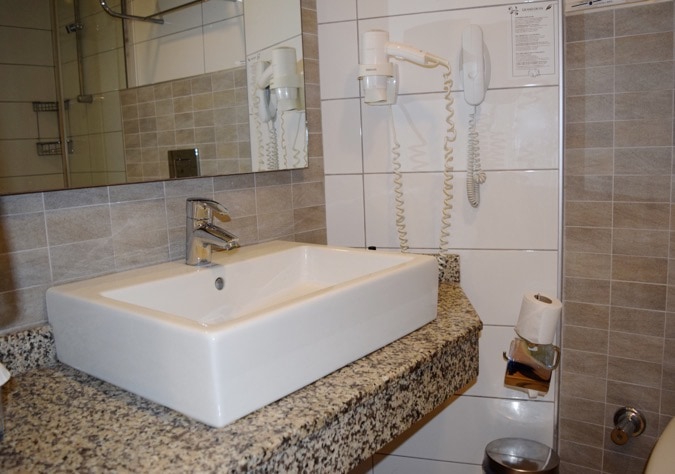 Complaining of a sore throat, Amanda sent up a traditional Turkish tea with plenty of fresh lemons and honey to help ease the pain.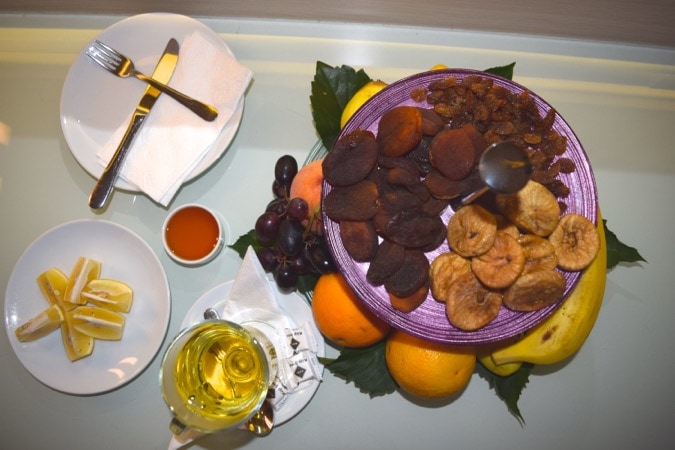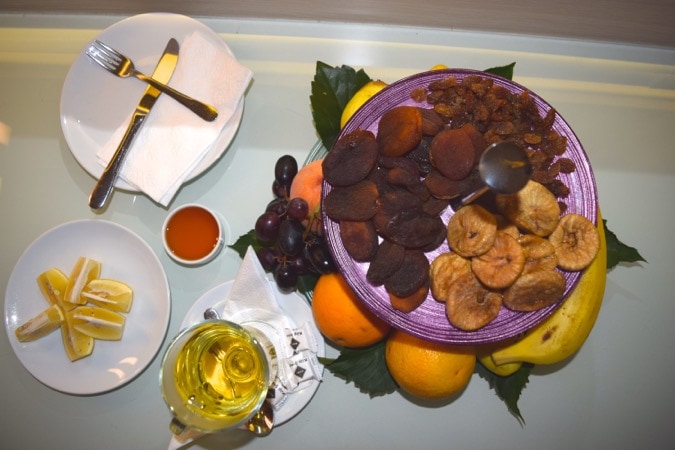 Grand Okan's biggest selling point is its location. For a first trip to the region, you're within 30 seconds of one of Turkey's best beaches – blue flag winner Kleopatra Beach. My favourite time – sunset… you can see why.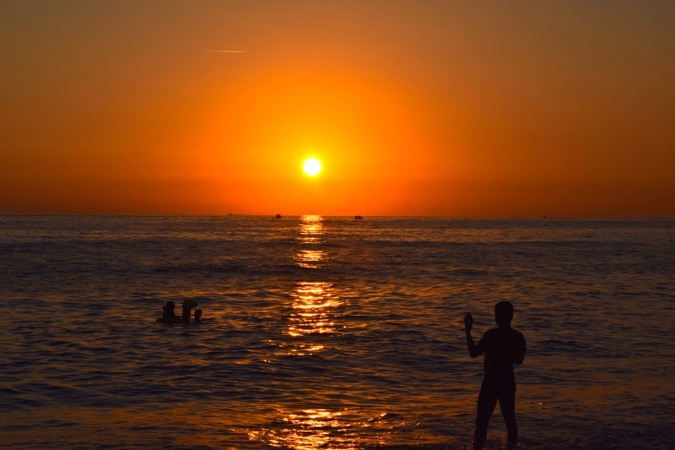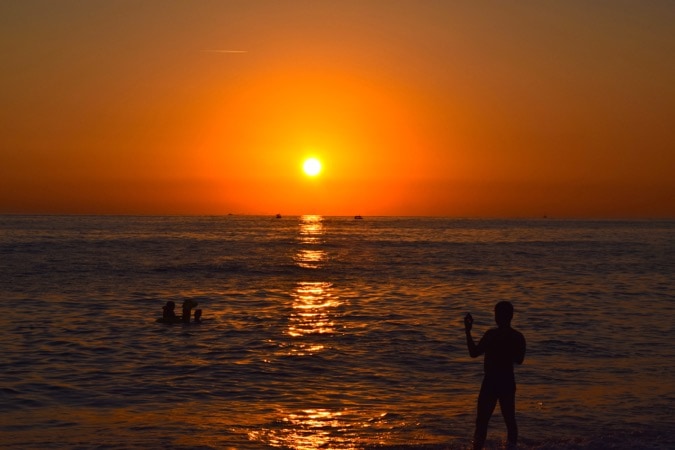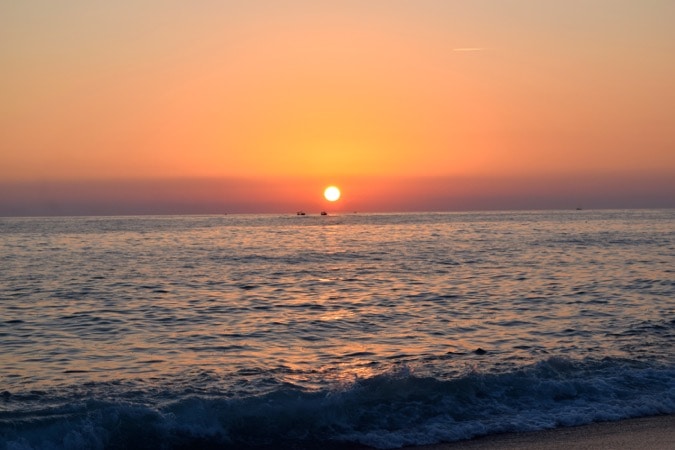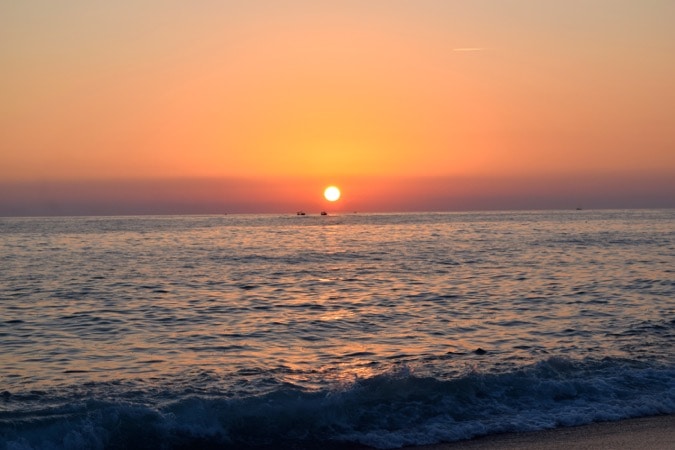 A few minutes walk away is the main street – Attaturk Street with its parade of stores selling impressive copies of brands such as Nike, Adidas, Marc Jacobs, Chanel and Mulberry. You're also close to the beautiful Dalmatas Caves and 13th Century Alanya Castle.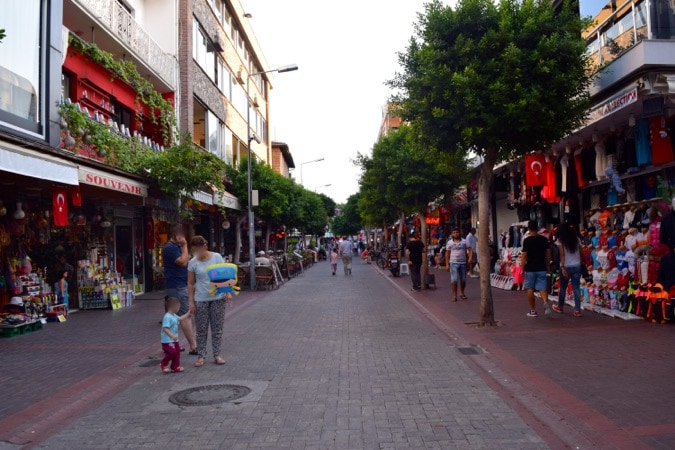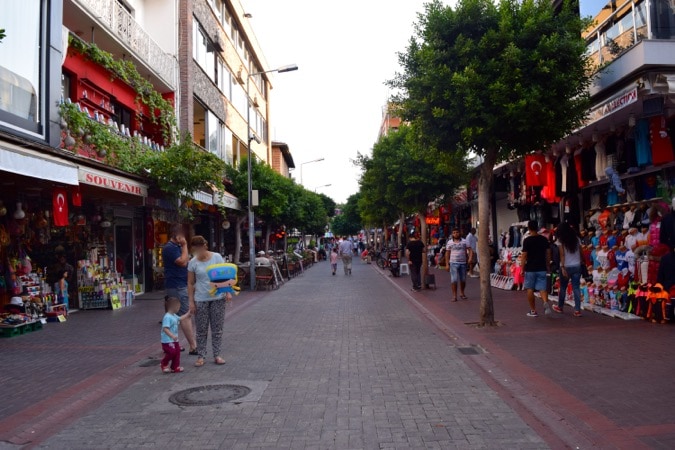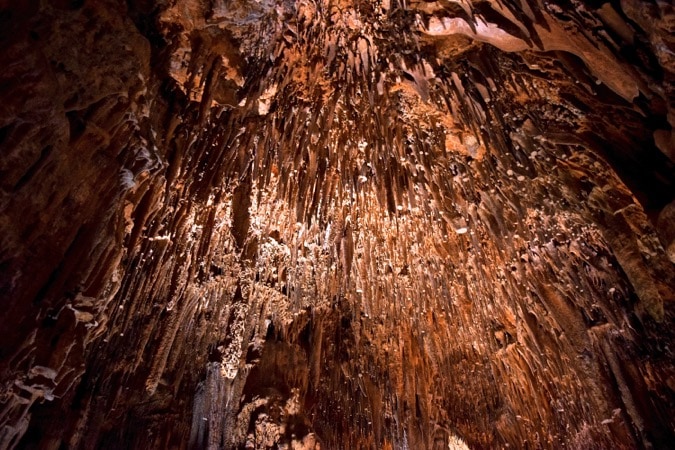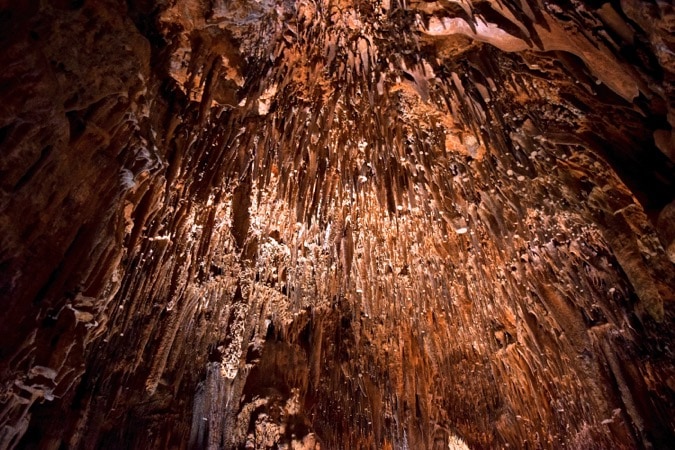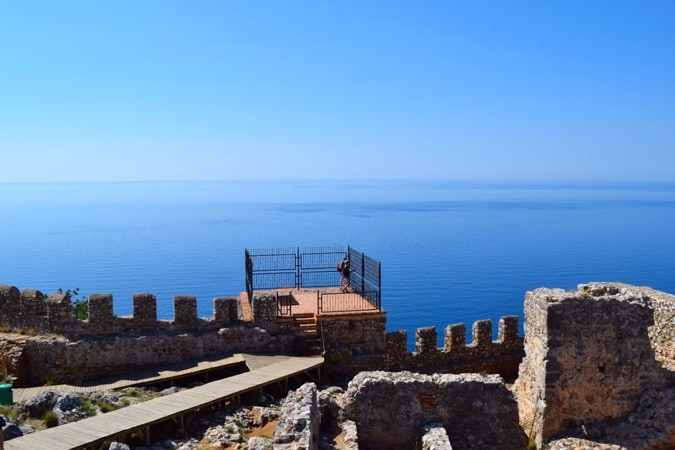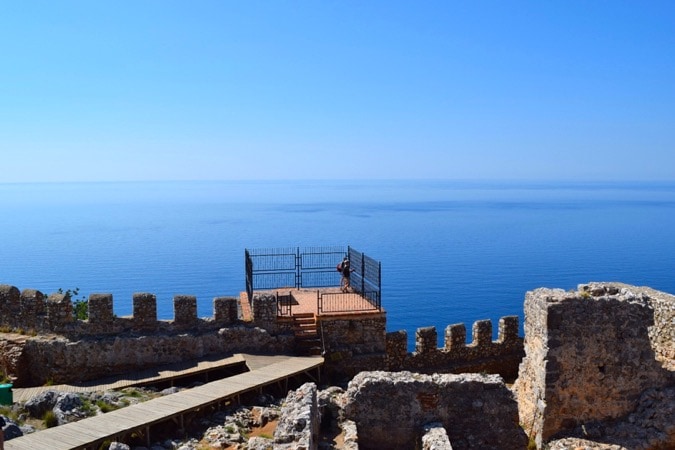 It's a half-board hotel serving a standard Turkish breakfast buffet. On offer – plenty of local white cheese (be warned Turkish cheese is very salty!), bread, olives, yoghurt, cereal, salad, fruit, freshly cooked eggs, and Turkish pastries. Coffee is decent and there's a chance to sit al fresco next to the pool. The pool is a good size, and benefits from an outside bar. Also, it's worth mentioning that the wifi was excellent throughout the hotel, including in the bedrooms. A relief for a social media addict like me!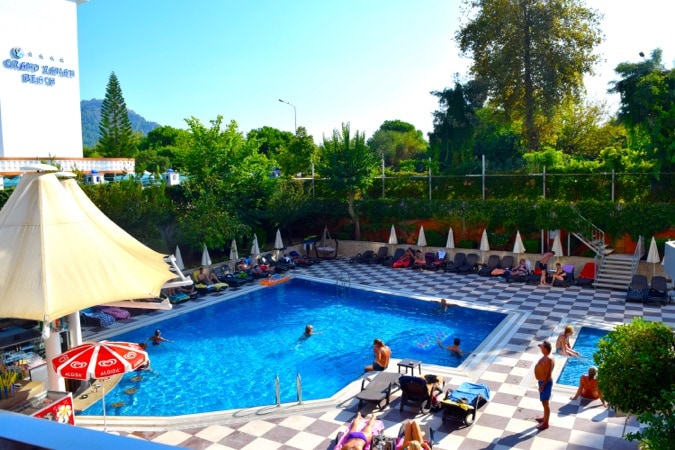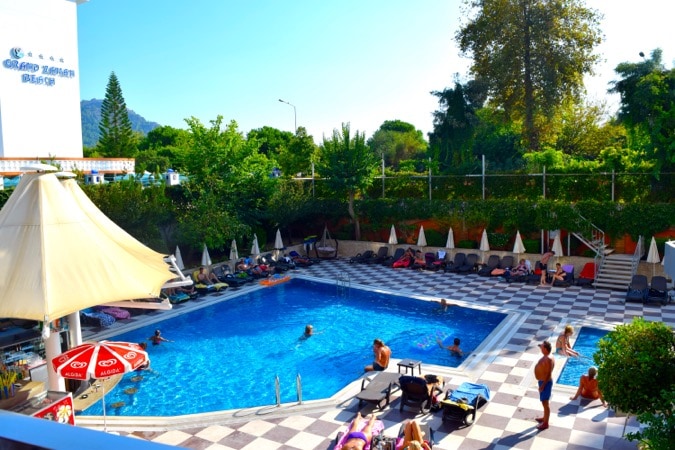 Between the hotel and Kleopatra Beach, is Green Beach – one of Grand Okan's restaurants. It's a real holiday treat to be able to hear the waves lapping the shore as you tuck into a meal. Not just that, it turns out the food is rather good! From my experience, the Turkish cuisine isn't a particularly pretty one. Don't get me wrong, I adore the food, but mezze and kebabs are rarely presented in a gourmet style. Green Beach's menu is varied – everything from salads to kebabs to pasta. Opting for lots of dishes to share, it was amazing to receive food that not only tasted great, but was photogenic too.
Although not Turkish, the carpaccio and tricolore salad, were laid out beautifully. The mezze dishes of dips, red peppers and breads were also delicious. Sizzling prawns arrived in a rich butter sauce, and calamari in a light batter sat on an impressive board of artfully arranged vegetables.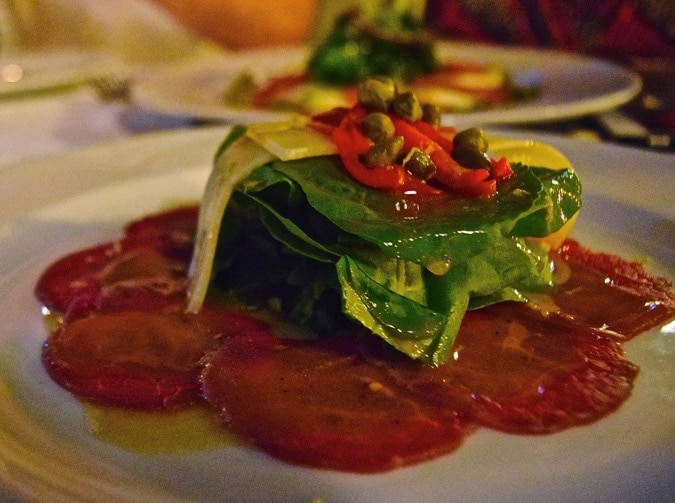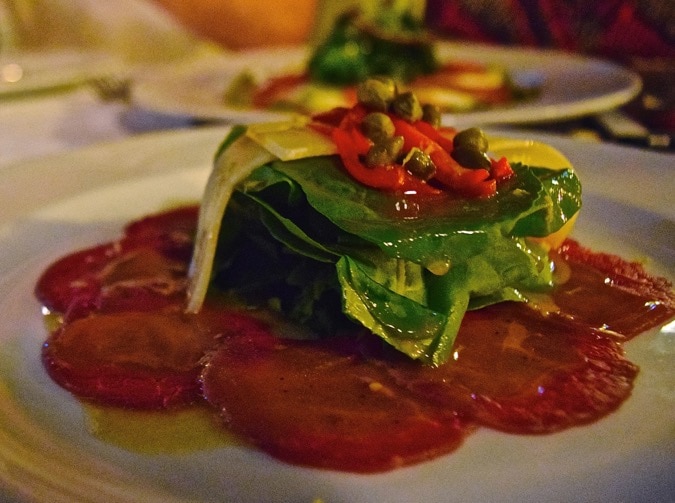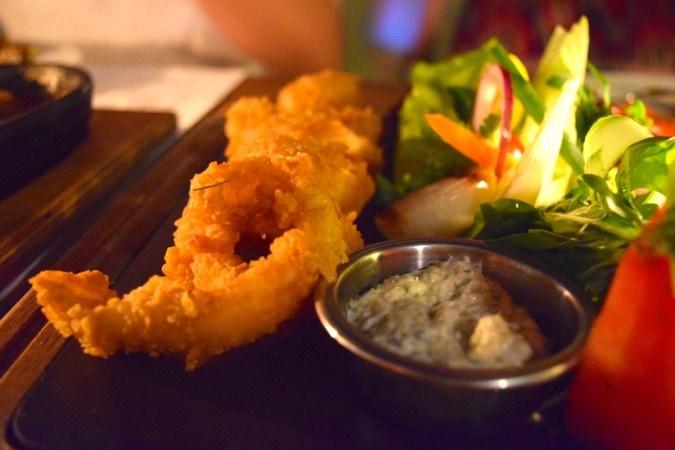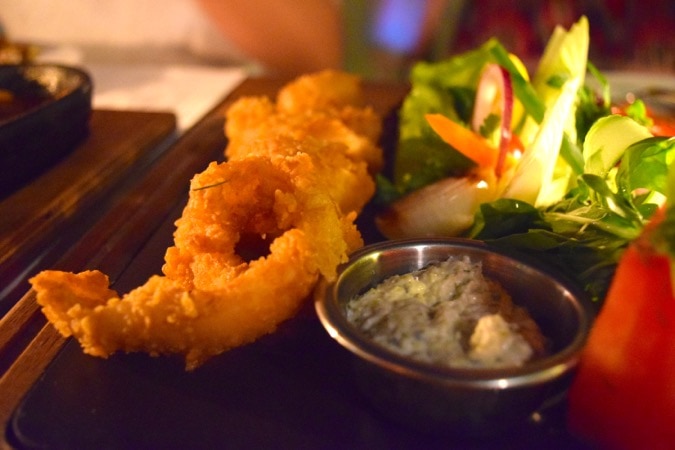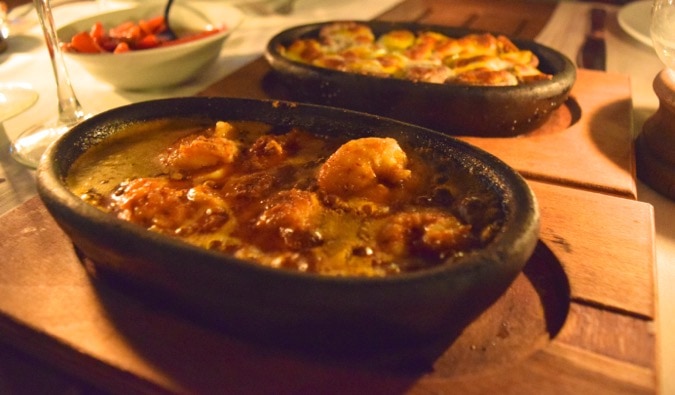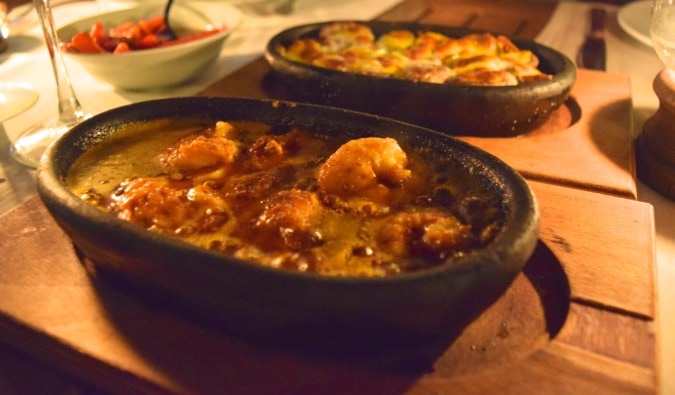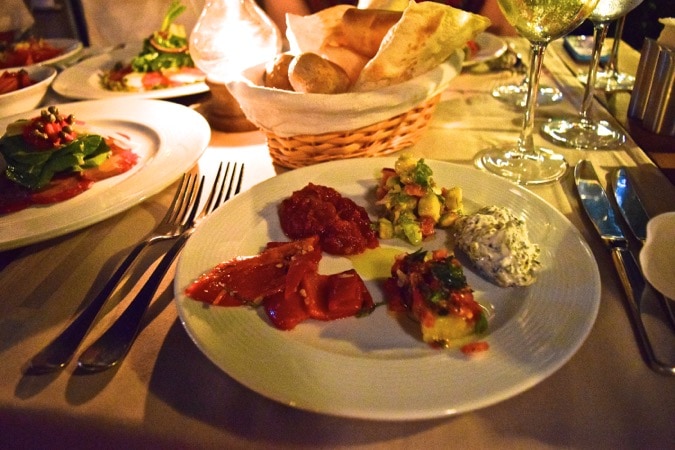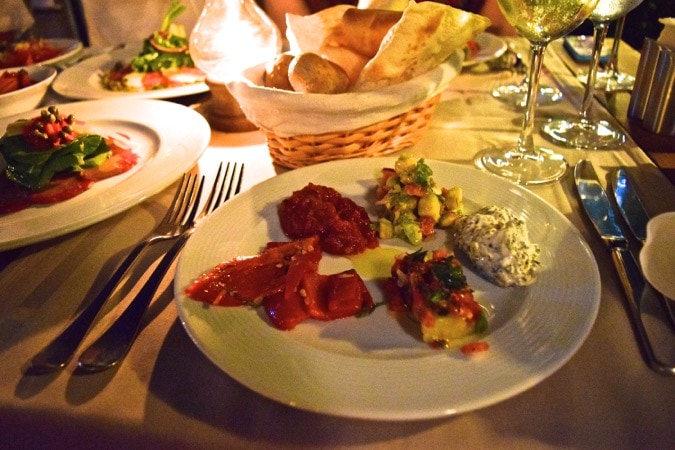 Dessert was to die for – a warm chocolate fondant oozing with chocolate lava, a raspberry coulis and a rose-shaped ice cream. The ice cream was rich and creamy with the smoothest texture I've tasted in a long time – similar to some of the Italian gelatos I'd tucked into during my time in Milan! A surprisingly good covers band added to the atmosphere, interpreting classic songs in their own style.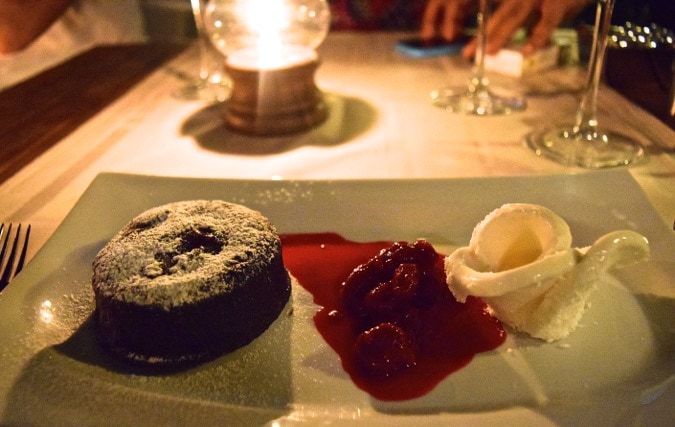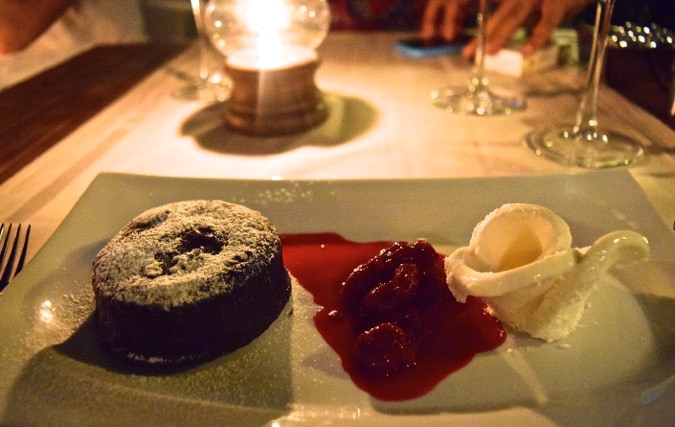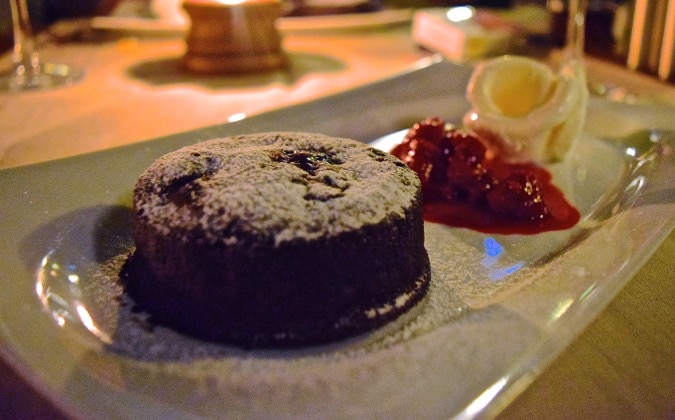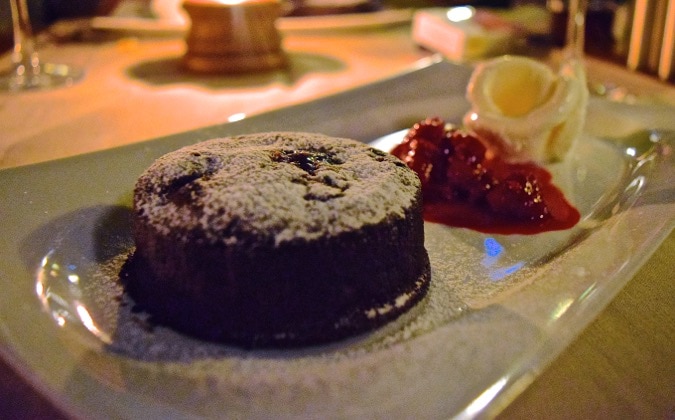 So what else? Location box ticked. Amenities box ticked. It's really back to the way it made me feel. I was made to feel more than 'welcome', I felt like part of the family. With one of the lowest turnovers of staff in the area (I heard only 2% on the Alanya grapevine) you know Amanda and her team are doing something right. You never know, maybe soon I'll fall into the category of 'loyal' customers who return year after year…
Check out latest prices and availability at Grand Okan Hotel here.
Thanks to the Turkish Culture and Tourism Office and Alanya Turkey for inviting me on this trip. As always, all opinions are my own