From the rooftop pool of yellow wonder The Leslie, to The Shepley's chic verandah, find out more about my stays at these iconic art deco hotels!
During my recent trip to Miami I developed a new found appreciation for art deco architecture. Other than the famous Hoover Building in West London (which I wouldn't describe as attractive) I can't say I've been exposed to the style much before.
Miami Beach's Art Deco Historic District is made up of over 800 buildings built between 1923 and 1943. While I'd thought of art deco buildings as being predominantly white, the Miami Beach area shows off a style called Tropical Deco. Pastel pinks sit next to pale greens and baby blues. It's super cute and the kind of place it's lovely to wander around taking pictures.
Even better, if you get the opportunity to stay in one of these iconic buildings!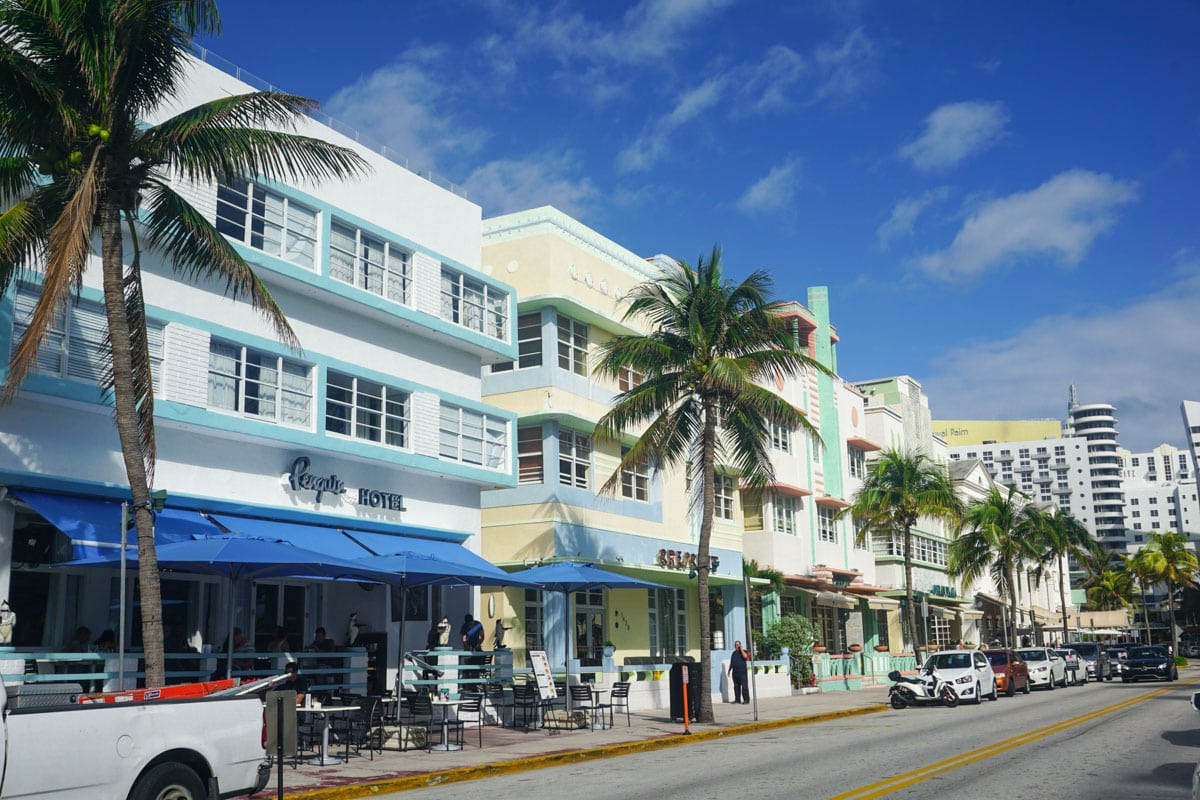 I really enjoyed our stay at The Shepley. The white building has the hotel name lit up in green above the entrance, and out the front is a cute verandah with comfy sofas. It's a great people watching spot!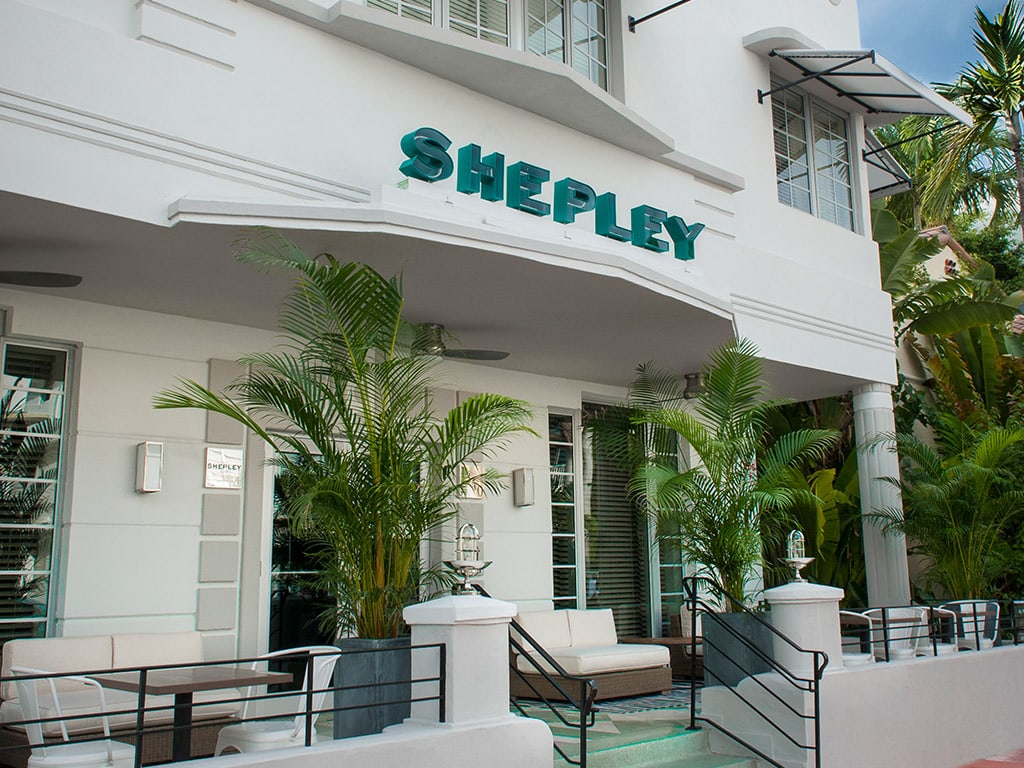 Built in 1938, The Shepley was designed by renowned New York architect Henry Hohauser. More recently it was transformed into the chic boutique hotel you see today.
The lobby and lounge area inside have a vintage vibe, with fun design accents around the room, including a stack of suitcases and ornaments on the huge floor to ceiling bookcases.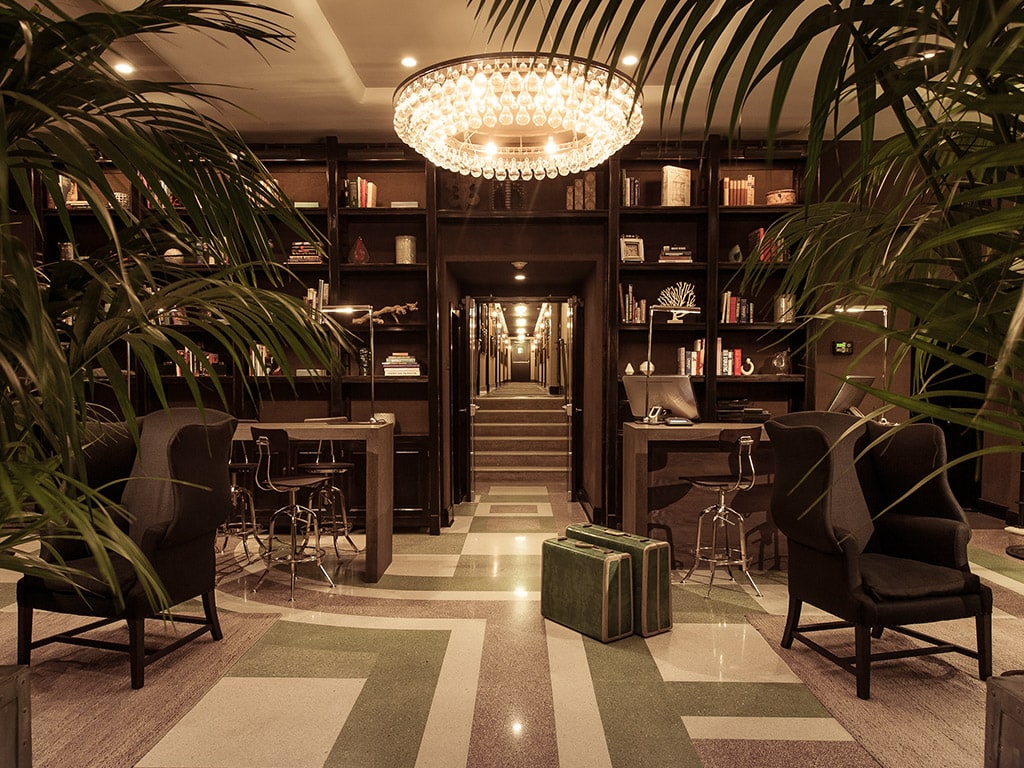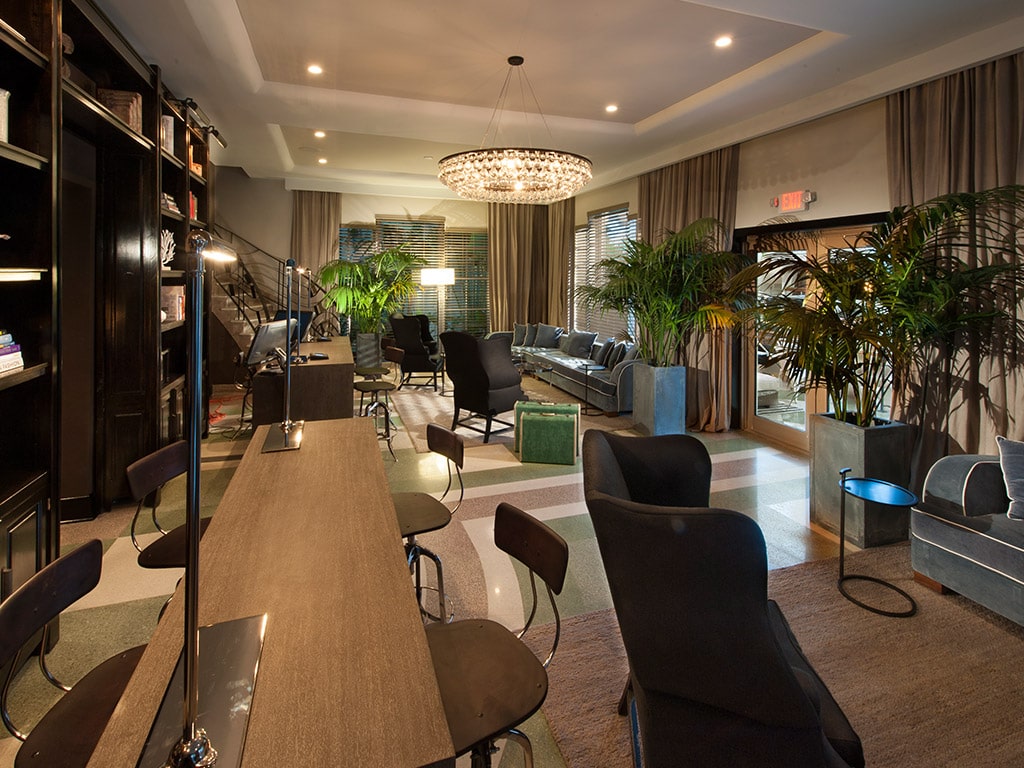 A basic buffet breakfast was laid out in the kitchen area, and guests were encouraged to load up a plate and find a spot in the lounge or on the verandah.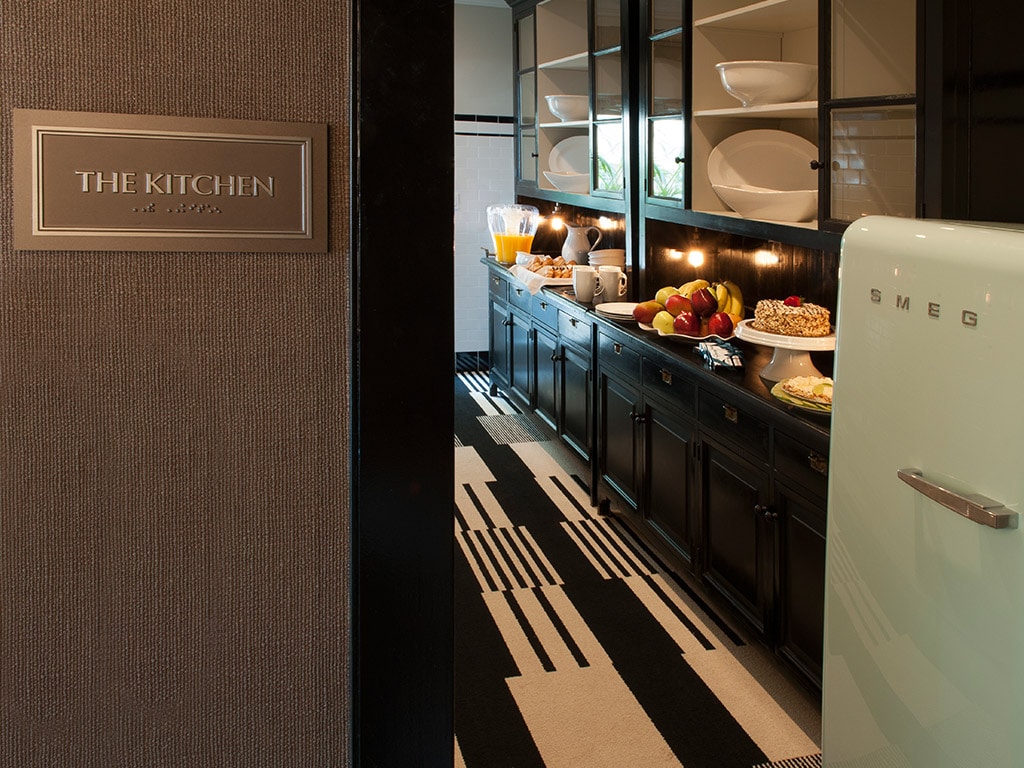 There are 29 rooms in total – ours was on the first floor and featured two queen size beds, plenty of storage and a small bathroom with a powerful shower and mosaic tiles. While our view wasn't anything special, the location was perfect for our holiday in Miami. Just a few minutes from the white sand and colourful beach huts of South Beach, close to plenty of great restaurants, shops and just 20 minutes drive from the airport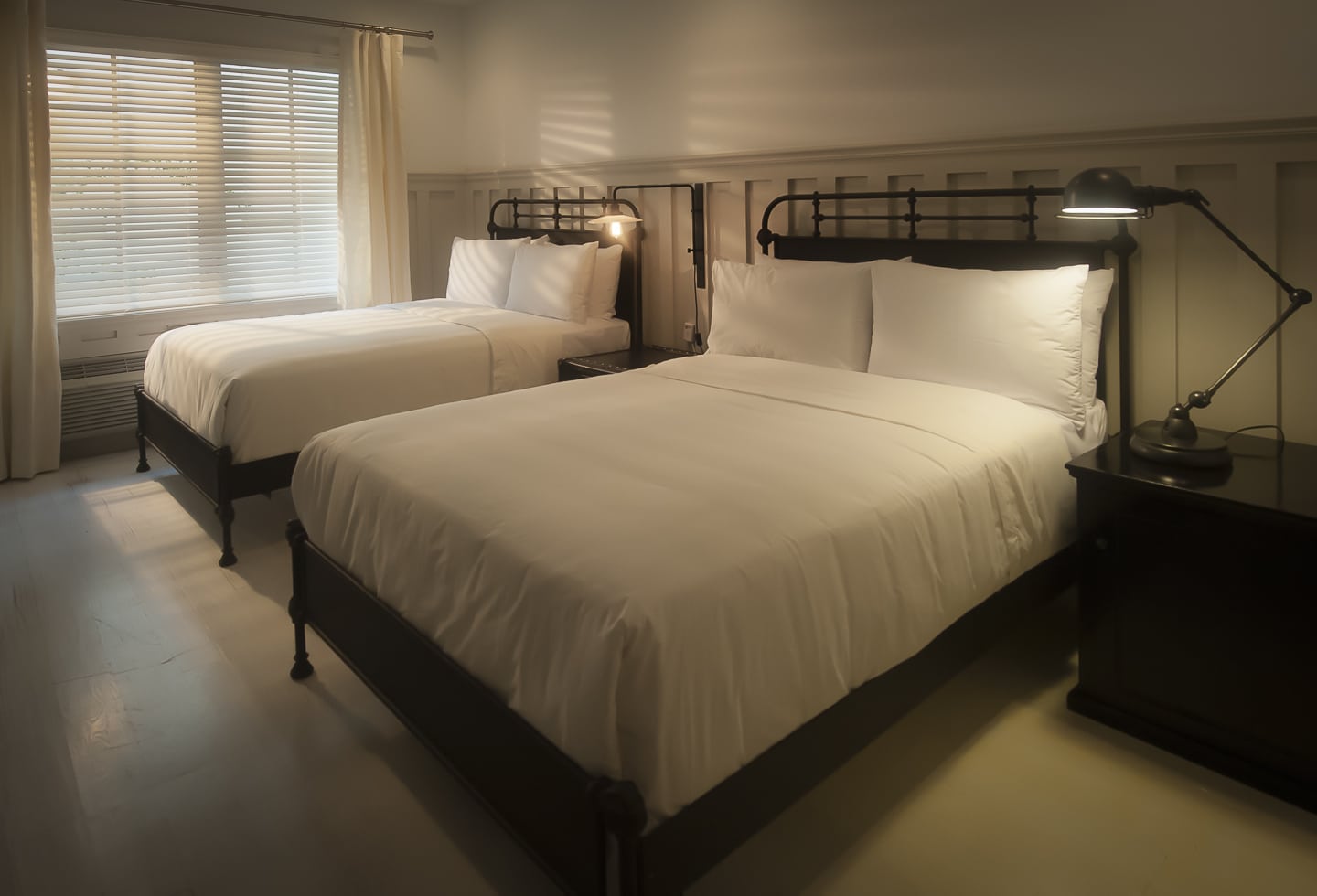 Address: The Shepley, 1340 Collins Avenue, Miami Beach Fl 33139.
Prices: From £130 per night.
Find out more and book now.
Right on Ocean Drive with views of South Beach is The Leslie. Compared to The Shepley, this hotel is livelier and right in the hustle and bustle of Miami's South Beach. I loved how colourful it was – a vision in yellow! It's got tropical deco written all over it!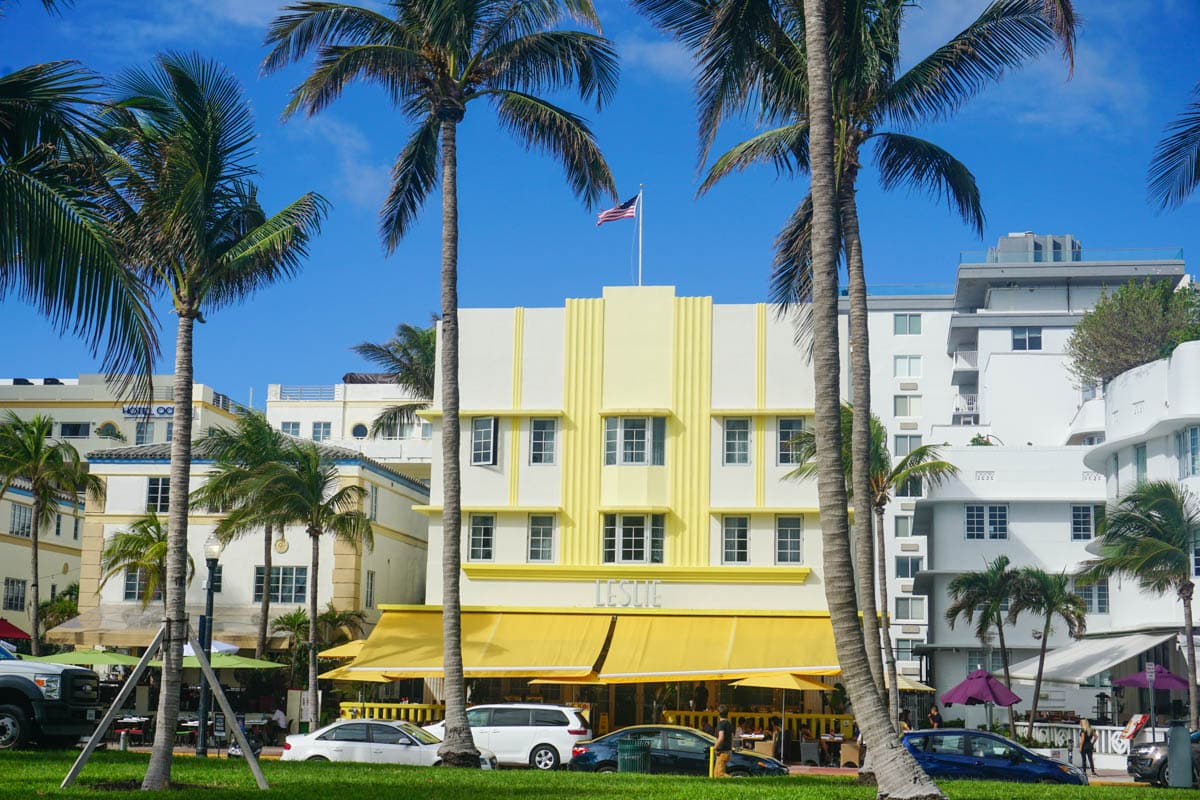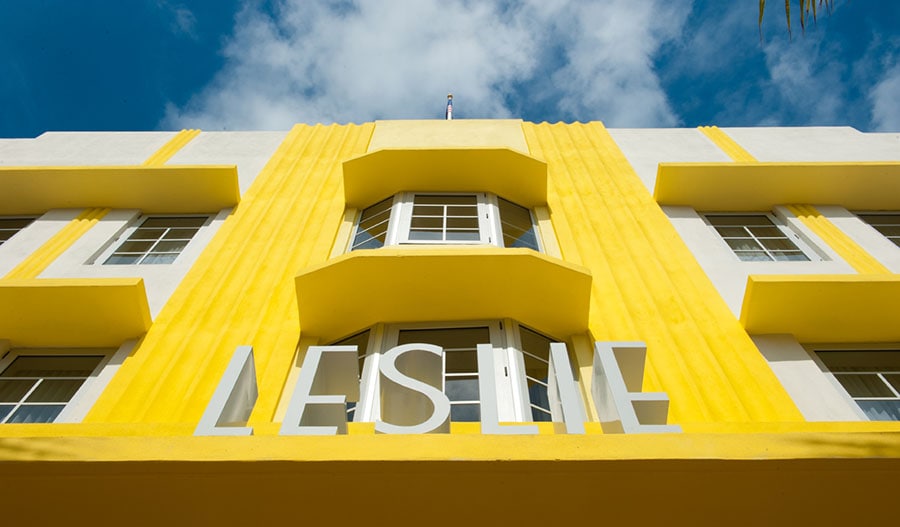 Along with the amazing location, just moments from the sand, it's also got a rooftop pool hidden away. It has cute booths for relaxing in, along with sun loungers and a Jacuzzi. This was a real sanctuary and felt worlds away from the busy vibes of South Beach below.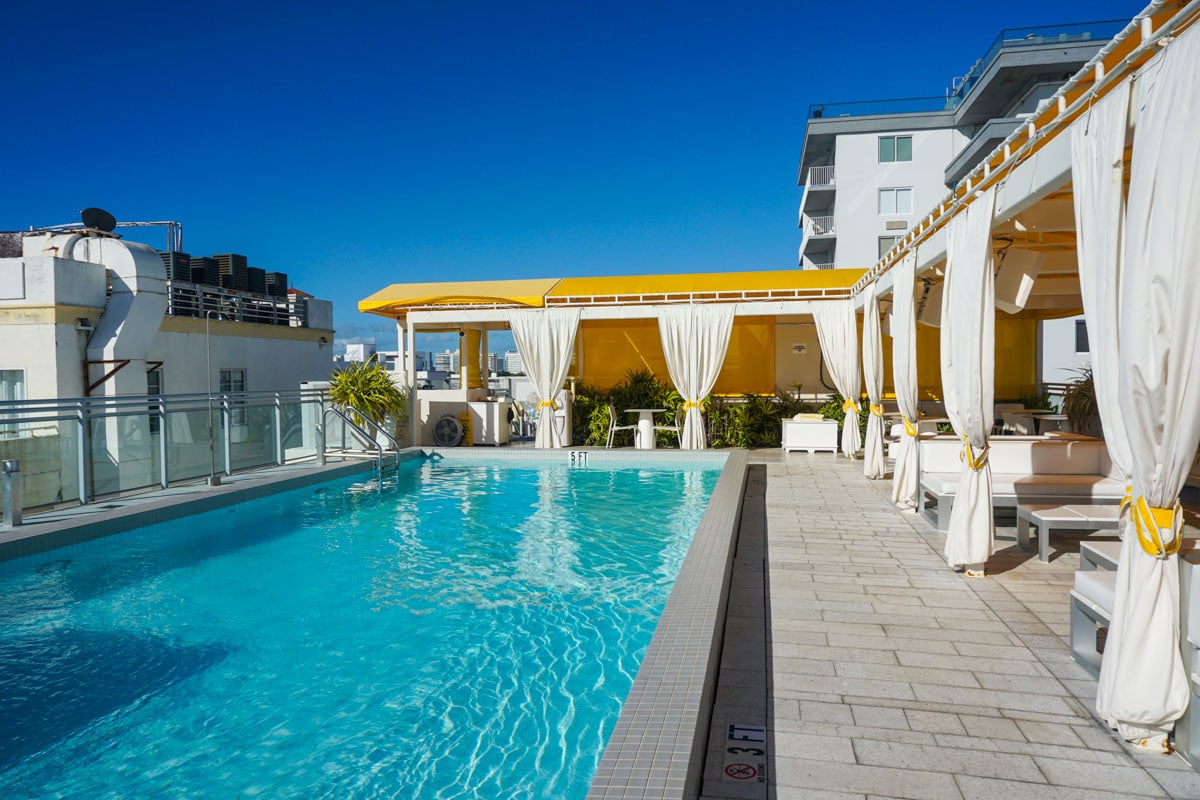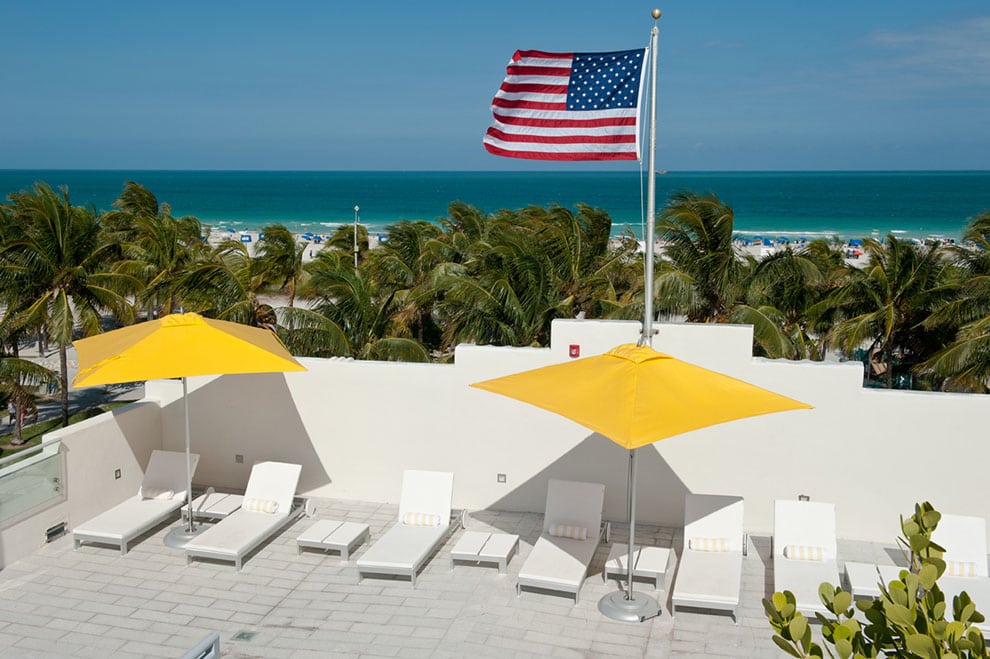 It's a relatively small hotel with just 35 rooms spread across a few floors. Our room was large, with two double beds, plenty of storage space and a quirky bathroom complete with a theatrical curtain around the bath!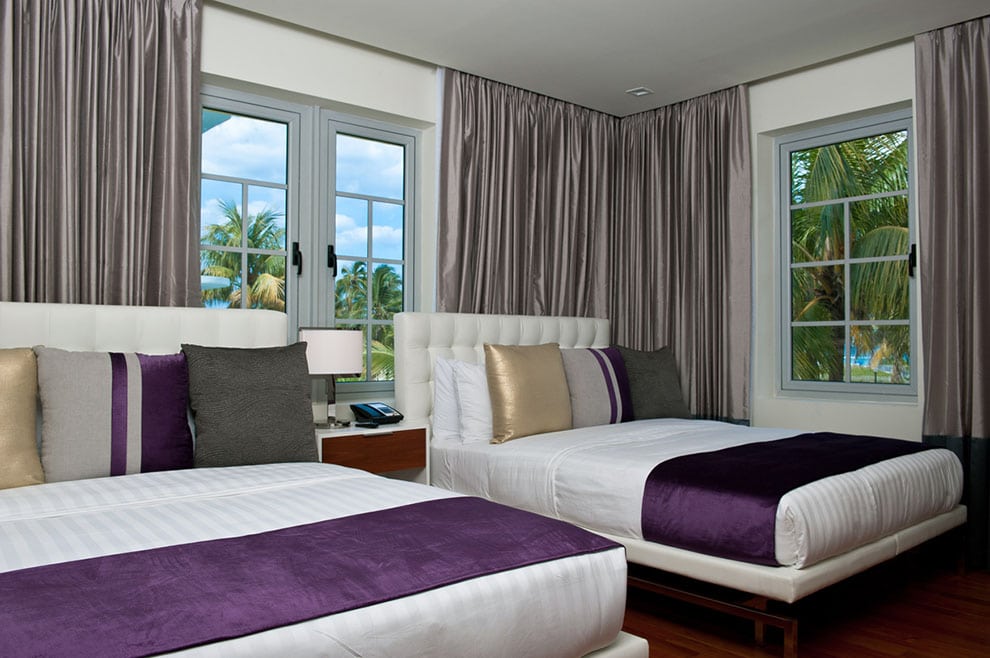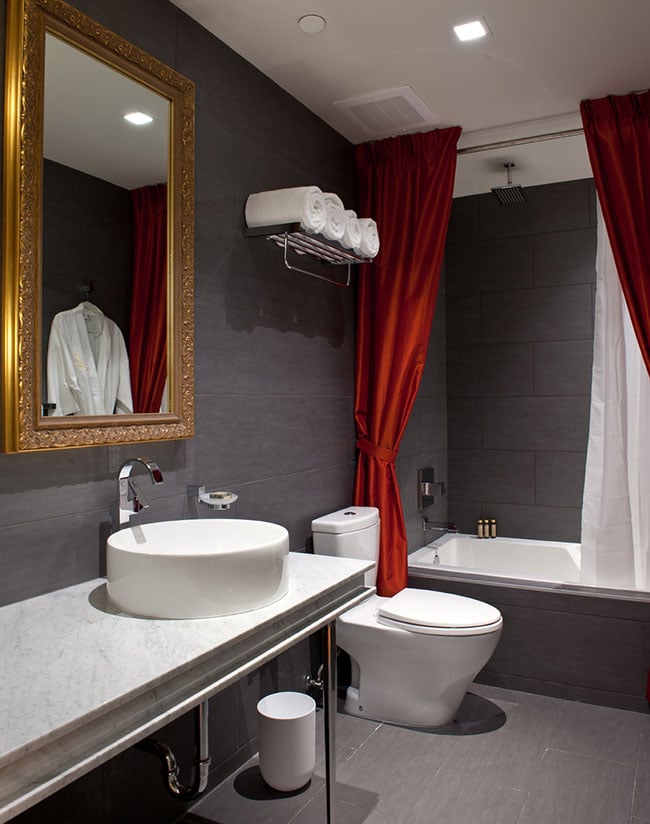 A basic buffet breakfast was laid out on the large verandah area at the front, which also doubles as a café/restaurant/bar throughout the day. It was a great spot to start the day, and plan out my next Miami adventure!
Address: The Leslie, 1244 Ocean Drive Miami Beach fl 33139.
Prices: From £200 per night.
Find out more and book now.
Many thanks to The Leslie and The Shepley for inviting me to stay during my time in Miami. As always, opinions are my own.