From visiting fairy-tale towns to adrenaline-fuelled adventures at one of Europe's best theme parks, it's time to find out the best things to do in the Black Forest In Germany in summer.
Germany's Black Forest and surrounding areas offer beautiful landscapes, highs of 25 degrees, fairy-tale towns and one of Europe's best theme parks. I'll admit, I've never started planning a summer holiday and thought "let's go to Germany". Yet, when I was invited to explore the south-west of the country, I was pleasantly surprised!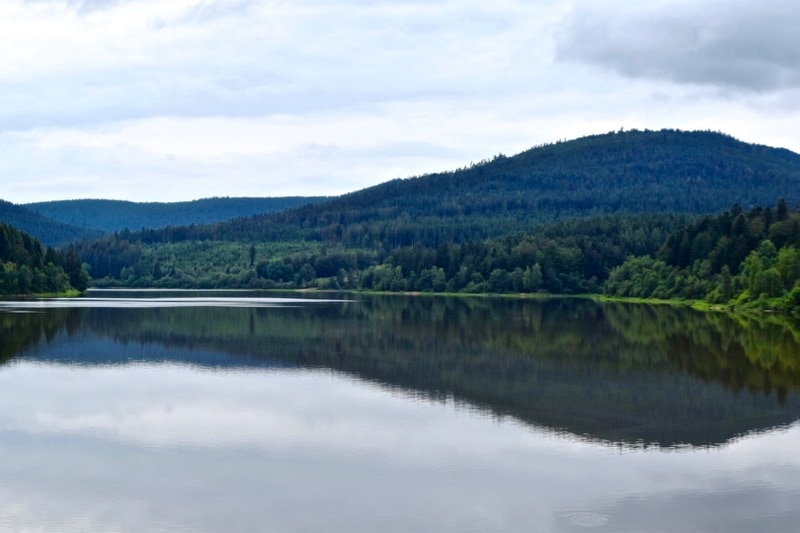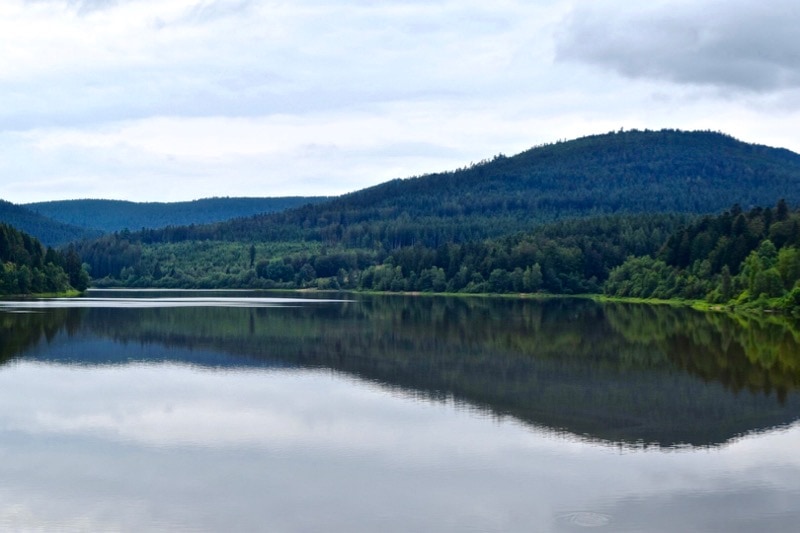 The best way to see this part of Germany? On a road trip of course! After all, this is a seriously beautiful part of the world – somewhere you'll definitely want the freedom to stop for a few photos along the way! So, time to take you with me as we find out the best things to do in the Black Forest in Germany in the summer months.
Hike To Triberg Waterfall
Located in the town of Triberg is Germany's tallest and possibly most scenic waterfall. It stands at a height of 163m and has multiple cascades. There are easy-to-follow routes up, and as you climb, you'll get to see the waterfall from different angles.
The falls are accessible all year round and some say the viewing experience is even more spectacular in the evenings. Walking through the surrounding area, you can also discover a hidden tree house, tiny rivers and a rocky beach.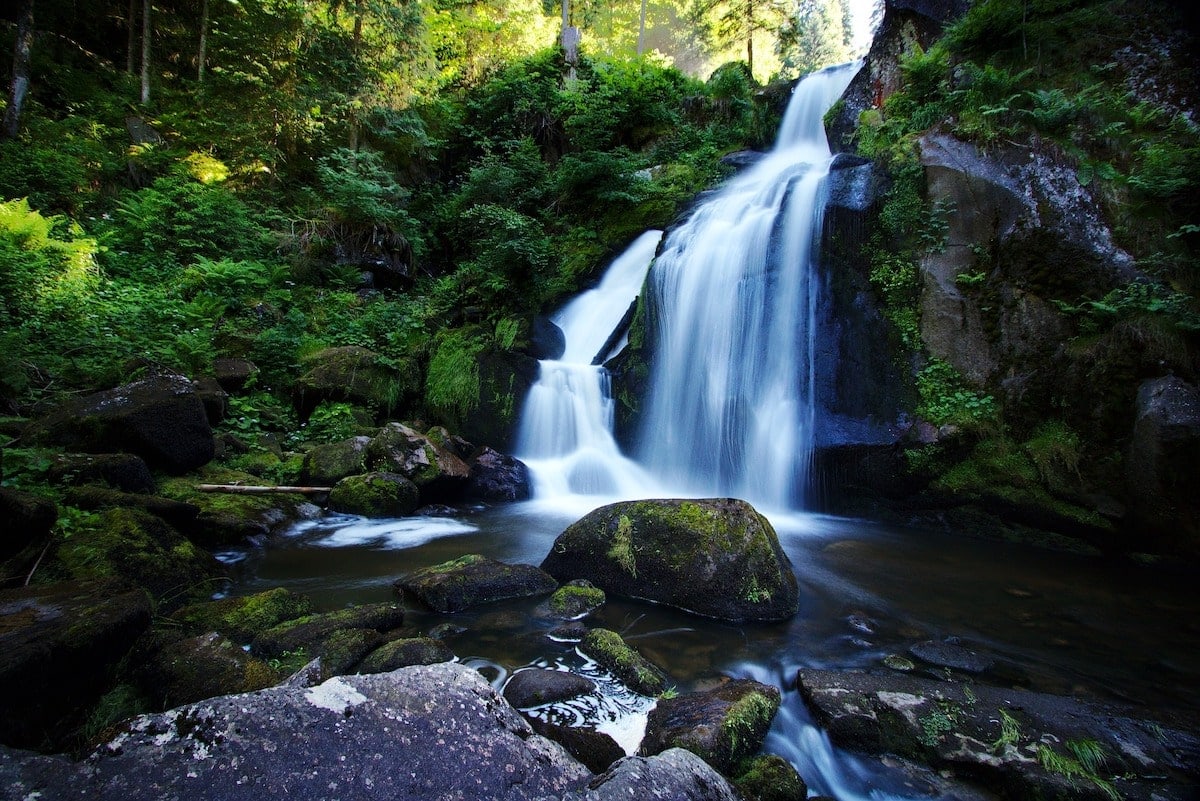 Visit Baden-Baden
Baden-Baden was put firmly on the map after the Romans discovered thermal waters there. By the 1800s, the spa town was frequented by royalty, celebrities and the world's elite. They enjoyed extravagant holidays in upmarket surroundings, while enjoying the healing properties of the water.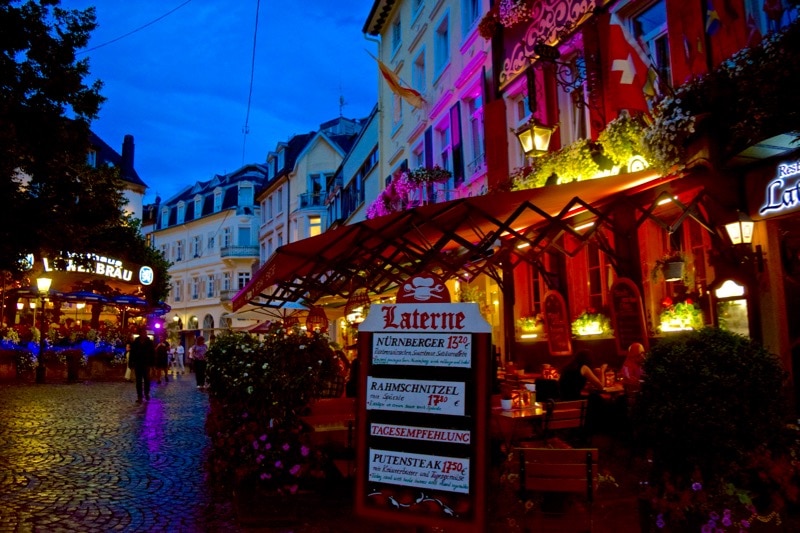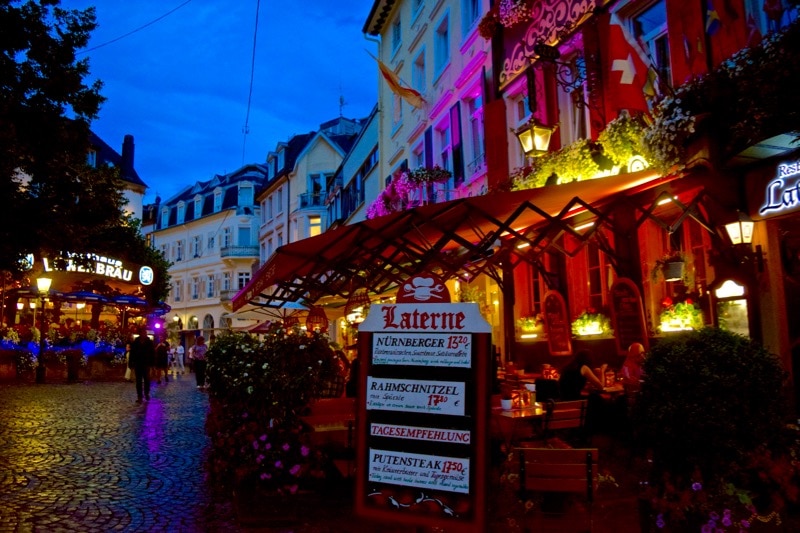 Visit The Spa In Baden-Baden
With this in mind, there was only one thing for it – I had to visit the spa! Caracalla Spa is no ordinary spa. The stunning architecture features a large glass dome, several pools, steam rooms and a Roman saunascape (be warned – clothing is NOT permitted in the sauna!) It's pretty spectacular and 19 EUR buys you a 3 hour pass – more than enough time to unwind and relax. One of my favourite things is that it's open until 10pm so you can have a nighttime swim if you fancy! This is one of the top things to do in the Black Forest in Germany in summer or winter.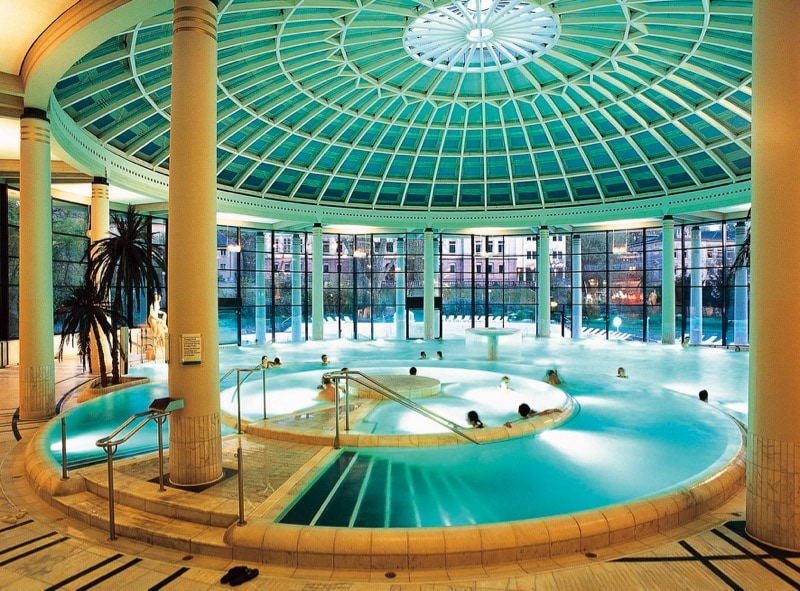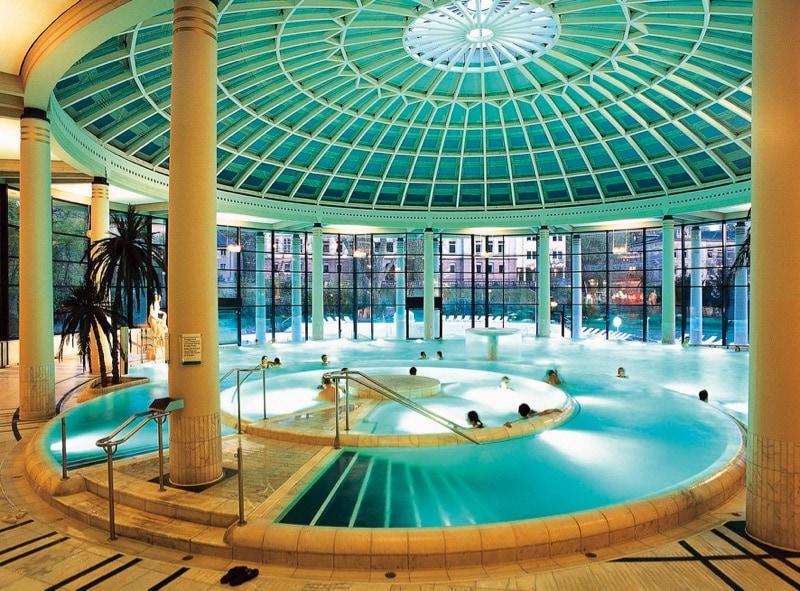 Enjoy Baden-Baden's Restaurants
I also enjoyed spending time on Lichtentaler Allee – the lush park area that runs along the River Oos. It was a beautiful place for a wander, plus as night falls, it's the top place in town for an al-fresco dinner. I spent the evening at Rizzi WineBistro & Restaurant where the menu featured sushi, seafood platters, truffle burgers and wiener schnitzel. I was starving so went for a huge, tasty burger. Not only did I love the setting on the terrace, I also really liked the chilled out soundtrack provided by the DJ!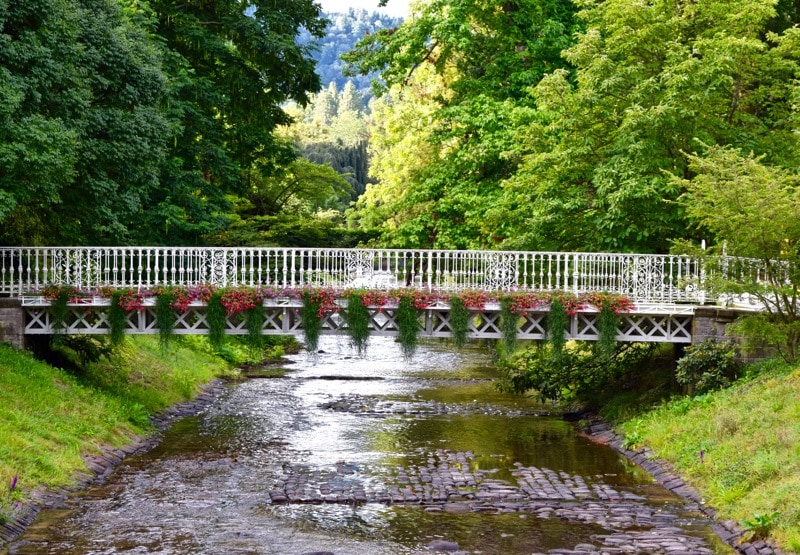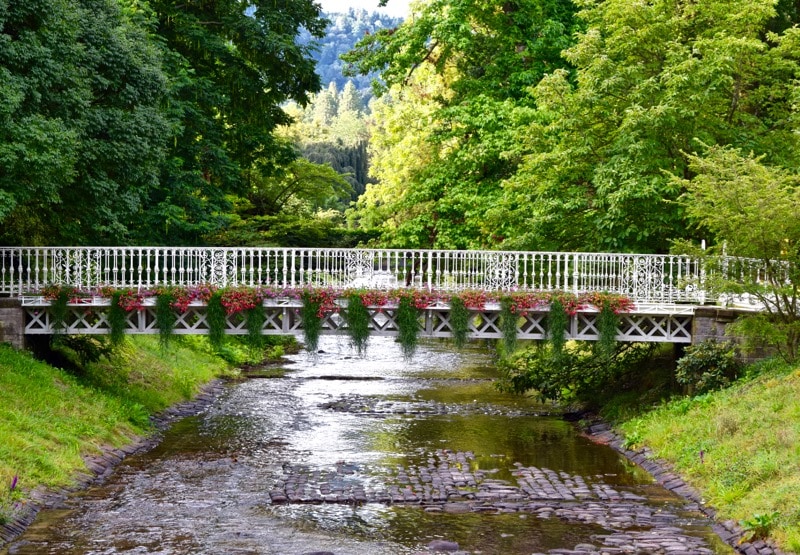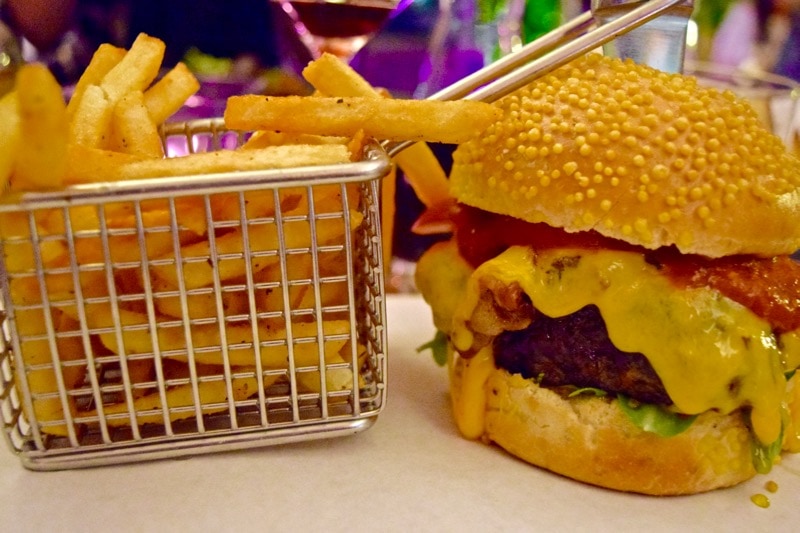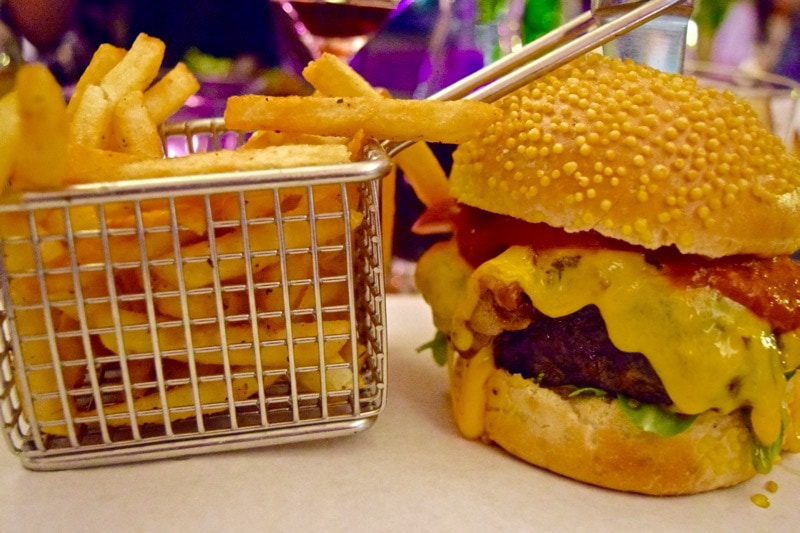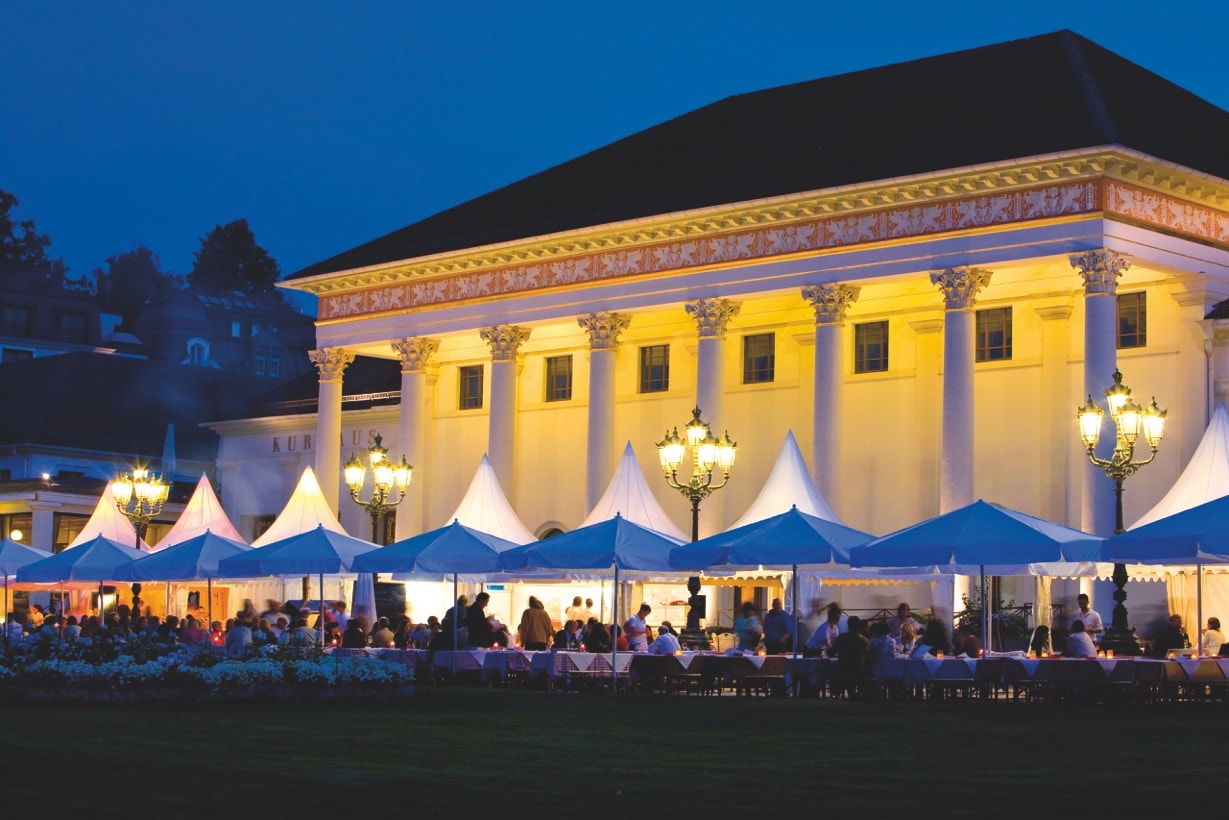 Explore The Black Forest
At over 6000km squared, The Black Forest isn't somewhere you can cover in a few days! However, with limited time you can enjoy some scenic drives, walks and adventure activities in amongst the pines and firs. As we drove along the Black Forest mountain road we saw epic tree-filled landscapes, lakes, fairy-tale castles, and chocolate box towns. It was stunning… and easy to see why the views had inspired the Brothers Grimm to write their fairy tales.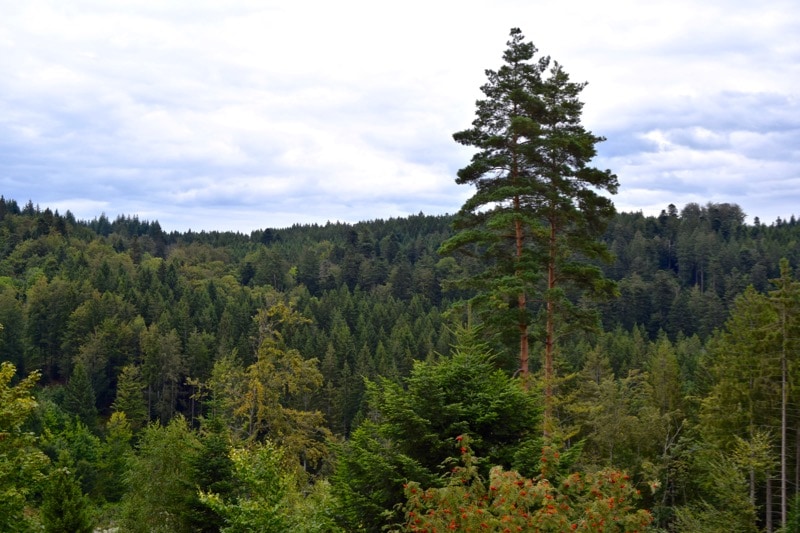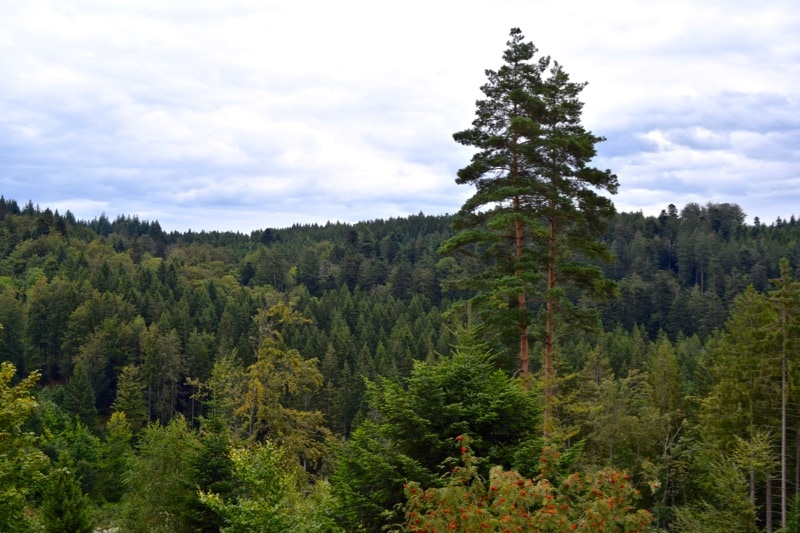 We travelled past a huge reservoir surrounded by trees, and when I spotted a dam casting mirror reflections, I just had to stop for a photo! Taking time to explore this region is definitely one of my top things to do in the Black Forest in Germany in the summer.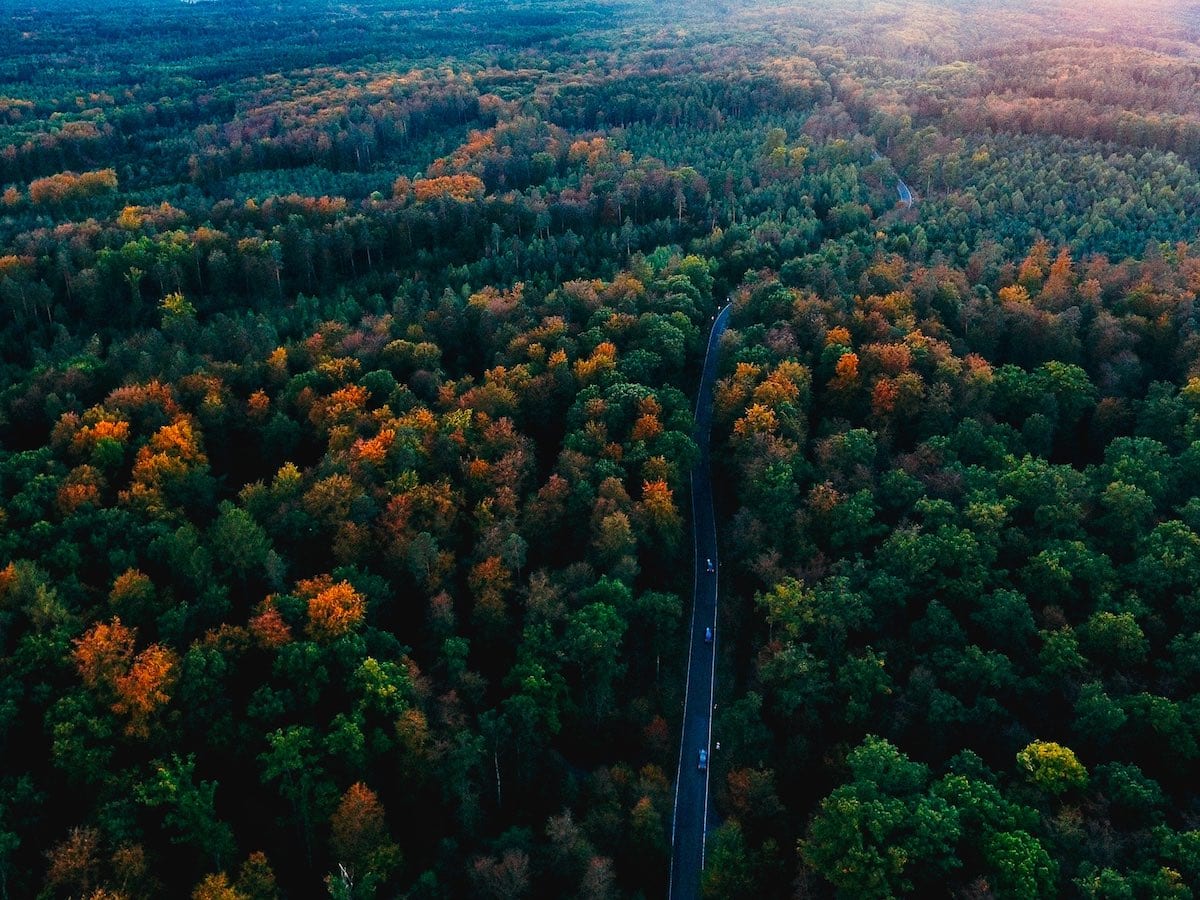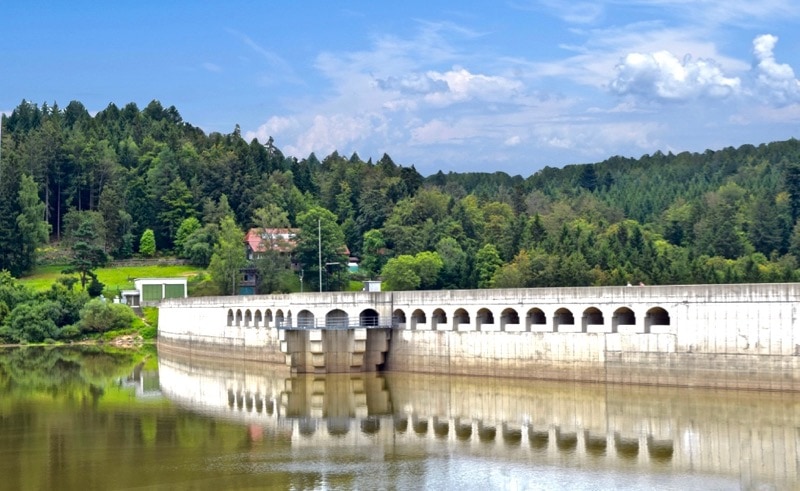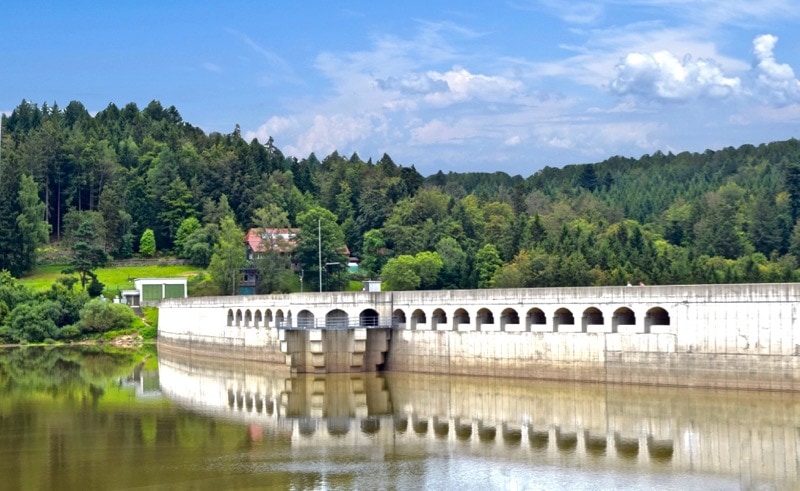 Enjoy The Roses At Rosengarten auf dem Beutig (Rose Society Garden)
Step into a fairy garden filled with blooming roses, blossoms and the most spectacular flowers you could imagine. With countless rose bushes, rose arches and rose-lined pathways in all the colours of the rainbow, it's one of the prettiest places to visit in the Black Forest in summer.
Visit in June to attend the annual Rose Concerts, where you can listen to the Philharmonic Orchestra of Baden-Baden while enjoying the scents of the flowers. For a romantic getaway, make sure to visit in the evening as the sun is setting, as the rose arches light up exuding a soft magical glow!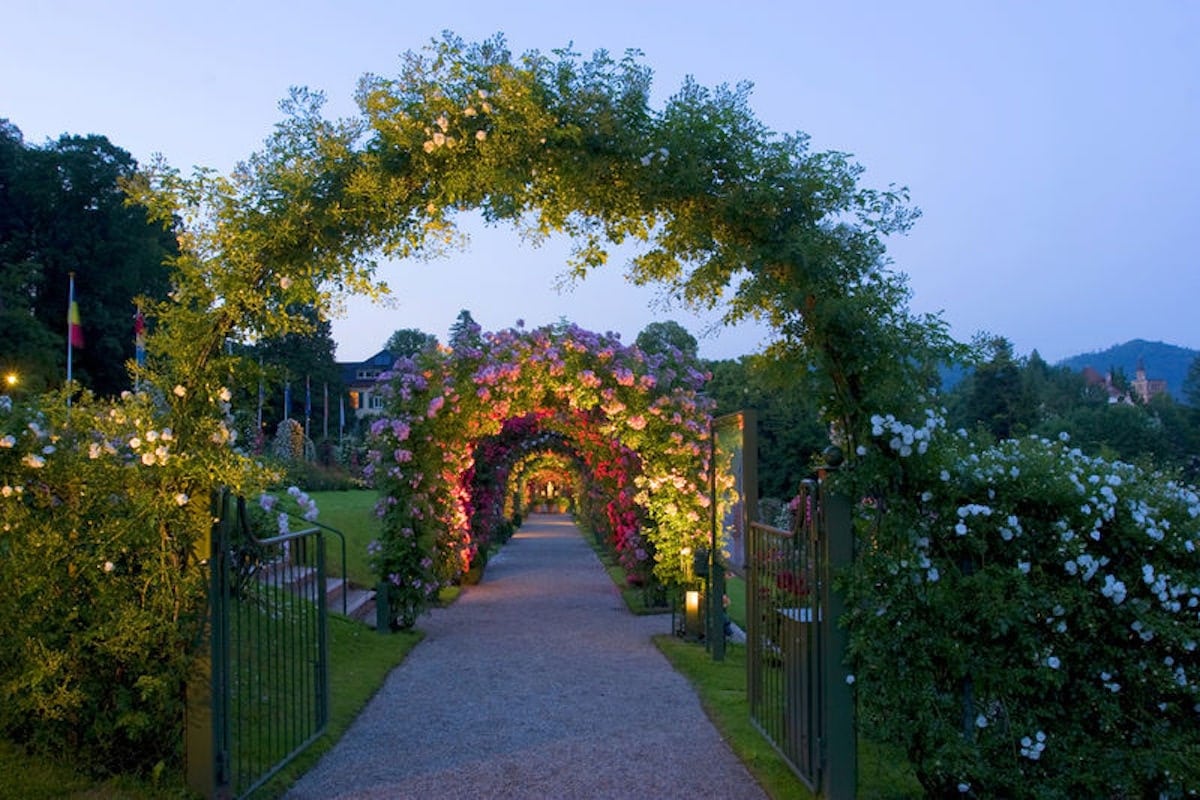 Explore Lake Titisee
One of the Black Forest's most visited attractions, Lake Titisee is the largest natural lake in the area. The 2km lake was formed by a glacier, so the water is wonderfully pure.
There's a range of activities and water sports to try, including swimming, boating, climbing, tobogganing, sailing and windsurfing. Once you escape the crowds, it's a gorgeously peaceful spot – perfect for those wanting to fully relax and unwind. Take a hike around the lake to get the full experience of Lake Titisee or rent a bike to pedal through the forest around the lake.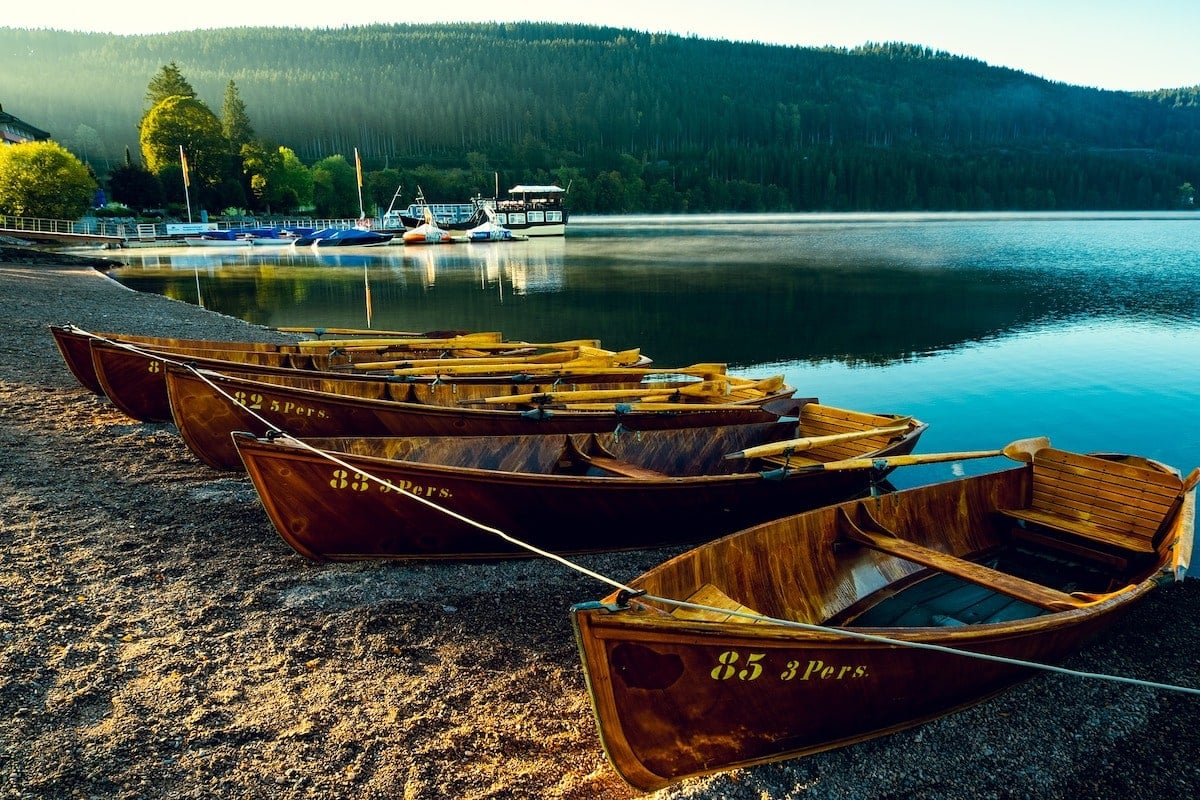 Visit Mehliskopf For Some Outdoor Activities In The Black Forest
We spent the morning at ski school Mehliskopf which doubles as an outdoor adventurer's dream in the summer! For 4 EUR you can hop on a toboggan and enjoy the alpine coaster. The most fun thing about it? You control the speed so there's a chance to pick up some serious speed if you're brave enough!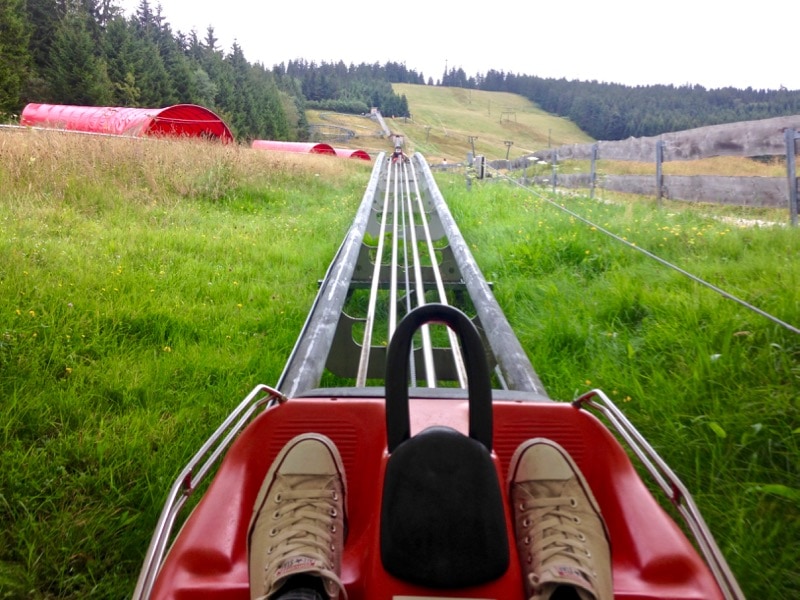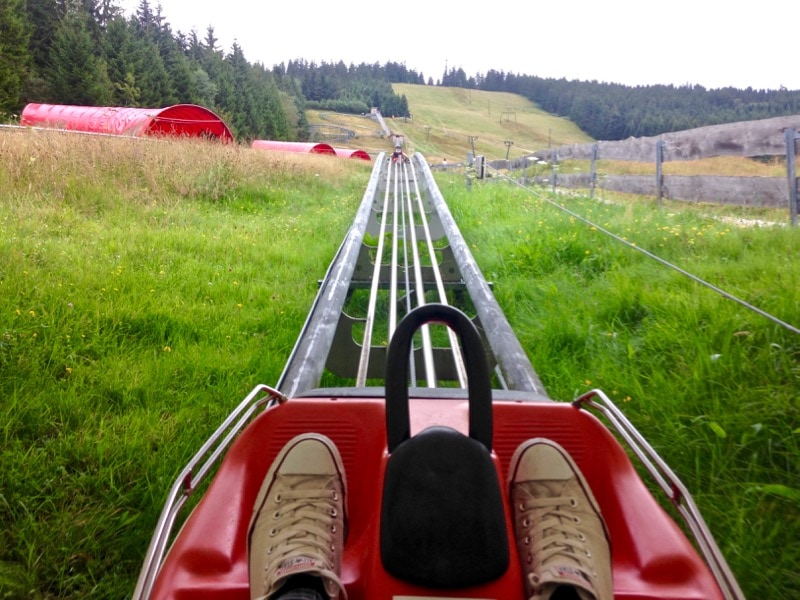 For 23 EUR we took on the mental and physical challenge of the tree top adventure park. I've been zip-lining several times but I've never done anything like this! After a very thorough safety briefing we were let loose in the trees and started to hop over moving platforms, zip-line 14m above the ground and manoeuvre fun elements such as the flying chair! With the Fly Baden competition winners in tow, we had a giggle as we wobbled around.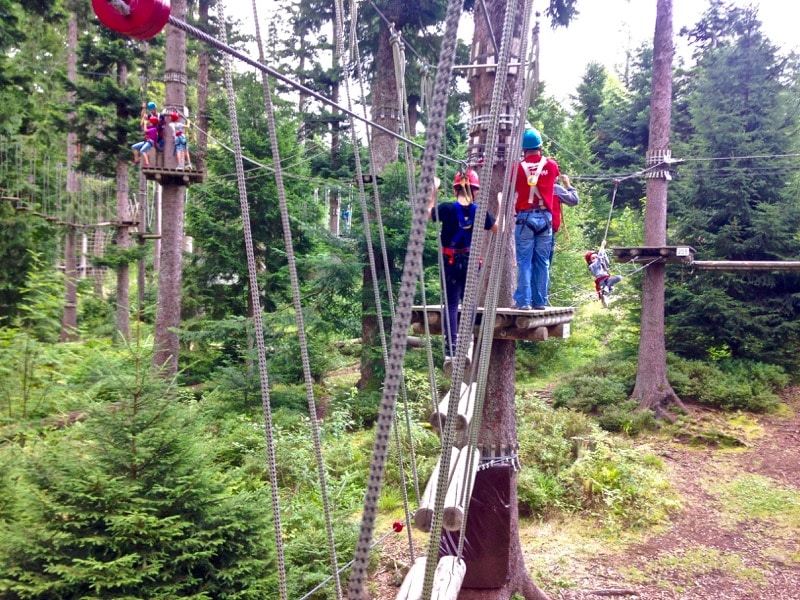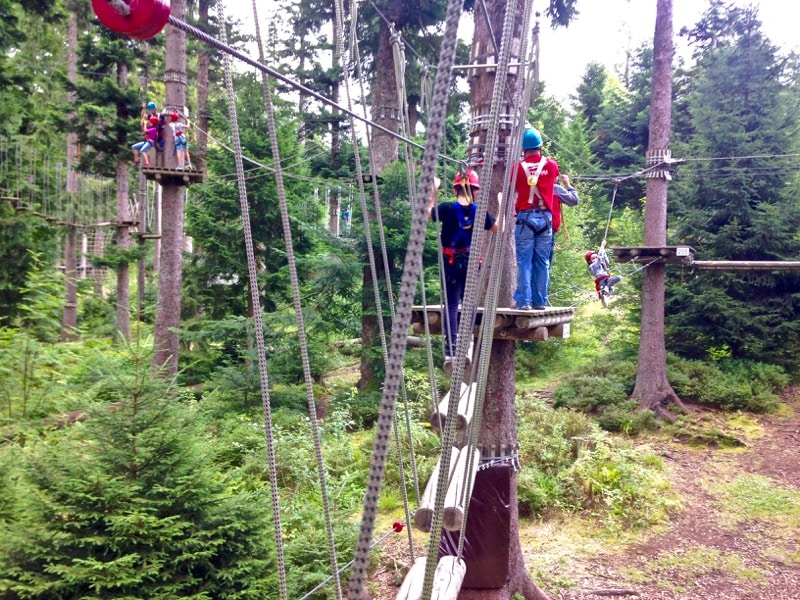 Take A Train Through Hell Valley (Höllental)
Travelling through this stunning 9km stretch of valley between Freiburg and Hinterzarten is one of the best things to do in the Black Forest. In the past, parts of the valley were so dark and narrow that travellers felt like they were descending into hell, hence the name.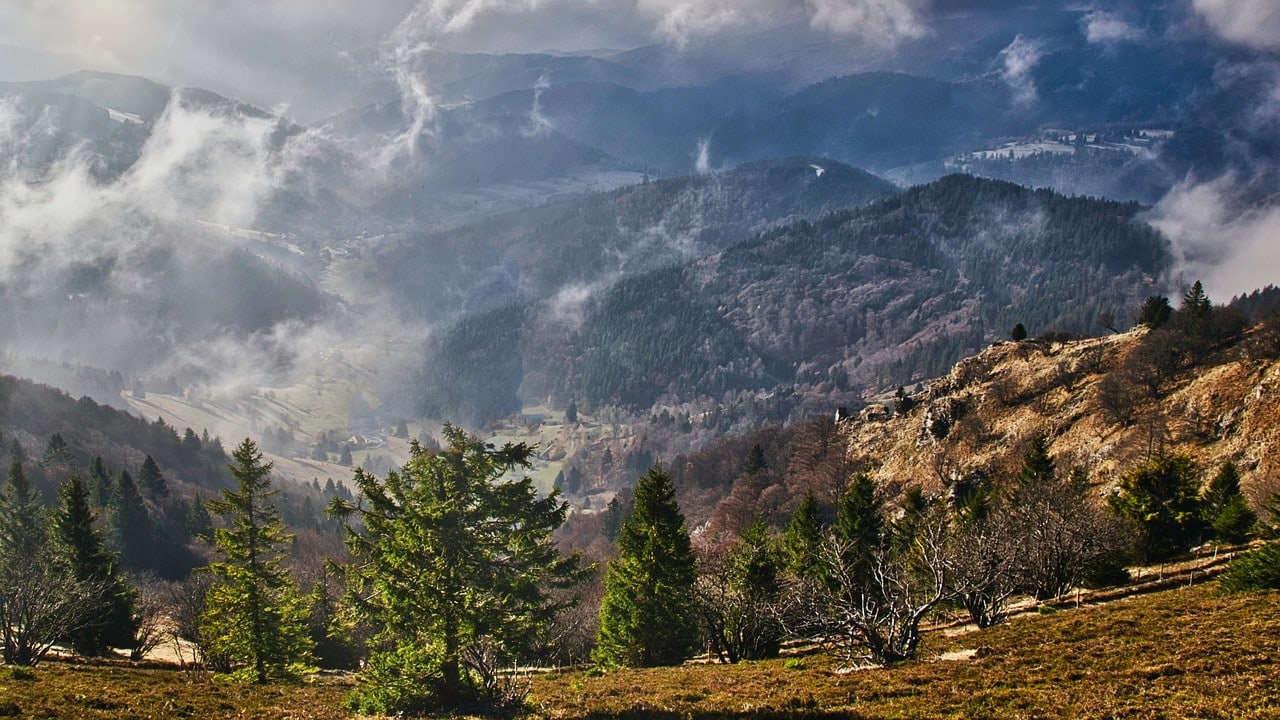 Hiking enthusiastic will enjoy the route, or for those looking for a less exhausting way to experience it, you can also take a train ride through Hell's Valley. The route is known as one of the most scenic train rides in Germany. With regular trains from Freiburg, Hell Valley Railway takes you up 2,000 feet, passing through dramatic scenery, with steep gradients and beautiful views throughout. One of the prettiest and most famous parts of the whole journey is where the train crosses the 40m high Ravenna Bridge. Make sure you have your camera ready!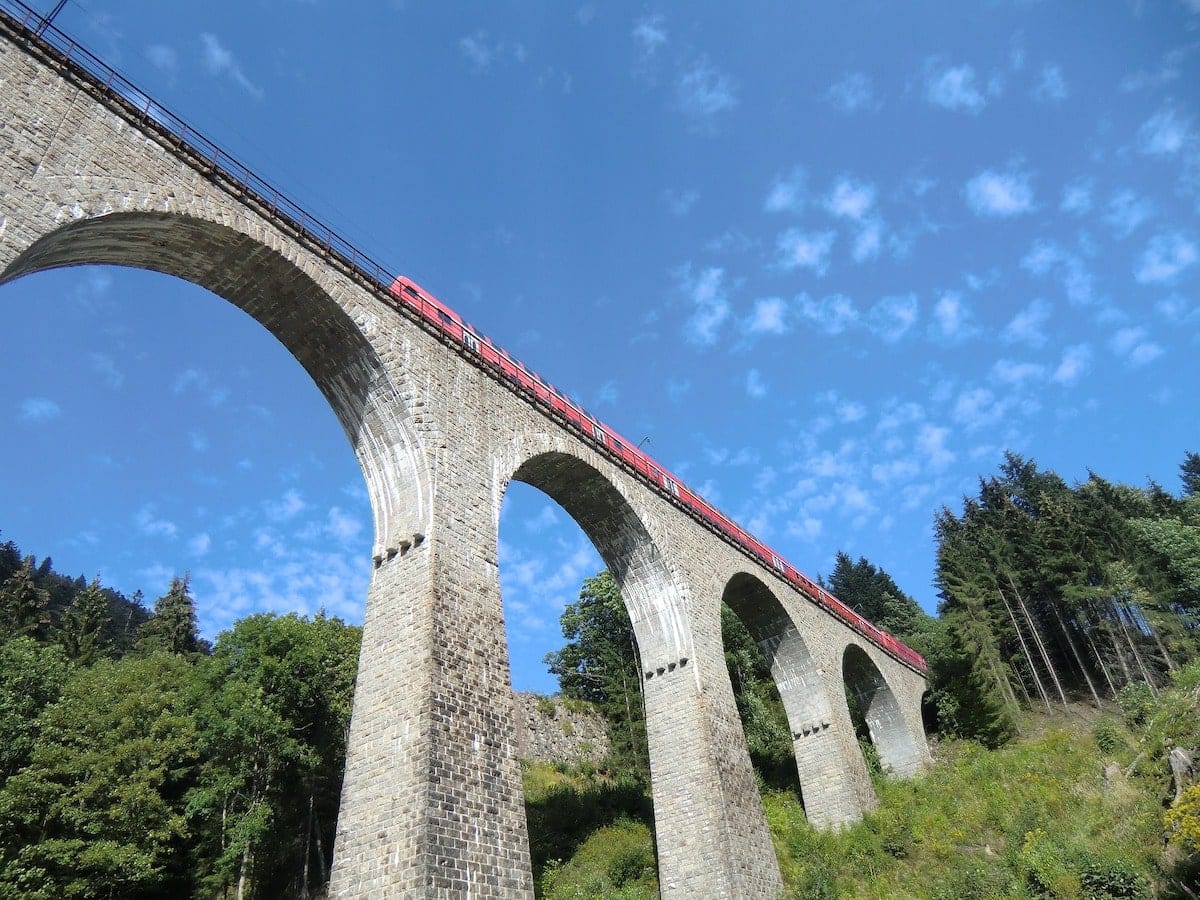 Spend Time Exploring The City Of Karlsruhe
It really was turning into a trip of extreme contrasts. After our outdoor adventures in the Black Forest we arrived in the university city of Karlsruhe. It's one of the largest cities in the region, and famous for technology and art. I picked up a Karlsruhe Card (adults 18.50 EUR / Children 9.50 EUR) which gives you entry to top attractions including the Zoo, Karlsruhe Palace and the Botanical Garden, meanwhile the competition winners headed to the waterpark (which they said was a lot of fun!)
While researching Karlsruhe I discovered it inspired the layout of Washington DC. Yes, from the central area, the streets fan out in a semi-circle. It's something you can only really take in from aerial photos like this one.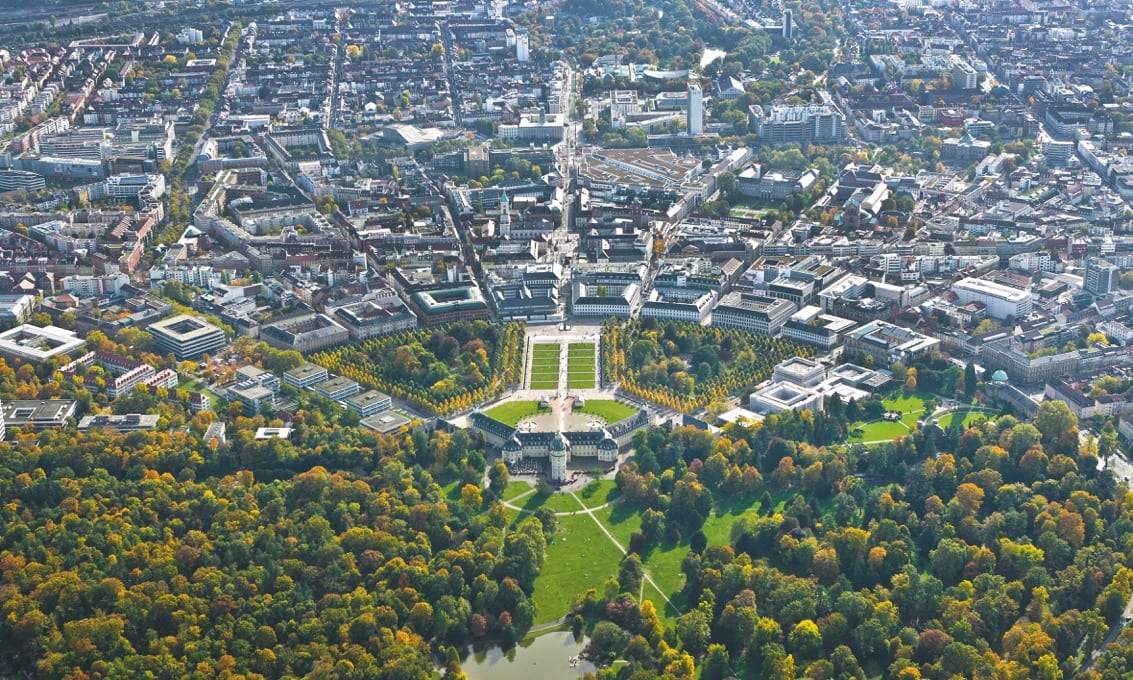 Visit Karlsruhe Palace
I spent a slightly wet afternoon checking out Karlsruhe Palace. Built in the 1700s, it's a stunning building with spectacular grounds and manicured gardens. I climbed the tower in the centre and while visibility was low due to the rain, it resulted in a slightly mysterious, magical view! Even better though – the views of the palace at night – definitely one of my top things to do on a Black Forest trip. Over the summer the Palace hosts Schlosslichtspiele – a free illumination festival with nightly projections by different artists. It was amazing to see how many people turned out for it and some of the projections were stunning.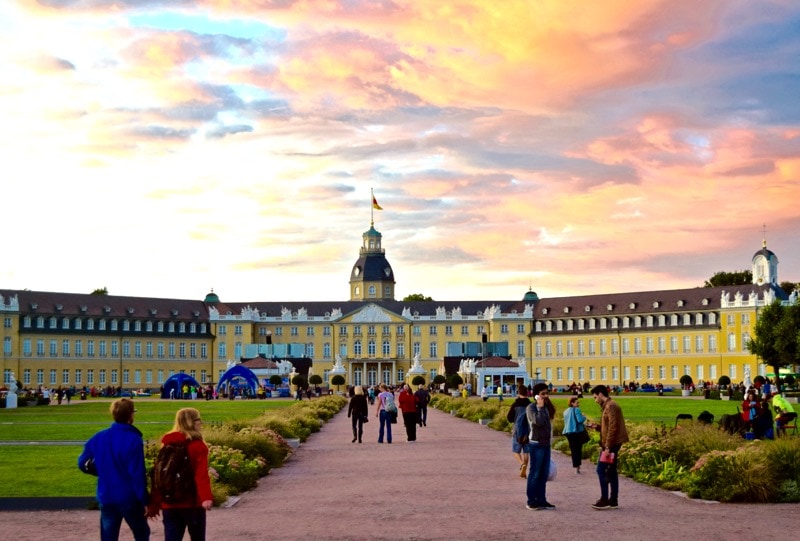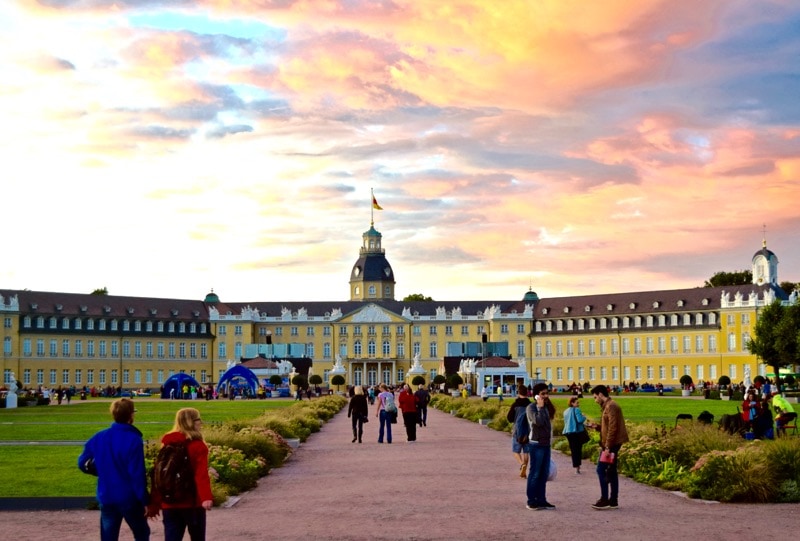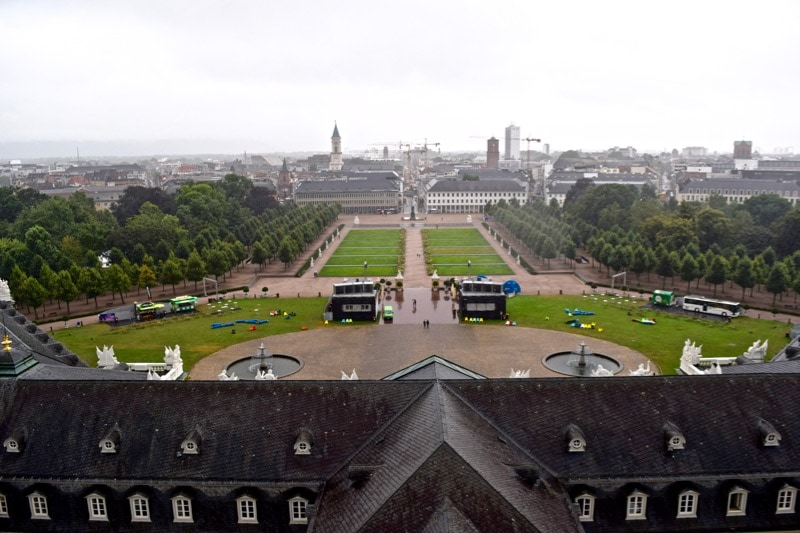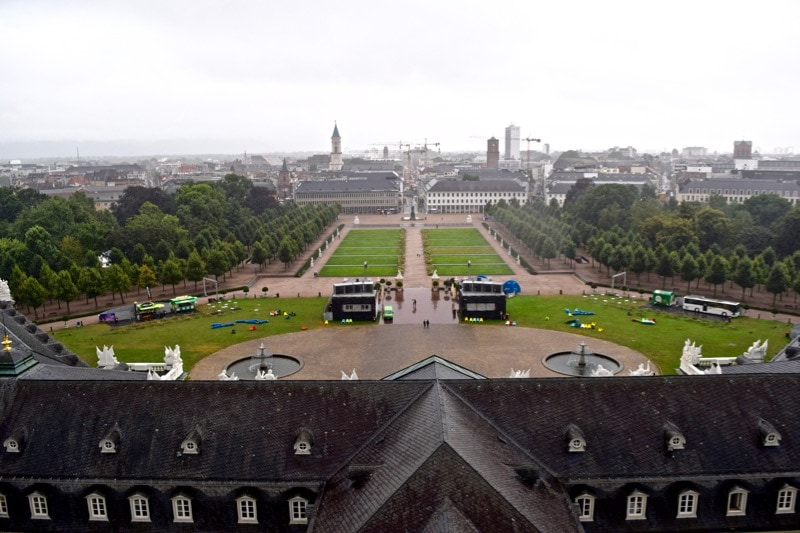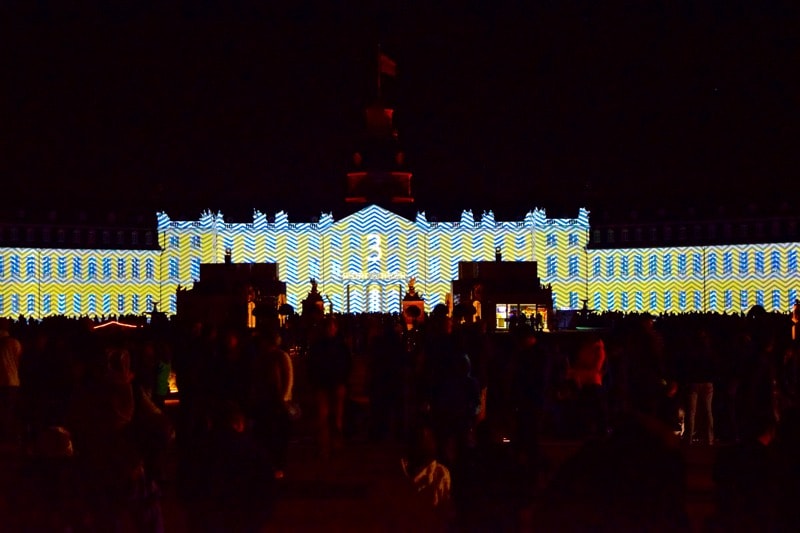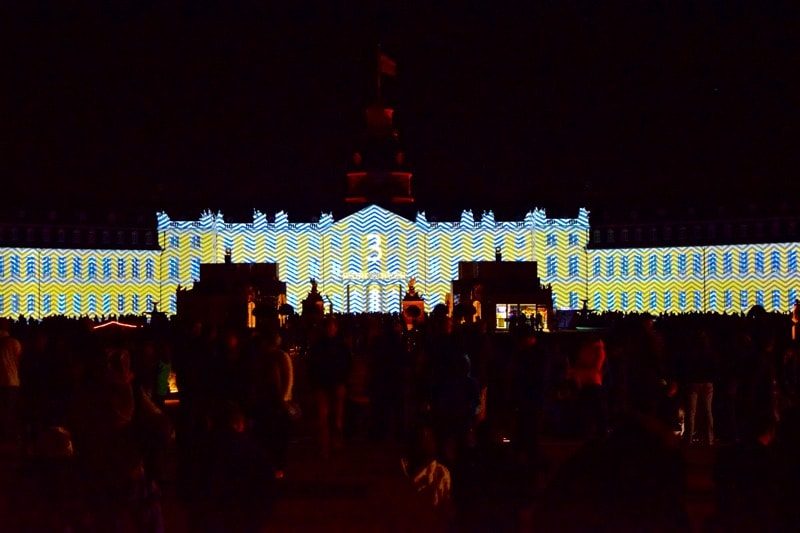 After a delicious cocktail in uber-sophisticated cocktail bar Carlos (where I accidentally ordered a drink with 53% rum!) we tucked into a tasty dinner at stylish burger joint Hans im Glück. It was heaving with a really mixed clientele – students, families, couples. While they specialise in burgers I felt I couldn't have ANOTHER burger after the previous night! I went for an enormous chicken salad which came topped with parmesan, seeds and small sprouts. Natalie and I shared a huge portion of crisp sweet potato fries and worked our way through the dedicated mojito menu!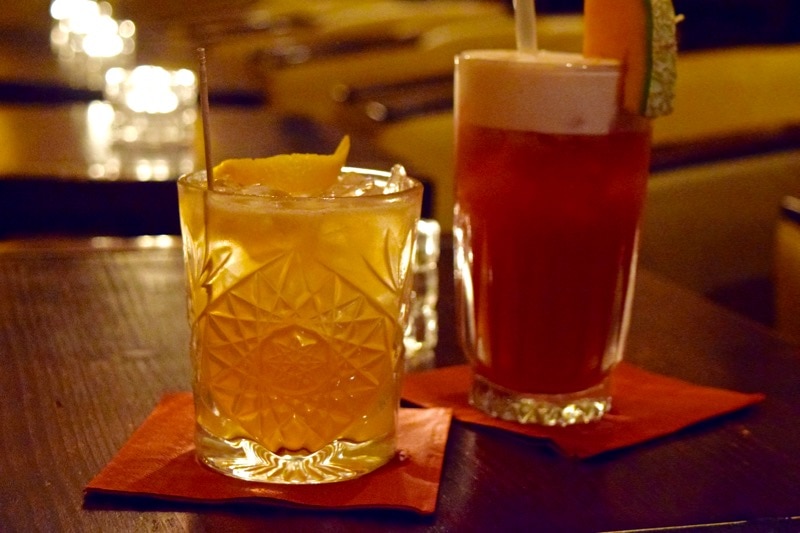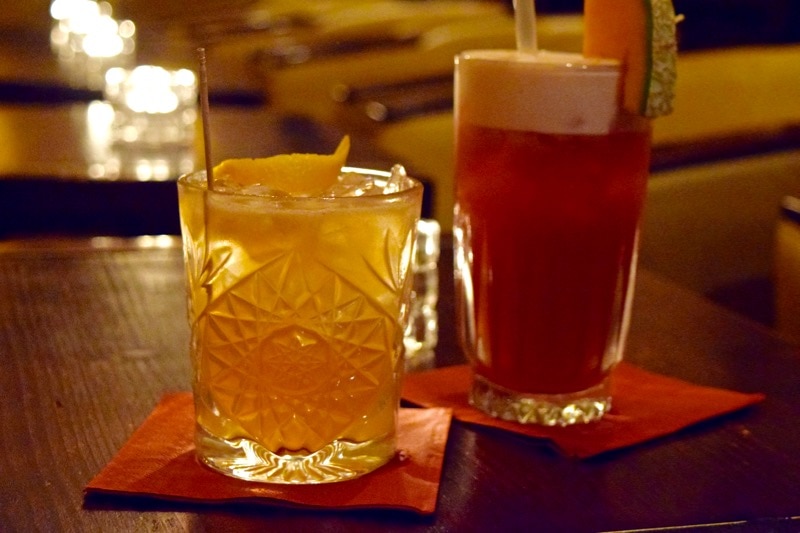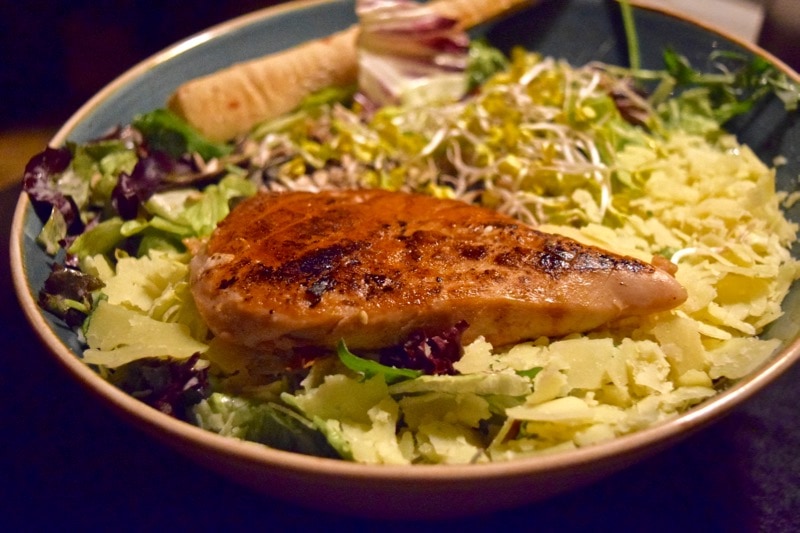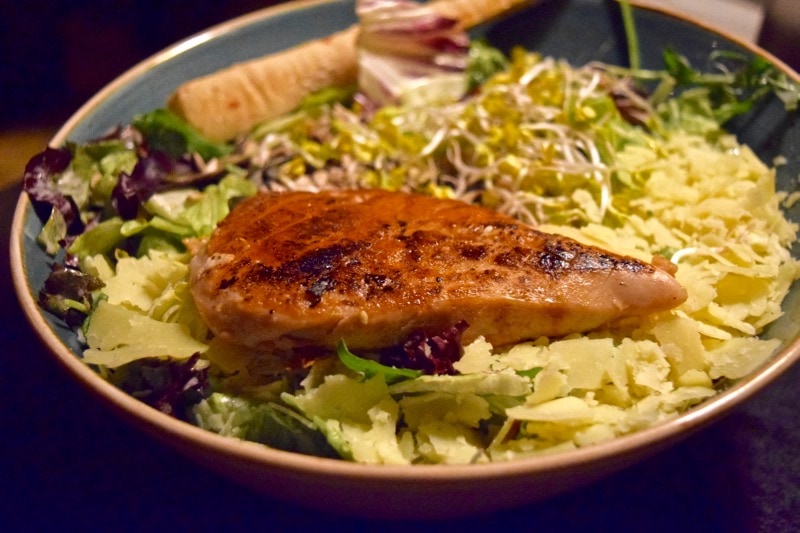 Enjoy The Rides At Europa-Park
Read my full review of Europa-Park here: Is Europa-Park worth visiting?
The final stop on this trip was at Europe's second biggest theme park resort after Disneyland Paris – Europa-Park. Despite huge visitor numbers, plenty of awards (including being named Trip Advisor's Best Theme Park In Europe) it's barely known in the UK. It's one of my top places to visit in the Black Forest in Germany!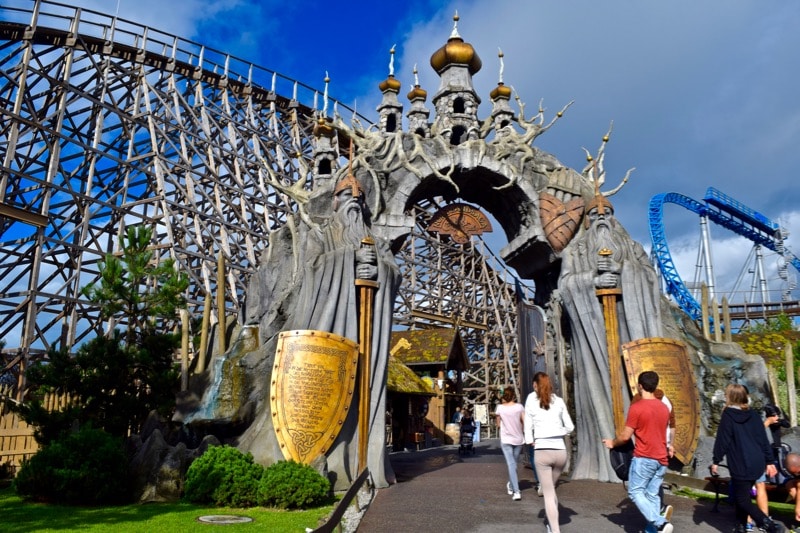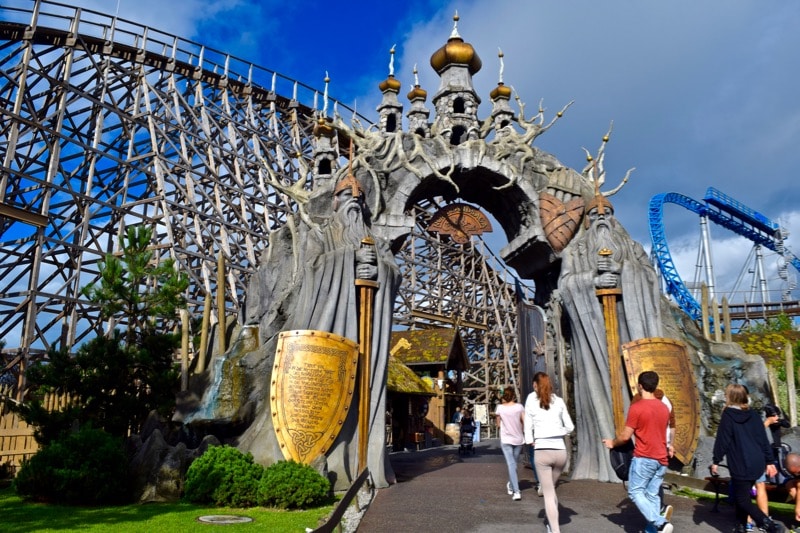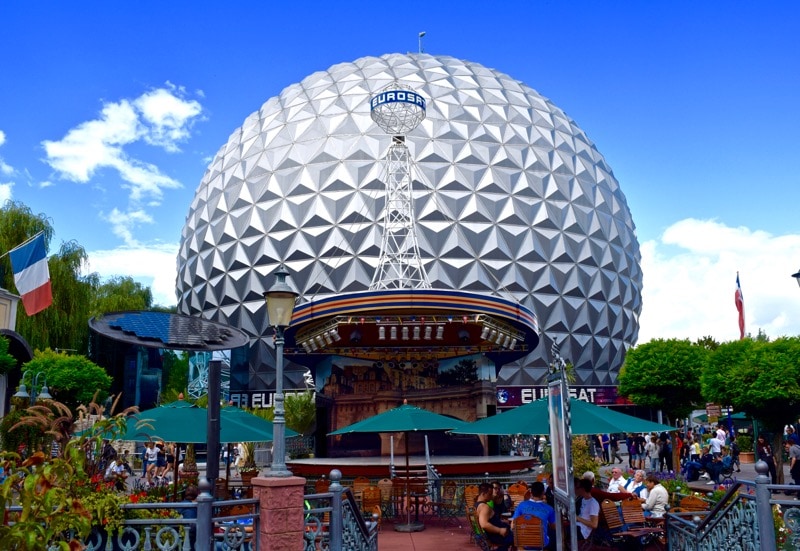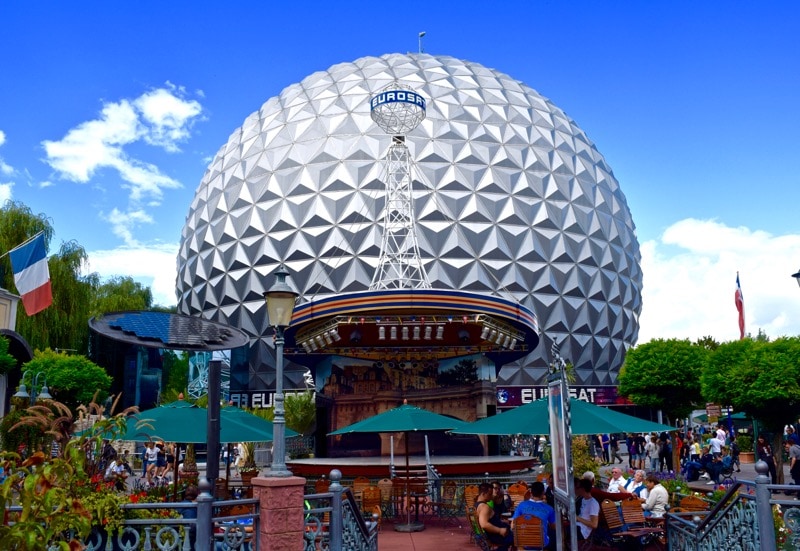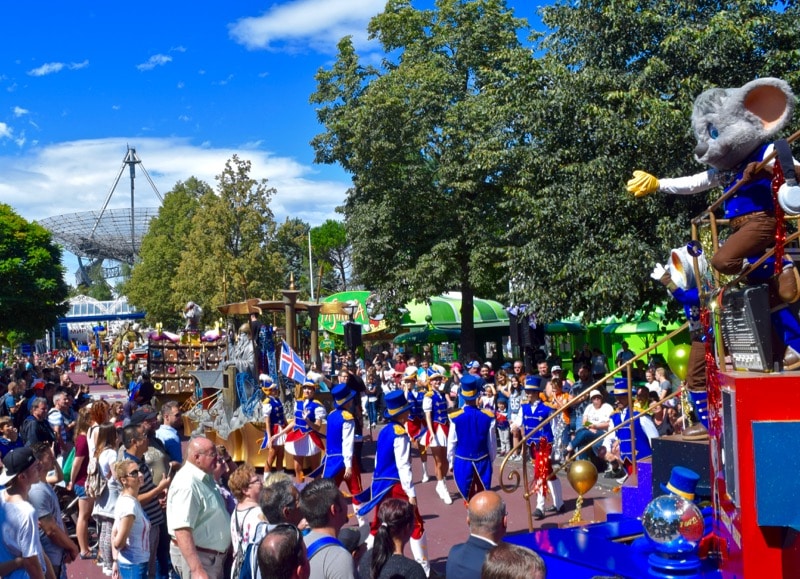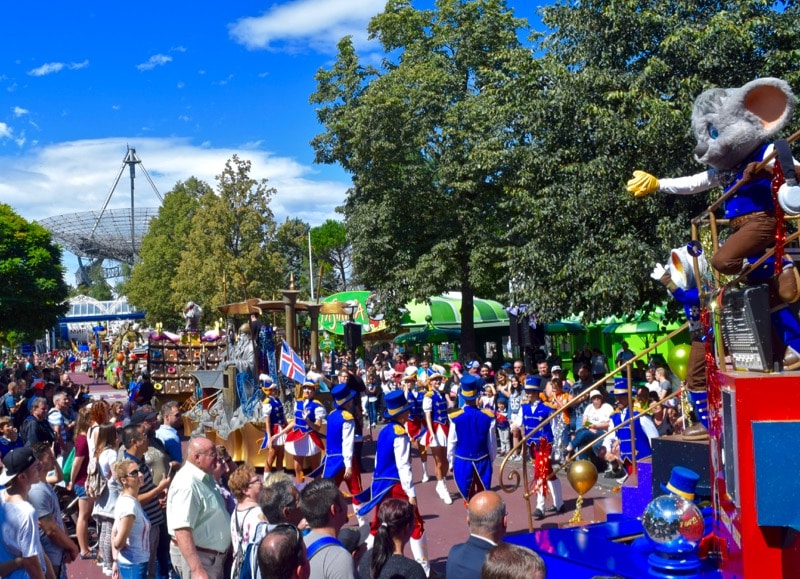 I visited last year (read more about that here) and haven't stopped singing its praises. Split into 14 country-themed areas, you can wander along the canals in Venice, pass black taxis and a reproduction of Shakespeare's Globe in England, before checking out Russia's Mir space station. I particularly liked the Scandinavian and Greek sections which genuinely made me feel like I'd left Germany!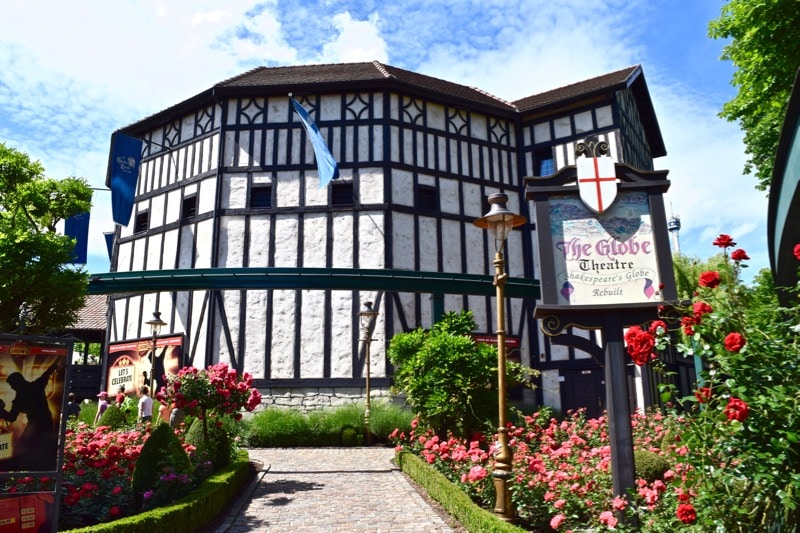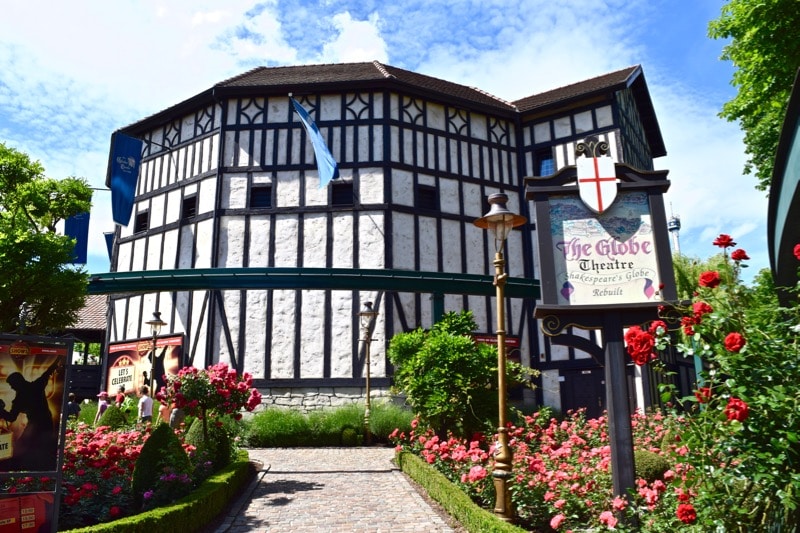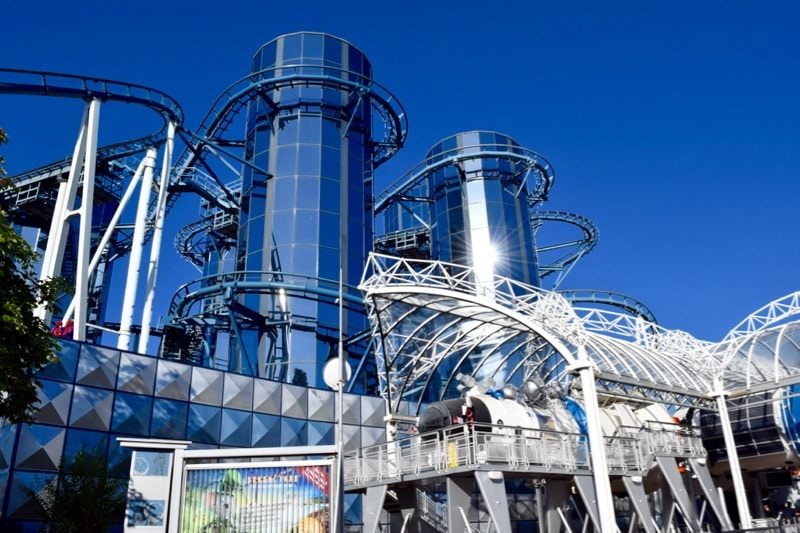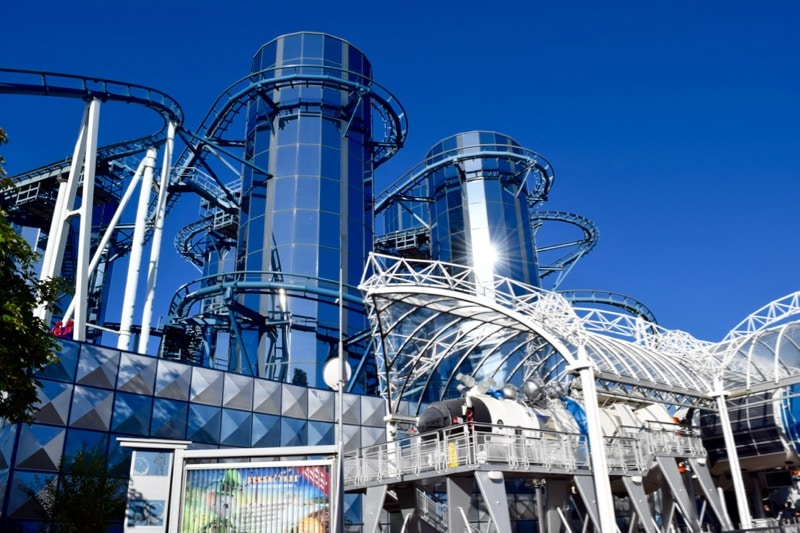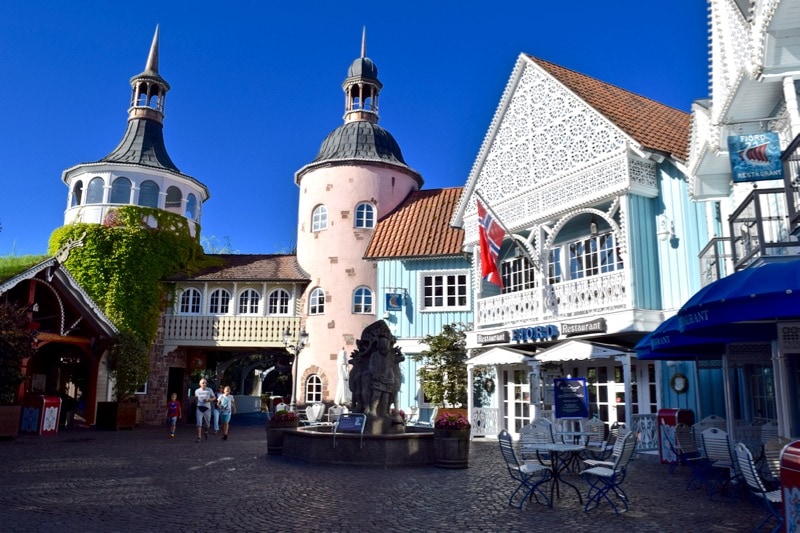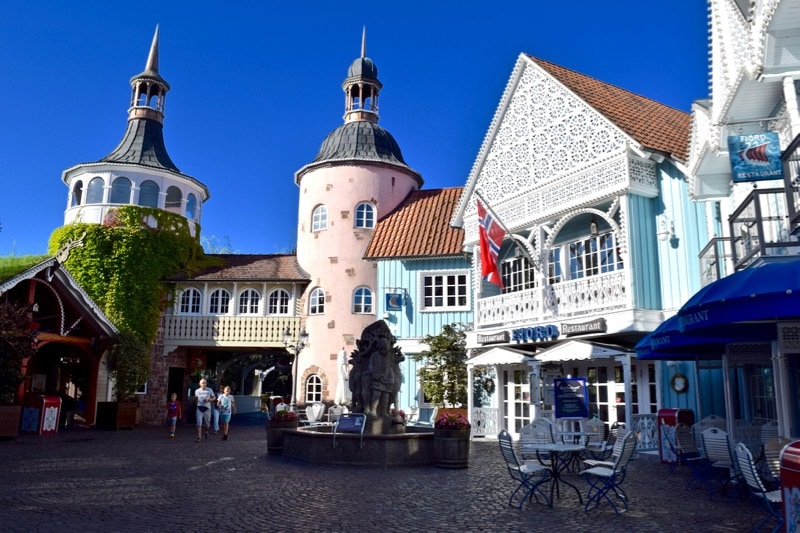 I loved whizzing around on the park's biggest rollercoasters Silver Star, Blue Fire Megacoaster and Wodan, before exploring a brand new section themed around Ireland. I also had the opportunity to try out their latest venture into Virtual Reality rollercoaster technology. You may remember I trialled VR tech last year when they were still developing it. Now, customers can purchase a "Coastality" ticket to enjoy enhanced rides on Alpenexpress and Pegasus. For me, this really is the future! Rides that would be considered tame in comparison to bigger rollercoasters in the park are transformed into thrilling, adrenaline-filled, interactive experiences. I loved it.
Enjoy The Restaurants At Europe-Park
When it comes to food Europa-Park really is leading the way. Within the park there are restaurants serving several different cuisines to an extremely high standard. Not to mention 2 Michelin Star restaurant Ammolite! How many theme parks boast a restaurant on that level?!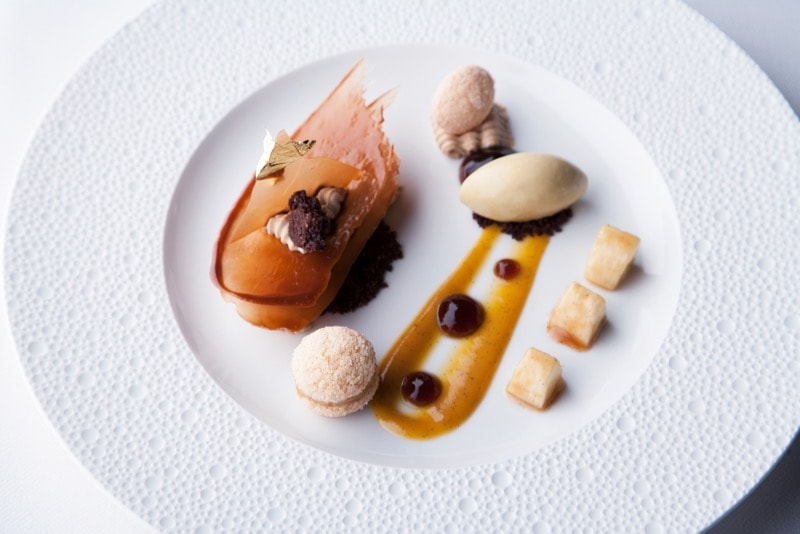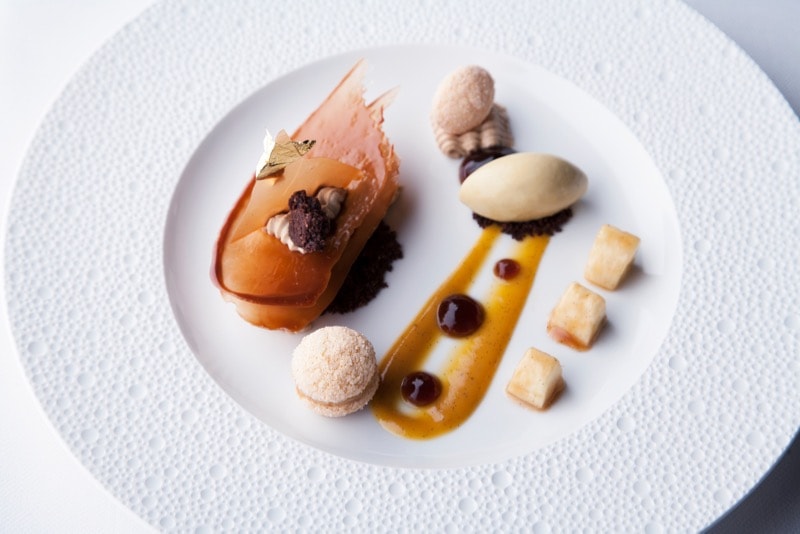 As I didn't make it to FoodLoop last year, I stopped there for lunch on this trip. It's a restaurant which delivers your meal by rollercoaster! Pure novelty… but genius none the less.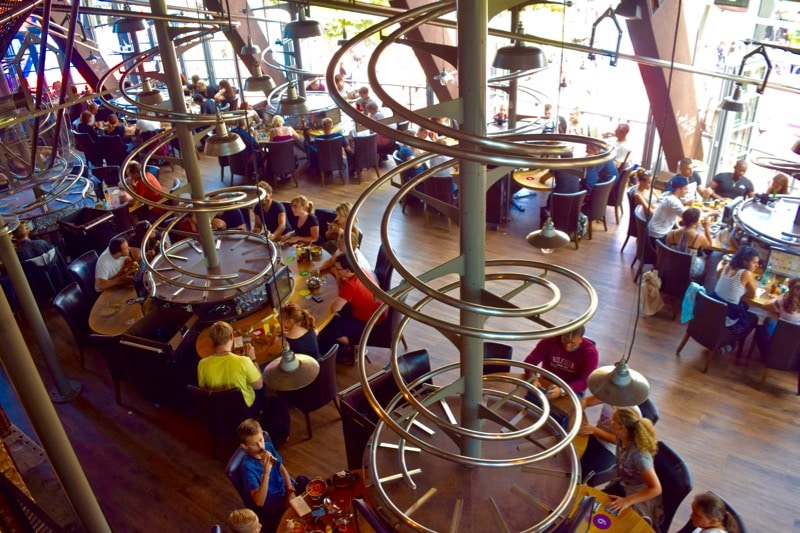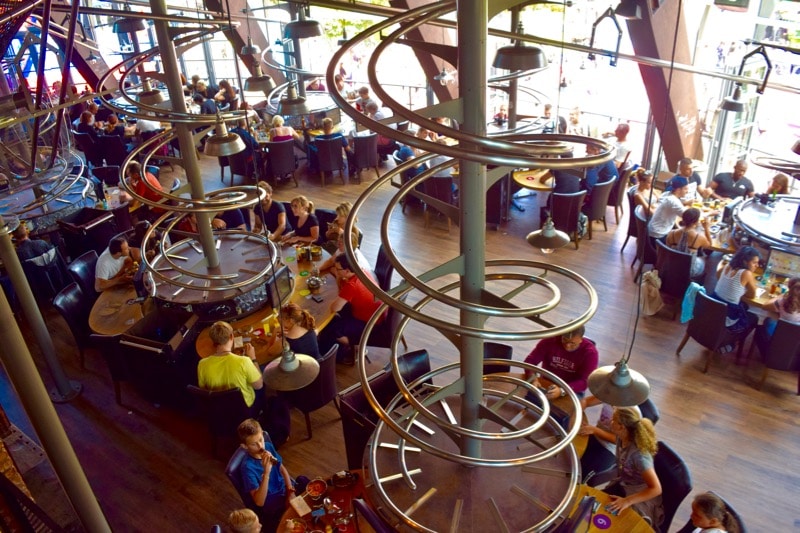 I was SO impressed by how diverse this region of Germany was. With stunning landscapes, tonnes of fun adventure activities, an awesome theme park and great food – it ticks almost all the boxes for a great summer holiday… if only it had a beach!
Where To Stay In The Black Forest, Germany
Here are a few of the places I stayed during my trip…
Baden-Baden: Hotel Merkur is located on a cute side street, with flowers everywhere, and close to the key sights.
Karlsruhe: Ten minutes walk from Karlsruhe Palace is Achat Plaza, a smart business hotel with a great breakfast!
Europa-Park: The luxurious Hotel Bell Rock offers flavours of New England with fully-themed décor, a great pool, restaurant and cocktail bar. I stayed here last year too and loved the fact the family rooms have bunk beds disguised as boats!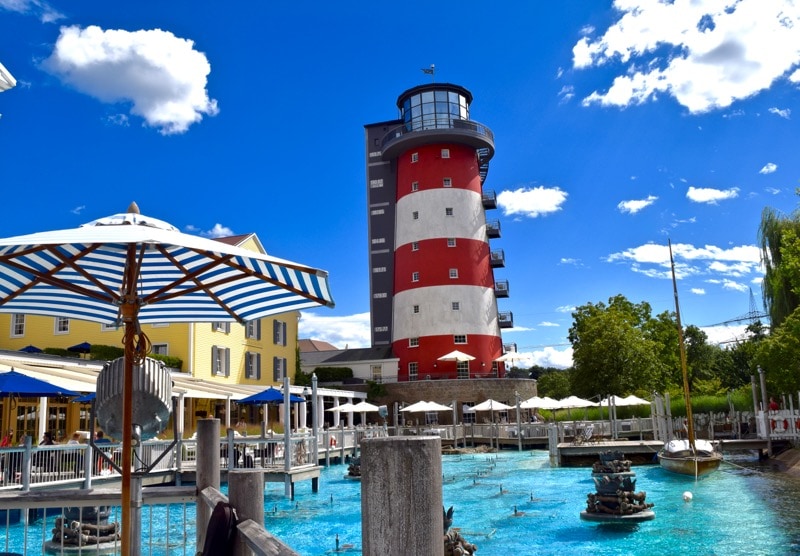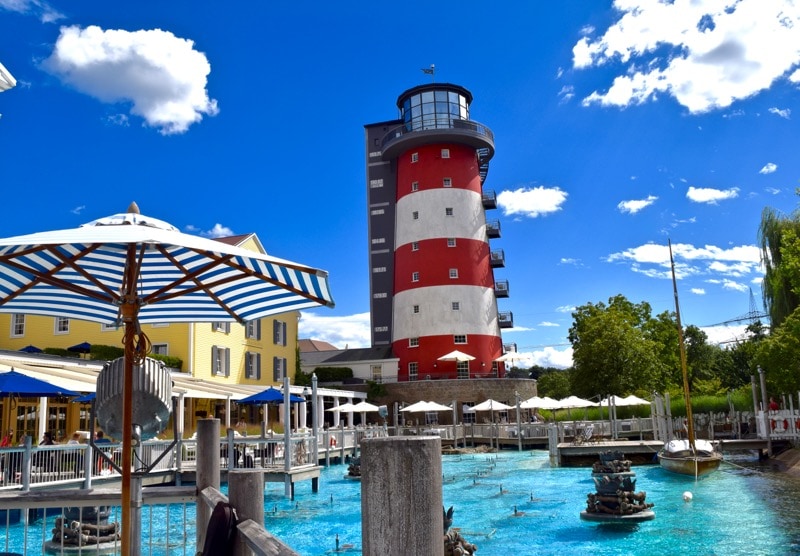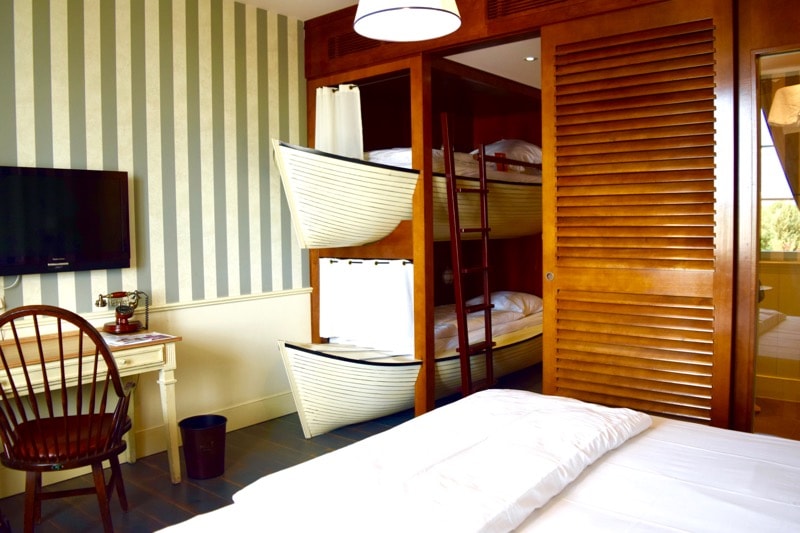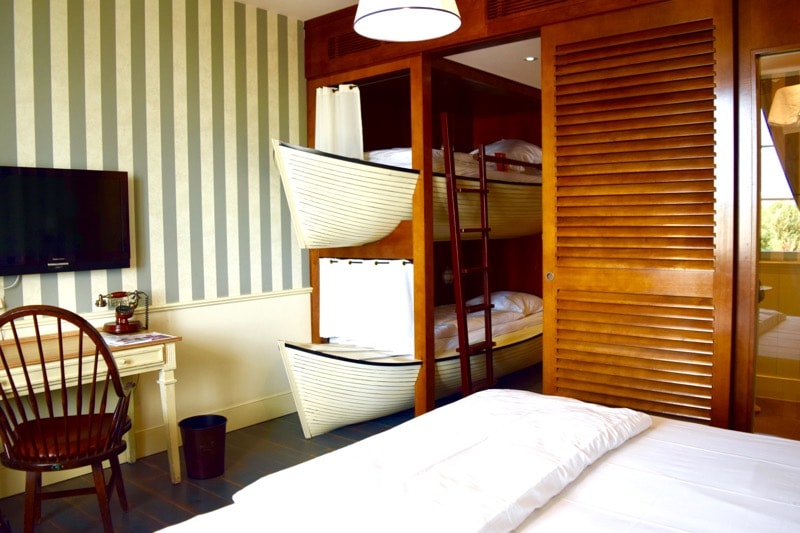 How To Get To The Black Forest In Germany From London
Ryanair flies direct from London Stansted to Karlsruhe/Baden-Baden. Prices start from £14.99 each way, and the journey takes 1 hour 35 minutes. Once in Germany, the best way to get around is by car.
Thanks to Fly Baden for inviting me to experience this region. Find out more here.
Enjoyed this post? Why not PIN it?