From checking out the pro surfers in action, to dancing away to great music and enjoying Cornwall's beautiful coastline – here's the behind the scenes action from my time at Boardmasters Festival!
I've just returned from an action packed few days in Cornwall. You guys probably already know that this is one of my absolute FAVE parts of the UK. The coastline is so beautiful, and after a few sun-filled days there in April, I couldn't wait for a return visit.
I opted to fly again (London Gatwick to Newquay in 40 minutes? Yes please!) and once there, I headed straight to a hotel for a good sleep before a busy few days exploring everything that Boardmasters Festival has to offer.
I was invited to experience the festival by Visit St. Pete/Clearwater – the tourist board for one of the regions of Florida I visited on my recent trip to the States.
St Pete was where I took to the skies over stunning white sandy beaches in a 1920s biplane. It was where I kayaked to see manatees in the wild. It's where I spotted dolphins while stand up paddle boarding at sunrise. It's where I spent a morning checking out one of the most vibrant street art scenes in the world. Plus I ate some incredible food. All in all, it's a place that really left its mark.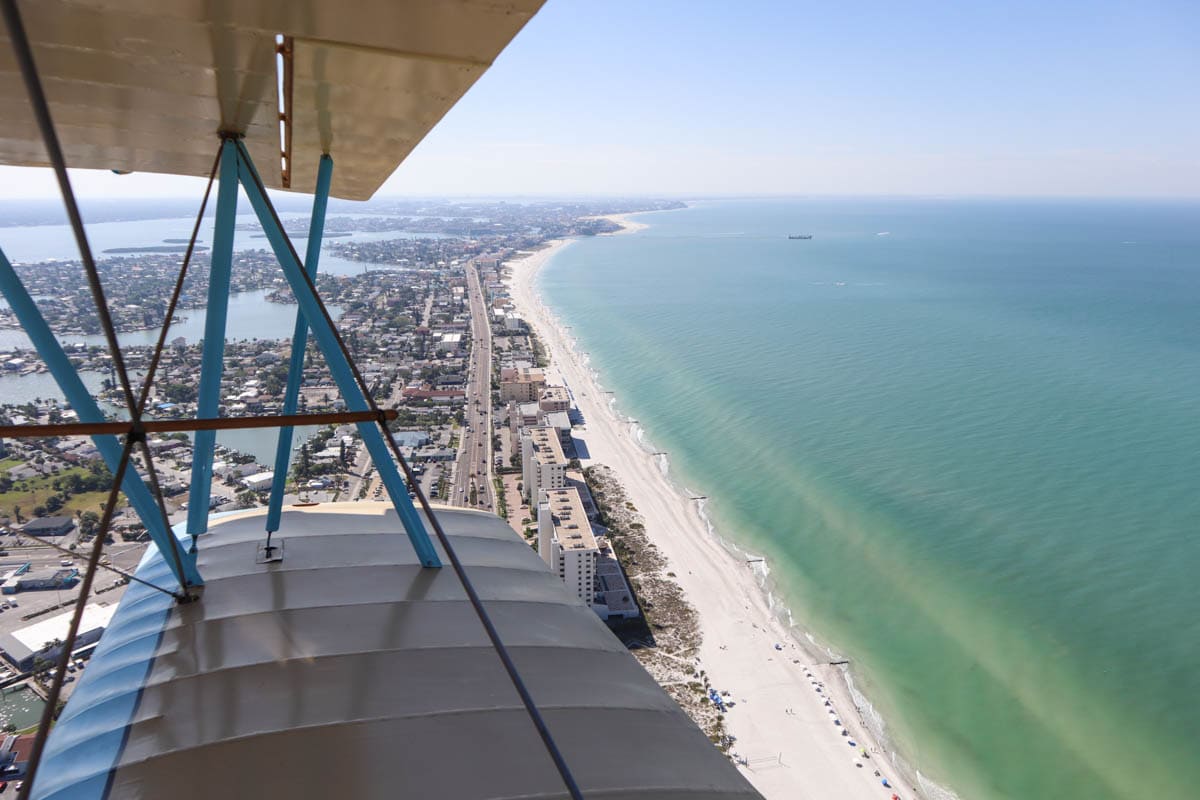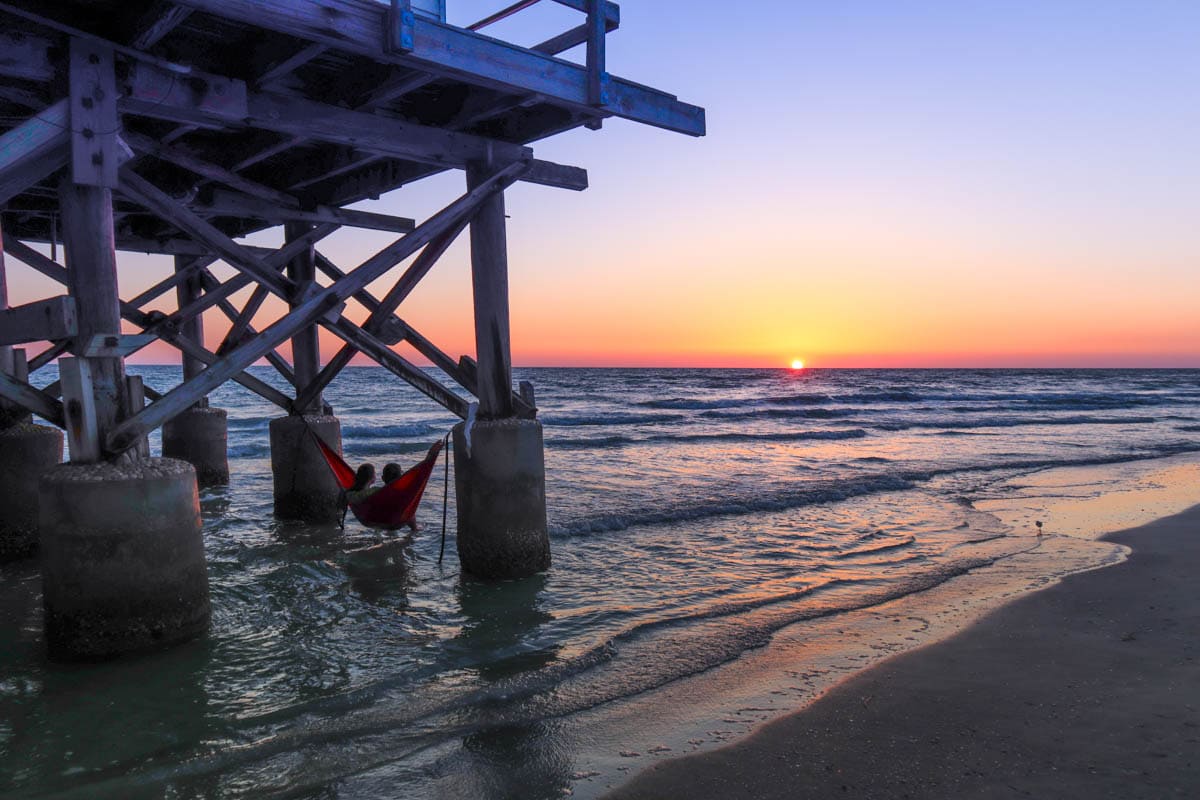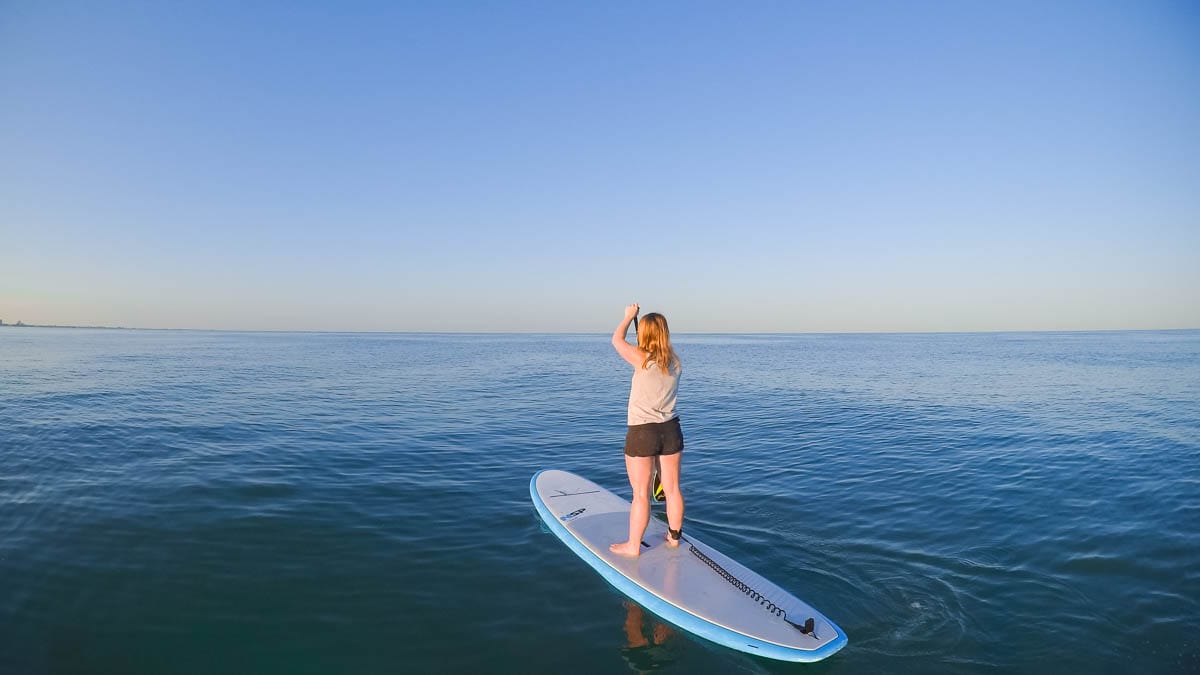 My time in St Petersburg and St Pete Beach was the highlight of my time in Florida… so the idea of reliving some of those memories, at one of the best beaches in England was hugely appealing!
So What Is Boardmasters Festival?
Boardmasters brings together surf, BMX and skateboarding pros and amateurs for a festival like no other. In the mornings and afternoons the focus is on Fistral Beach in Newquay. There's a skate ramp with competitions, plus pro surf competitions in the water. It's a massive beach, so there's room for others to catch some waves, have a surf lesson, or if you're feeling brave, you can even have a swim. There's also a 'festival village' showcasing clothing, jewellery, accessories and more.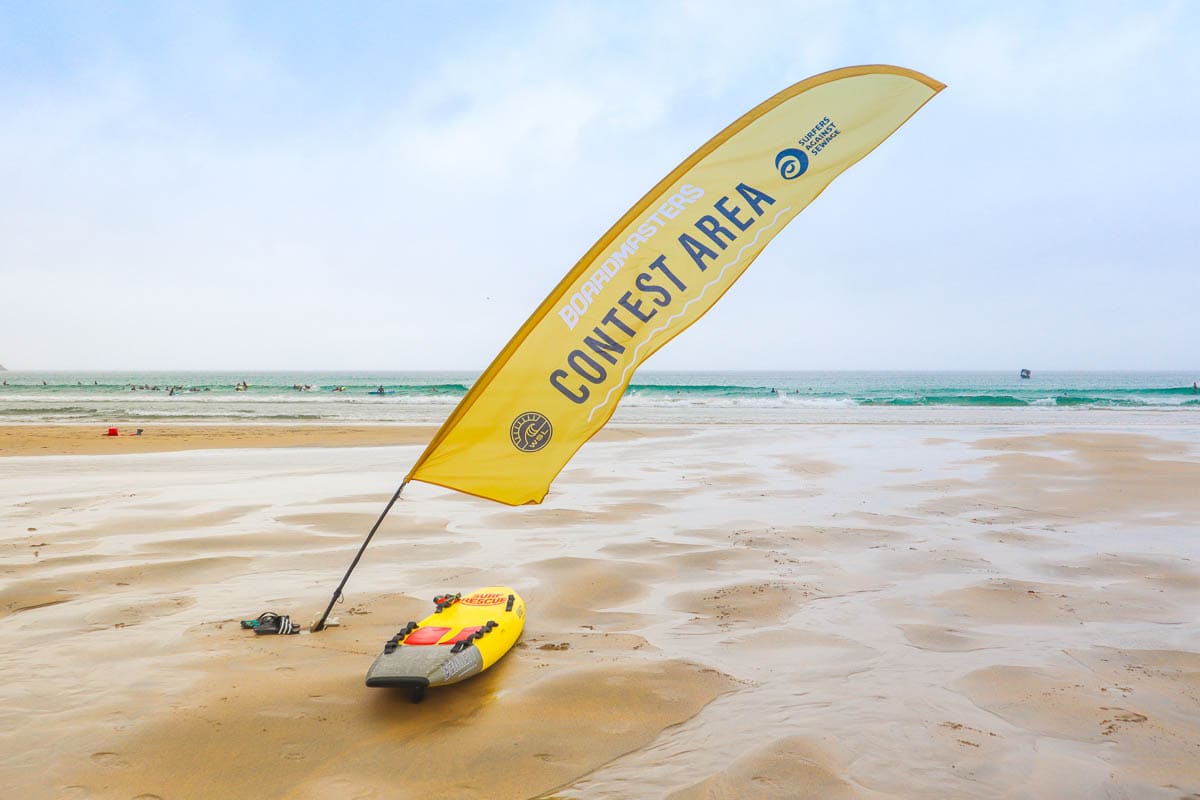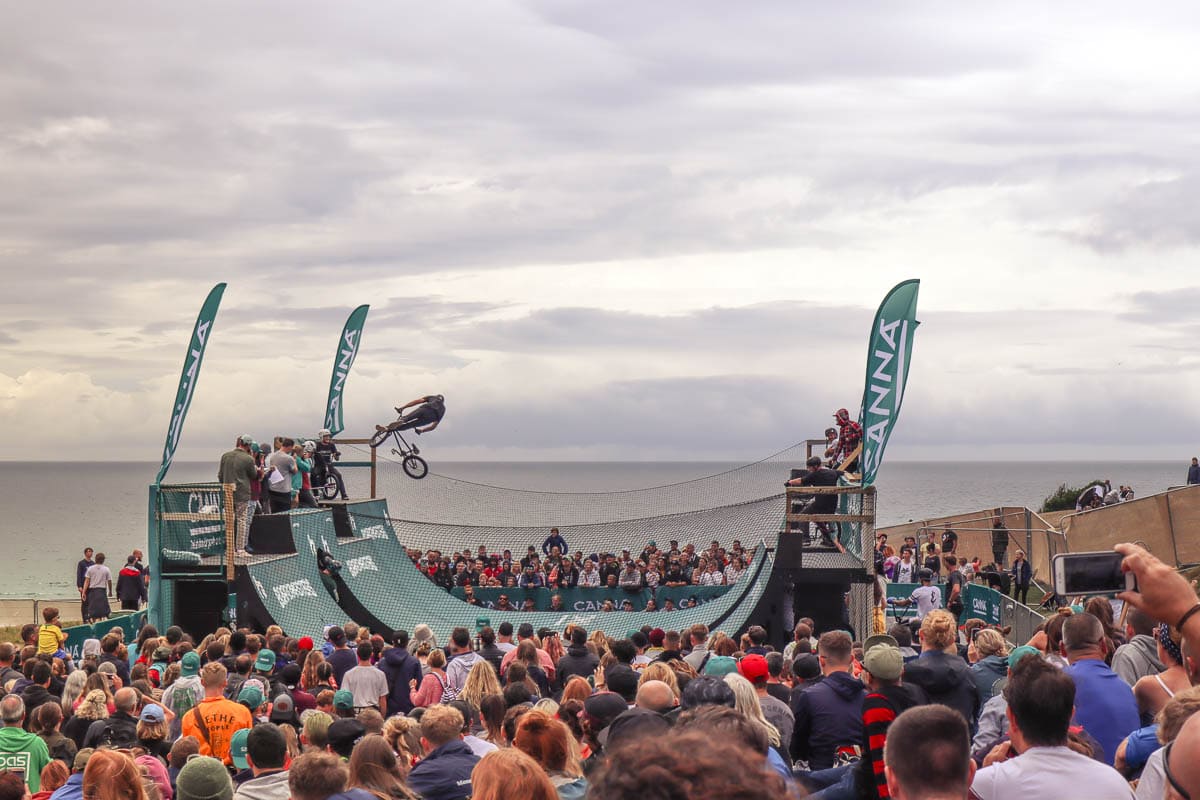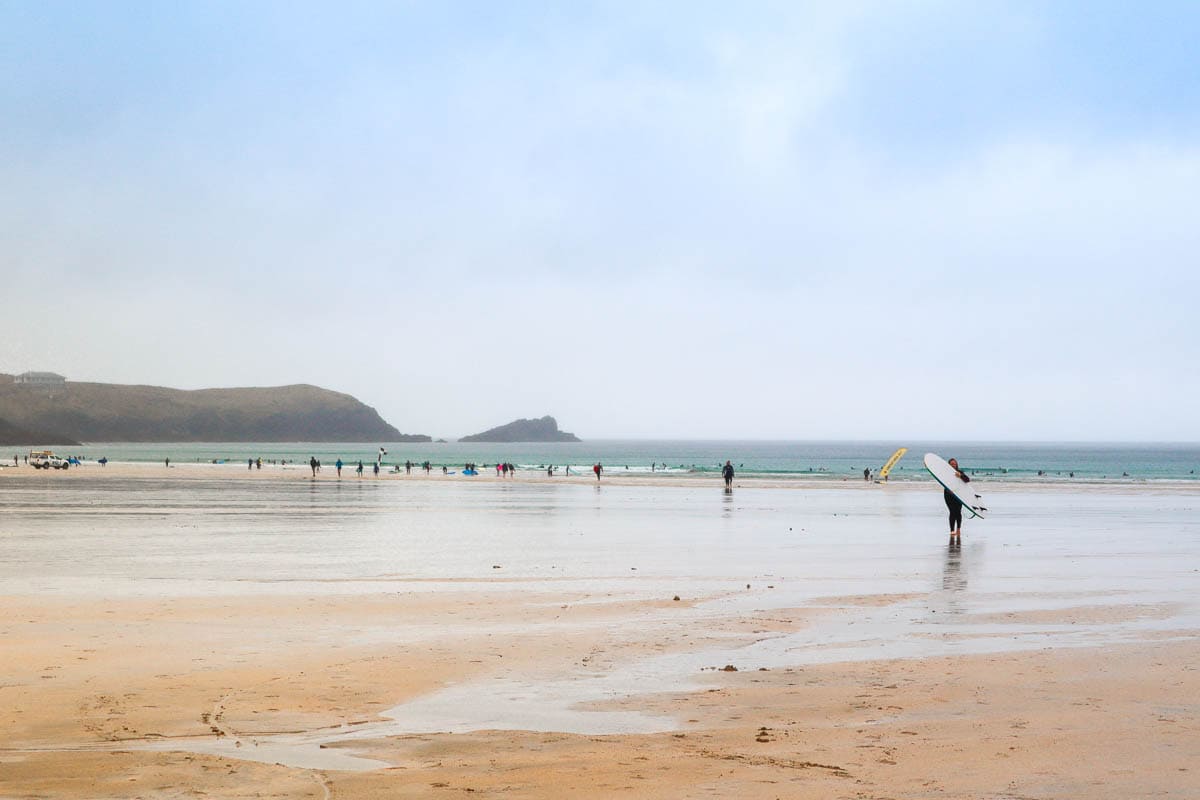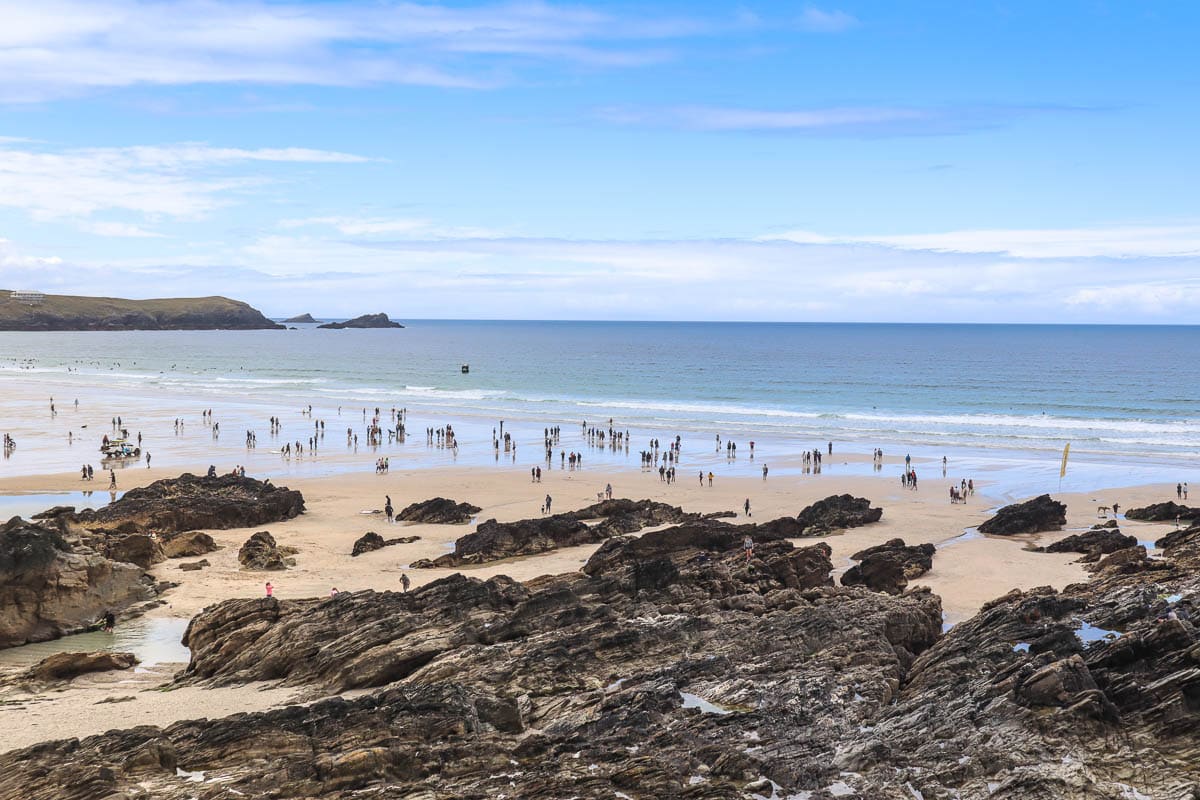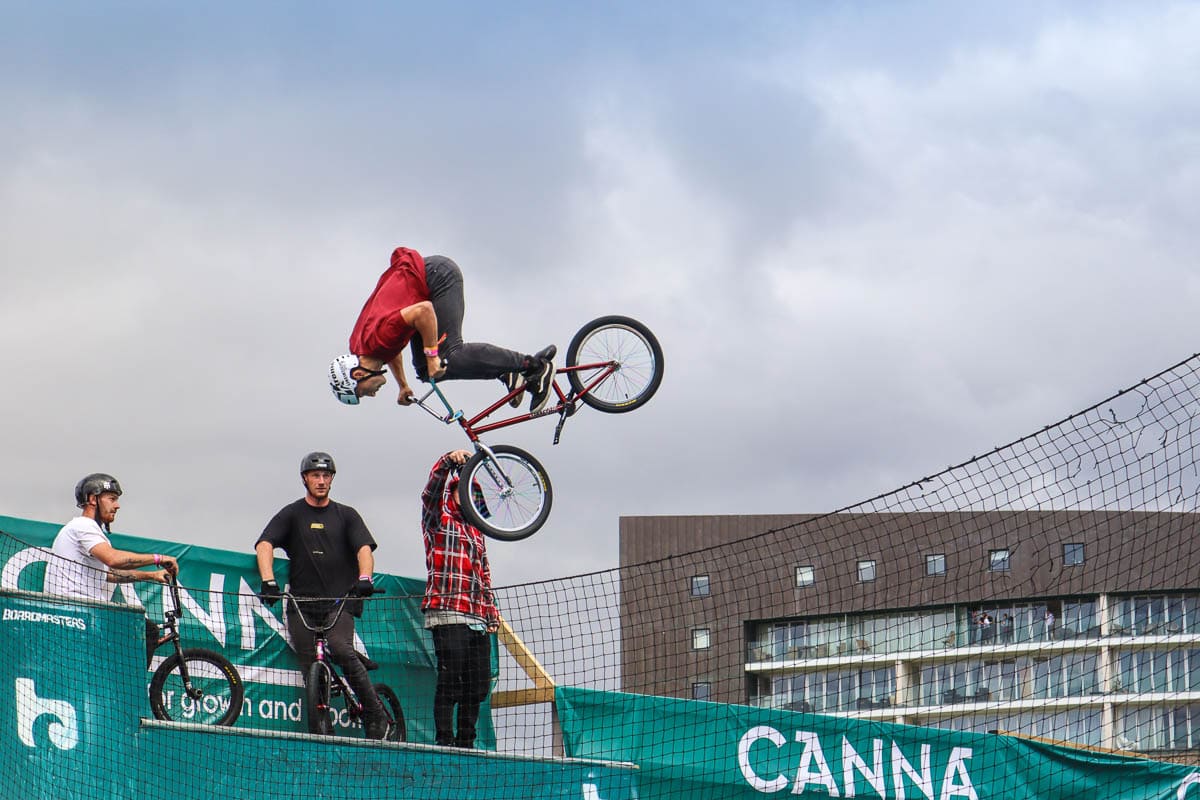 I really enjoyed my time on Visit St. Pete/Clearwater's stand, which was designed to resemble Clearwater Beach's Pier 60. A highlight was the live graffiti artist @Slakarts who created a unique and colourful mural each day. One of the highlights of my time in St Petersburg was wandering around the streets looking at all the incredible murals. There are hundreds, some tiny, some covering entire buildings, each with their own special messages and meanings. I adored how colourful and creative the district was, and seeing the murals being created at Boardmasters Festival took me right back!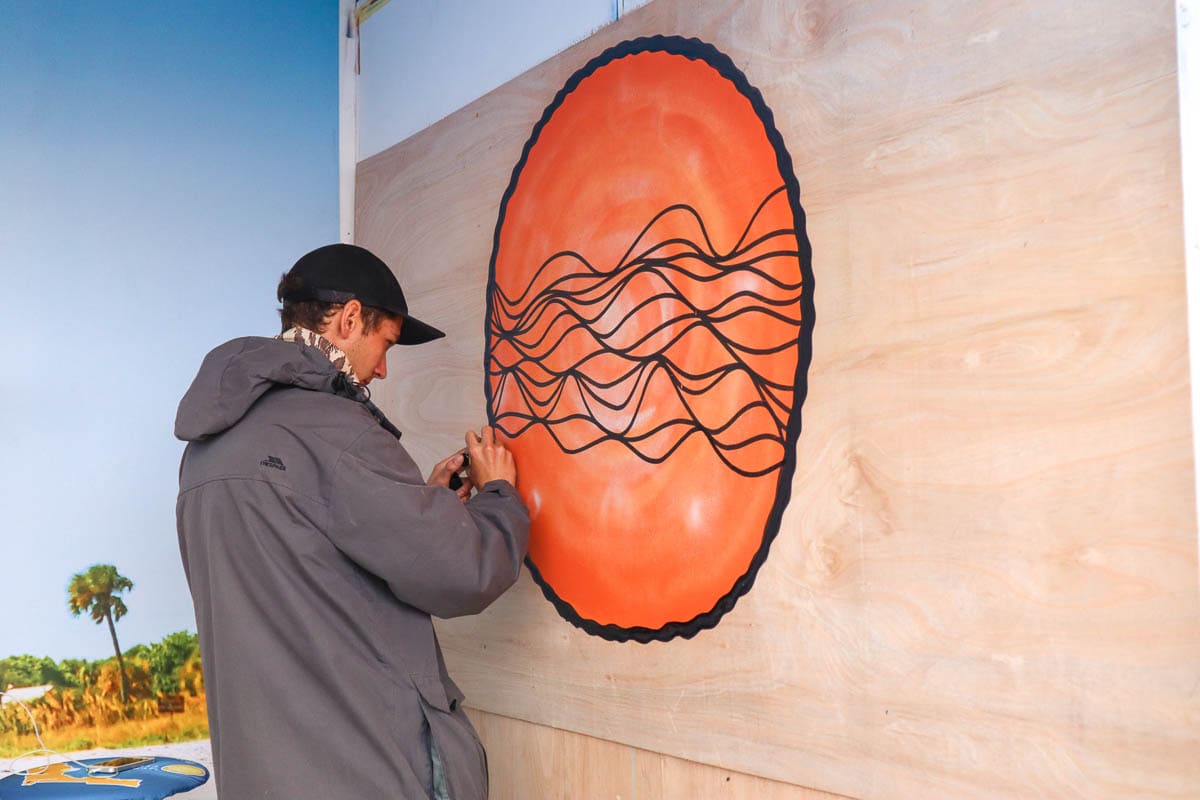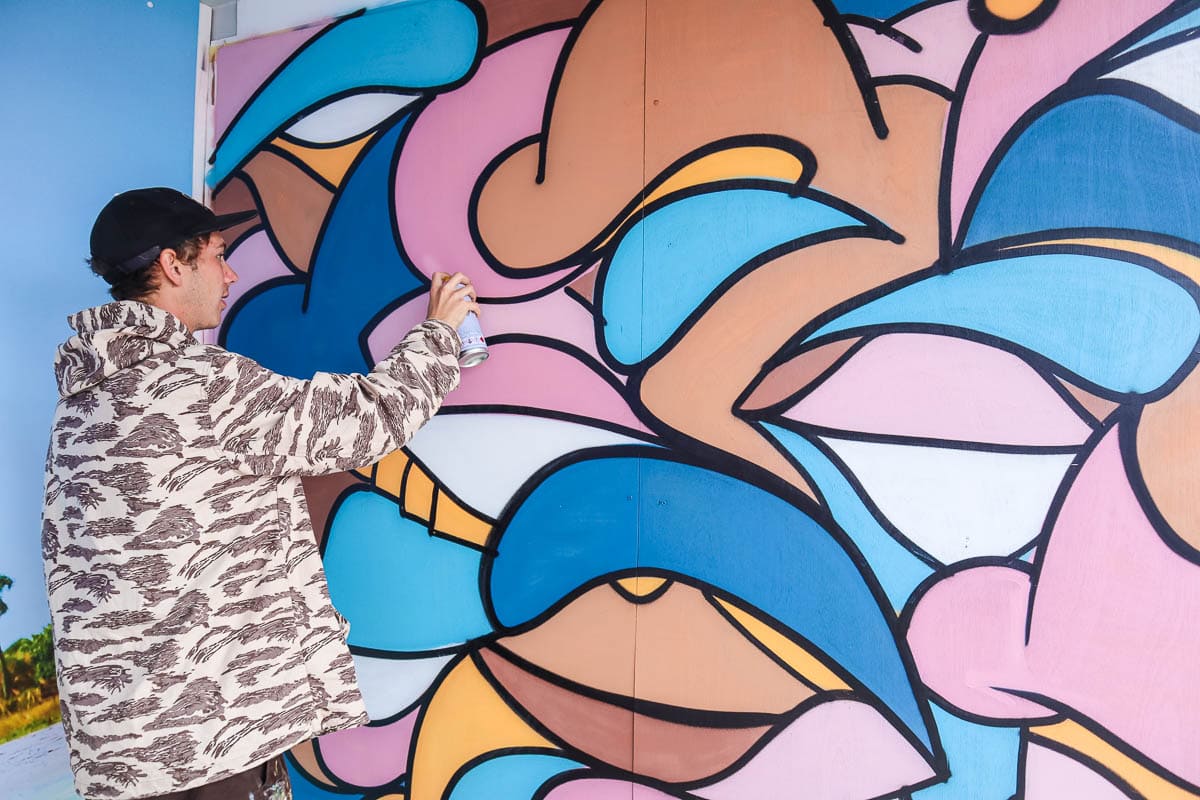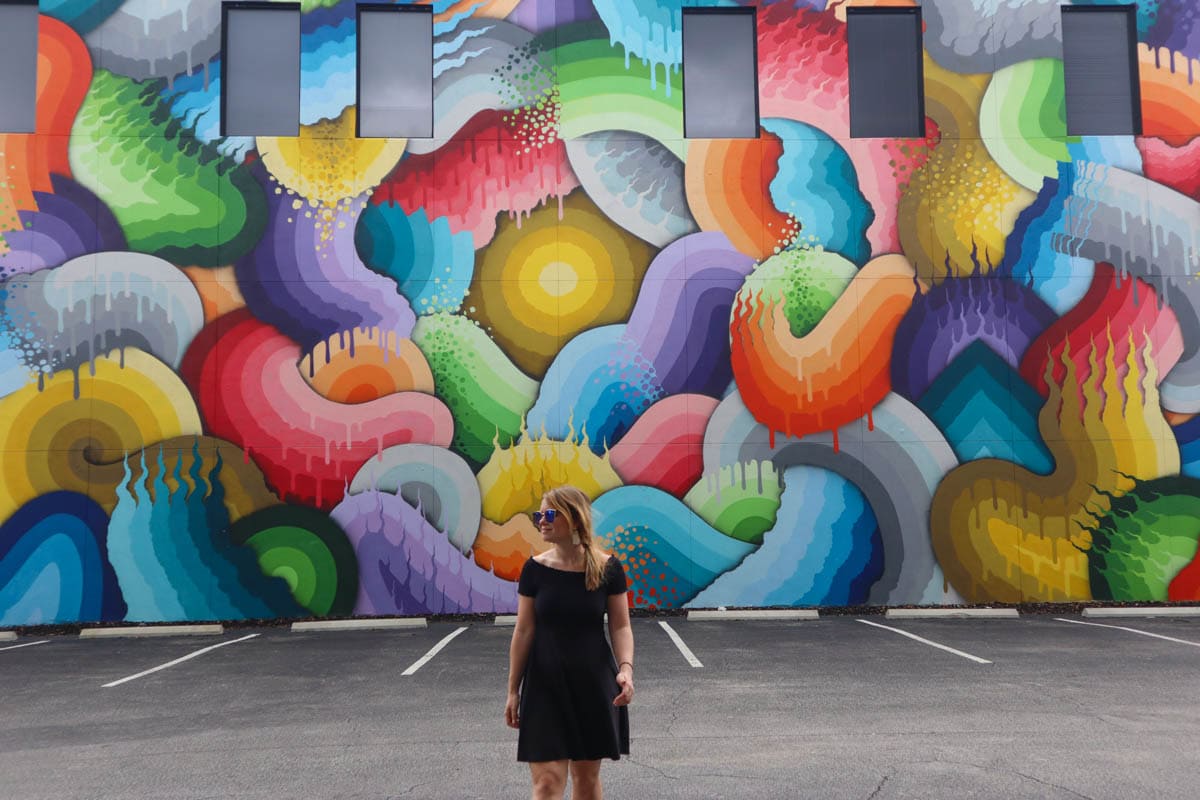 There were also games including cornhole, performances by magicians and acrobats, and a fab virtual reality experience, which transported viewers from the sands of Fistral Beach to St Pete and Clearwater. It brought back a lot of memories! The beaches of Clearwater and St Pete are regularly named as two of the best beaches in the whole of the US, and for me, Fistral is up there as one of the best in the UK.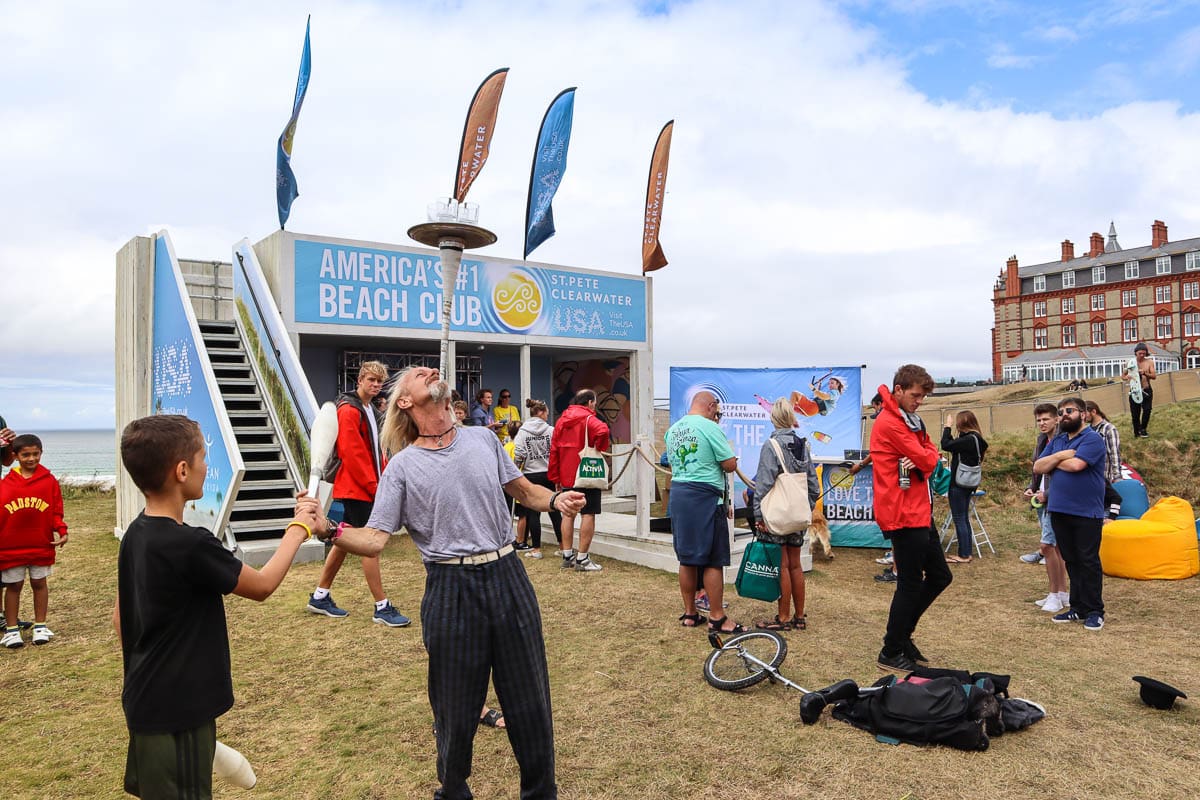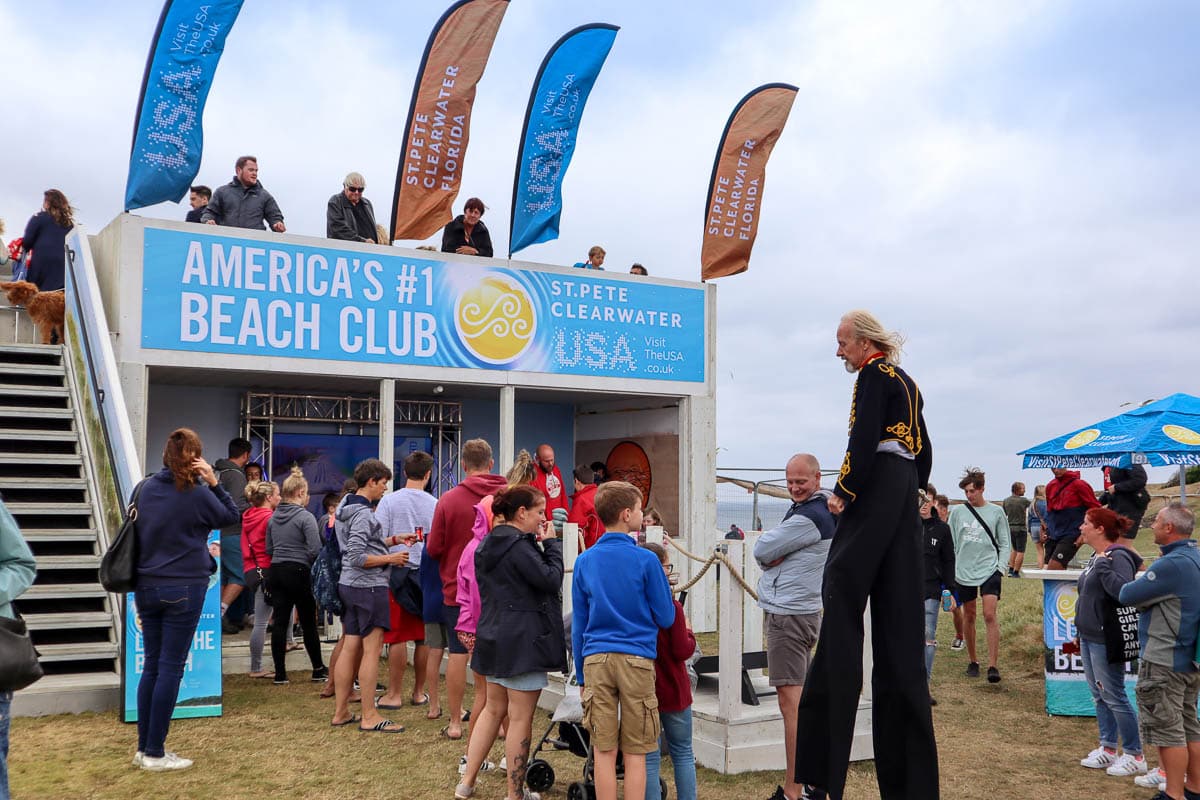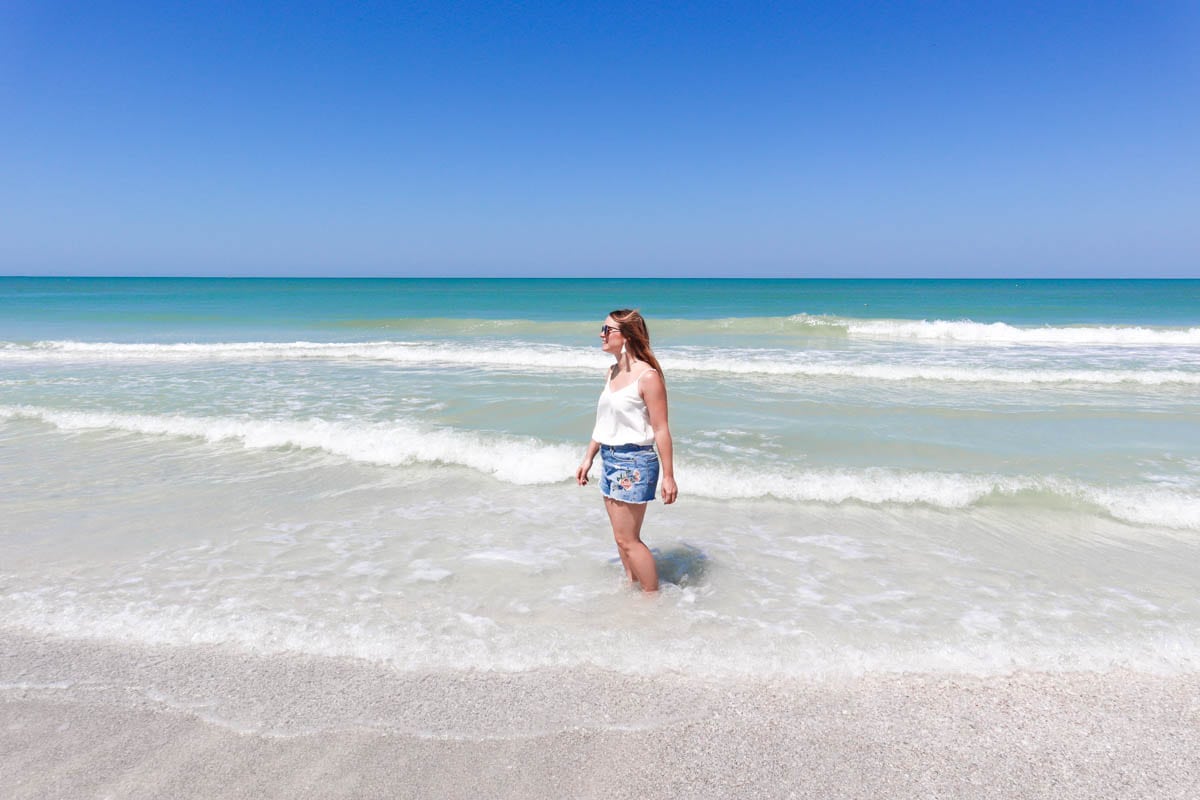 Fistral Beach is a great setting for a festival. The beach is huge, and along with the usual restaurants and take away spots, there were some delicious options available in the festival village. Gourmet mac and cheese – tick! Chocolate covered marshmallows and strawberries – tick!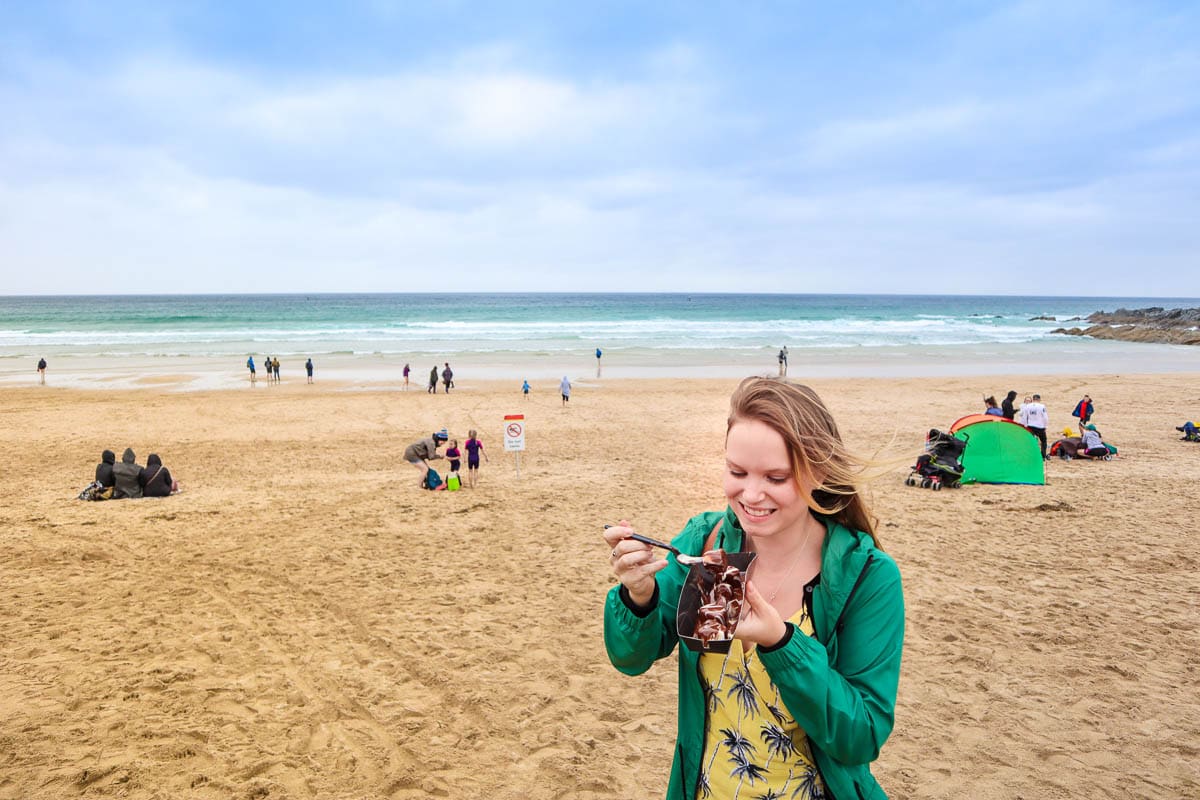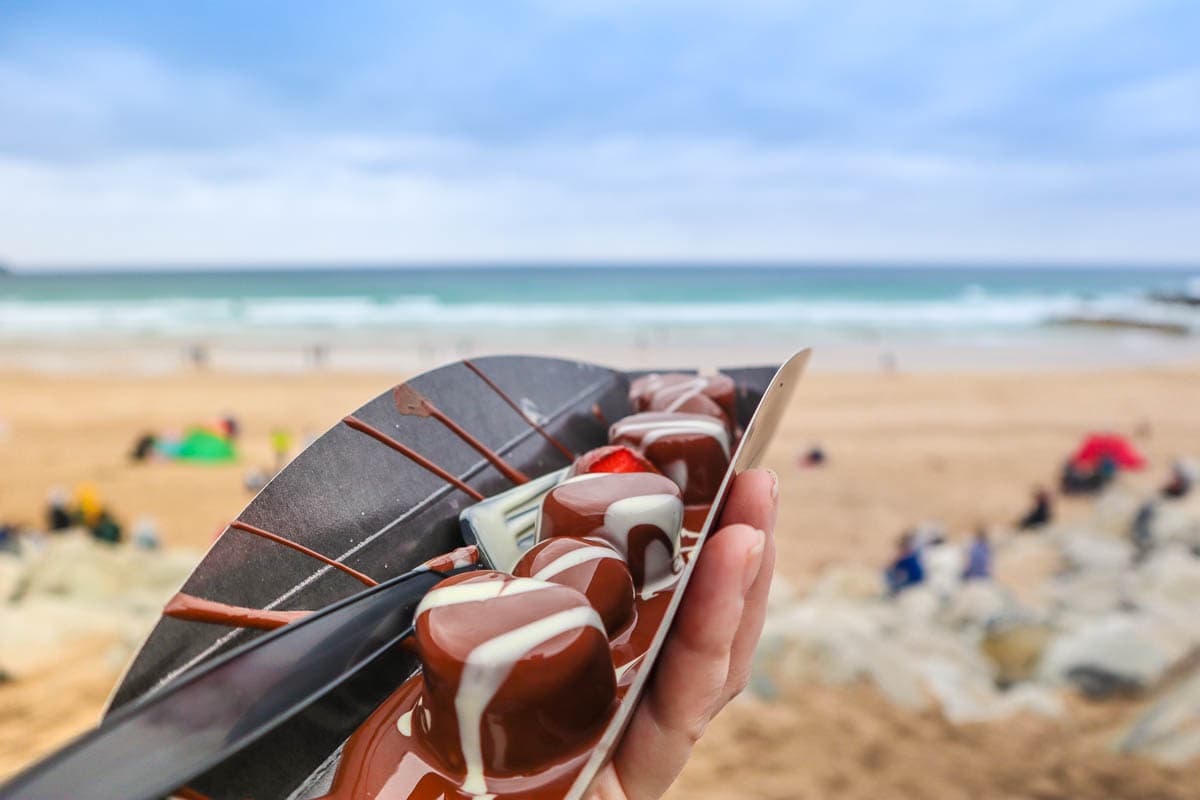 Even if you're not a huge surf, BMX or skating fan, it's still pretty awe-inspiring watching the action. I also loved wandering around the headland and taking in the views back to Fistral Beach.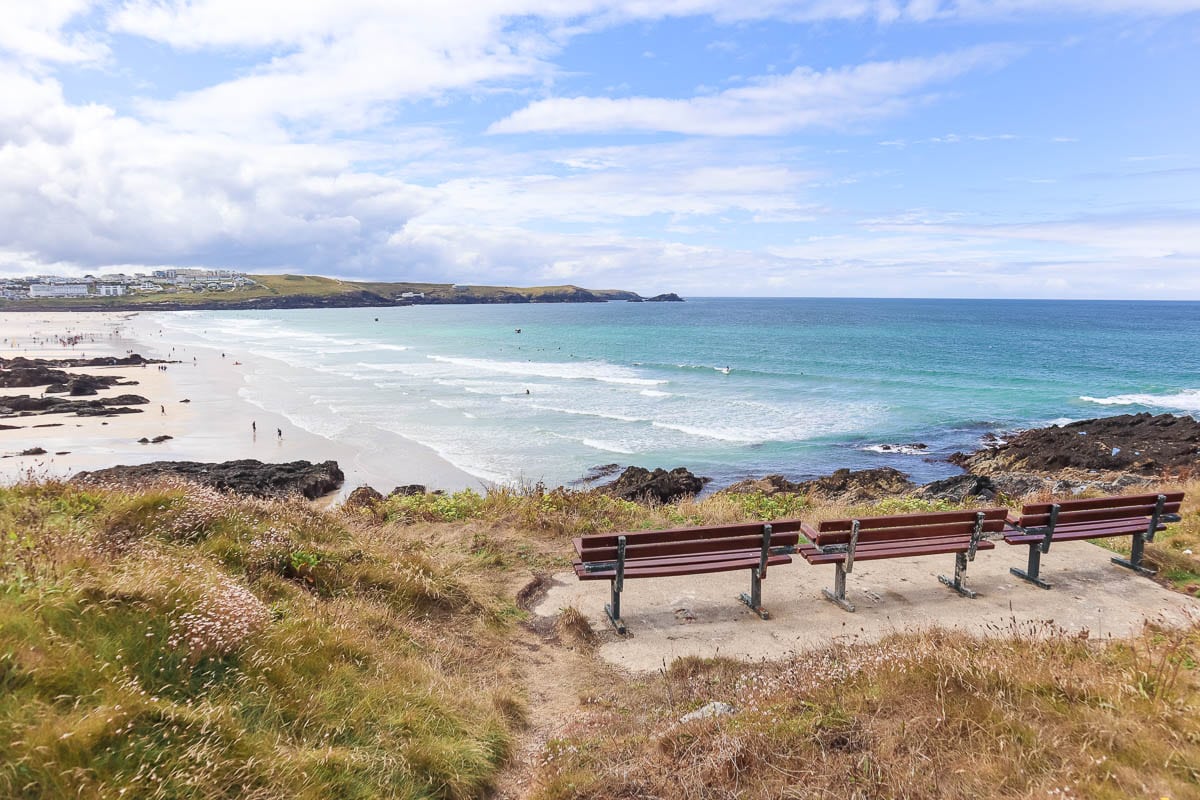 Boardmasters Festival: The Music
Boardmasters Festival is different to many UK festivals, as it's a two-site Festival. Fistral Beach is where you'll find the daytime events and competitions, while the Watergate Bay site has the main arenas, funfair, plus camping and glamping areas.
While you need Boardmasters tickets to attend the festival site in Watergate Bay, entry to Fistral Beach is free.
Down by Fistral Beach, there was a big marquee with a stage and live music playing throughout the day. We saw plenty of amazing local talent, and I loved the relaxed atmosphere. People grabbed giant cushions and lazed around with a drink in hand, while enjoying acoustic singers, reggae acts and more. The fact this part is open entry creates a really warm and friendly atmosphere. Lots of locals popped down to see what was happening, kids ran around enjoying the festivities, and there were plenty of cute dogs too!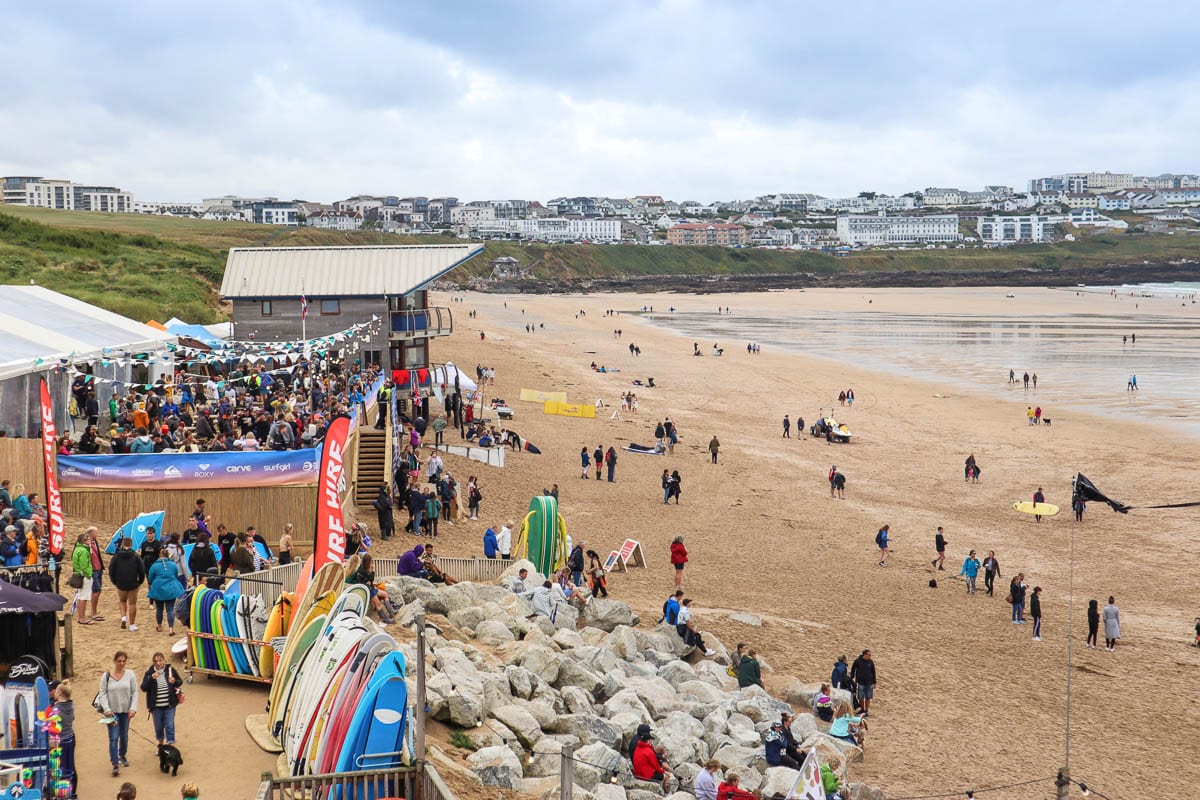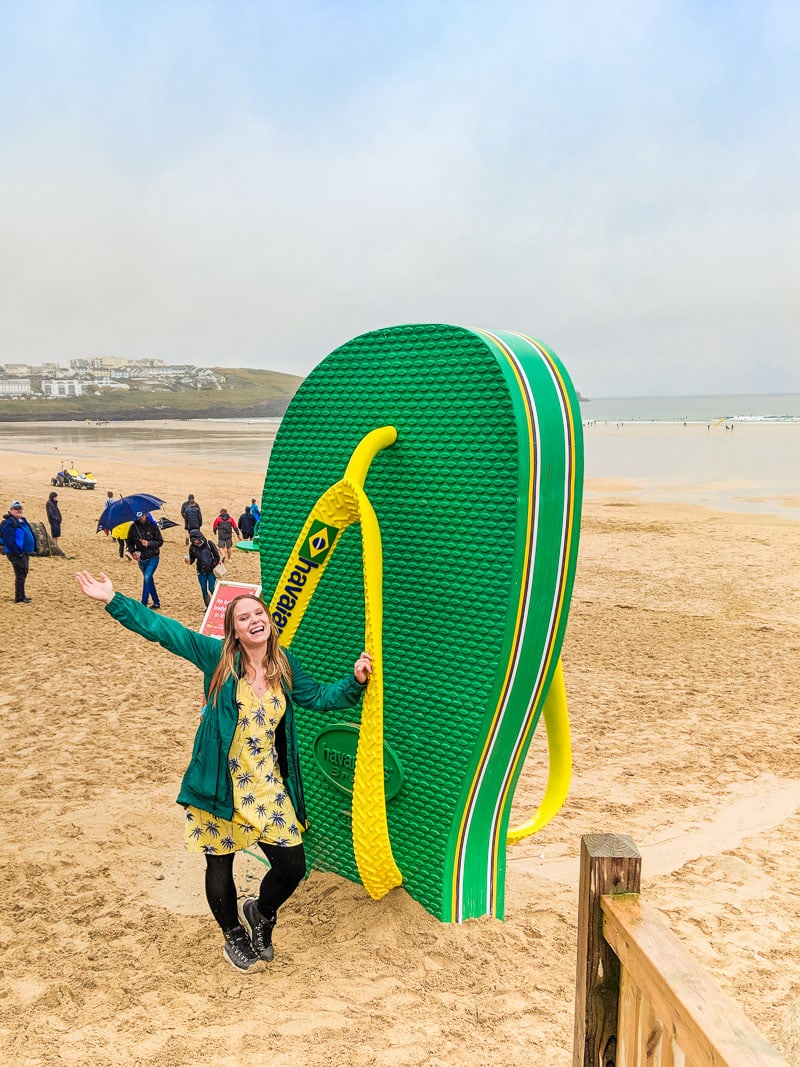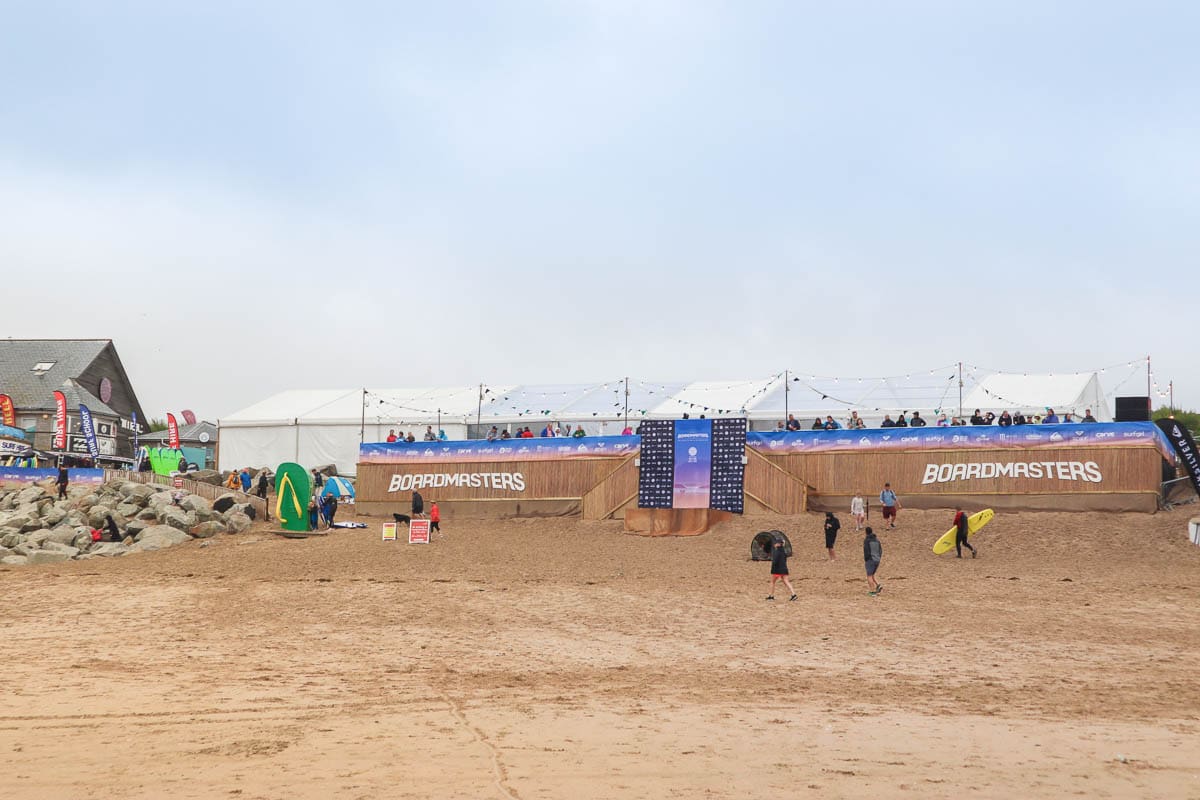 In the evening we caught the shuttle bus (single tickets £4, returns £6) to see some of the headline acts. Dancing away to Feeder, Lily Allen and a few DJs, enjoying a few drinks, and decorating my face with glitter certainly distracted me from the torrential rain falling outside. In fact, pretty miraculously, I stayed warm, dry and happy for most of the evening!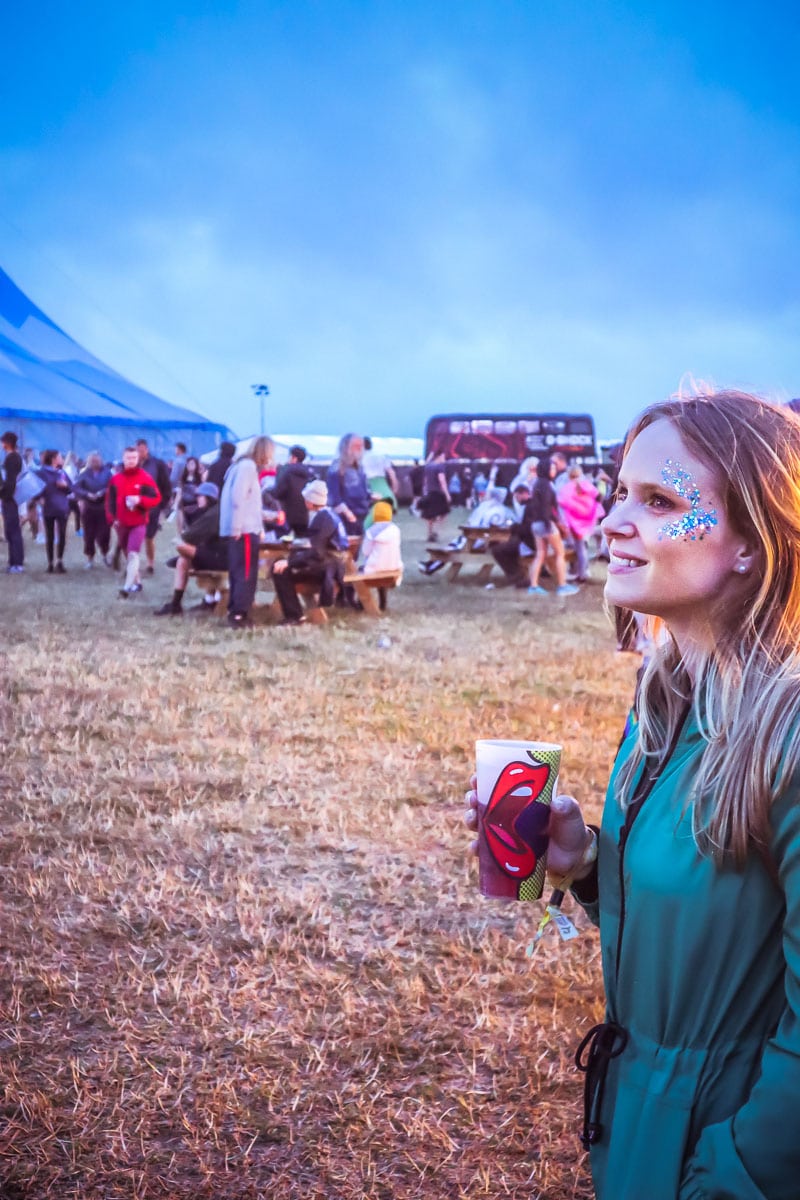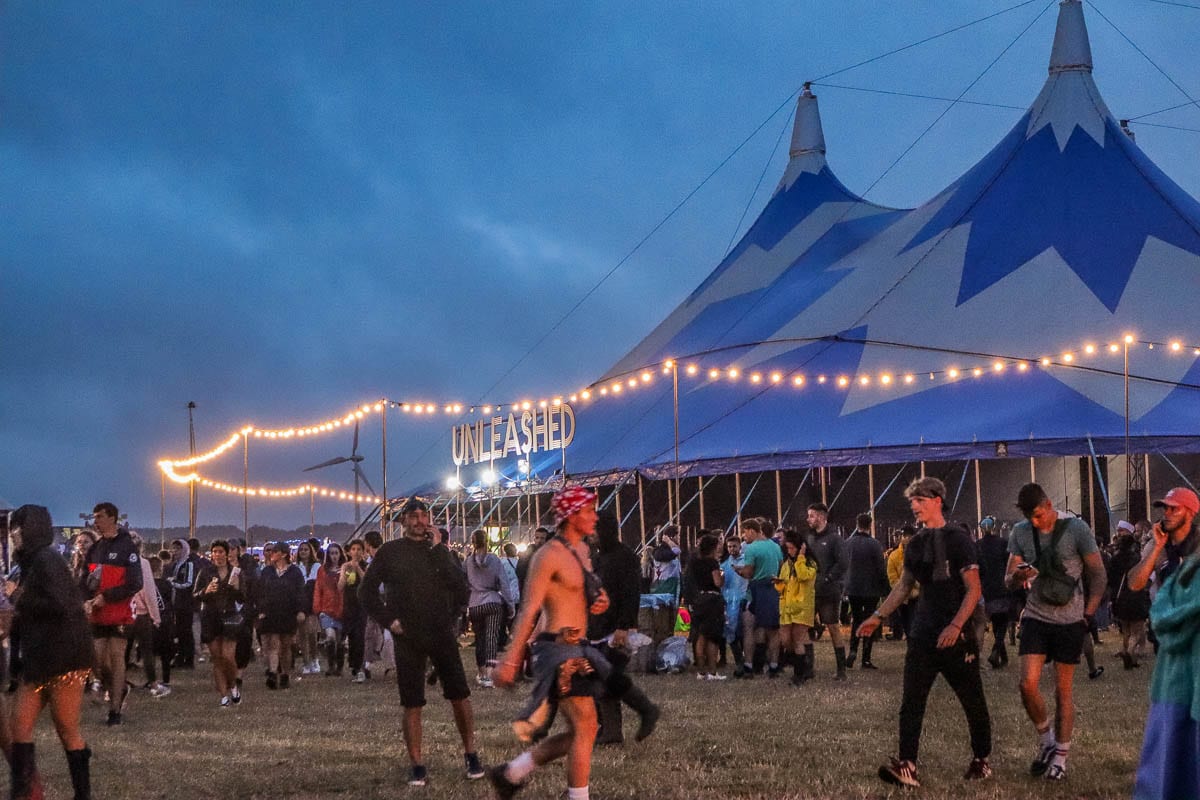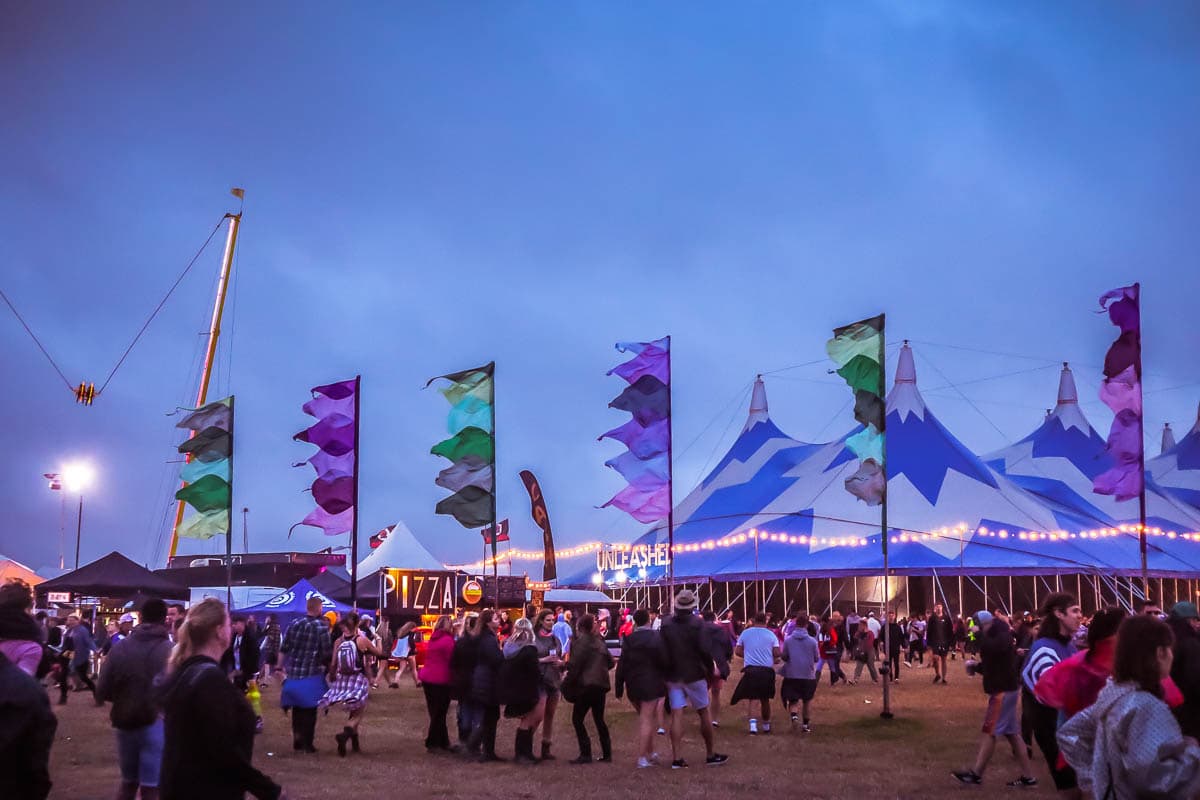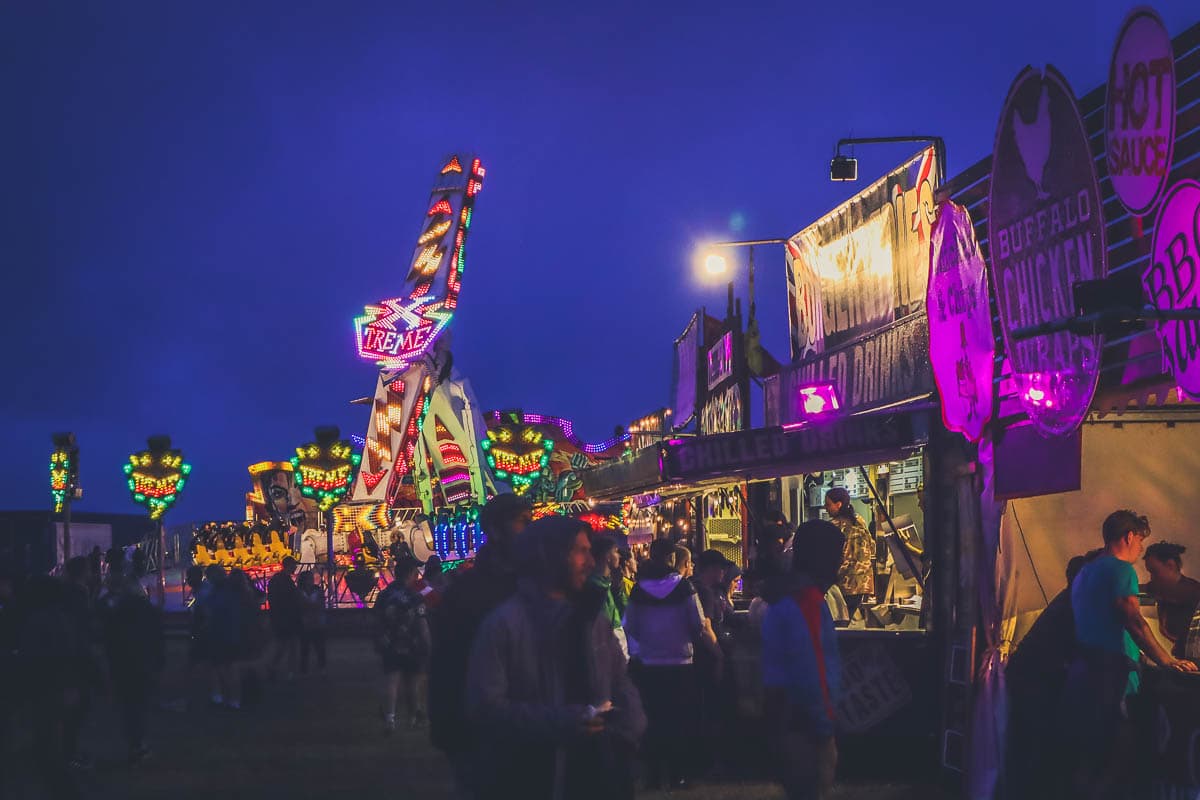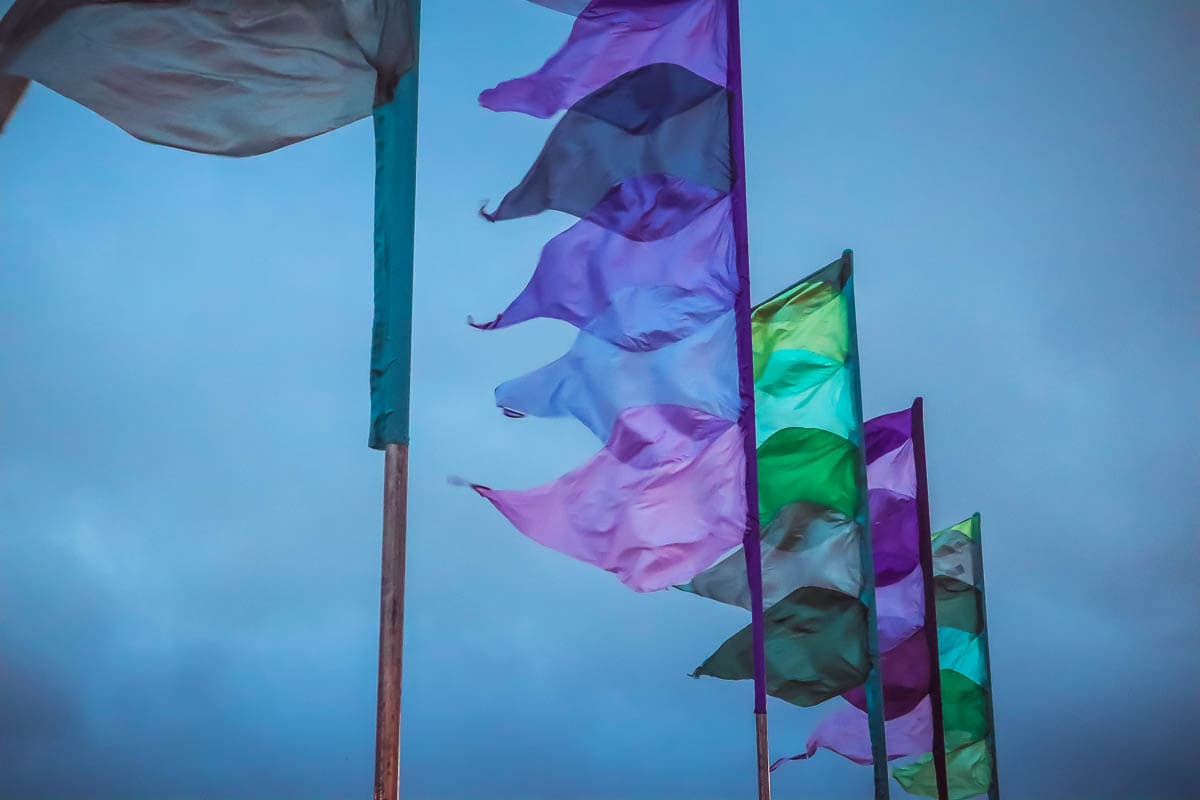 The Boardmasters line up is pretty massive, so there were plenty of acts I didn't quite manage to squeeze in. I heard Craig David's set really got the crowds going, with a mix of MC'ing, DJ'ing and his past and present hits. Friendly Fires, George Ezra, Ash, Years and Years and Shy FX were also among the top acts on the bill this year.
While the weather wasn't on our side for a lot of the weekend, it really didn't get in the way of a great festival experience. It was also so lovely to connect my love of St Pete in Florida with one of my favourite UK beach destinations too.
So, I'll see you on Fistral Beach in 2019 yeah?
Looking for more content about Cornwall? Check out these posts:
Want to read about my time in St Petersburg and St Pete Beach, Florida?
Big thanks to Visit St. Pete/Clearwater who sponsored my trip to Boardmasters Festival. You can find out more about visiting this beautiful region of Florida here. Keep an eye out for news of Boardmasters 2019 and grab your Boardmasters tickets as soon as they're released. As always, all opinions are my own.
Enjoyed this post? Pin it for later…