You've been to Barcelona. You might even have been to Madrid or Valencia. And no doubt you've stepped foot on a Spanish beach somewhere or other. So where's next? Well, how about a tour of the sunshine city of Seville!
Seville is SO quintessentially Spanish. It's got sunshine and blue skies pretty much year all round. It has that feisty Spanish lust for life, with flamenco, live music and buzzing tapas bars around the city. It's got the gourmet vibe with fancy markets serving tasty seafood and top wines. It's got an old bullfighting arena, ancient ruins and some of the most beautiful architecture in the country with Plaza De Espana and the Real Alcazar. So, if you're looking for a Spanish city break, look no further.
But hey… while you're thinking about it, here are a few top things to do in Seville, that are GUARANTEED to get you in the mood!
Visit Seville's beautiful cathedral and take in the history…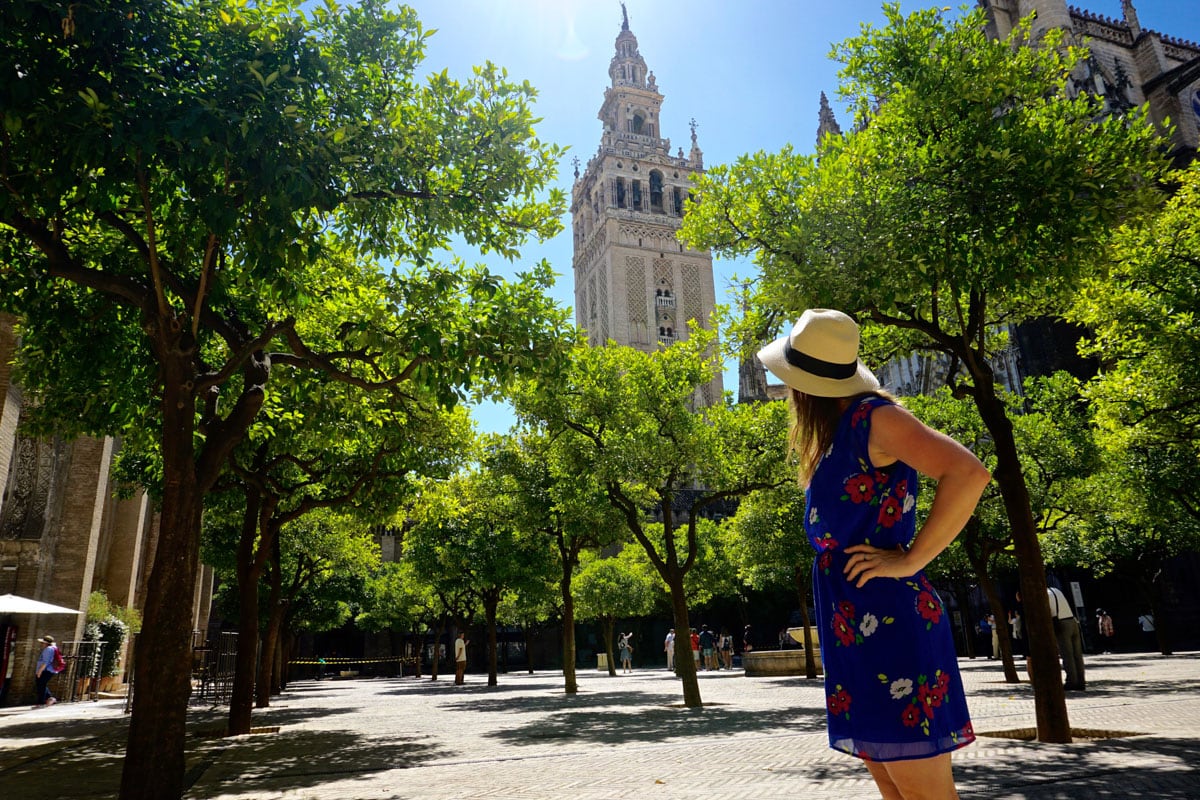 … then climb the cathedral's Giralda Tower for the best views of the city.
Explore the intricate beauty of the royal palace – the Real Alcazar De Sevilla…
…then get lost in the gardens…
 …before having a princess moment as you look out at your kingdom!