Visiting France in summer is always a good idea! From the French Riviera to the city of Bordeaux and Brittany's pink granite coast, it's time to find out France's top summer holiday destinations.
When it comes to summer holiday destinations, France is a great option, especially if you're based in the UK. It's quick and easy to get to, there are stunning beaches, beautiful chateaus and picturesque landscapes, plus the food and wine is top notch too. It's no wonder so many of us choose to visit France in summer each year.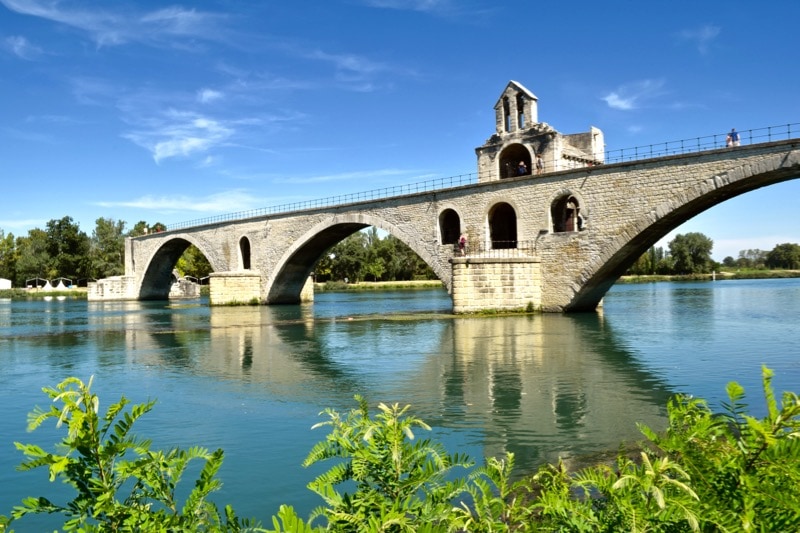 You're spoiled for choice too. From the beautiful blues and air of sophistication on the Côte D'Azur to the picturesque cities of Bordeaux and and cute villages in Provence, there are plenty of options depending on your interests.
Summer In France – The Weather
In general, France has great weather in the summer months. They tend to be warm and sunny. However, it's a big country and you'll find the weather varies from region to region. In general you can expect temperatures to be between 20° – 27° in July and August, with very little rain. If you're visiting the coast, it can get a bit chilly, so pack accordingly!
Whether you fancy relaxing on the beach, exploring towns and cities, eating great French food or getting active, there's plenty to keep everyone happy. Here are a few of my top recommendations of places to visit in France in the summer months.
Best Places To Visit In France In Summer
Nice
I found Nice to be a great city to explore in the warmer months. Take a walk along the Promenade Des Anglais which goes along the seafront for several kilometres, passing beach clubs, smart restaurants and sunbathing spots.
Feeling more athletic? Climb the steps to Parc De La Colline Du Chateau. The views from up there are SO stunning, and there's a waterfall too. I also loved exploring Nice's old town, Vieux Nice, with its labyrinth of skinny streets and colourful buildings adorned with rustic shutters.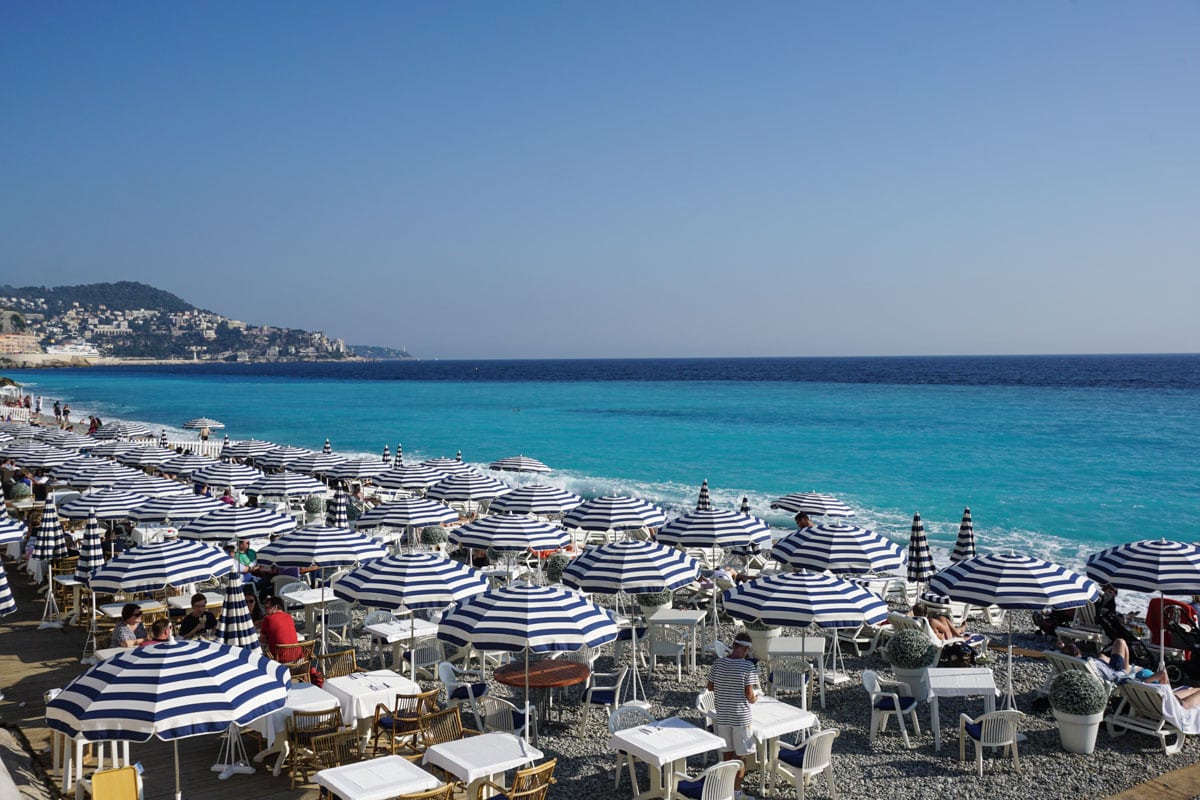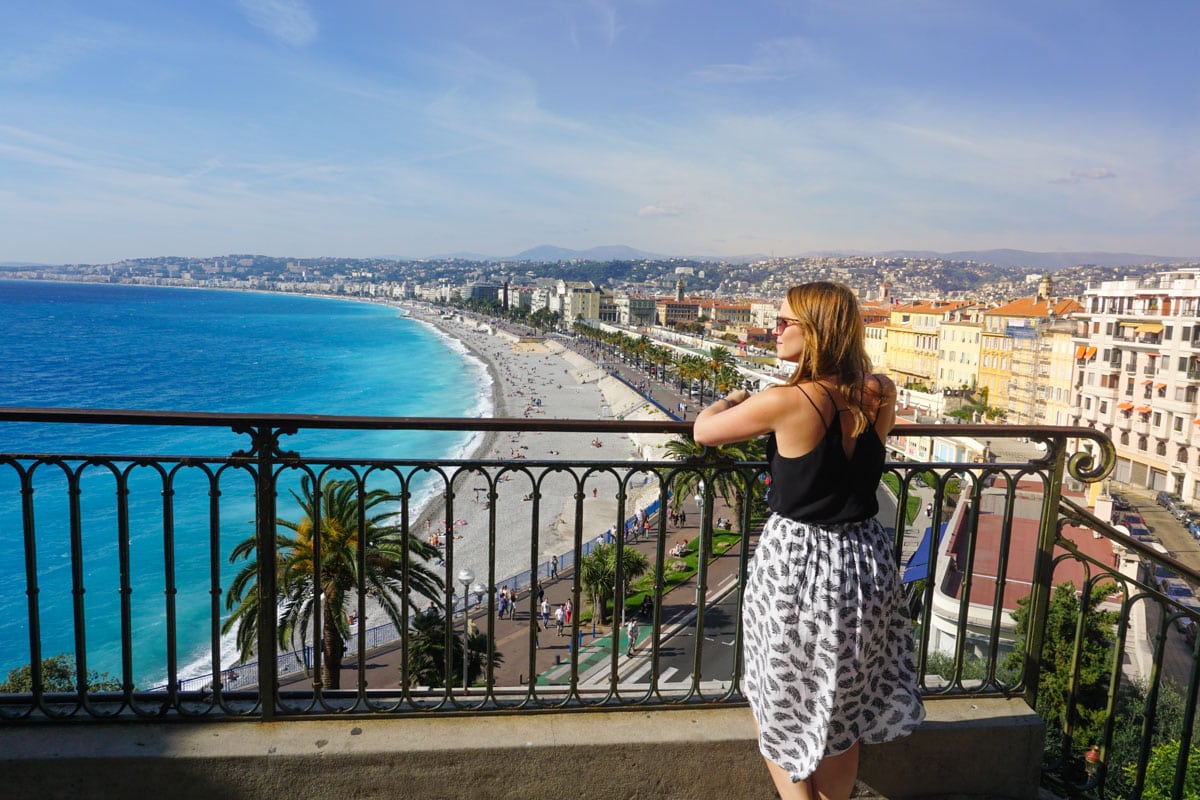 READ MORE: Top Places To Visit In Nice
Hossegor
This cute seaside town in Southwest France is one of the best places to surf in the country. Its known for having great waves all year around, but even if you're not a surfer, it's a colourful place with a great beach. It definitely attracts an active type of traveller, with options of cycling, paddle boarding and windsurfing among the other top things to do. It's the perfect spot to enjoy a warm summer in France.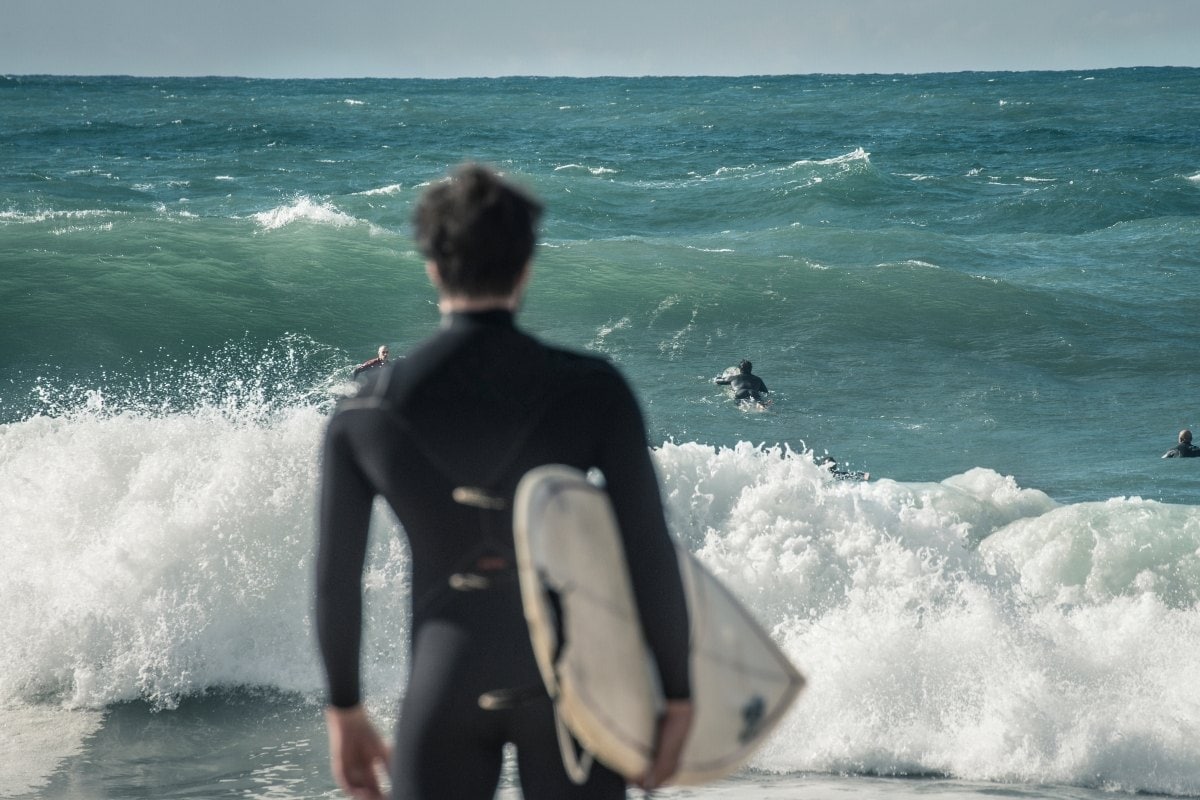 Trégastel
Where to spend summer in France with a family? Try Trégastel – one of the prettiest beaches in Brittany in Northern France. The coastline is famous for its pink granite rocks. Not far away is Chateau de Costaeres – a beautiful pink granite castle built on a rock.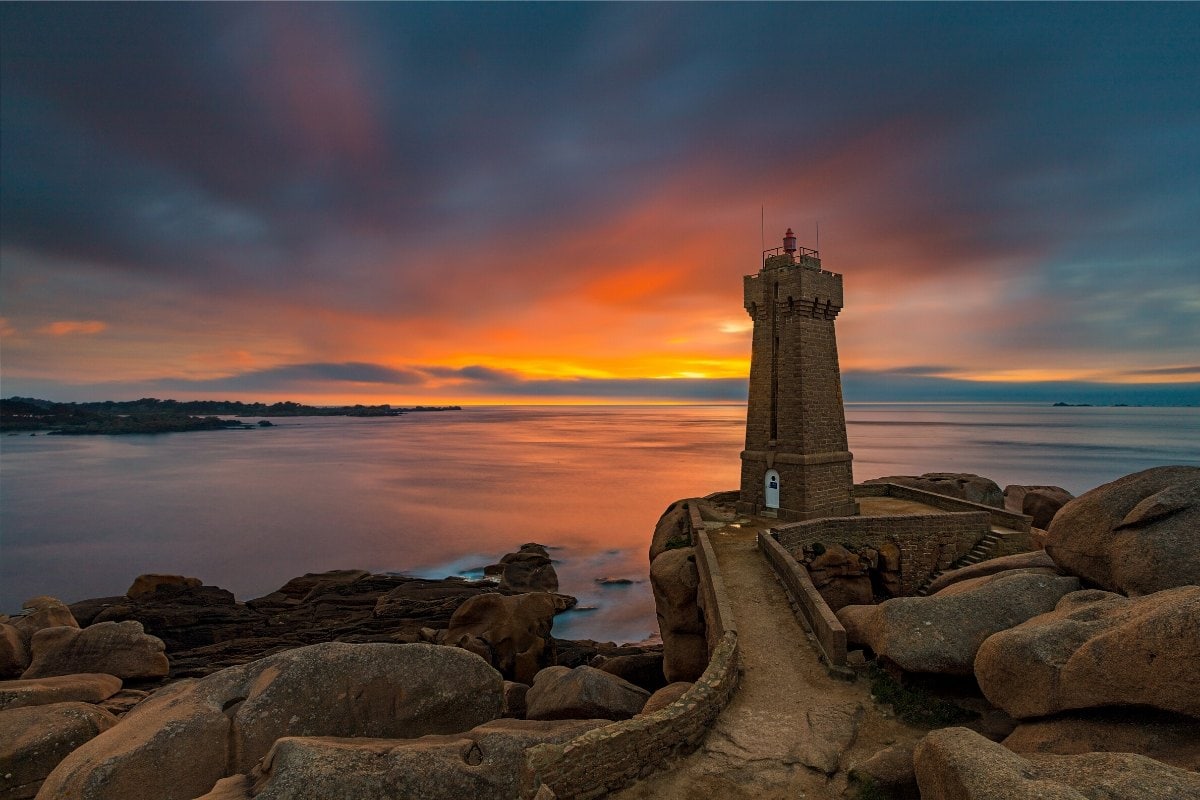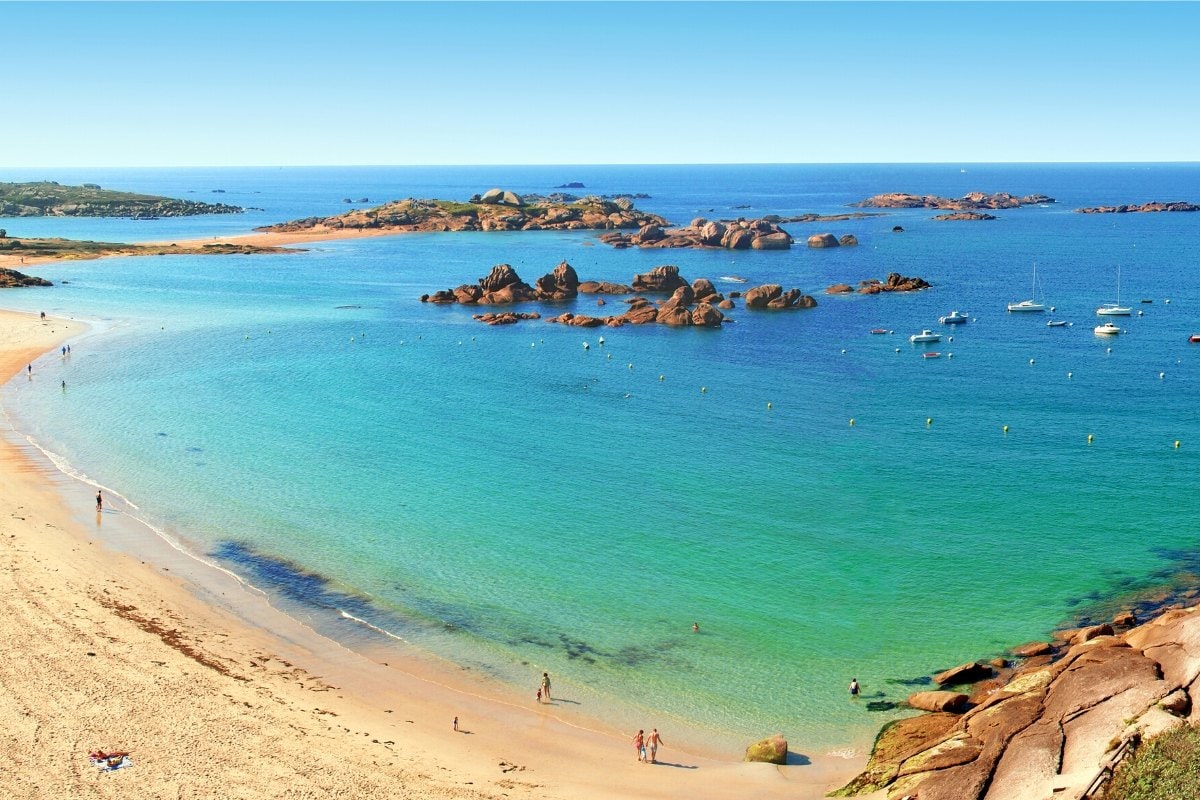 Cannes
We all know Cannes for its famous film festival, but it's a great holiday spot too, with plenty of chic villas, smart restaurants and a port filled with swanky boats. Take a walk along La Croisette – a palm tree lined promenade sometimes referred to as the Cannes Catwalk, and you'll feel a million dollars!
Meanwhile, Le Suquet (Cannes old quarter) is a great place to visit for narrow winding streets filled with restaurants and shops. I'd also recommend taking a walk to the castle at the top – the views are unbelievable! If the temperatures are high (as they can be in peak summer in France) then wait until dusk. The light is magical around that time!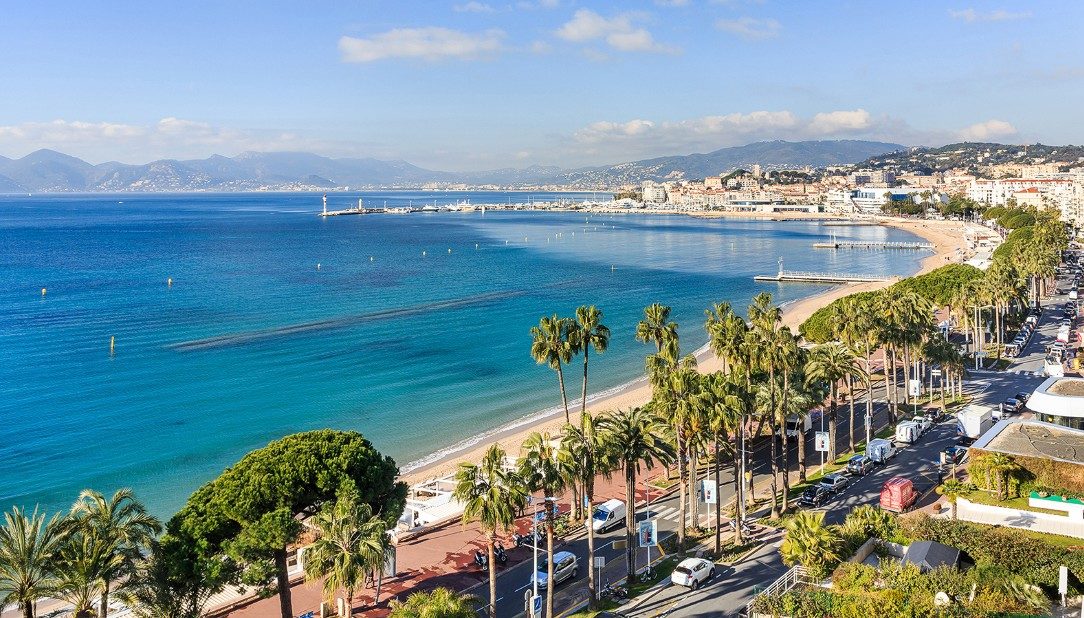 Bordeaux
I'm picking this for a summer break destination, because I've heard great things about Bordeaux lately! Not only is it one of the best wine regions in the world, there are plenty of great outdoorsy things to do in the summer months. Take a stroll along the river, check out cute vintage stores, eat at a food stall and relax with a glass of vin rouge – sounds like the perfect place to visit in France in summer to me!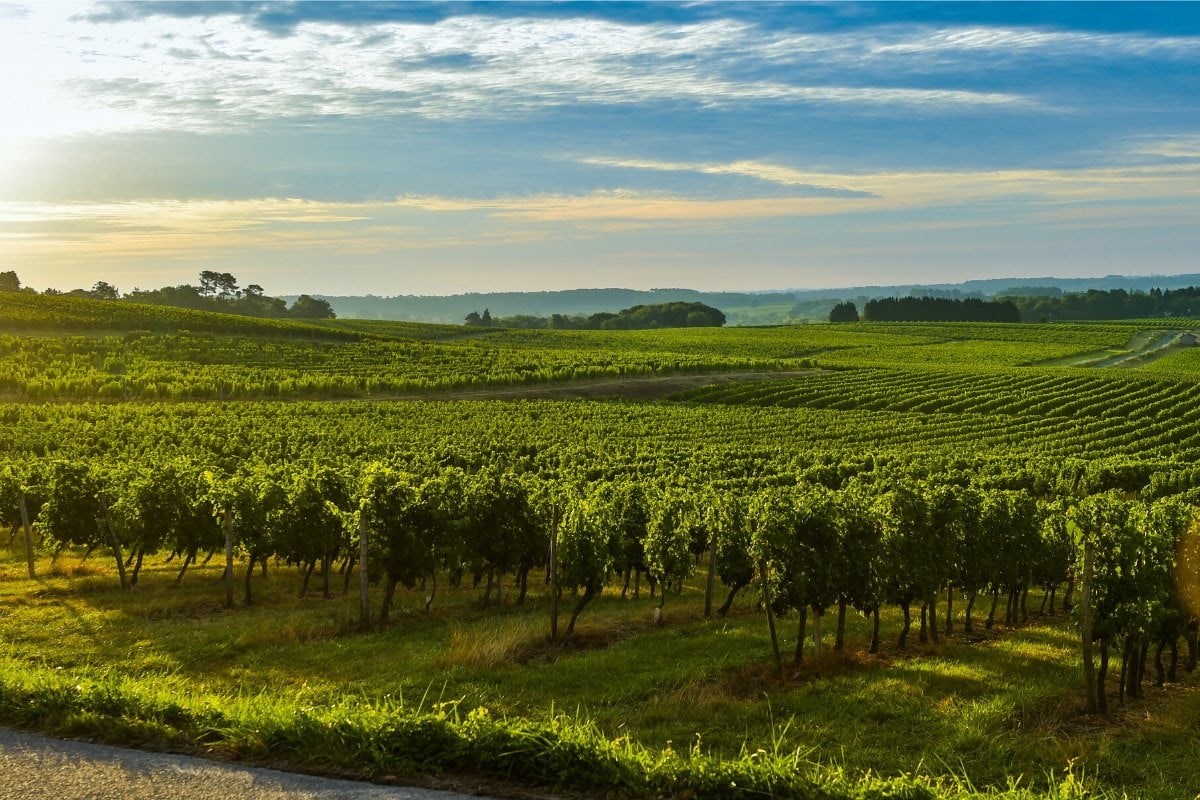 Menton
Right on the border with Italy, Menton feels world's away from Nice and Cannes along the French Riviera. It has its own micro-climate, is famous for its lemons… plus there's a benefit to being so close to Italy – you can hop across the border for some fresh Italian produce! If you're looking to make your holiday extra special, Menton is home to Mirazur – one of the best restaurants in the world.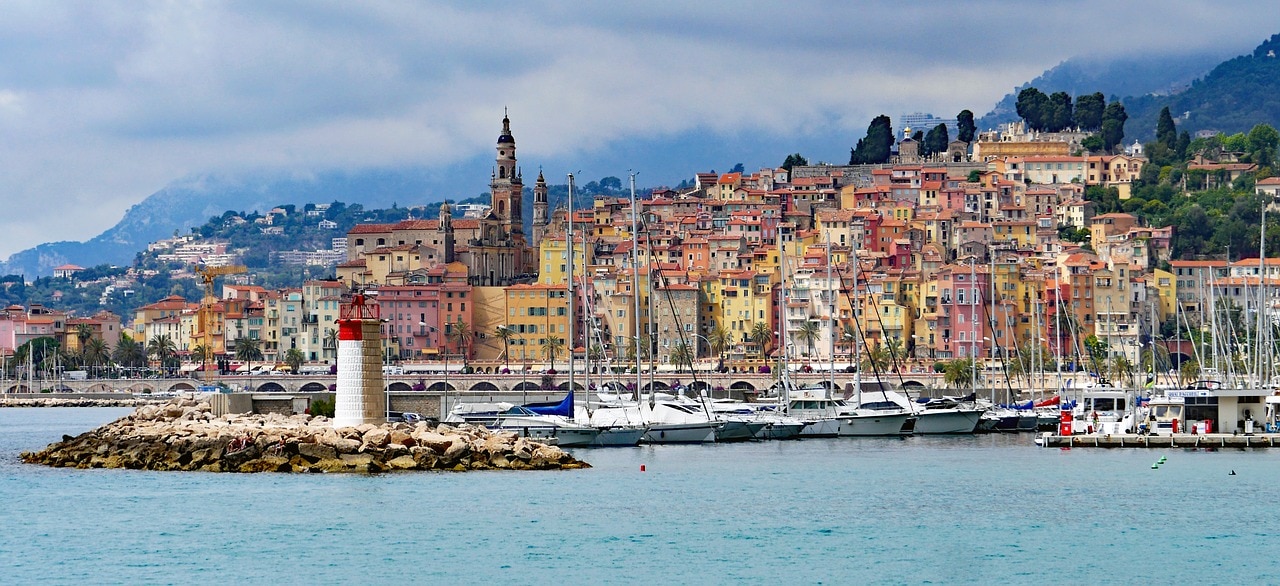 Argelès-Sur-Mer
A popular holiday spot in Languedoc, Argelès-Sur-Mer has an incredible 5-mile long beach. It's a short hop from the Pyrenees too, so you really can have the best of both worlds, with a mix of beach relaxation, and active days exploring the mountains.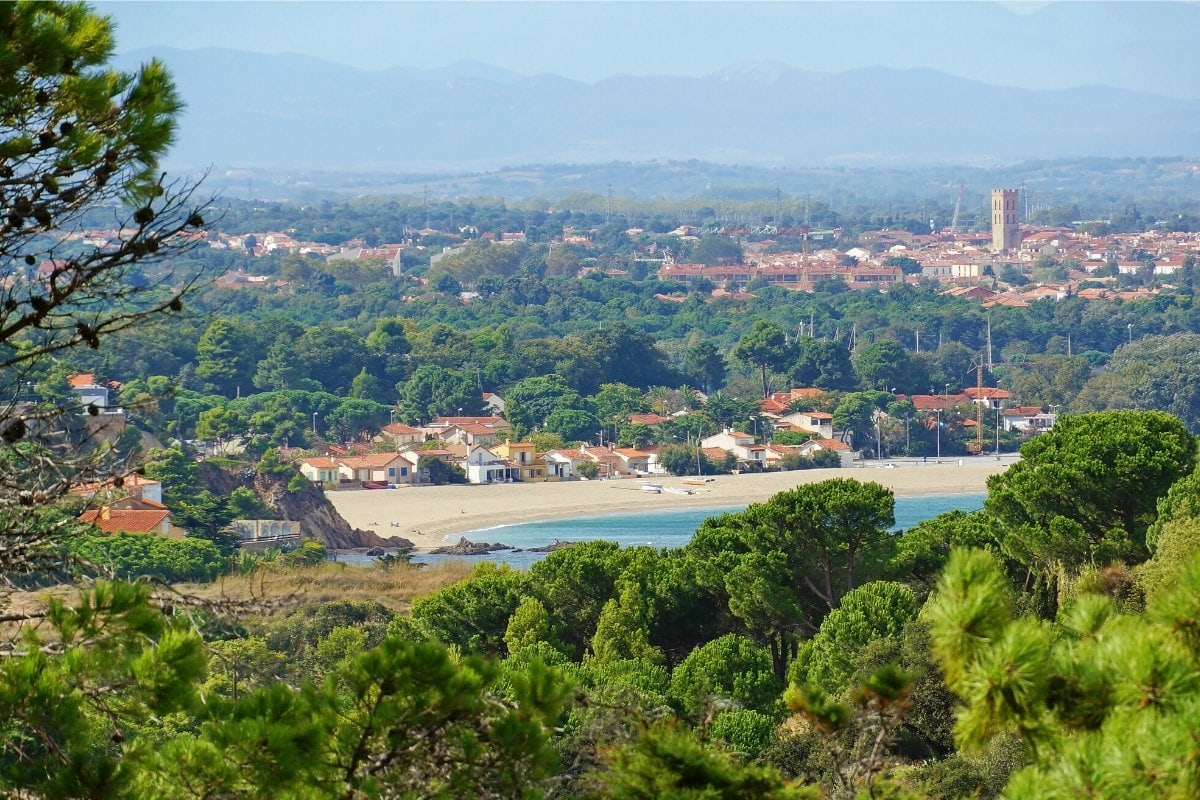 Summer In France – The Accommodation
There's a variety of amazing accommodation on offer across France, from chic hotels, and characterful B&Bs, to quirky glamping setups and beautiful self-catered options. Here are a few favourites…
Self-Catering Accommodation In France
Forget hotels! France has so many beautiful self-catering properties on offer. Companies like Big Domain specialise in luxurious accommodation for large groups, and we're talking country villas, historic chateaus, vineyards, houses with saunas, pools, fairytale gardens and more!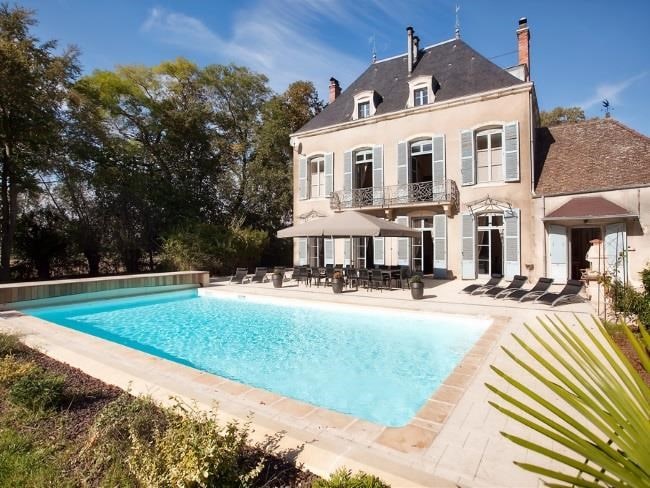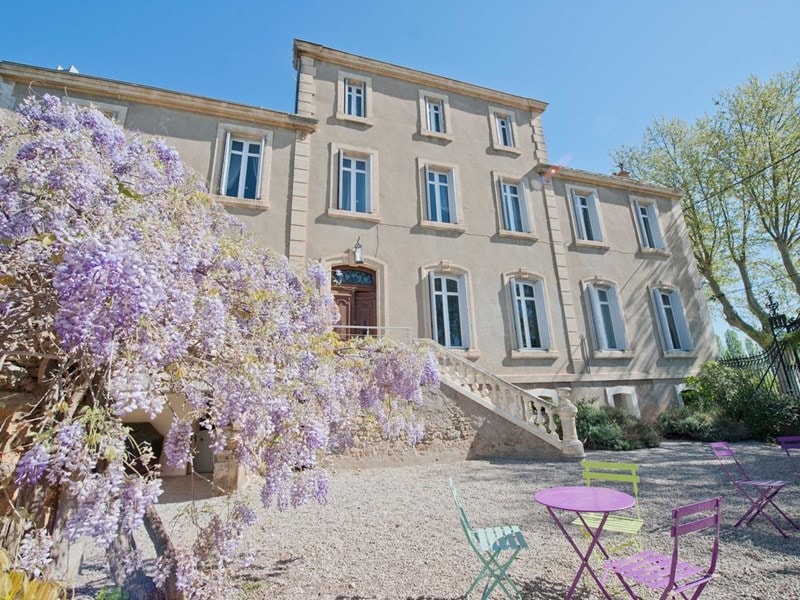 This beautiful 19th-century chateau would definitely make a unique holiday, as would this lush vineyard! As it's easy to pack up your car and head across the channel, you can design a self-catering summer holiday in France that really fits your needs.
There are also some absolutely amazing Airbnbs on offer across France. From chic apartments with panoramic views over the coast, cute tree houses in the mountains and stunning villas with infinity pools, there's bound to be something that takes your fancy! You can claim £35 / $45 off your first trip by clicking here.
Hotels In France
If you prefer to have the facilities that a hotel offers, then there are plenty of great options dotted across the country. If you're visiting any of the regions mentioned above, here are my top picks of hotels.
One of the most famous and historic hotels on the Côte D'Azur, Hotel Negresco overlooks the beach and the Promenade des Anglais in Nice. While the location alone sells this chic 5* hotel, it's the art and design that will totally win you over. Each of the hotel's rooms and suites are decorated in their own unique ways, with a wonderful fusion of modern and historic elements.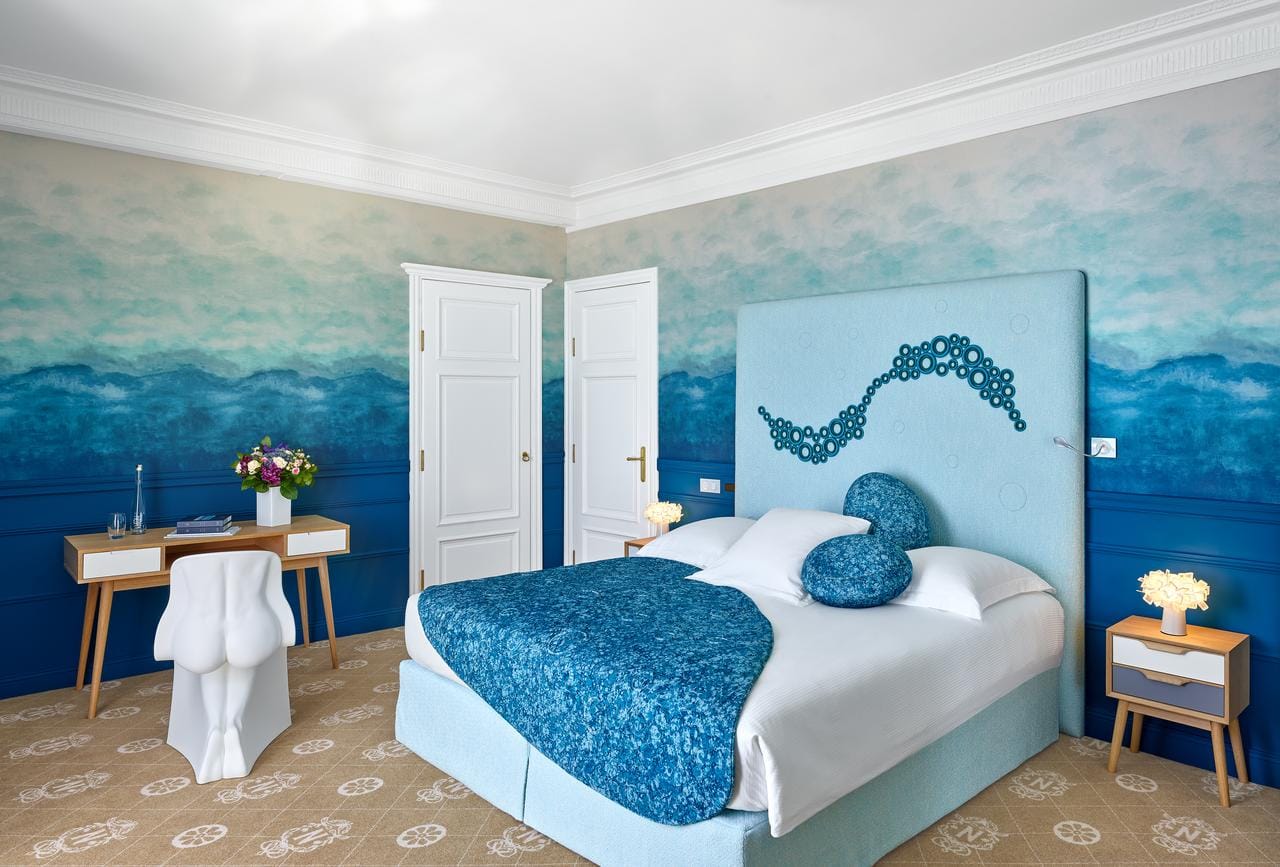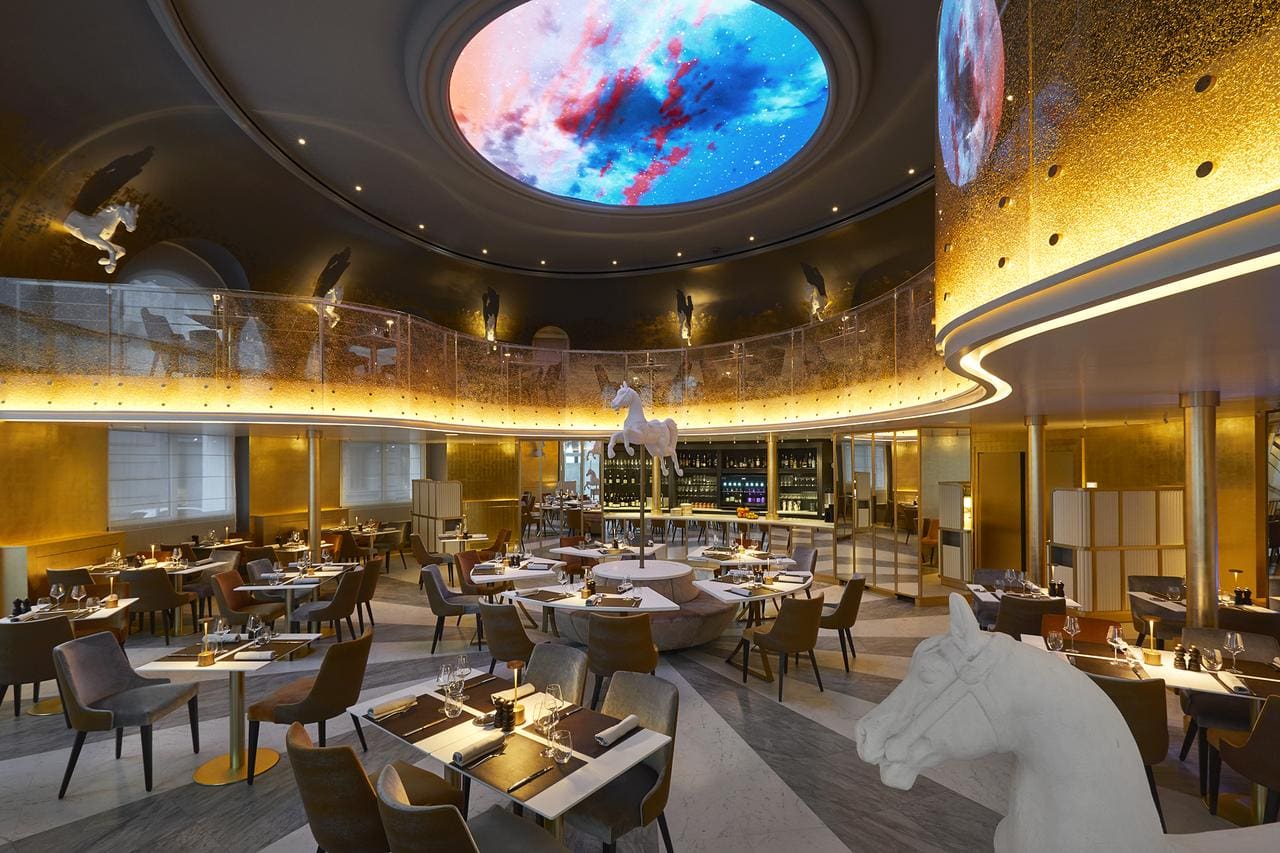 Be sure to stop by La Rotonde for dinner or a drink. The hotel's playfully decorated brasserie and bar has a carousel theme, with horses dotted around the room!
Check availability and latest prices at Hotel Negresco in Nice now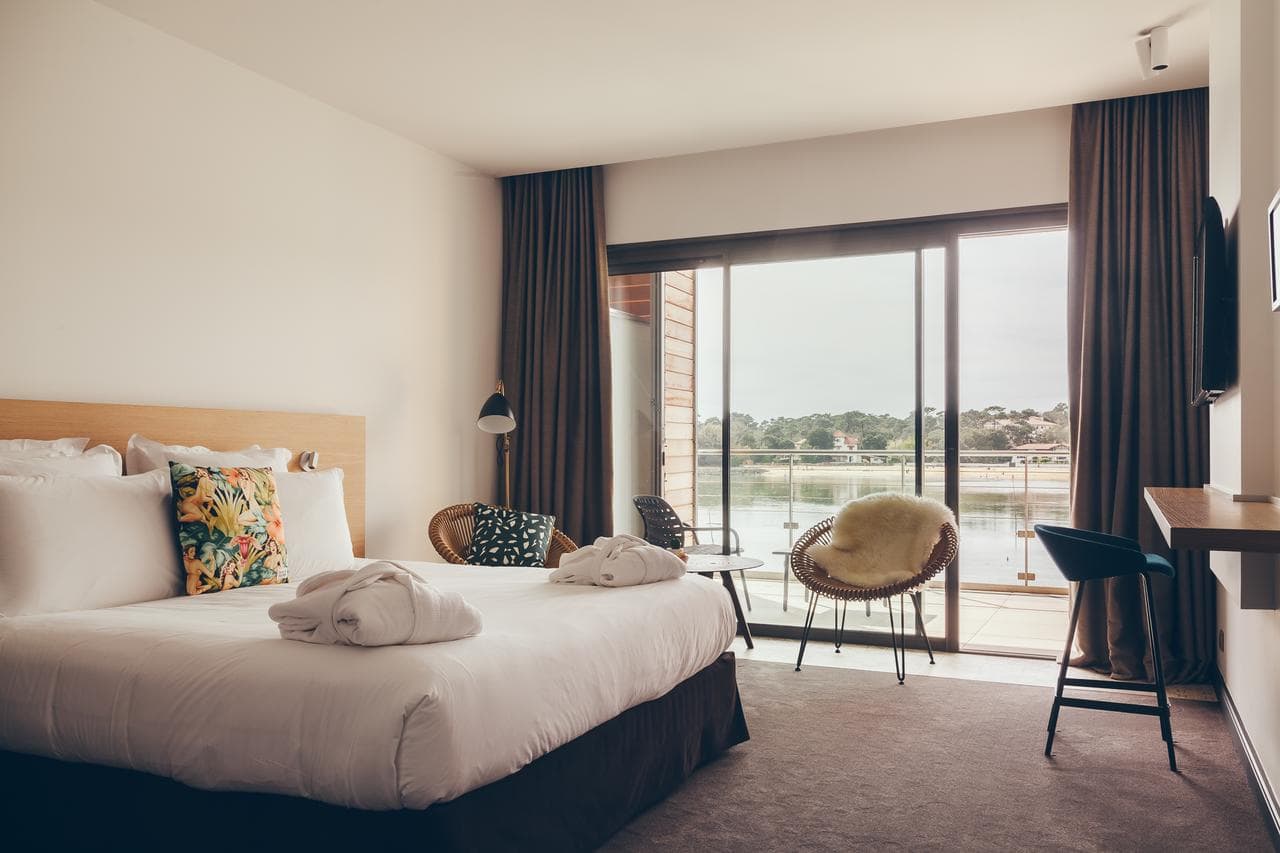 This 4* hotel overlooks a pretty lake area, and is close to the beach in Hossegor. It's tastefully decorated throughout, and has a swimming pool too. It's a great option for couples looking to enjoy a romantic break in France this summer.
Check availability and latest prices at Hôtel & Spa Villa Seren in Hossegor now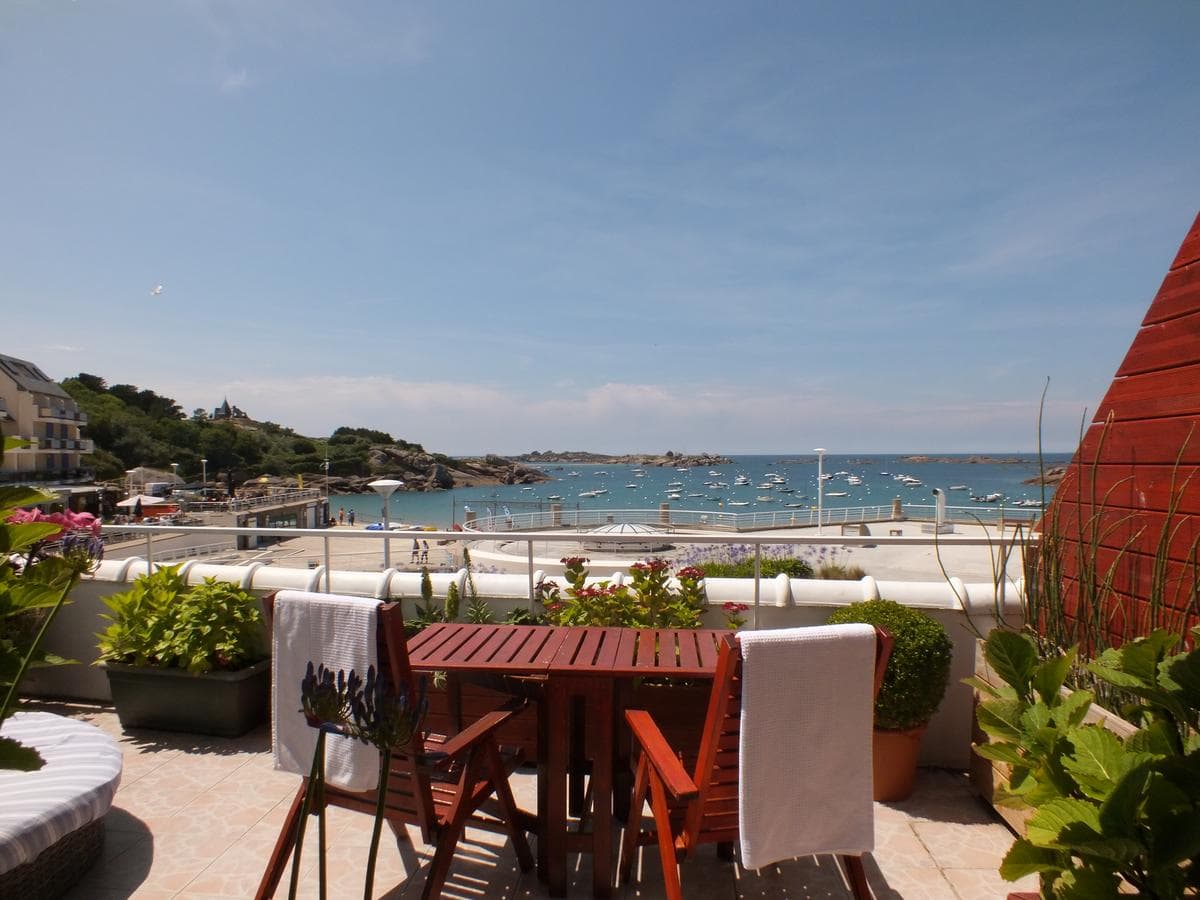 Overlooking Coz-Pors Beach, this hotel boasts some of the best views of any in the region. There's a top restaurant, lots of areas to enjoy the views and even a cocktail bar. If you're looking for somewhere for a special getaway, you could consider booking one of the rooms with a private Jacuzzi or hammam.
Check availability and latest prices at Hôtel Le Beauséjour in Trégastel now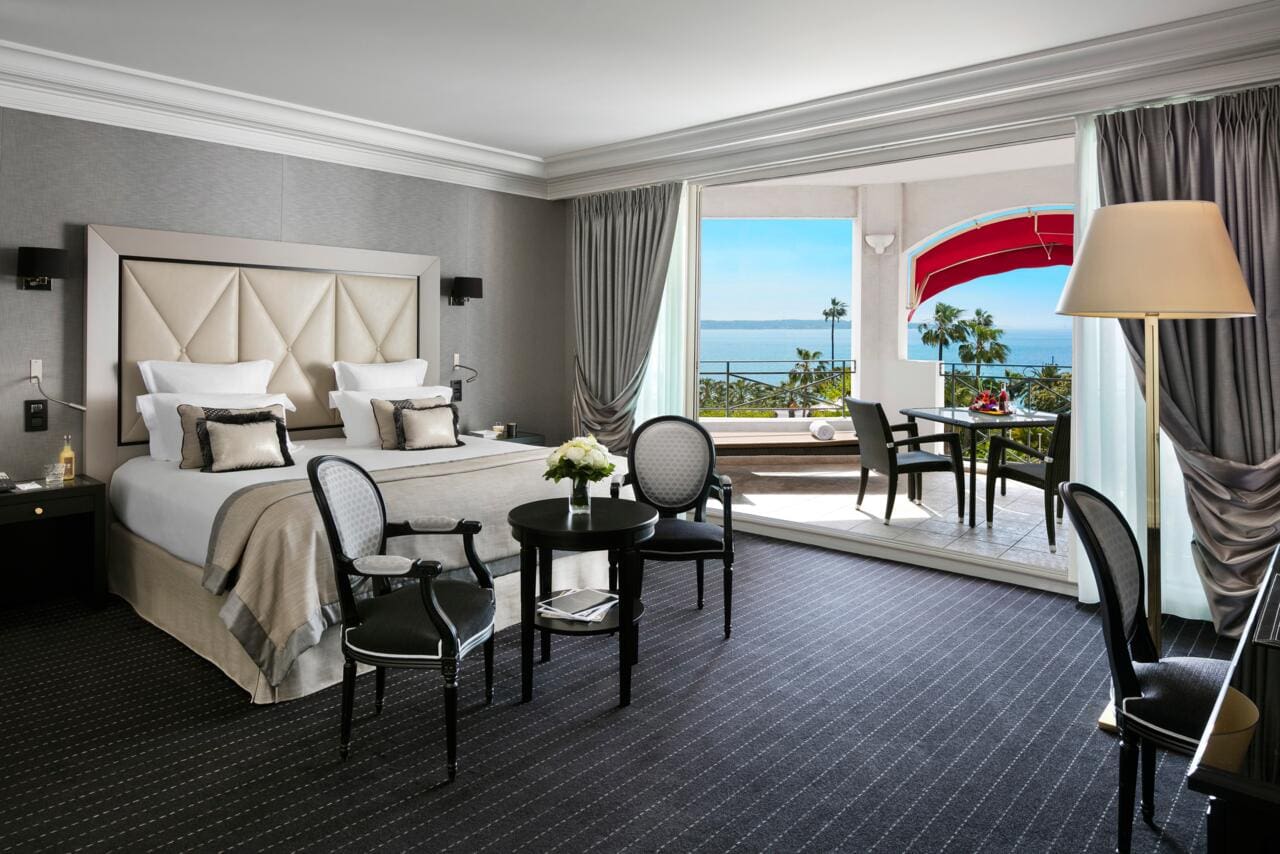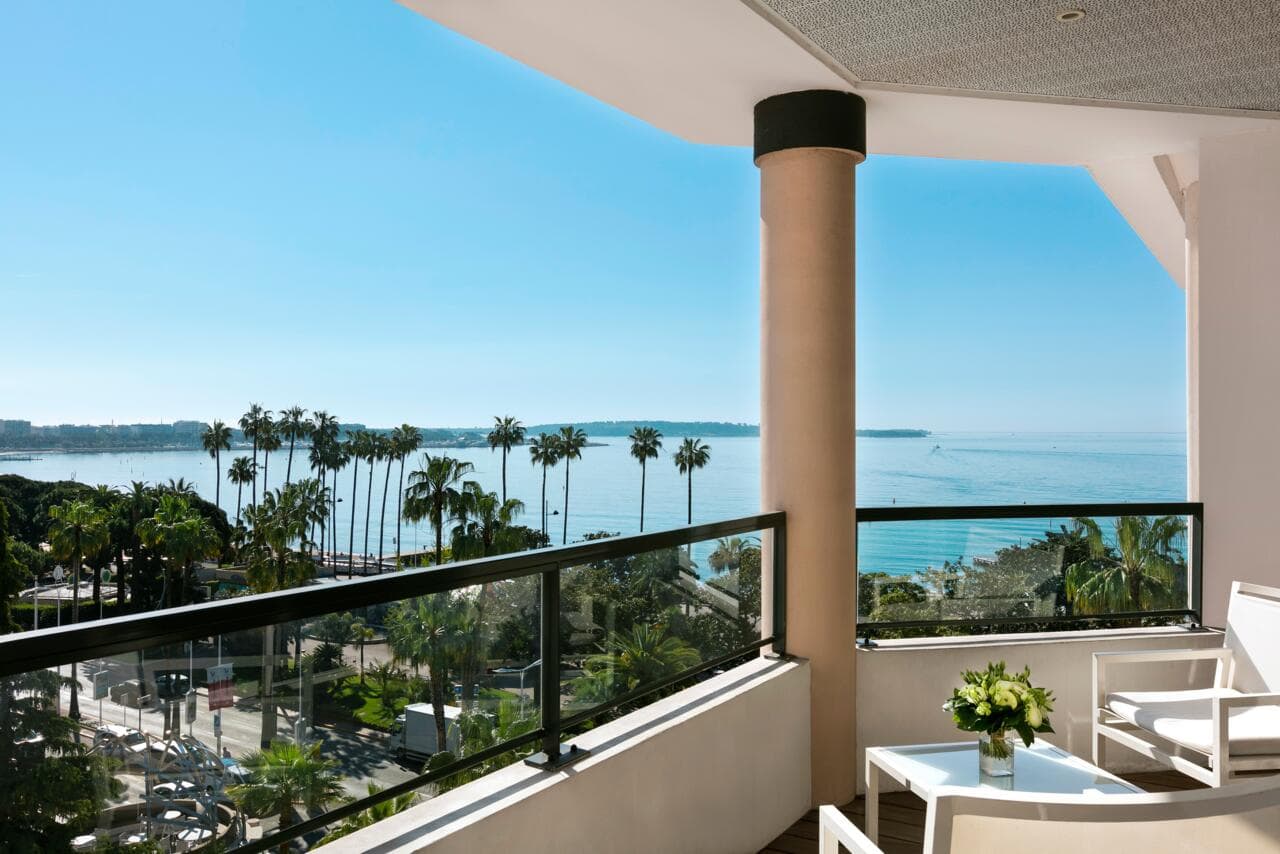 You'll feel like a movie star as you check in at this stunning hotel located right on the Croisette in Cannes. There's an outdoor heated pool, a spa, a private beach, three restaurants and over 250 stylishly-decorated rooms. The views are mesmerising too – it's a stay you won't forget in a hurry!
Check availability and latest prices at Hôtel Barrière Le Majestic Cannes now
How about waking up in the heart of Bordeaux's beautiful vineyards? This 5* hotel is located in the Château Smith Haut Lafitte vineyards, yet it's only a 20-minute drive to the city centre.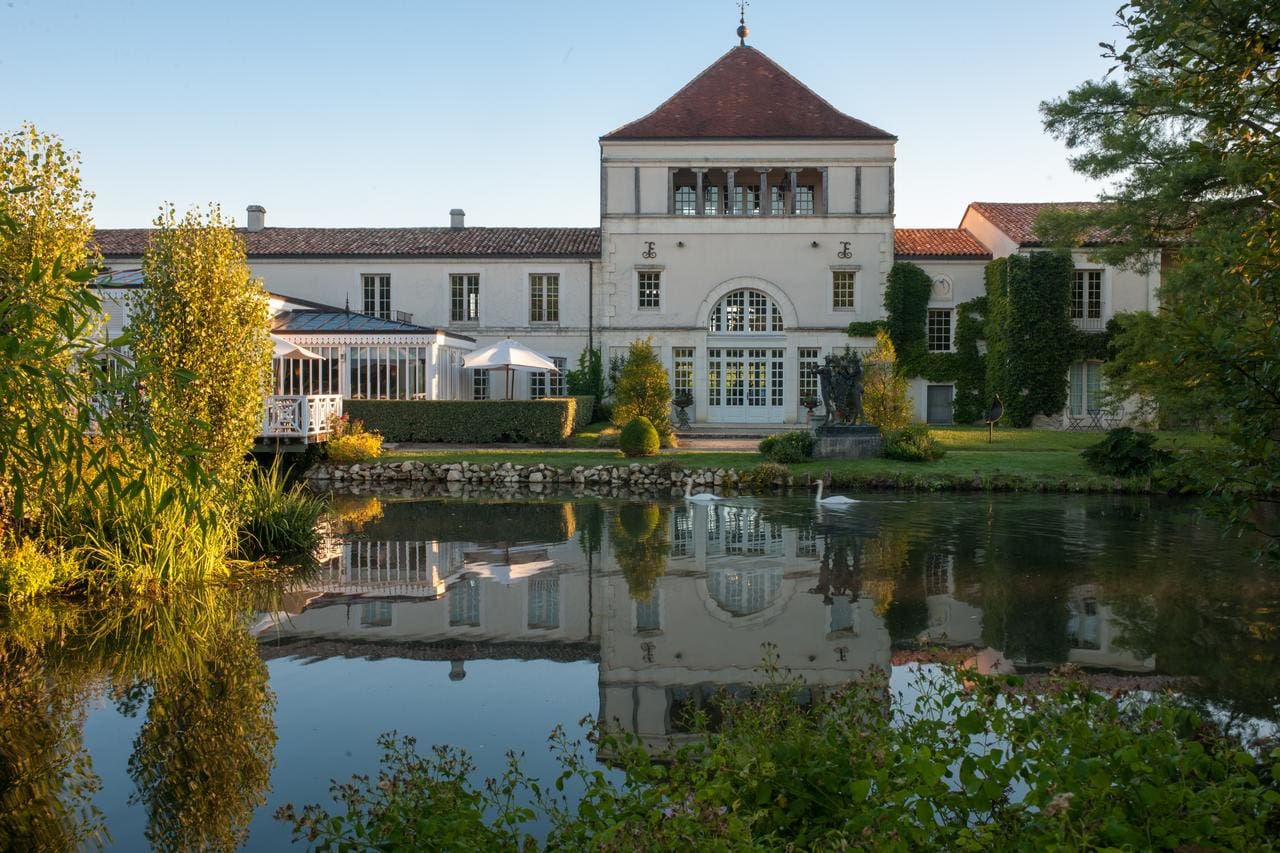 As well as beautiful ground and stylish rooms, the hotel features a luxury spa centre, tennis courts and an outdoor swimming pool. The most intriguing thing about the hotel? The spa treatments which feature wine! How about a grape facial?!
Check availability and latest prices at Les Sources de Caudalie now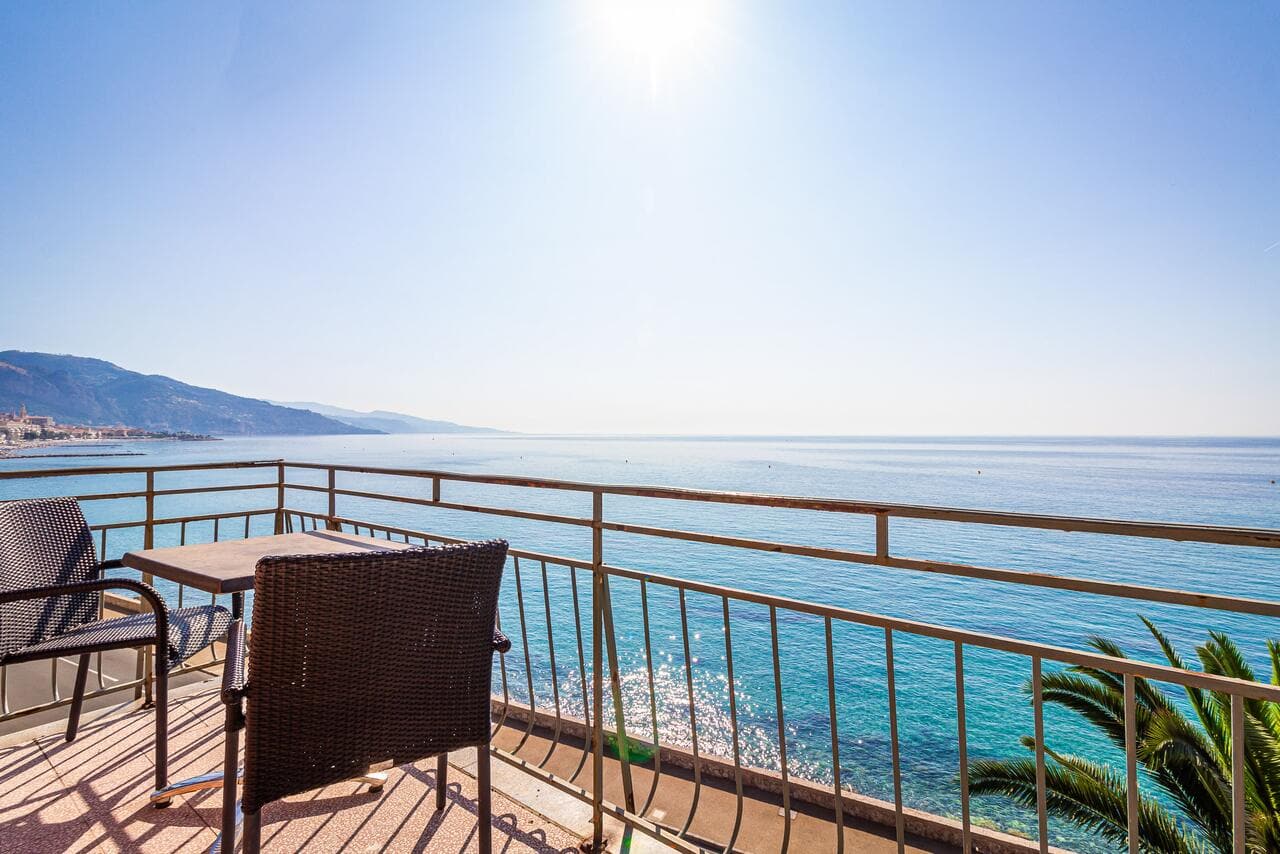 This well-located hotel in the beautiful summer holiday town of Menton has landscaped gardens and a private beach. It's a lovely area to explore, but if you want to get and about, it's also easy to hop on the bus to Monaco, Beaulieu or Nice.
Check availability and latest prices at Best Western Plus Hotel Prince De Galles, Menton now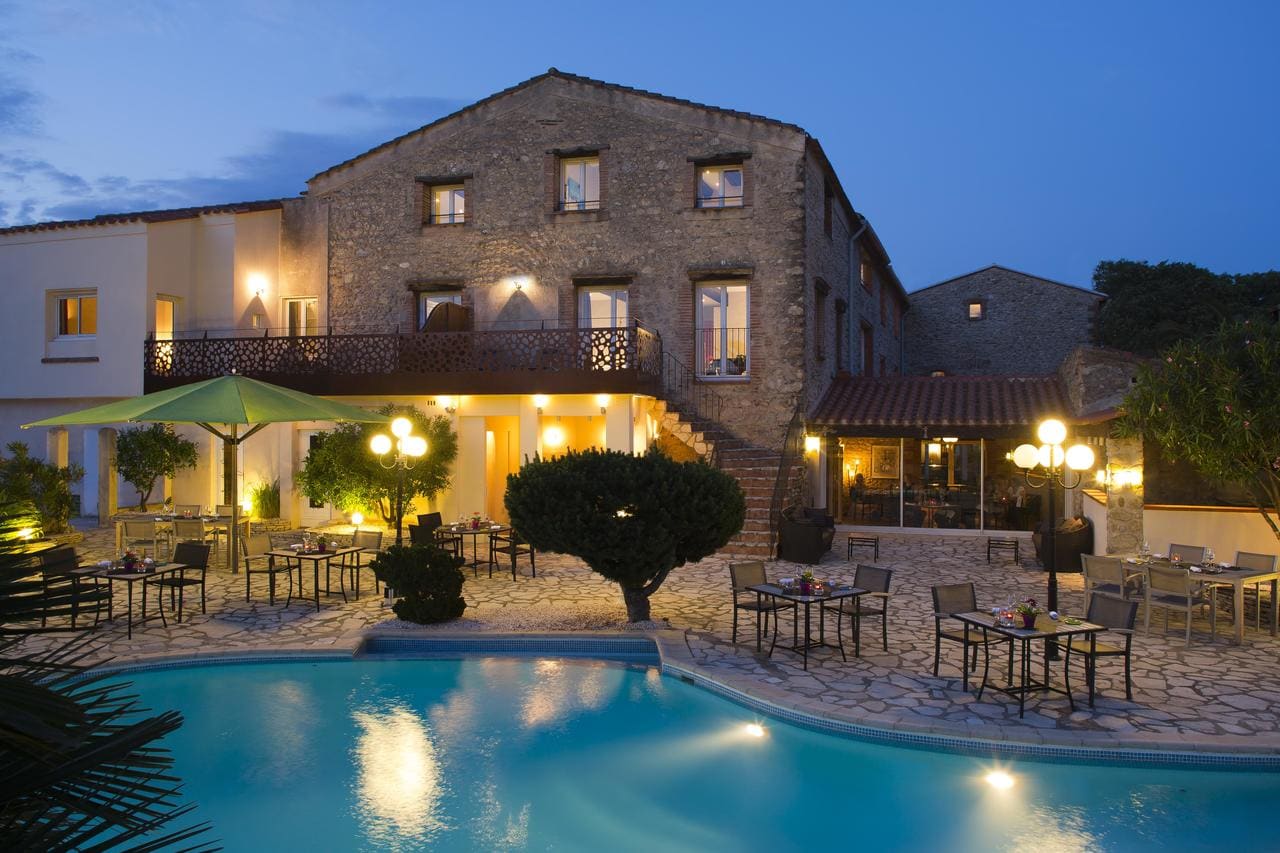 If you like staying at places with character, this is the place for you! Auberge Du Roua in Argelès-Sur-Mer is a converted 18th-century Catalan mansion. There's an outdoor swimming pool, pretty gardens and spectacular views of the Pyrenees mountains. Foodies will love it here too as there's a highly-rated restaurant serving gourmet dishes.
Check availability and latest prices at Auberge Du Roua now
If you're still looking for your dream hotel, type in your destination to the search box and see what's available…
There are so many wonderful places to visit in France in summer – I really hope this has helped you decide where to go on your summer holiday!
Enjoyed this post? Pin it for later…