Some posts on this site contain affiliate links. If you book or buy something through these links, I earn a small commission (at no extra cost to you). Take a look at my privacy policy for more information.
Visiting France in summer is always a good idea! From the French Riviera to the city of Bordeaux and Brittany's pink granite coast, it's time to find out France's top summer holiday destinations.
When it comes to holiday destinations, France is a great option, especially if you're based in the UK. It's quick and easy to get to, there are stunning beaches, beautiful chateaus and picturesque landscapes, plus the food and wine is top notch too. It's no wonder so many of us choose to visit France in summer each year.
You're spoiled for choice too. From the beautiful blues and air of sophistication on the Côte D'Azur to the picturesque cities of Bordeaux and and cute villages in Provence, there are plenty of options depending on your interests.
Plus, forget hotels. France has so many beautiful self-catering properties on offer. Companies like Big Domain specialise in luxurious accommodation for large groups, and we're talking country villas, historic chateaus, vineyards, houses with saunas, pools, fairytale gardens and more! This beautiful 19th-century chateau would definitely make a unique holiday, as would this lush vineyard!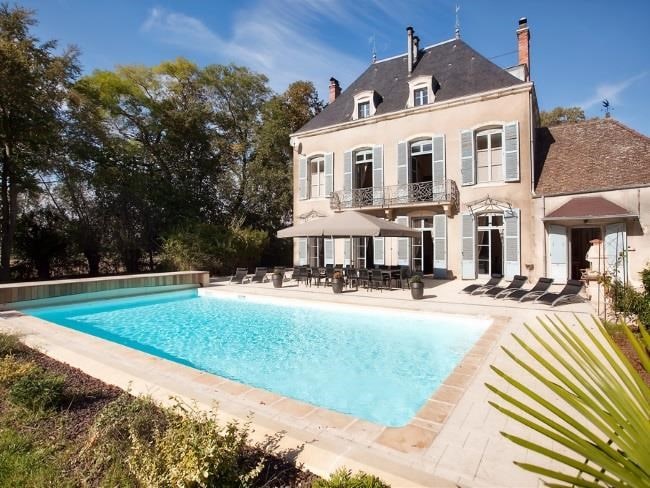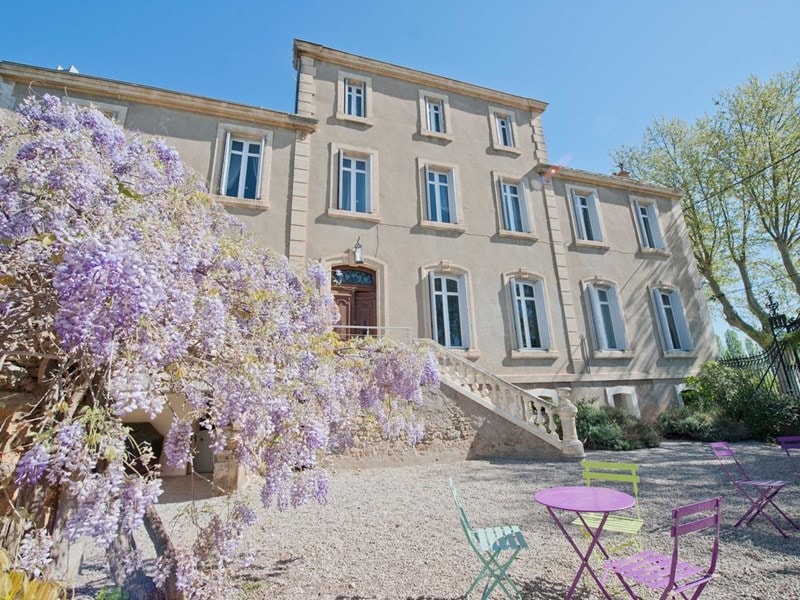 As it's easy to pack up your car and head across the channel, you can design a self-catering summer holiday in France that really fits your needs.
Summer In France – The Weather
In general, France has great weather in the summer months. They tend to be warm and sunny. However, it's a big country and the weather varies from region to region. In general you can expect temperatures to be between 20° – 27° in July and August, with very little rain. It can get a bit chilly along the coast, so pack accordingly!
So whether you fancy relaxing on the beach, exploring towns and cities, eating great French food or getting active, there's plenty to keep everyone happy. So time to take a look at some of my top recommendations!
Places To Visit In France In Summer
Nice
I found Nice to be a great city to explore in the warmer months. Take a walk along the Promenade Des Anglais which goes along the seafront for several kilometres, passing beach clubs, smart restaurants and sunbathing spots.
Feeling more athletic? Climb the steps to Parc De La Colline Du Chateau. The views from up there are SO stunning, and there's a waterfall too. I also loved exploring Nice's old town, Vieux Nice, with its labyrinth of skinny streets and colourful buildings adorned with rustic shutters.
Hossegor
This cute seaside town in Southwest France is one of the best places to surf in the country. Its known for having great waves all year around, but even if you're not a surfer, it's a colourful place with a great beach. It definitely attracts an active type of traveller, with options of cycling, paddle boarding and windsurfing among the other top things to do. It's the perfect spot to enjoy a warm summer in France.
Trégastel
Where to spend summer in France with a family? Try Trégastel – one of the prettiest beaches in Brittany in Northern France. The coastline is famous for its pink granite rocks. Not far away is Chateau de Costaeres – a beautiful pink granite castle built on a rock.
Cannes
We all know Cannes for its famous film festival, but it's a great holiday spot too, with plenty of chic villas, smart restaurants and a port filled with swanky boats. Take a walk along along La Croisette – a palm tree lined promenade sometimes referred to as the Cannes Catwalk, and you'll feel a million dollars!
Meanwhile, Le Suquet (Cannes old quarter) is a great place to visit for narrow winding streets filled with restaurants and shops. I'd also recommend taking a walk to the castle at the top – the views are unbelievable! If the temperatures are high (as they can be in peak summer in France) then wait until dusk. The light is magical around that time!
Bordeaux
I'm picking this for a summer break destination, because I've heard great things about Bordeaux lately! Not only is it one of the best wine regions in the world, there are plenty of great outdoorsy things to do in the summer months. Take a stroll along the river, check out cute vintage stores, eat at a food stall and relax with a glass of vin rouge – sounds like the perfect place to visit in France in summer to me!
Menton
Right on the border with Italy, Menton feels world's away from Nice and Cannes along the French Riviera. It has its own micro-climate, is famous for its lemons… plus there's a benefit to being so close to Italy – you can hop across the border for some fresh Italian produce! If you're looking to make your holiday extra special, Menton is home to Mirazur – one of the best restaurants in the world.
Argelès-Sur-Mer
A popular holiday spot in Languedoc, Argelès-Sur-Mer has an incredible 5-mile long beach. It's a short hop from the Pyrenees too, so you really can have the best of both worlds, with a mix of beach relaxation, and active days exploring the mountains.
There are so many wonderful places to visit in France in summer – I really hope this has helped you decide where to go on your summer holiday!
This blog post was sponsored by Big Domain. As always, all opinions are my own.
Enjoyed this post? Pin it for later…