Lava fields, secret waterfalls, huge surf, a unique mix of terrains and even an active volcano, Hawaii is made for an adventure lover like me.
Earlier this year I travelled to Hawaii. It was my first trip to the islands, and as I explained in my post 14 Amazing Things To Do On Your First Holiday In Hawaii, it wasn't what I expected. While I knew it would tick every box on the dream honeymoon checklist (paradise beaches, posh hotels, warm sunshine) I didn't know whether it'd have much substance to it. I was pleasantly surprised… and then some!
If, like me, you get bored of lying on a beach after 20 minutes, and prefer to come back with a series of great stories, rather than a great tan, then Hawaii is for you!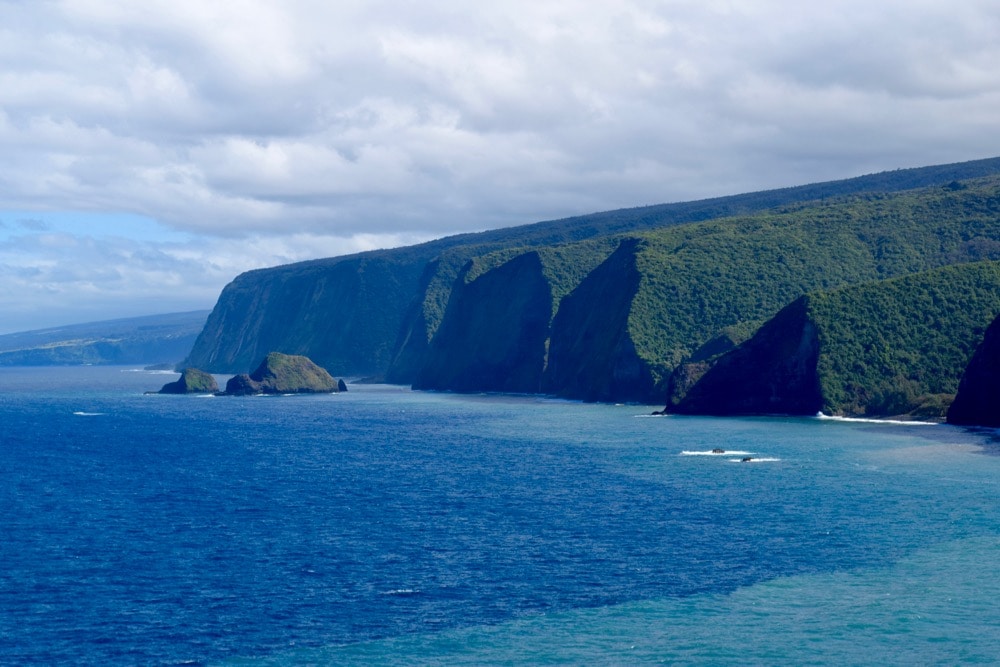 I visited with travel production company Travelspective to make some amazing videos about the destination. We spent days on some of the best tours the islands have to offer, with the team following my journey as I learned what makes Hawaii unique. We flew drones over waterfalls, hiked to mind-blowing viewpoints and swam in waterfalls! Plus, we found time to sample the cuisine that makes Hawaii different from the rest of America.
So finally I can show you the incredible videos this talented team has created. Once you've checked them out, be sure to scroll down to find out a few of my favourite adventures from the trip.
WANDERLUST CHLOE IN HAWAII: PART 1
WANDERLUST CHLOE IN HAWAII: PART 2
Trekking Adventures
I guess the thing that makes Hawaii SO special is the mix of terrains. While on the island of Oahu, one minute I'd be looking out of the window at the big city of Honolulu with its skyscraper hotels lining Waikiki Beach, the next moment I'd be on a cliff edge taking in the rugged coastline, then inland there were views that reminded me of Jurassic Park.
It's so diverse and unlike anywhere I'd been before. Again on The Big Island, I trekked through forests, discovered waterfalls, was mesmerised by the rich black lava fields and active volcano. It's a photogenic place, and not just because it's beautiful, but because some of the landscapes I'd never seen before.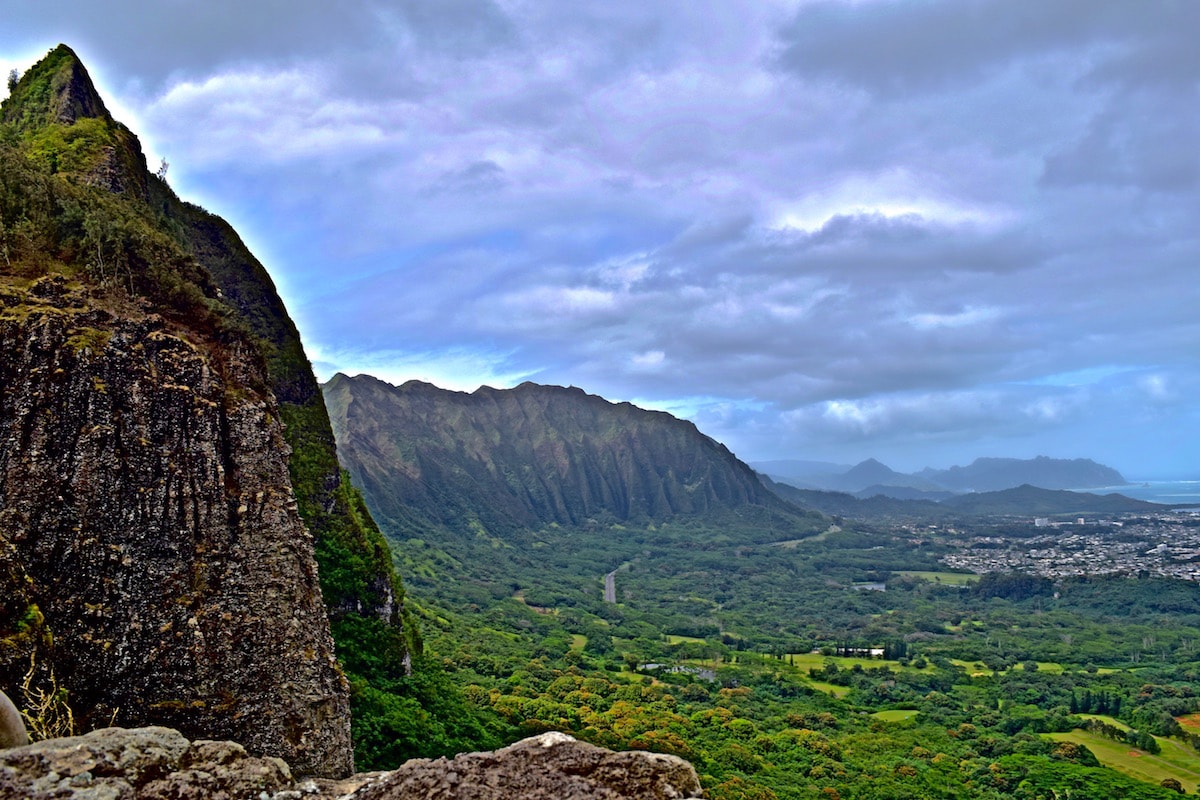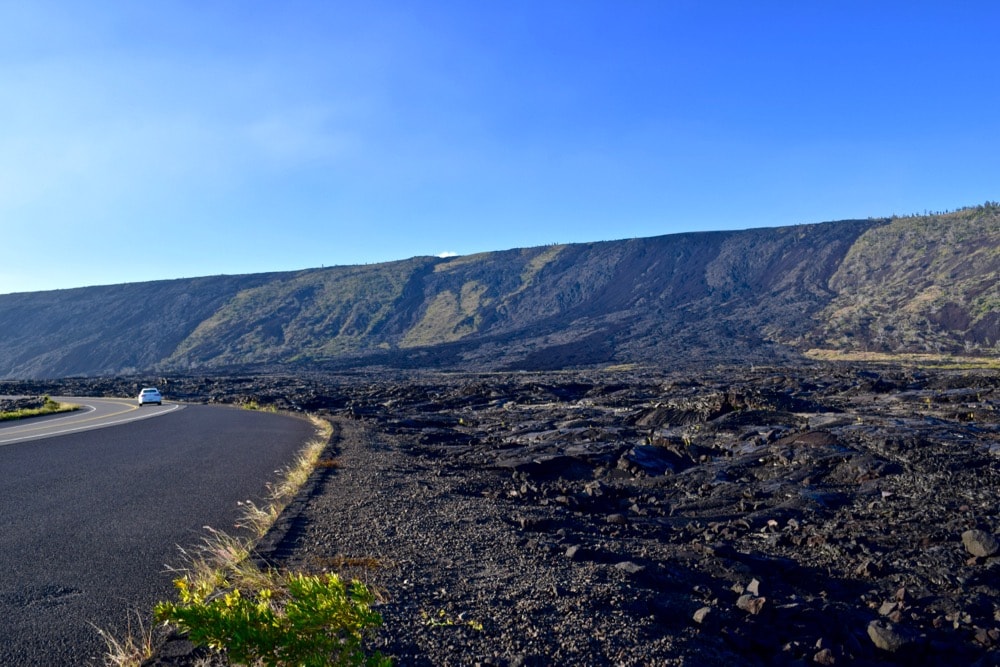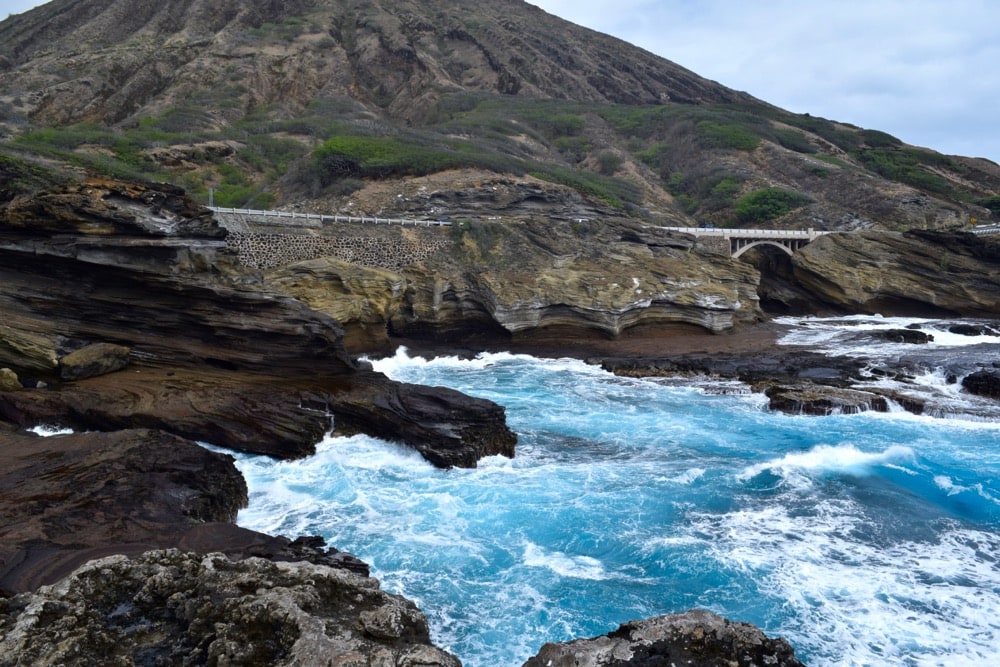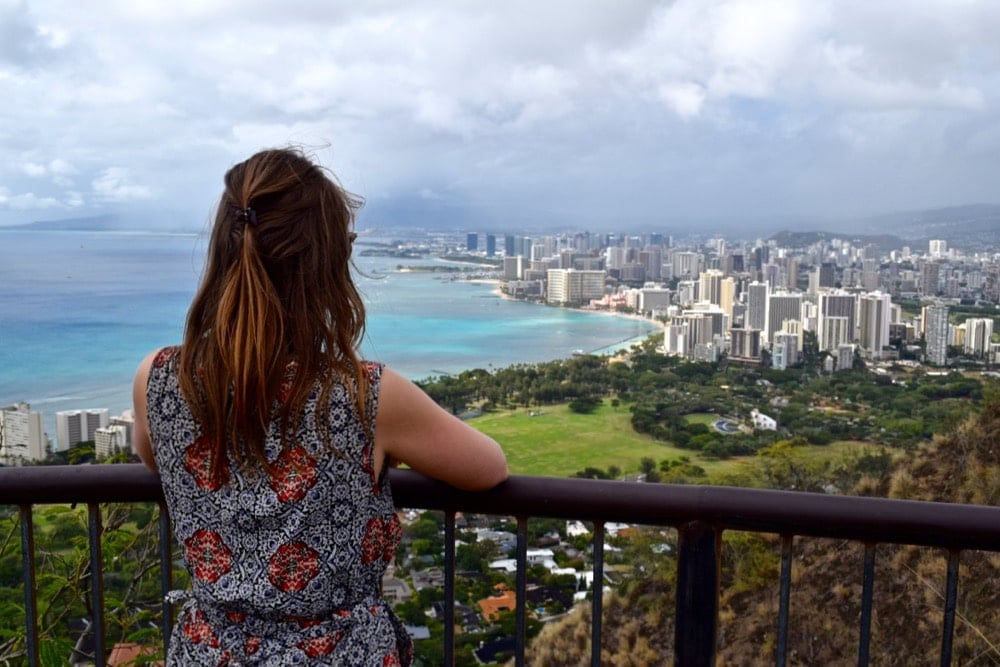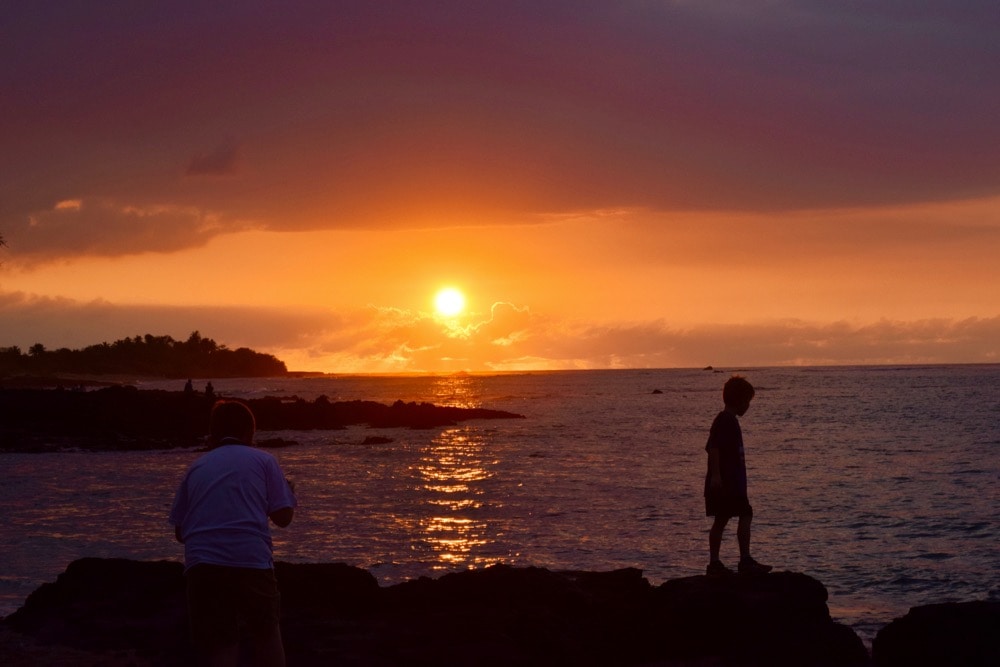 Volcanic Adventures
I've never had the chance to see a volcano actively spewing molten hot lava, so seeing Kilauea on the Big Island in action is something I'll never forget. We spent several hours in Volcanoes National Park and after checking out the incredible lava fields (which looked like we'd landed on another planet) we headed over to the lookout point.
The roaring red and orange crater was erupting with huge sprays of lava, while plumes of smoke reached sky high. From the viewpoint, it was pretty epic, but looking through the National Park's telescope really brought it home. I could see individual parts bubbling away, and seeing the detail reminded me of how powerful and diverse our planet is. This is one of the best national parks to visit in November, so if you're visiting then you're in for a treat!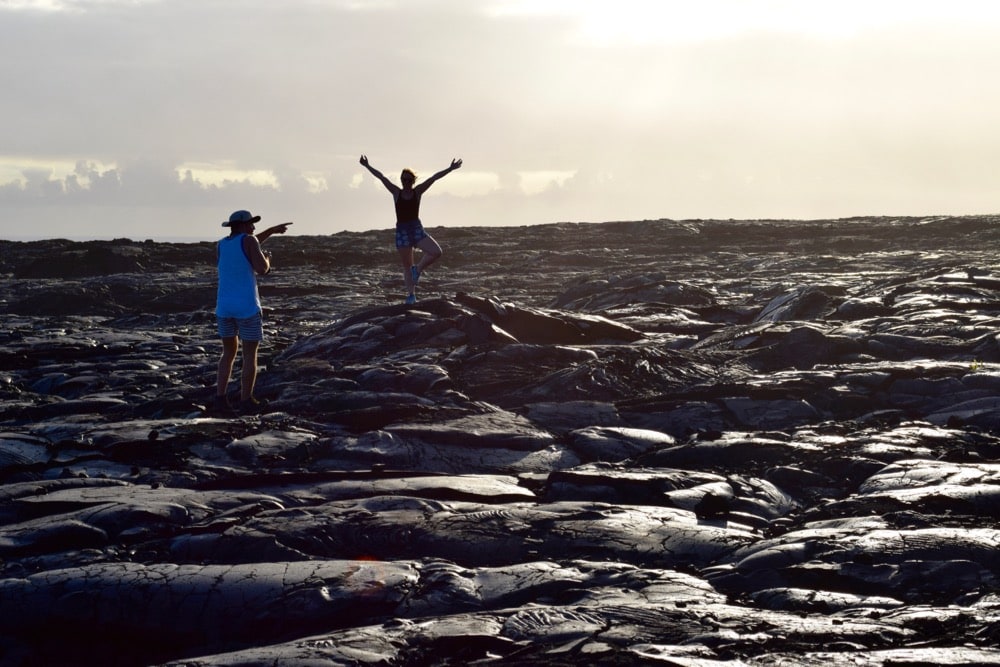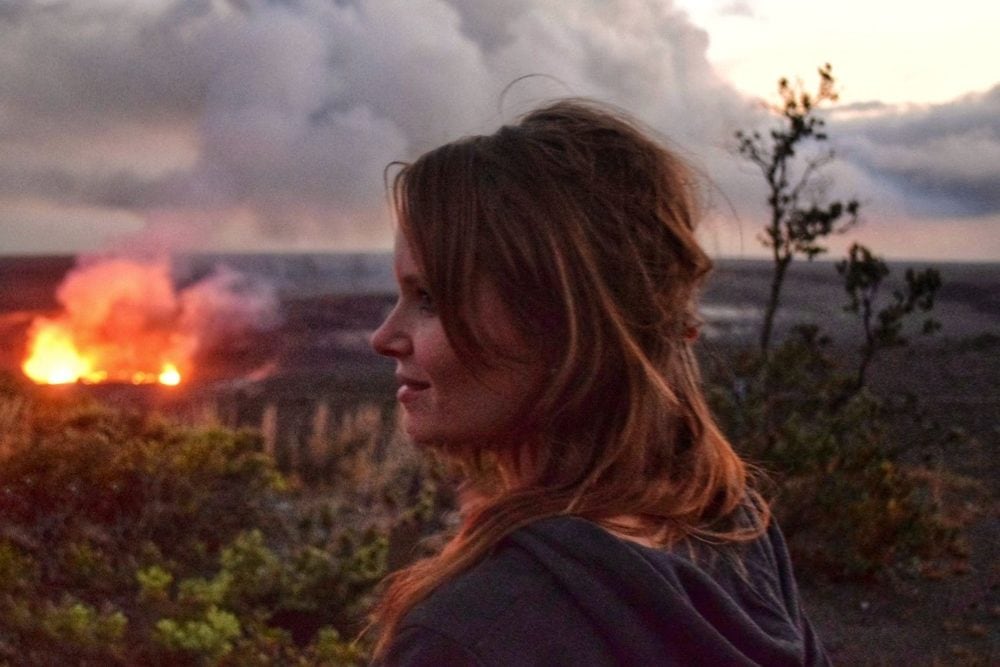 Waterfall Adventures
The Big Island is home to so many waterfalls, you just have to set aside time to explore a few. They're all different and some are in the most spectacular of locations. The most special ones I saw took real effort to reach. We hiked through forests, trekked along mud paths and as we edged deeper, the sound of rushing water got louder and louder until… WOW!
The full force of tonnes of water plummeting from a great height was so impressive. Some of my favourites were Kulaniapia Falls, which was really tall, and Kaimukanaka Falls, which had two falls in one spot. Plus, after a bit of persuasion, I finally took the plunge. Spoiler: THIS MIGHT BE HAWAII BUT WOW THAT WATER WAS COLD!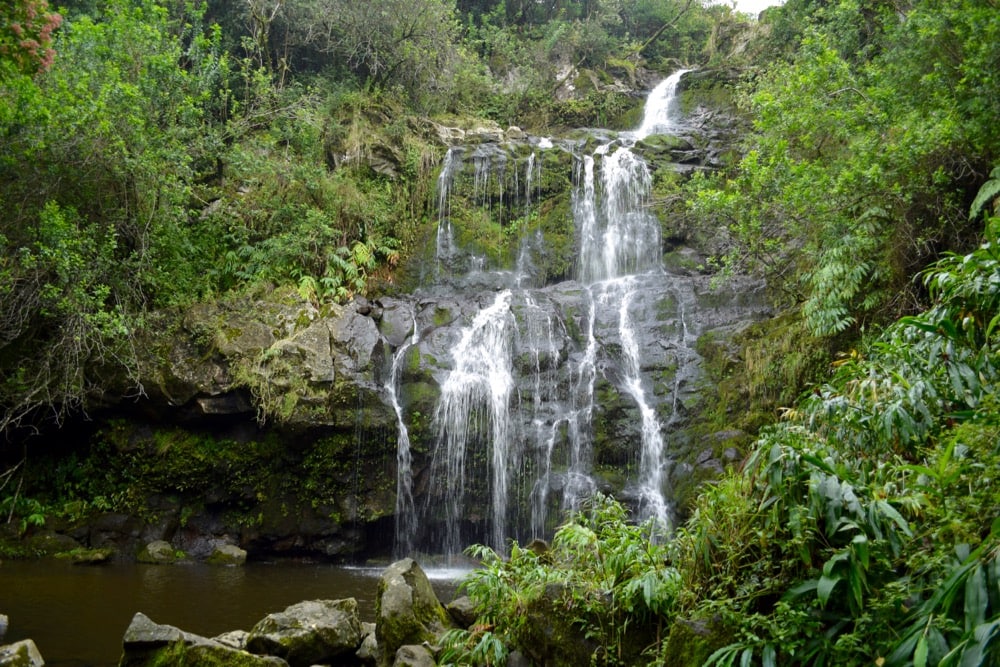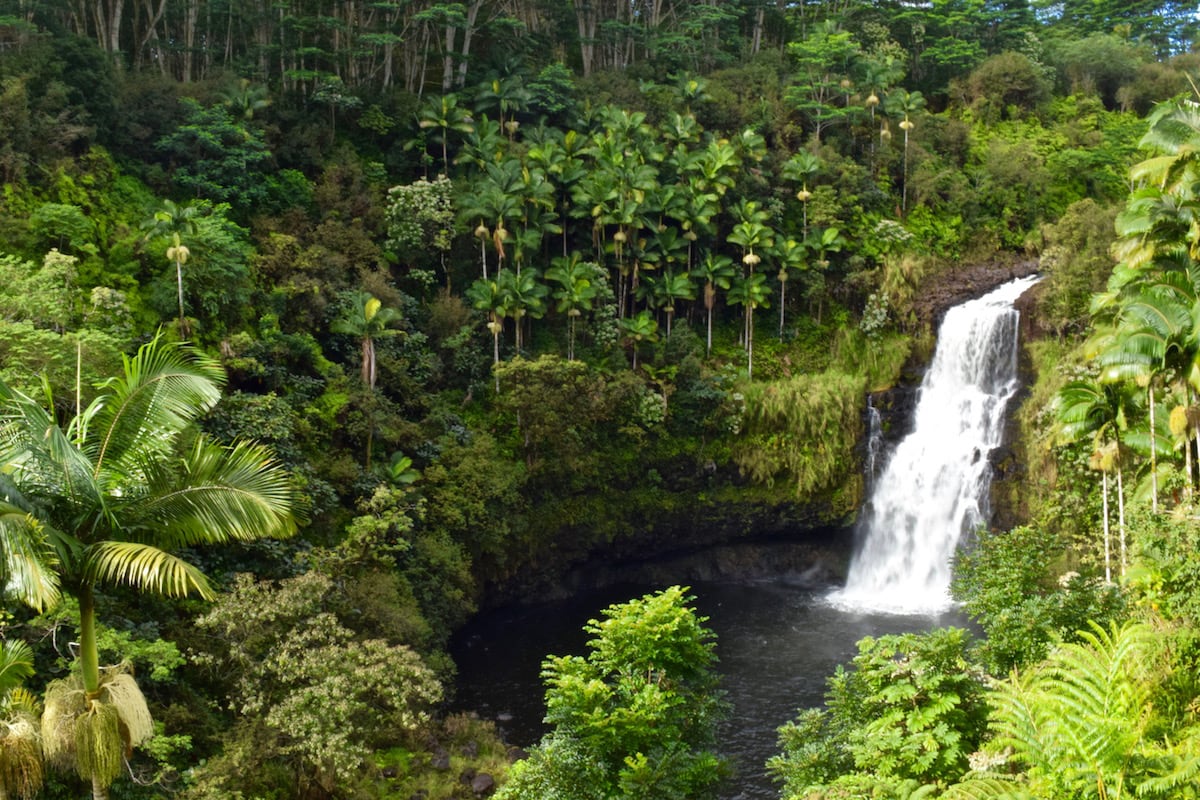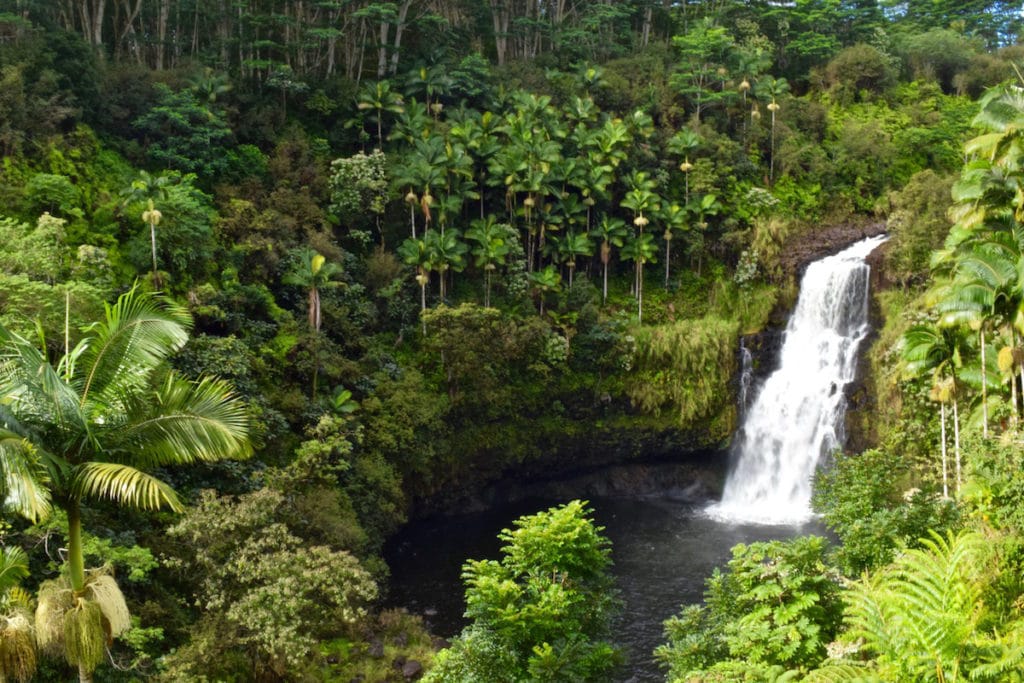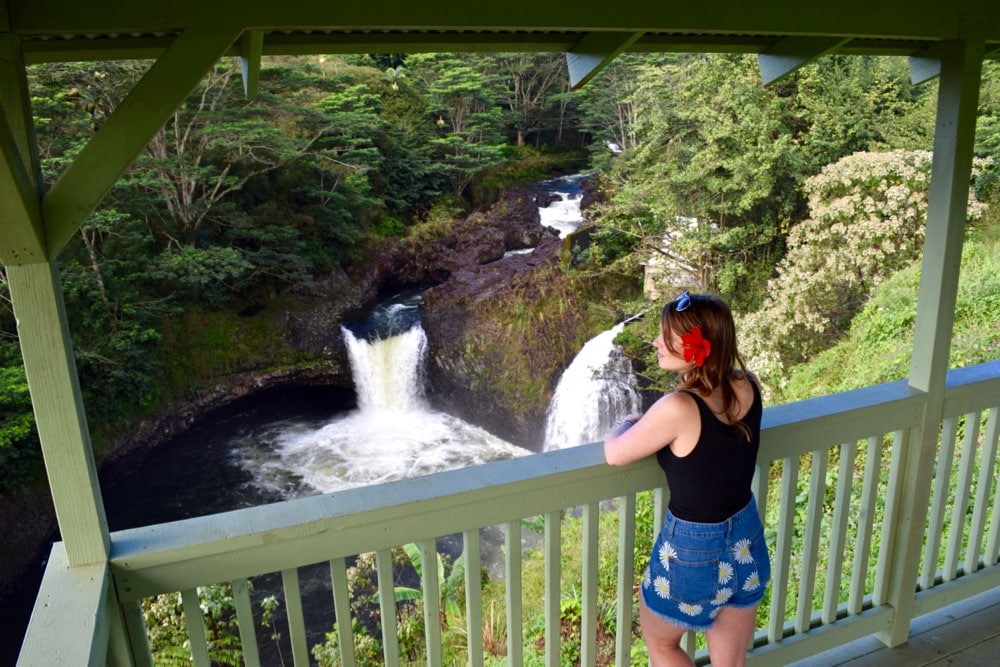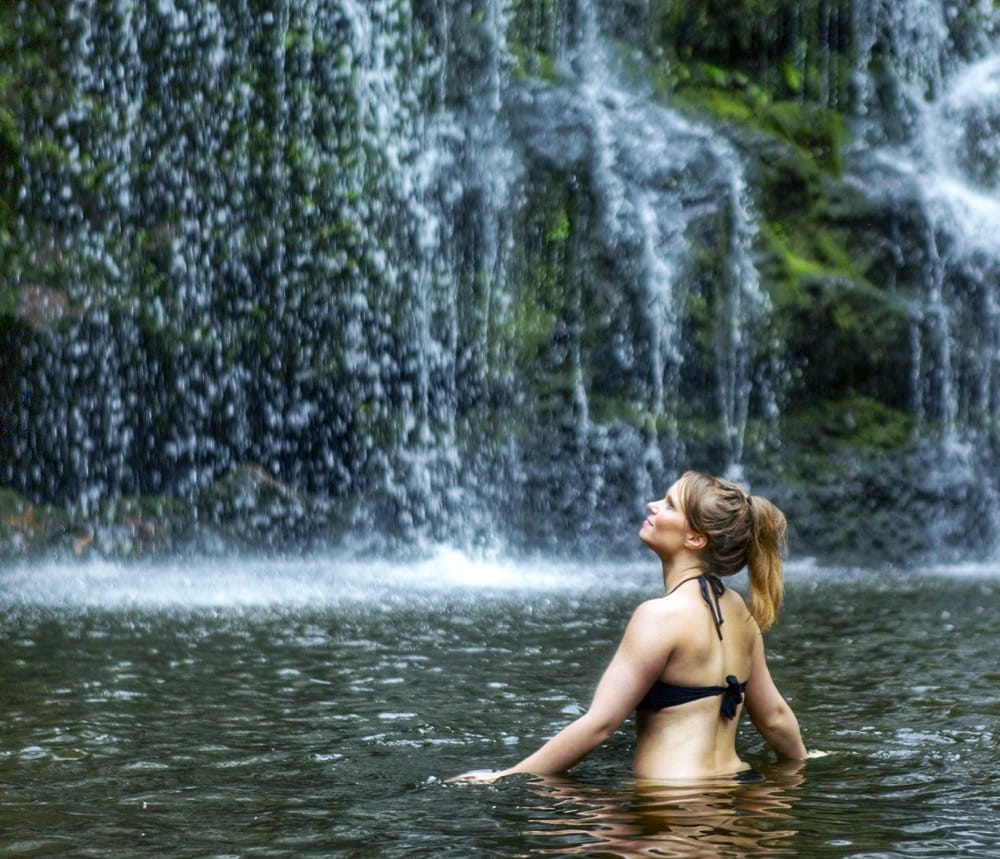 Ziplining Adventures
After spending a lot of time on land, it was amazing to see the island from another angle, harnessed up and flying through the trees. The team at Kohala Zipline took me out across several ziplines and tree top adventures. I wobbled my way across rickety bridges made from tree stumps and ended with a good dose of adrenaline on the final zipline, which runs parallel with another. It was a true race to the finish!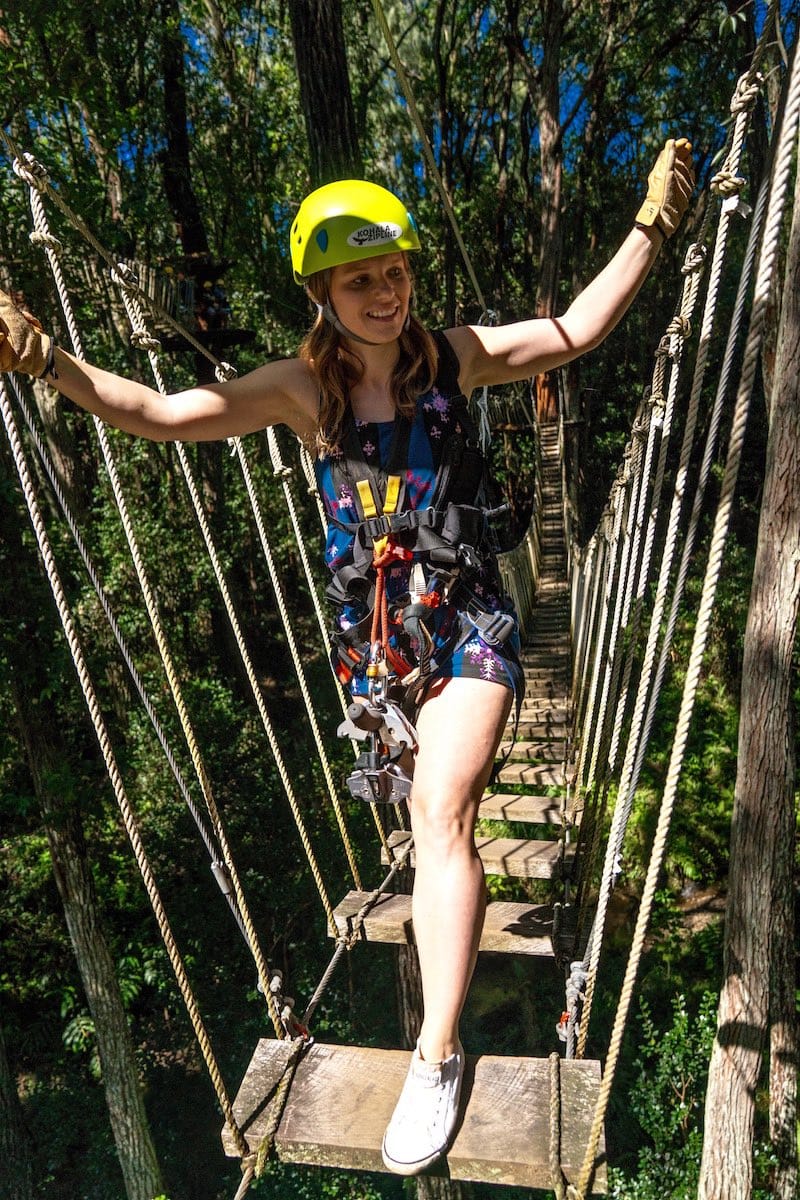 Extreme Surf Adventures
If there's ever a moment to scare you off surfing for life, it's seeing the immense waves on the North Shore of Oahu! At Pipeline and Sunset Beaches the waves frequently reach 20-30ft, so you've got to be seriously confident in your abilities to tackle it. After growing up watching Blue Crush (yes, don't judge my movie taste!) it was awesome to see the action for myself. For me, some of the most amazing footage in the videos is from the drones our team flew over the surfers. It was a chance to get really close to the action!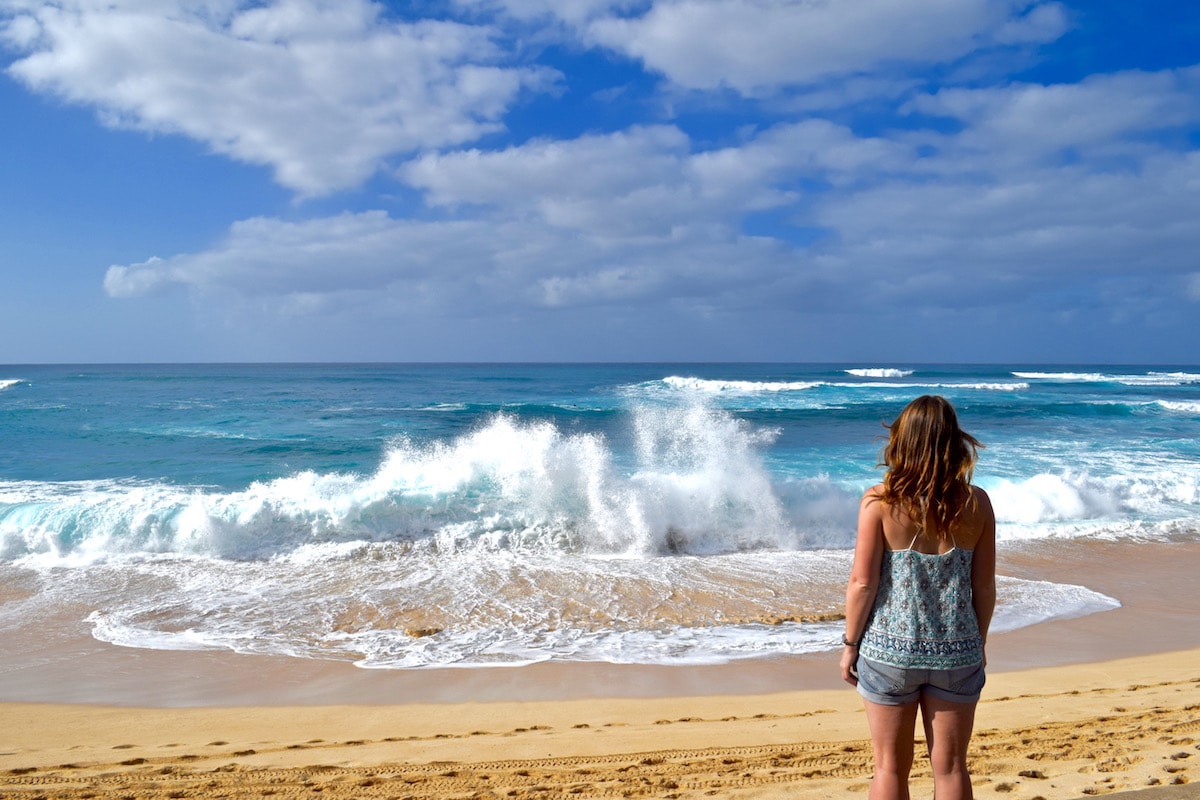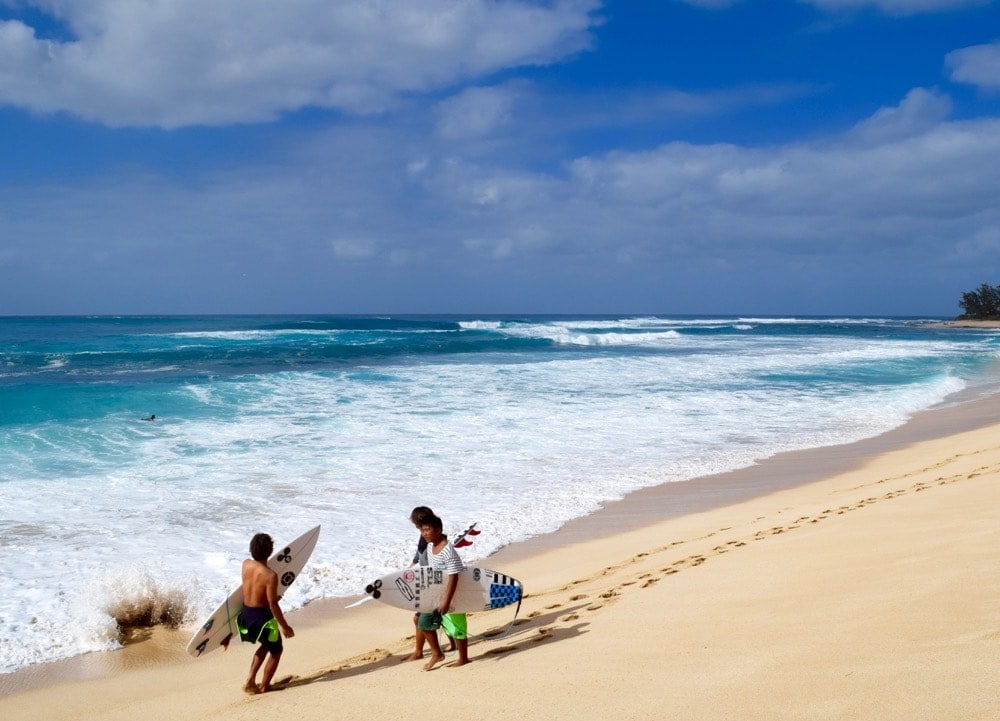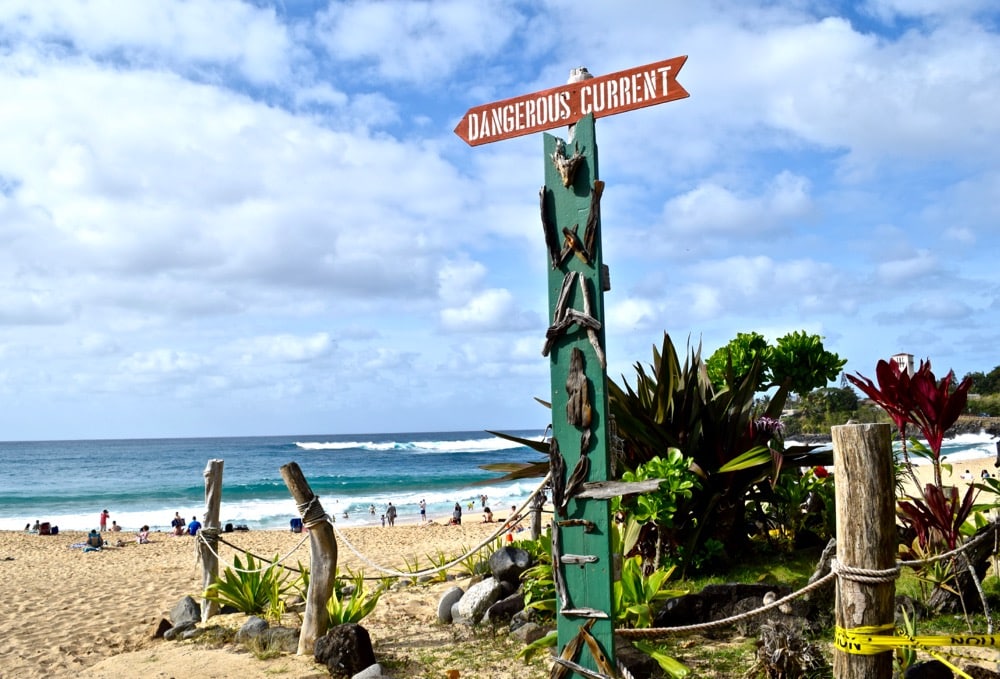 I was invited to Hawaii by GoBe and Travelspective. Plenty more top tips, travels and adventures from my trip coming soon plus an incredible video! As always, opinions are my own.
Enjoyed this post? Pin it..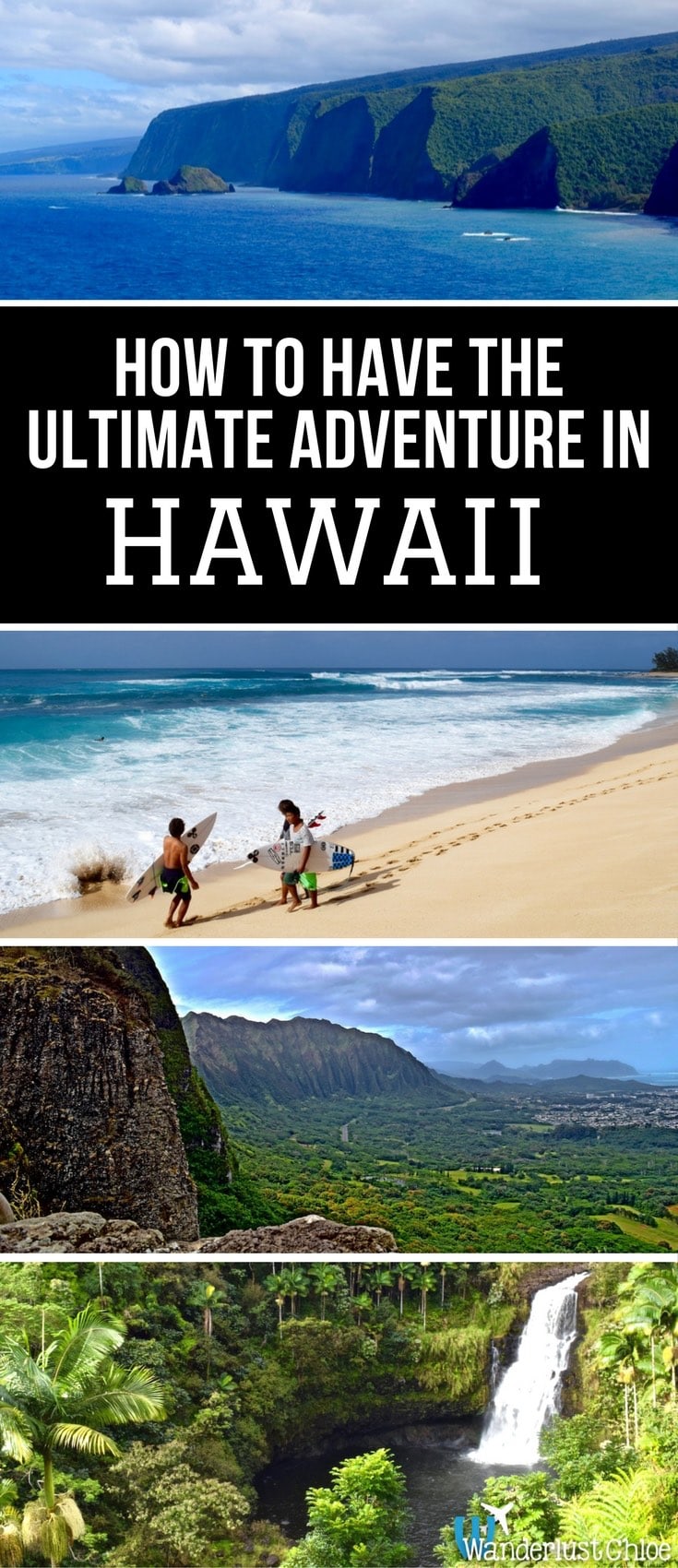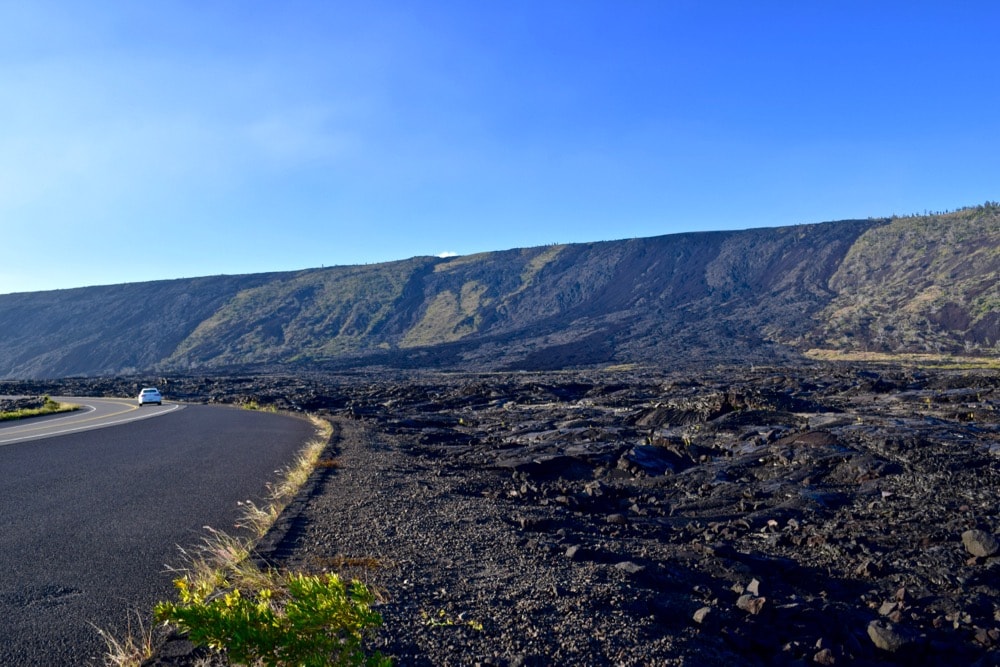 Plan Your Trip With These Hawaii Travel Blogs
From adventurous hikes and island hopping, to restaurants, luxury hotels and tours, these Hawaii travel blogs are guaranteed to help plan your trip!