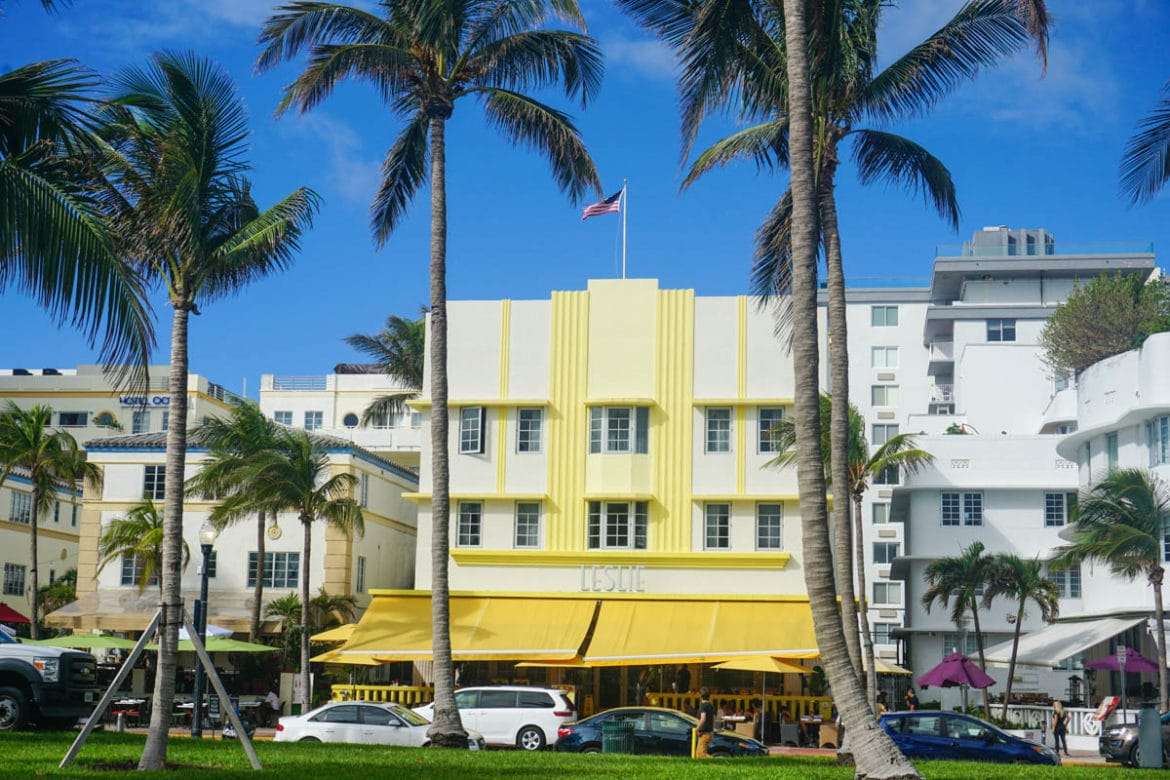 From the rooftop pool of yellow wonder The Leslie, to The Shepley's chic verandah, find out more about my stays at these iconic art deco hotels!  
During my recent trip to Miami I developed a new found appreciation for art deco architecture. Other than the famous Hoover Building in West London (which I wouldn't describe as attractive) I can't say I've been exposed to the style much before.
Miami Beach's Art Deco Historic District is made up of over 800 buildings built between 1923 and 1943. While I'd thought of art deco buildings as being predominantly white, the Miami Beach area shows off a style called Tropical Deco. Pastel pinks sit next to pale greens and baby blues. It's super cute and the kind of place it's lovely to wander around taking pictures.
Even better, if you get the opportunity to stay in one of these iconic buildings!