It's time to take a food tour and cooking class in Santiago, Chile with Uncorked Chile!
Crates of fresh strawberries, seven varieties of perfectly ripe avocados, and enormous sea creatures with tentacles reaching out towards me. Welcome to my first day in Santiago, Chile!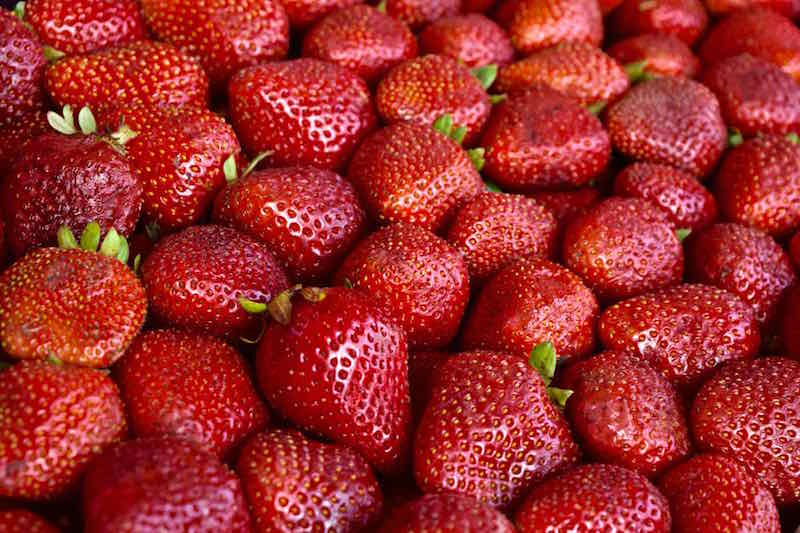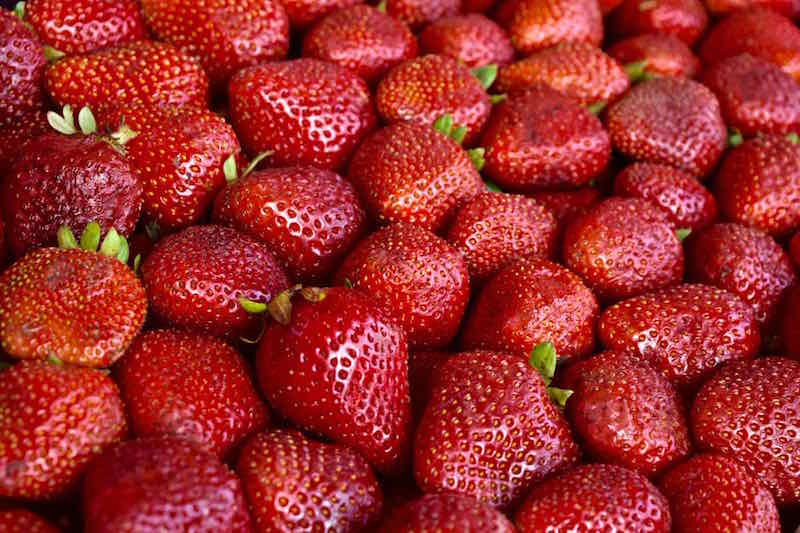 I'm a strong believer that the best way to get to know a new place is to get stuck into the cuisine. I've said this several times now. My love of food (and in particular food tours) has taken me from hidden tapas bars in Barcelona, to street vendors in Istanbul and pasta makers in Milan.
So, it's no surprise that within 24 hours of landing in Chile I booked onto a Santiago cooking class. First up I was whisked off to the central markets by Uncorked, to pick up fresh produce before spending the afternoon cooking some Chilean classics! I revealed my first impressions of the city a few weeks ago (which weren't entirely positive), and although I didn't know it at the time – this was to be my favourite day in the city.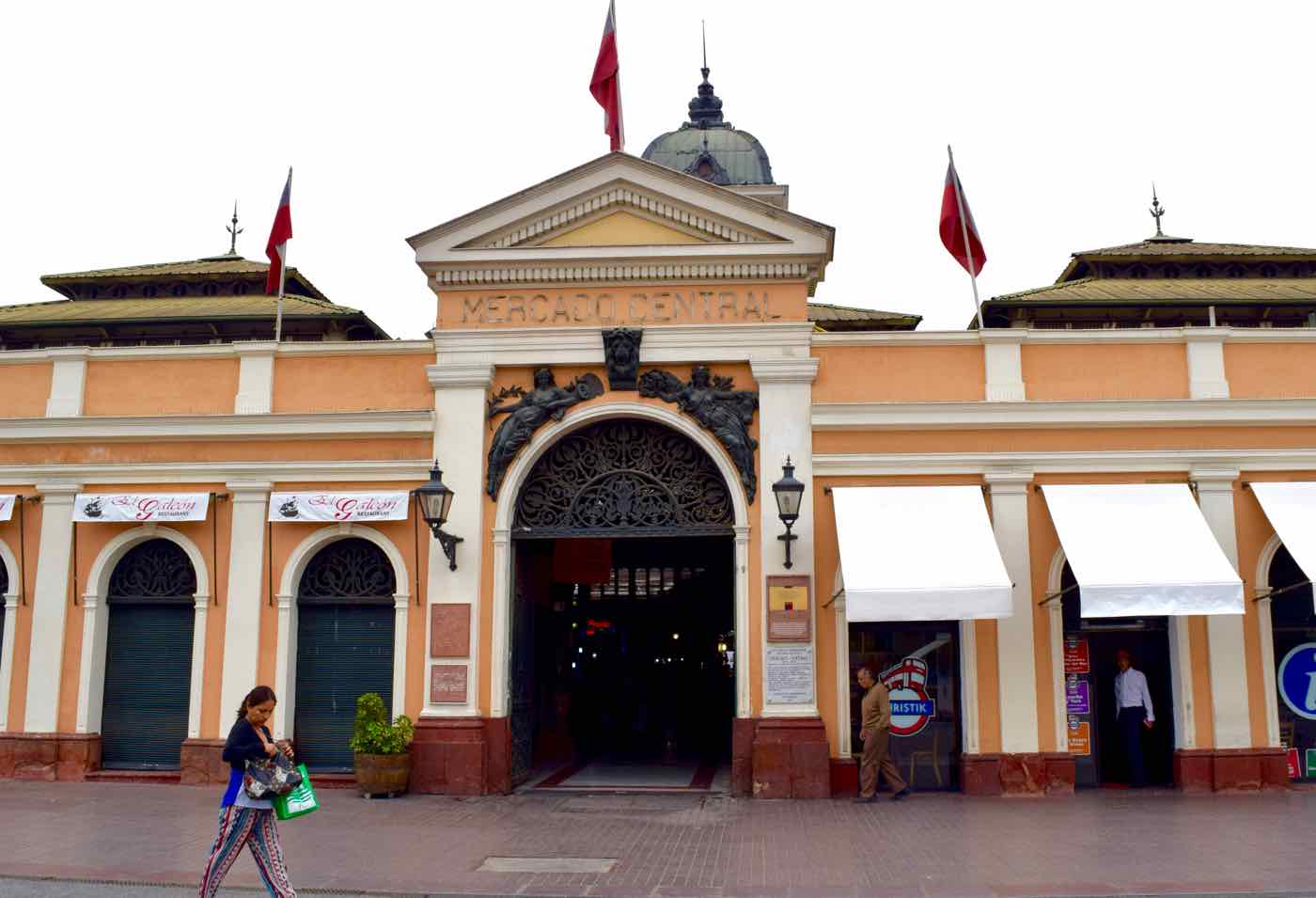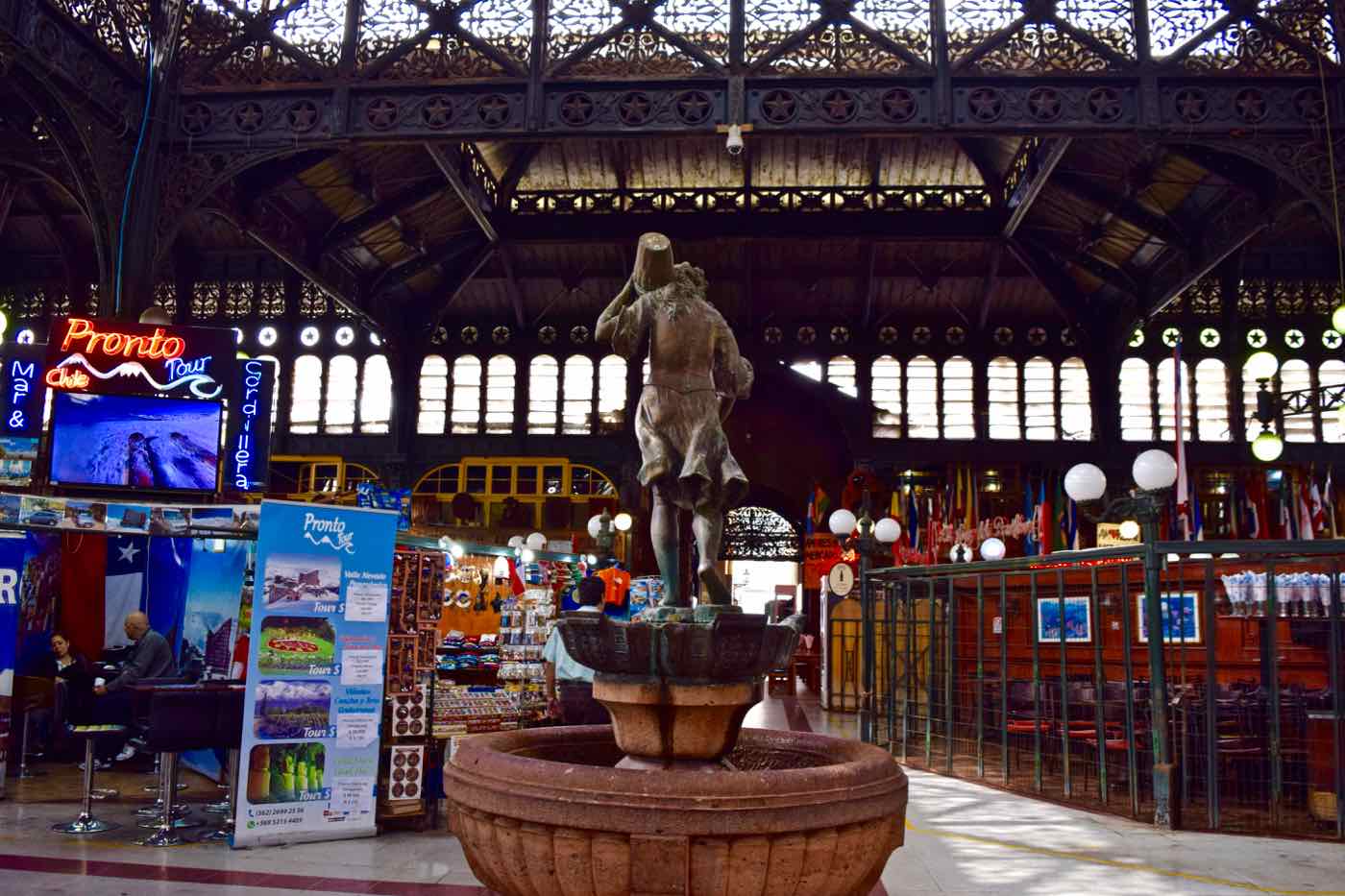 Meeting at Mercado Central, guide Matias was full of wisdom as he steered us around the maze of different markets, with tips on how to chat to the vendors, negotiate deals, and how to spot how fresh the produce was. Forget haggling, in Chile it was all about relationships, getting to know the sellers by name, and taking part in some all-important banter. I didn't stand a chance!
According to National Geographic, Mercado Central is the 5th best food market the world, and it's easy to see why. With its impressive art-nouveau structure, colourful restaurants and local vibe, it's a feast for the eyes and ears! I watched as expert fishmongers deboned the largest of sea creatures… Tentacles extended over the edge of the counter, crabs sat in big crates, orange and purple in colour, a blubbery looking pulpo (octopus) sat on ice with huge suckers, and giant eyes that followed me around the room. Even though some had labels, I barely recognised them, as so many were native to Chile.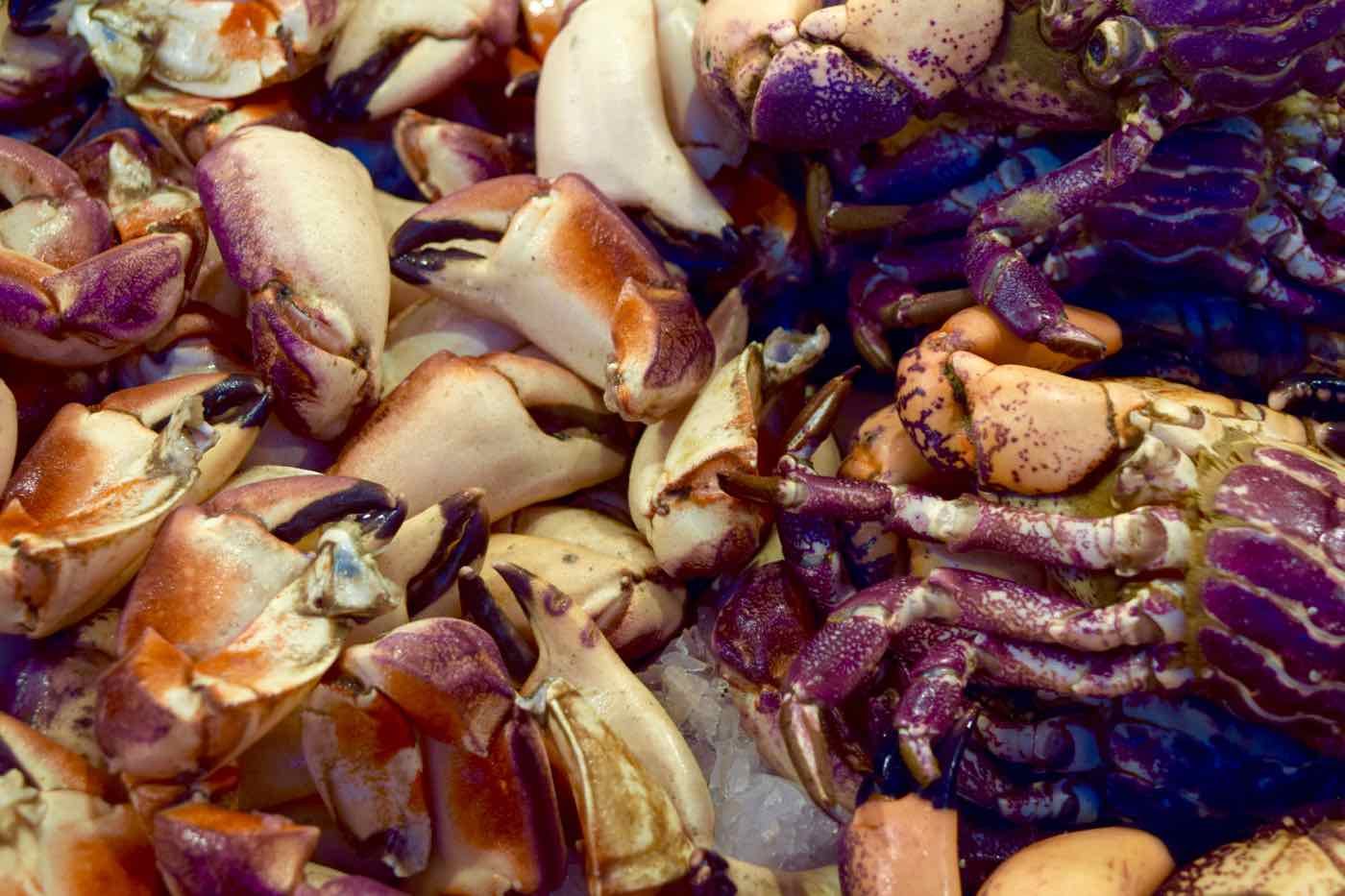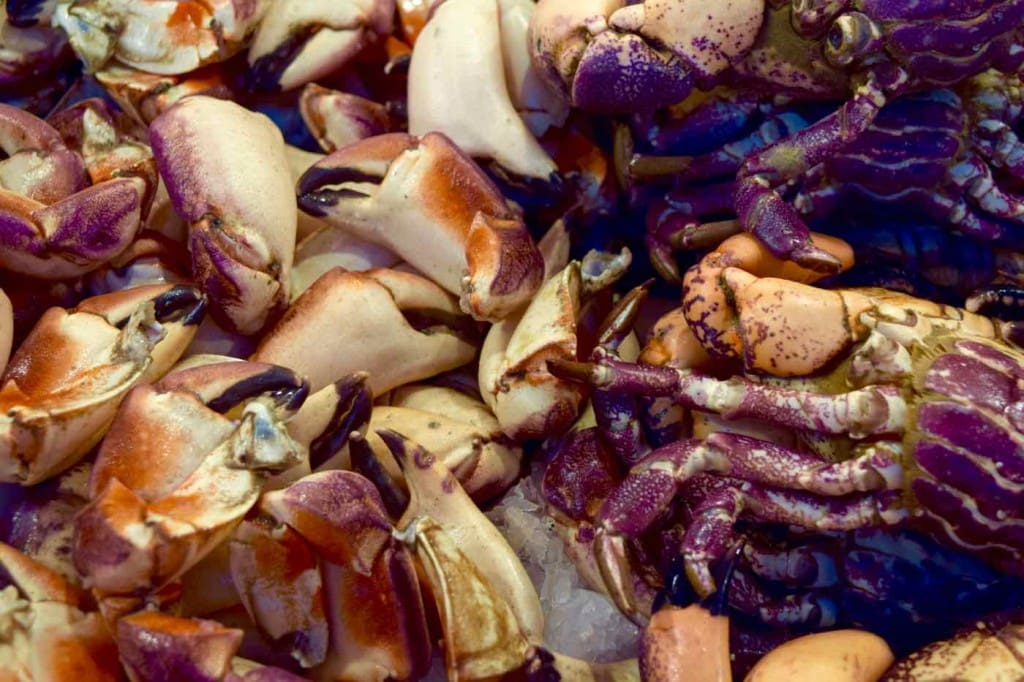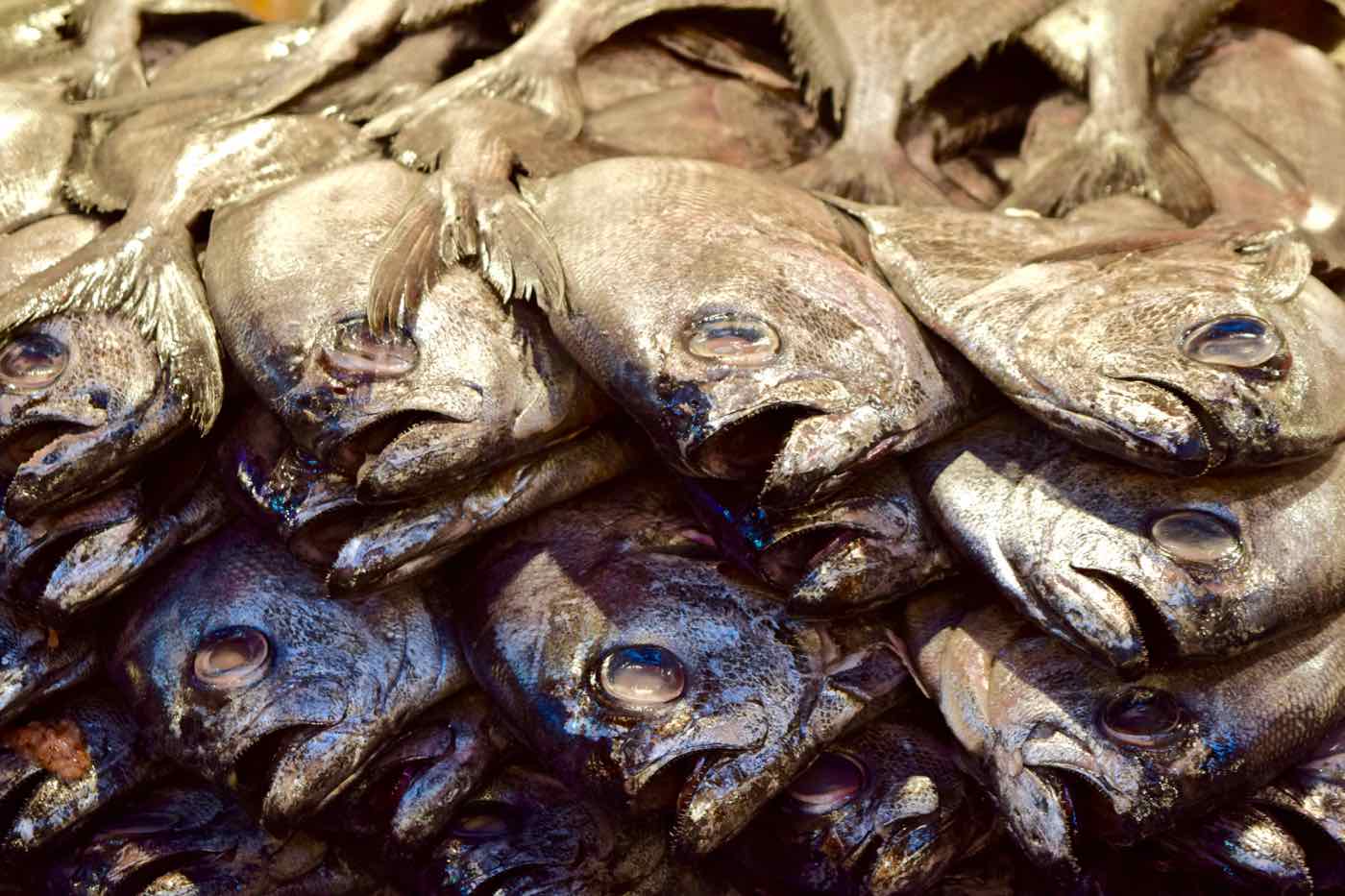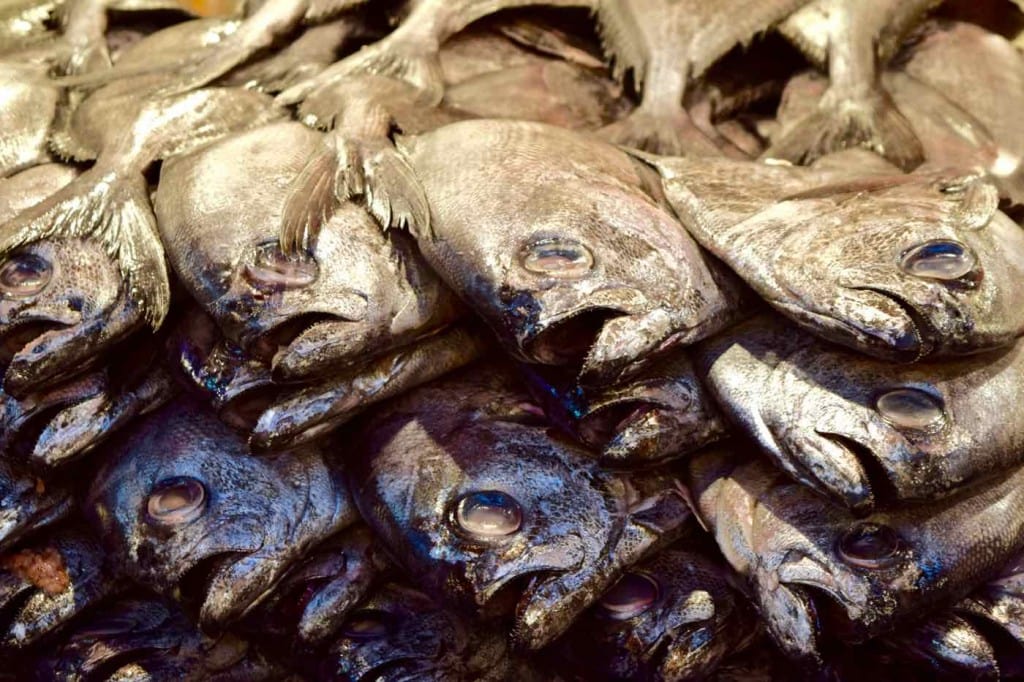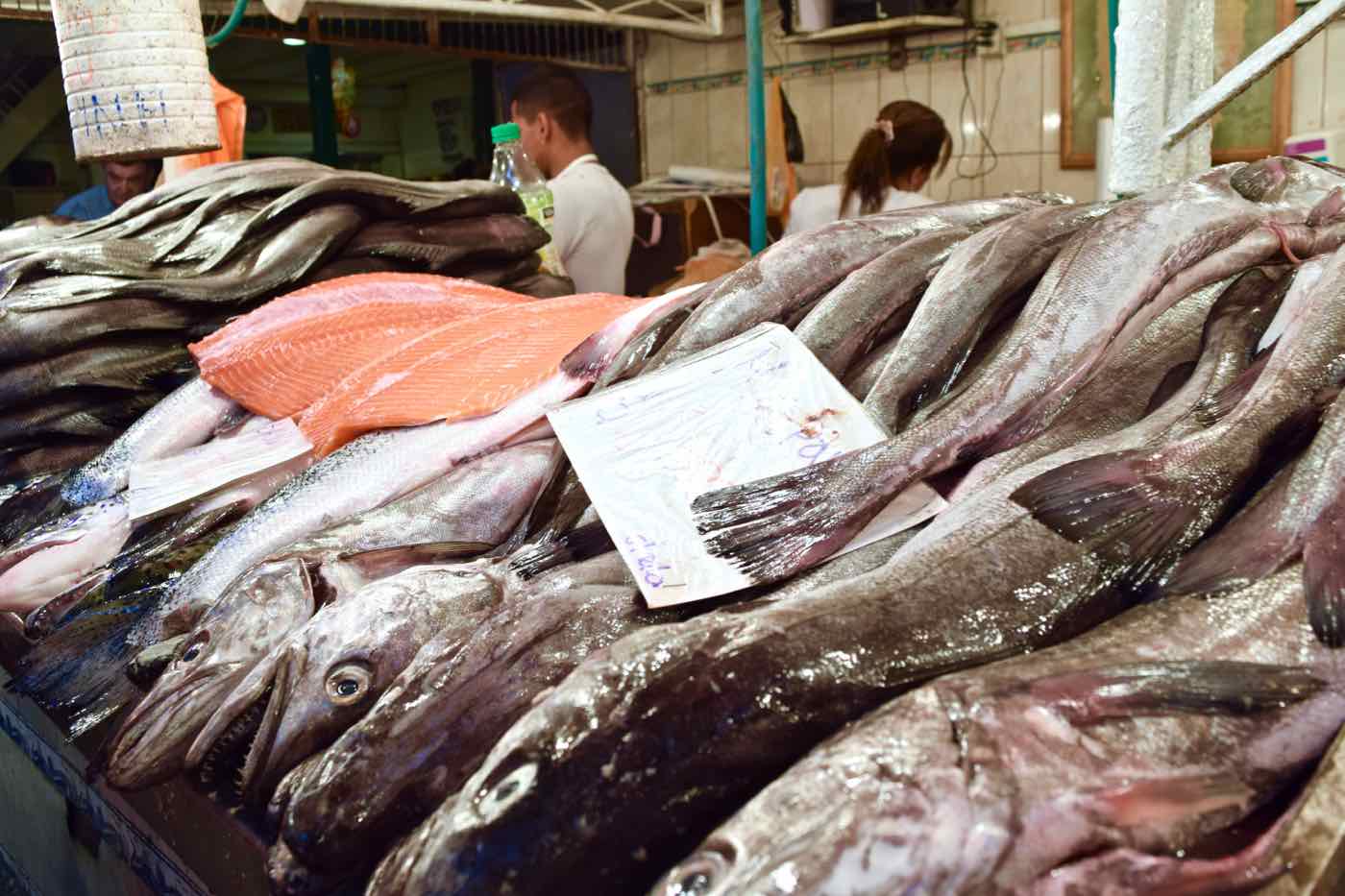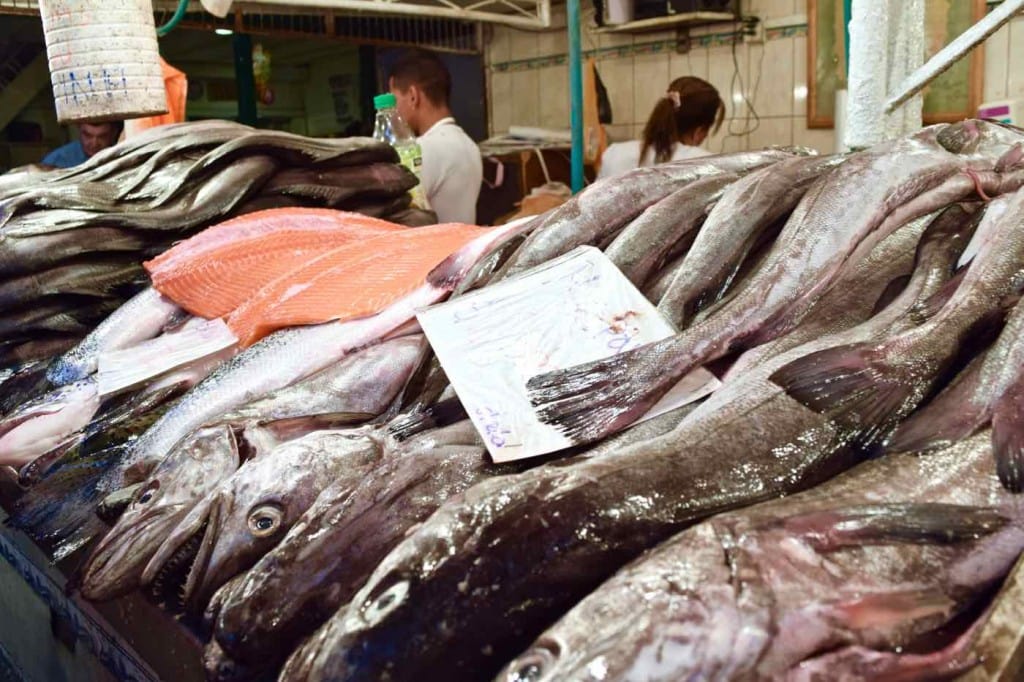 It was quiet when we visited so Matias was keen to show us some of the small, historic restaurants inside the market that feed around 1000 hungry diners every lunchtime in the summer. His tip – don't arrive later than 1pm if you want a good lunch! Mercado Central was full of character, and while I couldn't understand the majority of what was being said, it felt like this might be the soul of the city.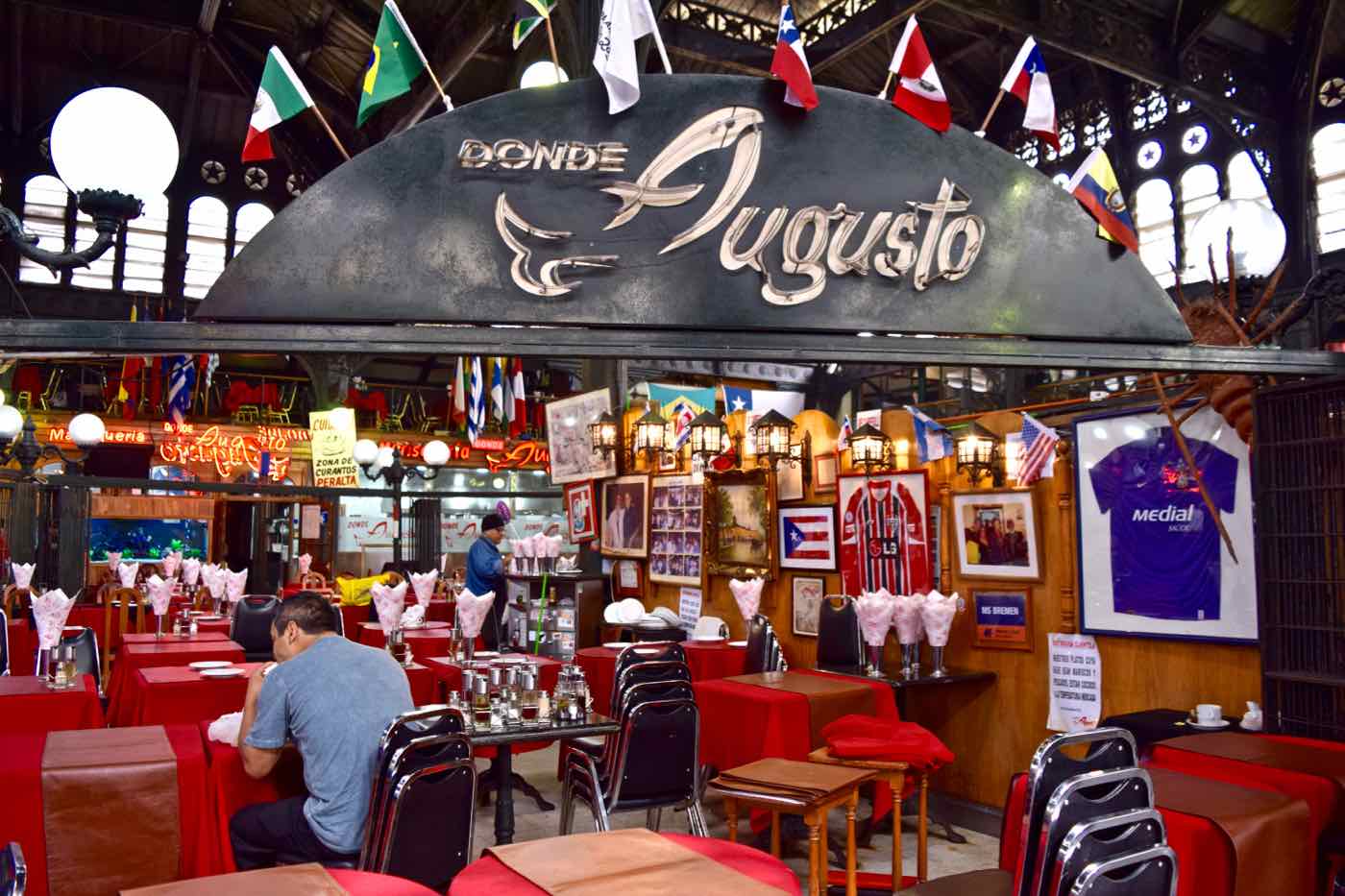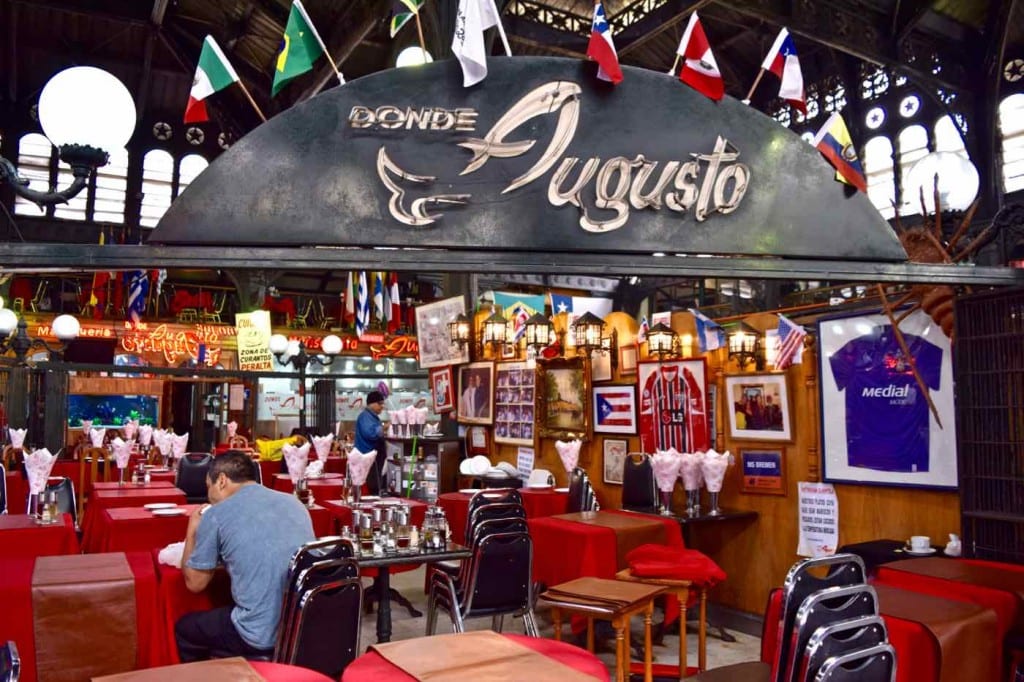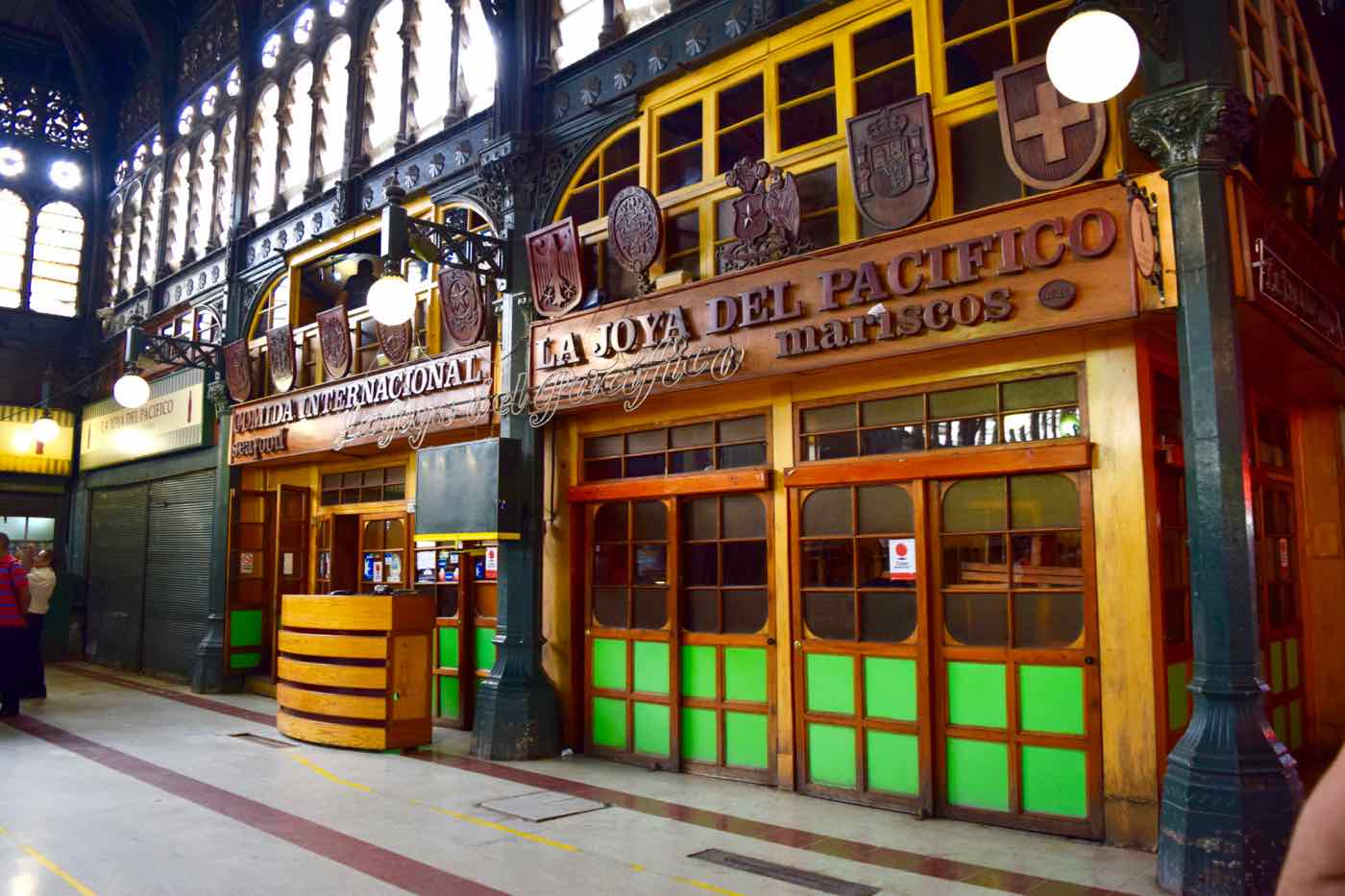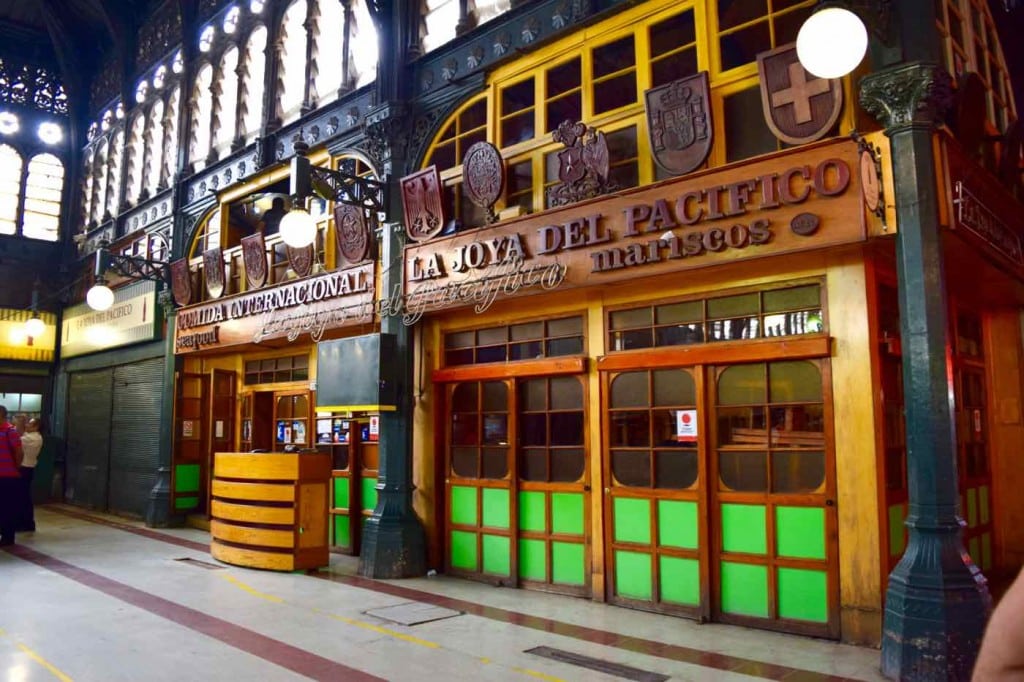 From the fish market it was onto Mercado De Flores – the city's flower market and then to chaotic market La Vega to check out the fruit and veg on offer.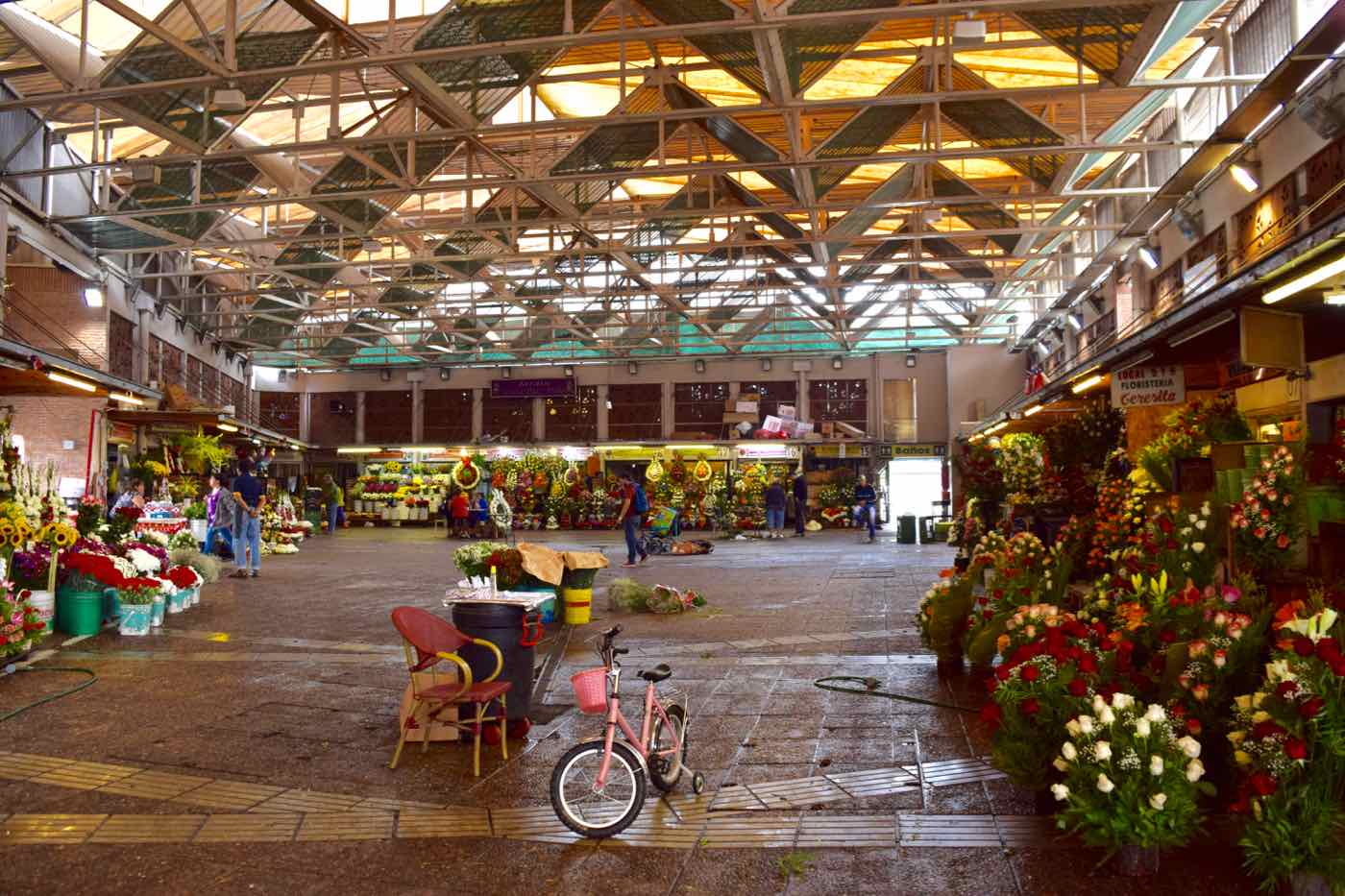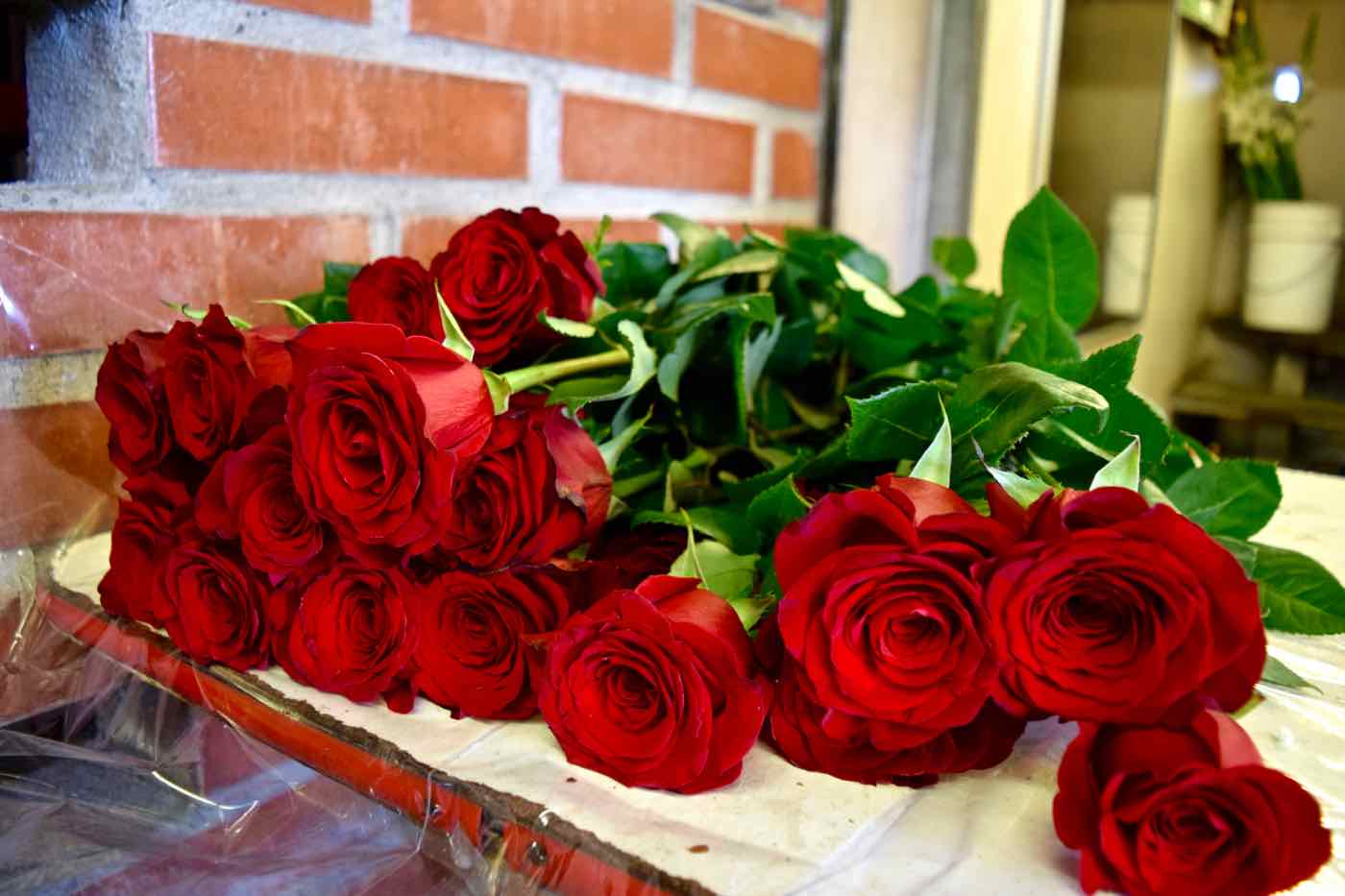 With over 100 years of history, La Vega in itself offers a magical glimpse into the city's past. I was in awe of the huge stacks of perfectly ripe strawberries and avocados (or palta as they're called in South America). Forget the hass, here there were seven different varieties of avocado to choose from! SEVEN!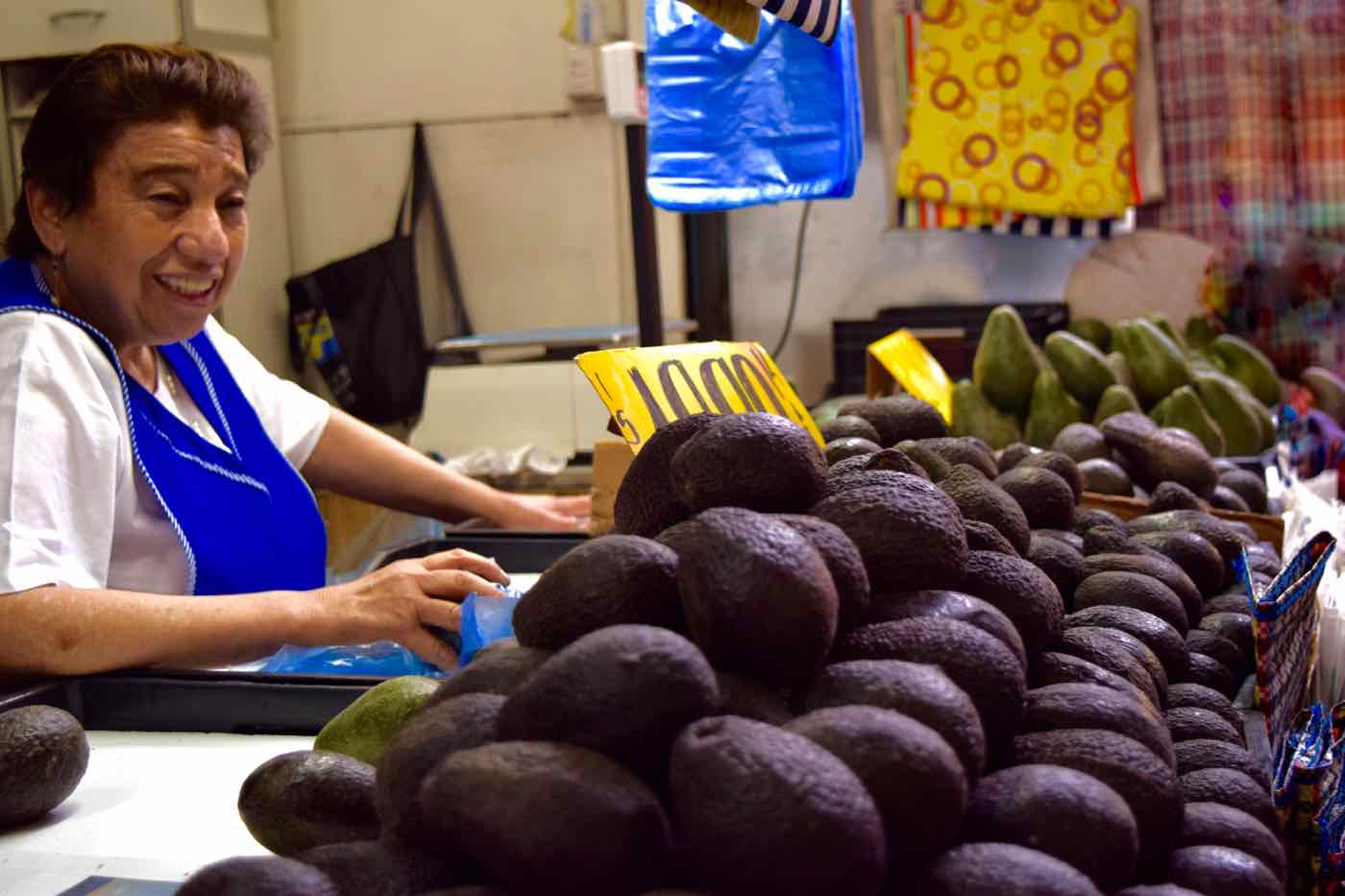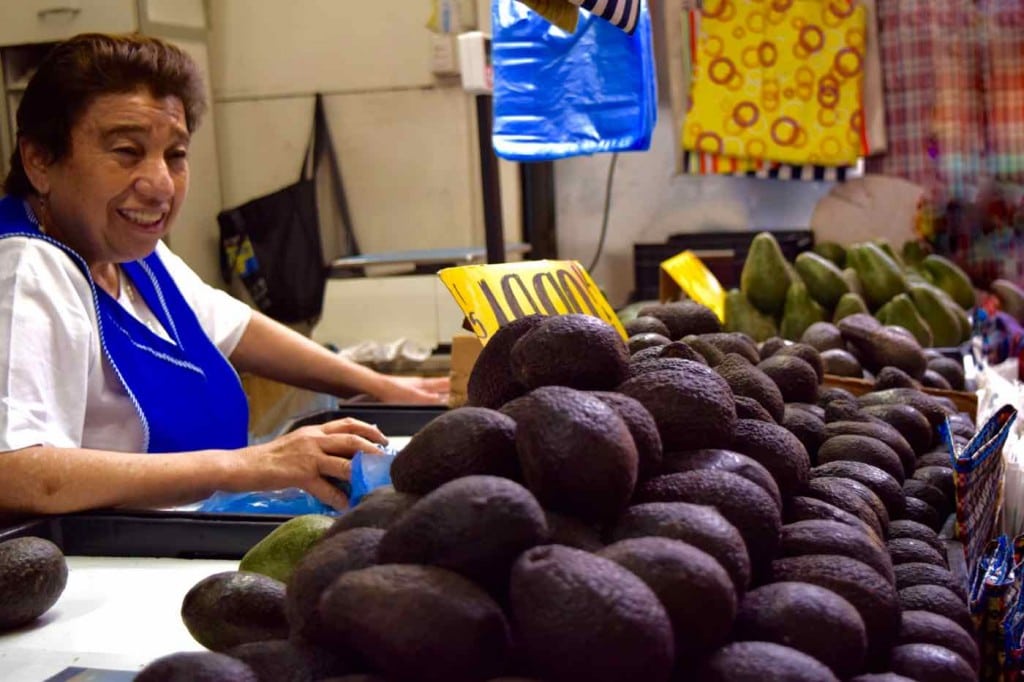 Weaving our way around gigantic watermelons, the most colourful potatoes I've ever seen, bright orange pumpkins, puta madre chillis (no translation necessary!) and along a section dedicated to Peruvian produce, we then hopped in a taxi to Uncorked's kitchens in the Bellavista neighbourhood to prepare lunch. It was time for our Santiago cooking class, and wow was I hungry!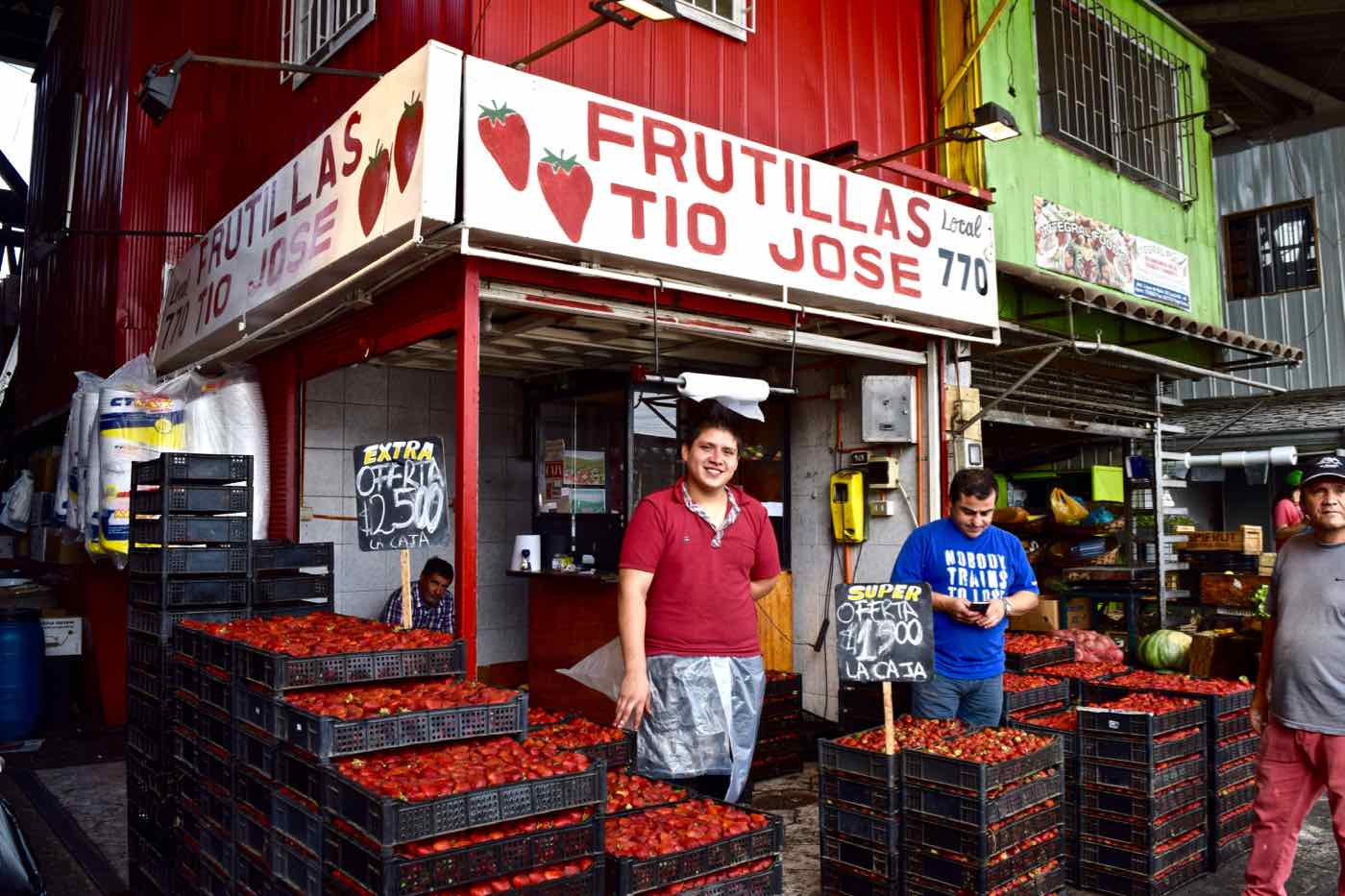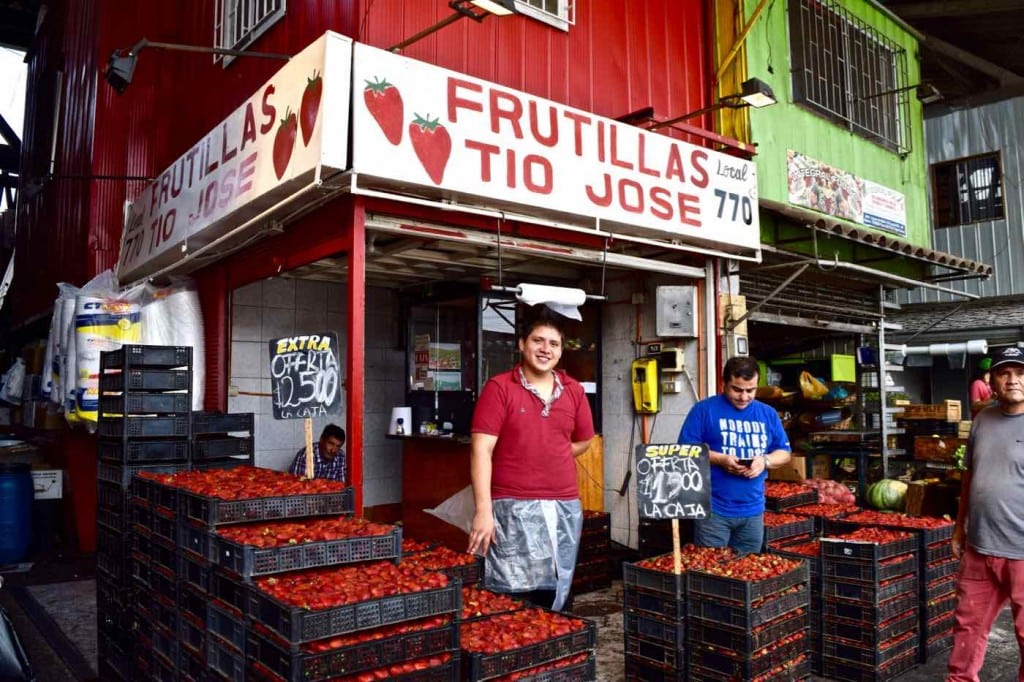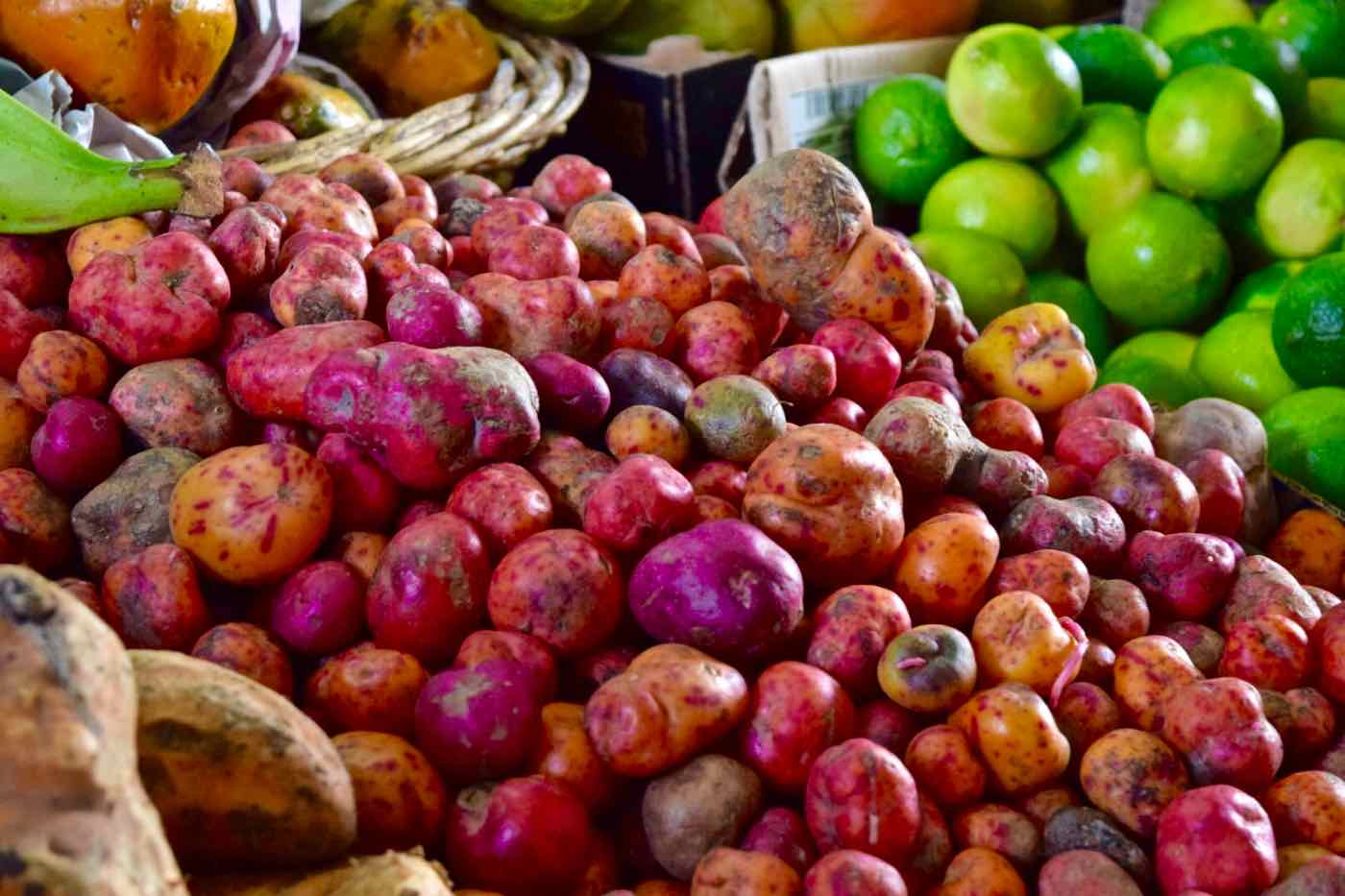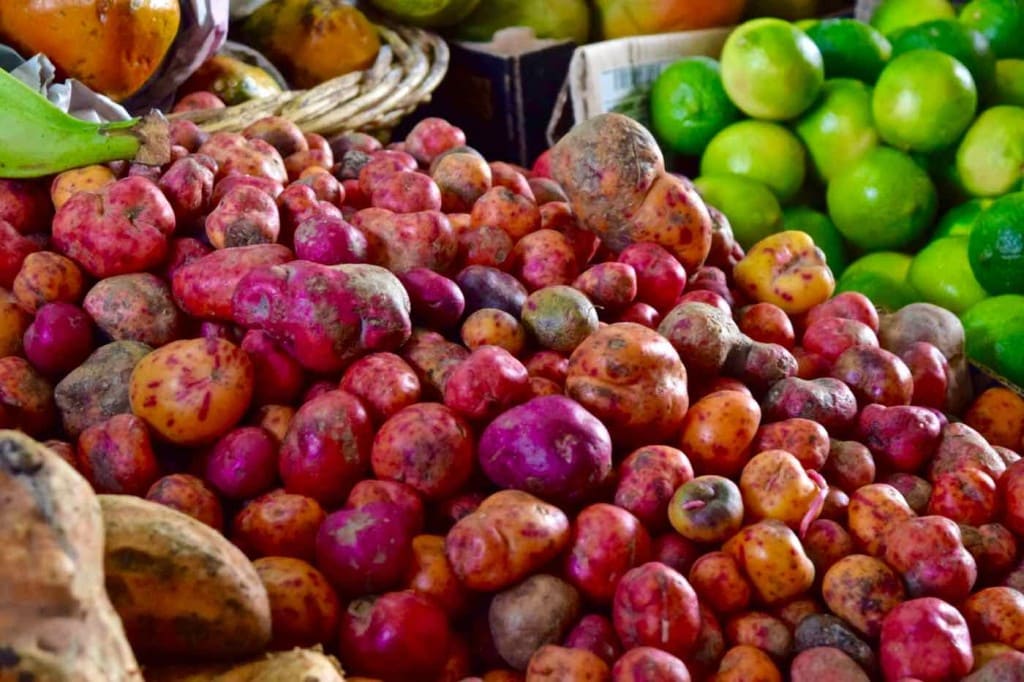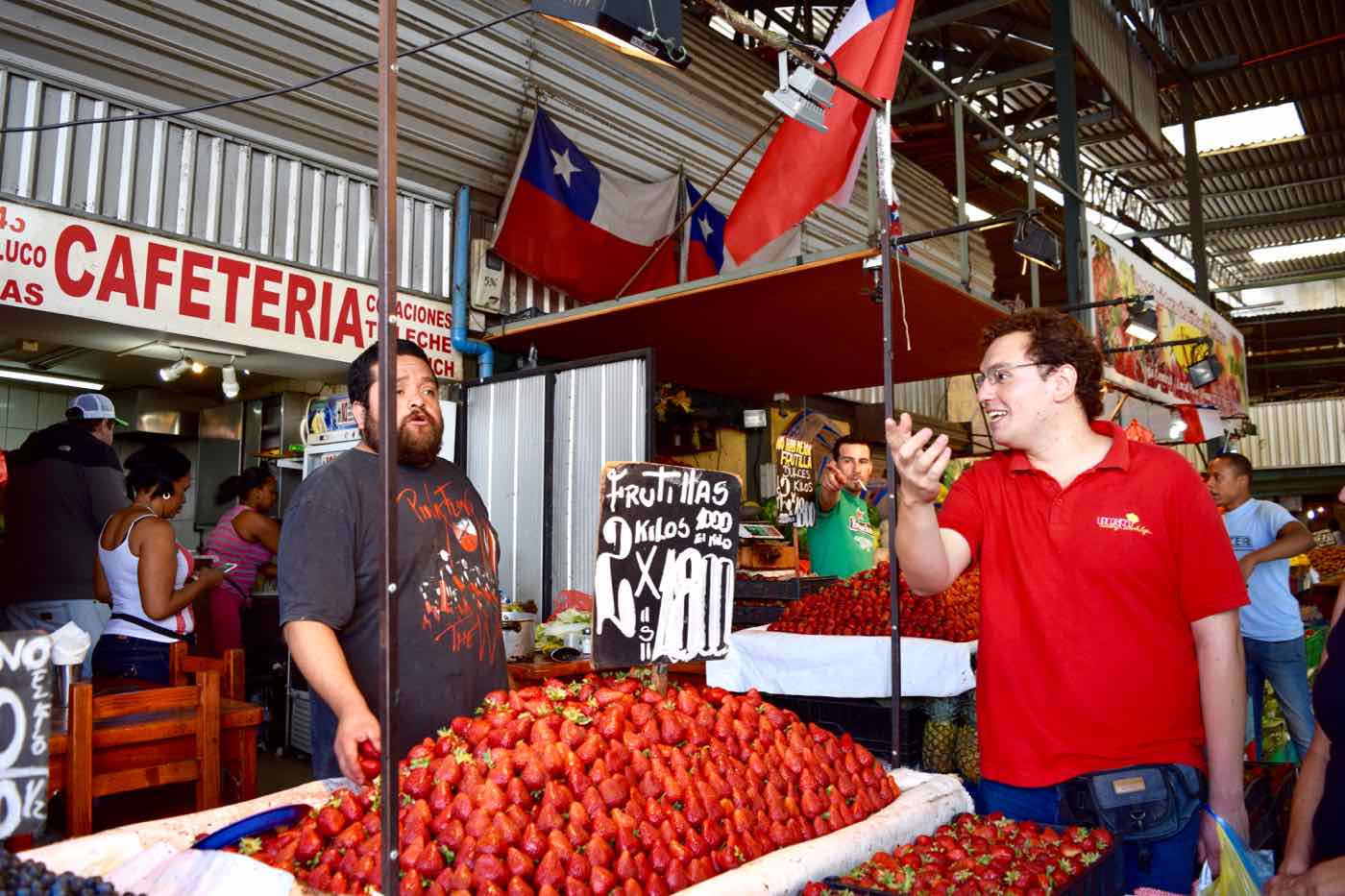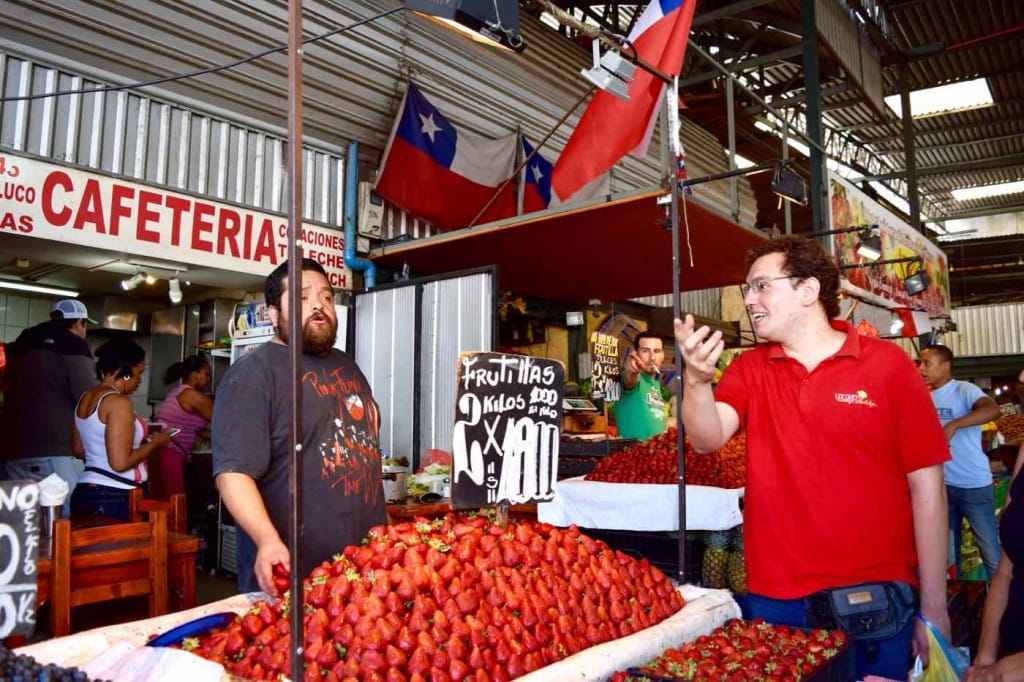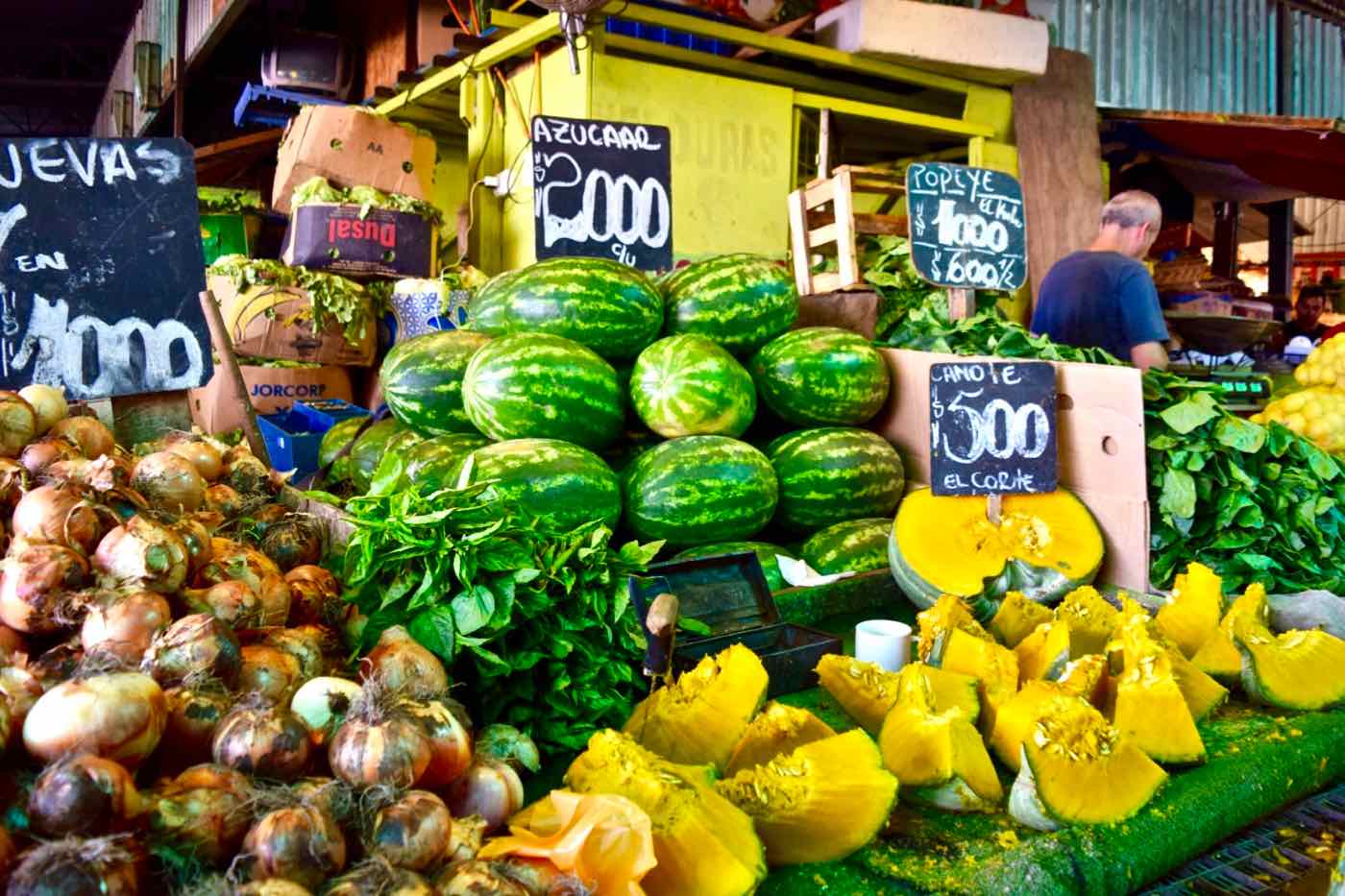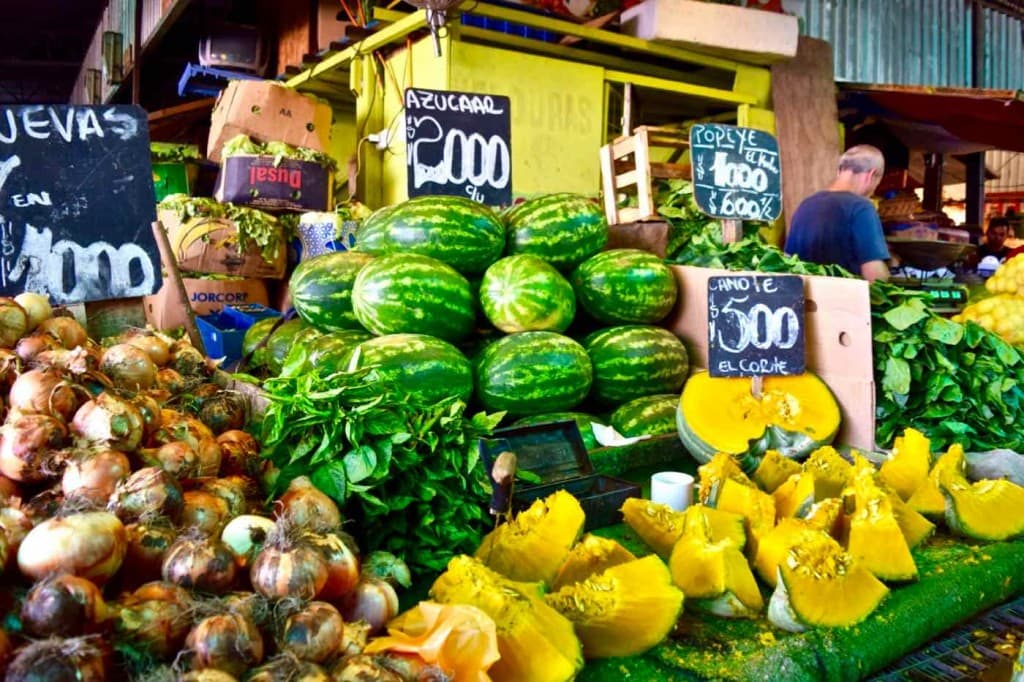 On the menu today, traditional sopaipillas with pebre (fried pumpkin bread with salsa), ceviche, meat empanadas, and pears poached in red wine, all washed down with Chile's most famous cocktail – the pisco sour. There were plenty of opportunities to get to know others in our small group – some had travelled from as far as Australia and Canada to explore South America. As the day wore on, we bonded, made jokes, helped each other and of course, enjoyed sharing a few drinks along the way. Here's a rundown of what we ate, how we made it, and a few tips and tricks!
Pisco Sour
When you sip a pisco sour, you'll be struck by sourness, frothiness and big punch of booze! Both Chile and neighbouring Peru claim it to be their national drink, with the key ingredient pisco being a strong South American brandy made from grapes. Matias's recipe called for 3 parts pisco, 1 part lime juice and 1 part sugar syrup. Once blended, we added 4 tablespoons of egg white and shook using a few special Chilean hand movements! We poured into champagne flutes, watching eagerly for how much froth we'd managed to create, before adding a few drops of Angostura bitters for decoration. Some were frothier looking than others, but they were all delicious, sharp and very, very strong! Welcome to Chile, indeed!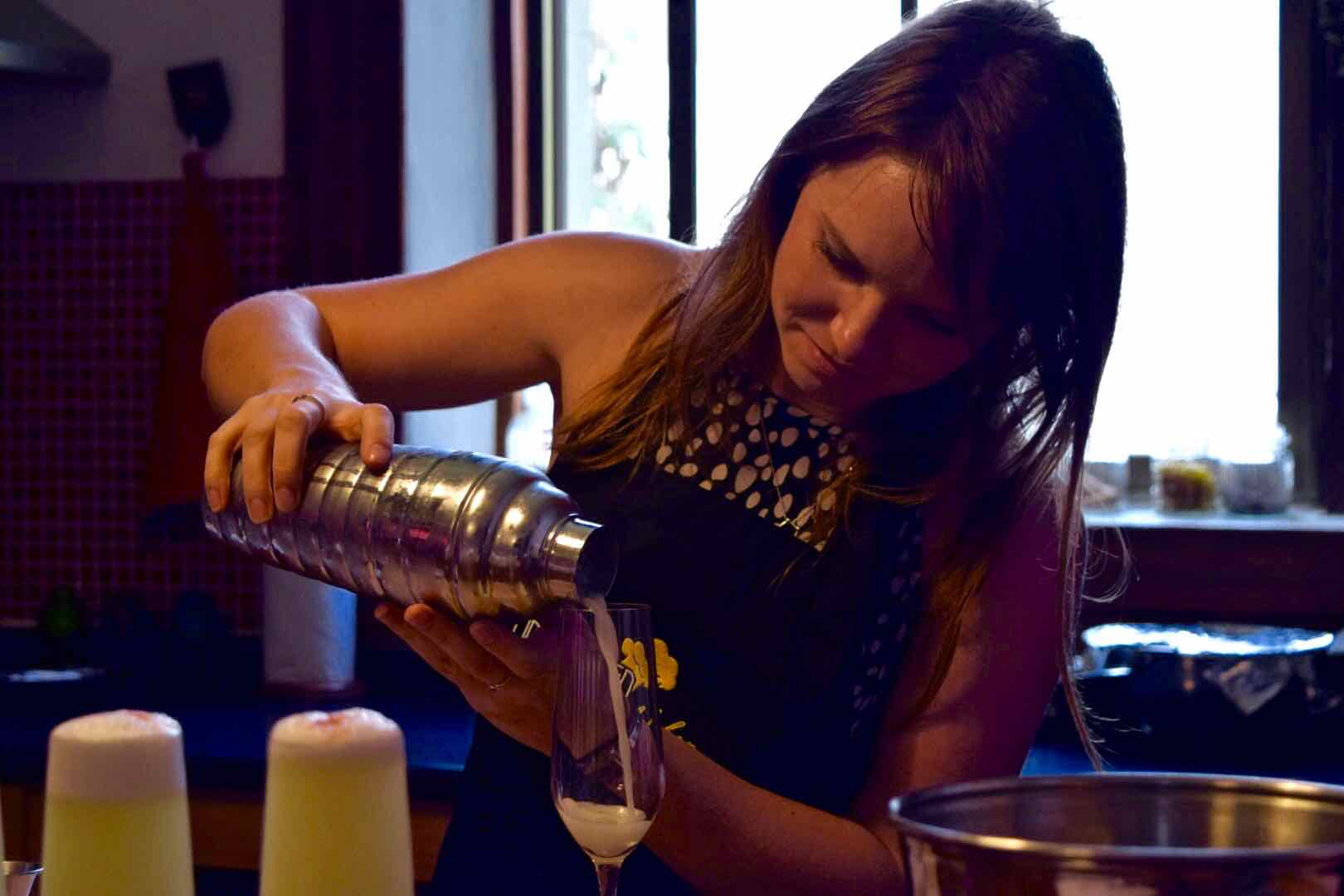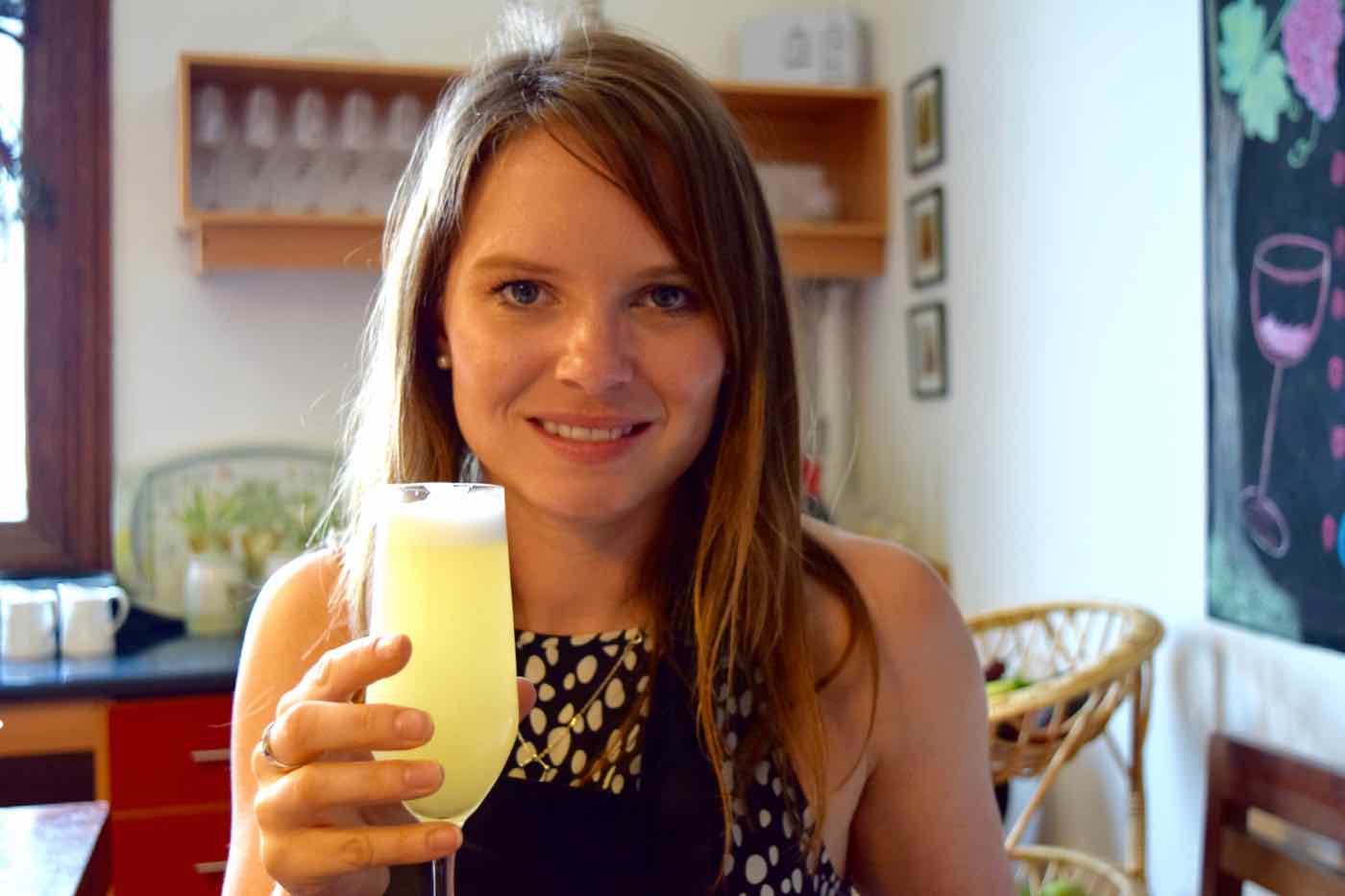 Sopaipillas
Almost like a doughnut, this pumpkin-based dough is made into rounds and deep-fried or baked. They should be crisp, and shouldn't absorb too much fat during the cooking process. Traditionally they were eaten during periods of rain as the ovens were outside – so rather than baking bread, they fried their dough using this method!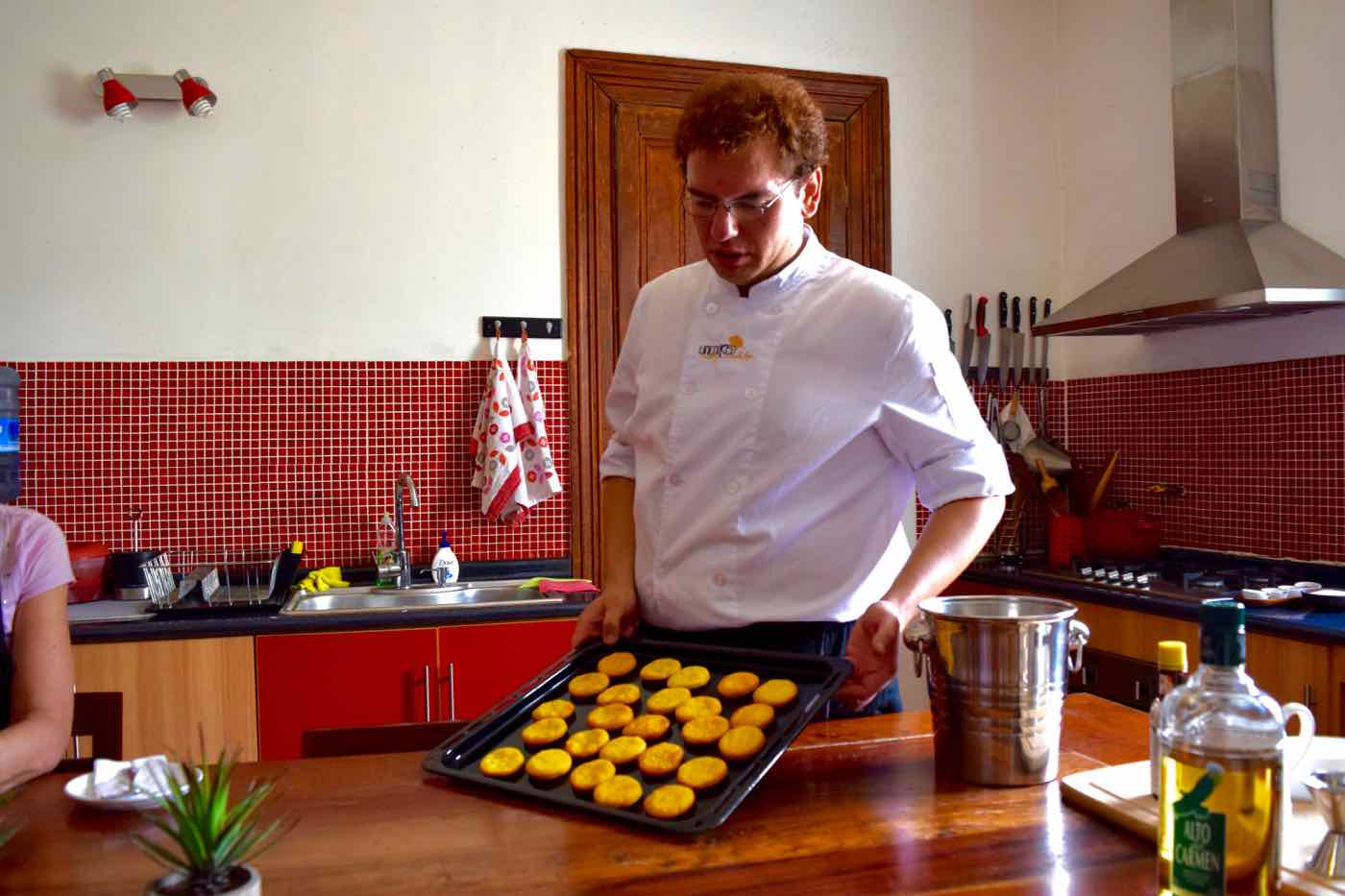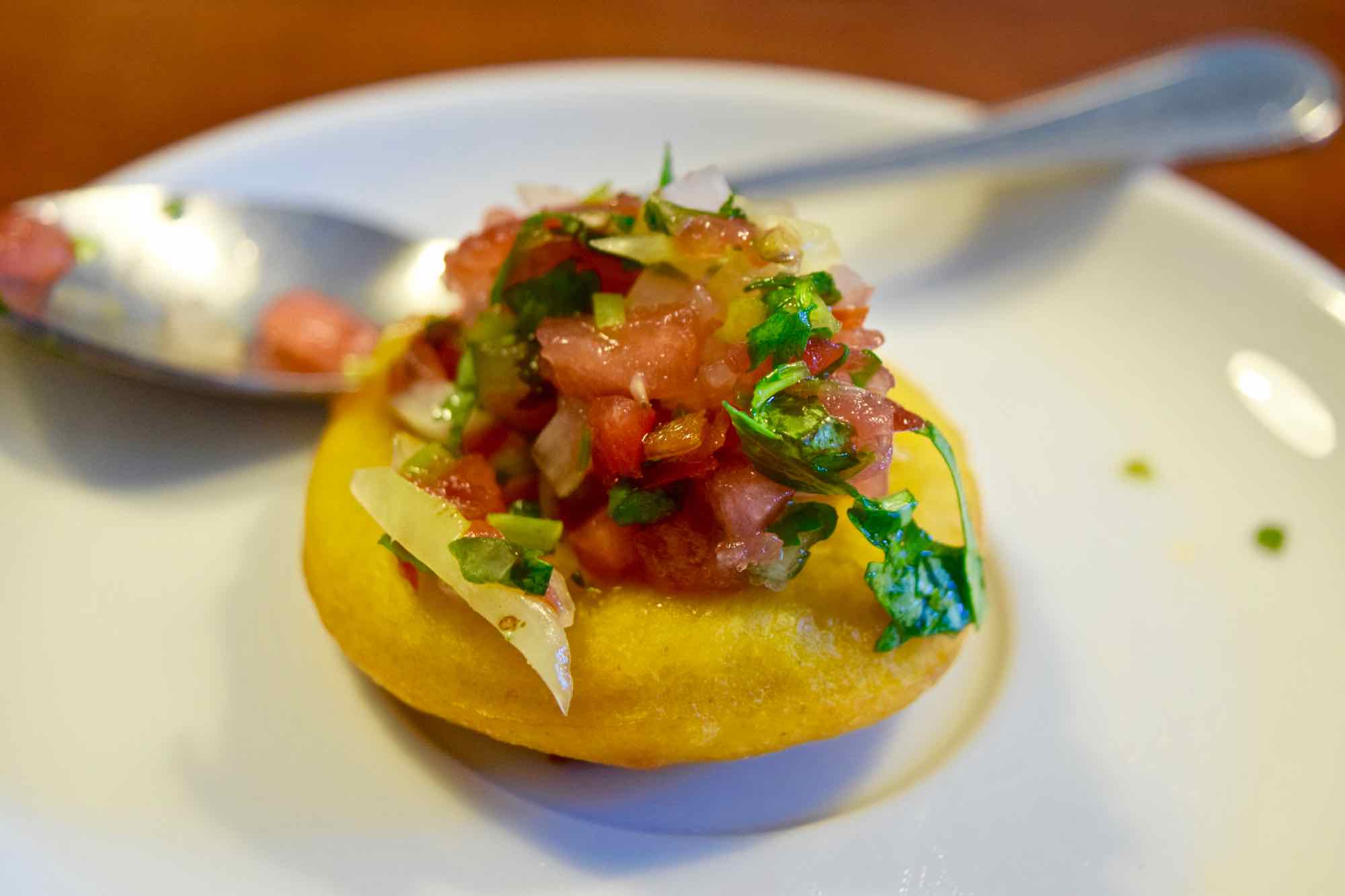 Pebre
With a similar flavour to Mexican salsas such as pico de gallo, you'll find pebre on the table at almost every restaurant in Chile. We made ours from chopped tomatoes, green chillies, onions, coriander and olive oil. A generous heap of that on a sopaipilla made for the perfect appetiser! It was a great thing to learn in our Santiago cooking class as it's a real staple of Chilean cuisine.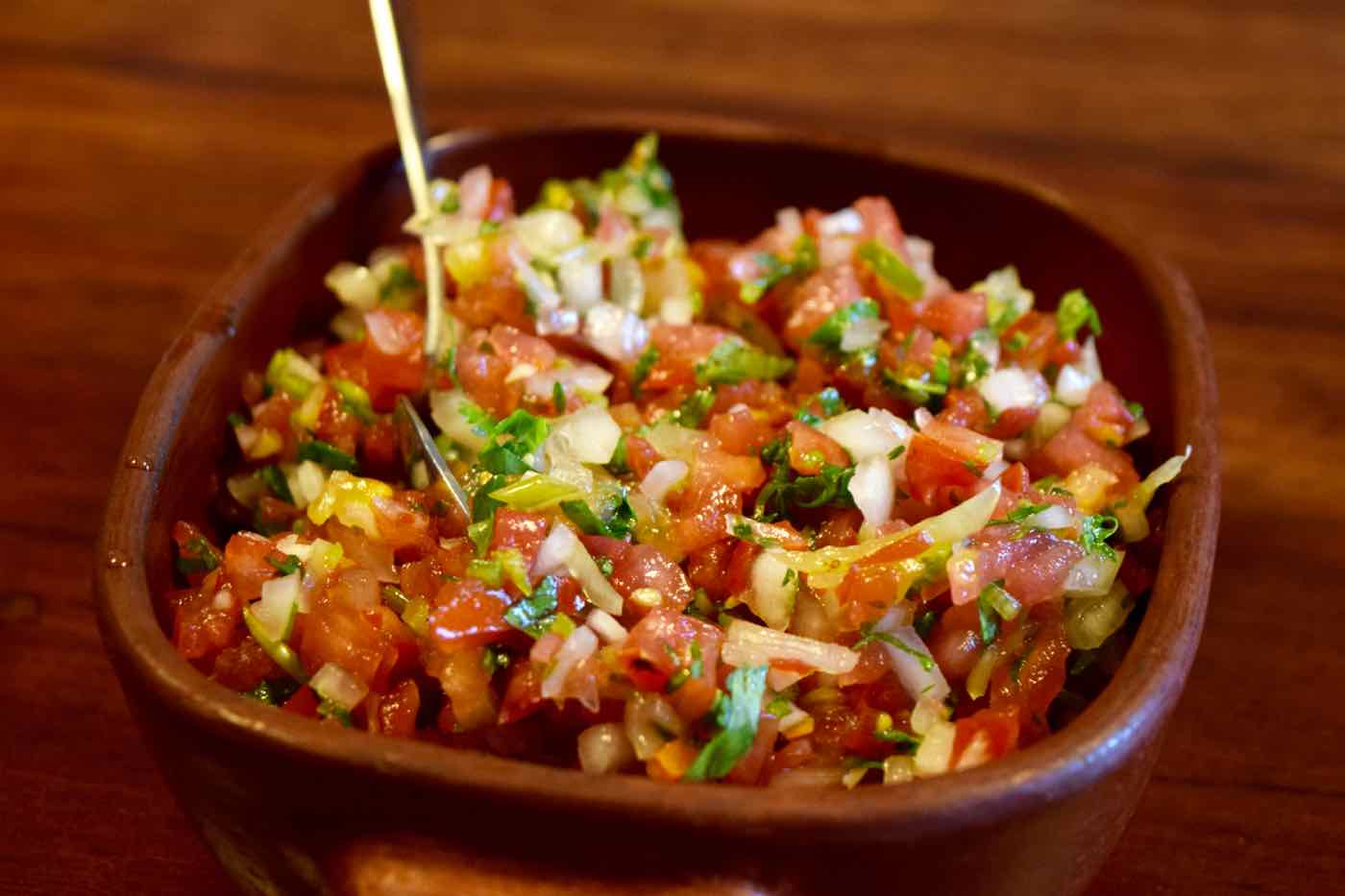 Ceviche
While I enjoy raw fish in sushi, I wasn't sure I was a ceviche person until I stepped foot in South America. It turns out I am. After selecting fresh reineta (a mild, white, fleshy fish) in Mercado Central, Matias cut it into small dice. In a large bowl we mixed chopped red onion, chillies, ginger, avocado, coriander and combined with the fish. A large squeeze of fresh lime juice acted as a curing agent. Once mixed, we used metal rings to aid with presentation, then topped it with fresh watercress, plantain chips and a scattering of canchita – dried, salty Peruvian corn kernals.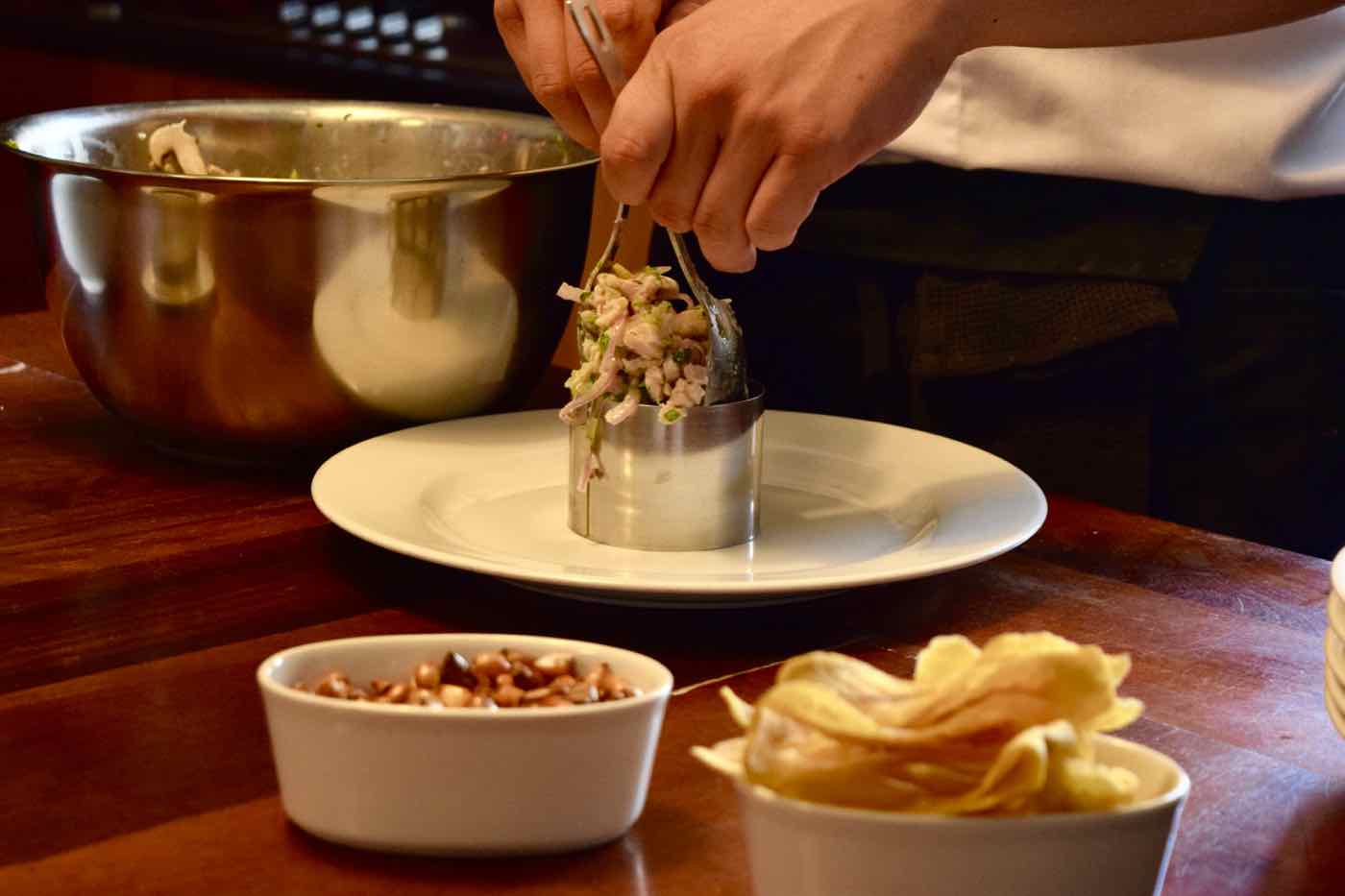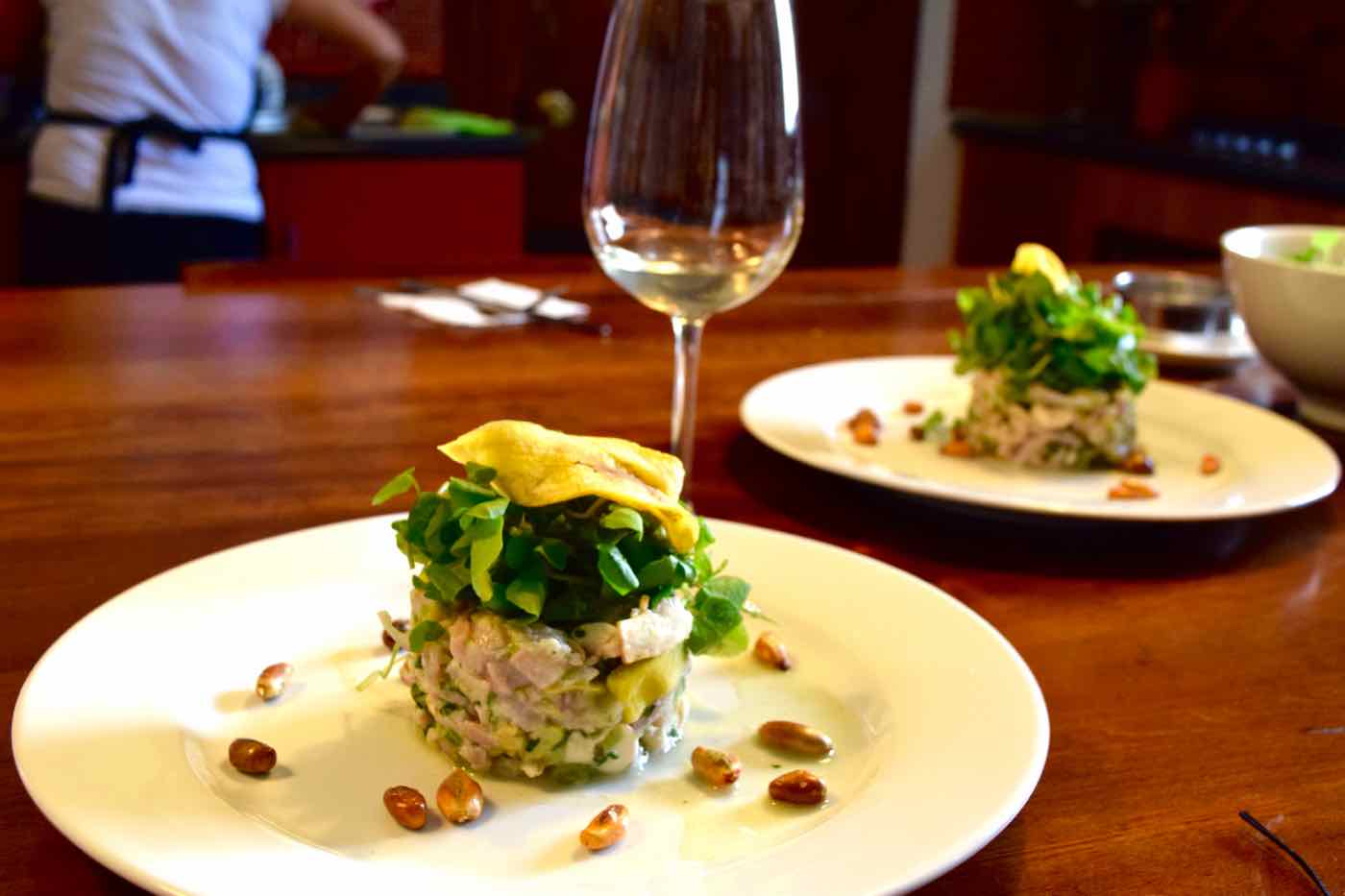 Empanadas De Pino
South America's staple snack, the empanada is the name given to a pastry case that has been stuffed with a variety of fillings and then baked or fried. It's fair to say every country has their version – from Chinese dumplings to British pasties, they're all a variation on a theme. The ones we attempted to make were the Chilean classic – empanadas de pino. We fried minced beef, onions, paprika, cumin, smoked chilli, oregano and salt for the filling, browning the meat nicely. With pastry already prepped, we rolled it out and cut into circles. We placed the mixture in the circle, added eggs, olives and raisins and then closed up the case into a half moon shape. The envelopes were all different shapes and sizes but once covered in egg wash and baked, they developed a wonderful golden sheen.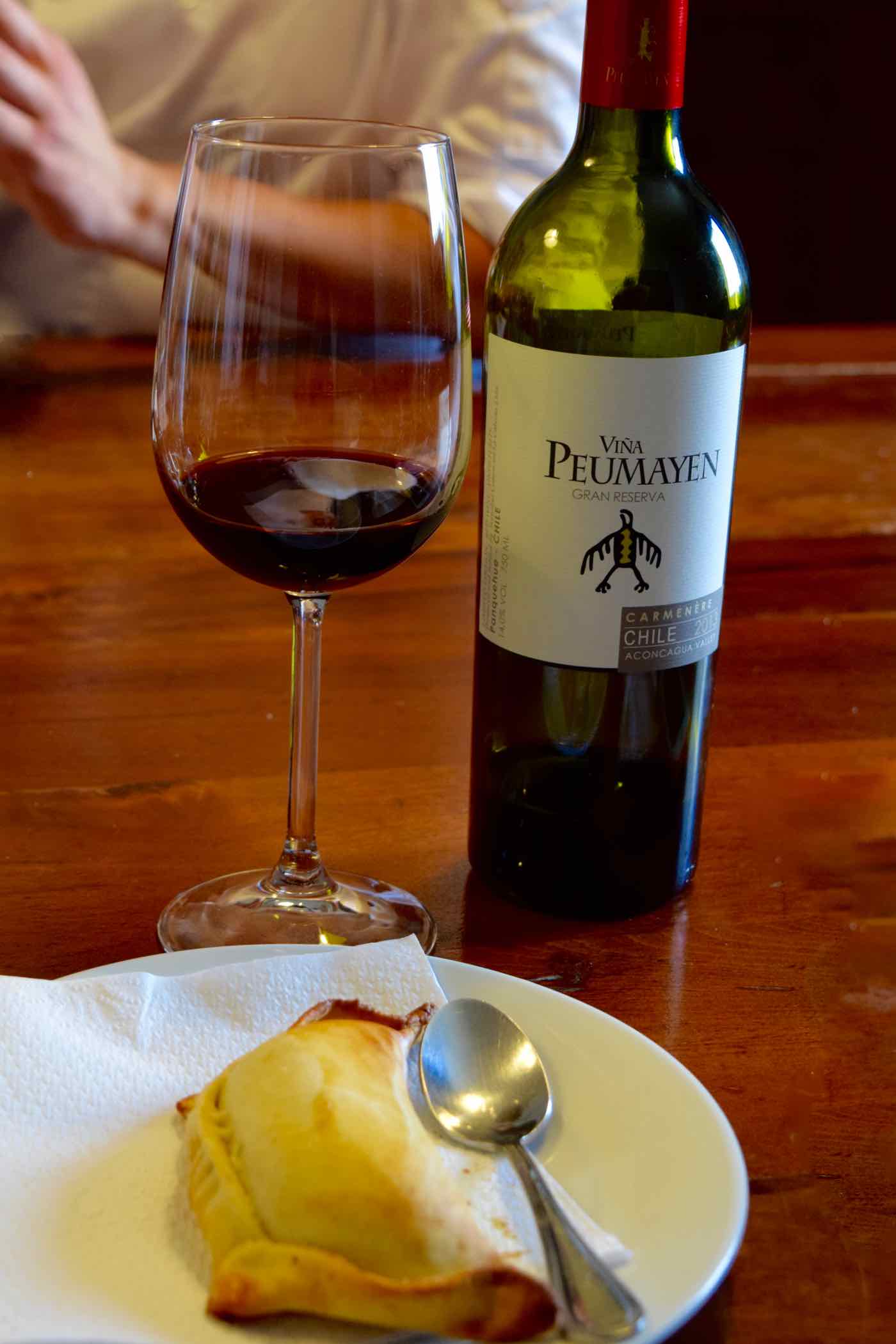 Peras Al Vino Tinto
I've never poached a pear before. To be honest, I wasn't even sure I'd like the taste! However, this wasn't just a splash of red wine and sugar, this recipe called for cinnamon, cloves and orange. When mixed together it smelled like Christmas! The simple, slow poaching technique allows for the red wine and spices to be absorbed into the pears, creating a real intensity of flavour. We served it with a crème anglaise and red wine jus – picking up some great presentation tips along the way.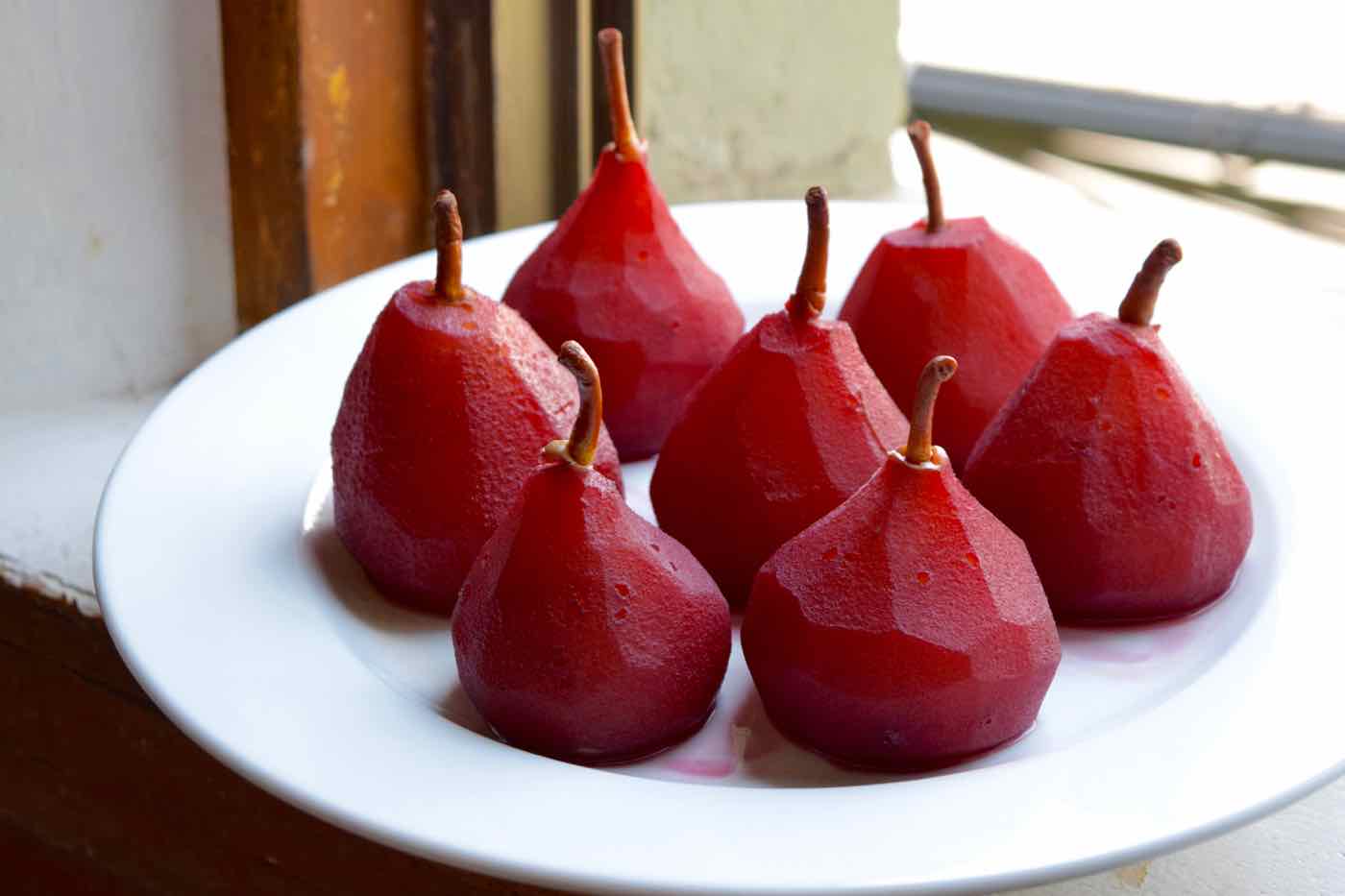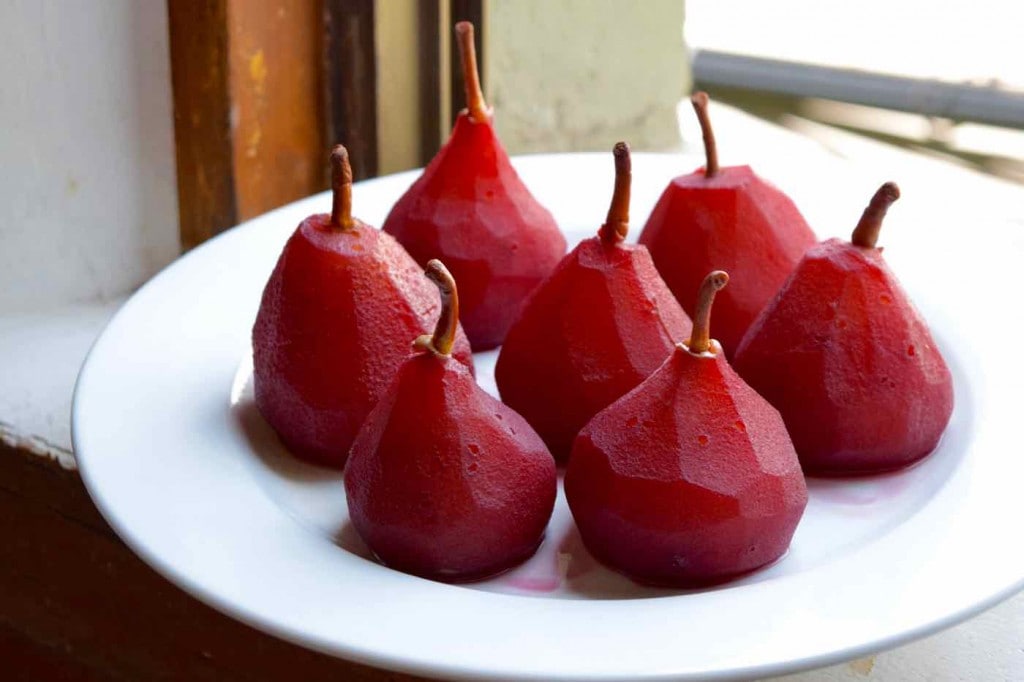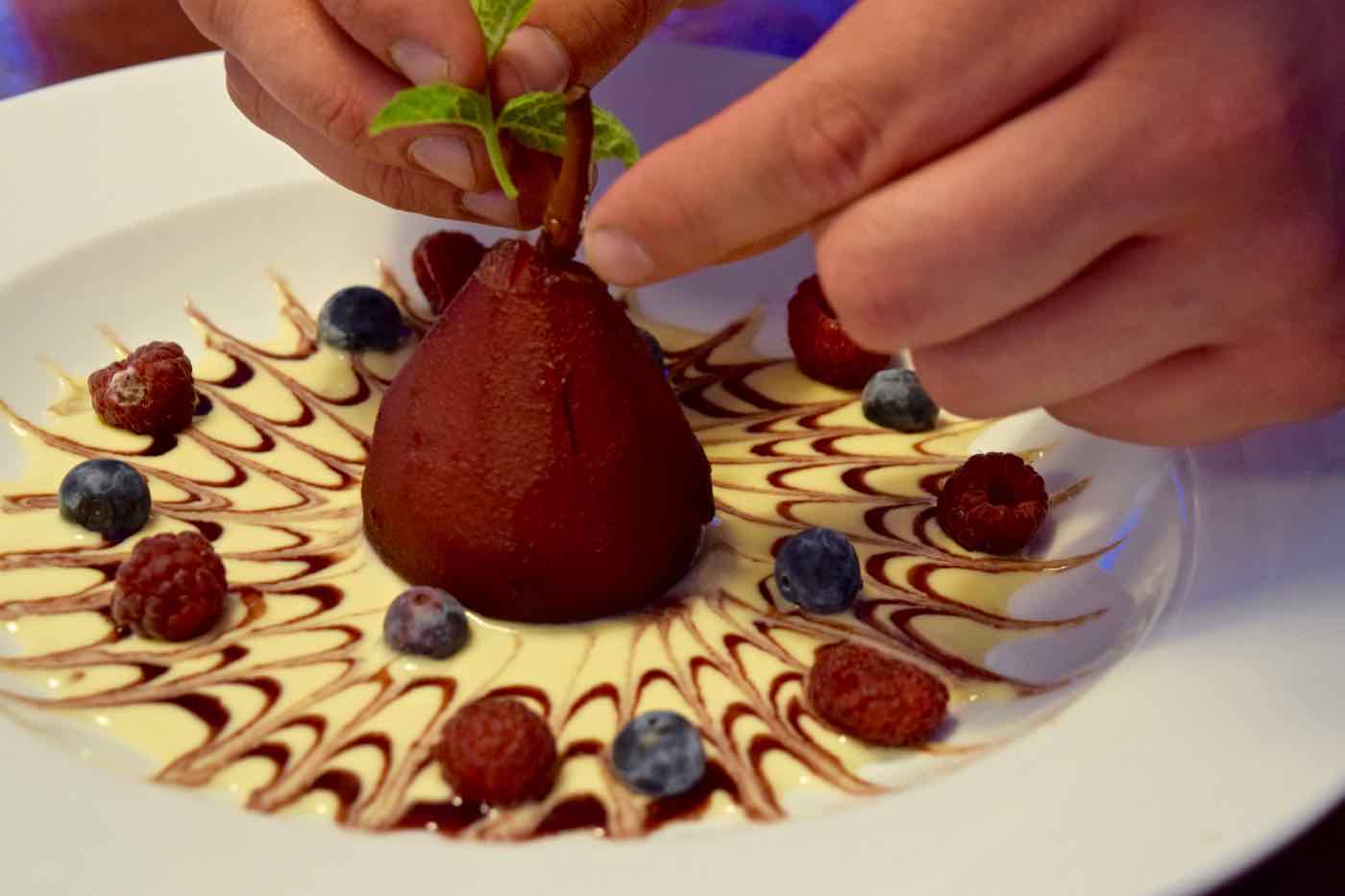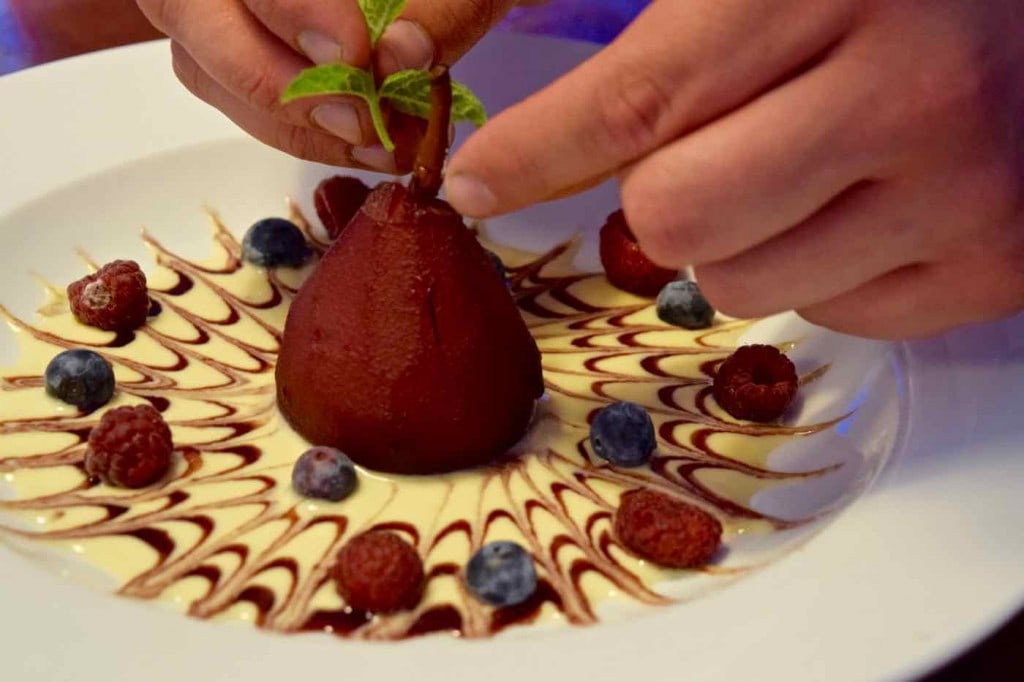 Matias has a great knowledge of wine, and enjoyed pairing each course. He served a sauvignon blanc from nearby Casablanca Valley with the ceviche, then moved onto a carmenere from the Aconcagua Valley with the empanadas and dessert. It was a great way to taste the wines – accompanied by the food and flavours of the country.
After several hours in the kitchen with passionate and cheery chef Matias, I left with not just a head full of knowledge about Chilean food and wine, but also about the people, the culture and what makes Chile tick. I'd definitely recommend the experience, in particular, taking the class near the start of your trip, to pick up tips on where to eat and drink in the city! With my new apron tucked in my case, I was already excited about preparing some of the dishes for friends back on home turf.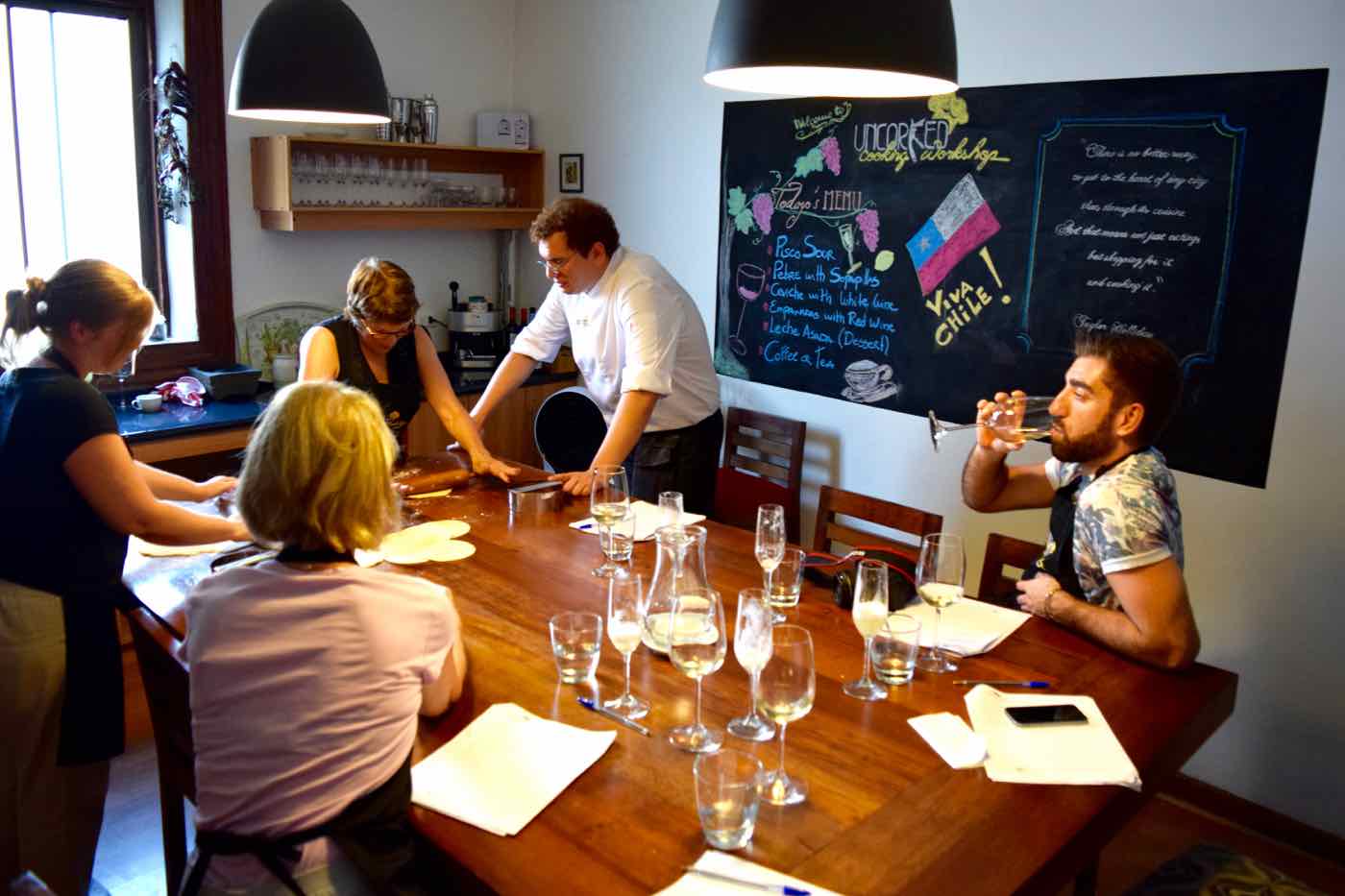 Thanks to Matias and the team for inviting me to be part of the class. The Santiago cooking class I did was the Uncorked Cookery Experience and costs $95. Find out more here, and if you have a few days in Santiago, be sure to check out the wine tours they offer here!