Thinking of visiting Santiago or Valparaiso? Let me help you decide which Chilean city to visit, with a quick rundown of my first impressions of both!
A couple of weeks ago I jetted off on a month-long adventure that would take me from Chile's big bustling cities and beaches, to its desert and lake districts, before heading to Argentina's most famous wine region.
After a brief love affair with South America in my early twenties, I assumed this would be a simple continuation of a happy love story. No doubt helping my positive outlook – the fact I was departing London's cold winter and arriving in Chile's warm summer. 23 hours of travel took me from 0 degrees to 30 degrees, and I couldn't be happier… until….
Oh yes, about that feeling of elation. From a lost laptop (my partner's thankfully, not mine after my bad luck with my Mac in Morocco…) to a broken microphone, a lost sim card and an exploded bright pink nail varnish, the first few days weren't exactly plain sailing. Adding to that, my painful grasp of 'Spanglish', it was an underwhelming start to a trip I'd been dreaming about.
We decided to start off with Santiago and Valparaiso – two very different Chilean cities. People often choose between them, but personally, I'd recommend a bit of time in both. I definitely preferred one to the other though… read on to find out my first impressions!
SANTIAGO VS VALPARAISO
SANTIAGO
Landing in Santiago is a special moment. Flanked by the Andes Mountains and packed full of unusually-shaped skyscrapers, it's unlike any city I've visited before. From a few days there, it felt like a commercial hub without a huge amount of soul. Yes, there is a historic heart, but the feeling of modernity was pretty overwhelming. Huge glass offices, unattractive 70s style apartment blocks, chain restaurants and a few seedy markets… I felt like it might take a while to find the city's charm.

In terms of first impressions, the same could be said for the food. Chileans' snack of choice is the hefty empanada. Similar to a Cornish pasty they're packed full of flavour and come in over 40 different flavours – from cheese to beef to mushroom to pineapple and more! Elegant they are not, but who cares? They were delicious, cheap and readily available.
Ceviche is also on the menu in most traditional restaurants. Looking like a bowl of ingredients chopped up and mixed together, the raw fish delicacy is fresh, zingy and packs a punch. After my cooking class with Uncorked Chile, it turned out it could also be presented in a super-gourmet way!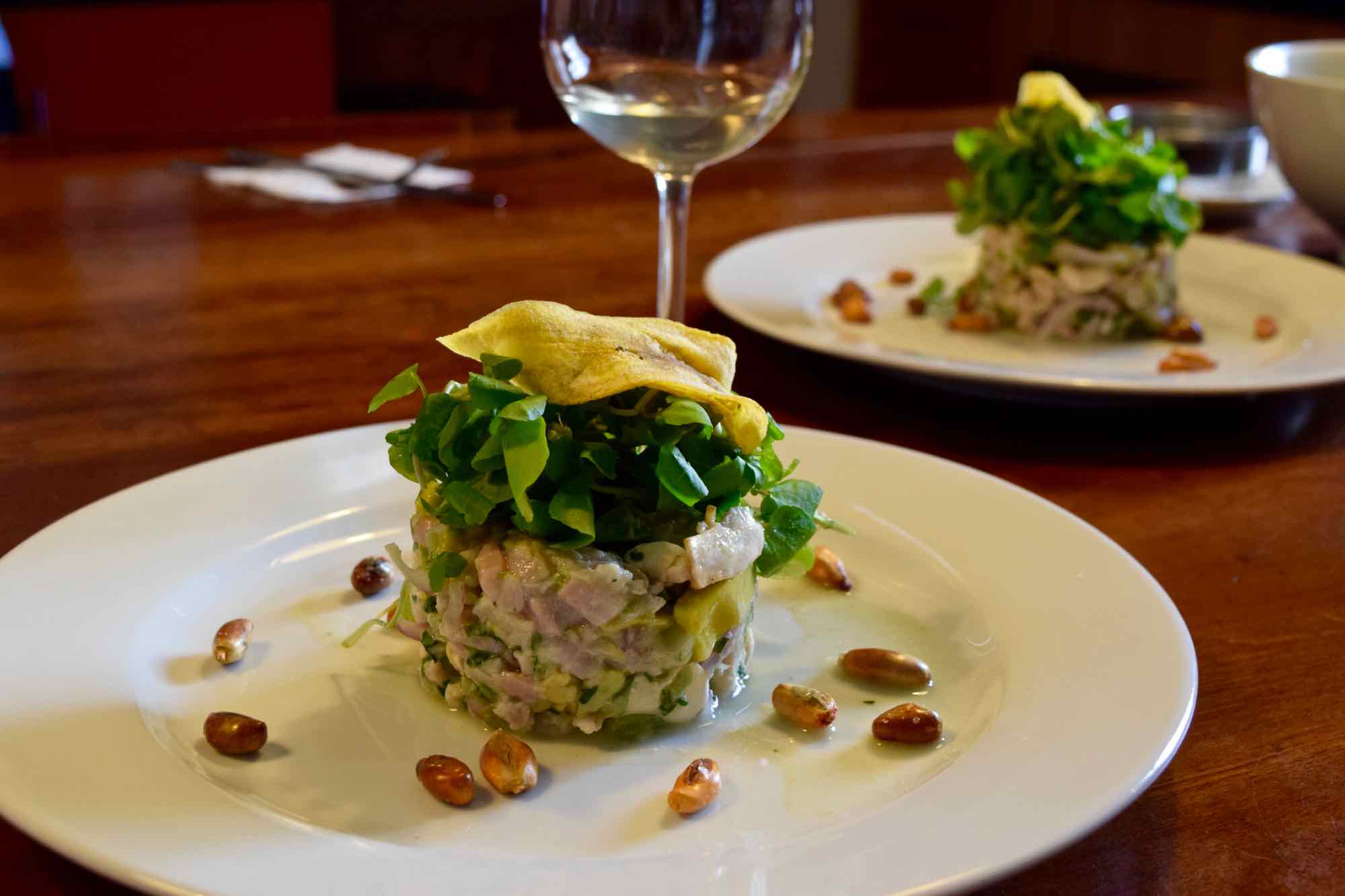 The fashion was different too. I watched Chileans go about their everyday lives, sporting an assortment of items from the 80s – from ponytails held high with scrunchies and multi-coloured, patterned leggings, to head-to-toe sportswear.
As with every city I visit, I thoroughly enjoyed looking around the colourful food markets. This is where I started to find some of the city's soul. A mix of Chileans, Colombians and Peruvians all hollering to each other; it was a hive of activity. In terms of Chile's fresh produce, the highlight was the mountain of 7 different varieties of delicious avocados (or 'paltas' as they call them). If this was going to be the staple of my diet over the next month, I was over the moon…( along with some excellent Chilean wines of course!)
As with any big city, Santiago is home to several luxury hotels. Many, such as the W, The Singular and Noi Vitacura, have rooftop bars and pools. They offered the chance to see the city from above, and really take in the scale and the geography, as the Andes loomed moodily behind the likes of the Costanera Center – South America's biggest shopping mall and the tallest building in Latin America.
From the first few days, I felt Chile had quite a relaxed vibe. Santiago is a large city with plenty of traffic, but not the chaotic sort as in cities such as Rome or Marrakech. Chileans in general seemed like a pretty peaceful bunch. Warm and welcoming, they were keen to provide good service without being overbearing or hassley.
VALPARAISO
From Santiago, it takes just under two hours to reach the port city of Valparaiso. These are two cities that feel absolutely worlds apart. 'Valpo' to its locals, the city is bright, bohemian, colourful, gritty… and strangely endearing. Spread across 43 hills, there's barely a wall without a splash of colour – whether it be a painted house, elaborate mural, or graffiti tag. After my love of Istanbul's rainbow steps, I was in my element here – particular upon the discovery of several sets of mosaic stairs heading high up into the hills.
Other than a Starbucks, I barely saw any brands or chains in Valparaiso. One-off restaurants, cafes and rooftop bars lined the streets, most covered in their own unique street art. It felt like a city made for young backpackers, eager to Instagram every second of their trip. Live music rung out from plazas and parks – often just a few guys jamming with guitars and drums, although during my visit the huge Rockódromo festival took over several areas.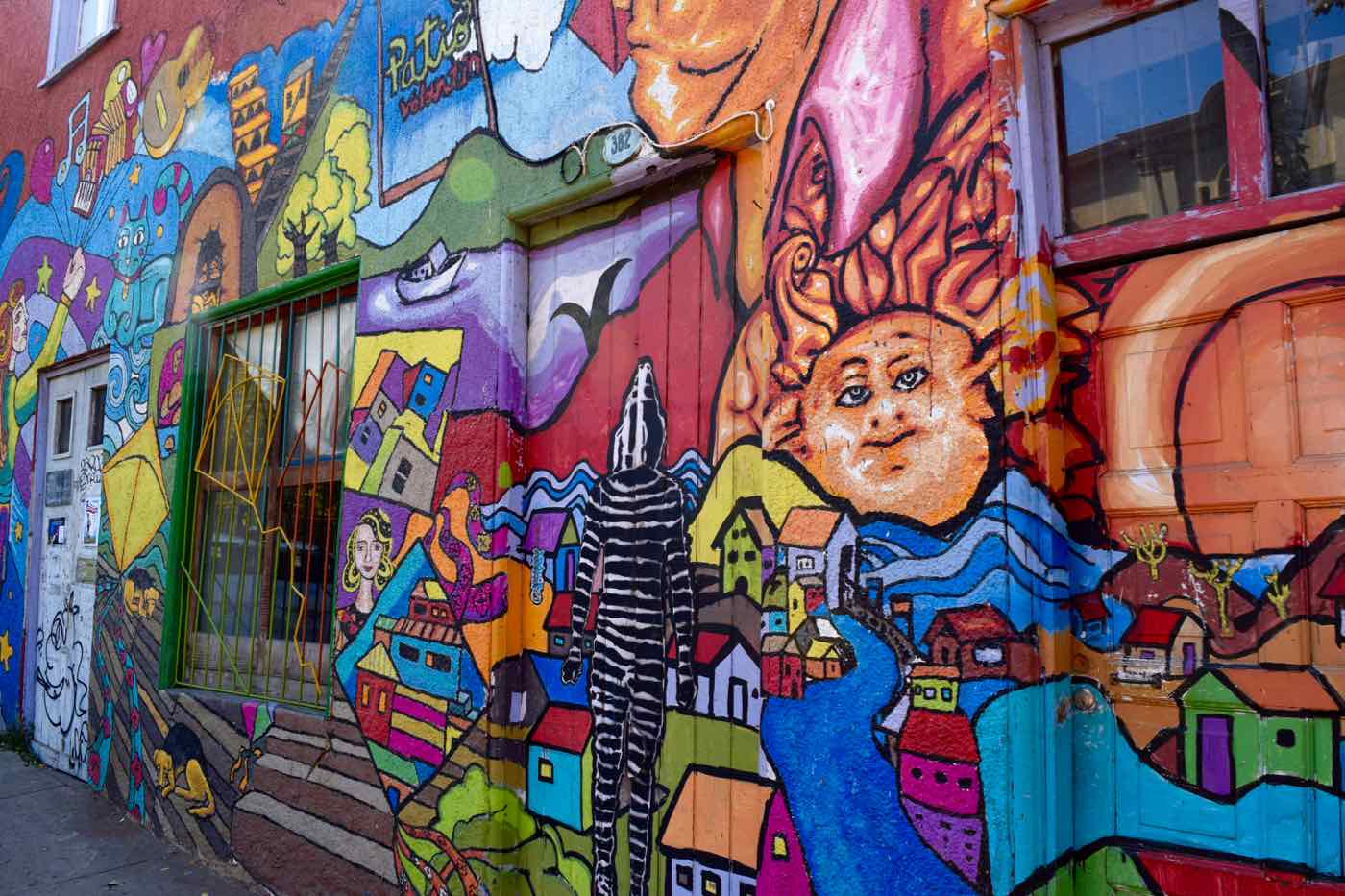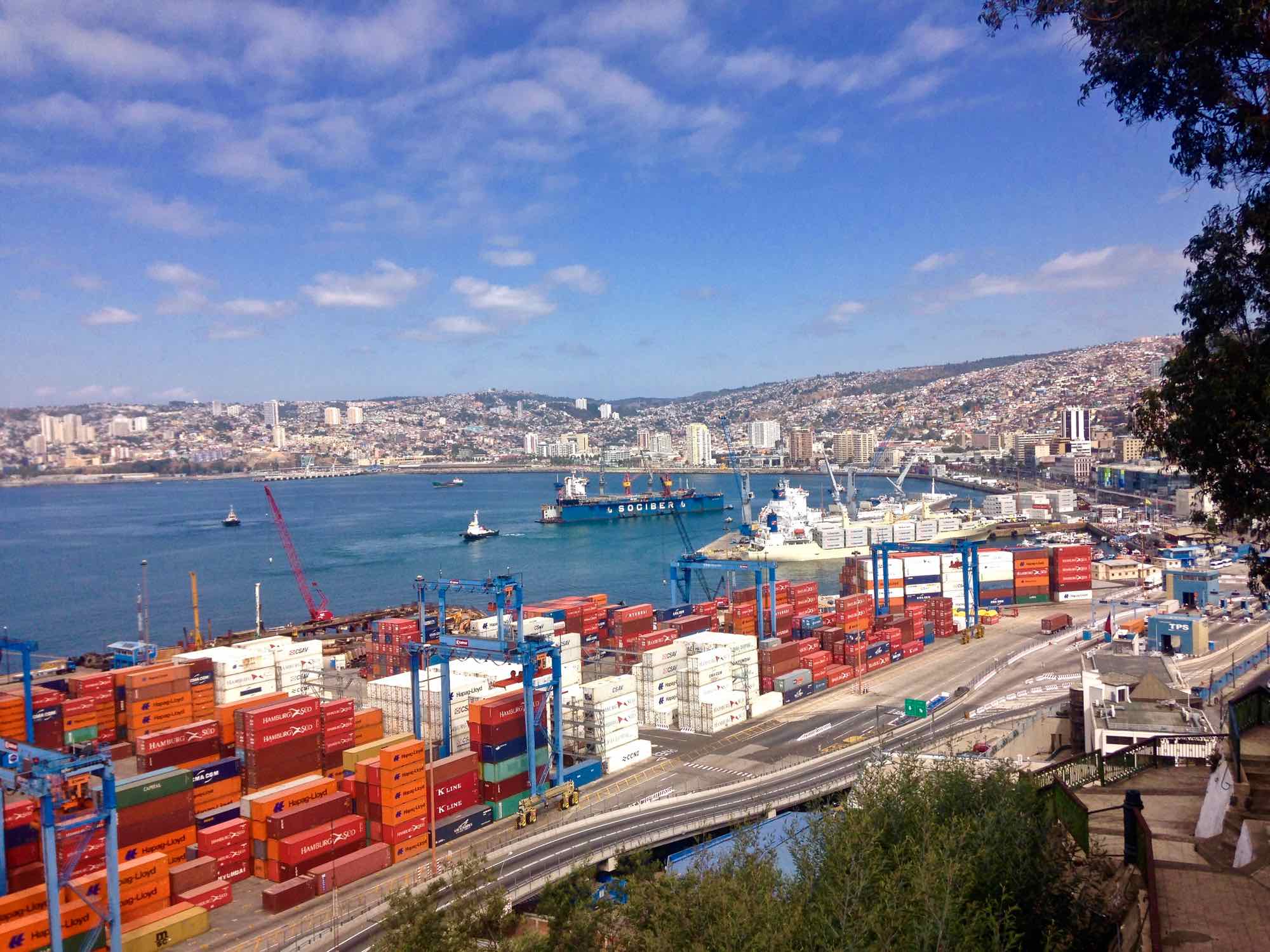 Valparaiso has a busy port and as a result, has a slightly dark reputation. While wandering around some of the hilly areas with my camera, I was warned several times by locals it was 'peligroso' (dangerous) and to take care. It was unnerving. How dangerous? Was I about to be attacked? My heart beat that little bit faster as I hid everything out of sight and speedily descended to the supposedly safer flat area. Perhaps this attitude from the locals was affirmation of my initial feeling that most Chileans were helpful, welcoming types. I hope so anyway.
Since my visit I've written a blog all about the best things to do in Valparaiso. Hopefully you'll find it helpful if you're planning a trip there soon!
Santiago OR Valparaiso
So, if I could only pick one, which city would I go for – Santiago or Valparaiso? Definitely Valparaiso! It has the most incredible vibe, but if you can see both, I'd recommend that option!
Read more about my time in Chile: