A personal reflection on luxury travel and why it's not all about champagne and infinity pools!
I've been thinking about this for a while, and decided it was finally time to get it down on a blog post. As mentioned in Frequent Travellers And Wow Moments, I've really enjoyed writing a few personal, thought-provoking posts, in between telling you about the amazing destinations I've travelled to!
So what is luxury travel to me? And does it differ for you?
Google Luxury Travel and you'll be greeted by a plethora of expensive tour operators, luxury hotel reviews and a few top luxury travel blogs. Then flip to Google Images and you'll swoon over beaches, infinity pools and stunning sunsets. So is that what luxury travel is?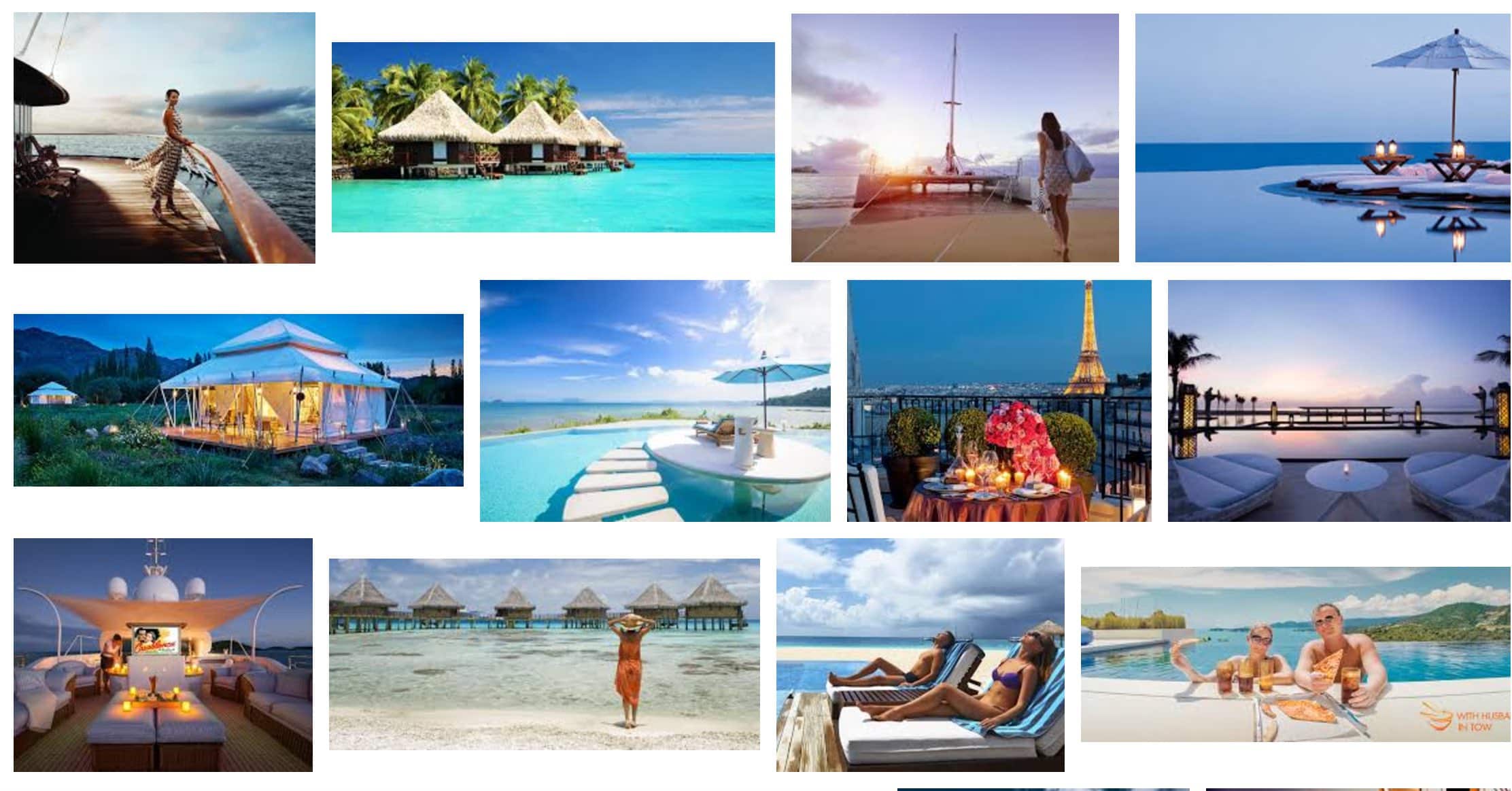 Well, I've always seen things slightly differently. For me, luxury falls into several categories… there's out and out blow the budget luxury, then there's affordable luxury, and then there's a different kind completely – a personal luxury, which I've started to appreciate more recently.
I've been lucky to experience the 'splurge yourself silly' luxury several times. At The Balé in Bali we stayed in a secluded villa with large private pool and had our own butler on call. When I stayed at Grand Residences in Mexico I not only had a hot tub in the bathroom, but another on the balcony (because you always need two right?!) At 6 star Royal Palm in Marrakech, the staff knew my name as I walked around, and drove me around in a golf buggy! The concierge even waited at the airport while we checked in, and made sure we reached security! All of these experiences blew my mind – and yes, I think this is what most of us think of when we think of luxury travel.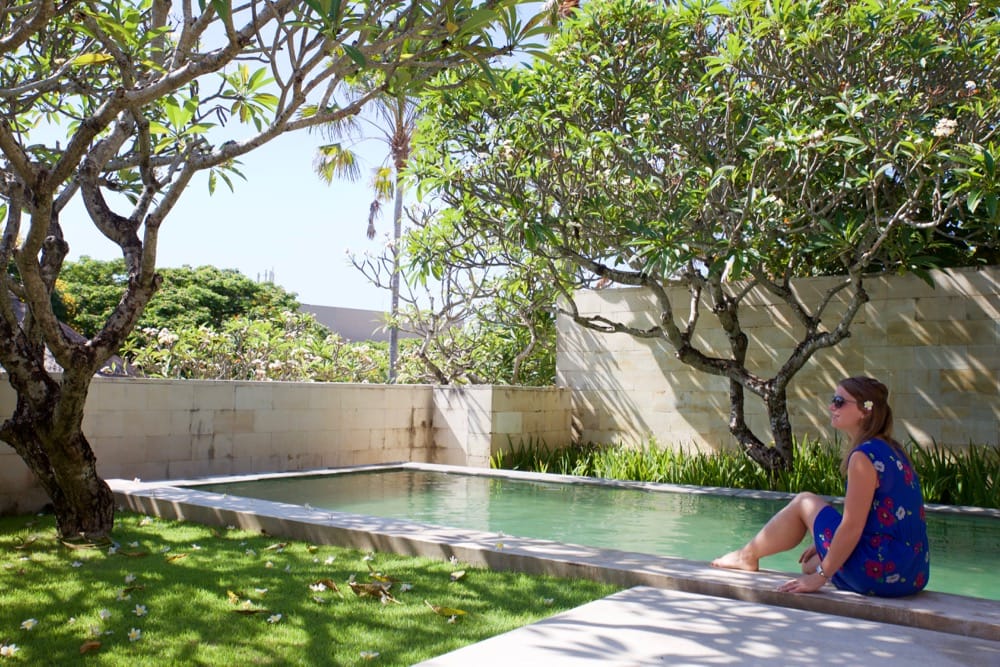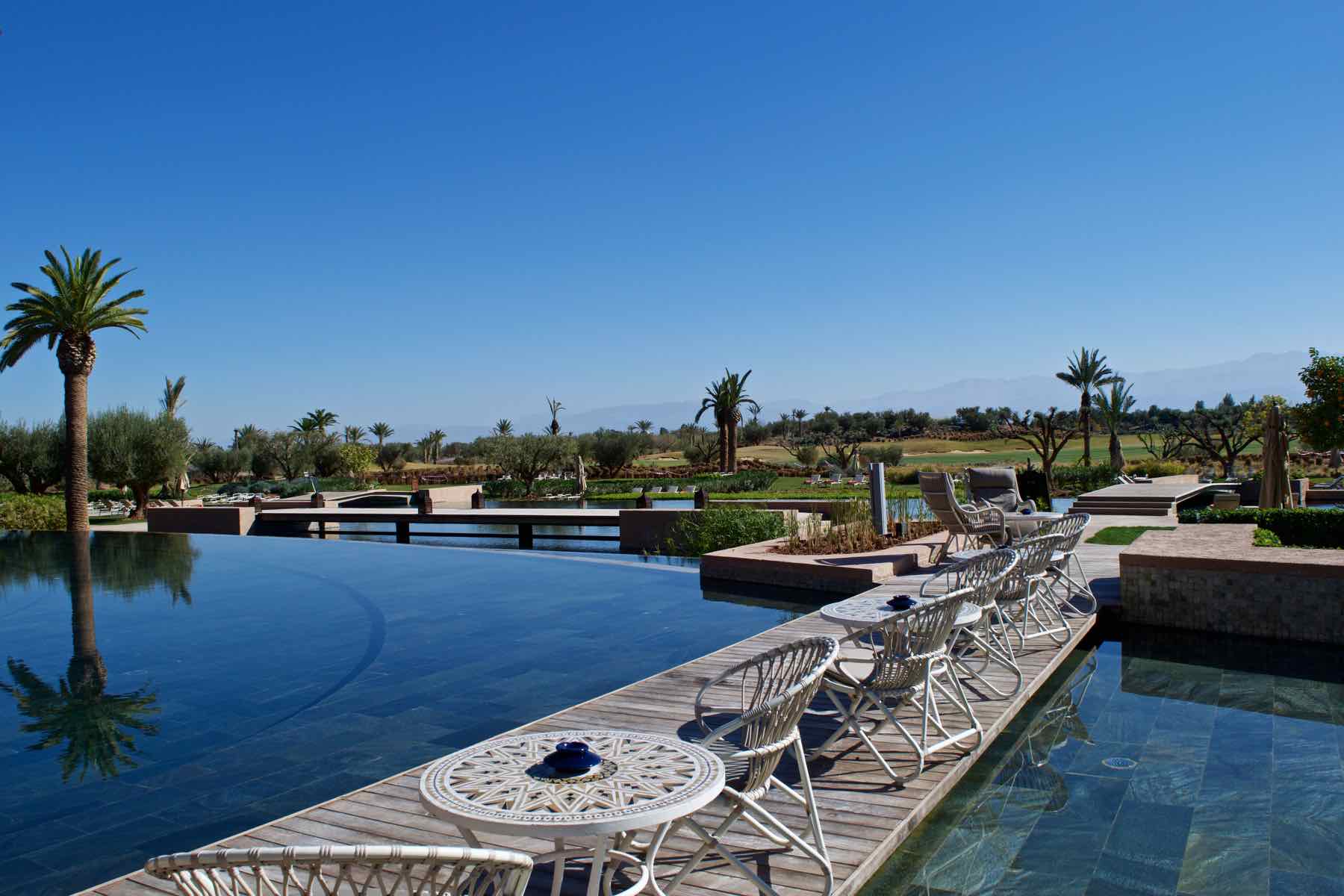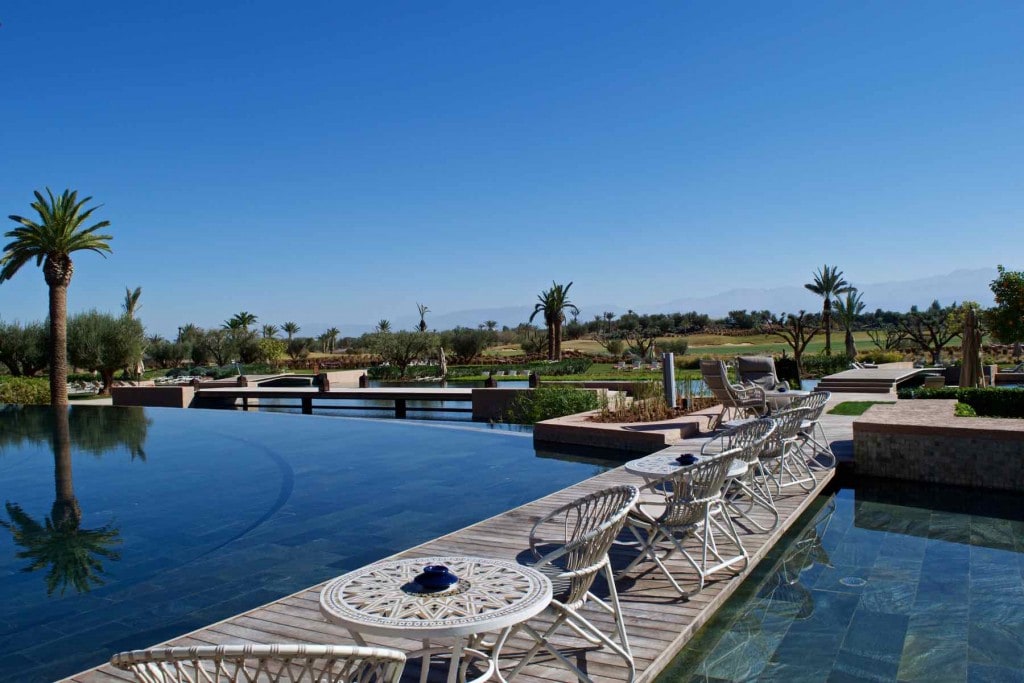 Then there's affordable luxury. Unless you're on big bucks, most millennials enjoy a splurge-style trip once a year to every 18 months. The rest of the time, it's about shorter more budget-friendly trips. You know how it goes… you spot a great deal on flights, piece them together with a hotel deal and spend hours salivating over #foodporn pics, deciding which restaurants have good reviews and won't break the bank. It's like an MI5 mission connecting it all together. Sites like hundredrooms can be a helpful place to search.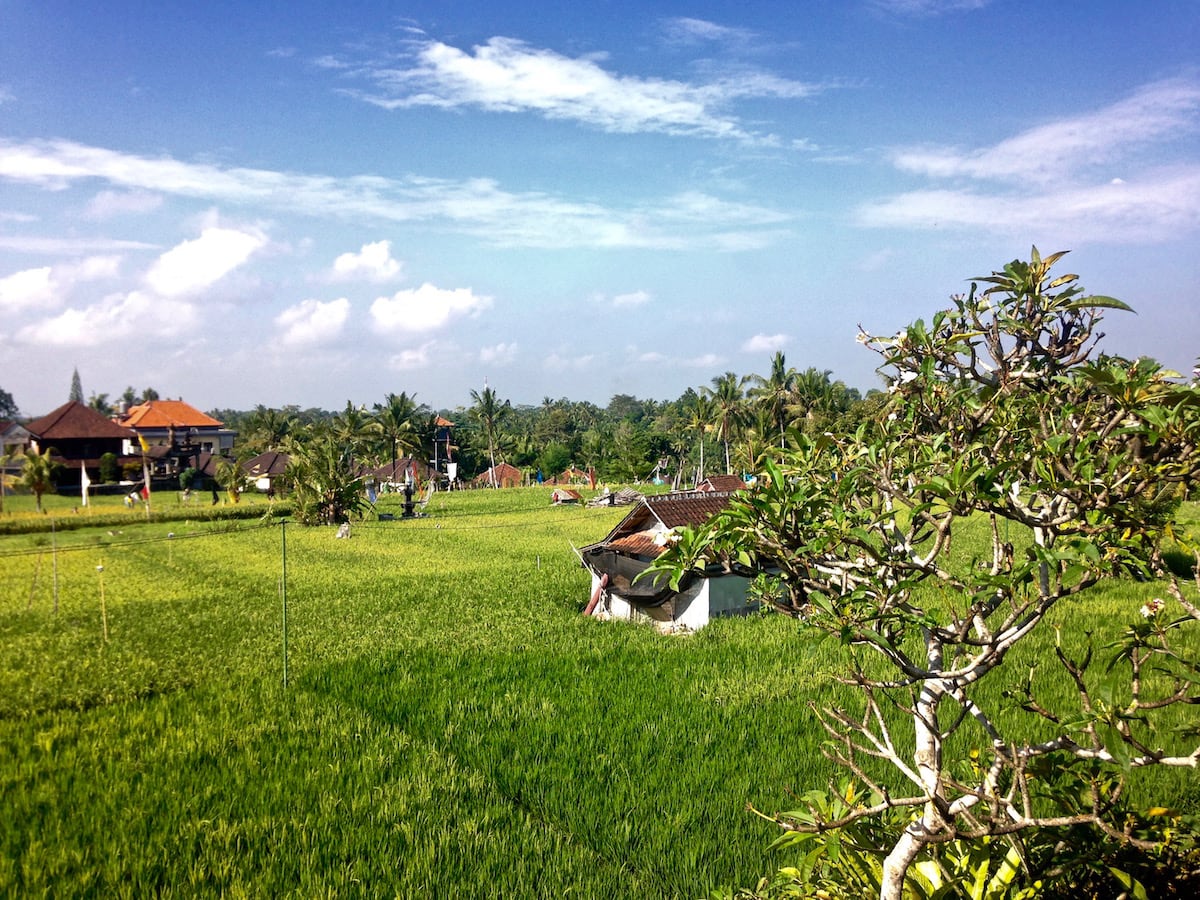 While I love the big trips, I often find the search for affordable luxury accommodation really satisfying. Most cities have an incredible collection of boutique hotels, and sometimes the 3-4 star quirky hotels have more charm than the super-duper 5-star palaces.
Plus, there's a huge boom in luxury hostels around the world. Two words it's surprising to see next to each other! Incredible décor, chic rooftop bars, and luxurious private rooms mean that hostel life is o longer about sweaty dorms, mess and noise!
Can you believe these are all hostels…?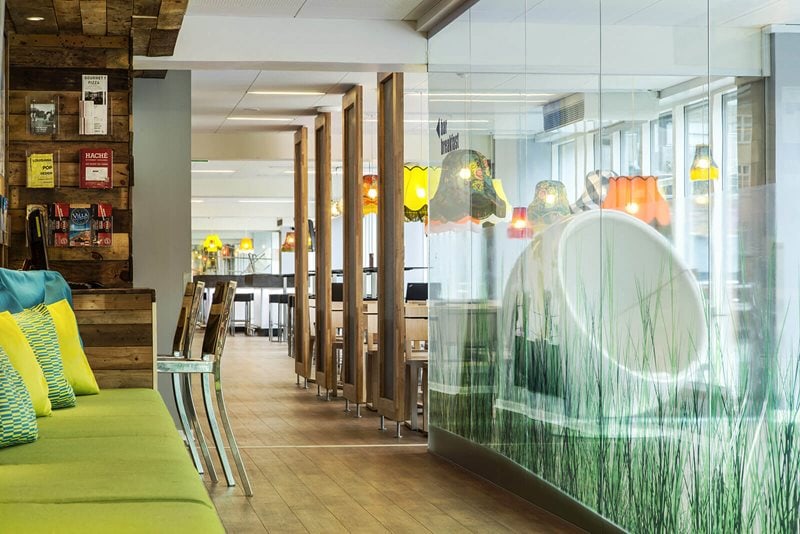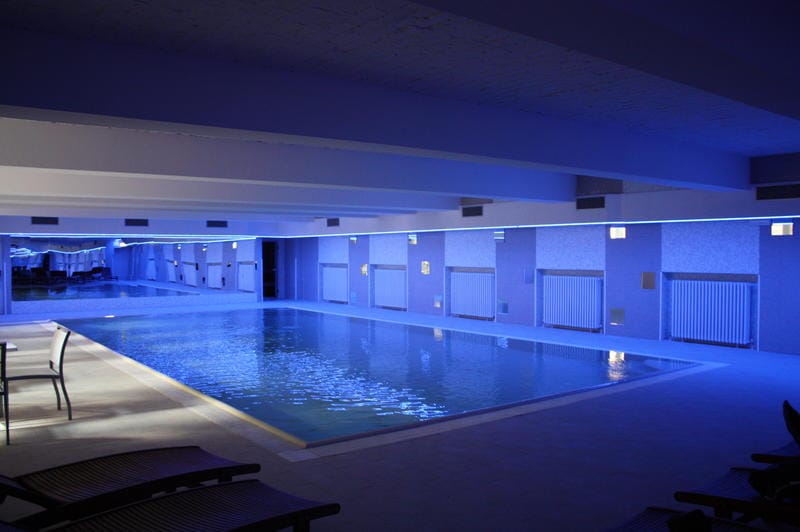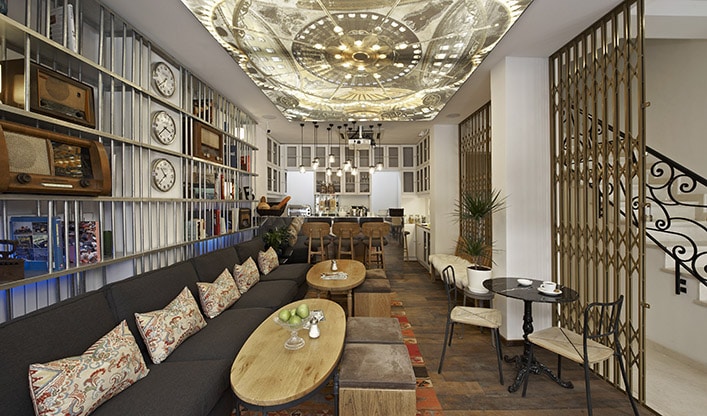 And then there's another kind of luxury. It doesn't come from being in the most expensive place in the world. It doesn't come from having a private butler, or a helicopter transfer. It comes from being somewhere insanely special. Creating memories. That sense of ultimate escape and exclusivity.
I've felt this several times… and as mentioned, it really wasn't based on the £££$$$s! So here are a few of my top picks for getting the luxury feel without breaking the bank. (and if you have money to burn, I've included a few super duper lux options too!)
Raja Ampat, Indonesia
Ok, it's not exactly CHEAP to get to Raja Ampat, but that's more to do with the indirect route you have to take. Once there though, I felt like I was in luxury land, yet rooms were basic shacks, food was BBQ'ed and I spent days in the same bikini/shorts/flip-flop combo. Many of the most luxurious spots in the world are exclusive, and this definitely had that vibe.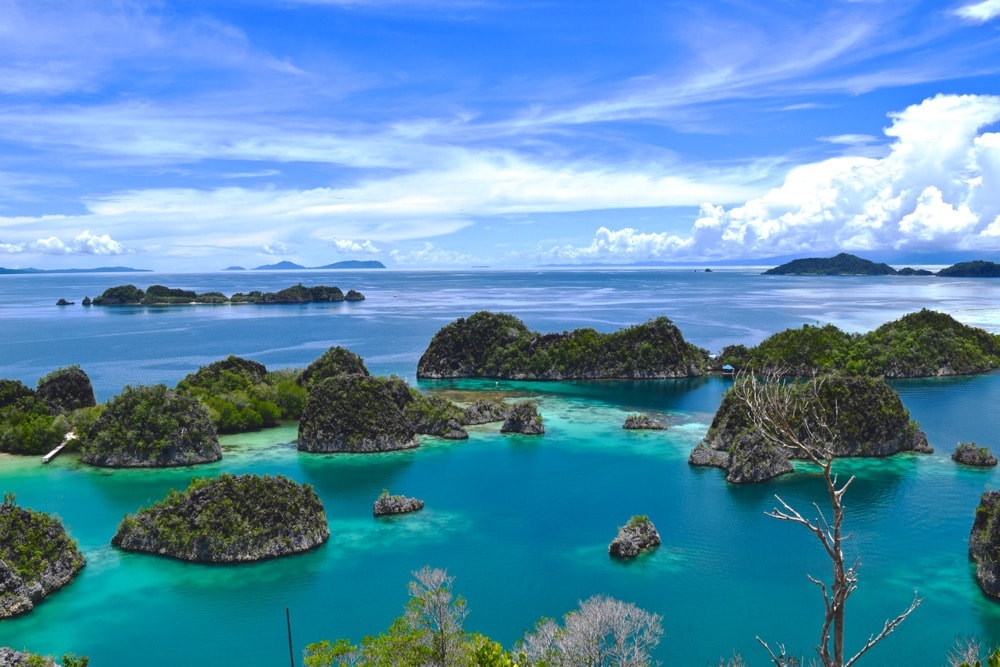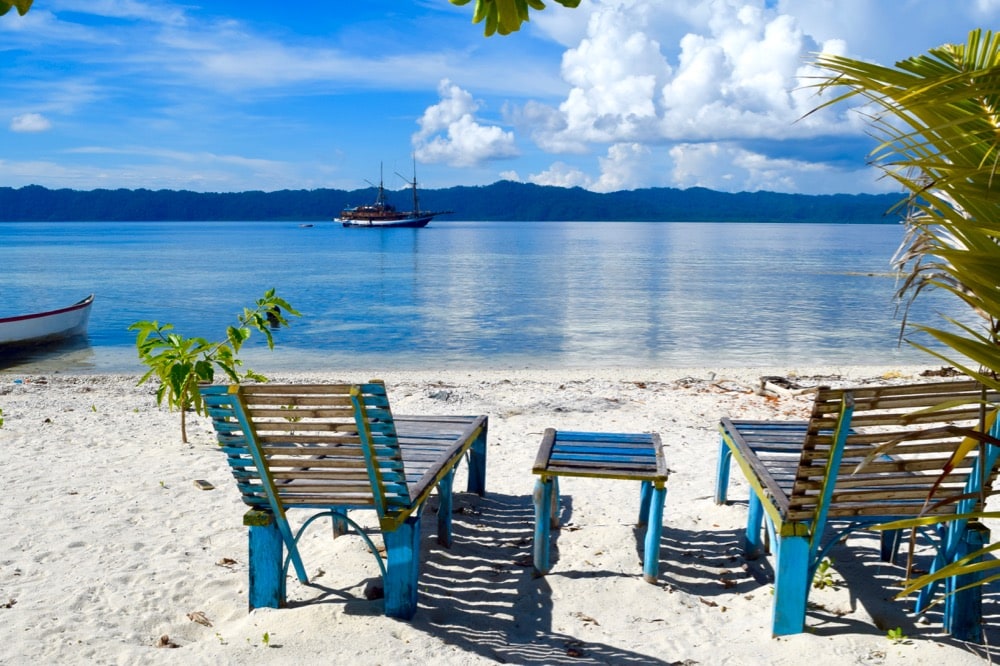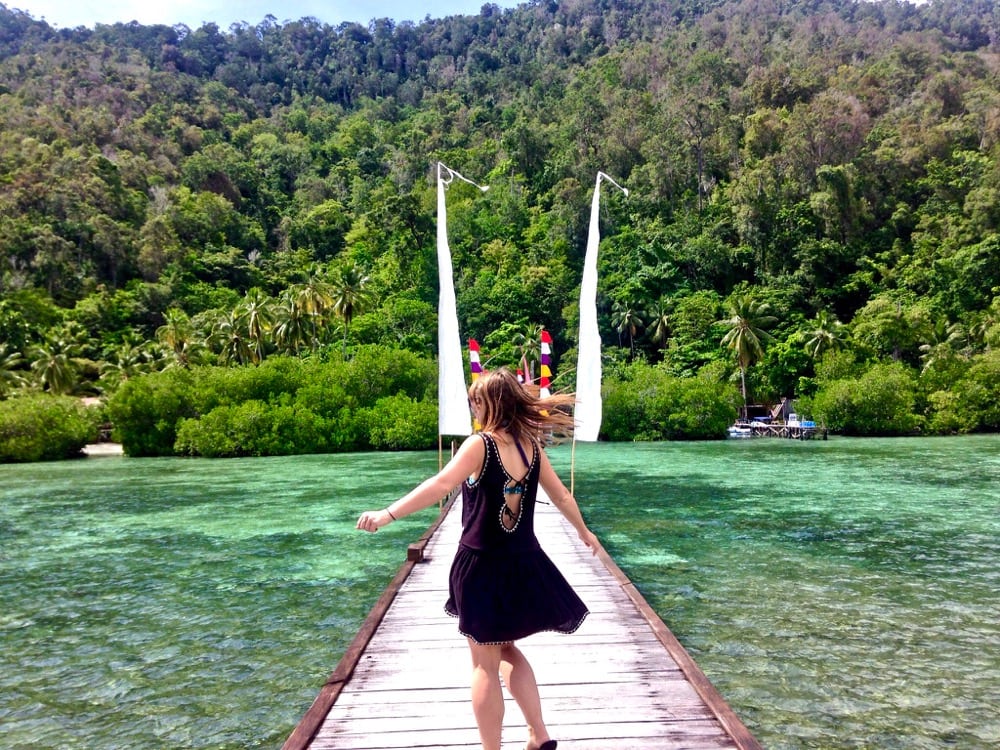 Luxury accommodation: Raja Ampat Dive Resort From £135
Budget accommodation: TeraAilan Heritage Resort From From £22
Lake Bacalar, Mexico
Another place where you feel like you're witnessing something so special, it can't be cheap, or can it?! Yes, there are plenty of B&BS and hostels nearby, perfect for taking in views of the 'lagoon of seven colours'.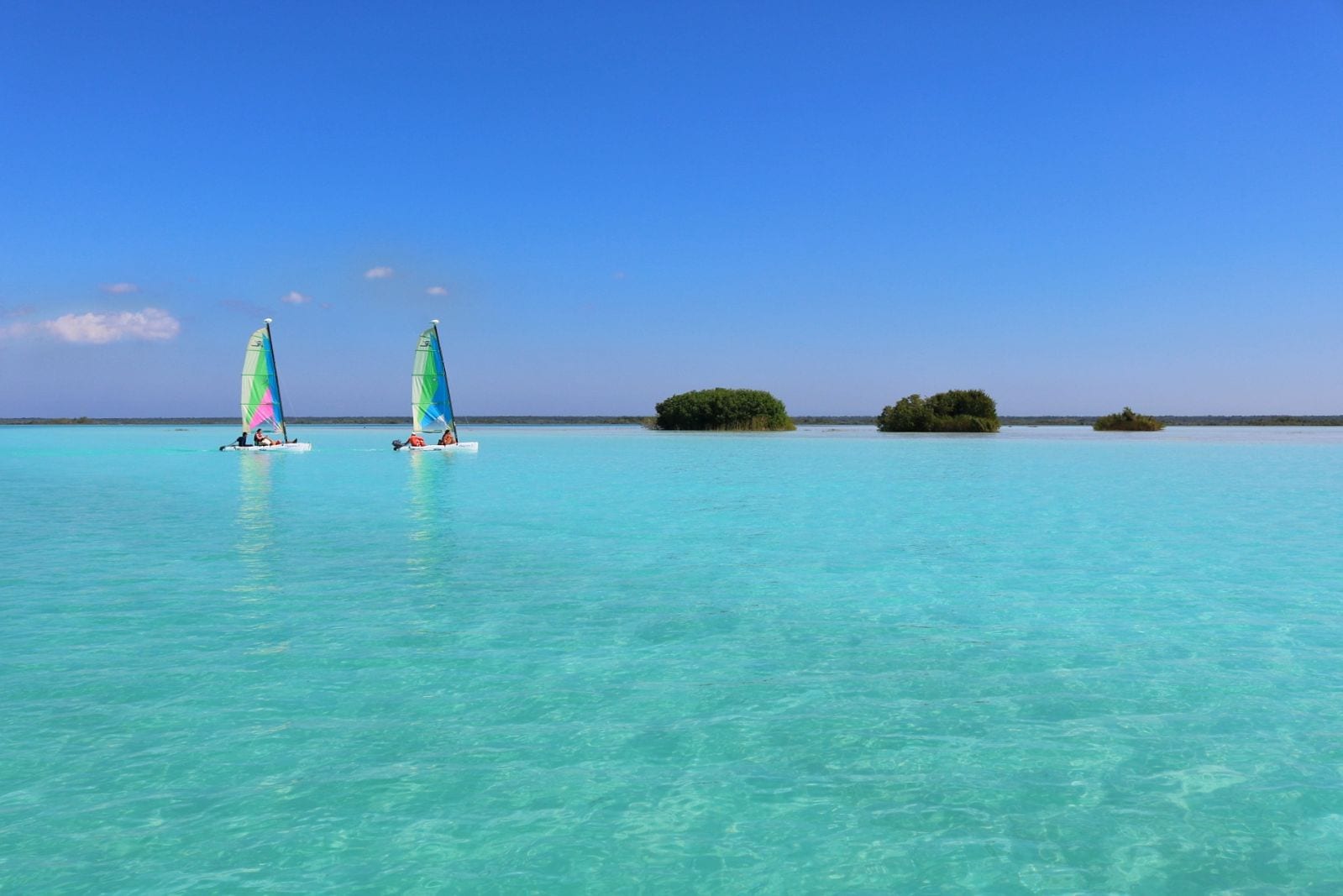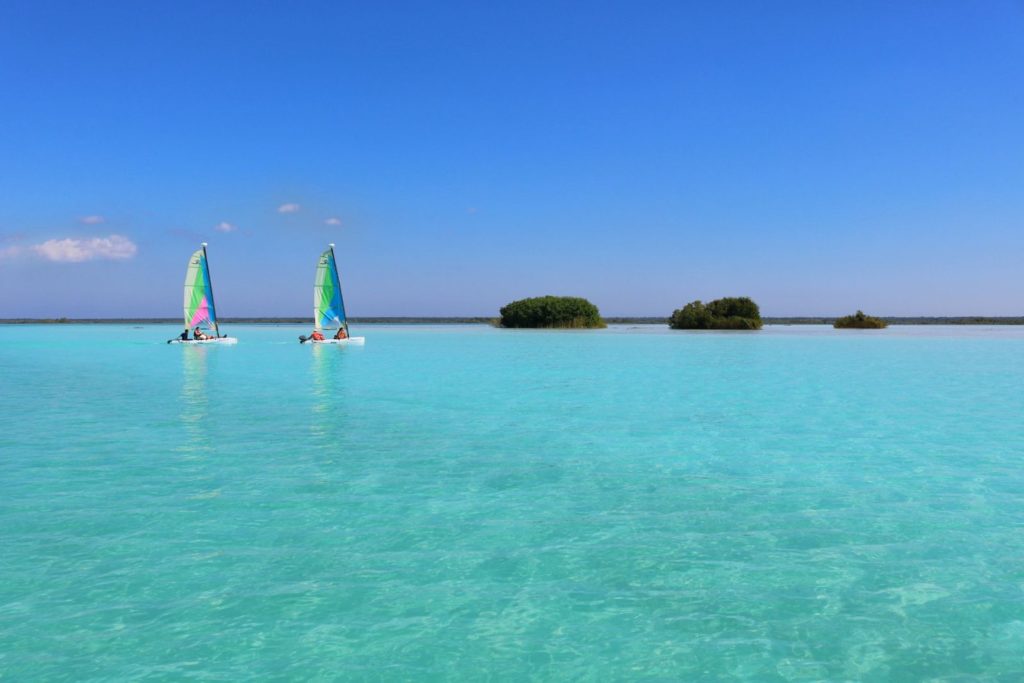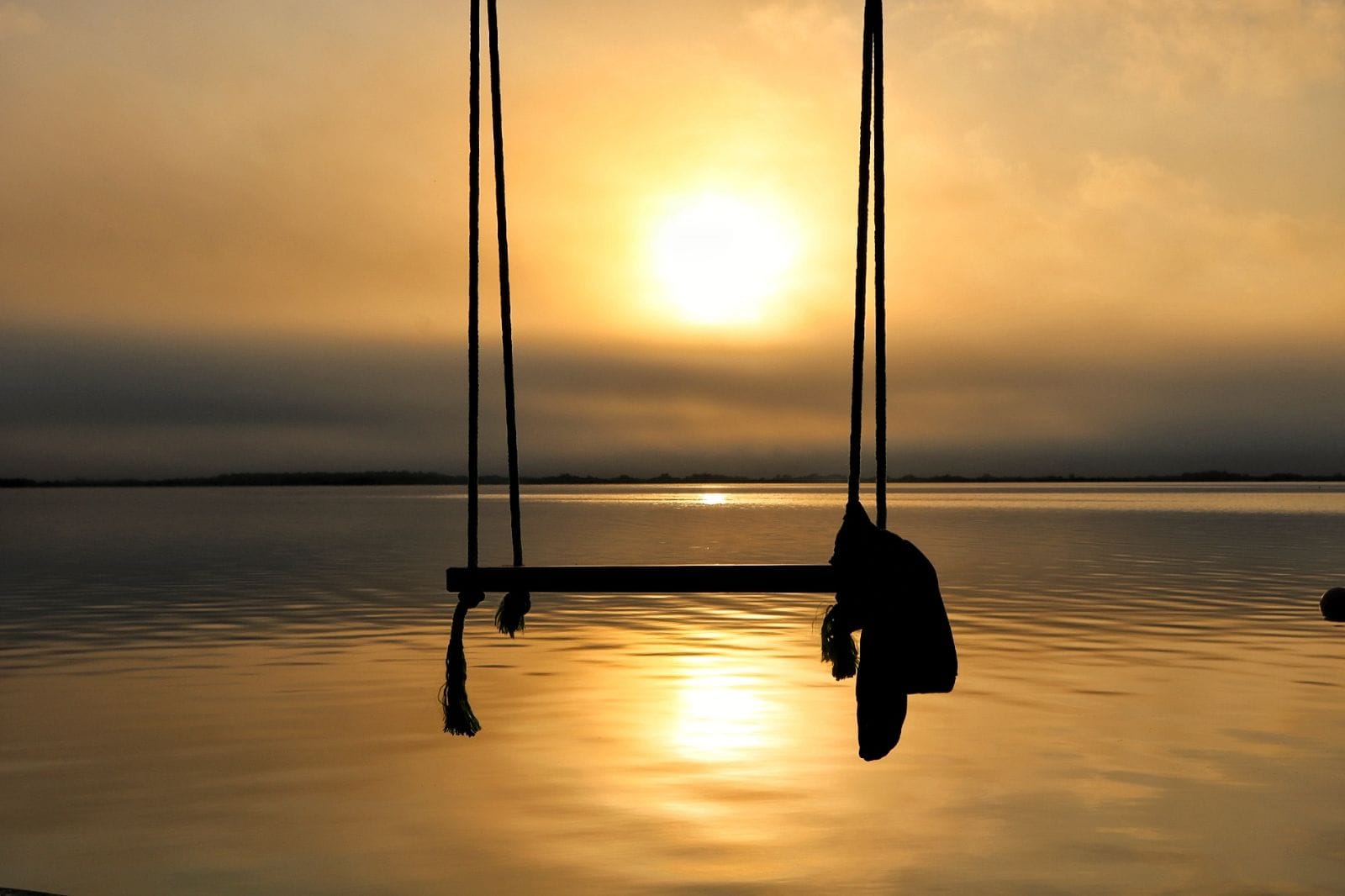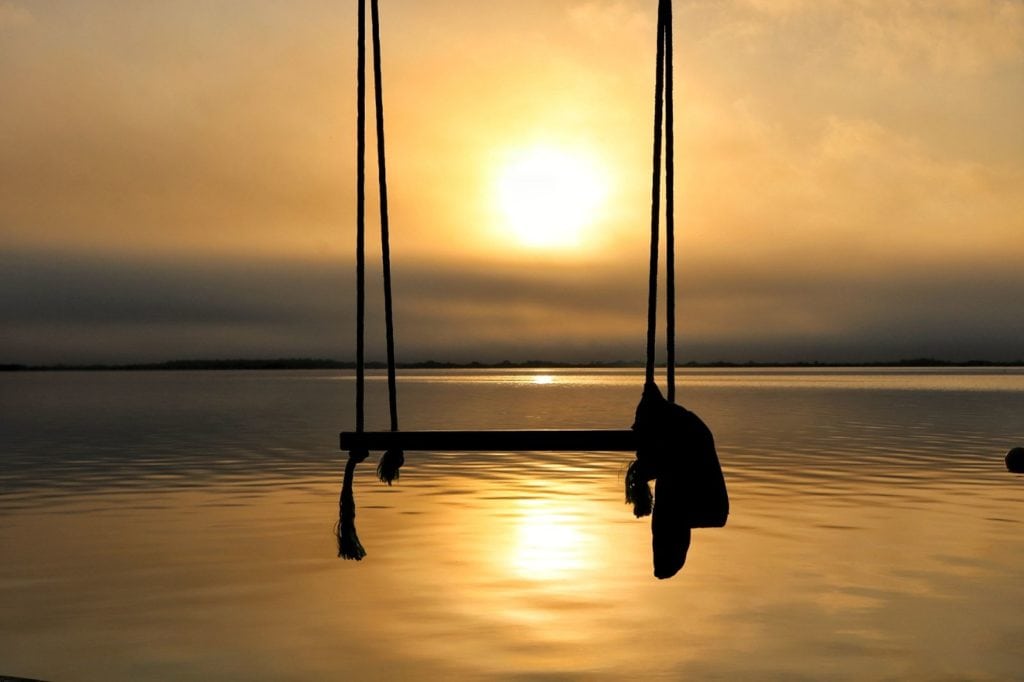 Luxury accommodation: Bacalar Lagoon Resort From £90
Budget accommodation: Cabañas Hostal & Camping Magic Bacalar From £13
Lake Como, Italy
I felt a million dollars in Lake Como, yet I actually stayed in a hostel. I arranged to meet up with a friend from Oz who was backpacking through Europe and we couldn't help but feel the lux vibes as we explored the beautiful lakeside towns.
Luxury accommodation: Grand Hotel Tremezzo From £550
Budget accommodation: Lake Como Hostel From £19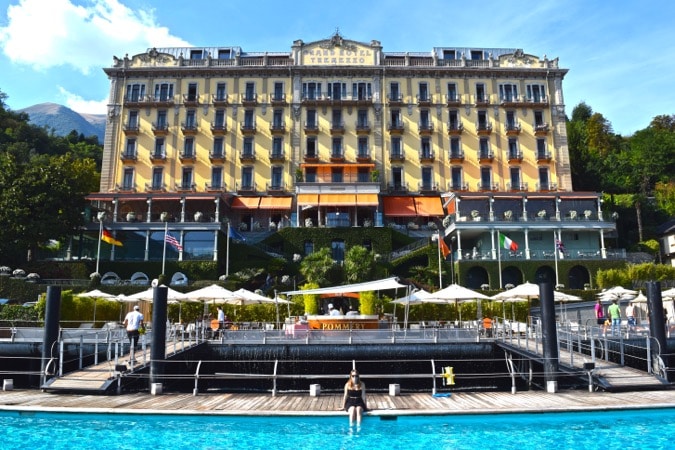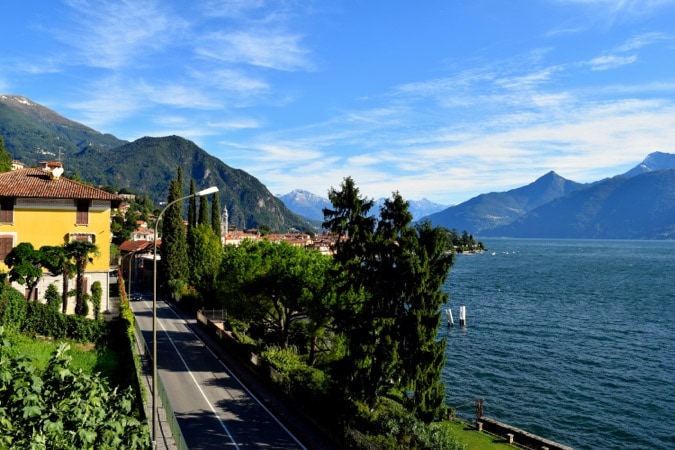 Ronda, Spain
For me Andalucia has a magic to it. Rolling hills, beautiful coastline, epic caves… wine! The place I can't get out of my head is Ronda. With its huge bridge built into the gorge, colourful landscapes and more, it always makes me feel super special.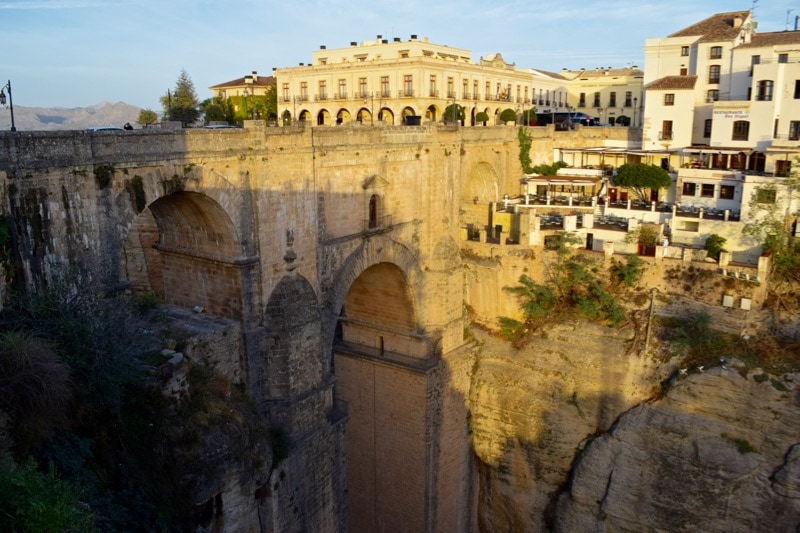 Luxury accommodation: Parador De Ronda From £224
Budget accommodation: Casa Duende del Tajo From £14
San Blas, Panama
Hello paradise islands! This is another place which is just so remote, you feel lucky to visit! You can drive from Panama City to catch a cheap boat to an island where it'll just be you, the sand an a few palm trees. Sounds like a luxurious moment huh?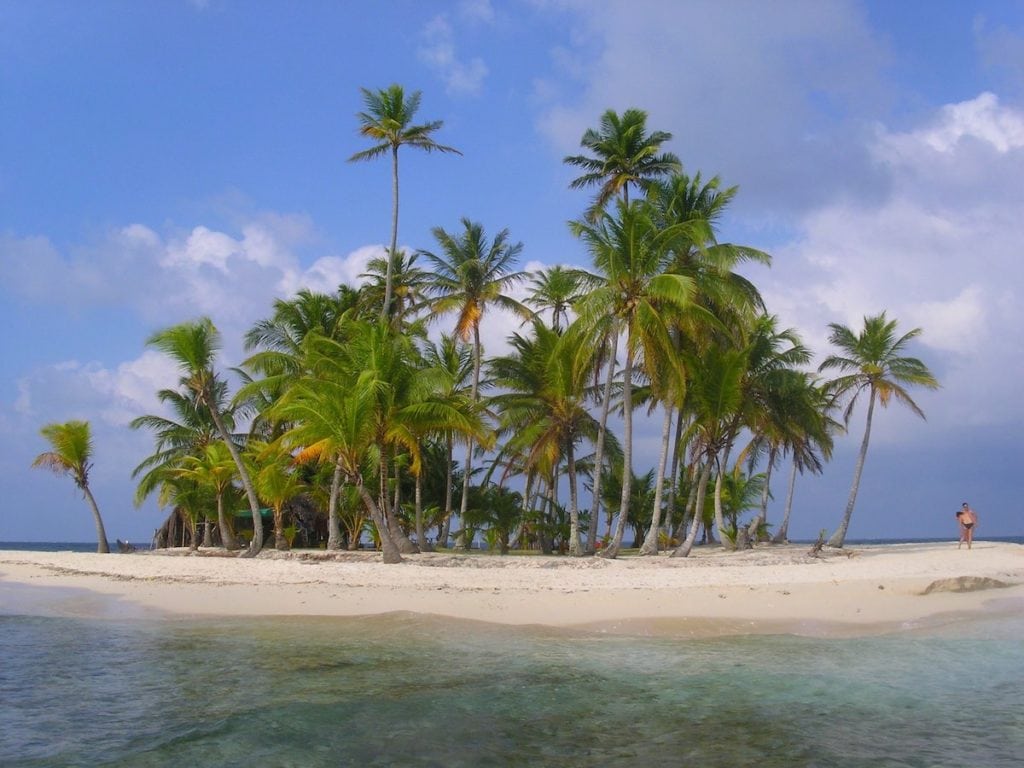 Luxury accommodation: Rendezvous From £282
Budget accommodation: Cabañas Digir Dubbu From £47 (including all meals!)
Colchagua Valley, Chile
This is one of Chile's premier wine regions, and wow is it stunning! I visited last February and based myself in Santa Cruz. I rented a room in an AirBnb and visited wineries around the area. Compared to many wine regions in the world, this really isn't tourist central. It' beautifully secluded, quiet, and when you're wandering through the vines, you'll understand why I've included it in this list!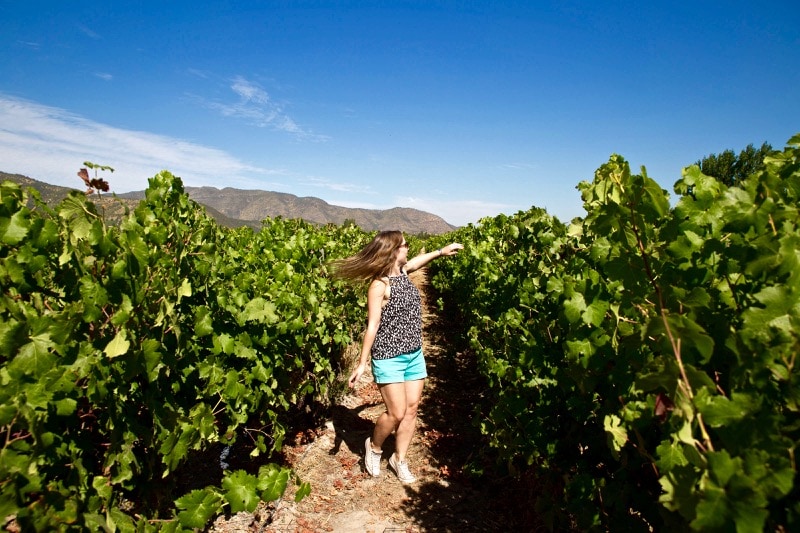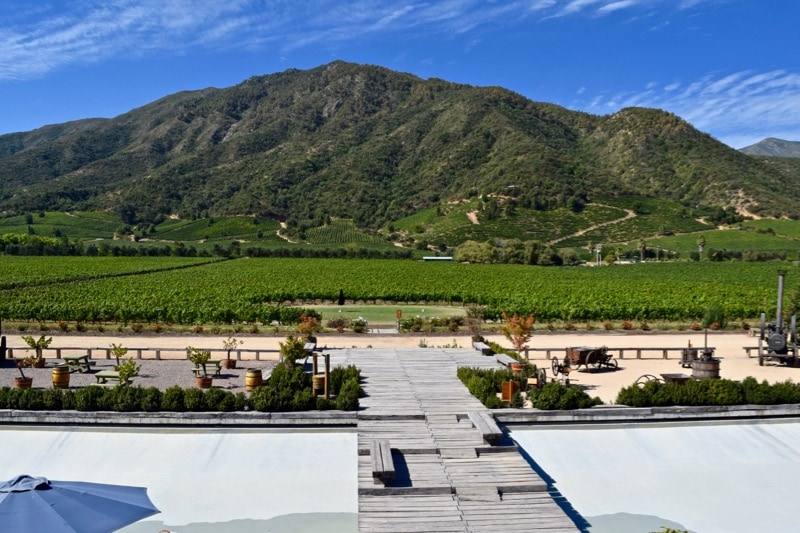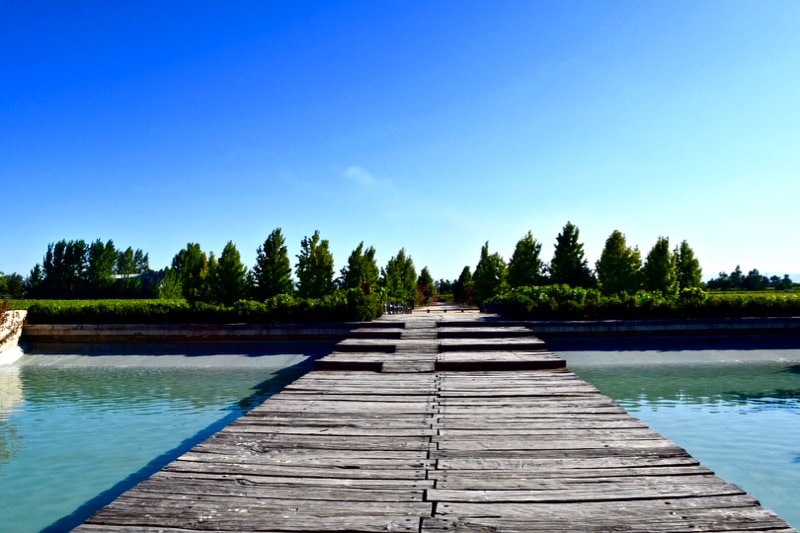 Luxury accommodation: Lapostolle Residence From £704
Budget accommodation: Hostal del Mimbre From £20
What does luxury travel mean to you? How would you sum it up? And which places on this list would you love to visit? Or is there somewhere I should add? Let me know in the comments below!
Enjoyed this post? Pin it…