From Koh Tao and Koh Lanta, to Koh Phi Phi, Koh Mak and Koh Chang, plan your travels with this ultimate Thailand island hopping guide, from the expert travellers who really know!
I've dreamed of my own little Thailand island hopping tour, and can finally say – it's happening! In a few weeks I'm jetting off to Bangkok, then down to Krabi to start an adventure in a country I've been dying to visit for years.
I've never visited Thailand. WHAAAAT?! How is this possible?
Somehow I missed the gap yaaahs that most of my friends went on to southeast Asia. They all went travelling around Thailand, while I found myself excited by a whole other side of the planet, focusing my attention on Central and South America. Somehow, it just hadn't happened… until now.
I've been gathering inspiration, researching islands, beaches, ferry routes, restaurants, national parks, hotels and reading pretty much every Thailand itinerary on the internet. As it's a relaxing holiday, islands and beaches are playing a big part in our route, so I decided to ask the experts to help with a bit of Thailand island hopping advice.
Who knows which islands are great to visit right now, than a bunch of top travel bloggers! They've planned their own trips, explored multiple islands, and left the country with a clear favourite that they want to recommend to you guys (and me!)
So over to the experts to find out which are the best islands in Thailand right now.
Thailand Islands Map
Want to plan your Thailand itinerary? Take a look at the map featuring all the recommendations below, and start planning your very own Thailand island hopping tour! Don't forget, there are plenty of islands that you can enjoy on day trips too.
Koh Ngai, Thailand (picked by Paul from GlobalHelpSwap)
It's Christmas Day and we are alone on the beach. The sand is as white as snow and the sea is a turquoise colour that only photoshop can create. On the horizon, there are karst formations jutting out of the sea as if a child has drawn them. Where is this paradise?
Koh Ngai, Thailand.
When my parents announced that they were going to meet us in Thailand over Christmas we wanted to choose an island that was special. Koh Ngai is certainly that. With no permanent inhabitants, it is the quintessential chill out island.
If you do want to leave the beach there are some water activities that will keep you busy. Scuba diving and snorkelling are popular because of the clarity of the water. You can also kayak as we did, or go on a boat trip.
Whatever you do, make sure you keep it to yourselves. We want to keep paradise for ourselves right?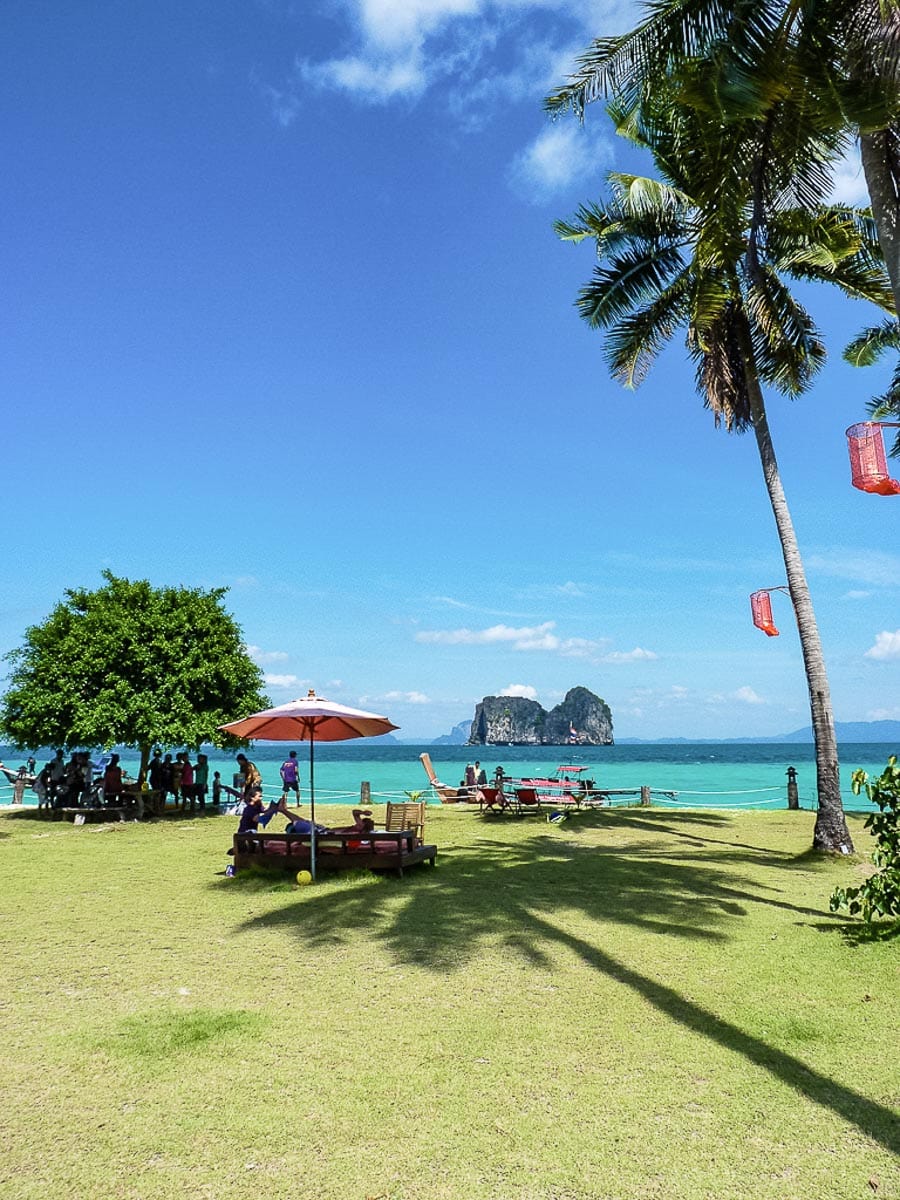 Koh Chang (Picked by Vicki Garside from MakeTimeToSeeTheWorld.com)
Koh Chang is actually the largest tropical island in Thailand after Phuket, and whilst it shares a lot of the same characteristics, it thankfully receives less than a quarter of the number of visitors, making it the perfect place to escape to.
Located a short one hour flight from Bangkok in the province of Trat, Koh Chang sits in the heart of Mu Ko Chang Marine National Park and offers visitors some epic snorkelling and scuba diving, rainforest treks, waterfalls, endless beaches and the opportunity to kayak through one of the most beautiful mangrove forests on it's southeast coast.
It's also a great place to base yourself if you want to do a spot of island hopping to the smaller islands dotted around, or just want to stop for a few days and just watch the world go by!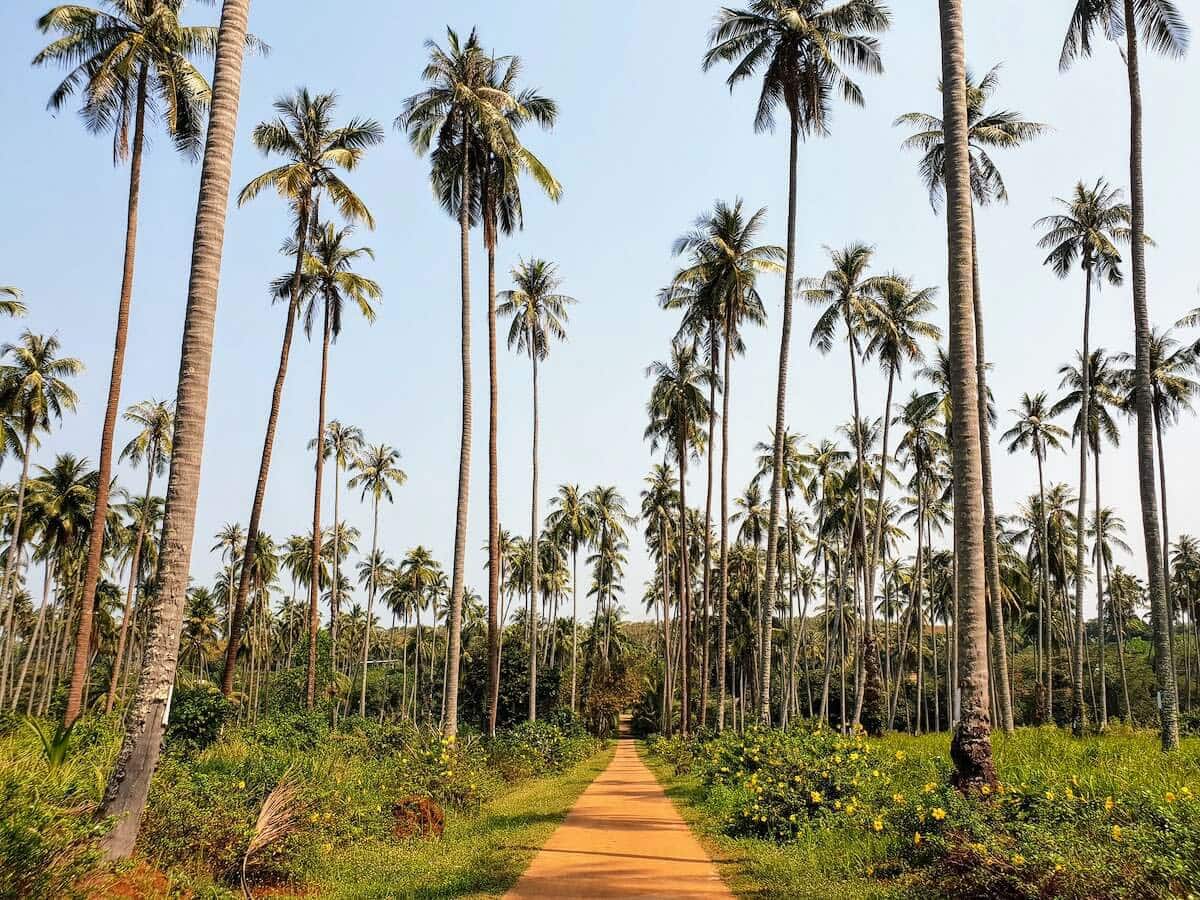 Koh Yao Noi (Picked by Pujarini from MySoulTravels)
One of the last untouched islands in Thailand, Koh Yao Noi offers the classic laidback island vibe with its coconut trees, beach shacks and lazy looking hammocks. The Koh Yao islands are located between Phuket, the party destination of Thailand, and Krabi, Thailand's adventure hub. But amazingly this island has managed to maintain the relaxed close-to-nature feeling.
The smaller and more secluded island between the two sister islands of Koh Yao, Koh Yao Noi is covered by dense jungle surrounded by pristine beaches, making it a perfect destination for nature lovers. So, if you are looking for a serene retreat to get away from the typical Thailand style hustle-bustle, a visit to Koh Yao Noi is ideal.
The easiest way to reach the island is through a short longtail ferry ride from either Phuket or Krabi (it's a top pick if you want to go island hopping from Phuket!) The island is relatively small, with only one main road with a few branching routes. The best way to explore the island is either by trekking or on a motorbike.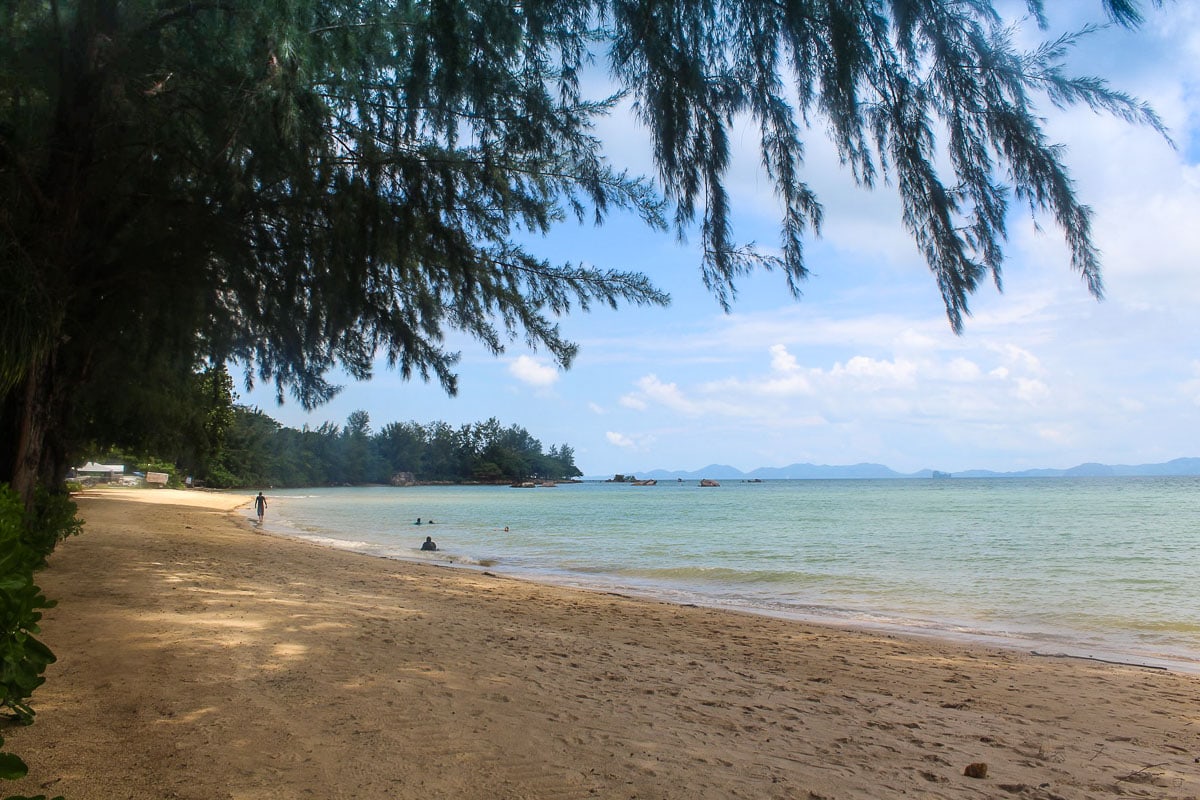 Koh Mak (Picked by Sophia from Onebluehat)
Koh Mak is the perfect paradise island! Located in Eastern Thailand, it's one of the most beautiful undiscovered islands of Thailand. It neighbours the islands of Ko Chang and Ko Kut. Its unspoilt natural beauty makes it one of my favourite islands. It's environmentally-friendly, peaceful and surrounded by crystal clear turquoise waters and amazing white sandy beaches.
This amazing island is filled with coconut groves, pristine beaches and thousands of palm trees. It's the ideal paradise to kick back and relax while overlooking its breathtaking crystal clear blue waters.
The best way to explore Koh Mak is under the sea – take an amazing dive into the best coral reefs to the east. It's filled with amazing tropical fish and marine life.
Given its proximity to the mainland, you would think Koh Jum would attract a lot of foot traffic. But because many of the local ferries by-pass the island, it sits proudly in the Andaman Sea as a quiet haven amongst the other bustling, busy islands.
So if you're looking for a little peace and quiet, Koh Jum (also known as Koh Pu) could be for you. Aside from swimming, snorkelling and scuba diving, you can take a walk along Koh Jum's beautiful beaches, and enjoy the spectacular sunsets. Given the lack of tourists, Koh Jum's long, empty, sandy beaches are perfect for long walks or jogging.
The island is dominated by Koh Kum mountain, so for any keen hikers (and Instagrammers), the best views of the island can be found at the top. Hire a local guide to take you up and down, explore some real Thai jungle, and get some pretty epic panoramic views from the top.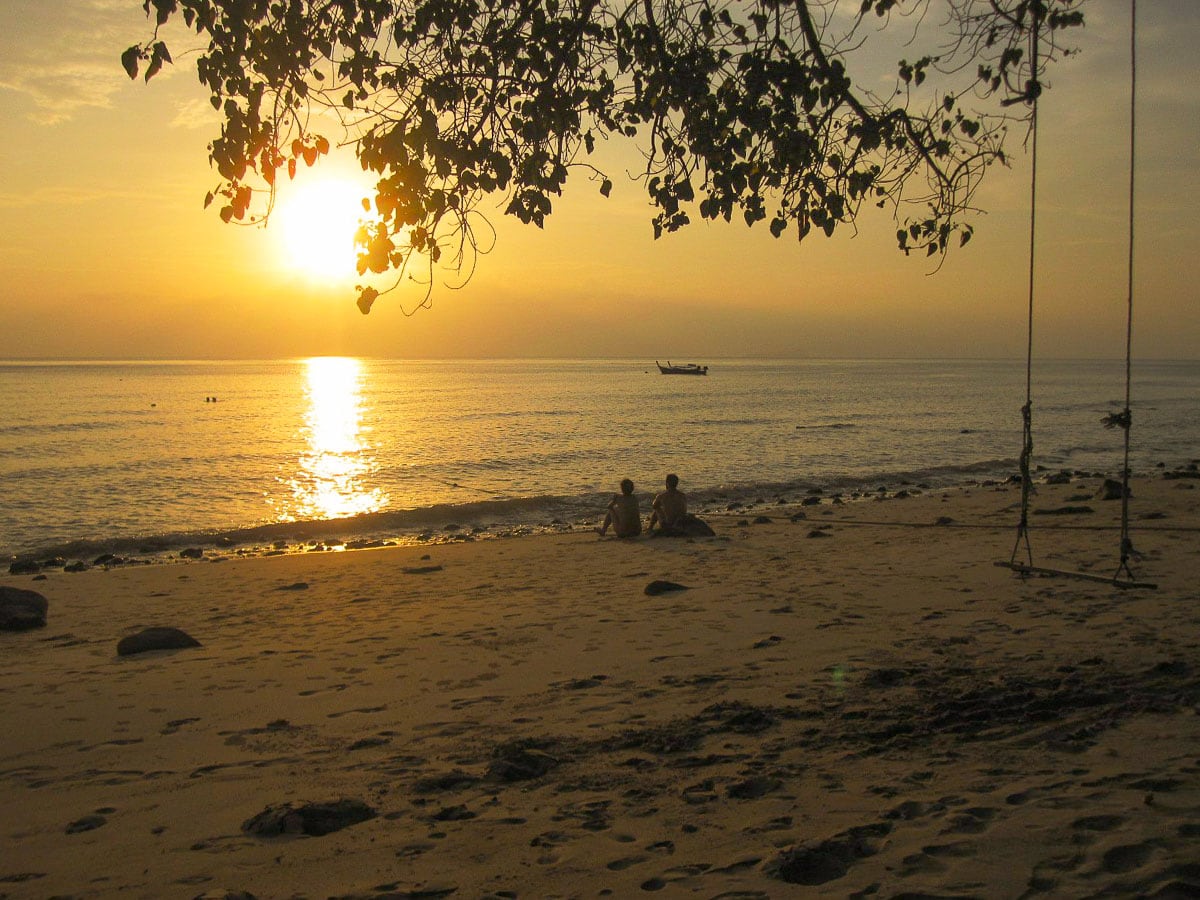 Koh Samui is one of Thailand's islands where you can truly enjoy nature and relax without hoards of tourists around. In Koh Samui, you can have a taste of Thai rum, indulge in black tiger prawns, sail on a Thai boat, enjoy the national marine park, chase hidden waterfalls or practice yoga or other sports. It is one of the islands where you can go for a retreat and an overall reset, or you can choose to make it as adventurous as possible, because it has so many hidden gems on offer.
One of my favourite places is the Jungle Club, where you get an amazing view over Chaweng Bay and also the Big Buddha. It is such an interesting sight, especially at sunset. So if you're looking to go outside of Thailand's party islands and discover a more raw island, get to meet locals, Koh Samui is definitely worth a visit for couple of days.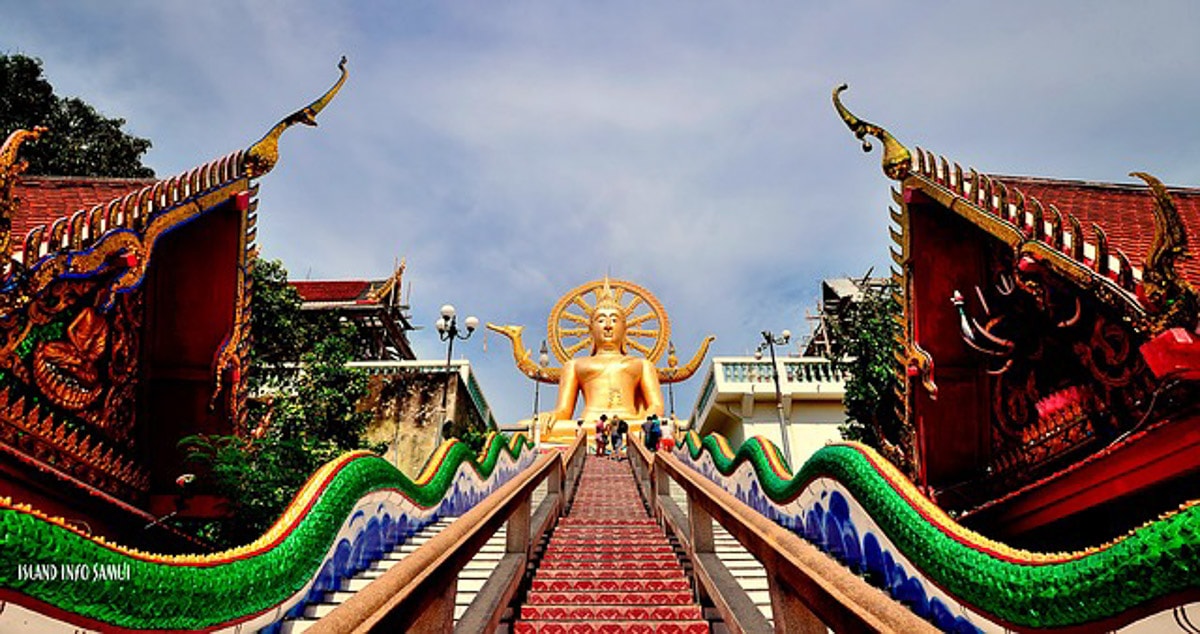 Koh Kood / Koh Kut (Picked by Tanya from Can Travel Will Travel)
Koh Kood Island (also known as Koh Kut) is one of the most eastern of the Thai islands, found not far off the mainland, just north of mainland Cambodia. It's the second largest island in the Koh Chang archipelago and is (in my opinion) the most beautiful.
The island has a jungly, very hilly interior dotted with waterfalls and edged with countless palm fringed, white sand beaches. It's ideal if all you want to do is relax, but similarly there are also lots of outdoor nature based activities available on Koh Kood available if you prefer to keep busy. You can rent a motorbike to explore the many different beaches and visit the two fishing villages, go hiking to the jungle waterfalls or kayak through the mangroves which are full of fireflies at night.
The best bit is that Koh Kood is yet to be consumed by tourism like many of the Thai islands, which makes it the perfect getaway for those that prefer something a bit more tranquil and off the beaten track.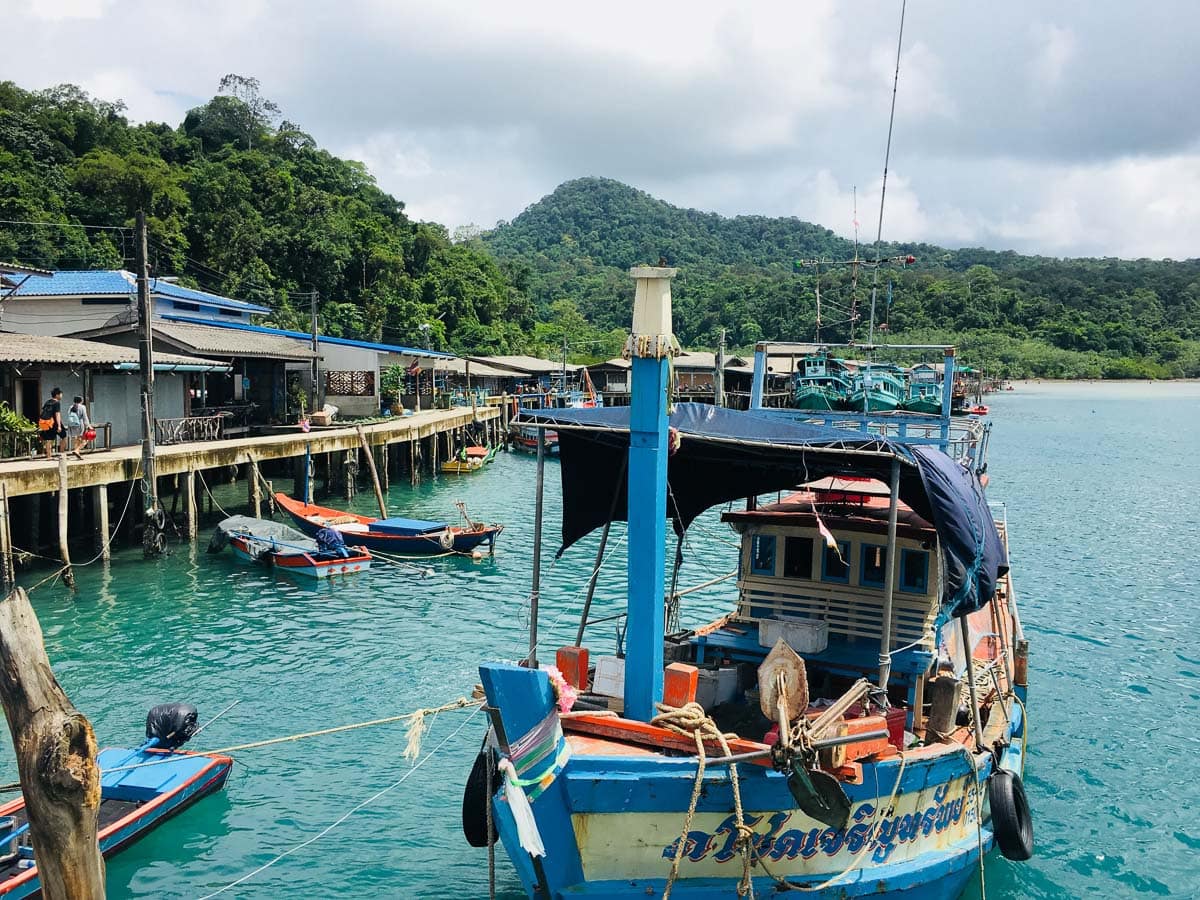 Phuket (Picked by Frankie from As the Bird Flies)
Phuket is the Thai island that most people love to hate, or hate to love thanks to the reputation of some of its beach resorts (ahem, Patong!) Me, I love to love it after living there for three months while we were nomadic. With a wealth of beaches to choose from (and not all of them are overcrowded, trust me!) and those beautiful Andaman Sea sunsets to enjoy, as Thailand's largest island Phuket has all the expected charms of other Thai islands, but a lot more infrastructure and very good Internet too. It's also incredibly easy to get to, with direct flights from all over the region and beyond.
In my opinion, Phuket is the Thai island you should go to if you're looking for more activities than lying on a beach or scuba diving; there's rainforest to hike in, animal sanctuaries to visit, Phuket Old Town to wander around, a man-made lake to waterski or wakeboard in, and a huge waterpark that kids (and adults!) will love.
It's also our go-to destination for guaranteed good weather and a luxury break, so much so I put together this list of the best luxury resorts on Phuket. While it is relatively busy with other travellers and some of the beaches should be avoided, Phuket is still one of my favourite Thai islands.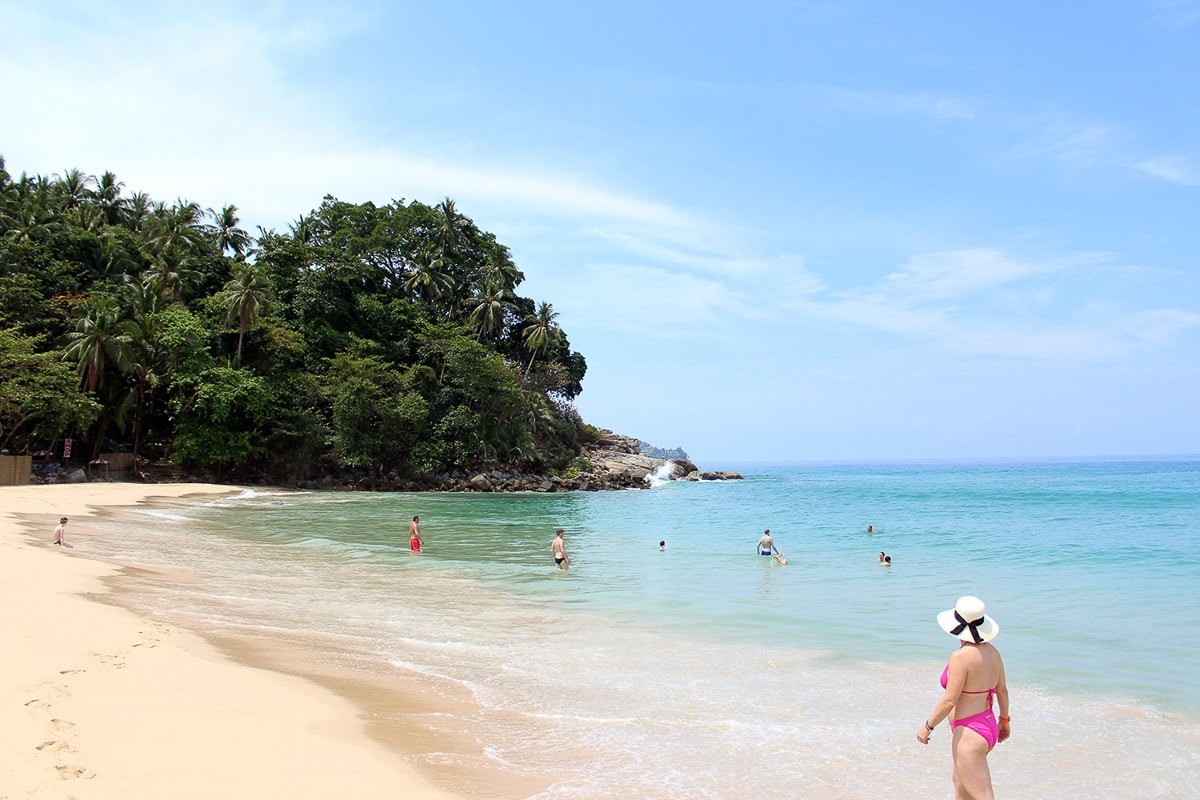 Koh Adang (Picked by Hannah and Adam from GettingStamped)
We've been lucky to spend over a year traveling in Thailand, in which we've done our fair share of island hopping. Over the years we've seen many islands change and tourism really grow. On our last visit to Koh Lipe island we rented a boat for the day and headed over to nearby island Koh Adang. It's a 10-minute ride from Sunrise Beach on Koh Lipe, you could actually kayak over too if you wanted. It costs 100 baht ($3 USD) per person each way.
Once on the island, we set out on the Koh Adang Viewpoint hike. There are 3 viewpoint stops, but the third one has the best views of Koh Lipe and takes about 45 minutes to reach. Hardly anyone makes the trip over to Koh Adang- we only passed 4 other people on the trail. Most people just visit the beach and go snorkeling. After the hike we'd recommend heading back down to the restaurant for a cold beverage before heading back to Koh Lipe.
If you want to stay on Koh Adang, there's super affordable beach camping and bungalows available for rent for only $23. It's super peaceful over there and the perfect escape. On our next trip that is exactly what we plan on doing!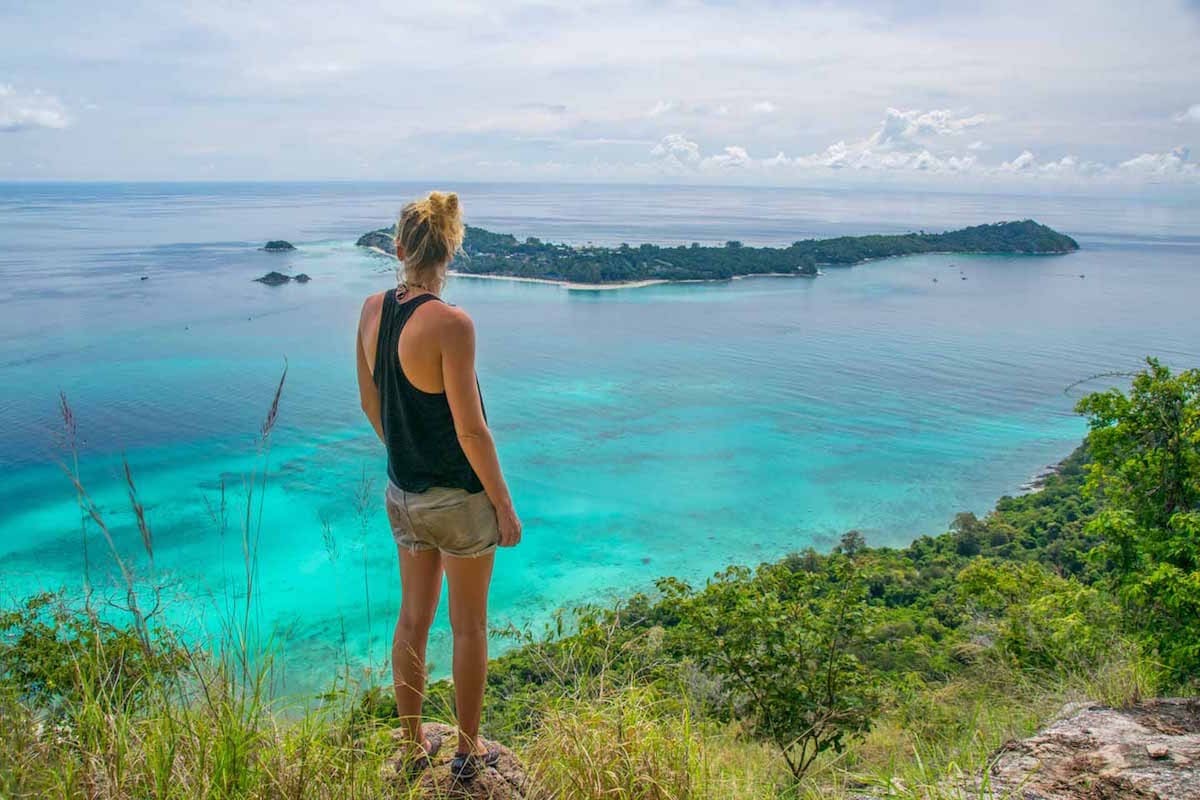 Koh Phi Phi (Picked by Janet from Journalist On The Run)
There are so many amazing islands in Thailand that it can be nigh on impossible to choose where to go. On one of my first trips to Thailand I ended up on Koh Phi Phi, most famous as a bit of a party island and also the jumping off point for trips to the famous Maya Bay where The Beach was filmed.
While Koh Phi Phi does attract a very young crowd, and there are more bars and tattoo shops per square mile than anywhere else I've seen in the world, it's also a gorgeous place to visit. There are lots of quieter beaches to explore, some fun hikes to great view points and it's one of the best places to base yourself for snorkelling trips and exploring nearby uninhabited islands and national parks on day trips.
To get there, you can either take a boat from the tourist Mecca of Phuket or do a boat trip from nearby Krabi. Do be prepared for the party-mad crowd, it sometimes can't be avoided here!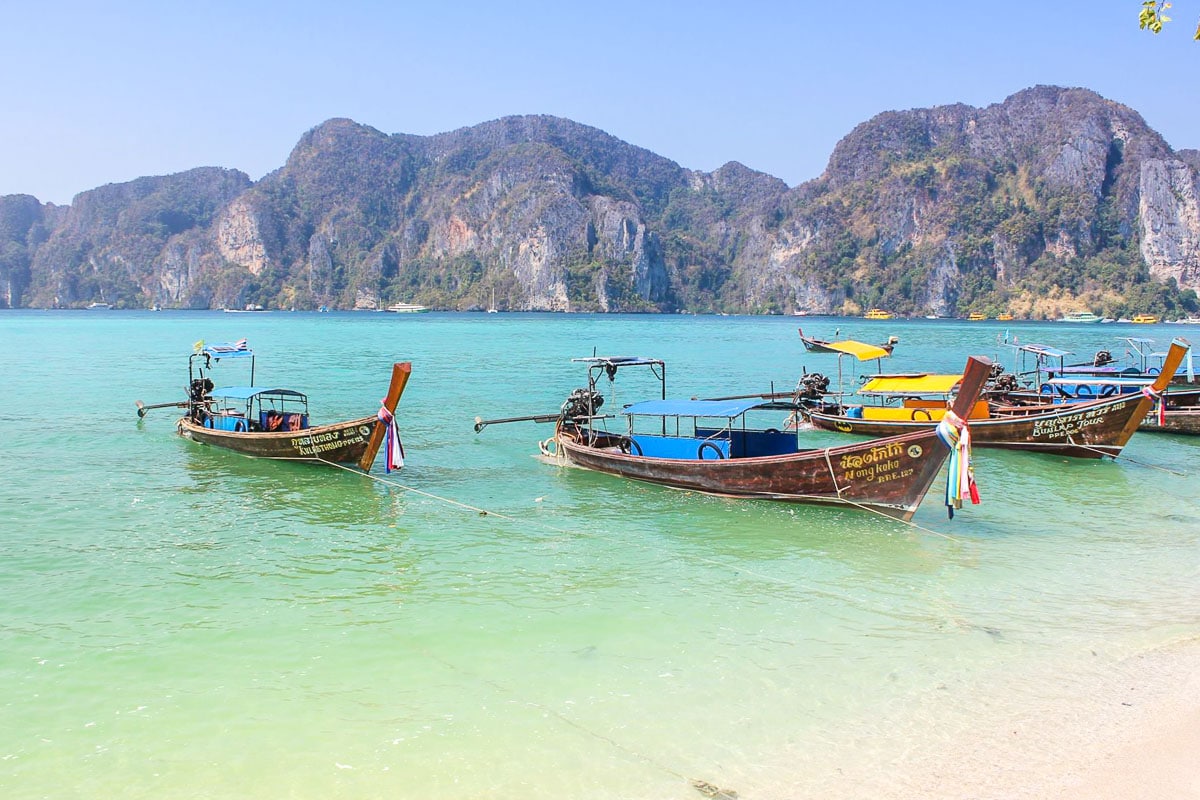 Koh Lipe (Picked by Vicki from Vicki Viaja)
Koh Lipe is an extremely beautiful Thai island in the southwest of the country – the most beautiful if you ask me. If you're looking for Thai islands for a full moon party and to drink cheap alcohol on, you might rather want to avoid Koh Lipe. But if you want to relax on a stunning beach and discover the underwater world while snorkelling or diving, Koh Lipe is perfect for you. The water is crystal clear and you're guaranteed to see a lot of different fishes.
The beaches of the island are quite different from each other. While on the sunrise beach, you can find some bars and entertainment, the sunset beach, offers a rather relaxed atmosphere. It's a great place to enjoy a cocktail on the beach and enjoy relaxing on holiday.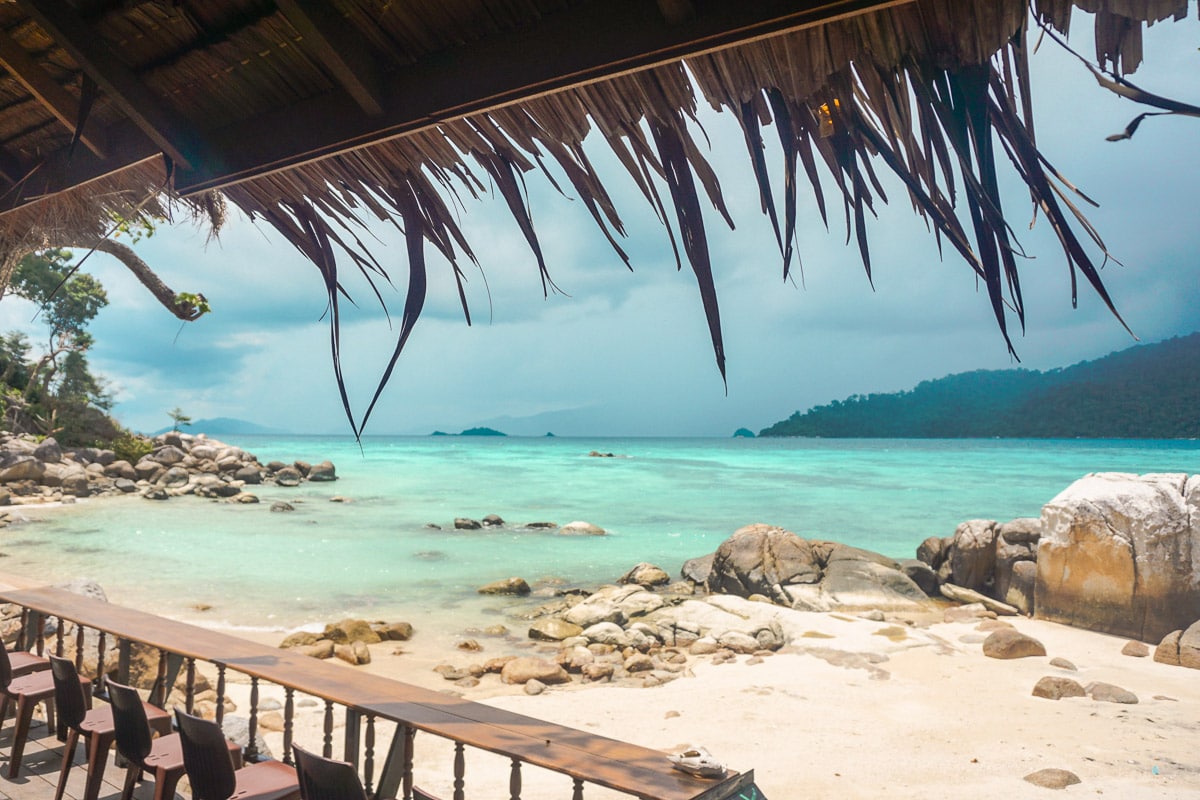 Koh Lanta is a beautiful tropical island located in the southwest of Thailand. Although resorts have started popping up in recent years, it is still a relatively off the beaten path destination. Long Beach is the main tourist hub where the majority of the hotels, bars and restaurants can be found. There's a good variety of restaurants and eateries near Long Beach and nightlife is also getting better here too with bars offering nights out and events, especially during weekends.
However, there are a couple of hidden gems away from Long Beach that are also worth checking out. Nui Beach, for example, will be one of the best beaches you have seen in your life, while visits to Tiger Cave or Khlong Chak Waterfall will satisfy the adventure seekers. For those after something extraordinary I would recommend scuba diving.
Marine life in Andaman Sea is extremely rich which makes diving in Koh Lanta a perfect diving location for beginners. Are you an experienced diver? Hin Daeng and Hin Muang (Red Rock and Purple Rock), both accessible from Koh Lanta are world class sites where divers have a good chance to see whale sharks and manta rays.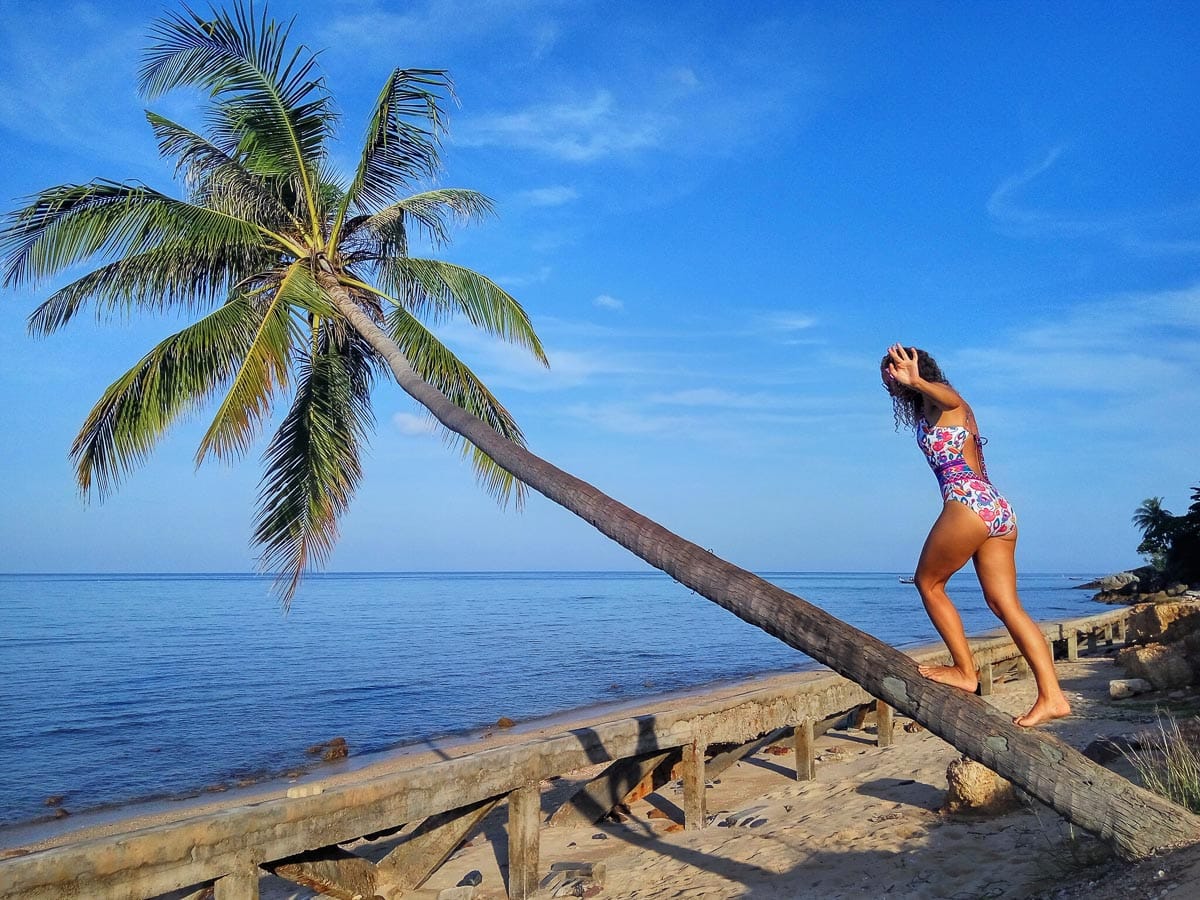 Koh Tao is one of the most popular Thai islands with tourists for one prominent reason… diving. The island is known for its tropical coral reefs and exciting aquatic life, making it one of the best places in Thailand (if not the world) for scuba divers. You can even see whale sharks there.
If you already know what you're doing you can hire some gear and head out on an organised dive. Or, if you're a newbie, Koh Tao is a great place to start as its dive shops offer some of the cheapest PADI courses around. Plus, if you're a bit of a wimp (yes, like me) you can start with a spot of snorkelling closer to shore first before heading out to deeper waters.
Other than it's enticing waters, Koh Tao has everything you could possibly want from a Thai Island, from its tropical jungles and white sand beaches to its buzzing late-night bar scene. Grabbing a cocktail at a beach bar overlooking the ocean is certainly the best way to end a day exploring Koh Tao's beauty.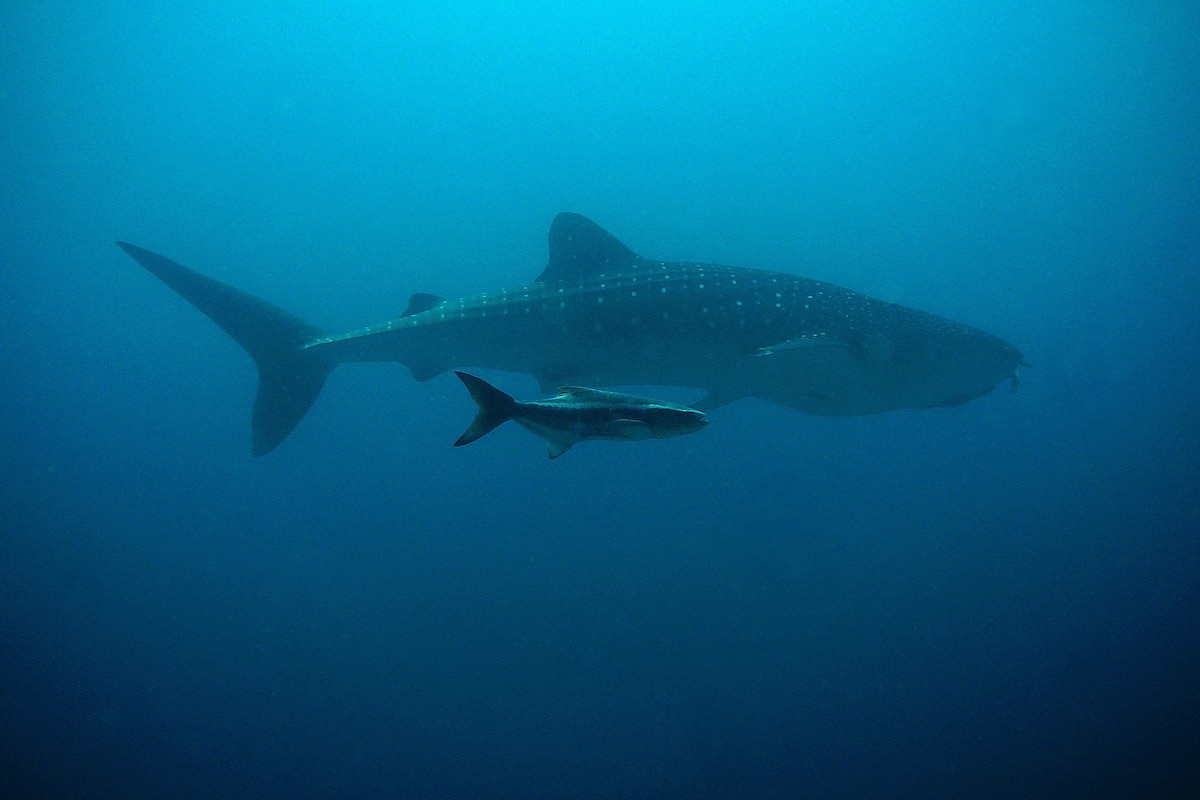 Koh Phangan (Picked by Cazzy from Dream Big, Travel Far)
All of the islands of Thailand offer something unique and beautiful, and Koh Phangan is most famous for its party scene. It's no surprise, since it hosts full moon parties each and every month. It's a party experience like no other and something you'll remember forever! The full moon party gathers thousands upon thousands of people to the beach to party with buckets of cocktails, fire dancers and more.
It's not just the full moon party however, it's the pre-moon party, the jungle experience party and the countless other beach club parties that are held in the run up to the famous full moon!
But, don't worry, it's not all partying. Koh Phangan has stunning beaches to offer, and there are quieter regions of the island that are filled with blue waters and peaceful walks. My favourite area for relaxation is Ban Tai. There are also lots of beautiful waterfalls including Phaeng Waterfall, Paradise waterfall and Than Sadet waterfall. Simply rent a moped and explore the island!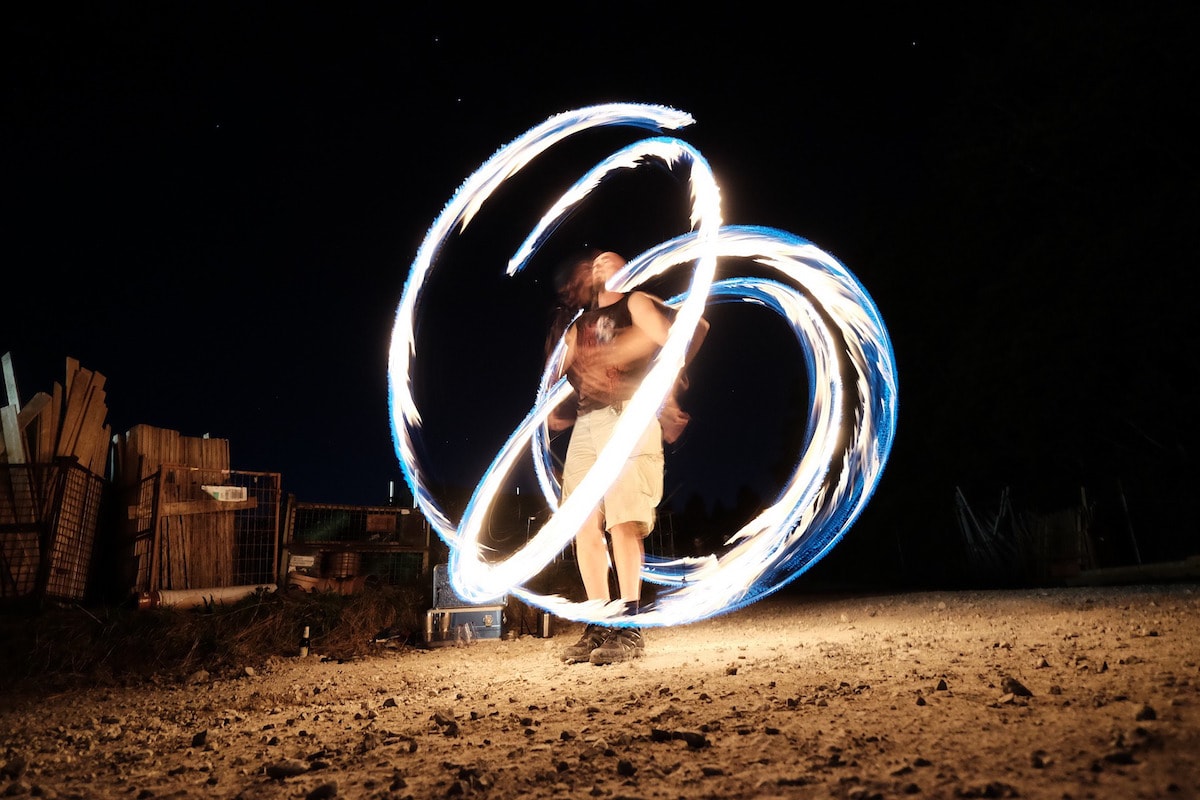 I hope hearing from these Thailand island experts helps you plan a holiday to remember. Whether you're heading off on your own Thailand island hopping adventure, or just fancy a few days of beach time between exploring cities like Bangkok and Chiang Mai, no doubt you've just added a few new places to your Thailand bucket list… I certainly have!
Enjoyed this Thailand island hopping guide? Pin it for later…