From the ornate splendour of Hagia Sophia to the mysterious subterranean world of the Basilica Cisterns, these are the best museums in Istanbul.
With a history going back several thousand years, Istanbul (formerly known as Constantinople) is a fascinating mix of the old and the new. For me, Istanbul feels like a living museum. It's a place where every street and building tells its own story!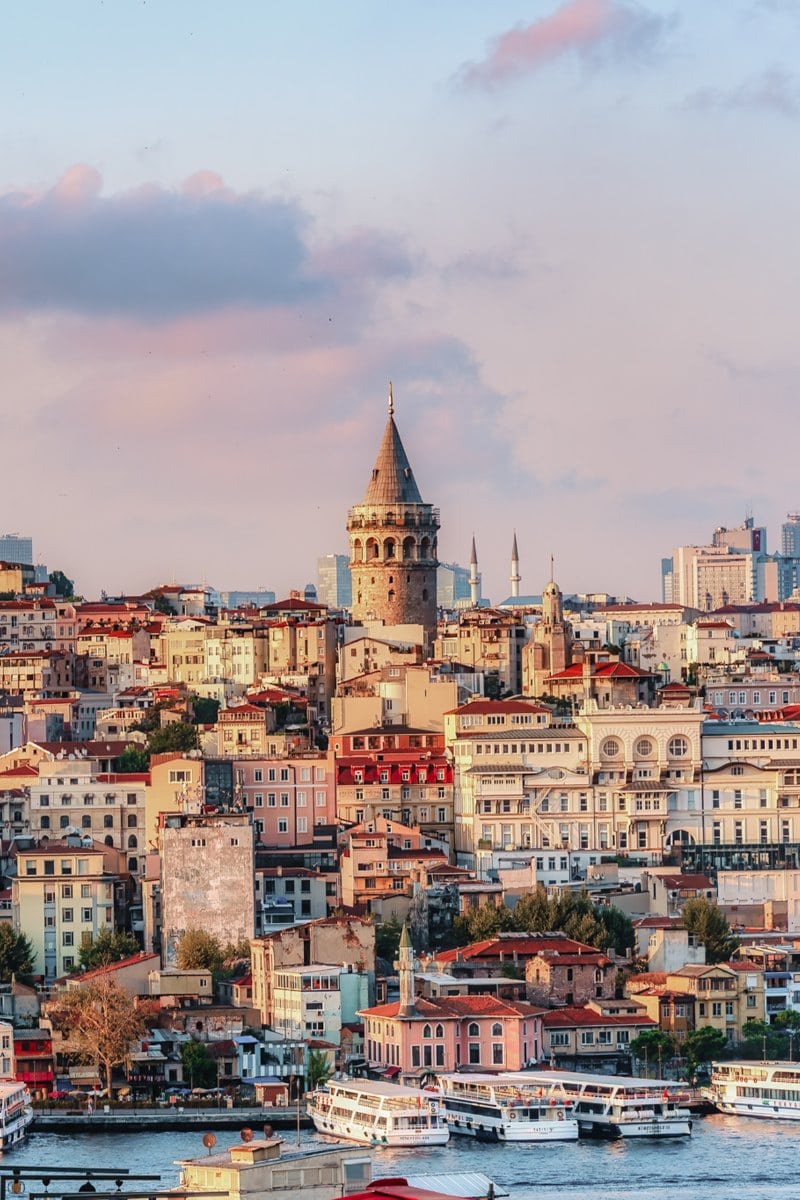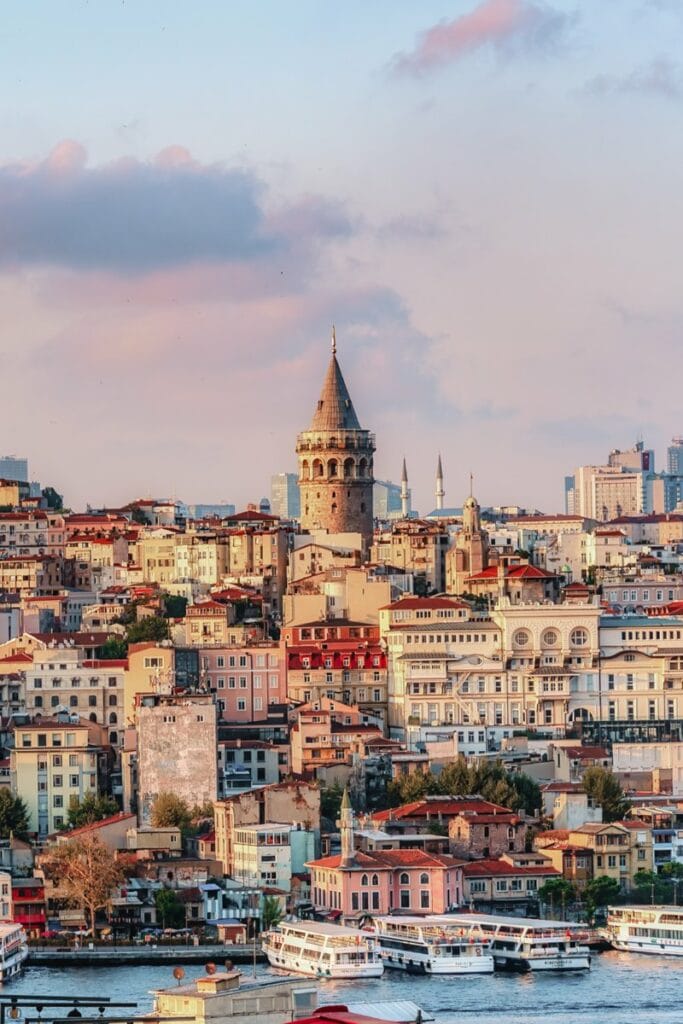 But if you really want to get to know the history of this amazing city, which lies half in Europe, half in Asia, you'll want to fit in visits to a few museums. They are guaranteed to captivate you with their displays of historic and modern treasures.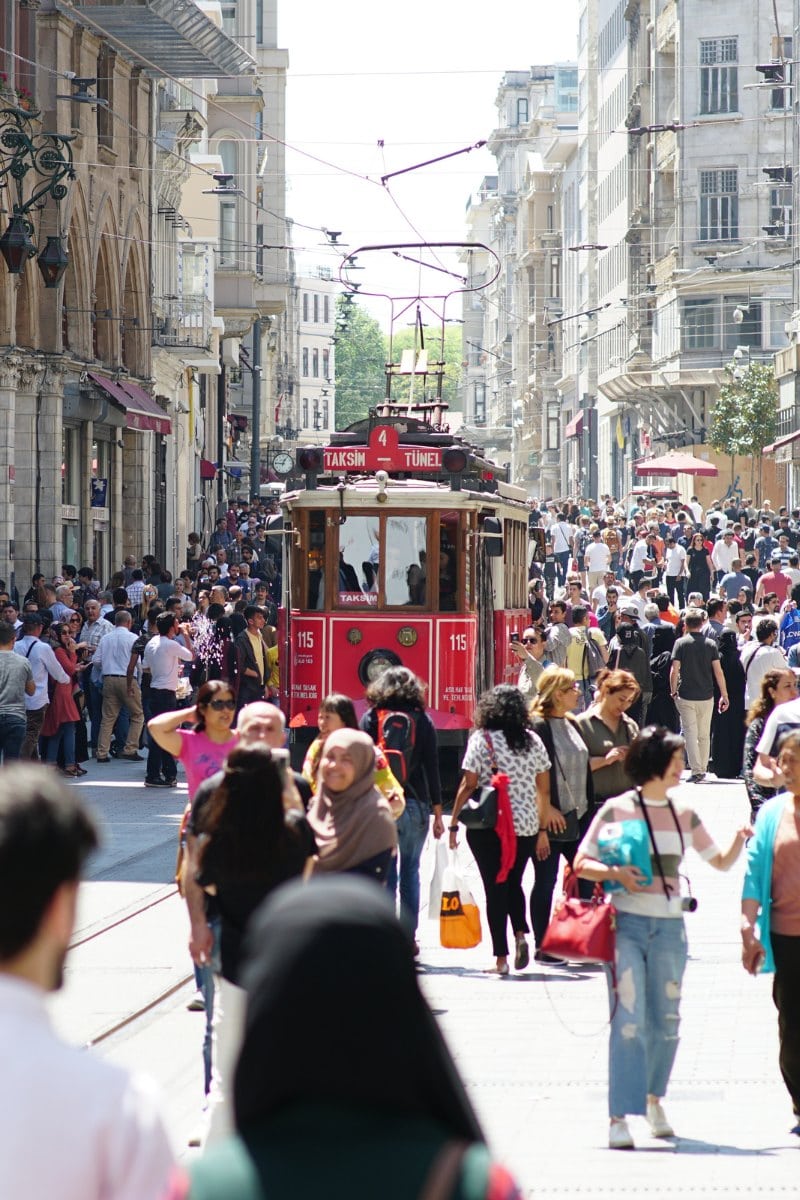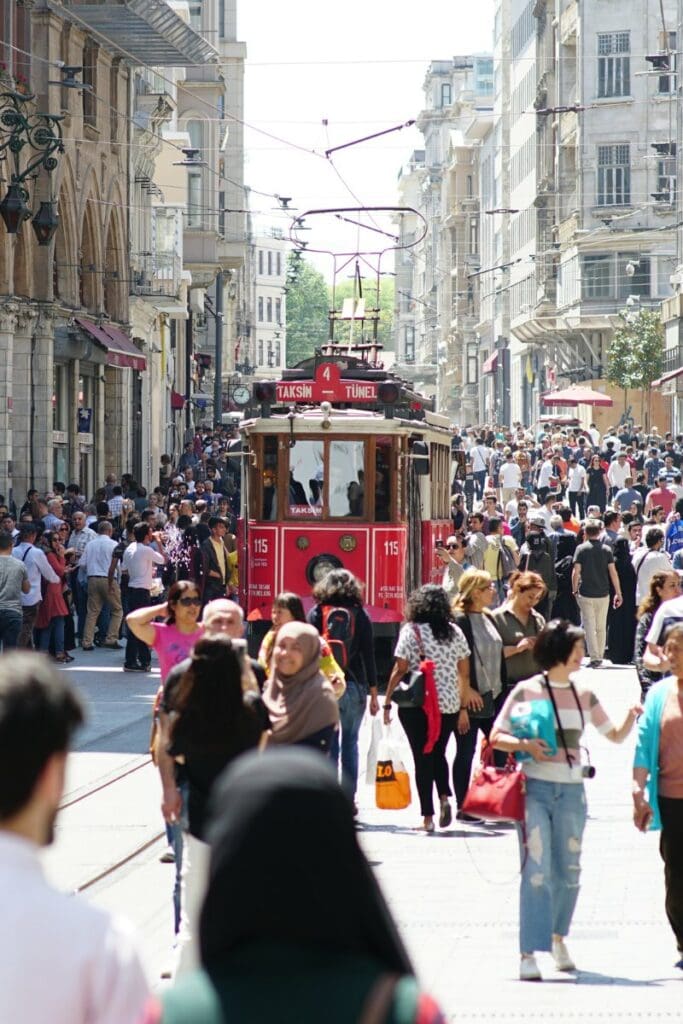 Just picture yourself marvelling at exquisite Ottoman calligraphy in the Islamic Arts Museum, observing first-hand the painstaking science behind Istanbul archaeology, or losing yourself for hours among the glittering relics of grand Sultans in the Topkapi Museum. Istanbul really is of the most vibrant and exciting city breaks in the world!
So, come for a wander around the streets of Istanbul with me, as we check out some of this ancient city's best museums.
If you're interested in finding out about other great museums and galleries, don't miss my comprehensive post about the best museums in Europe.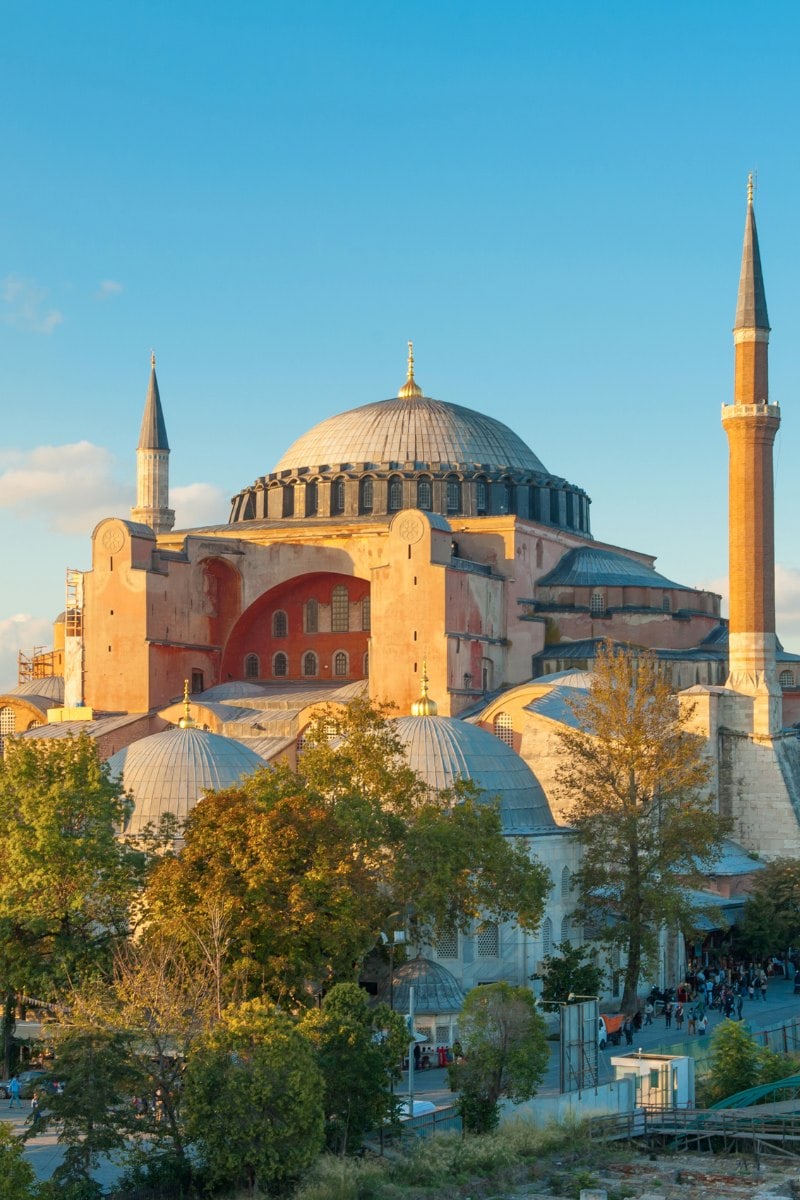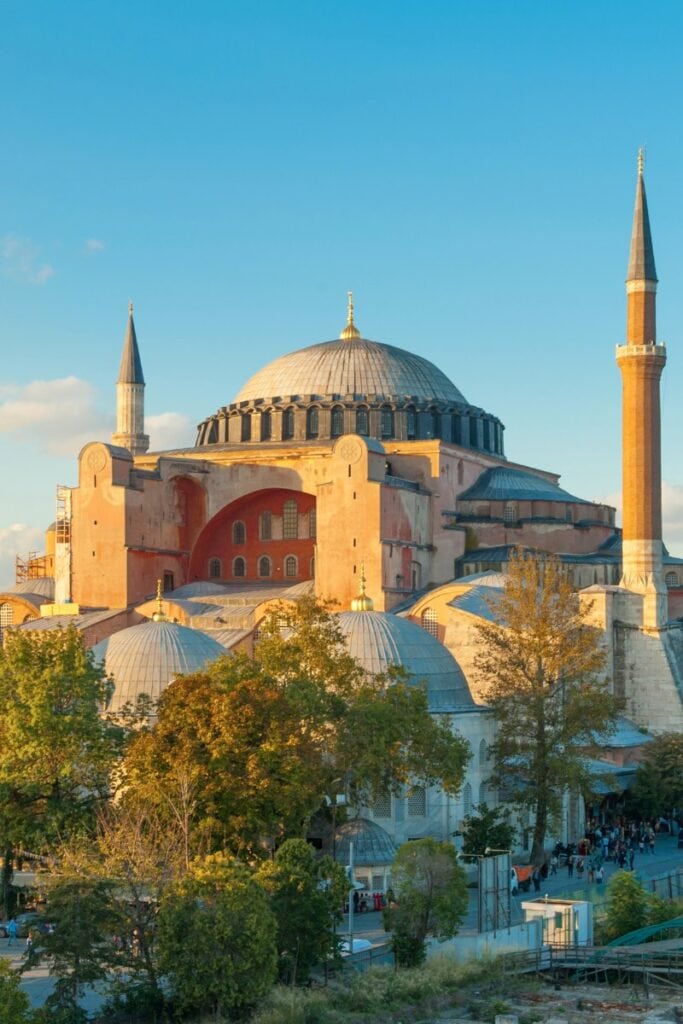 ---
Is It Worth Buying An Istanbul Tourist Pass?
If you're looking at this list of museums and thinking there are a lot you'd like to visit, you might find the best-value option is to buy an Istanbul Tourist Pass. This handy pass is available for durations of 2, 3, 5 or 7-days, and offers entry into over 85 museums and attractions.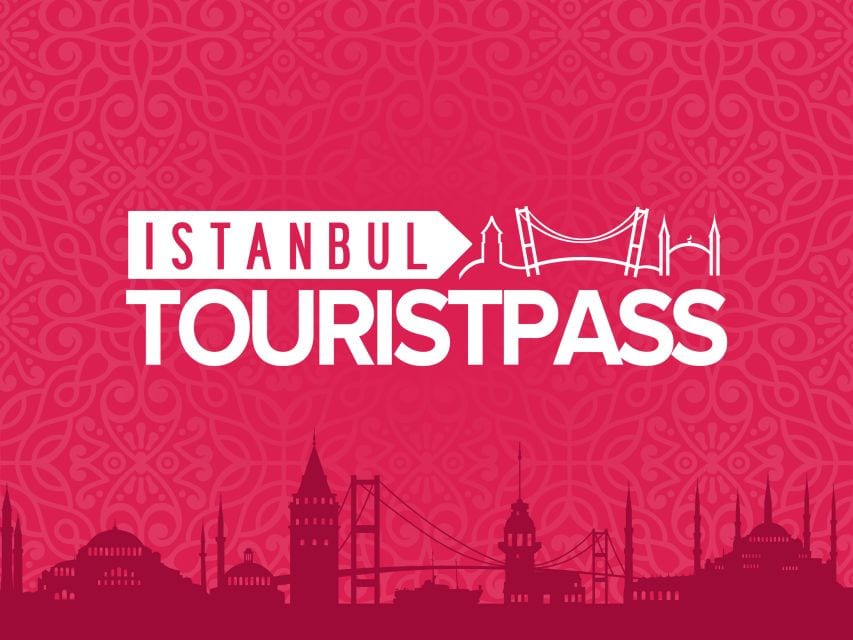 It includes tours of Topkapi Palace, Hagia Sophia, Basilica Cistern and many more. You can also use the pass for a cruise on the Golden Horn or Bosphorus, a segway tour, trips to Madame Tussauds and the SeaLife Aquarium. It's a really good value way to visit a lot of attractions during your trip, so I'd recommend it if you want to pack a lot in!
---
15 Awesome Museums in Istanbul That Everyone Should Visit
Have you ever imagined what life would be like as an Ottoman sultan., or the wife of an Ottoman prince?! Housed in the former Imperial Palace of the Ottoman Sultans, at the Topkapi Palace Museum, you'll find a treasure house of Islamic jewellery, exquisitely-made Ottoman miniatures, calligraphy, porcelain, and clothes.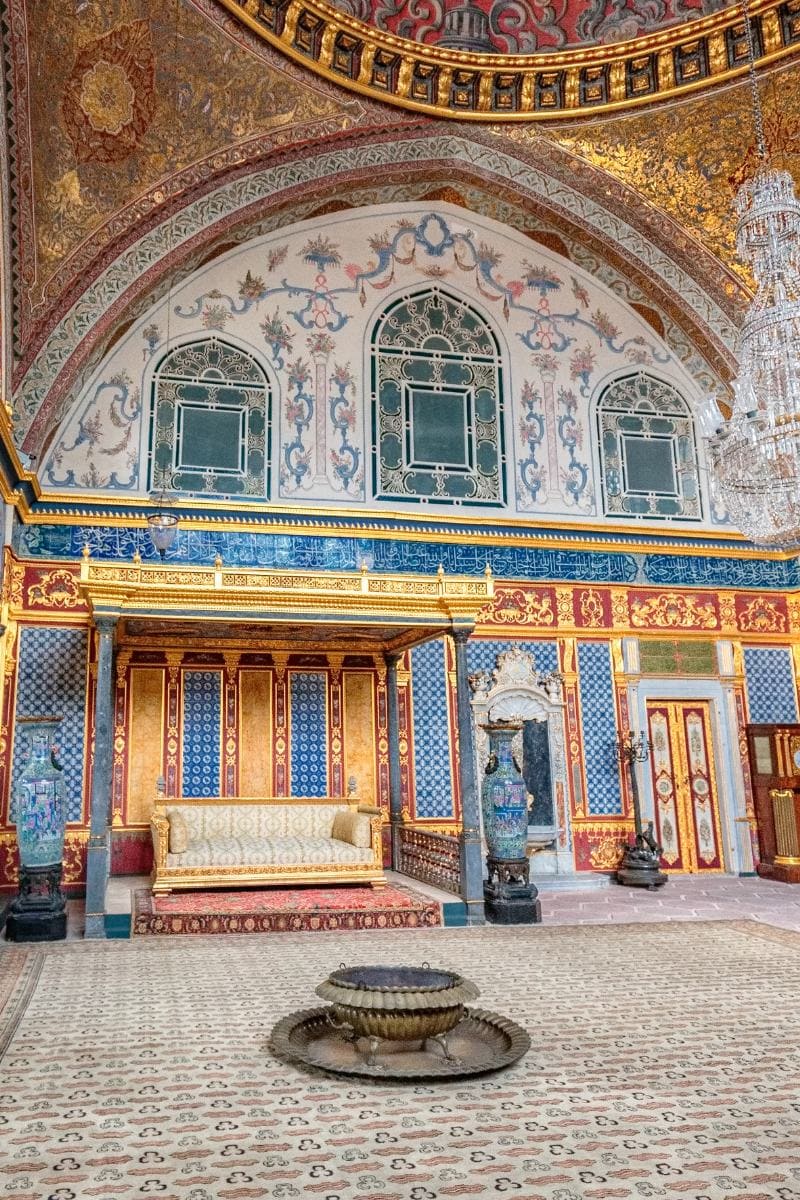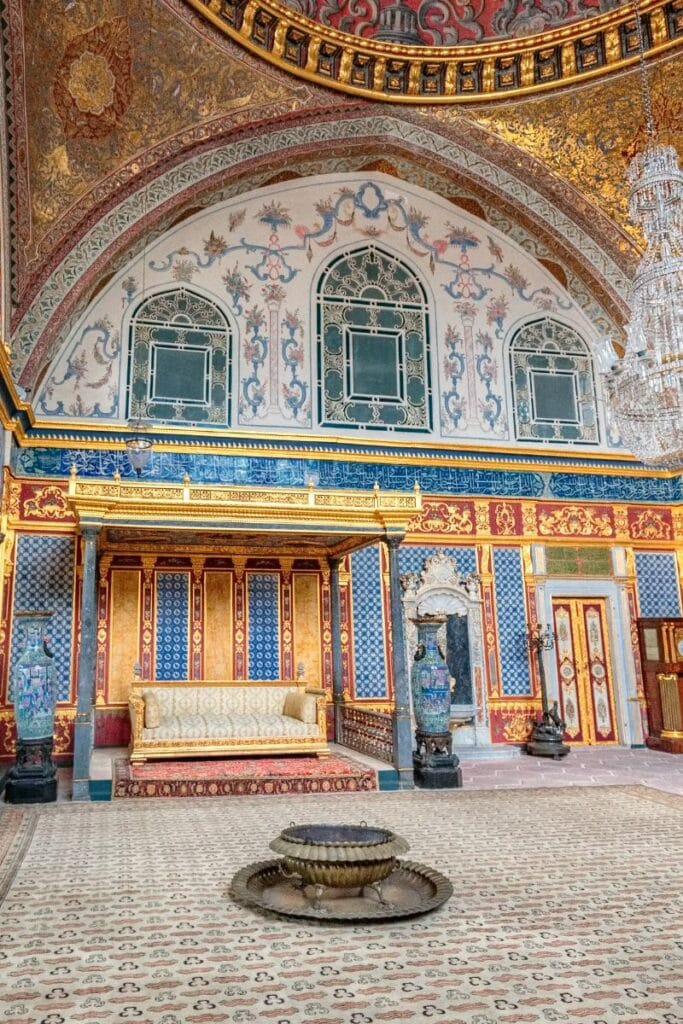 The four "courts" of the museum are the actual rooms where princes and sultans of the Ottoman Empire once kept their harems, held their Imperial Councils, and lazed in unimaginable luxury. Each one contains different collections of artefacts from Turkey's golden age: from the 15th to the 19th centuries.
Just wait until you visit the Imperial Treasury! This is where you'll find eye-popping diamonds, ruby-encrusted daggers, and the jewelled sword of Süleyman the Magnificent!
The courts are linked by cool, green gardens and marble pavilions. As you walk between the sparkling fountains you can imagine sultans, eunuchs and concubines parading and scheming! You might even forget the modern world for a moment and pretend as I did, that you are also a part of the Ottoman royalty! Well, we can dream, right?!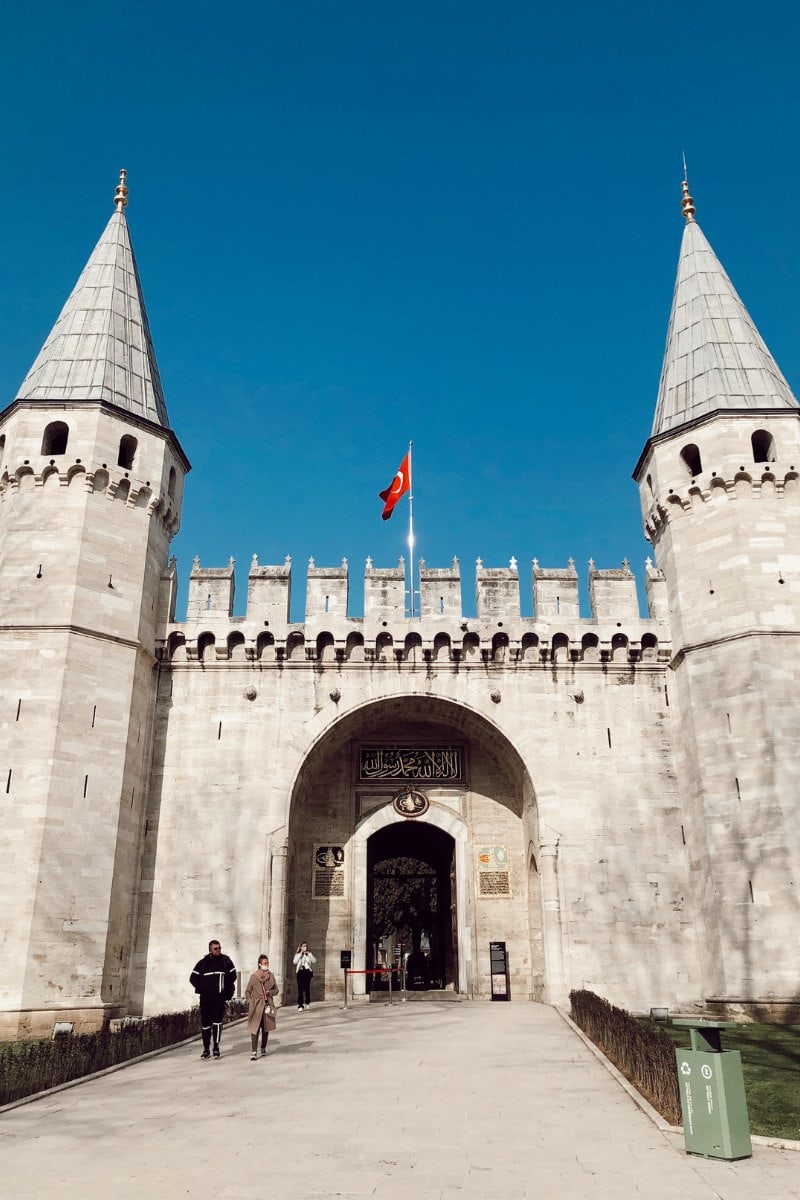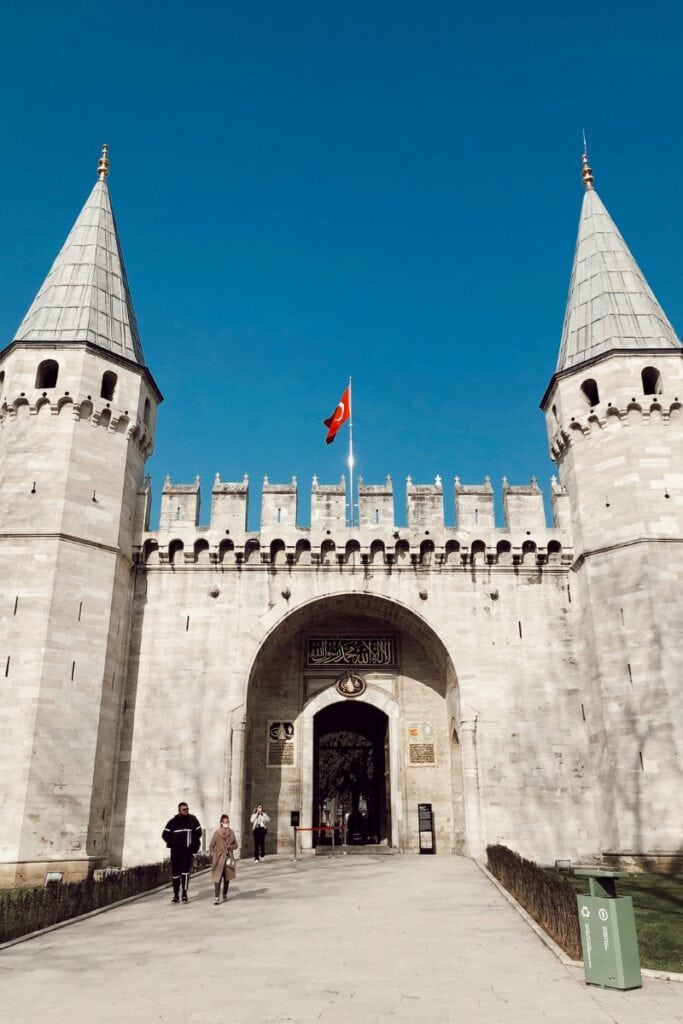 To make the most of your time here, I'd recommend you book a guided tour, which also includes a skip-the-line ticket. There's no point wasting time queuing, and this is a great value way to get the maximum enjoyment from your day there.
This is one of my favourite buildings in the city, and by far one of the best museums in Istanbul. In its long history, it has been a Christian basilica, an Ottoman Mosque, a stable for cavalry horses… and now a museum. The incredible open space beneath the vast dome is decorated with geometric mosaics, massive calligraphy plaques and intertwining patterns of flagstones.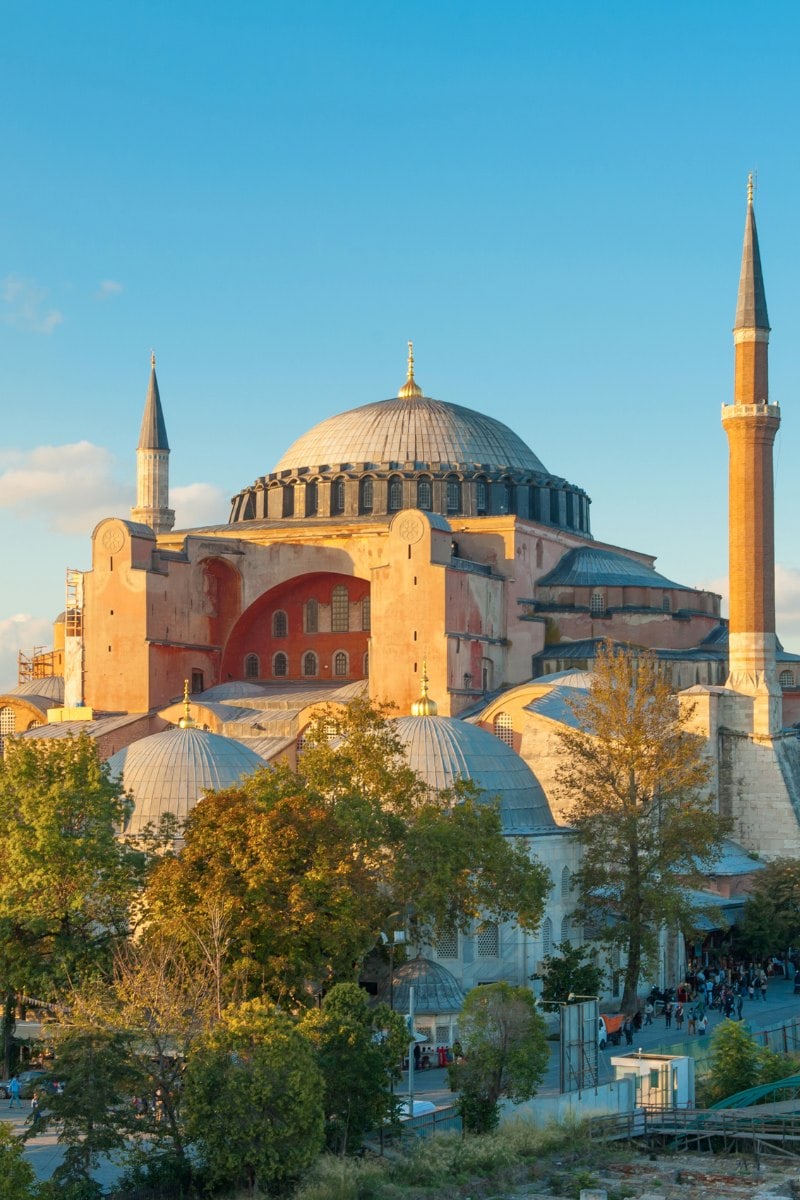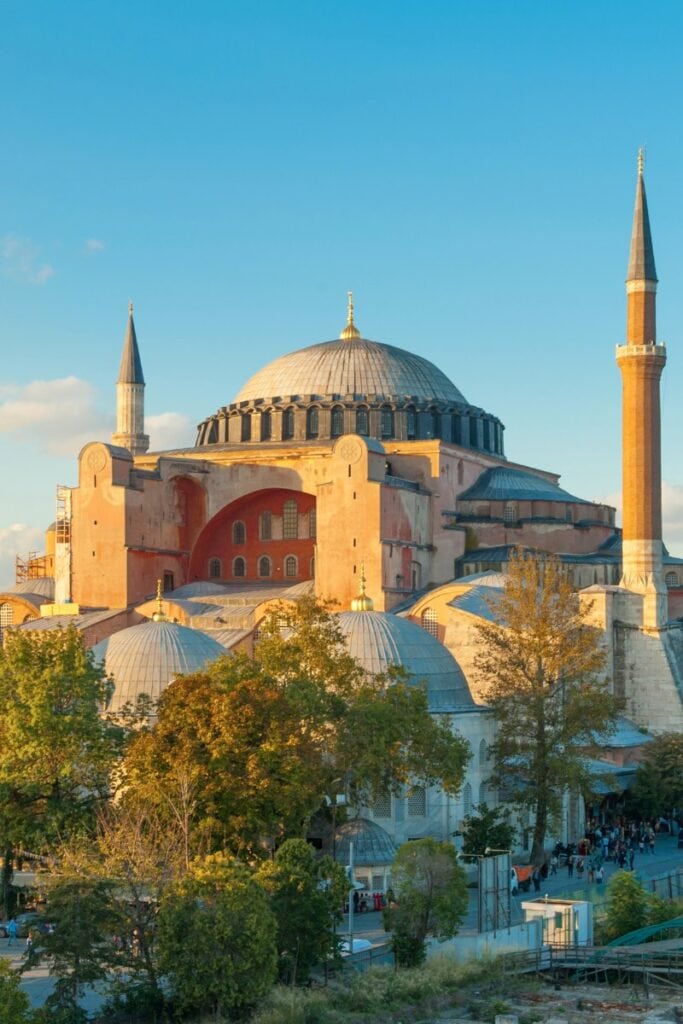 Whenever I visited Hagia Sophia (which translates as "Holy Wisdom" ) I imagined the old sultans of Turkey coming here to worship and the generations of ordinary Turks whose stories seem to seep from the walls of this amazing building.
For one of the best deals, you can book a combined tour for the Hagia Sophia and the Blue Mosque here.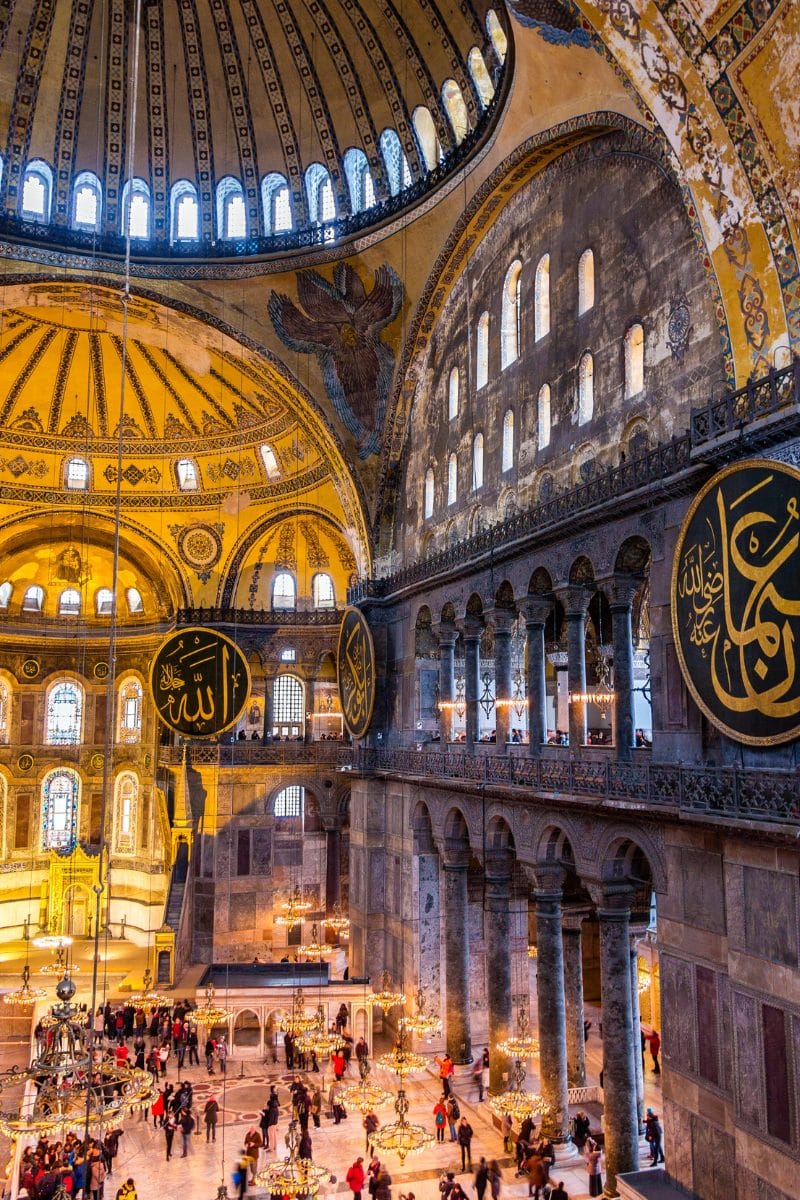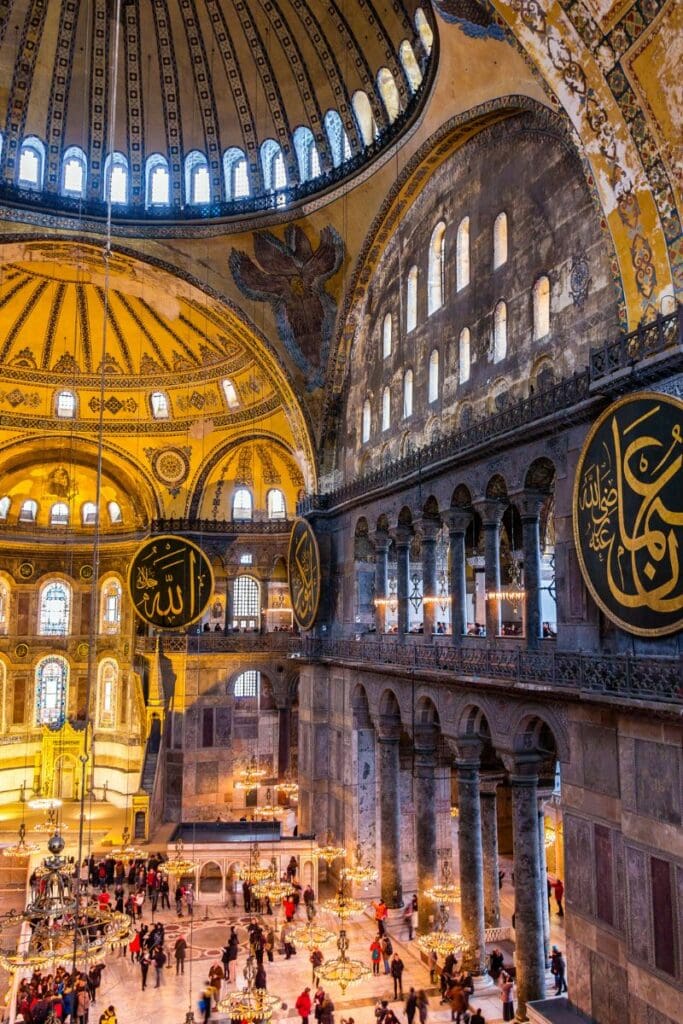 This is definitely one of the coolest museums in Istanbul! Built deep beneath the streets of Sultanahmet District (not far from Hagia Sophia), the cistern once contained water carried to the city from the mountains via an aqueduct.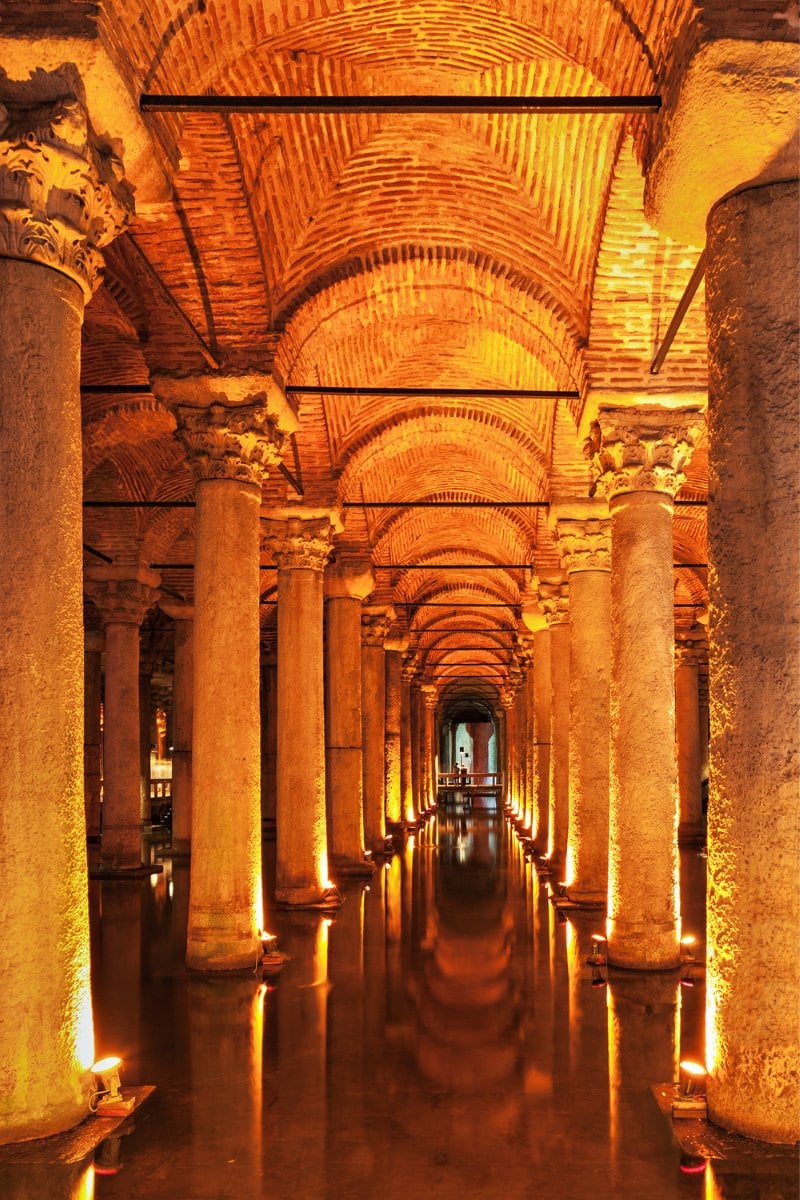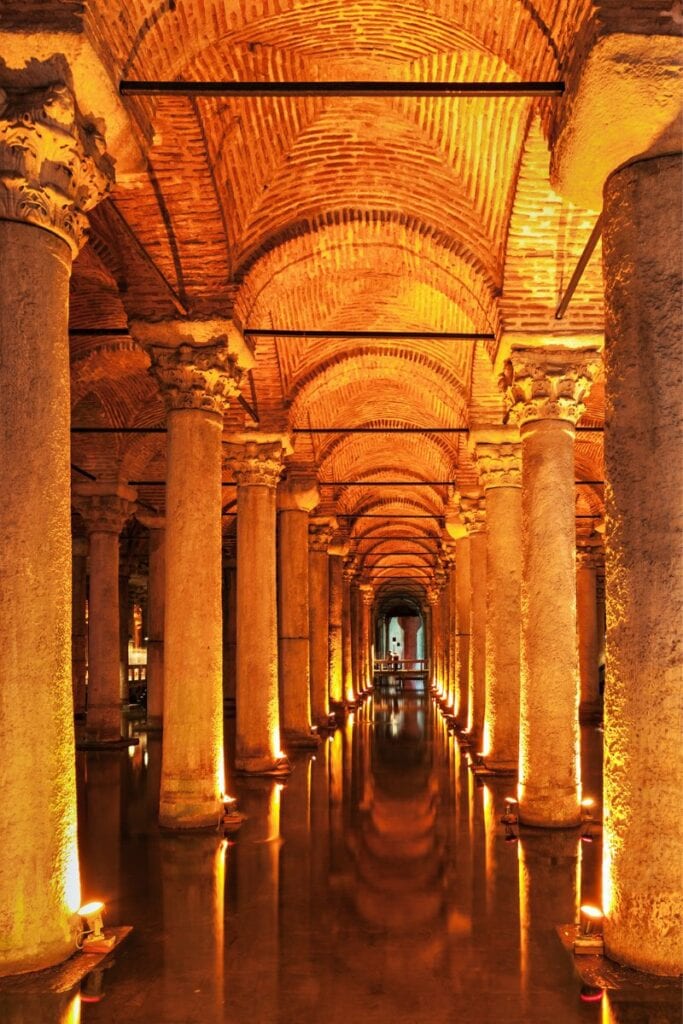 The roof of the cistern is supported by more than three hundred marble columns and the moody lighting creates amazing reflections in the perfectly still pools of water. When it's hot outside, you could chill down here for ages!
The queues can get quite long here (I waited over an hour last time) so I'd definitely recommend booking a skip-the-line ticket. It doesn't cost much more but will save you time so you can pack in more sightseeing!
One of my favourite memories of my visits to Turkey is seeing the famous Whirling Dervishes. In the Mevlevi House, located deep in the busy Istanbul suburb of Galata, you can witness the hypnotic spectacle of these tall-hatted dancers in flowing white robes as they whirl endlessly to the sound of traditional Sufi music.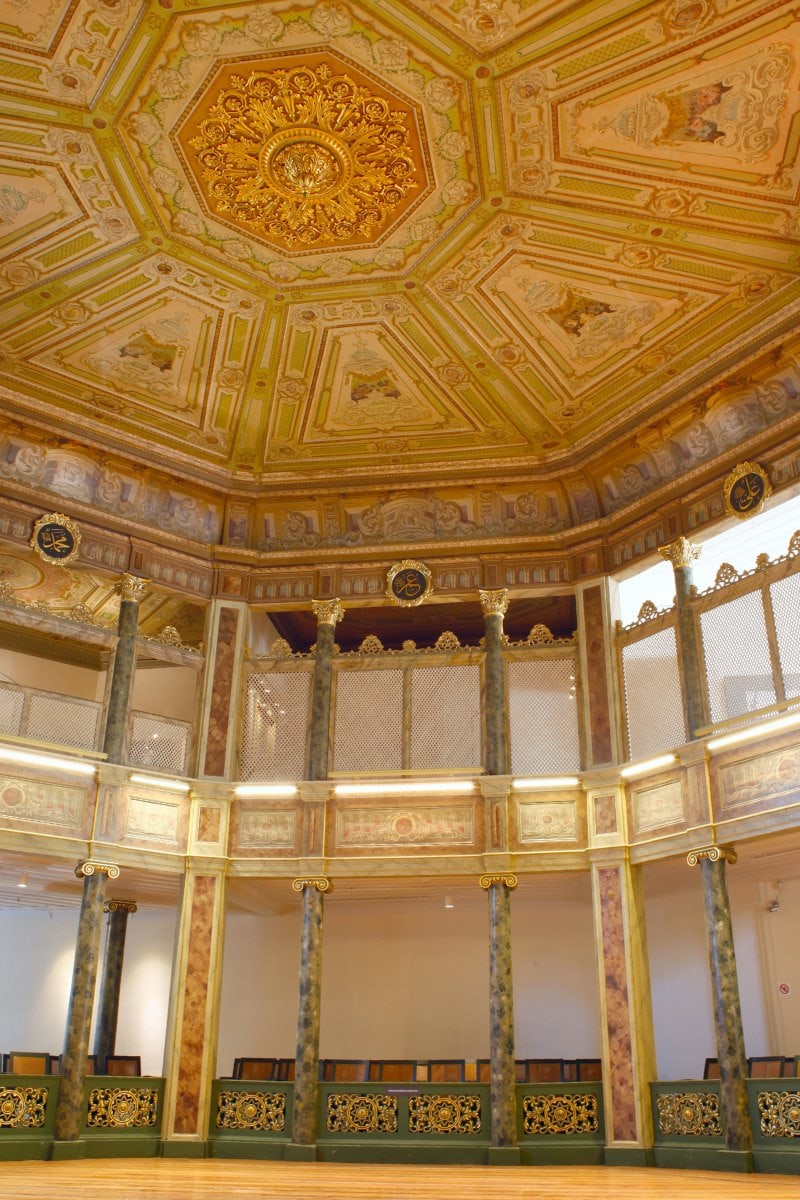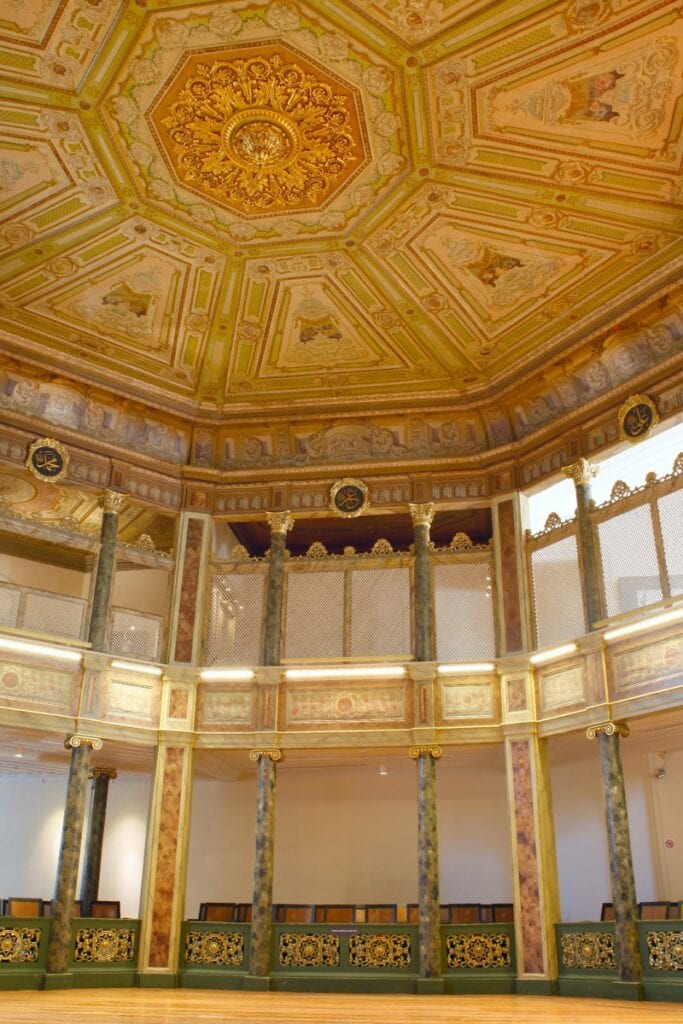 The gilded woodwork and painted ceilings of the Galata Mevlevi House (named after the Sufi mystic who founded the dervish order in 1273) is a captivating spectacle in itself. As you watch them in action, with their arms moving rhythmically up and down and the wide hems of their skirts billowing out, you too will escape into the mystical world of the Sufis.
This is one of the best art museums in Istanbul, especially if you're interested in the works of contemporary Turkish artists. The spaces and galleries of the museum are cool and quiet. I think it's a bit of a haven from the hubbub of the city outside.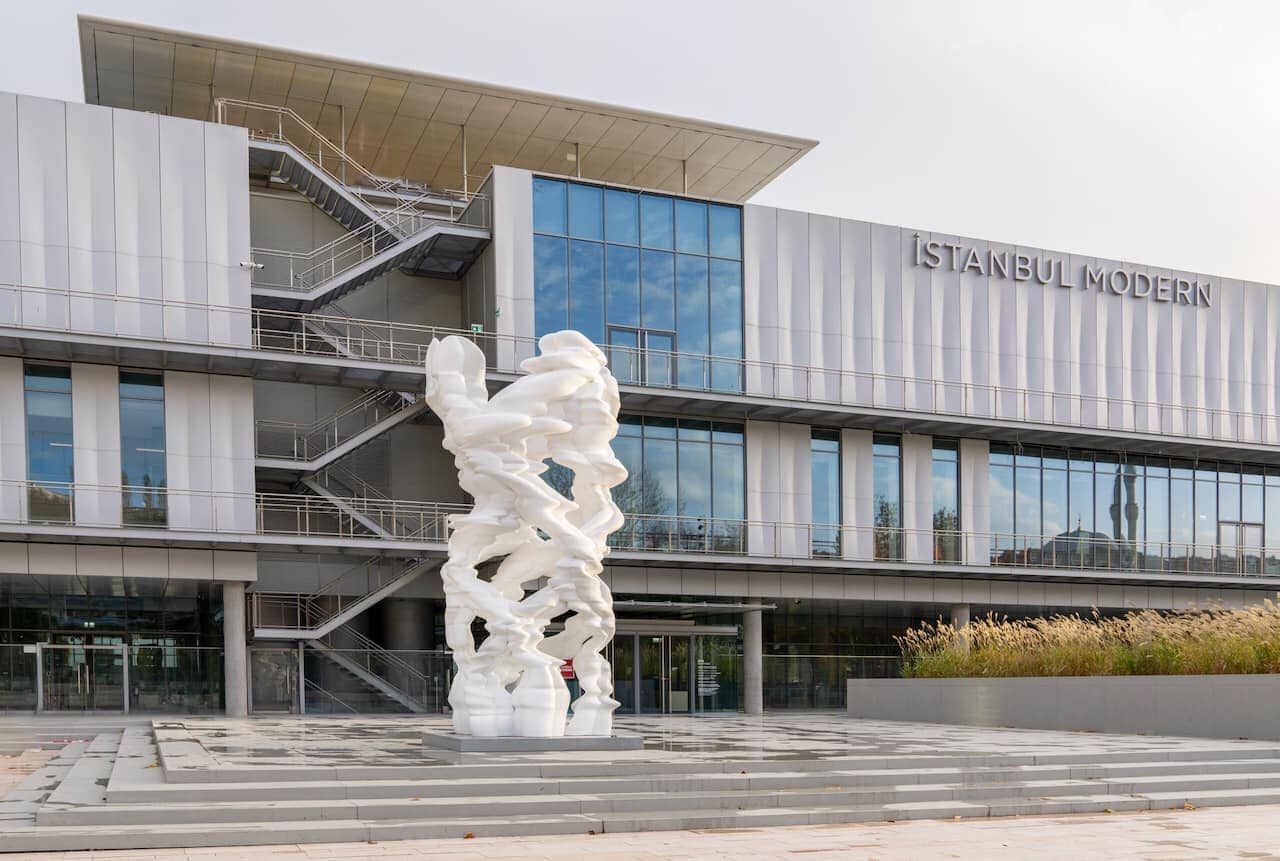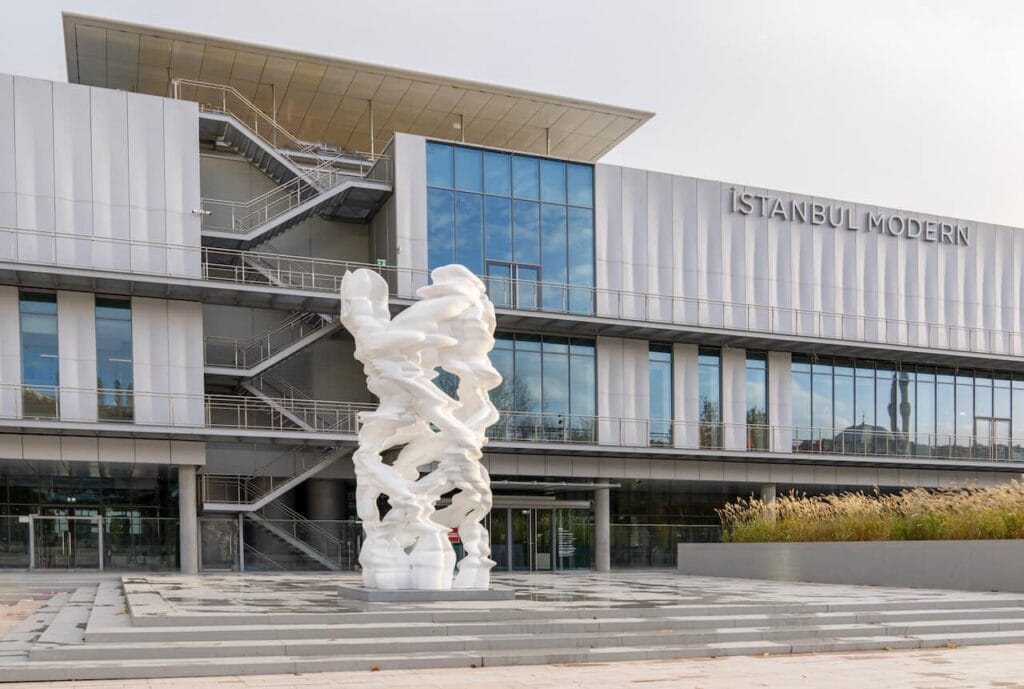 Along with modern art pieces by local painters and sculptors, the museum has a large collection of photographs and on-going installation works. Especially impressive is the collection of 80 black and white portraits of leading figures in Turkish art and literature.
Note that the museum is currently shifting to a brand new building, so check their website for up-to-date information on what's open and where to go.
Looking for one of the coolest museums in Istanbul? Then this is the place to go! At Madame Tussauds Istanbul, the waxworks range from famed footballer Ronaldo to Marylin Monroe, Spiderman and icons from the golden ages of movies, music and TV.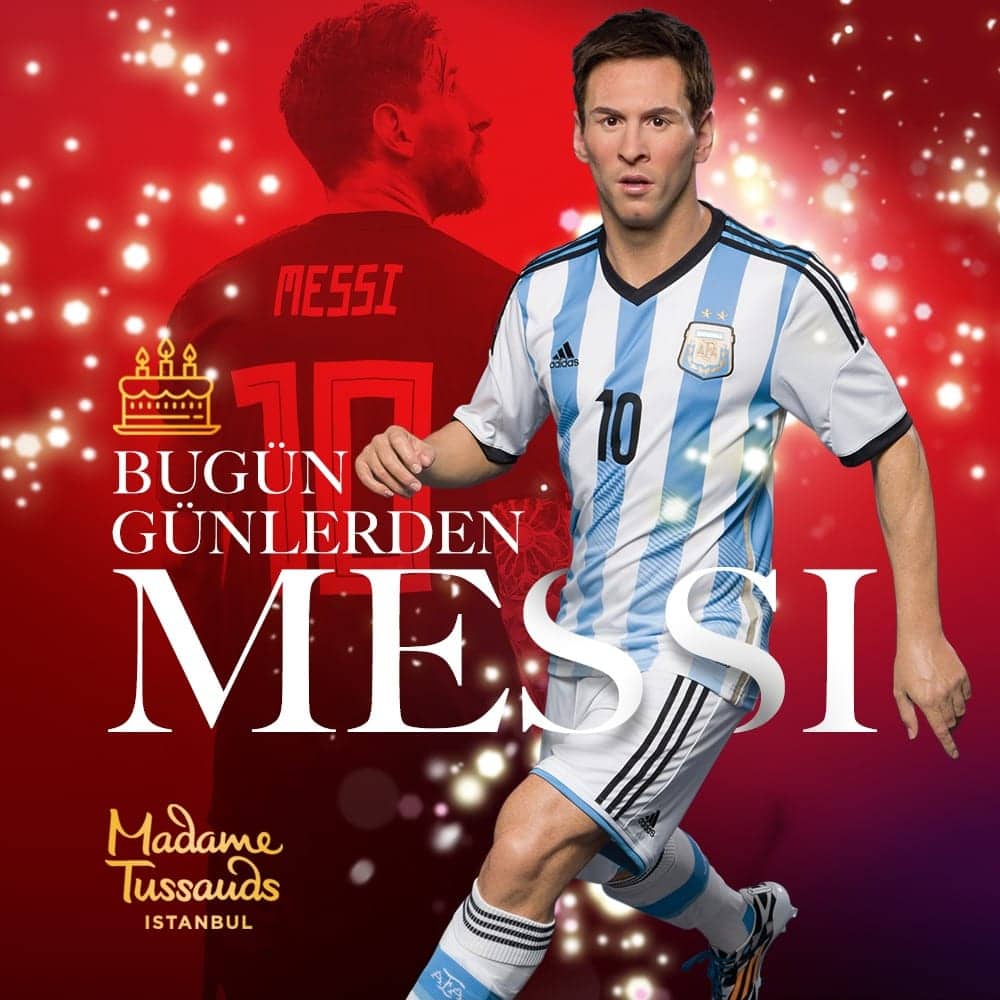 You could grab a selfie with Madonna as she 'strikes a pose' or cosy up to Brad Pitt who looks red carpet ready in a stylish black suit and glasses!
If you're struggling with the summer heat in Istanbul, you'll love wandering around the cool, quiet rooms of this museum and, of course, getting snaps with all of your favourite stars. Along with Western celebs, there are also plenty of amazingly life-like waxworks of Turkish personalities and figures from Turkey's colourful past too.
Dedicated to showcasing more than 1,000 years of Turkish military history, this is one of the best museums in Istanbul. Housed in the former Turkish Military Academy buildings, you don't need to be a military history buff to enjoy this museum.
With weapons dating from the 13th century, dioramas of famous Turkish battles and poignant artefacts from the Battle of Gallipoli, you can really get a feel for Turkey's how heroic (and violent) history.
As well as the fascinating displays, you might also be lucky enough to hear the world's oldest military band, the Mehter Band, perform some traditional Turkish martial music.
Turkey's rich history has produced some amazing art. From calligraphy to exquisite carpets, I love how Turkish artisans have created incredible geometric forms, shapes and colours. The carpet collection alone in this museum is the world's largest, containing over 1,700 pieces from around the world!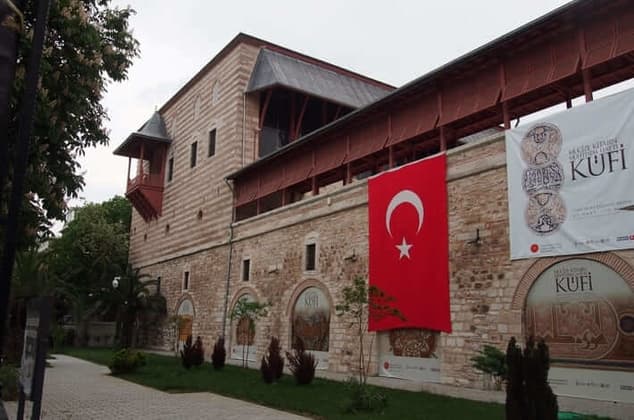 There are also displays of ceramics and plasterwork from long-forgotten Ottoman and Seljuk palaces, woodwork inlaid with pearls, decorated Qaran cases, and thousands of objects from everyday Turkish life.
I especially love the collection of women's clothing from the Ottoman period, which showcases everything from fabulous gowns worn by princesses and concubines, to the colourful clothes of ordinary Turkish women.
For a city where the ancient past is on full display, Istanbul also has quite a few contemporary art museums. The collection at the Pera Museum includes works by modern Turkish artists along with changing displays of artworks from famous museums such as the Tate Modern, the Victoria and Albert Museum, and the New York School of Visual Arts.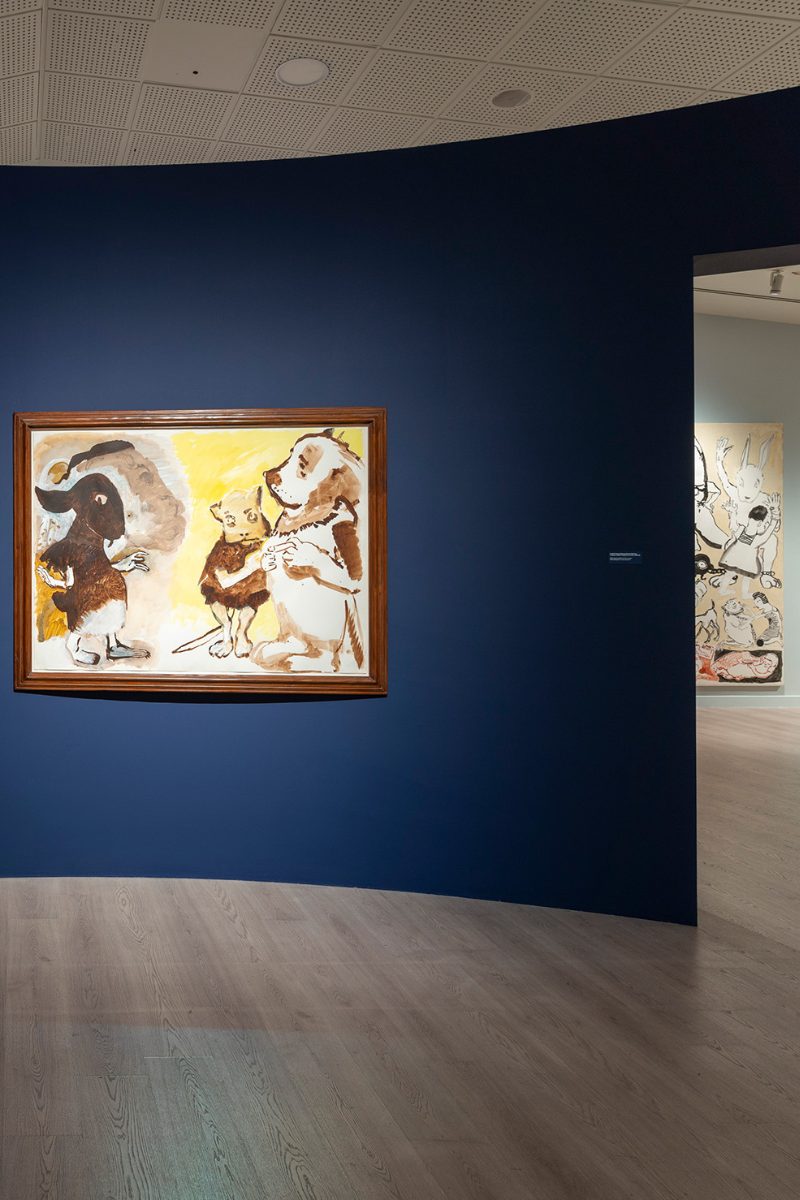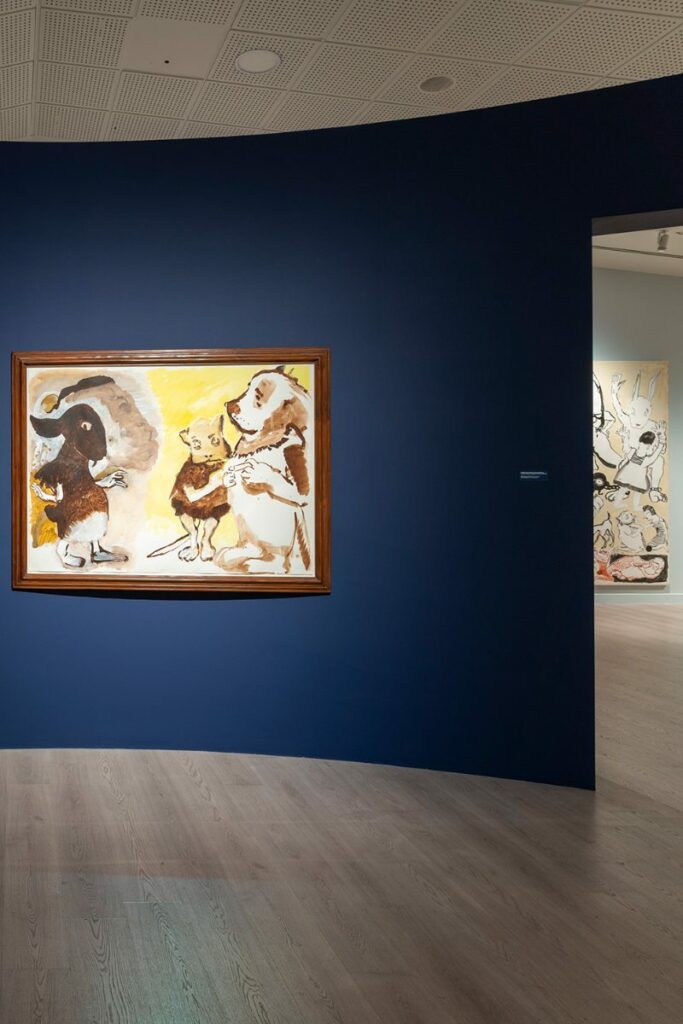 For me, being able to see modern artworks in the setting of a grand old Istanbul hotel (formerly the Bristol Hotel) adds charm and relevance to the pieces. As well as artworks, the museum also shows movies, documentaries and animated films in its cool and spacious theatre.
This amazing museum is guaranteed to transport you back to your childhood! Established in 2005 by Turkish poet Sunay Akin, the museum tells stories of science and dreams using the language of toys.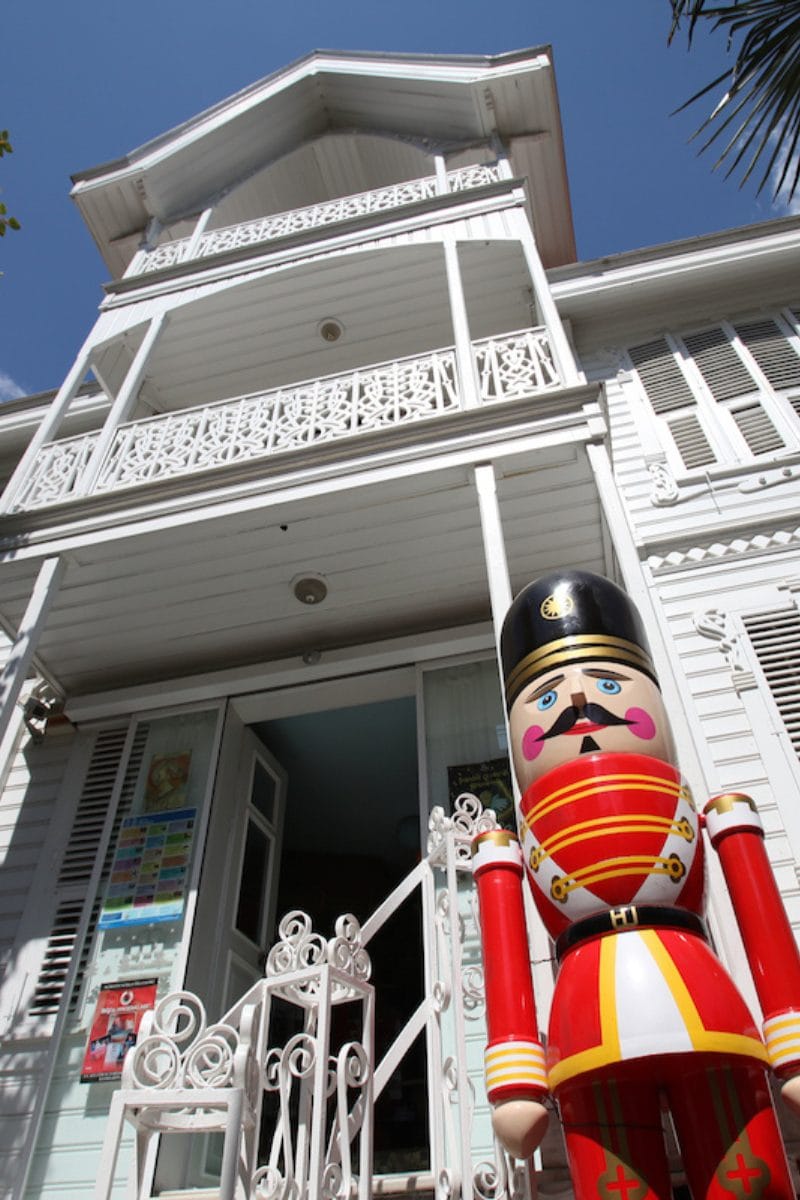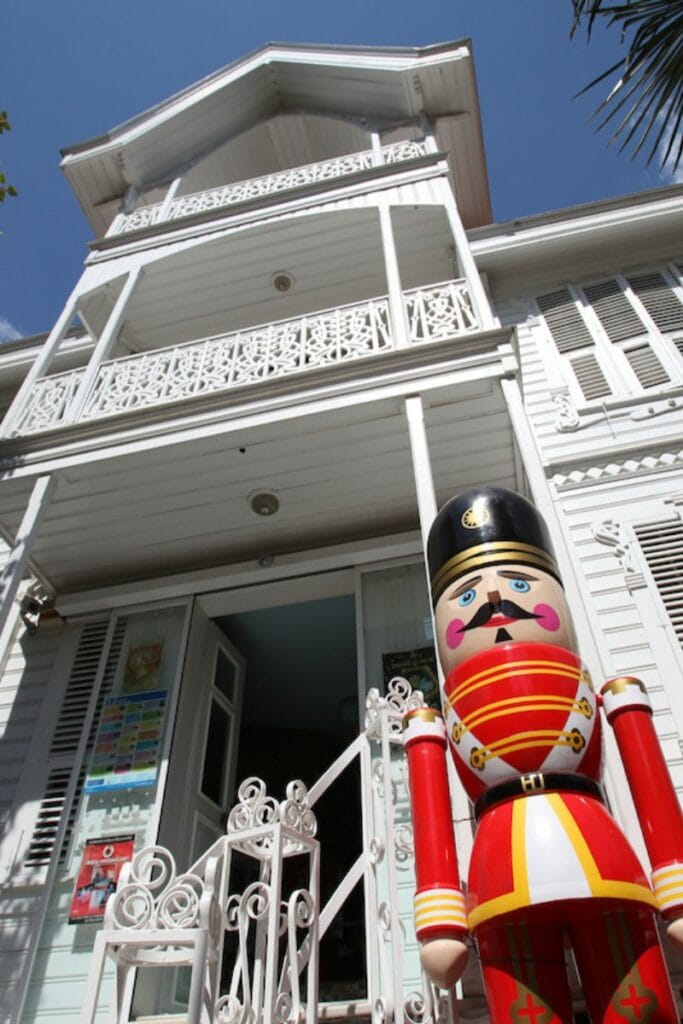 I love how the rooms of the old timber building which houses the displays have been decorated to reflect different themes. In the Space Room, for instance, the walls and ceiling are alive with beautiful images of stars and planets! It's a very cool and immersive space.
You can take a guided tour through the toy museum, grab some food in the café (because playing with toys always makes you hungry!), and just let your inner child be free for a while. There's a reason I love this place… I'm just a big kid at heart!
If you love calligraphy and the decorative arts then I highly recommend this art museum in Istanbul. The ground floor showcases displays of opulent 19th-century furniture, many items of which have come from the homes of wealthy Turkish businessmen.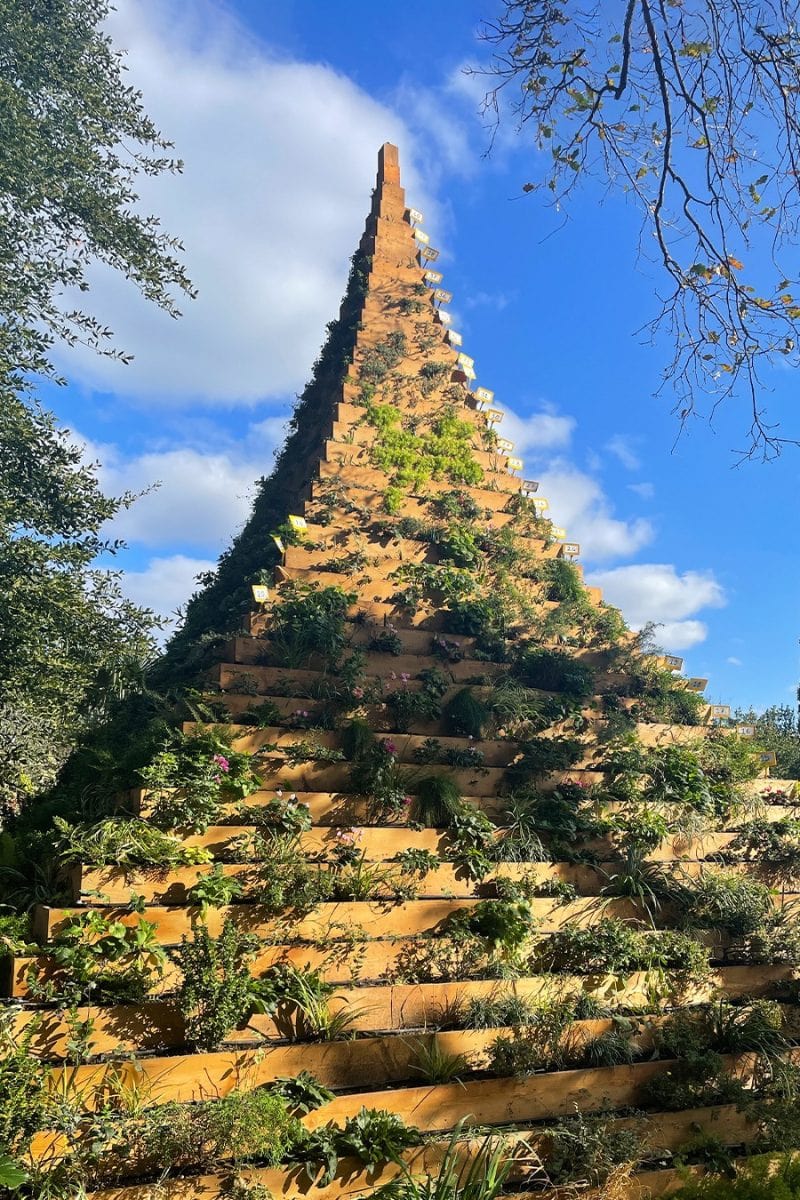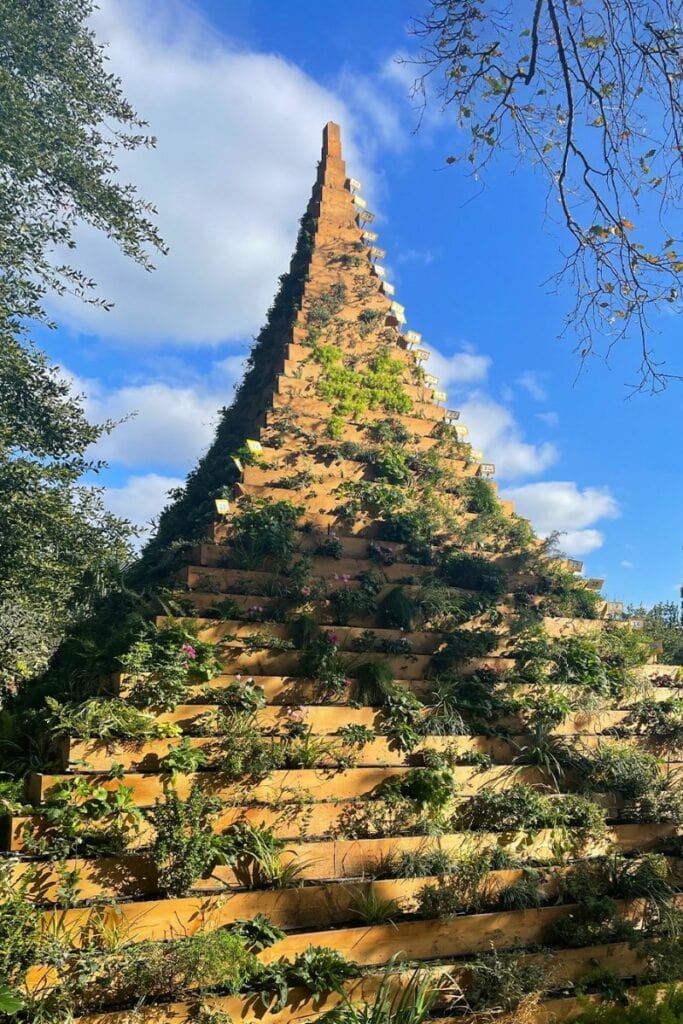 On the first floor you'll find dozens of copies of the Quran with amazing calligraphy, some of them dating from the 14th century. These are exquisite examples of calligraphers' skills, and the tools they used to create them.
Outside the main building, the Sculpture Garden has lovely views of the Bosphorus and you can recline in the shade of 150-year-old rare trees from North Africa and the Caucasus Region.
Turkey has a long naval tradition dating from the time of the ancient Greeks. In this superb museum, you'll find brilliantly set-out displays of naval memorabilia. You'll see everything from golden ceremonial rowboats used to ferry Ottoman sultans across the Bosphorus, to modern weaponry and diving equipment.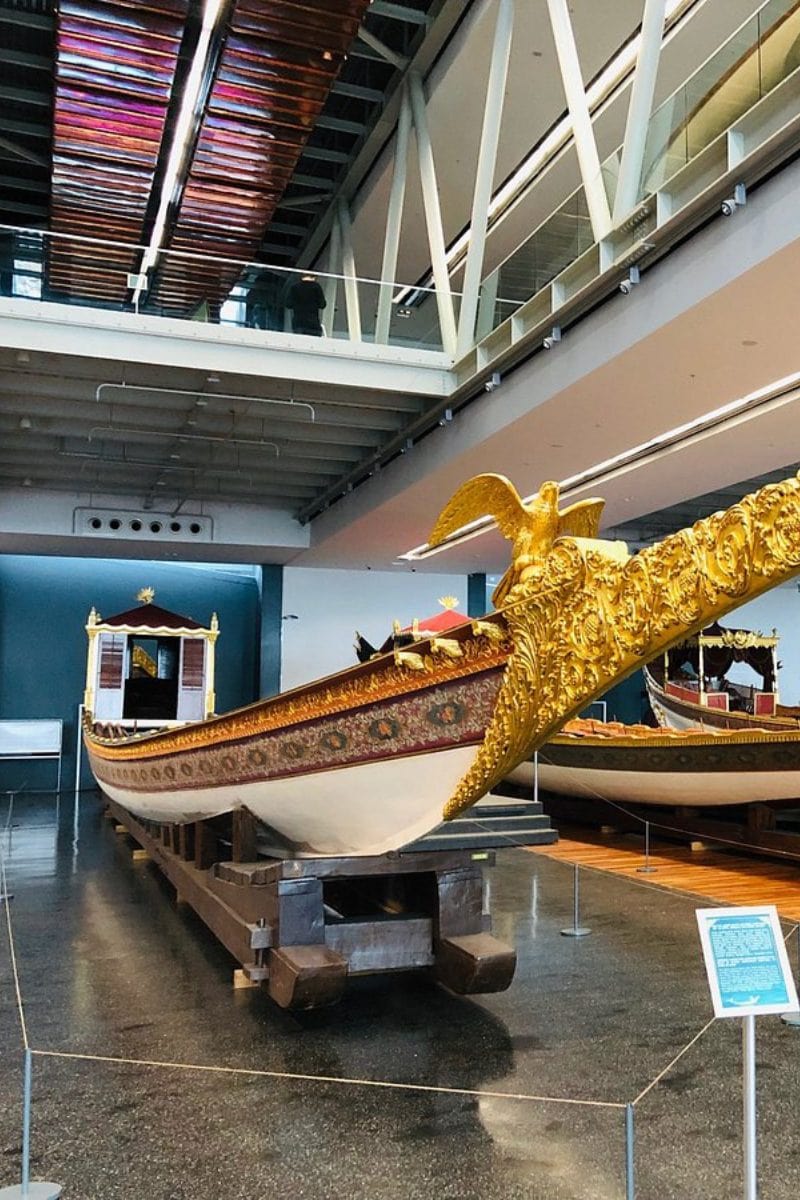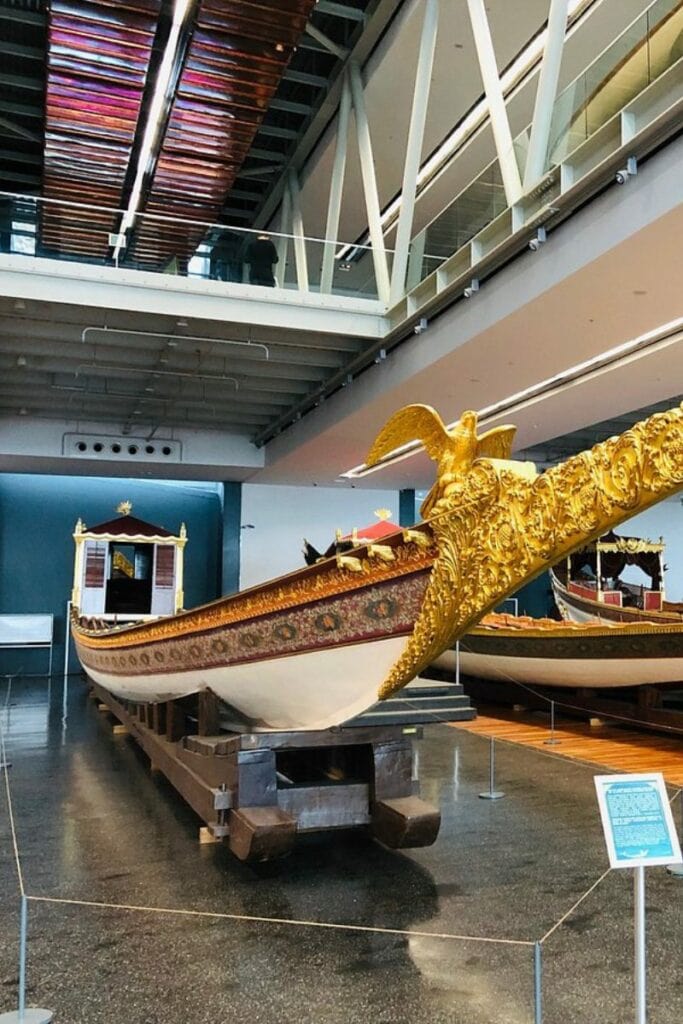 My favourite displays here are the depictions of naval actions such as the Gallipoli campaign and the long glass cases of naval models. You can also listen to recordings of Kemal Ataturk (the founder of modern Turkey) and imagine what it was like to be a naval commander during the Dardanelles Campaign.
This is a group of three museums: the Archaeology Museum, the Museum of the Ancient Orient and the Tiled Kiosk Museum. They're conveniently grouped around a grassy compound near the Topkapi Palace. With a collection comprising more than a million artefacts, you could genuinely spend days here!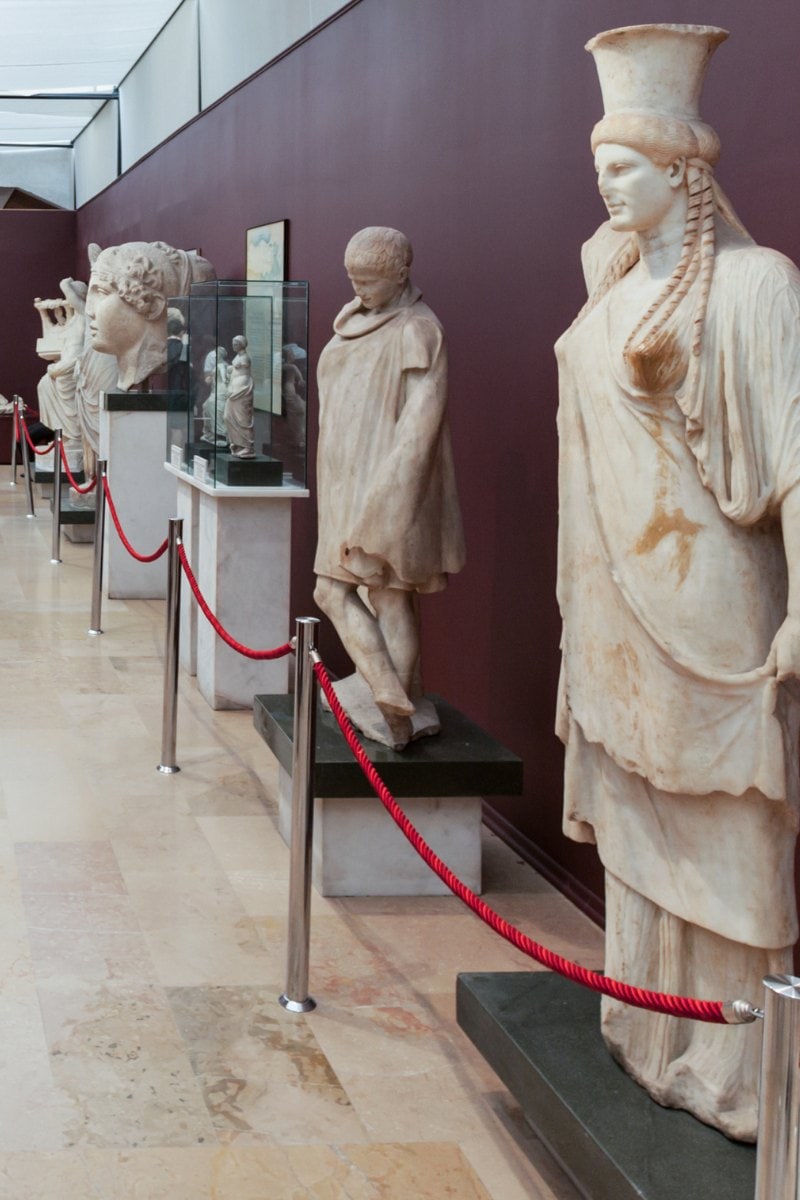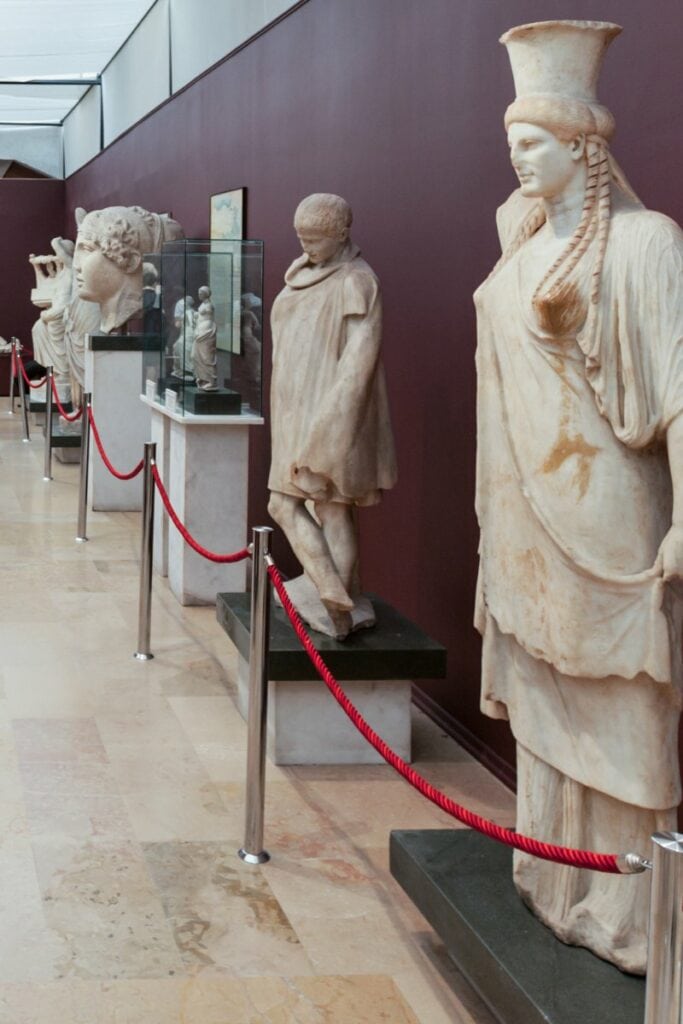 My favourite part of the museum is the Tiled Kiosk Museum. This fabulous little building, constructed in 1473, is dedicated to the rich tradition of Islamic tilework. I love to come here to escape the noisy bustle of Istanbul and to cool off amid displays of traditional blue and white tiles, mosaics and towering marble columns.
OK… I know this isn't technically a museum but it's one of the best places in Istanbul for a panoramic view of the city and its surroundings. If you're staying in one of the many hotels in this part of town, you can take an early tour of the tower (open daily from 8:30am) to get an idea of the city's layout.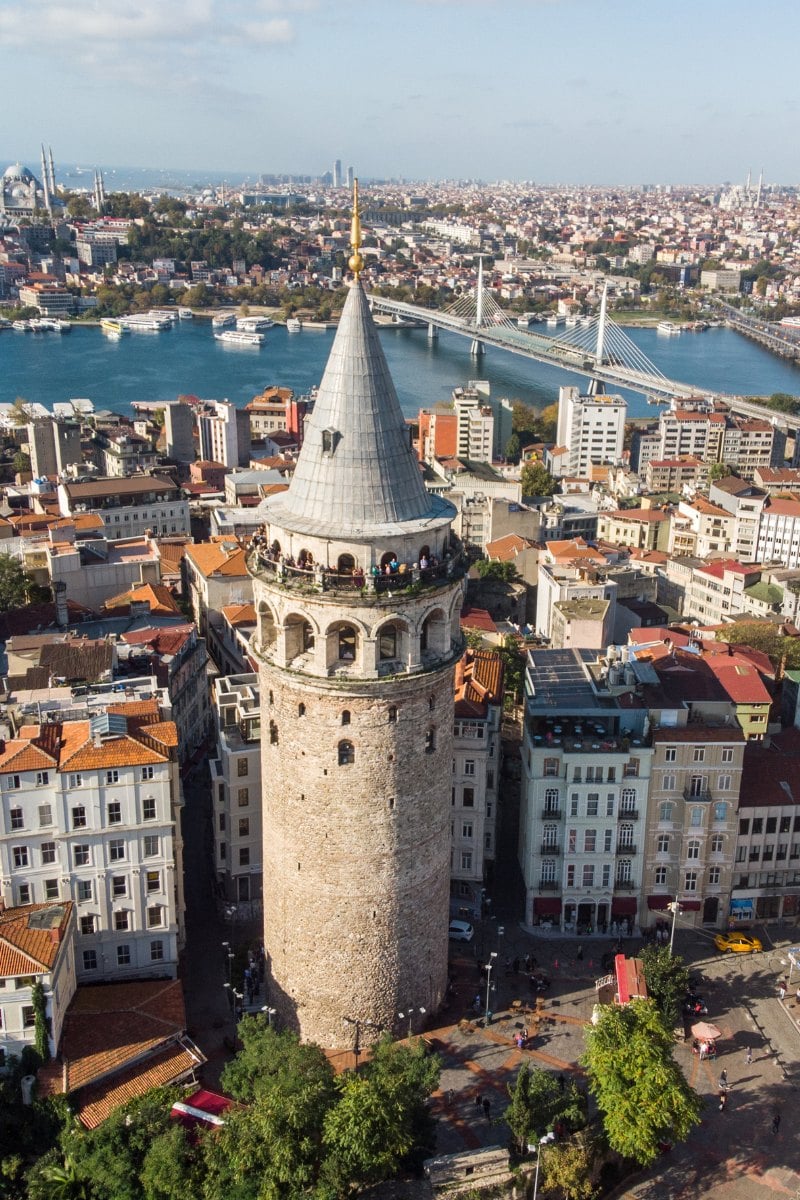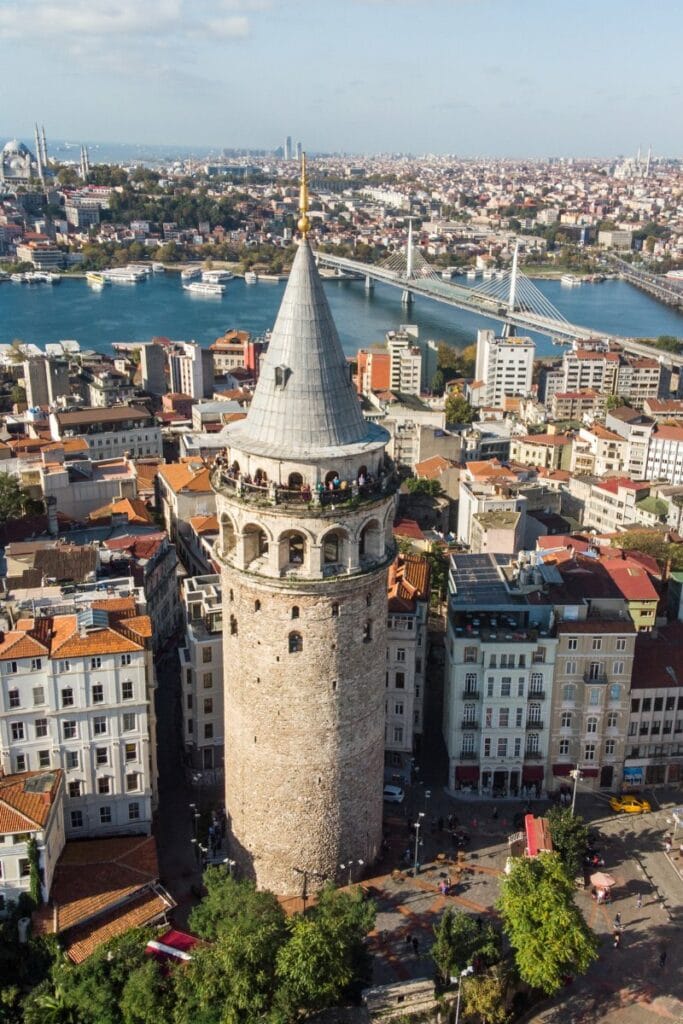 This was one of the first places I visited on my first trip to Istanbul. It definitely helped me get my bearings and kicked off my trip in style.
The current tower is the second one on the site and was built in the late 1340s. There are exhibits of relics that have been found during remodelling and strengthening work, and plenty of old photographs showing scenes of Istanbul from the turn of the twentieth century.
Best of all, you can look out across the city and imagine all of the events that have shaped Istanbul into the living museum that it is today.
The Islamic scholars of old were masters of invention, science and learning. This museum showcases the tools, devices and instruments developed by Islamic scholars between the 9th and the 16th centuries.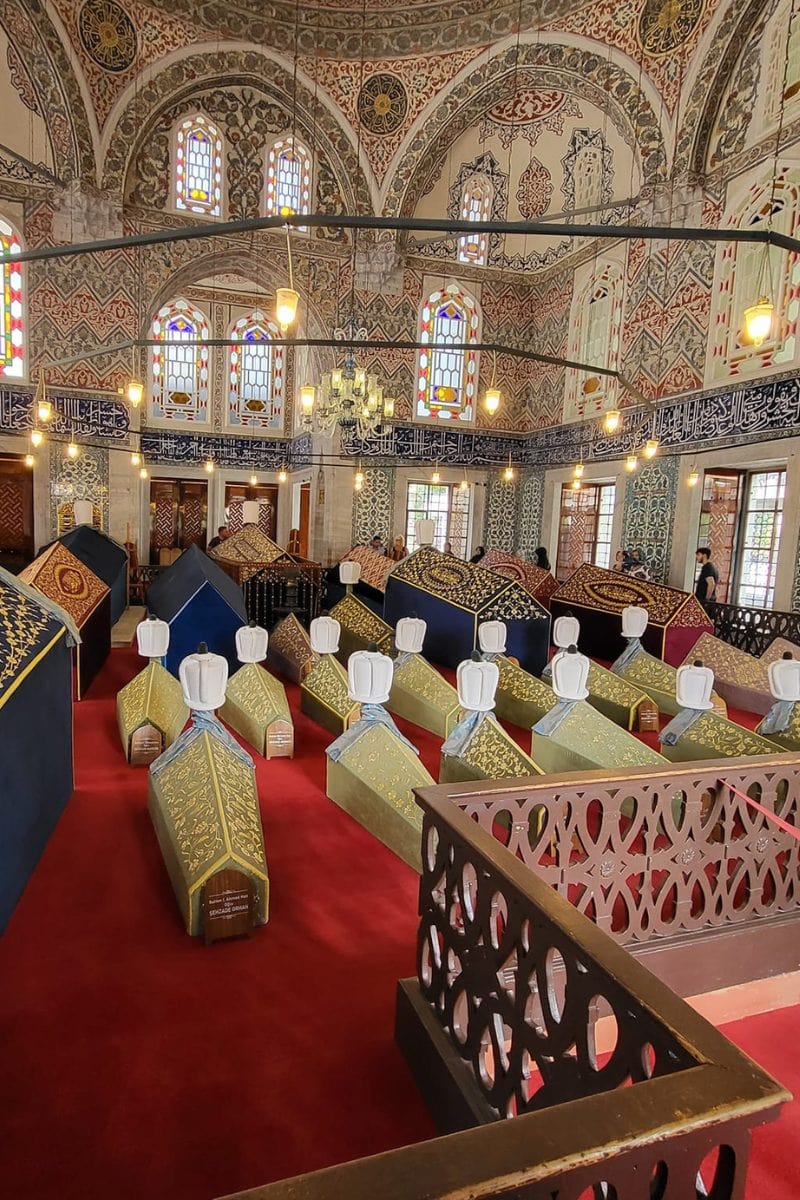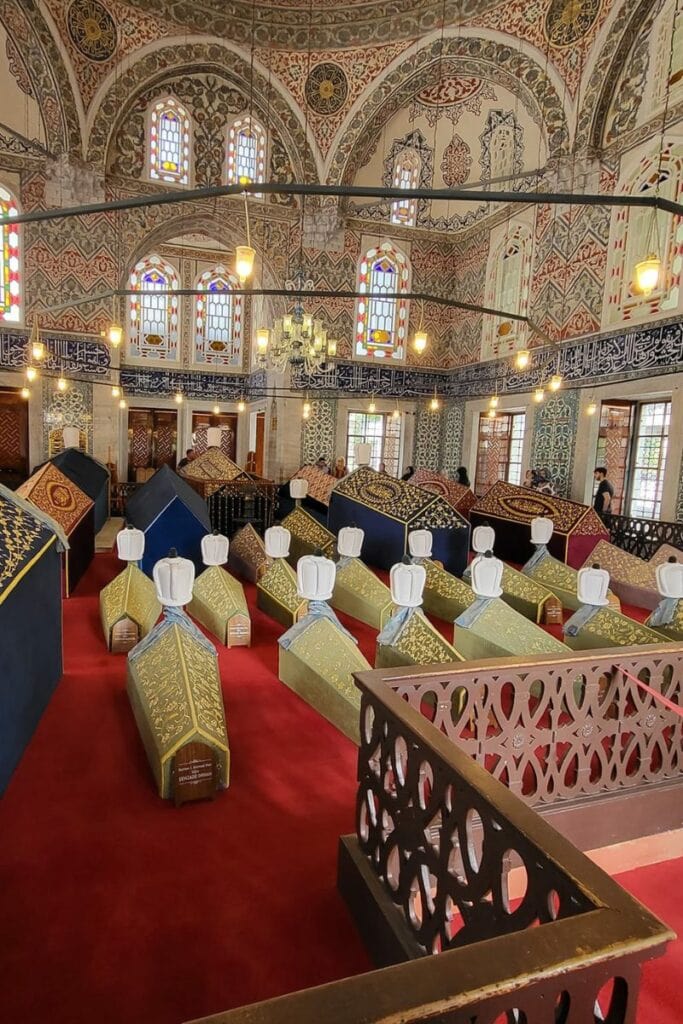 This is a fascinating museum and I was amazed to learn just how many modern scientific methods are based on these Islamic discoveries. The museum consists of twelve different sections including astronomy, city planning, optics and chemistry. Put this museum on your list of must-sees while you are in Istanbul. You'll be glad you did!
---
Istanbul Tourist Pass
Don't forget, if you're thinking of visiting a number of attractions on this list, it's better value to pick up an Istanbul Tourist Pass. This handy pass is available for durations of 2, 3, 5 or 7-days, and offers entry into over 85 museums and attractions, including most on this list!
---
Where To Stay In Istanbul
With its unique location where Asia meets Europe, it's no wonder that Turkey has such as rich history and culture! If you're still planning your trip, you can search for hotels using this handy map.
If you're interested in finding out about other great museums and galleries, don't miss my comprehensive post about the best museums in Europe.
I hope you enjoy visiting some of these varied and interesting museums in Istanbul. If you're looking for more tips for your trip to Turkey, don't miss these posts: