From Tampa's impressive food halls, to waterside dining in Port Richey, cute teahouses in Crystal River and Downtown St Pete's buzzing foodie district, Florida's foodie scene is certainly one to shout about! Find out the best restaurants now…
I'm back from an incredible week in sunny Florida! Along with swimming with manatees (WOWEEEEE), cruising around in a 2-seater catamaran, seeing the beaches from above in a biplane and an action-packed road trip, we found plenty of time to eat too!
And oh how we ate. From Cuban sandwiches and gourmet ice pops, to bowls of ramen, poke and the freshest seafood, I was really impressed with the food scene out there.
For a flavour of my trip, check out the video first…
And now, sit back and relax as I take you on a foodie road trip around Tampa, St Petersburg, Pasco County and Crystal River. Don't read if you're hungry!
TOP PLACES TO EAT IN TAMPA, FLORIDA
Visit Tampa…. for buzzing food halls, hipster cafes, retro diners and historic eateries.
The most photogenic restaurant I've been to in ages, Oxford Exchange is home to a light, airy, Instagrammable dining room, café, co-working space, book store and gift shop. After enjoying a strong coffee and a delicious slice of toast topped with smashed avocado, lemon and cayenne, I ventured out to explore the rest of the building. There's a sunlit conservatory, with plants weaving their way up the white walls. There are areas that feel like you're wandering the corridors and staircases of a historic university. There's the book store and gift store where you'll want to buy EVERYTHING (no, really!). It's smart, yet casual, and one of my favourite finds from the entire road trip.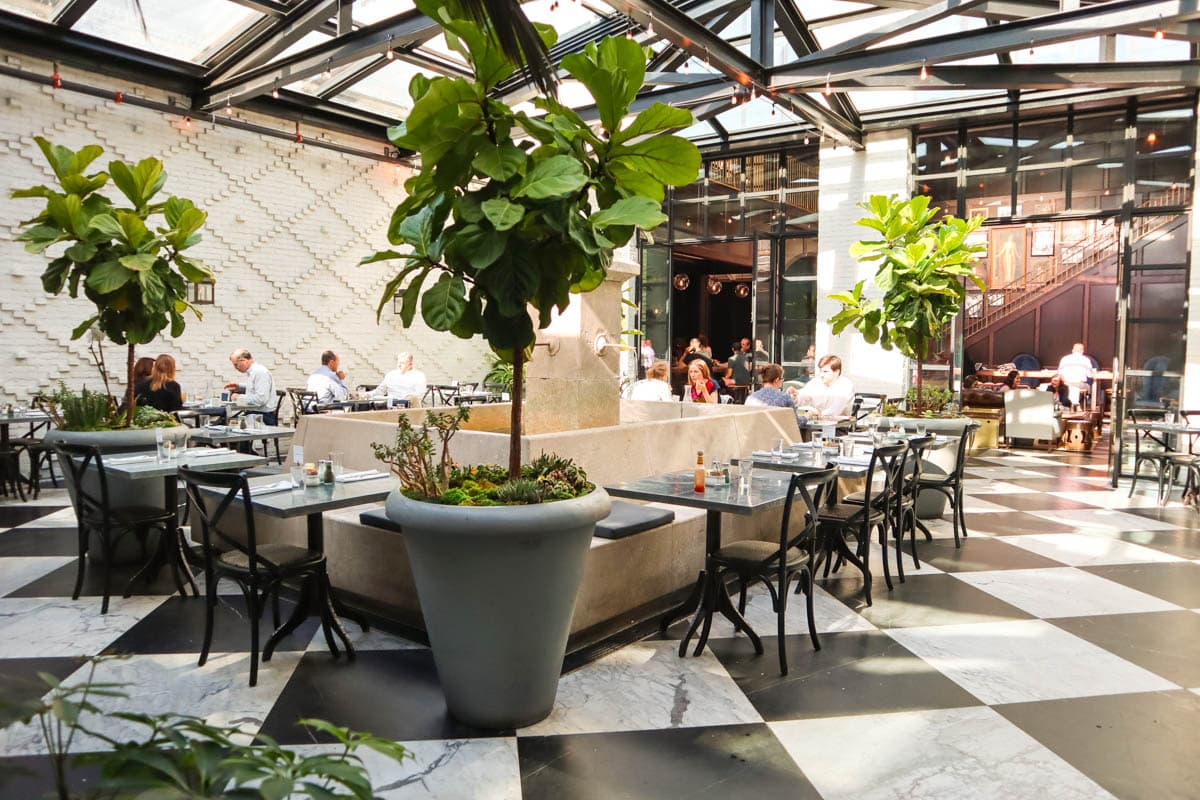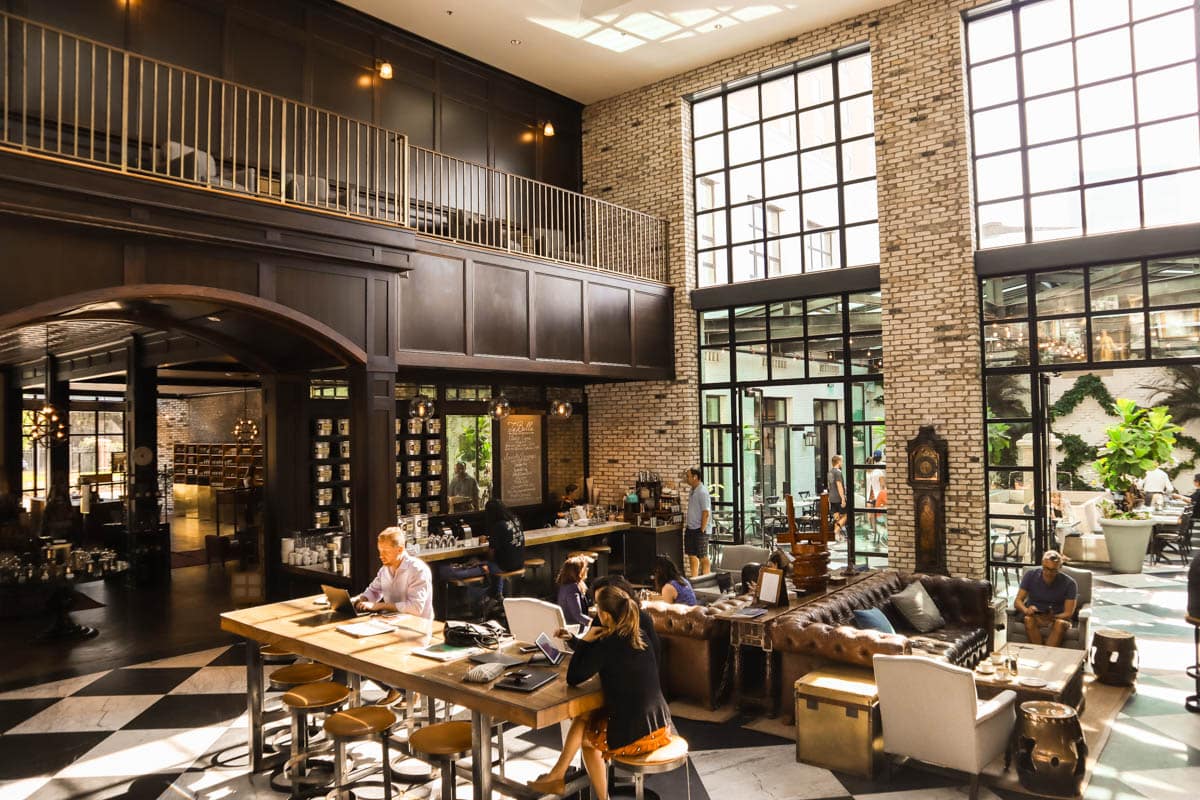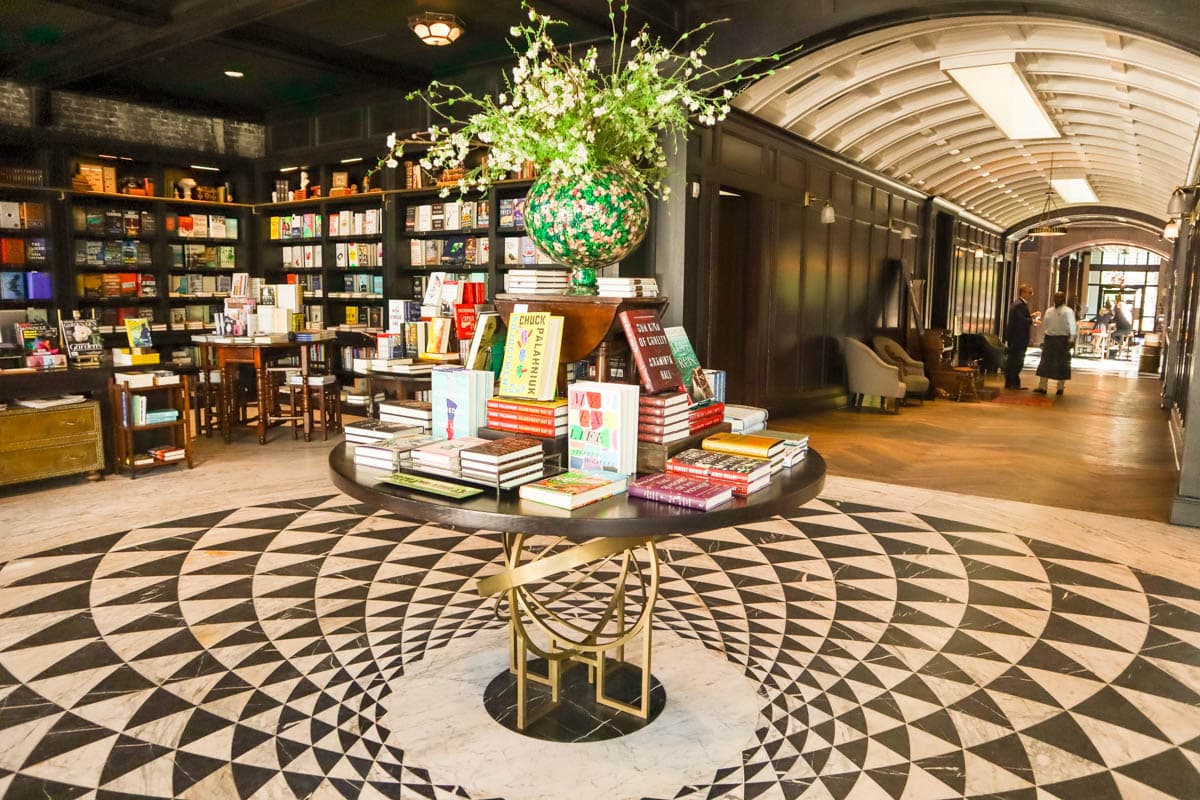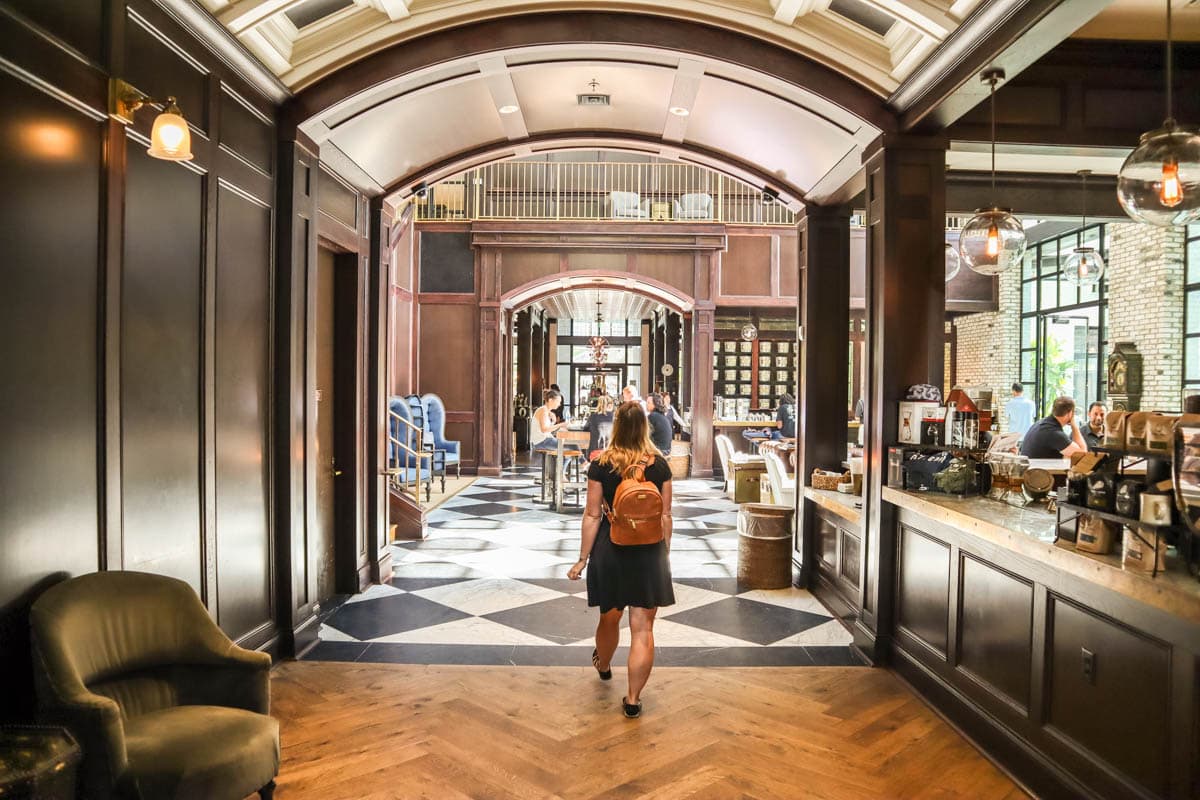 Moments from the Hillsborough River, this old building has been revamped into a funky food hall and co-working space. From steaming bowls of ramen at Ichicoro Imoto and wood fired pizza at AVA, to cocktails at Fine & Dandy and exciting desserts at Astro Ice Cream Co, there's something for everyone. I loved the casual vibe, and saw plenty of groups of friends meeting up for food and drinks, each choosing a different cuisine!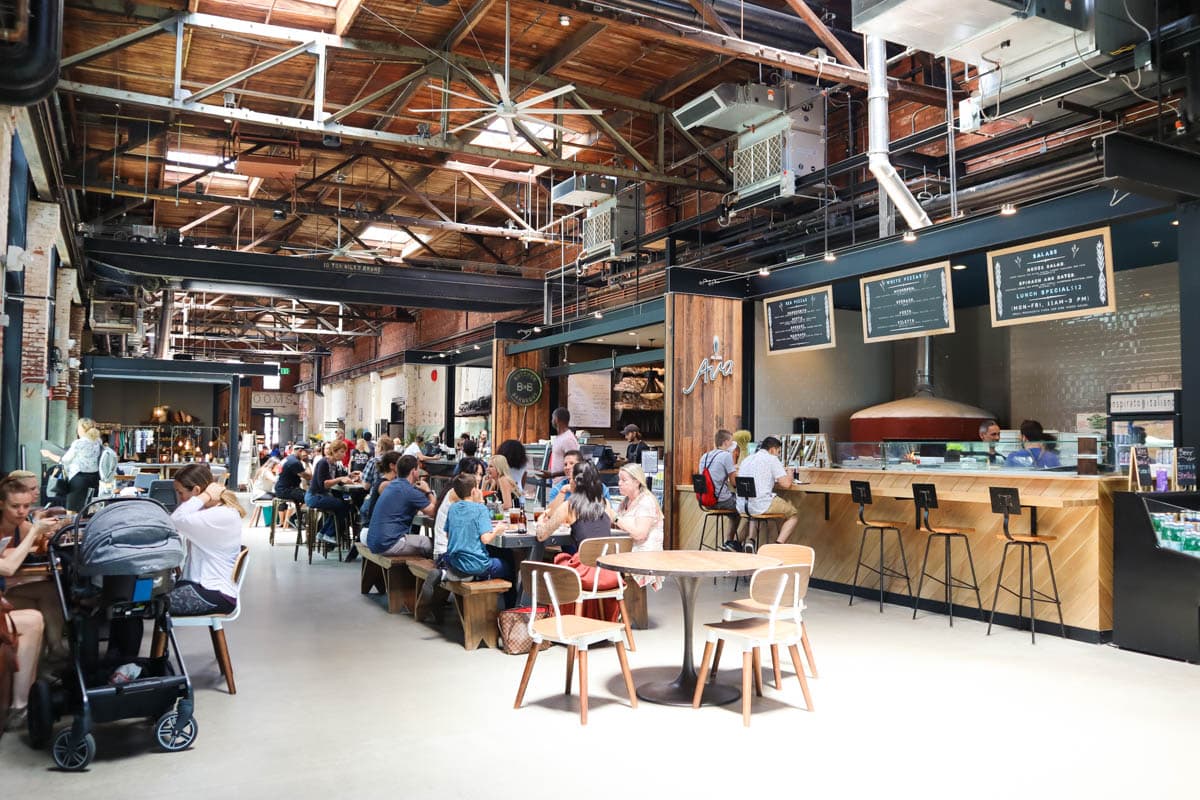 Moments from Armature Works is another fab food hall, but this one has a twist! NO QUEUEING! Once you've been seated you'll be presented with an enormous menu. Well, it's actually several menus in one, as it guides you through the food offered at each of the eateries around the edge of the room. Once you've selected your dishes, your server will collect them from all around the room and deliver them to your table. We enjoyed poke bowls from Poké Rose, a flatbread from Bake n'Babes, a delicious cocktail (Kentucky Champagne) from North Star and a few other light bites. Food was seriously good, and world's away from the fast food of shopping centre food courts.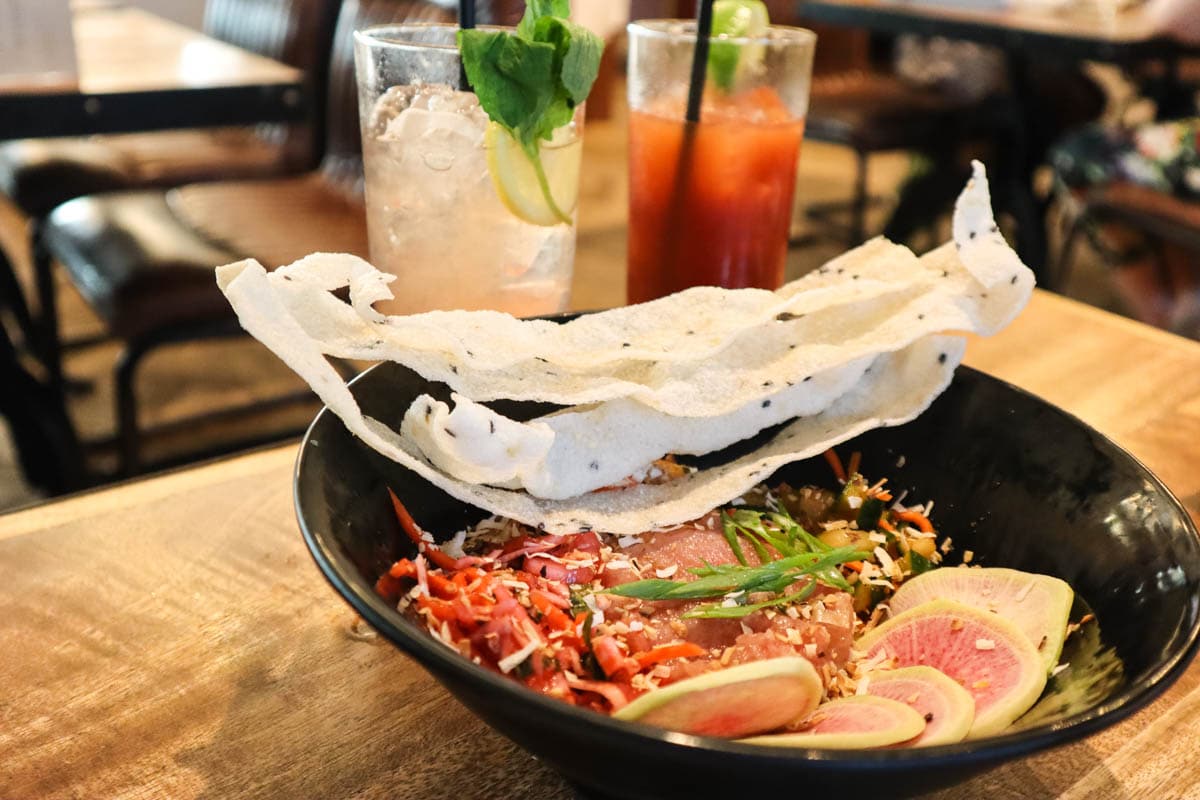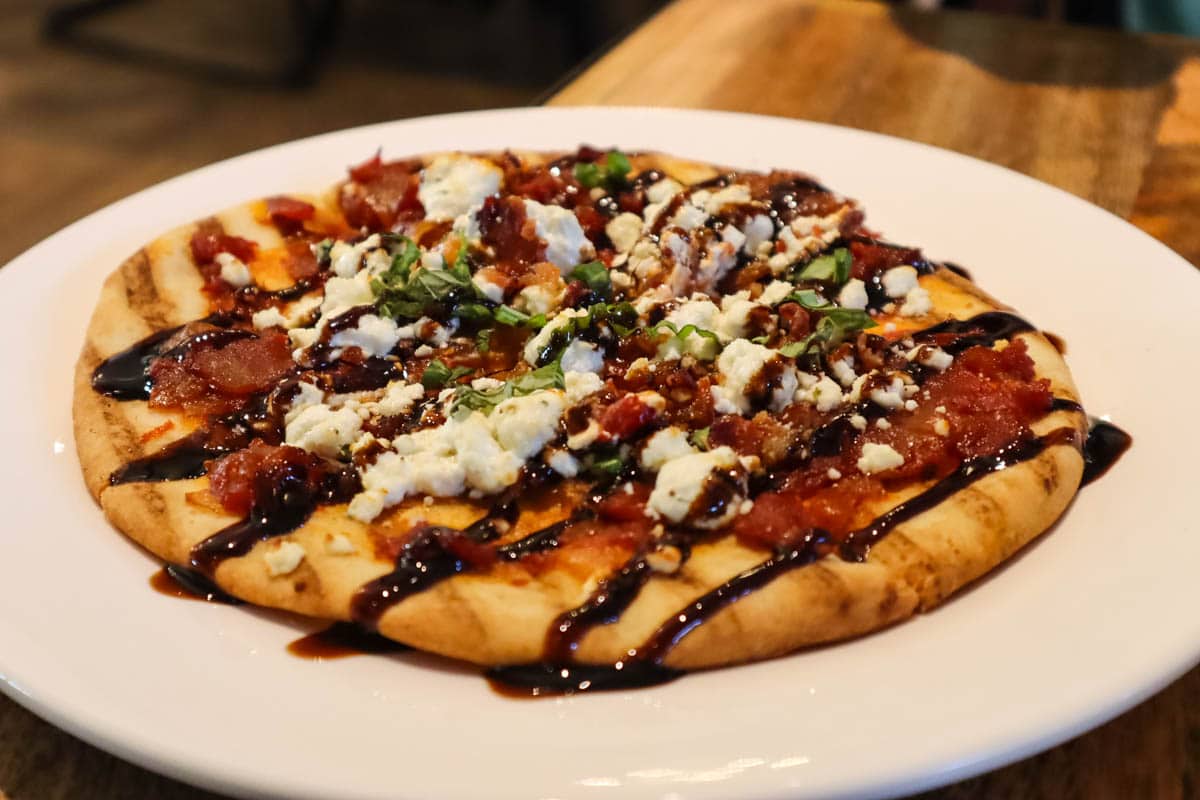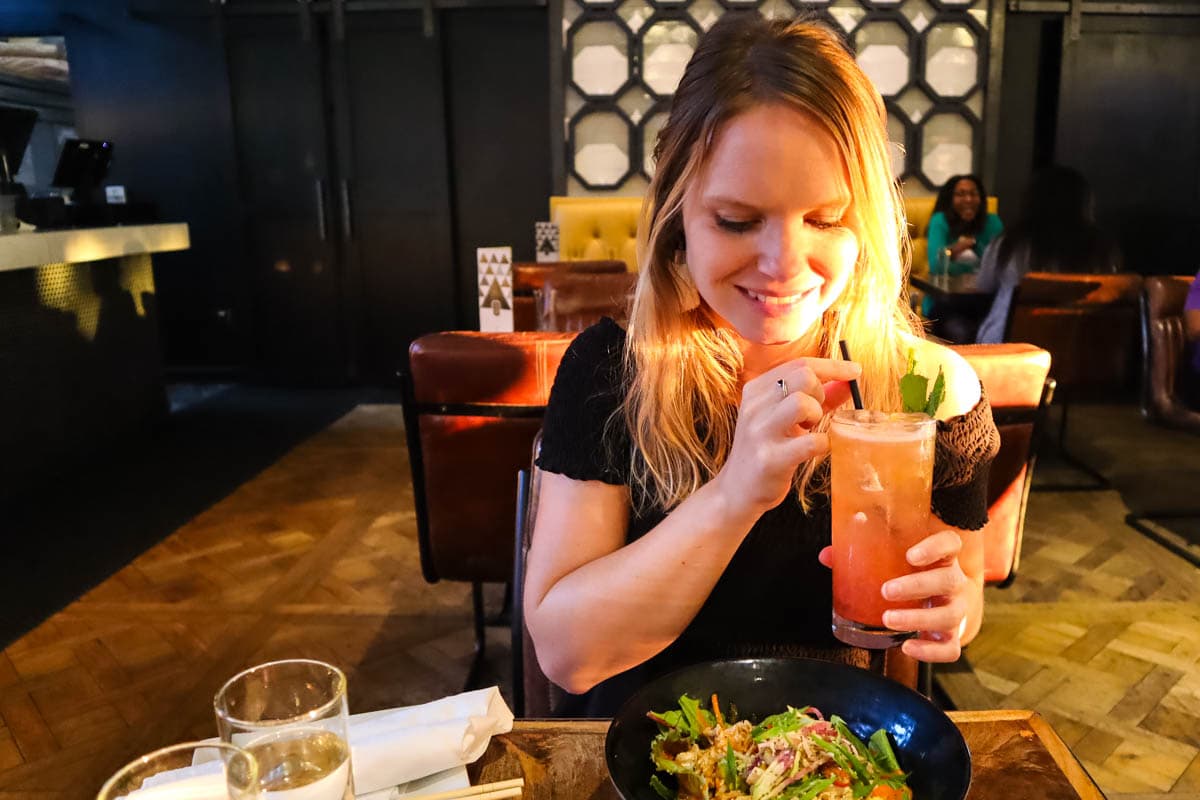 Big portions and exciting concoctions, Datz is the place for American classics like burgers, waffles and hot dogs. It's hard to order something that isn't fried, or that comes with a side of something fried… but that's kinda why you visit Datz! We HAD to order The Cheesy Todd – their signature burger, which replaces burger buns for deep fried mac and cheese patties. It was SO delicious, but wow was I glad we ordered one to share! We also tried the tuna poke tacos which were super tasty too.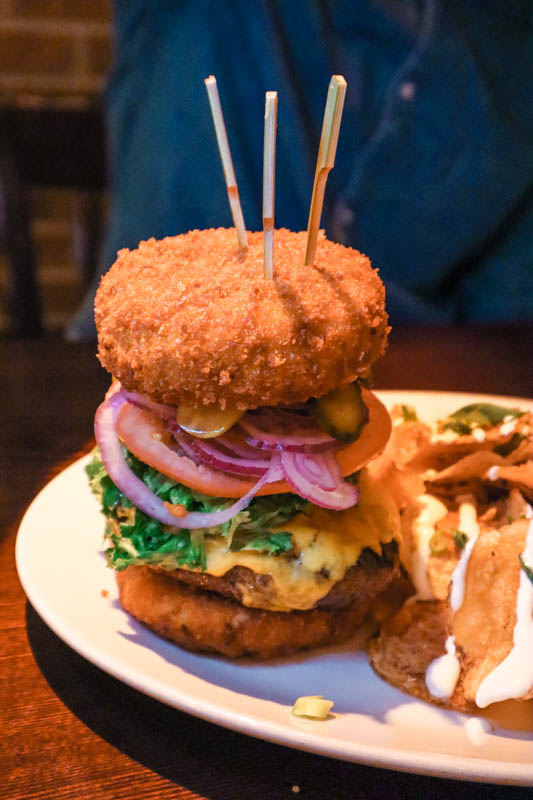 After visiting Datz (and if you have any room) you can nip next door to Dough. Most famous for their donuts, I counted over 15 different flavours on our visit. They have plenty more colourful treats, including brownies covered in sugary sweets, luminous cupcakes, and their famous donut ice cream cones. If you have a sweet tooth, you're going to love Dough!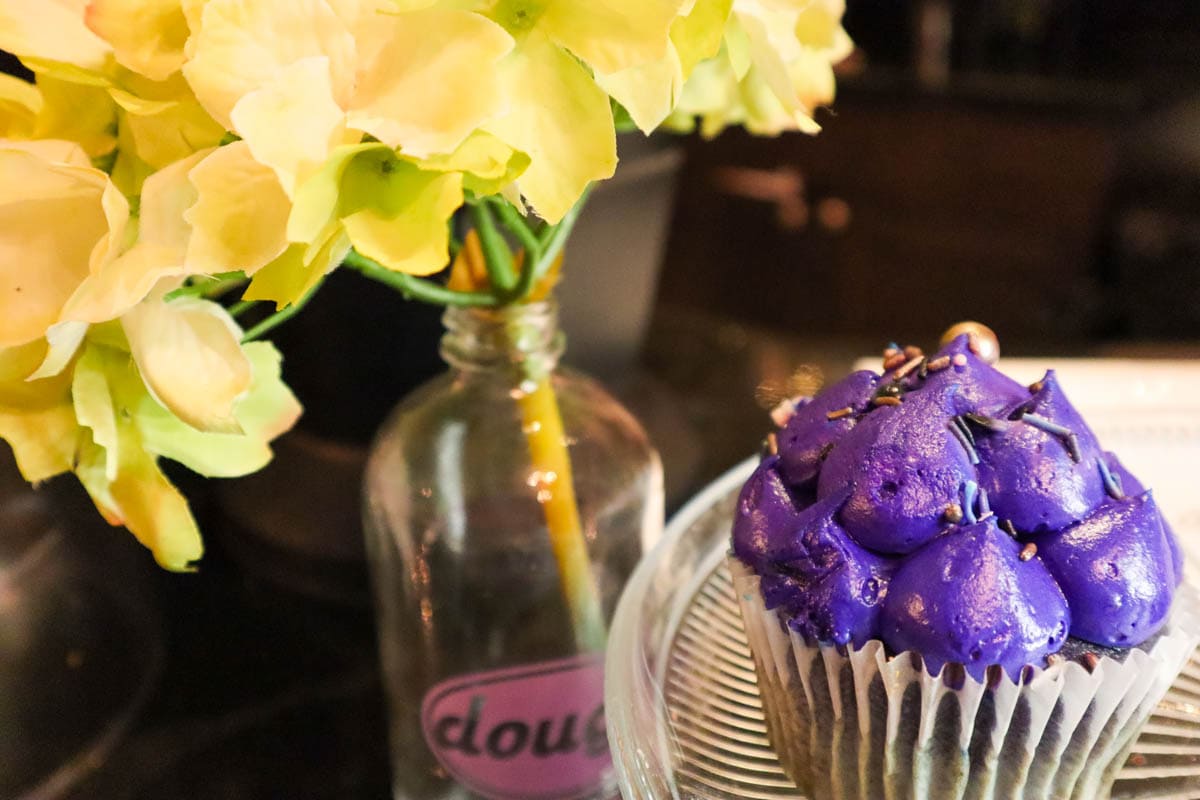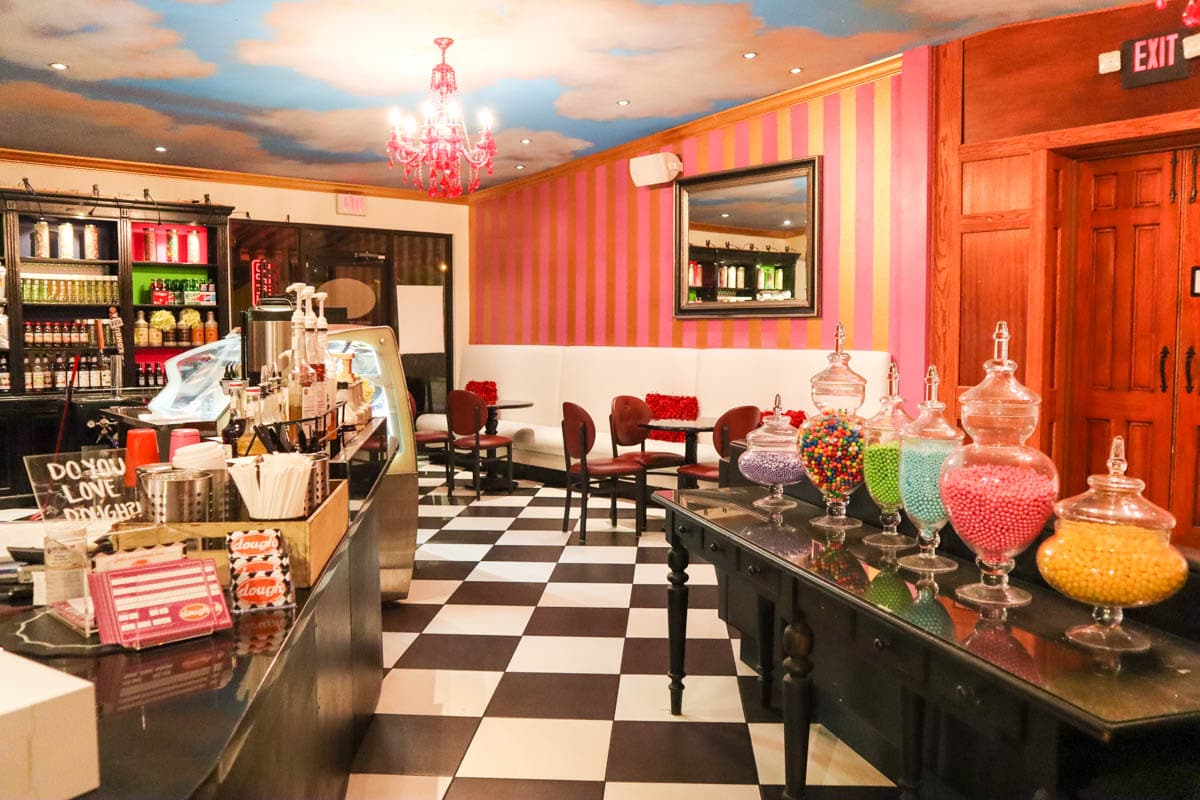 Close to Armature Works and The Hall On Franklin, this is a lively food spot close to the river. They brew their own beer, and serve up great salads, burgers, fish and more. It's a varied menu, and one of those places that works whatever mood you're in!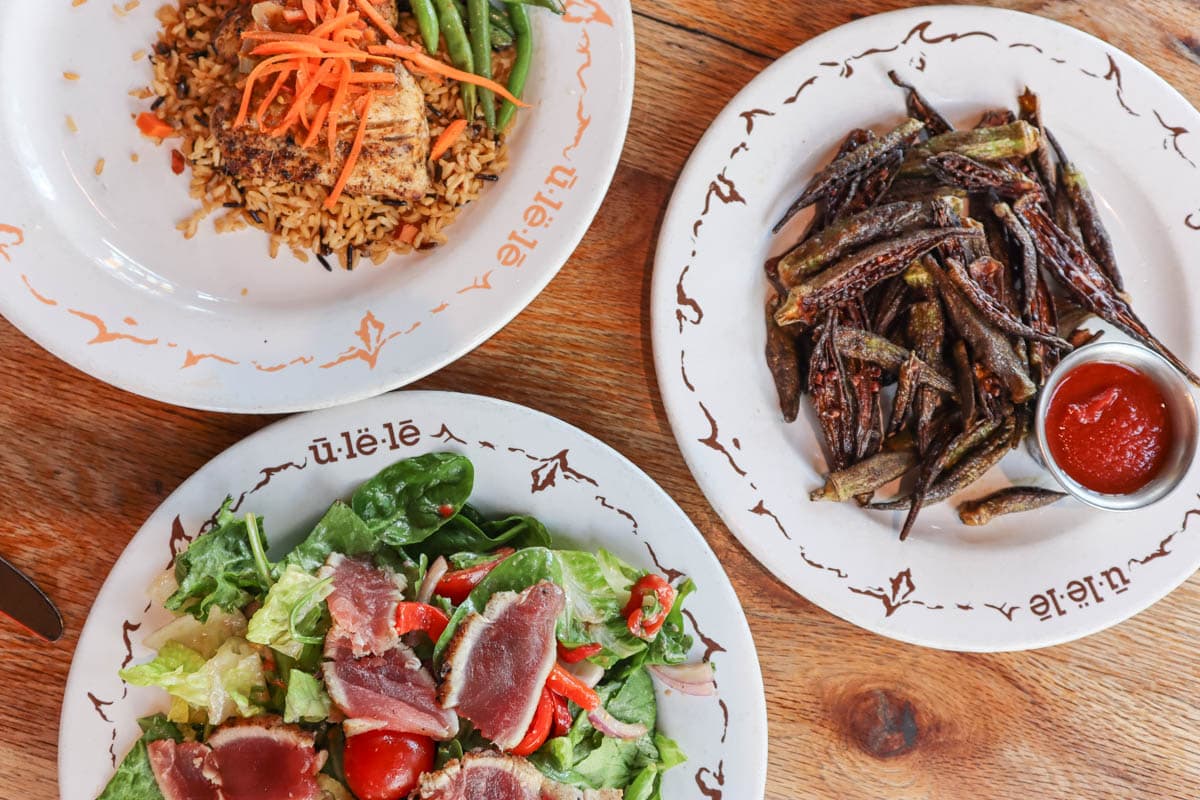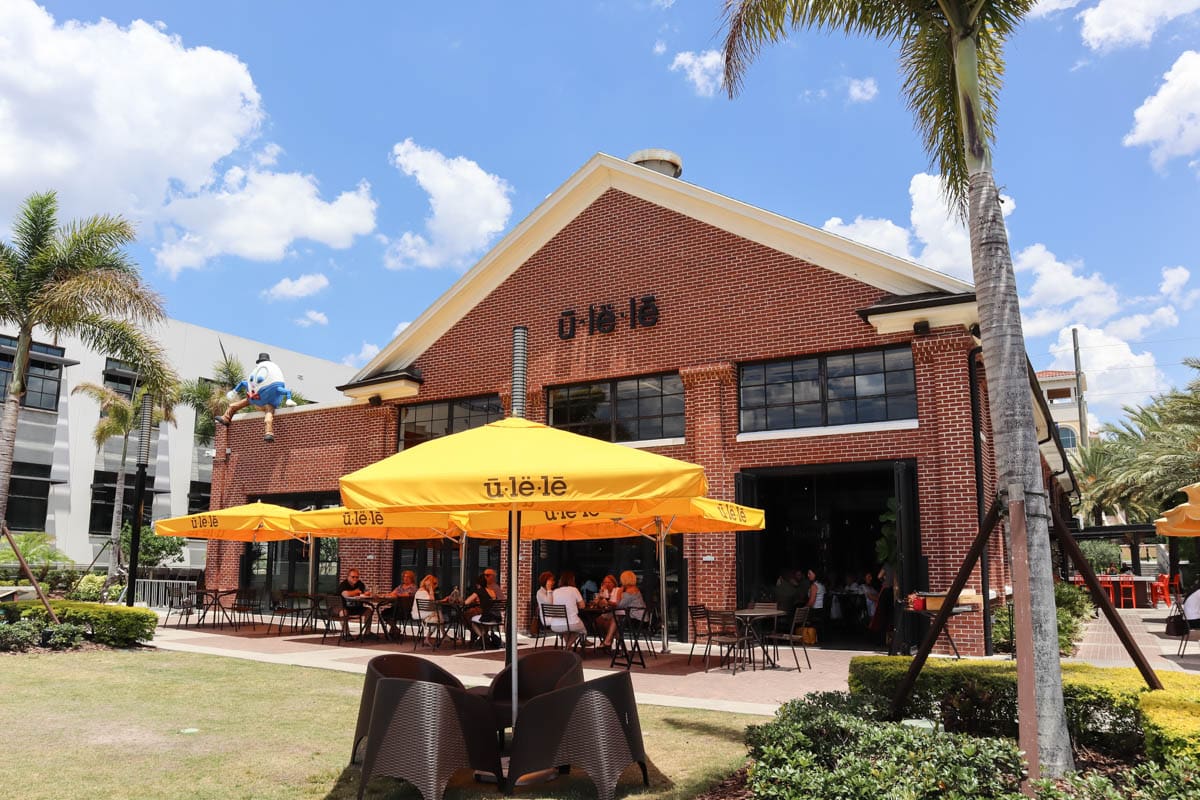 Wow there's a story to this place! Goody Goody Burgers was legendary in the city of Tampa. It was the first drive-in east of the Mississippi and their first Tampa restaurant opened back in 1925. While they had various restaurants in the city, they closed in 2005. Now it is back on the map again, making a huge comeback with people travelling across the city for a dose of nostalgia, great burgers, pies and brunches. I absolutely loved the retro diner vibes, especially sitting at the high counter.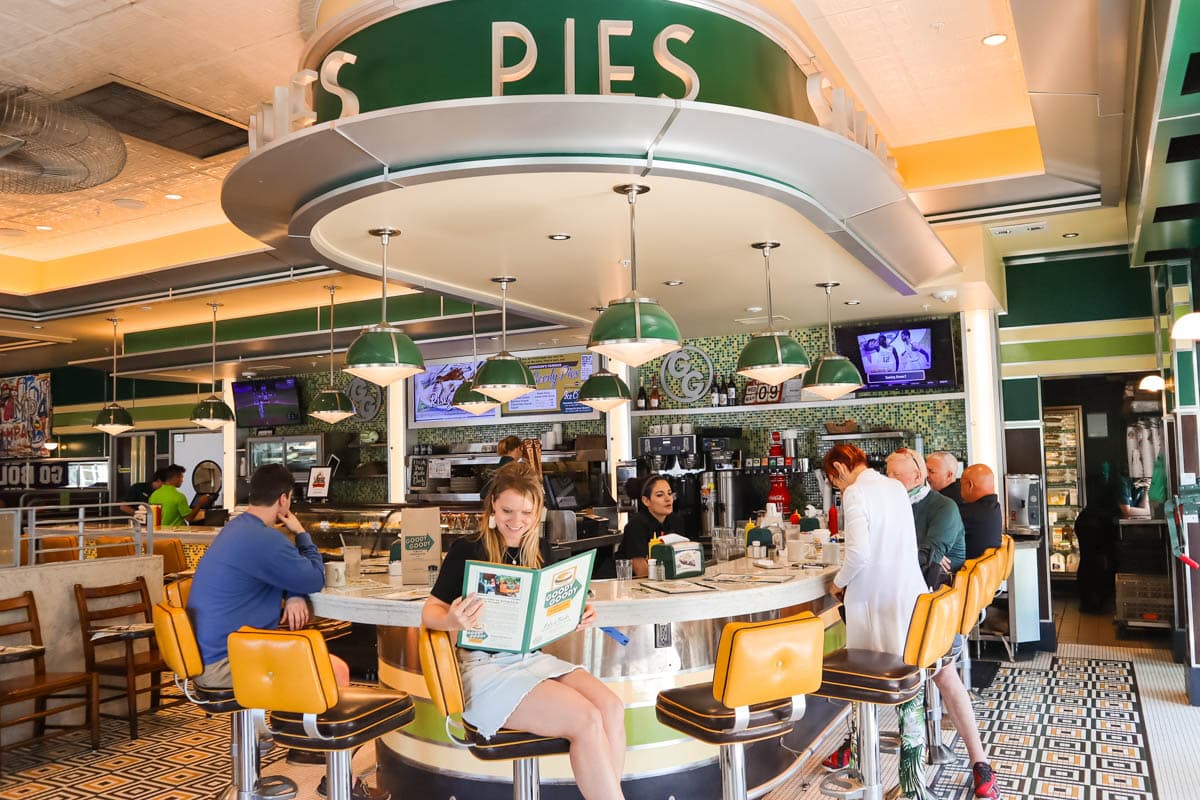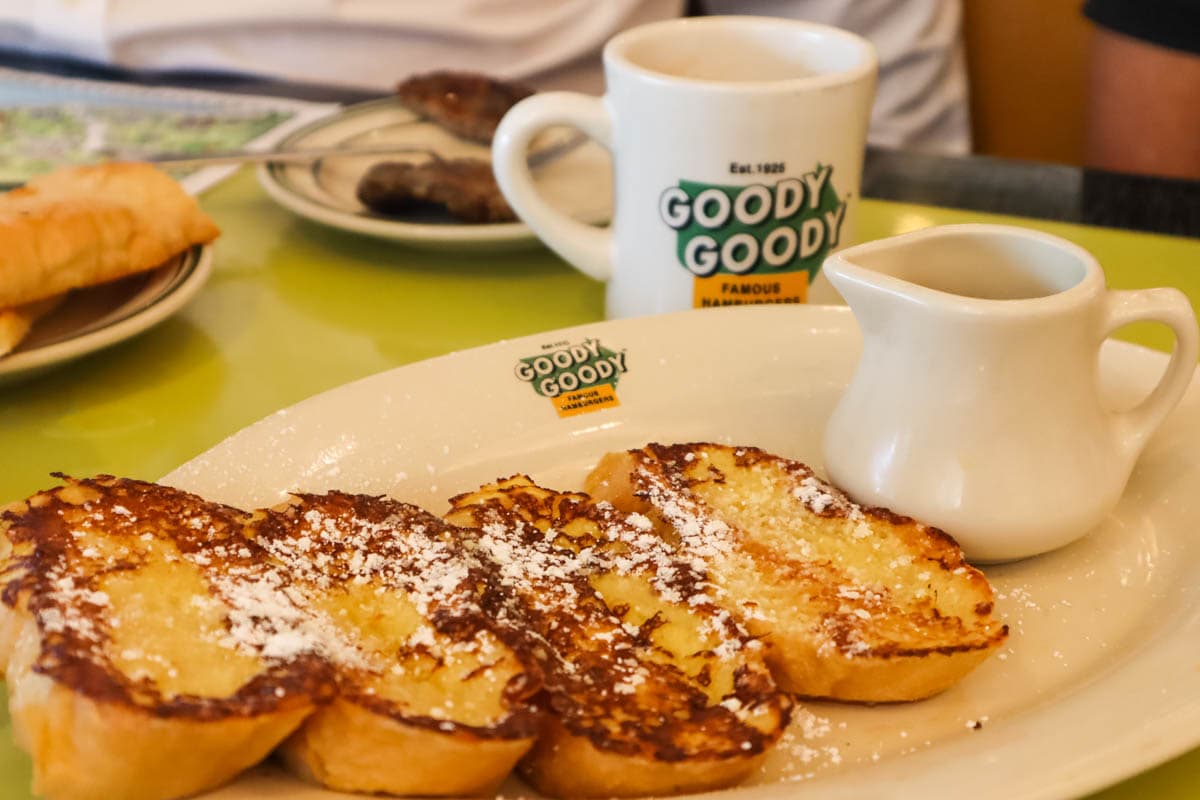 The oldest restaurant in the state of Florida, this is another historic spot, located up in Ybor City – once the cigar capital of the world. It was founded in 1905 and remains in the same family 5 generations later. It also happens to be the largest Spanish restaurant in the world, but you don't feel its vastness as it's split across so many rooms. In fact it feels surprisingly intimate. We were seated in the courtyard room, next to the fountain, with a large balcony running around the upper level. There's a lovely old-world feel, with the waiters dressed in black and white, and plenty of nostalgic dishes on the menu.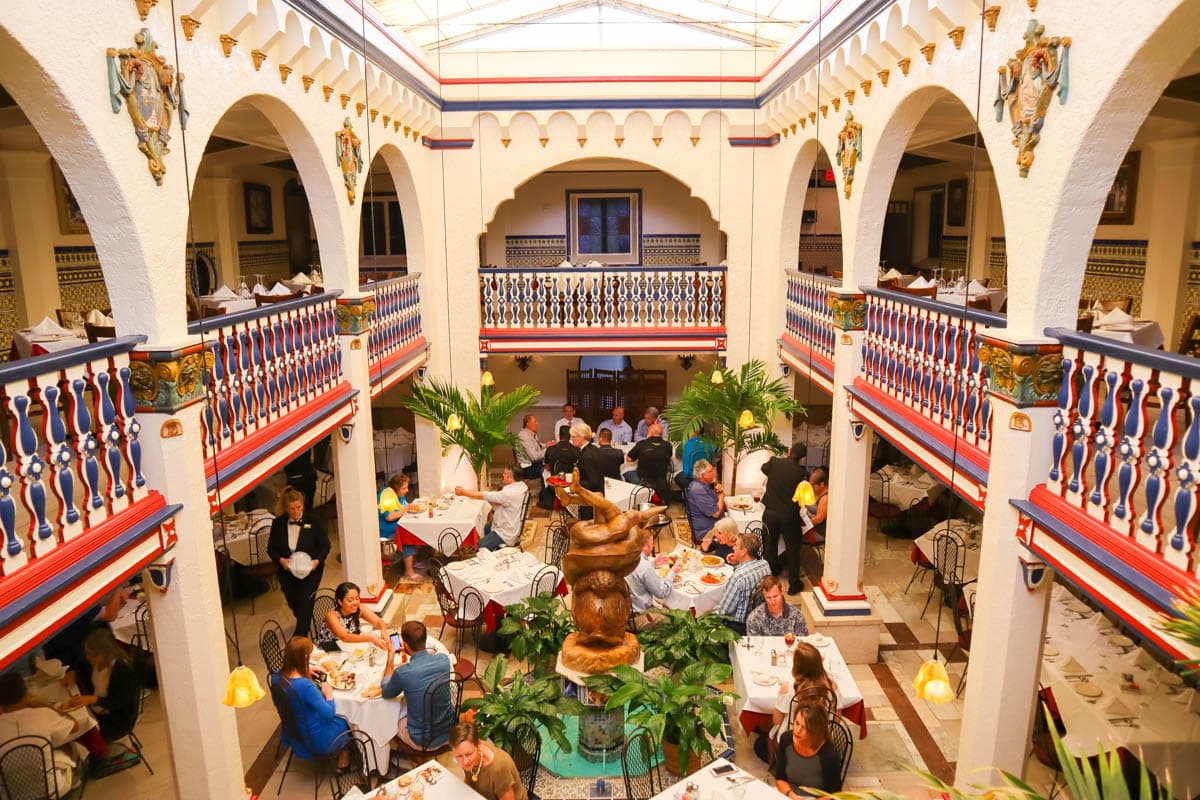 TOP PLACES TO EAT IN PASCO COUNTY, FLORIDA
Visit Pasco County… for waterside dining and commercial brands serving up American classics.
This stylish restaurant combines fine Italian cooking with Southern ingredients to create a menu featuring pizzas, southern fried chicken, shrimp and grits and steaks. I loved the charred broccolini which was served with basil, ricotta and chilli. Cocktails were also great, and as we visited the branch in Wiregrass's outdoor shopping complex, it was filled with people who were all shopped out and ready for a good meal and a drink!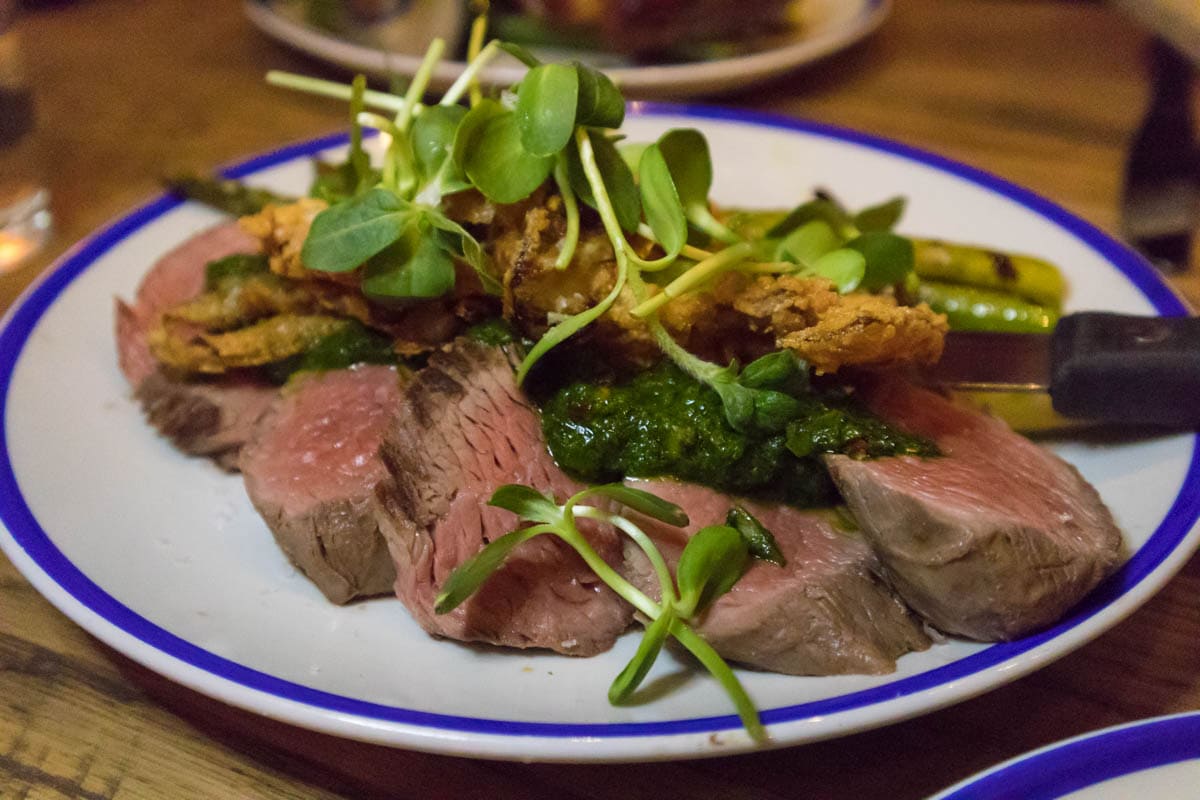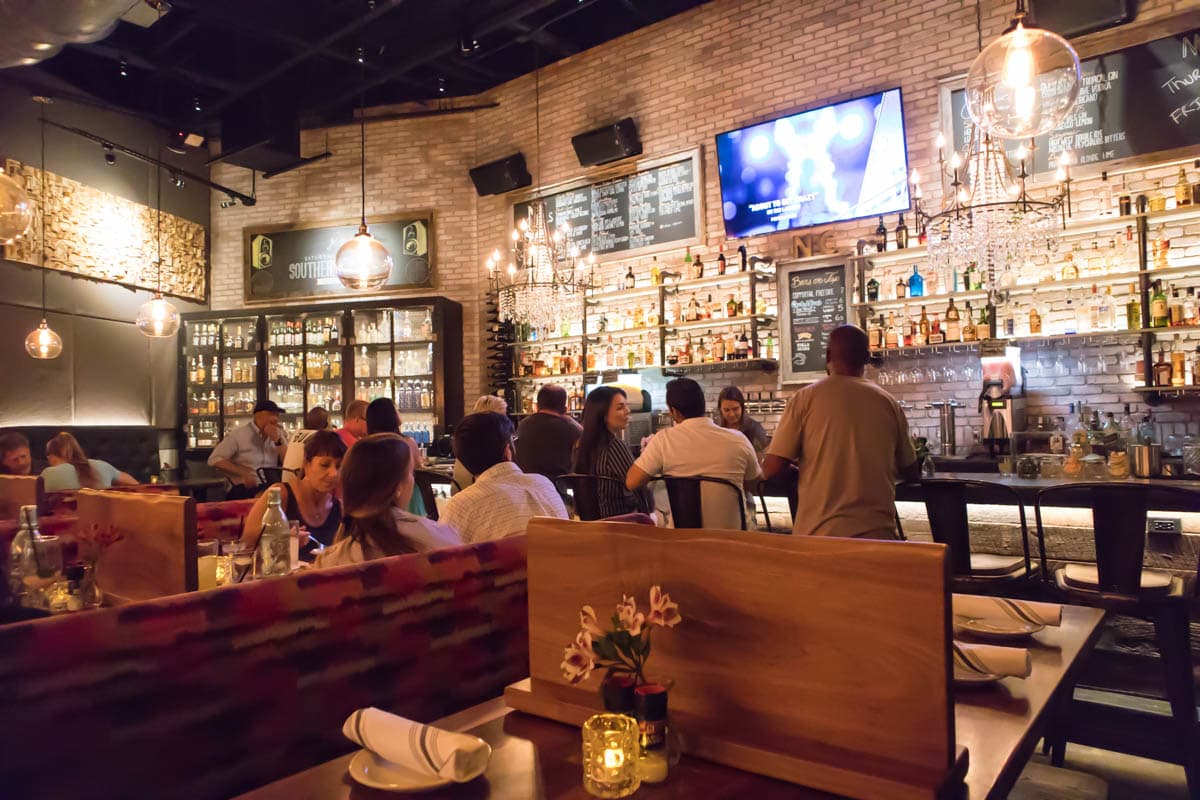 We enjoyed a lunch with a view here, right after letting off some steam on a speedy 2-seater catamaran adventure! We'd certainly worked up an appetite! I ordered the most ridiculous cocktail on the menu – yep a pina colada served in a pineapple! Then we tucked into coconut shrimp, spicy chicken wings and a burger. It's a great spot when you want a big feed, and lovely to sit by the water too.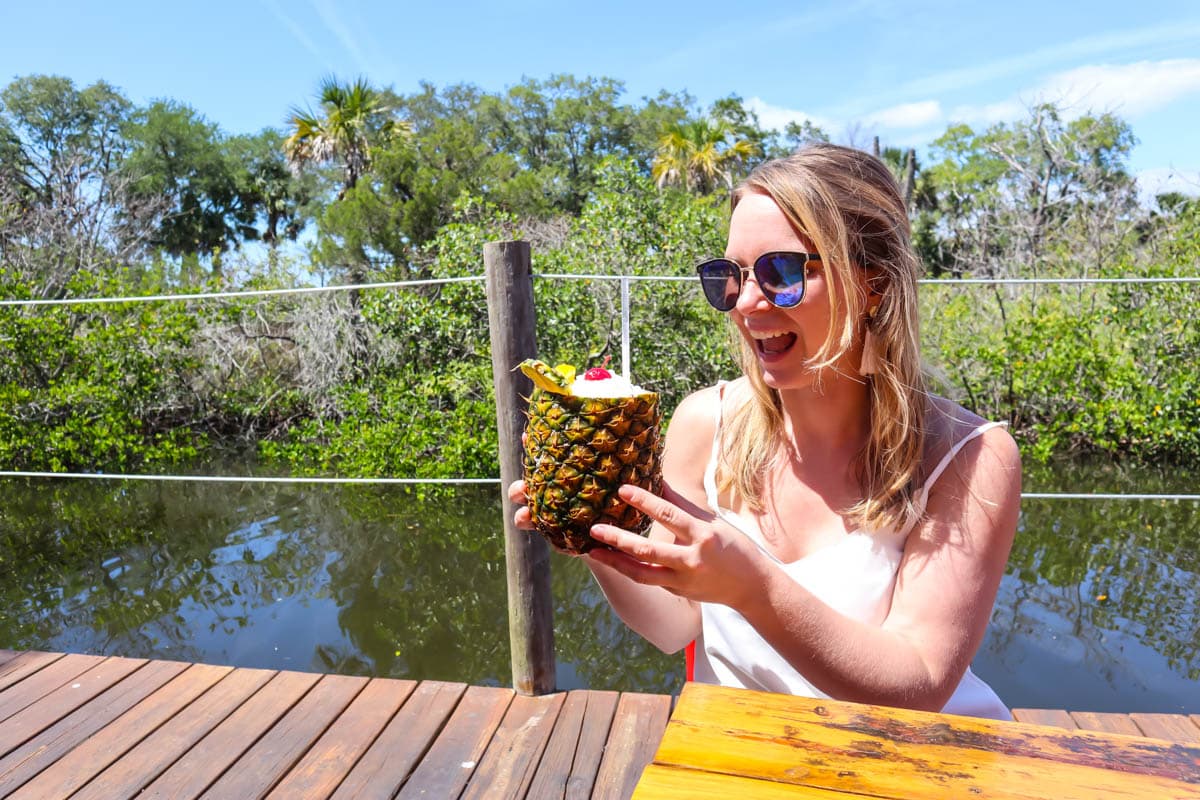 BEST PLACES TO EAT IN ST PETERSBURG, FLORIDA (+ A Food Tour!)
Visit St Petersburg…. for trendy one-of-a-kind places with a relaxed vibe.
Kick off your time in St Petersburg with a food tour, and you're guaranteed to discover a heap of places you want to return to! Eat St Pete introduced us to some incredible eateries, all with great stories, passionate owners and delicious food. Highlights included Hawkers (an Asian street food restaurant), Brooklyn South (a cheese store), Buya (amazing noodle bar), and The Hyppo (gourmet ice pop store). Our guide Deborah was full of stories about the areas around Central Avenue, including info on the mural scene, shops and recent developments. It really was a great intro to St Pete.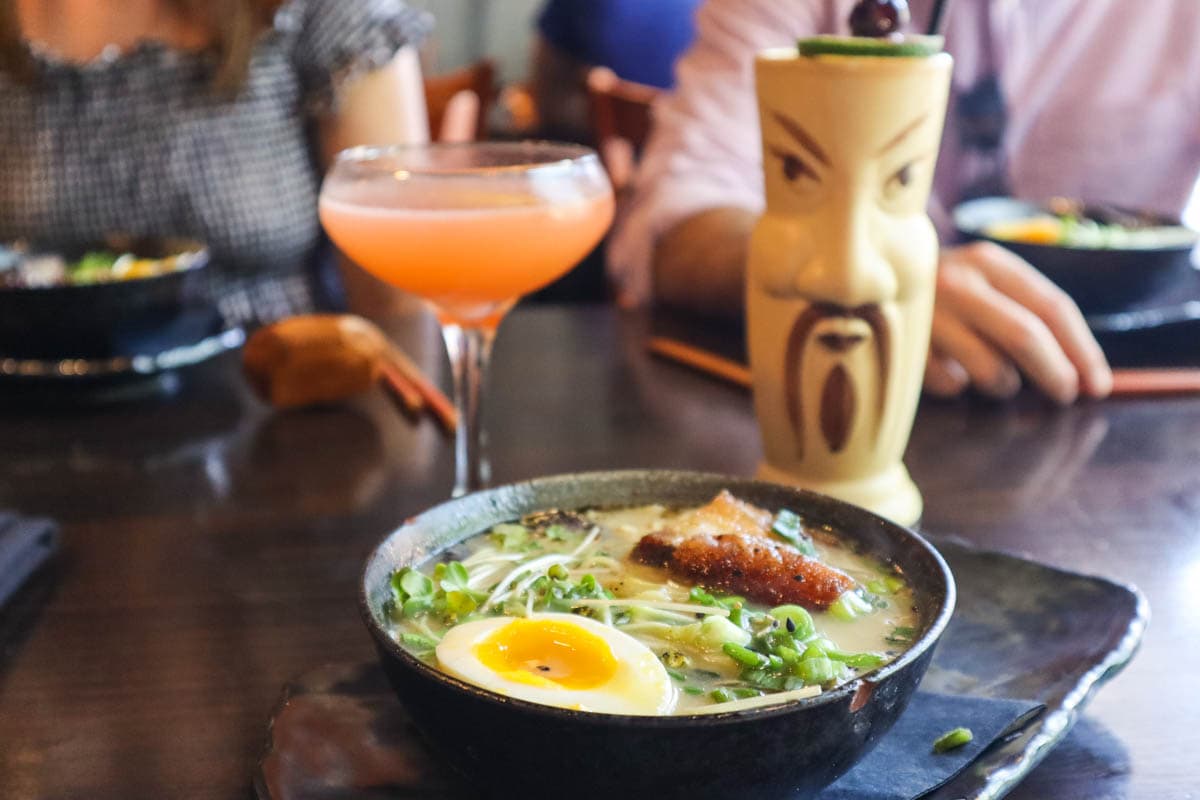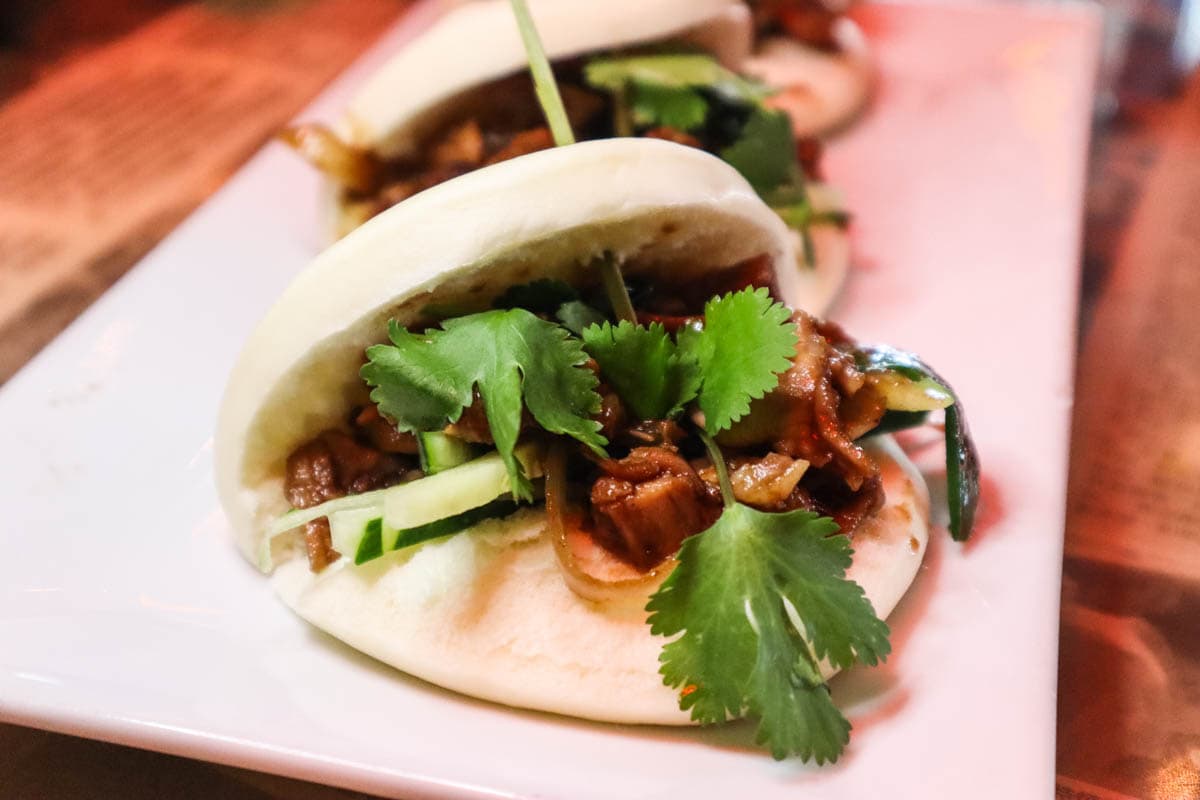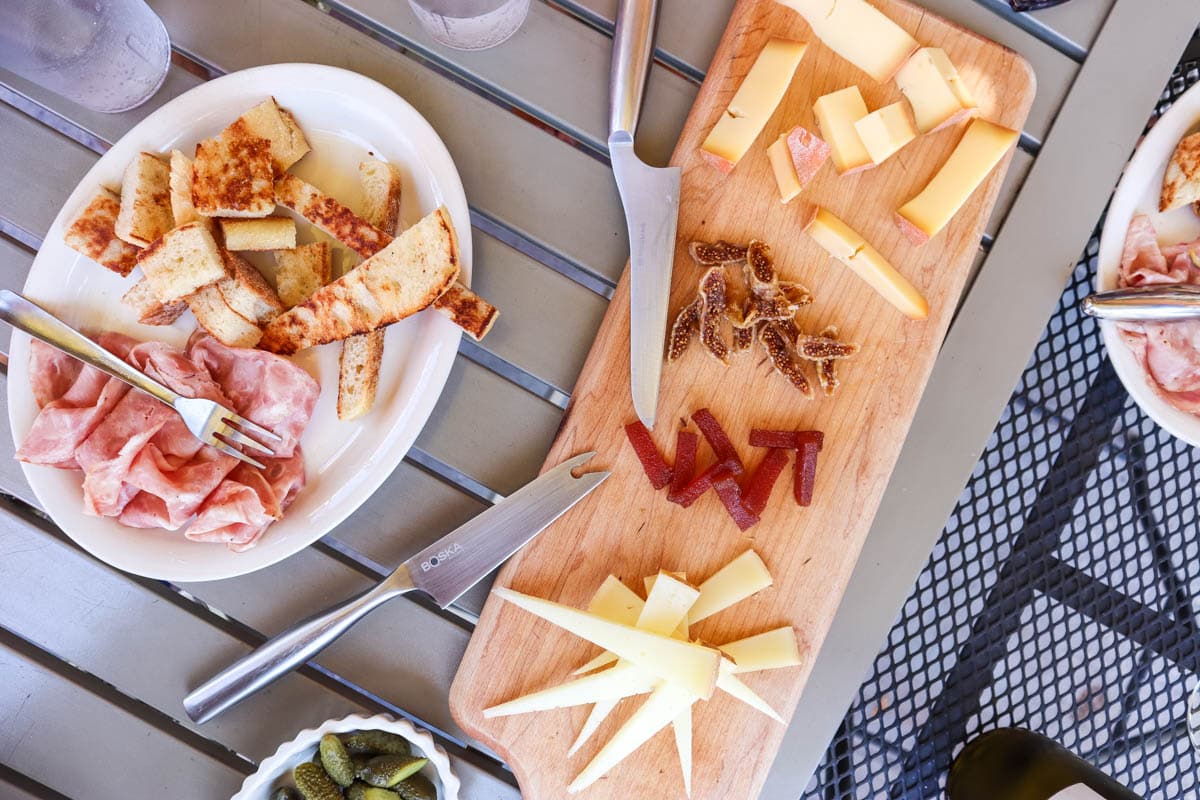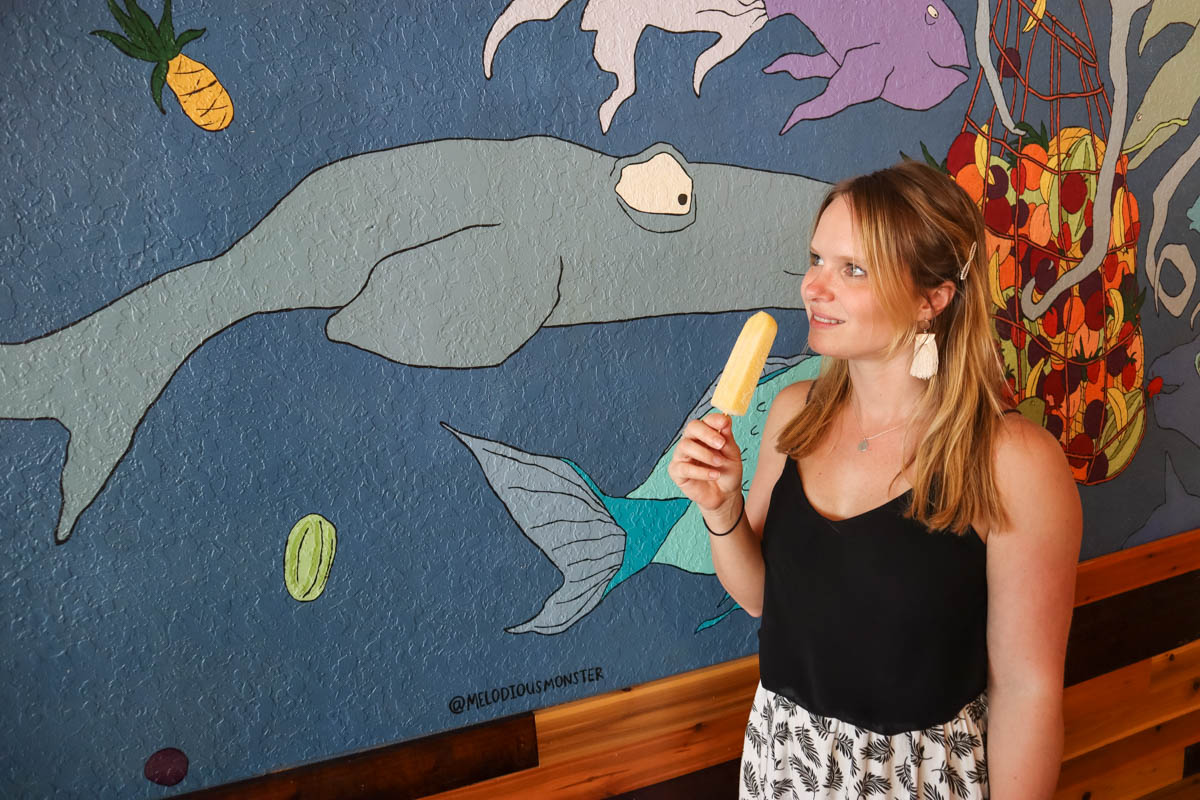 Bodega's famous Cuban sandwiches draw crowds from all over St Petersburg, and with good reason – they're SOOOO delicious! We enjoyed one with a side of their jicama slaw (fyi jicama is a type of white turnip), which contained pineapple, mango, coriander and chilli. We also chose to nip next door to the juice bar, where you'll find plenty of fresh and creative concoctions. As for that Cuban sandwich? That's the kid of sandwich I'll dream about for years to come.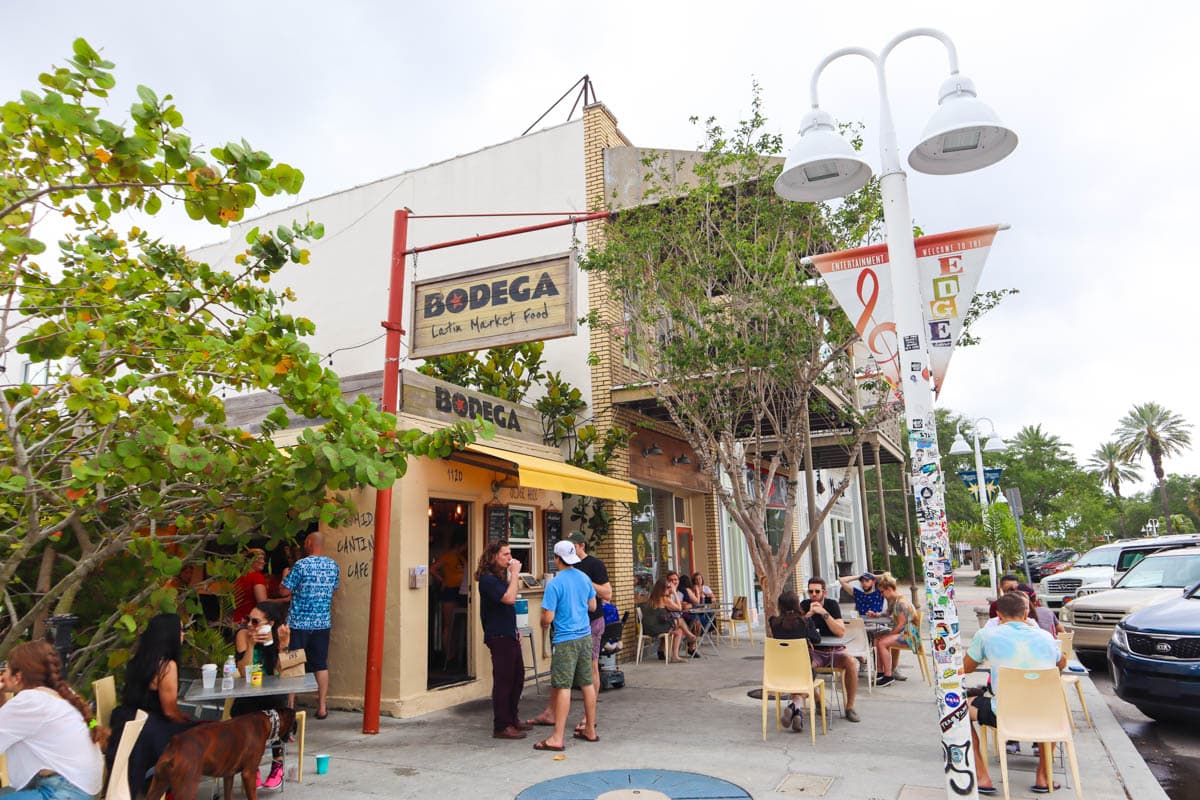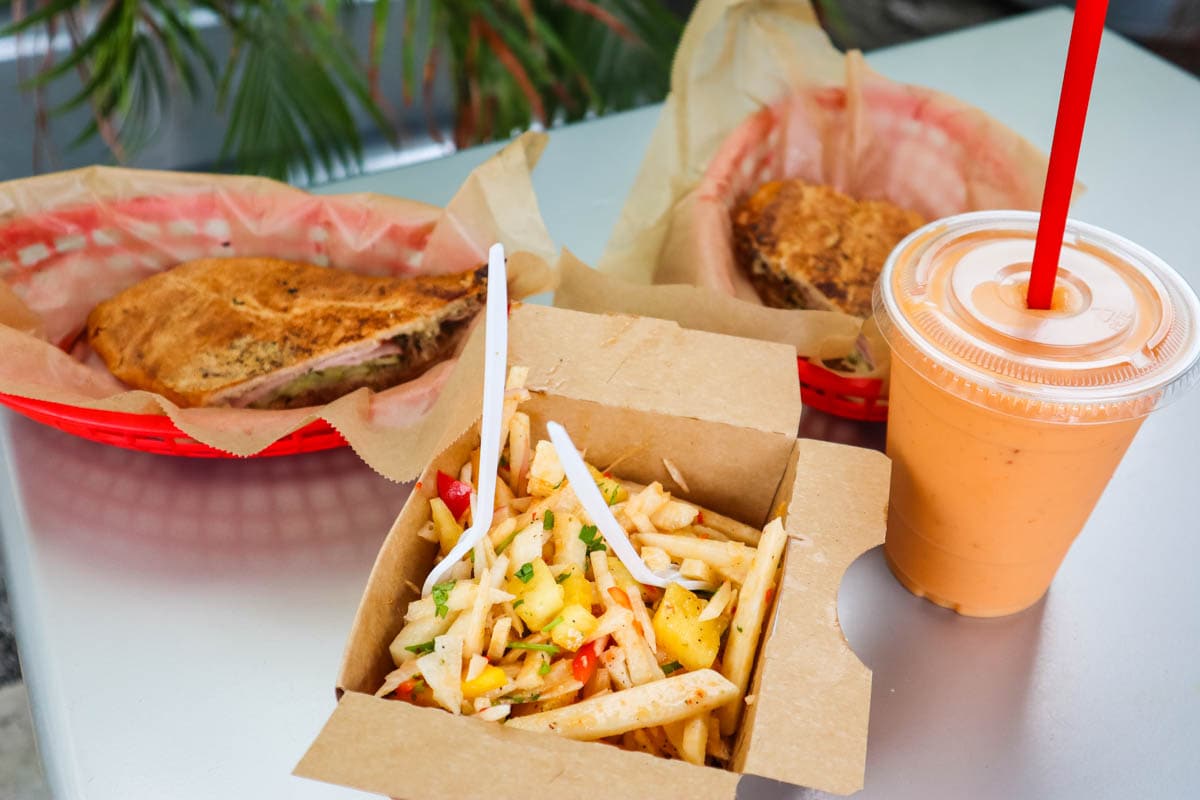 Ramen is one of my favourite foods, so a trip to Ichicoro Ane was high on my priority list when we rolled into St Pete. Set in a dark, underground lair, this is a large restaurant with an open kitchen. We sat at the bar, with a view straight to the chefs – great to watch the masters at work! Serving Japanese food with a bit of a twist, expect big bowls of ramen, sashimi, steamed buns, yakitori skewer and donburi rice bowls. The star dish for me? A spicy grilled avocado topped with soy, chilli oil, sesame and fried garlic. What a discovery!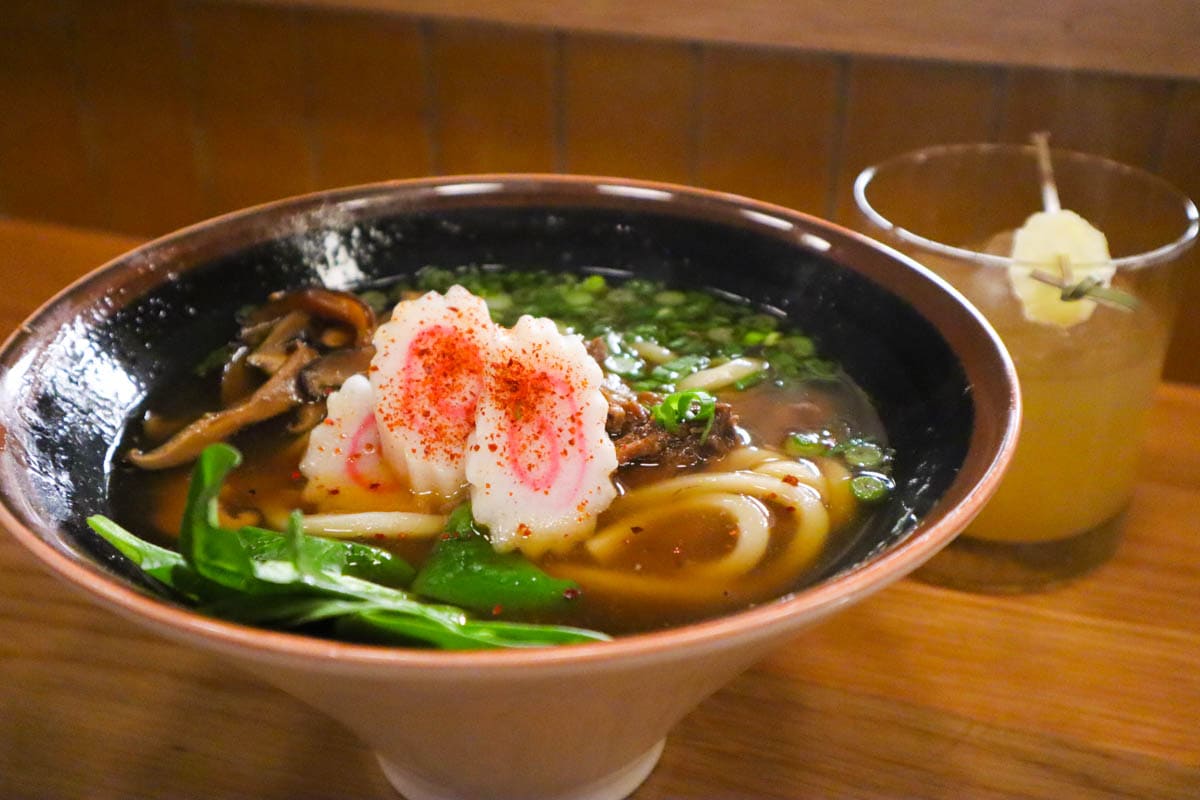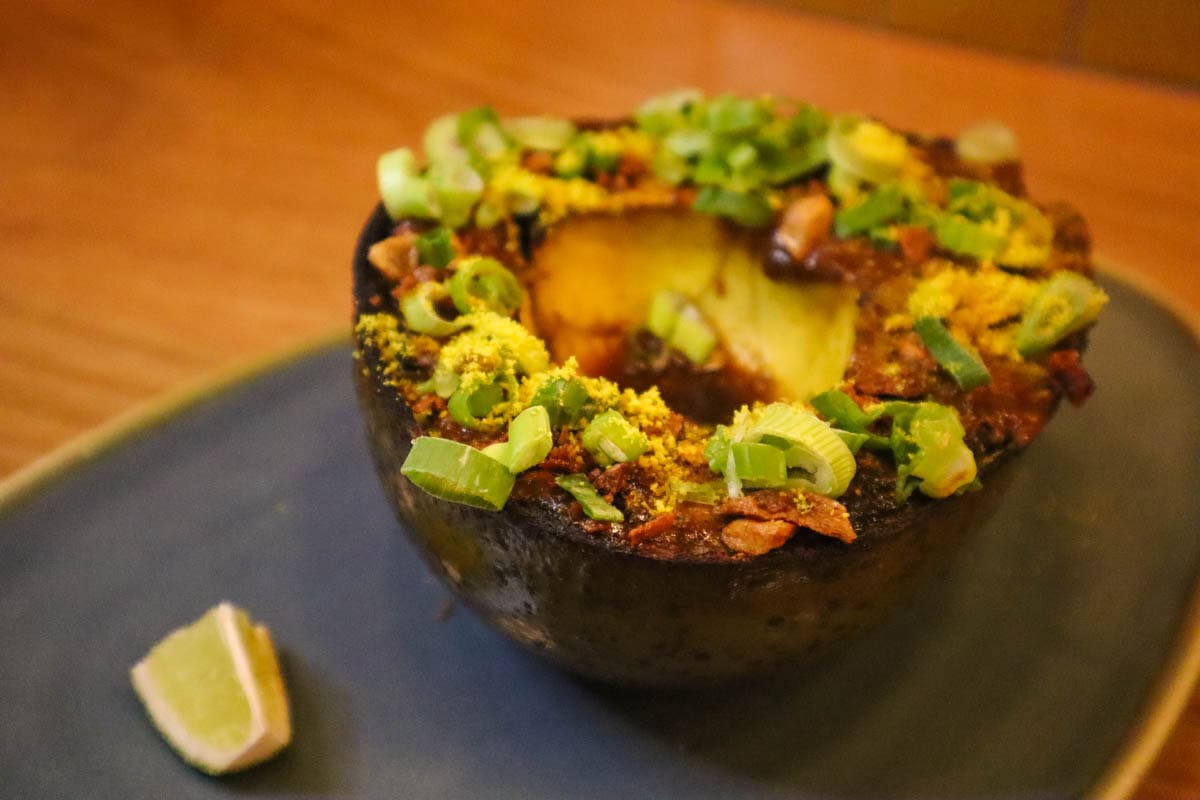 A little way up the coast from St Pete's Beach is Salt Rock Grill. It's a fine dining restaurant serving up some of the best seafood in the area. When we visited on a weekday evening, it was absolutely packed and there was a real old school buzz in the air. Along with high quality fish and seafood (lobster, shrimp, scallops) you'll also find a comprehensive menu of steaks. I'd recommend a surf and turf – I picked mine with blackened shrimp instead of lobster and it was great!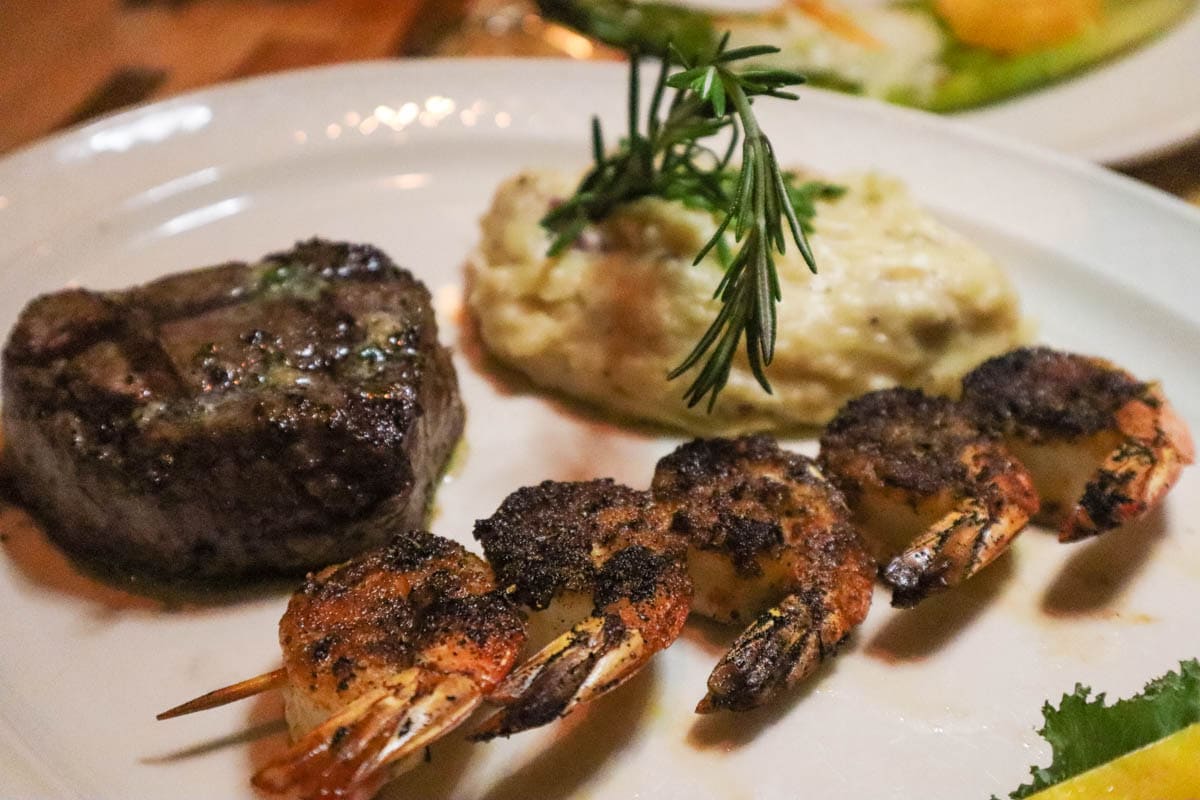 TOP PLACES TO EAT IN CRYSTAL RIVER, FLORIDA
Visit Crystal River…. for cute one-of-a-kind places with a relaxed vibe.
How adorable is this place?! There are only a few tables in this tea shop / gift shop / café, but it's a lovely place for a light brunch or lunch. Once you've picked from home made quiche, paninis, avo toast or soup, be sure to have a little look around the store. I spotted plenty of things I wanted to buy!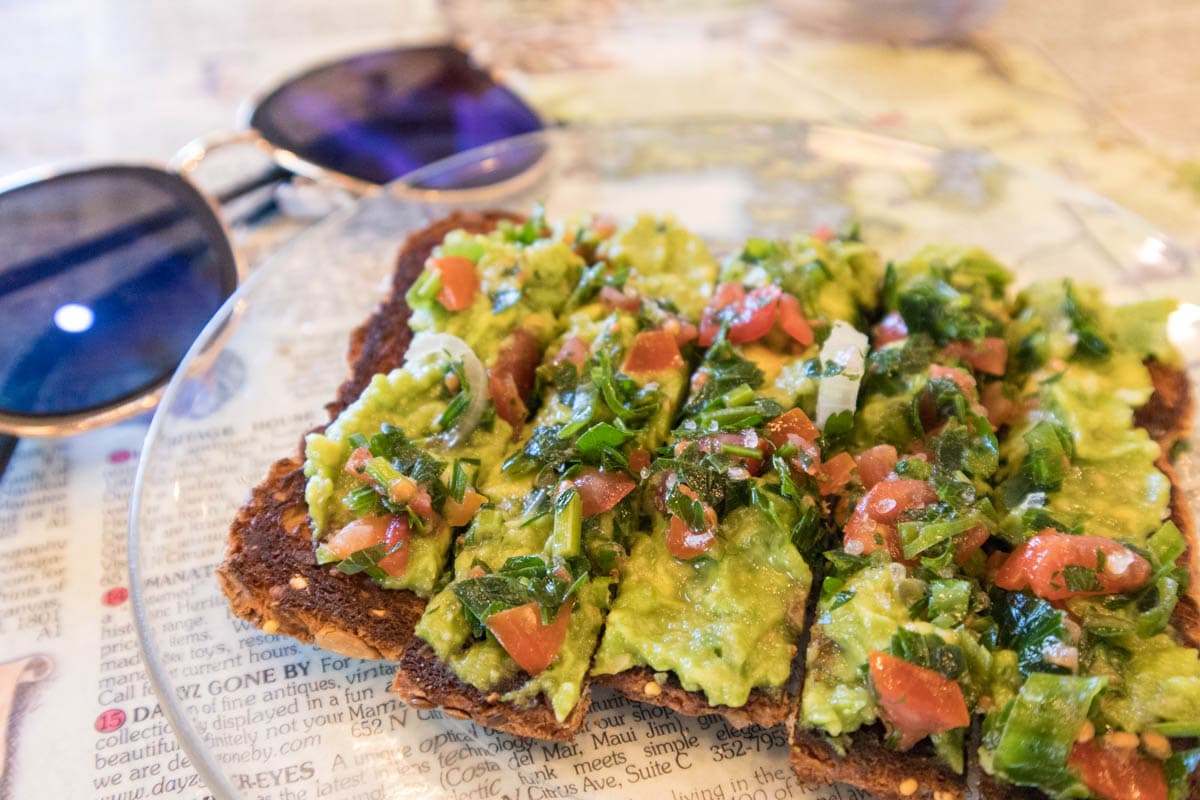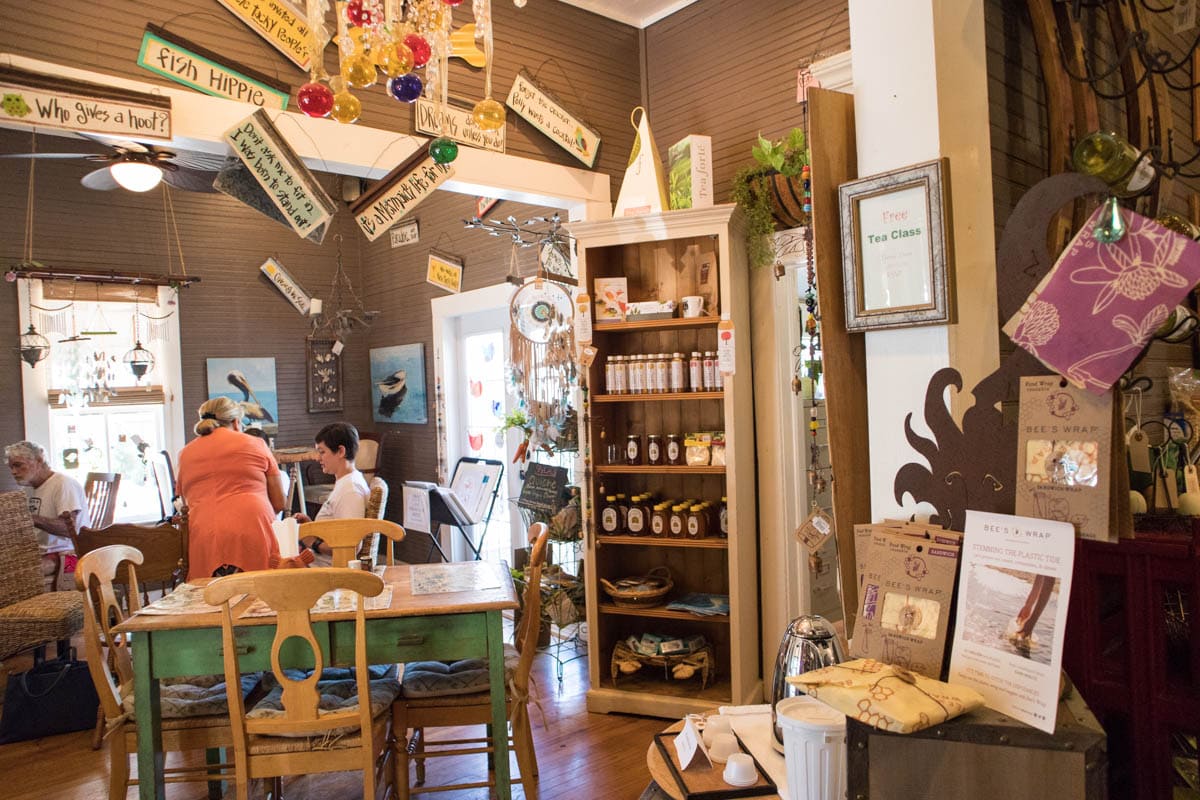 With an emphasis on healthy eating, this roadside restaurant backs right onto the water. After a long flight from London, we headed straight here for a light meal of zingy ceviche and a shrimp and kale salad. It was just what we needed after working our way through bread rolls and curries on the plane. The interiors are very cute too, with a wall made from old doors, and some vintage nic-nacs.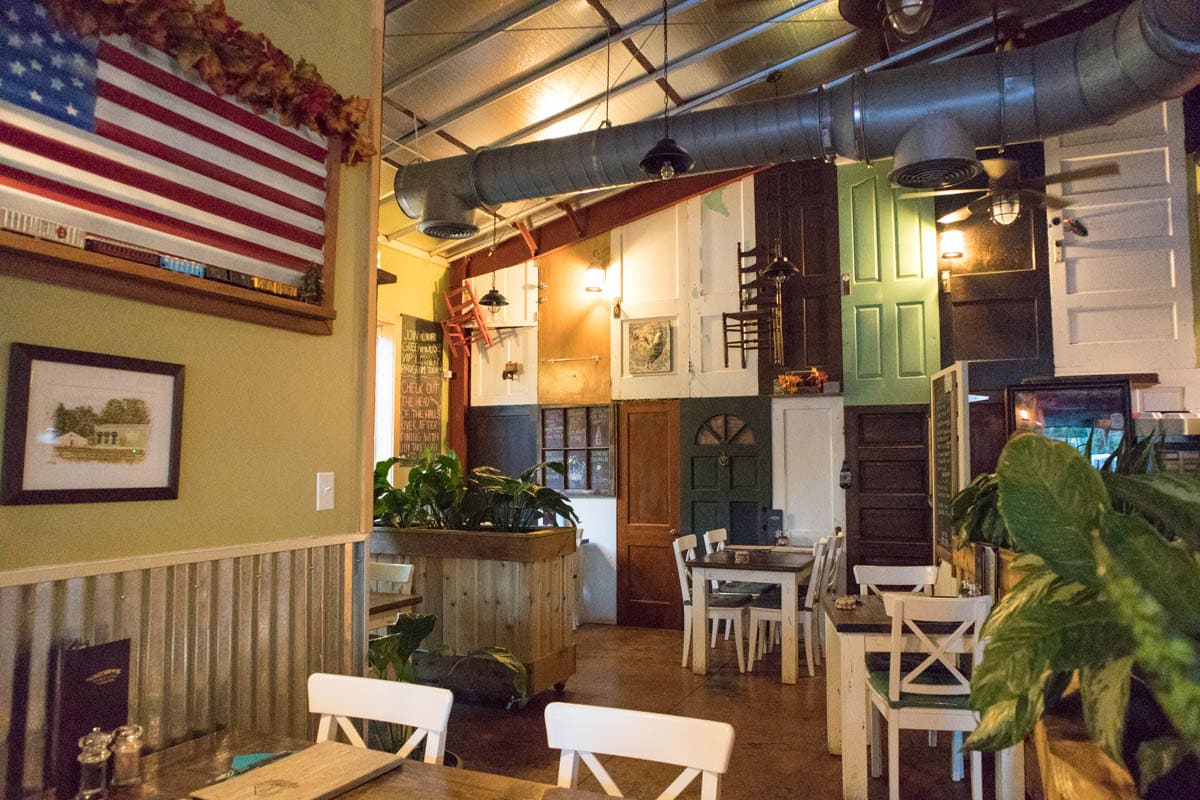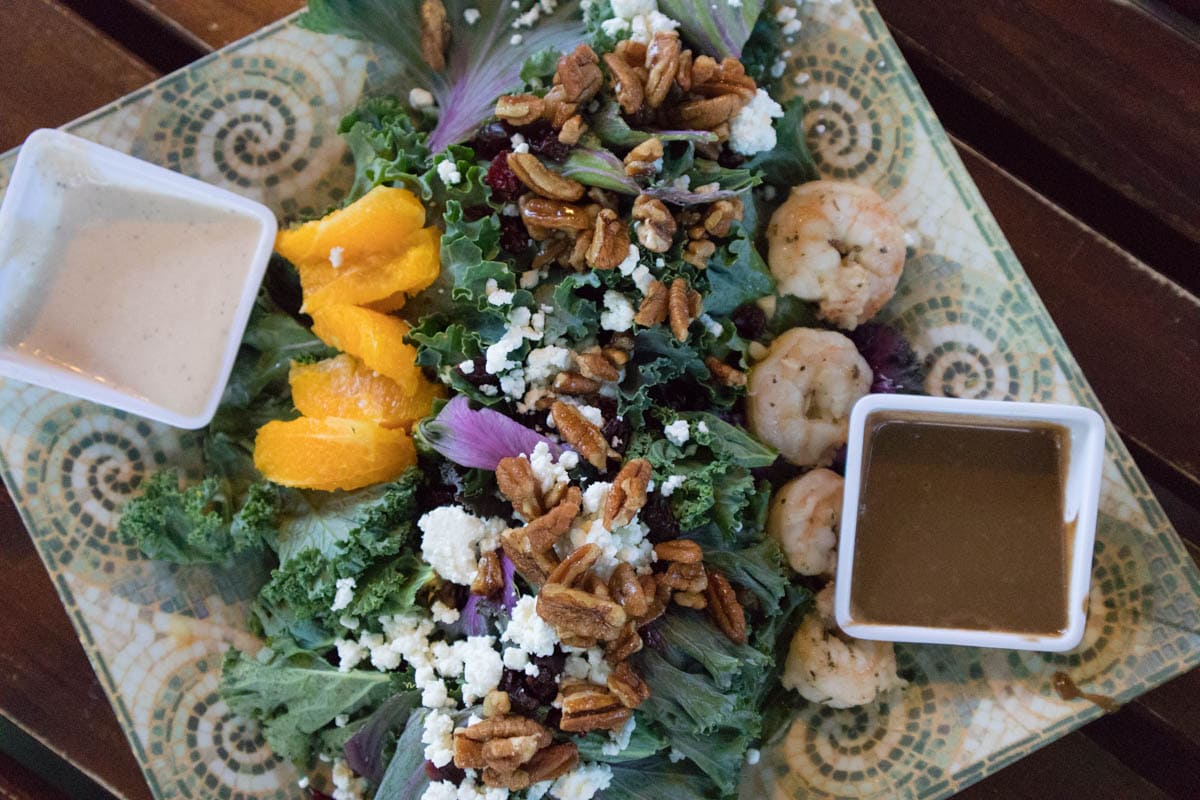 ---
If you're looking for information to make the most of your time in the Sunshine State, don't miss my Florida travel guides:
A big thanks to Visit Florida and the local partners who collaborated with us on this trip – Visit Tampa Bay, Visit Pasco, St Pete and Clearwater and Discover Crystal River. Also thanks to Hertz for our lovely Chevy to get us around the state! As always, all opinions are my own!
Enjoyed this post? Pin it for later…