Escape the crowds in Orlando and Miami and head to Martin County – the REAL Florida.
For many, holidays in Florida are focused on two things: theme parks and beaches. With warm weather pretty much guaranteed, the state receives planeloads of tourists every week. But beyond Orlando's adrenaline rides, Miami's nightlife and the idyllic beaches of the Keys… what else is there?
Well, around two hours north of Miami is Martin County. With miles of untouched Atlantic beaches, nature, plenty of art and culture, incredible wildlife, top places to eat and fun activities for all the family, it really is a great holiday destination. With Stuart (the heartbeat to the region) being voted America's Happiest Seaside Town, I couldn't wait to find out what made it so special.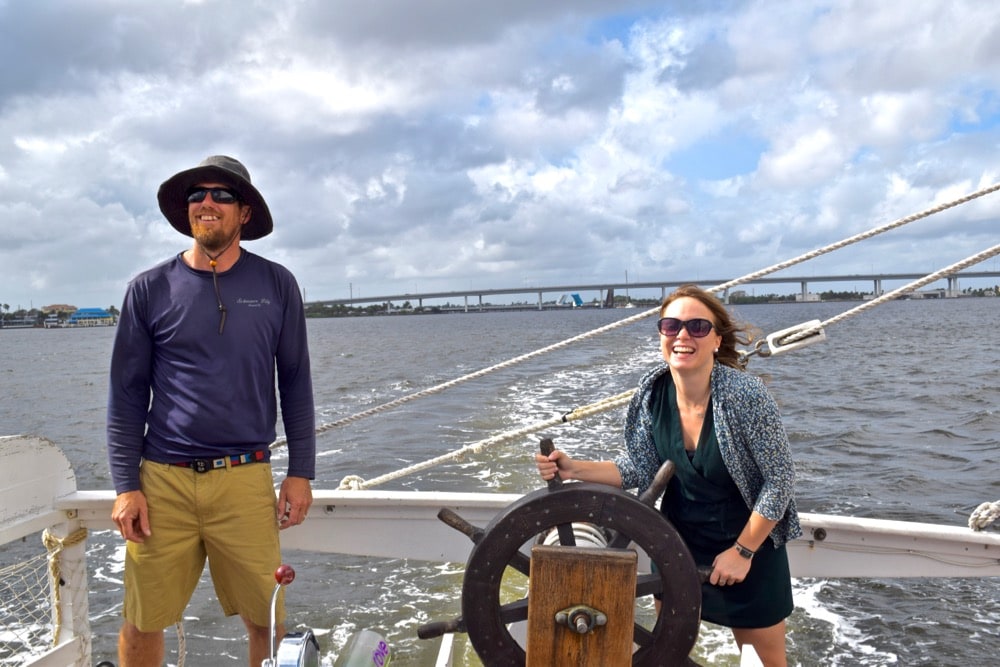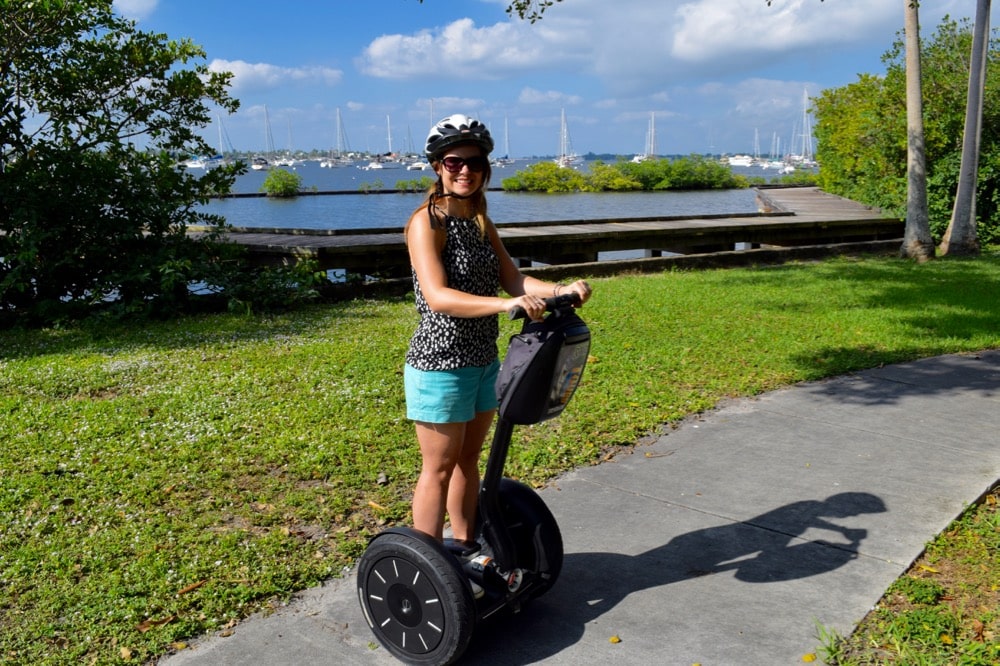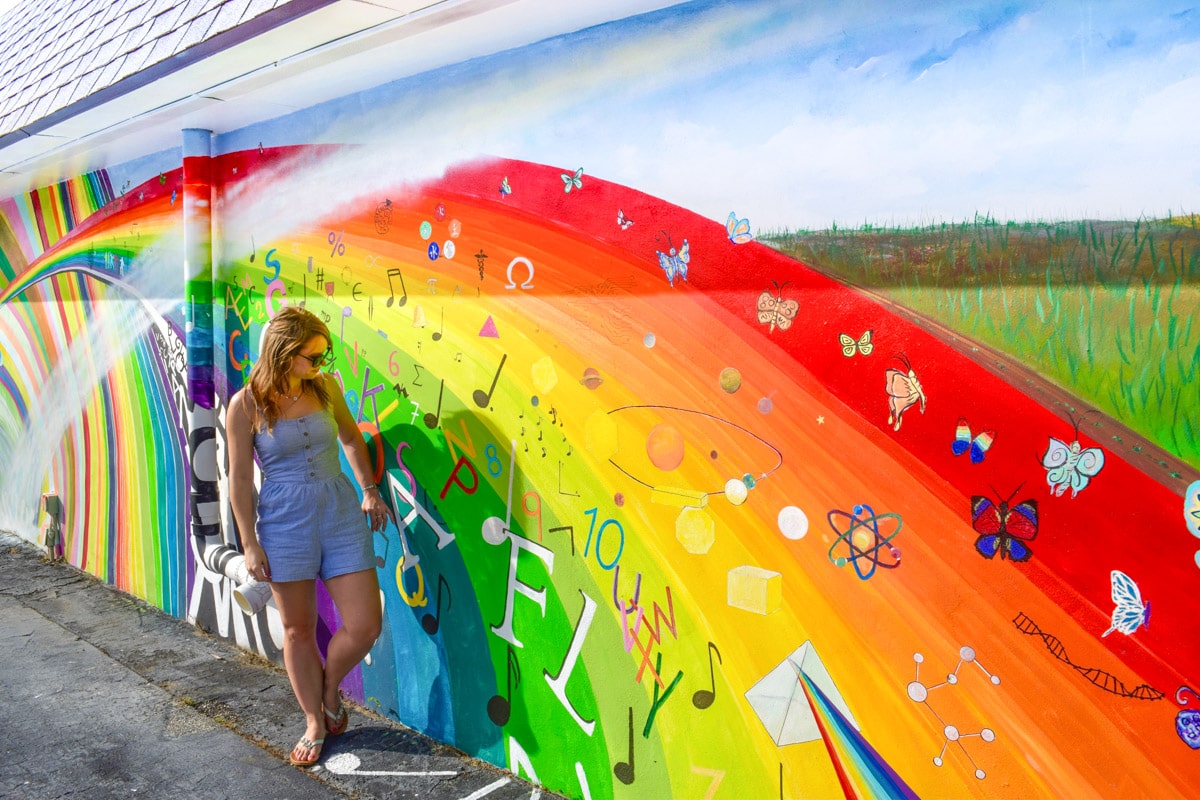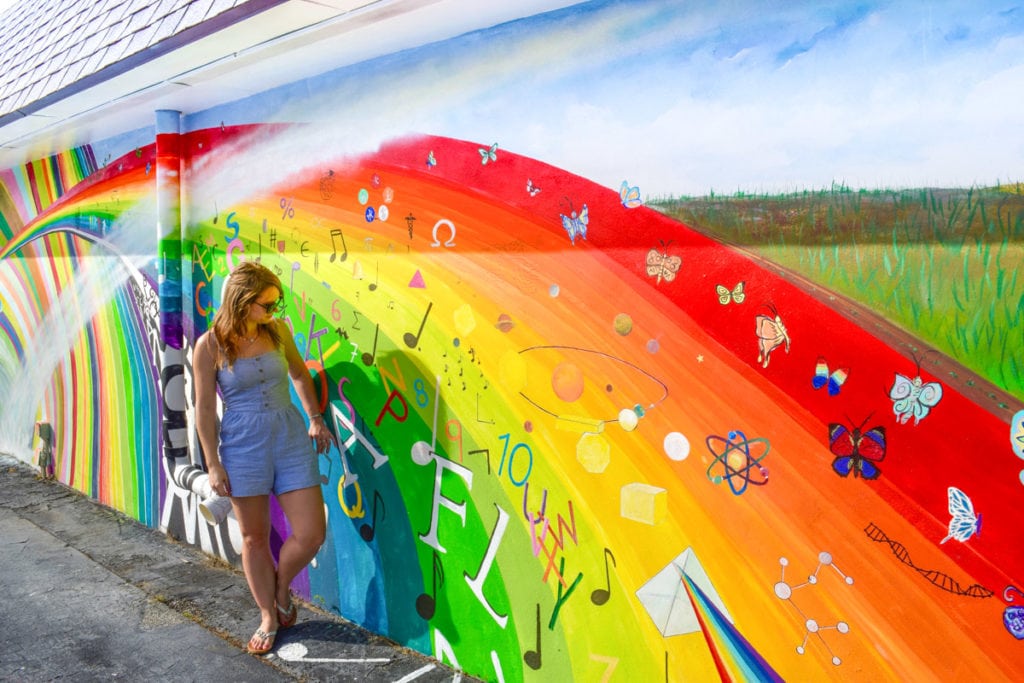 From stand up paddle boarding alongside dolphins at sunset and whizzing around on segways, to perfect sunsets and fascinating history… let me introduce you to Martin County!
Check out my video then scroll down to find out all about Martin County…
Where Is Martin County?
So you may not have heard of Martin County! Until a few months ago, I hadn't either. But you'll know Miami, and may have heard of Fort Lauderdale and Palm Beaches. Well, Martin County lies on Florida's east coast, around a two hour drive north of Miami.
Key towns and cities in Martin County include Stuart, Indiantown, Jensen, Hutchinson Island, Palm City and Hobe Sound.
How Do You Get To Martin County?
When it comes to tourism, Florida is the second most popular state to visit in the US, making it easily accessible by air. Four international airports (Palm Beach, Fort Lauderdale, Miami and Orlando) are within a few hours drive – Palm Beach International being closest at just over an hour away. I opted to fly from London to Miami with British Airways.
Once at the airport, hire a car to really make the most of your time in Martin County. Nothing beats a great road trip! I booked with Hertz and picked up a Jeep Patriot at Miami International Airport. From there, the route was simple – almost one highway the entire way from Miami to Martin County.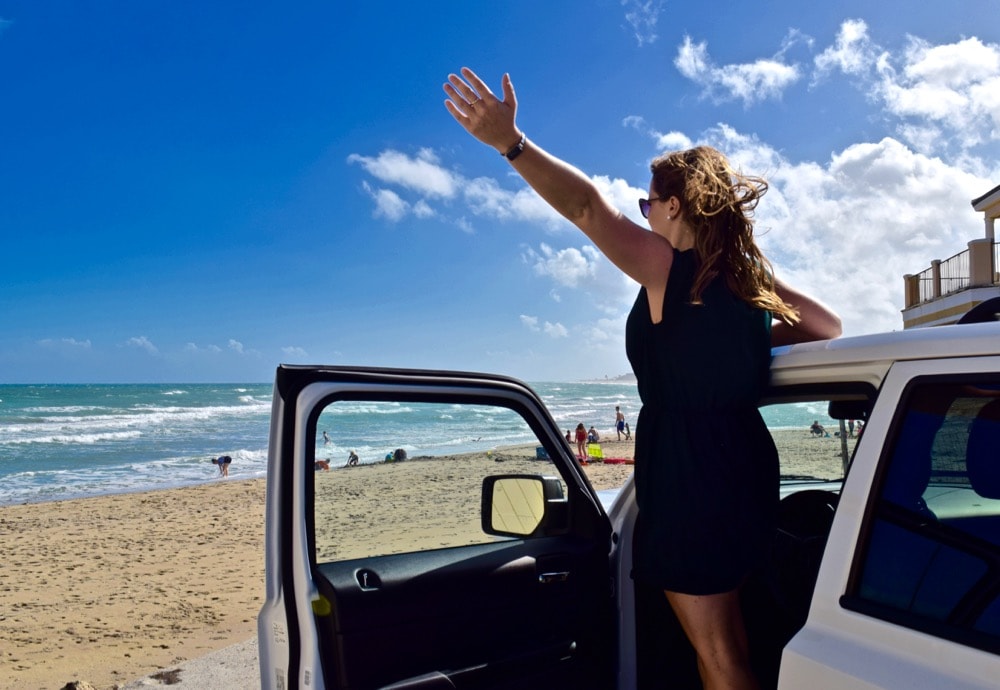 Things To Do In Martin County
From boat trips and paddle boarding, to live music, great food and shopping, Martin County has something for everyone.
Stand up paddle boarding: Beginner or pro, stand up paddle boarding is a must-do when visiting this region. Having never done it before, I was very apprehensive! Leisa from Zeke's Surf and Paddle was an amazing teacher, giving simple instructions and filling me with confidence. I didn't fall in once! It's an activity that you can take at your own pace, and Leisa spoke of people over 80 years old taking part in her sessions! The most magical part? A small pod of dolphins swimming past at sunset.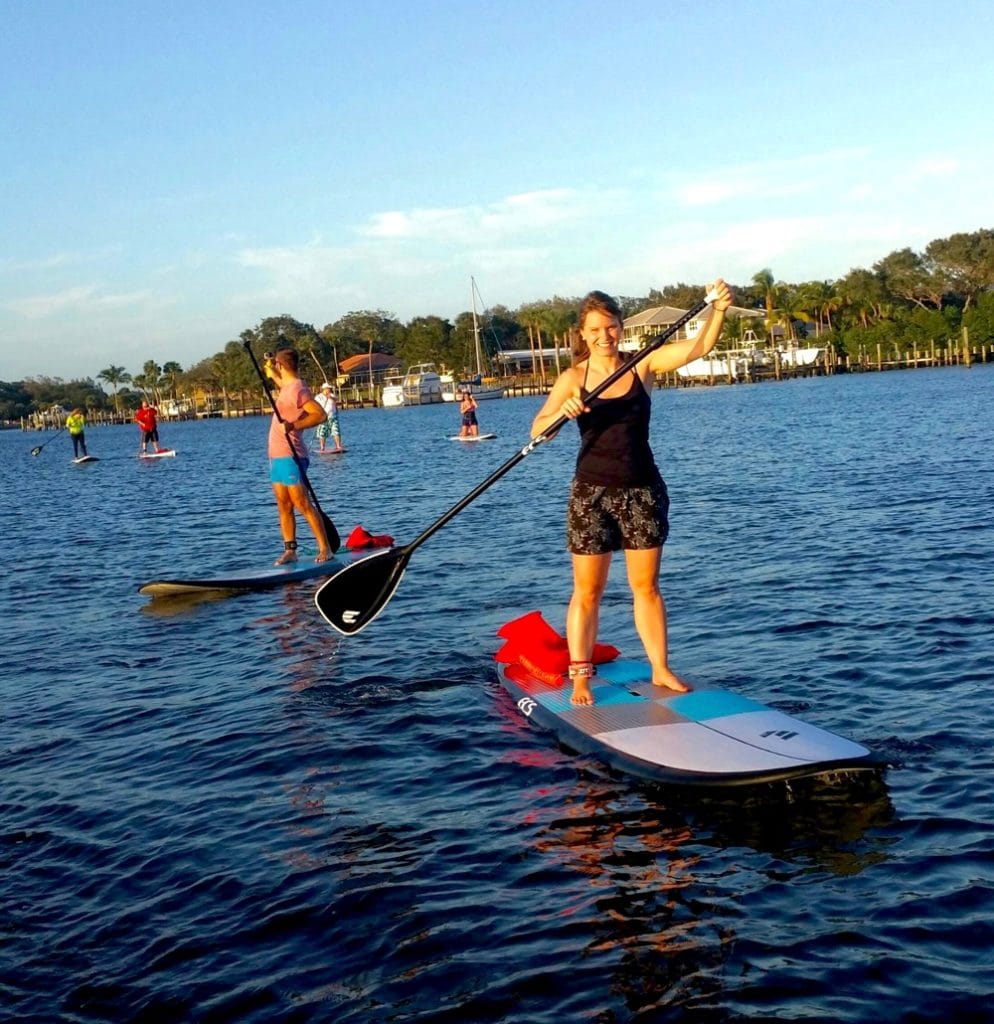 History: Located on Florida's "Treasure Coast" (named after the huge amount of shipwreck treasure found in the Atlantic) Martin County has a fascinating history. To find out more, head to the House of Refuge – built as a safe place for shipwrecked sailors along the Atlantic's sparsely populated coastline. Meanwhile The Elliott Museum is filled with memorabilia, classic cars, art and plenty about the region's history.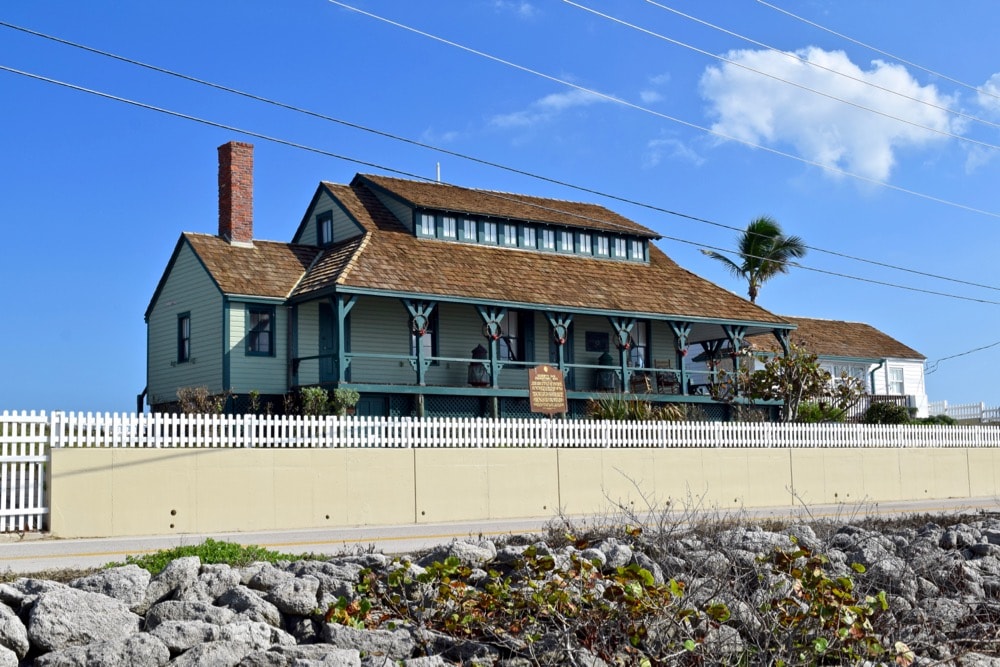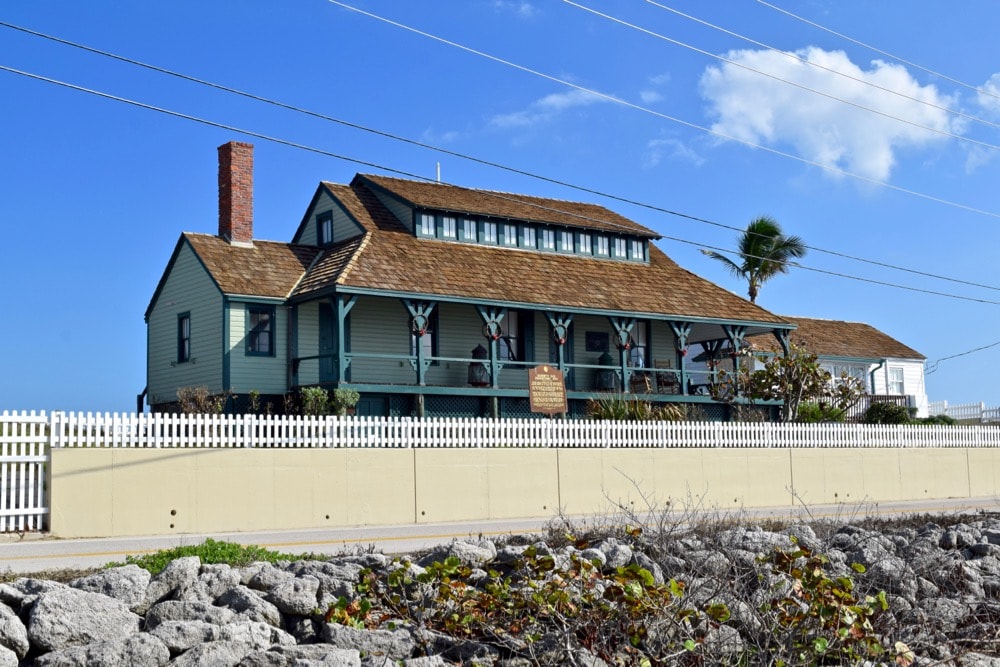 Explore Stuart: Stuart really is the heartbeat of this county, and there's plenty to see and do on foot. Downtown is full of colourful buildings – it reminded me of a movie set! Stuart Heritage Museum is packed full of fascinating and quirky artefacts from the town's past. Meanwhile, the majority of the stores in downtown Stuart are independent. There's a huge focus on shopping locally, and as you wander from beautiful fashion boutiques to quirky stores selling hot sauce and antiques, there's an unmistakeable sense of community.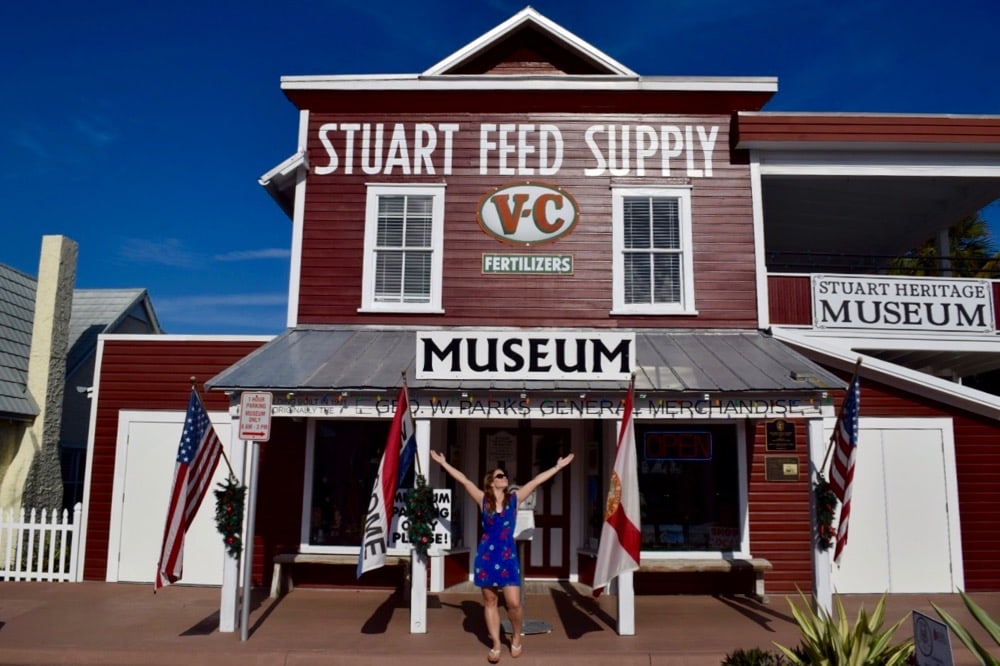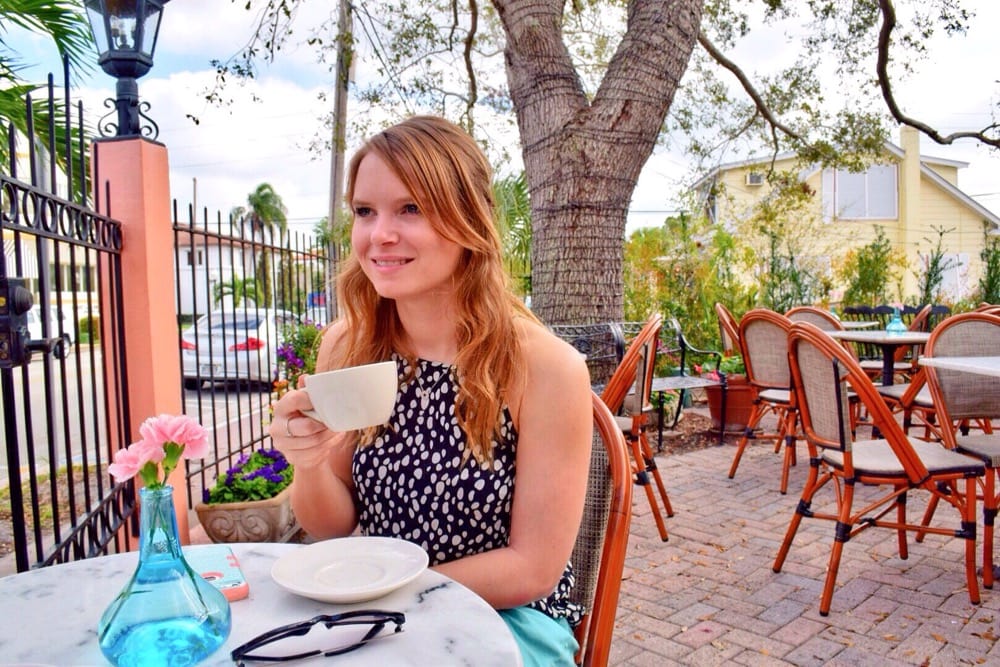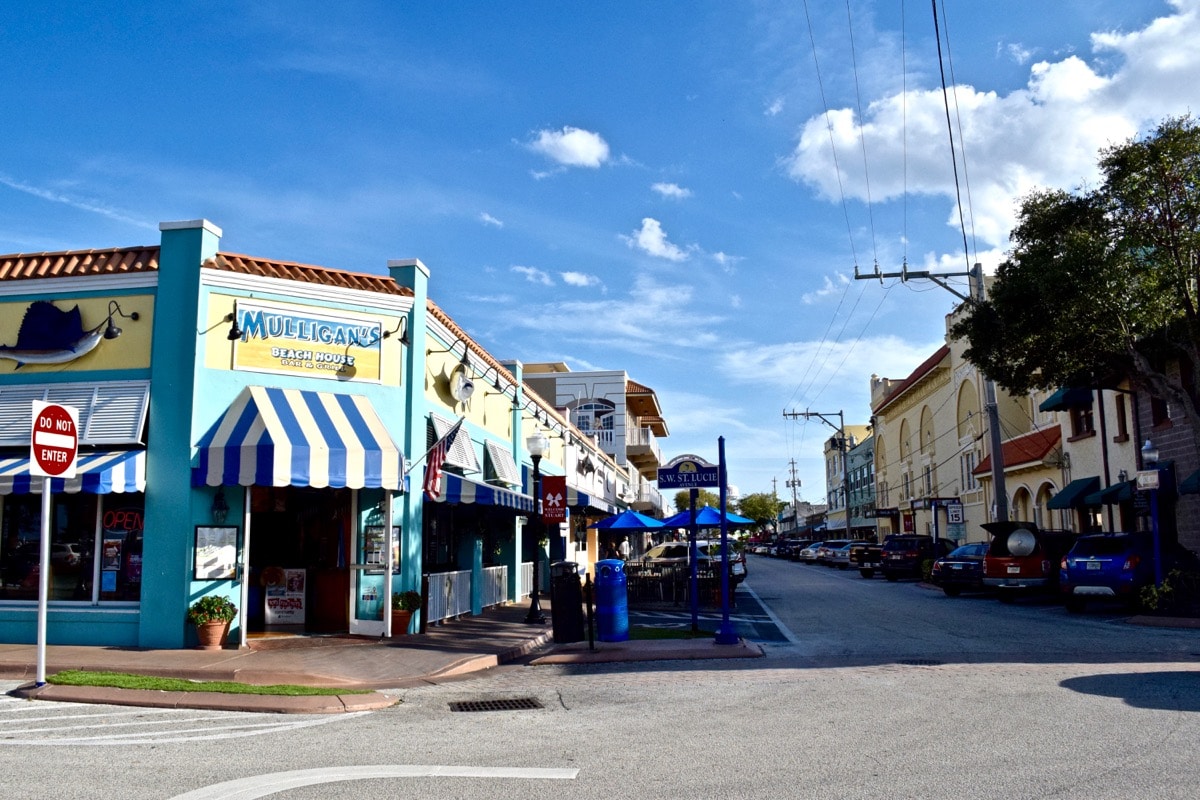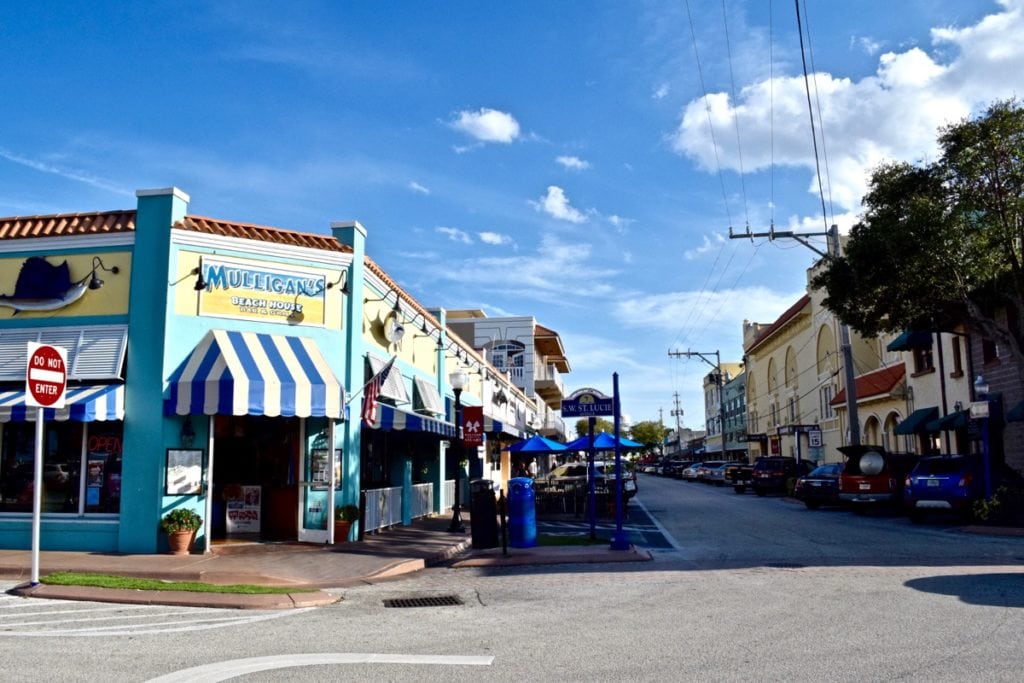 Sundays in Stuart: If you only have one day to see Stuart, make it a Sunday! Kick off your morning in Downtown at the weekly market, which sells everything from locally caught crab and delicious pastries to flowers, jams and clothes. Then continue your day down on the riverwalk for Rock'N Riverwalk – a free weekly concert right on the water. The vibe in the area is amazing!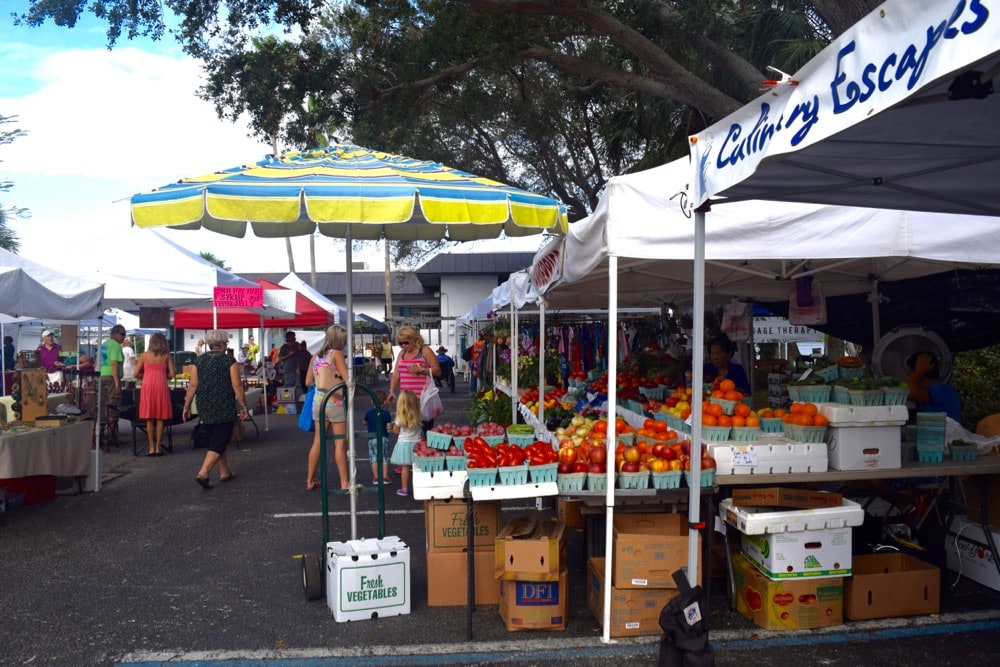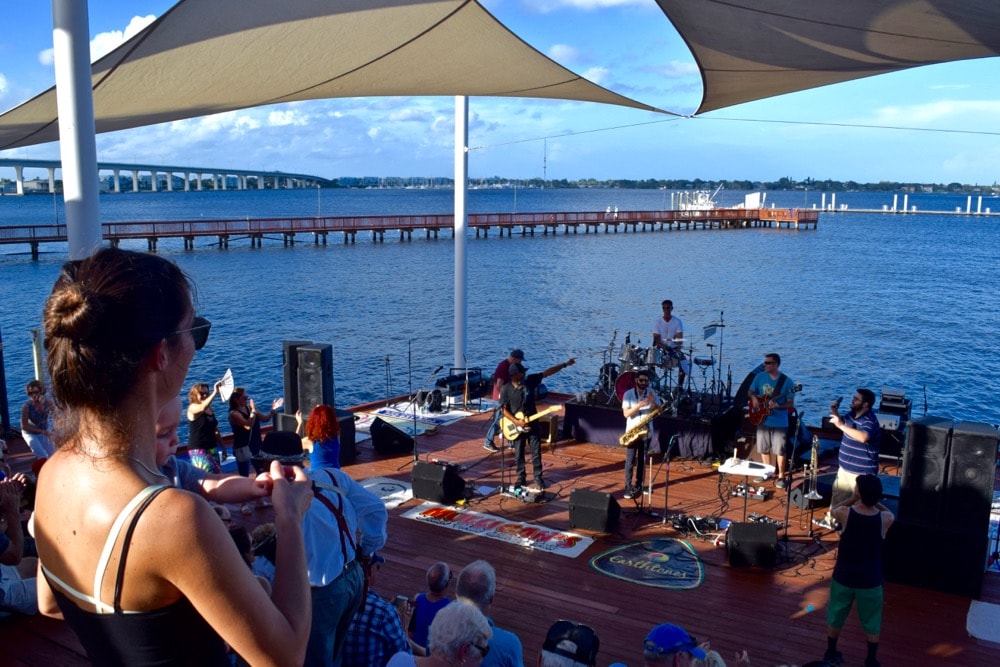 Hit the beach: There are plenty of beaches within Martin County with Stuart Beach and the bays along Hutchinson Island being my favourite spots. For a more dramatic experience, head south to Blowing Rocks Preserve – where the limestone ridge causes waves to thrust water high in the air!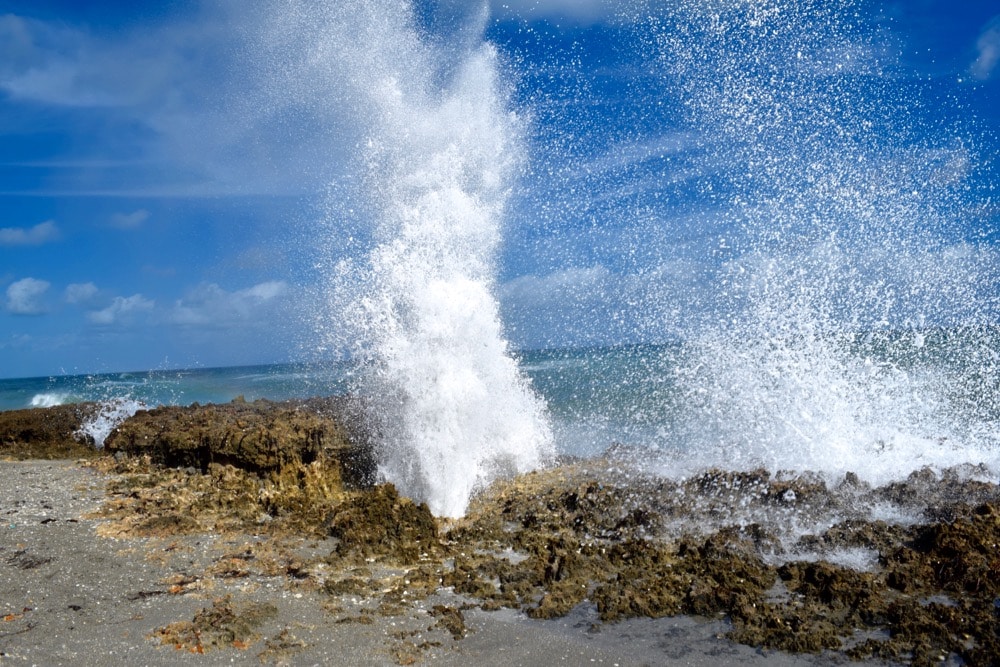 Segwaying: The most fun way to explore Stuart? By segwaying along its paths, across its bridges and along beautiful secret streets that only the locals know! Susan from Stuart Scoot was full of enthusiasm as she showed us around her neighbourhood.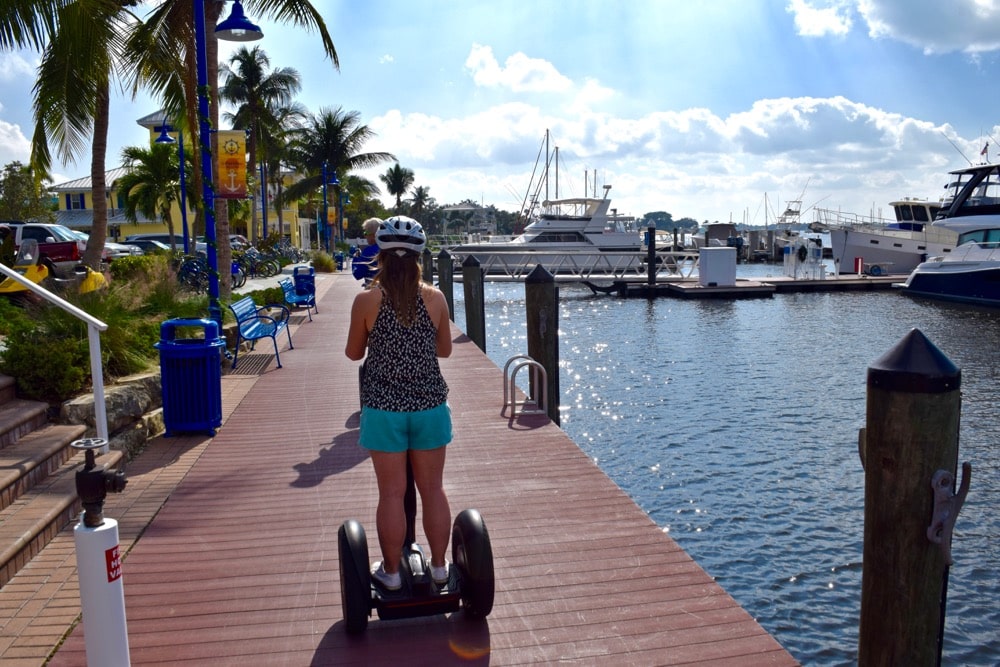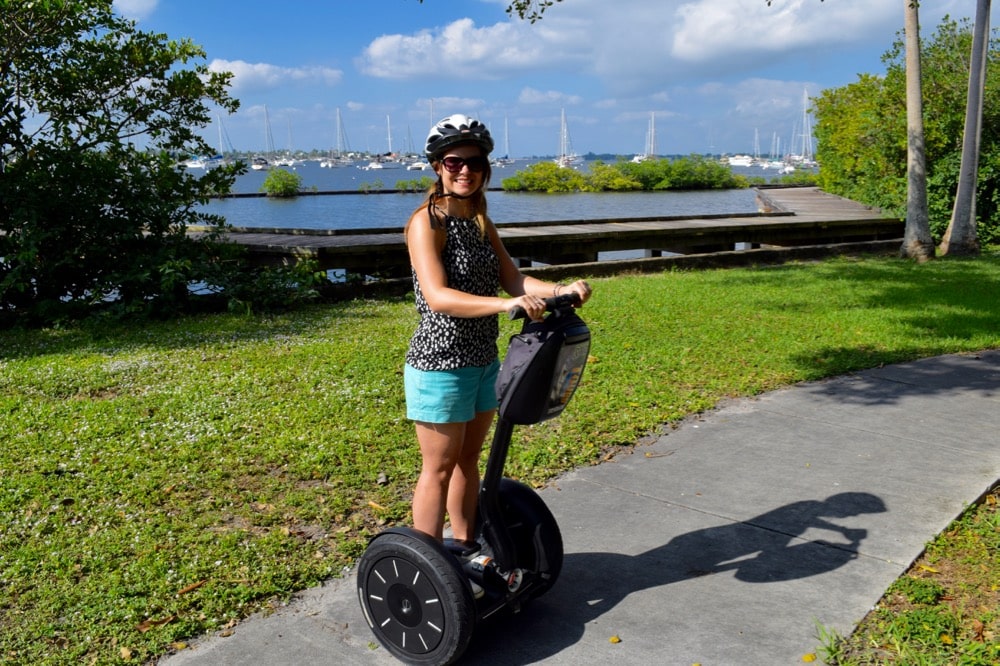 Hobe Sound: In comparison to the pristine all-American feel of downtown Stuart, Hobe Sound feels cute, quirky and off-the-wall! It's also home to an impressive outdoor art gallery! The mural project started as a way of increasing community spirit and identity. There are now over 20 murals covering walls across the town. It's easy to grab a mural map and find them yourself, but for an extra special experience, head off on a mural tour with one of the artists.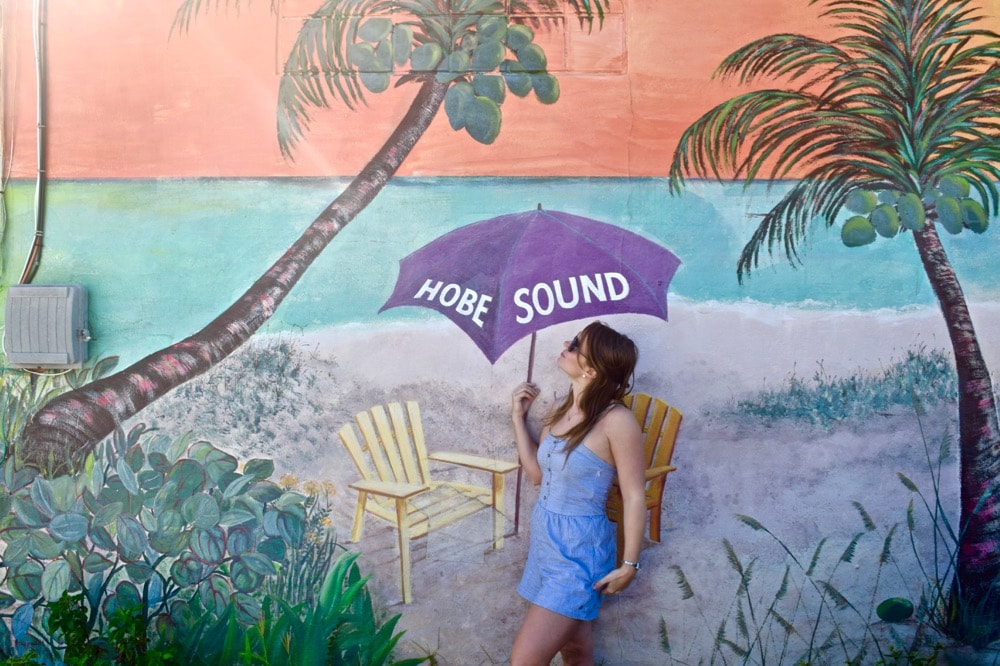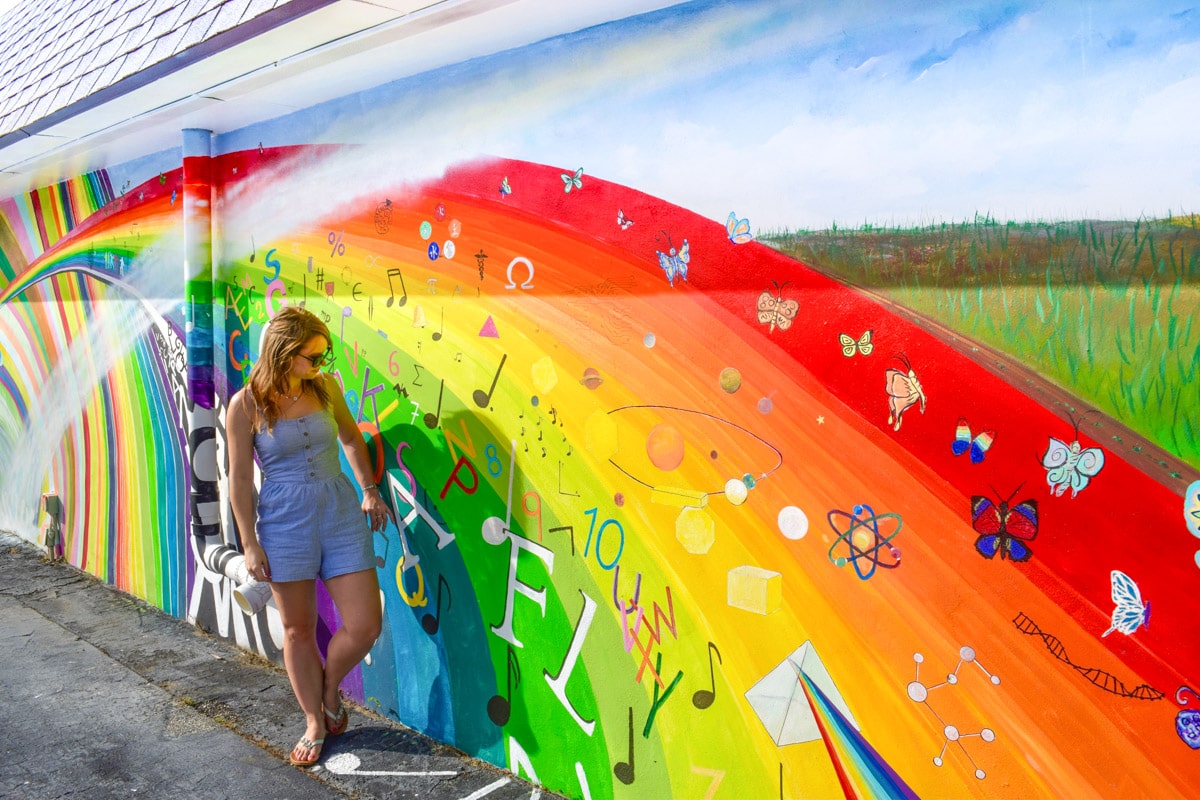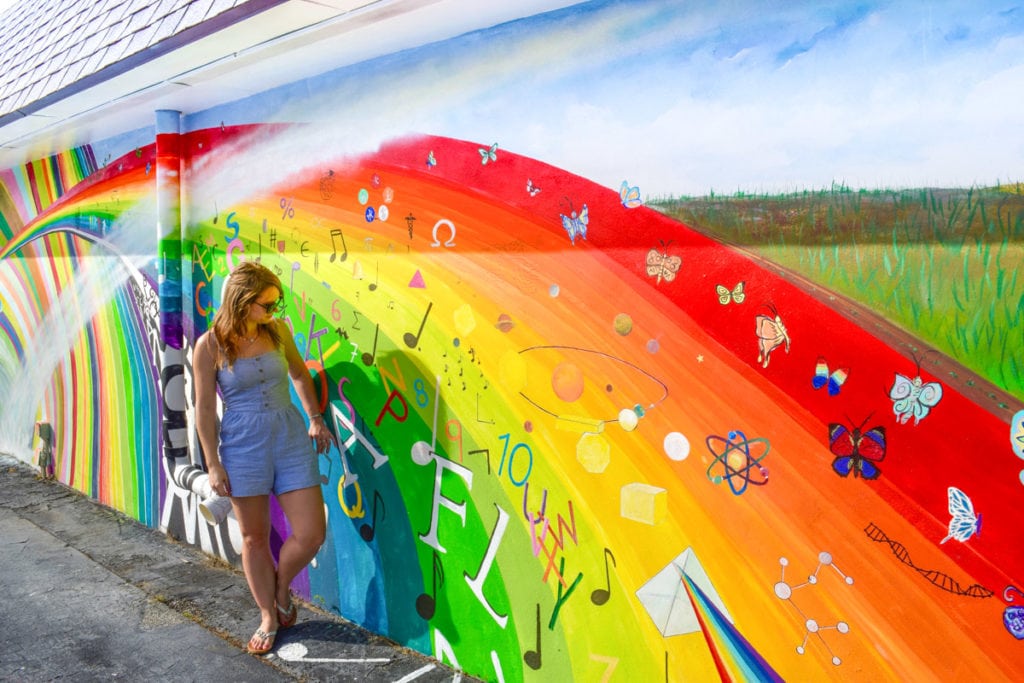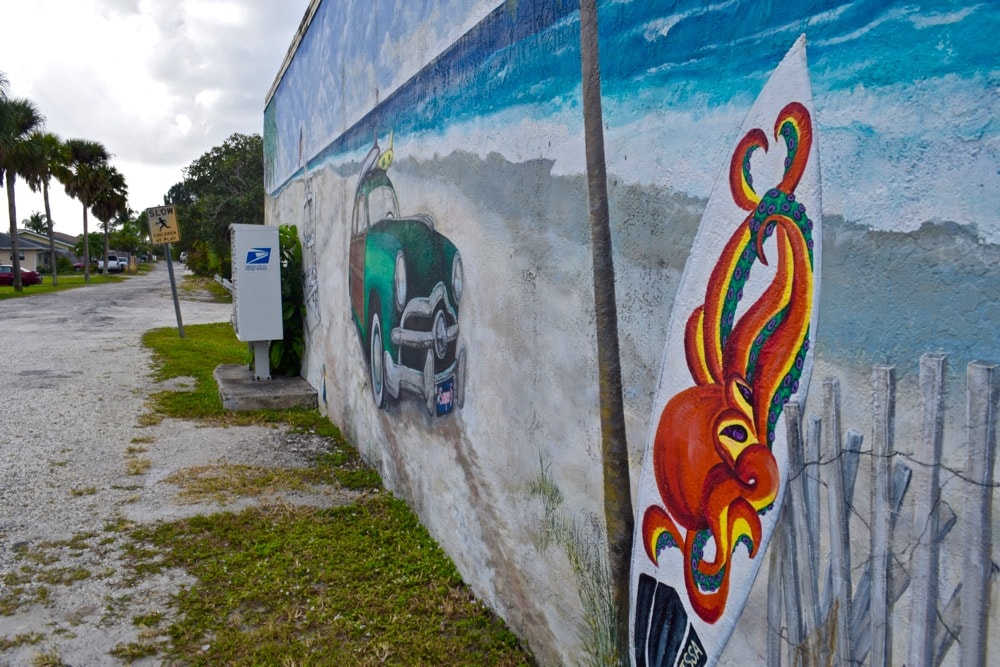 Boat trip: As you travel around Martin County, it feels like you can always see water – whether it's the Atlantic, a lake, inlet or the St. Lucie River. A trip along the St. Lucie River at sunset on Schooner Lily is my pick of the boat trips. If you're lucky, you might even see dolphins!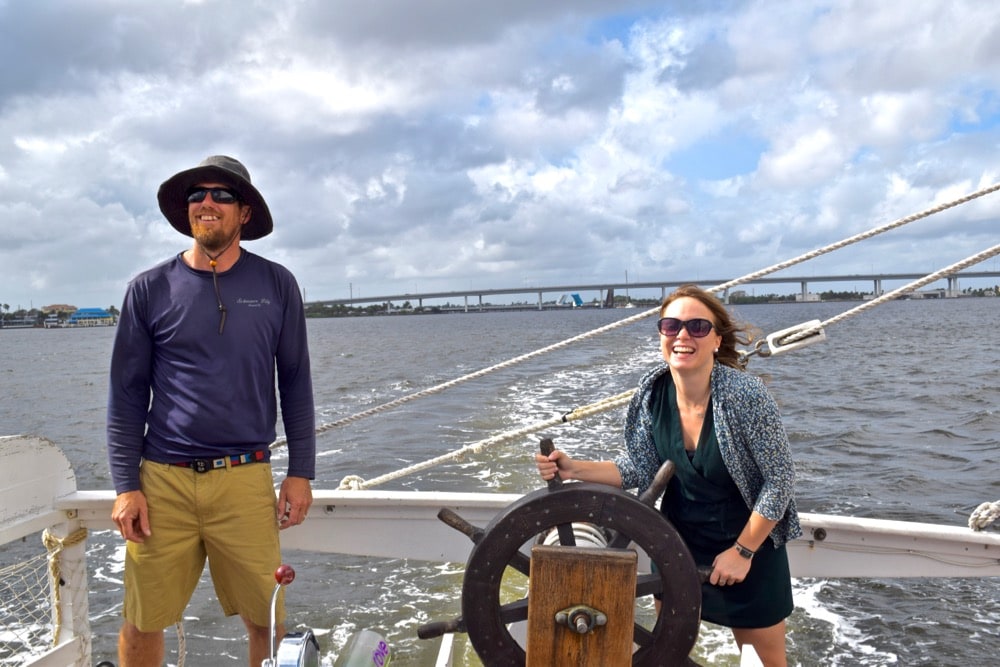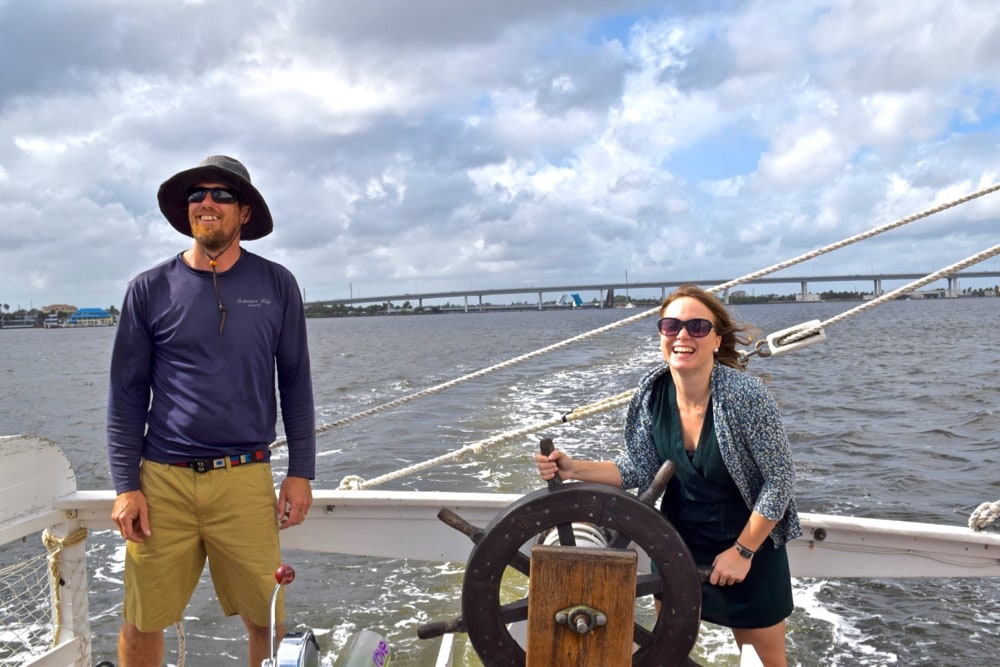 Explore Martin County's nature: When you visit this region you're guaranteed to spend 90% of your time outdoors. For a closer look at nature, head to a nature preserve. Delaplane Preserve is set in 51 acres and has access to the South Fork of the St. Lucie River. It's beautifully tranquil and the perfect break from the busy towns. For a more immersive experience, book onto the Barley Barber Swamp Tour. Forget Shrek's home – it turns out swamps can be stunning! With 400-year-old cypress trees, wildlife including racoons and eagles, and plants that can cure a thousand diseases, it's a place that is guaranteed to connect you with nature.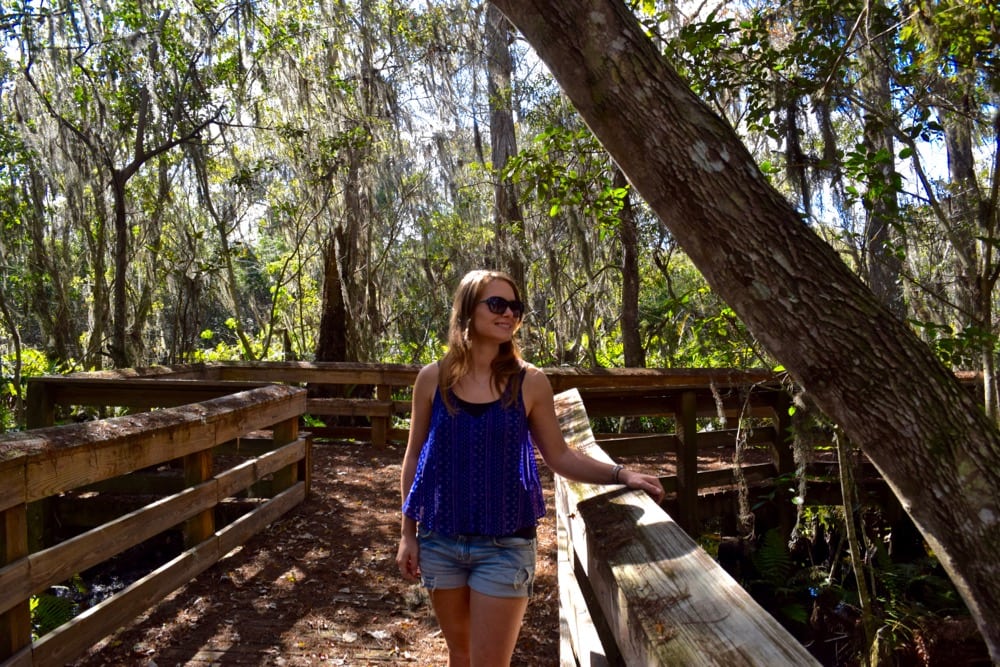 Jonathan Dickinson State Park: You'll feel a million miles away from Martin County's towns when you enter this lush land of mangroves and forests, with the stunning Loxahatchee River running through it. It's one of my favourite Florida day trips. With kayaking, biking, fishing, boating, hiking, camping and horse-riding on offer, you could even spend a few days here. You can also swim in the river… just watch out for the alligators!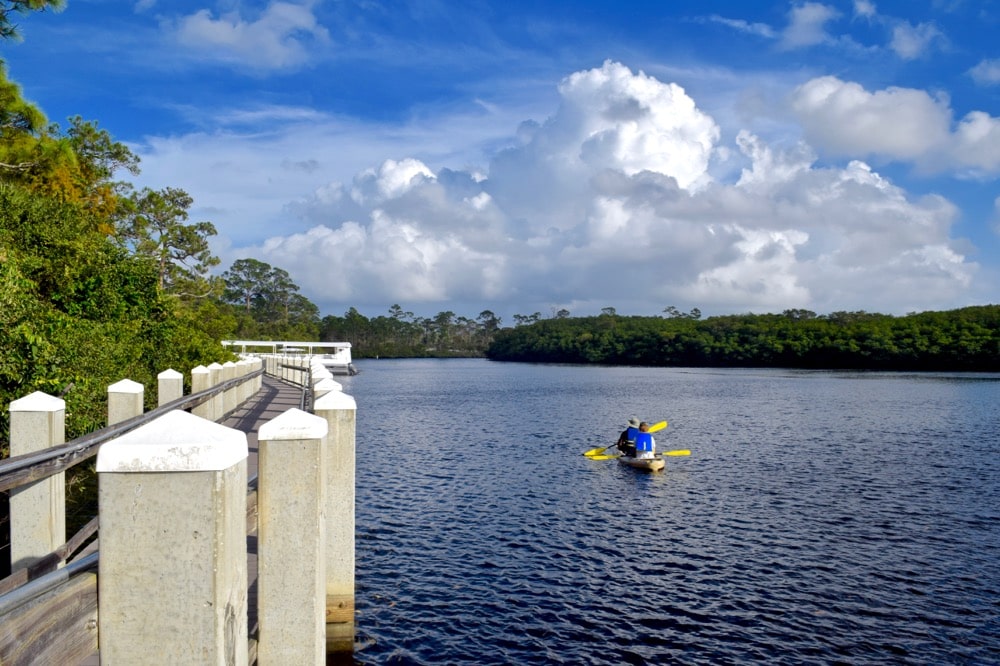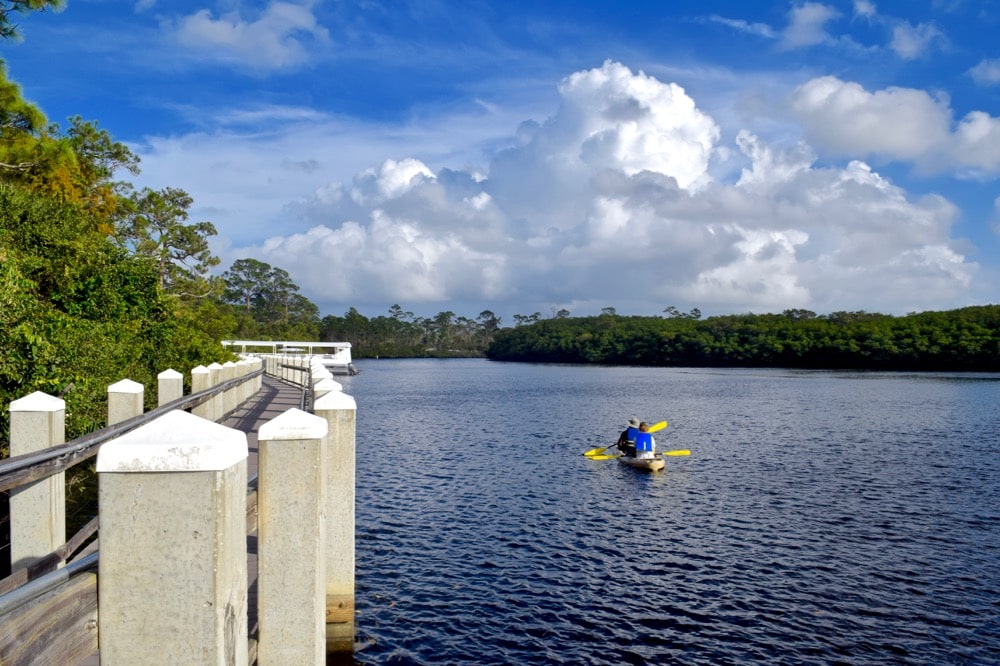 Nightlife: Forget Miami's dance music scene, in Martin County it's all about talented artists and bands performing live. For acoustic music and a reasonable happy hour, head to Sneaki Tiki. Or for a livelier night out, head to Terra Fermata, an outdoor live music venue hosting top music acts 7 days a week.
Fishing: While not into fishing myself, the signs and sculptures naming Stuart the 'Sailfish capital of the world' are unavoidable! While it's a great destination for those who love to fish, there's a strict catch and release policy when it comes to the prestigious sailfish.
Where To Eat In Martin County
Stuart Boathouse, Stuart: Views don't come much better than this! The Boathouse offers tasty seafood, sushi, salads, burgers and more, all with stunning riverside views.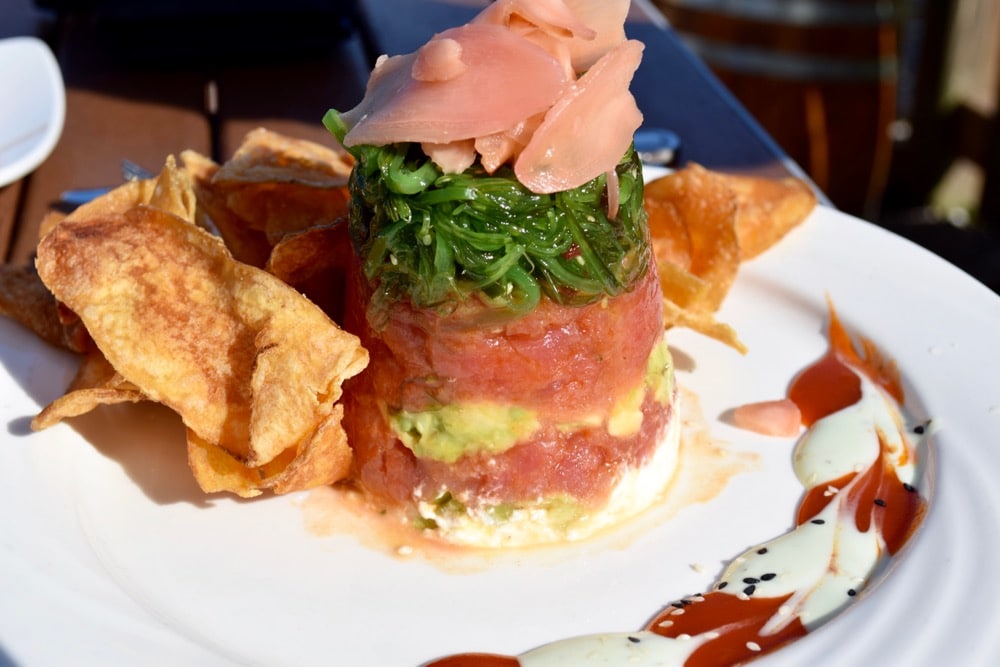 The Twisted Tuna, Port Salerno: With a great atmosphere, large portions and enticing deals, right in the heart of Port Salerno, The Twisted Tuna is a great spot for a casual lunch or dinner. I'd definitely recommend their sushi, plus keep an eye on their schedule as they often have live bands playing right on the dock.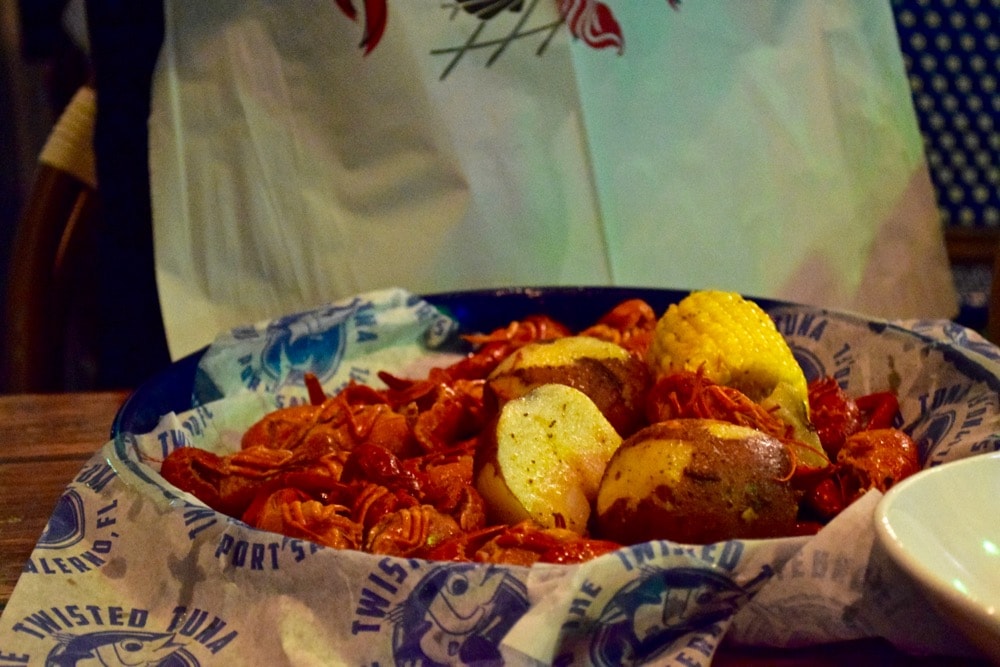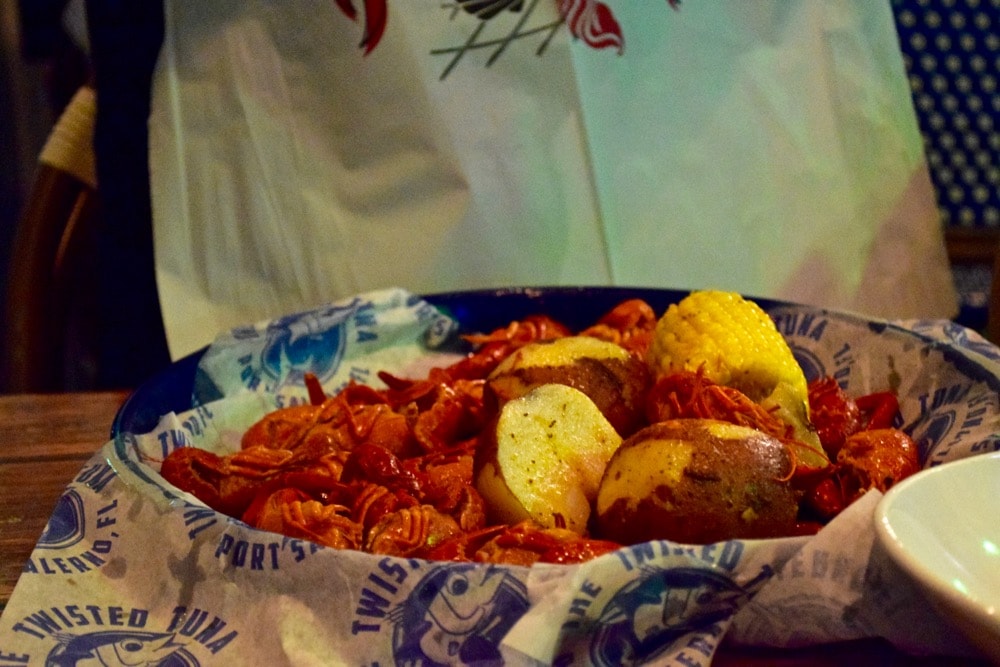 The Gafford, Stuart: For high-end cuisine, this is my top choice. Expect locally-made burrata with pesto and heirloom cherry tomatoes, the restaurant's signature fried chicken, and seared Asian tuna. Delicious!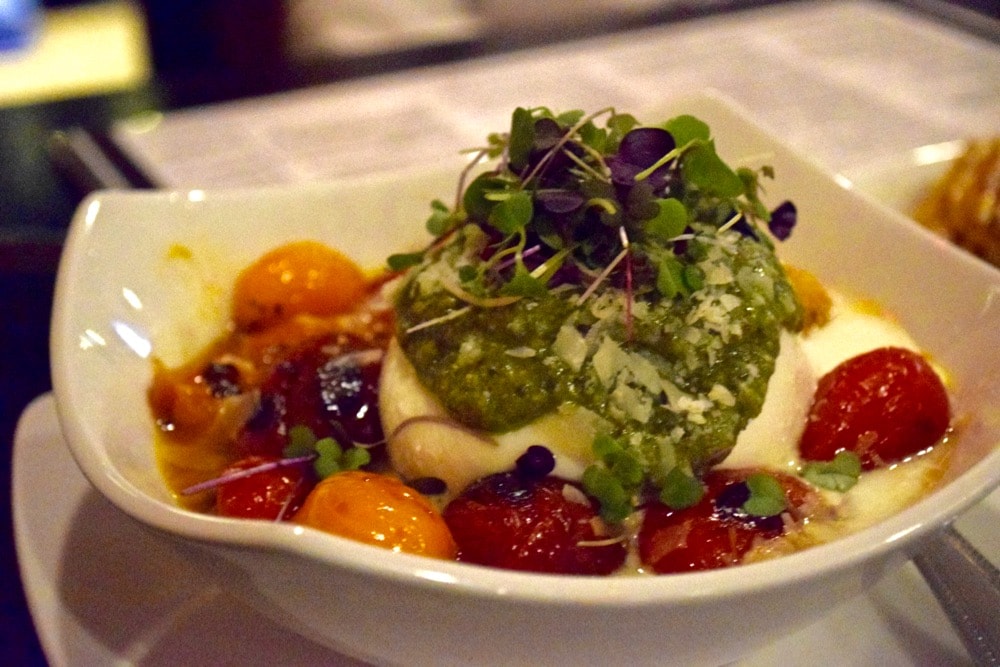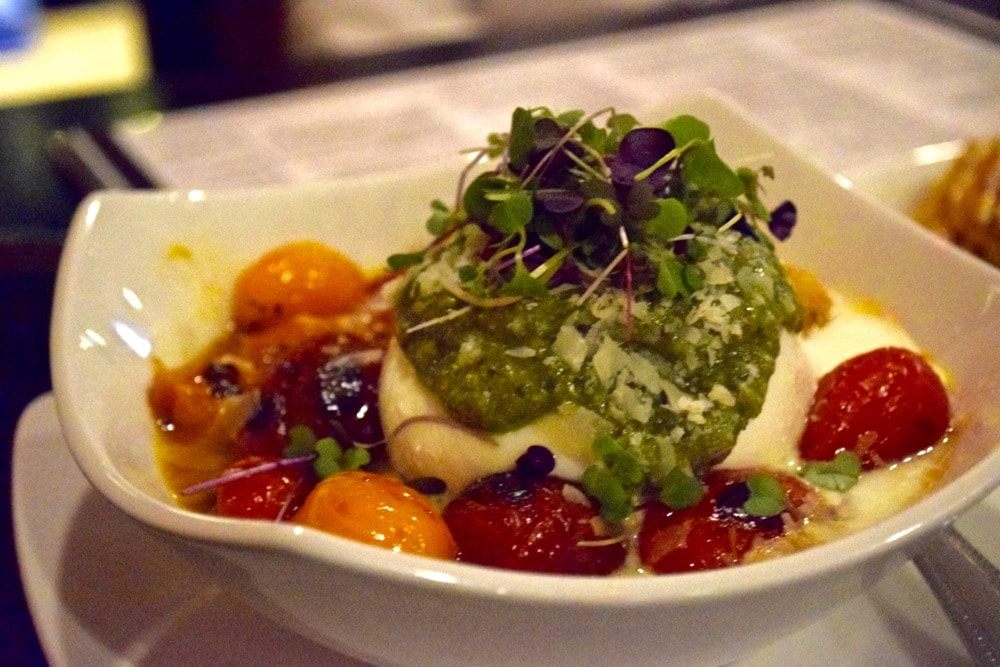 Kona Beach Café, Jensen: Cheeky décor and chilled out surfer vibes make Kona Beach one of my favourite spots for a chilled-out meal in Martin County. Expect plenty of deep fried goodies including shrimp and jalapeno poppers, calamari and beer battered wahini bites. Plus they're renowned for their tasty chicken wings and tacos!
Dolphin Bar and Shrimp House, Jensen: With a menu full of delicious seafood and more awesome waterside views, this is another top choice. My shrimp salad was super fresh and absolutely divine!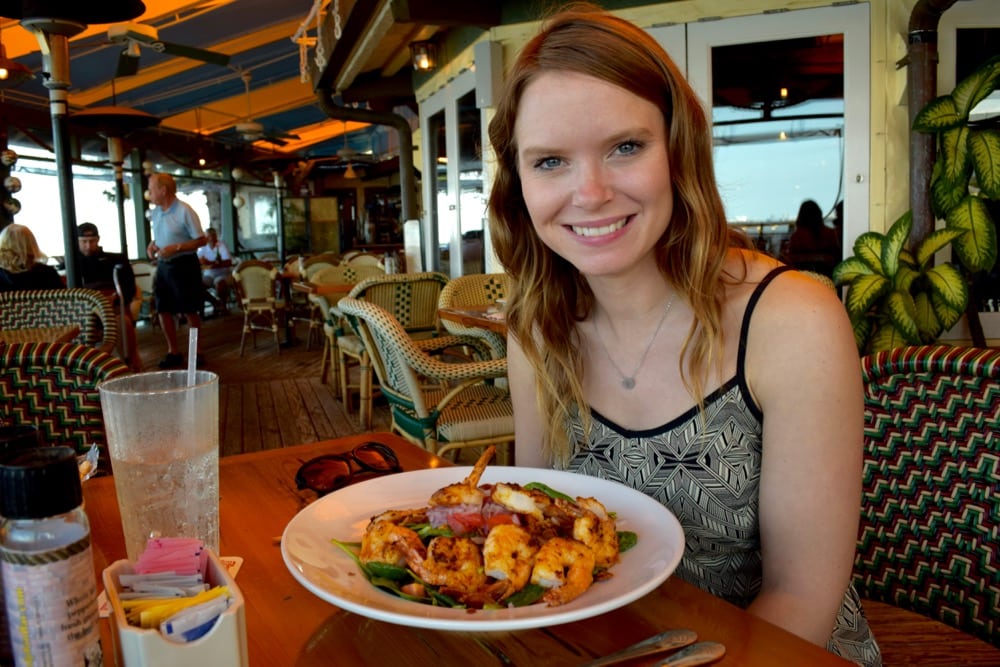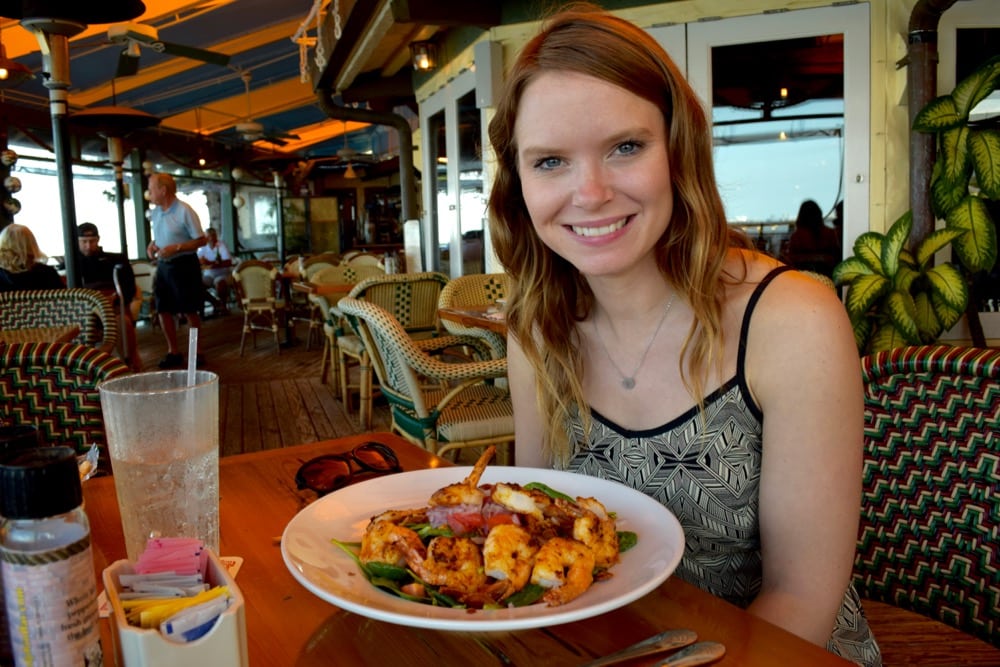 … And for the best coffee in Stuart, be sure to visit to The Blue Door and Stuart Coffee Company. You won't regret it!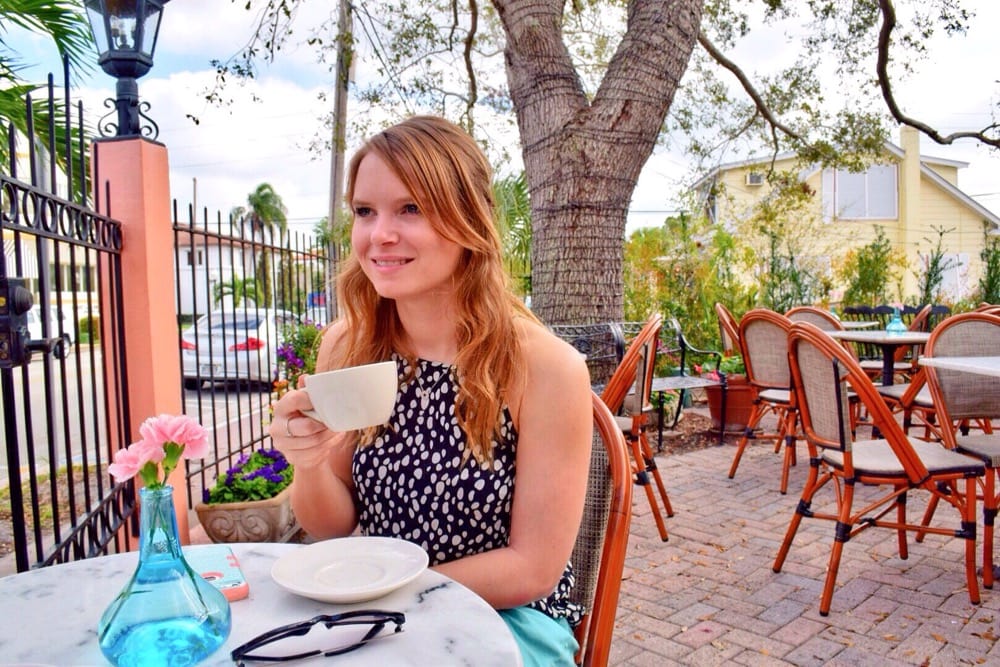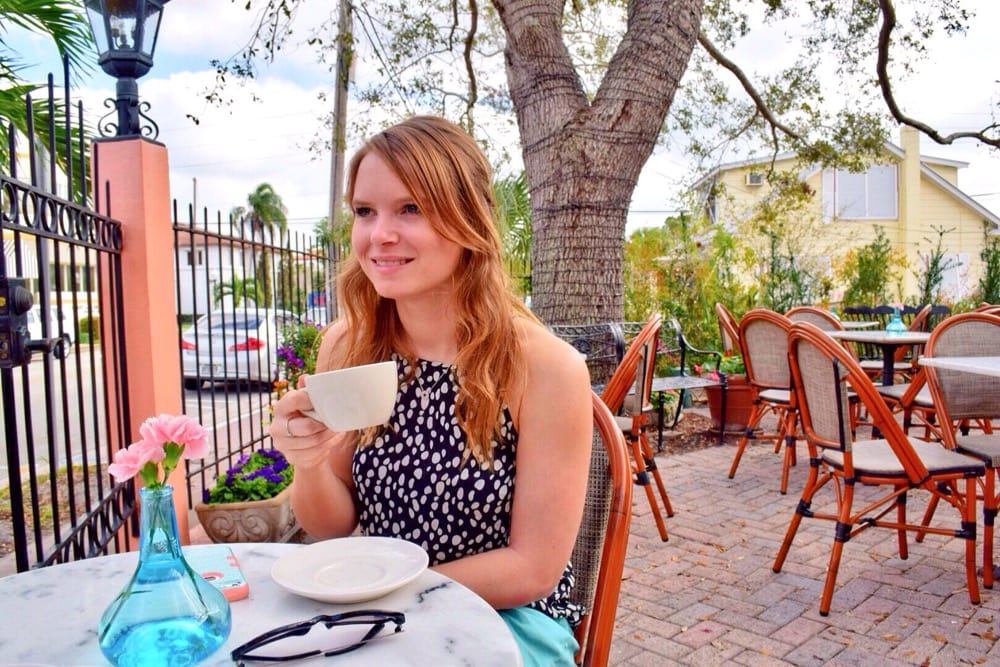 For real foodies, you won't want to miss Taste of Jensen – the town's annual food festival, which takes place in December. With over 20 local eateries participating, you really can eat your way around the town! It was a real highlight of my trip!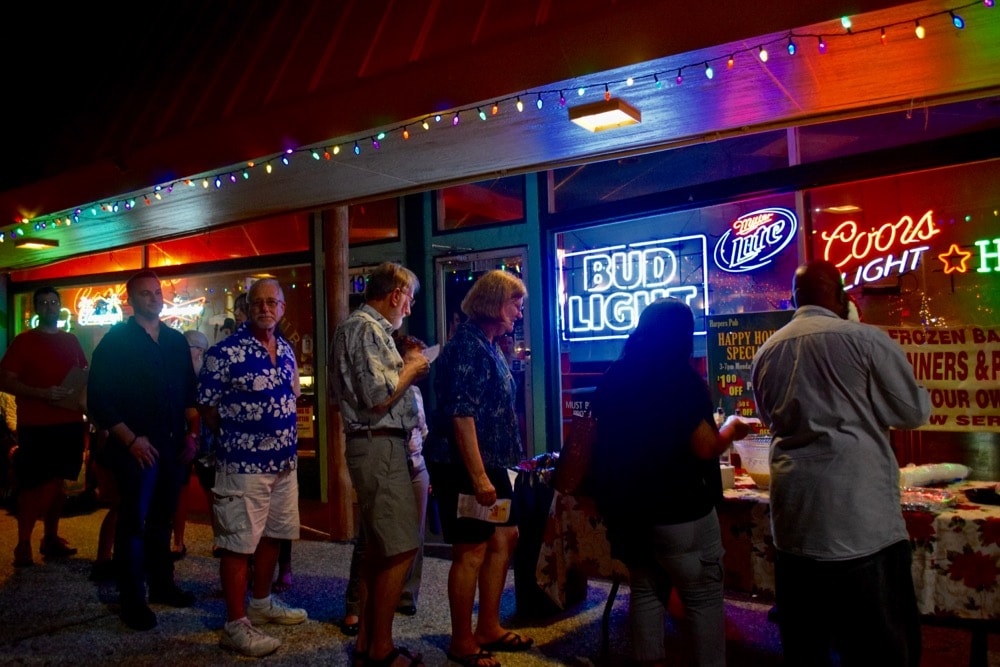 Where To Stay In Martin County
Whether you fancy a resort with restaurants, pools and golf courses, or a little corner of history to call home, there are plenty of options across Martin County.
Old Colorado Inn, Stuart: In the centre of Stuart's historic downtown, the inn and its accompanying villas were built between 1890 and 1914. They're quirky and full of charm! I loved my stay in Designated Florida Literary Landmark, The Ernest Lyons House (one of the villas). For me it was the bedroom with its mural and glow in the dark star ceiling that made it truly unique!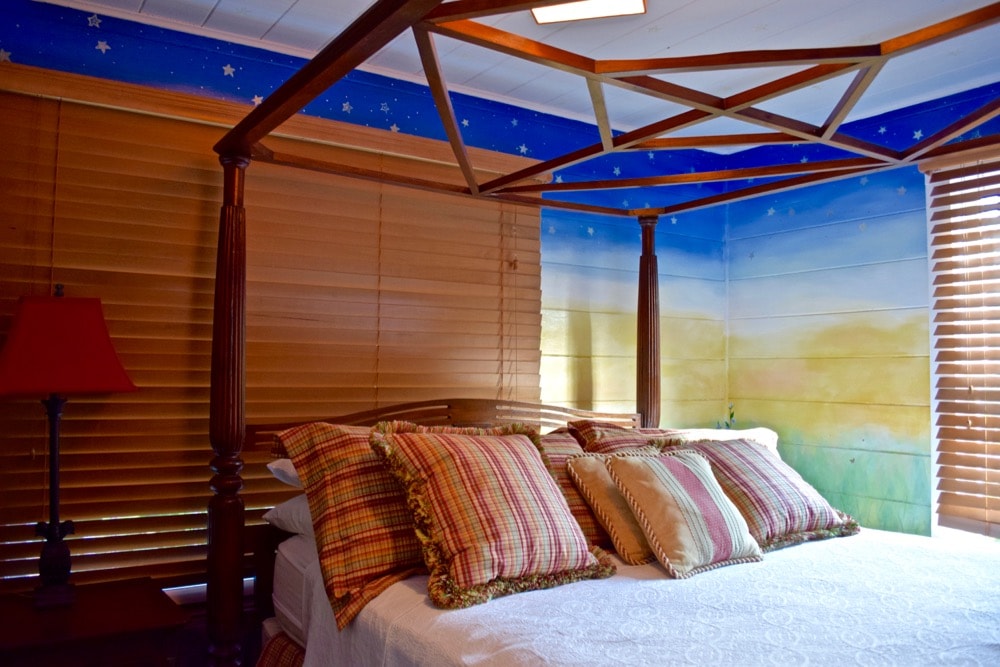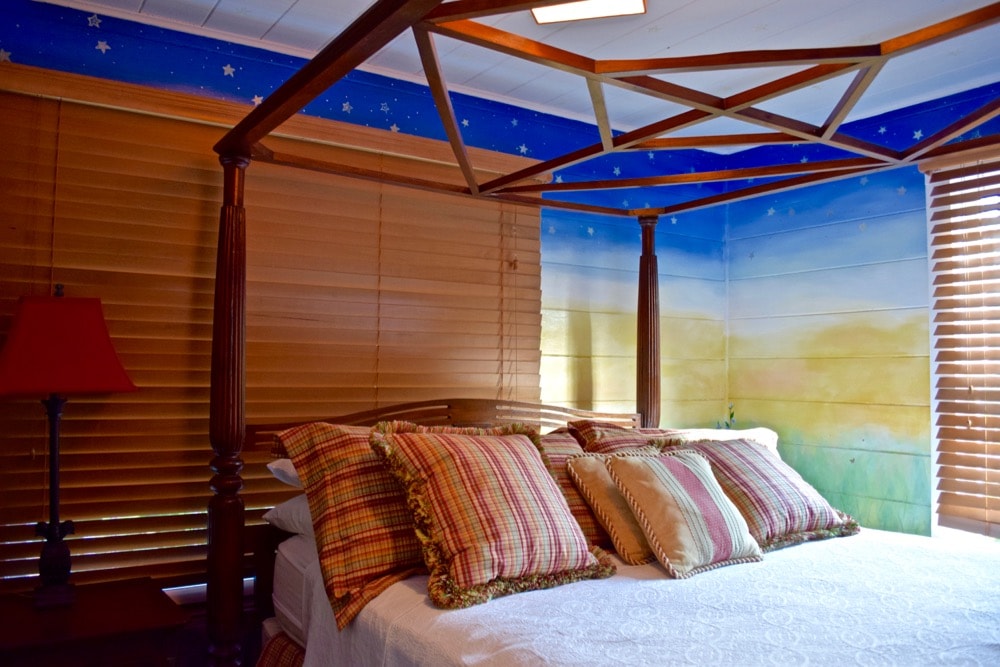 Hutchinson Island Marriott Beach Resort & Marina: For those who prefer the comfort of a resort, the Marriott has it all. With its own golf course, beach access, pool, restaurant, and location perfect for several tourist attractions, it's a great base for your trip to Martin County.
Old Seminole Inn, Indiantown: This hotel, built in the 1920s, is full of Southern charm. On arrival you'll be greeted by resident parrot Crackers, before taking in the grandeur of the huge winding staircases which lead to a communal living room filled with heirlooms. With the developer's niece being Wallis Simpson (later the Duchess of Windsor) there's plenty for us Brits to get excited about too!
And Finally….
It wouldn't be Florida without an epic sunset or two. My favourite were from this pontoon on Hutchinson Island. Views I won't forget in a hurry…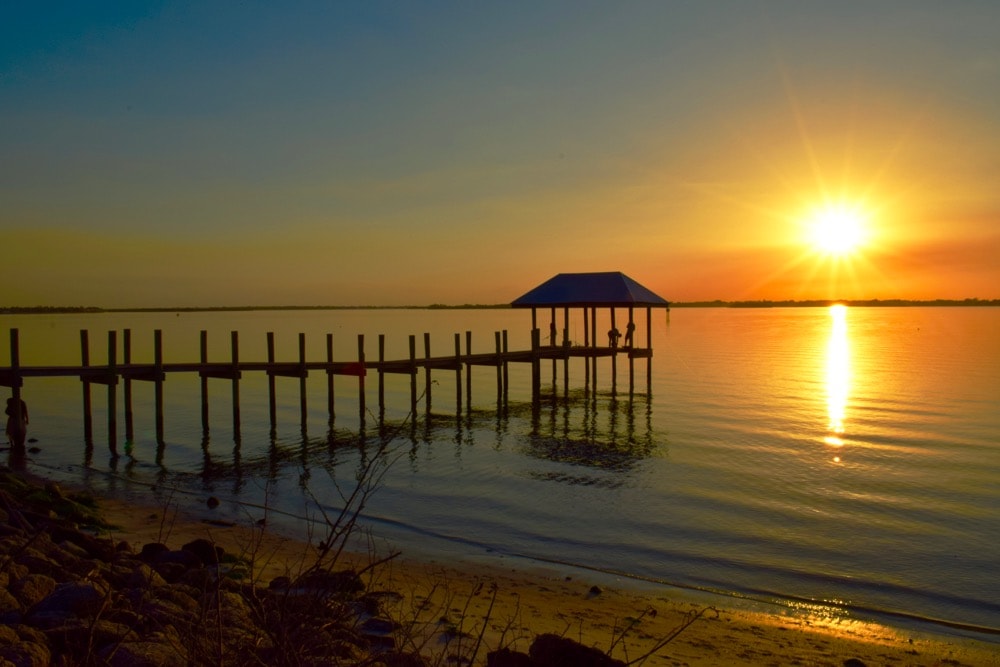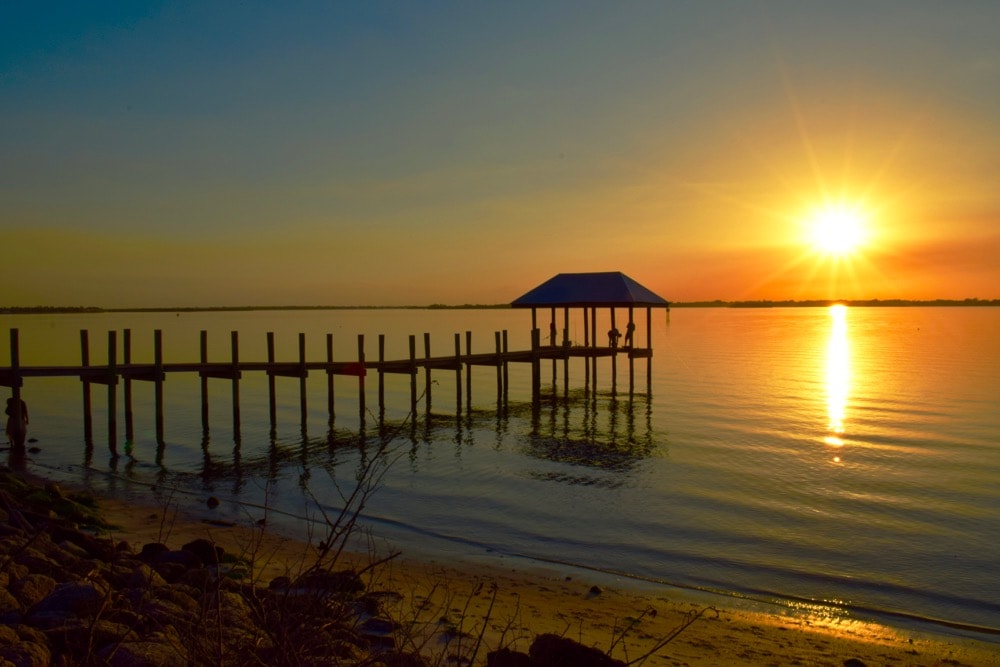 My visit to Martin County was supported by Visit Florida and Martin County. As always, opinions are my own!
---
If you're looking for information to make the most of your time in the Sunshine State, don't miss my Florida travel guides:
Enjoyed this post? Why not pin it…